Discover the top European ski resorts, where fresh powder and stunning landscapes await snow enthusiasts. Plan your winter adventure today! Are you ready to embark on a journey through the snow-covered wonderlands of Europe? As winter descends, the continent transforms into a playground for snow enthusiasts, offering the promise of fresh powder and breathtaking landscapes, while the top European Winter Resorts invite snow enthusiasts from around the world.
Whether you're an avid skier, snowboarder, or simply seeking a cozy escape, Europe has it all. Join us as we explore the best winter resorts across the continent, each promising an unforgettable snowy adventure. From the breathtaking slopes of the Swiss Alps to the charming hideaways of Romania's Carpathian Mountains, we'll cover it all. 
So, let's just step into the enchanting realm of Europe's winter wonderlands as we eagerly anticipate a snow-covered season of 2023-2024. Hopefully! And before we start the season, let's join Framey's journey through the continent's most captivating winter retreats, each with its unique blend of adventure, culture, and stunning natural beauty.
Best European Winter Resorts – A Glimpse into Snowy Paradise
1. Val Thorens
Ski Resort
, France – Top European Ski Resorts
Val Thorens, crowned as the European Best Ski Resort for the 2022-2023 season, continues to shine brightly as a top-notch ski destination. 
This young resort, despite celebrating its 50th anniversary, excels in delivering unique, festive, and sporty experiences. Located at an impressive 2,300 meters above sea level, Val Thorens boasts the distinction of being the highest ski resort in Europe. With over 600 kilometers of ski runs, it also claims the title of the world's largest ski area. 
The resort is a true gem, offering a seamless six-month ski season. Under the banner of Live United, Val Thorens invites you to experience the pinnacle of winter sports and entertainment.
2. Val Gardena Sky Resort, Italy 
Val Gardena, along with its charming villages of Ortisei, Santa Cristina, and Selva, is a renowned name in the international skiing arena.
These picturesque destinations are a haven for winter enthusiasts seeking a multifaceted alpine holiday. The Sella Ronda, a legendary skiing carousel encircling the Sella plateau in the Dolomites, along with connections to Alpe di Siusi and Dolomiti Superski (comprising 12 skiing areas and 1,200 kilometers of slopes), ensures that Val Gardena caters to skiers of all levels. The resort proudly hosts five Alpine skiing and two mountaineering schools, offering training for enthusiasts of all ages.
3. Zermatt Ski Resort, Switzerland – Top European Winter Resorts
This is without a doubt the crown jewel of the Swiss Alps! The mountain resort is among the finest ski resorts in Europe and claims the title of the Best Ski Resort in Switzerland. And with such a fairytale vibe to it, it is no wonder that also considered suited for the title of the most Lovely Winter Honeymoon Destinations in Europe. 
Acknowledged as one of the most beautiful destinations in Europe, this luxurious snow-sports paradise offers a breathtaking alpine panorama. With 360 kilometers of pistes, Zermatt attracts skiing aficionados, bon vivant, and alpinists from across the globe. The village, nestled at the base of the iconic Matterhorn, is surrounded by stunning alpine scenery. Starting from an altitude of 1,620 meters, it presents a mesmerizing winter landscape that seems straight out of a fairytale.
4. Kitzbuhel Ski Resort, Austria 
Kitzbuhel, the pinnacle of Austrian ski resorts, also earned the prestigious title of the best ski resort in Europe for New Year's celebrations. 
This enchanting destination crafts unique experiences, including a torchlight downhill run by ski instructors, ski and fun parties, and a dazzling three-day fireworks display commencing on December 30. Kitzbuhel is a place of contrasts, where rustic Tyrolean guesthouses harmoniously coexist with international designer boutiques in the medieval old town. 
Surrounded by picturesque hiking trails, this resort caters to diverse tastes. Its winter season offers a blend of alpine adventures, cultural experiences, and vibrant festivities.
5. Cortina d'Ampezzo Ski Resort, Italy
– Top European Ski Resorts
Cortina d'Ampezzo, one of Italy's premier ski resorts, is nestled just 40 kilometers from the Austrian border. 
Renowned for its impeccably groomed slopes, Cortina offers a comprehensive skiing experience amid the breathtaking Dolomites. The resort's charm lies in its perfect fusion of skiing and scenic beauty. Skiers can glide down pristine slopes surrounded by majestic peaks and cozy mountain huts serving delectable local dishes for lunch. 
Whether you're a novice skier or a seasoned pro, Cortina's captivating landscapes and exceptional skiing facilities promise an unforgettable winter adventure.
6. Verbier Ski Resort, Switzerland 
Verbier stands as the gateway to the expansive 4 Vallees ski area, boasting over 100 lifts and more than 400 kilometers of ski runs tailored to every skill level. This resort has garnered global popularity, attracting skiers from all corners of the world. Beyond the slopes, Verbier's apres-ski activities are legendary, drawing a diverse, cosmopolitan crowd to a plethora of sporting and musical events. 
In November 2023, the Polaris Festival brings an electrifying gift of electronic music to fans. Come the beginning of the spring, the renowned Verbier Xtreme event welcomes the world's best free-riders to conquer the slopes of Verbier. Let the season start!
7. Baqueira Beret Ski Resort, Spain – Top European Winter Resorts
Baqueira Beret, Spain's top ski resort, is divided into three distinct areas: Beret, Baqueira, and Bonaigua. This network of modern installations and meticulously maintained pistes cater to skiers of all levels. 
Baqueira, inaugurated in 1964, presents a wide range of runs suitable for all levels, with a special focus on black diamond pistes for the more experienced skiers. Beret is an ideal hub for beginners and families, offering easy access to all amenities like restaurants, cafeterias, and ski schools. Its broad and gently sloping pistes ensure a comfortable learning experience. 
8. Gstaad Ski Resort, Switzerland 
Gstaad is a timeless classic and luxury ski destination among European ski resorts, nestled in the Bernese Oberland region of the Swiss Alps. 
This upscale resort town is embraced by soaring mountains and esteemed international boarding schools. It has been a cherished holiday destination for both royalty and celebrities. 
As a winter paradise, Gstaad offers a diverse skiing experience, with cable cars connecting surrounding ski areas for over 200 kilometers of pristine ski slopes.
The resort is interconnected with other ski areas in the Bernese Oberland, providing even more options for exploration. Gstaad is well-known for its high-end amenities, luxury hotels, and designer boutiques, making it a favored choice for the wealthy and famous. Despite its reputation, the resort maintains a welcoming atmosphere, and visitors can find accommodations and activities that fit various budgets. Gstaad is also famous for its vibrant apres-ski scene, with numerous bars and restaurants to choose from.
9. Solden Ski Resort, Austria –
Top European Ski Resorts
Solden, situated in the alpine resort of the Otztal Valley within the Austrian state of Tyrol, welcomes skiers and snowboarders to an impressive 148 kilometers of perfectly groomed slopes, catering to all skill levels and abilities. 
Access to these slopes is facilitated by 35 mountain lifts, including the advanced Giggijoch mountain gondola. With Rettenbach and Tiefenbach glaciers, high-altitude skiing opportunities commence. Snow conditions are excellent, with guaranteed coverage from early September on the glacier slopes, thanks to a robust snowmaking system. With such conditions, it's no wonder Solden is a favored choice for winter sports enthusiasts. 
10. Garmisch-Partenkirchen Ski Resort, Germany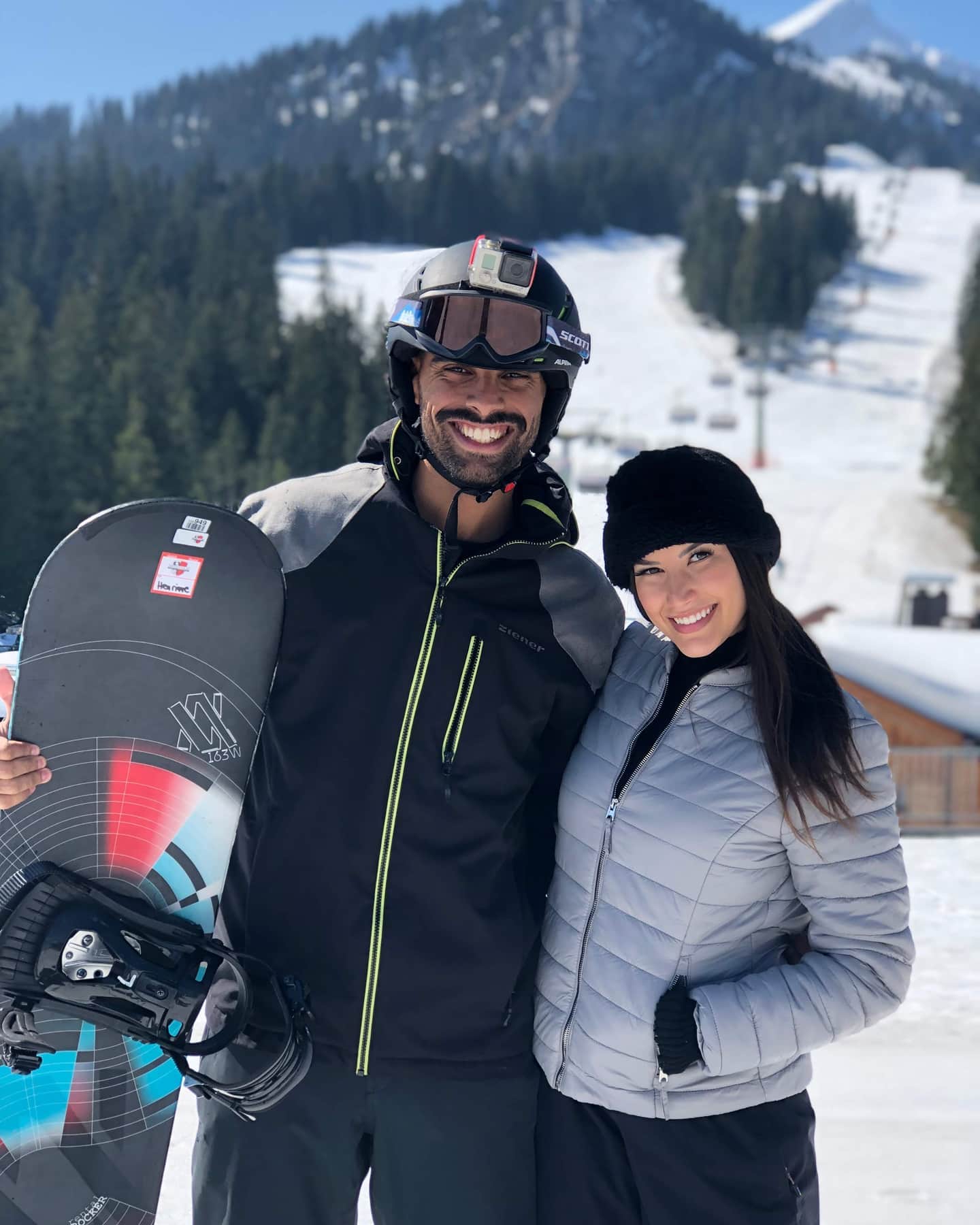 Garmisch-Partenkirchen, an exceptional village renowned for its stunning beauty, stands out as one of the finest ski resorts in Germany – Photo 📸 & description by henriquecruzhp
This idyllic mountain village has a rich history and is a unique destination for those who appreciate the fusion of cultural and alpine experiences. Stroll through the historic heart of the village or explore its numerous trails, including the famous Olympic descent of Kandahar. The resort harmoniously connects three mountains: Hausberg, Kreuzeck, and Alpspitze, offering over 40 kilometers of ski slopes. It's a family-friendly resort, perfect for both professional skiers and amateur enthusiasts.
11. Gudauri Ski Resort, Georgia –
Top European Winter Resorts
Nestled high in the breathtaking Caucasus mountains, approximately 122 kilometers from the Georgian capital of Tbilisi, Gudauri has been a well-kept secret among knowledgeable skiers for years. 
With an impressive vertical drop of almost 1,500 meters, Gudauri offers a dreamland for skiers of all levels. From wide-open cruising slopes for beginners to thrilling off-piste adventures for powder aficionados and even Europe's most affordable heli-skiing, Gudauri has it all. The only minor quibble might be the layout of this purpose-built resort, with some accommodations a bit of a walk from the lifts. However, most hotels and apartment complexes provide convenient shuttle buses to and from the slopes. Expect minimal crowds, even on Georgian public holidays, and rarely any lift lines.
12. Borovets Ski Resort, Bulgaria 
Borovets presents a delightful ski experience split between two separate ski areas, each offering extended runs perfect for beginners and intermediates. These slopes are set against the backdrop of the stunning Mt Musala, the highest peak in the Balkans.

The resort boasts approximately 50 kilometers of pristine slopes, typically well-groomed and serviced by a dependable lift system. It's essential to note that access to the Markudjik ski area can occasionally be hindered by high winds leading to the gondola lift's closure. While off-piste options are limited, there's a myriad of dining options both on and off the slopes. Borovets offers a lively apres-ski scene, with vibrant pubs and clubs that come alive. Situated just over an hour from Sofia, the Bulgarian capital, this resort is easily accessible for an adventurous escape.
13. Bukovel Ski Resort, Ukraine  – Top European Ski Resorts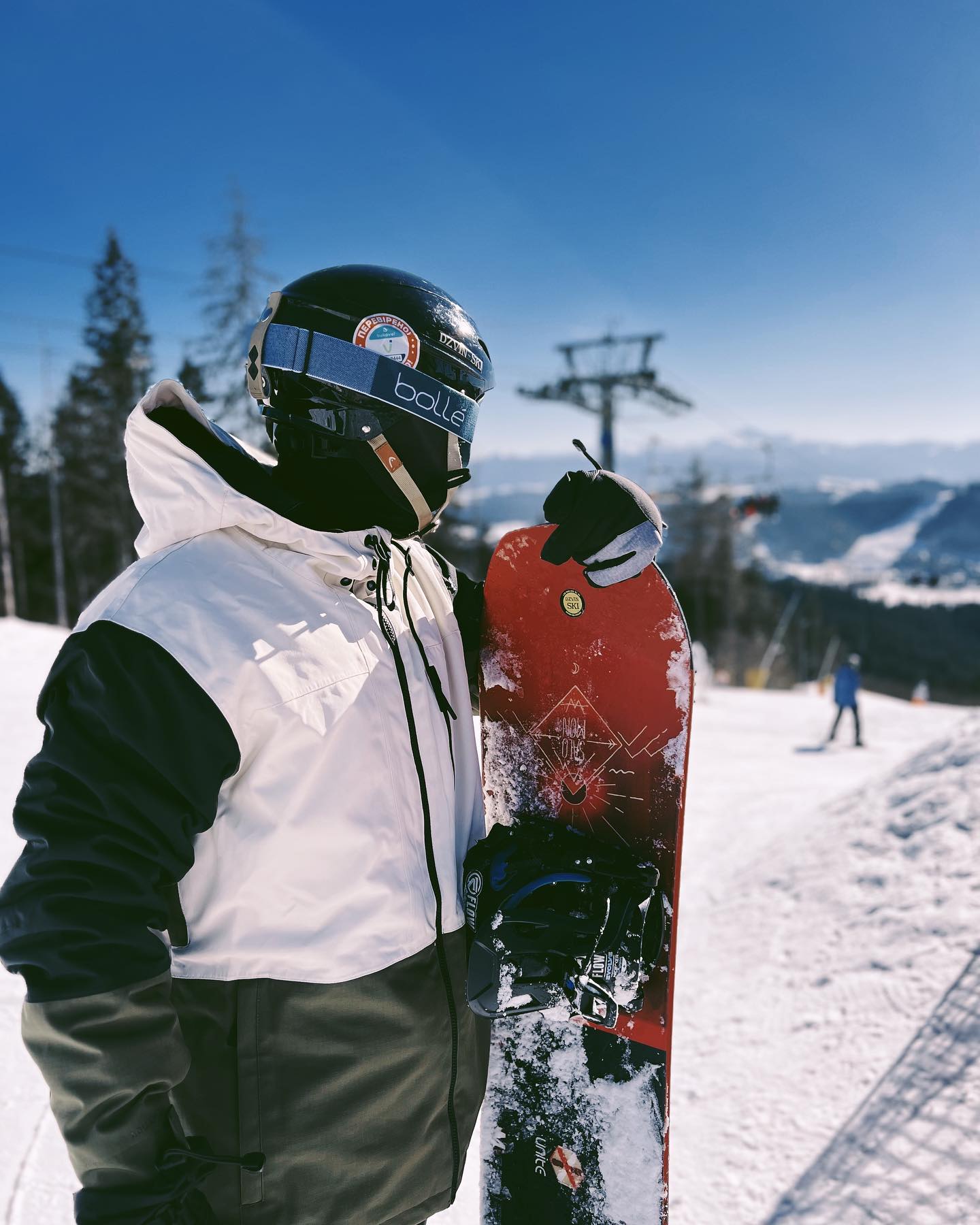 And even with the current war conditions in Ukraine, we could not ignore letting you know about Europe's winter resort's hidden gem: Bukovel. The resort is one of the best-kept secrets on the emerging European ski circuit with its pristine slopes. With an impressive network of over 60 kilometers of well-maintained pistes, this resort's elevation may not be the highest, but its latitude ensures it's one of the most snow-sure destinations in the region. 
The majority of its tree-lined slopes are sheltered from the elements, providing a consistently enjoyable skiing experience. What sets Bukovel apart is the availability of snow cannons across all slopes to guarantee abundant snow, even when nature is sparing. The resort offers a diverse range of accommodation options at affordable prices. However, it's essential to note that one of the reasons Bukovel has remained somewhat of a hidden gem is its remote location. It's more than a four-and-a-half-hour drive from the nearest international airport, Lviv. 
Let's hope that very soon we can head out to check the slopes of Bukovel.
14. Jasna Ski Resort, Slovakia 
Jasna, the largest ski area in Central Europe, beckons with an impressive 50 kilometers of slopes sprawling on both sides of Mt. Chopok. The terrain features a mix of steep couloirs on the north face and expansive, easily navigable tracks on the south side of the mountain. A substantial freeride area and diverse skiing options await expert skiers.
Snow-making machines are abundant, covering most slopes and ensuring excellent snow cover until the end of April. Accommodations are spread across several small satellite villages, allowing convenient access to and from the slopes. However, this layout may make lively après-ski experiences somewhat harder to come by. The resort boasts an excellent ski school, but be prepared for relatively higher costs and one of the more expensive lift passes in the region.
15. Bansko Ski Resort, Bulgaria – Top European Winter Resorts
Offering a diverse array of activities off the slopes, from visiting museums to shopping for handmade local artifacts, Bansko is an ideal destination for larger groups that include non-skiers. With nearly 70 kilometers of high-altitude slopes, and mostly suited for intermediates, Bansko boasts snow-sure pistes, thanks to an advanced snow-making system. 
However, it's important to note that access to the ski area from the town is via a gondola lift, and this may lead to long queues during peak hours. Therefore, the saying the early bird gets the worm is sure to significantly enhance your experience
16. Kopaonik Ski Resort, Serbia
Kopaonik, located on the border of Serbia and Kosovo, offers 55 kilometers of tree-lined pistes. While the runs are relatively short, they provide immense fun for skiing enthusiasts. The resort manages to keep crowds at bay with a well-designed layout and an improved lift system, including a new six-seat chair-lift. 
Even when the natural snowfall is sparse, Kopaonik offers the longest artificial ski slope in Europe, nearly a kilometer in length and equipped with its own chairlift. And when you add in the fact that accommodation options are reasonably priced and abundant, you might get the appeal of Kopaonik. However, access can be challenging, as the resort is approximately five hours from Belgrade and even farther from Podgorica.
17. Kanin Ski Resort, Slovenia – Top European Ski Resorts
In Slovenia, you don't simply come for skiing; you come for an entire winter experience. Lake Bled, covered in ice and snow, presents a picture-perfect winter wonderland. Kranjska Gora, the country's best-known and largest resort, is famous for hosting slalom World Cup races and features superb cross-country tracks. 
However, for a less crowded skiing experience, turn your attention to other ski centers in the country, particularly Vogel near Bohinjska Bistrica and Slovenia's highest resort, Kanin, now offering direct access from the town of Bovec on the opposite side of the Triglav National Park. All the Slovenian resorts are easily accessible, with none more than an hour's drive from Ljubljana, making it an ideal choice for a serene skiing getaway.
18. Kolasin 1450 Ski Resort, Montenegro 
Montenegro boasts seven places to ski, with the country actively working to expand its winter tourism. The largest and most impressive among them is Kolasin 1450, a 90-minute drive north of Podgorica's capital. 
This resort enjoys consistent snowfall during the winter season and all the way to April. With a modest 20 kilometers of mainly gentle, tree-lined slopes serviced by seven lifts, including a new chair-lift, the Kolasin 1450 is currently under the radar of most European skiers, but that could soon change. 
The Montenegrin government holds high hopes for winter sports, investing in the creation of a new resort higher up the mountain at Kolasin 1600, expanding bed capacity, and establishing the largest ski area in the Western Balkans. 
19. Zakopane Ski Resort, Poland – Top European Winter Resorts
Zakopane, in the Tatras, is Poland's ski jumping capital, hosting competitions throughout the winter season, with the World Cup event occurring at the end of January. While the potential for fantastic skiing experiences exists, it remains largely untapped due to infrastructure and organization challenges. 
Zakopane serves as a base for exploring several different ski areas. The town itself offers a fascinating blend of Polish culture and highland traditions, creating a unique atmosphere that sets it apart from other ski destinations. The ski season is highly weather-dependent, but with snowfall typically occurring from November to March, there's a good chance of finding suitable skiing conditions. Additionally, Zakopane's central location in the Tatra Mountains makes it a hub for outdoor activities, such as snowshoeing and cross-country skiing.
20. Sinaia Ski Resort, Romania 
Often referred to as the Pearl of the Carpathians is a captivating Romanian resort town with a rich history and strong connection to the royal family.
It's an excellent choice for skiing in the Carpathian Mountains and offers skiers access to the slopes of the Bucegi Mountains. The ski resort is easily reachable from Bucharest, the capital of Romania, and its slopes cater to a range of skiers, from beginners to more experienced. Sinaia is also home to the famous Peleș Castle, a stunning architectural masterpiece. The ski season generally starts in December and extends until early April, with natural snowfall and artificial snow-making systems ensuring good skiing conditions. 
The town itself offers a delightful blend of history, culture, and winter sports, making it a unique destination in the Carpathians. And while in Sinaia, don't skip Peles Castle, one of the most majestic Romanian castles that every tourist must visit at least once in their lifetime.
21. Salen Ski Resort, Sweden – Top European Ski Resorts
Salen is the largest ski resort in Sweden, and it's part of the Scandinavian Mountains, a vast skiing area that stretches across the border into Norway. 
It offers over 100 slopes spread across several interconnected resorts, making it a perfect destination for families and groups with diverse skiing abilities. Salen also boasts a long ski season, often running from late November until May, thanks to its northern location and efficient snow-making systems.

The cozy atmosphere and family-friendly activities make it an excellent choice for those traveling with children. Moreover, the resort's infrastructure is well-developed, with various dining options, shops, and entertainment, making it a complete winter destination.
22. Trysil Ski Resort, Norway 
Located just a few hours from Oslo, Trysil is Norway's largest and one of the most popular ski destinations. It offers a broad range of slopes and terrain parks suitable for all levels of skiers and snowboarders. Trysil is known for its family-friendly atmosphere and offers various accommodations and services tailored to families.
The resort also boasts excellent snow conditions, and its season typically extends from November until May. Trysil's modern infrastructure ensures easy access to the slopes, and its well-groomed runs provide fantastic skiing experiences. The town itself has a charming, traditional Norwegian feel, and there are numerous dining options and activities for both skiers and non-skiers, making it a versatile winter destination.
23. Alta Badia Ski Resort, Italy – Top European Winter Resorts
Alta Badia, nestled in the heart of the Dolomites, is known for its unique blend of world-class skiing and exceptional cuisine.
This ski area features over 500 kilometers of interconnected slopes, offering diverse terrain suitable for all levels of skiers. It's a paradise for food enthusiasts as well, with several Michelin-starred restaurants in the region, making it a true gastronomic delight. Whether you're enjoying the snow-sure Marmolada glacier or exploring the charming resort of Cortina d'Ampezzo, Alta Badia offers a world of skiing experiences. The ski season typically starts in December and runs until early April, with excellent snow conditions. 
All of these make Alta Badia Resort the perfect balance between outdoor adventures and culinary delights.
24. Bad Gastein Ski Resort, Austria 
Bad Gastein, a Belle Epoque ski and mineral spa town combines traditional charm with a creative spirit. Situated in the Hohe Tauern mountains, this resort is easily accessible by a 90-minute train ride from Salzburg. 
It has a unique atmosphere characterized by creative events, such as the Sommer Frische Kunst Art Festival, and a resurgence of vibrant energy. The ski slopes provide excellent conditions, particularly up at the Kreuzkogel peak. Accommodations range from the Grand Dame Salzburger Hof to modern design-driven hotels like the Miramonte. The Comodo, with its crisp lines and mid-century touches, offers a contemporary alpine experience. 
Bad Gastein's revival makes it a perfect choice for those seeking a ski destination with a cultural and artistic touch.
25. Val d'Isere Ski Resort, France –
 Top European Ski Resorts
Val d'Isere, part of the expansive Espace Killy ski area, is a renowned French ski resort. With over 300 kilometers of slopes, it offers endless skiing opportunities for enthusiasts of all levels.
It has a reputation for challenging terrain and great off-piste options, making it a prime destination for adventurous skiers. Additionally, Val d'Isere offers a lively apres-ski scene, featuring renowned venues. The ski season usually starts in late November and extends into May, thanks to its high-altitude location. Why choose Val d'Isere'? Choose it for the blend of alpine adventure, fine dining, and vibrant nightlife that ensures you will have a memorable ski vacation.
26. Poiana Brasov Ski Resort, Romania 
Poiana Brasov, in the Carpathian Mountains, is the largest mountain resort in Romania. With approximately 24.5 kilometers of slopes, it offers a complete skiing experience. 
The resort provides access to the Postavarul Massif, known for its wide, well-groomed slopes. Poiana Brasov is close to numerous tourist attractions, including Dracula's Castle, the Rasnov Fortress, and the medieval city of Brasov. The resort is easily accessible from Bucharest, offering a diverse winter experience for both locals and international visitors. However, be prepared for two separate lift passes and occasional unreliable snow conditions. The historic town of Brasov and its best attractions add to the charm of this mountain destination, making it an attractive choice for a winter getaway.
27. Lake Bled Ski Resort, Slovenia –
 Top European Winter Resorts
While Lake Bled is not a traditional ski resort, it offers a magical winter experience against the backdrop of one of the most beautiful lakes in the world. The picturesque setting, with its iconic island and medieval castle, creates a fairytale atmosphere. 
The nearby Kranjska Gora is Slovenia's best-known ski resort, famous for hosting the slalom World Cup races. The proximity to other ski centers in the country, such as Vogel near Bohinjska Bistrica, and the ski resort Kanin, makes Lake Bled an excellent base for exploring different ski areas. The snow-covered landscapes around Lake Bled are ideal for cross-country skiing and snowshoeing. The convenience of being within an hour's drive of Ljubljana, the capital, makes it a delightful choice for those seeking a unique winter escape.
Final Words on What Makes These Resorts Remarkable European Winter Destinations
As Framey's through Europe's winter resorts comes to a close, I hope you've been inspired to embark on your own snowy adventures. Before you pack your skis or snowboard, take a moment to plan your next escape. Whether you're drawn to the Swiss Alps, the Italian Dolomites, or the charming resorts of Austria and Spain, these winter retreats invite you to explore, indulge, and enjoy.
Don't let this winter season pass you by without experiencing the magic of Europe's most enchanting snow-covered destinations. The slopes are ready, the chalets are warm, and the adventure awaits. Start your journey and create memories that will warm your heart long after the snow has melted.
And remember, if you're eager for more incredible travel experiences, be sure to Download the Framey App and unlock a world of possibilities. Safe travels, and may your winter be filled with wonder!
**********************