Paris is the capital of France and one of the fashion capitals of the world, but it is also the city of love and lights. This fabulous city is, for sure, one of the most spectacular vacation destinations that every person must visit at least once in their life because it will steal your heart with everything it has to offer.
This article includes top shops in Paris that a tourist should enter and choose some products as a souvenir for this unforgettable vacation. Since you are here now, you are going to come soon or it is one of your future travel ideas, then you must know where you can do the best shopping in Paris. After all, who doesn't want to go home with at least one thing from their journey, right?
The most famous stores in Paris that tourists must visit
In which malls can you do the best shopping in Paris?
The most popular Paris outlet where you have to shop + a few less known
The coolest vintage shops in Paris The most famous stores in Paris that tourists must visit
A person visiting Paris for the first time can be overwhelmed by how big this city is and how fast everything moves, from cars to people. Even a person who has visited this city several times can have the feeling of being lost, so you don't have to worry because this feeling is not atypical in the big cities of the world.
Each Paris shopping center mentioned in the following rows is indicated and marked precisely so that you do not encounter problems in locating them. Some of them are very well known by tourists, while others are more by the locals. So, to enjoy a pleasant vacation, download the Framey App and discover, in addition to the best stores in Paris, several tourist attractions that will take your breath away!
There are some famous stores in Paris that you must see, namely:
Galeries Lafayette
One of the best shopping places in Paris is Galeries Lafayette, located on Boulevard Haussmann 40. But, you've probably already heard of it before. It is an internationally famous monument and, perhaps to the surprise of many people, the second most popular tourist destination in Paris after the Eiffel Tower. It is famous for fashion, gourmet food, and, of course, beautiful Art Nouveau architecture. Considering its importance, groups of people consisting of 10 to 20 members receive a Paris shopping guide and the first 45 minutes are free. Amazing, right?
Le Bon Marché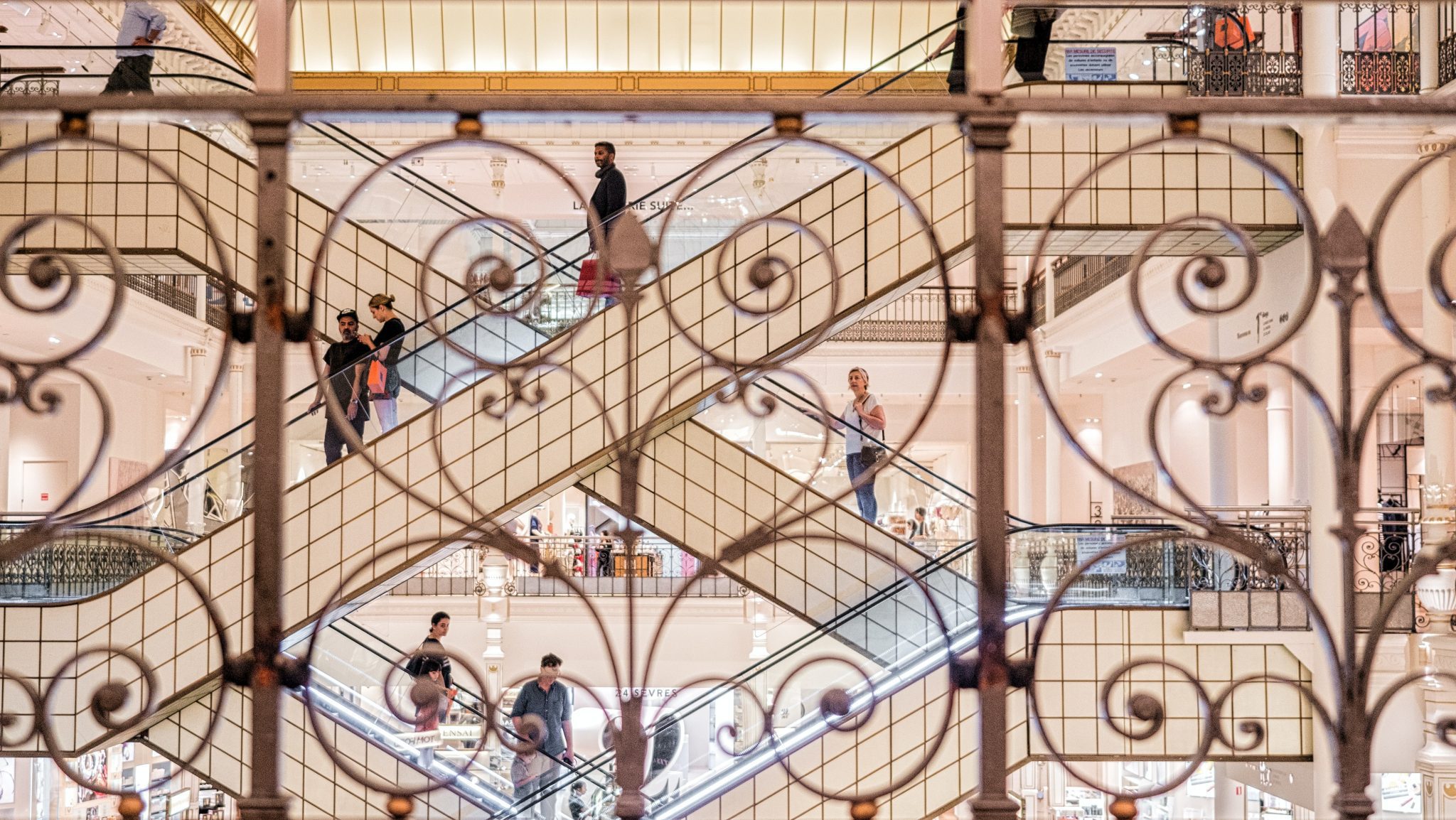 In 1838, two brothers opened a shop together that sold household items. This was the birth of the boutique Au Bon Marche, located on Rue de Sevres. Seven years later, they hired Aristide Boucicaut and became partners. Over time, he had several inspired ideas, like creating a department that focused on women. He also invented the idea of shopping to feel good and have fun. After he bought the store together with his wife, the two had big plans. They hired people to work in the store, offering them more rewards, and they created a special waiting room for men while their wives shopped and the clothes could be tried on without necessarily being bought.
In the 20th century, Au Bon Marche became Le Bon Marche. In 2012, it was purchased by the LVMH company, owned by Bernard Arnault, and was transformed into a very popular luxury store. So, if you want to do luxury shopping in one of the top stores in Paris, then you must not miss this one, which in the past was considered to be a temple dedicated to women.
Printemps Haussmann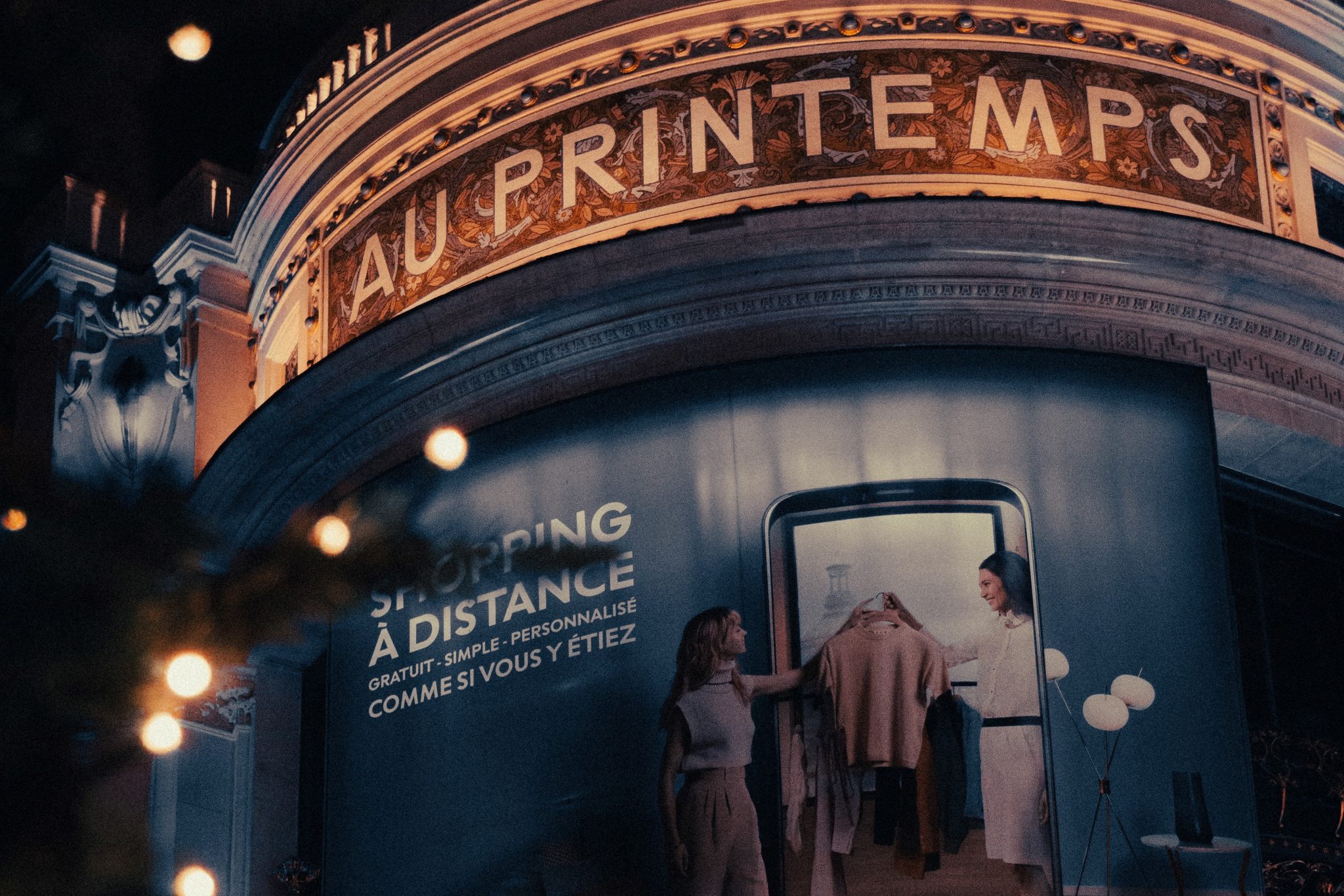 Printemps Haussmann was opened in 1865 by two entrepreneurs in a luxury building on Boulevard Haussmann. Printemps was the first fashion space that had an electric lighting system. Also, it was considered that Printemps stores were the most elegant in Paris at that time.
Today, Printemps Haussmann is divided into three stores, more precisely Printemps style, Printemps Home, and Beauty and Printemps for men. Here you can find some of the most famous fashion shops in Paris with special products. During Christmas, the appearance of the store changes completely. The front windows are decorated in a unique way and tourists from all over the world are fascinated by the wonderful setting. This tourist attraction is visited by millions of people and is as famous as the Eiffel Tower.
Le Bazar De L'hotel De Ville
In 1852, a businessman from Lyon arrived in Paris and opened several shops, but the one located on Rue de Rivoli 52 was the most popular of all. In 1855, the businessman decided to enlarge his store, after receiving funding from the wife of Napoleon III, Empress Eugenie. How? One day, when she was passing by his shop, her horses got scared and the owner of the shop calmed them down. She offered him money as a sign of thanks for what he did.
In 1900, the businessman died and the store was taken over by his nephew and renamed The Bazar de l'Hotel de Ville. This store is considered to be, until now, one specializing in household items and decoration.
In which malls can you do the best shopping in Paris?
If you are in Paris or going for the first time, then it is important to document yourself in advance about this city that has so much to offer. So, all you need to know about Paris is just a click away. What's more, in the following offer you will be presented with some places for shopping in Paris that locals and tourists love.
The city of lights attracts millions of tourists every year, one of the main reasons, obviously, being shopping. Currently, a large number of tourists do their shopping in spacious malls and eat at the restaurant inside them. In malls, you can find absolutely anything you want. There are products for all tastes and budgets. Fortunately, most malls in Paris are open on Saturday and Sunday, so tourists can go shopping in peace.
So, if you want to find quality products in some of the coolest stores in Paris, then you must go to the following malls:
Westfield Forum des Halles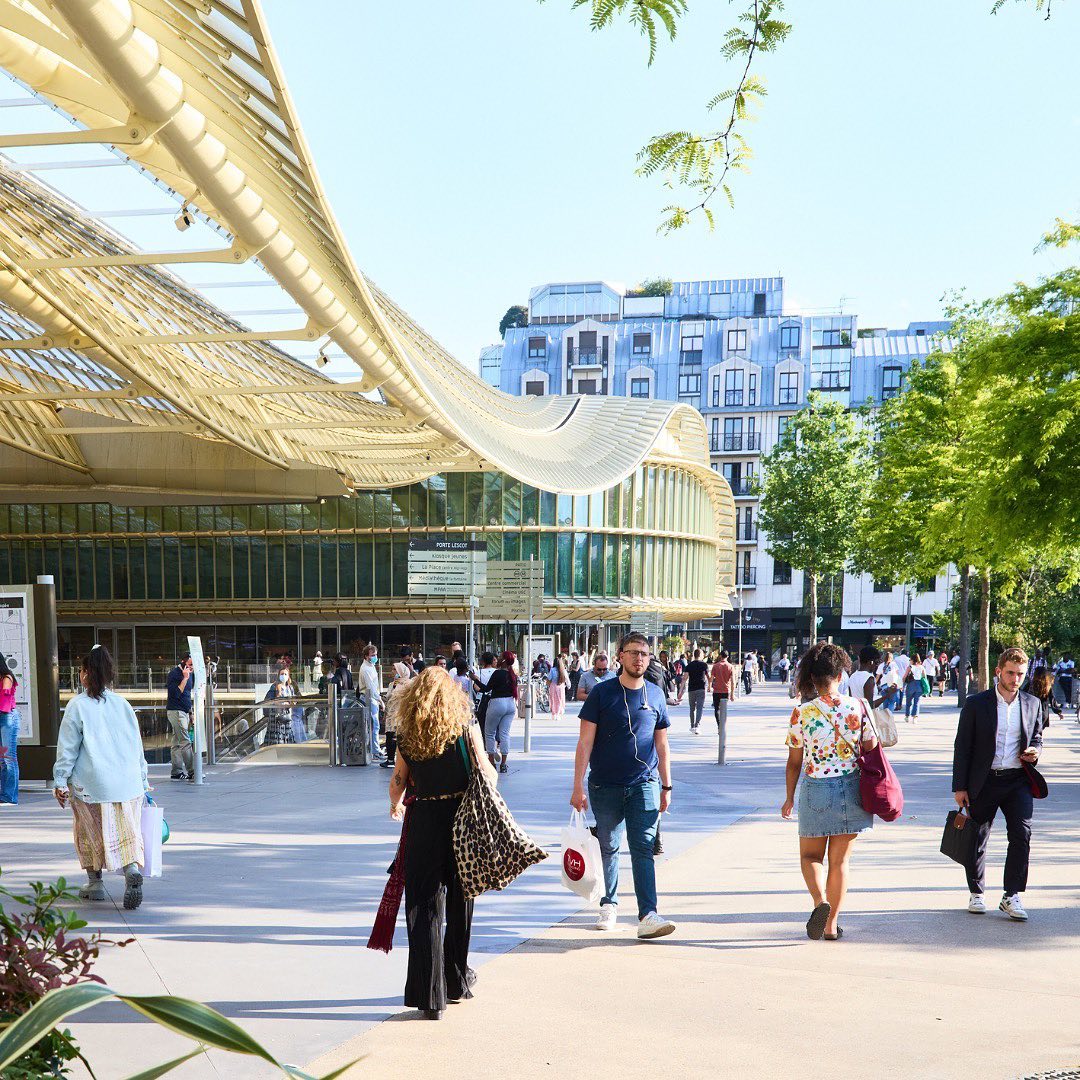 Regarding the Paris shopping districts, Westfield Forum des Halles must be mentioned. It is located in the heart of the city, in Porte Berger, very close to the Louvre Museum, Notre-Dame Cathedral, and Center Georges Pompidou.
Centre Commercial Beaugrenelle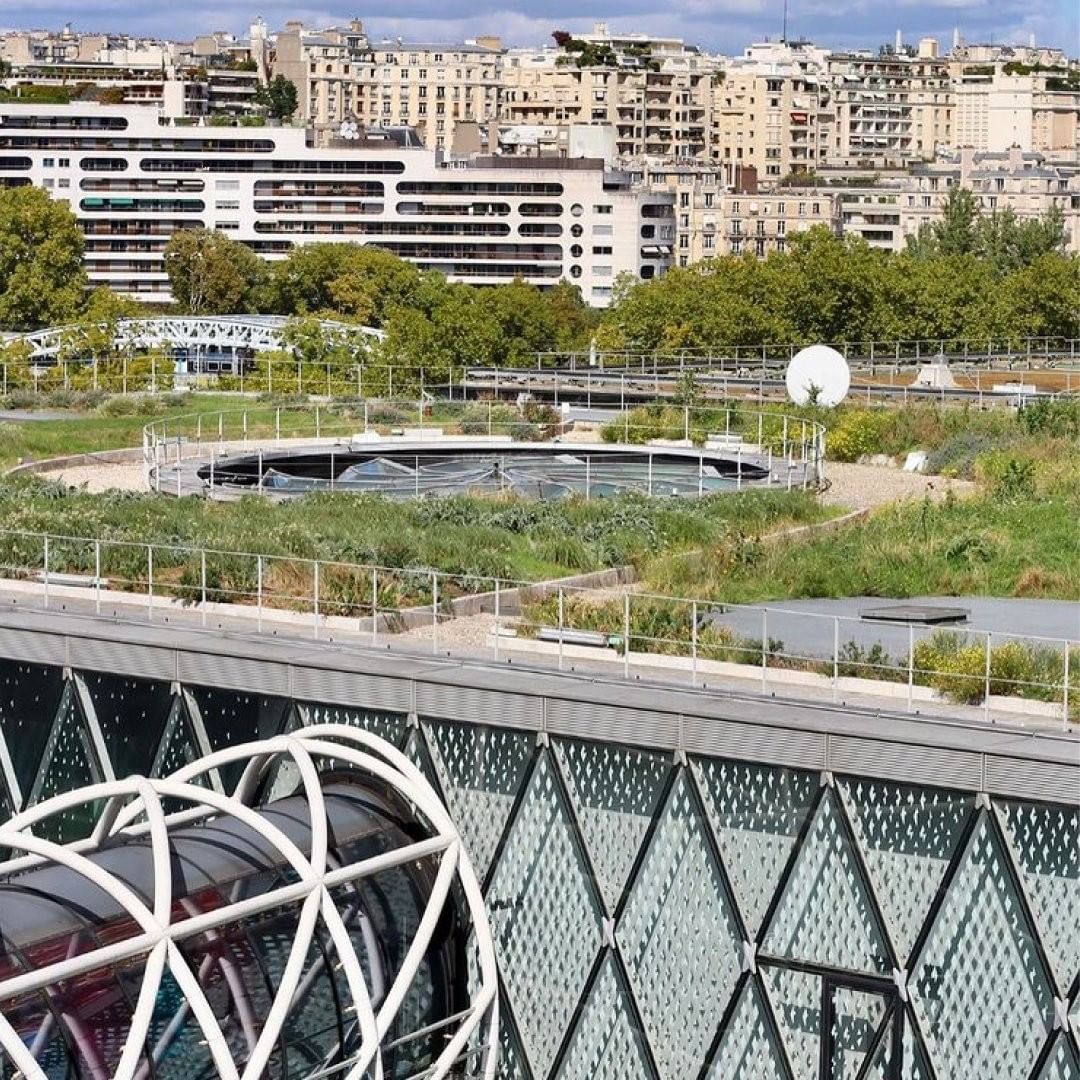 Another wonderful mall in Paris that is worth visiting is Beaugrenelle. It is located on Rue Linois 12, near the Eiffel Tower, and has over 150 well-known brands, several places where you can eat, and movie theaters. So, after admiring the view from the top of the Eiffel Tower or having a picnic in front of it, you can go for a shopping session nearby to discover some of the cool stores in Paris.
Le Carrousel du Louvre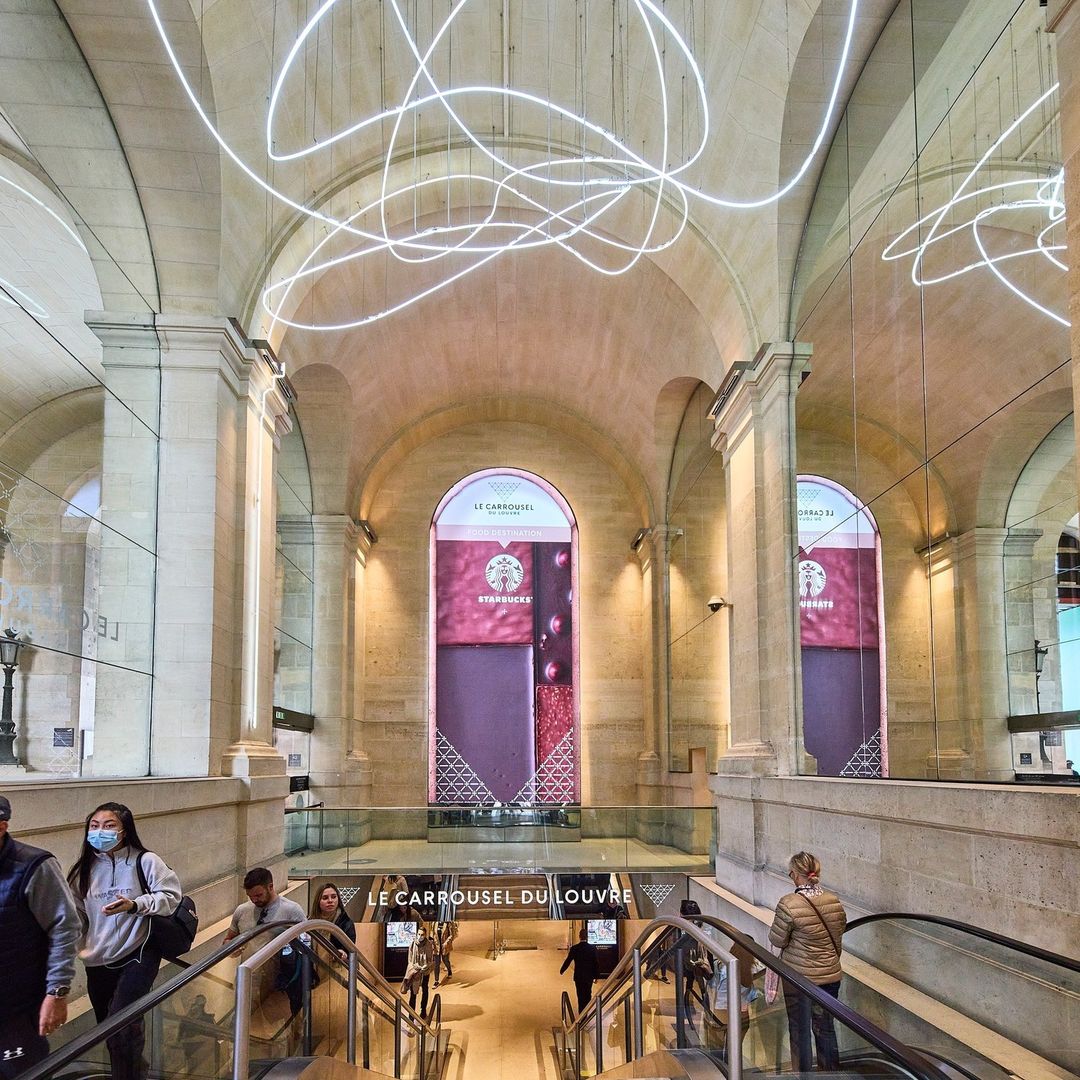 Source: carrouseldulouvre
This mall is very central, in Rue de Rivoli 99, which is located underground at the entrance of the Louvre. After seeing this spectacular location, you must go to at least some of these trendy shops in Paris pinpointed in this mall.
Champs-Elysees Shopping Malls
Elysees 26, Galeries du Claridge and Arcades des Champs-Elysées are medium-sized shopping malls on the Champs-Elysees, one of the best shopping streets in Paris.
For tourists who go to Paris just for a weekend, this is the perfect choice since most shops are open on Sundays.
The most popular Paris outlet where you have to shop + a few less know
Before arriving in the city, surely many tourists ask themselves the question "is shopping in Paris expensive?". Yes, it can be, if you shop in the famous shops in Paris where there are almost only trending fashion items. But, you can also do affordable shopping in Paris if you know where to go.
If you want to buy branded clothes, shoes and accessories at a much lower price than the original one, then you must visit some well-known outlets in the capital of France or nearby, because most of these types of stores are located on the outskirts of the city.
Here are some outlets that you will like:
La Vallee Village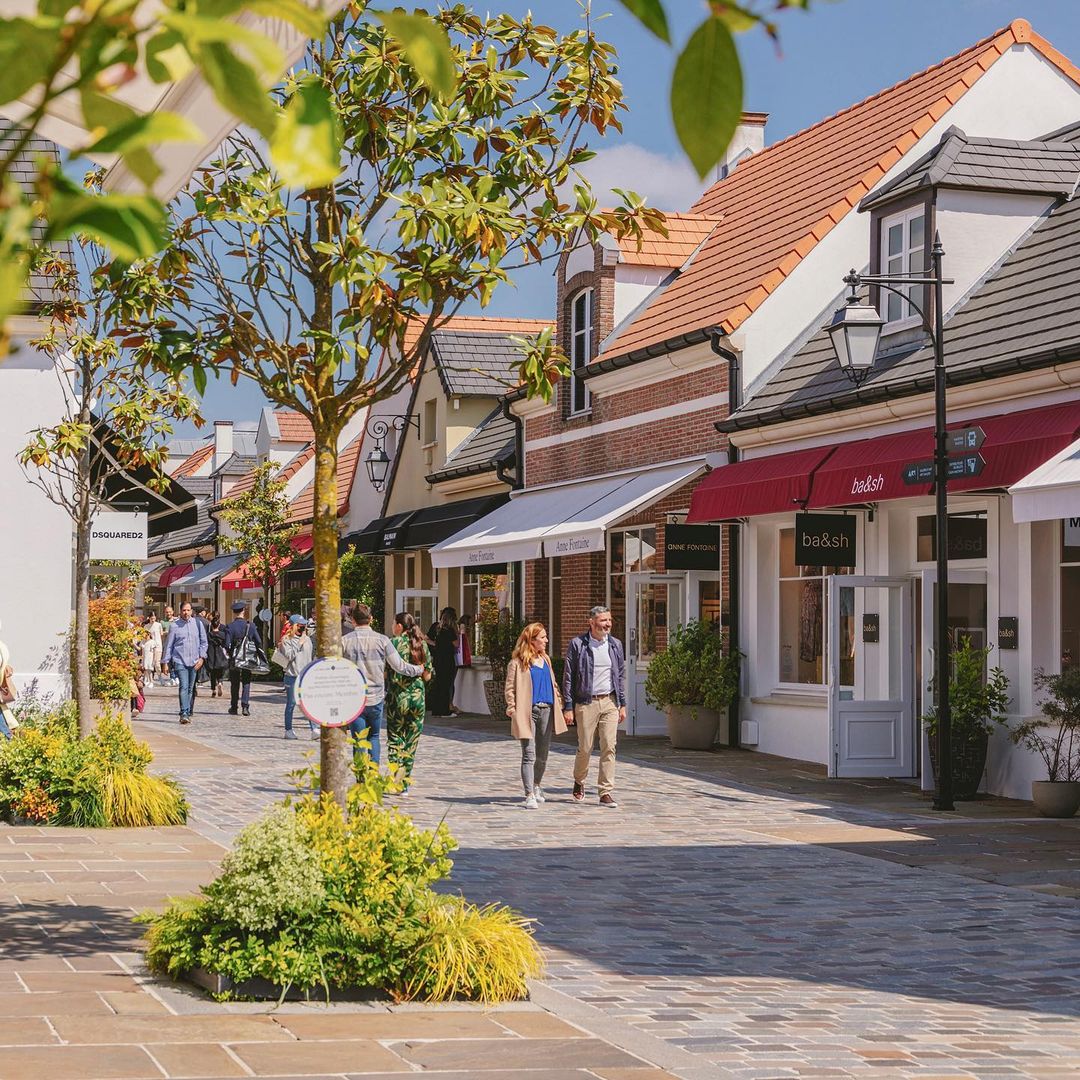 La Vallee Village is maybe the most popular fashion and luxury shopping outlet near Paris. This small village is located approximately 40 km east of the center of Paris, just south of Disneyland Paris, and has over 100 brands, for example, Armani and Gucci.
It is a fairytale place, where you can do a lot of shopping at a very good price and at the end you can have a delicious meal at one of the restaurants.
One Nation Paris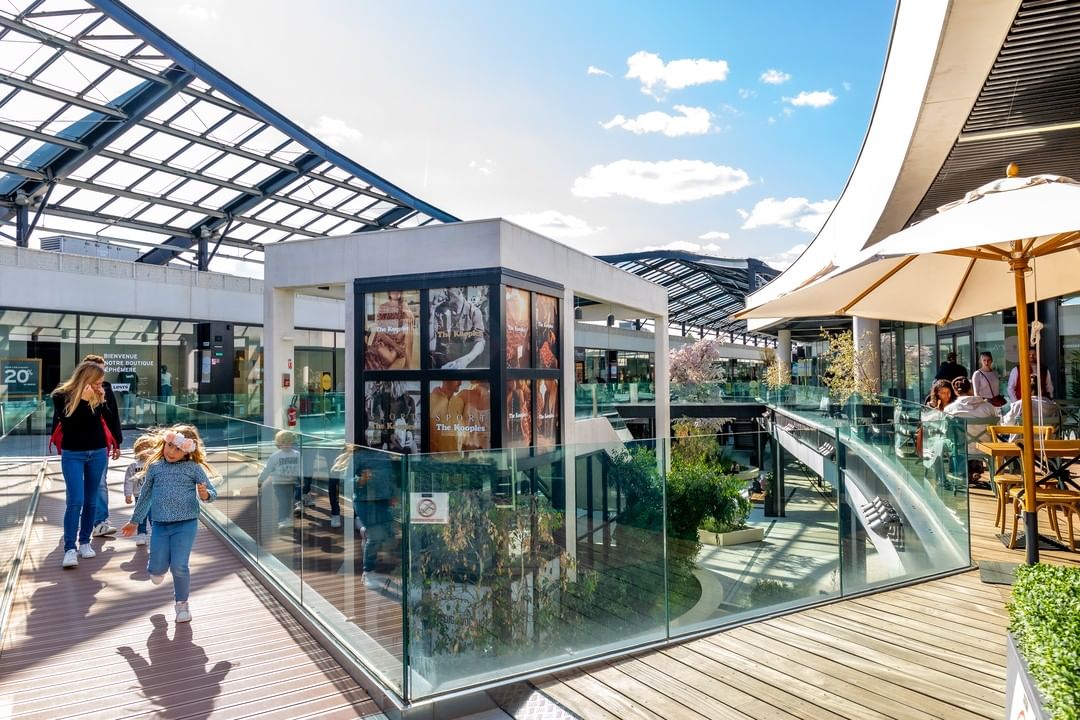 If you are wondering where to shop in Paris or near the city, at advantageous prices, then you must visit the outlet One Nation Paris, located about 25 km west of Paris center. This modern Parisian outlet contains over 90 well-known brands, for example, Levi's and American Vintage. You can find absolutely everything you could want from clothes, shoes, and accessories to interior design items.
Moreover, if you are tired or hungry during the shopping session you can stop at one of the restaurants present here. But, you have to be very careful when you arrive in Paris because One Nation Paris is closed for Christmas, New Year, and Labor Day.
Marques Avenue Corbeil-Essonnes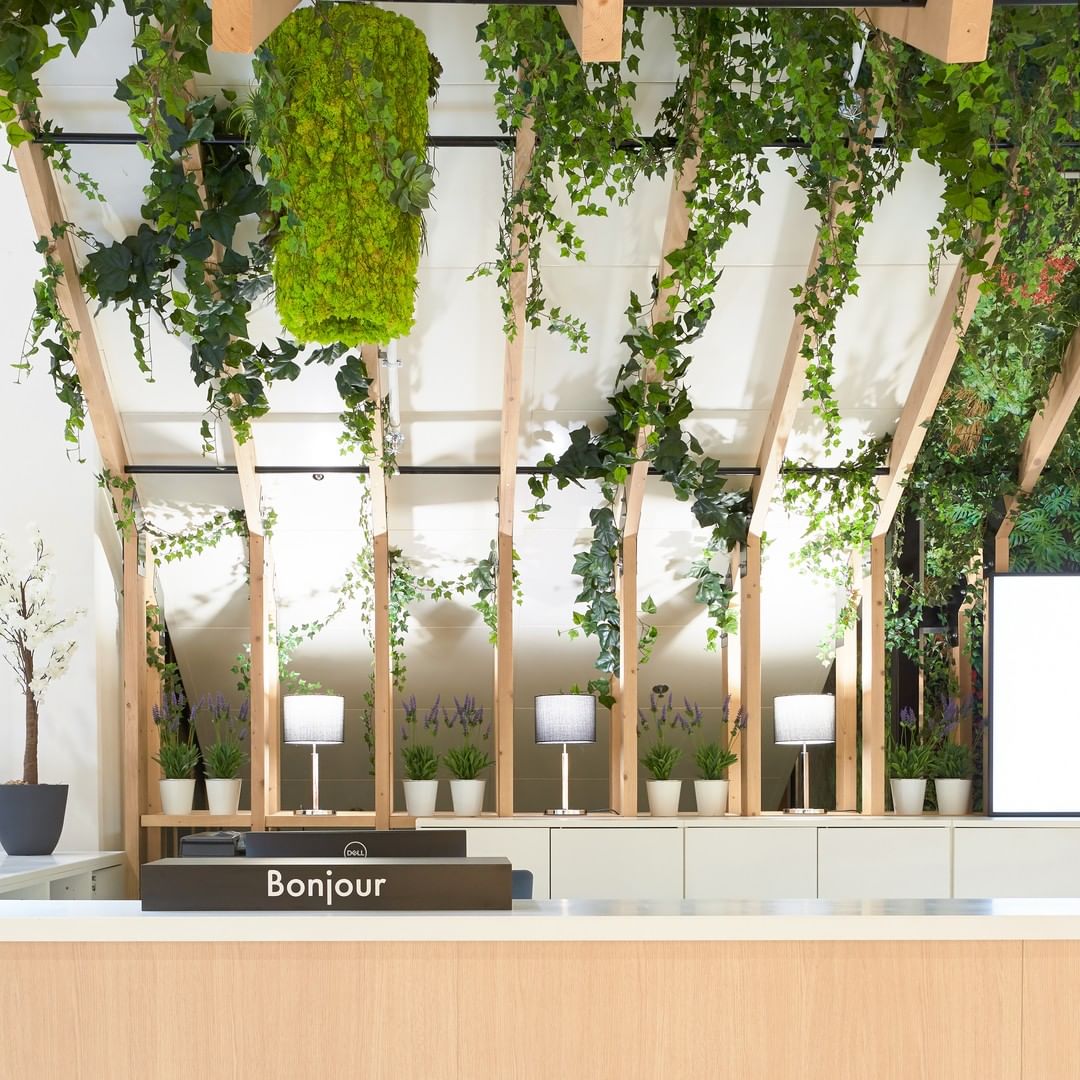 It is located in Corbeil-Essonnes 30 km south of Paris center and is a stunning modern building that contains over 90 brands, like Nike, Converse, and so on. So, if you are looking for sports items at lower prices, then you must take a look at the shops here because you will not be disappointed. Also, this outlet has several places where you can have lunch or, at least, drink a good coffee with your travel and shopping partner.
The coolest vintage shops in Paris
Paris is the ideal place where you can adopt a new fashion style if you buy clothes, shoes, and accessories from vintage stores. After you find out which are the most famous vintage stores in Paris you will be able to go looking for rare items. If fashion is one of your passions, you certainly won't regret spending money on a special piece, perhaps among the last examples in the world.
So, you are looking for cool shops in Paris with vintage products? Here are some options:
Kiliwatch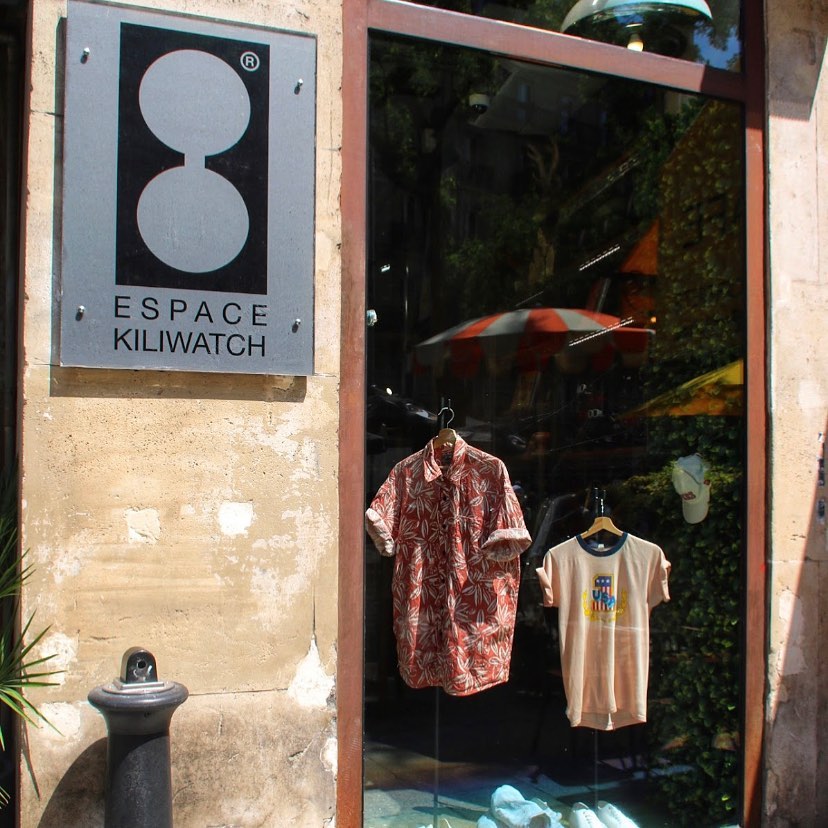 If you're in Paris you must visit the most popular vintage store in the city, located on Rue Tiquetonne 64, because you have the chance to find unique and very well-selected pieces. In addition, if you are lucky, you can find expensive vintage pieces in good condition, including well-known designer shoes, sunglasses, and watches.
Elephant Future by Fanny Miami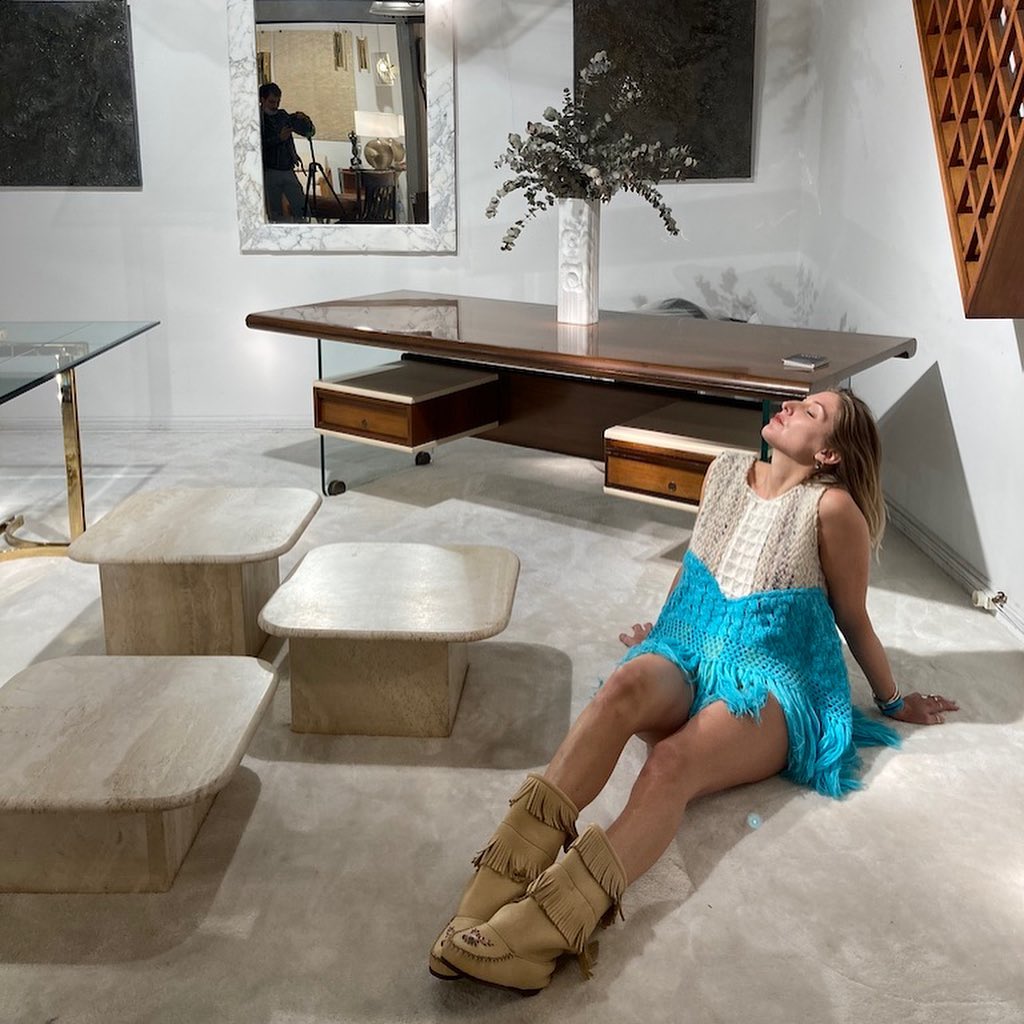 Also, you can't miss the Elephant Future by Fanny Miami from the Rue Jules Valles 41, which attracts passersby with its special exterior design. However, graffiti is not the only thing that has a positive impact on people, but also the selection of exceptional vintage clothes from all eras.
Therefore, you can easily create an outfit for example, for a romantic dinner with your soulmate, having an average budget. Another important aspect to mention in this context is that, if you are looking for things to do in Paris for memorable holidays, then you must read that article to discover the best ideas.
Celia Darling Vintage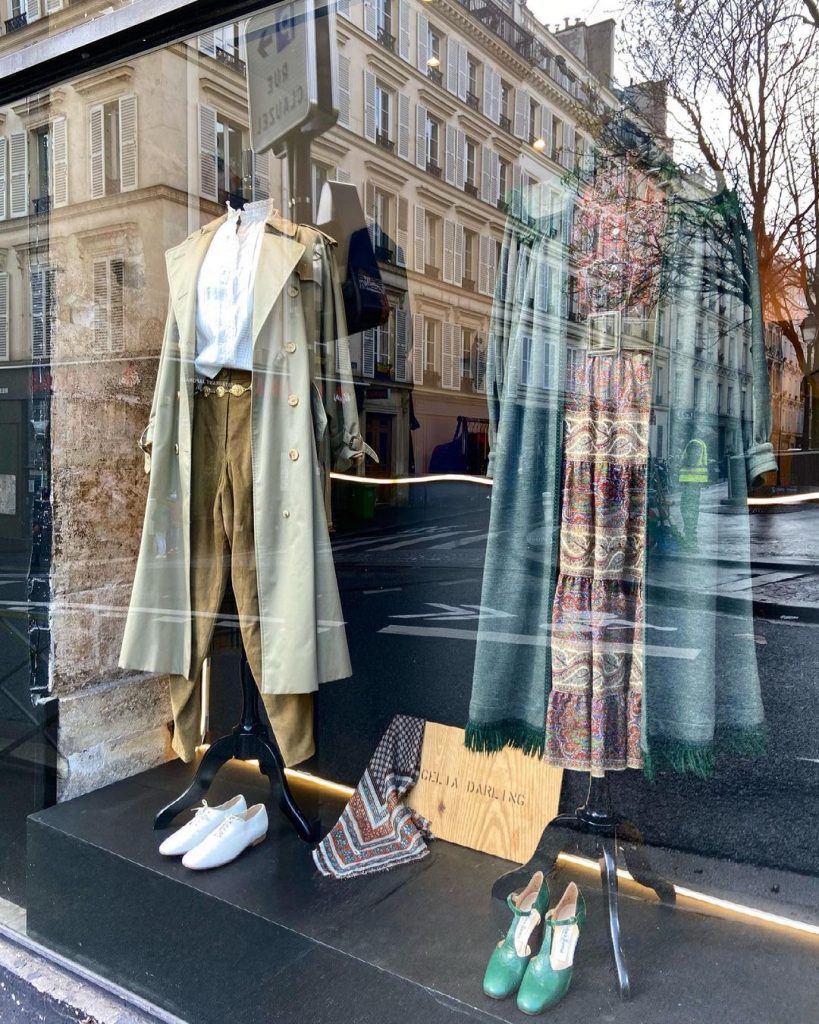 This store is located on Rue Henri Monnier 5 and has truly unique vintage pieces. If you buy a vintage piece or, why not, several, you will be able to create a special yet modern and stylish outfit, suitable for many occasions.
Episode
Unlike other vintage stores, this one, located on Rue Tiquetonne 12-16, also has a very good selection of men's pieces. This is fantastic because there are men who love fashion and want to add a vintage element to their wardrobes. The prices are very affordable, which means that you will be able to get more products and fit into the budget. Although you have to spend more time looking for clothes that are suitable for your figure, it is worth it.
In conclusion, you can find a nice store in Paris on almost every street corner. However, there are a few trendy stores in Paris that you must know, visit and delight your eyes with the existing luxury, vintage, and low-priced items. Enjoy the Parisian experience to the maximum through long shopping sessions!
Photo: Framey App, Pexels.com, Pixabay.com