When you think of Italy, tasty food is one of the first things that come to mind. So if you plan to visit the capital, then you should be more than ready to be taken aback by the flavours, aromas and richness of textures that will enchant your senses. Consisting mainly of pasta, fish, fruit and vegetables, the typical menu also includes pizza, cheese, charcuterie, wine and coffee. No more introductory words are needed so here's a list of the most popular places to eat in Rome!
1. Best restaurants in Rome – top 10 recommended places to eat delicious food
Whether you're looking for a place to experience a great meal or one where you can chat with your friends while you grab a snack, Rome has it all. Don't hesitate to try out small cozy spots, as well as more luxurious places.
Armando Al Pantheon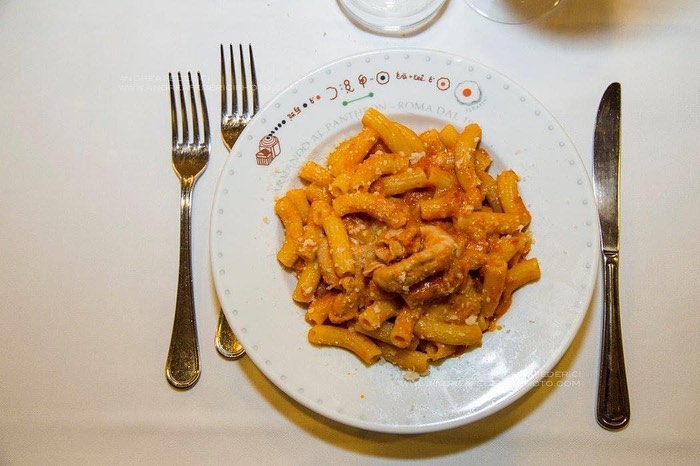 Travelers who focus on food and desire to experience a proper meal should look no further than Armando Al Pantheon. Although small, it is a welcoming place, with an incredible Art Deco-inspired design. The fact that it is loved by tourists and locals alike should offer you the guarantee that you came to the right place. 
Bruschetta with milky burrata, fettuccine pasta, cacio e pepe, lamb chops, cod mixed salads, or artichokes is on the menu, along with other delicious dishes, at moderately expensive prices. Cheese plates are also among the favorites of the customers and you can order one as dessert! If you are a connoisseur, you can order the wine, but if you look at the menu a little bit lost, then maybe it is better to ask for a recommendation from the waiters – they will be pleased to help you choose a wine by the bottle or glass from the popular available options. 
Roscioli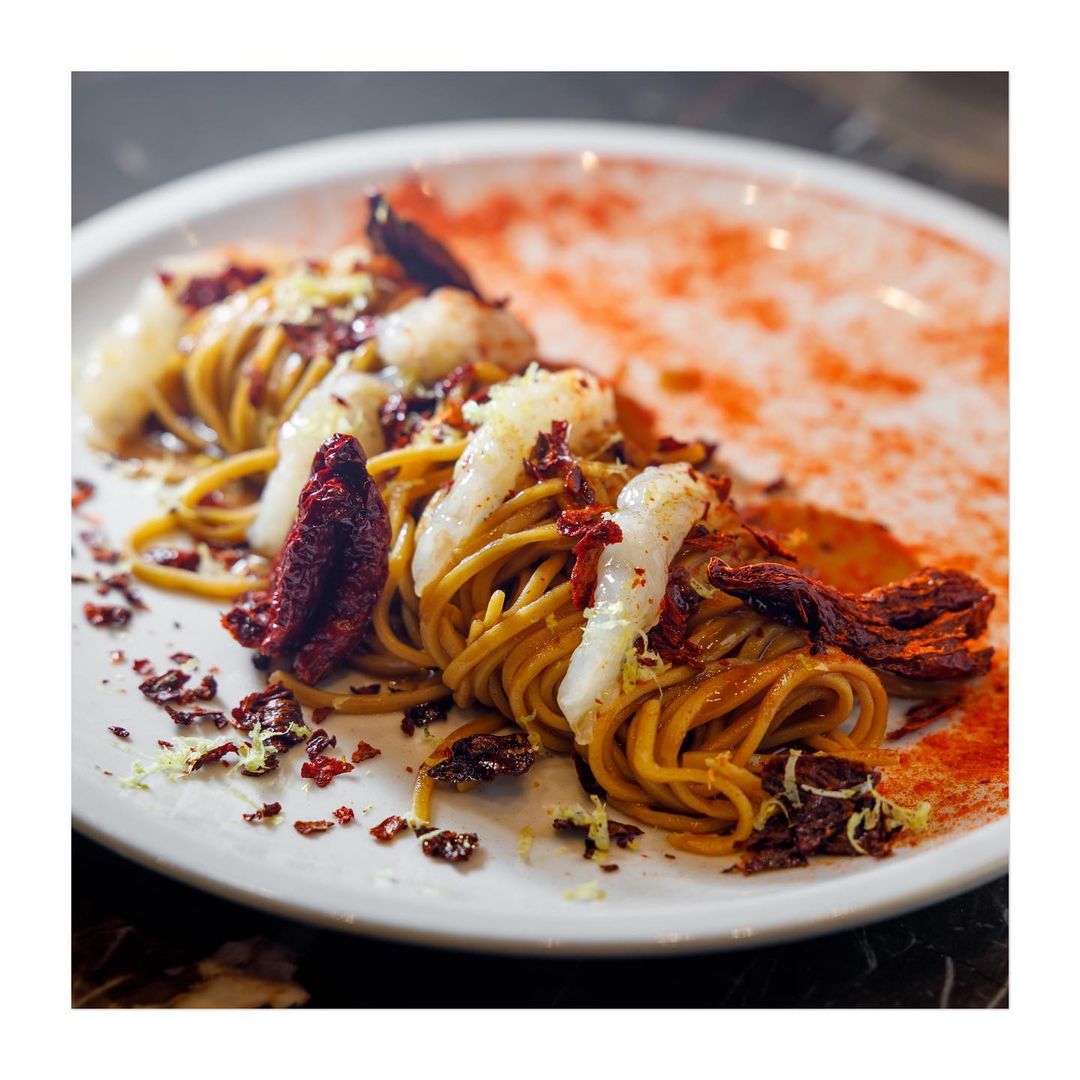 Source: rosciolisalumeria
Located in the historical centre, Roscioli is one of the truly good restaurants in this touristic area. The dining space, called Cucina, is intimate and charming, so after a long day of exploration, you deserve a treat in a nice, welcoming spot. 
At Roscioli you will meet modern Italian dining, so don't expect heavy dishes. Instead, enjoy a fresh perspective on Italian cuisine. Swordfish carpaccio, sardines, asparagus cream, and vegetarian handmade pasta can land on your plate. Cheese lovers will appreciate the buffalo mozzarella tasting menu, served with anchovies or pata negra. Deserts rise up to the same standards, so go for that panna cotta that will transport you to another dimension for a few minutes. 
Along with the wine bottles that await to be opened, there is a rich list of cocktails, very popular among the locals. The price-quality ratio is more than satisfactory and every guest will have the chance to taste some of the finest products in Italy. 
Antico Arco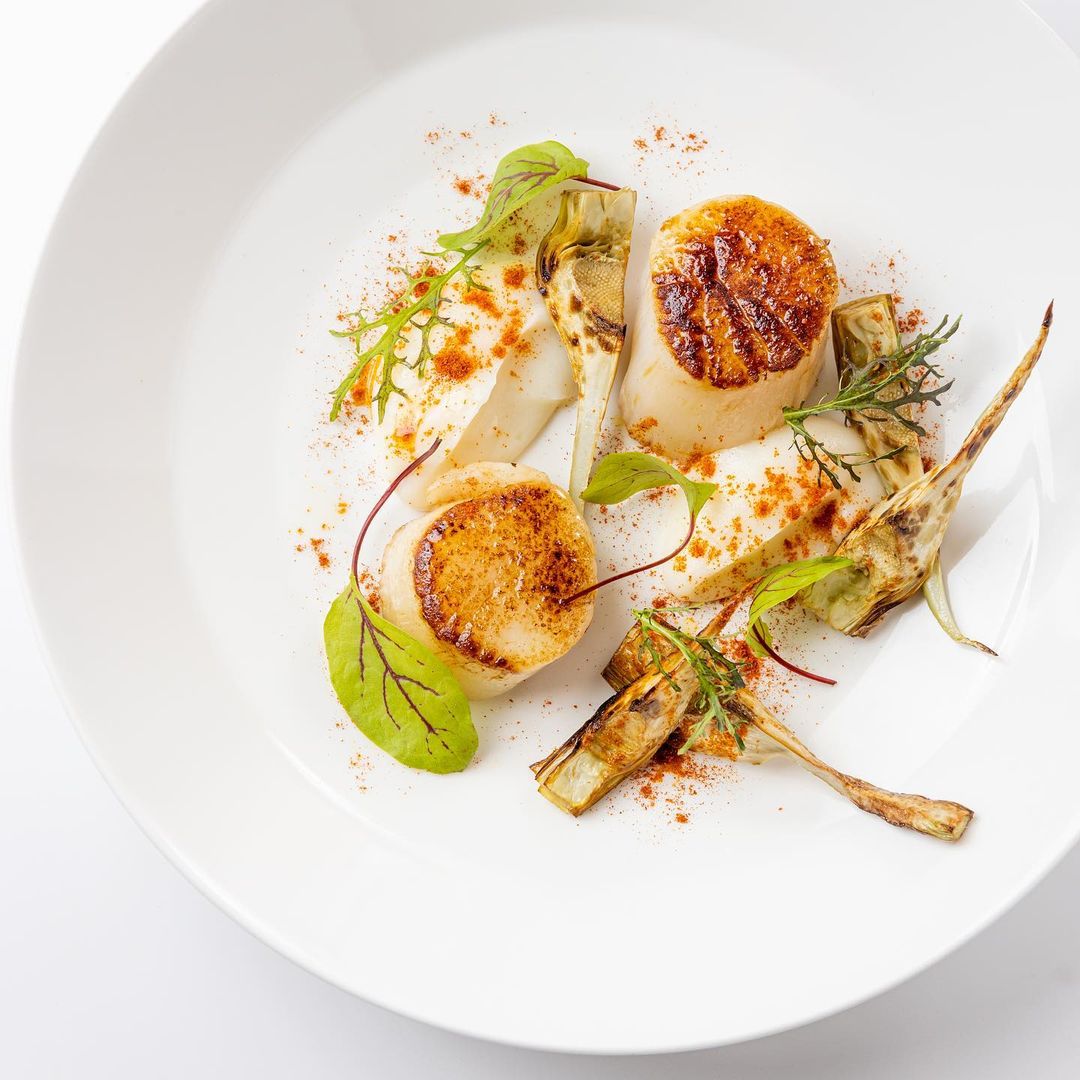 Source: antico_arco_roma
Due to its popularity, Antico Arco is almost always at full capacity, so make sure you book your table ahead. Here, you'll find an intimate atmosphere with a modern touch, reflected in their cooking approach as well. 
Loved by people who take Italian food seriously and don't make compromises on the quality of the dishes, Antico Arco offers you a complete fine dining experience. Prepared with sustainable ingredients by creative chefs, the choices on the menu vary from fish specialties and modern meat recipes to traditional dishes with a twist, all these justifying the higher prices.
For those who want even more novelty, Antico Arco has a seven-course tasting menu consisting of reinvented Roman dishes: carbonara with black truffles, homemade ravioli with redfish and sea bass, and duck breast with ginger carrots. As for drinks, there are plenty of options. Thousands of vintage bottles await for you to pick your wine. Not sure what to drink? Ask the sommelier for help!
L'Arcangelo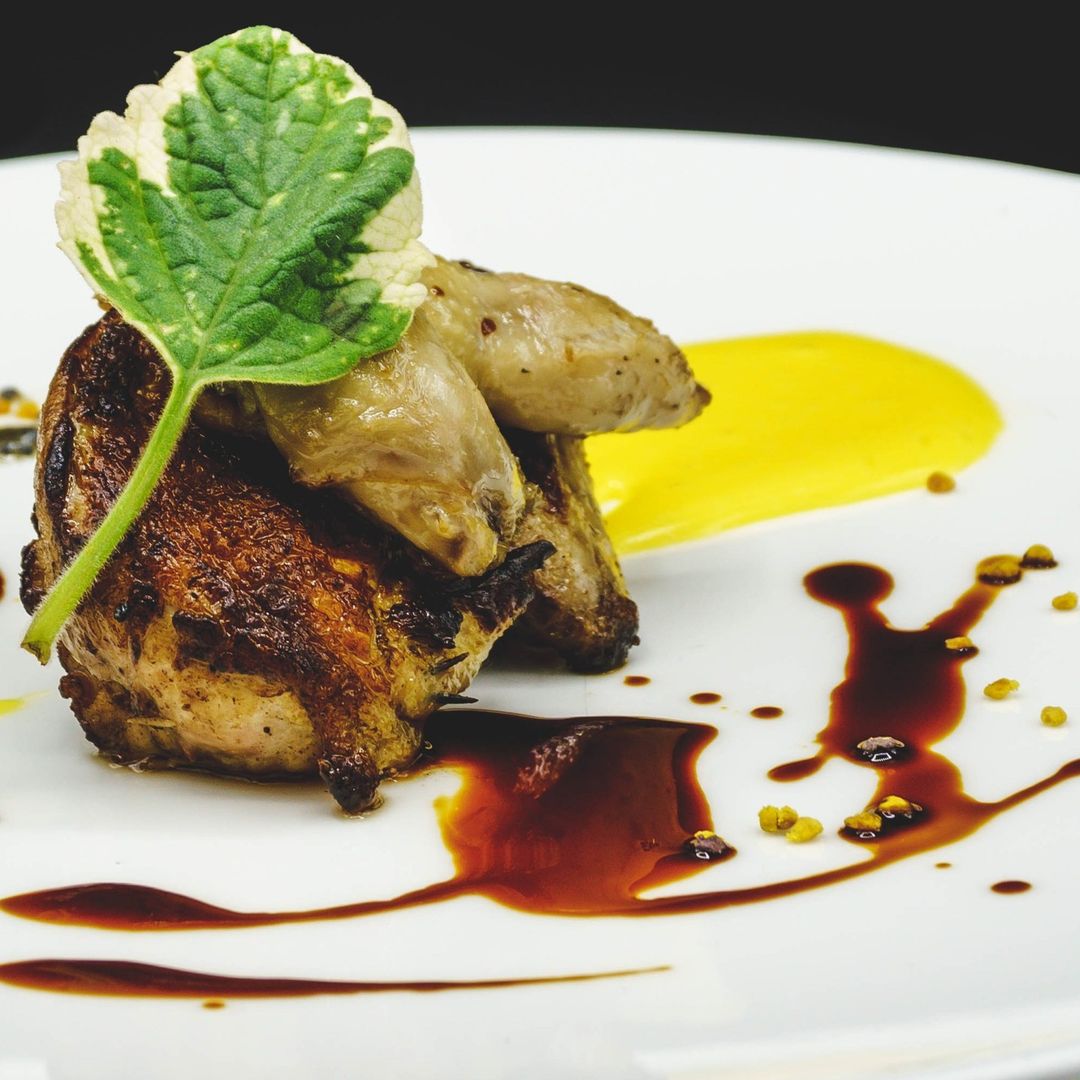 Source: arcangelo_vino_e_cucina
Located in the centre of the Roman Prati area, the menu of L'Arcangelo is created by chef Arcangelo Dandini who molded traditional Roman dishes to his own vision. The savor of the typical Italian food comes from the freshness of the products.
On the menu, you'll find a fine selection of options, such as tagliatelle, pigeon and dried porcini mushrooms, roasted octopus and salami, beef meatballs with wine sauce as well as desserts: sponge cake or tiramisù.
Trattoria Da Enzo al 29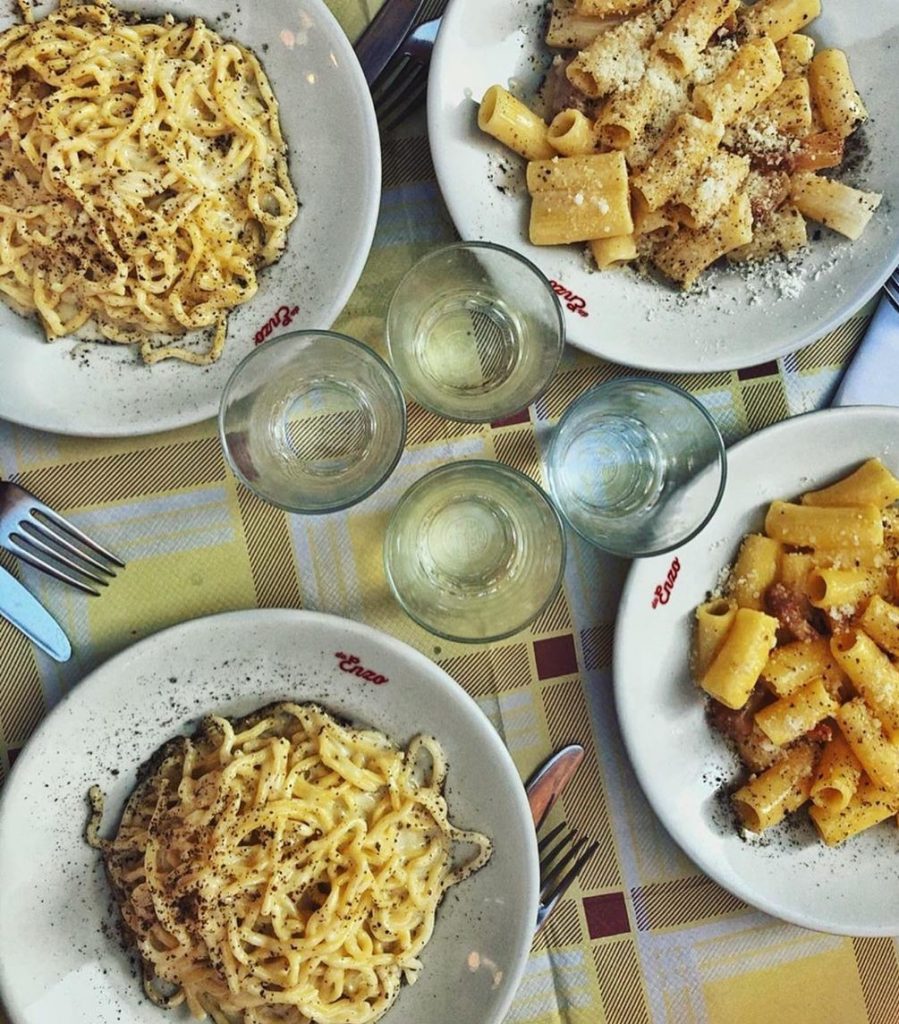 Source: daenzoal29
Recommended by some for the best Carbonara in Rome, Da Enzo is probably much more than that. The small trattoria seems to be stolen from a movie set. They serve mostly local, organic wine for drinks, as you would expect in such a cozy spot. 
While Carbonara is so celebrated here, some guests prefer the meatballs (called polpette) made of beef, mortadella, and pecorino cheese with tomato sauce. But there are plenty of other light options, such as sourdough bread and ricotta, deep-fried zucchini flowers, grilled eggplant, steamed wild chicory, and more. 
You can take a break from all the visiting in the middle of the day and enjoy a great lunch, or you can arrive in the evening for a delicious dinner, but be prepared to wait for a table, since they don't take reservations. However, the staff is so friendly that you might even enjoy the time spent waiting. Afterward, you can treat yourself to a dessert, be it a tiramisù or a pistachio gelato, among the options.
Marigold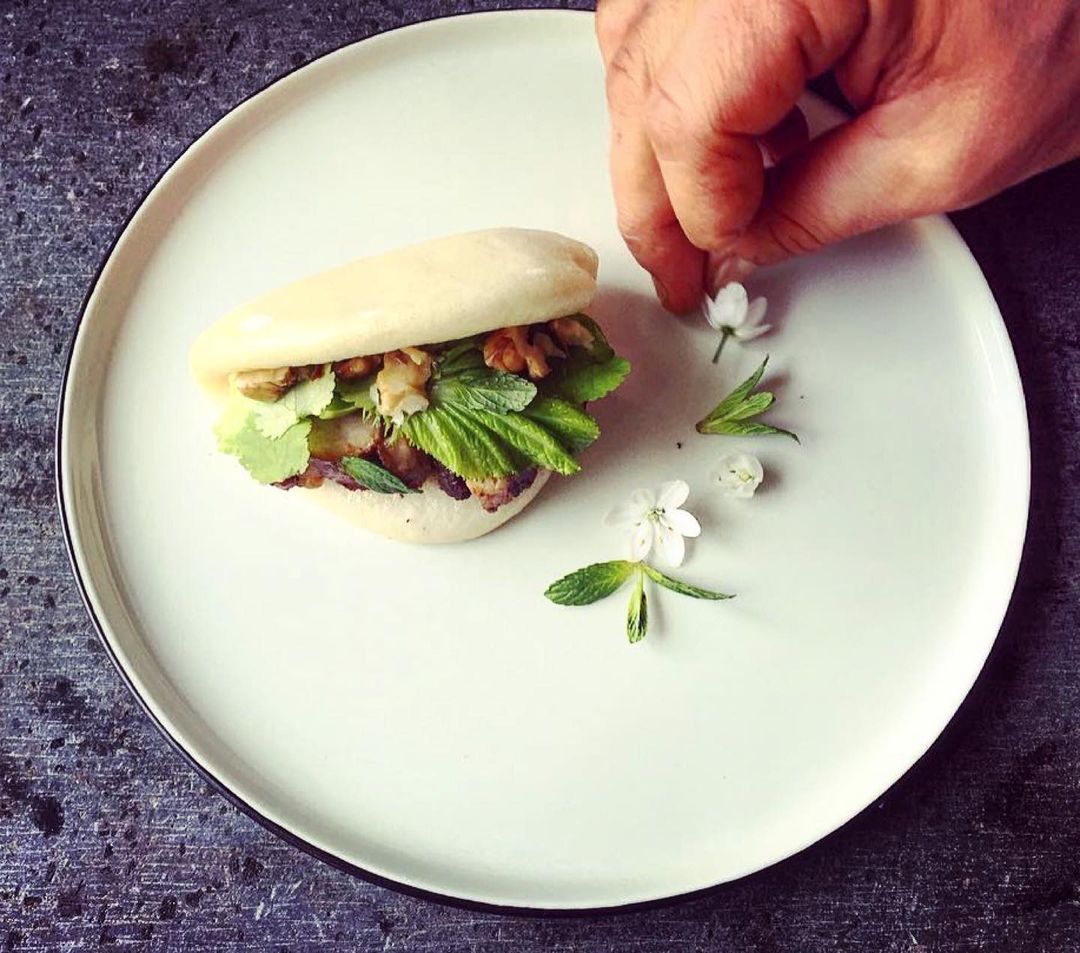 After spending a few days in Rome, maybe you want to take a break from Italian cuisine. Marigold comes to your help, with their Scandinavian approach to cooking and design.
A quiet, yet welcoming spot, Marigold has gained a reputation among those who take breakfast and brunch seriously. The bakery is Marigold's strength and the breakfast pastry offers you the best way to start your day. Along with the cakes available at the counter, you can order oats, omelets, fried eggs, and granola for an intake of energy. However, the minimalist menu has a few lunch or dinner options as well, so you could enjoy a seasonal dish.
Next to your breakfast or lunch choice, add a specialty coffee so you can have the full Marigold experience. The beans are provided by small responsible farmers. 
The waiters' friendliness contribute to the warmth of this little restaurant and you'll want to repeat the experience the following day.
Piperno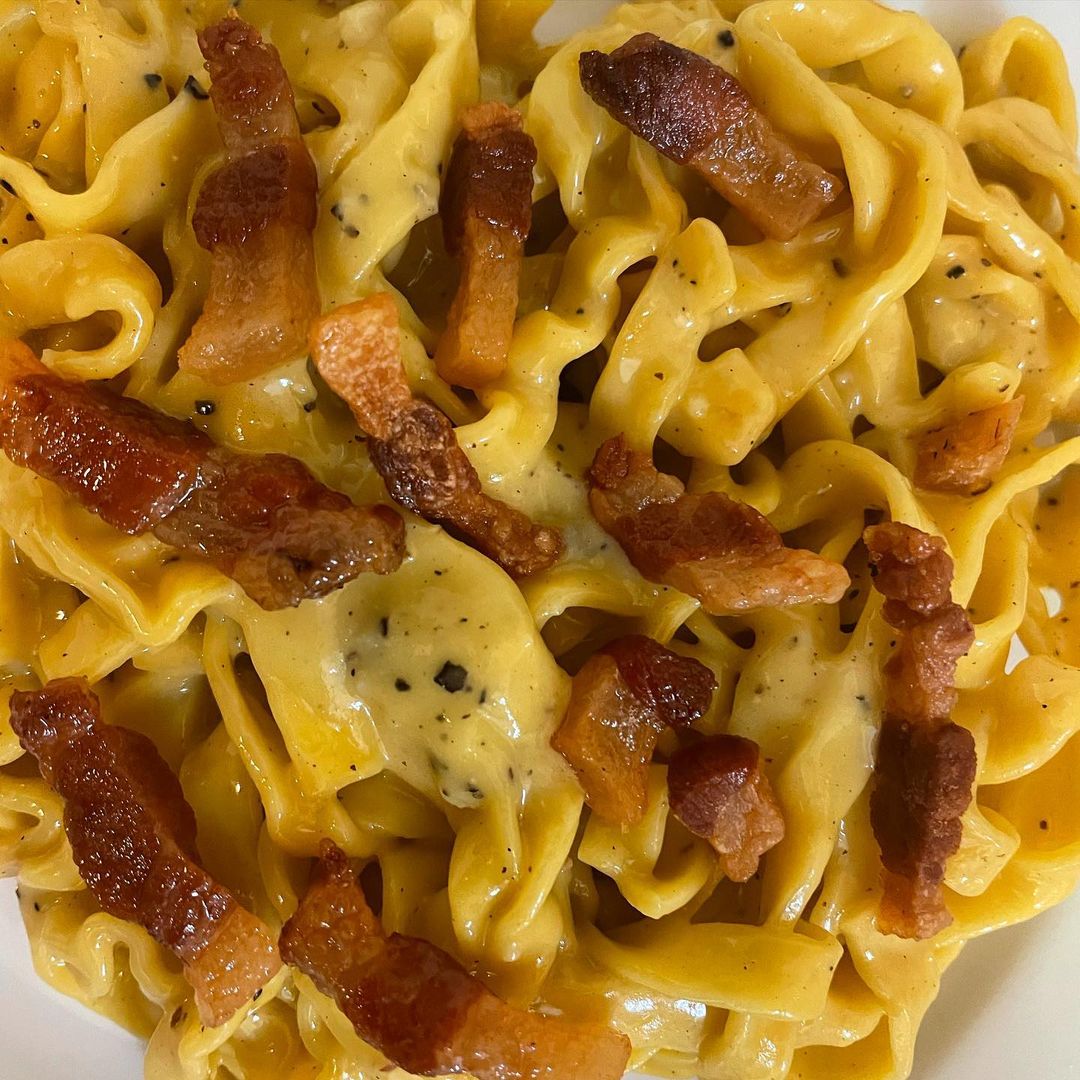 Source: ristorantepiperno
If you are in the mood for a fancy dinner, then Piperno has what it takes to offer you a classy experience. From the elegant decor to the well-mannered staff, everything is remarkably formal and refined. Therefore, maybe you should show the same commitment when it comes to your appearance. 
If you visit Rome in spring, you can dine outdoors and you'll enjoy it greatly. Indoors, you'll find a quiet and intimate room, though spacious and welcoming. 
Before ordering food, take a look at the list of French and Italian good wines that go by the bottle or by the glass and you will find excellent options even for lower prices.
Respecting the seasonality of the ingredients, the chefs at Piperno prepare typical Roman dishes. Therefore the menu will include cacio e pepe, spaghetti all'Amatriciana, artichokes, veal, fish, and others. Pick from potato gnocchi, seafood risotto, grilled prawns, or cuttlefish with a side of steamed veggies and pecorino with honey for dessert and you will not regret it.
Supplizio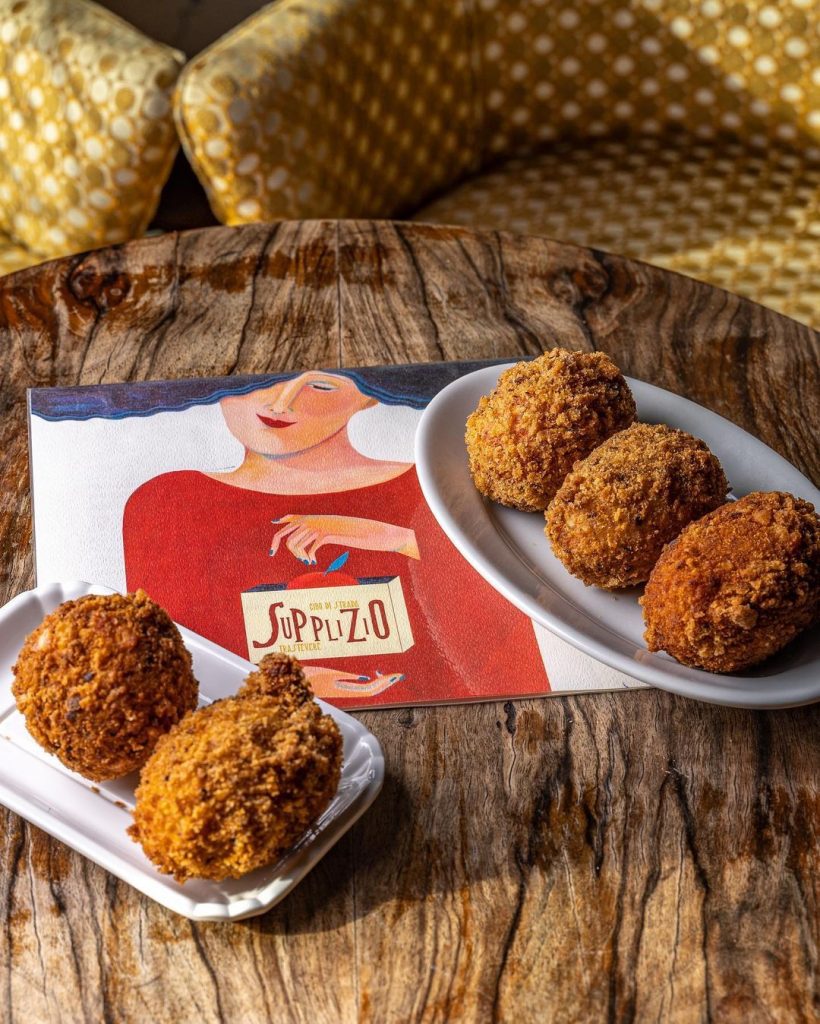 Source: supplizioroma
In the centre of Rome, you can find another place to eat where chef Arcangelo Dandini makes his voice heard on the Italian food scene. It serves real street food, in a rustic living room (salotto). 
Supplì, the main dish, is a ball of rice with tomato sauce. Along with other Roman recipes, it gives the chef the opportunity to revive his childhood's flavor and pay respect to traditional cuisine. You'll be able to choose from many versions of this street food par excellence, but other options are at your disposal: smoked potato croquettes, gourmet soups, crispy cod, and, of course, desserts.
Marzapane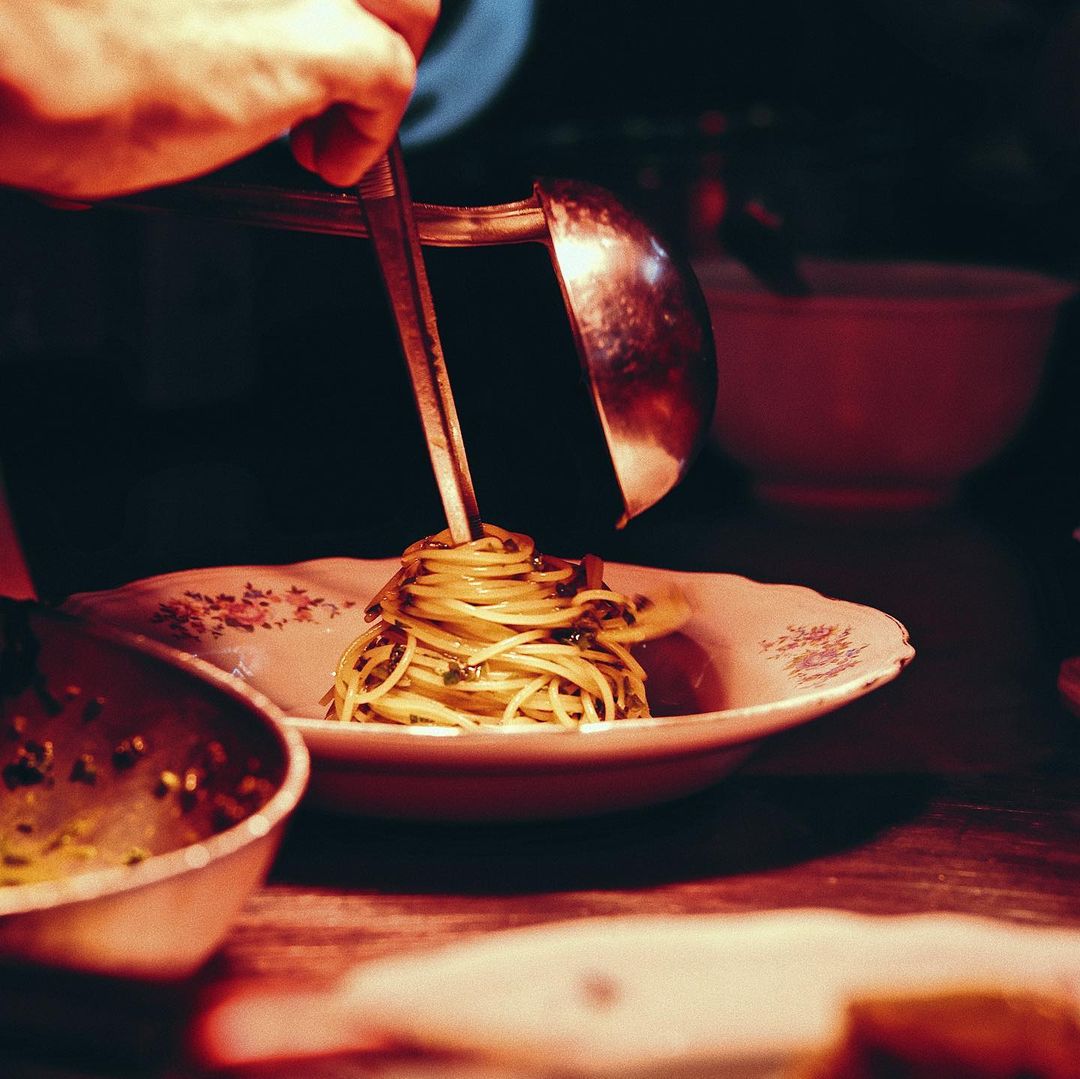 Source: marzapaneroma
The engine that sets everything in motion at Marzapane is the fire itself. Using primitive techniques, chef Tommaso Tonioni proposes a rural cuisine, where primordiality gets a contemporary twist. 
You can pick guided tasting menus or you can choose something a la carte, keeping in mind that the meals will be smoked, grilled, cooked under-ash, or with the help of clay. Sheep tartare, oyster or raw fish with eggplant for starter, pasta, crunchy rabbit or fettuccine with squid liver, sheep sausage, beef or fish of the day for the main and second course – all these sound simple, but it's the way they're cooked that makes them special. However, if your diet requires it, vegetarian options are available so feel free to ask!
The idea of dessert was not left behind. Panna cotta with Schisandra syrup, curry cake with eggnog and fresh pollen, and season soft ice cream is on the menu.
Pizzarium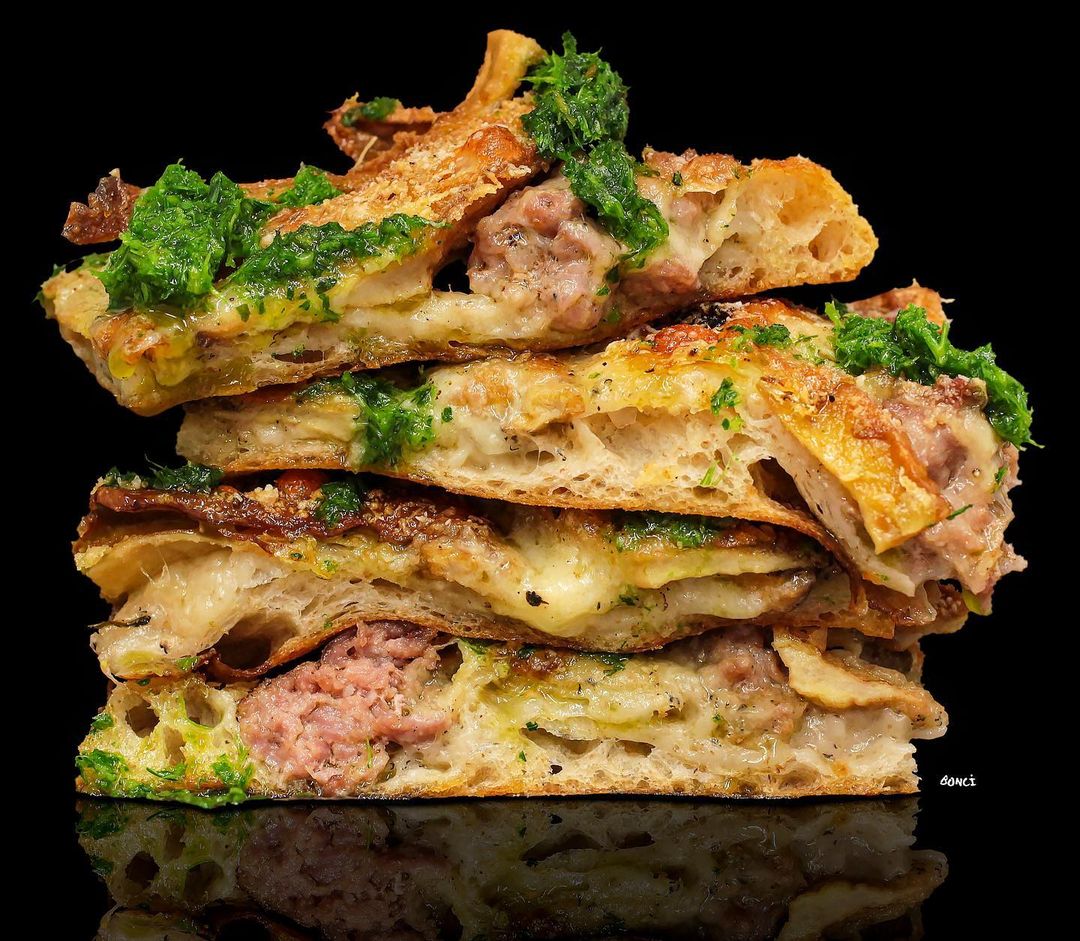 Source: bonci_gabriele
Very close to the Vatican, in the Prati district in Rome, you will find Pizzarium, opened by Gabriele Bonci almost 20 years ago. If you are not yet familiar with the concept of pizza al taglio, which means pizza by the slice. So if you think about it, it is the perfect way to enjoy the most famous Italian dish, without wasting time allocated to visiting.
This concept is so successful that is now borrowed by eateries around the world and its become of the most beloved street food. At Pizzarium you will get a rectangular slice, topped with some of the most creative combinations of ingredients, but no more than 3 toppings. Here are the most popular: artichoke, Parmigiano and foie gras, mozzarella and potato, zucchini flower, anchovies and ricotta, salmon and burrata, octopus and pumpkin.
Being a street food spot, you will also find the renowned Suppli, with mozzarella and tomato sauce, pesto and truffle, bolognese or carbonara. Add a soda, a juice or natural tea and your lunch is ready!
2. Best places to eat in Rome – How to find the right local restaurant for you when you travel
Visiting Rome and not immersing yourself in Italian cuisine is something impossible to imagine. The Mediterranean diet is as delicious as it is healthy, so give yourself plenty of opportunities to navigate between the various charming restaurants.
It is natural to want to walk around as much as possible, but the food represents as well a way to find out more about a country. Read about Rome's history, culture, tourism, and more interesting facts, but don't forget to have diverse first-hand experiences.
So don't feel guilty when you fall in love with every little restaurant that you see in the city. They are truly iconic for the Roman culture. Make yourself a list of the most popular ones, starting with the suggestions above, but add your own findings, be it those you find on Framey.io or right there on the spot. 
Italians do have an eye for beauty and they know how to whip up a great meal, so don't overlook the pleasure of a tasty pizza or pasta at a table with a beautiful view!
Photo: Unsplash.com, Framey.io.