Istanbul is a vibrant city with strong cultural influences that can be seen all around and has so many amazing places that tourists must not miss. Because of that, a few days may not be enough. But, you don't have to worry, because this article will help you enjoy every second spent here to the maximum with the most wonderful activities and stunning places during the night!
This article contains all the information that a tourist needs to know about Istanbul's nightlife to create great memories even after the sun goes down. So, if you are in this amazing city with such a significant history, delicious food, and distinguished fashion, or if you will come soon, you must know that, in addition to the activities that can be done during the day, there are many things to do at night. So, all that's left is to discover what you can do and where you need to go to start the fun.
Interesting information about nightlife in Istanbul that every tourist must know
The most amazing activities to enjoy the nightlife in Istanbul
Which monuments are open in Istanbul at night?
The best nights club in Istanbul where you can dance all night
Are tourist tours things to do in Istanbul at night?
The coolest restaurants to try for the best nightlife experience in Istanbul
1. Interesting information about nightlife in Istanbul that every tourist must know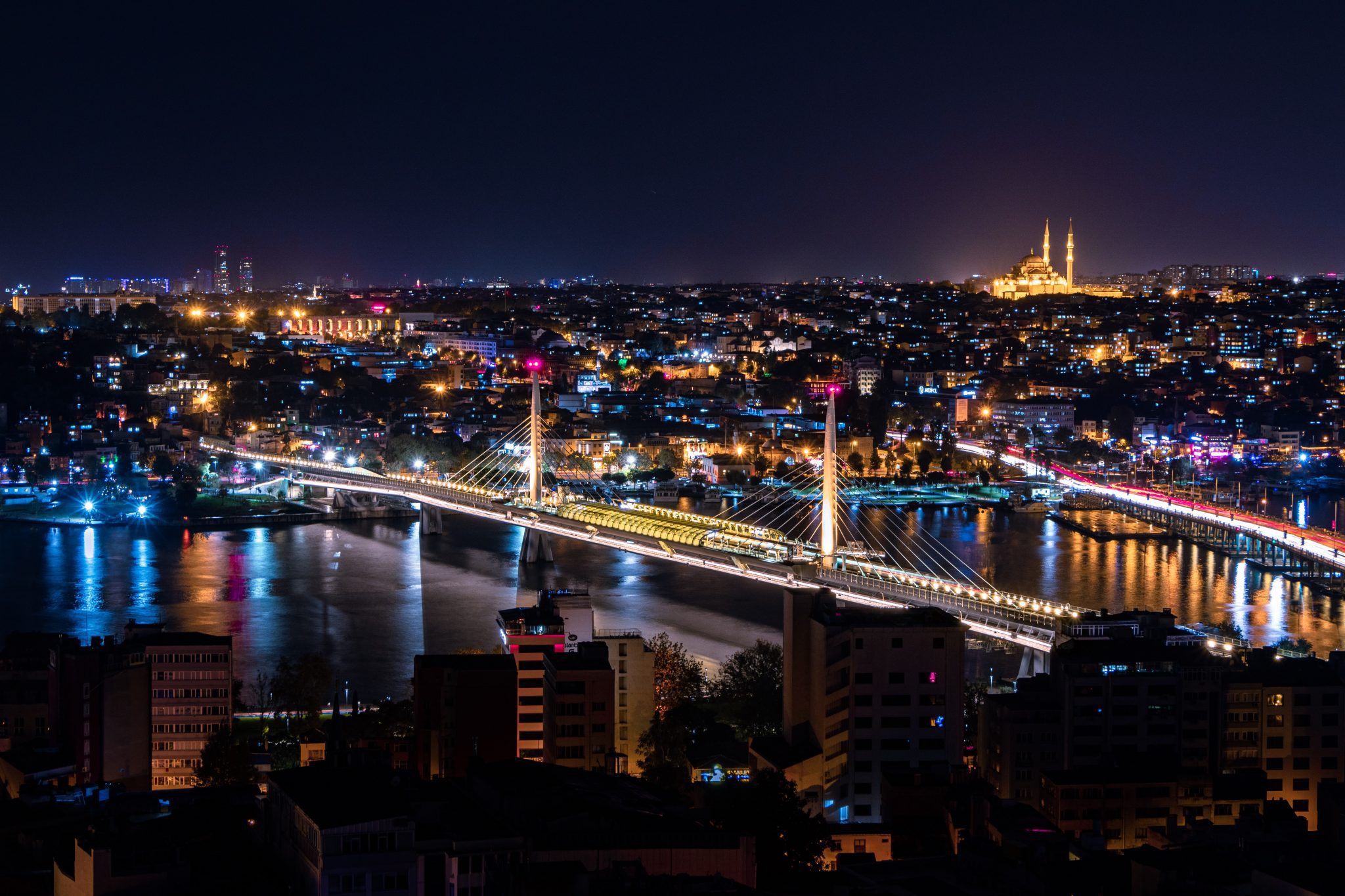 If you like to enjoy every second of your life, then Istanbul is the perfect city to feel good and have fun with the people you love. Regardless of whether you came for entertainment until morning or to relax and enjoy the views that take your breath away, in the following lines, we will be recommending some special activities and unique places that deserve your attention. These will certainly turn your vacation into an unforgettable one!
This city is very large, so the chances of getting lost in the historic streets or of not finding one specific setting are pretty high. Therefore, each location will be specifically indicated and marked in order to always reach the right place in the shortest time possible. Click on Framey.io, download the app and enjoy a pleasant experience in Istanbul.
Some of the following suggestions are well-known by tourists while others are more known by locals or by the people who visit frequently.
2. The most amazing activities to enjoy the nightlife in Istanbul
If this city is on your bucket list of travel destinations, but you are not very sure whether it is worth coming here or not, then this article will help you answer it yourself until you finish reading.
There are must-have experiences in Istanbul, Turkey that will blow your mind away and can be done both during the day and night. But, at this moment, you have to find out what you can do here at night, because every moment counts on a trip, doesn't it?
Here are some activities that you will like:
Take a Turkish bath or Hammam in Turkey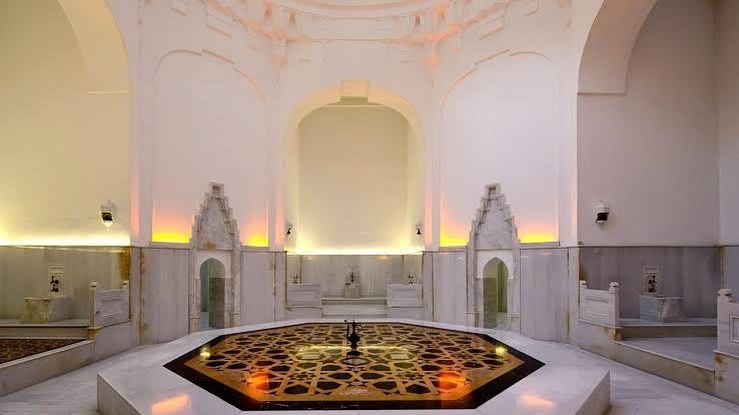 Everybody has heard of the famous Turkish baths that have been around since the 16th century, where men and women meet to socialize with relatives and friends after a busy day. Nowadays things have changed a little because they no longer stay in the same place during this process.
Some hammams are also open at night, so tourists can enjoy a relaxing time for about 45 minutes, during which they will benefit from an oil massage followed by a body wash. So, if you are tired after a long day of walking and visiting, it is worth taking a refreshing bath in one of the amazing places of this type, like Ayasofya Hurrem Sultan Hamami.
Participate in a whirling dervish show
Dancing dervishes
If you are already here in Istanbul or you are going to come soon, you can't miss an amazing cultural spectacle like this, because it will definitely impress you deeply.
To see the dancers in action, you can take part, for example, in the dinner cruise on the Bosphorus.
Admire the fountain located in front of the Blue Mosque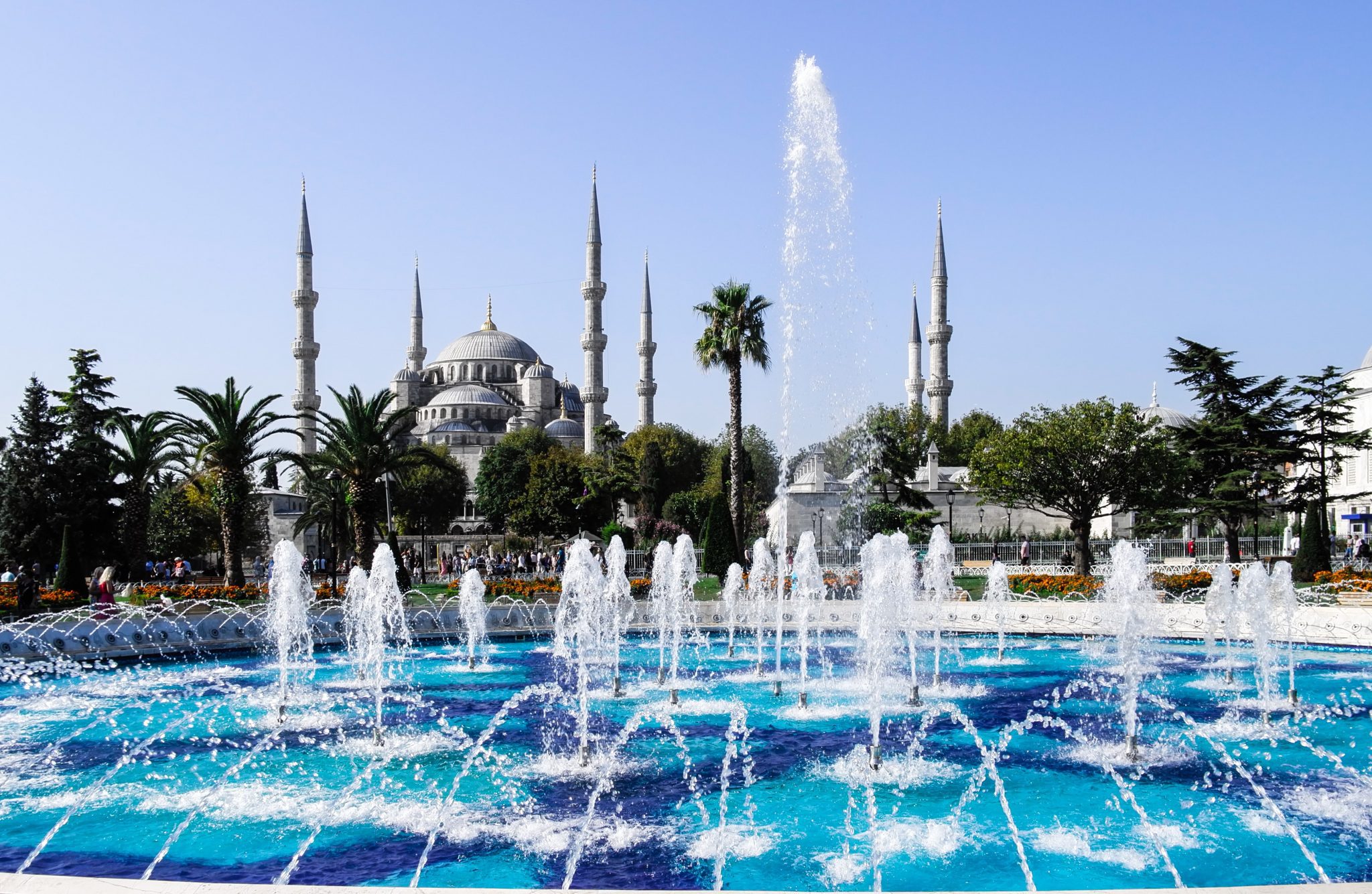 The Blue Mosque is one of the most exceptional places that a tourist can visit in Istanbul. During the day, in Sultanahmet Park, there are usually several street vendors selling traditional foods. So, if you want to eat something delicious you have to hurry and catch them in the same place.
This location is even more beautiful in the evening when the fountain lights come on and everything seems to be part of a fairytale. In addition, a few steps further are some of the most popular places in the city, namely Topkapi Palace, Hagia Sophia, and so on.
Stroll along Istiklal Avenue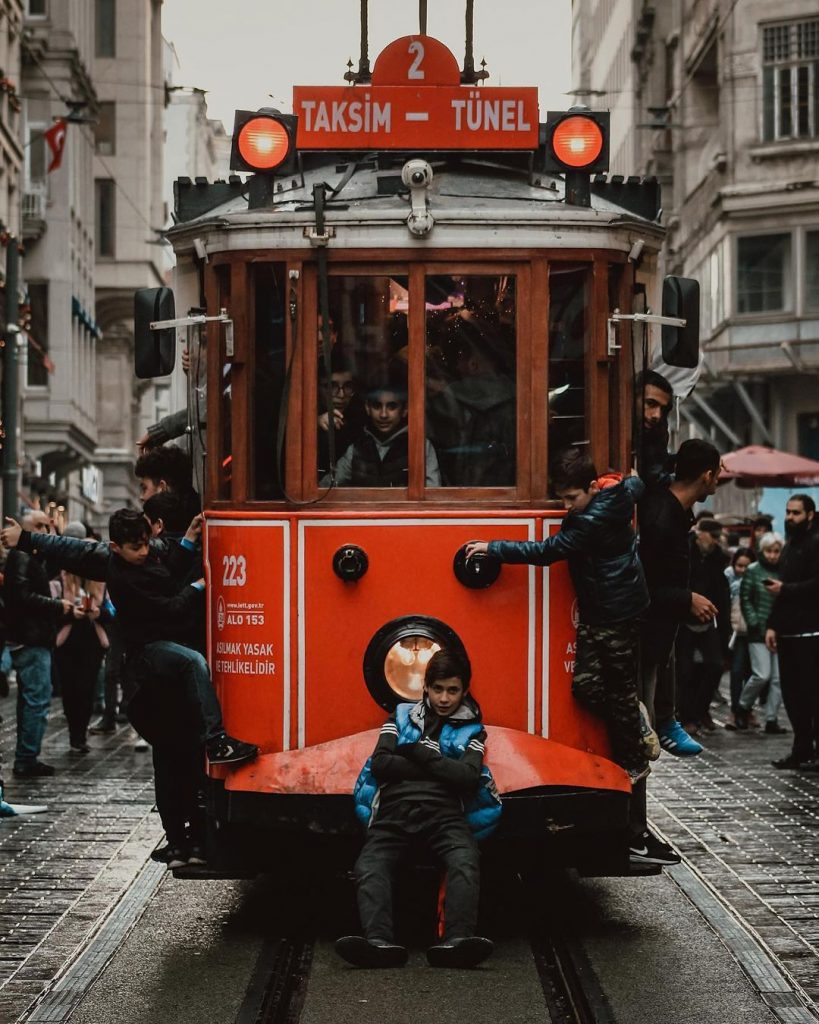 If you are searching for the best Istanbul nightlife street, you must take a stroll along Istiklal Avenue, located in the Beyoglu district. On this popular boulevard, you can do absolutely anything you want. Or, at least some of these actions. You can find shops, theaters, cinemas, restaurants, and bars.
Here you can find the best Istanbul bars where you can have a perfect time, like Crab Bar, Sensus Bar, Indigo, and Urban, but there are many other places.
At the same time, you will be able to listen to live music on the most festive street in the city and delight your ears.
Look at Bosphorus Bridge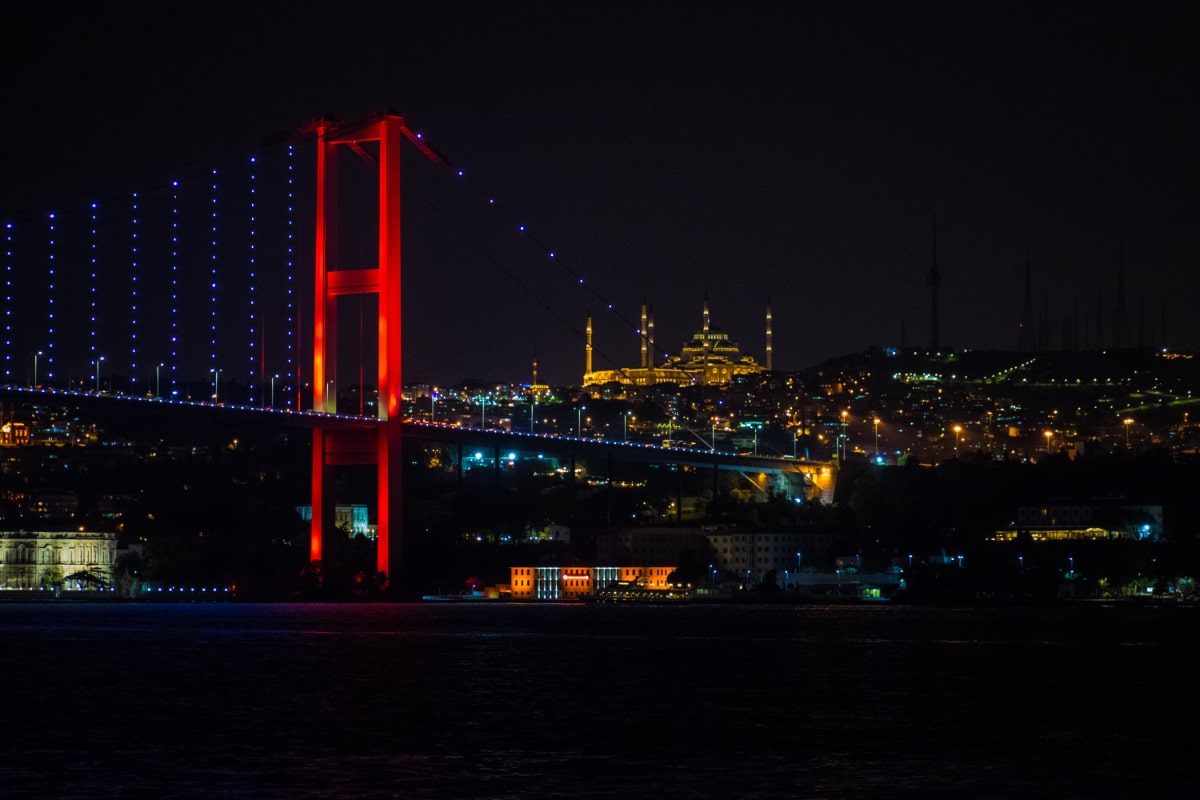 If you are seasick or you are simply not in the mood for a dinner cruise on Bosphorus, you can admire the Bridge while taking a walk around the city at night.
The view will take your breath away and you will never forget the feeling you will have in those minutes when you look at the lights and everything around you.
3. Which monuments are open in Istanbul at night?
Maybe when you land in a new city you think that the monuments can only be visited during the day, but when it comes to Istanbul this is not true at all. If you only have a few days to explore this amazing city, then you should do those activities without problems. Thus, you will be able to do almost anything you set out to do in a short time!
Are you looking for monuments to visit at night? Here are some options:
Galata Tower
If you consider yourself brave enough, you can climb the Galata Tower which is one of the symbols of the city. That monument has a height of 61 meters and is located on Bereketzade, Galata kulesi.
If you are afraid of heights, maybe now is your chance to move on, especially when you know that, from the top of the tower, you can see the Bosphorus, the sea of Marmara, the Golden Horn, and the Beyoglu district. At night, this area is one of the favorite spots for tourists and it is no wonder why.
Taksim district
A place where any person can have fun when they come to Istanbul is the Taksim district, a place full of life during the day and night. If you like music, dancing, and maybe drinking to have more energy to stay awake until morning, then this is the perfect place for you. Everything here has a unique atmosphere that you won't find anywhere else.
Sultanahmet District
This one is a must-see place in Istanbul. At night there is a light show that should not be missed. In addition, you can dine and listen to the concerts that take place from time to time.
4. The best nights club in Istanbul where you can dance all night
Craving for an Istanbul club night? Then you have to decide with your travel partners what kind of music you prefer and then choose one of the nightclubs in Istanbul that we will be recommending in the following lines. Maybe you want to try something new, like a party in an Istanbul disco club. Or maybe you would rather hear some Istanbul beats in a hip-hop club in Istanbul? So, get ready for one of the most beautiful nights of your life and discover the best nightclubs in Istanbul!
Here are some ideas of where to party in Istanbul:
Babylon Istanbul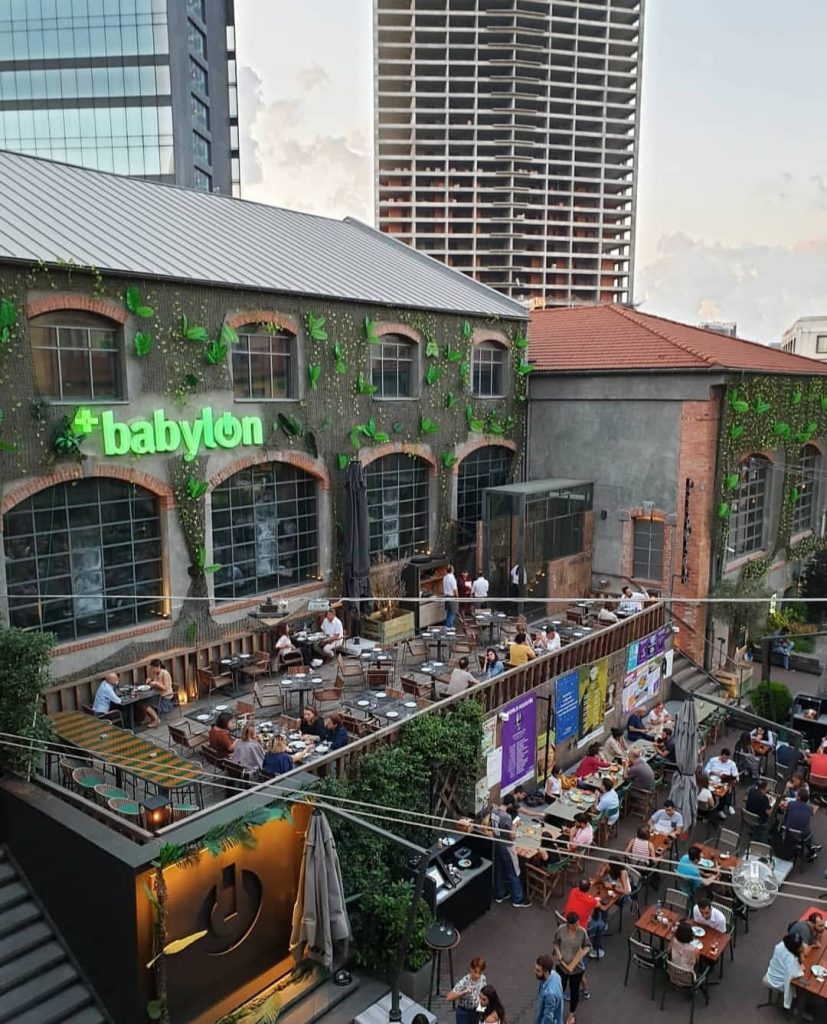 One of the best nightclubs in Istanbul is Babylon, located in the Taksim district, where you can dance to a live concert or music of a theme party with all genres like jazz, rock, electronic and so much more. Of course, you can listen to Turkish local music as well.
Peyote Nevizade
Another club night in Istanbul where you can have fun is Peyote Nevizade, located on Hosnudiye, Vural Sk 36, because there are cool parties and concerts every night. You will fall in love with that atmosphere and you won't go to your room too quickly.
XLarge Club Istanbul
Do you want to dance to good music all night? Then you must come to XLarge, located on Maslak Mahallesi Ataturk Sanayi Sitesi 1.
5. Are tourist tours things to do in Istanbul at night?
Istanbul is truly a magical place where any person can feel good if they know what they want from this trip. No matter if you came with your family to relax on vacation, with a group of friends to have fun, or with your life partner to spend a love story like in the movies, the tours at night for tourists will exceed your expectations.
All this being said, if you want to create memories with your loved ones then you must participate in the following tourist tours:
Istanbul Bosphorus dinner cruise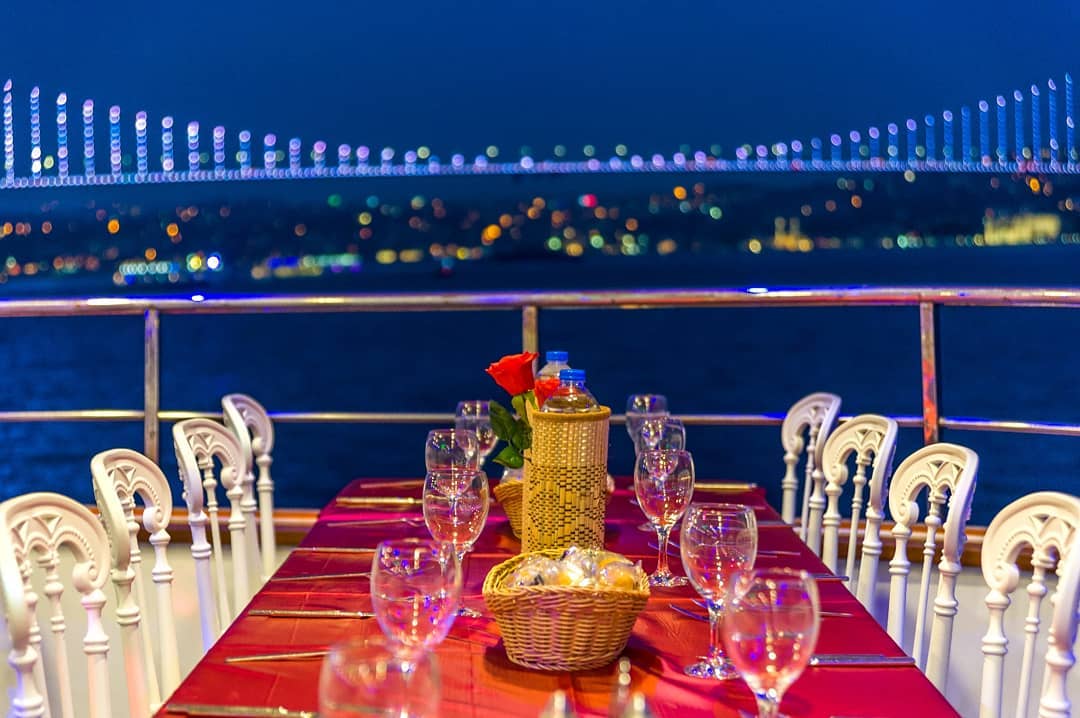 If you think that the nightlife on shore in Istanbul is delightful, then you haven't seen what it's like on a cruise yet. No tourist should neglect this option, because they can enjoy a delicious dinner while admiring a Turkish night show. Also, if you take part in the Istanbul dinner cruise on the Bosphorus, then you will be able to see all the popular tourist attractions on the Asian and European sides.
Some popular attractions are Ortakoy Mosque, Maiden's Tower, and the Ottoman palaces located among the strait Bosphorus. Let yourself be enchanted by the Turkish musical instruments, the beautiful belly dancers, the whirling dervish show, and the amazing views!
Istanbul Food Tour by Night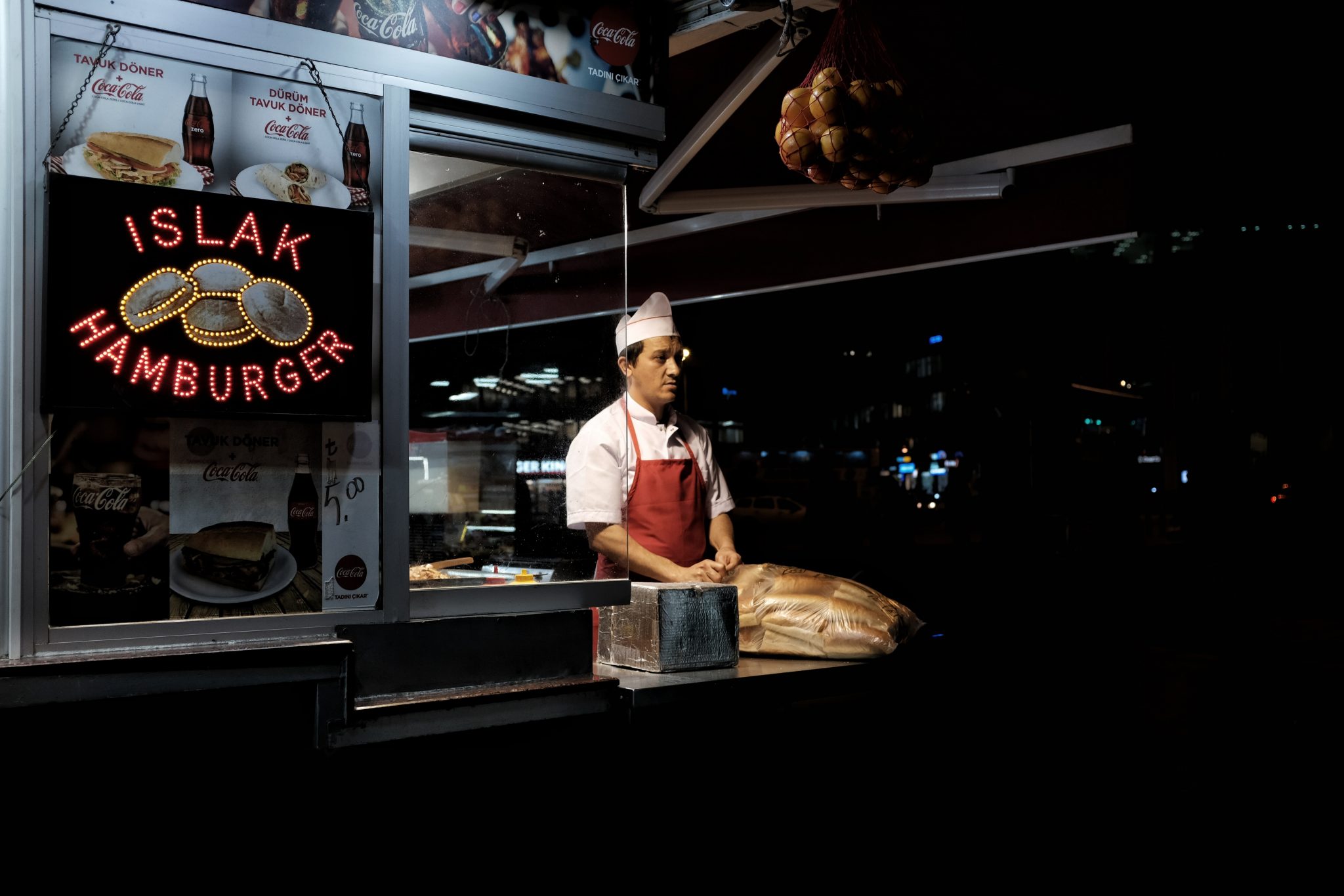 One of the main activities of tourists is to try new types of food, specific to the country they are visiting. Maybe even discover the secrets of their creation and reproduce the recipes when they get back home.
Of course, there are a lot of fabulous restaurants of all types where you can have a tasty meal, but a night tour in Istanbul like this is superior in terms of the experience and the food offered. In Istanbul, there are a lot of interesting tours from which visitors can choose the right one for them. Ideally, a perfect tour should contain visits to the most popular attractions in the city and also enjoy delicious Turkish food.
Moreover, don't forget to try Turkish tea and hookah for which they are famous all over the world!
6. The coolest restaurants to try for the best nightlife experience in Istanbul
This metropolis is not inferior to the rest of the most appreciated and well-known cities in Europe when it comes to nightlife. Just like any self-respecting city, Istanbul can be explored even after the darkness falls over the city. In addition, you can even have dinner and a drink in a unique restaurant.
Here are the best Istanbul restaurants that every tourist should go to:
Yeni Lokanta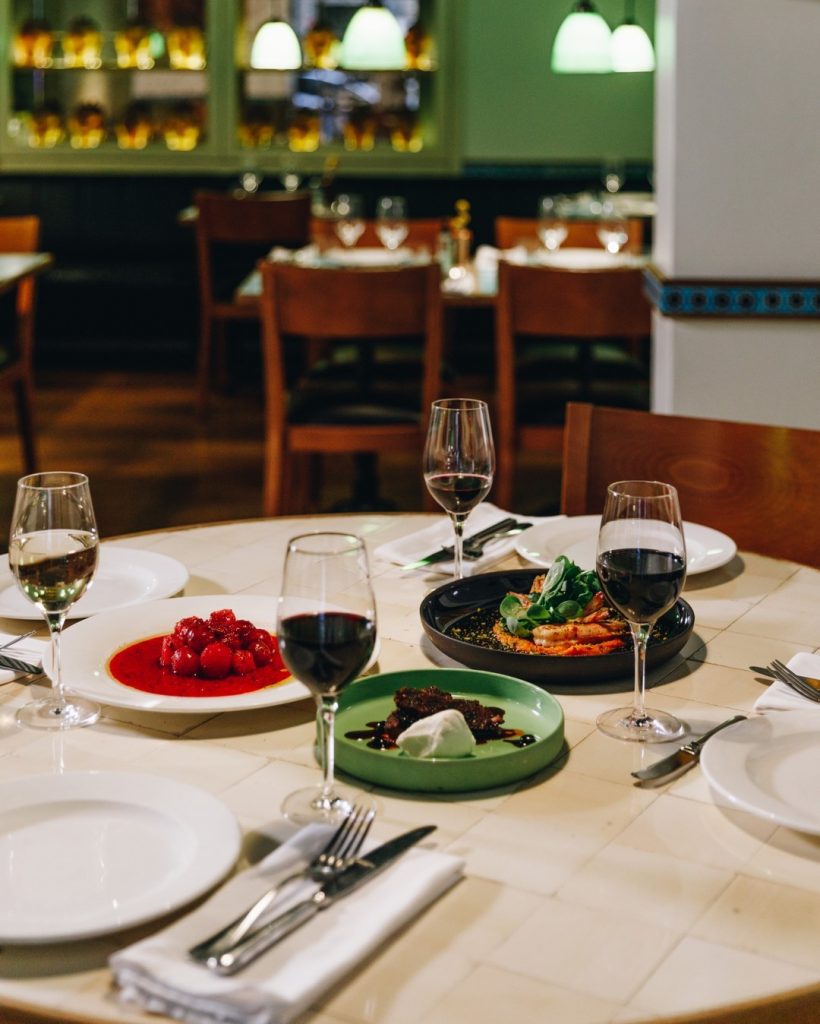 It is located on one of the side streets of Istiklal Avenue and has a lot of special dishes on the menu with delicious tastes. Unfortunately, on most days, the schedule is until 11:30 p.m., so you have to hurry if you want to eat or drink something here.
Tugra Restaurant
Tugra is the ideal place in Istanbul where a tourist can feel like a sultan for a few hours because it is located in one of the last palaces of the Ottoman Empire, located on Ciragan Caddesi 32. Besides that, while eating or talking with your dining partner you will have a special view of the Bosphorus. The menu contains delicious authentic Ottoman recipes that are worth tasting. However, it is open every day only until 11 p.m.
Spago Istanbul by Wolfgang Puck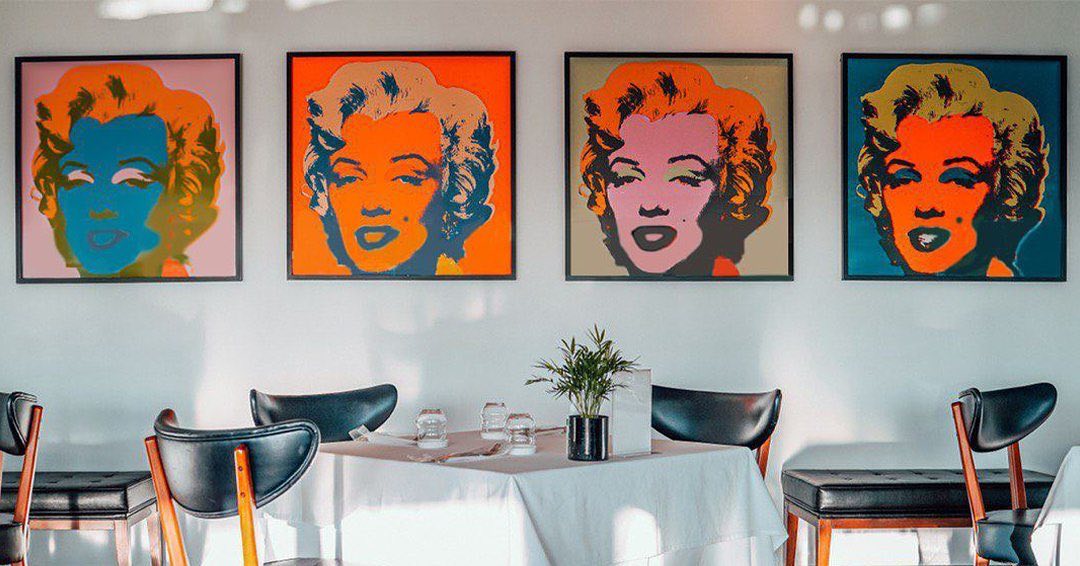 This chic restaurant, located on Harbiye, Mim Kemal Oke Cd 35, is owned by award-winning chef Wolfgang Puck and has several different menus that include cocktails, sushi, red meat, pasta and rice, seafood, and dessert. What can you want more than that? And, luckily, this restaurant is open until late, at 2 a.m.
A'jia Restaurant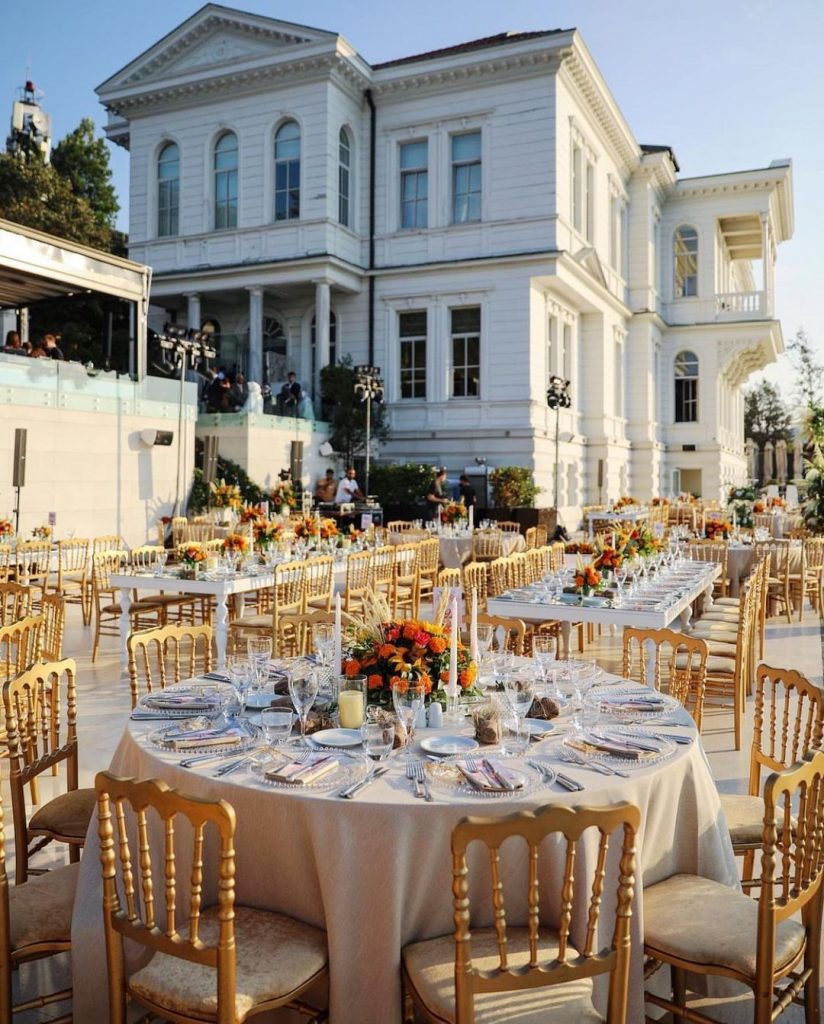 If you love Mediterranean food, then the A'Jia Restaurant, located on Halide Edip Adivar 27, is the perfect place you must come to eat in Istanbul. Or if you have never eaten this type of food before, this is the perfect place to delight your taste buds. After eating here, if you still want to do something, you can go to a party or take a relaxing walk by the sea.
In conclusion, you can do many things in Istanbul at night if you know in advance what options you have. To enjoy a special Turkish experience you need to go to the restaurants, bars, and clubs open at night, but also to do other pleasant activities. However, whatever options you choose, you won't regret it and you'll want to come back someday for sure.
Photo: Framey.io, Pexels.com