The best Romanian wines and wineries beckon you to savor their finest creations and get acquainted with the world of vinicultural excellence. Romania offers not only famous landmarks like Dracula's Castle but is a captivating journey for any adventurous traveler and a tantalizing scene for the wine enthusiast. Although Romania's place in the wine world is not yet as well-established as Moldova's best wines and top-awarded winning wines, Romanian wines have recently taken center stage. It is quickly becoming a delightful discovery for wine aficionados worldwide. From the enchanting vineyards of Transylvania to the maritime magic of Dobrogea, the wine regions of Romania offer an exquisite journey through history and flavor. 
In this article, we embark on a voyage to explore the very essence of Romania's winemaking legacy, discovering not only the finest wines but also the stories, traditions, and craftsmanship that elevate them to a realm of pure inspiration. Welcome to the world of Romanian wines, wineries, and a tradition that spans the ages.
Does Romania have good wine? – Best Romanian Wines and Wineries
Absolutely! Romania boasts a rich and diverse wine culture with a long history of winemaking dating back thousands of years. The country's vineyards benefit from a variety of climates and terrains, which contribute to the cultivation of a wide range of grape varieties. Romanian wines have garnered international recognition and awards in recent years, particularly for their indigenous grape varieties.
The Romanian wine industry has also modernized and adopted state-of-the-art winemaking techniques while preserving traditional methods. This combination of tradition and innovation has led to the production of high-quality wines, including reds, whites, roses, and sparkling varieties.
Wine Awards
Romania has made a significant mark in the world of wine, earning a total of 43 medals at the prestigious Mundus Vini International Wine Award in 2023, with an impressive 30 of those medals being gold. This accomplishment speaks to the quality and excellence of Romanian wines on the international stage.
Some of the standout wineries that contributed to Romania's success include Mera Com International (Girboiu Winery), which received a remarkable 7 gold medals, and Domaine Alexandrion Rhein 1892, securing 5 gold medals and 3 silver medals. Corcova Winery also shone with 7 gold medals.
Romania's performance in the Mundus Vini competition has put it on par with Austria in terms of the number of medals awarded. The competition featured a diverse array of wines from around the world, with Italy taking the top spot in the summer session, followed by Spain and Germany.
Romanian wines that received gold medals at the Mundus Vini 2023 Summer Tasting include notable names like Sole Chardonnay 2022 from Cramele Recas, Hyperion Exclusive Tamaioasa Romaneasca 2022 from Domeniile Alexandrion Rhein 1892, and many more.
These achievements underscore Romania's growing reputation as a producer of high-quality wines that are gaining recognition and appreciation on the global stage. So, if you're a wine enthusiast, Romania offers a delightful array of wines to explore and enjoy, making it a destination worth considering for wine tasting and discovery.
Best Romanian wines
1. Crama Apogeum – Apogeum Fetească Neagră Dealu Mare Romania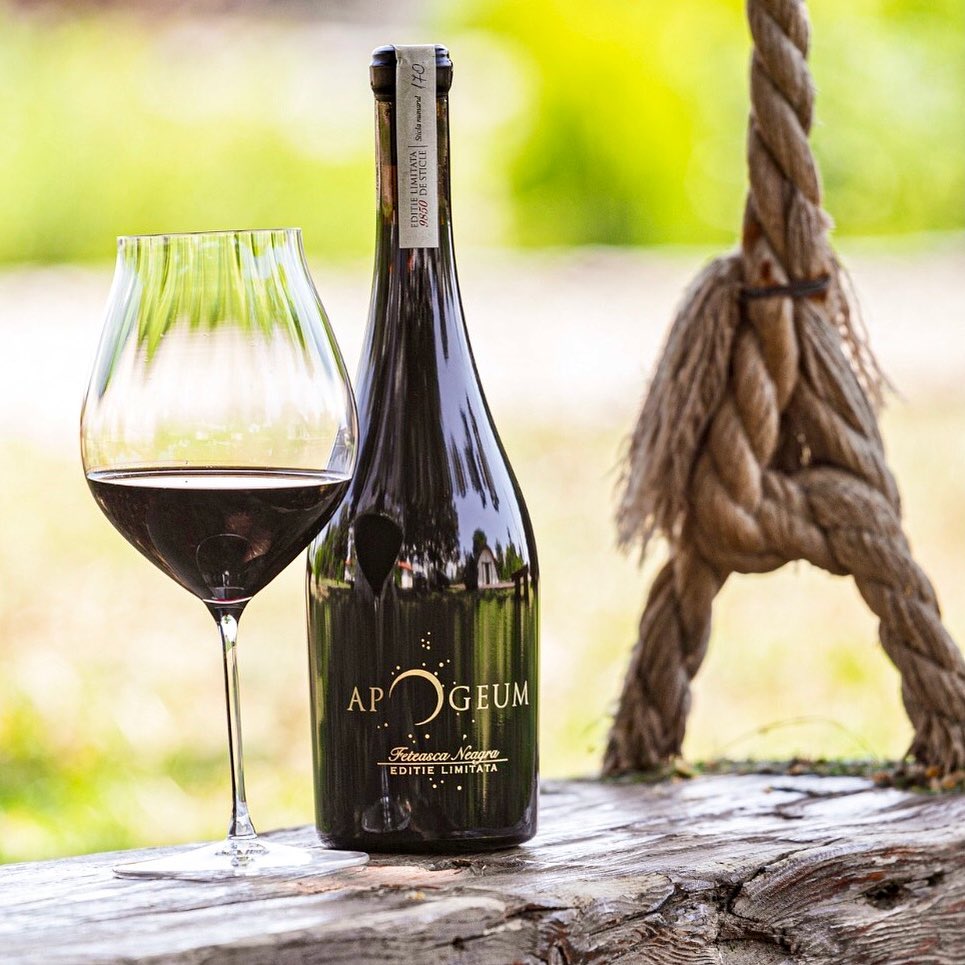 Crama Apogeum presents a unique wine, crafted through age-old methods from an ancient vineyard nestled in the heart of Dealu Mare. This red wine embodies classic flavors with a savory twist, offering a taste that reflects centuries of winemaking tradition. Discover the essence of history in every sip with Apogeum Fetească Neagră.
🍷 Red 
🍽️ Pairs well with Lamb & Meat
2. Davino Flamboyant – Best Romanian Wines and Wineries
Davino Flamboyant is a true gem among Romanian wines, earning its place in the top 10 based on aggregated critic scores. This red wine is a masterful blend, predominantly featuring 83% Cabernet Sauvignon, complemented by 12% Merlot, and a touch of 5% indigenous Feteasca Neagra.
Critic tasting notes for the 2010 vintage describe it as a wine with a fruit-forward bouquet, bursting with black cherry and damson plum aromas. On the palate, you'll savor the rich flavors of dark plum and ripe summer cherries, enhanced by a subtle hint of graphite. As you indulge, a delicate network of velvety tannins gracefully retreats, leaving a refreshing brightness on the finish.
🍷 Red
🍽️ Pairs well with Lamb and Meat
3. Aurelia Visinescu 'Anima' 3 Fete Negre
Aurelia Visinescu's 'Anima' 3 Fete Negre is a remarkable red wine hailing from the renowned Dealu Mare region in Romania. This exquisite red blend offers a savory and classic tasting experience, making it a perfect companion for lamb dishes.
Crafted with care and expertise, 'Anima' 3 Fete Negre showcases the unique character of Romanian winemaking and Aurelia Visinescu's renown. Its harmonious blend of flavors and textures makes it a standout choice for those seeking a rich and satisfying wine experience.

🍷 Red
🍽️ Pairs well with Lamb
4. Davino Monogram Feteasca Neagra – Best Romanian Wines and Wineries
Davino Monogram Feteasca Neagra is a red wine of exceptional quality, known for its savory and classic profile. This Romanian gem is the perfect accompaniment to lamb dishes, enhancing the dining experience with its rich flavors and distinctive character.
Notably, this wine has earned recognition and accolades at various prestigious wine competitions. In 2019 and 2018, the 2014 vintage of Davino Monogram Feteasca Neagra was honored with the Gold award at the Vinarium International Wine Contest, further attesting to its outstanding quality and craftsmanship. Indulge in the excellence of this wine and elevate your dining moments.
🍷 Red 
🍽️ Pairs well with Lamb & Meat
5. Corcova Reserve Cuvee Racoveanu
Corcova Reserve Cuvee Racoveanu is a remarkable red wine hailing from Mehedinti, and it holds the distinction of being the second most highly rated wine in the region, as attested by critic scores.
The 2011 vintage of this wine, in particular, boasts a dark ruby hue with a rich depth of color, offering an enticing aroma profile featuring dark berry confit, pickled cherry, ripe plum, and candied orange zest. On the palate, it delights with its juicy and silky texture, a pronounced fruit core, and well-integrated ripe tannins that grant the wine an impressive length and a mineral, persistent finish. 
Furthermore, Corcova Reserve Cuvee Racoveanu has garnered recognition and accolades, including the prestigious Vinarium International Wine Contest Gold award for both the 2016 and 2011 vintages. As one of the top-rated wines in the Mehedinti region, it stands out not only for its quality but also for its consistency in winning awards. 
🍷 Red Wine 
🍽️ Pairs well with Lamb
6. Cramele Recas 'Wildflower' Pinot Grigio – Best Romanian Wines and Wineries
Cramele Recas 'Wildflower' Pinot Grigio is a captivating white wine known for its green and flinty character, making it an ideal companion for salads and green vegetables.
The 2021 vintage of this wine has received recognition in the form of a Bronze award at the International Wine Challenge. Tasting notes for this vintage highlight its melon, pear, and spice-driven flavors, with intriguing hints of fennel and peach. This well-crafted style boasts a textured quality that adds to its overall appeal.
🍷 White Wine 
🍽️ Pairs well with Salads and Vegetables
7. Petro Vaselo 'Melgis' Feteasca Neagra
The Petro Vaselo 'Melgis' Feteasca Neagra is a red wine known for its savory and classic character. If you're seeking a red wine that complements lamb and offers a savory and classic profile, this wine is a superb choice that has been recognized and celebrated on the international stage.
In recognition of its quality, the 2018 vintage of this wine was honored with a Silver Medal at the prestigious TEXSOM International Wine Awards. This award is a testament to the excellence and craftsmanship that goes into producing Petro Vaselo 'Melgis' Feteasca Neagra.
🍷 Red Wine 
🍽️ Pairs well with meat
8. Liliac Private Selection Pinot Noir – Best Romanian Wines and Wineries
The Liliac Private Selection Pinot Noir is a red wine known for its light and aromatic character. Crafted primarily from the delicate Pinot Noir grape variety, this wine pairs beautifully with chicken and turkey dishes.
While it may not be as widely available as some other wines, Liliac Private Selection Pinot Noir has vintages dating from 2014 to 2017. Despite being less known among wines from Romania, it remains a charming choice for those seeking a light and perfumed red wine that complements poultry dishes.
Produced by Liliac, a winery based in Transylvania, this wine contributes to the revival of a centuries-old winemaking tradition in the region.
🍷 Red Wine 
🍽️ Pairs well with Poultry
9. Domeniul Coroanei Segarcea Minima Moralia 'Honesty' Sinceritate White
The 'Sinceritate' White wine, known as 'Honesty' in Romanian, is a delightful white wine with tropical and balanced characteristics. It offers a unique flavor profile that embodies its name.
The 2011 vintage of this wine was also recognized with a Silver award from the Vinalies Internationales, further showcasing its excellence and consistent appeal.
With its tropical and balanced character, 'Honesty' Sinceritate White is a wine that embodies both quality and elegance, making it a delightful choice for wine enthusiasts.
🍷 White 
🍽️ Pairs well with Chicken 
10. Budureasca 'Origini' Sauvignon Blanc – Best Romanian Wines and Wineries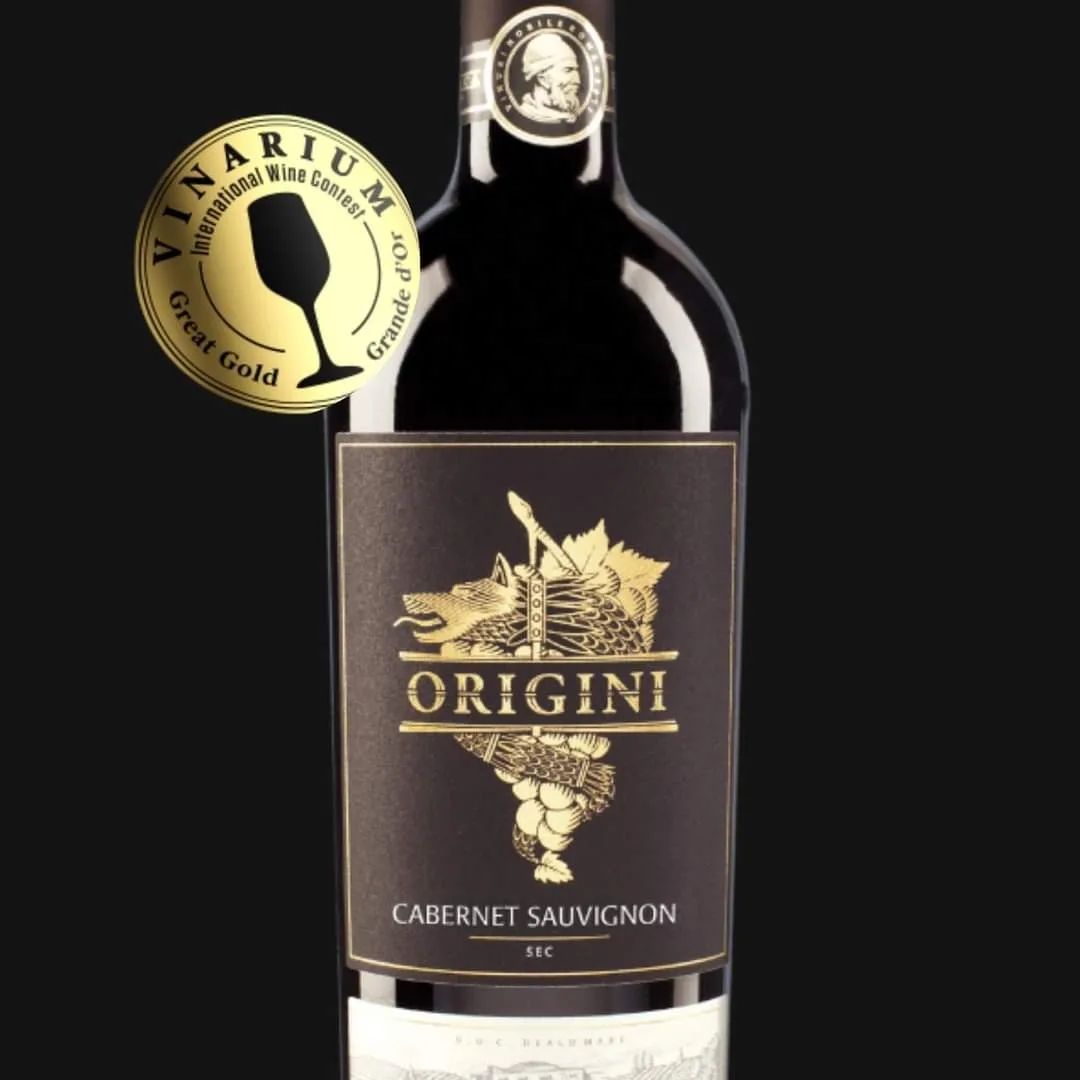 The Budureasca 'Origini' Sauvignon Blanc is a white wine known for its green and flinty characteristics. It presents aromas of lemongrass and freshly cut grass, setting the stage for a streamlined, lemon-driven palate. While it may be too acidic to enjoy on its own, it shines when paired with vegetable dishes.
This wine has earned a well-deserved reputation for its quality, boasting an array of awards. In particular, the 2021 vintage received the prestigious Gold award from both the Asia Wine Trophy and the Berlin Wine Trophy. These accolades underscore the wine's excellence and its ability to impress even the most discerning palates.
🍷 White 
🍽️ Pairs well with Vegetables 
Best wineries and vineyards in Romania
1. Davino Wineries
Davino Vineyards, nestled in a captivating region, perfectly balances nature's gifts and human craftsmanship. The west boasts clay-enriched soil, ideal for nurturing robust red wine varieties, while the east showcases limestone formations, perfect for delicate whites. 
Their vineyards benefit from a temperate continental climate, with warm summers and brisk winters, ensuring grapes ripen to perfection. Davino marries tradition with cutting-edge technology, focusing on meticulous care during springtime to nurture optimal vine conditions. Organic methods are embraced to control fungal diseases, preserving the vineyard's purity. Additionally, they maintain a dry environment to minimize rot risk. At Davino, winemaking isn't just a process; it's a harmonious partnership with nature, resulting in wines that embody their terroir and dedication to the land.
2. Rhein Wine Cellar – Best Romanian Wines and Wineries
Nestled amidst the majestic Carpathian Mountains, the Rhein Wine Cellar in Azuga, Romania, is a historic gem. Dating back to 1892, it once served as the official wine supplier to the Romanian Royal Family between the World Wars. This cellar, originally established by German investor Rhein during the construction of Peles Castle, remains faithful to the traditional Champenoise method for crafting sparkling wines. Notably, it's one of Romania's oldest wineries employing this technique. Beyond its rich history, the Azuga Rhein Wine Cellar offers warm hospitality and even welcomes guests to extend their visit by booking a stay in its inviting estate, located just 45 minutes from the iconic Bran Castle.
3. Basilescu 
The Basilescu winery's journey spans over a century, initiated by Aristide Basilescu, who transformed an old beer distillery into a successful sparkling wine venture with the support of renowned French Champagne maker St. Marceaux & Co Reims. In 1949, this success was abruptly halted when the Romanian state seized their assets.
Reclaiming their vineyards in 2003, the Basilescu legacy was rekindled, realizing the dream of crafting exceptional wines, primarily from Romanian grape varieties. Located in Dealu Mare and Pietroasa, their vineyards are celebrated for producing refined wines, especially the indigenous Fetească Neagră grape. Basilescu Winery meticulously maintains quality standards at every step, creating wines that encapsulate a touch of enchantment in each bottle.
Today, their vineyards, manor house, and modern winery blend old traditions with contemporary winemaking, consistently delivering impressive and elegant Romanian fine wines, a testament to where age-old traditions meet the modern spirit.
4. Domaine Takacs Winery – Best Romanian Wines and Wineries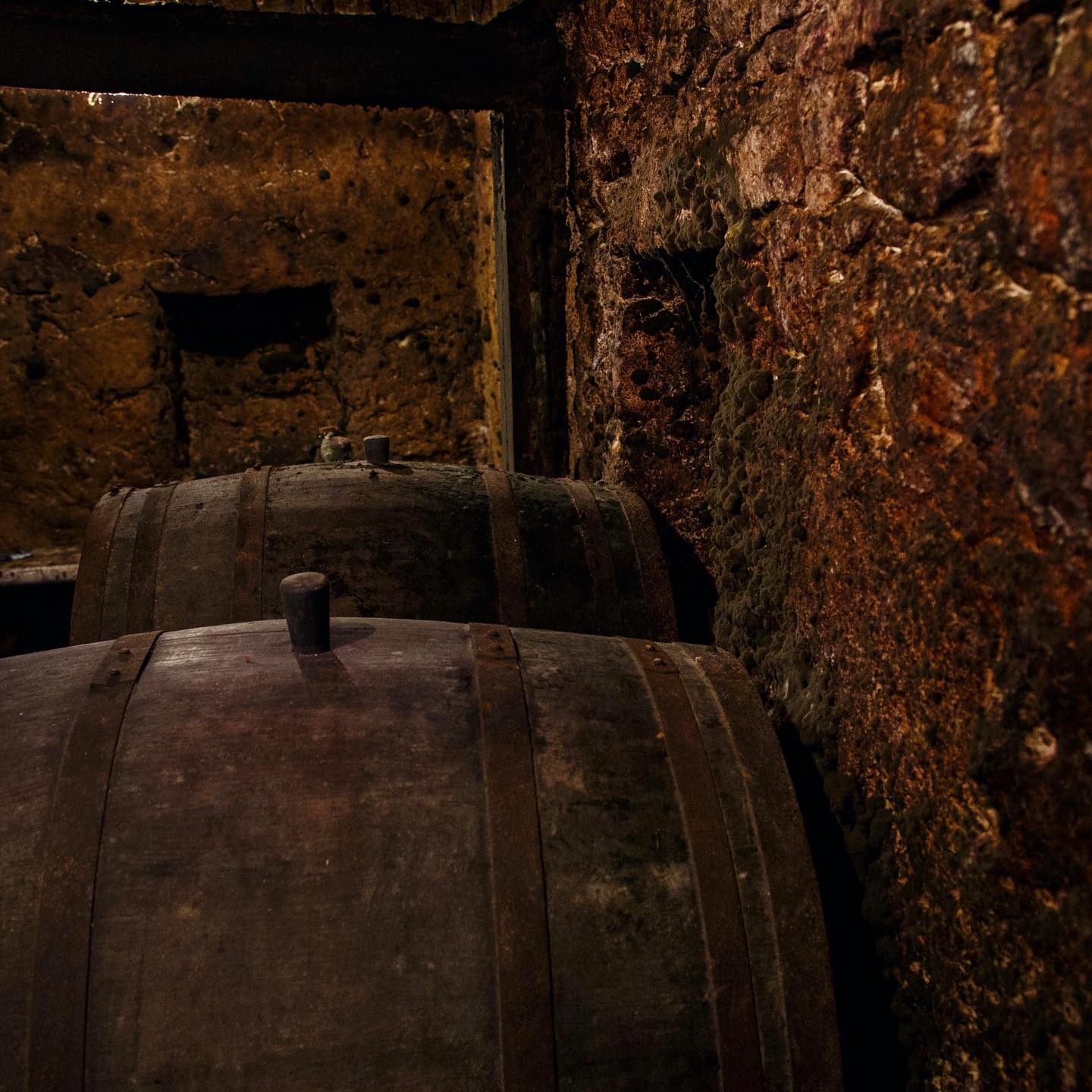 Nestled in the heart of Transylvania, just an hour away from Cluj Napoca, lies one of Romania's premier wine regions, a haven of beautiful wineries and cellars. This journey also unveils the rural and inland treasures of Transylvania.
Takacs is a family affair, a vineyard and winery owned and operated by a passionate family. It boasts one of the youngest and most dynamic teams in the Nagyenyed wine region, which has swiftly risen to prominence over the last decade. The Nagyenyed wine region, nestled in the enchanting landscapes of Inner Transylvania, provides the ideal terroir for its wines, thanks to its vineyards with exceptional production qualities and the unique terrain of rolling hills and valleys. Here, wine transcends into an art form.
5. Domeniile Sahateni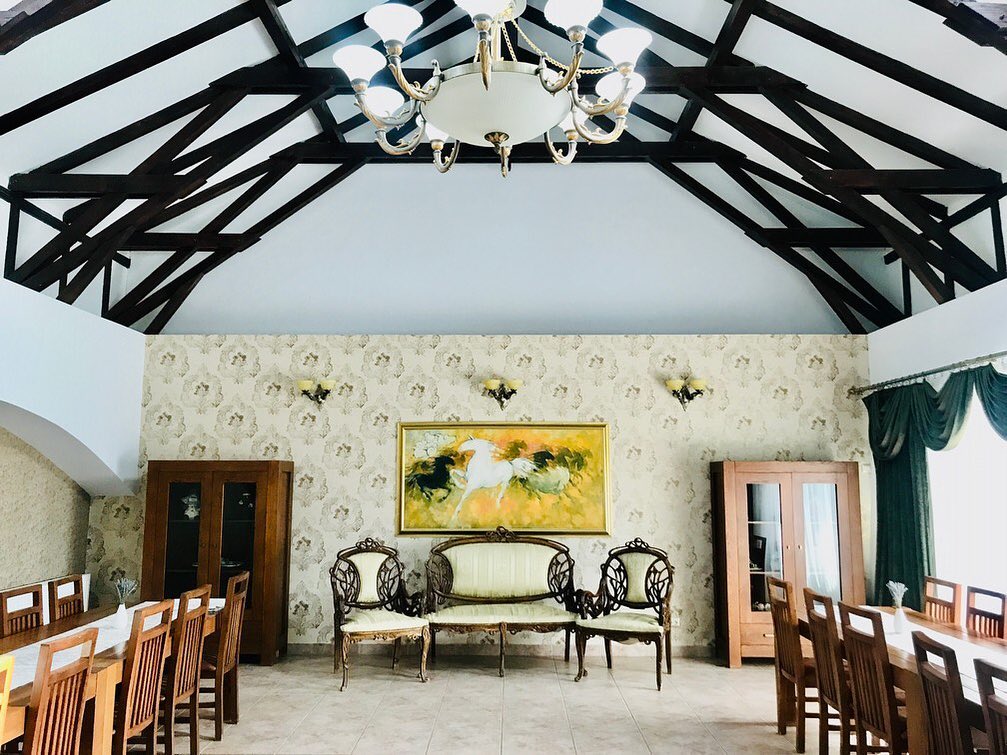 In 2003, Aurelia Visinescu, an accomplished oenologist, along with her partner, Steve Cacenco, turned her winemaking passion into a reality with the establishment of Domeniile Sahateni Winery. This expansive estate, spanning 82 hectares, now produces up to a million bottles of wine annually.
Nestled in the picturesque hills of Dealu Mare, the vineyards enjoy the perfect blend of sunshine and rainfall. The clay-rich, mineral-laden soil and an optimal climate create an ideal environment for vine cultivation. The dedicated team at Domeniile Sahateni works tirelessly to protect and nurture the vines, resulting in grapes of exceptional quality. These unique terroir conditions infuse the wines with intense fruity flavors and captivating aromas. In 2008, significant vineyard replanting introduced new varieties and techniques. Varieties such as Feteasca Neagra, Feteasca Alba, Chardonnay, and Cabernet Sauvignon flourish here, with only the finest grapes selected for crafting their exquisite red, white, rosé, and dessert wines.
With cutting-edge technology and top-of-the-line equipment, their cellar boasts over 400 barriques, providing the perfect aging conditions for their wines. Domeniile Sahateni Winery's wines have gained global recognition and a dedicated following in countries including China, Japan, Poland, the Czech Republic, the UK, the USA, and Germany.
6. Cotnari Winery – Best Romanian Wines and Wineries
Cotnari, a prominent wine-producing community in Romania, is renowned for its Grasă de Cotnari, a wine variety with a rich history dating back to the rule of Stephen the Great (1457 – 1504).
Grasă de Cotnari is a botrytized white wine known for its high residual sugar content, which can reach up to 300g/liter. Despite its sweetness, this wine maintains an elegant acidic structure, typically containing between 11.5% and 14% alcohol by volume. As it matures, Grasă de Cotnari's color transforms from a pale yellow to a deeper shade with hints of orange. A well-crafted Grasă de Cotnari boasts a distinct aroma featuring notes of apricots, walnuts, and almonds, making it a delightful choice when served at a temperature of approximately 10-12 degrees Celsius.
In addition to Grasă de Cotnari, the winery also produces other exquisite wines such as Tămâioasă Românească, Fetească Albă, and Francușă, all crafted from locally grown grape varieties.
7. Murfatlar

The Murfatlar Vineyard, spanning approximately 2,600 hectares, boasts a history dating back to 1907 when grape varieties like Chardonnay, Pinot Gris, Pinot Noir, and the indigenous Muscat Ottonel were first experimentally cultivated near the Black Sea. These initial trials proved highly successful, spurring the growth of vineyard culture in the region.
In 1943, the Experimental Vinicultural Murfatlar Resort was established, marking a significant milestone in the vineyard's evolution. This resort further expanded its grape varietal offerings, including notable choices like Sauvignon Blanc, Muscat Ottonel, Cabernet Sauvignon, and Merlot. The Murfatlar Vineyard's dedication to grape cultivation has solidified its reputation as a premier winemaking destination in the region.
8. Recas Winery – Best Romanian Wines and Wineries
The Recas vineyards, sprawling across roughly 1,100 hectares, are a pivotal presence in the Banat region. These vineyards are renowned for their dedication to crafting a diverse range of high-quality white, red, and rosé wines. Their commitment to excellence has earned them numerous accolades in the form of medals and diplomas at both national and international wine competitions. This recognition underscores their status as a prominent player in the global wine arena, with their products being distributed in over 25 countries.
9. Jidvei Winery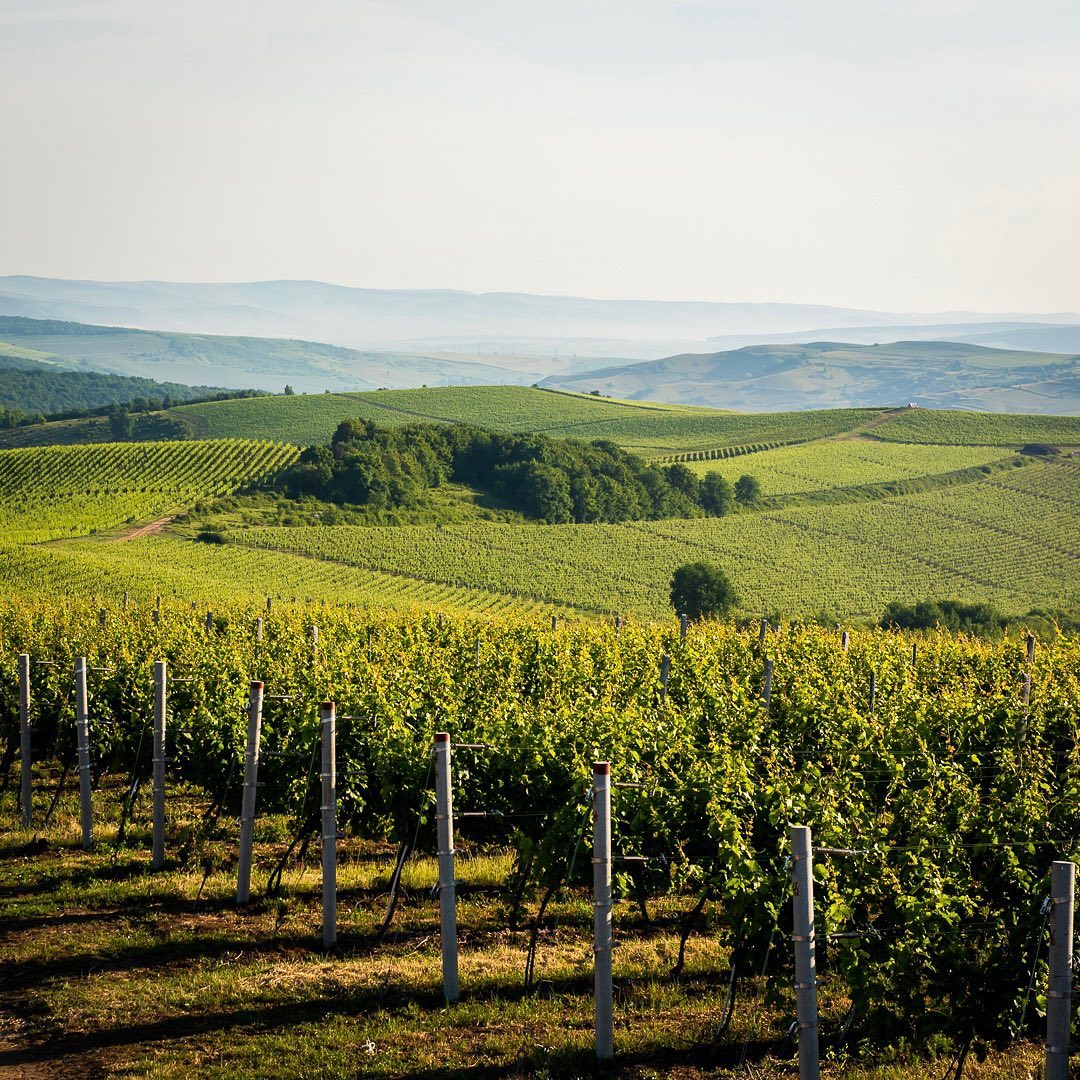 Grapevine cultivation in the Târnavelor region has a historical presence dating back to the accounts of Herodotus. In the year 1200, official documents recognized the area as "Weinland," signifying its legacy as the "land of wine." Jidvei Winery proudly maintains a diverse portfolio of more than 30 wines, with a notable reputation for its Dry and Off-Dry white wines.
Jidvei's commitment to winemaking excellence encompasses both traditional and internationally acclaimed grape varieties. They cultivate traditional grapes like Fetească Albă and Fetească Regală, alongside renowned international varieties such as Italian Riesling, Muscat Ottonel, Sauvignon Blanc, and Chardonnay.
Notably, Jidvei has also gained recognition as a distinguished producer of sparkling wines and brandies, further solidifying its standing in the world of fine beverages.
10. Liliac Winery – Best Romanian Wines and Wineries
Amidst the captivating region of Transylvania, renowned for its intriguing tales of vampires and ghosts, lies a hidden gem for wine enthusiasts. The Liliac Winery, nestled in Mures County, has breathed new life into the Lechinta wine region. Across approximately 52 hectares of meticulously tended vineyards, grapes are transformed with care into an exquisite array of white, rosé, and red wines.
A visit to the Liliac Winery promises a delightful journey into their world, where guests can savor tastings of the diverse wines crafted on-site, indulge in culinary delights, and embark on informative vineyard tours. It's a splendid addition to any Transylvanian adventure, offering a taste of the region's noteworthiness beyond its mystical legends.
Discover the Best Romanian Wine and Top Wineries
As you explore the captivating world of Romanian wines and wineries, you'll discover a tapestry of flavors, stories, and traditions woven into every bottle. From the sun-kissed vineyards of Transylvania to the historic cellars of Azuga, each sip offers a glimpse into Romania's rich viticultural heritage. Whether you're a wine connoisseur or an adventurous traveler, this journey through Romanian winemaking is an invitation to savor life's most exquisite moments.
If this has ignited your wanderlust and you're eager to embark on more inspiring adventures, then the Framey app is the solution. Download your passport to a world of travel inspiration, ideas, and experiences that make any journey truly memorable. 
And, cheers to the joy of exploration and the discovery of new horizons!
Read more:
Best Wines in Moldova & Top Award-Winning Choices