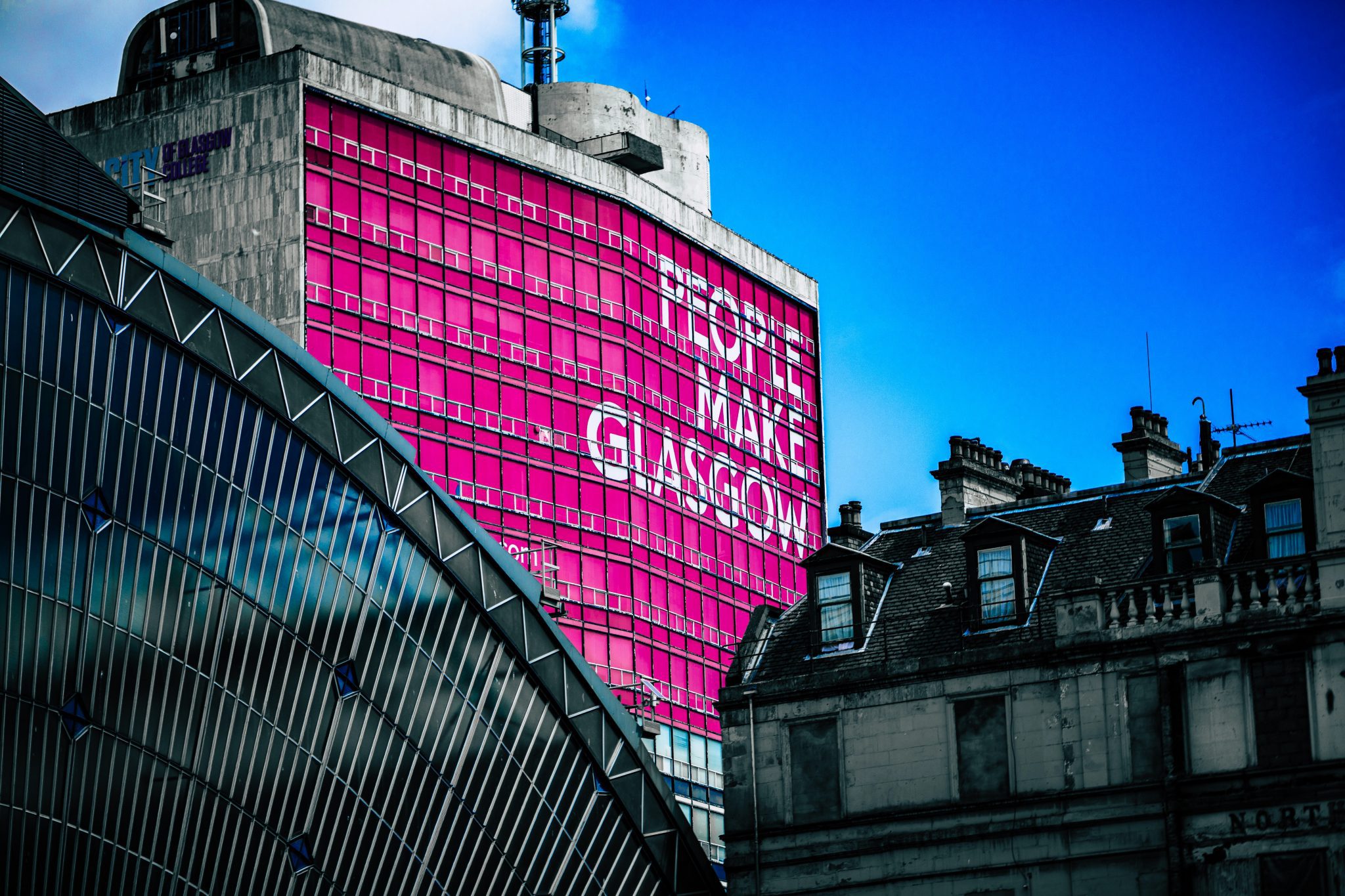 How would you begin to describe Scotland? How about rugged castles nestled on the rocks, lochs, idle beaches, everchanging hills, rich cultural life, lively cities, and whiskey? But, these are just some of the highlights a visit to Scotland brings along.
Truth is, there has been some debate as to which is the best city in Scotland, or at least which should be chosen first as a travel destination: Edinburgh or Glasgow? It might be that Edinburgh is a bit better known, but that just gives the runner-up, Glasgow, a chance to present what it has best to show for and surprise you.
Admire impressive Victorian architecture while also enjoying one of the most successful city transformations: from an industrial site into one of the most cultural hubs in the UK. Expect some fine dining at Michelin-rated restaurants, friendly people, and a most vivid music scene as Glasgow is considered to be the musical capital of Scotland. So, prepare to have a lot of fun while exploring the venues, the scenery, the architecture, and the entertainment the 30 Best things to see in Glasgow, Scotland, have to offer.
1. Pollok House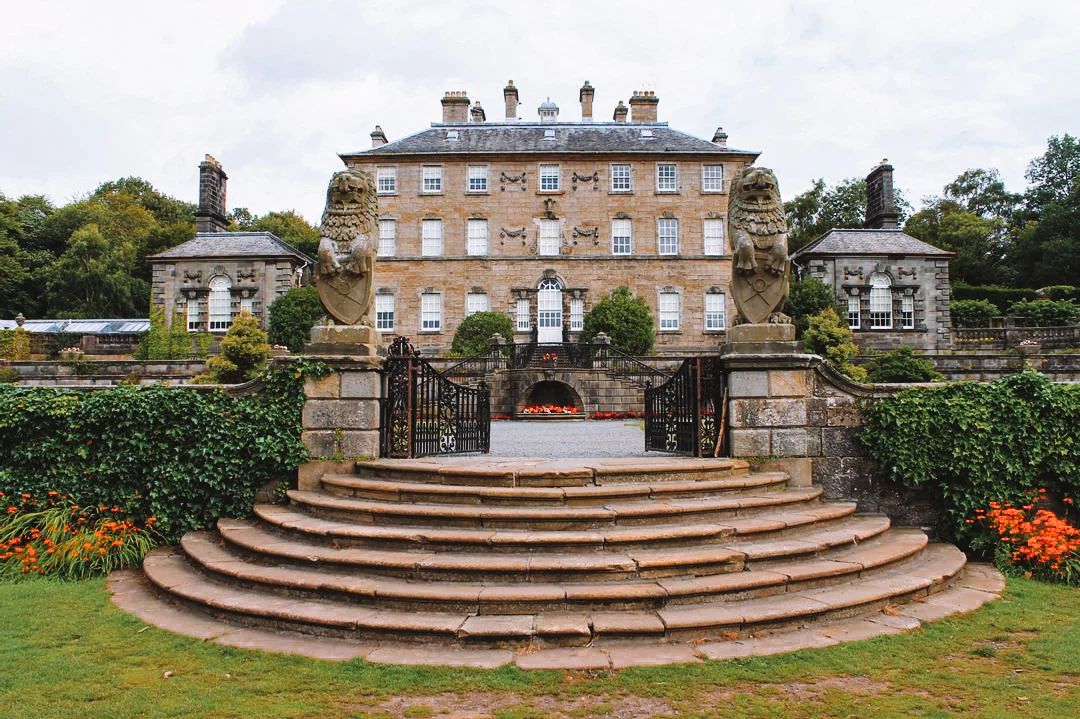 Living up to its reputation as a "Dear Green Place", expect Glasgow to surprise you with a multitude of green spaces such as the Pollok House Pollok Estate and Country Park. Perhaps not all of them are as grand and impressive as Pollok Estate and Country Park, as it is considered to be one the best Parks in Europe. And a visit to the Pollok House, the exquisite 18th-century mansion located in the Country Park gives you the chance to admire the impressive collection of Spanish art, furniture, and the famous library. Take your time and wander the vast estate, the elegant House and step into a world worthy of a movie set or a Jane Austen novel.
2. St. Andrews in the Square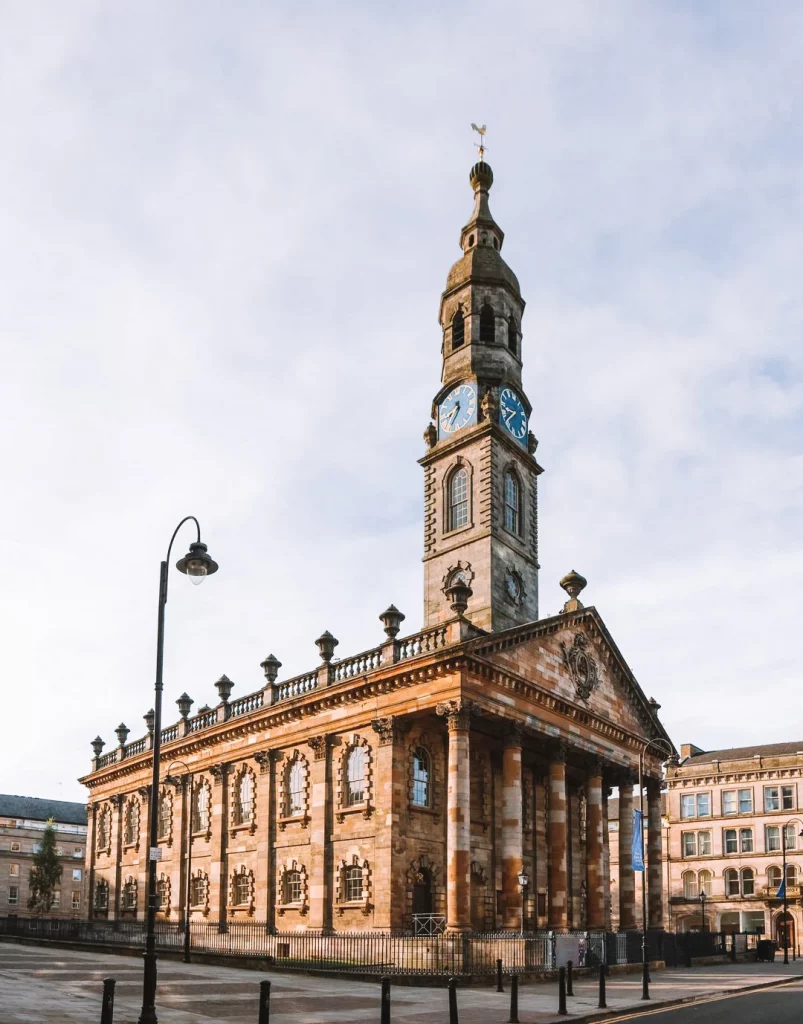 For sure that you will recognize St. Andrews in the Square is a particular and beautiful shape. The 18th-century church has been a true landmark in Glasgow ever since. Located centrally in Glasgow and surrounded by beautiful buildings, it is still the church that is the central piece of attraction with its imposing exterior looks. Today, the location is Glasgow's Center for Scottish Culture and one of the most exquisite venues for all types of special events.
3. Tolbooth Steeple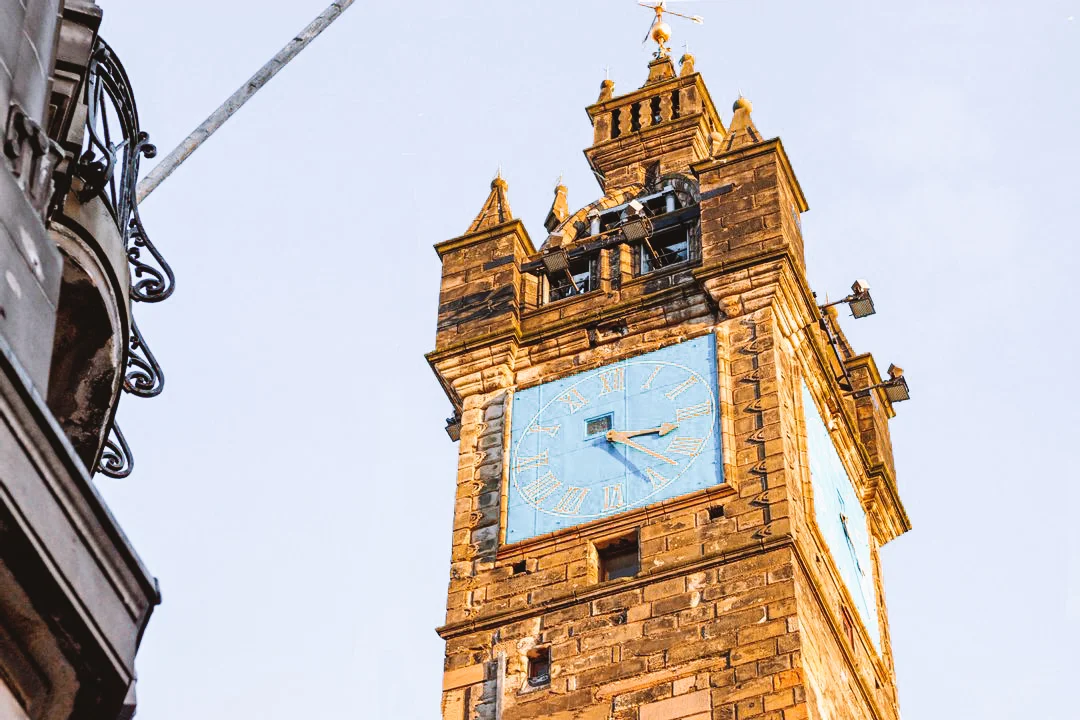 Do you like quirky or iconic historic-looking monuments?
Here is one for you, the Tolbooth Steeple, one of Glasgow's most memorable buildings. The tall tower clock stands proudly at the foot of High Street as a reminder of the old Tolbooth buildings, which included a lot more administrative buildings: the Jail, and Courthouse. But today it is the last piece still standing, a fascinating part of history worth having a look at.
4. Holmwood House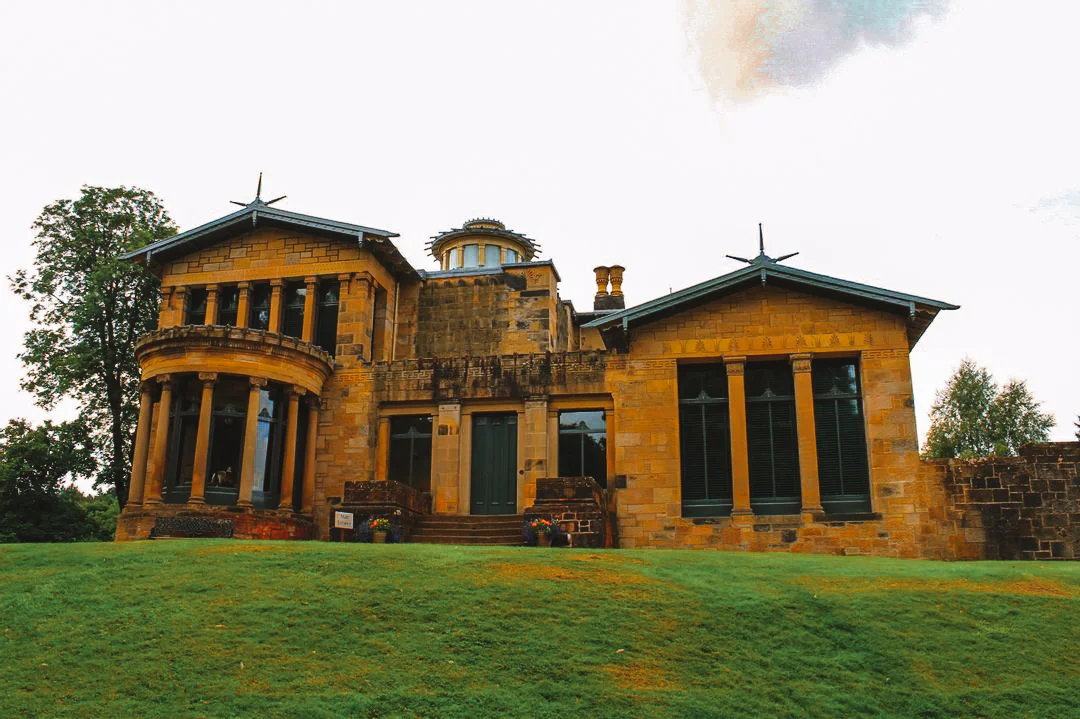 If you want to see up close one of the loveliest family houses in Glasgow, then you need to check Alexander Greek Thomson's architectural masterpiece, the Holmwood House. There is something very appealing about the symmetry of the design, combined with the heavy decorations that bring about a feeling of a Greek temple. The House is now part of the National Trust for Scotland, being the conservational treasure that it is, so expect something new to see when visiting.
5. Clyde Arc Bridge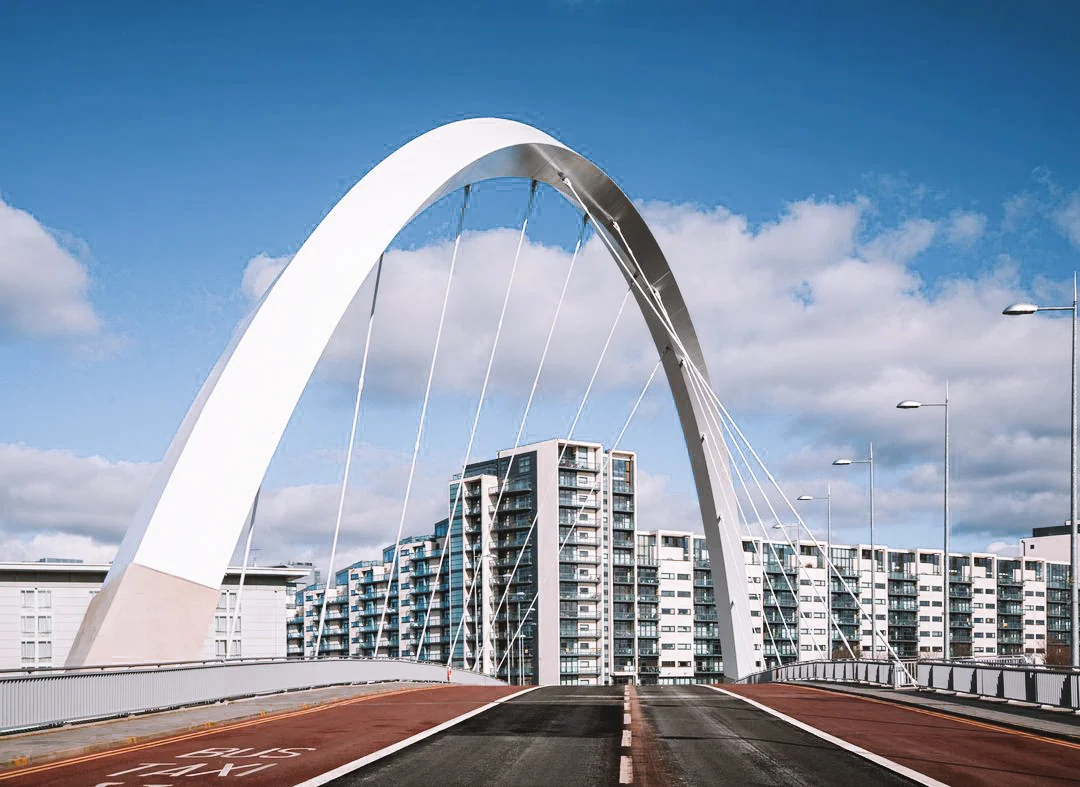 Another type of iconic architecture can be seen spanning across the river Clyde. Featuring an innovative and atypical look, the bridge features a big curve that spans the river across at an angle. It looks quite out of the ordinary especially seen in the colorful lights of the night. And when you factor in that was one of the first projects designed to reinvigorate Glasgow you understand why the modern special shape is a perfect match to the new Glasgow.
6. Trades Hall of Glasgow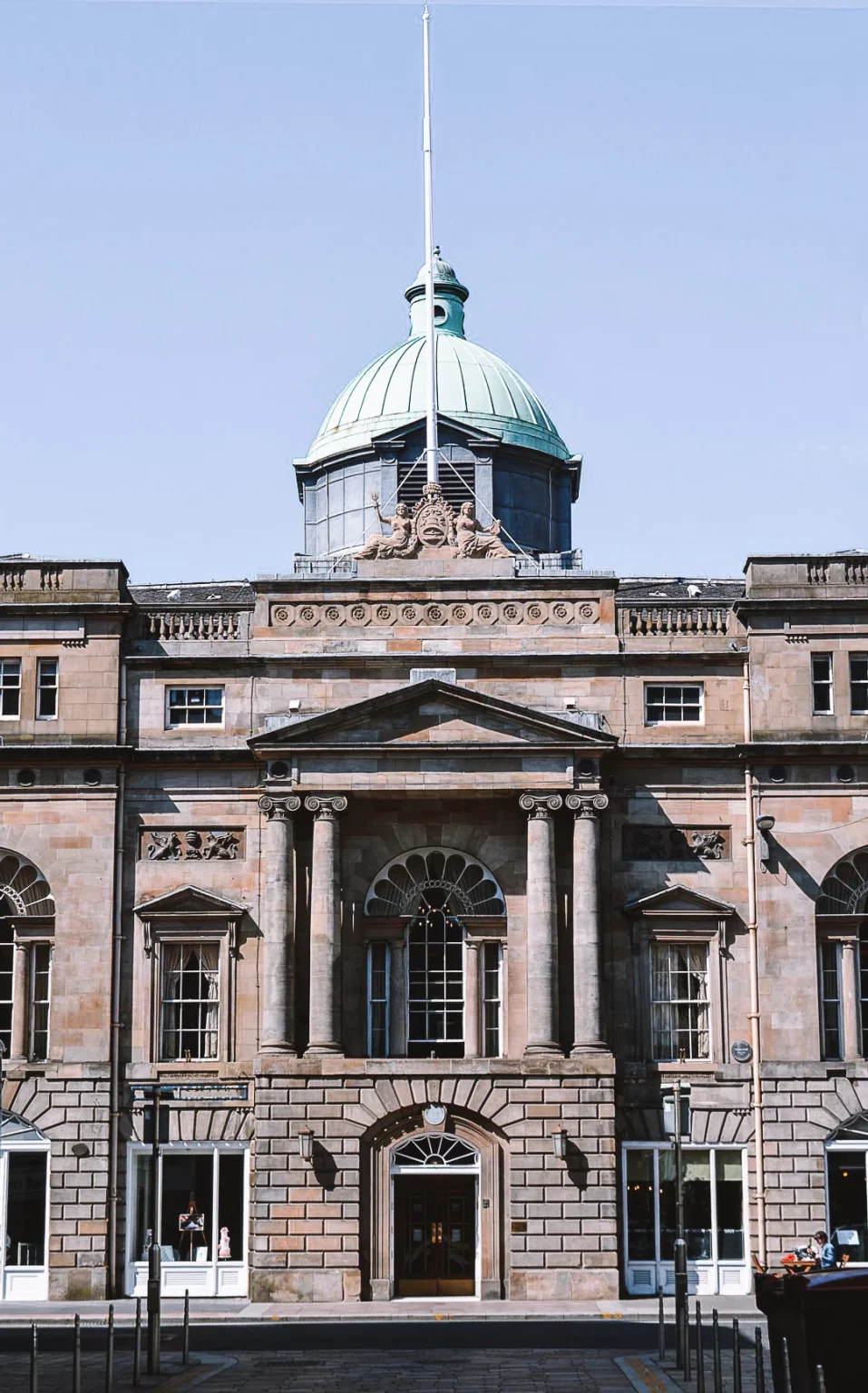 You can sneak a peak into the industrial and mercantile past of Glasgow with a visit to the Trades Hall of Glasgow. As the name says it all, this has been the central life of Trade in Glasgow for a good couple of hundred years and still serves that function. But what else is this incredible venue used for? Any type of event can take place in this stunning yet historic venue.
7. Glasgow Central Mosque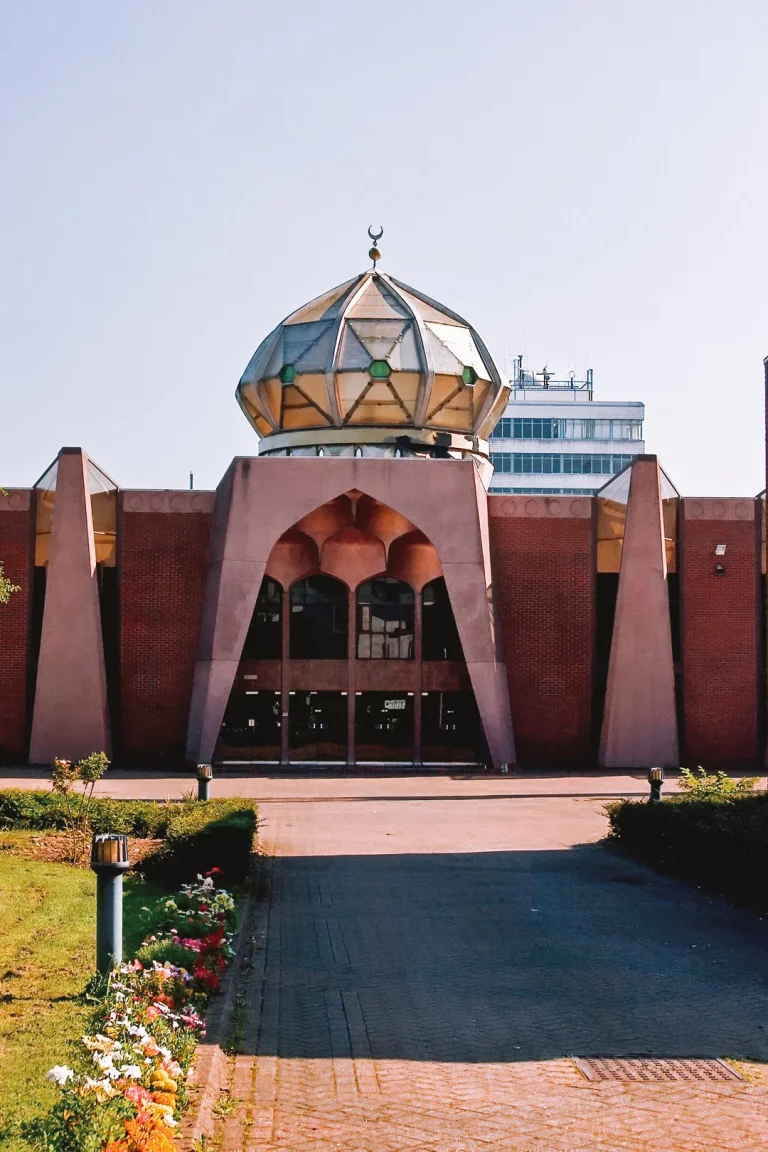 Besides being known as a rich cultural and musical hub, Glasgow is also famous for being one of the most tolerant and multicultural places in Scotland, so the variety of cults and the multitude of worship houses prove it. The largest mosque in Scotland is the Glasgow Central Mosque and it was built following the Islamic style in beautiful red old sandstone.
8. Linn Park
Like most of the parks in Glasgow, Linn Park feels like a mix between a wild sanctuary and a well-manicured garden. This particular park is more of a sanctuary with running waters, waterfalls, photogenic bridges, and wild nature all around, it is a real hit spot for photographers. There is even a golf course if you are into it, playgrounds and let's just say that it is a bit underrated but a very worthwhile experience.
9. Nelson Mandela Place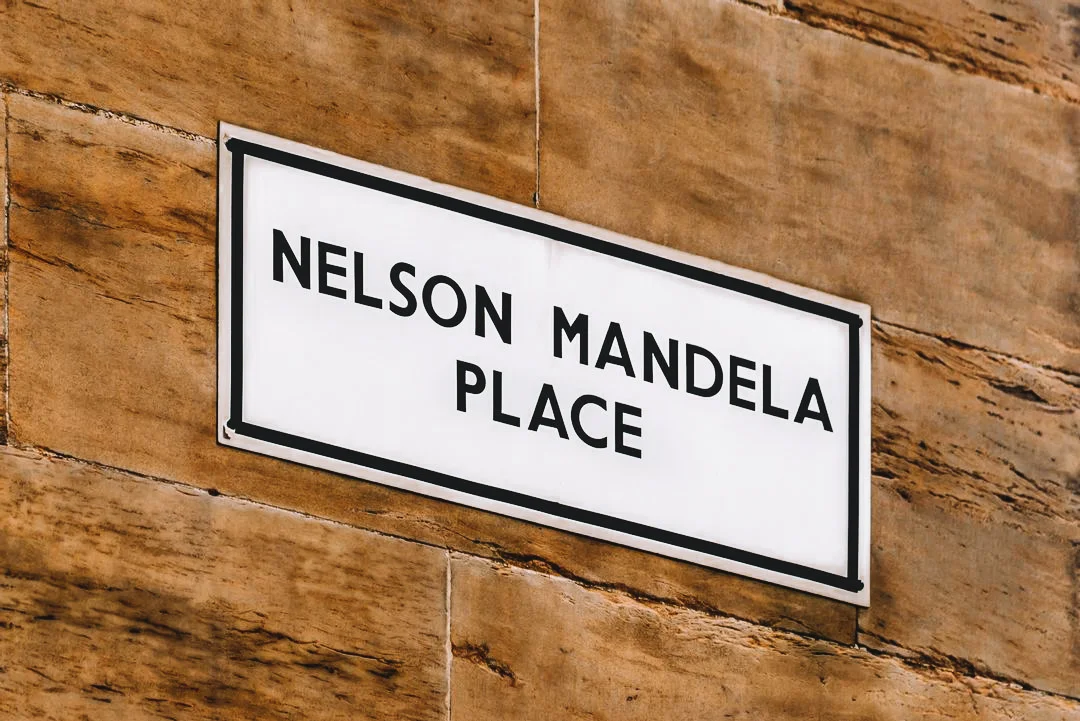 In the spirit of love for freedom and condemning the apartheid, right in the city's heart, one of the largest squares was renamed after the South African freedom fighter Nelson Mandela. You wonder why? It might have something to do with the fact that the South African Consulate used to be located here. Still, it had much more to do with the gesture of solidarity in which Glasgow decided to stand beside the first back president elected democratically in South Africa.
10. Doulton Fountain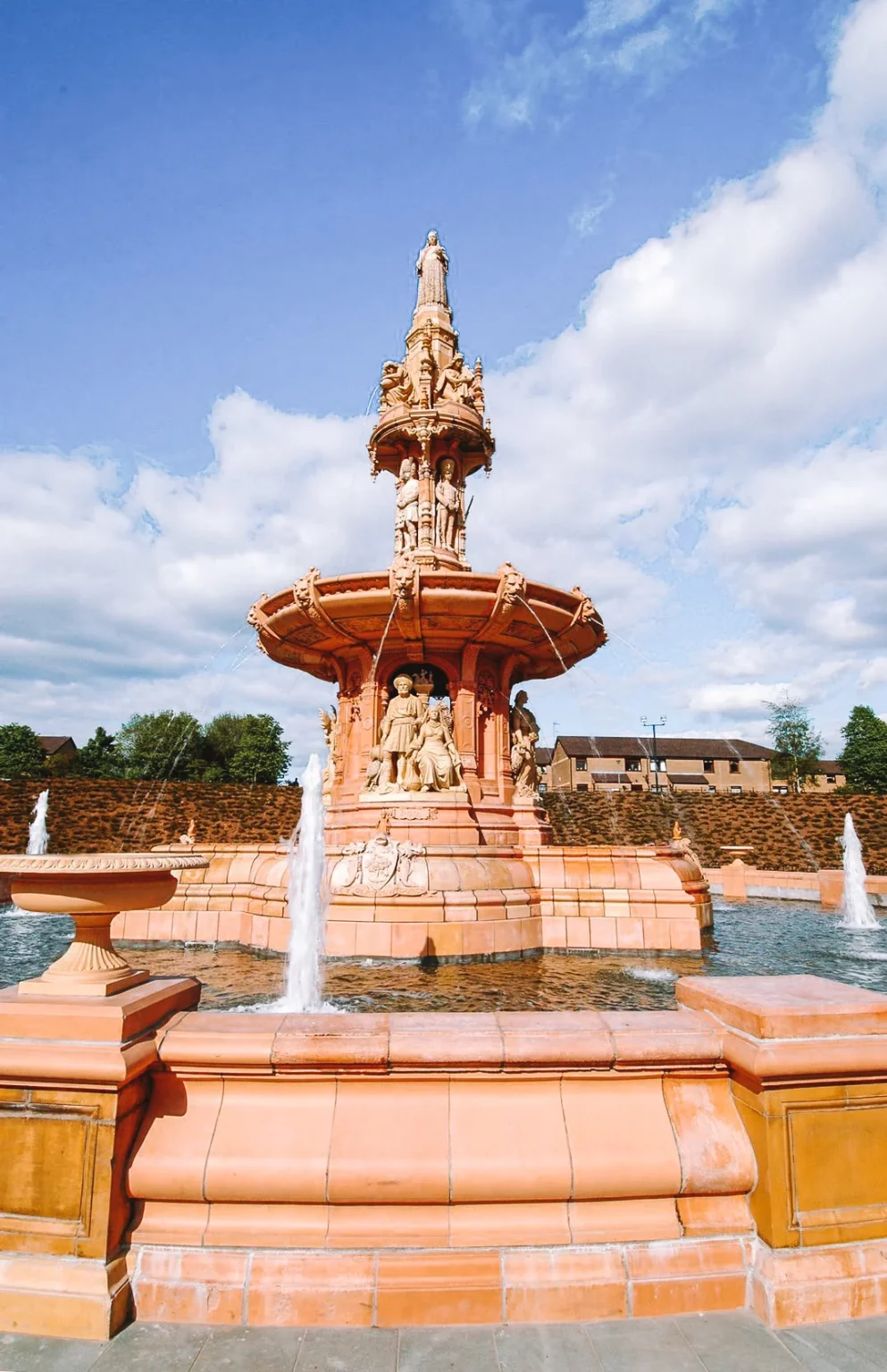 Lavishly decorated and built in a French Renaissance style, the Doulton Fountain was definitely made to impress. And it does just that, showcasing a powerful Victorian Britain with its colonies all together sculpted on the fountain and the statue of Queen Victoria on the top of it. The beautiful landmark holds a record as well as being the largest terracotta fountain in the world so make sure to stop and admire it on your way to People's Palace.
11. Crookston Castle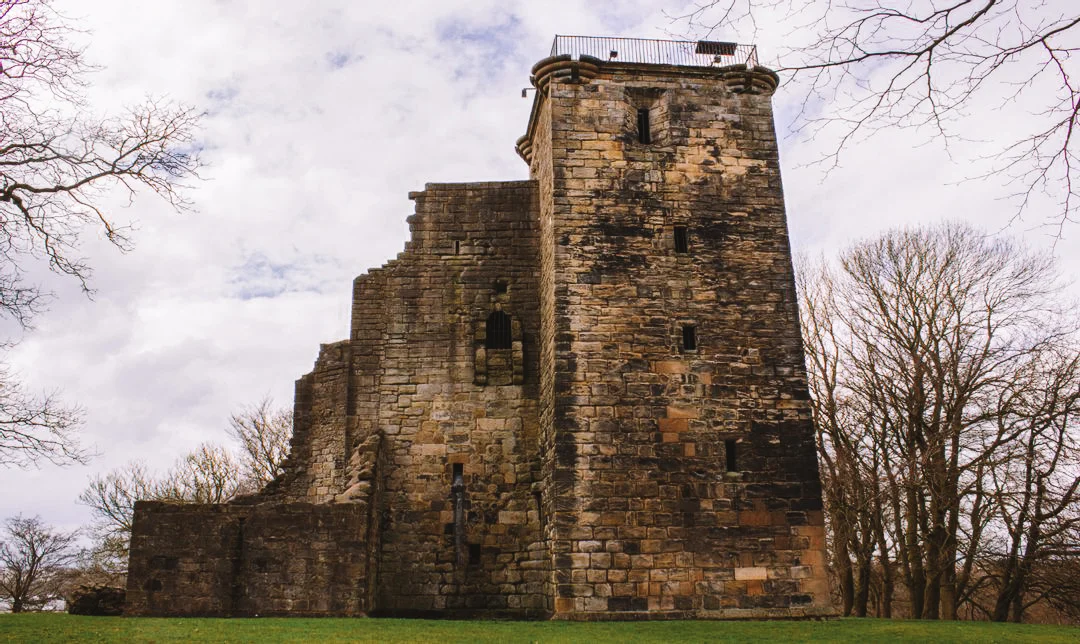 The only surviving medieval castle in Glasgow, The Crookston Castle is located in the Pollok region of the city. The sight of a ruined castle, on the top of the hill, feels right at home and in tune with what one might expect from the Scottish scenery. And if you fancy climbing the metal ladder, you can expect to get some more beautiful sights of the surroundings. And if you take into account that legends have as this place was where Mary Queen of the Scots betrothed here her second husband, you might enjoy the trip down history lane.
12. Tron Theatre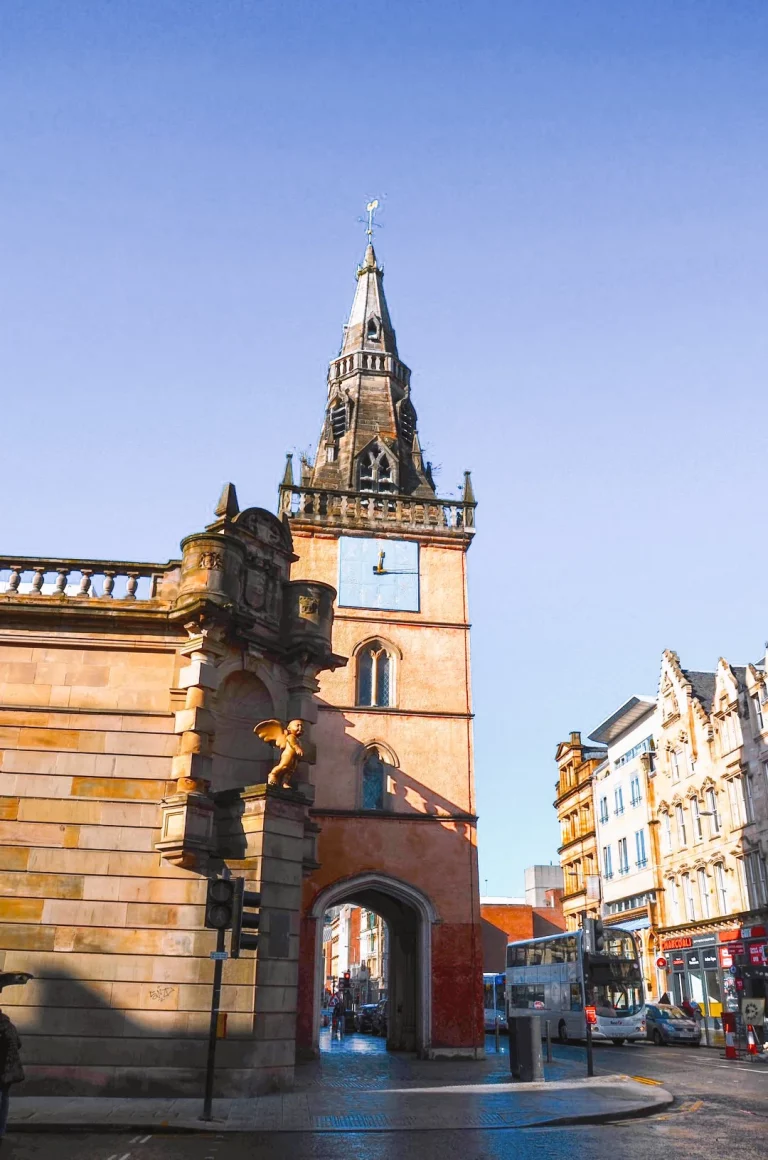 Another sample of Victorian architecture and vibe, the Tron Theatre is locally and internationally acclaimed for its contemporary theatrical works, as well as musical and dancing performances. The exterior feels impressive in a historical sense, while the interior of the Tron Theatre gives a much more small and intimate atmosphere that just makes this place such a Glasgow reference. And since the performances are so well-liked and acclaimed it would be a pity not to stay for a while and just enjoy it!
13. Kelvingrove Art Gallery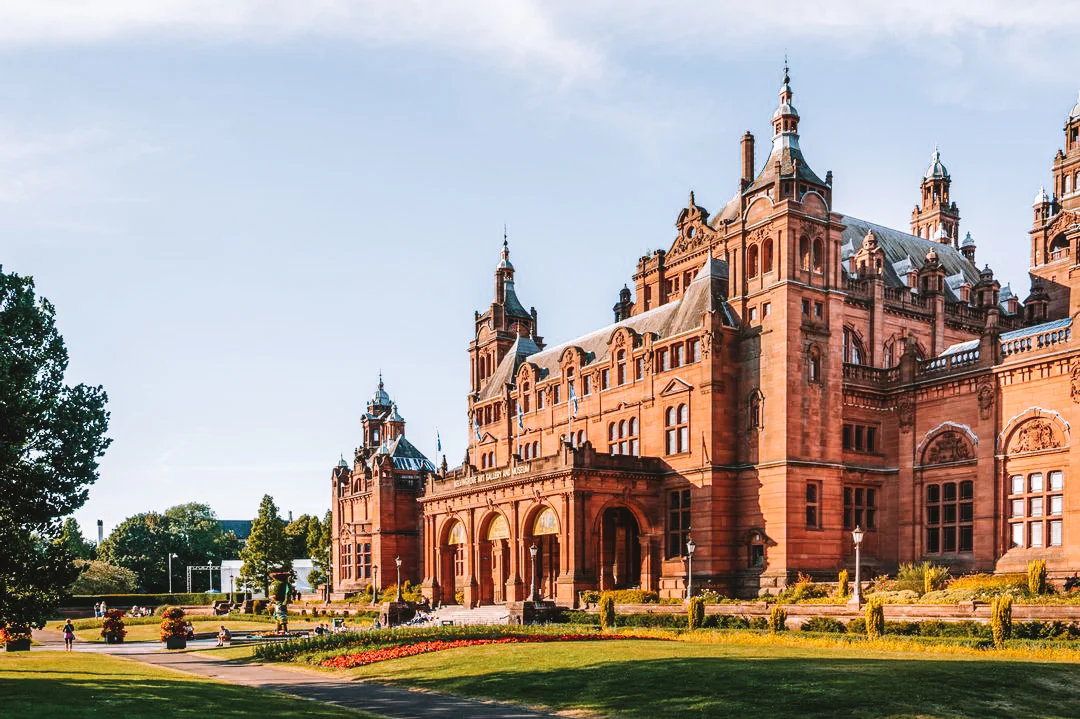 The next location on our tour of the 30 best things to see in Glasgow takes us to one of the most stunning architectural jewels, the Kelvingrove Art Gallery and Museum. The reddish, impressive building houses one of the most visited museums in Scotland. You get to see anything from Ancient Egypt to impressive weapons and armor exhibits, Van Gogh and Dali's works as well as works of Charles Rennie Mackintosh, including furniture, pottery, and metal works. So, even if you have but one day in Glasgow, this is a must-see!
14. The Necropolis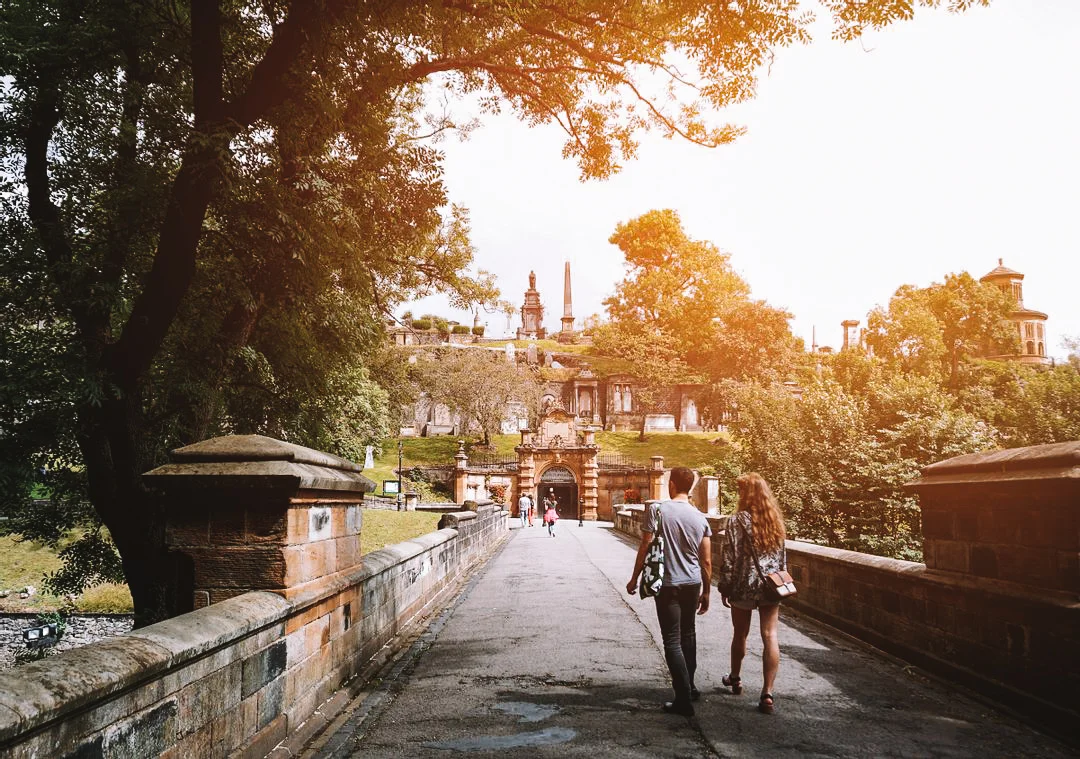 Although not everyone's idea of a sightseeing destination Glasgow's Gothic cemetery, the Necropolis is something to consider. Located next to the Glasgow Cathedral, this garden – park – the cemetery is filled with impressive monuments, memorial stones, sculptures (some created by the famous Glasgow artist Mackintosh, and a mix of angelic Christianity and pagan Celtic symbols. It has quite a peaceful vibe to take in.
15. Glasgow Botanic Garden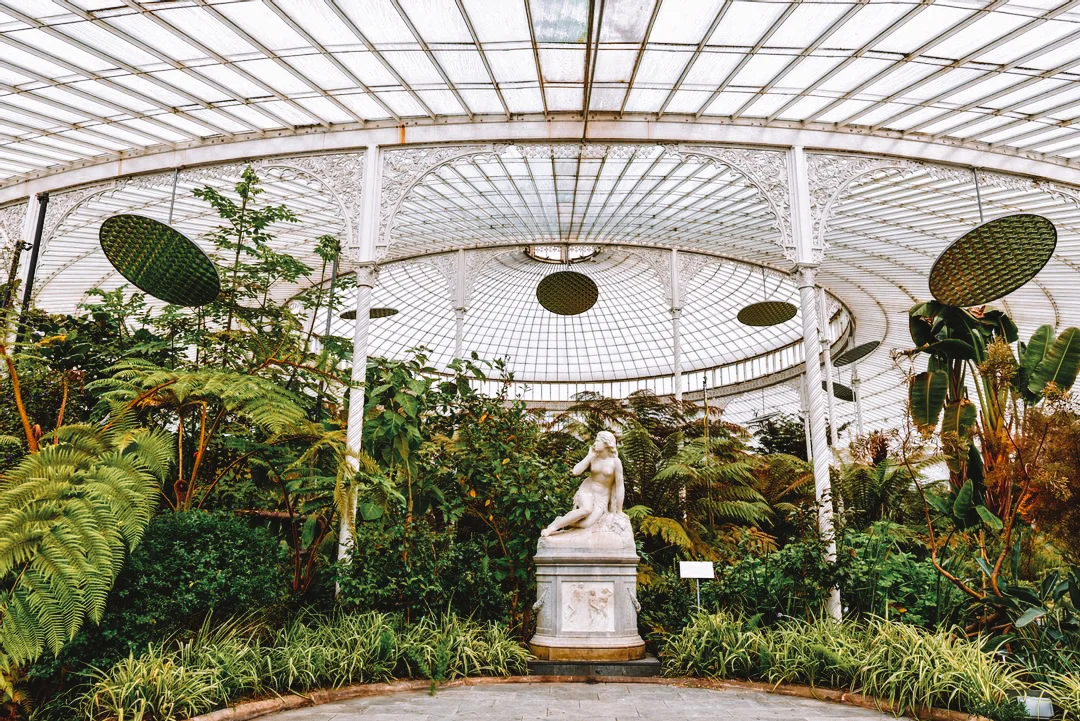 The Glasgow Botanical Garden is yet another sight you should give some time while in the city. The green oasis is one located by the Kelvin river and has a lot to show you. Inside Kibble's Palace Glasshouse you have tropical collections of plants, the World's Rose Garden and the Children's Garden are outdoor treasures while the Tearoom offers a most interesting experience in the form of a formal special tea place.
16. Buchanan Street
The main pedestrian area along with the surrounding streets make for a shopping paradise in Glasgow's scenery. Buchanan street along with Argyle and Sauchiehall streets are the city's flagships areas, as far as high-end shopping goes. The 19th-century splendid architecture makes Buchanan Street a tourist paradise not just for shopaholics but for beauty lovers as well.
17. Glasgow Science Centre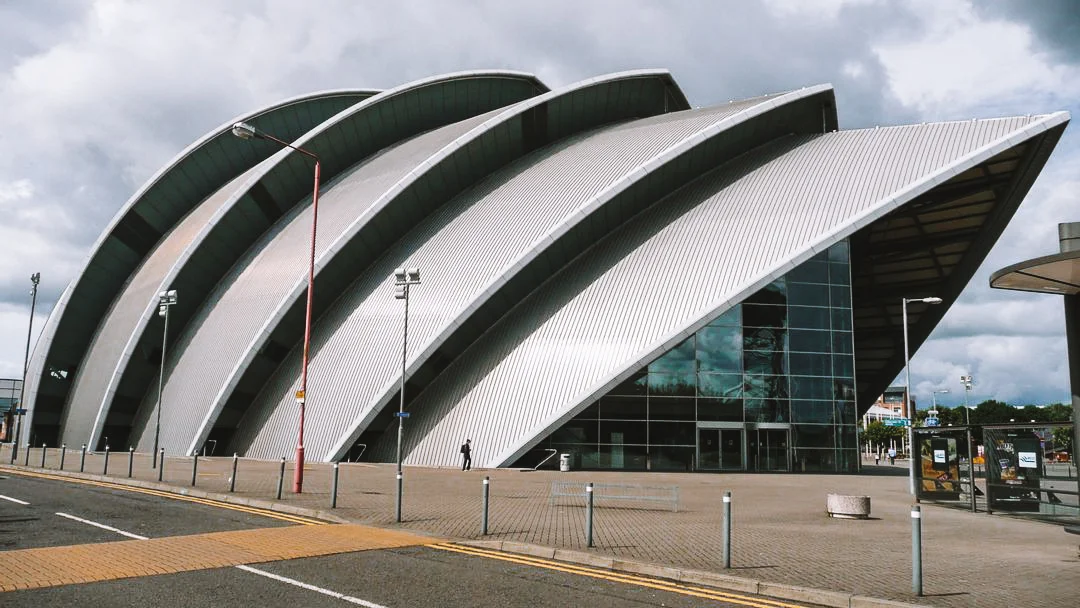 Science and technology join forces and create a show at the Glasgow Science Centre. Regardless of your age, you will be surprised by the number of activities that you can engage in: workshops, events, a planetarium, and countless other cool activities displayed to make science fun and inspiring. Before stepping into the Science Centre you would have never guessed how cool it is for a little geek to learn and play at the same time.
18. House for an Art Lover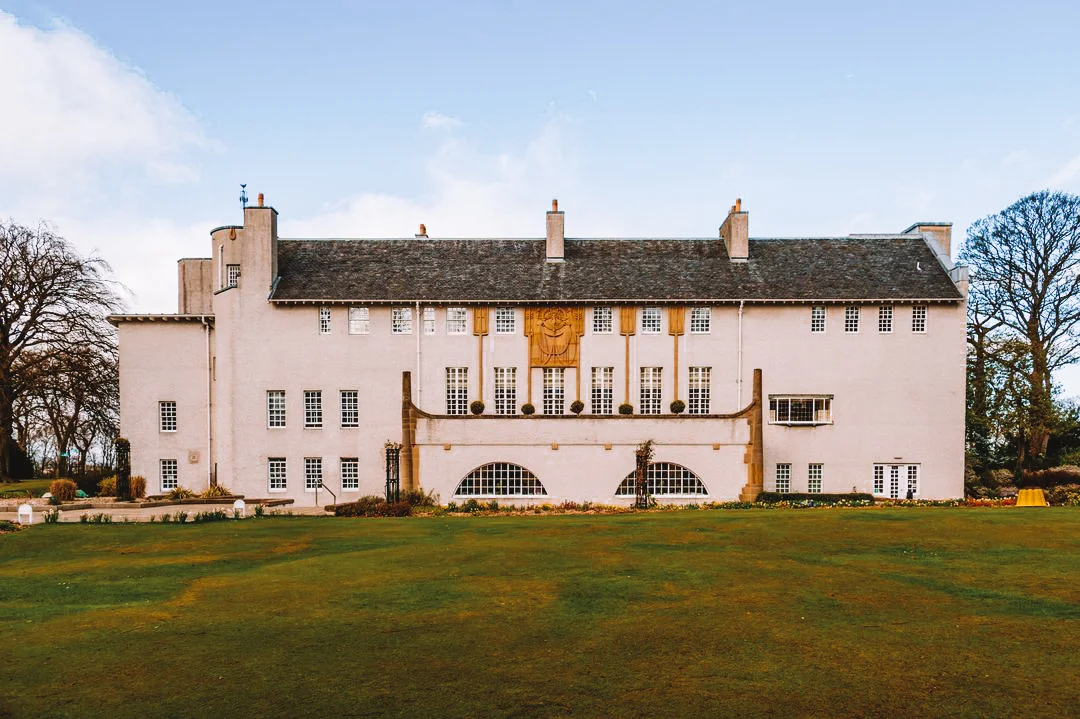 Though, the actual construction for House for an Art Lover is as recent as 1996 (with construction started in 1989), know that the design is based on the work of Mackintosh and his wife Margaret MacDonald. The exquisite art exhibition venue is a tourist attraction in itself as well as a charming event, banquets, and exhibition place, created to highlight Bellahouston Park, this location manages to live up to its reputation of a most unique venue in Glasgow.
19. George Square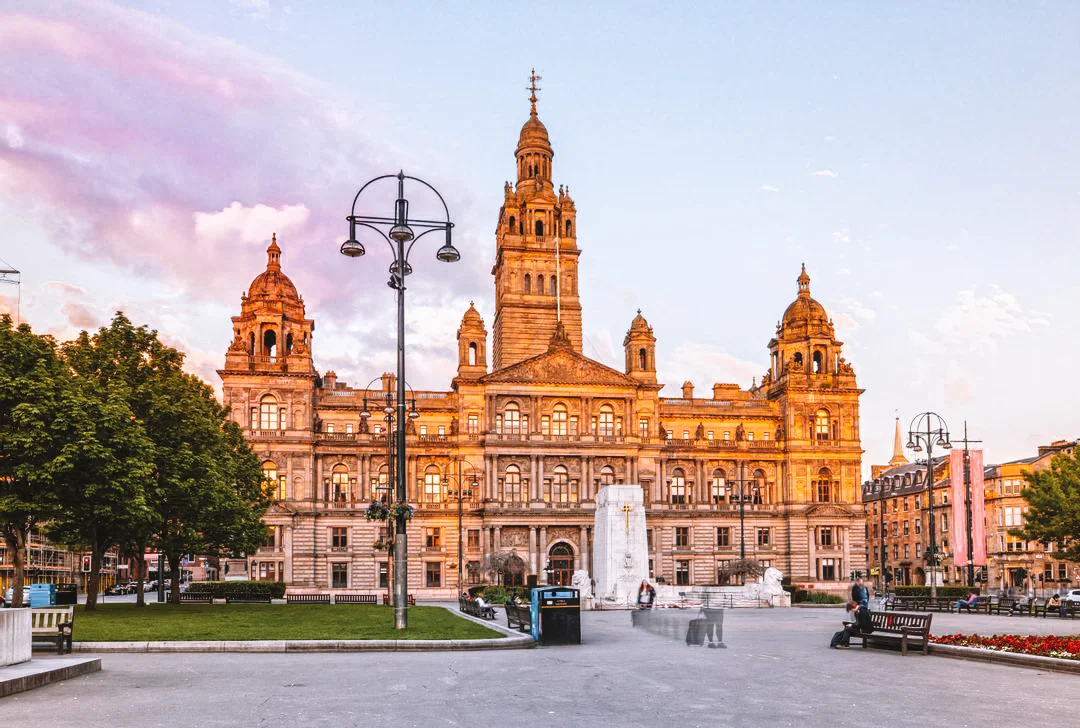 One of the most popular squares in Glasgow, George Square, is also one of the most eventful spots in the city. Located in the heart of Glasgow, it is surrounded by impressive sights such as the City Chambers, Millennium Hotel, and no less than 12 statues, including the central one of the famous author Sir Walter Scott. Just so you know, there are a lot more cool places like this in Glasgow. And if you need to easily find out more, have a look at Framey's collection: Nice places to visit in Glasgow.
20. People's Palace and Winter Gardens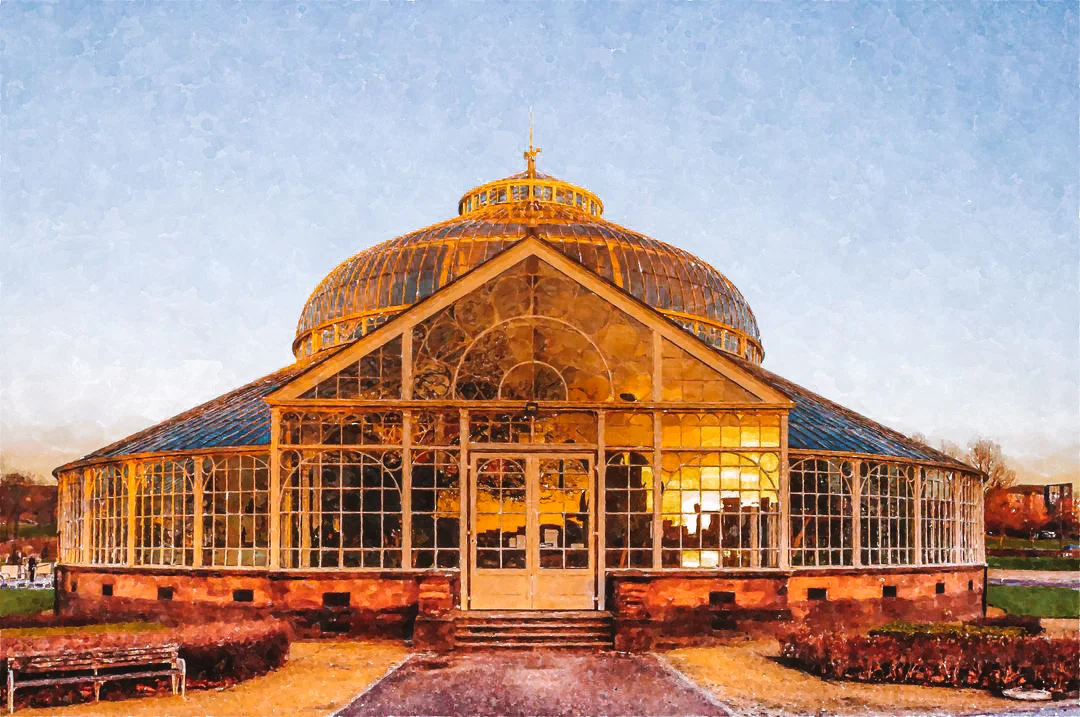 As a matter of speaking, People's Palace likes to tell the story of Glasgow. The museum will take through the years of the 18th century to the 20th. A world of photos, prints, and artifacts can make you feel right at home and show you how Glasgow used to be. And once you had a taste of the magic of People's Palace, you get to step into the one of Winter Gardens, the wonderful glasshouse right next to the Palace. Well, that is provided that the weather is kind of that they. There is an undeniable charm about this place.
21. Glasgow Green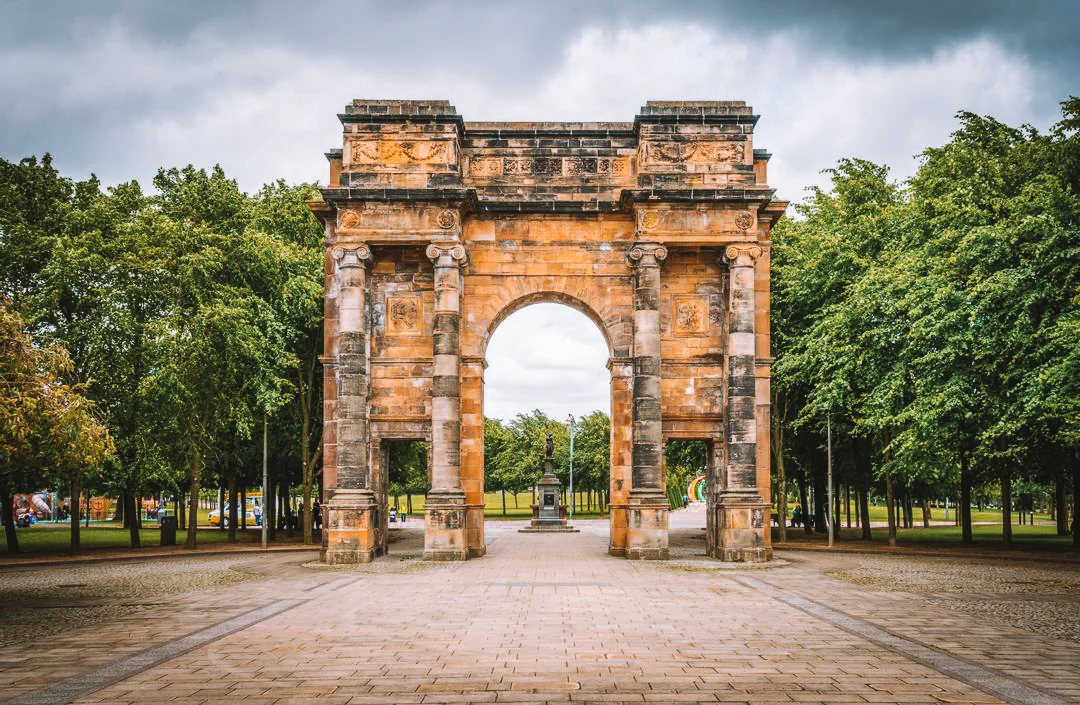 The oldest park in the city? Take a look at Glasgow Green. And since we have just been talking about the People's Palace and Winter Gardens, I am sure that you've noticed them around since they are located in Glasgow Green. What else can you do here? Relax, play a bit, walk around, enjoy a concert or an event or enjoy the sights of the Doulton Fountain.
22. Hunterian Museum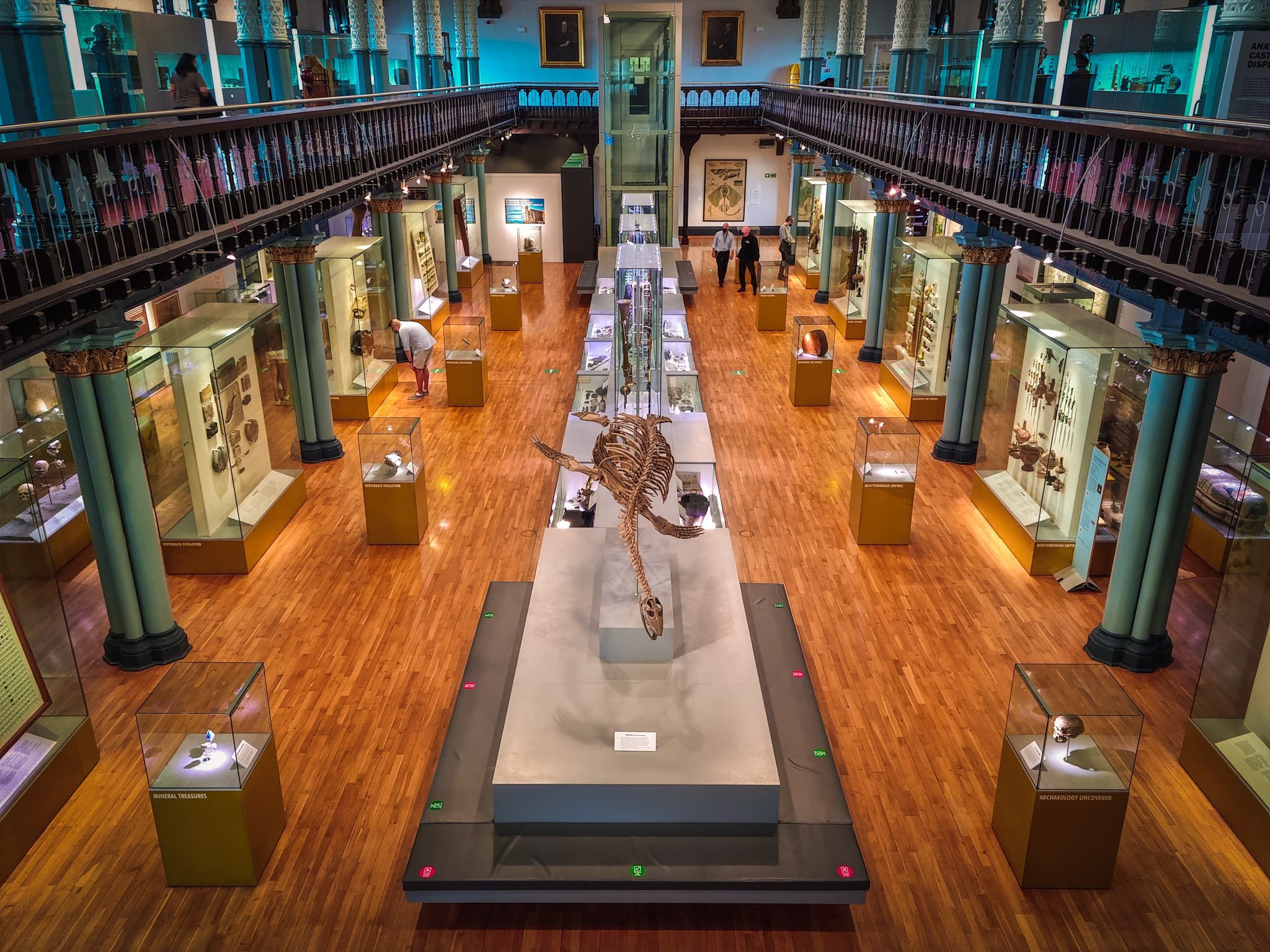 Among the great museums, one can see in Glasgow, the Hunterian Museum seems like the cherry on top of the cake. This is the oldest museum in Scotland, run by the University of Glasgow, and its entire collections, be they permanent or temporary collections, are incredibly valuable. Want to see dinosaurs? Here you get the chance. The best selection of anatomical and pathological specimens, models, instruments, paintings, and sculptures? Again, this is the perfect place for that!
23. City Chambers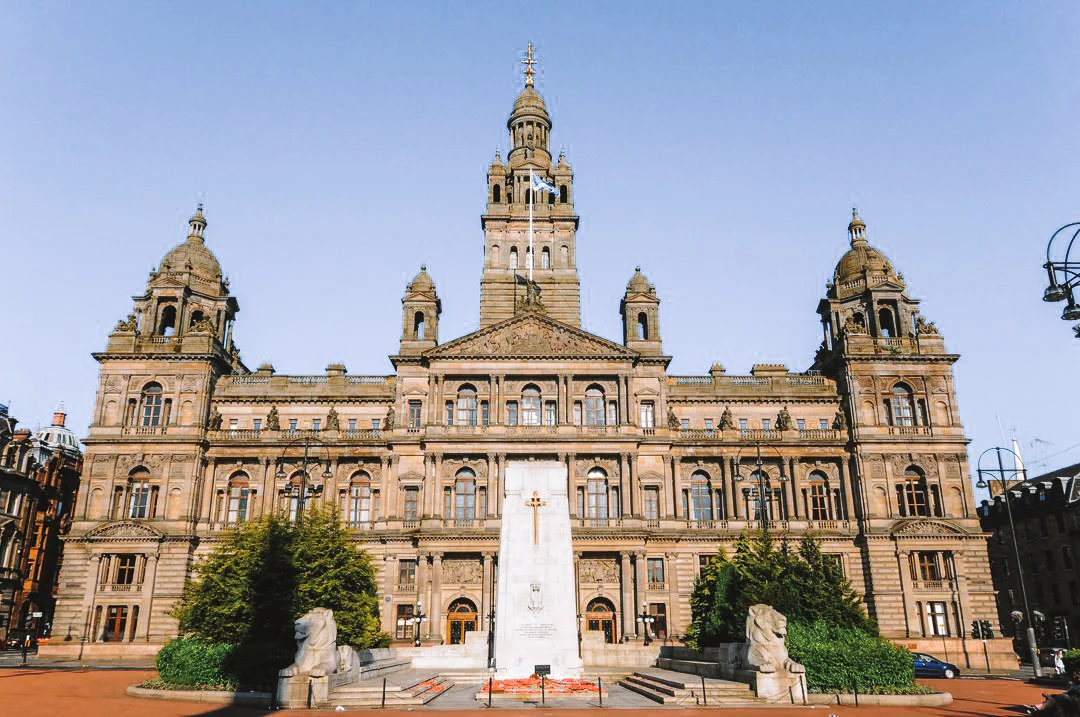 Imposing and impressive seems a bit of an understatement when describing the building located in George Square, the City Chambers the one and only home to the Glasgow City Council. You can see just how strong and wealthy the city of Glasgow used to be from how magnificent the building is.
Take your time and take pictures to show it, and just know that you can also admire the inside if you manage to get there during weekdays.
24. Scotland Street School Museum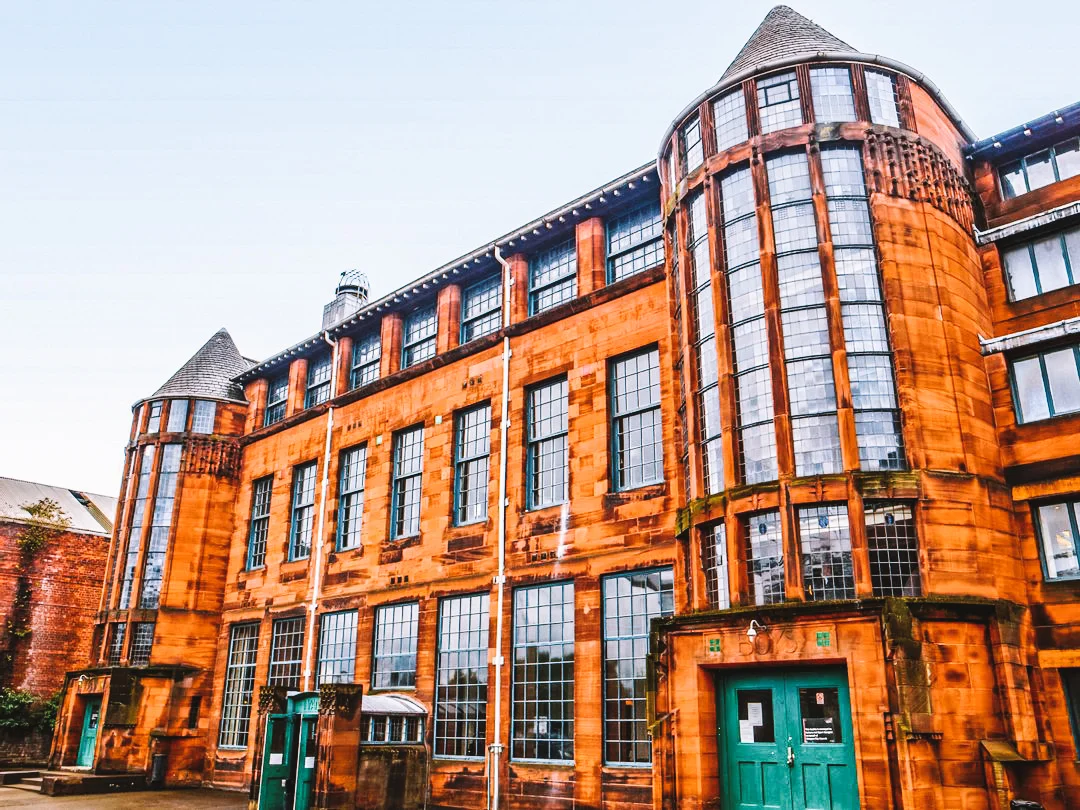 As far as architectural tourist attractions go, the Scotland Street School Museum is one of the most iconic sights for anyone trying to discover Chales' Renies Mackintosh works and the world. Initially designed as a school, it is now so much more than just a museum it has become much of a local community center with a nursery and a digital learning hub included.
25. Duke of Wellington Statue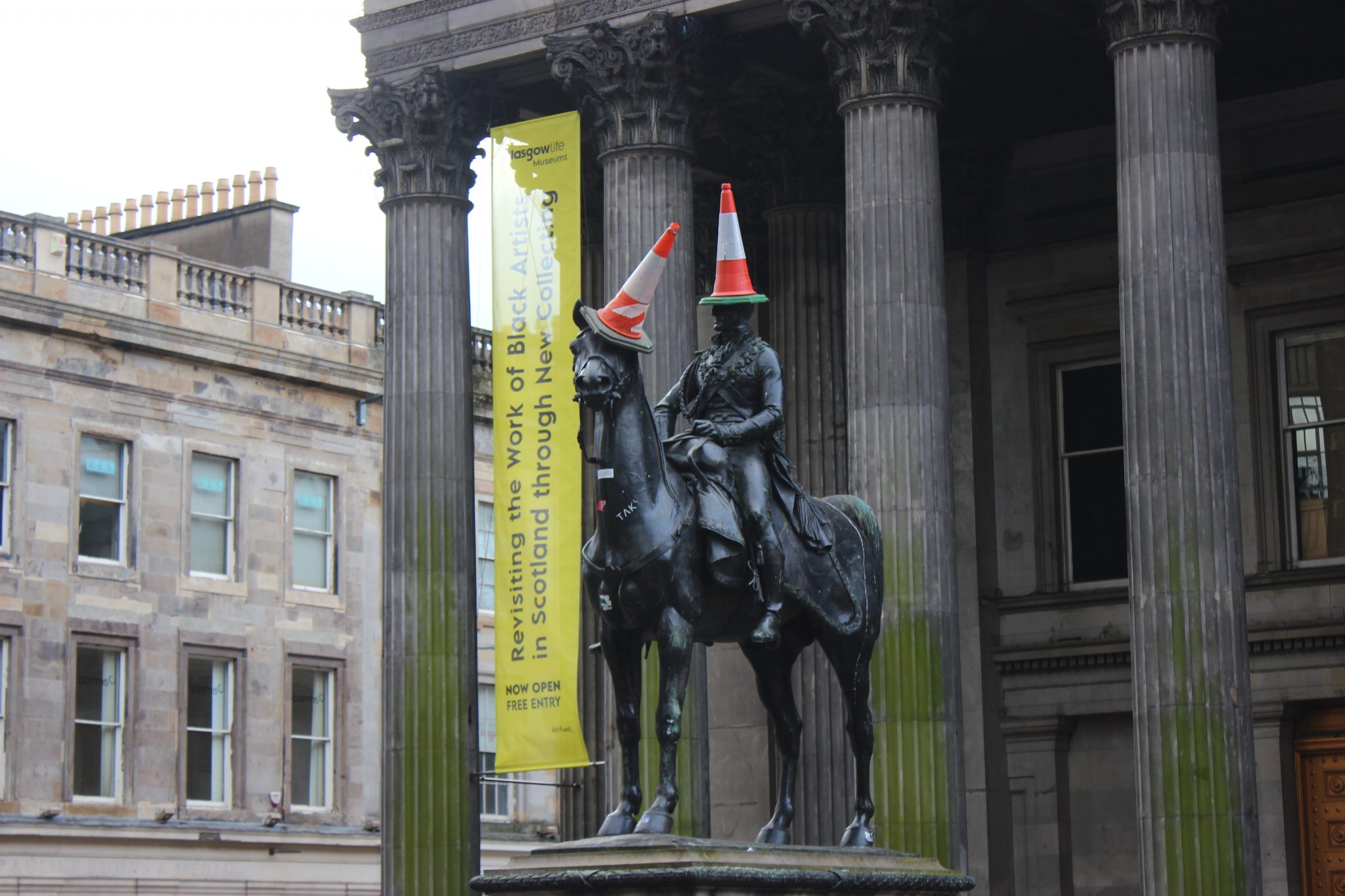 A touch of the famous twisted Scottish humor is what you can admire in the Duke of Wellington statue. The equestrian Statue of Duke Wellington is interesting but to be honest it is the orange traffic cone that gets all the attention. Tradition says that this started out as a drunken prank, adding the cone to the Duke's head, which turned into an attempt by the officials to remove it. But since the public loved it and rally against the removal, you get to see this funky add-on to the statue.
26. Provand's Lordship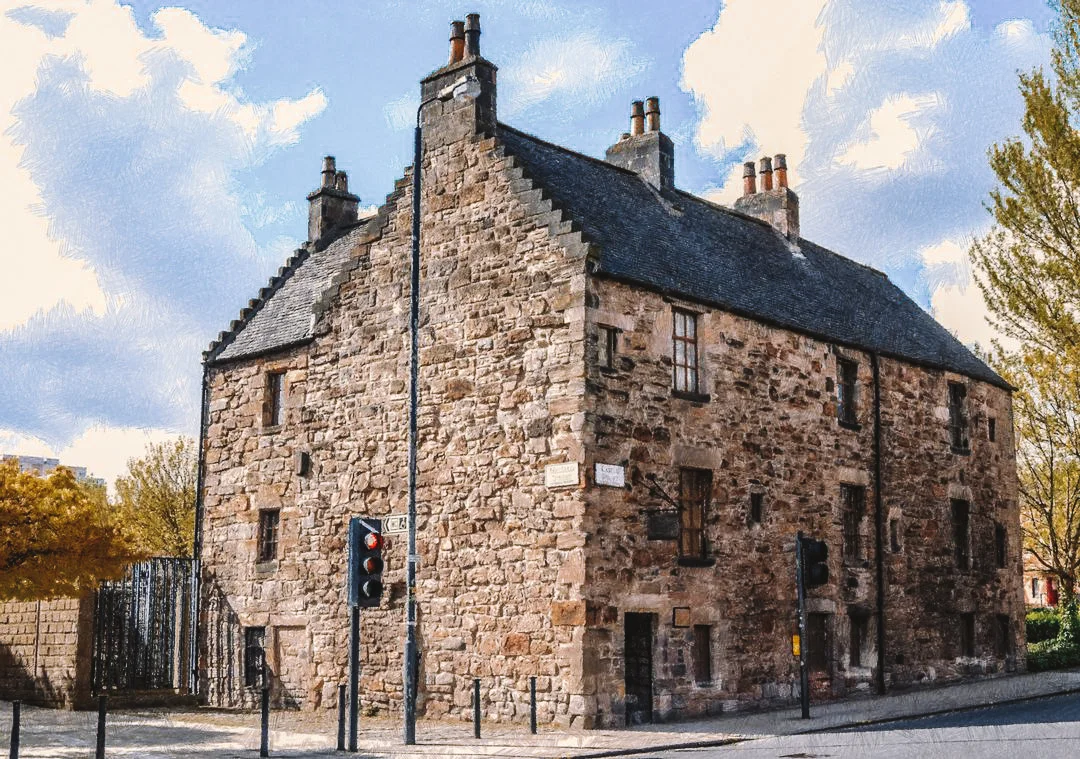 Can you imagine that the house you are about to see right now was built in 1471? Provand's Lordship is one of the oldest houses in Glasgow. It is so surprising that it's still standing and in such good condition. As you can imagine this house has seen a lot and been a lot during its existence: part of a hospital, a canon house, and even a sweet shop. And today an iconic landmark as far as Glasgow's historic sites go.
27. Princes Square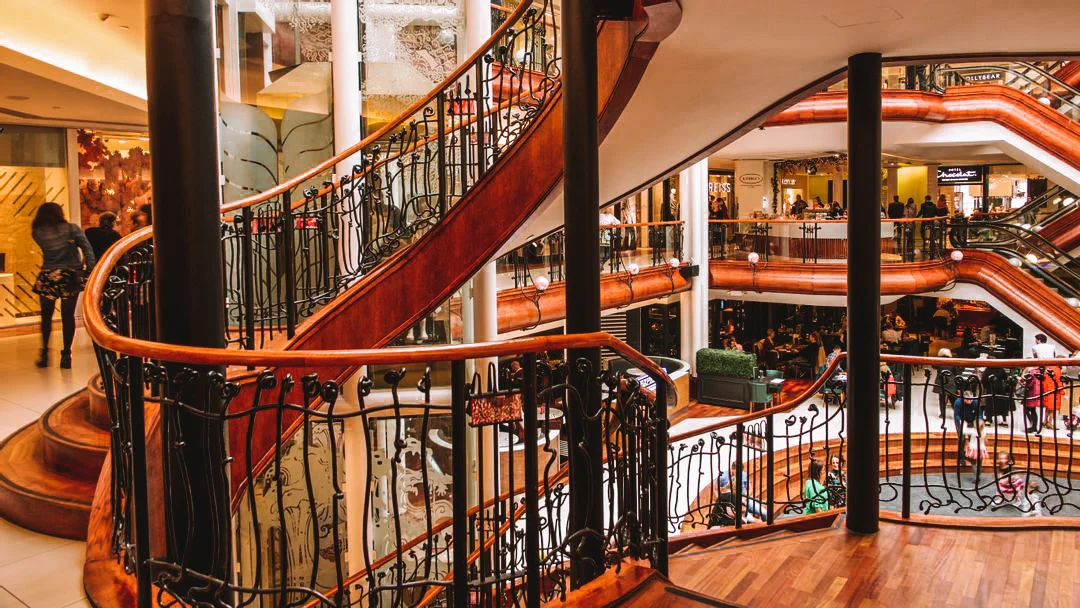 After all this wandering through the city's parks, the entertainment-seeking, and the historical fact-learning about Glasgow in museums, it is time to hit Buchanan Street, the famous paradise shopping. And Princes Square is The shopping center on Buchanon street. It is such an elegant and well-restored center, a 19th-century merchant square turned into one of the most impressive shopping centers with glass roofing, and splendid staircases that lead to the top floor food court.
28. Mitchell Library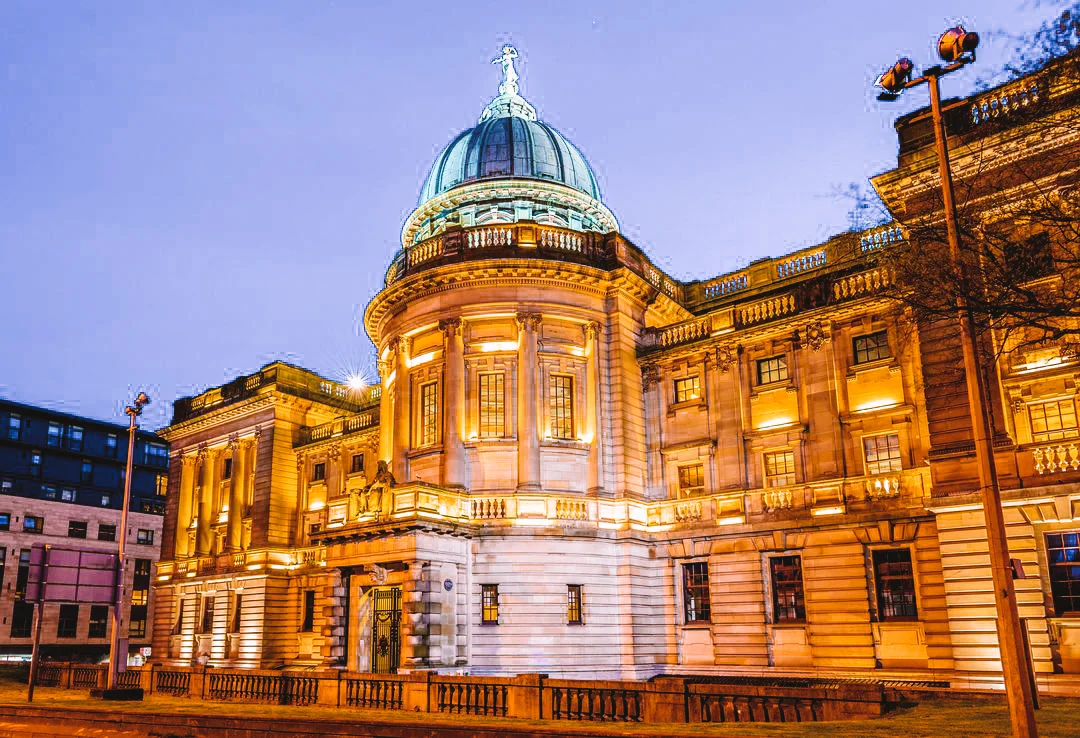 One of the most impressive landmarks on the cultural scene of Glasgow is the Mitchell Library. The iconic green dome building is home not just to one of the most impressive books of over 1 million items but is also home to the Mitchell Library and as well as an exhibition hall and a most useful cafe. I am sure that by now you already are familiar with the fact that Glasgow is a gem when it comes to special spots that you can admire and enjoy. In this spirit, here is a whole Framey collection dedicated to Entertainment & Education in Glasgow.
29. Gallery of Modern Art
Located right in the heart of the city, Goma or Gallery of Modern Art is considered to be the most visited one in Scotland. So, it would be a real pity not to have a closer look at that impressive classical-looking building and the collections housed inside. Between the not-so-large but beautiful permanent collection and the temporary ones, you can surely find something that you will love! And don't forget that the Gallery of Modern Art has free admission.
30. St. Andrew's Cathedral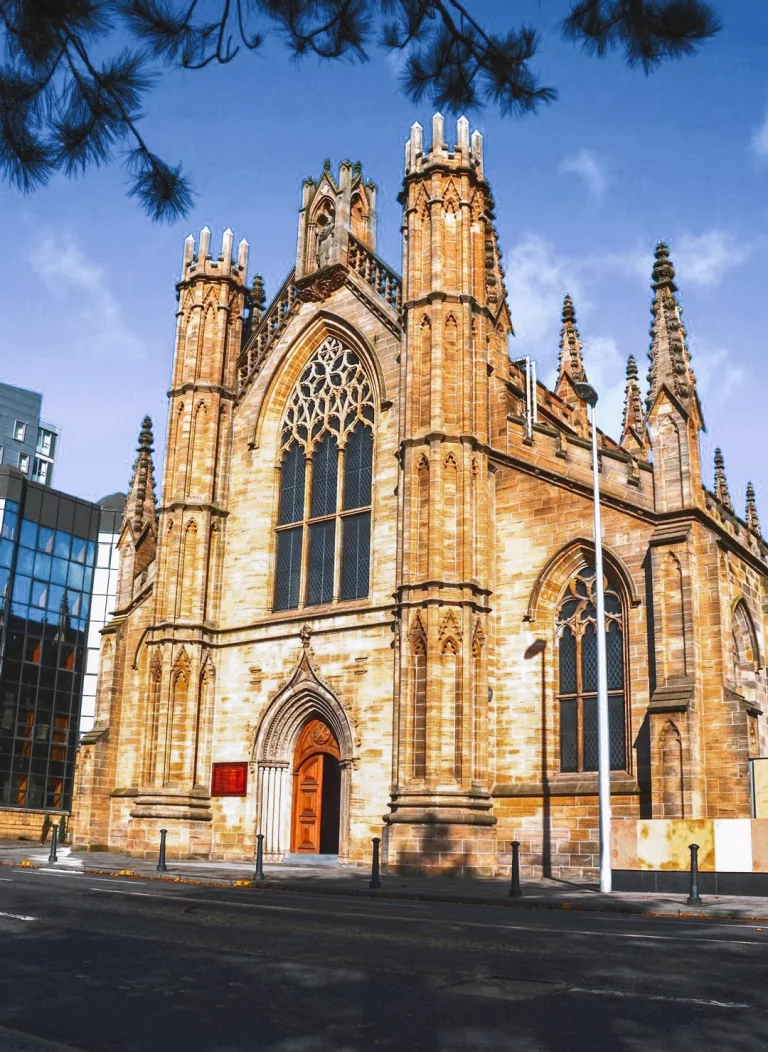 No visit to Glasgow would be complete without entering one of the most exquisite samples of Neo-Gothic style expressed on an ecclesiastical edifice, especially a Roman Catholic Cathedral. The first thing you will notice is that the exterior is very ornamental exterior, unlike the typical catholic church design. And the interior is nothing less. It feels uplifting and just a great experience to have.
A Scotland visit is always such an experience! So, whether you are partial to the cultural and museum hopping part of a trip or you prefer to head to concerts, or simply to be a traditional sightseeing tourist, there is always something special here for you to choose from the 30 Best things to see in Glasgow, Scotland.
And if you are in search of other underrated but great jewels to uncover, you can start by downloading your social travel app: Framey (available on Google Play and App Store), and discover away!