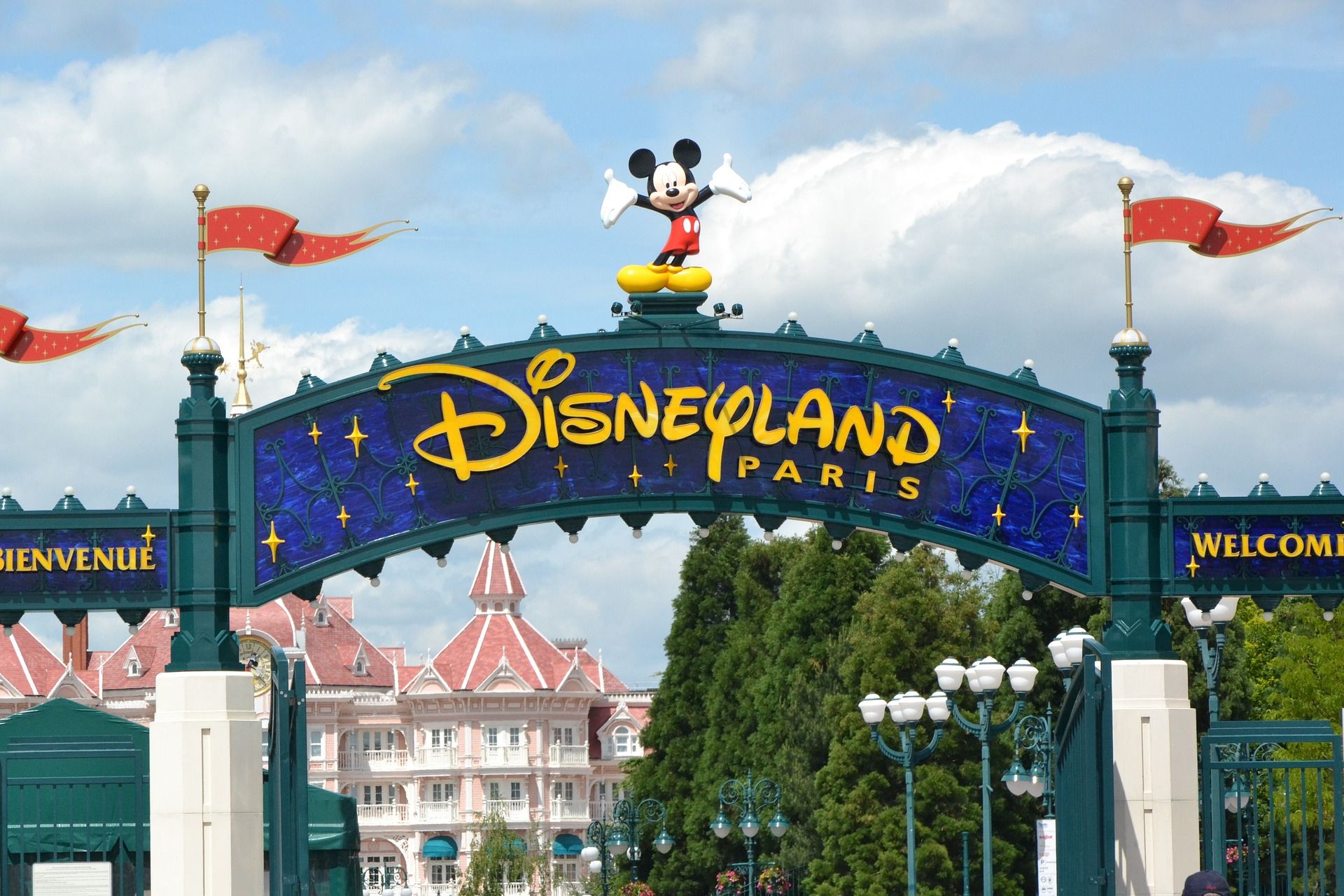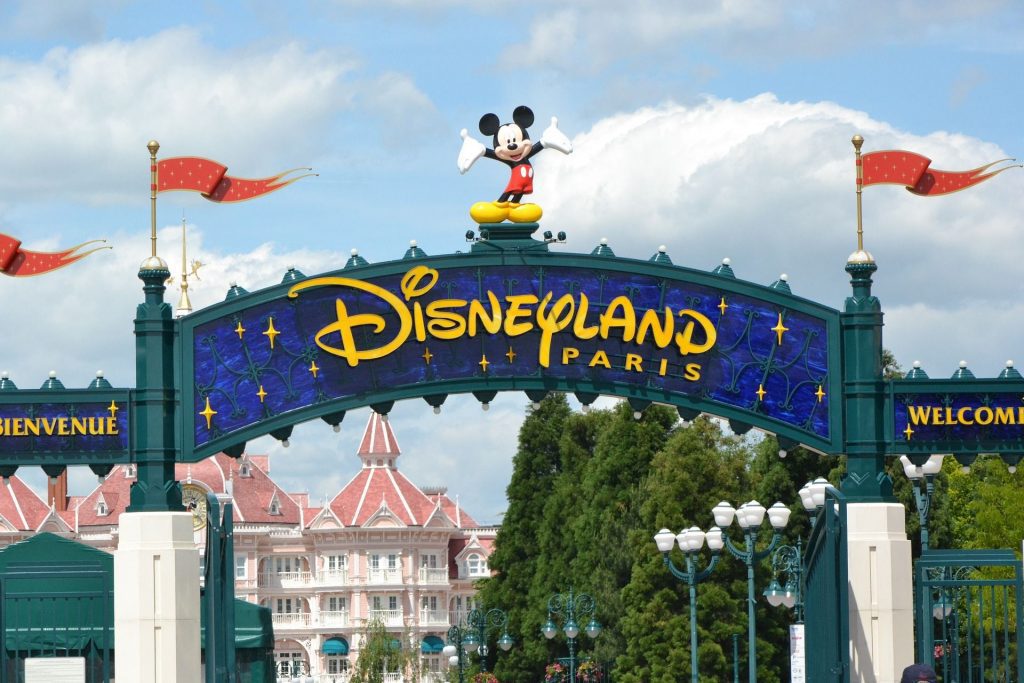 Disneyland Paris is one of the most famous theme parks in the world and welcomes, every year, a lot of tourists and visitors. If you want to visit this special place, it is good to inform yourself beforehand, to know exactly what experiences you want to try.
There are several attractions that you can discover there – you want to go with your homework done, just to be prepared so as not to waste valuable time when you arrive at the location. So, discover all the details you need to know about the most beautiful and fun attractions at Disneyland Paris!
Disneyland – Roller Coasters and Attractions in the 5 magical lands!
If you are traveling to Paris, you surely want to find out all you need to know about Paris and which are the best things to do in Paris. One of the places you must not miss is, of course, Disneyland Paris! 
Many tourists say that Disneyland Paris is the most beautiful theme park in the whole world, not only because of its history but also because of its impressive design and decorations. It is the largest theme park among the four that are inspired by the world of Walt Disney.
The park is perfect for both children and adults, and here you will find not only stories with princesses and cartoon characters but also adventures with fearless heroes and roller coasters full of mysteries and excitement. Peter Pan, Pinocchio, and Mickey Mouse are just some of the characters you will find there, and the atmosphere is truly special and magical.
However, not only the decor is impressive, but also the size of the park. That's why it's important to plan everything carefully, so you don't waste time when you get there.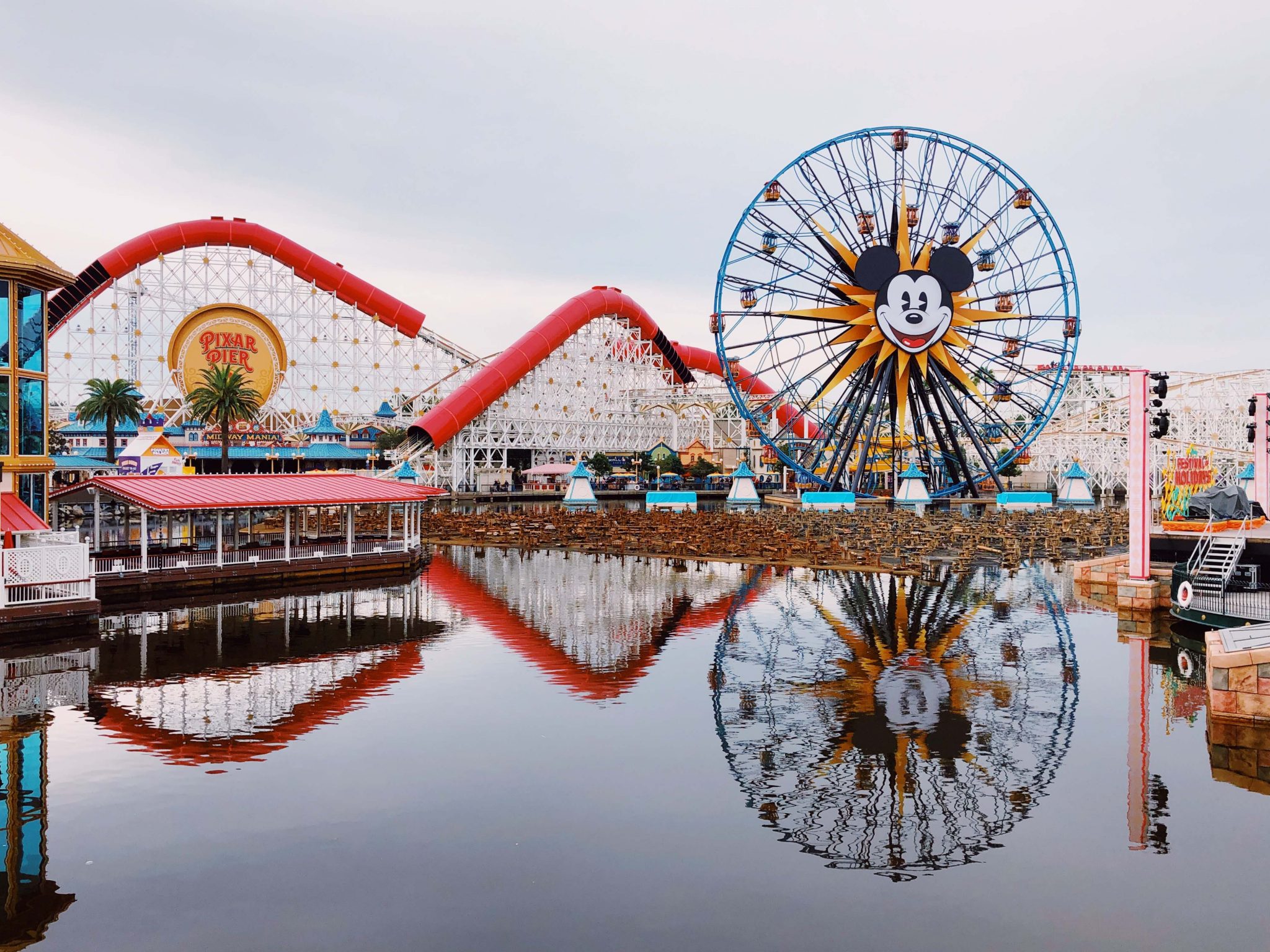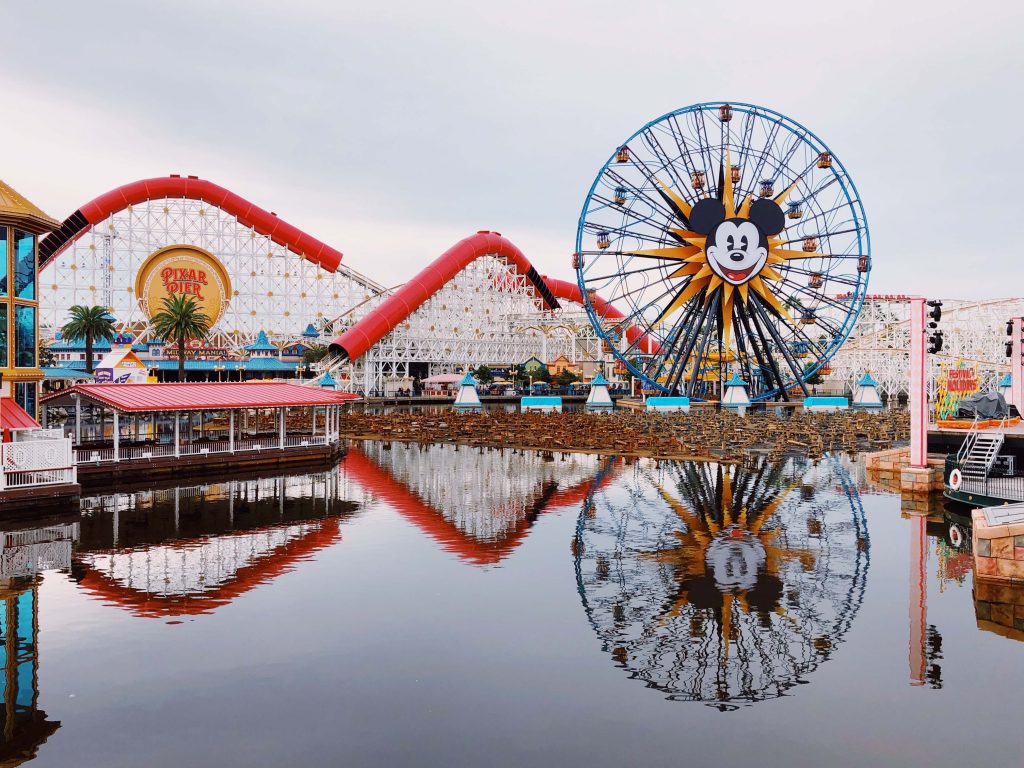 Of course, it is difficult to choose only a few attractions, considering that the park offers you so many possibilities. For example, besides the central theme park, there is also a second theme park studio, called Walt Disney Studios, where you can try amazing experiences and unique attractions such as the Tower of Terror or the Cars Race Rally.
So there are actually 2 (two) parks that you can visit at Disneyland Paris. However, to get an idea of ​​ what you will find there, it will be useful to find out some details about the most popular attractions available.
First of all, it is good to know that there are 5 magical lands in Disneyland: Adventure Land, Main Street, Discovery Land, Fantasy Land, and FrontierLand. Here are the attractions you can find in each of these special lands:
In Adventure Land you can find attractions such as Pirates of the Caribbean, Adventure Isle, Indiana Jones et le Temple du Peril, la Cabane des Robinson, Le Passage Enchanté d'Aladdin, and La Plage des Pirates.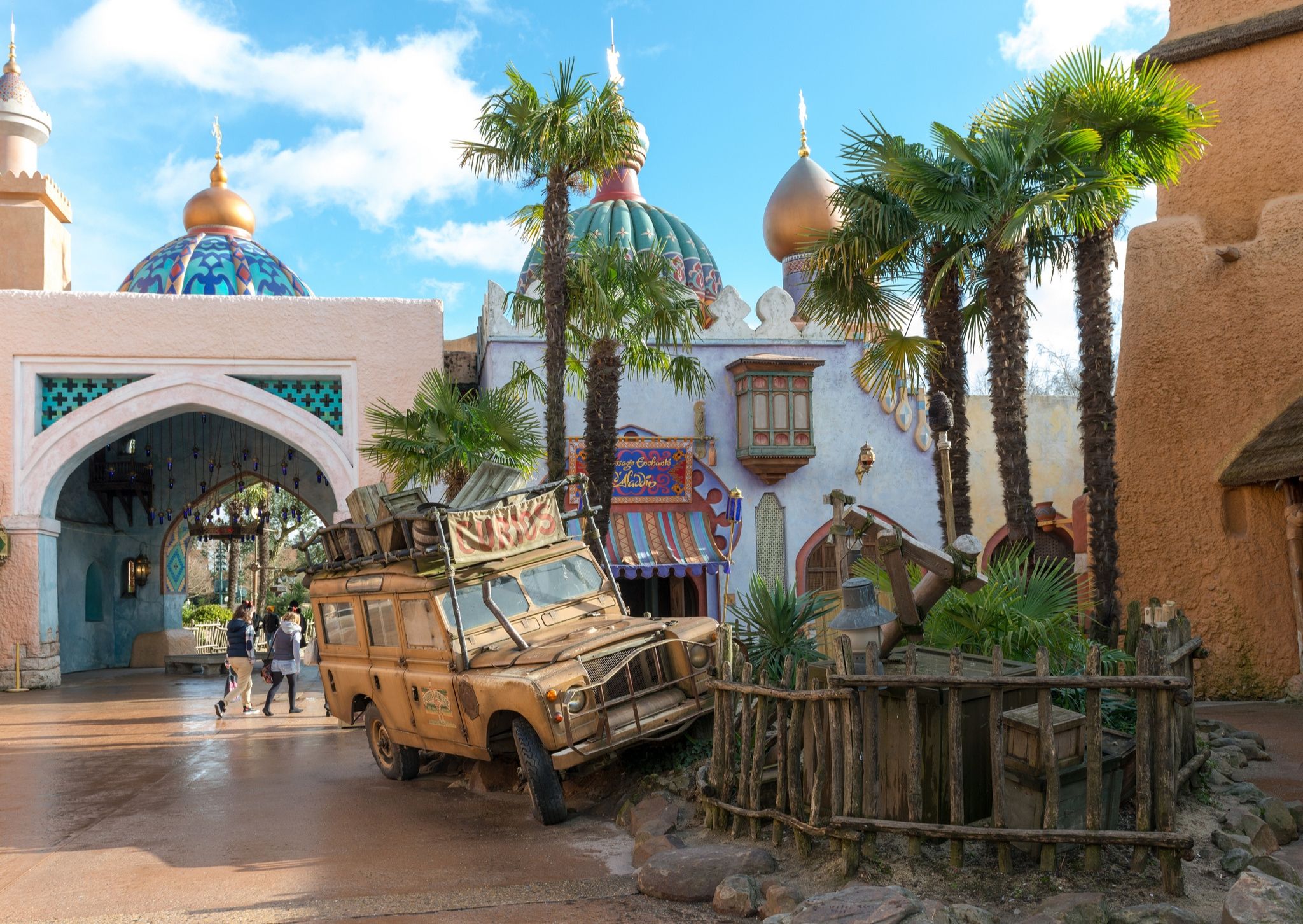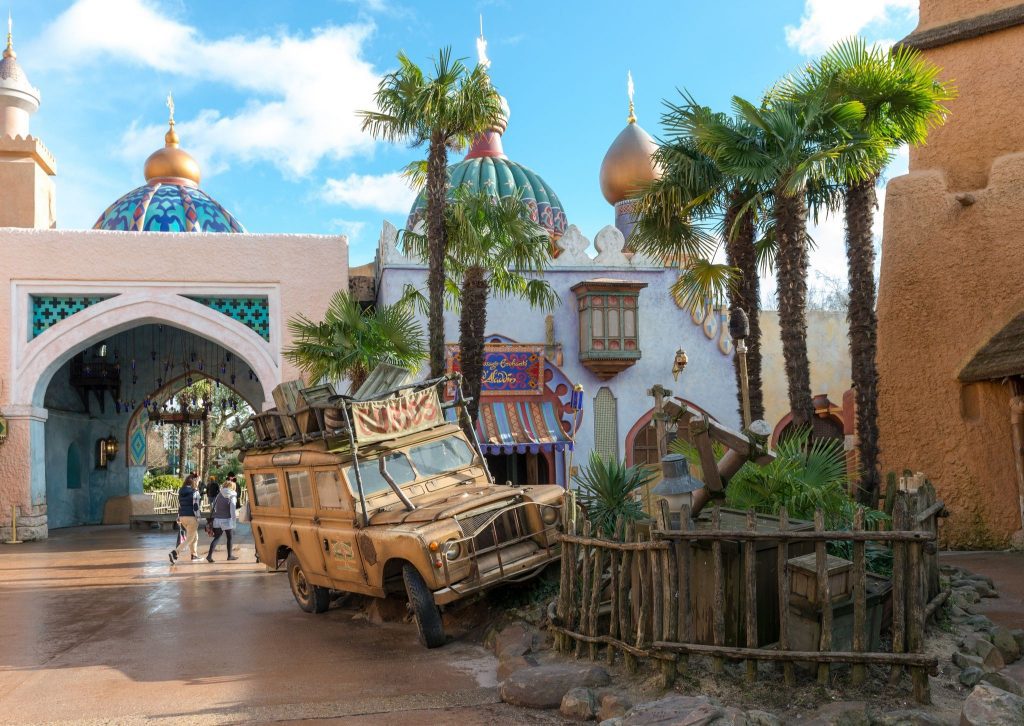 Main Street
Here you can find Disneyland Railroad Main Street Station, City Hall, Horse-Drawn Streetcars, Main Street Vehicles, Liberty Arcade, Discovery Arcade and Dapper Dan's Hair Cuts.
Discovery Land
You can find various interesting attractions, perfect for those passionate about science and sci-fi: Space Mountain: Mission 2, Buzz Lightyear Laser Blast, Orbitron – Machines Volantes, Star Tours, L'Astroport Services Interstellaires, Honey, I Shrunk the Audience, Autopia, Les Mysteres du Nautilus, Disneyland Railroad Discoveryland Station, Arcade Alpha & Arcade Beta, and Videopolis Theater.
Fantasy Land
Here you will find La Galerie de la Belle au Bois Dormant, Dumbo the Flying Elephant, La Tanière du Dragon, It's a small world, Peter Pan's Flight, Blanche-Neige et le Sept Nains, Les Voyages de Pinocchio, Alice's Curious Labyrinth,  Le Château de la Belle au Bois Dormant, Le Carrousel de Lancelot, Mad Hatter's Tea Cups, Le Pays des Contes de Fées, Casey Jr. – Le Petit Train du Cirque, Disneyland Railroad Fantasyland Station, Fantasy Festival Stage and Le Théâtre du Château.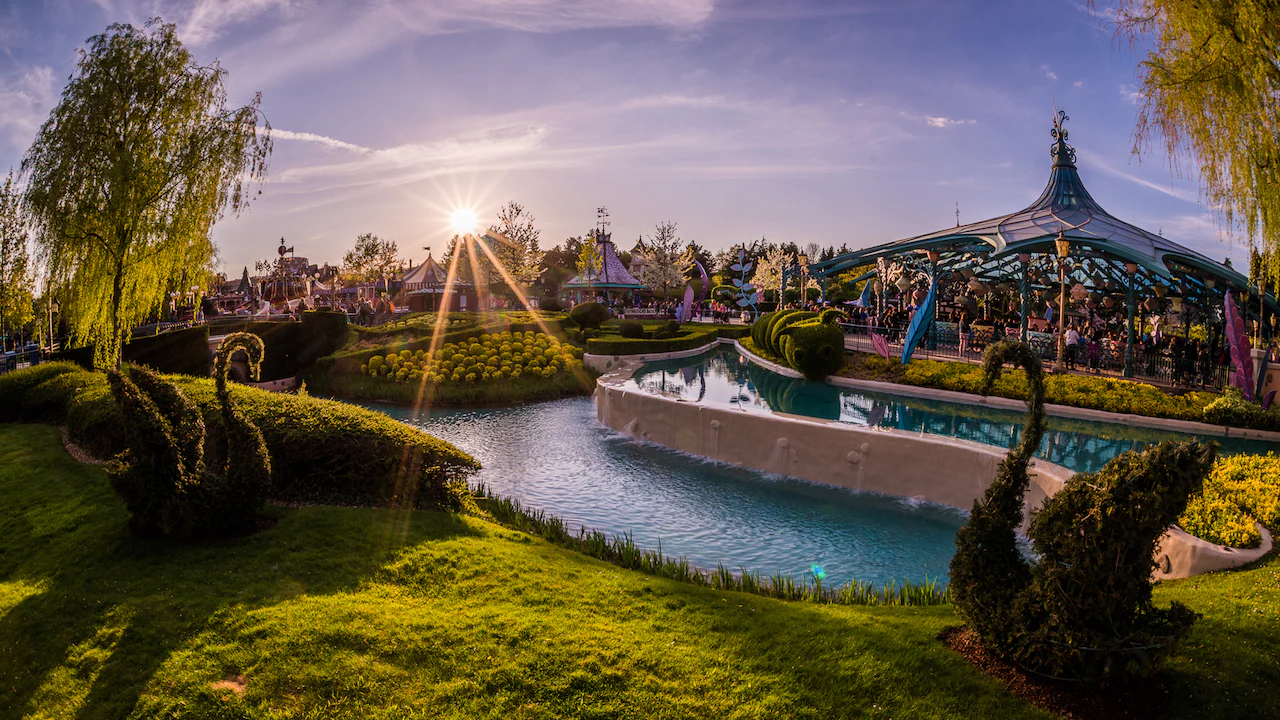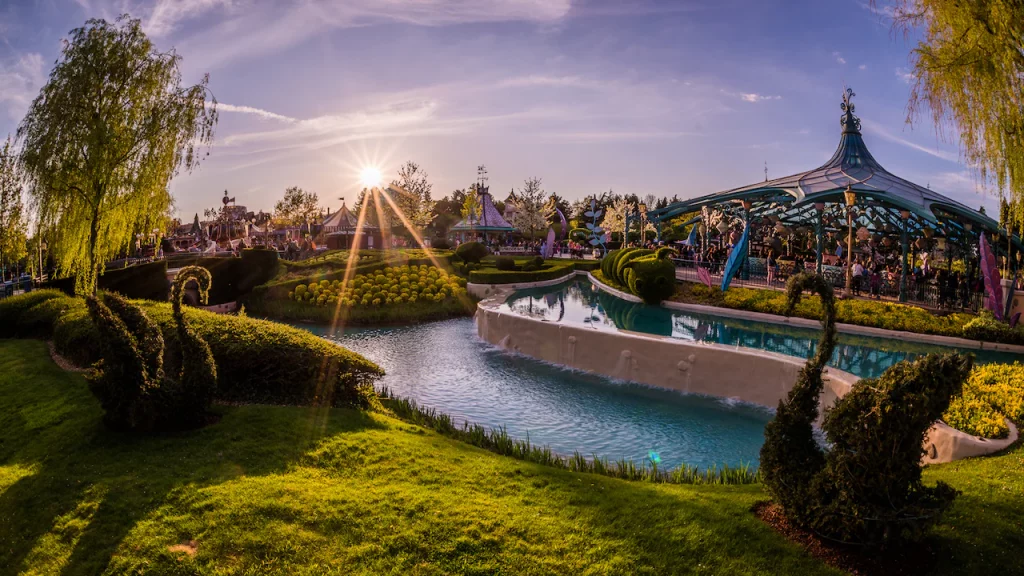 Frontier Land
You can discover attractions such as Big Thunder Mountain, Phantom Manor, Thunder Mesa Riverboat Landing, Rustler Roundup Shootin' Gallery, Legends of the Wild West, River Rogue Keelboats, Pocahontas Indian Village, Woody's Roundup, Disneyland Railroad Frontierland Depot and The Chaparral Theater.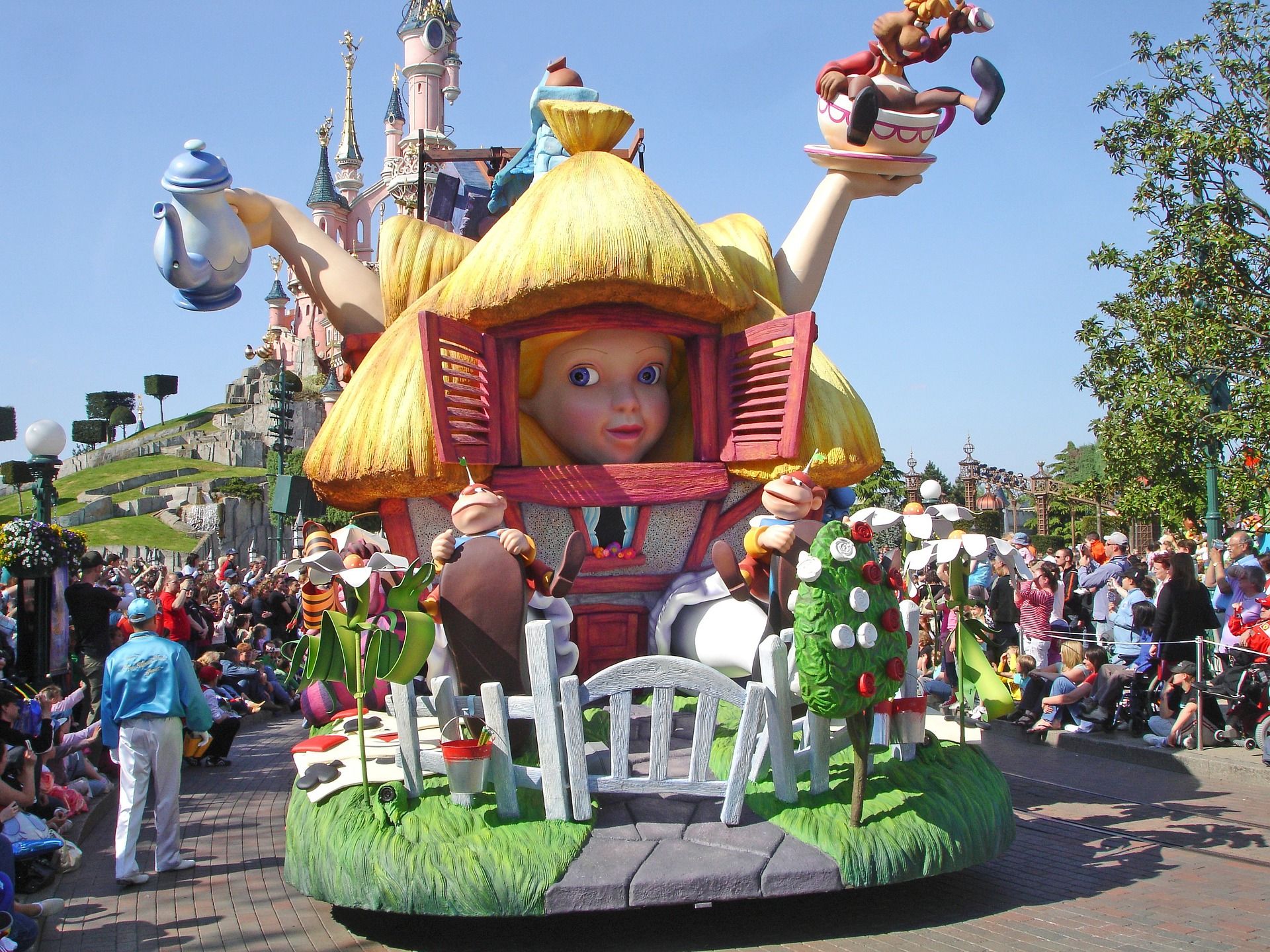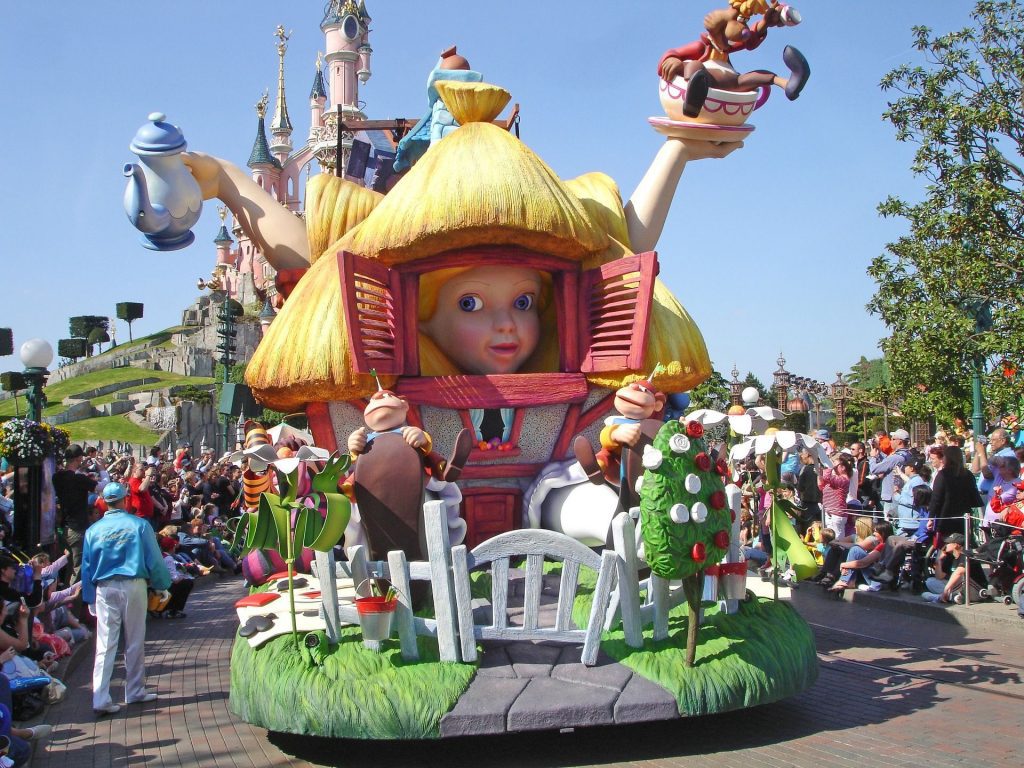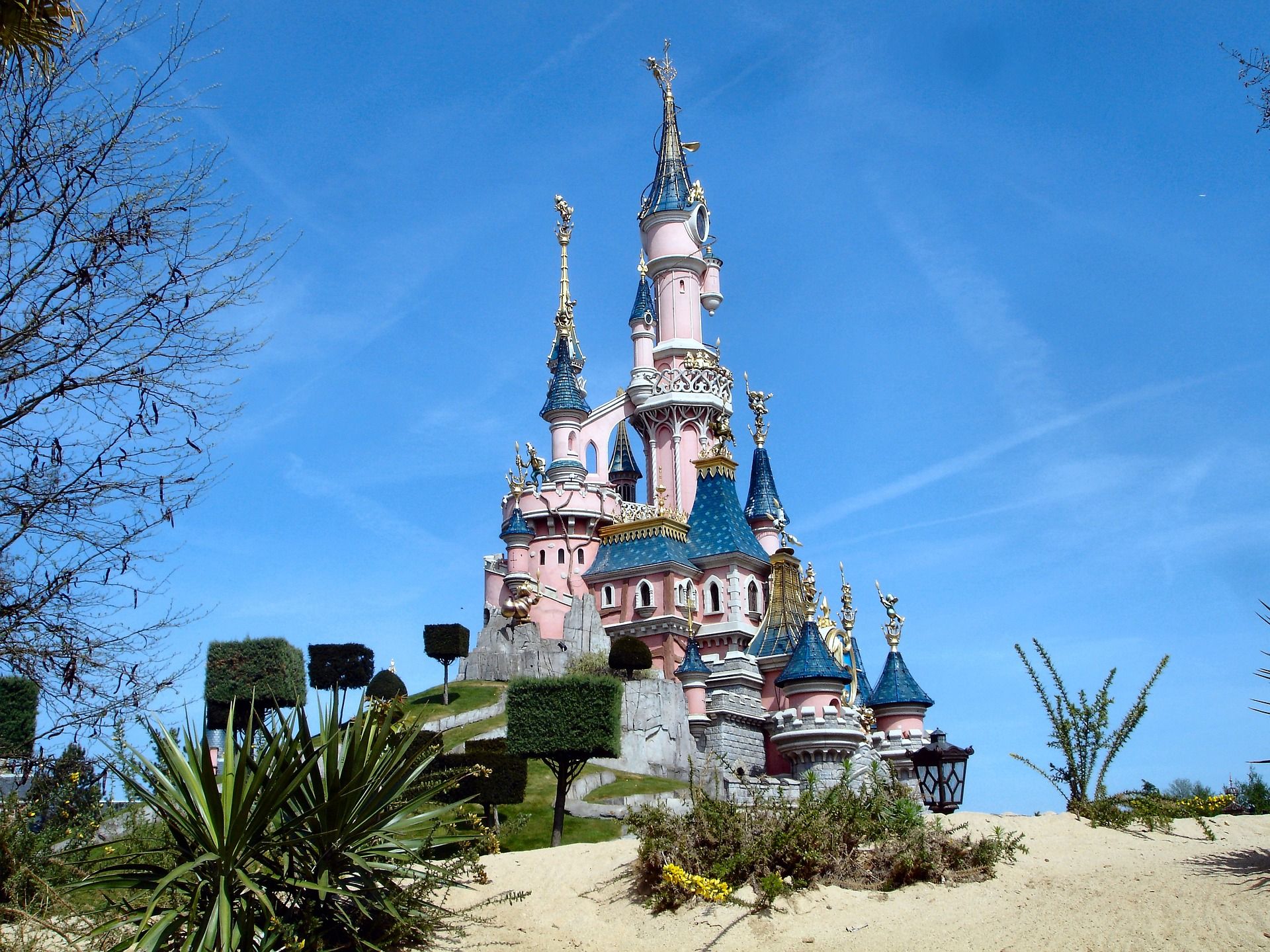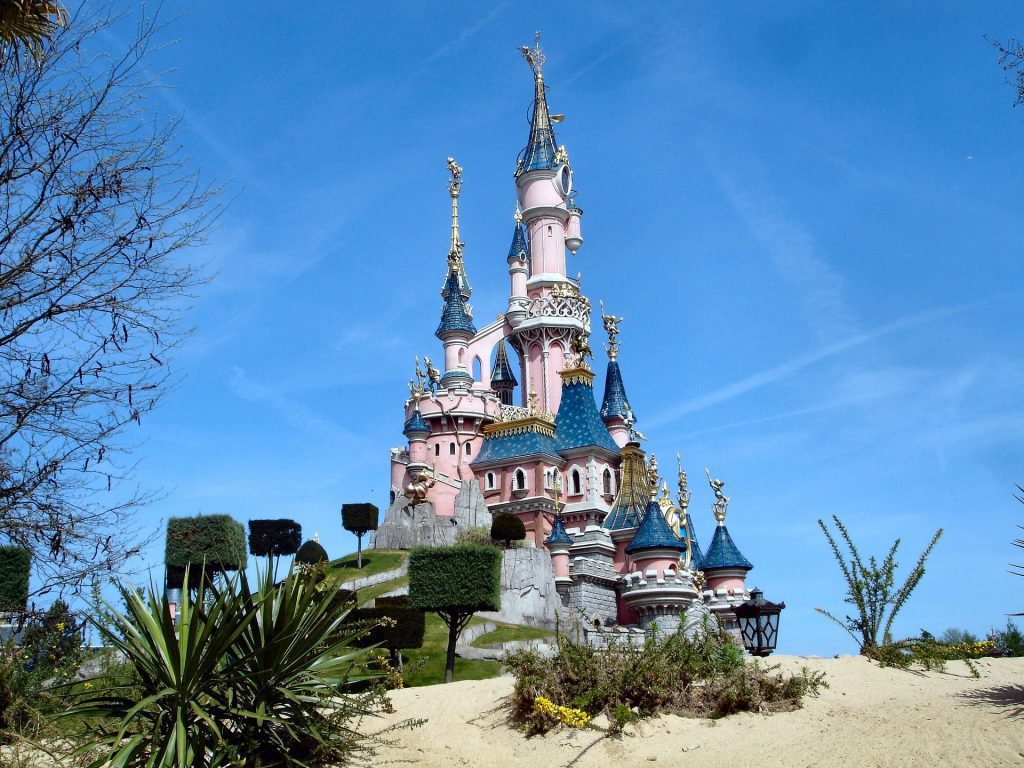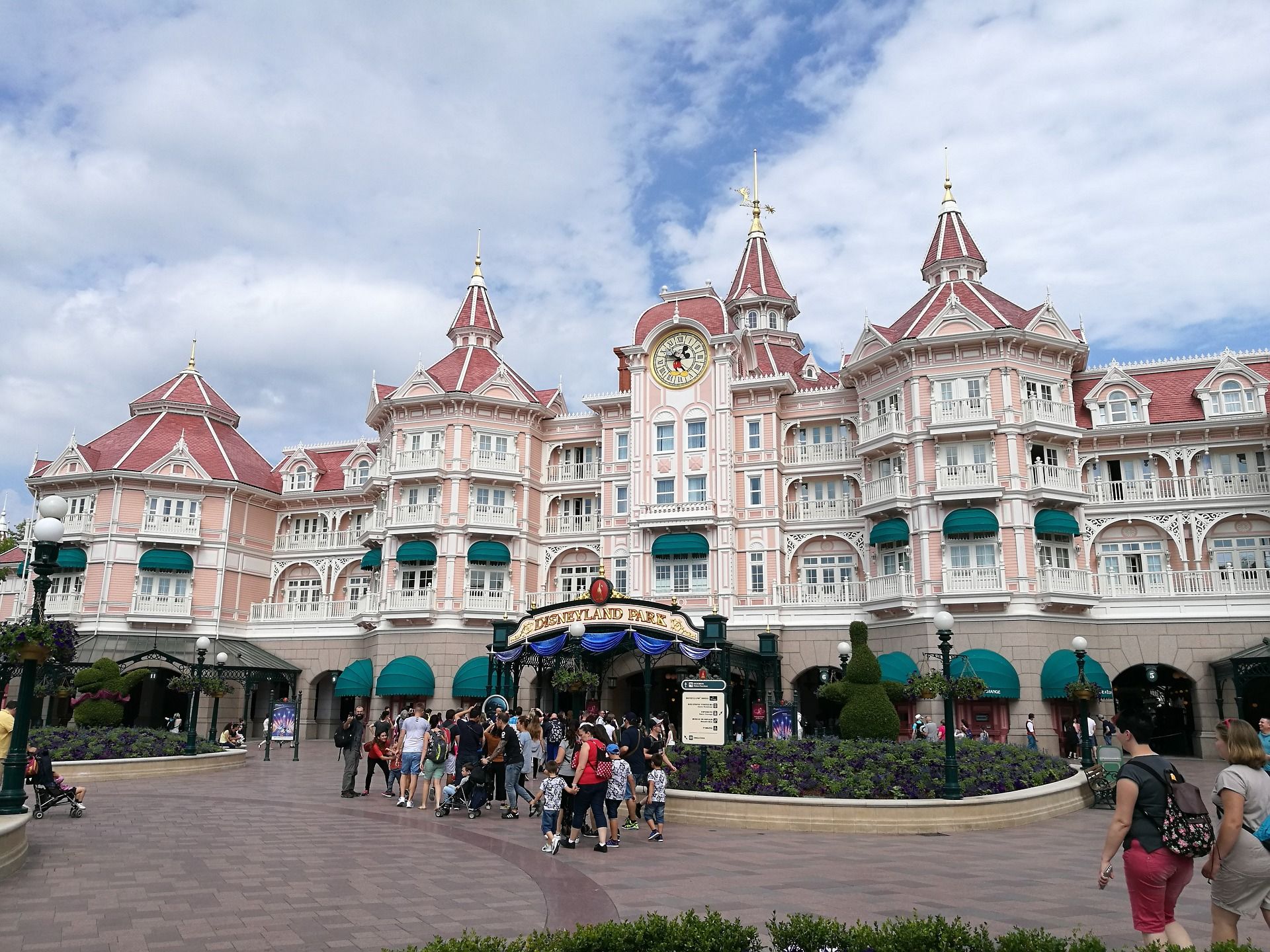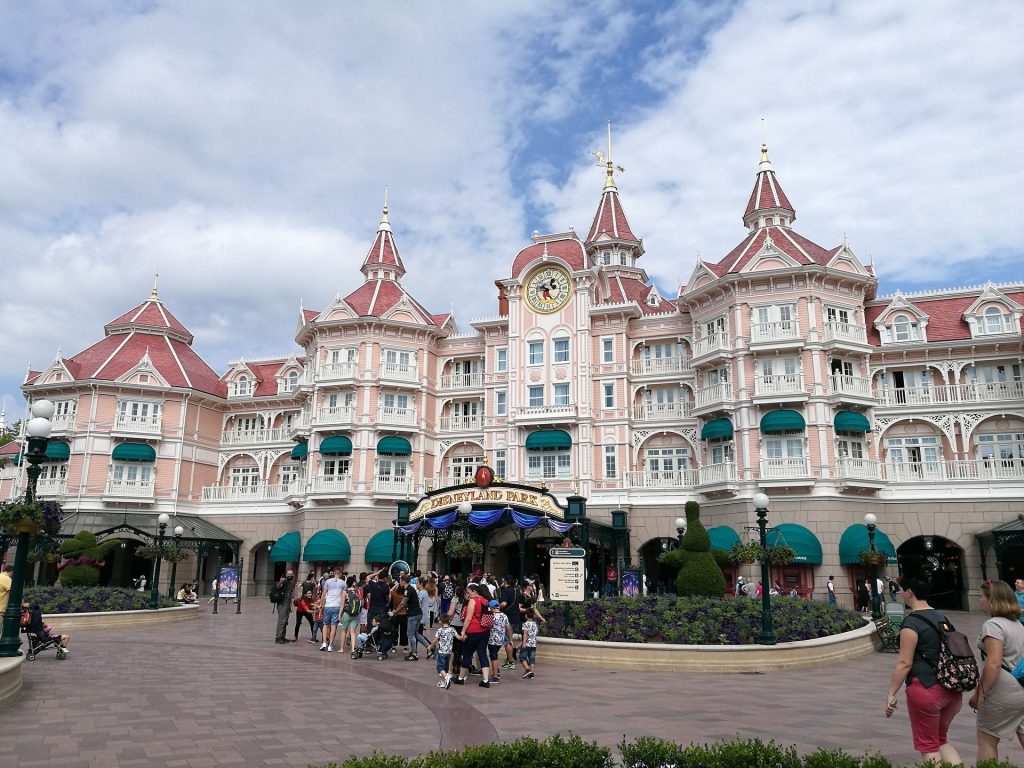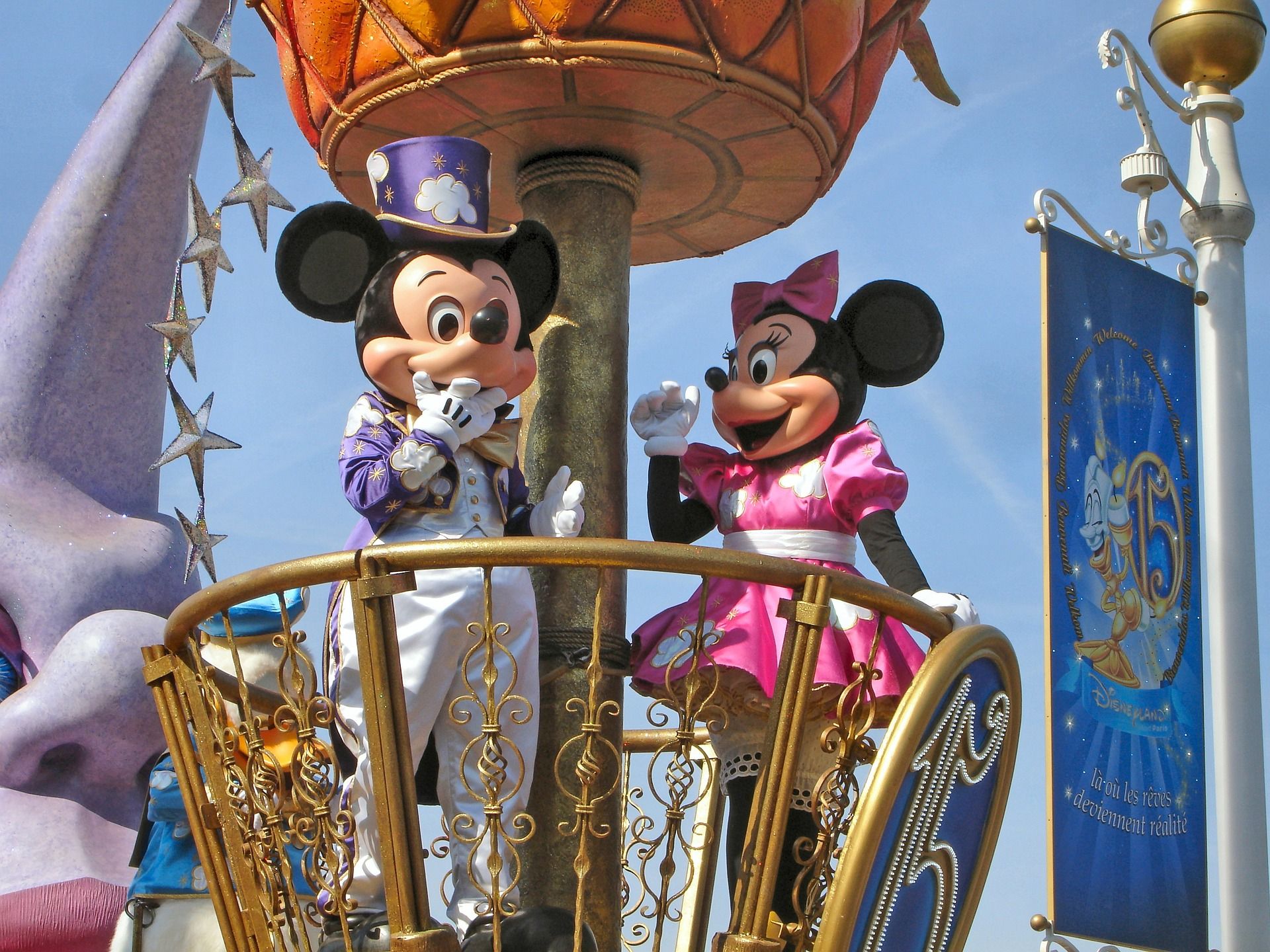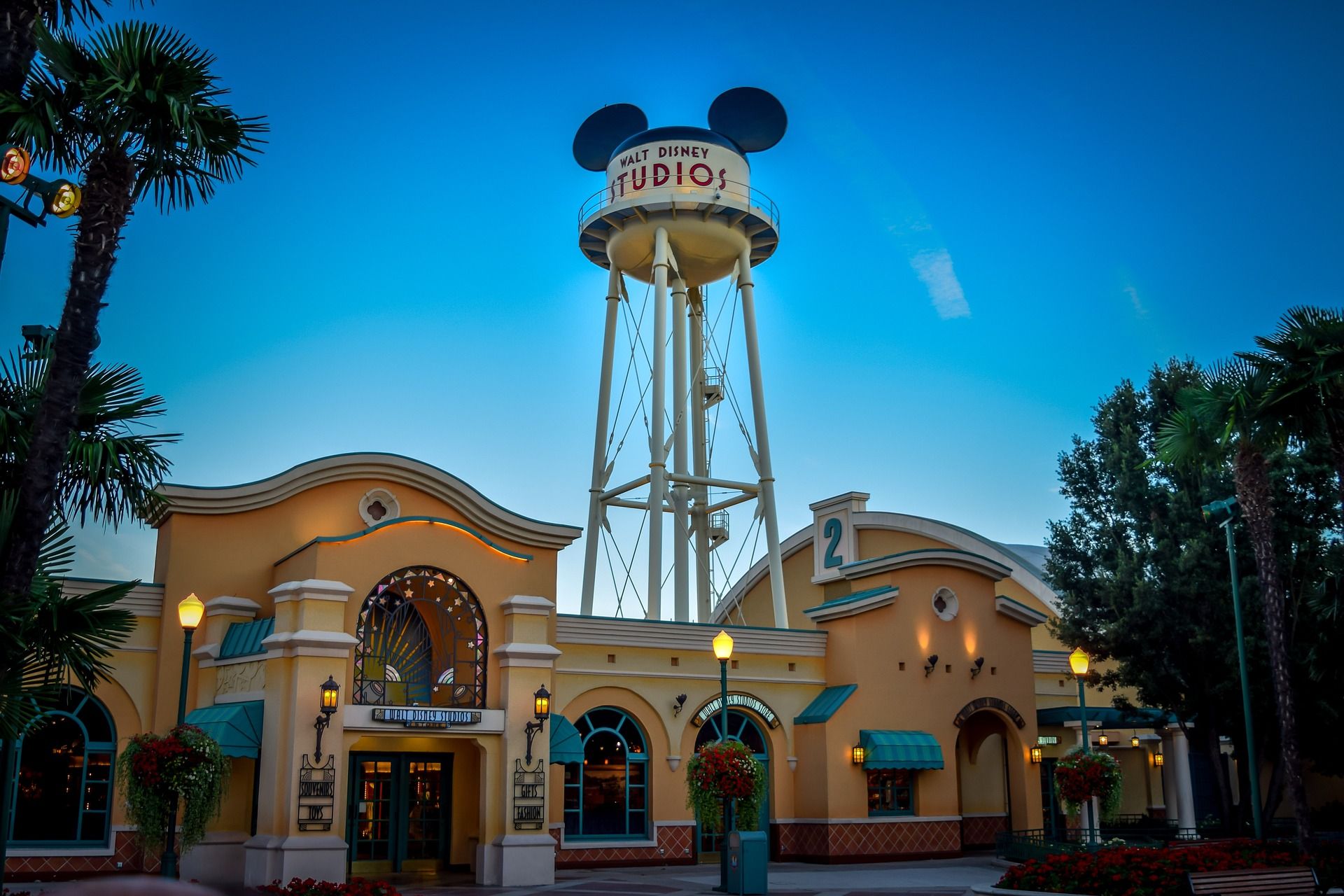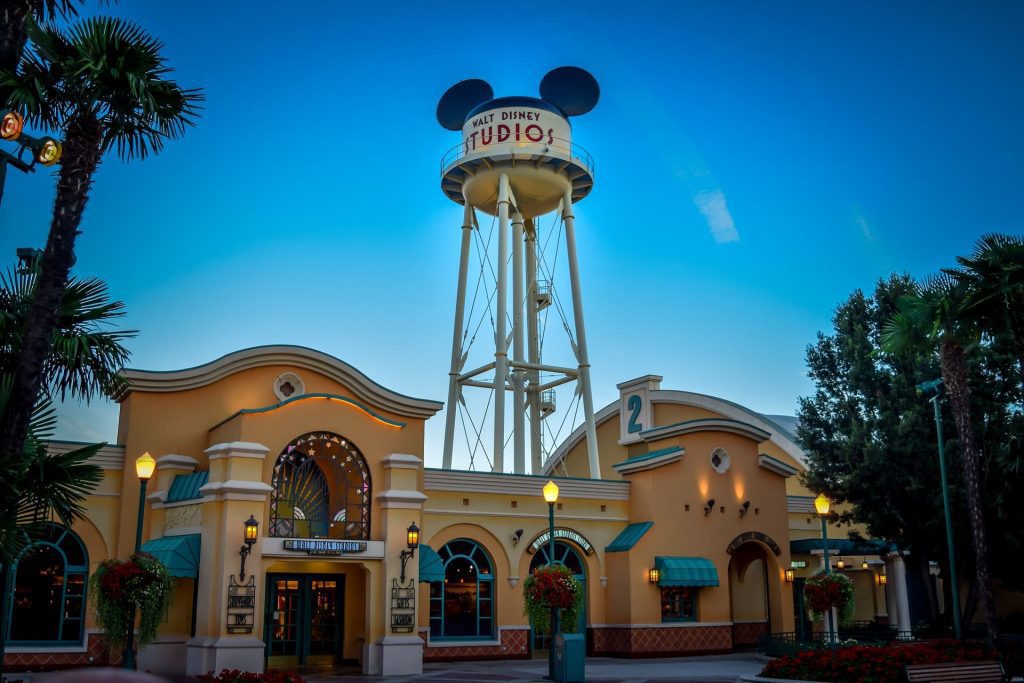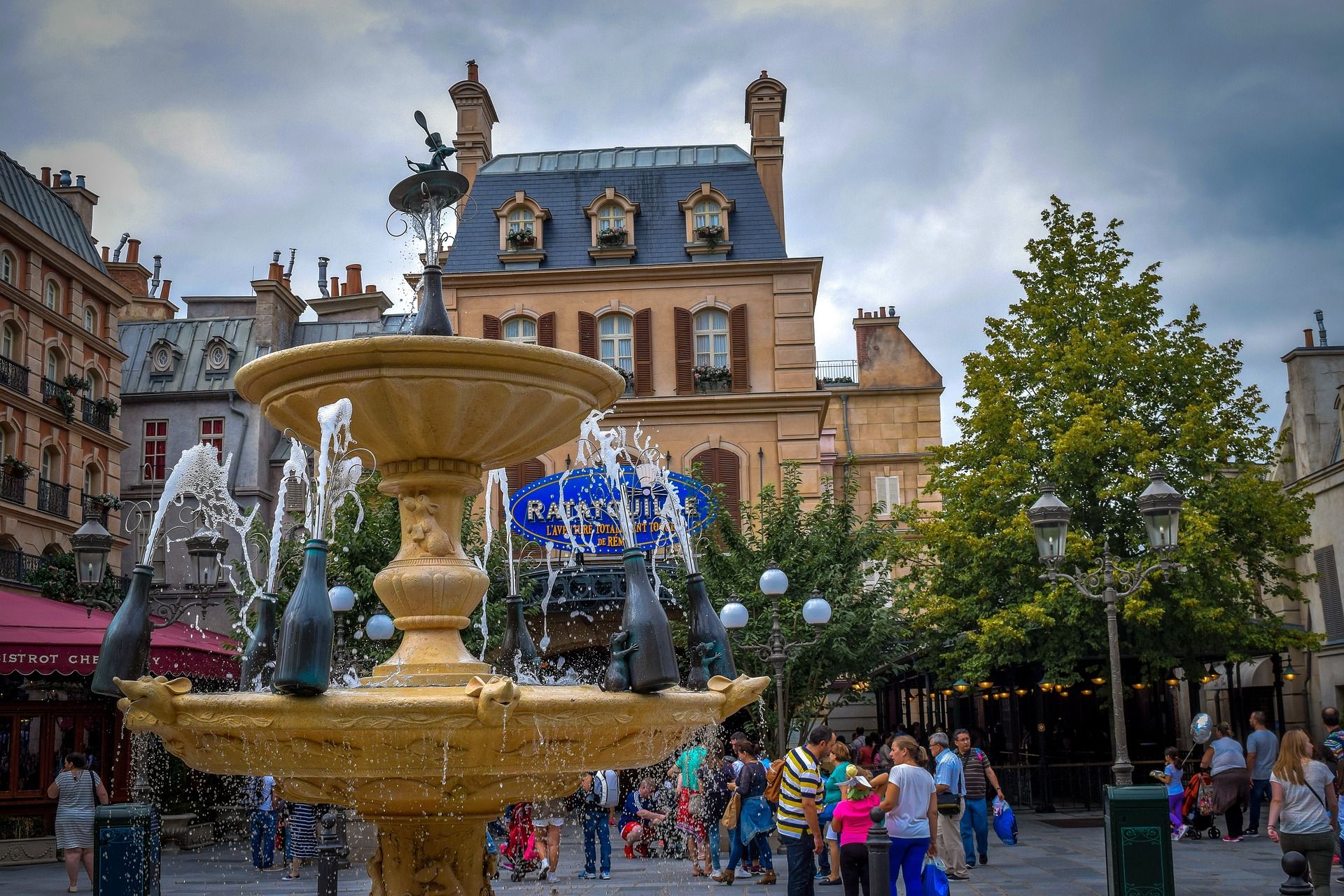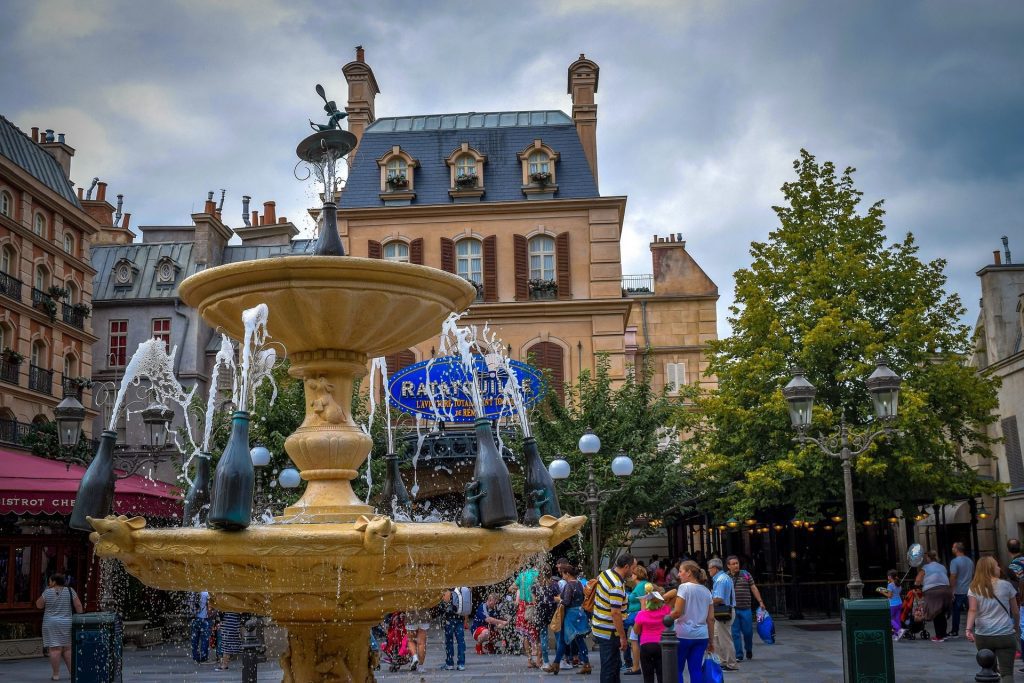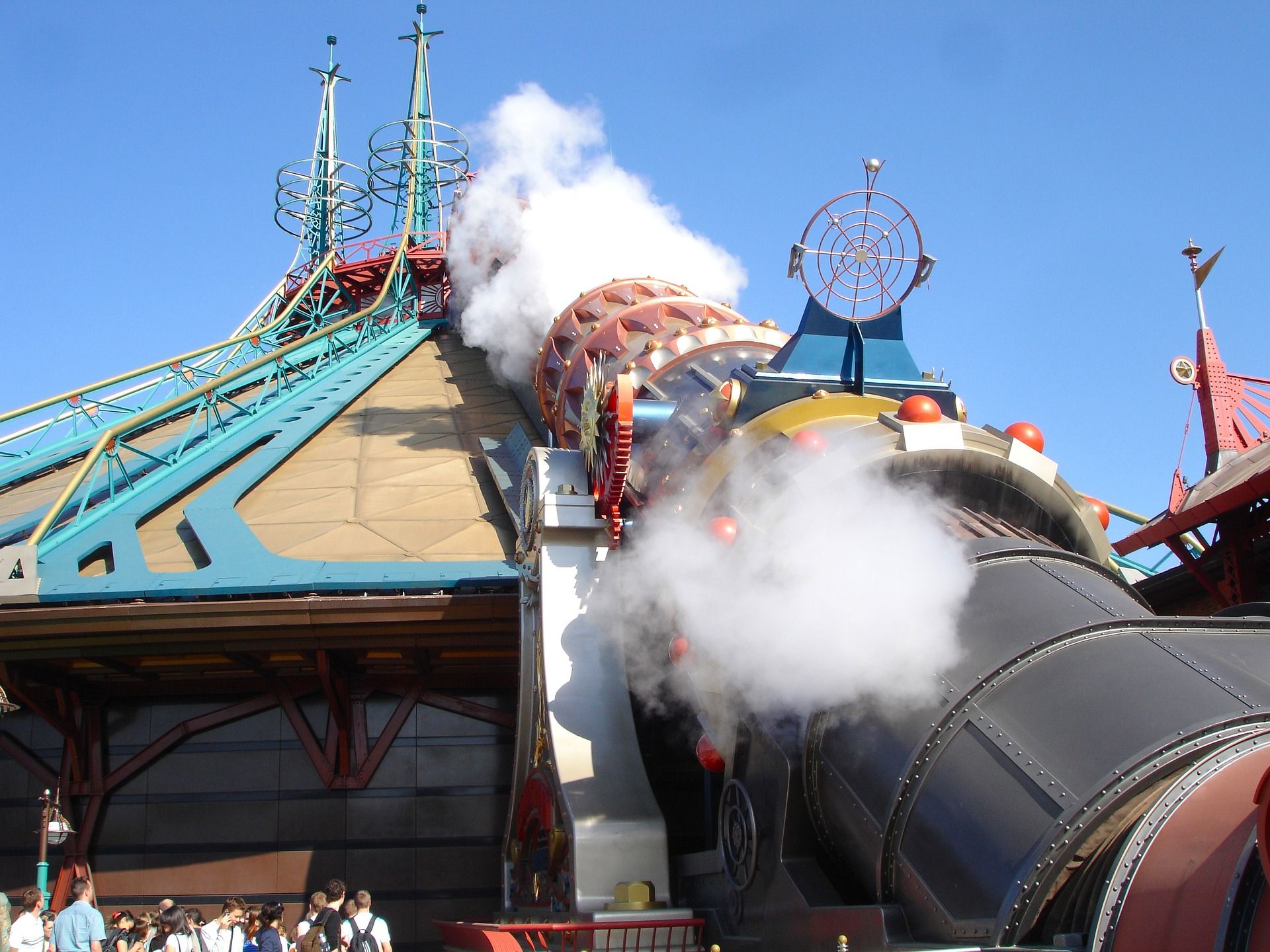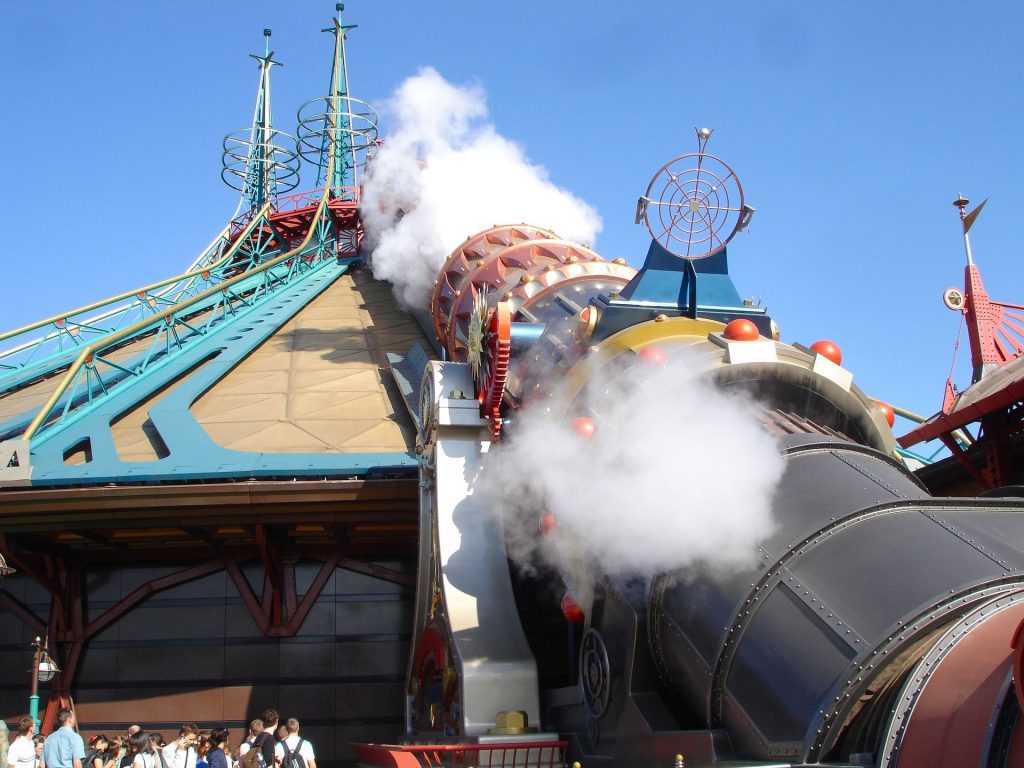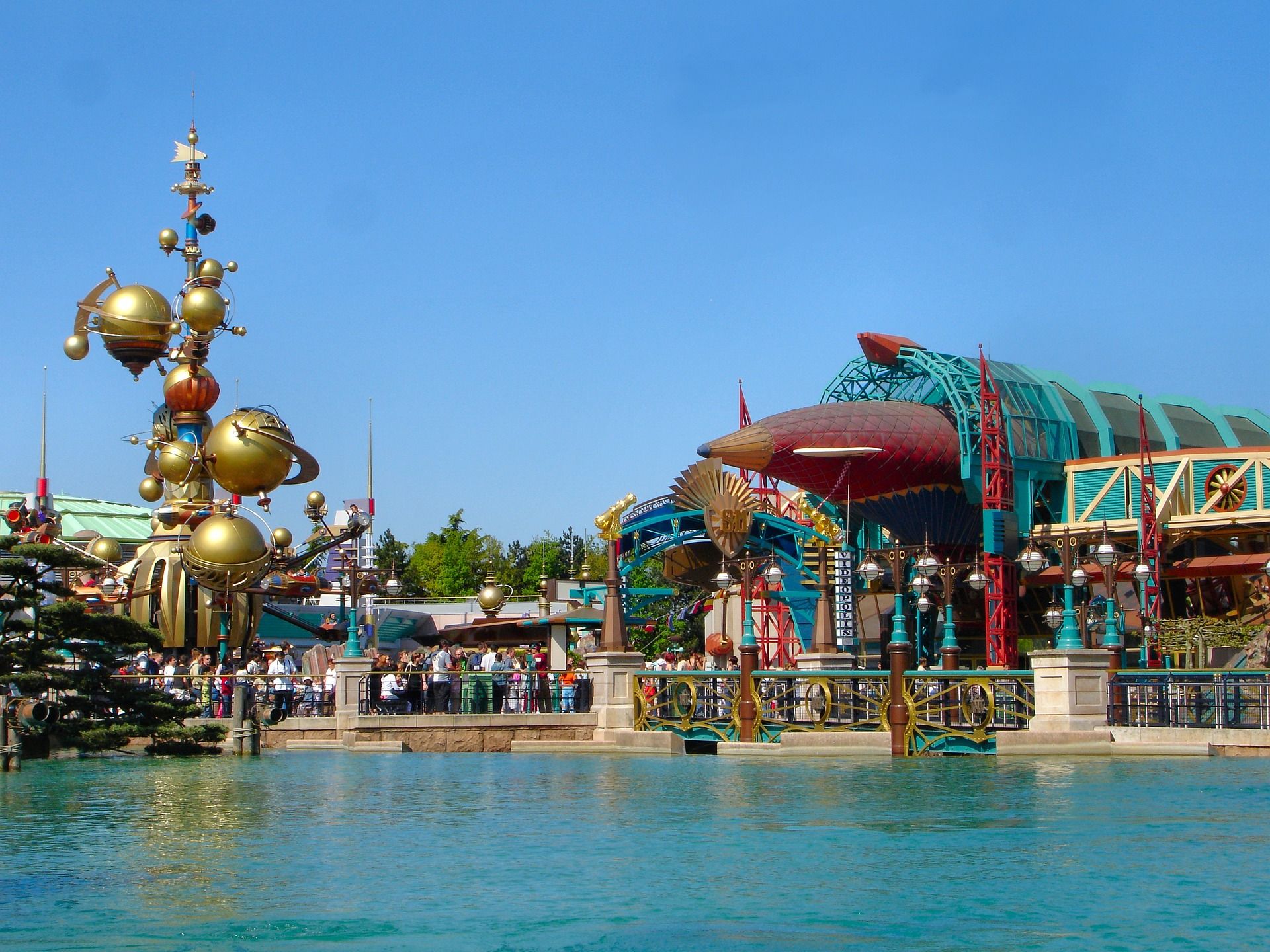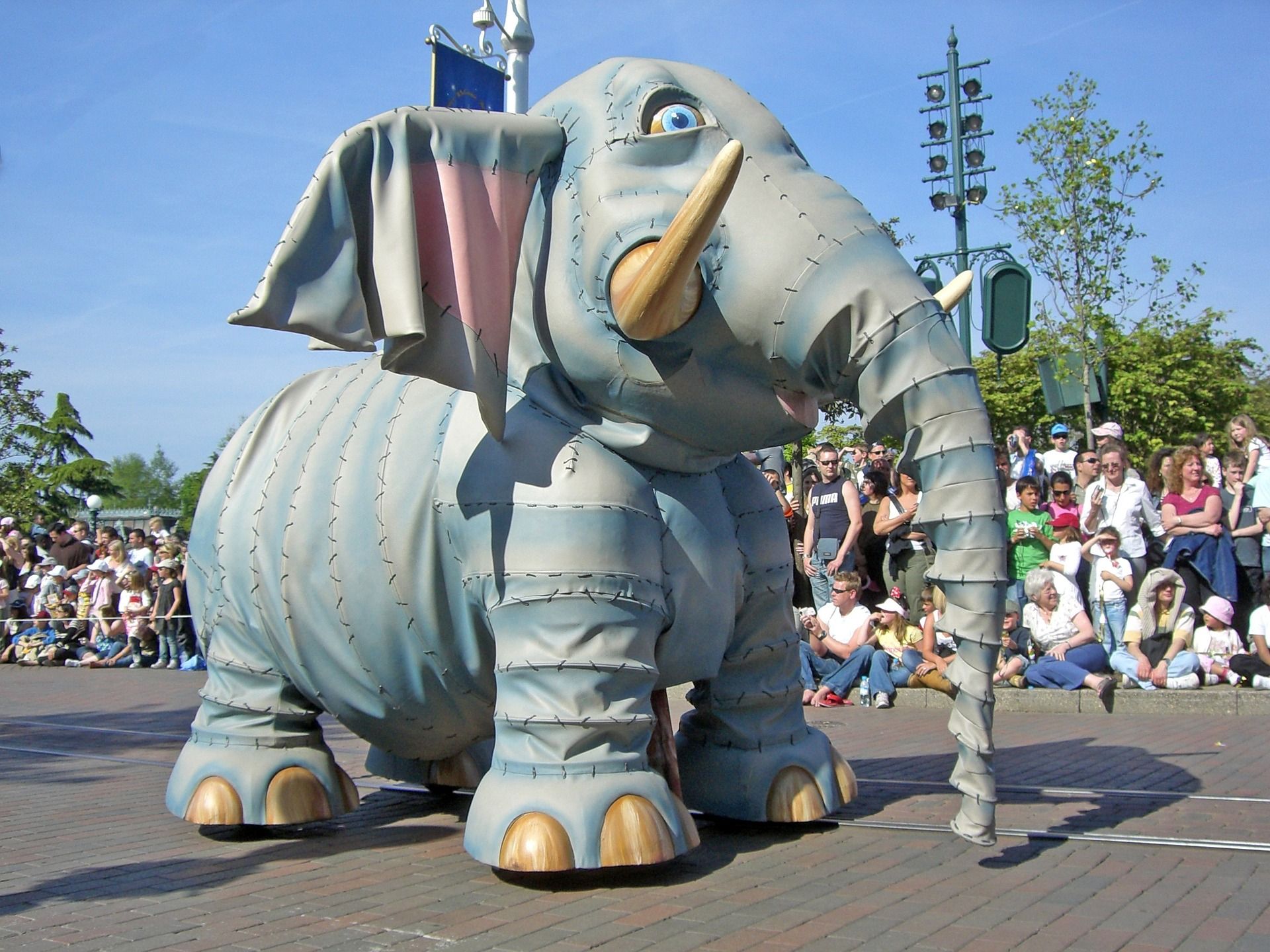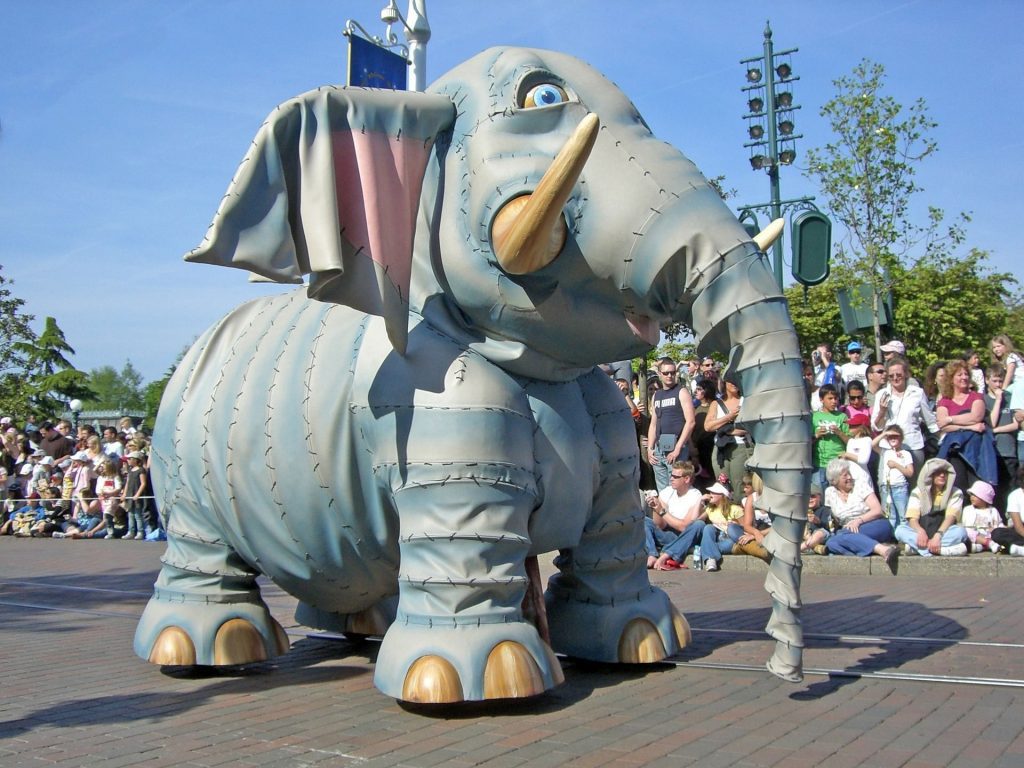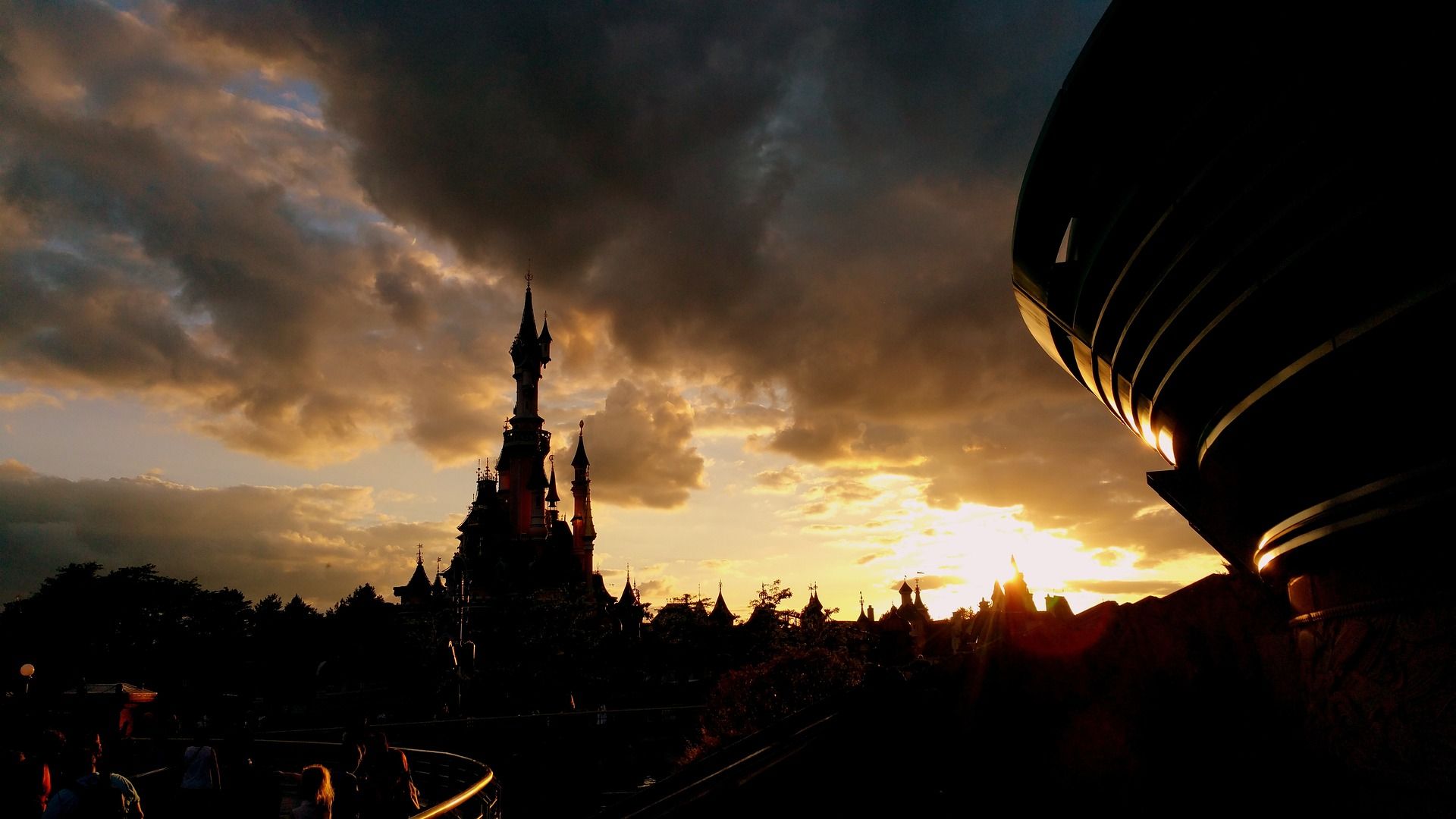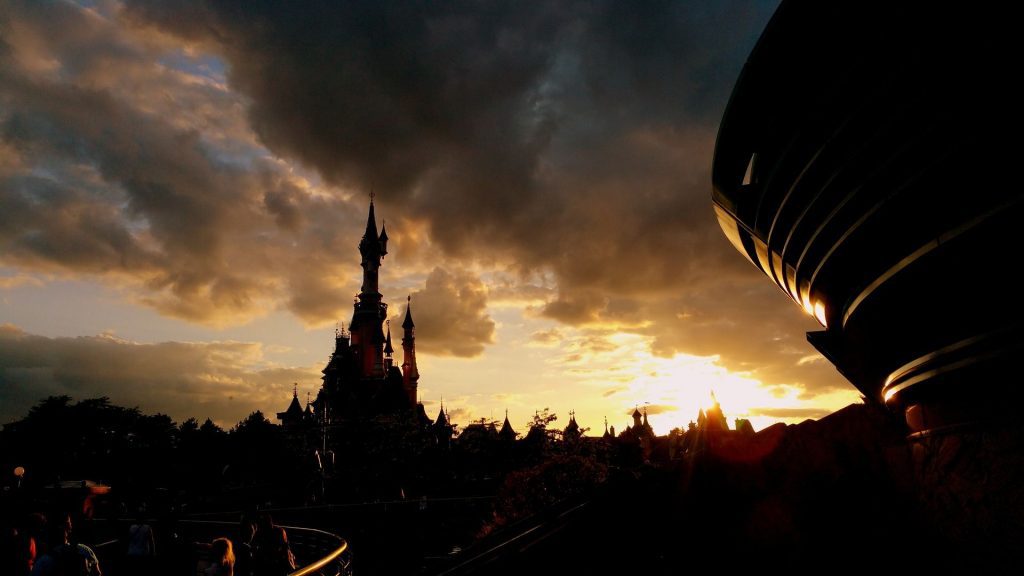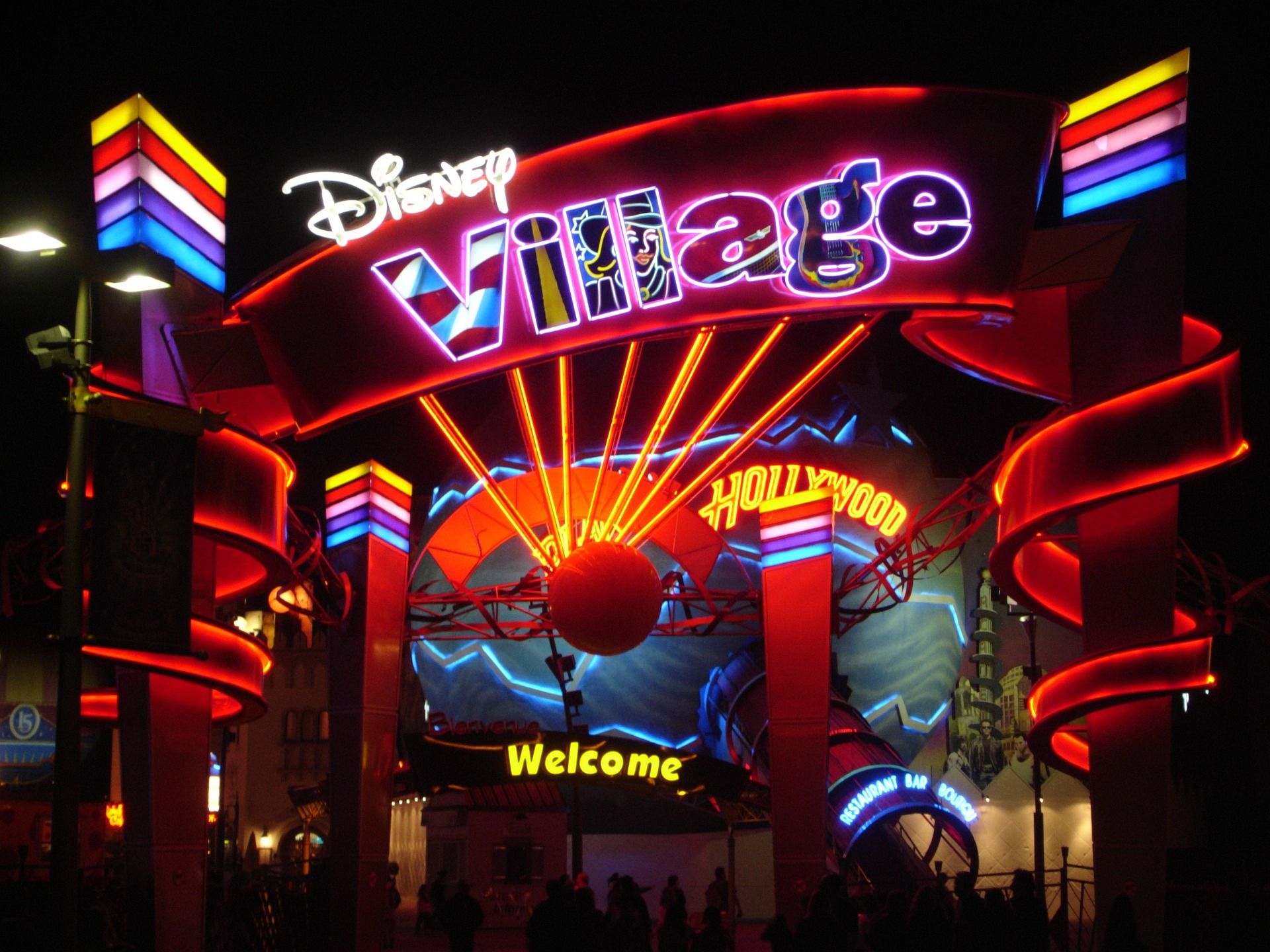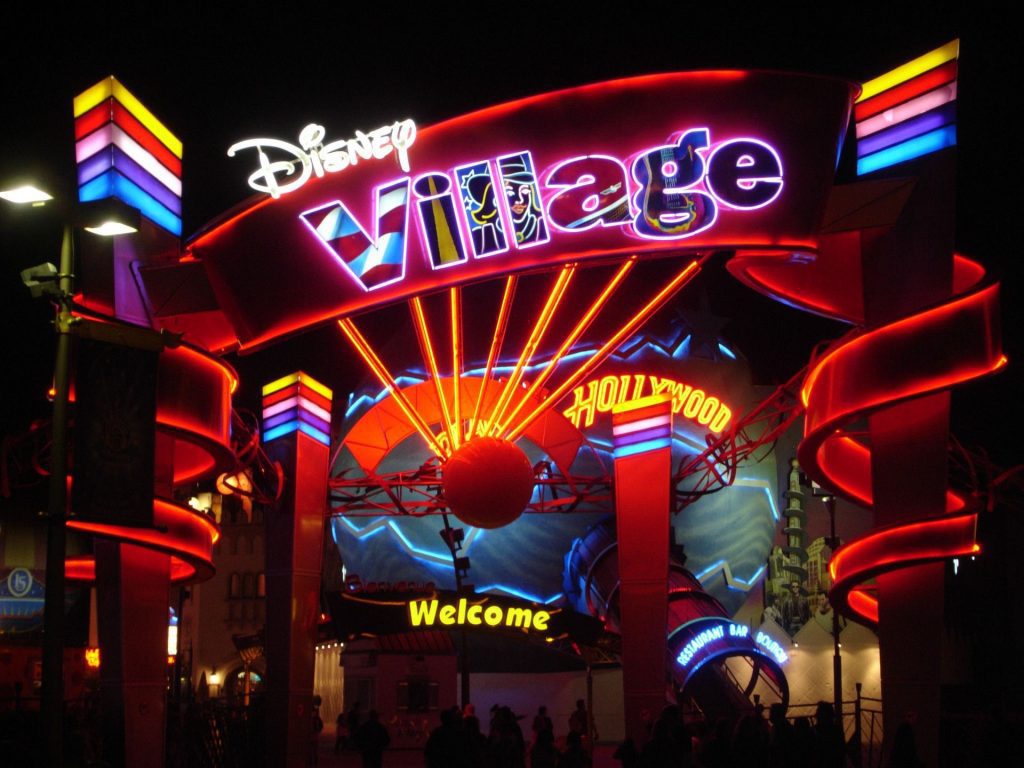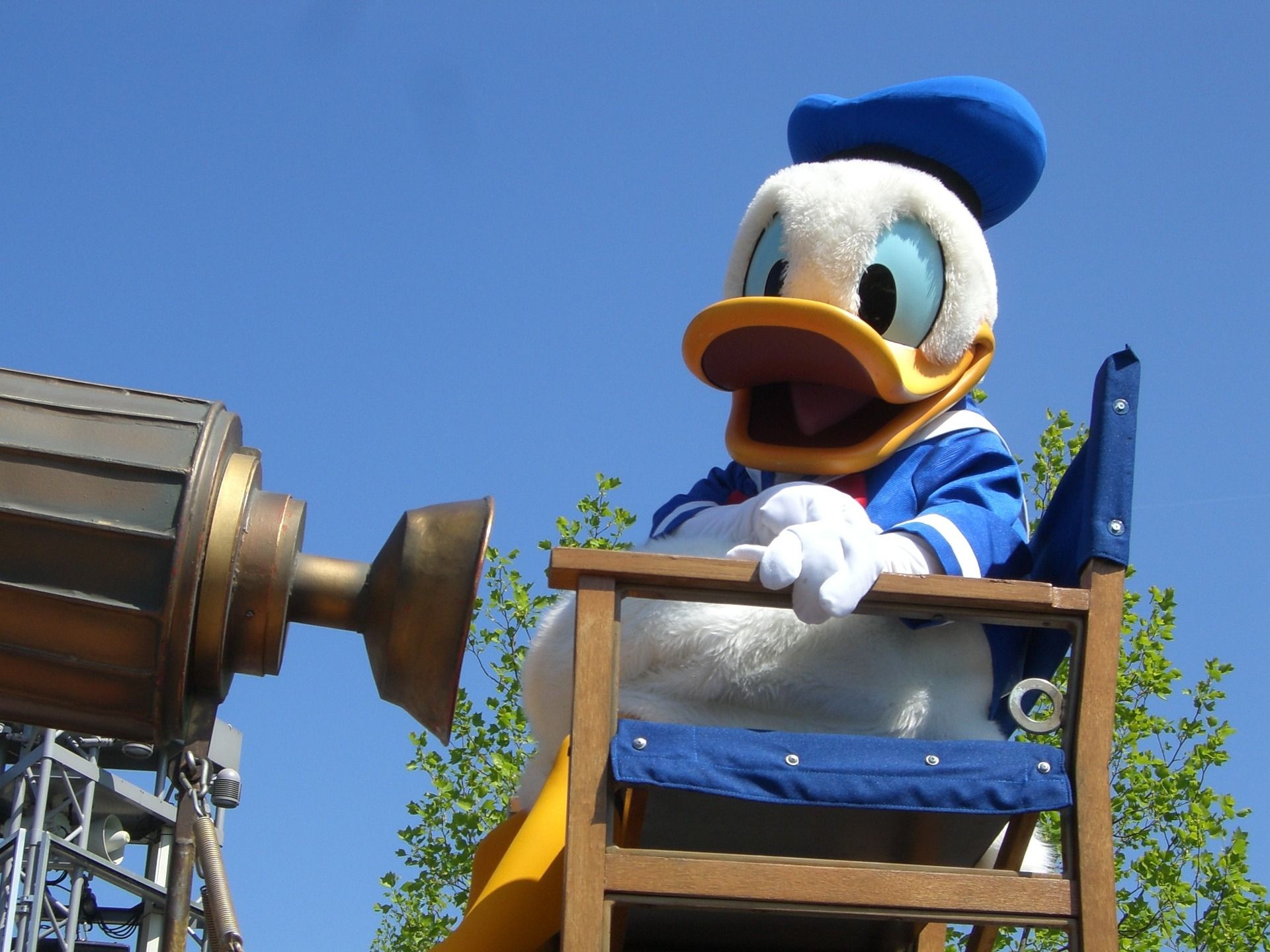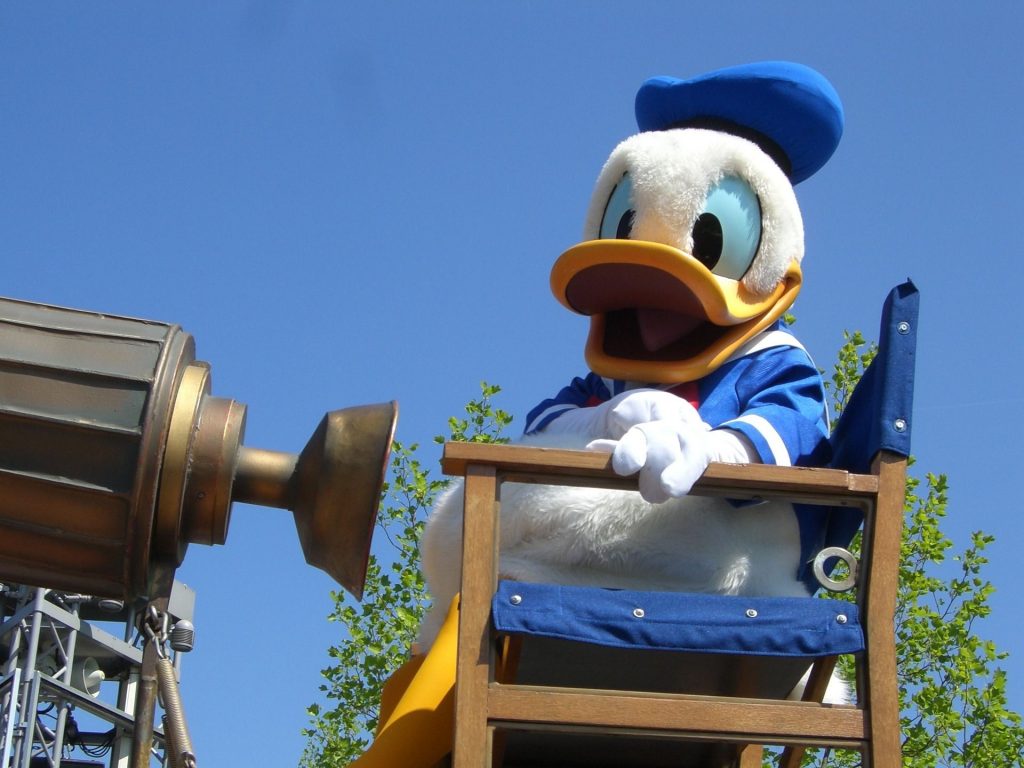 Here is something about some of the most popular attractions:
In the Disney Studio 1 location you can discover how a Hollywood movie set looks and you can walk around enjoying the lights and the unique setting. You can see how some of the most famous scenes from movies are produced. This attraction is suitable for all ages!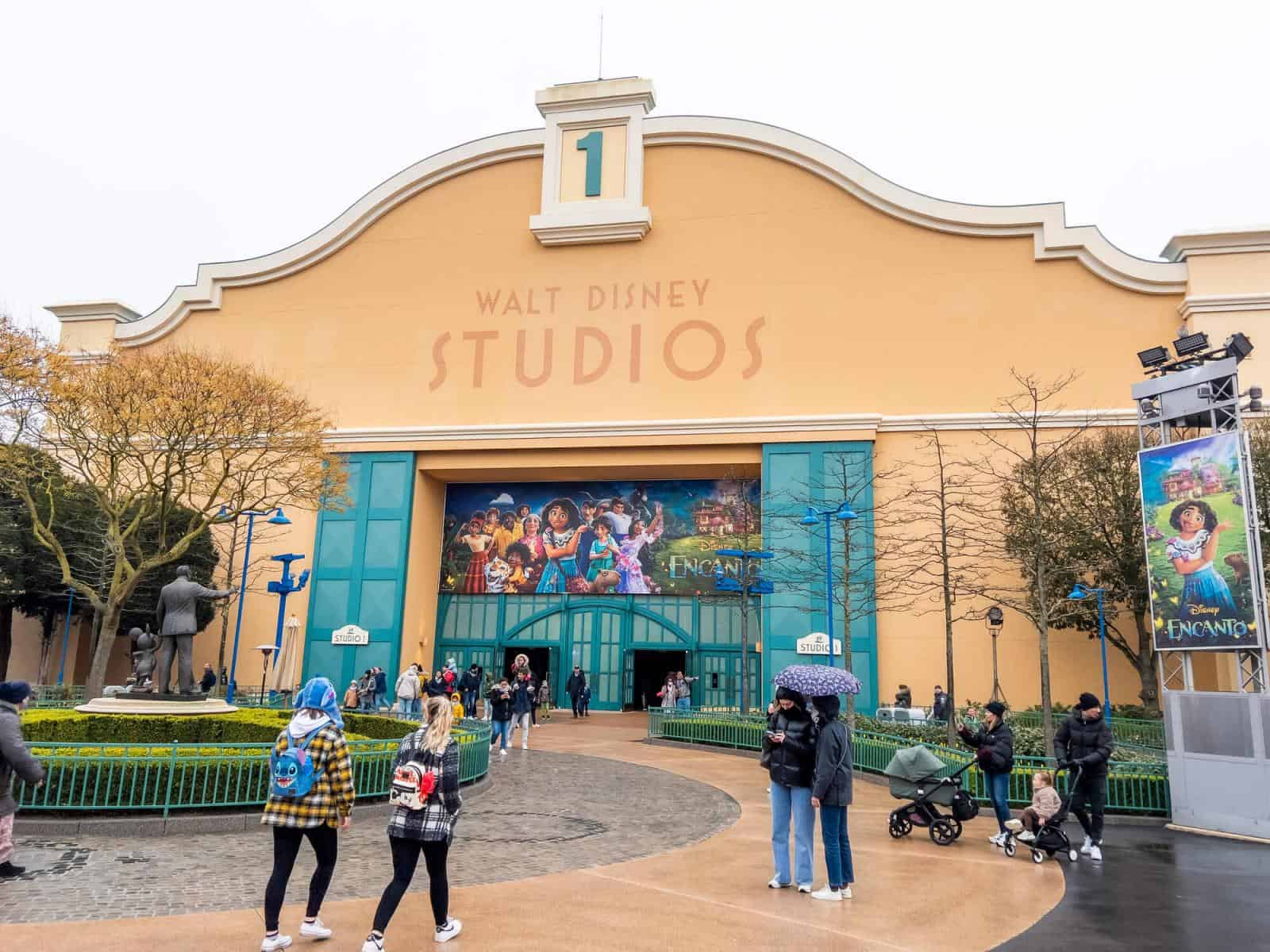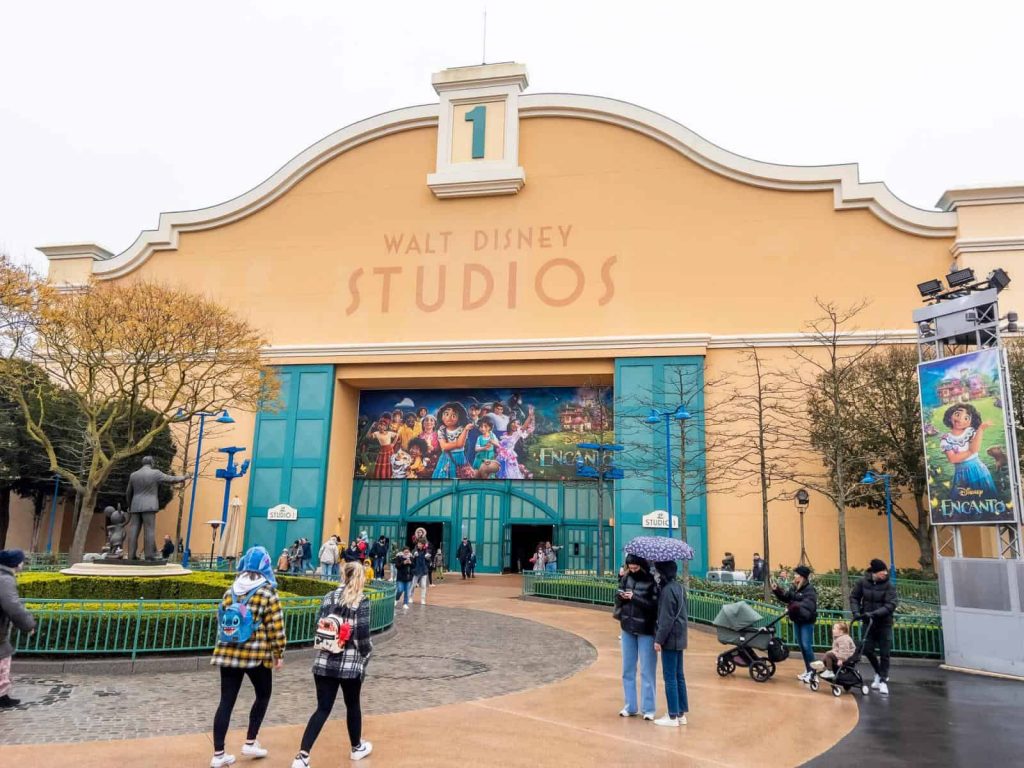 In Toy Soldiers Parachute Drop you will be part of the small green battalion of Sarge. You will see green toy soldiers and a lot of towers, while you will simulate a parachute jump above the military base.
In Cars Quatre Roues Rallye you will go with the cars through the desert town called Radiator Spring. Here you will drive your favorite car, on a route full of adventure. Also in the same spirit, is Cars ROAD TRIP, where you will find your favorite characters from Cars! You can photograph them whenever you want and, at the first stop, you will see Lightning (Flash) McQueen, Luigi and Guido. In the second stop, a natural car wash takes place, in the Cars-tastrophe Canyon, and, in the final stop, you will see Mater.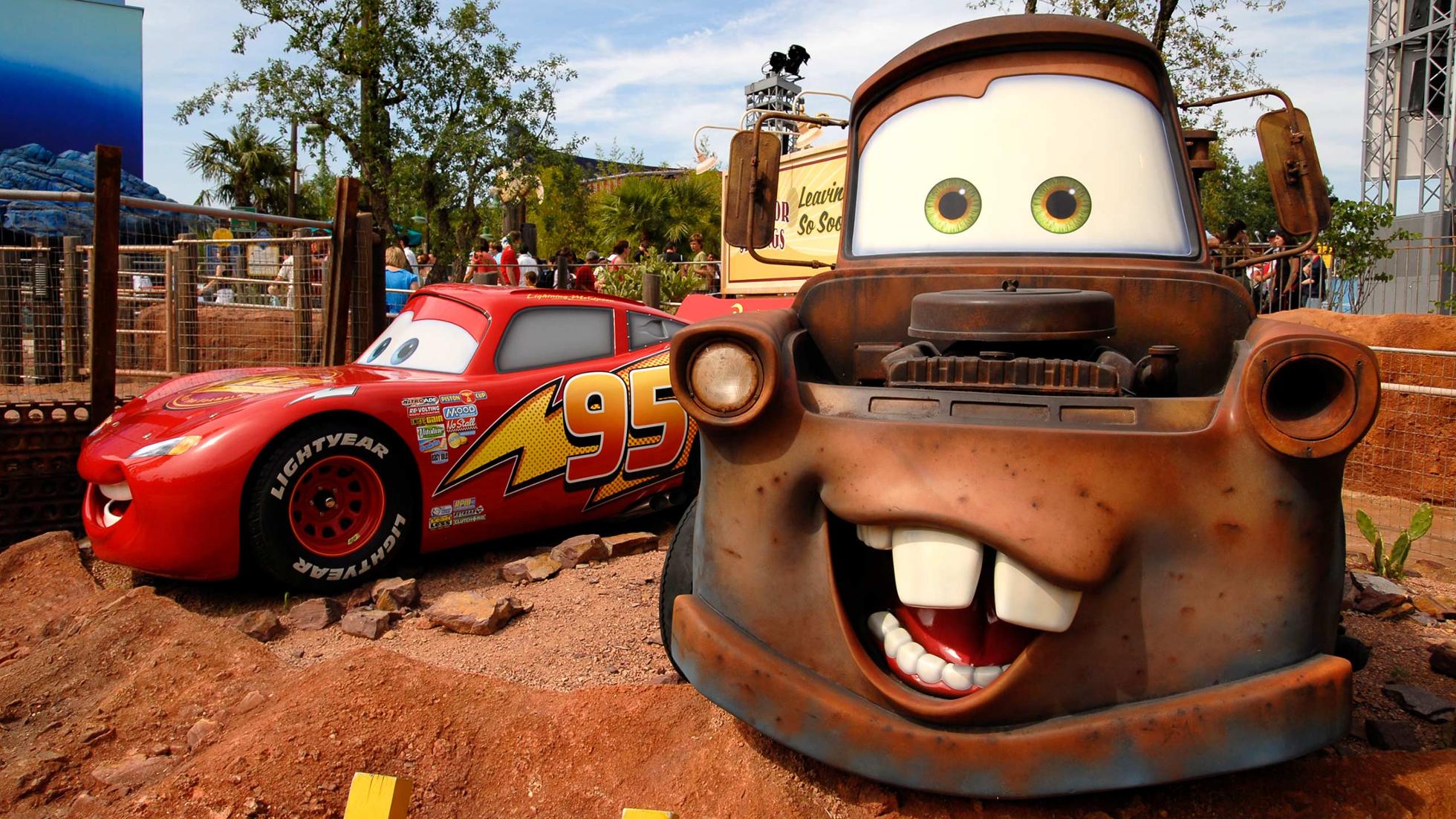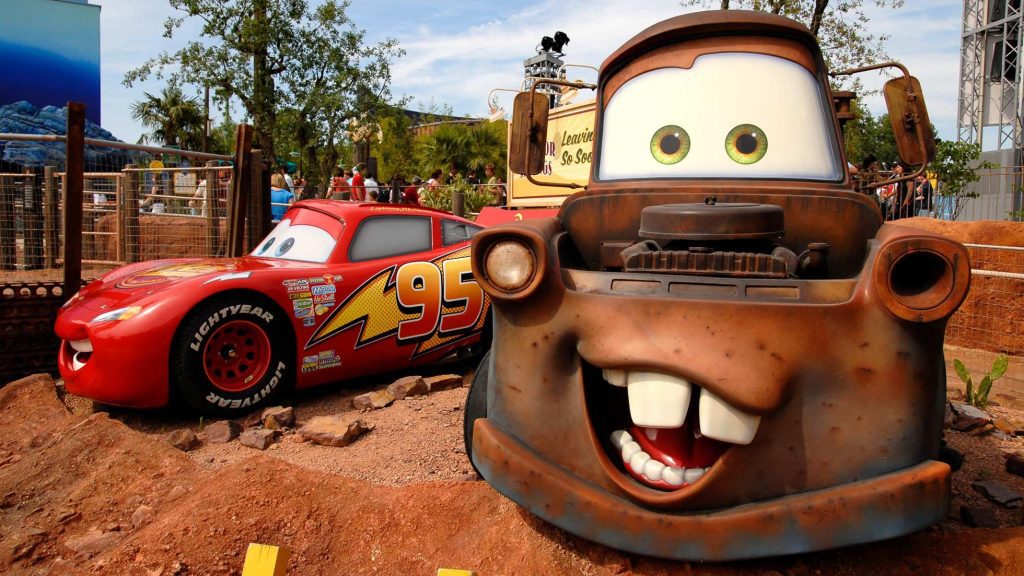 If you're a Spider-Man fan, you can take part in Spider-Man W.E.B. Adventure. Here you will be a hero yourself, involved in a special mission that aims to capture the Spider-Bots, before they cause a technological disaster. It is an experience suitable for both very young and adult fans.
In Ratatouille: The Adventure you will have a 4D experience that will transport you to the wonderful universe of the movie Ratatouille.
Here you will find your favorite characters, and Chef Skinner will walk you through the Parisian restaurant, showing you a lot of new smells, sounds and images.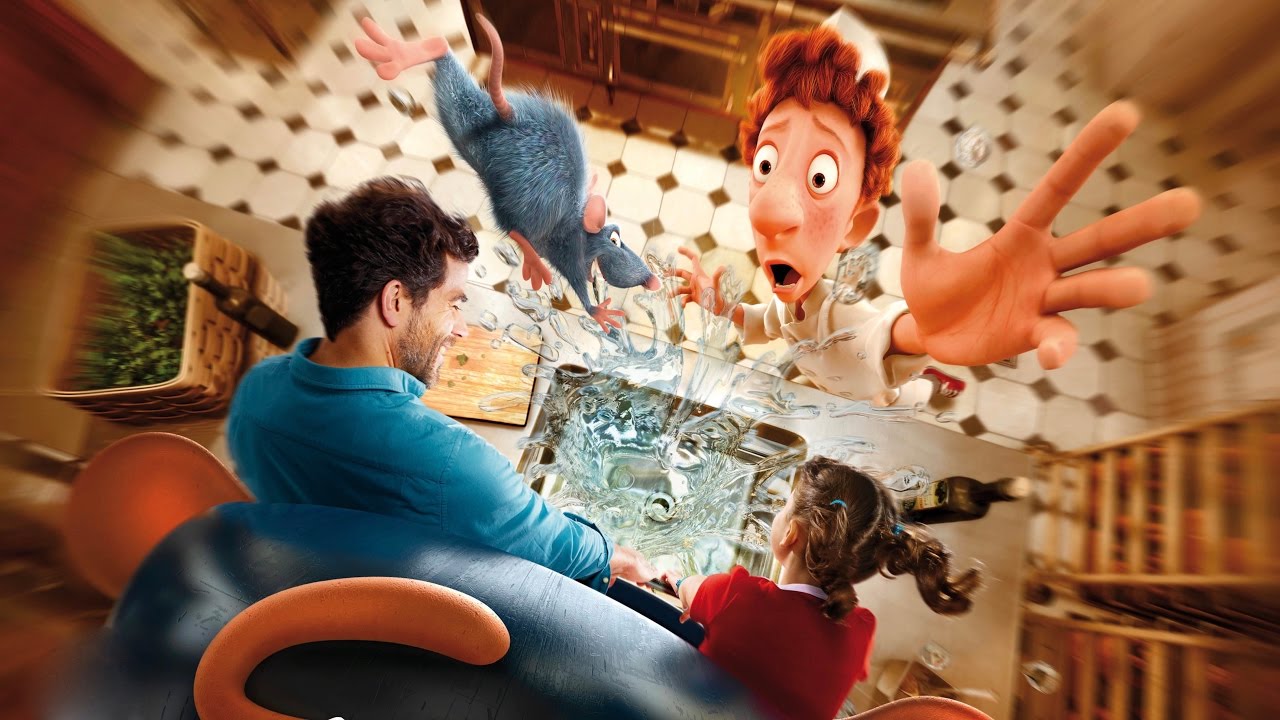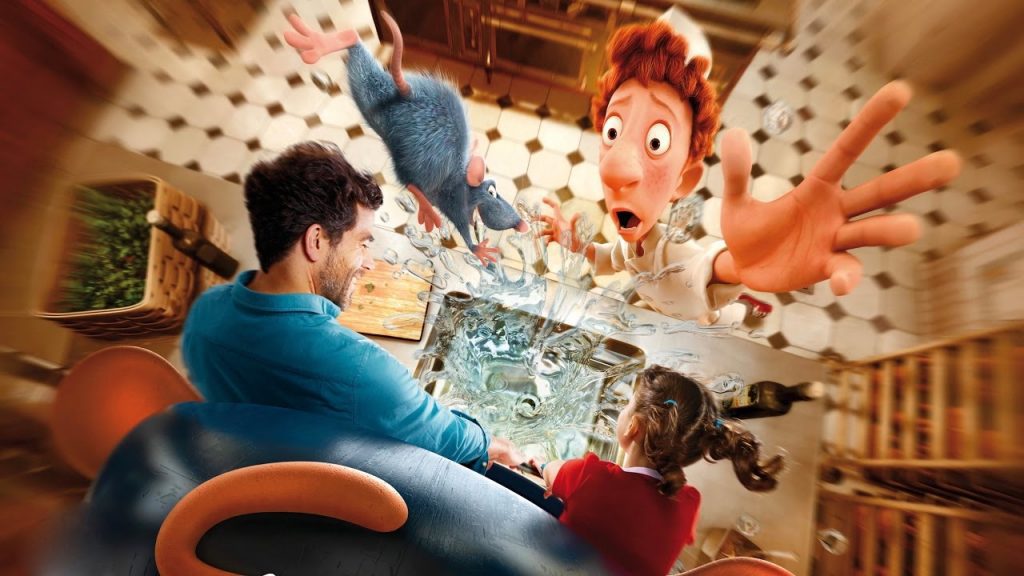 If you are passionate about the Avengers world, you can try the Avengers Assemble: Flight Force attraction. Here you have the duty to save the planet from the alien attack, from inside a hypersonic vehicle, created by Stark Industries. You will travel through countless loops and turns, which will give you a truly fun and unique experience!
For those who love the story of Aladdin, Les Tapis Volants – Flying Carpets Over Agrabah® is the ideal experience. You will fly with the magic carpet forward, backward, up and down, to fulfill your most hidden desires, with the help of the blue genie that you can find inside the magic lamp.
It's a Small World is a boat tour that sails to a magical water world. The journey takes 10 minutes and is a perfect experience for kids of all ages. You will hear the It's a small world anthem during the ride and you will see many wonderful characters.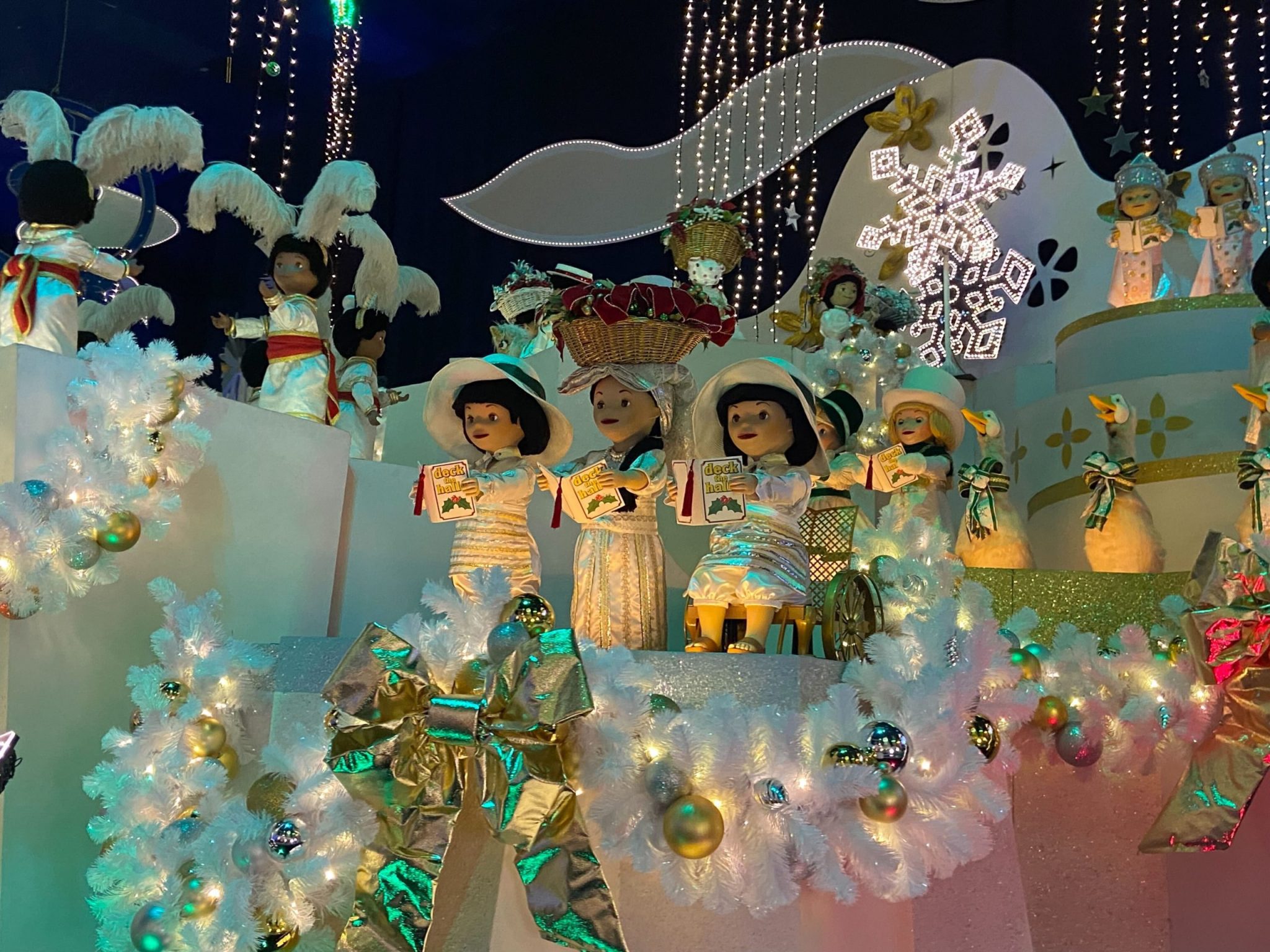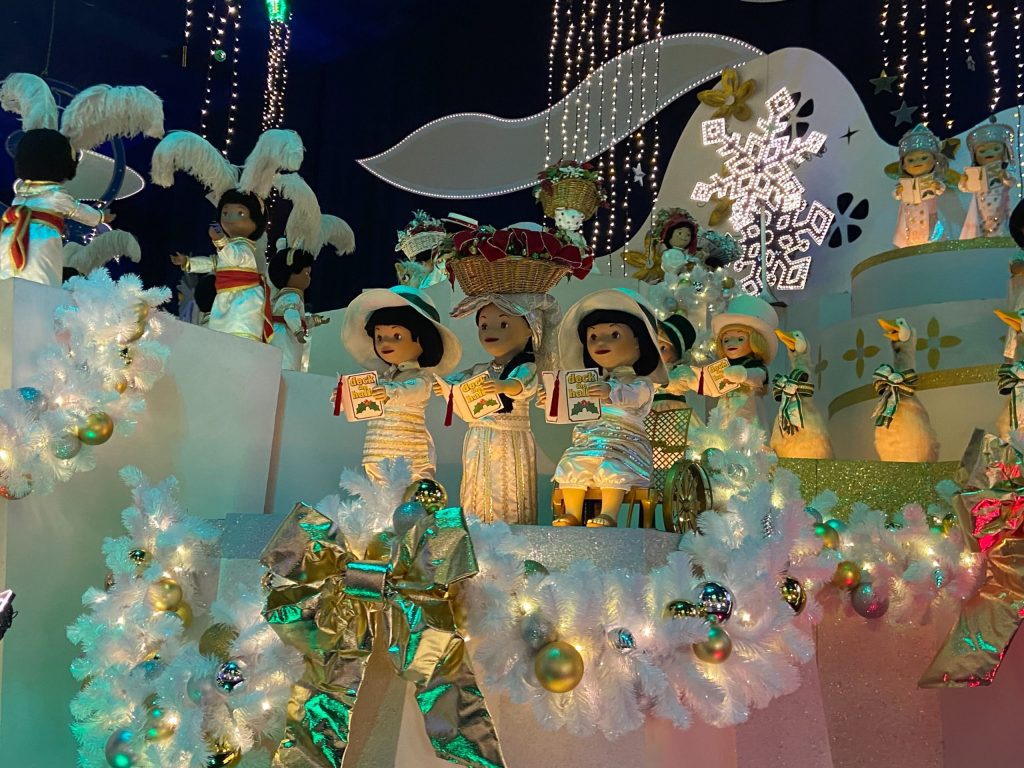 For those who love Pirates of the Caribbean, at Disneyland Paris you can find all your favorite characters: Captain Jack Sparrow, Captain Barbossa and the other heroes. The ride was reopened in 2014, is based on the movie and is one of the most popular of the Disneyland Paris attractions.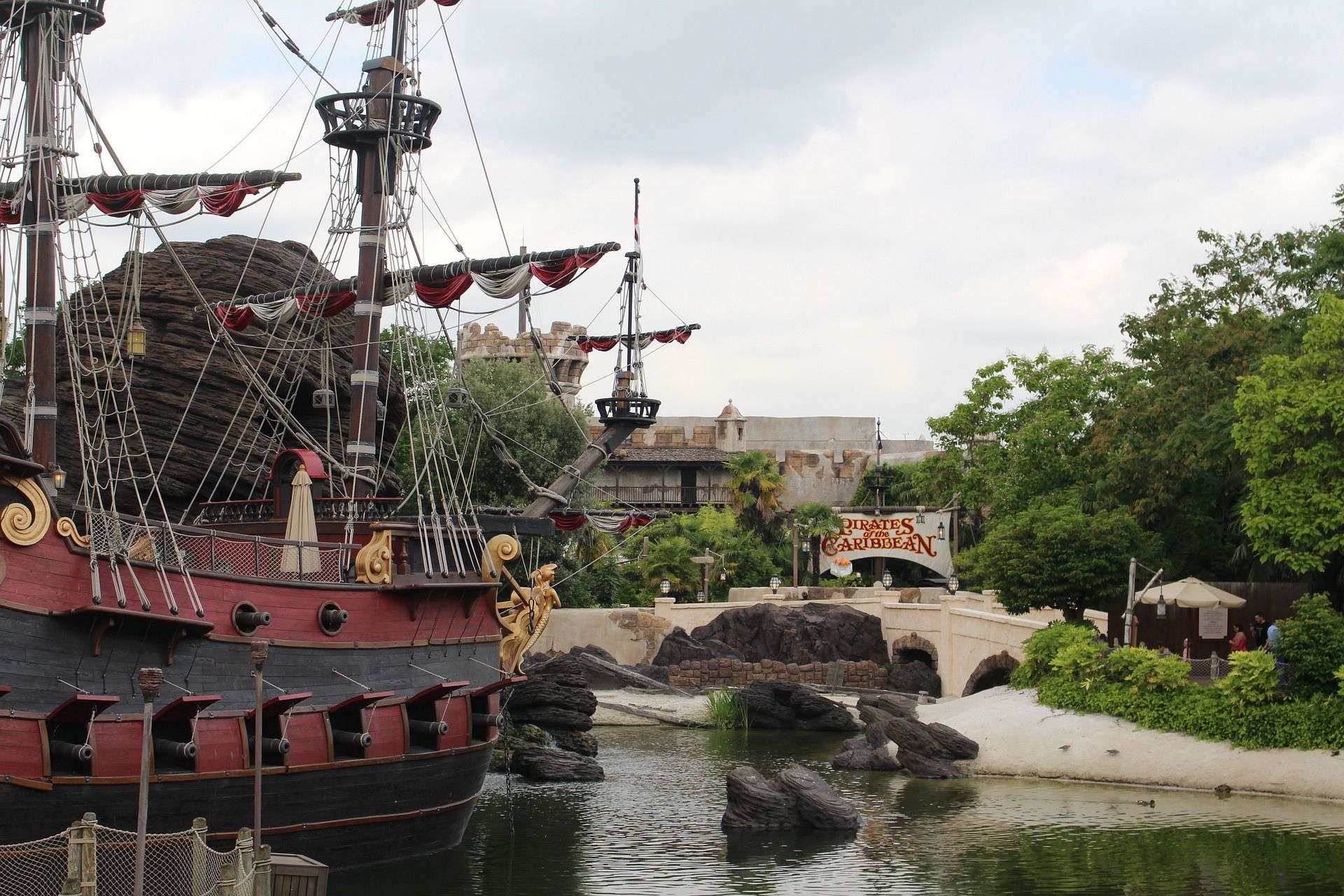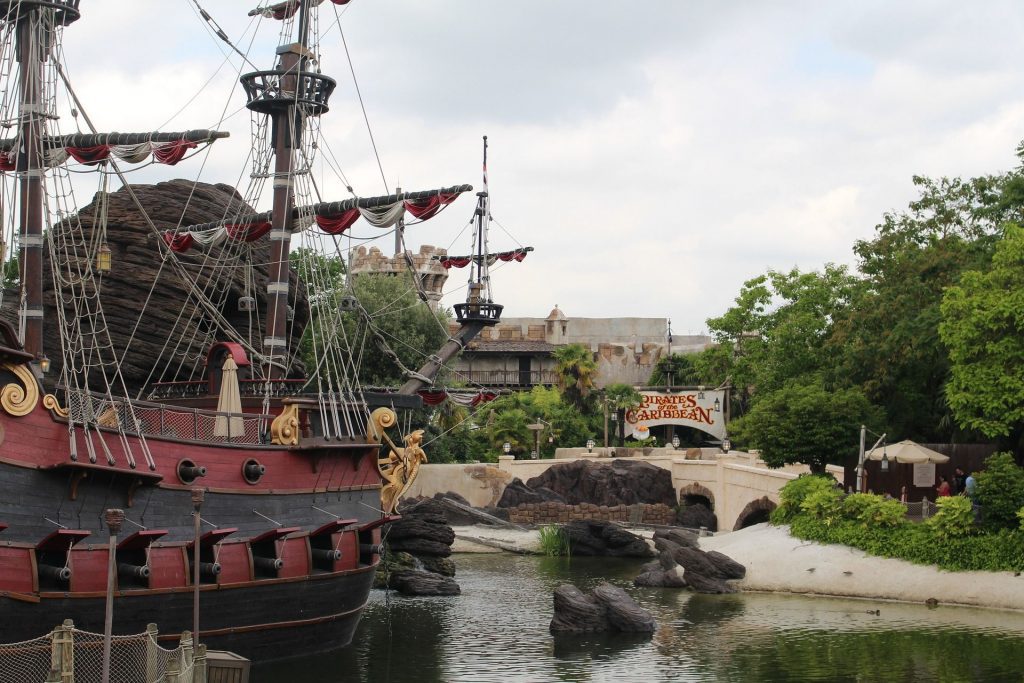 Of course, there are countless attractions that you can try – so, carefully study the official maps and make a route that includes all the places you want to see and all the experiences you want to try at Disneyland Paris!
Paris Disneyland – What is the Star Tours?
Star Tours is considered to be one of the most impressive attractions in the world of Disneyland. It is located in Discovery Land and is based on the Star Wars universe. Here you will find a lot of familiar characters and you will embark on a journey to the planet Endor, together with the pilot C3PO. The story of the ride has ups and downs, and a character from the Dark Side is looking for a Rebel Spy right on board the aircraft, and this causes C3PO to pilot the ship as quickly as possible, to get rid of the evil character.
The visuals
During the flight, you will meet not only characters from the Star Wars universe, but also images of the locations used in the film or wonderful landscapes. The visual sequence is randomized, so the guests can experience different segments if they choose to have this experience multiple times.
The experience
In total, there are 21 random segments that you can see: four opening segments, seven hologram messages, five primary destinations, and five ending destination segments. So based on these combinations, you can have 700 different ride experiences. The Rebel Spy is chosen from the guests – so it's an immersive experience, and you can become one of the characters. 
During the trip, the simulator gives you the feeling of light-speed traveling and has many bumpy movements in the dark, being an active, fun, and exciting ride. However, if you are thinking of going with your children, it is good to know that children who are less than 1.02 cm tall will not be able to enter this attraction.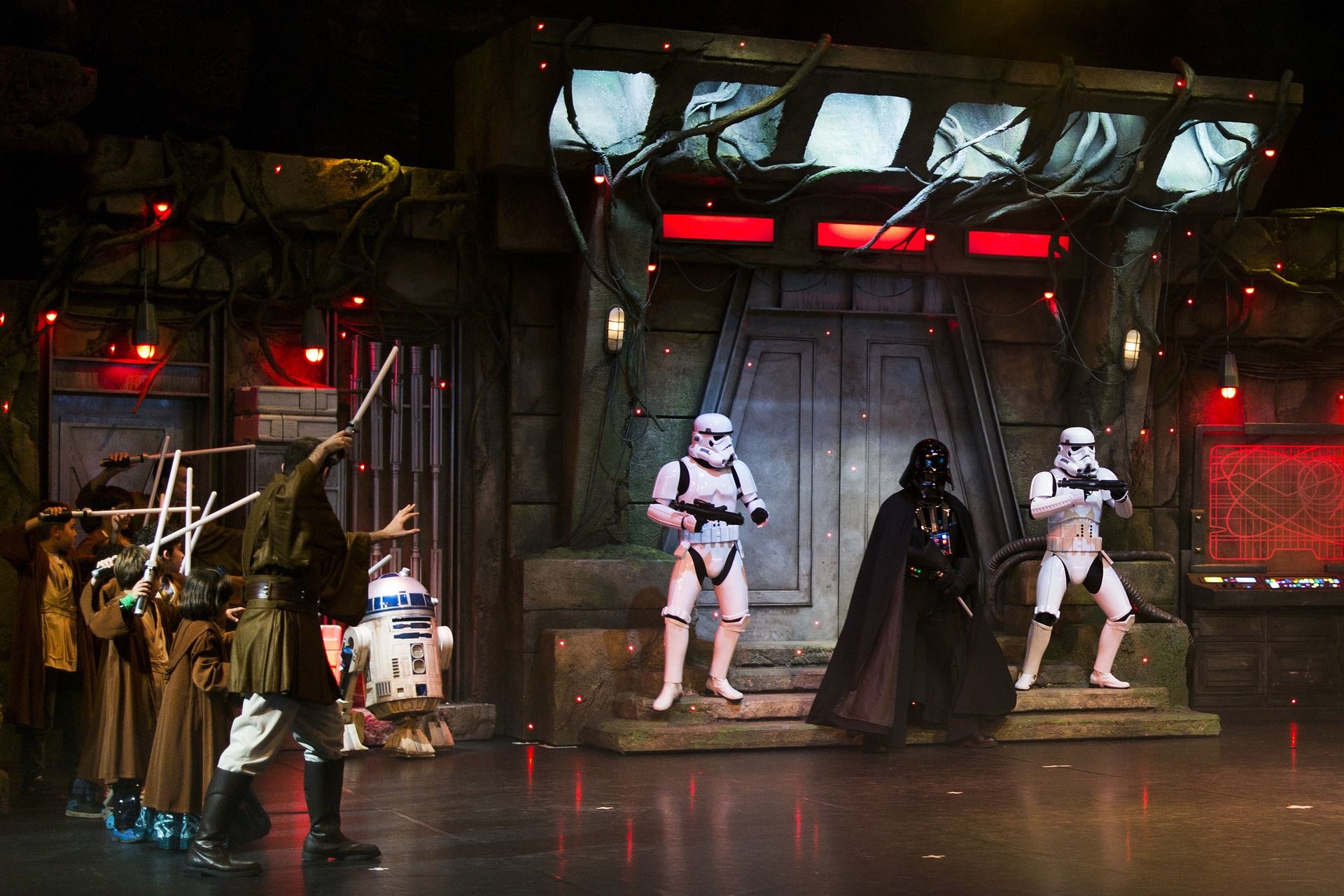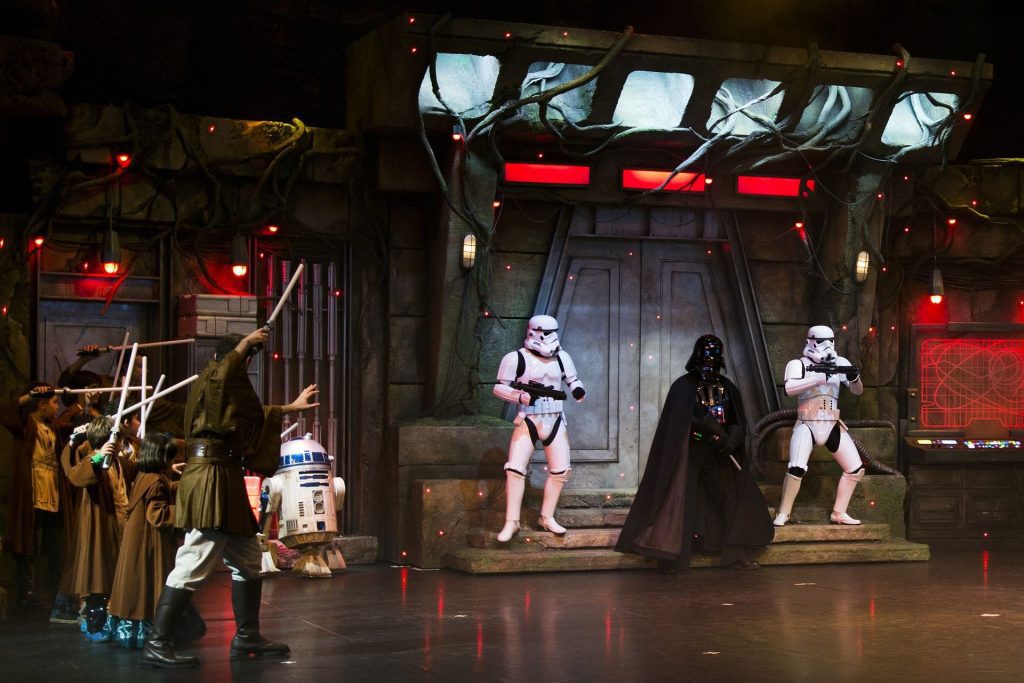 How to get to the Disneyland attractions in Paris – by Train, car, or bus?
Airport – Paris Beauvais vs. Charles de Gaulle
Disneyland Paris is 43 km away from Paris – therefore, it is not very far, but you have to choose a proper way of transport. If the point of departure is the airport where you will land, you must take into account, first of all, which of the Paris airports your plane will land at.
If you land in Paris Beauvais, you can opt for a combination of bus and metro, to reach the Charles de Gaulle station in order to take the RER train to the Marne de Vallee station, which is the final destination.
From Charles de Gaulle airport you can travel directly by TGV train, and the journey takes only 10 minutes. It is a fast and direct option, which you can select if you want to get to Disneyland as quickly as possible.
By RER train or bus
If you're going to travel by RER train, you have to take the B3 line from the airport to the Chatelet Les Halles station, and then you have to change the line, taking the RER A4 to Marne la Vallee. Also from Charles de Gaulle airport, you can go with the official Disneyland bus, called Magical Shuttle Bus.
They make several stops, including stopping at existing Disney hotels along the route. From Paris Orly airport you can also go with the Magical Shuttle Bus or with 3 RER trains (from the airport to Antony station, from Antony station to Chatelet Les Halles, and from Chatelet Les Halles to Marne la Vallee).
But of course, if you choose to rent a car, you will be able to make your schedule as you wish, because you will not depend on public transport. You have to take into account the advantages and disadvantages, to see which is the best option for you.
In conclusion, there are many useful questions that you can ask yourself in order to create an efficient and well-designed schedule. First of all, study how many attractions Disneyland Paris has in its 2 parks. Then, depending on the number of attractions you want to visit, you will be able to decide if 1 day is enough for you or if you need more days to see everything you want to see.
The Disney universe is extraordinary and you will surely say, afterward, that it was truly worth it. Find out what Disneyland Paris is best known for and then ask yourself 'What should I not miss?' – then choose the best attractions and prepare yourself for a truly one-of-a-kind experience. You will feel wonderful discovering all the unique attractions and you will step with enthusiasm into the special universe of Disney characters!
Plan your visit carefully and visit all the places you want to see. The Disneyland Paris experience is unique and you must enjoy it, whether you go with your family, whether you choose to go on your own or with friends. You will definitely create unforgettable memories!
Photo source: pixabay.com