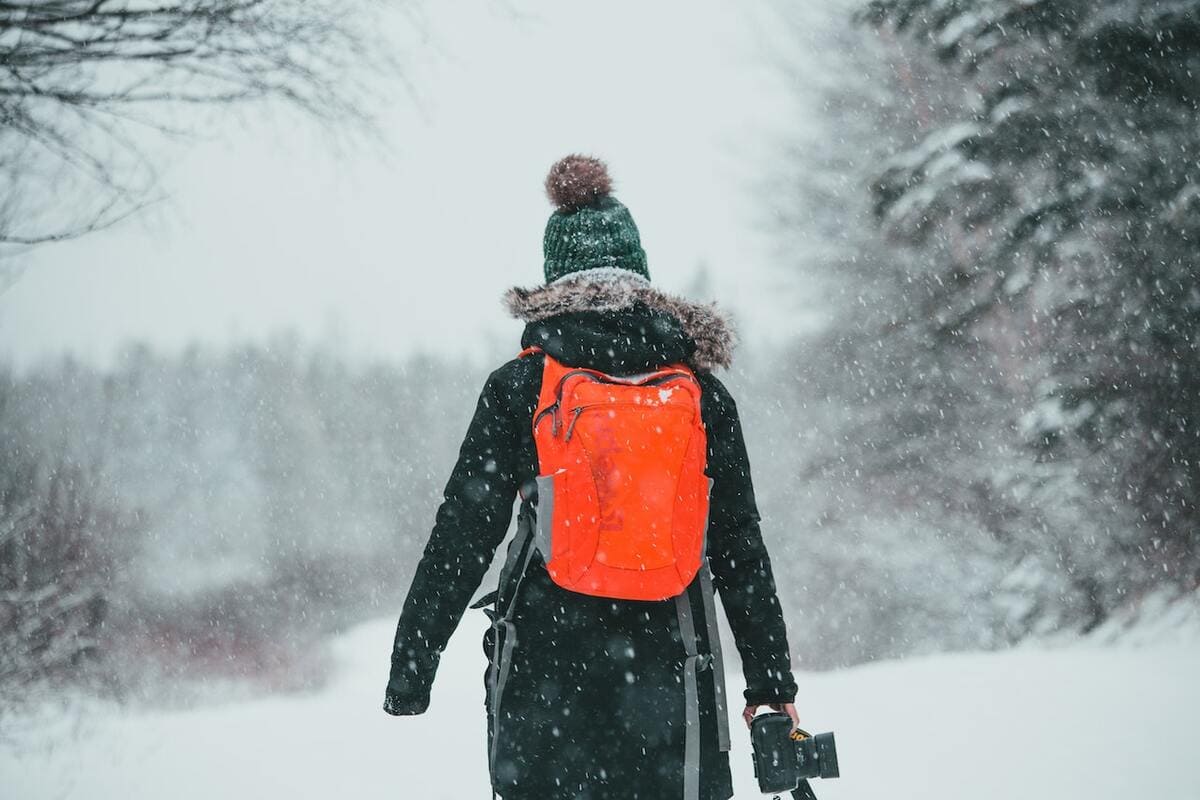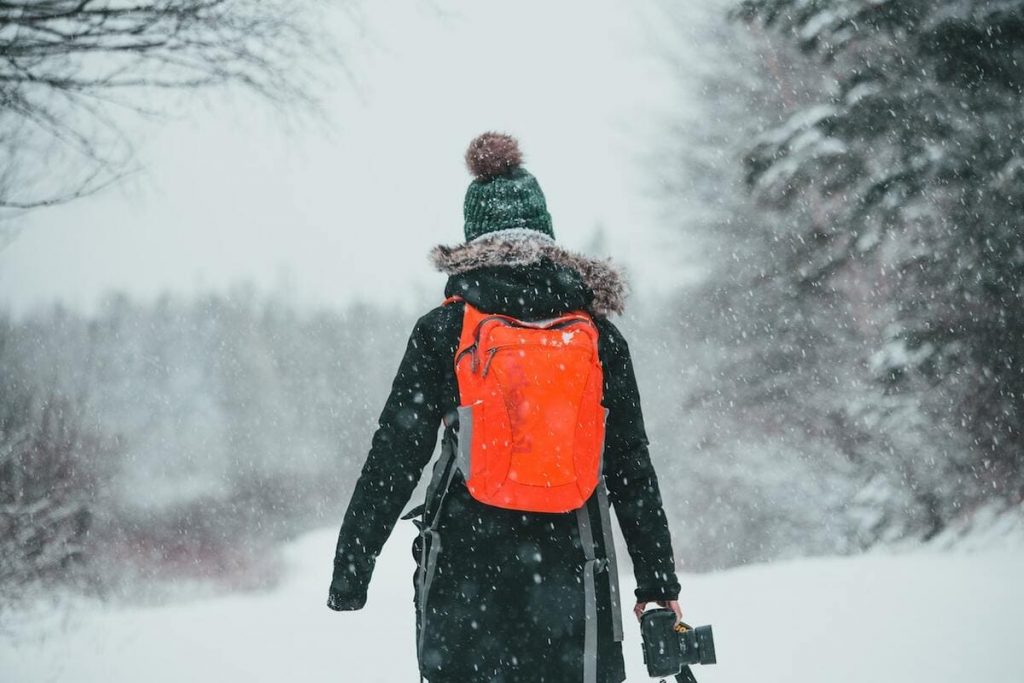 Traveling in winter in Romania can be a magical opportunity to enjoy both the beauty of nature and the urban life of its fascinating cities. In this article, you will find inspiration for your next trip if you adore snowy landscapes, magically lit towns for the holidays, or winter sports. To help you figure out what would be more interesting to explore for you as a tourist, you can download the Framey App and enjoy our list of amazing places to visit in Romania. 
1. Winter in Romania: what you need to know before you plan your trip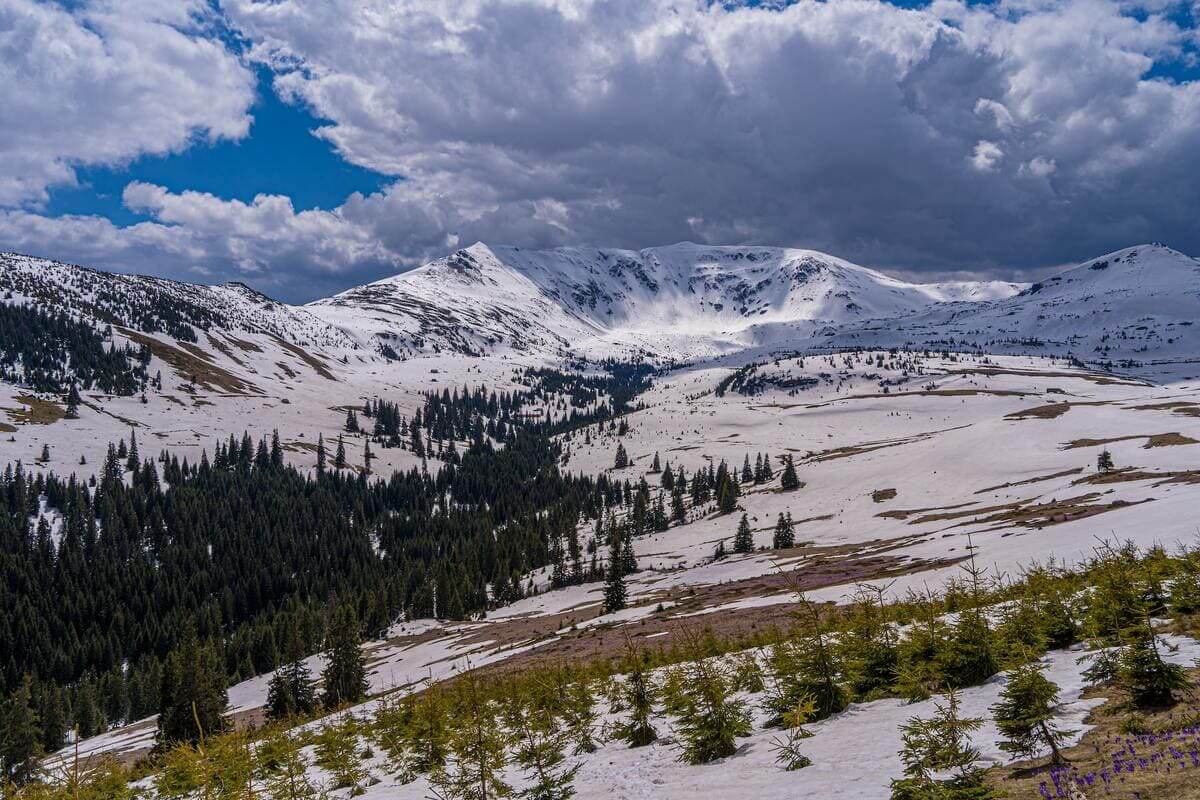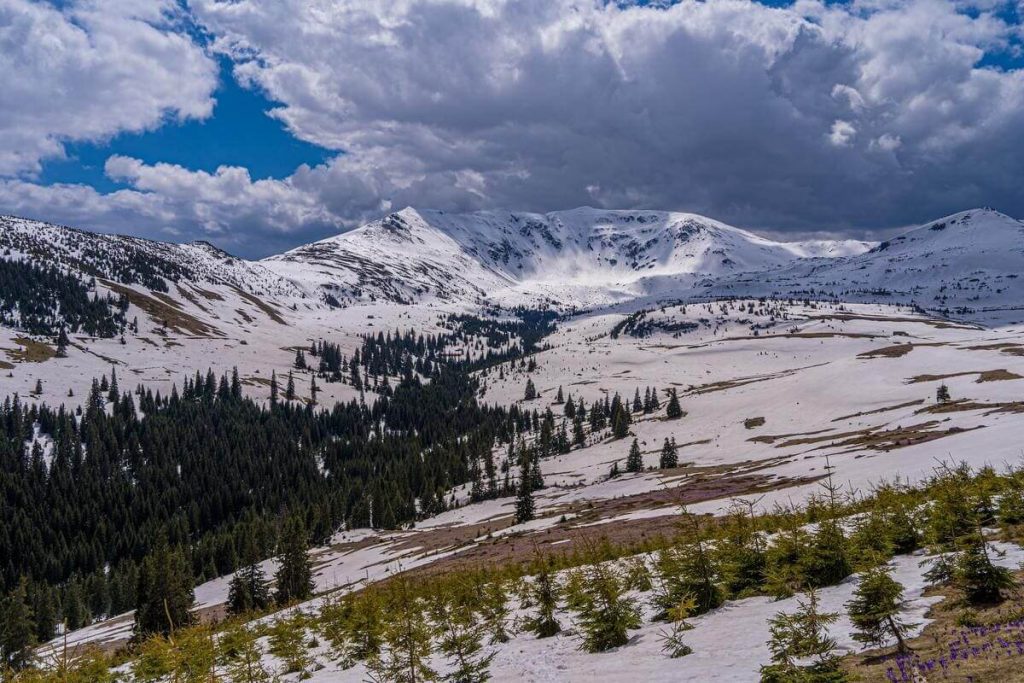 At the crossroads of Western, Byzantine, Slavic, and Eastern influences, Romania has a rich and varied historical heritage, diverse rural landscapes, and a fantastic way to live and welcome its tourists. From the medieval towns of Transylvania to the wooden churches of Maramureş, passing through the painted monasteries of Moldavia, classified as World Heritage of Unesco, the country has something to surprise every tourist.
Due to its wide range of activities, Romania is an amazing tourist destination at any time of the year. However, there are some periods in which we recommend having a well-programmed stay, depending on the plans you want to enjoy.
Romania is located in south-eastern central Europe and has a temperate-continental transitional climate. It means several distinct seasons or local climatic differences exist due to various altitudes and latitudes. Therefore, the four seasons bring essential changes in precipitation and temperature.
For example, winters are cold and can be as low as -20ºC. On the other hand, in spring, a transition occurs, the atmosphere thaws, and milder temperatures arrive. For its part, summer is warm, while autumn dyes the territory with colors and brings the first frosts.
Romania in winter for three types of travelers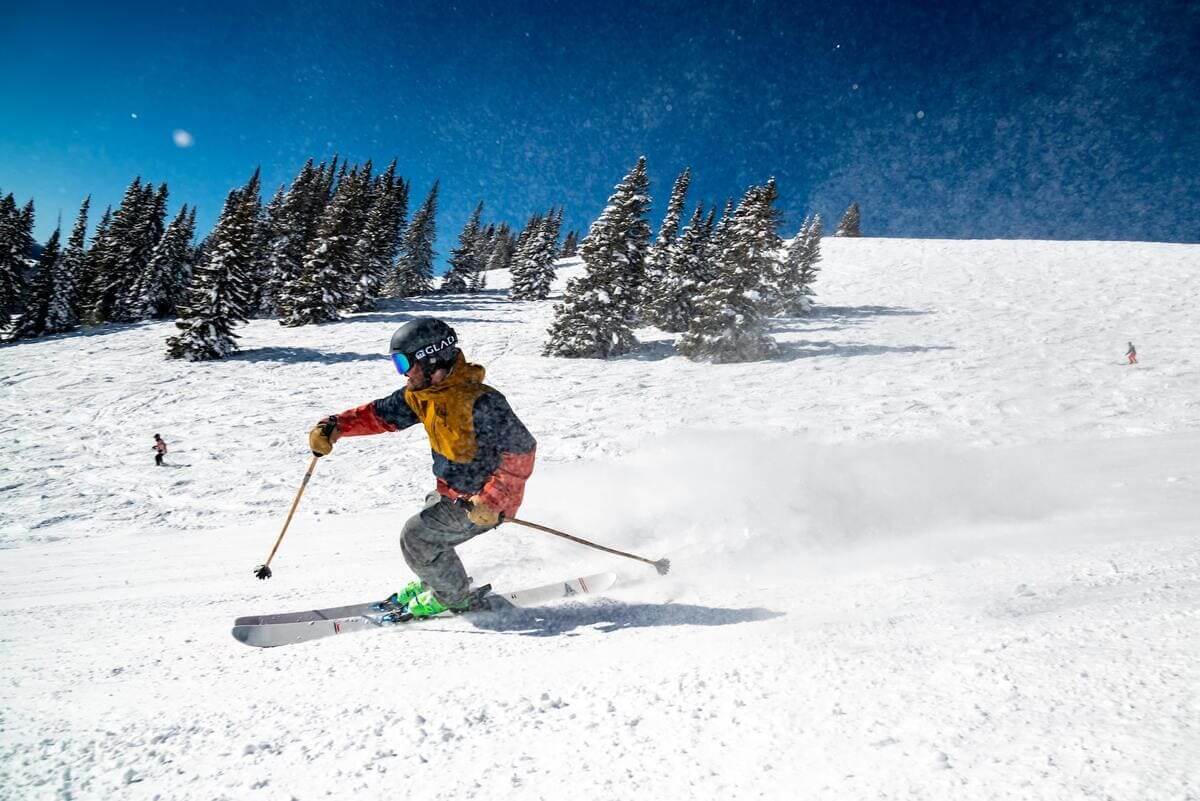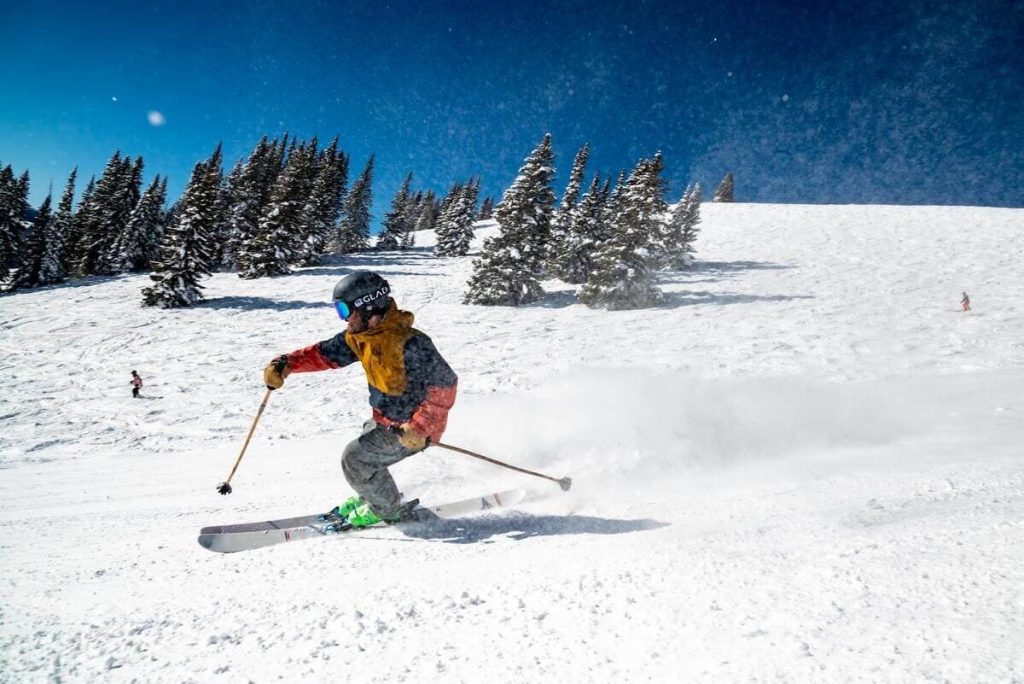 There are many types of travelers depending on their passions and ages, interests, and sometimes destinations. We have thought of three types of travelers with as many activities and tourist attractions suitable for you if you visit Romania in winter.
2.1. Winter in Romania: the adventurer
Adventure type is for that traveler who creates his routes using a map and looks for the most remote points in the destination. They are brave and adventurous travelers who prefer to get away from the most touristy places. Although many people are afraid of traveling this way, this type of trip leaves the most significant number of anecdotes.
How about admiring a true wilderness paradise in the heart of the Carpathians? You can manage a complete stay in the Ciucaș, Rarau, Ceahlau, or Apuseni mountains. In addition, you will be very close to other destinations such as Austria, Italy or Switzerland. Do you feel like skiing? Some of the nearest ski slopes to Bucharest are those in the Prahova Valley, Sinaia, Predeal, and Bușteni.
2.2. Winter season in Romania: the cultural traveler
In a globalized world, cultural travelers seek complete immersion in the culture that receives them, as they value authenticity, far from conventional tourist routes. They are guided by word of mouth and prefer local food to fast food restaurants, even if it means trying things they never imagined.
They like to avoid planning, choosing to discover places by chance, and mixing with the locals and want to see the world and combine national and international trips and periods of relaxation. That kind of traveler likes things to be easy and prefers to use travel agents and tour packages and be guided by the ratings of digital travel communities when embarking on an adventure.
Romania is a perfect destination for these travelers. According to UNESCO, in 2022, you will find 9 World Heritage Sites (7 cultural sites and two natural ones). Among these, we can mention Villages with Fortified Churches in Transylvania, Churches of Moldavia, the Wooden Churches of Maramureş, the historical Centre of Sighișoara and Roșia Montană Mining Cultural Landscape. Due to its rich and diverse history, almost every large city in Romania has unique cultural attractions.
2.3. Winter traditions in Romania: the gourmet traveler
A group on the rise in recent years is the gourmet traveler, who opts for national trips to enjoy nature, gastronomy, culture, and the landscapes they visit since they want to taste the world. They are tireless travelers who travel a lot throughout the year, making small getaways. They book directly with the final providers, and in some cases, they use online agencies and travel apps to find lesser-known tourist attractions.
Romanians are very sunny people, despite their harsh winter; they love to chat and socialize and are very open and helpful. The winter is the perfect occasion to discover a lot of traditions, fantastic gastronomy, and winter customs.
In the history of Romania, there is a mixture of Greek, Slavic, English, and Muslim traditions. This colorful mix of national characteristics of these different countries creates a unique charm that impresses tourists. Maramures area is famous for the still-alive traditions in which tourists can participate through special events: cooking traditional food, singing carols, or enjoying other traditional customs.
3. Best places to visit in Romania in winter: 10 amazing destinations for you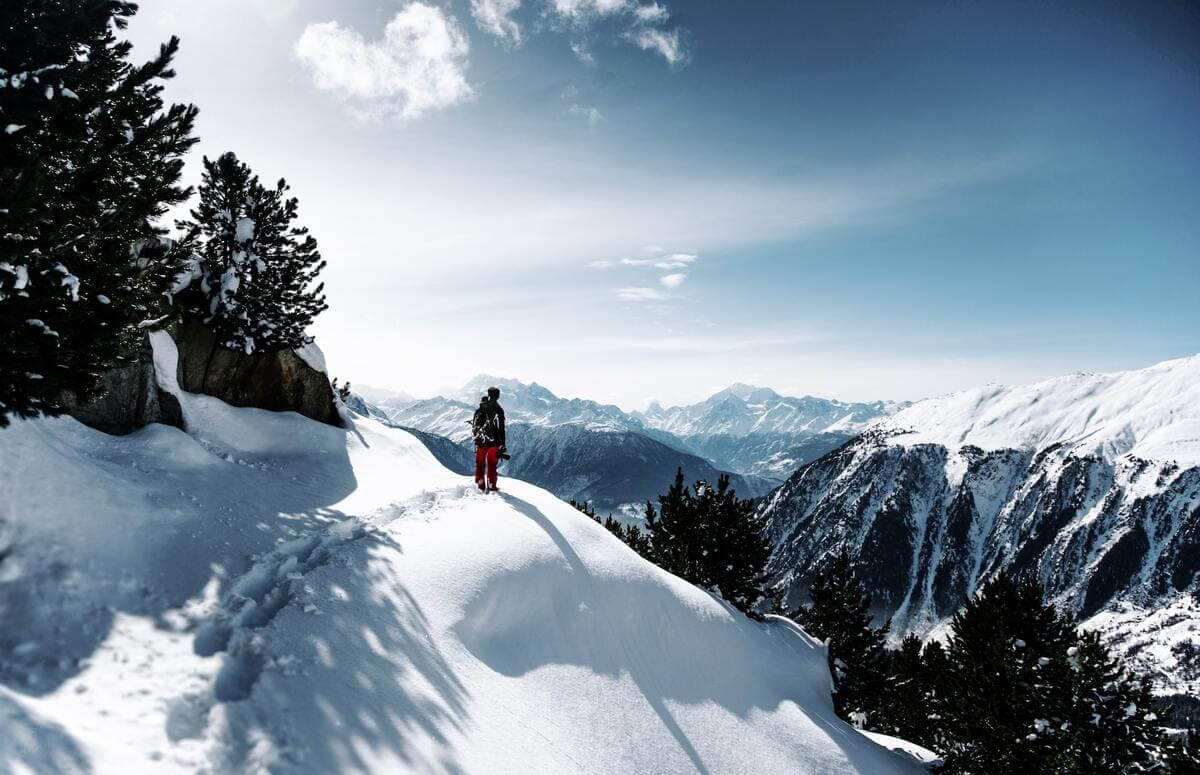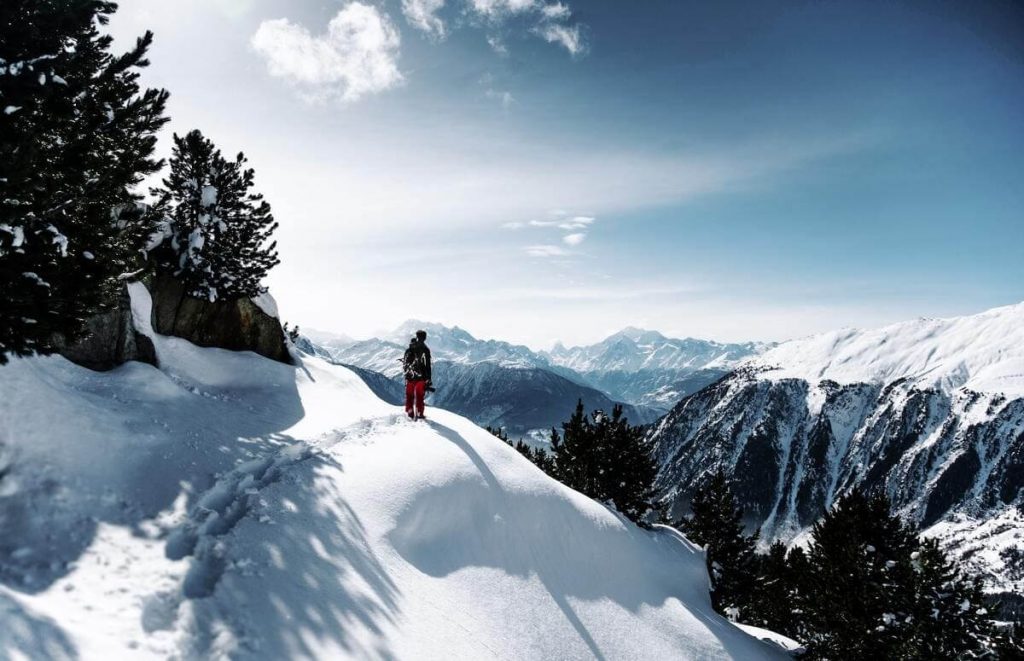 Regardless of which of the descriptions you find yourself in, it is essential to know that in Romania, you will find many points of interest for any activity. Below are the ten most exciting destinations to inspire you to explore Romania this winter, from imposing castles, incredible churches, and fascinating buildings to ski slopes and an ice hotel.
Bran Castle (Bran)
We could only have started this list by recommending Bran Castle, Romania's most visited tourist attraction. Between myth, legend, and disenchantment, Dracula's castle is one of Romania's most imposing historical monuments. This fortress is located near Brașov in Transylvania, near the border with Wallachia, in the Carpathian mountains. If it probably did not welcome the famous Vlad III the Impaler, it nevertheless sticks to the image of Dracula's castle as illustrated in Bram Stoker's novel. Today, and with a specific mystical varnish, it is a museum and monument presenting the castle's history and inhabitants.
Peles Castle (Sinaia)
This former royal residence, now a museum, is one of Romania's most visited cultural destinations. Built as a summer residence for King Carol I of Romania and Queen Elizabeth, Peles Castle mixes the neo-Renaissance style with the neo-baroque, rococo, and oriental styles, spectacular inside and outside. To fully enjoy all the castle has to offer, you will need at least 3 hours for a visit.
Palace of Parliament (Bucharest)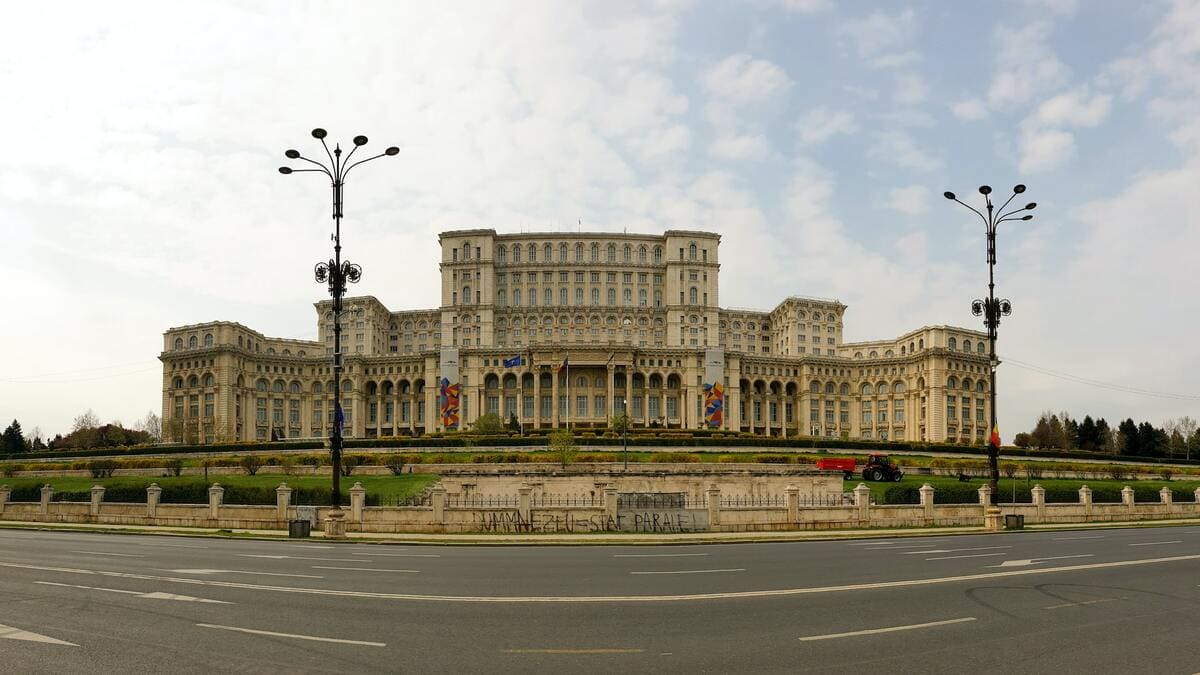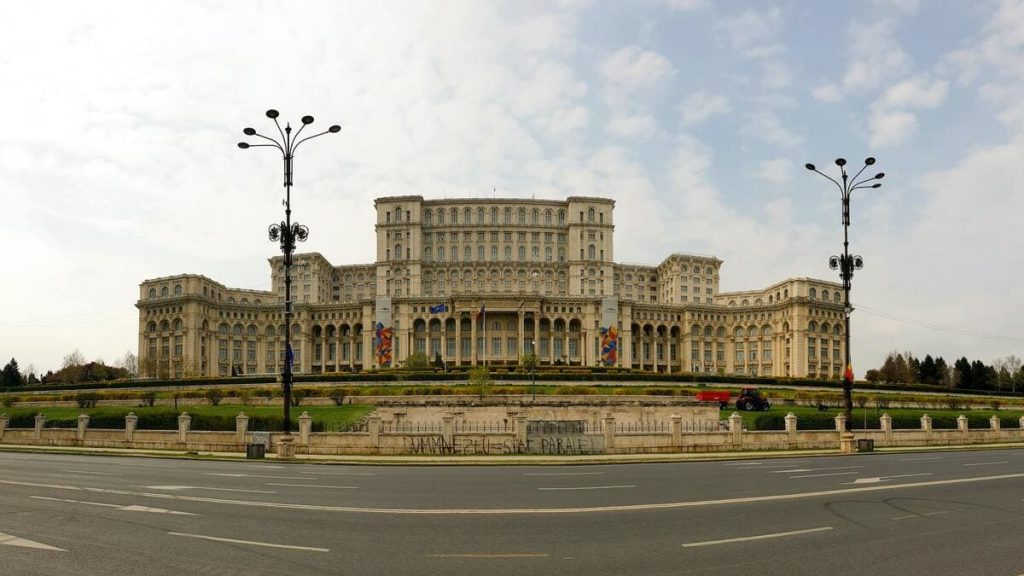 The imposing Palace of Parliament mirrors the megalomania of the former Romanian dictator. Named "House of the People," it is the headquarters for Romania's Chamber of Deputies and the Senate. It is incredible to visit even just for being the second-largest administrative building worldwide. Its construction between 1984 and 1989 resulted from a heritage disaster: Ceausescu razed a fifth of Bucharest's historic city center to build this neoclassical stone building so massive that it could be seen even from the surface of the moon!
Romanian Athenaeum (Bucharest)
You must include the capital of Romania in your list when planning your trip to this country. One of the most appreciated cities in Europe, Bucharest is an incredible place to visit, with many museums and historical sites, an old center that is lively at any time of the day and night, and events for all tastes.
If you want a different cultural plan for your route through the capital of Romania, you can visit unique museums in Bucharest and 5 niche alternatives. Winter is the best time to find all those cozy tea houses & hot chocolate spots in Bucharest. Visit the oldest restaurants in the city and try the traditional Romanian food that everyone talks about with passion.
Bucovina Monasteries
Romania is also known for the beauty of its Bucovina monasteries in Romanian Moldavia. In an enchanted landscape of hills, forests, and crystal clear streams flowing from the mountains of this region of northeastern Romania, magnificent monasteries and churches almost blend into the landscape. The Byzantine era inspires the monasteries' architecture. Some, including the charming Moldovita Monastery, feature exterior and interior murals that are true works of art. They deserve special attention because they tell stories.
To soak up the beauty and tranquility of these churches and monasteries, discover a bucolic, timeless countryside that Ceausescu's communist machine spared, set off for three days from the city of Suceava and stop at the unmissable monasteries of Dragomirna, Voronet, Humor, Arbore, Sucevita, Moldovita and Putna.
Bucolic road trip in the Maramures Region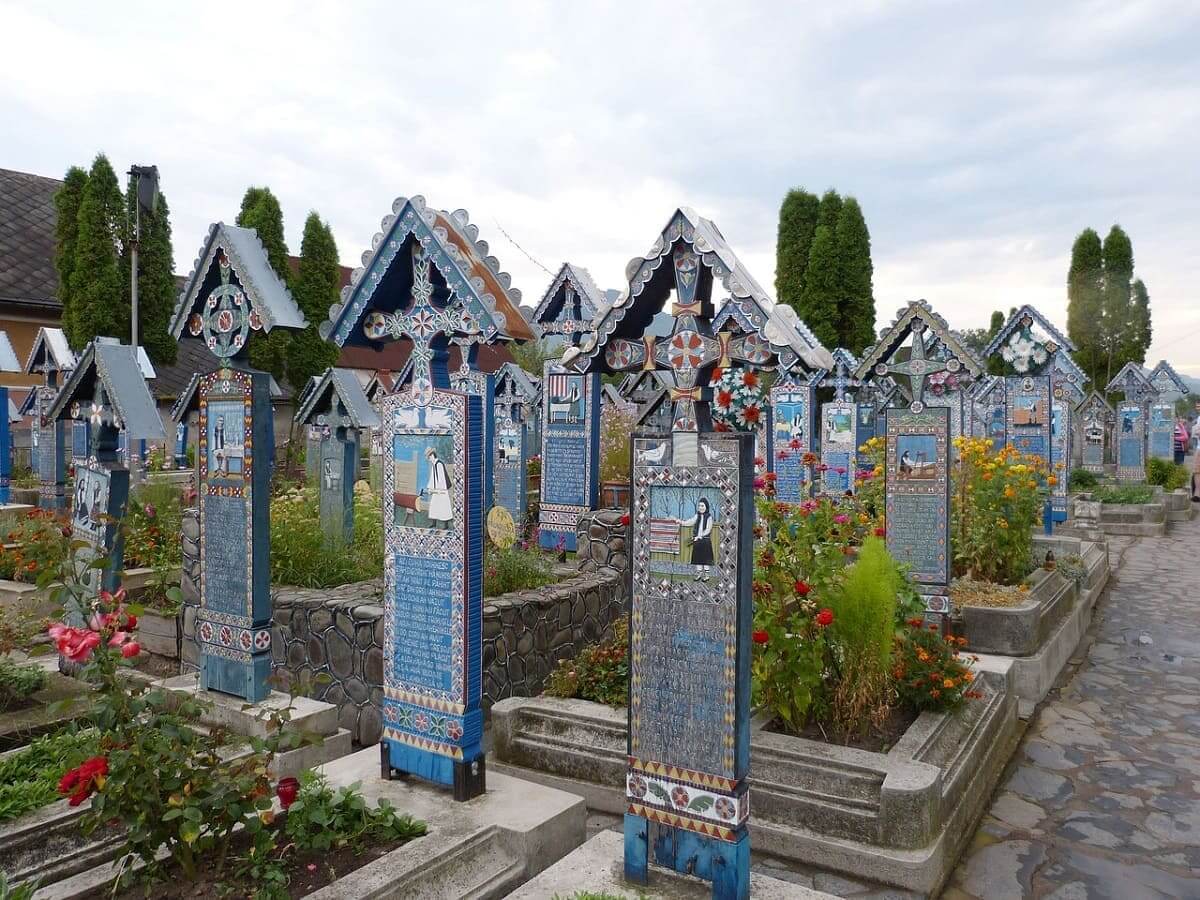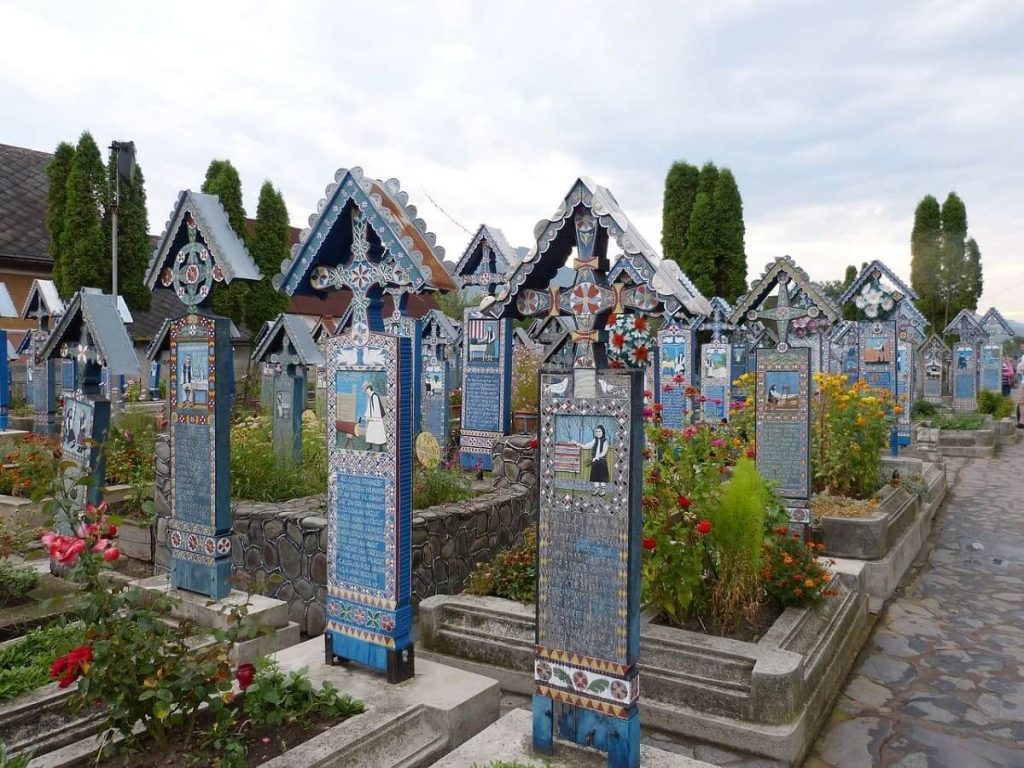 In the Maramures region, you can travel in a magical landscape of fields leaning against the mountains, full of haystacks, and thick forests interspersed with lakes and rivers. The villages that line the roads remain frozen in time: tiny carved wooden houses and churches, brightly colored carpets that flutter in the wind for air, sale of honey, fruits and vegetables, and handicrafts on the edge roads.
The Maramures offer all that is most authentic in Romania, with a touch of humor: the small village of Sapanta, west of Sighetu Marmati, and its cemetery, whose tombs are decorated by medallions, bas-reliefs, and comments – often hilarious – illustrating the life of the deceased.
Thermal historical baths in Baile Herculane
This thermal bath resort is well worth the detour and a small spa treatment for a few days. Since its creation in Roman times, it is still active because its sulfurous, sodic, trace mineral and chlorinated waters are particularly curative. You will appreciate the Austro-Hungarian charm of this small town in Transylvania. There are many spa hotels. Just imagine what you must feel when it's minus 15 degrees, and you're sitting outside in the warm thermal waters with a glass of drink – relaxation at another level. 
Brasov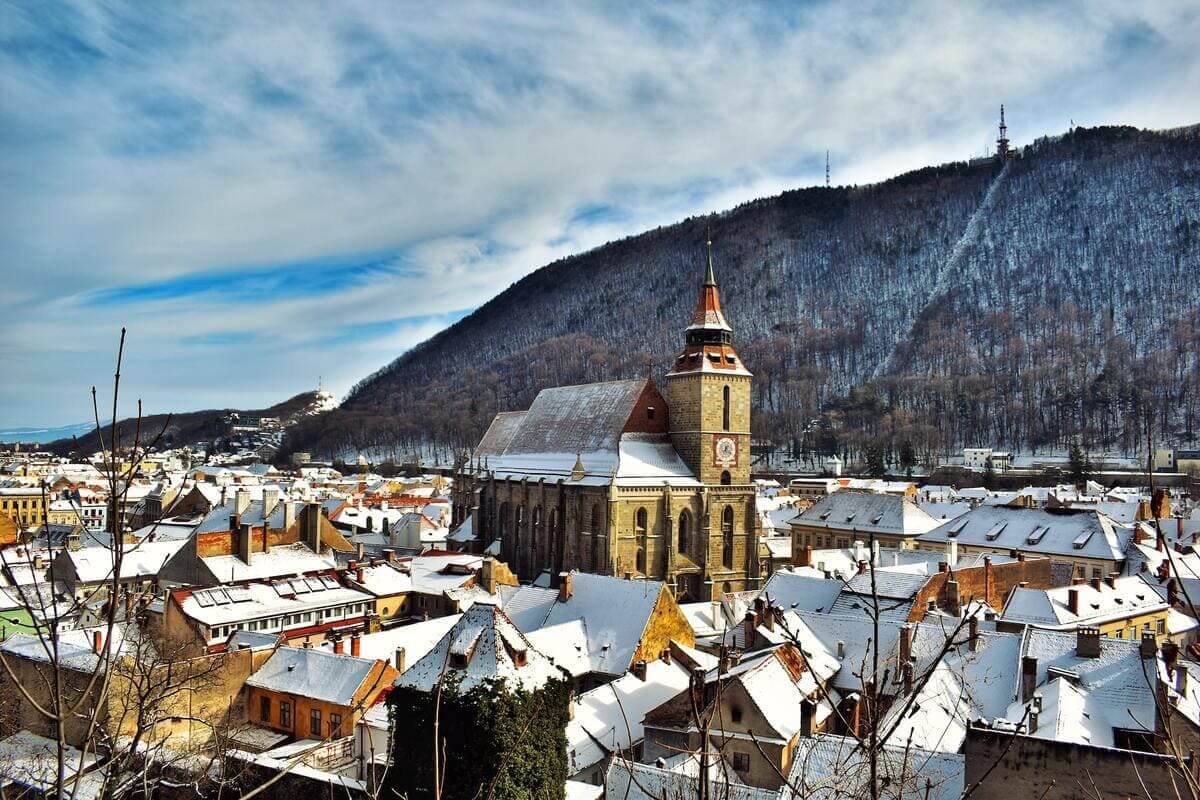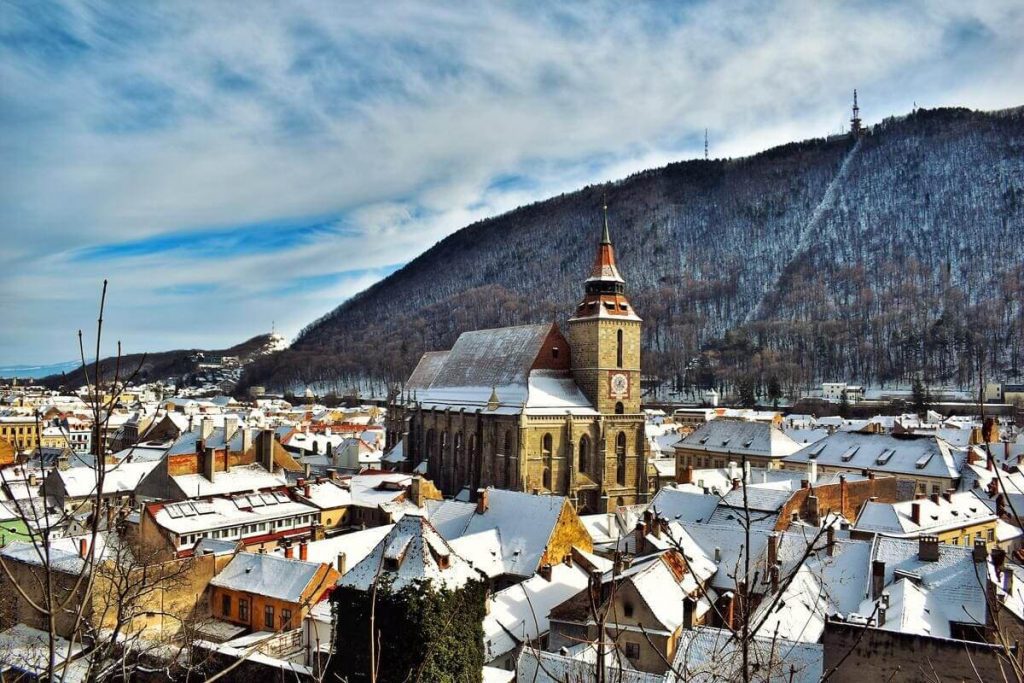 Brasov had kept the splendor of its past as a medieval city. Endowed with an architectural and cultural richness of international renown, it abounds with seasonal festivals (jazz, beer, contemporary theatre, chamber music, and traditional Romanian songs). It is an ideal base for walking in the beautiful mountainous region of Transylvania.
It is also good to stroll through the old town's cobbled streets and linger on the Piata Sfatului, the main square full of café terraces and restaurants. Among the monuments not to be missed is The Black Church, one of the main Gothic-style buildings in the country. Brasov and its surroundings are worth spending a few days there, including a short detour full of thrills at Dracula's.
Paltinis (ski resort)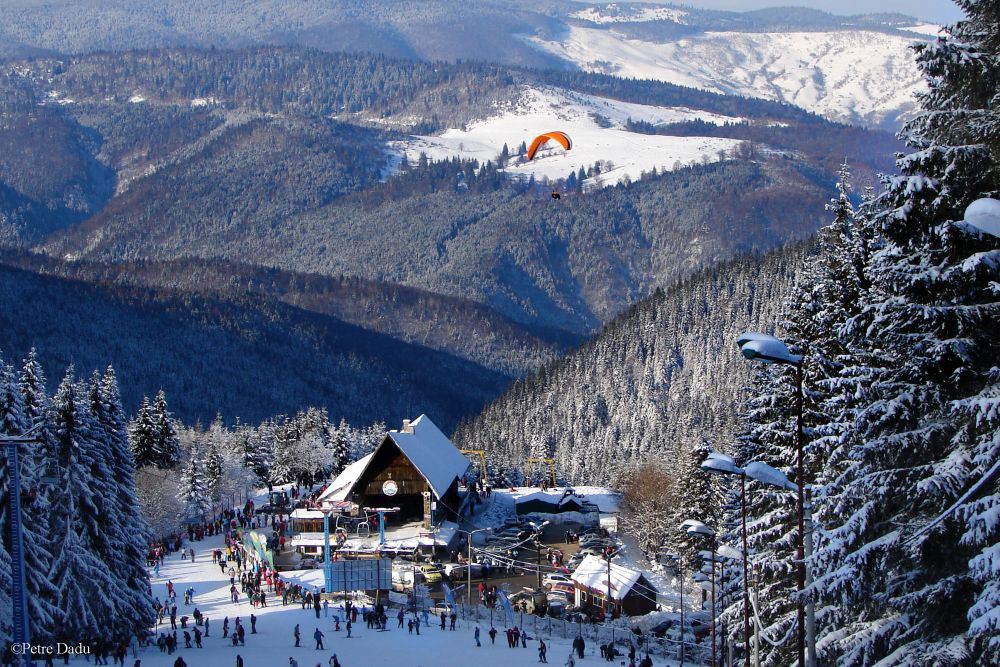 Winter in Romania is the perfect season for skiing! Predeal, Brasov, or Paltinis, the ski areas are multiple. Being among the oldest ski resorts in Romania, Paltinis (1442 meters), located 32 km from Sibiu in the heart of the Cindrel mountains, is a destination particularly sought after by winter sports enthusiasts. The skiing conditions are excellent from December to April. For those who like hiking in winter, you can take several marked paths to visit the famous glacial lakes of the region, Lake Iezerul Mare or its little brother Iezerul Mic, or even take a walk in the Cindrel natural park.
Balea Lake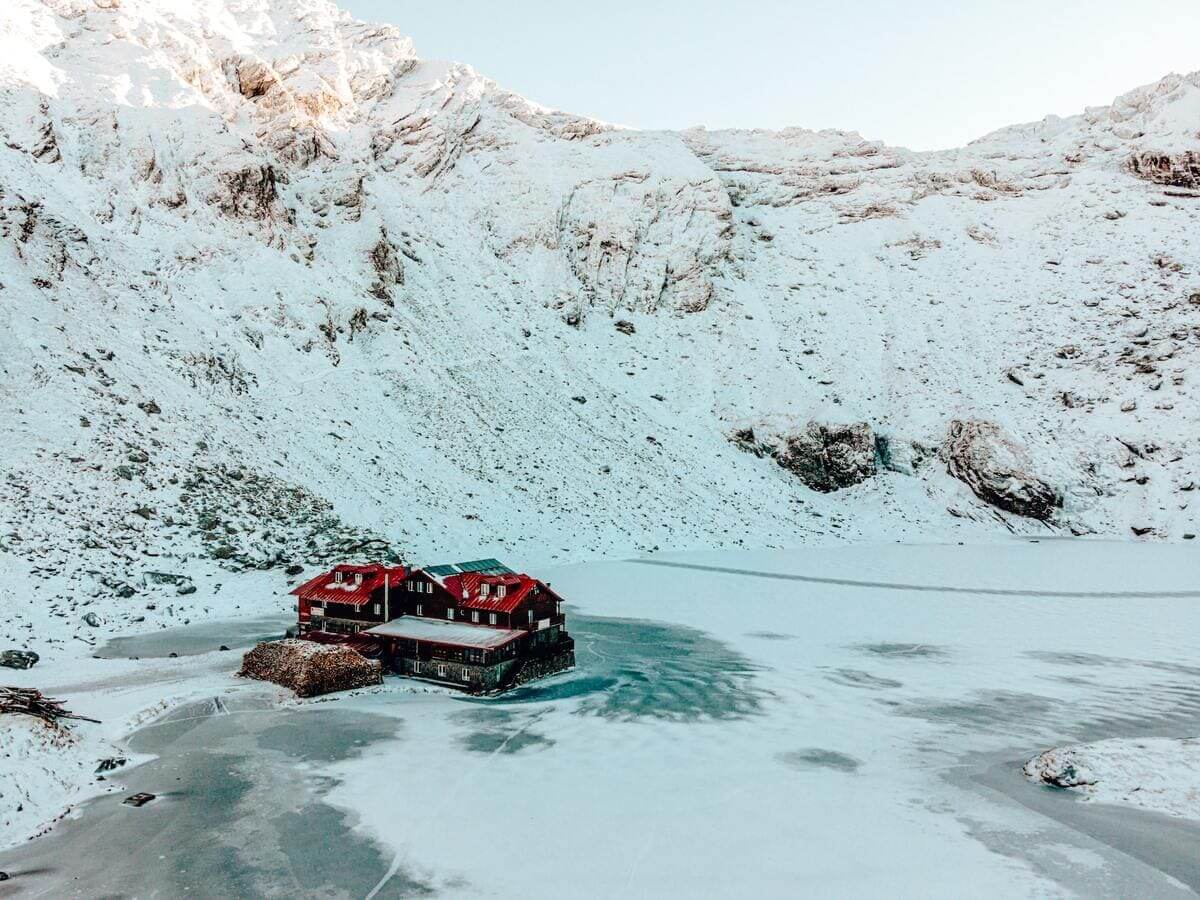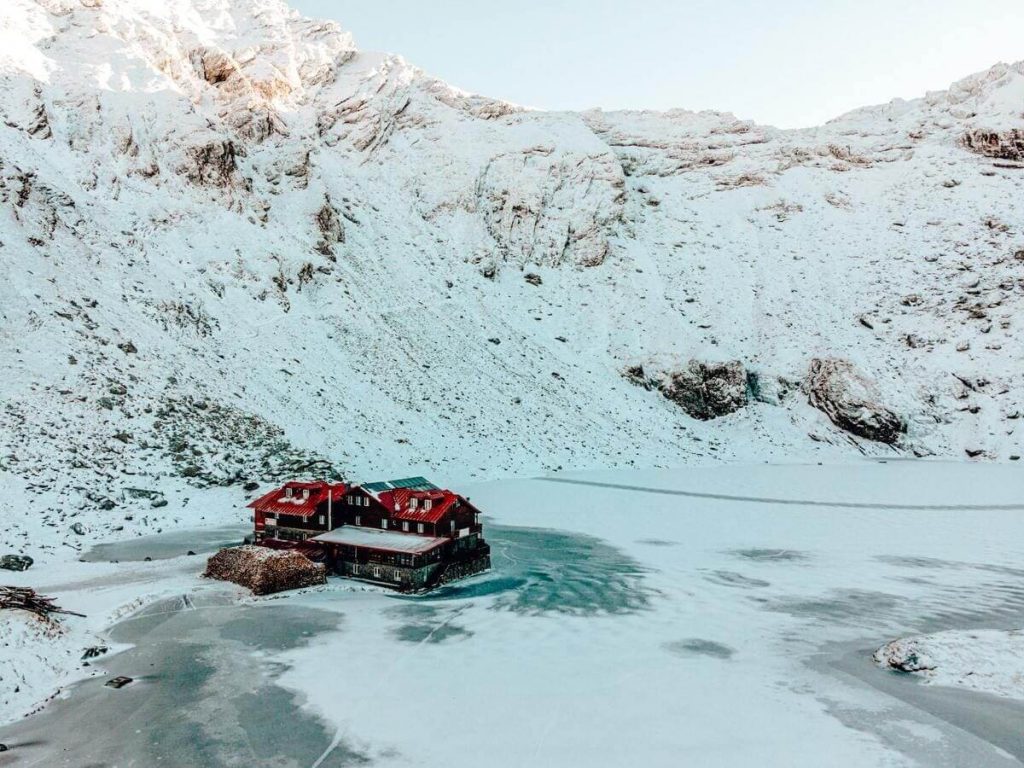 Everyone knows the famous Transfagarasan, but have you been able to go there in winter when it offers breathtaking landscapes? Although during this season, the section between Piscu Negru and Balea Cascada is closed, you can still reach Balea Lake. Around it, at more than 2000 m, each year, the famous Ice Hotel is rebuilt with a different theme and design each time.
Using massive blocks of ice coming directly from the lake, fixed with snow, they have a hotel with twelve rooms, a bar, a restaurant, several igloos, and a small church, all in its mantle of ice. Even if the beds and all the furniture are made of ice, everything is provided for you to sleep like a baby with animal skins, large mattresses, and sleeping bags. In addition, you can spend the day in the Winter Park specially equipped for winter sports.
At the end of our list, we have a bonus recommendation: the frozen Black Sea. A strange and unique phenomenon is when the Black Sea freezes over and turns into a vast pristine surface of ice! This phenomenon is, fortunately, not very frequent. It happens when the winters are harsh, and the temperatures drop to -20°C. The last time this happened was in 2012, after a freezing spell when the sea froze very far away, and the inhabitants walked on it more than 100 m from the coast.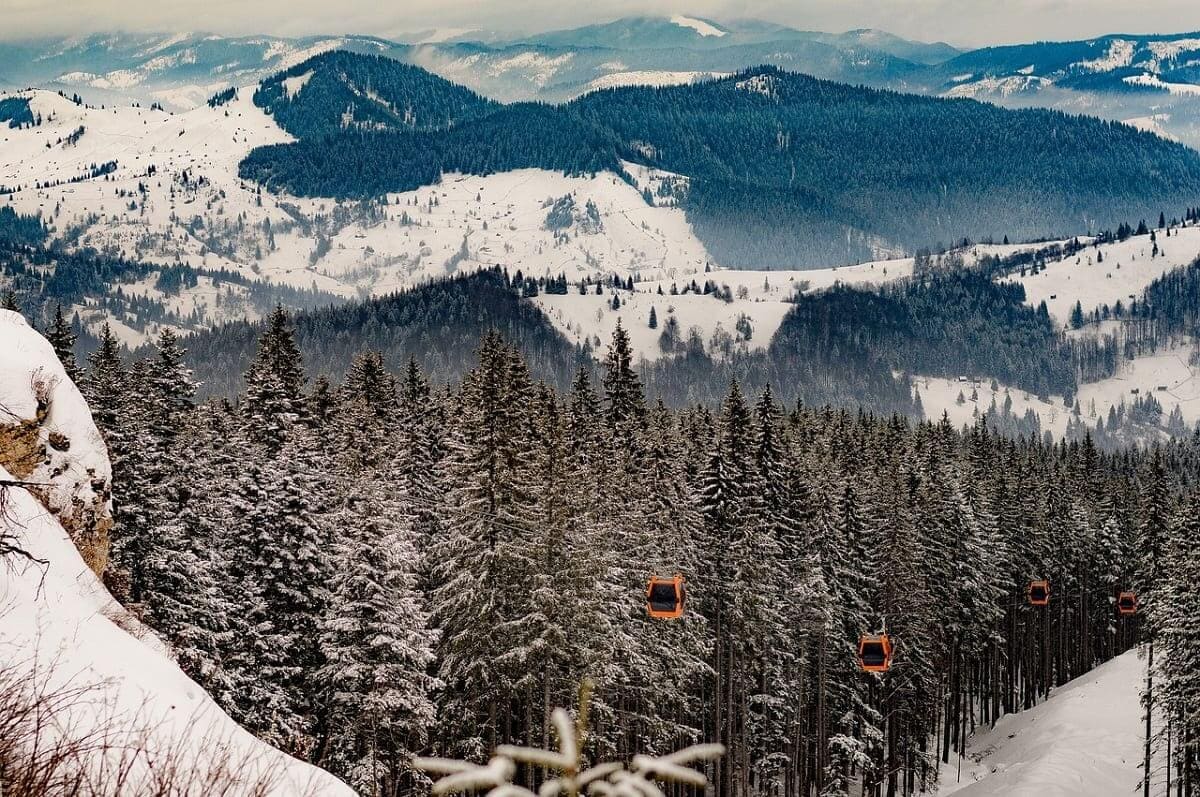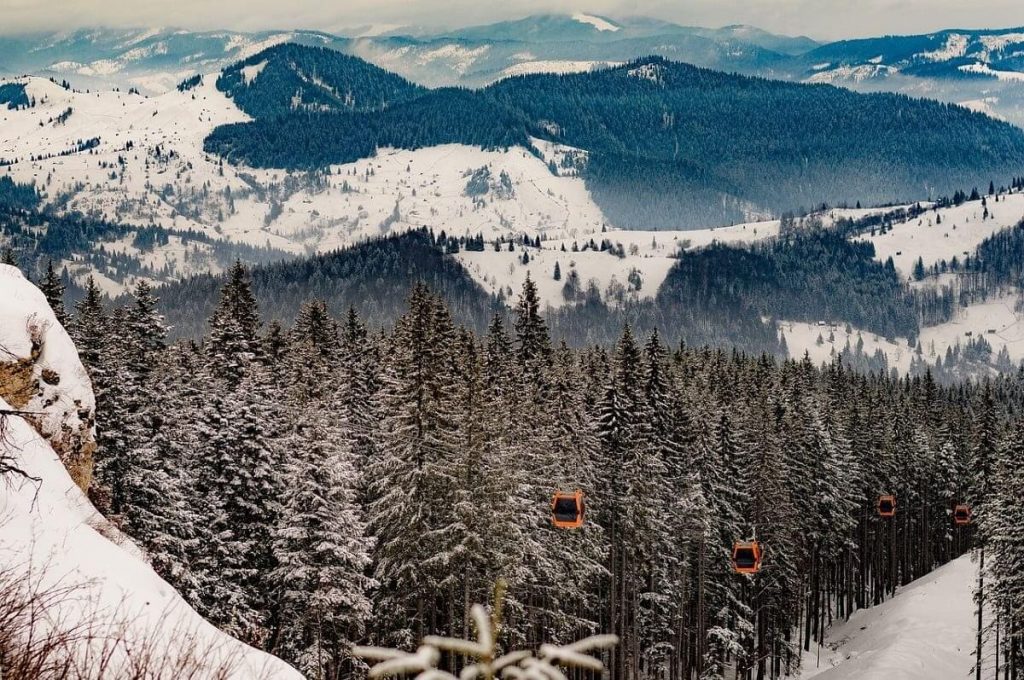 Traveling in Romania in winter can be one of the most incredible experiences, between the splendid landscapes, the warm welcome of its inhabitants, and this scarce authenticity. Of all our recommendations, what do you think is the most interesting? Now you can pack your thick clothes and enthusiasm and plan a trip to Romania!
Photos sources: Pexels.com, Pixabay.com, Unsplash.com.