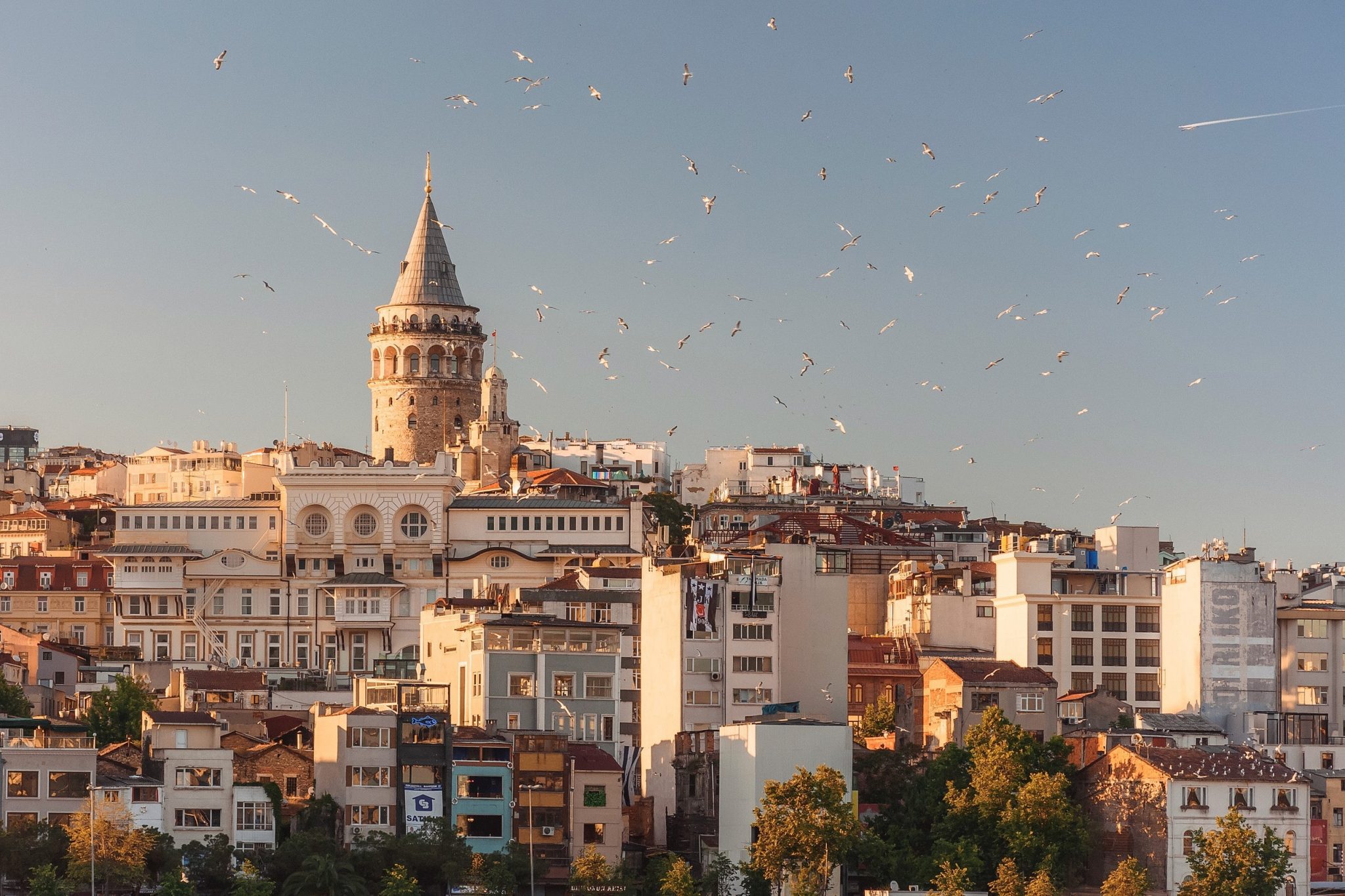 Turkey is a great and unusual mix of European and Middle Eastern traditions. Within the country, Istanbul is probably the most mysterious city, and reminded us of Venice as it is meant to get lost: if you don't believe us, check our article about Venice. This city is a point where two civilizations and mentalities meet, a metropolis with tons of different vibes which has the extract of two worlds in it, and we're going to show you 30 must have experiences in Istanbul to put on your travel bucket list.
Honestly, it's been difficult for us to choose the best places to visit. Istanbul is so different that it is almost impossible to invent a route for all tastes. Here, with Framey, you can share the destinations we forgot to mention and find even more collections for each of your moods.
Must-have experiences in Istanbul – For sightseeing:
1. Dolmabahce Palace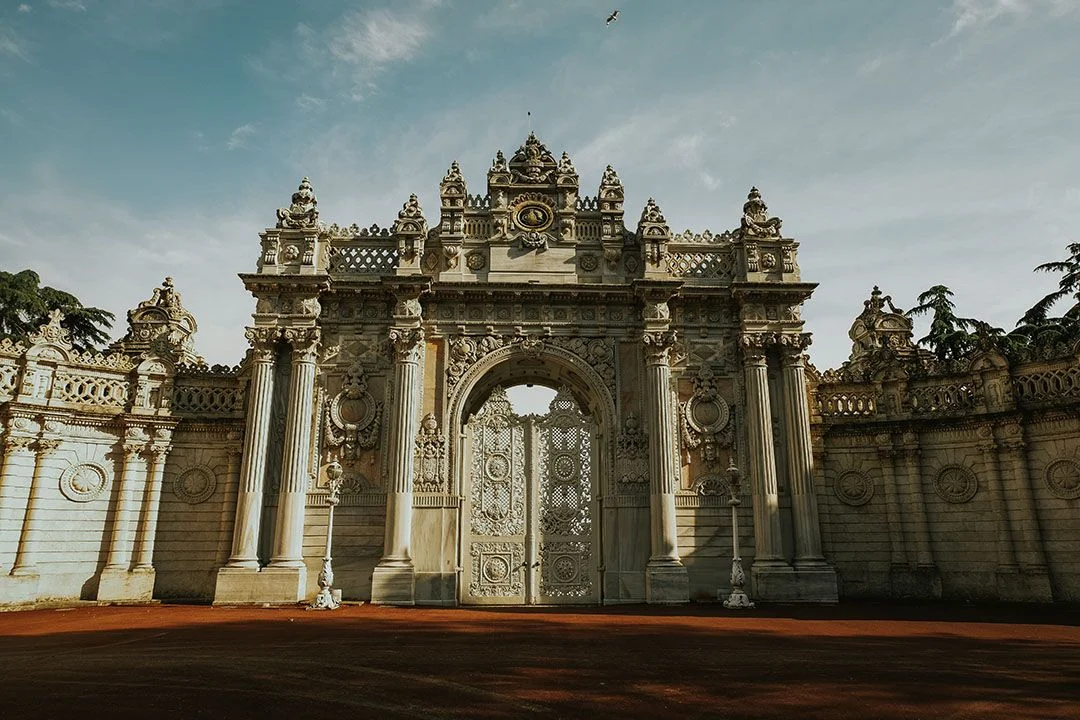 The European castle is a piece of Europe in the city, a masterpiece of European architecture here. It was built in the 19th century and was an administrative center of the Ottoman Empire. The last emperor, in fact, was sitting here. The palace is beautiful both inside and outside. The territory is vast and you can either have a long walk in the garden or visit the ballroom inside. The palace is a great example of Turkish Rococo.
2. Tiled Pavilion Museum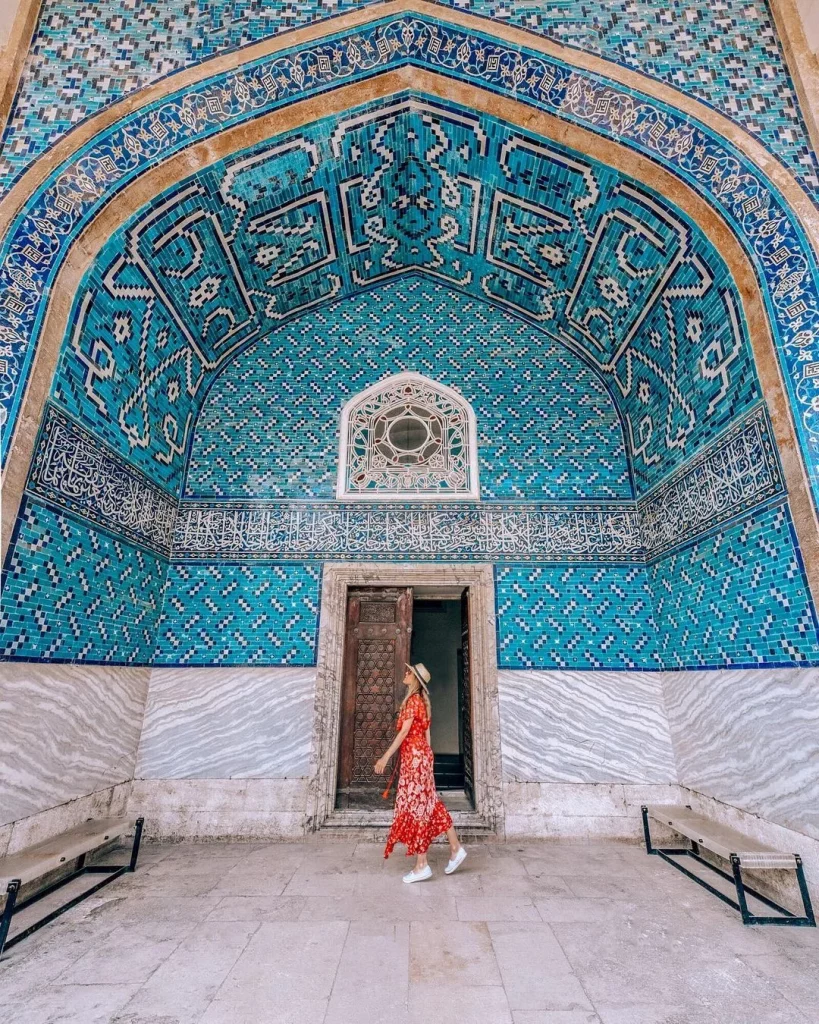 I believe every European is dreaming about taking a look at Middle Eastern art without going too far. After admiring stunning, but familiar European-like sights you will probably want to watch Eastern tiles. Bright and colorful tiles will show you the new world, but the soft colors will not overwhelm you with their brightness. The tiles are 900 years old and they are a great example of Seljuk architecture.
3. Blue Mosque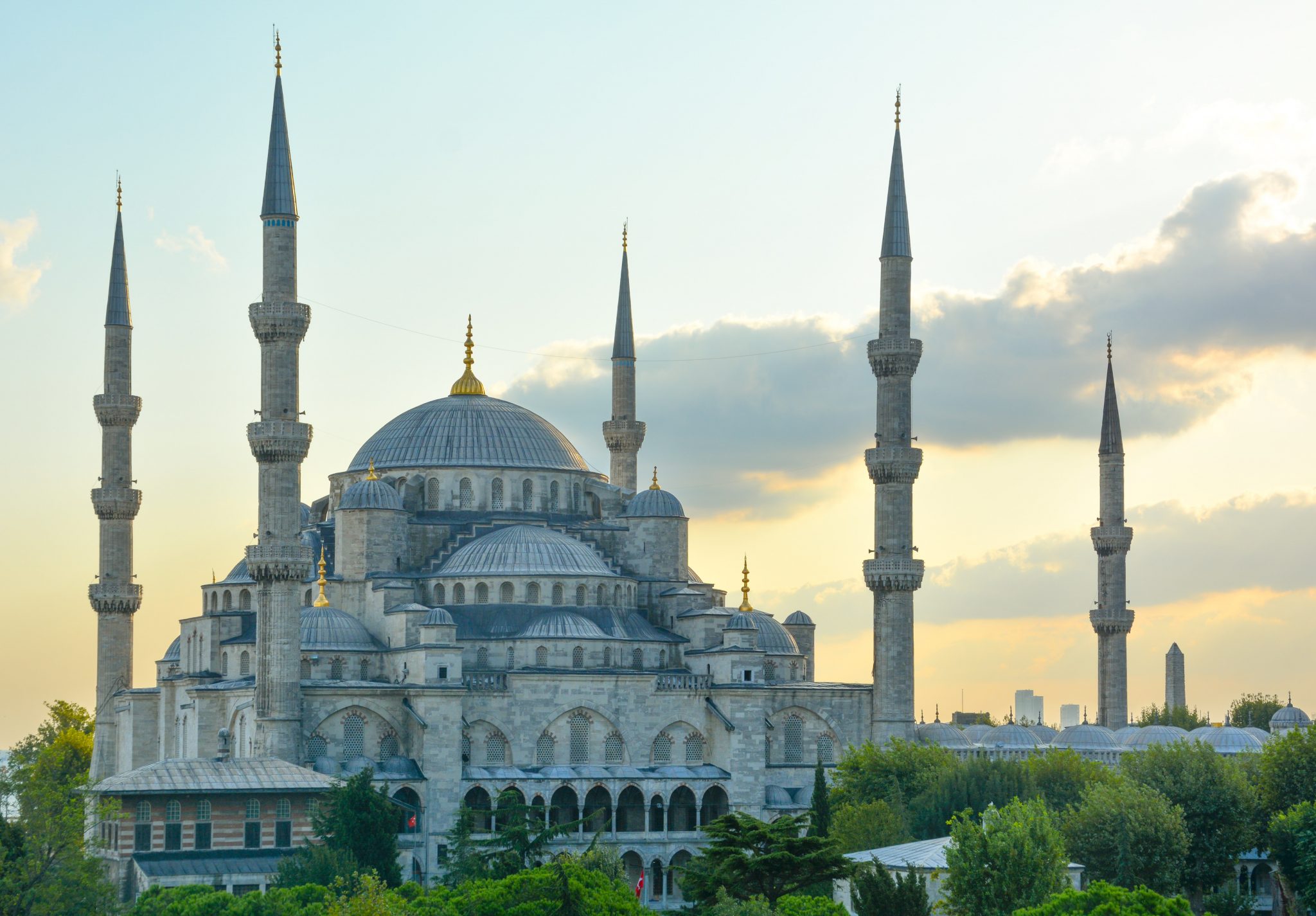 Whether you have been to a mosque or not, you will certainly see why this one is unusual. Plain outside, it has one of the most beautiful interiors we have ever seen. It is a place of great importance to Muslims as it has 6 minarets. It is also an active mosque so non-worshippers are prohibited to enter here during five prayers. The line is long, but it moves quickly – so ignore the people who are offering you to go without a line. They are only trying to sell you something.
4. Beylerbeyi Palace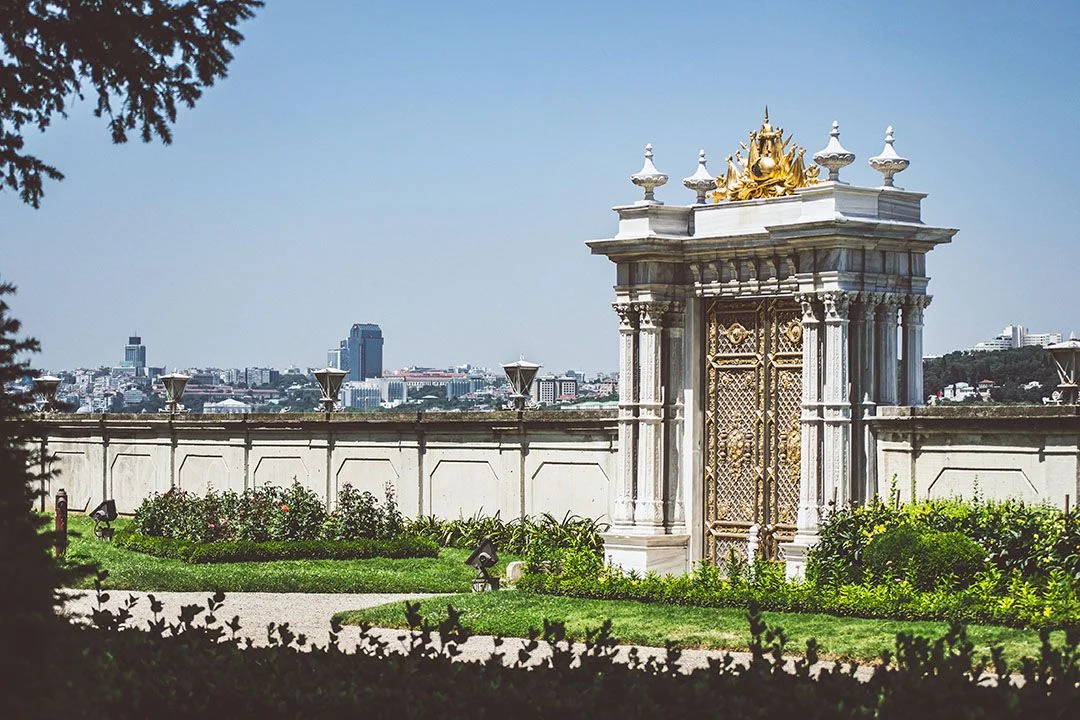 Istanbul has two sides: European (Avrupa Yakası) and Asian (Anadolu Yakası). There is a splendid palace on the Asian side called Beylerbeyi Palace. Although being on the Asian side, the palace is European and neo-Baroque styled with 24 rooms, 6 halls, and even one Turkish bath. It has a marble exterior and a Bohemian interior. It is also less touristy than Dolmabahce Palace.
5. Rumeli Fortress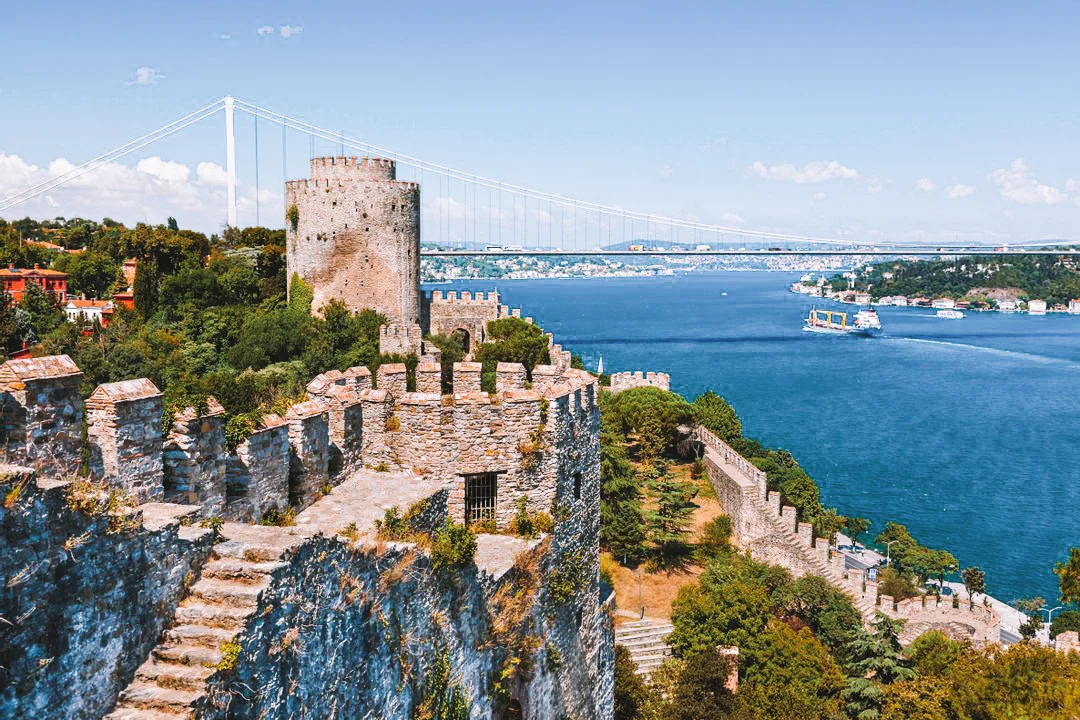 The European Fortress was built to protect the European shores of the Bosphorus from the ships of the enemy. The fortress has an amazing view of the Bosphorus water and is suitable for long walks as the area nearby is not crowded. The entrance fee is also cheap, and you can get to know the big history of it on the information boards there in English.
6. Fatih Mosque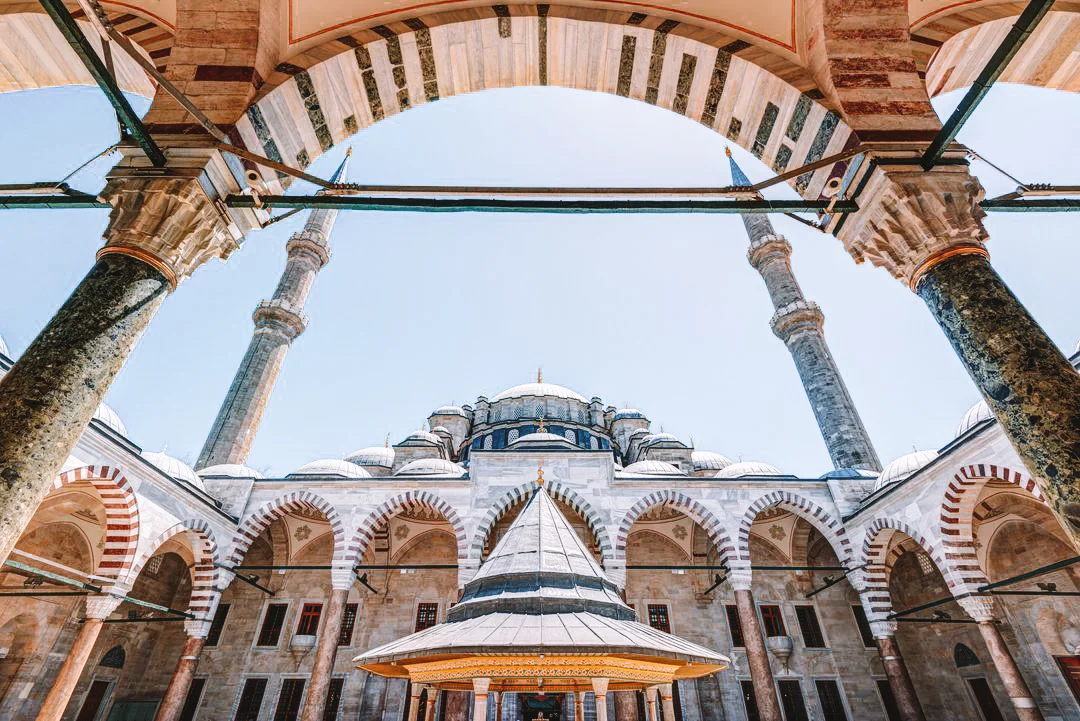 This Mosque is the largest example of Islamic Turkish architecture. It was named after the Ottoman emperor who conquered Istanbul and was once a library, school, and hospital. Beautiful inside and outside, the mosque is a classic example of Turkish architecture. The interior is much brighter than the exterior so you will be last glancing at the ceiling and all those tiles.
7. Balat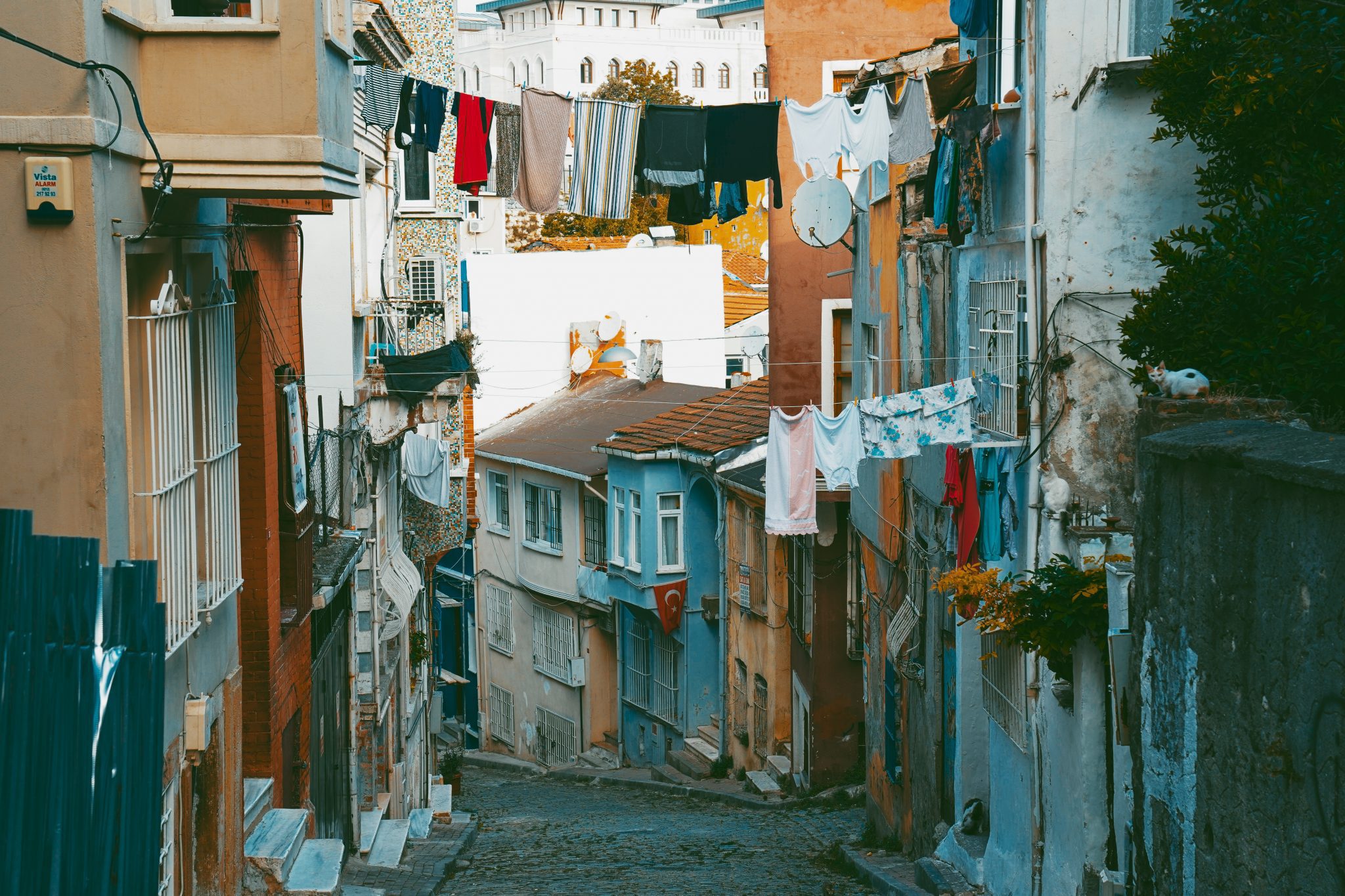 Balat is the cozy and bright Jewish quarter in the Fatih district. The houses here are of all the colors in the world, yet, the atmosphere is somehow calmer than in the rest of the city. Balat is the right place to hide from crowded places. Take a rest in a small café with a cup of coffee or take a picture near the colorful stairways (they are crowded, though)!
8. Kapali Carsi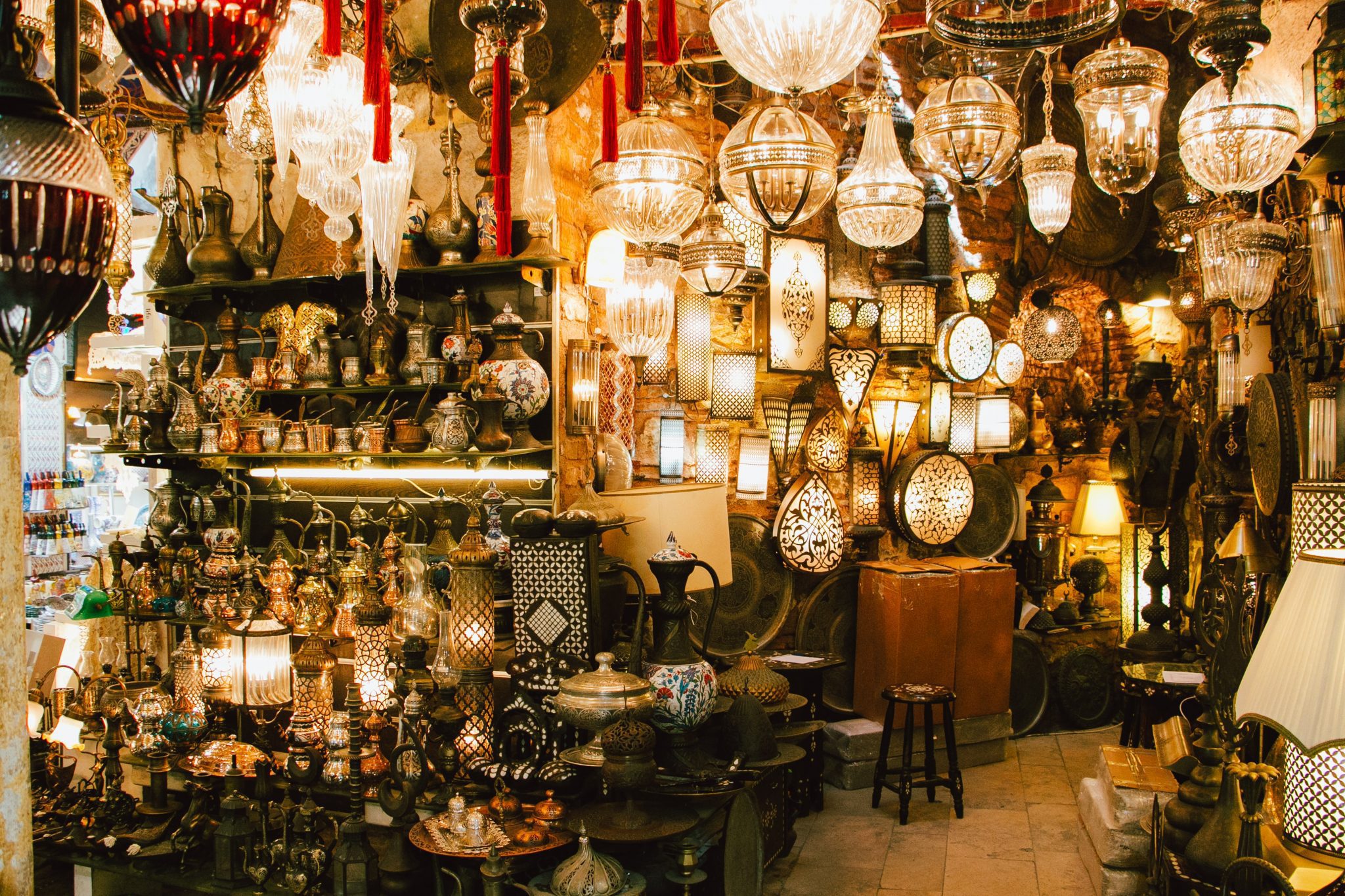 This market is a hidden land with some real treasures. It is one of the oldest and largest covered markets in the world. Here you can feel the authentic atmosphere of Istanbul – that's why half a million visit it every day! On Kapali Carsi you can grab home a piece of Turkey: sweets, clothes, or antique goods. We personally managed to find a lamp from the Ottoman era.
9. St Anthony of Padua Church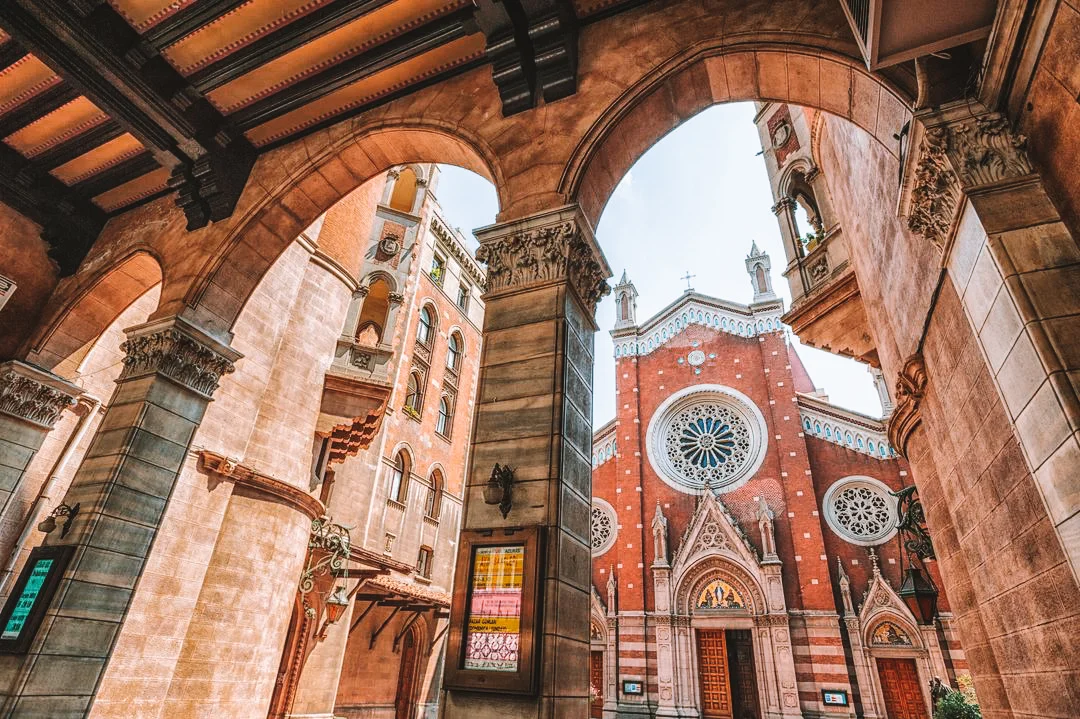 It is the largest Catholic church in Istanbul. The red façade makes it different from the beige mosques; we think entering there is a must for all the Catholics in Istanbul. We bet you have never seen a church being mostly visited by Muslims. St. Anthony de Padua Church is a really peaceful island amid a crowded street!
10. Ecumenical Patriarchate of Constantinople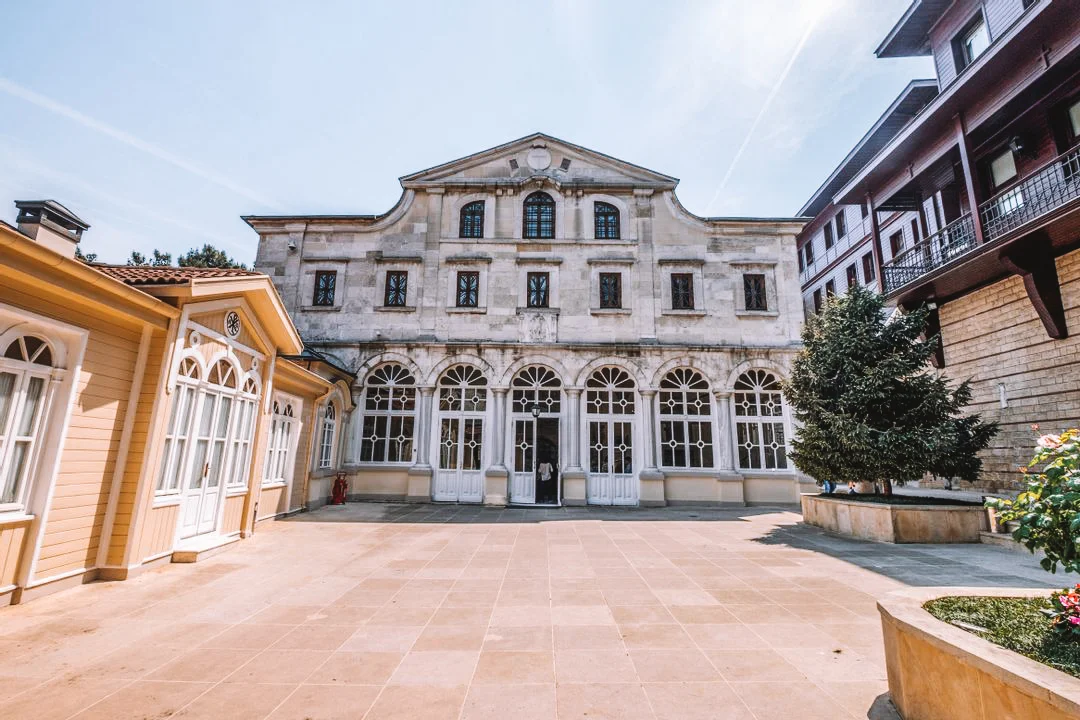 Istanbul was the capital of Byzantium, a powerful Christian country that fell to the Ottoman Turks in 1453. Sacred tradition says that the church was built in 36 AD by St Andrew who came to Byzantium to profess Christianity. Constantinople is the former name of Istanbul. Now Ecumenical Patriarchate is the spiritual place for the Orthodox Christians in Turkey and also takes care of the Greek community.
11. Shangri La Bosphorus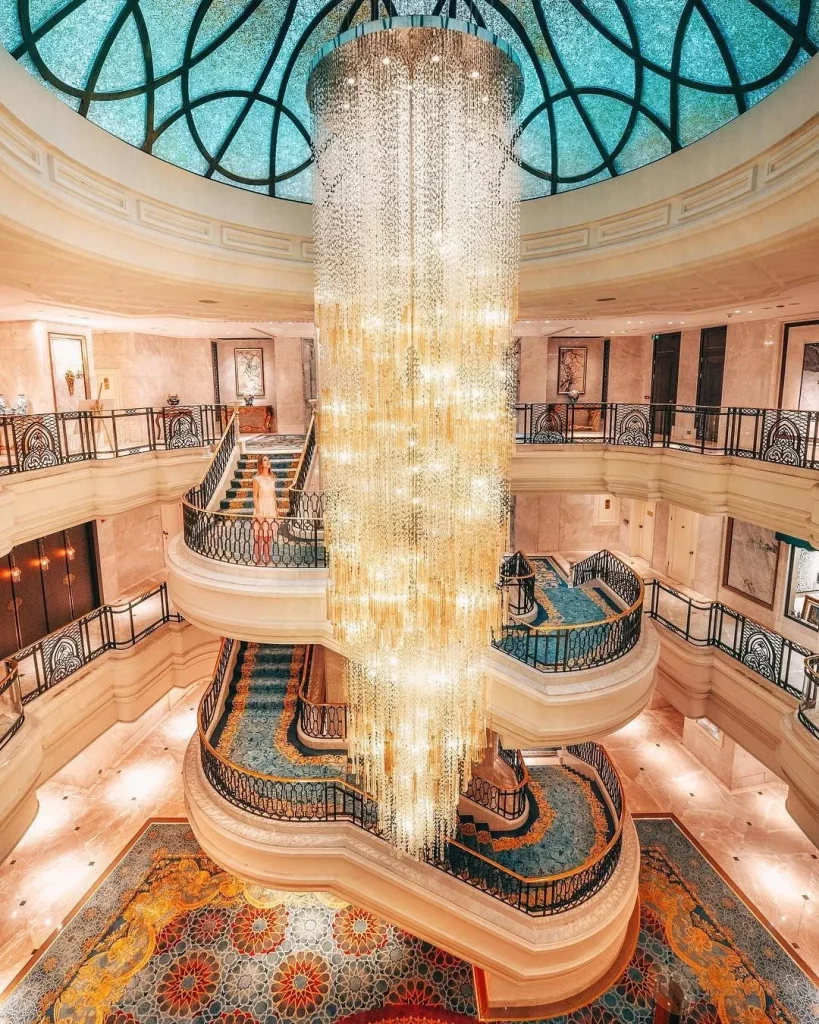 Not a landmark, but we couldn't forget to mention it in that list! Shangri La Bosphorus is a luxurious hotel right near the water with friendly staff and dreamy views. We will definitely recommend spending a night here and ordering breakfast. The price is quite high, yet, the rest here is worth every penny!
12. Galata Bridge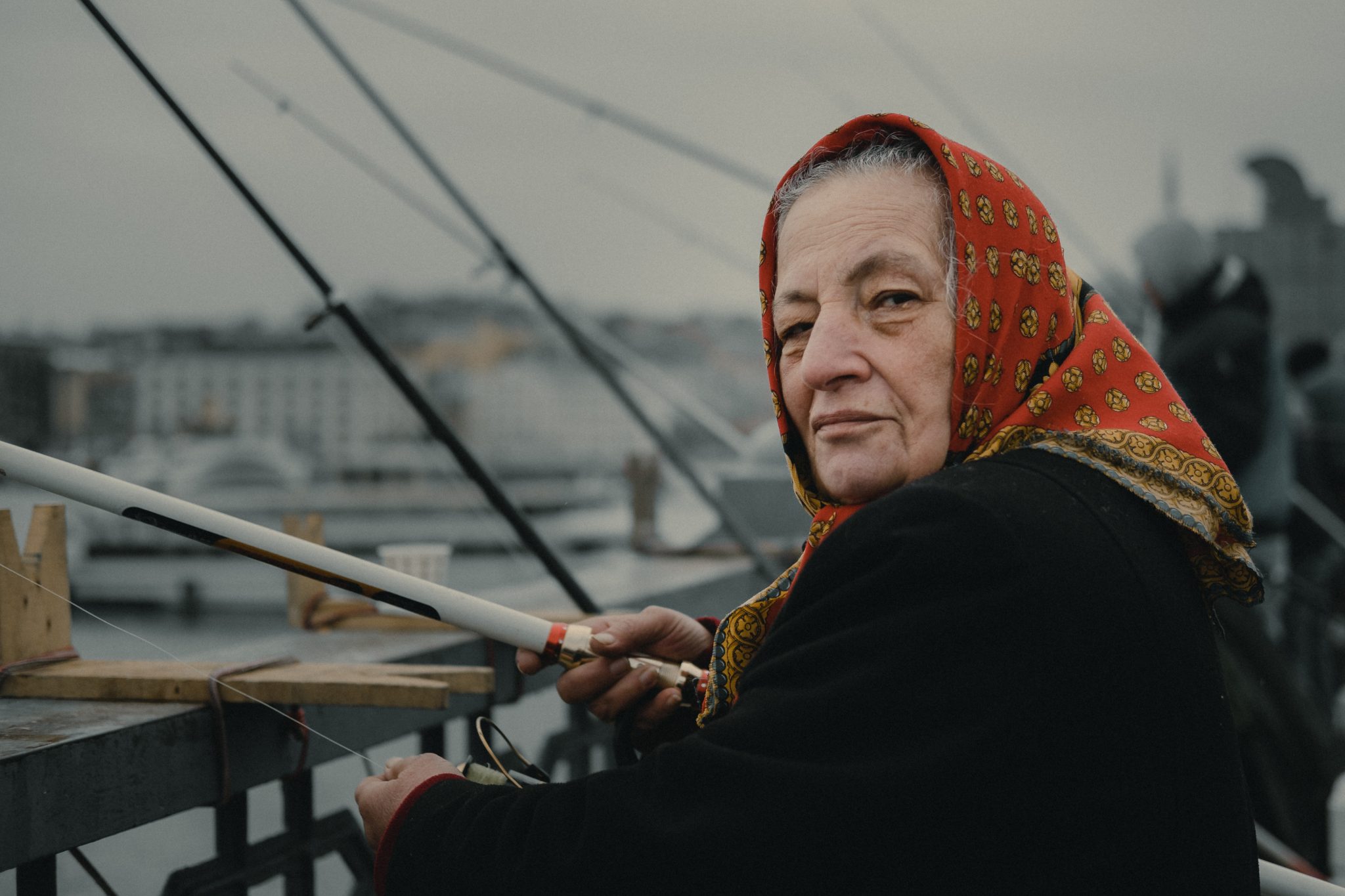 Do you want us to tell you when to see the most magnificent view of Istanbul? Take a walk through Galata Bridge in the evening! You will see the seven hills of the city with mosques atop and seagulls in the sky all drowning in the sunset and the smell of tobacco from the cafes underneath. Here you can taste samples of local street food and be a part of the busy atmosphere in the heart of Istanbul!
13. Haydarpasa Terminal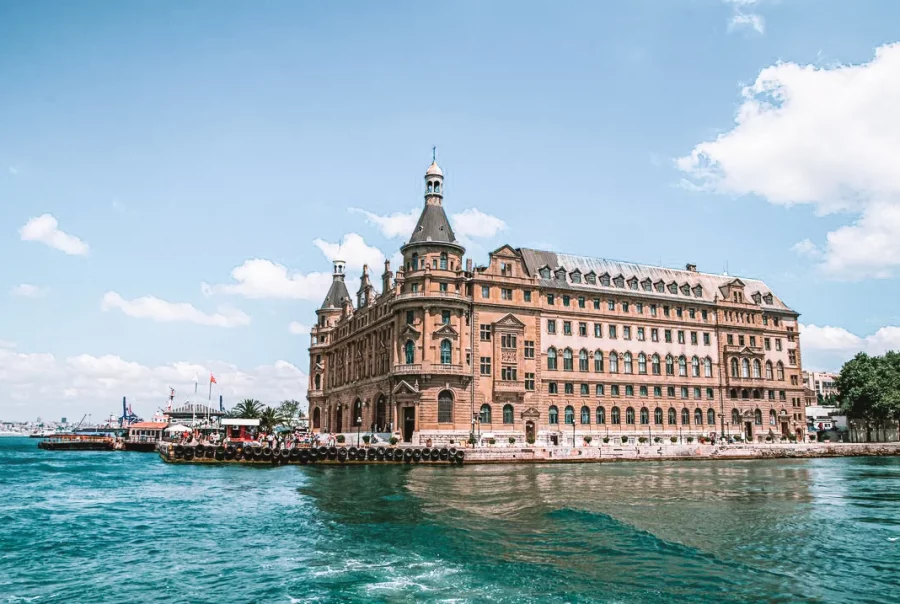 This railway station symbolizes a friendship between Germany and Turkey by implementing German architecture. This European-styled building is perfect for taking pics and drinking tea by the water without lots of tourists. Nevertheless, it is the busiest railway station in Turkey and a piece of Constantinople in Istanbul. The station was built in 1908 during the last years of the Ottoman Empire.
14. Hidiv Kasri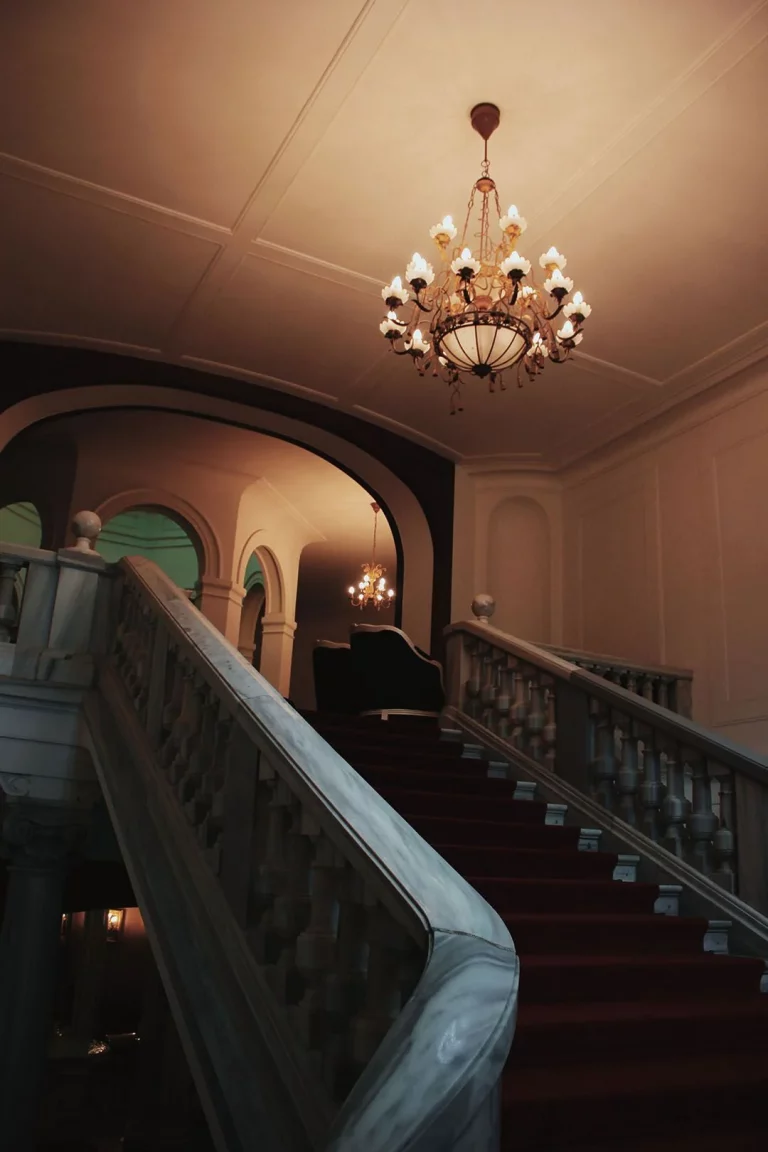 Hidiv Kasri is an Art-Nouveau Garden with a 15 Euro fee and an opportunity for full relaxation. Take a walk in the garden or have breakfast in the palace! We were lucky enough to visit Istanbul in May and see all the variety of spring flowers here. Tulips and daffodils surrounding a waterfall and food in the palace cost a fortune – but it was definitely worth it.
15. Turkish and Islamic Arts Museum
You can spend a week searching for European Baroque and Art-Nouveau, yet, don't forget you are in Turkey and keep in touch with its authentic art. It contains samples of Islamic calligraphy, rugs, and tiles and shows the art of different ethnic groups in Turkey. The museum was a palace of the second grand vizier to Suleiman the Magnificent and a possibility to understand what Turkish culture really is.
16. Istanbul Sea Life Aquarium
An unusual place for a tour where you can see marine life in one of the largest aquariums in Europe. It is touristy here, but no wonder such a beautiful place attracts so many people. The place is especially worth visiting if you came to Istanbul with kids. The variety of animals here is as wide as it was in Berlin zoo!
Must-have experiences in Istanbul – For eating:
17. Barbecue House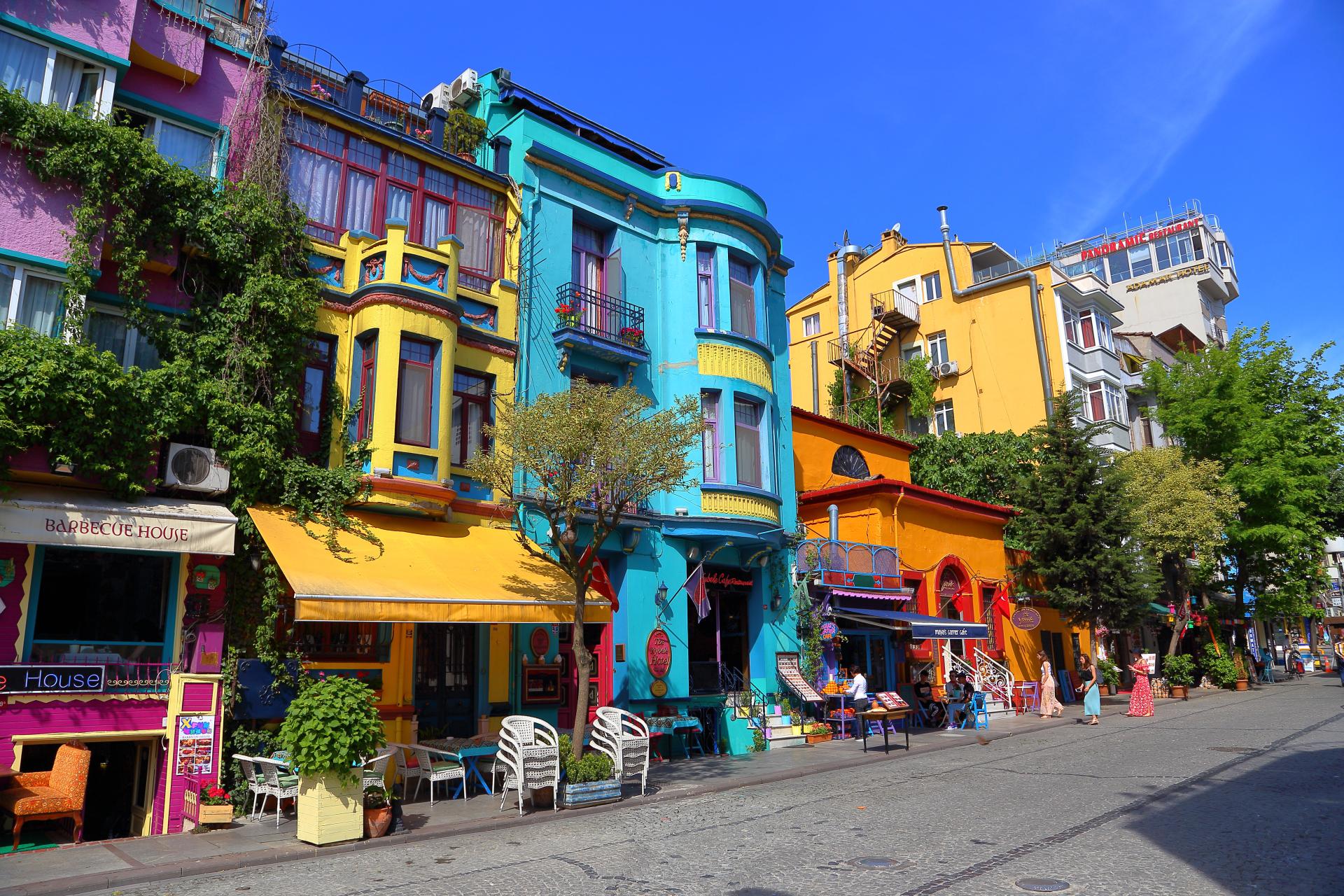 Have dinner in a colorful restaurant with a mix of European and Middle Eastern cuisine. Despite being a barbeque house, the restaurant has plenty of vegetarian options. Yet, we strongly recommend booking tables here, especially when it's too cold to eat outside. And don't forget to try a dessert! Our favorite is katmer, a piece of fried layered bread with clotted cream and pistachios.
18. Mare Mosso Coffee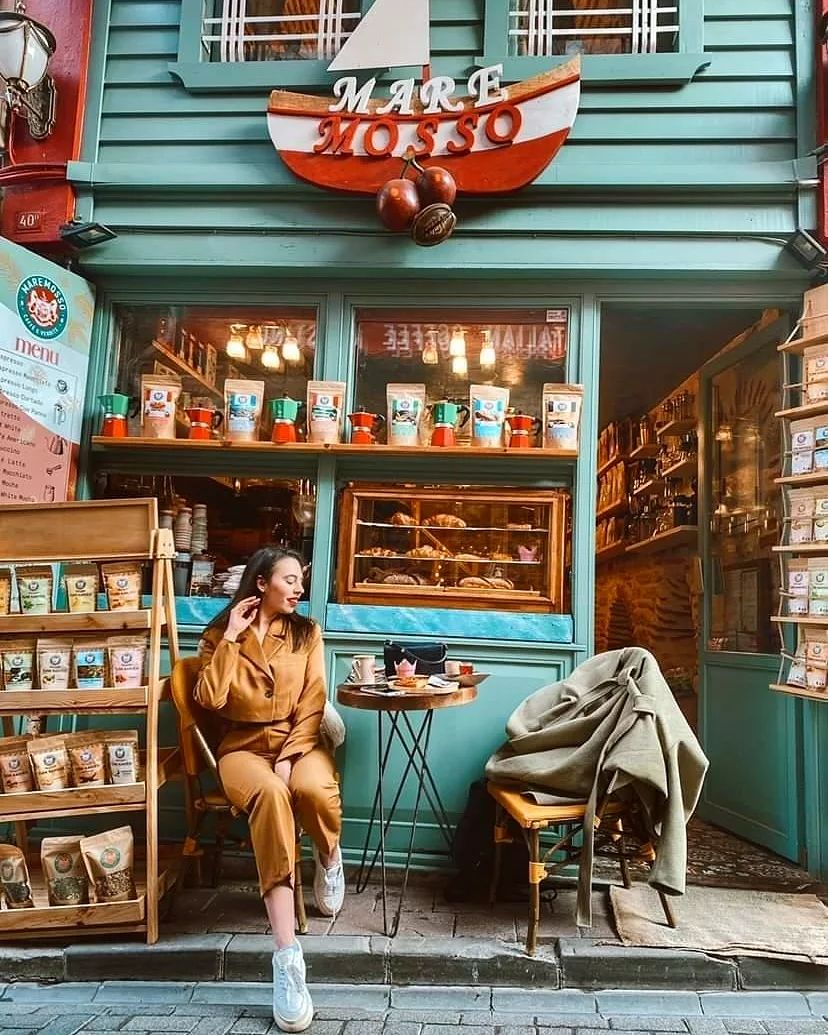 You are not allowed to visit Turkey without trying Turkish coffee. This place is well-known for its cold brew and special atmosphere. The desserts are great, and they serve cookies and mulberry juice with your drink. The café is not to be found easily, yet, it is a real gourmet pleasure!
19. Seven Hills Restaurant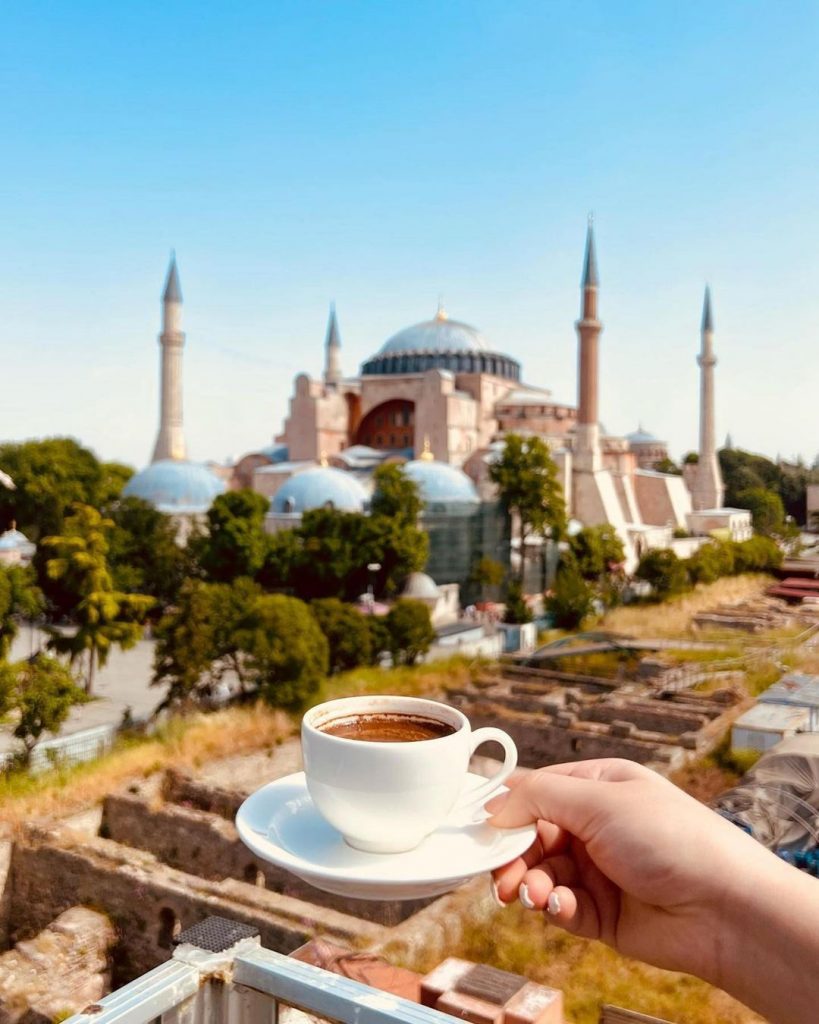 Do you want to experience fine dining with a view? This place is for you. Ambient music, friendly staff, and delicious food won't make you disappointed. The restaurant's main dish is fish, but we personally had breakfast here and it was unforgettable. We can only imagine how beautiful evenings are here when the sun sets.
20. Kubbe Istanbul
Another place with an outstanding view! This restaurant serves the best pizza in Istanbul and gives away free pies if you have a birthday. We personally recommend ordering Turkish tea with your pizza and a hookah. The restaurant has three floors, but you shall better book a table if you want to sit on the roof.
21. Kadikoy Carsisi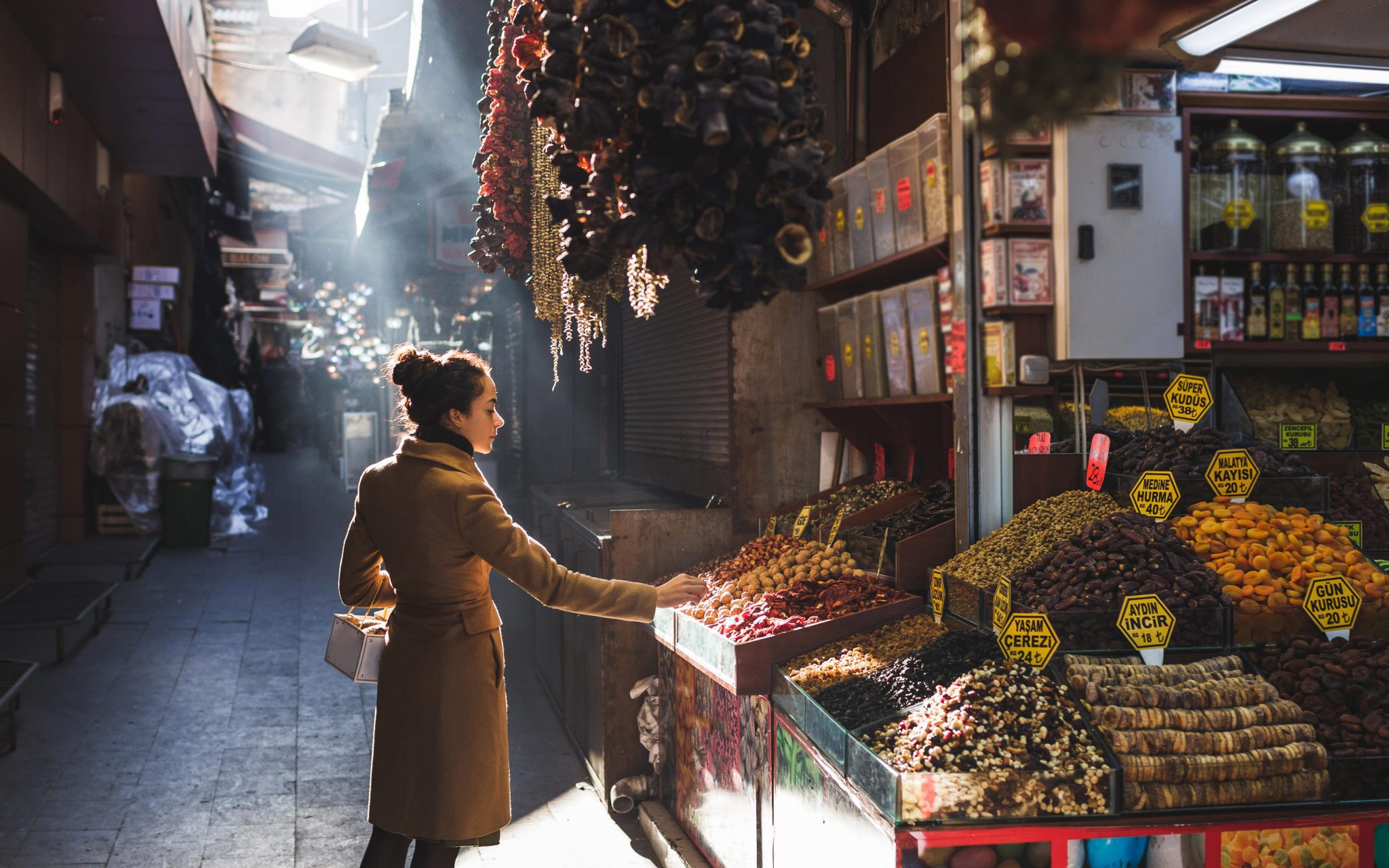 This place is not a restaurant, but a quarter with pubs, cafes, restaurants, bars, and an extraordinary vibe. Here you can find a place for every taste and wallet and one of the biggest Starbucks you have ever seen. The quarter is on the Asian bank of the city and is one of the oldest quarters in Istanbul.
Must-have experiences in Istanbul – For rest in nature:
22. Gulhane Park
A real oasis in the middle of the city which is especially stunning in April – when roses and tulips grow. Beautiful trees and an outstanding fountain make it a perfect place for an afternoon walk. You can rest on a bench here and enjoy the birds singing. The name of the park "Gulhane" means "greenhouse" in Persian.
23. Camlica Hill
Camlica Hill is the highest point in Istanbul with an outstanding view of the European side of the city. Here you can see a lot of sights, the Bosporus and the beginning of the Black sea. Take pics and try Turkish snacks in the local café. Moreover, the place has no entrance fee!
24. Emirgan Park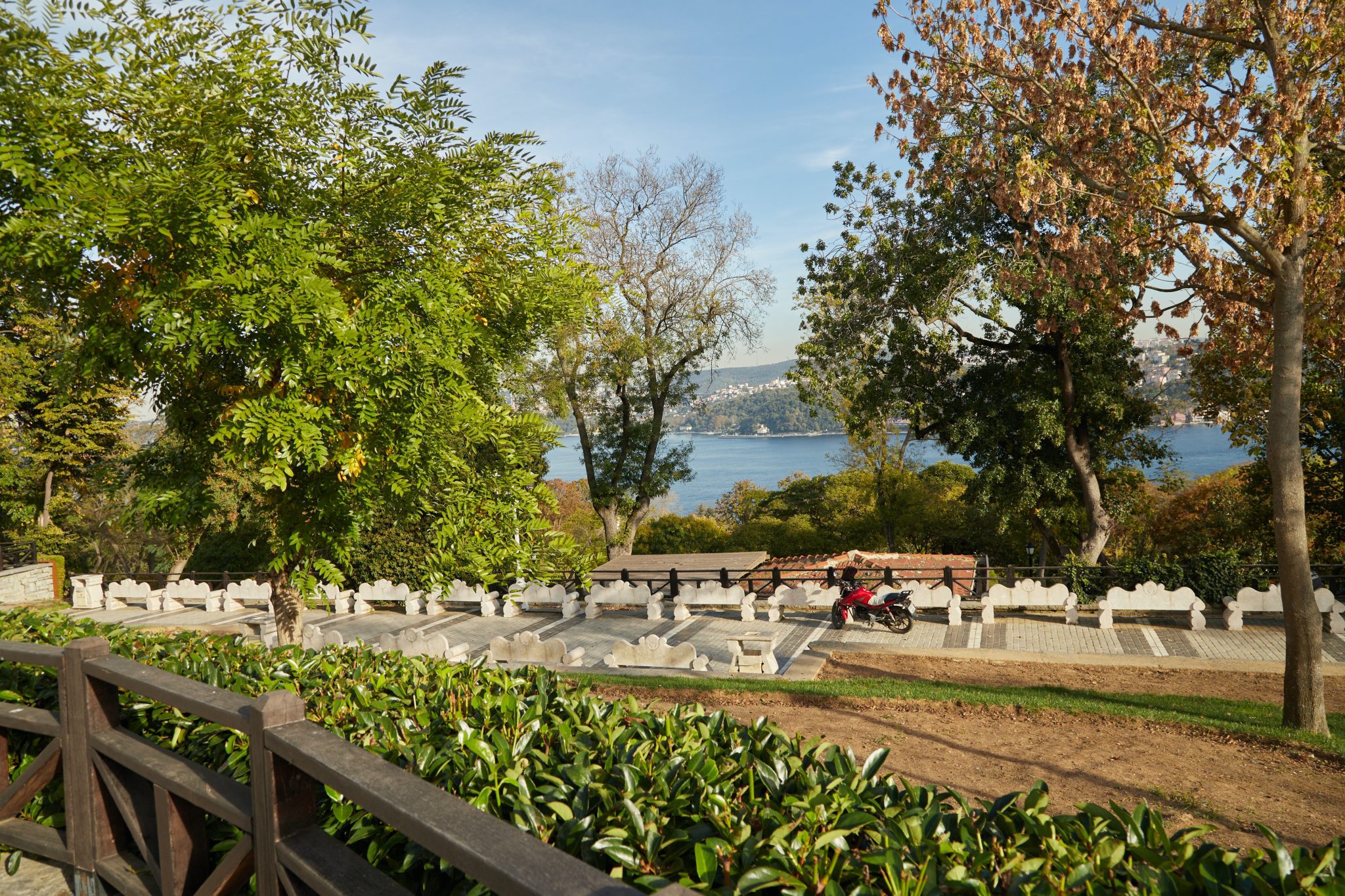 We are sure the biggest amount of tulips is here! There are few parks in Istanbul, and this place even has a small channel! In April Tulip Festival is held in Istanbul, and this place is a must for it. Here are 270 kinds of tulips and two and a half million flowers!
25. Princes Islands
These nine islands in Sea Marmara are part of a district on the Asian side of Istanbul. They were a place of exile during the Byzantine era and now they are the possibility to hide from the hectic city. Any fuel vehicles are banned here. Therefore, you can only go for a walk or ride a bike through narrow streets and admire Victorian cottages.
26. Ulus Parki
Another good-looking park where you can take pics – the special is that you can have dinner here, too! The location here is honestly the best in the whole city as the view is splendid! There is also a place where your children can play, although the prices are quite high.
27. Ihlamur Kasri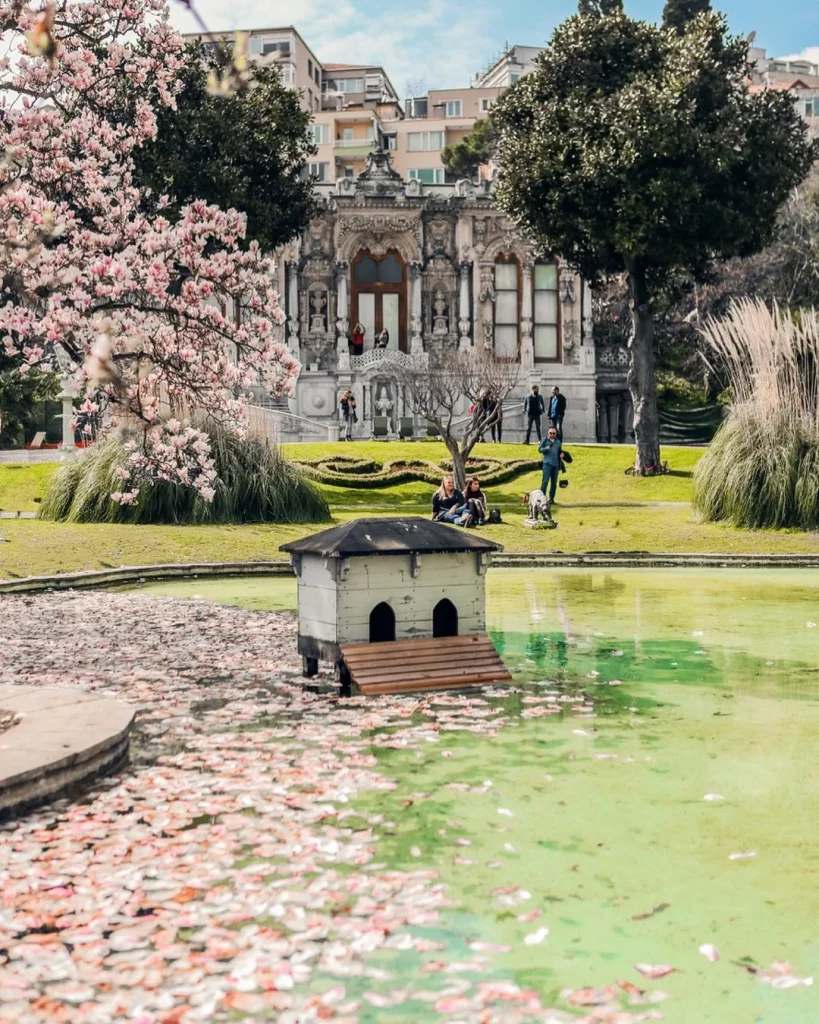 An Ottoman summer palace has two pavilions where the Emperor used to rest and host guests. The thick walls will protect you from the hustle and you can also visit a local café here. The palace is also a museum if you have the mood for sightseeing.
28. Sakip Sabanci Museum
It is a private art museum in Istanbul that holds a collection of Islamic art and paintings of the Ottoman Empire. Here you can admire samples of paintings, calligraphy, furniture, vases, dishes, and tiles. There are also masterpieces of European artists who were living in the Ottoman Empire.
29. Macka Park
Have you ever seen a territory with different paths for jogging, walking, and dog walking? This place is where locals gather and have picnics. It also has artificial water bodies, children's areas, and an amusement park.
30. Yildiz Park
The name of the park is in English "a park of stars". It was a forest in Byzantine and now it is a stunning garden that has everything: a palace, exotic trees, picnics, and a view of the Bosporus.
In conclusion
We hope now you see that Istanbul is, in fact, magical. It is a place of true fairytale where European and Asian phantasies meet in all possible ways. This duality makes the city unique.
The only European city which can be as festive as Istanbul is Lisbon. If you want to catch a dazzling moment, we also wrote an article about places in the capital of Portugal.
Plenty of other places are not mentioned here, but we didn't forget about them. In fact, they are all listed on Framey. We have already collected the most stunning mosques in Istanbul as well as must-see attractions. With this app, you can dive into the magic atmosphere of the former Constantinople even more and share your journey with others. We believe that each experience shall be shared. And Framey allows improving trips for each other.