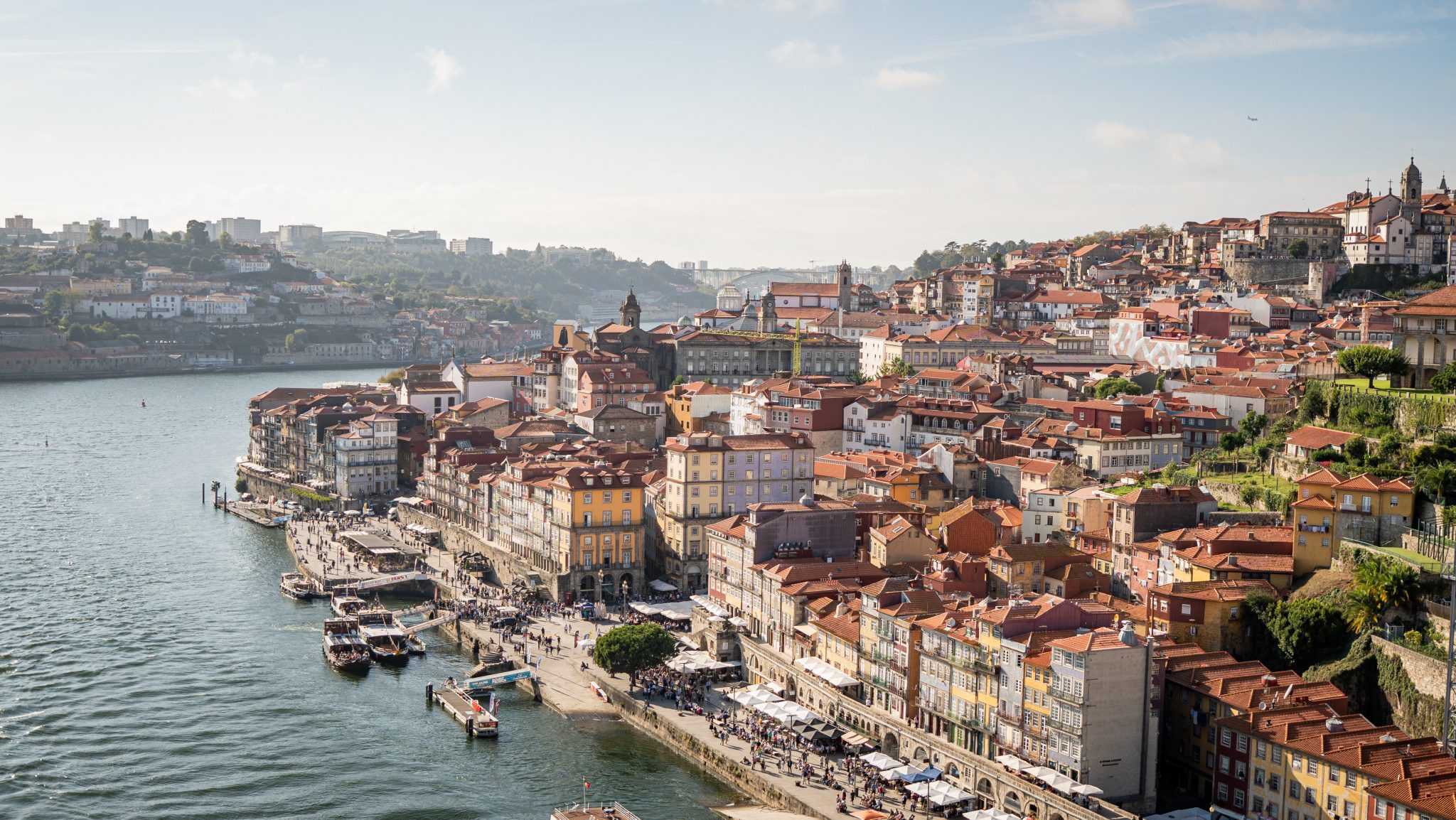 For our next destination, I have something rather special in mind: touristic and yet, somehow still highly underrated, beautiful, and yet not that swamped by tourists. Can you guess it?
The clues are great wine, good weather, a great historic center, incredible views, impressive bridges, unbelievably fresh and gourmet food, and friendly people. And it is in Europe.
If you haven't figured it out yet, I give you Porto!
Let's just discover Porto and its top 30 travel sites in the city of Invicta.
1. Torre dos Clérigos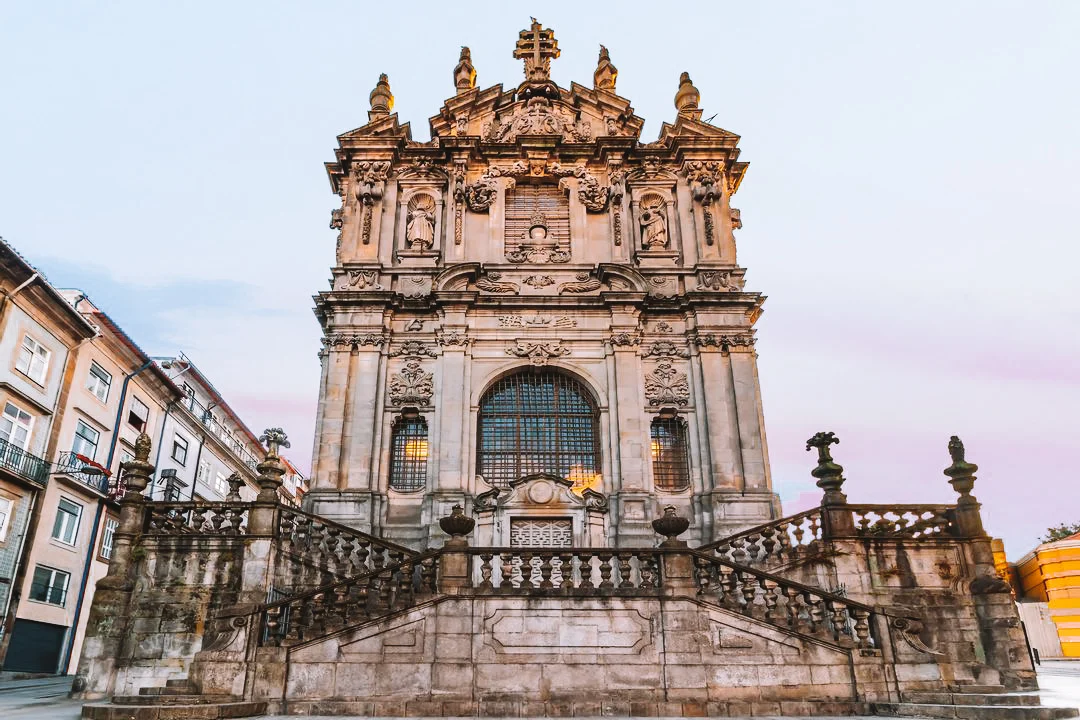 There are many sights and landscapes to check while in Porto, but this particular one, the Clerigos Church and the Tower are emblematic. The sights you get from afar, and the incredible ones you get from the top of the tower make this sight a must-see one. And if you are a history buff, you should check out the museum as well.
By the way, it might just be that the Clerigos Tower will turn out to be your guide for getting around the city.
2. Ponte de Dom Luis I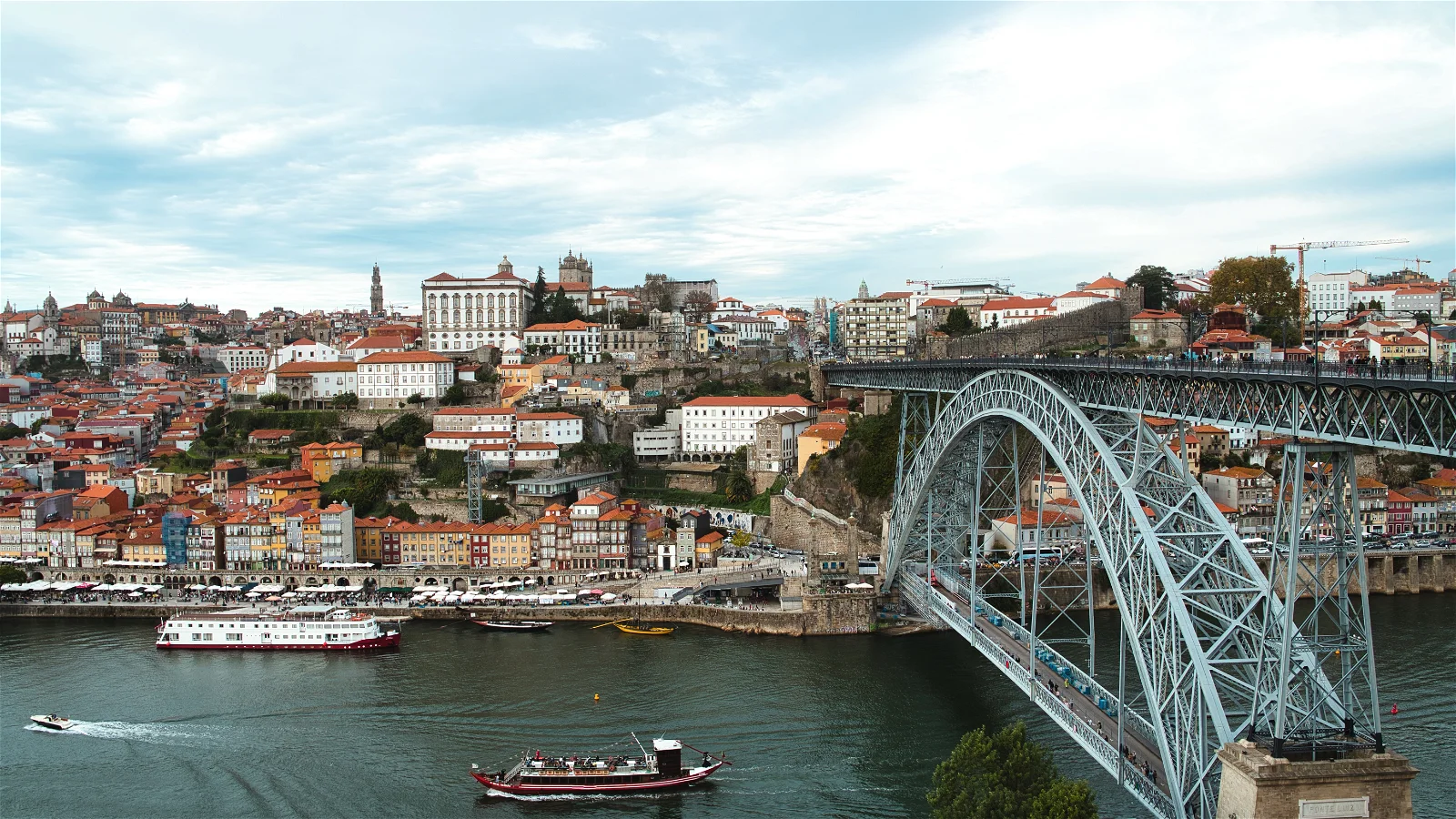 The double-deck arch metal bridge is impressive from a distance, and walking on it gives the most spectacular views of the Duoro river snaking its way through the city. And boy, are those sunset photos taken from the top of the bridge memorable despite the effort to get there – so worth it.
Sightseeing through the beautiful city of Porto will get you iconic monuments, incredible sights, and great adventures. And if you need more of these, Framey has a whole collection in store for you: Cool buildings and structures in Porto – Gazing at Beautiful things.
3. Douro River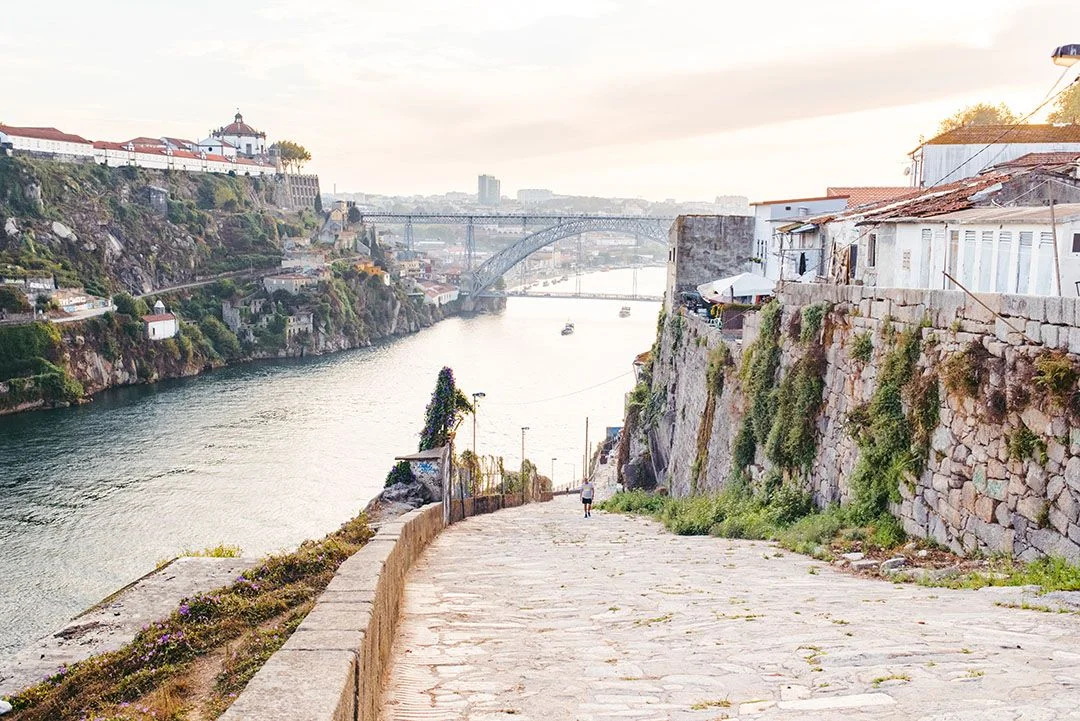 There is always something special about any city that lies on a river bank. It feels like it gains a special charm, a soul. And Douro River does just that. It gives Porto such a vibe. And, there is nothing better than taking a walk by the river or admiring the views from up the hill or Dom Luis Bridge.
4. Casa da Música
The iconic and unmistakable distinct music hall, Casa da Musica, looks out of this world. This grand avant-garde building is dedicated to music, in all forms. It has everything a music aficionado appreciates. There are several practice rooms, an incredible stage, and all that is required for a huge center to be great.
5. Jardins do Palácio de Cristal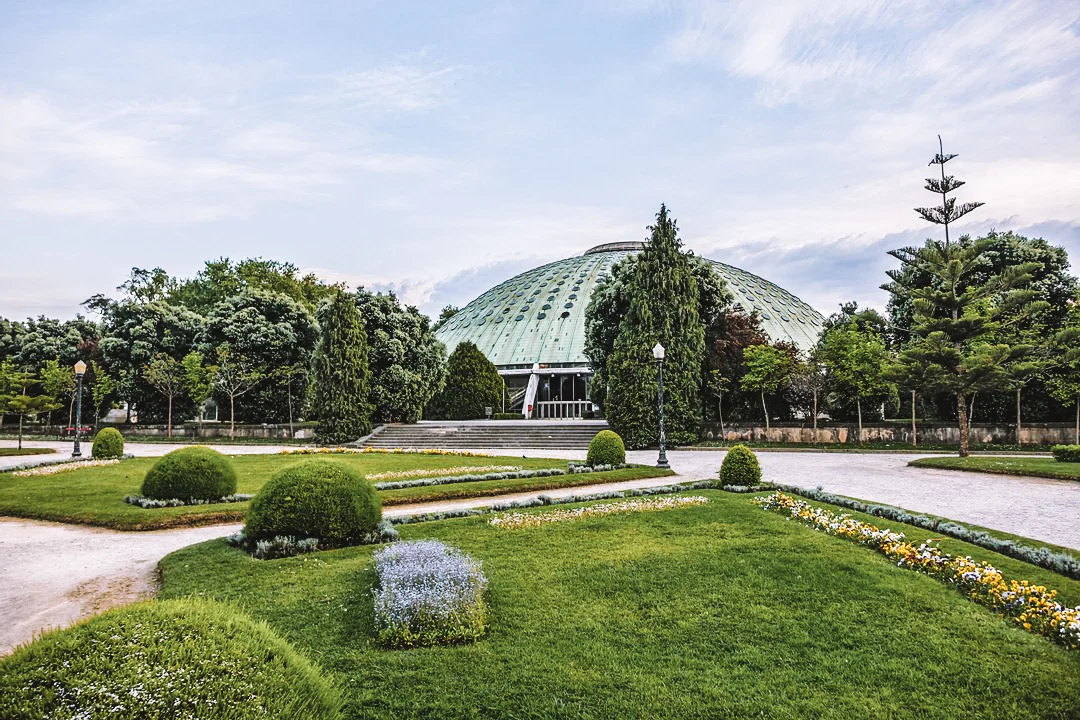 If you need to retreat to a green oasis filled with shades and scenic views of the city and the river, with peacocks and birds running around, then the Palacio de Cristal garden is for you. And although Palacio de Cristal is no longer, Porto citizens decided to keep the original name of the place.
This huge garden, garnished with lovely flowers and statues does justice to the grandeur the old place held.
6. Carmelite Church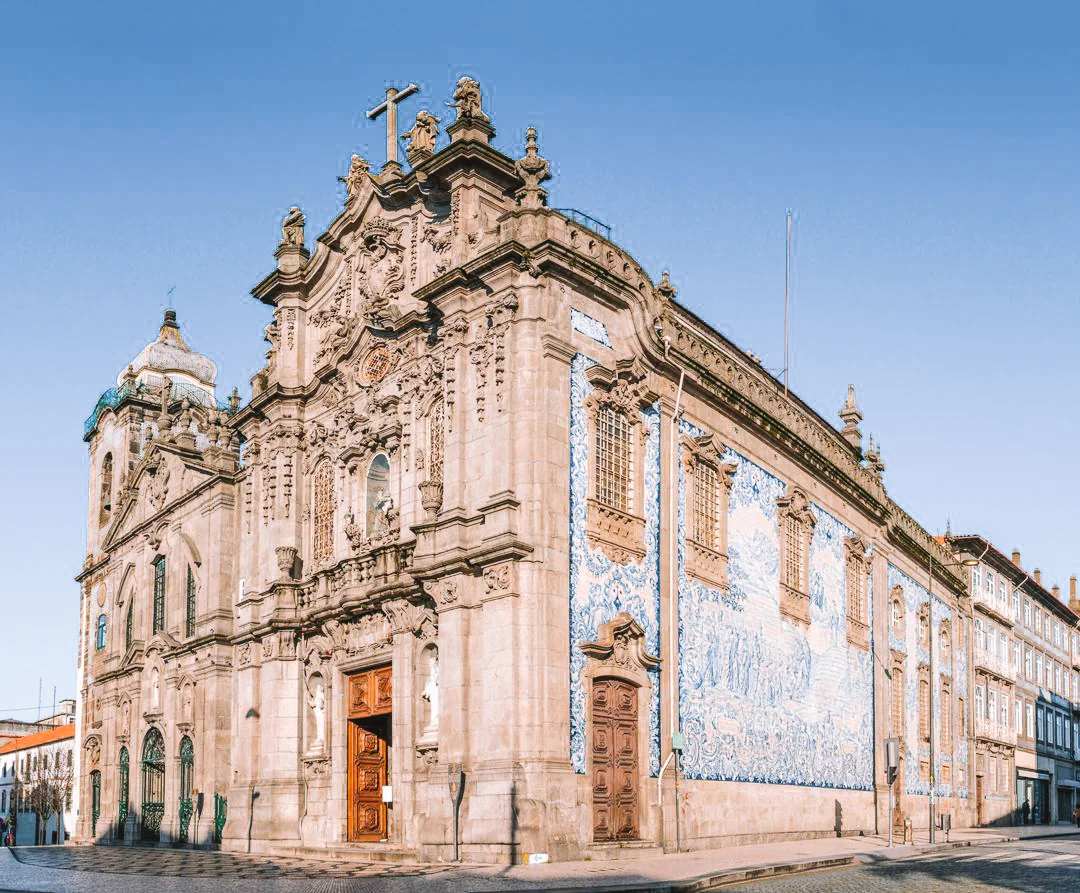 There are indeed a lot of beautiful baroque churches at almost every corner and on every hill, but there is one site you do not want to miss right in the city center. From the distance, it might look like a beautifully ornate church but it is a-3-piece building ensemble: The Carmelite Church – formerly a nuns convent, the Carmo Church – monk convent, and standing between them is the world's narrowest house. A must-see landmark.
7. Serralves Museum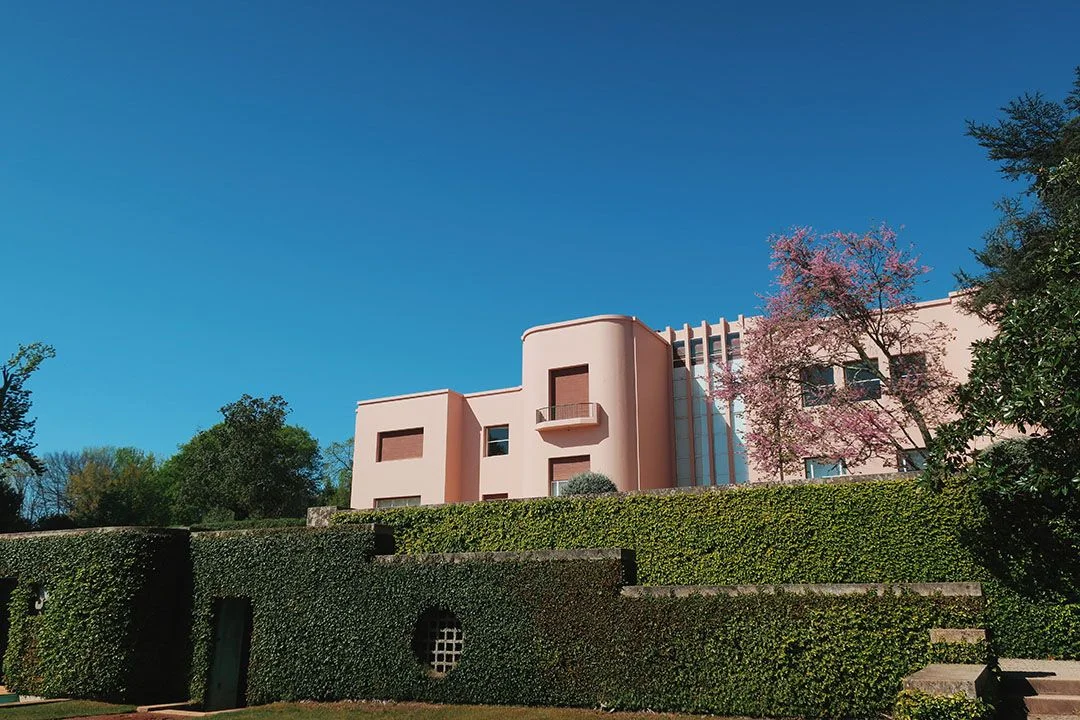 The Serralves Museum for contemporary art an indeed a work of art. It is placed in an exceptionally designed building and it contains an impressive art collection. On top of that, there is a very well-maintained beautiful garden around with tree top walks, great views, and splendid statues to admire.
8. Igreja do Carmo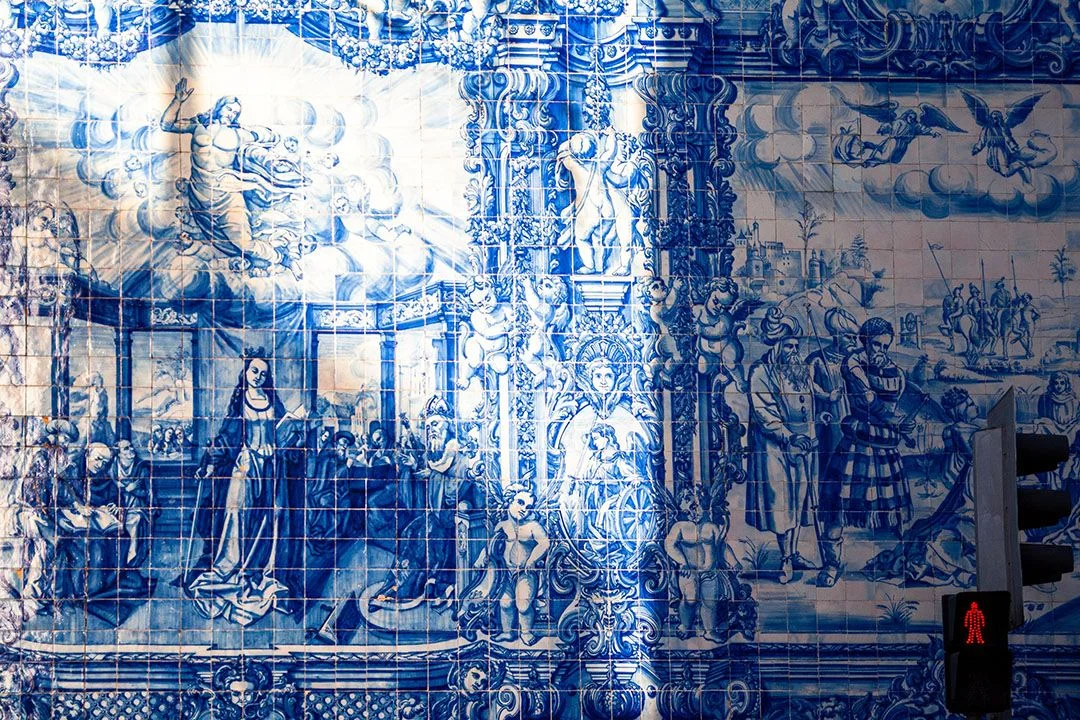 This is the Carmelite's Church twin sister. The baroque-rococo style masterpiece might not be the oldest one in town but impresses with its tiles murals. And the lateral facade, tiled in blue makes this landmark quite remarkable and photogenic. As impressive as the interior is, it is the exterior facade that fascinates the most.
9. Estádio do Dragão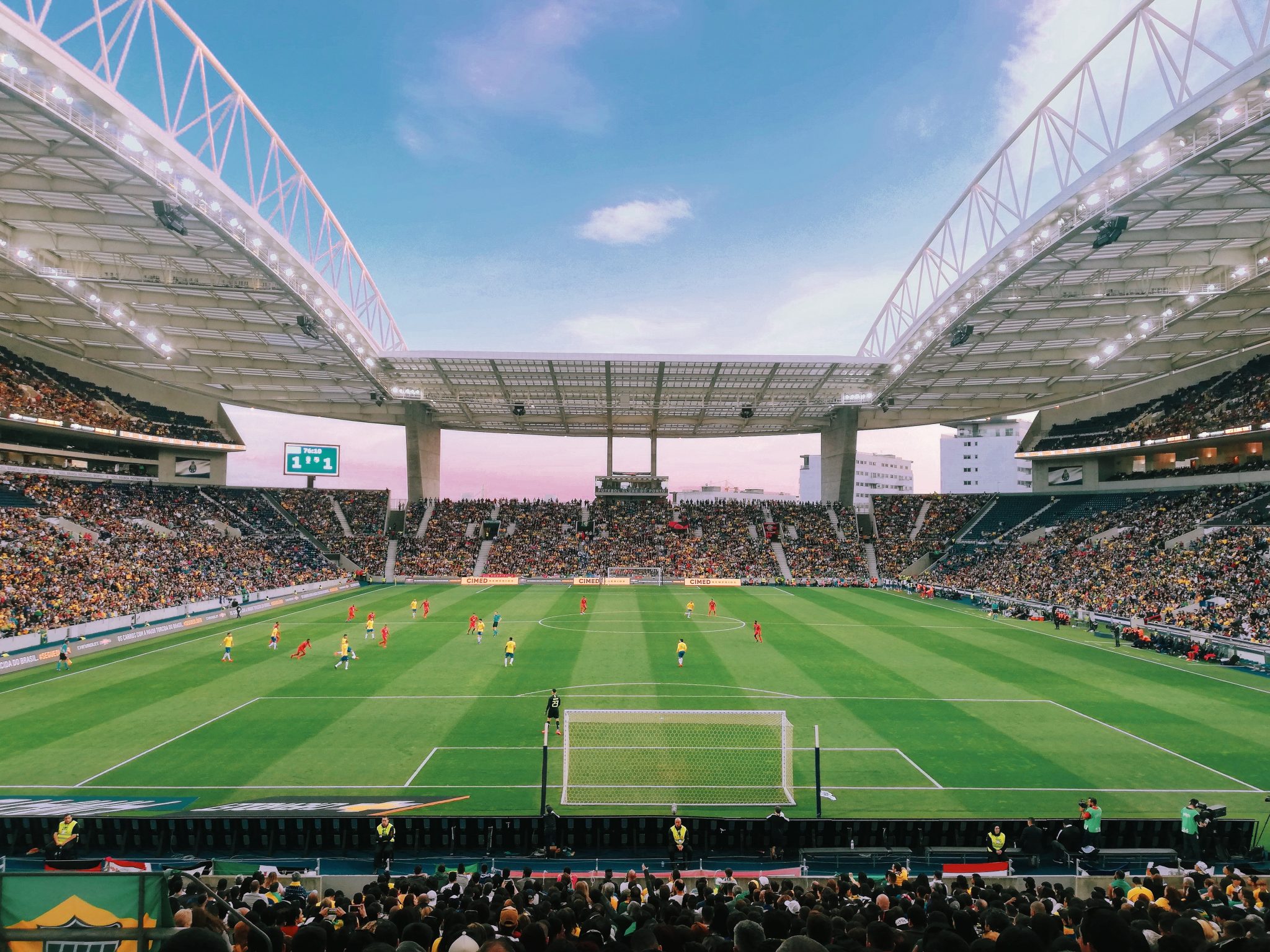 Europeans love their football and their local football teams. Porto is no exception. The largest and most impressive sports venue in Porto is Estadio do Dragao or Dragao Stadium. The stadium is the home ground for FC Porto. Whether a fan or not, you can admit that it is quite an imposing arena.
10. Ribeira Square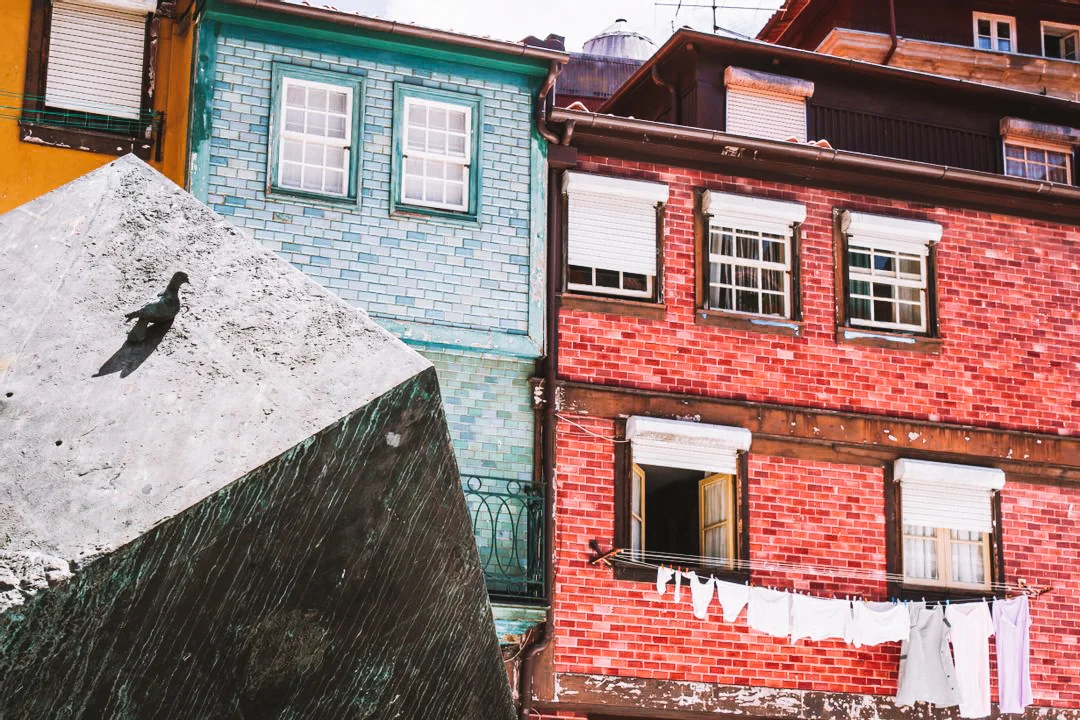 Part of Unesco's World Heritage, Porto's Ribeira quarter and square is one of the most vivid places in town, full of restaurants, historic buildings, cafes, souvenirs, and all touristic places. In Portuguese, Ribeira means along the river and the venue stretches along the Duoro river with all its cheerful, colorful buildings.
11. Casa do Infante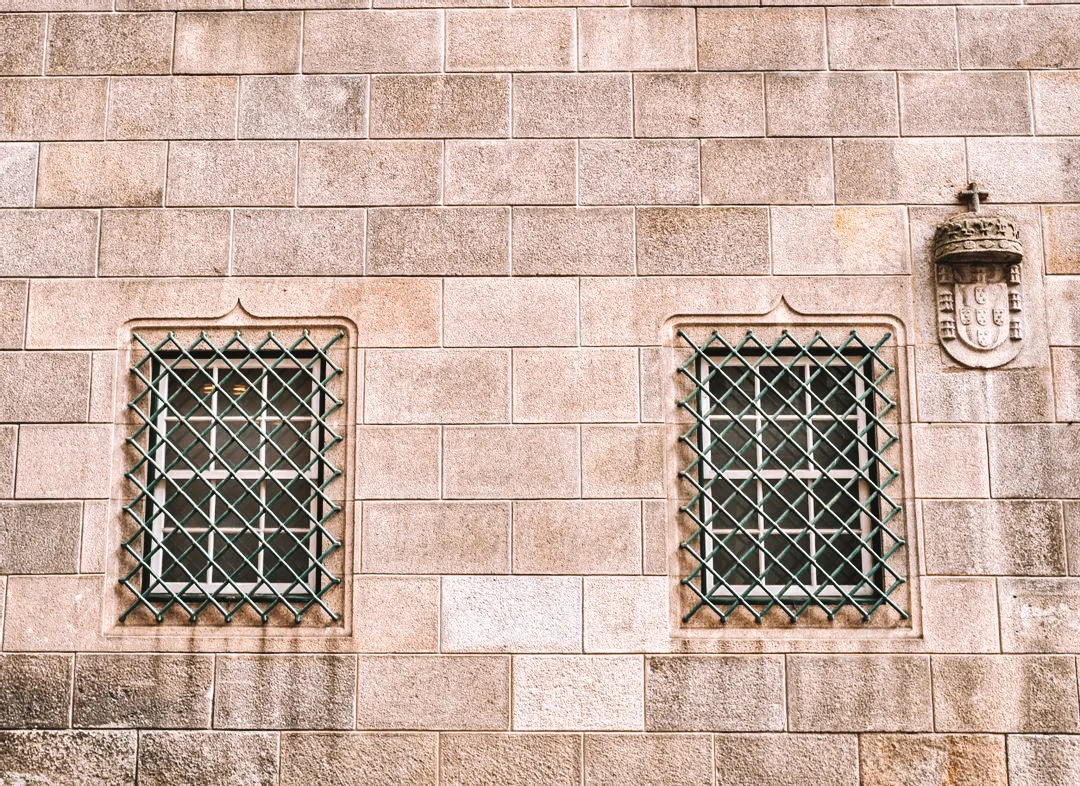 Taking a little detour from the colorful Ribera quarter, not far from the monument dedicated to Henry the Navigator, you can visit the actual place where he was born: Casa do Infante. In translation, this means the house of Prince. While in the 14th century the building served as a customs house, today is a remodeled museum, showing a bit of its long-lived history.
12. Liberdade Square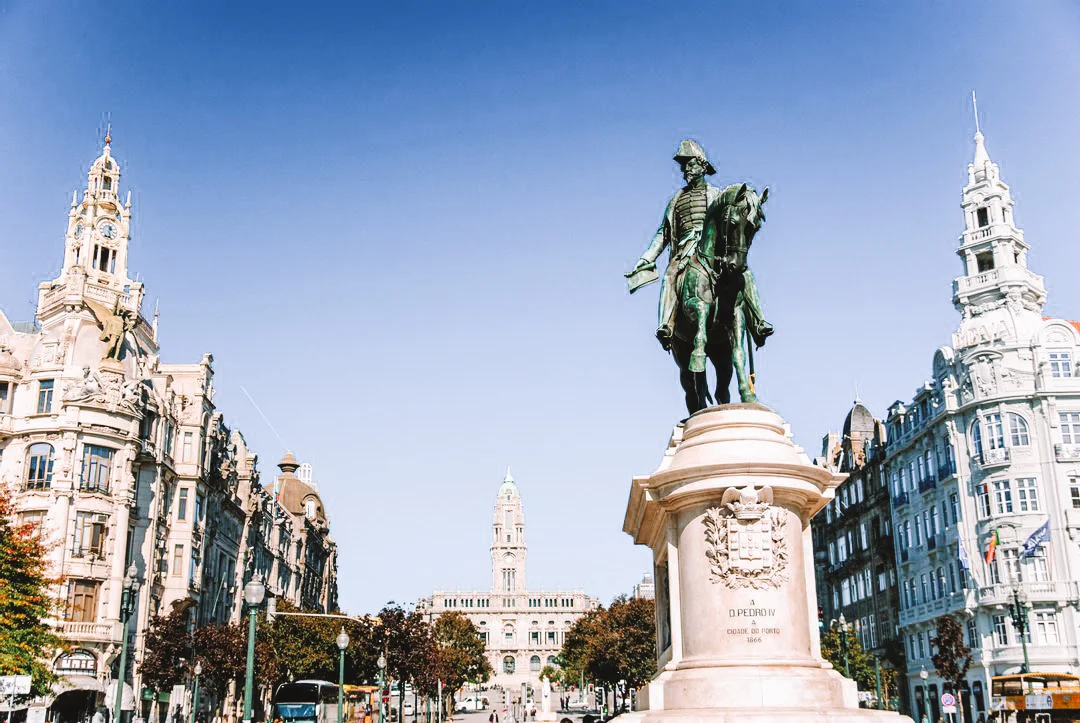 Liaison between the old town and the new one, Liberty Square stands right in the city center. It is both a landmark and one of the best places to start your adventure by discovering all that Porto has to offer. The entire area is buzzing with life it is an important economical and business center as well.
13. Porto Cathedral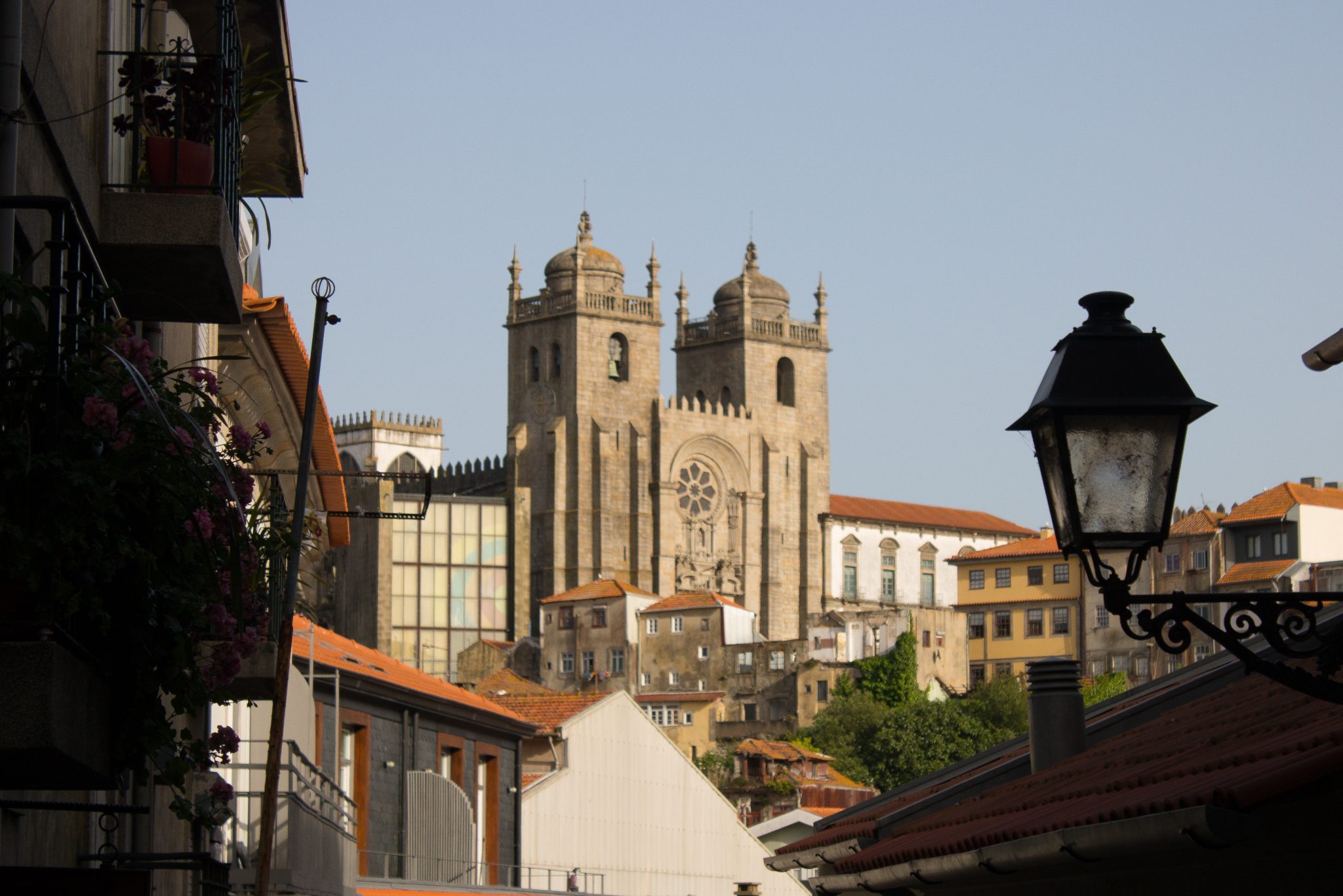 Impressive is the word for the entire historic center of Porto and so is Porto Cathedral.
The monumental Cathedral will leave you in awe. It was built in the 12th century, and it suffered many changes in its architectural style over the centuries. This only added to its beauty and uniqueness by blending Romanesque style with Baroque and Gothic.
And just as a fun fact of how ingenious Porto residents are, the story of the silver altar in the Cathedral goes that when Napoleon's army entered Porto, somebody painted the silver altar so that the soldiers would not pillage it, and this is how it was saved.
14. Igreja de Santo Ildefonso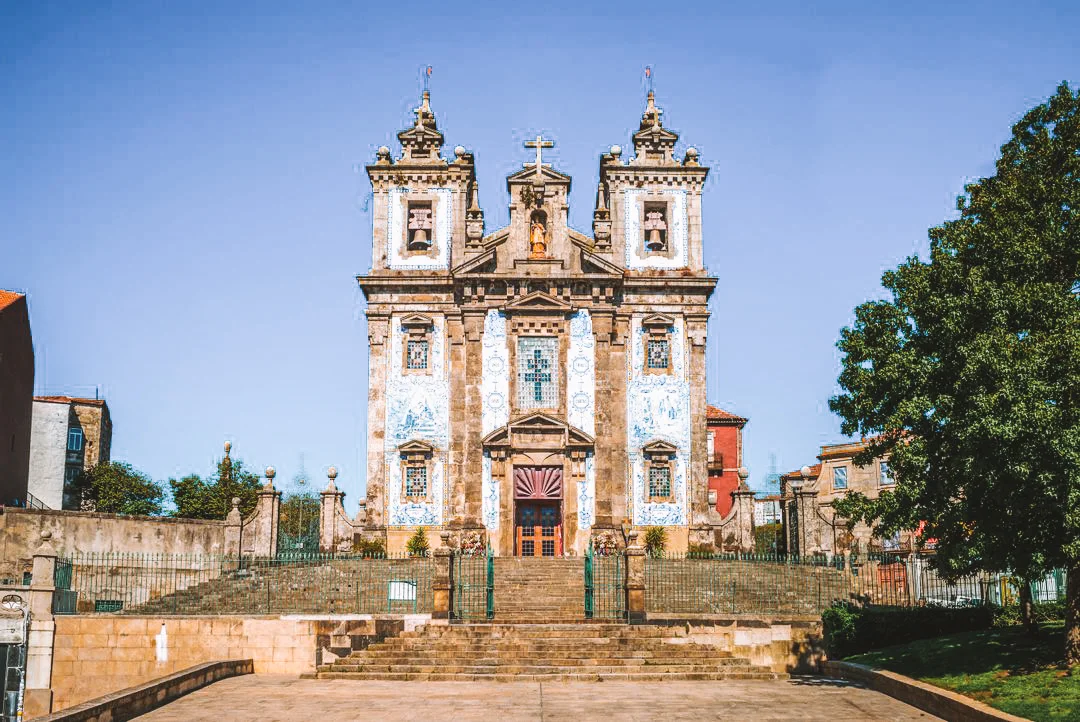 Candy to the eye! When approaching the Church of Ildefonso, you can not but stare at the colors and the incredibly beautiful facade. There are so many beautiful churches and buildings in Porto that you might need to choose which ones to visit. But the Church of Ildefonso's azulejo (tiled-covered) facade paints the story of Saint Ildefonso in beautiful, vivid blue colors.
At the same time, the interior, the altar, and the decorations create a pious and uplifting atmosphere.
15. Capela das Almas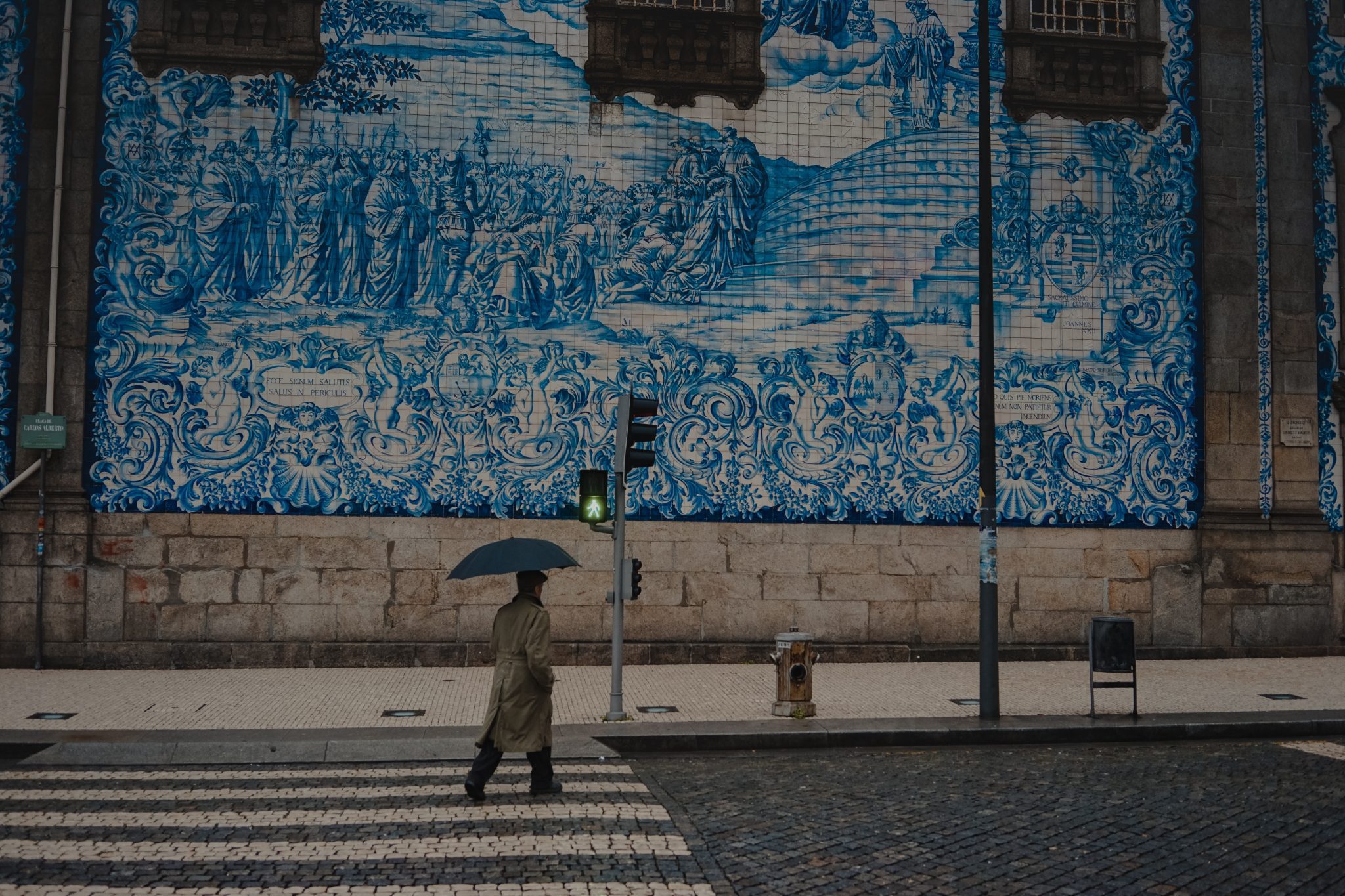 They say that if you only have time to visit one church in Porto, this would be the one to choose. There might be a lot of churches in Porto but none quite like the Chapel of Souls. The Chapel is most famous for the blue and white tiled murals facade depicting the life of saints. To be honest, the exterior walls and the colors are breathtaking. They are so representative of the Porto-type of the mural church that they can be considered a calling card.
16. Parque da Cidade do Porto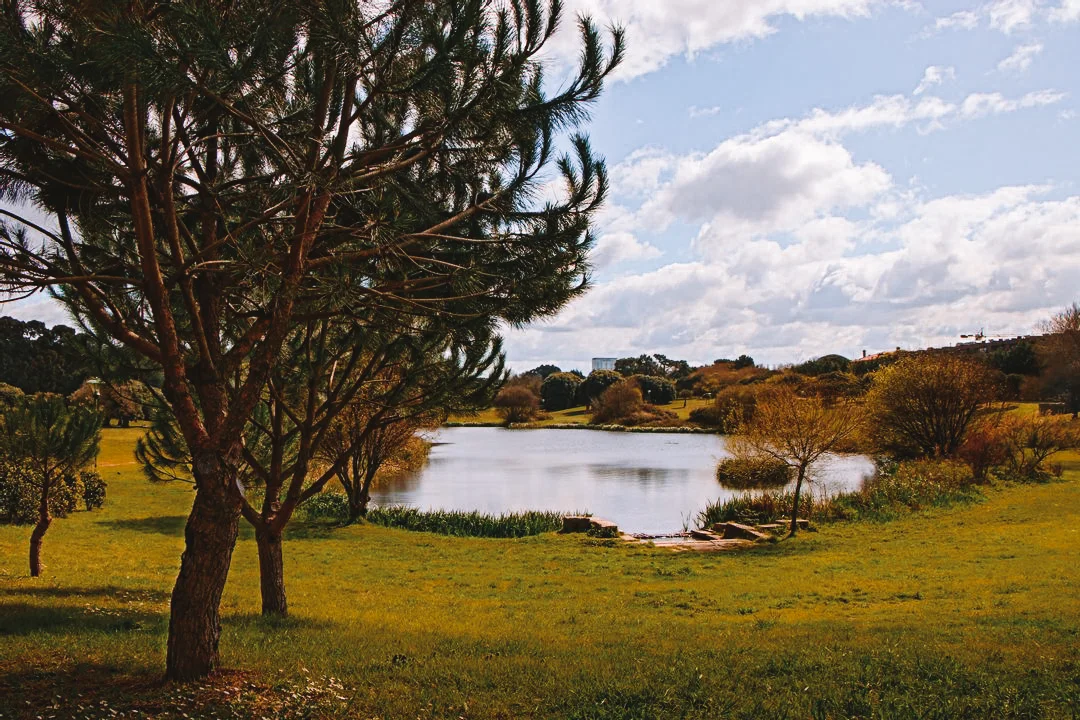 After all this sightseeing, you might want to take a small break and relax by sitting on a bench, in the shades of the Cidade do Porto Park. This is the biggest park in Porto. It runs to the ocean. You might consider taking your time and just enjoying this green oasis, or bring a picnic basket and make it a well-deserved break.
17. Praia dos Ingleses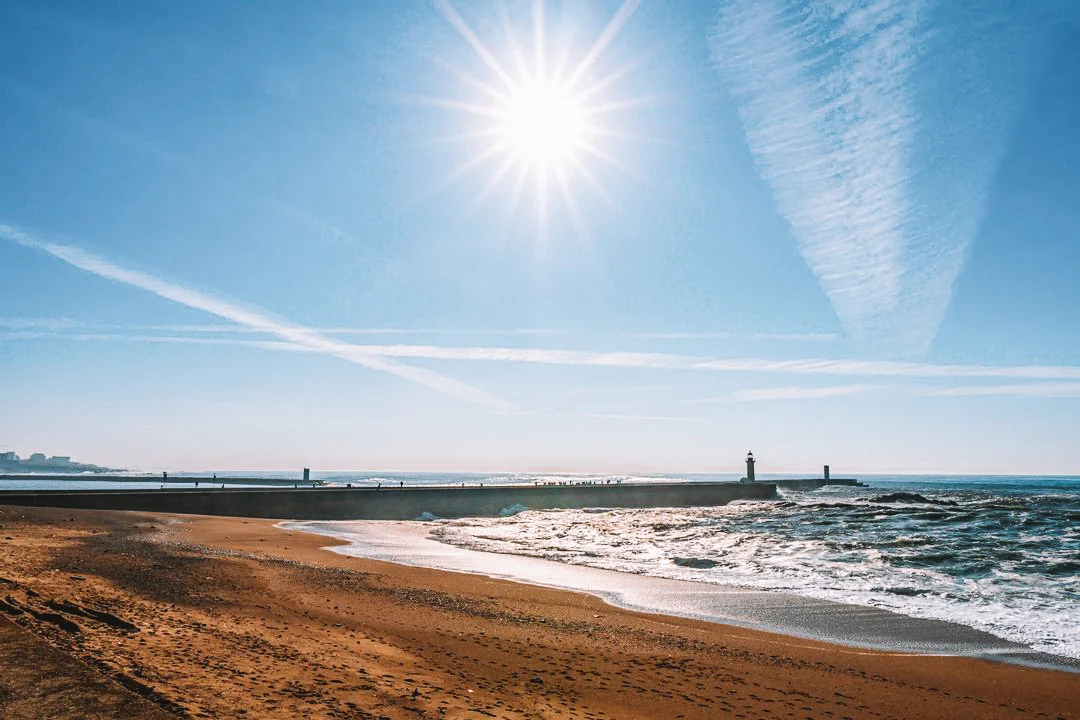 Nothing beats a day at the beach. Bathing in the sun seems a great idea while taking in all the beauty the city and the ocean have in store for you. The Atlantic oceans and breeze will make for a great day or walk at Praia dos Ingleses Beach. And don't forget that you are never too far from a cafe!
18. Porto Bridge Climb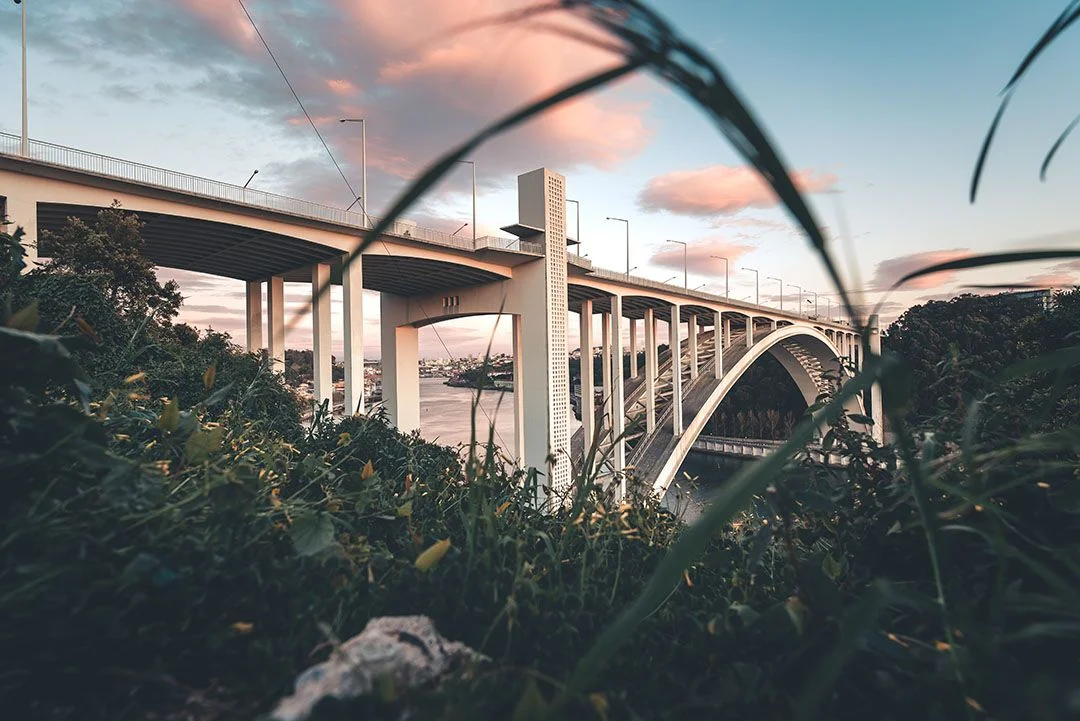 If you are searching for the best views of the city and the most thrilling experience you can get, there is something for you as well: the Porto Bridge Climb.
Put on your harness, strap yourself to the rope, and up you go! It might take a little effort but the views are amazing! And remember that you can book it so that you get to the top just in time to witness the best sunset over the Duoro River and the beautiful Porto. Quite a unique experience.
And if you are searching for other incredible experiences, check Framey's collection: Best Sights & Activities in Porto – a new adventure.
19. Farol Molhe do Douro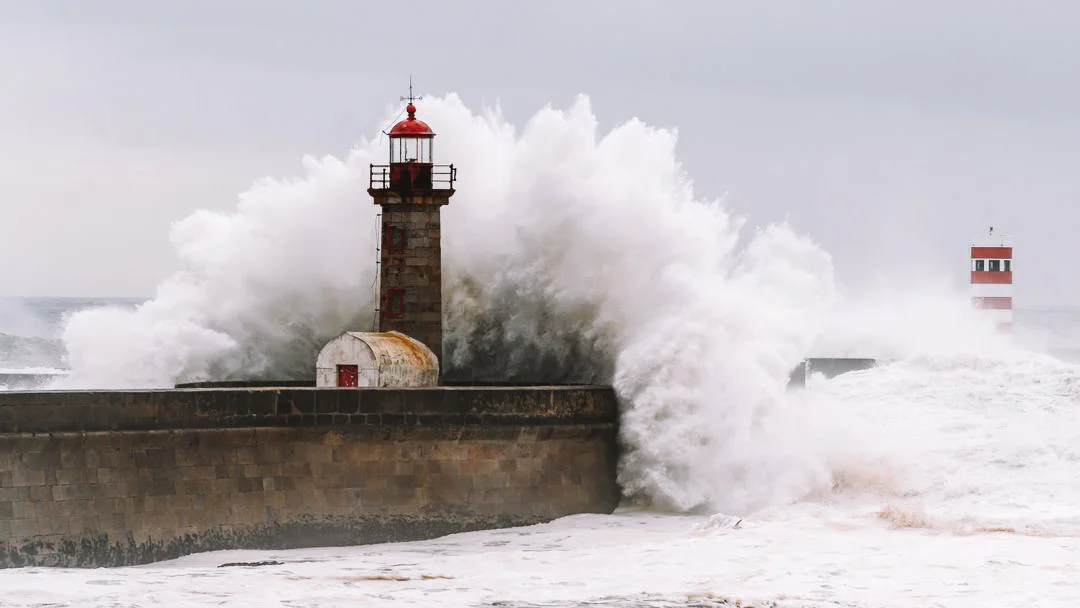 His majesty, the ocean, and the Lighthouse that guides! It might be one of the best views that you can get in Porto with the waves crashing into the rocks. And one of the most photogenic! Just take a breath of salty air and clear your mind. Not much can beat this experience. And you also get to see where the Douro river meets the ocean.
20. Parque de São Roque
Maybe not the most famous, but Sao Roque Park is definitely one of the most enjoyable experiences you can get. Located on a hill, this is a park that everyone can enjoy with playgrounds, well-manicured terrasse gardens, bridges and ponds, and incredibly detailed and beautiful sculptures. Really just a great place.
21. Ponte Maria Pia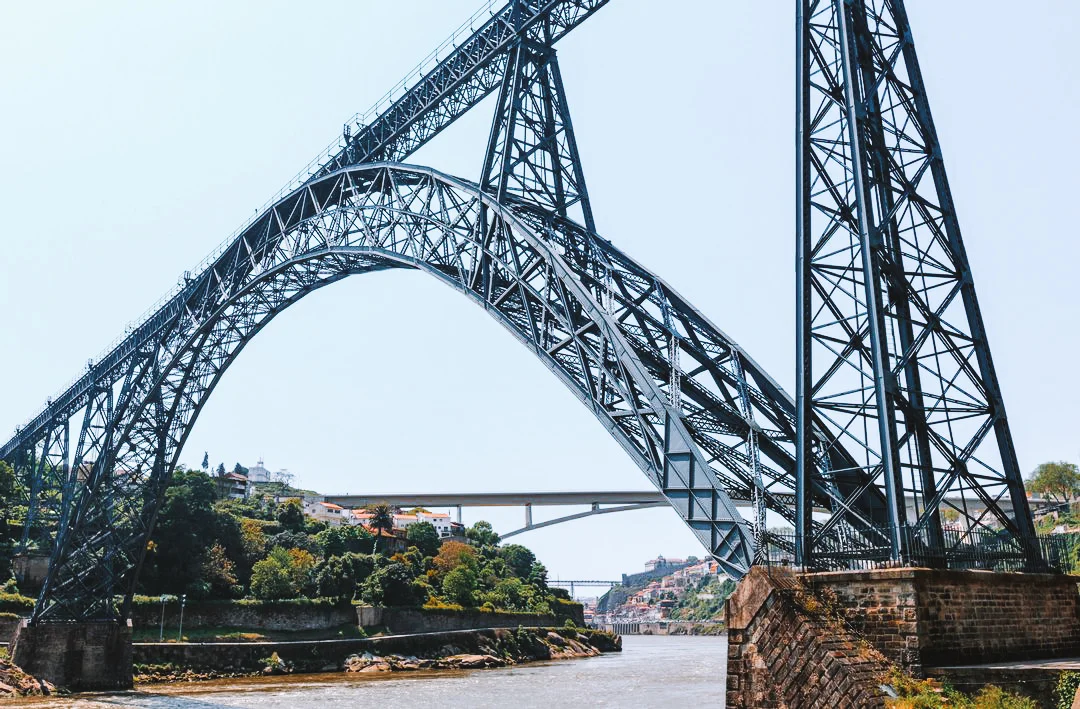 Porto and its bridges make for a good pair. And they all are impressive and a pleasure to admire. And Maria Pia Bridge is also a piece of art designed by the famous Gustave Eiffel. Although today it isn't used as a railway bridge anymore, it is still a nice place to check and capture.
22. Pergola da Foz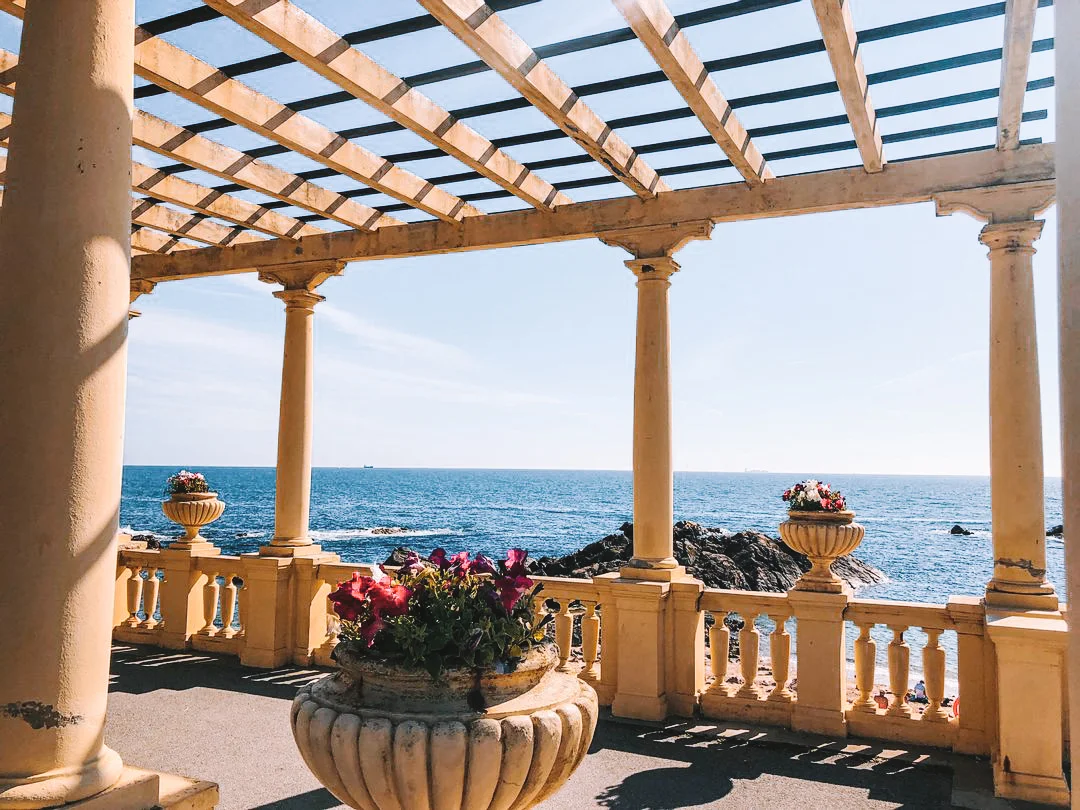 Whether local or a tourist, everybody should visit this place! Pergola da Foz is just one of the most iconic and romantic places in Porto. It is on the Foz Promenade, one of the loveliest sidewalks by the sea. Honestly, you will get to experience some of the most amazing sunsets here at the Pergola. Who knew that Porto is such a romantic city?
23. Jardim Botanico do Porto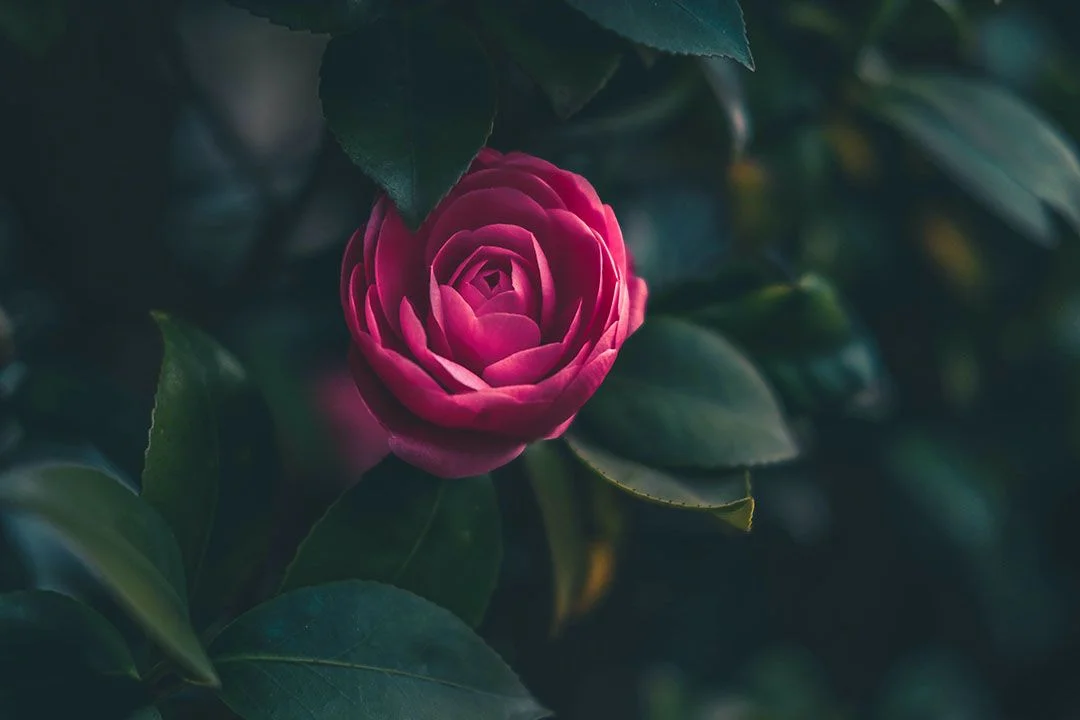 The Botanical Gardens is such a cool place to visit!
Maybe it is not such a huge garden but it is a most intriguing one. And the first thing you notice is the enchanting Andersen red building surrounded by lush vegetation. Apart from this historical garden with the peaceful water-lily pond, don't forget to check all the greenhouses. It will be worth it.
24. Igreja da Misericordia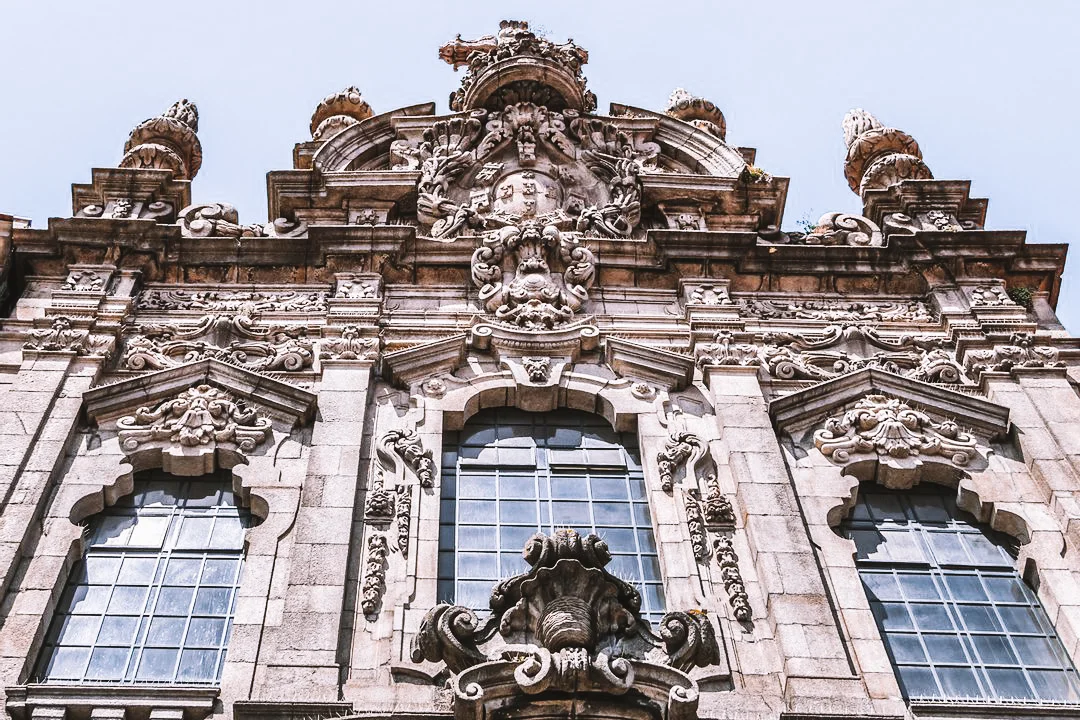 Heading downtown Porto, you will notice yet another beautiful church facade redesigned by the most famous Baroque architect in Portugal: Nicolae Nasoni. Why redesign you wonder? Well, the church was built in the 16th century in a Renaissance style. And only later did Misericordia Church turn into what you see today. While here, don't forget that you can also check out the Museum with its 15th-century sacred art collection.
25. Rotunda da Boavista
The grand statue is a tribute to Portugal's win in the Napoleonic wars. How can you tell? Just have a look at the Portughese Lion defeating the French Eagle. The great roundabout Jardim da Rotunda da Boavista is surrounded by such pleasant scenery with all the trees that it makes for a great stop on the way to Casa Musica.
26. Fonte da Juventude Menina Nua
Although a sip from the Fountain of Youth in Porto will not grant you eternal youth, a look at the fountain will get you to think about the legends and myths surrounding this ancient quest. Porto's Fountain of Youth is depicted as a naked young lady. Suggesting perhaps that it is in youth that beauty springs from? It's up to you to interpret!
27. Livraria Lello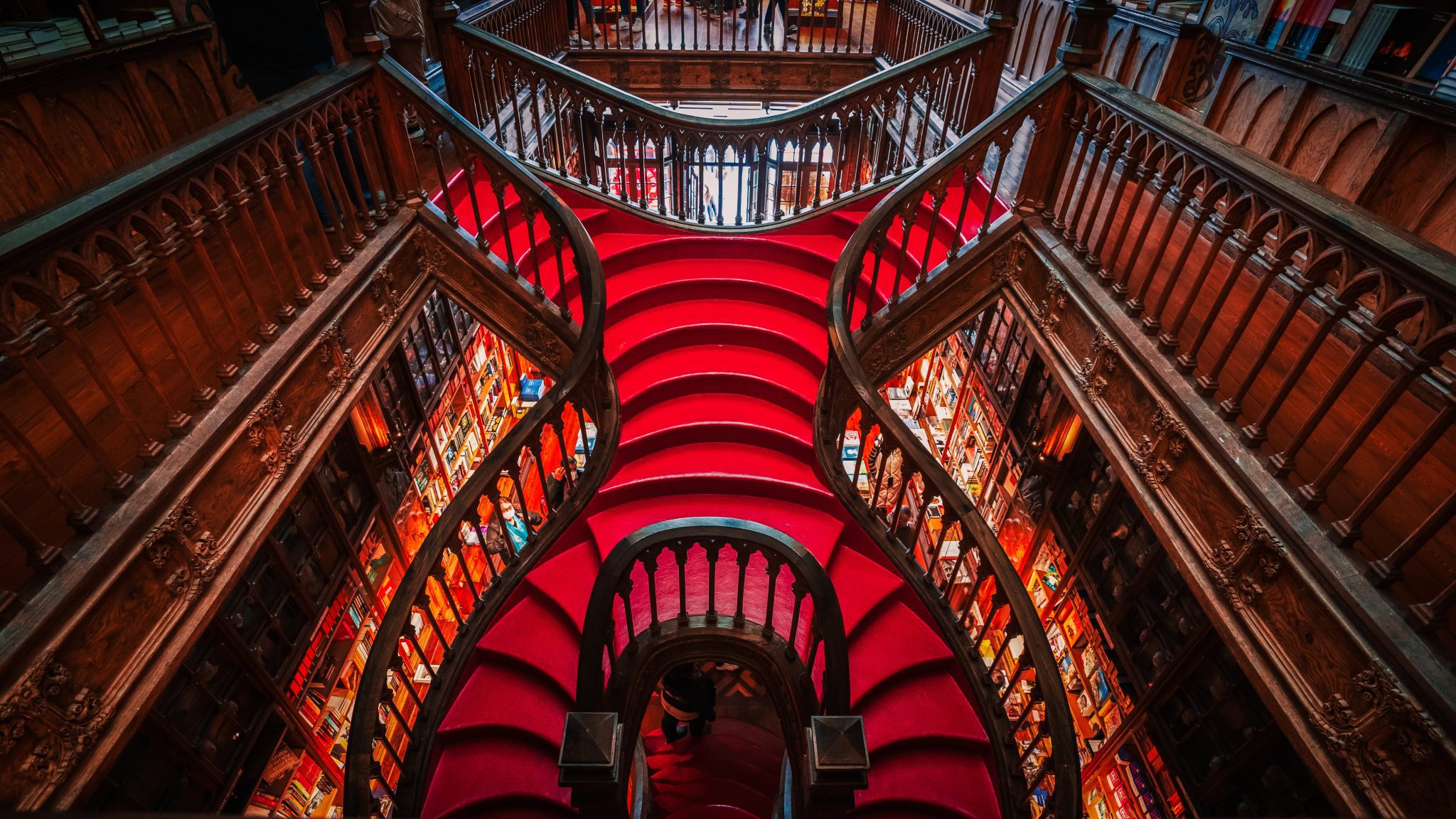 Book lover or not, you have to step into Livraria Lello or the Lello Bookstore. It is an incredible bookstore. It's like stepping into a magical place. And while the exterior of the building is impressive, the interior is just out of this world. It has a forked staircase that will forever charm you amidst a sea of great architecture and books. Safe to say that it's emblematic and one of the most beautiful bookstores in the world.
28. Paço Episcopal do Porto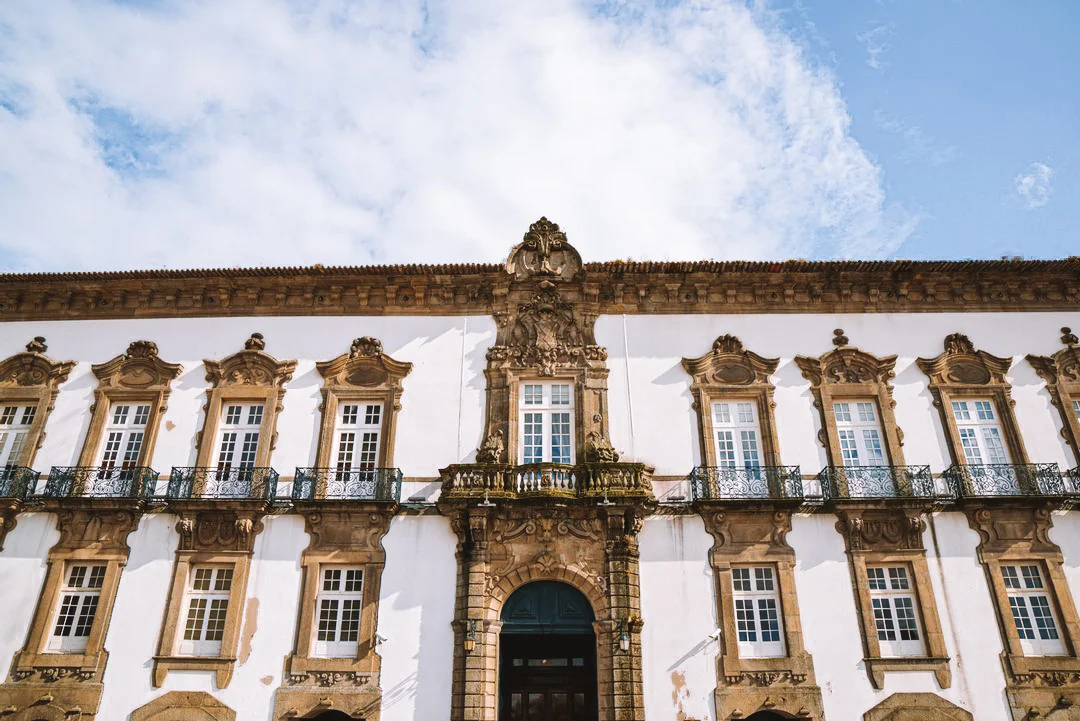 Residence of Portugal's bishops to this day, the Palace is a sample of great architecture. The first thing you notice is the staircase is just an incredible Porto vibe. I would argue with you that it is the ceiling and the views from the Palace are the main attraction here.
29. Museu do Tesouro da Sé do Porto
Inside the Porto Cathedral, you get to wonder at the Sacred Art Museum. This museum might not be a very extensive one. But when you combine the beauty of the Cathedral with all the religious artifacts you get one incredible experience like walking back in time to the 18th, wandering through the halls, and admiring the arches.
30. Steak and Wine and everything fine
You can not visit Porto and not say anything about its cuisine, famous wine, and fancy restaurants. They say you should always try the sea fruits in Portugal as it is every taste bud's paradise.
Should you be more like a sandwich or a french fries type of guy, you need to try the traditional Francesinha Sandwich. And If stakes and fast food are more up your alleys, there are always lots of options for you.
And last but not least, you shouldn't leave Porto without trying one of its most iconic features: Porto wine.
Honestly, Porto feels like a hidden gem. It has everything you need for a great holiday, from historic architecture to memorable landscapes, rich art, and cultural life combined with one of the tastiest cuisines! You just need to discover it bit by bit.
This was Framey's choice for Porto – Top 30 travel sites in the city of Invicta! I hope you enjoyed it as much as I did. And if you want to discover more amazing places for your travel bucket list, please check our latest articles: 30 Awesome places to see in Berlin right now, Best Things To Do In London For Anyone & Any Taste and 20 Must-have experiences in Venice by boat + 5 hidden gems. Enjoy! 🙂