We see that you got tired from all those touristy places and just want to chill in a quiet part of Europe near the sea. That's why today we chose a less-known city for you to try – Picasso's hometown. Málaga is a sunny spot in Spain and it becomes a paradise of tranquility at the beginning of fall.
Málaga is an undiscovered treasure and we won't be surprised if we forget to say something about it. If you want to share your experiences, we created an app just for you and it's called Framey. Our users are a large community and are willing to show how they see the world. We would be pleased if you become a part of it!
1. Parque de Málaga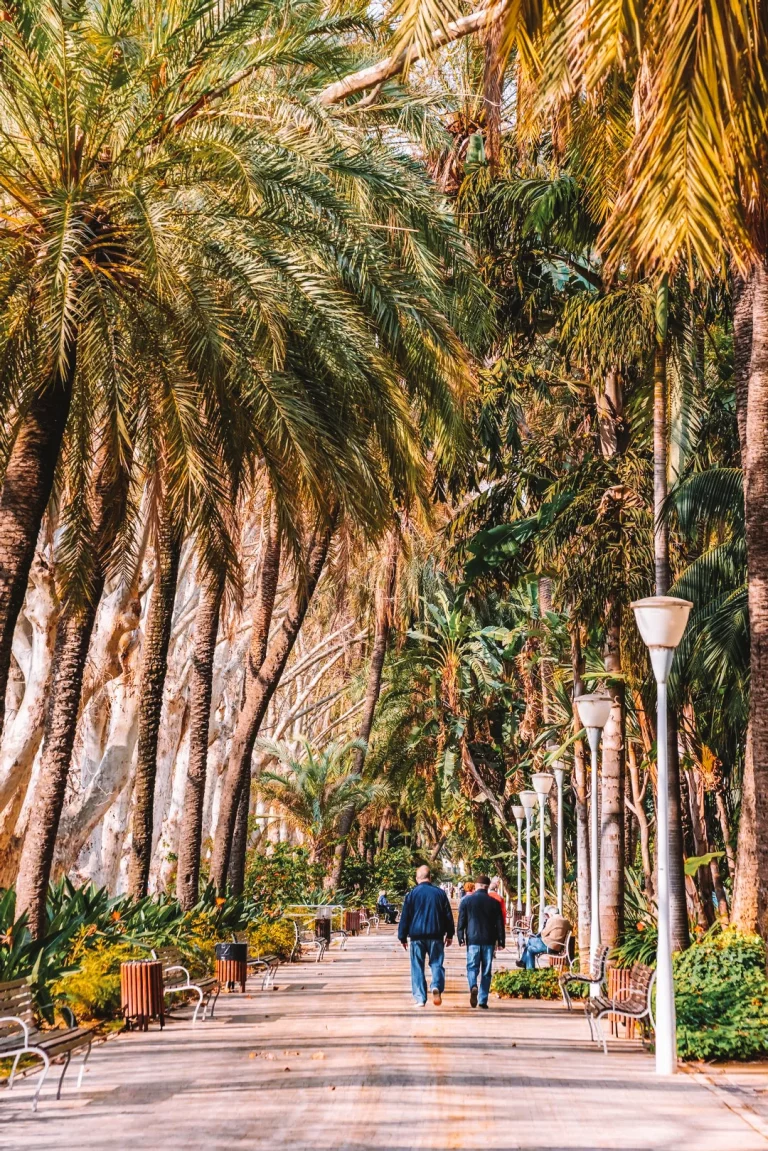 When arriving in Málaga, you desperately want to go to the sea. We'll offer you to postpone that pleasure and dive into the diverse nature that the city can offer. No experience is comparable to a promenade among subtropical plants. In fact, this place contains 300 kinds of plants so we couldn't believe it was earlier an extension to the park. There you can also see statues, art pieces, mosaic tiles, and even a garden! By the way, a similar nature is in the Philippines – check our collection of luxuriant landscapes.
2. Playa el Palo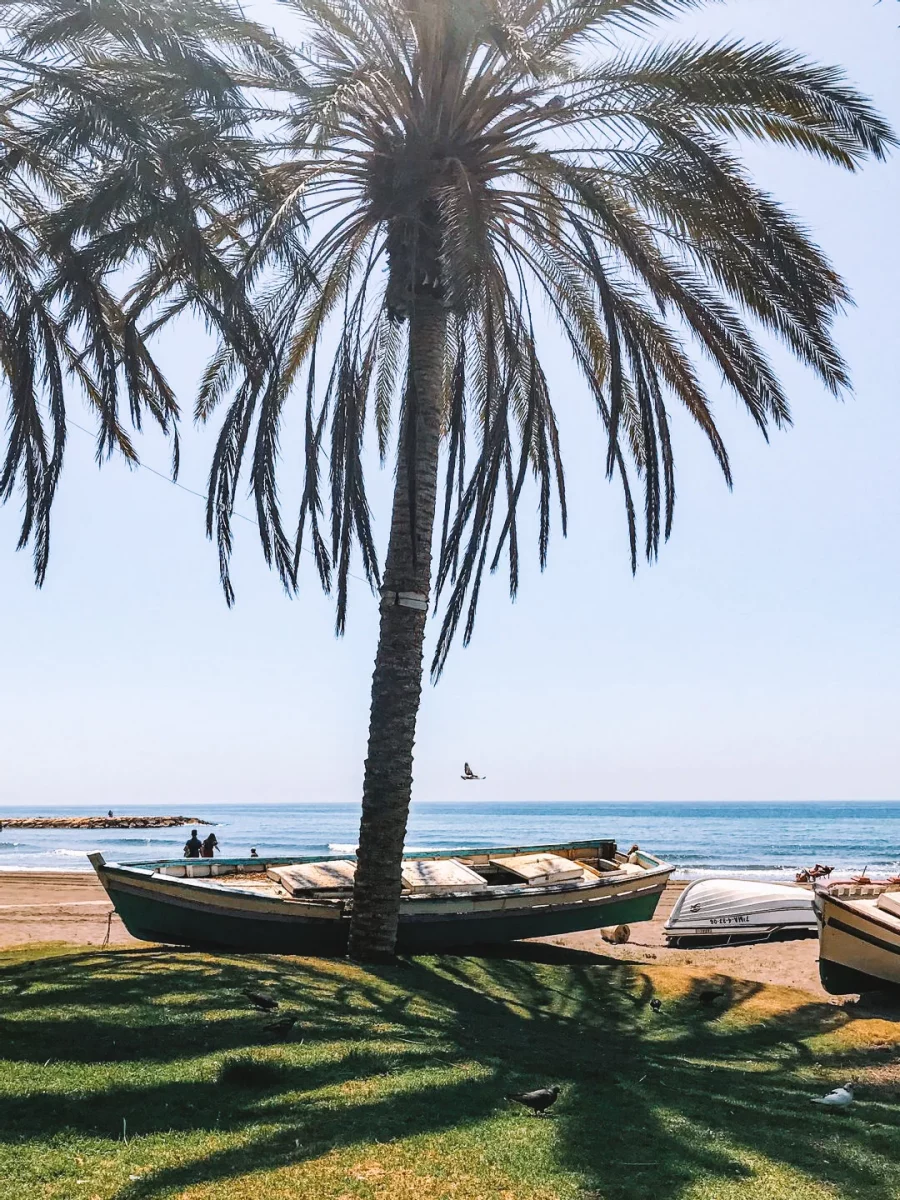 You are so right about deciding to visit Málaga in September! Playa el Pago is the most popular beach here and it is full of tourists during the summer. We're not even surprised – it has brown sand and waves of perfect intensity. The beach is well-equipped with showers, restrooms, and well-prepared seafood. It is an absolute paradise for those who like the southern vibe.
3. Teatro Romano
We believe that everyone who likes history adores Roman Empire. That's why we think seeing the remains of Roman theatre in Málaga is a must. It was a part of the Phoenician city of Málaga, yet, later, it was even used as a burial place! It was only discovered in the 50s of the last century. In the 90s it was decided to be turned into a house of culture. The entry is free and it is well-enlightened when it gets dark.
4. Centre Pompidou Málaga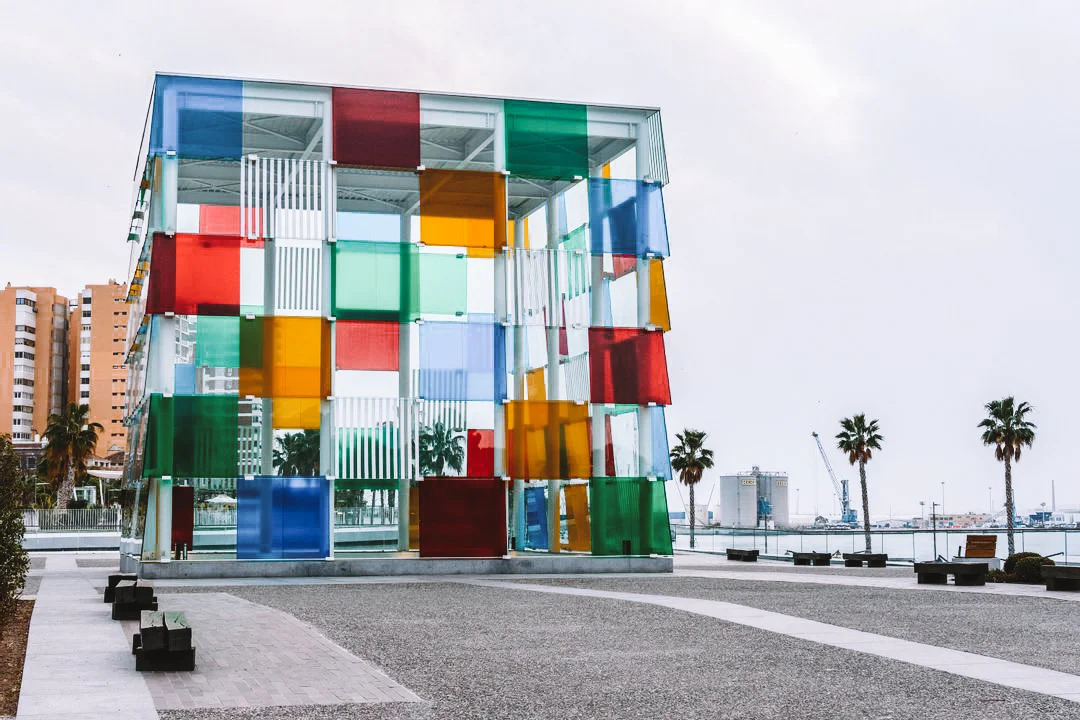 One of the most famous centers of contemporary art has its first headquarters outside of France here, in Málaga. It has five thematic areas: the metamorphoses, the body in pieces, the political body, self-portraits, and the faceless human being. Here you can admire the masterpieces of Magritte, Picasso, and Frida Khalo. The price is under 10 euros and it also serves unusual temporary exhibitions.
5. Santuario de la Victoria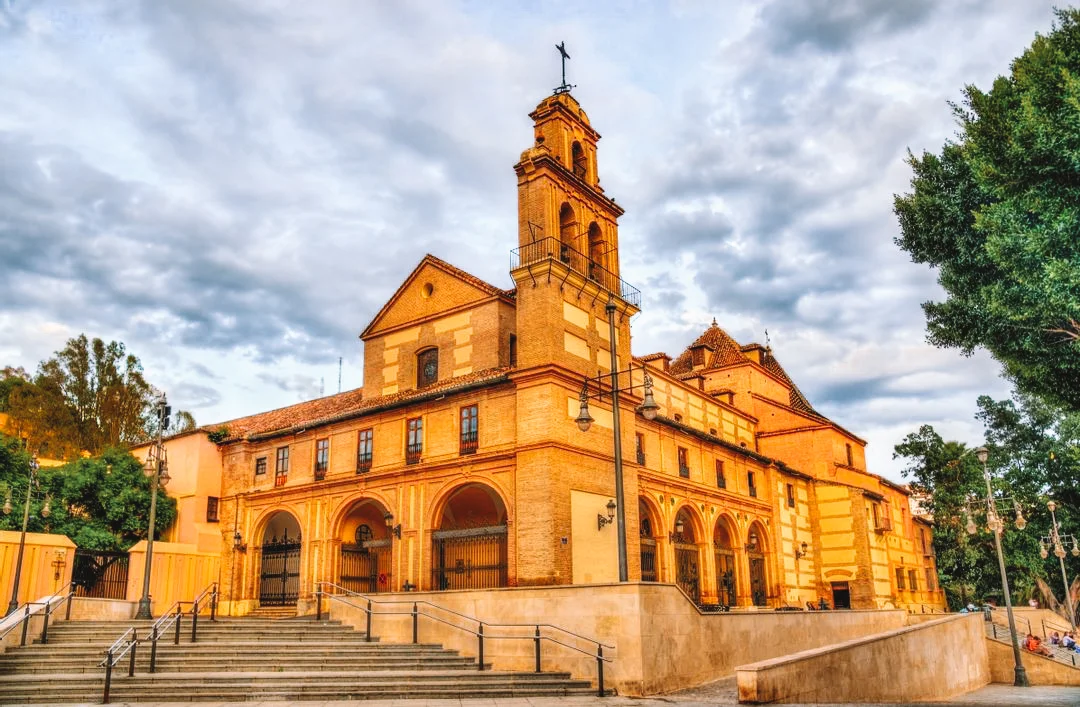 Málaga has its patron saint, Saint Victoria, and this church is dedicated to her. It looks pretty outside, but go inside and you see the walls covered in white statues. It is the typical counter-revolutionary church that emerged when Catholic Kings sieged Málaga at the end of the 18th century. A large amount of detail stuns the Baroque lovers and the crypt is also worth visiting.
6. Cala Reona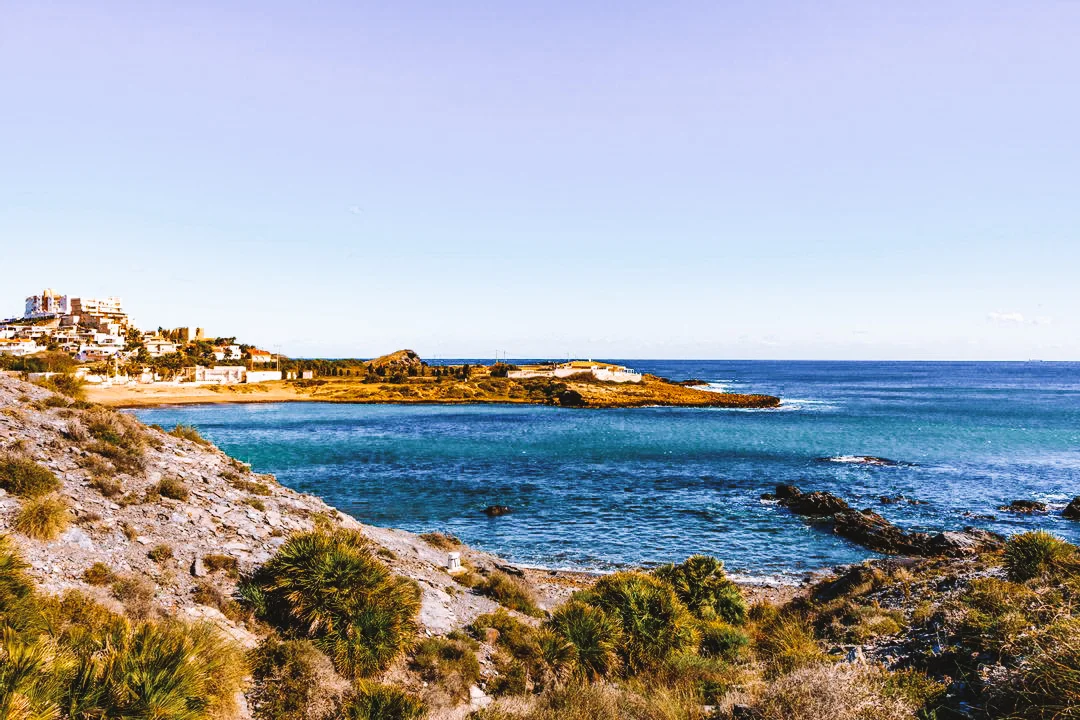 The number of hidden beaches in Málaga has reminded us of those in Dublin. All those tourist well-equipped beaches are great, but sometimes we also want to relax on a virgin one. Cala Reona is 200 meters long and 20 meters wide and the Calblanque Natural Park nearby protects it. That's why the natural beauty here is well-restored and it's one of the most demanded destinations by beach and nature lovers. Oh, and it is also perfect for sports!
7. Mercado Central de Atarazanas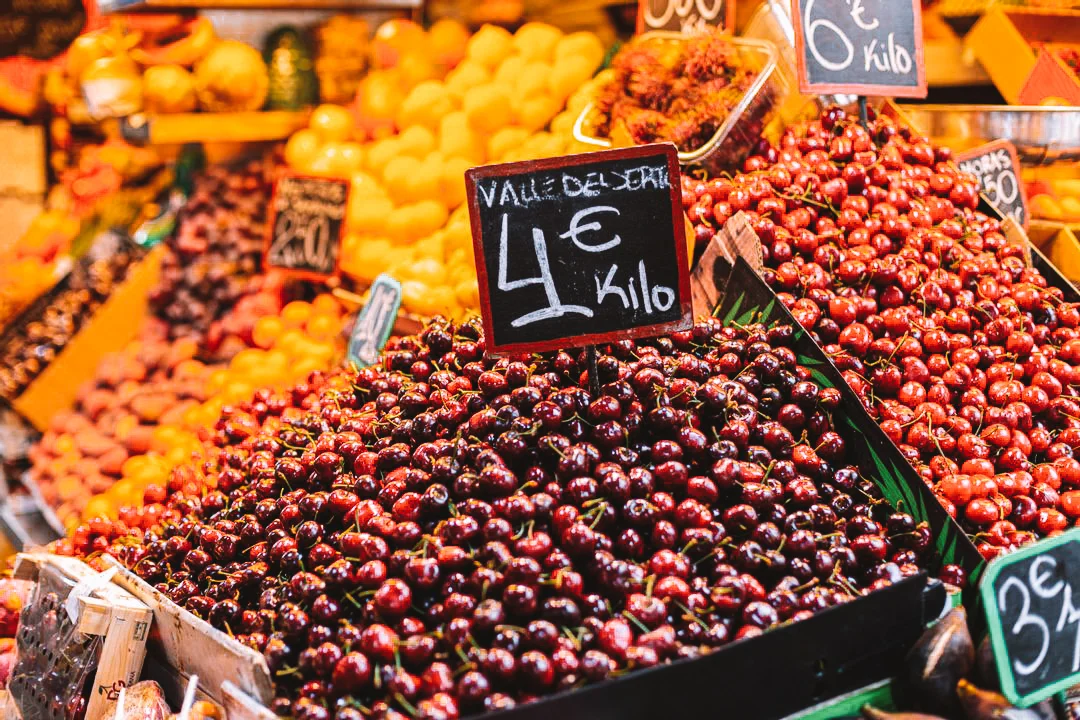 "Atarazana" means "shipyard" in Spanish. Yet, this place has nothing to do with it – it's a local market that resembled those cozy spots in Lisbon. It is a municipal market where the locals buy something fresh and it's 10 minutes away from the city center. If you are a bit hungry, the market will satisfy you, and the vibe there is unforgettable.
8. Port of Málaga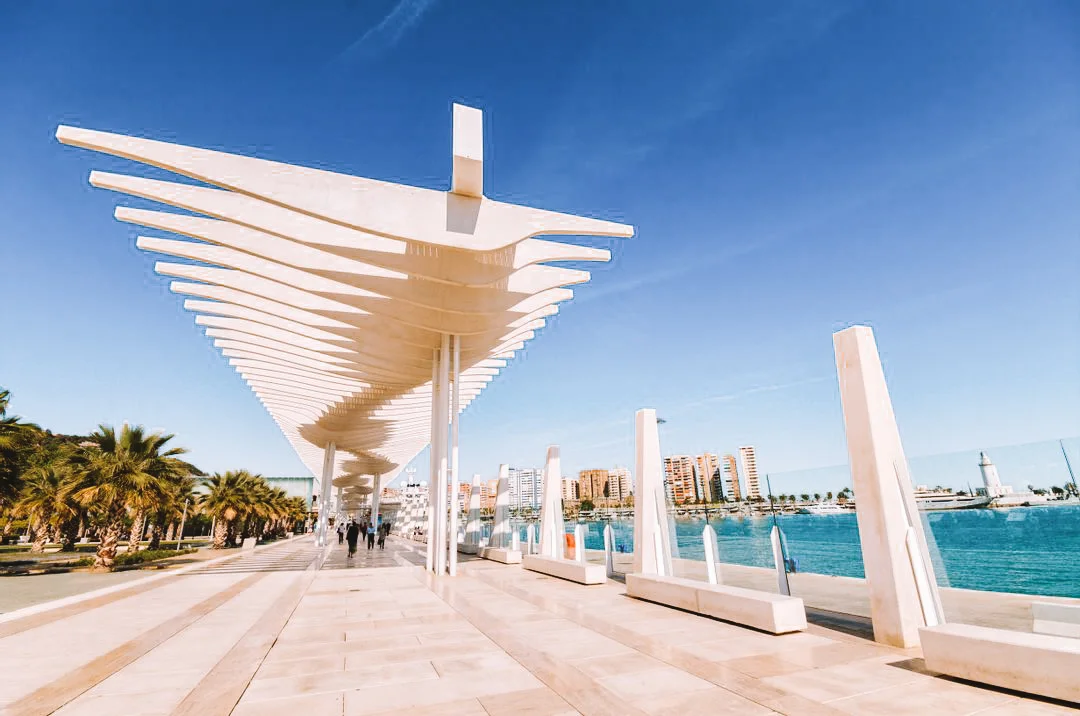 Málaga Port is the oldest in Spain and one of the oldest in the whole Mediterranean. It's a nice spot for walking, fishing, and taking serene pics near the yachts. It has a wide variety of restaurants where you can feel yourself like royalty. Whether you want to sit alone and watch ships or have a drink with your friends, Málaga Port is a place for you.
9. Jardines del Castillo de Gibralfaro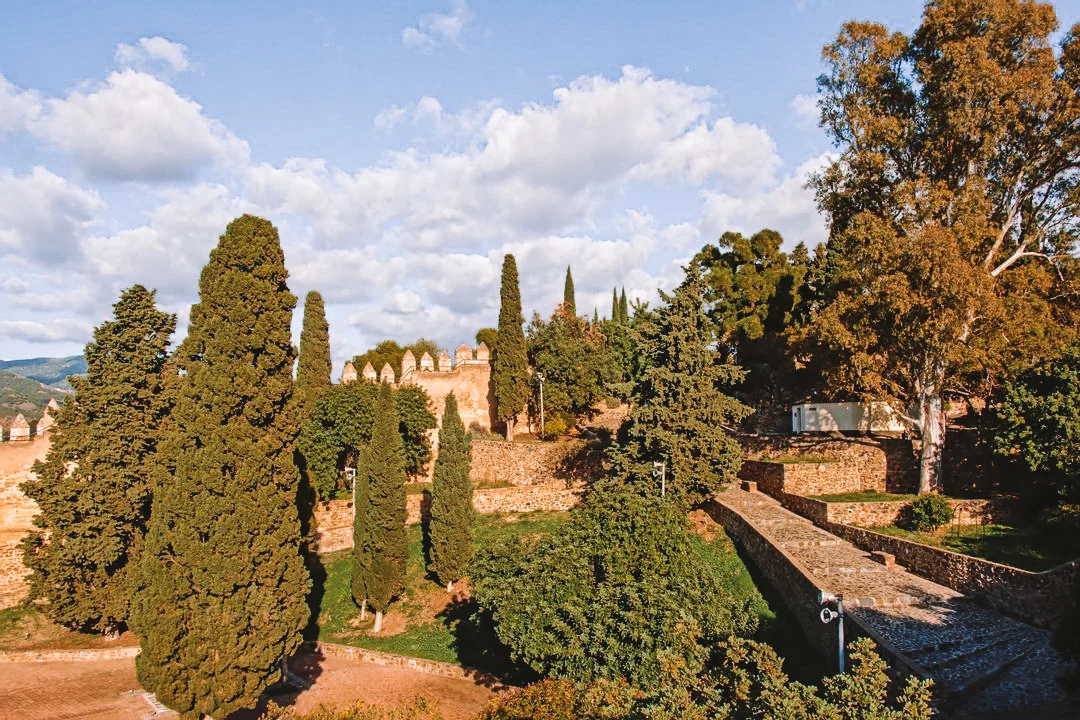 A spot for both history and nature lovers! Gibralfaro Castle gets its name from an old lighthouse on the mountain from the time of the Phoenicians. Phoenician "Jabal-Faruk" means Lighthouse Mount. Phoenicians and Romans occupied the spot and in 1340 the Nasrid king Yusuf I converted it into a fortress. We advise you to climb to the top to see a breathtaking view of Málaga. The combination of historical significance and nature reminded us of our trip to Istanbul. There we could see sights from nature, too!
10. Iglesia de Los Martires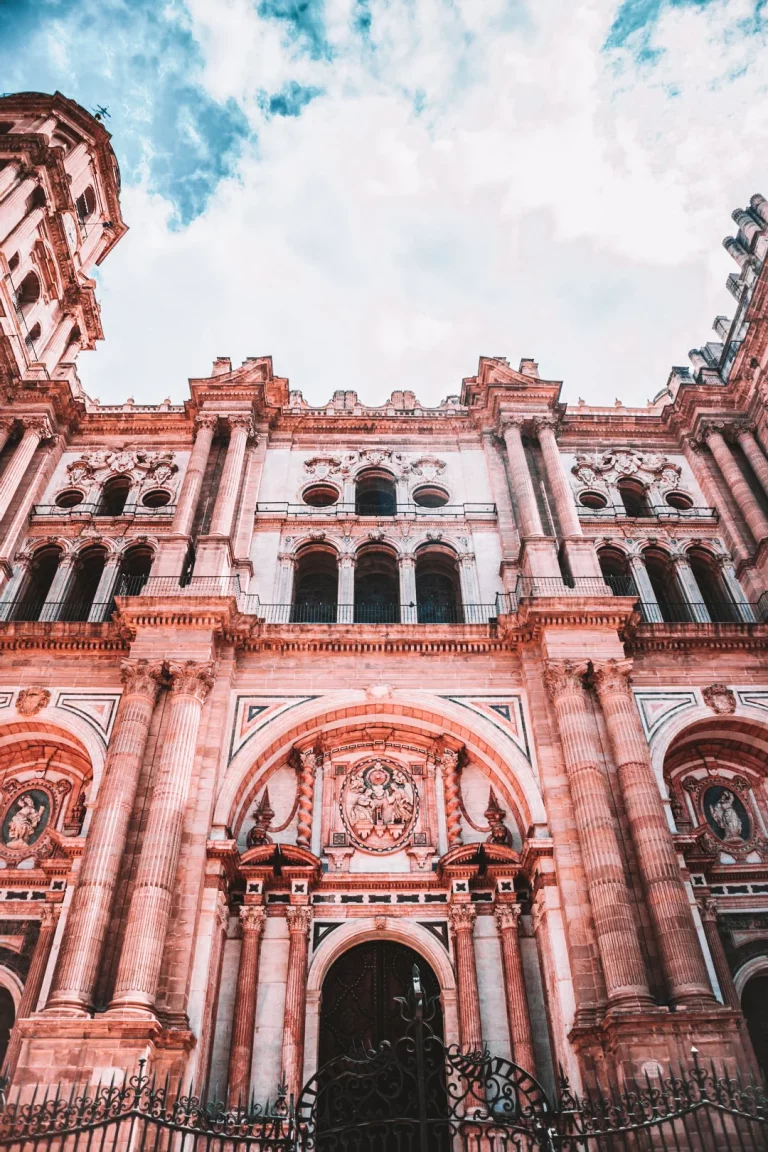 Iglesia de Los Martiles ("The Church of Martyres") owes its name to San Ciriaco and Santa Paula. According to history, they were martyred for standing up for their faith. The church was designed in Mudejar Gothic style and it houses a stunning Neo-Baroque style altarpiece inside by the visual artist Pérez Hidalgo. We believe the spot to be a hidden gem and a shelter for lovers of hidden art!
11. Episcopal Palace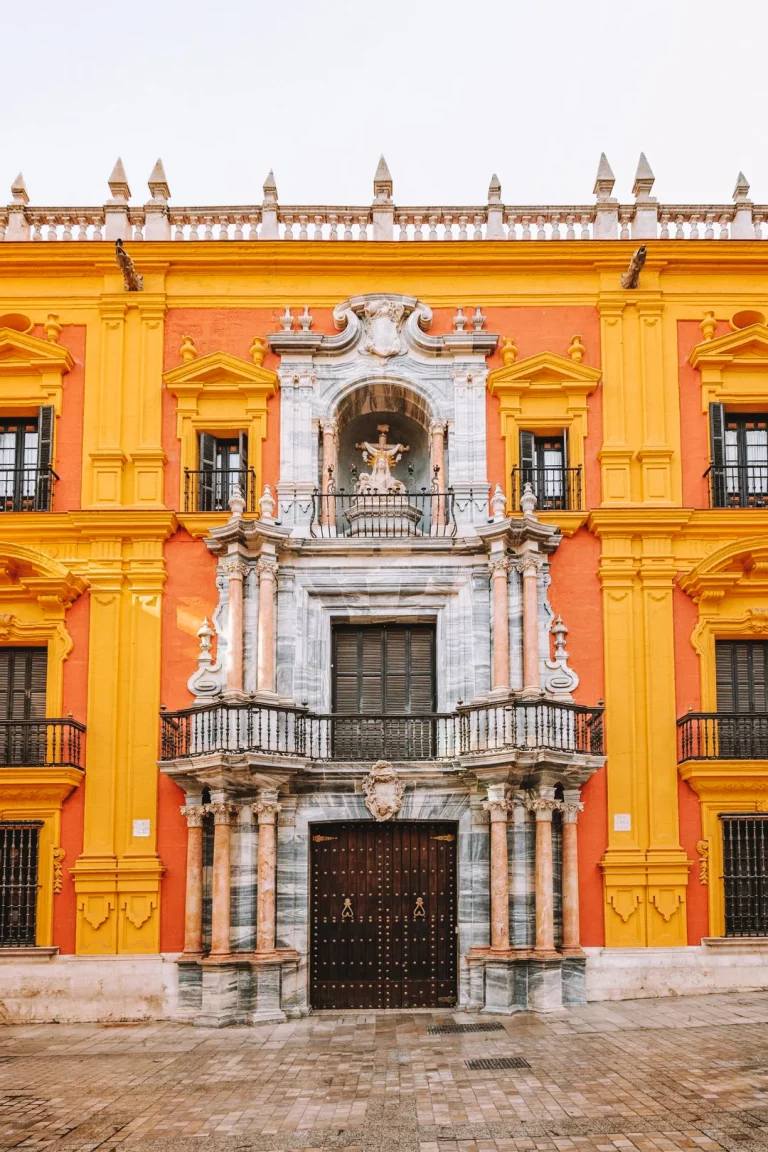 It is an art museum that holds a small, yet a pretty collection of religious paintings. It also holds stunning temporary and permanent exhibitions – can you believe it has a collection of Sub-Sahara African artifacts and currency? Admission costs 4 euros and it is open daily except for Mondays from 11:00 a.m. to 8:00 p.m.
12. Merced Square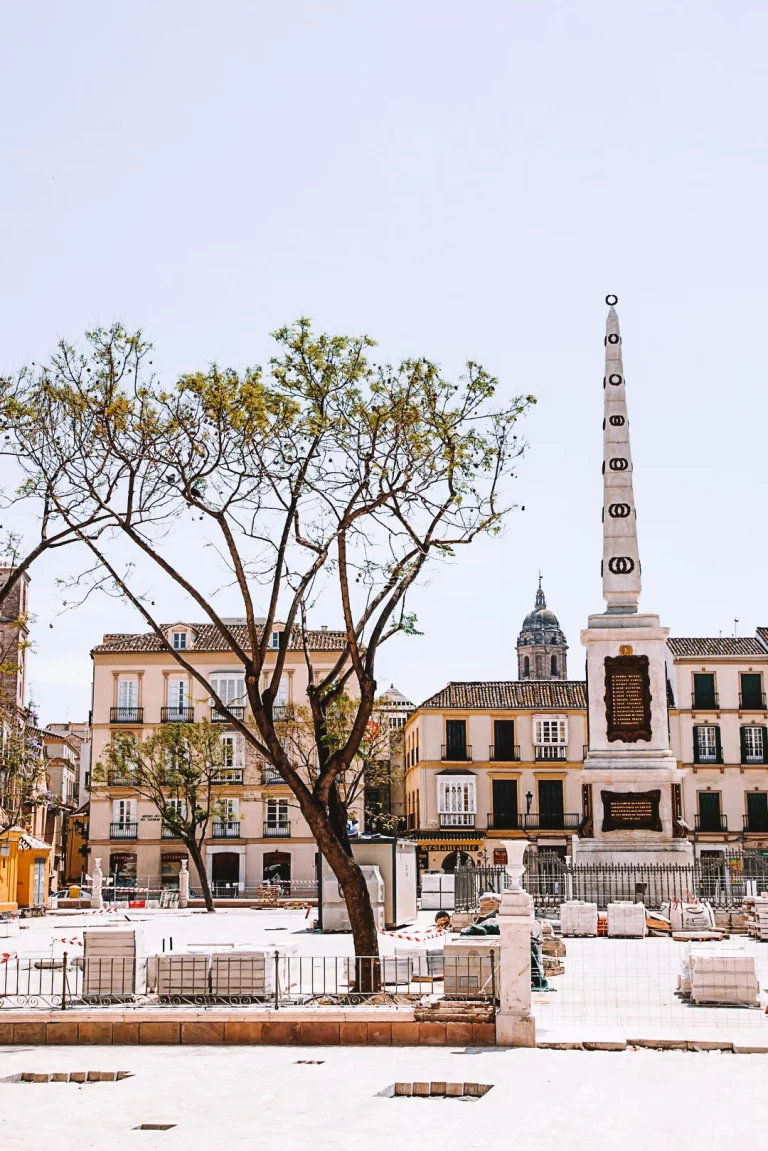 It is one of the main squares in the center of the city and is home to regular events and festivals. The Catholic Monarchs entered this place during the Christian conquest in 1487 and the Muslims called it bib al-malaad, "theater gate", due to the Theater nearby. The blossom impressed us as we traveled here in May, and local bars here are also a must!
13. Church of San Agustin
This church is unlike the most European and has the vibe of the south. By the way, if you want to get to know more about Spanish churches, check our recent collection "The beautiful churches of Cordoba". This church is a treasure for every architect! The chancel, rebuilt in Mannerist style, is one of the finest pieces of architecture to be found in Malaga. With a rectangular plan and under a Gothic vault, it also impresses with its decorative plasterwork, painted and gilded by Francisco Rodrîguez de Alarcón.
14. Jardines de Pedro Luis Alonso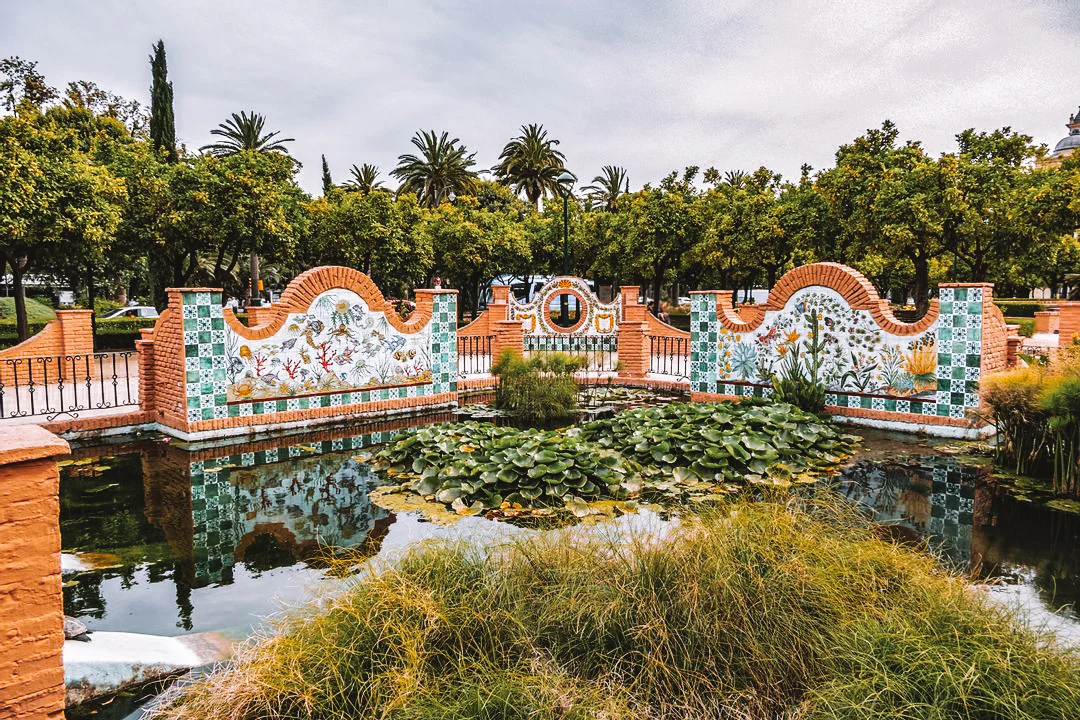 The garden is small, but it's a place where you can chill with tranquility. They are one of the gardens designed and laid out in 1945. The name is in honor of Pedro Luis Alonso, the first post-war major of Málaga. If you aren't interested in all those historical details, go there just to feed turtles.
15. Playa Penon del Cuervo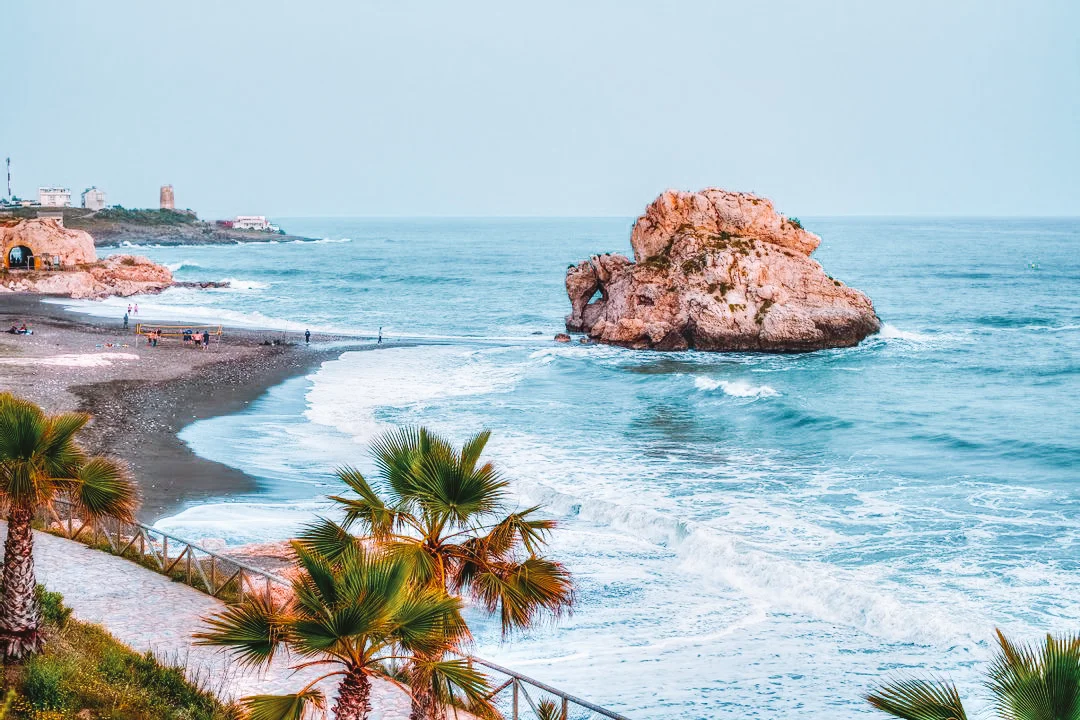 The place is one of the most unique landscape spaces in the province of Málaga, a natural complex of immense beauty. Yet, sometimes it can be a little neglected due to the lack of solidarity of its visitors. The charm of Playa Penon del Cuervo reminds us that we always must take care of our natural heritage.
16. La Calle Larios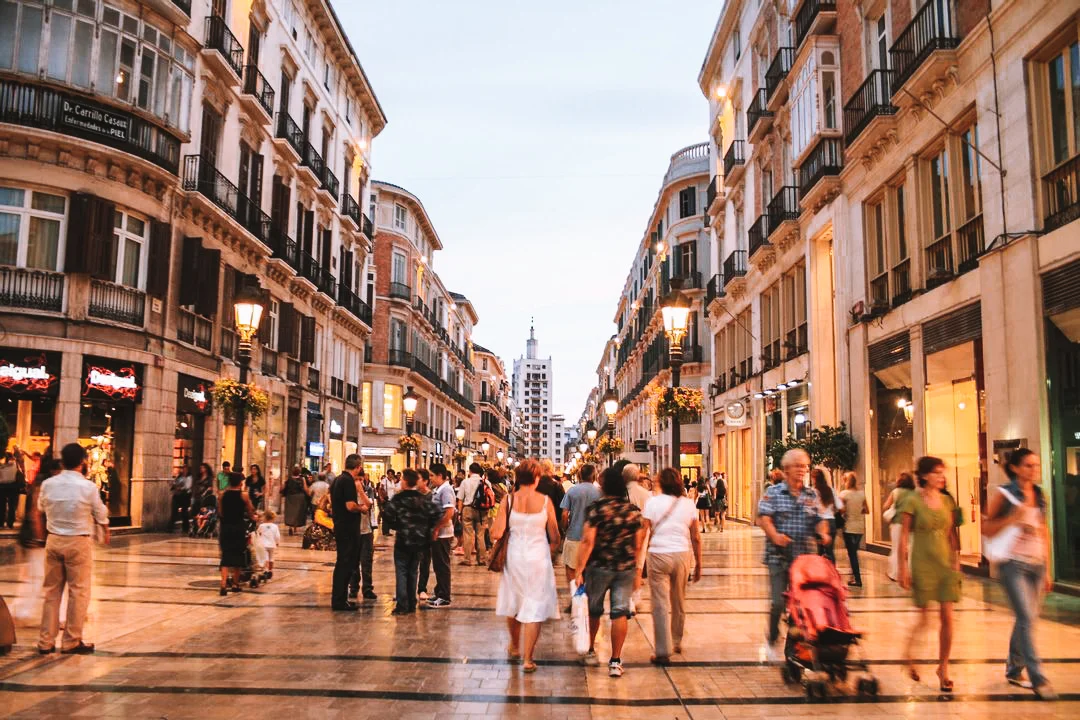 How could we forget about La Calle Larios, the major pedestrian shopping street in Málaga? This street is also the most expensive in Málaga and the eleventh most expensive for living in the whole of Spain! With that said, La Calle Larios is definitely a part of the program for sightseeing, great shopping or just sitting outside in one of the countless restaurants. It's a place where you can really enjoy the crowd!
17. Escultura del Biznaguero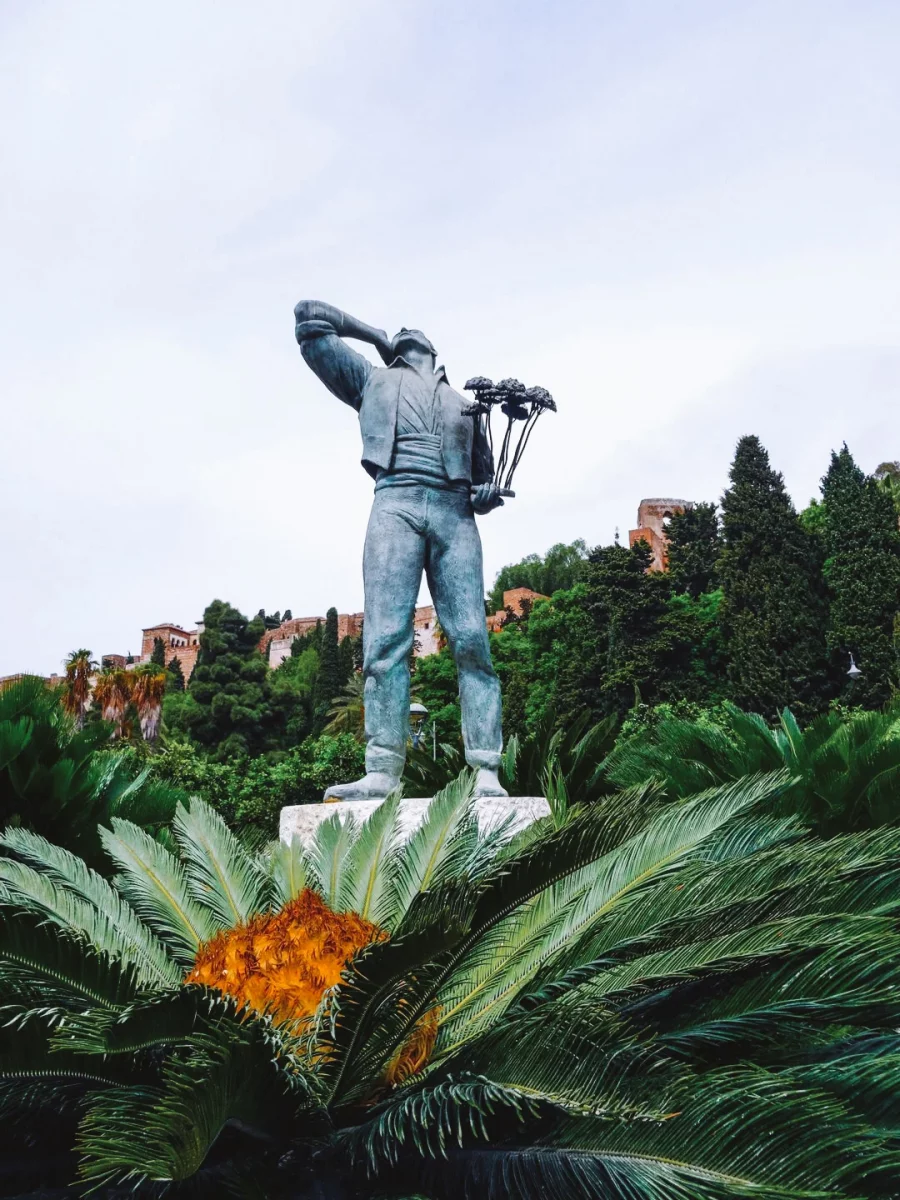 This spot sounds in English like "sculpture of biznaguero". "Biznaguero" means "the seller of biznagas", an intricately made jasmine posies in the shape of a ball. Those posies are often sold on the streets of Málaga in the summer. As the city became a tourist attraction, this statue emerged. We couldn't even think a simple figure can have such a stunning history! And it's also very funny and a nice photo spot.
18. Málaga Cathedral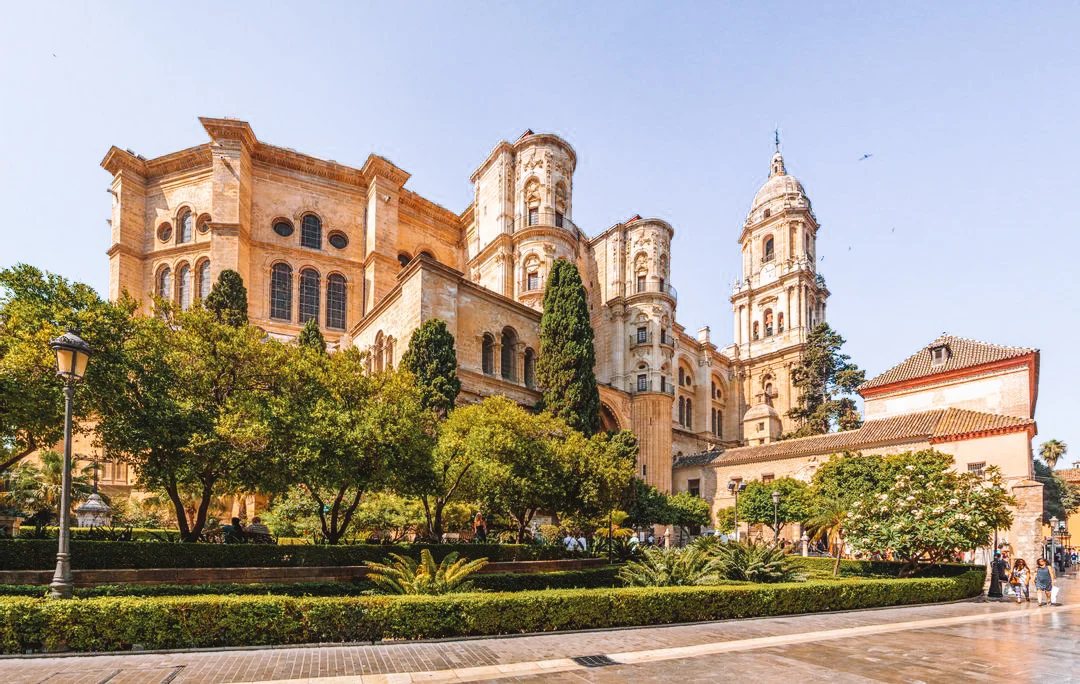 The first thing that stunned us about it is that it is within the borders of the Moorish walls – we mean, it is on the grounds of the former mosque. It remains incomplete nowadays – the last steps of the building were in the 19th century. The entrance is 10 euros, but we can ensure you it's worth every penny!
19. Fuente de Génova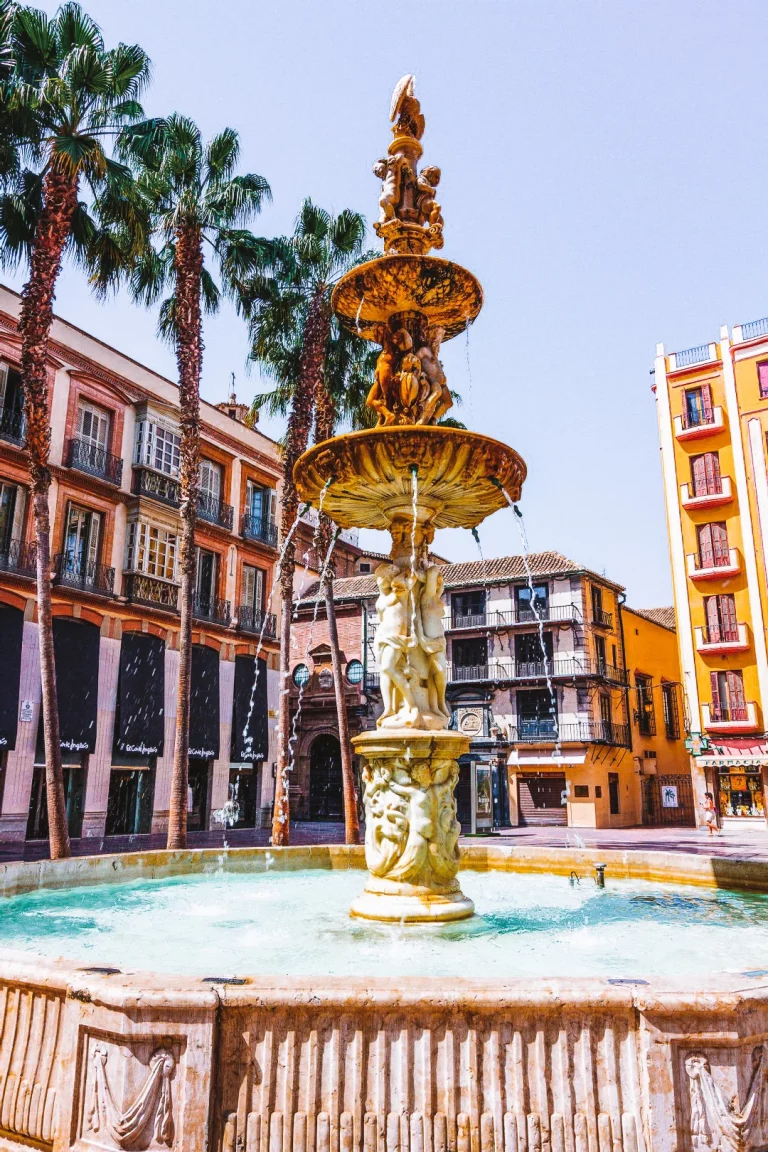 It is a piece of Italian Renaissance style which give you that old European vibe on the pics.
Translated in English as "The Genoa fountain", it was built in marble in the 16th century and brought to Málaga in the 17th century. Although it is thought to have come from the Italian city of Genoa, there is no real proof of its origins.
20. Playa de la Misericordia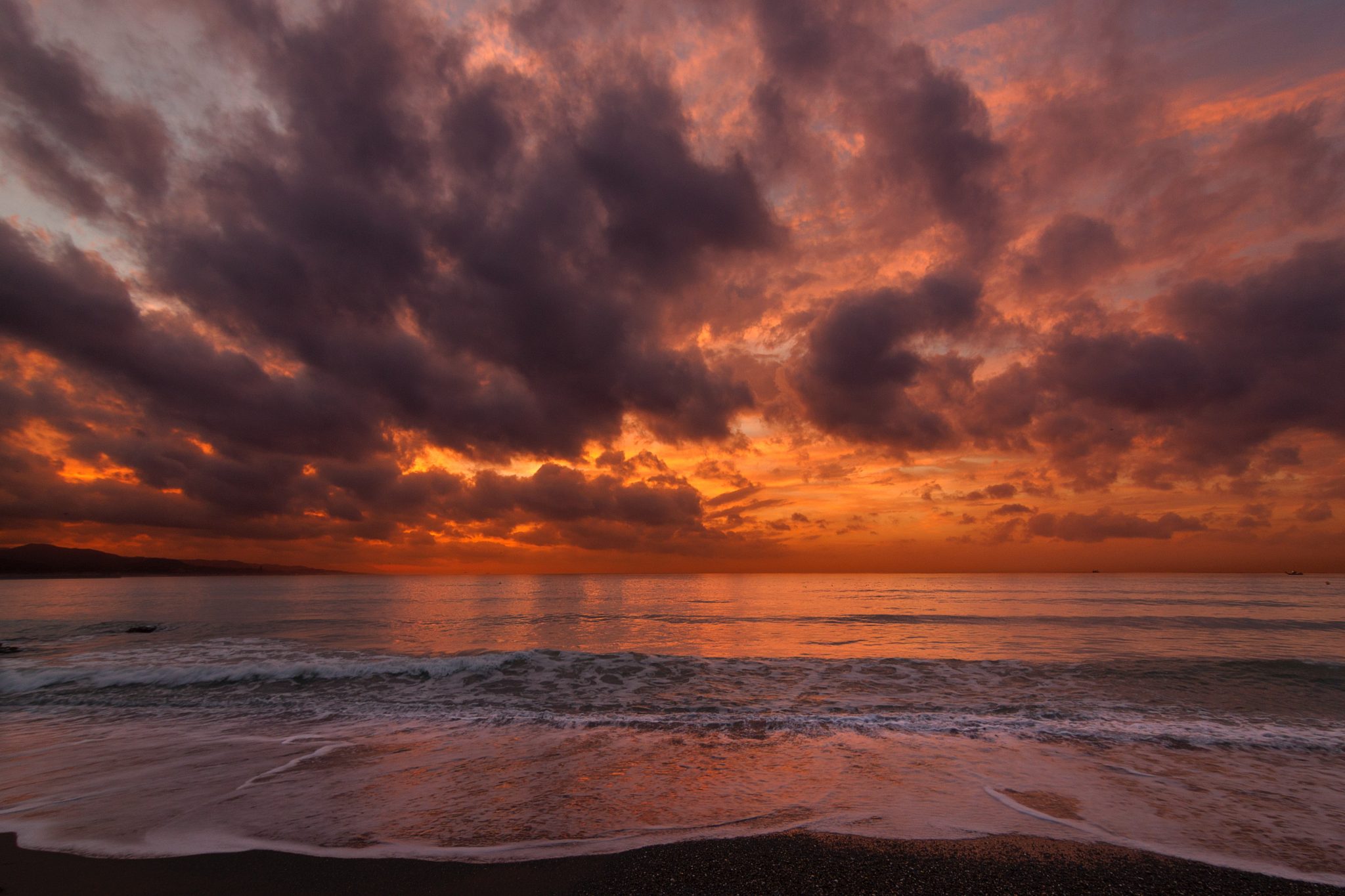 If all the beaches in Málaga are either too touristy or too wild for you, this one is perfectly in the middle. It is clean, the water is lovely and the gentle descent makes it ideal for children. There is a lifeguard, plenty of cafes, showers, and children's playgrounds along the route and you will regularly find vendors selling cold water, soft drinks, and beer. Oh, and it's just a few kilometers from Málaga city center.
21. Torrijos Monument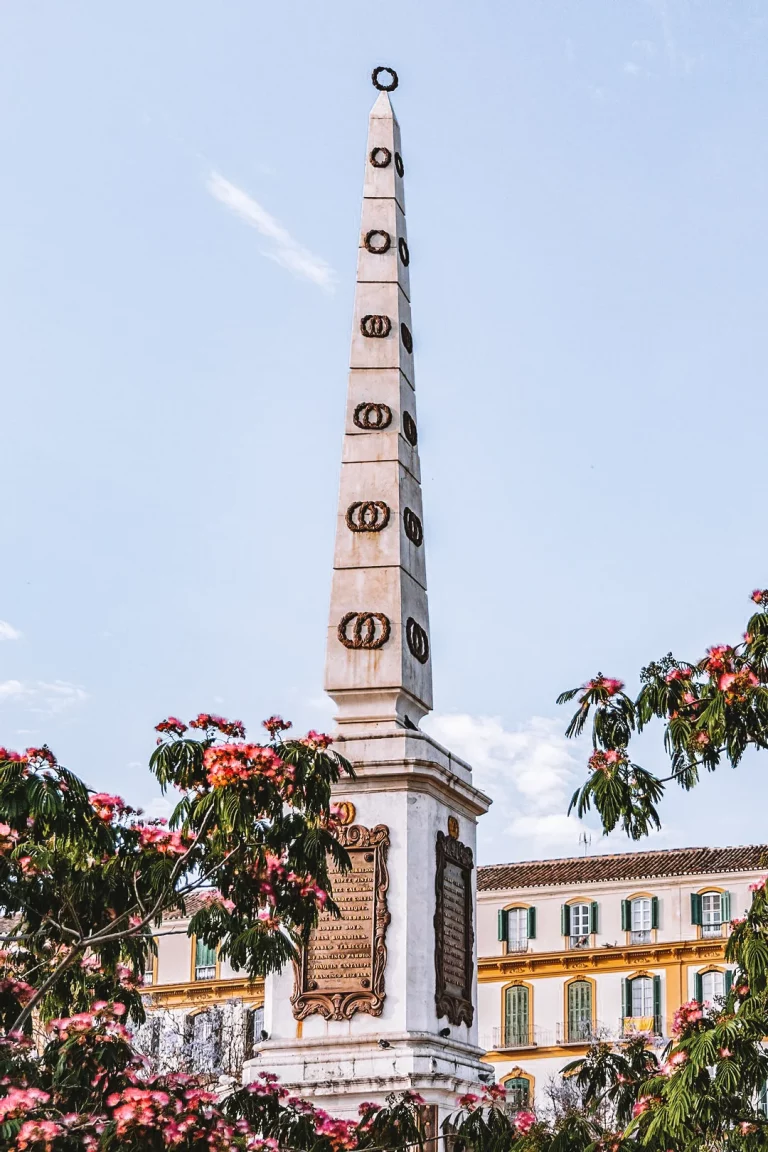 We often repeat that no travel is possible if you don't try to understand fully the history of a country. The Torrijos Monument, which stands in the middle of the Plaza de la Merced, is dedicated to a freedom fighter from the Spanish Civil War. A monument plinth was used as a crypt for the remains of all those killed except for one Briton who was buried about a kilometer in the English Cemetery.
22. Palmeral de las Sorpresas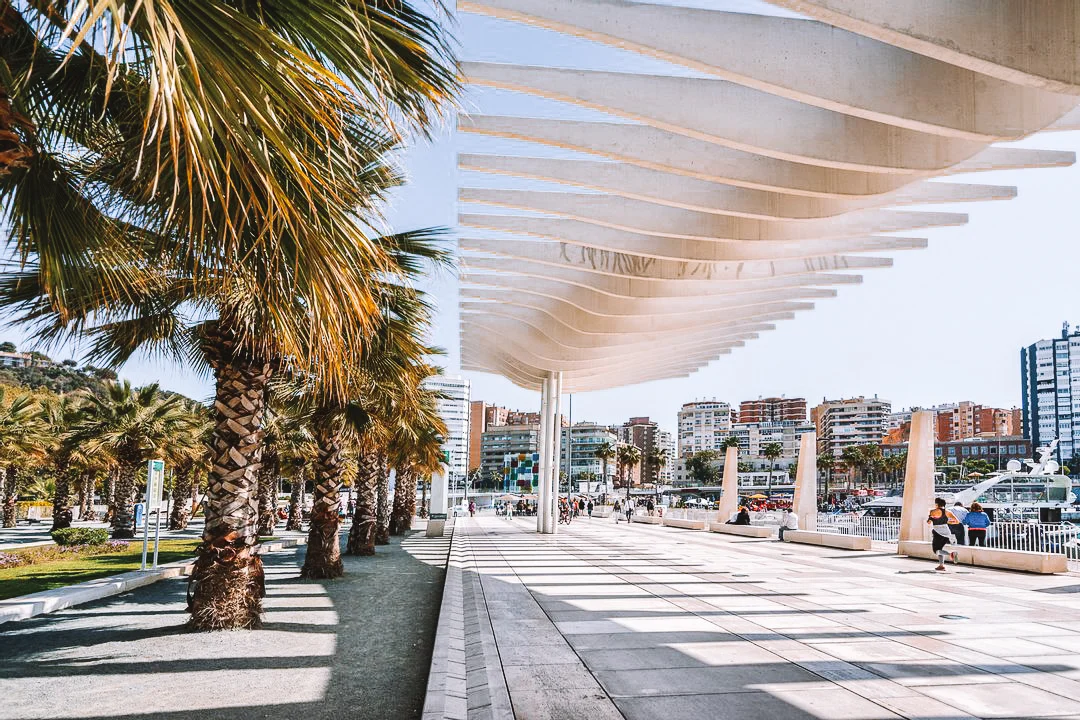 The Palmeral de las Sorpresas is a park that reconstructs the relationship between Málaga and the sea. The port, with its phases of growth and stagnation, has marked the history of the city since its Phoenician foundation. It's an amazing opportunity to take a walk here while also admiring the historical significance of the place.
23. Sacred Heart Church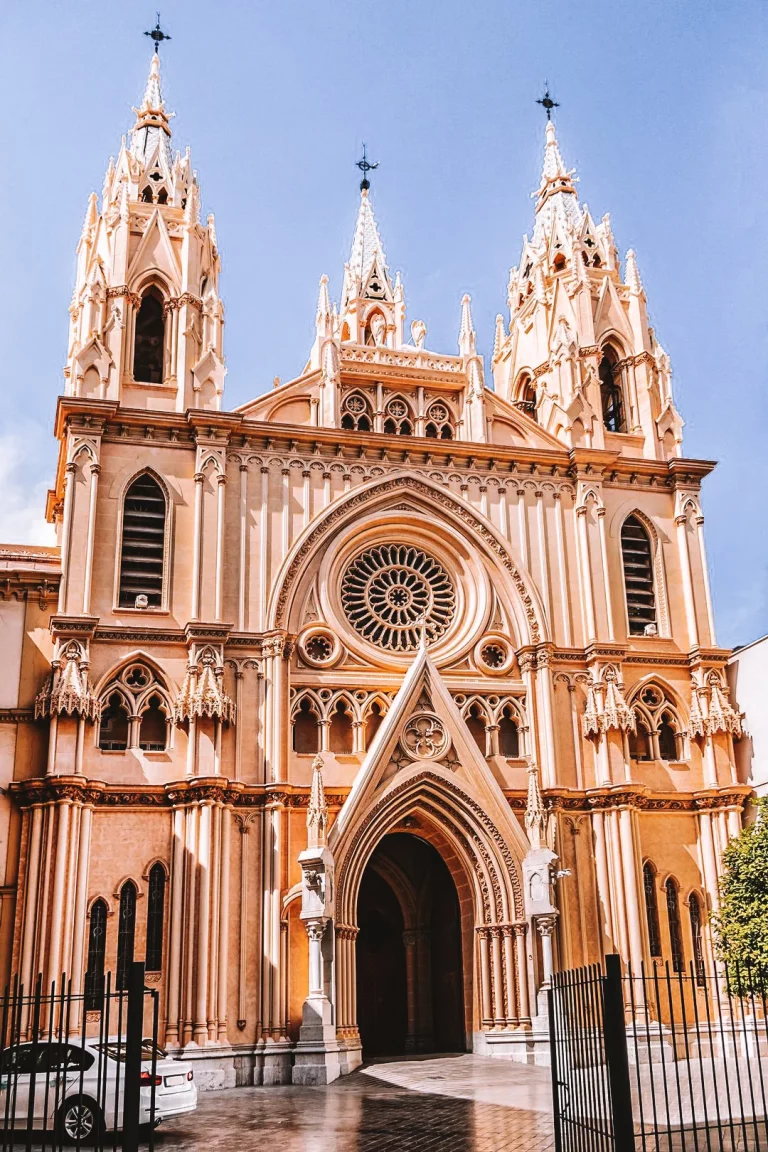 A neo-Gothic work that was built in 1920 and commissioned by the Jesuits, it is the best spot in Málaga for golden hour pics. It is right in the city center, yet, it's well hidden from tourists unless they read our blog! Yet, it is closed in the afternoon.
24. Banco de Espana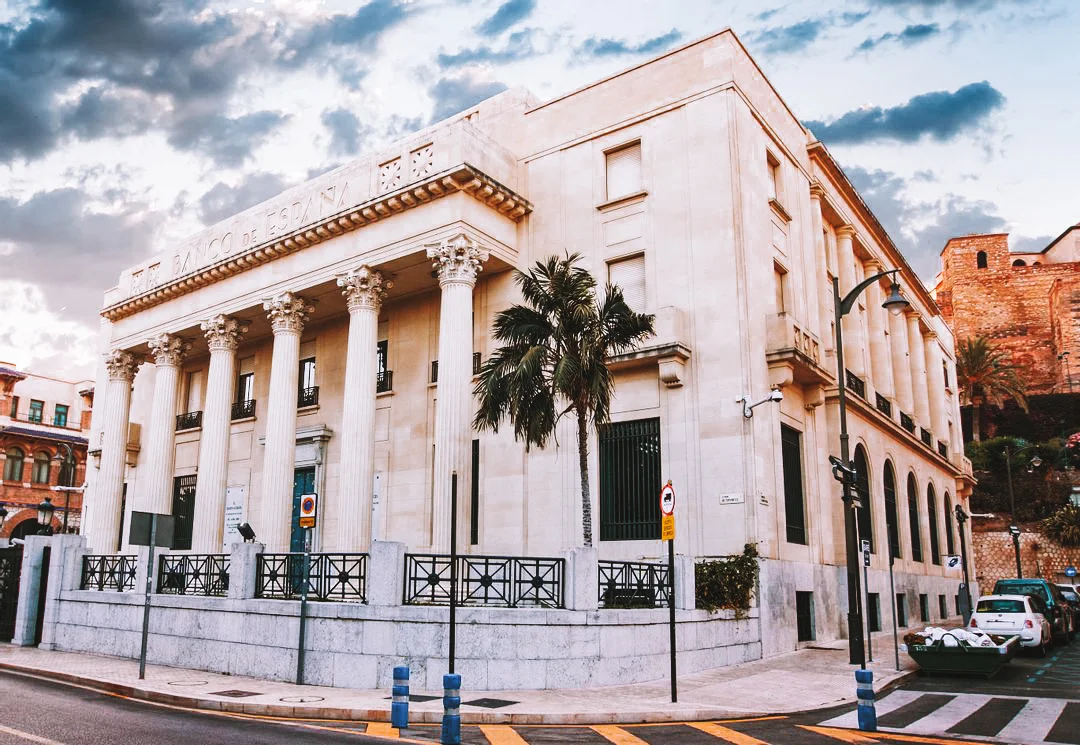 We don't stop to give you away the best photo spots in sunny Málaga. The Bank of Spain is a neoclassical-style building located between the Town Hall and the Old Post Office. When we saw it, we became jealous of the people who work here and see that building every day!
25. Plaza de toros de La Malagueta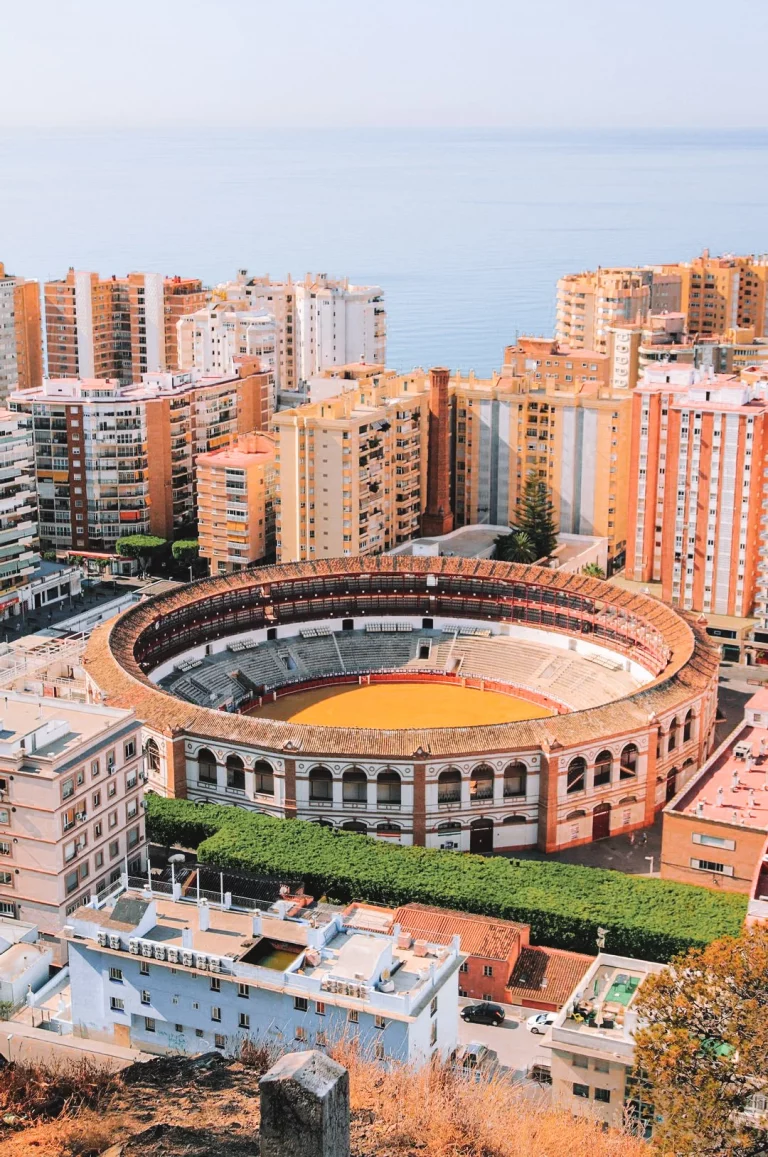 This spot is an imposing bullring of Málaga located in the district of La Malagueta. Our friendly recommendation is to visit it during the Holy Week. Then the spectacle "Corrida Picassiana" takes place and the toreros wear outfits inspired by Picasso!
26. Universidad de Málaga
This place, besides being another stunning photo spot on our list, has around 40,000 students and 1,300 academic staff. The neo-Mudejar style building is impressively beautiful and one of the most interesting in Málaga. Do you know who Mudejars were? They are Muslims who remained in Iberia despite the Christian reconquest!
27. Playa de la Malagueta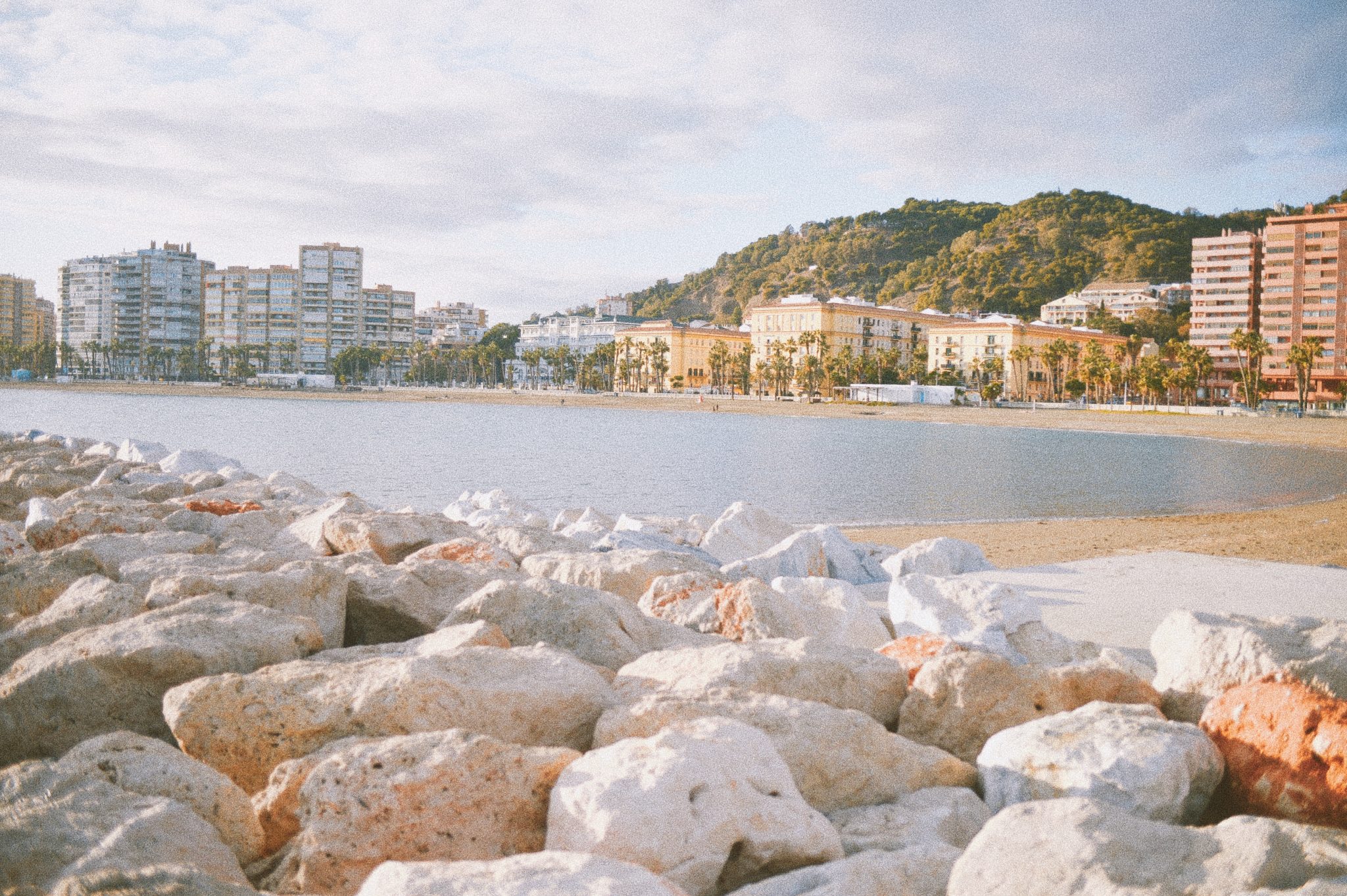 The city beach is popular with both locals and tourists. It's perfect for every activity: swimming, sunbathing, catching some air, reading a good book, jogging, and even cycling! Playa La Malagueta is also well equipped. Here you can find numerous kiosks, small beach restaurants called "chiringuitos", showers, toilets, children's playgrounds, and lifeguards. Access is also easily possible for the disabled.
28. Parque del Guadalhorce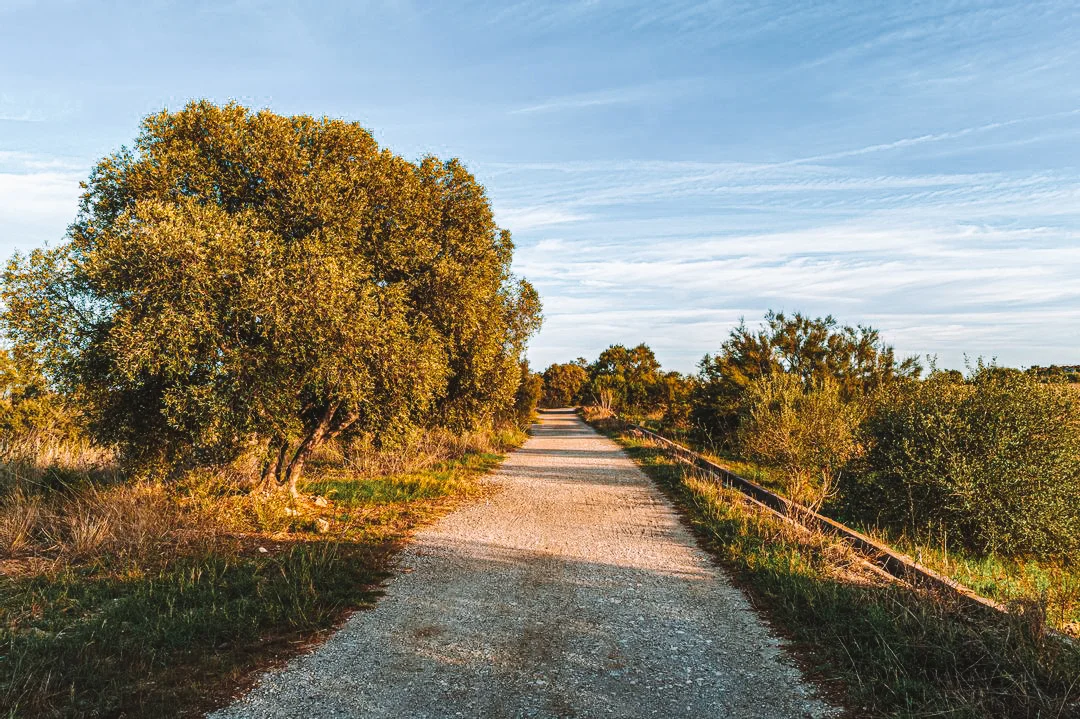 Are there any birdwatchers? Here we found a fantastic piece of nature near Málaga airport just for you!  You will find a few lagoons where you can spot birds (with bird-watching huts) and it was very quiet when we were there. Yet, even if birdwatching is not your type of hobby, a promenade will throw you into relaxation.
29. Playas de Las Acacias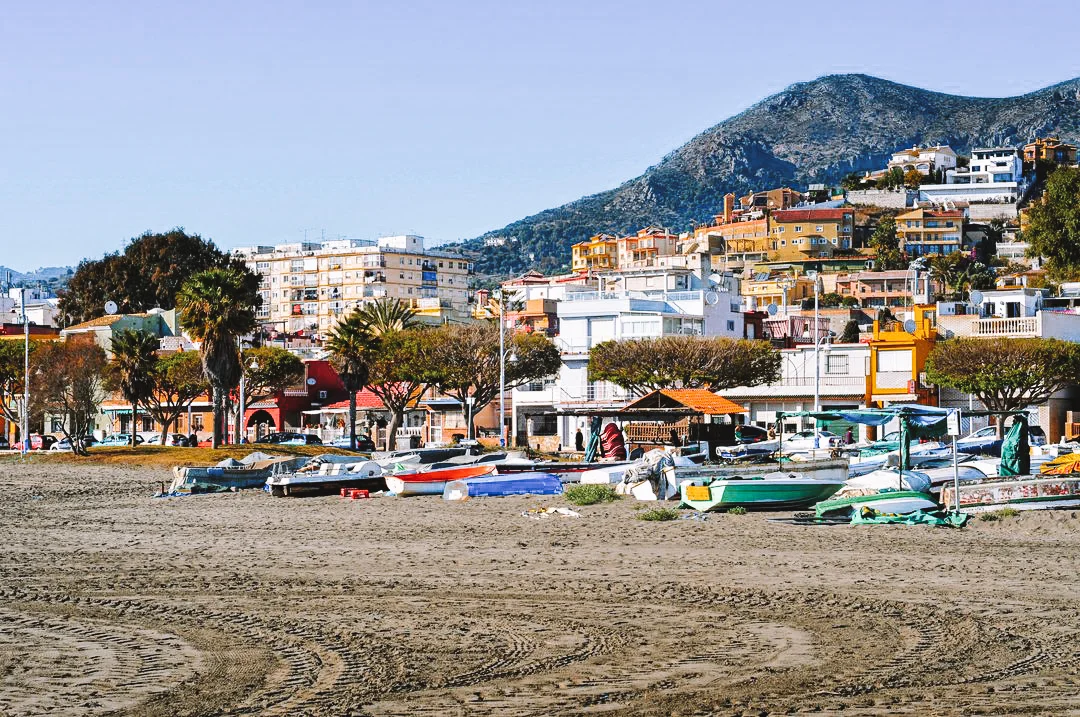 A treasure for those who read this article till the end – a beach where you can taste Málaga's gastronomic specialties: fried fish and the typical grilled sardine skewers. The old fishermen's houses have been preserved here and mostly converted into restaurants for the most part. They are also good-looking and can be a wonderful part of your stroll.
30. Chimenea de Los Guindos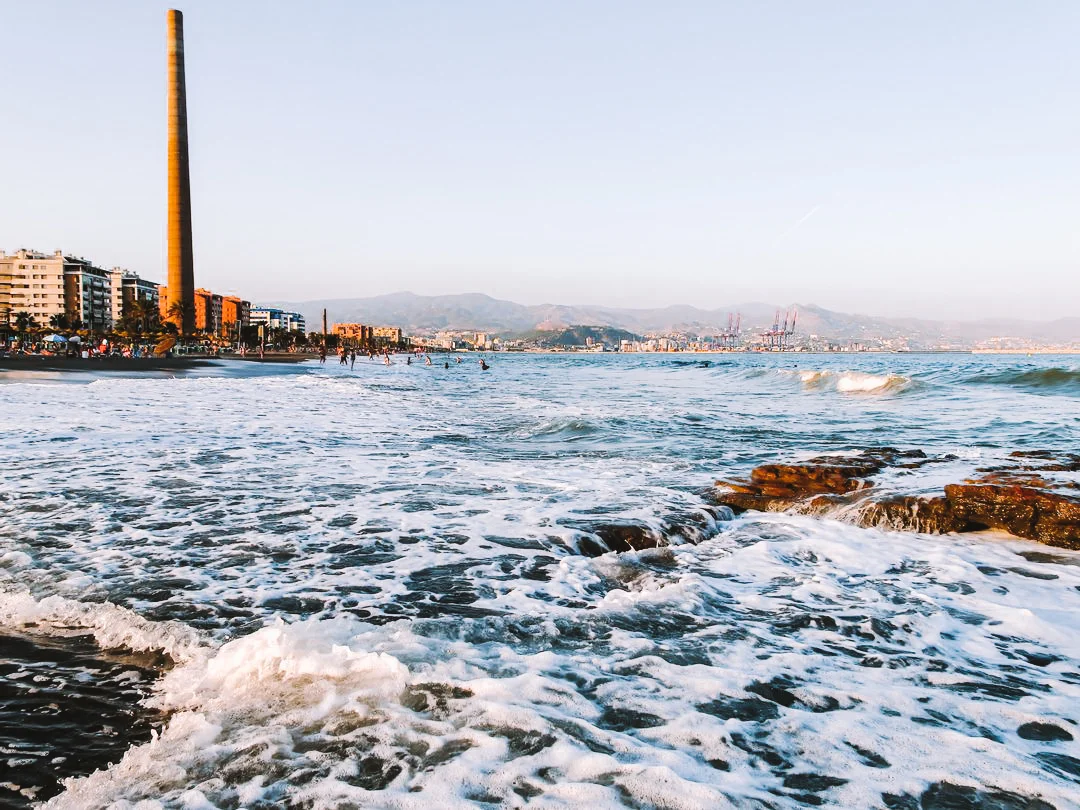 The Chimenea de Los Guindos is popularly known among the locals as the Torre Mónica or La Monique. It is an old chimney in Málaga built in 1923 and it is located on the Antonio Banderas seafront promenade. If you decide not to visit the spot on purpose, you will definitely come across it during the promenade!
In conclusion
Málaga is a place that manages to combine great history and nature and provide you with knowledge and pleasure. Yet, we are definitely looking forward to seeing even more. That's why we want you to download Framey. This app will help you join the large community of travelers and you will add your experience to ours.