Let yourself be fascinated by the sheer number of entertainment attractions and enriching experiences you can delight yourself when in Bucharest. Famous for its grand buildings, lively wild nightlife, trendy cafes, and gourmet restaurants, Bucharest will also surprise you with a wealth of museums to wander through.
The only problem I can foresee is choosing which one of the many fascinating and interesting museums will be first on your to-visit list!
1. Art Museum "Frederic Storck and Cecilia-Cuţescu"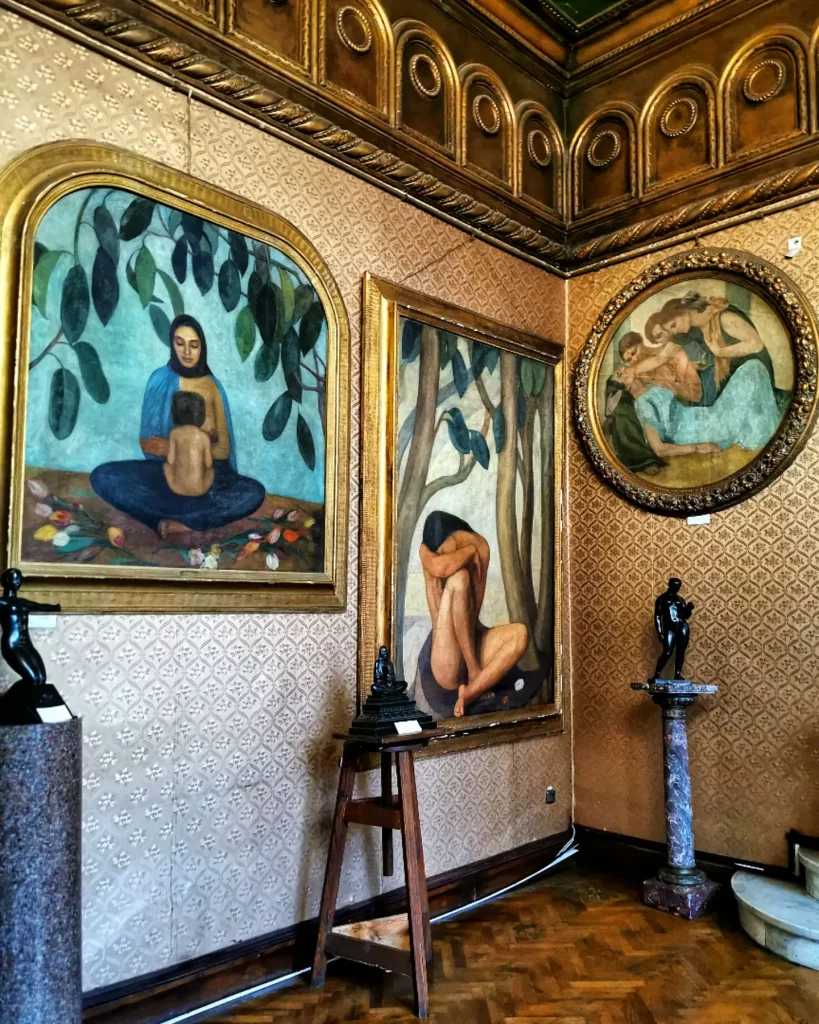 Stork House is very much a family art museum.
You should know that the house itself, built in the early century 20th century, is the architectural creation of Frederic and Cecilia Storck, the two plastic artists whose creations are on display. Furthermore, it is Cecilia Cuțescu Stork's family, her daughters, who donated the collection consisting of sculptures, paintings, and drawings as well as an antique coins collection and icons.
2. Theodor Pallady Museum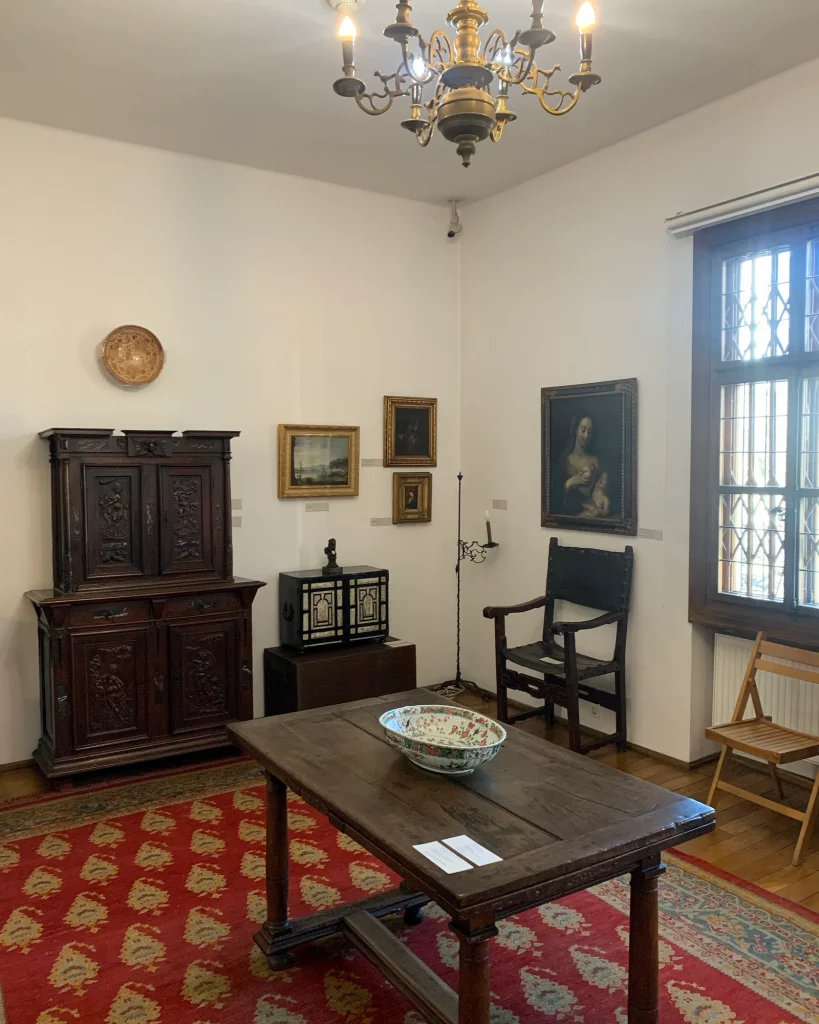 House Melik, named after its most notable owner Iacob Melik is one of the most beautiful and iconic merchant houses in Bucharest.
The renovations made sure to keep the style and architecture. The collection of Theodor Pallady's works, one of the most important Romanian painters, feels right at home in this location. The collection, including Pallady's works as well as sculptures, furniture, and other decorative works of art is also a private donation made by Serafina and Gheorghe Raut. It seems that Romanian interwar art collectors were just as passionate about art as their other European counterparts.
3. "Filipescu-Cesianu" House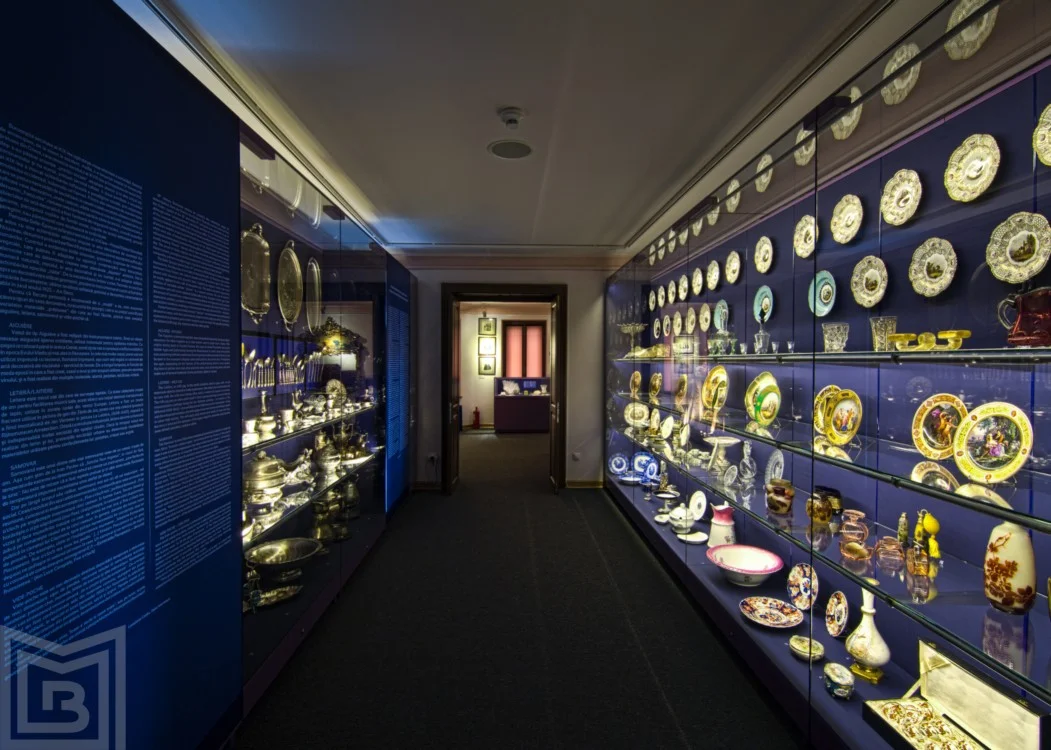 We can definitely say that the Filipescu-Cesianu House (built in 1892) is a successful renovation story of a valuable nobility mansion.
What makes it so unique is the fact that it is one of the few that survived to this day with so few structural changes and in keeping with its original plans. The beautiful mansion was part of a massive EU-funded restoration project and it houses a modern museum of the family.
You can also take a moment and enjoy the Filipescu-Cesianu House park that after a long 75 years of waiting is finally a public entertainment space with a theatre and concert stage and modern exhibition spots.
4. National Museum of Old Maps and Books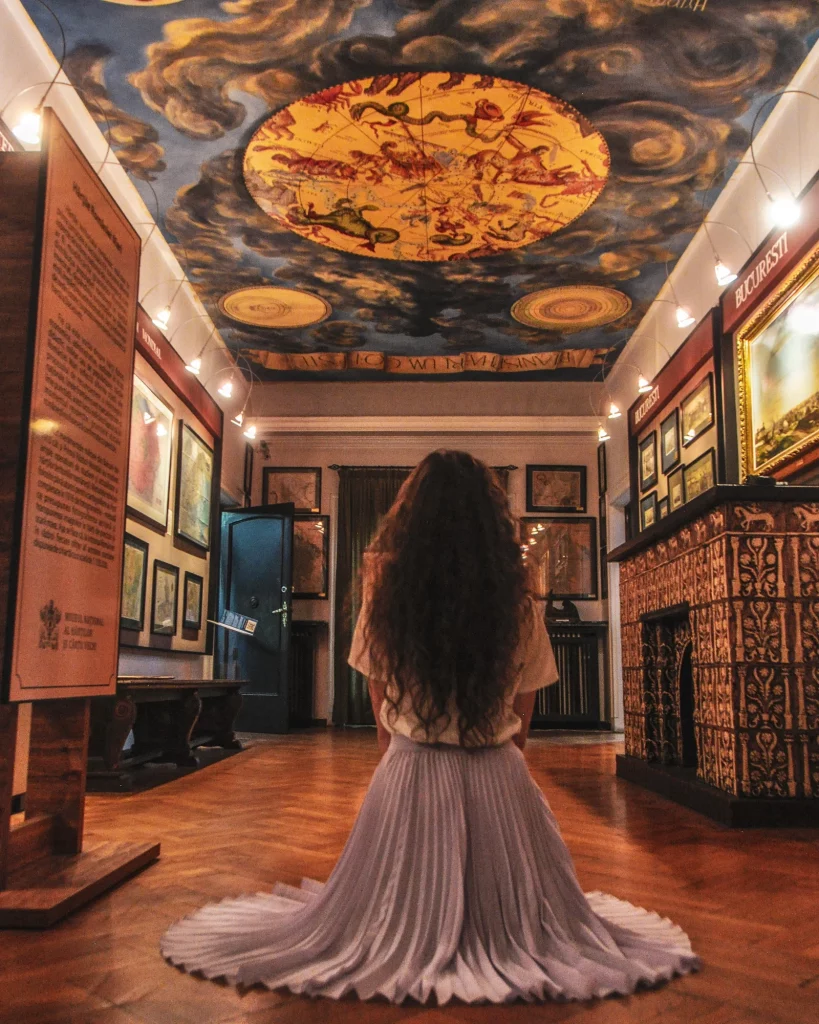 Unexpectedly, the National Museum of Old Maps and Books is more of a recent addition to the map of Bucharest museums.
It is, in fact, quite a very recently opened museum, as recent as 2003. It started with a substantial donation from the Nastase spouses, a collection of old maps, and it is still growing thanks to other generous donors. Safe to say that the beautiful building, mixing gothic accents with the Mediterranean villa style, is quite the perfect housing for a museum of this sort.
5. Nicolae Minovici Museum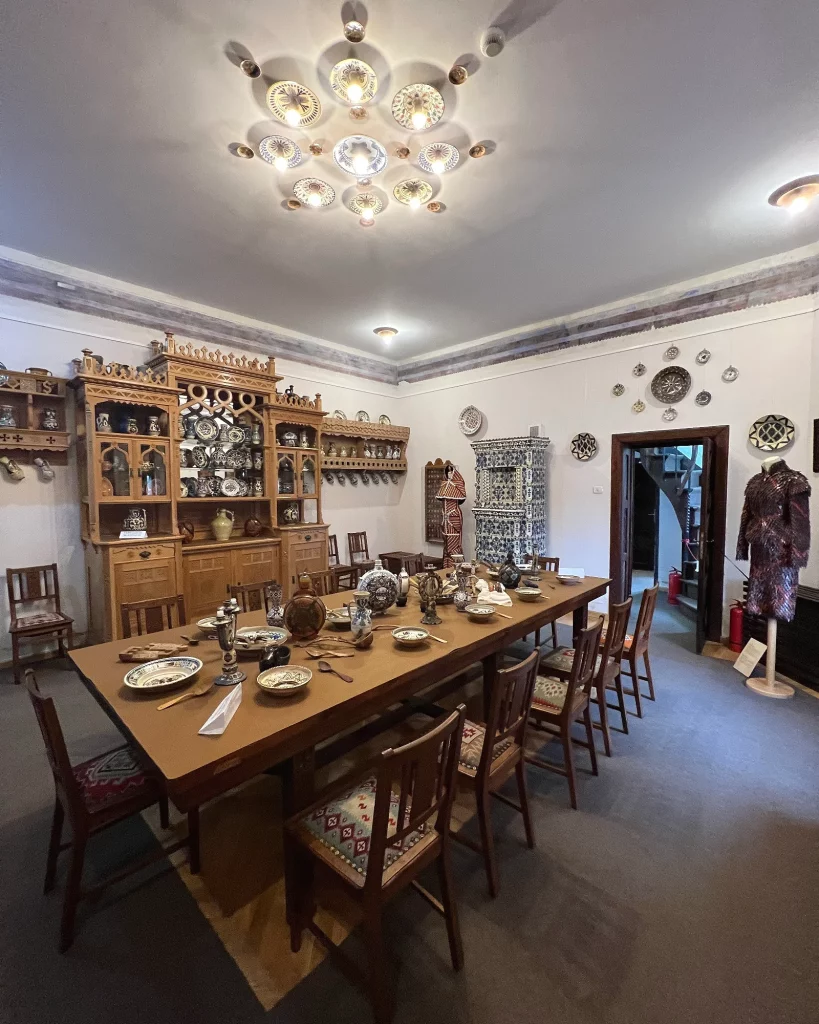 The Dr. Nicolae Minovici Folk Art Museum is the type of museum you should not miss if you want to experience the Romanian traditional lifestyle. The splendid Neo-Romanian style villa housing the collections is surrounded by your typical garden, and a little farm.
The folk collection consists primarily of ceramic pieces, traditional clothing, as well as some impressive glass-painted icons. It is indeed one iconic urban museum.
6. MARe – Museum of Recent Art
One of the most unique and spectacular museums one can see in Bucharest is MARe- Museum of Recent Art. The impressive 5 floors-villa, which has a bunker included, was Ana Pauker's residence. If you are wondering who was Ms. Pauker, know that she was one of the most pro-communist activists and officials in Romania.
What is most impressive about this museum is how well they managed to turn this communist- flag building into an iconic museum that exposes how Romanian Art dealt with the restrictions of the communist era.
7. National Museum of Romanian History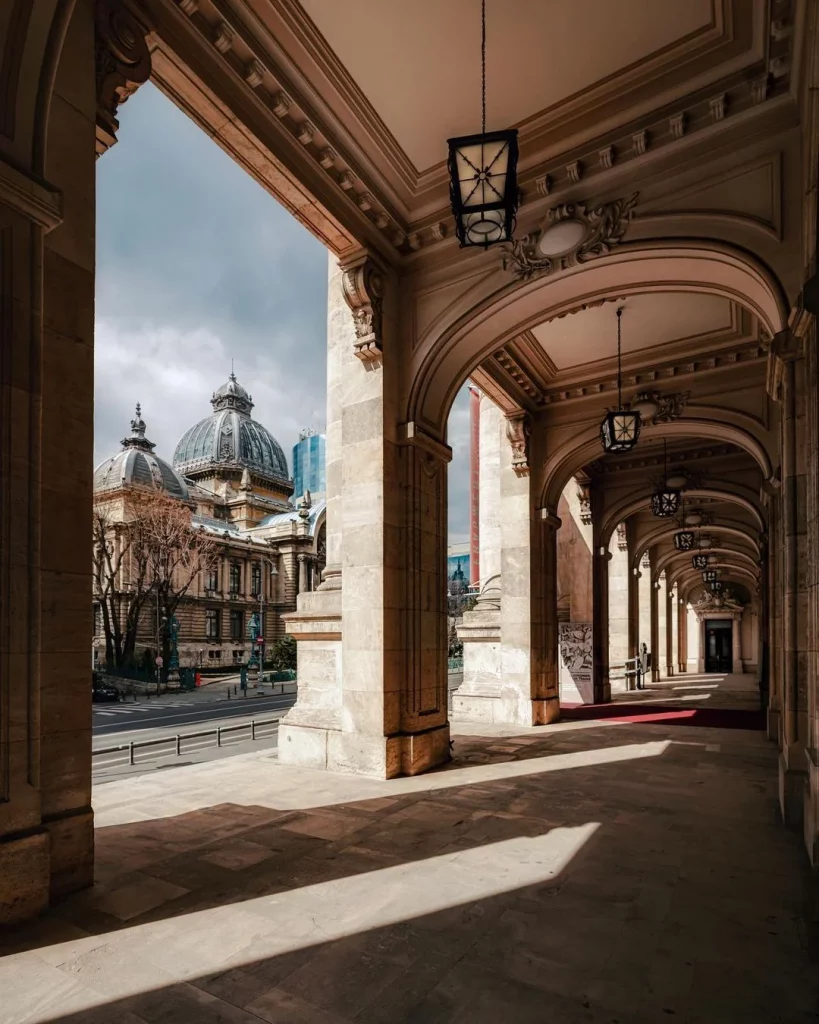 As you might imagine the National Museum of Romanian History is considered to be the most important landmark as far as Romanian history and archeology goes.
A visit to the museum will take you from prehistoric times all the way to contemporary ones, a collection of more than 690.000 artifacts and objects. Although the museum is currently undergoing renovations and is partially closed, you can still have a look at the incredible Palace housing it. The former Post Palace is a remarkable Neoclassic style building, impressive both in size and beauty.
8. Ceaușescu Mansion
The name Ceausescu is synonymous with the communist era in Romania. But you should 100% give in to curiosity and visit the Ceausescu Mansion if only to discover how and where he lived and how the communist leader was behind closed doors. The Mansion is truly spectacular with all its architectural details and custom-designed furniture.
9. Museum of Art Collections
Once the Royal Winter Palace, now the Museum of National Art of Romania. A most befitting match!
It is also the royal painting collection that King Carol I started here that stands at the core of the European Art Gallery of the Museum. What else can you expect to admire? Amongst other temporary exhibitions and the European permanent one, the museum also hosts two more permanent Galleries: the Romanian Medieval Art and the Romanian Modern Art Gallery. Make sure to check them all.
10. "Little Paris" Museum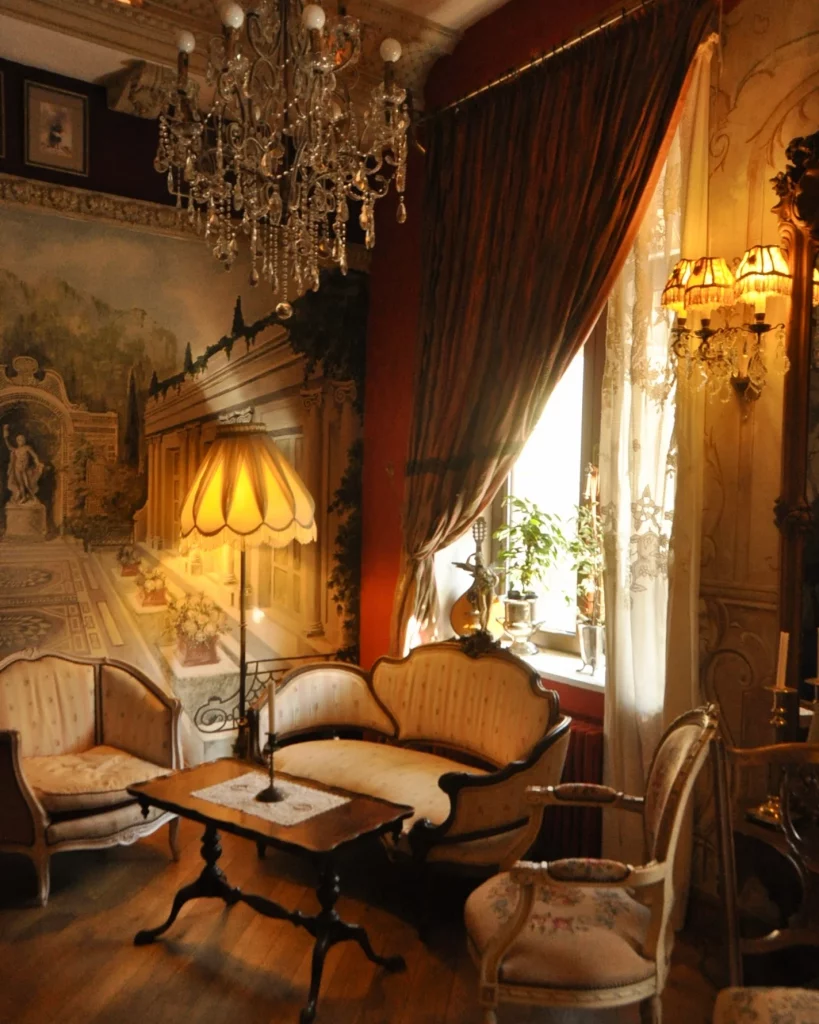 Still not sure why Bucharest was called The Little Paris?
Let's fix that with a visit to a little museum that takes you back to La Belle Epoque. Nestled in the heart of Bucharest's Old Town, the Little Paris Museum looks a lot like an art gallery with vintage furniture and retro photos you might expect to see in a Parisian corner cafe. All you can do is ding into the Boheme atmosphere, step back and just admire all the fabulous golden age!
11. Cotroceni Palace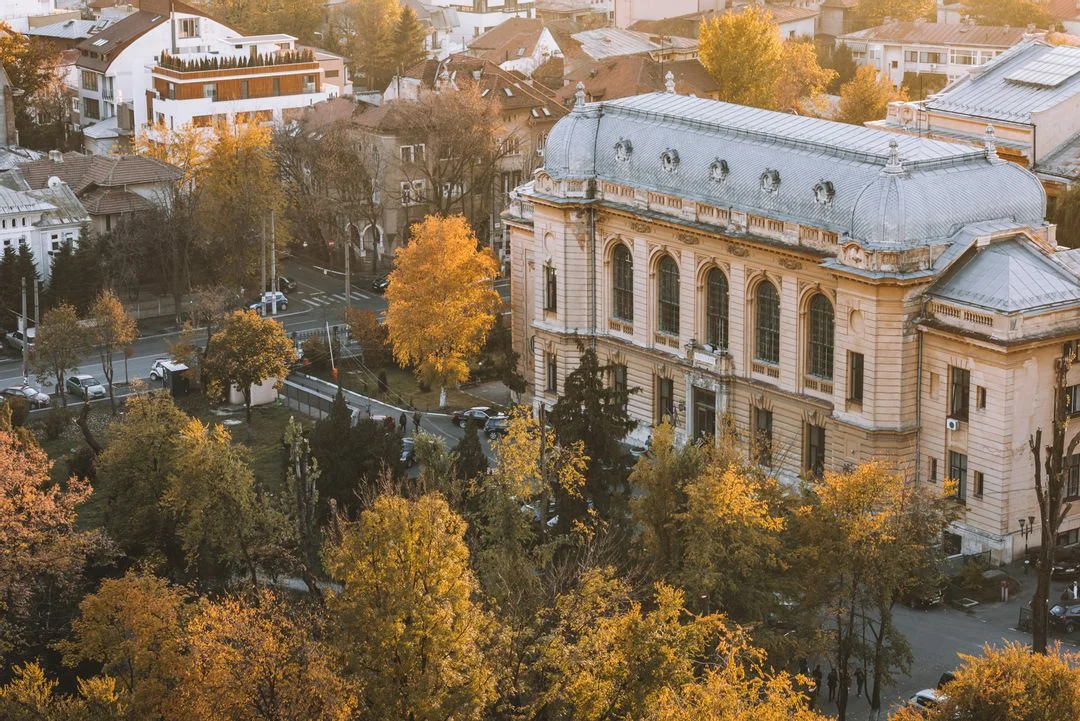 The first thing you need to know about Cotroceni Palace is that it is the official residence of Romania's president. But it is so much more valuable than a simple administrative building! As you can see, the Palace's architecture is quite remarkable. The exterior Brancovenesc architectural style amazes, while the splendidly decorated interior rooms are worthy of royalty and high-official status. Just remember that for this particular Museum, booking a guide is mandatory.
12. Zambaccian Museum
The Zambaccian Art Museum, nowadays a branch of the National Art Museum, is proof that it is not the size that makes a museum great!
The building, owned by the businessman and private art collector Zambaccian, the beautiful garden, and the impressive art collection, are simply amazing. French famous painters like Matisse, Renoir, Picasso, and Cezanne, a rich collection of the best Romanian painters, drawings, and even a Brancusi sculpture, are all there for your delight!
13. Victor Babeș Museum
Victor Babes is one of the most prolific physicians and scientists, one of modern microbiology's founding fathers. To honor him, his son Mircea Babes, founded the Victor Babes Museum, a true treasure collection containing scientific works of his father as well as some well-treasured personal belongings. Less-known fact about Victor Babes? He turned from dramatic arts to medicine as a result of his little sister Alma dying from tuberculosis which led to his life-altering extraordinary career and achievements in search of cures!
14. George Severeanu Museum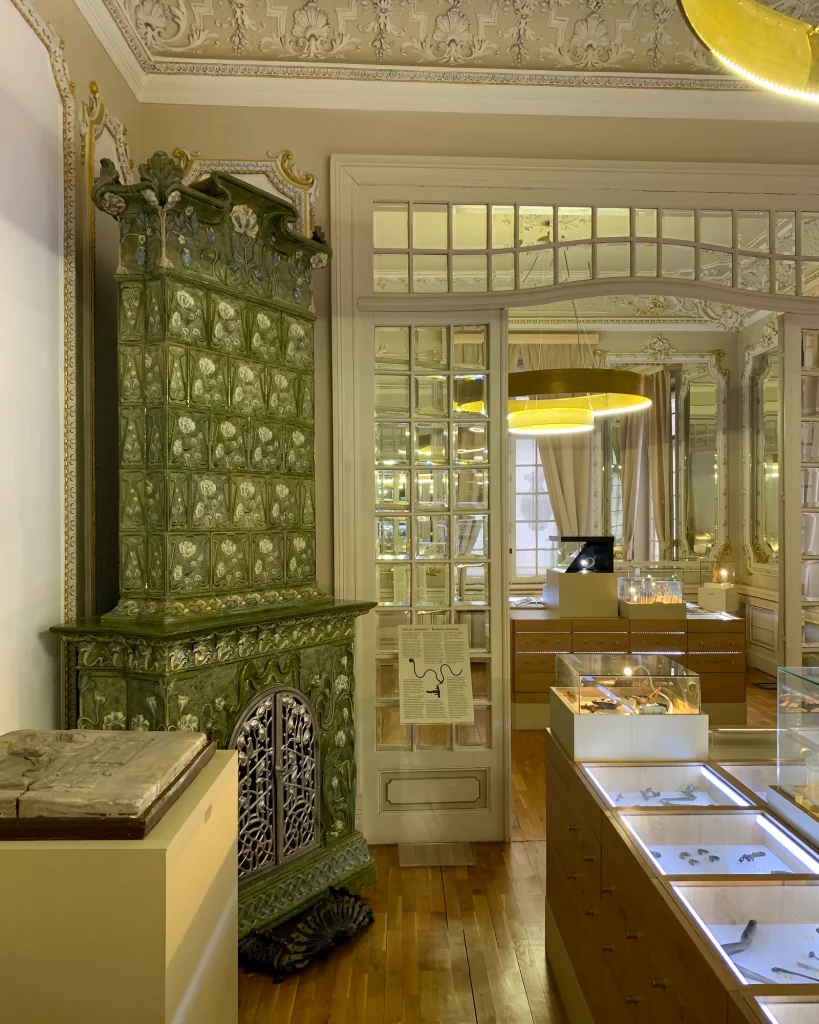 If you would like to see one of the most valuable coin collections in Romania, then you must visit the George Severeanu Museum.
George Severeanu was a radiologist physician and a most passionate antiquity collector. And you can discover that trait of personality in his artifact collection containing Greek vases, sculptures, and ceramics. The entire house, including the custom-made furniture and the books, as well as the collection, offers an interesting peek into the world of the XX century Romanian art collector.
15. "Dimitrie Gusti" National Village Museum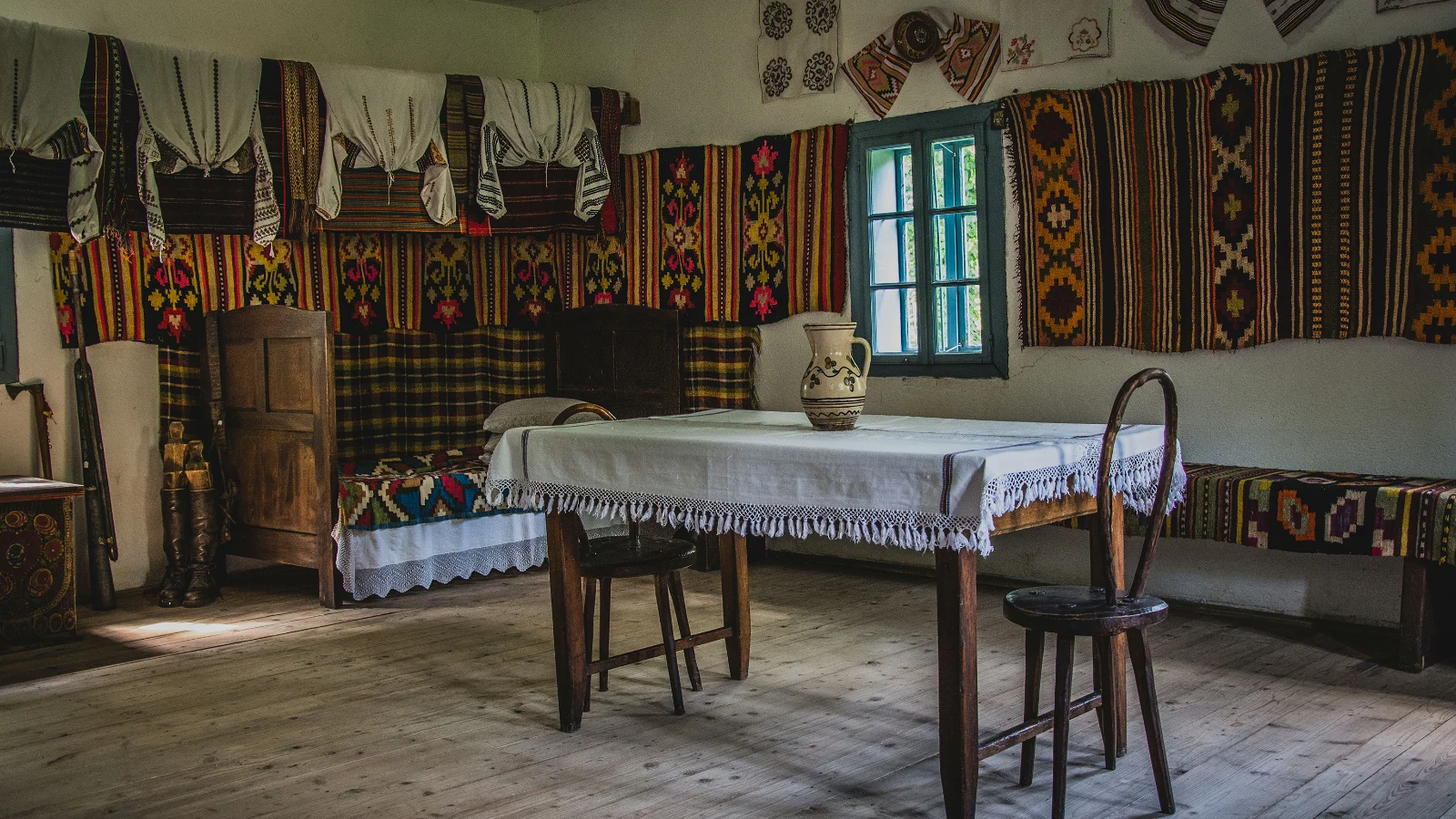 272 traditional authentic Romanian houses and farms scattered in the park make for a great open-air ethnographic museum in Herestrau Park (King Michael I Park). The whole point of the museum is to conserve and recreate the traditional atmosphere you would encounter in different regions of Romania. Take a few hours and enjoy the idyllic scenery and get to know the Romanian soul.
16. Bucharest Municipality Museum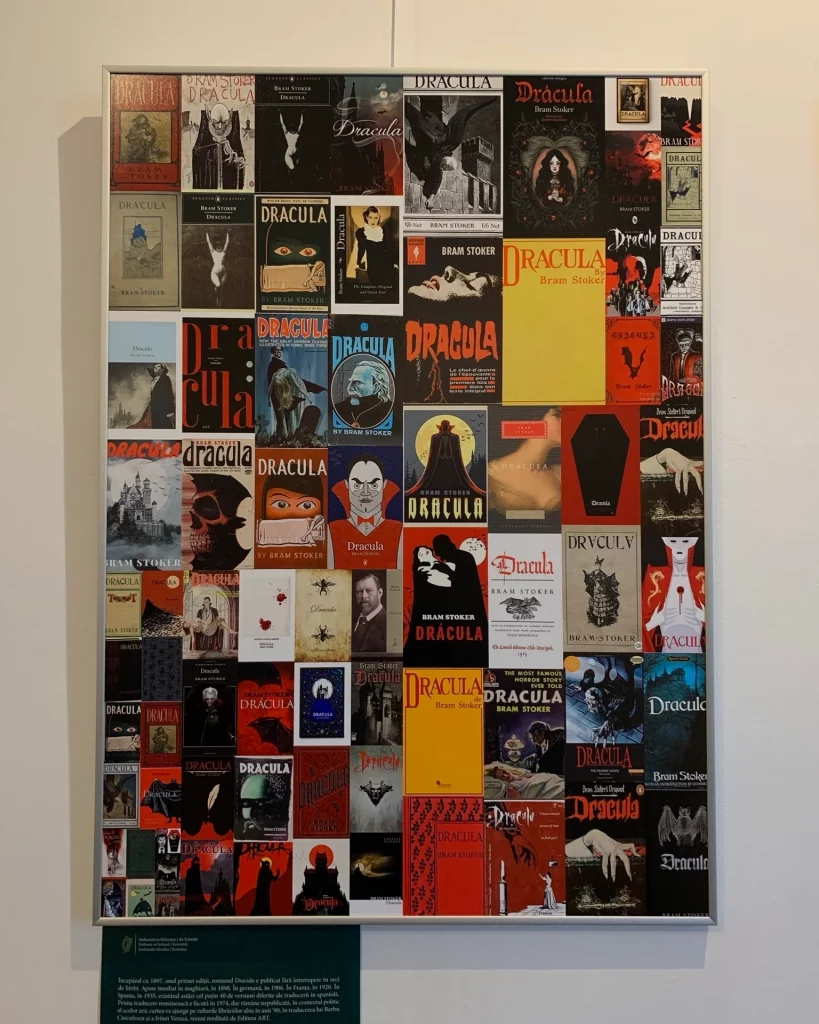 One of the most impressive aristocratic buildings left unchanged, the Sutu Palace is nowadays home to the Bucharest Municipality Museum.
Follow, step by step, the city's life and heritage from its archeological sites, donations as well as research. And while here don't forget to check one of the most intriguing pieces you can find, the backward running clock that requires you to look through a mirror to tell the time.
17. National Geology Museum
As far as educational museums go, Bucharest has yet another great place that you can check, the National Geology Museum.
The elegant Neo-Brancovenesc style building has been the home of Romania's Geological Institute as well as to the impressive 80.000-piece collection of the National Geology Museum.
18. Museo d'arte Vasile Grigore
Painter and collector. This is the world of Vasile Grigore who left us an impressive inheritance in the form of a well-treasured mysterious museum. The 5 rooms of the museum are carefully decorated with collected pieces of paintings, sculptures, Romanian folk art as well as European and Oriental art. The love of art Vasile Grigore experienced throughout his life fills the entire space!
19. Theodor Aman Museum
The closest experience one can get to living in La Belle Epoque times is visiting the Theodor Aman Museum. The painter's print can be found all over the beautiful place, from the building plans to the murals, in the museum's furniture, and of course all over the art collection. And when you factor in the fact this is the first studio workshop, you see why you must have a look at this special personal museum.
20. Curtea Veche Palace
For sure the name Vlad the Impaler rings a bell.
Unfortunately, not a lot was left of the medieval palace "Curtea Veche" or the Old Princely Court. But, even so, the excavations of Vlad the Impaler's princely Palace, seem to be more of a hidden gem. You can admire the archeological and conservational works that are being conducted under the watchful eye of the notorious Wallachian ruler.
A little apart from your regular-style Museums, here are my top 5 niche ones that you might want to check:
Choco-museum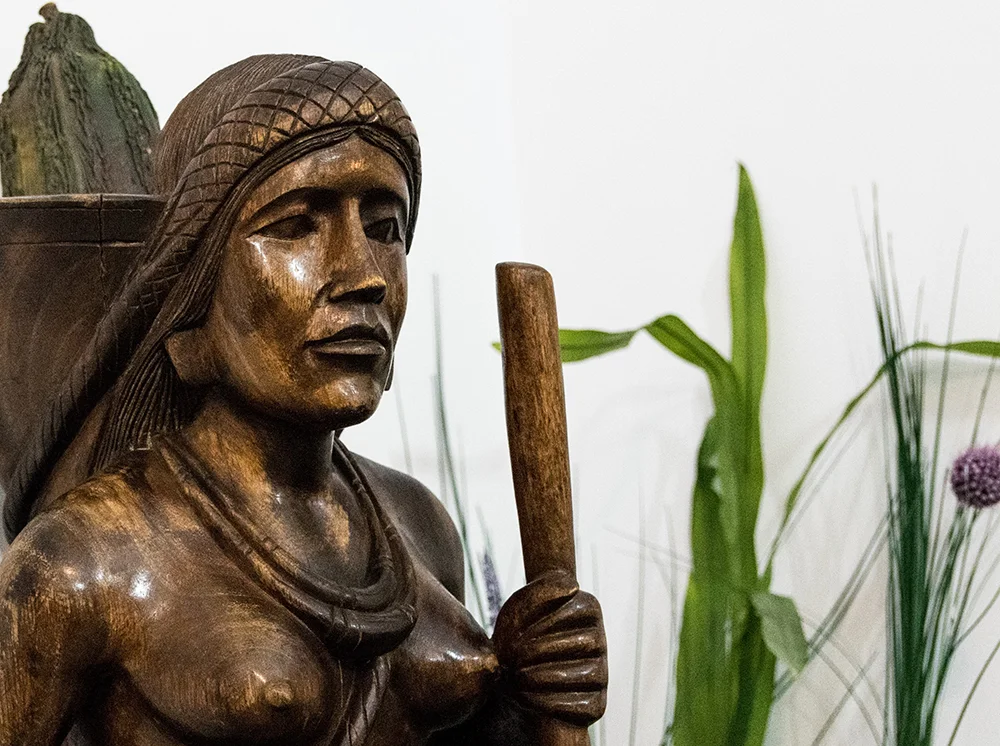 First of all, who says that a museum visit has to be formal?
This particular museum is all about something delicious and rather a surprising subject for a museum destination…chocolate!
So, whether alone or with the kinds, make sure to head towards this world of high-quality chocolate in the form of little statues, figurines, and delicious surprises to try out! It will be quite a tasty out-of-the-box museum experience!
The Perfume Museum
And if the world of beauty and cosmetics is something you are interested in, there is another very niche museum you should check.
The Beautik Haute Parfumerie is the very first museum in Romania that has perfume as a centerpiece and showcases a private collection of more than 10000 pieces and historical accessories. Quite a beauty trip down history!
Sports Museum
A visit to the Museum of Sports will reveal that Romania really had and has real assets and values as far as sports is concerned.
It might be a bit simplistic in looks but you will uncover an amazing world of records and sports high-performances as well as the names of the Romanian great personalities that achieved them.
Little City of Knowledge – Science museum in Bucharest
If you want to keep your kid's curiosity alive and active, there is a perfect place you can take them to. It's called the Little City of Knowledge and it is another special and different kind of museum. Interesting experiments and games will make the visit to this first interactive science museum something they will always remember fondly. And who knows, it might just be the inspiration they need for a great career in science!
Romanian Peasant Museum
If you do not have enough time to visit and learn as much as you would like about Romania, there is a little crash course! Go to the Romanian Peasant Museum which holds the record for the wealthiest collection of Romanian traditional objects. It includes everything from ceramics to national costumes as well as famous religious icons. One might even say that this particular museum is a Treasure of traditional Values.
I hope you enjoyed the Bucharest cultural experience and enjoyed the 20 Most Unique museums in Bucharest + 5 niche alternatives. I am also sure you will love discovering the surprising sides of Bucharest and peeling off its layers until you get to know the real city.
All you need to get started is to download the Framey App (available on Google Play and App Store), and discover a whole world of inspiring experiences and cool collections!