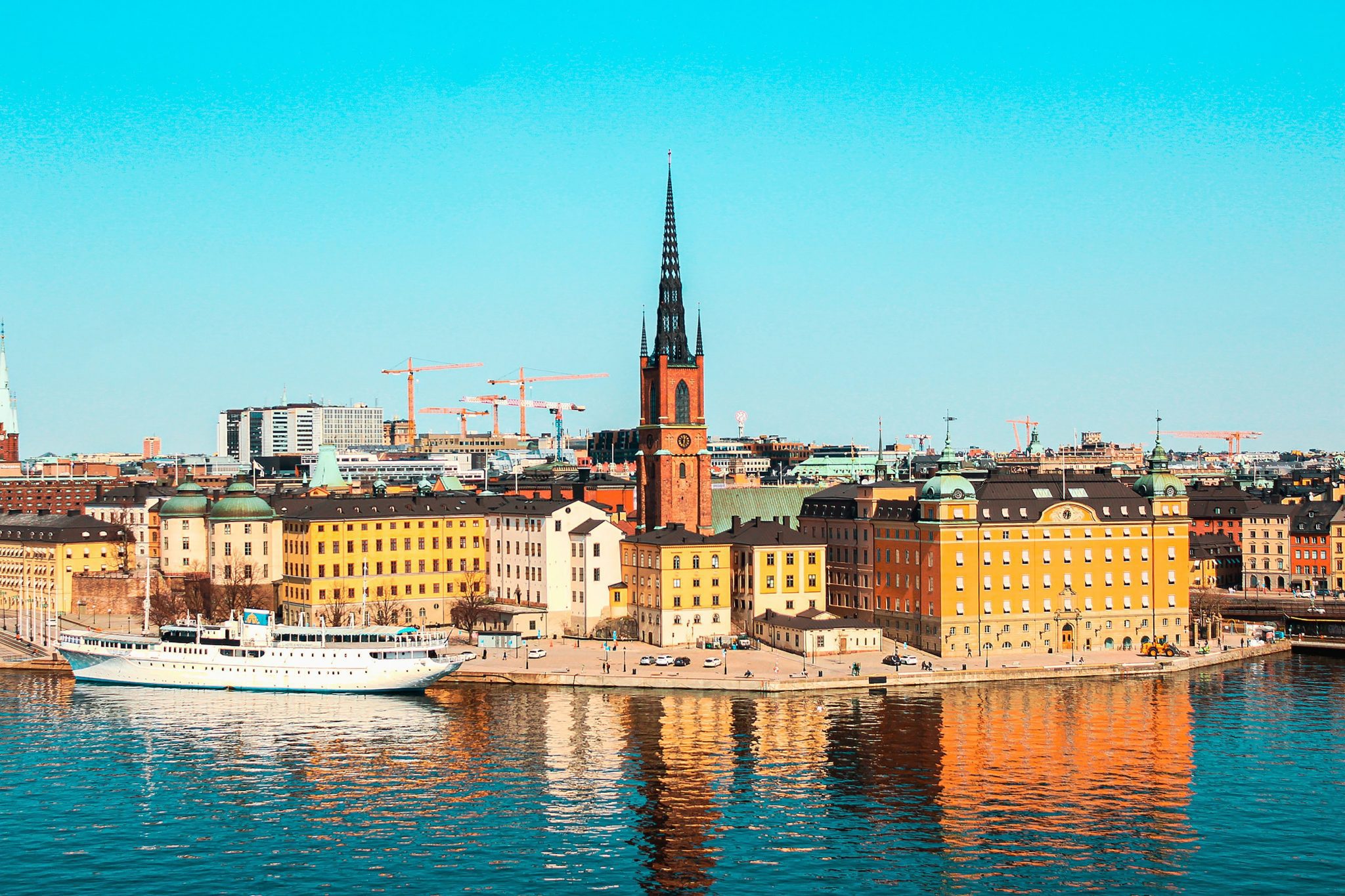 "Fear less, hope more;
eat less, chew more;
whine less, breathe more;
talk less, say more;
hate less, love more;
and all good things are yours."
– Swedish proverb
That saying of Swedish people is a true implementation of wisdom for us. Stockholm, the capital of Sweden, is an example of lagom – the Swedish philosophy of having enough. The city has enough for you to have a good dinner, entertain and educate yourself, yet, you won't get sick of it.
If you want to see even more attractions, go ahead and download Framey. That app is collecting tourist destinations and other people's impressions. If you know other places worth mentioning, tell the community about them in Framey!
1. Strandvägen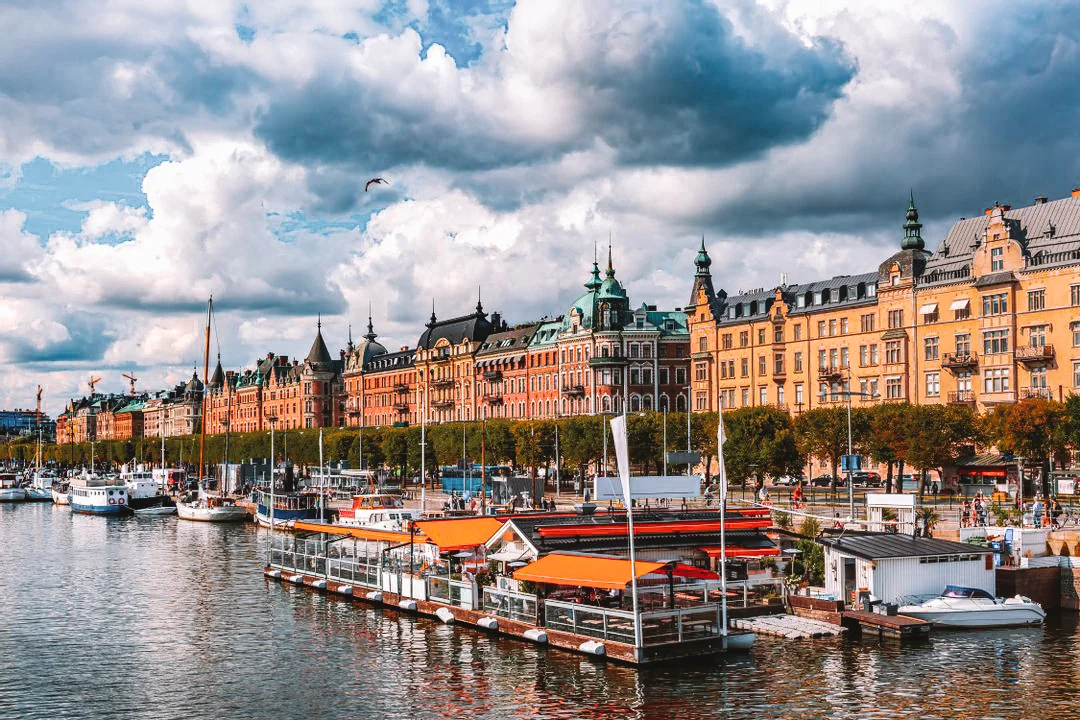 This boulevard in Stockholm's Östermalm district is perfect for an evening walk near the quay. In the 19th century, the road was hardly passable and there were only ramshackle houses and temporary accommodations there. The road is especially magical during December when it is foggy and snowy. Take a pause for a bike ride there or sit in a café and enjoy boats floating nearby. There are also ships to other islands there.
2. Nationalmuseum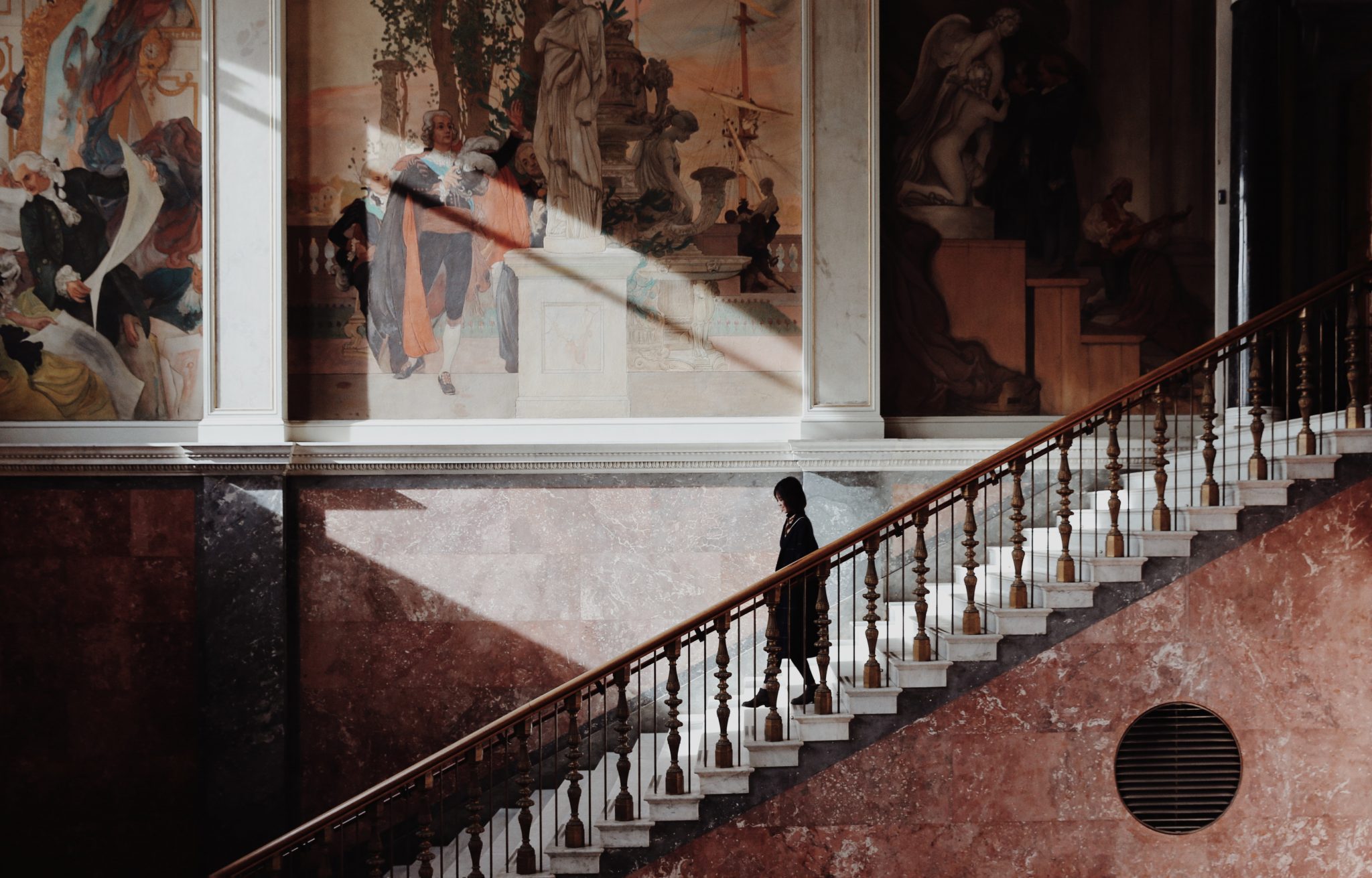 This museum is the second biggest art museum in Sweden. It has 16 000 paintings and sculptures as well as art objects from castles like Gripsholm, Drottningholm, Strömsholm, Rosersberg und Ulriksdal. The history of the collection dates back to the 16th century and has a lot of samples from Rome, although some were destroyed by a fire. Here, the entrance is free, and the presentation of historical artifacts will make you stunned. And don't forget to find here the gold of Vikings!
3. Royal Swedish Opera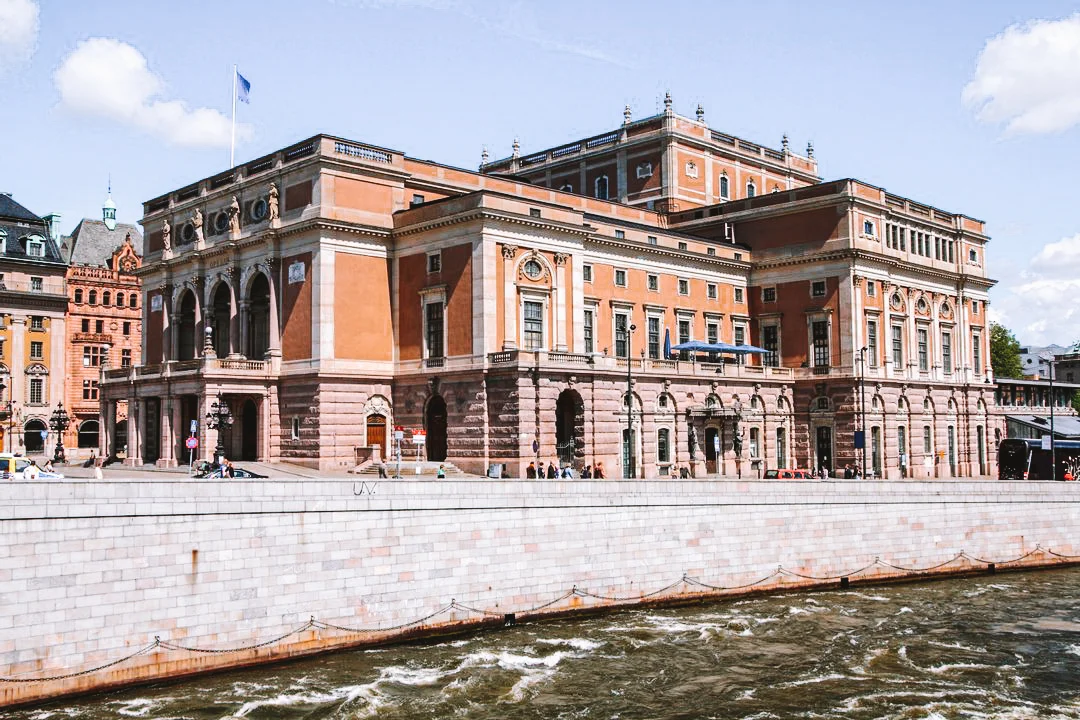 An option for cultural evenings and amusing yourself with the highest works of art. The opera company was founded by King Gustav III. Its first performance Thetis and Phelée was the first performance in Swedish ever. The building is magnificent both inside and outside, and the voices will not get from your head for a week, we promise! There is a gold hall with marble décor will make you dive into the old theater atmosphere. More than that, the opera is near the water and the café serves delicious sweets you should definitely try!
4. Bergius Botanic Garden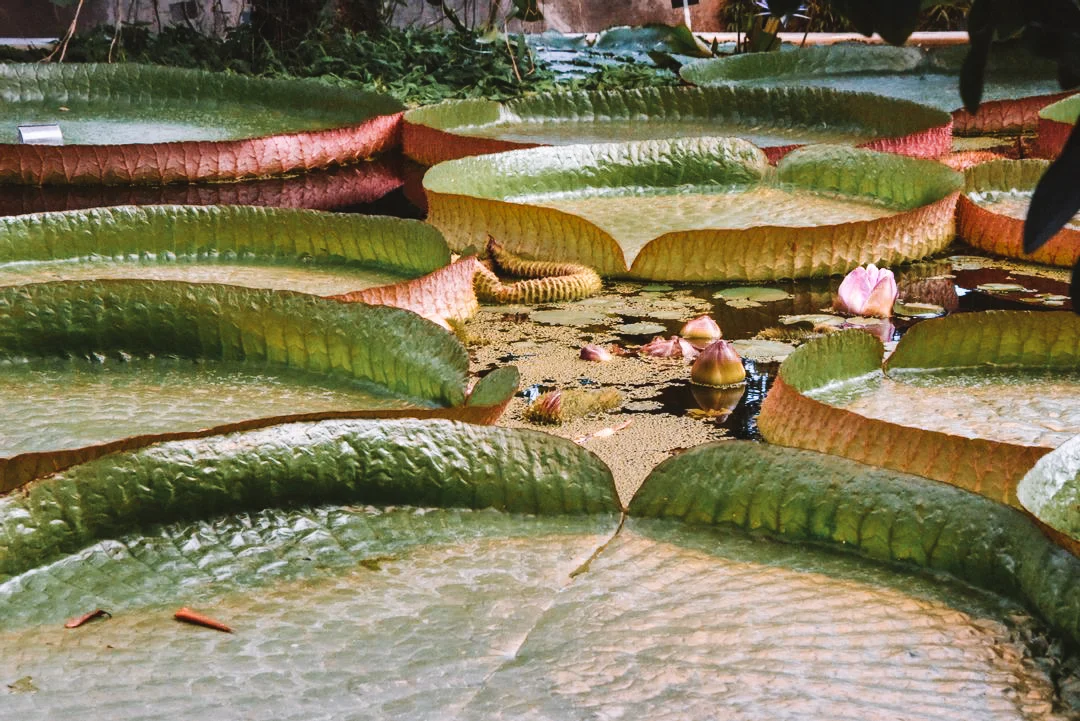 The main aim of the garden by the Balkan sea is to preserve and teach plant diversity. Its history dates back to the 18th century and contains plants from all over the world. Those plants blush at different times of the season – and it means you can go there two times and see something different. If you are a true nature enjoyer, there is information for you explaining the art of the plant. You can also grab a coffee there with delicious pastries.
5. Stockholm Old Town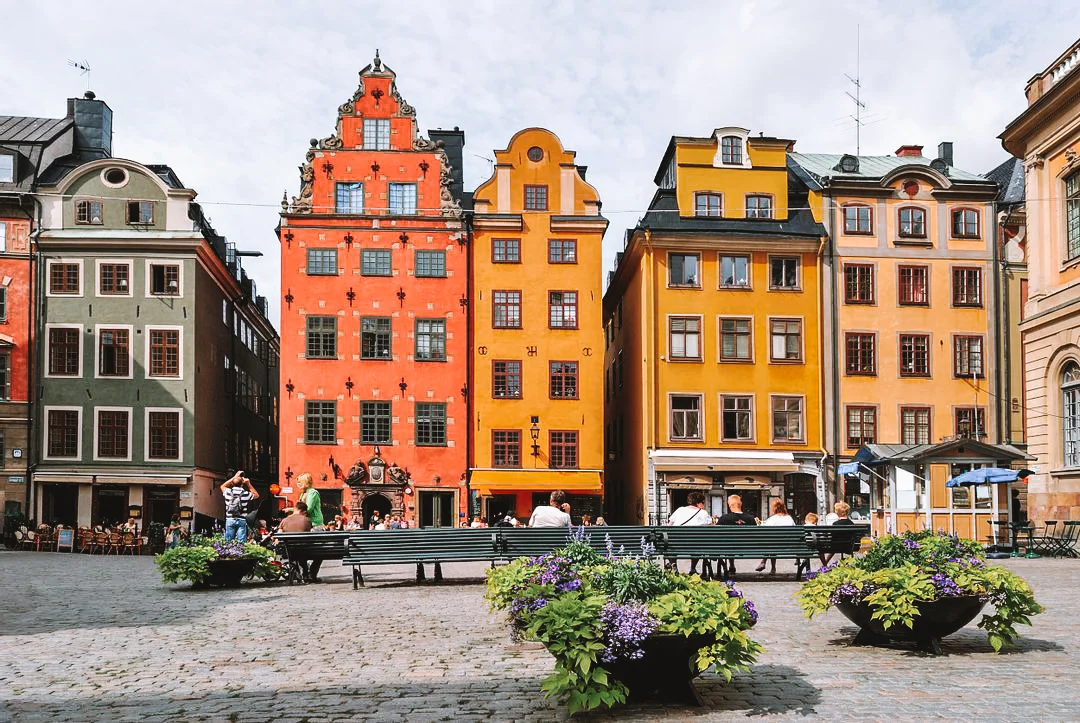 This is the obvious point, and that's why we didn't include it in the first positions. The name of the old district is Gamla and it was earlier in the whole of Stockholm. Here, the first houses were built in the 13th century under the protection of the castle that Birger Jarl had built to guard the entrance to Lake Mälaren. These streets of the old district are touristy and crowded, but it is nevertheless definitely a must. Take a seat in a café, grab a cold beer and see why Stockholm is called Venice of the North.
6. Nordiska Museum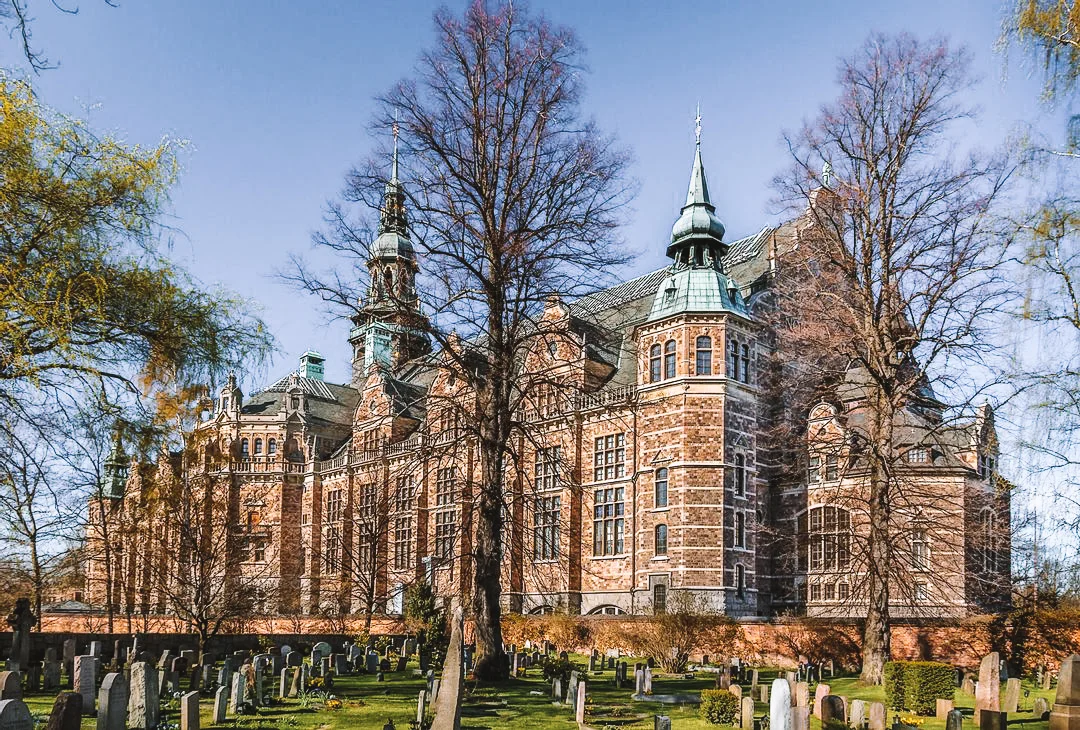 Here in Framey we already collected a board with cultural destinations in Stockholm. Another suggestion there is the Nordiska Museum, a collection of things that show cultural and people's history in Sweden. Besides it, you will also find a restaurant, a museum shop, places for kids, 1940 flat in full size, a library, and an archive. Take an audio guide in more than 10 languages and dive into Scandinavian traditions! In our opinion, the most interesting collection is of Sami, the first people in Northern Scandinavia.
7. Tegnerlunden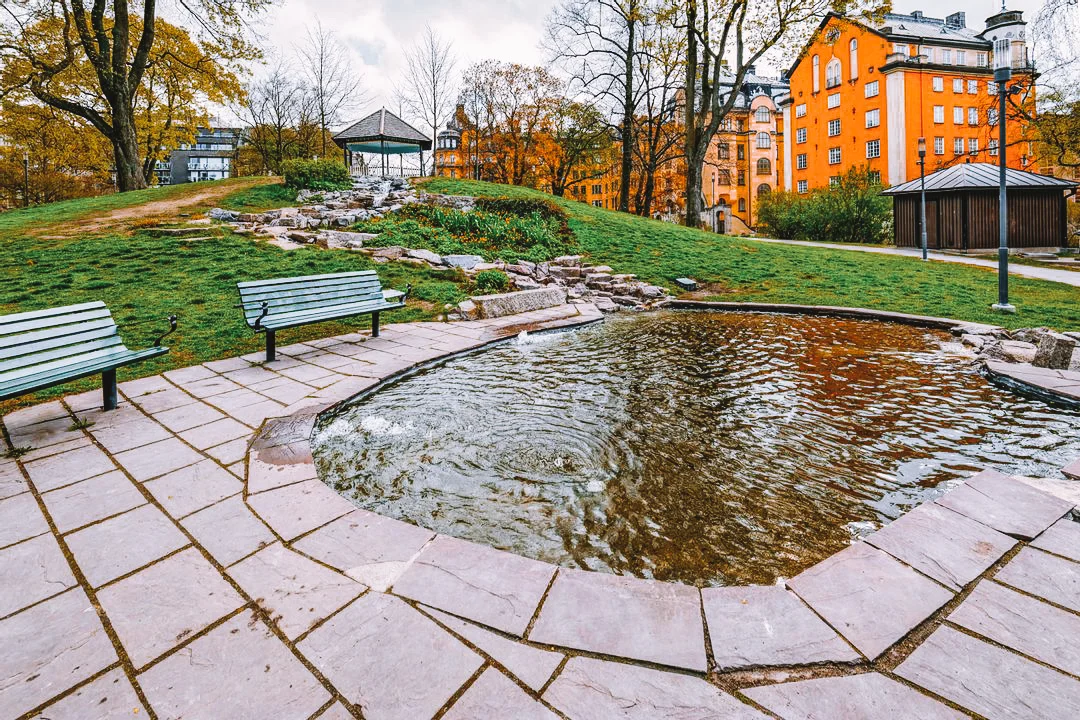 This park is a popular lunch spot during spring and summer when it is full of students. If you want to get to know other younger people, this is your place. Here is a large statue of playwright August Strindberg, a cynical writer with quirky unusual metaphors. But even if you don't know him yet, you will find this park a lovely place to chill on green grass not far from the city center.
8. Sofia Kyrka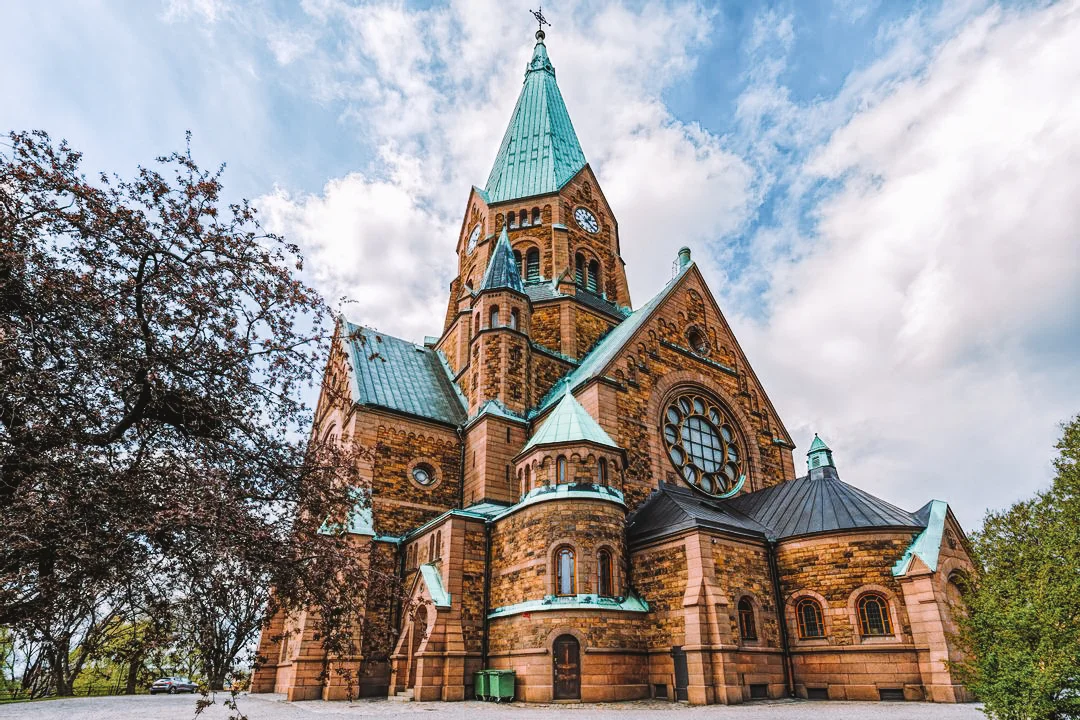 One of the major churches in Stockholm is named so after the Swedish queen Sophia of Nassau, one of the longest-serving queens of Sweden. It is located in Vita Bergen Park and a view of the whole city is there. The church is magnificent inside, with a lot of light, voices, a colorful altar, golden lamps, expensive stones, and a marble ceiling. Yet, stained glass and golden organs are what we remembered most!
9. Kungliga Biblioteket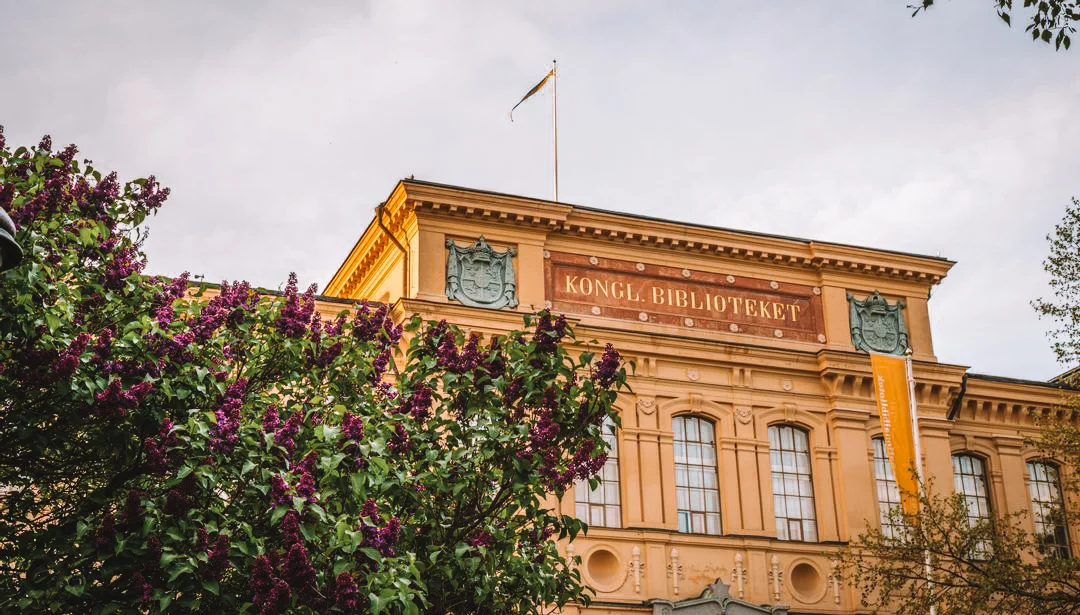 The Royal Library in English is a national Swedish library that collects all the sound and documents, printed publications, and images published in Sweden. It is one of the largest libraries in the world and can be used by anyone. Yet, the library is meant to be for students and researchers, and even they are not allowed to take the books home. Nevertheless, it's an absolute must for a bookworm!
10. Drottningholm Palace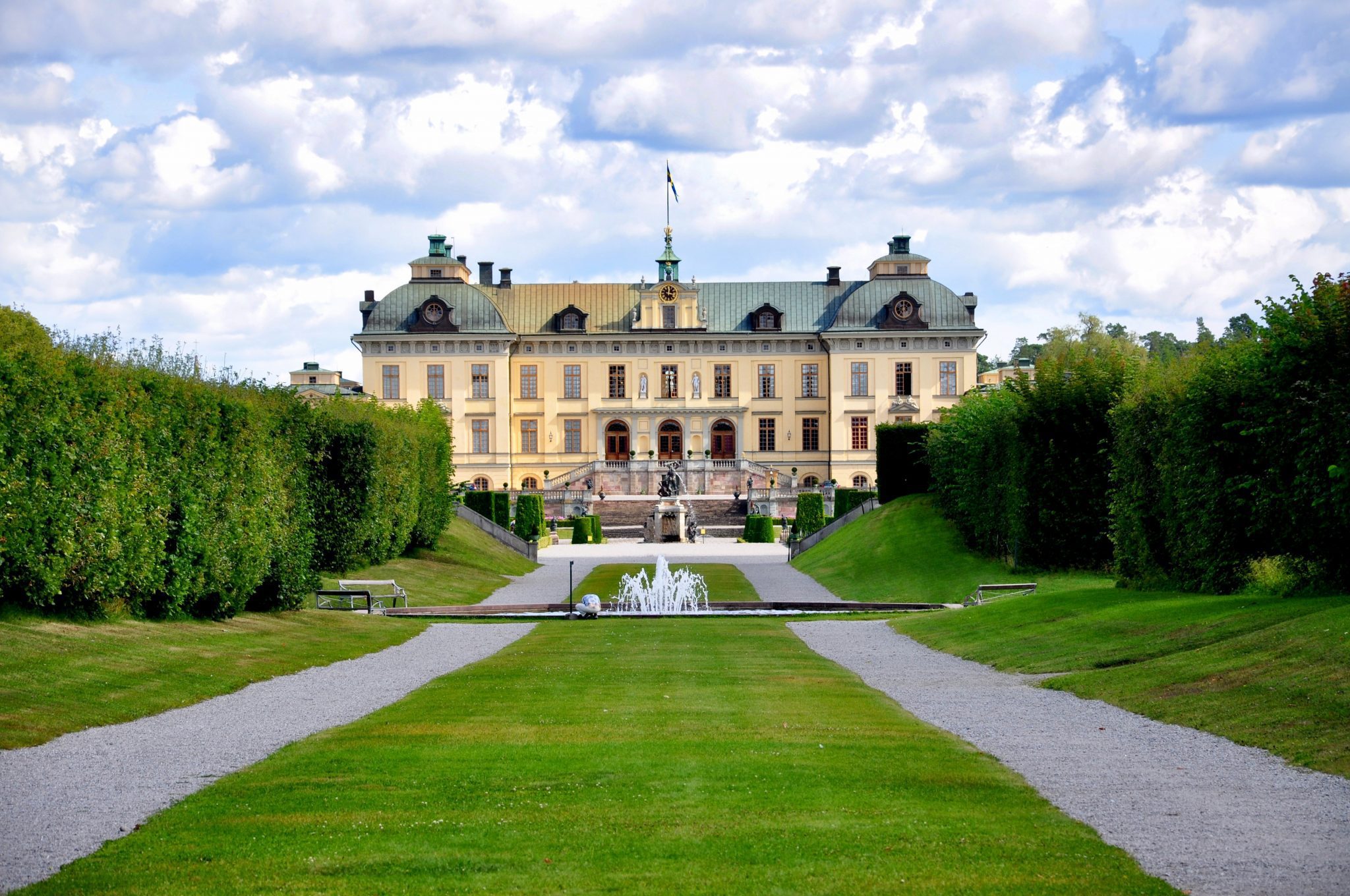 Drottningholm Palace (in English: "Queen's Island") is a museum and the private residence of the Swedish royal family Bernadotte, currently King Carl XVI. It is the first Swedish cultural monument to be inscribed on the UNESCO World Heritage List because of two special buildings, the Chinese Castle (Kina slott) and the Drottningholm Theater (Drottningholms slottsteater). It is also known as "Swedish Versailles". There is also a park and a garden, and the building is near the water.
11. Skansen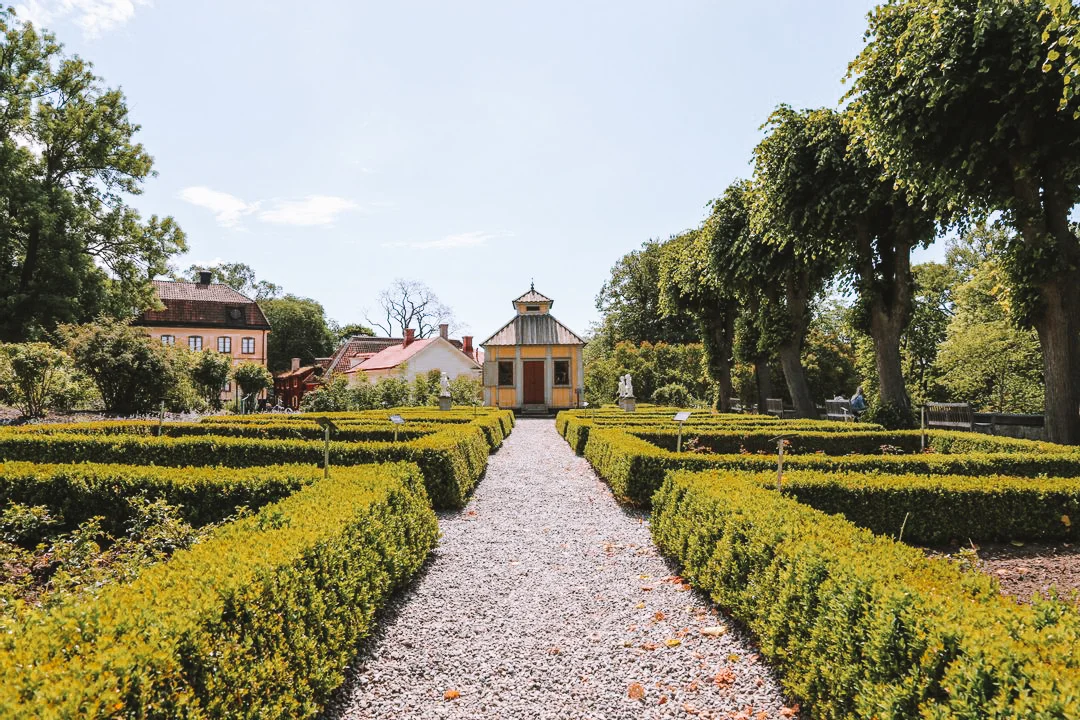 Skansen" is an expression of the national-romantic currents of this time. It was created to bring the Swedes closer to their own folk culture, which was threatened by the onset of industrialization, in the form of a living museum. The idea or task was to secure, preserve or reconstruct typical buildings and authentic objects, their equipment, facilities, furniture, devices, and tools. It was definitely easier to move here to Scandinavian wooden buildings, but stone and brick houses have also been successfully relocated to Skansen. It reminded us of the people's museum in Amsterdam we talked about here.
12. Lake Malaren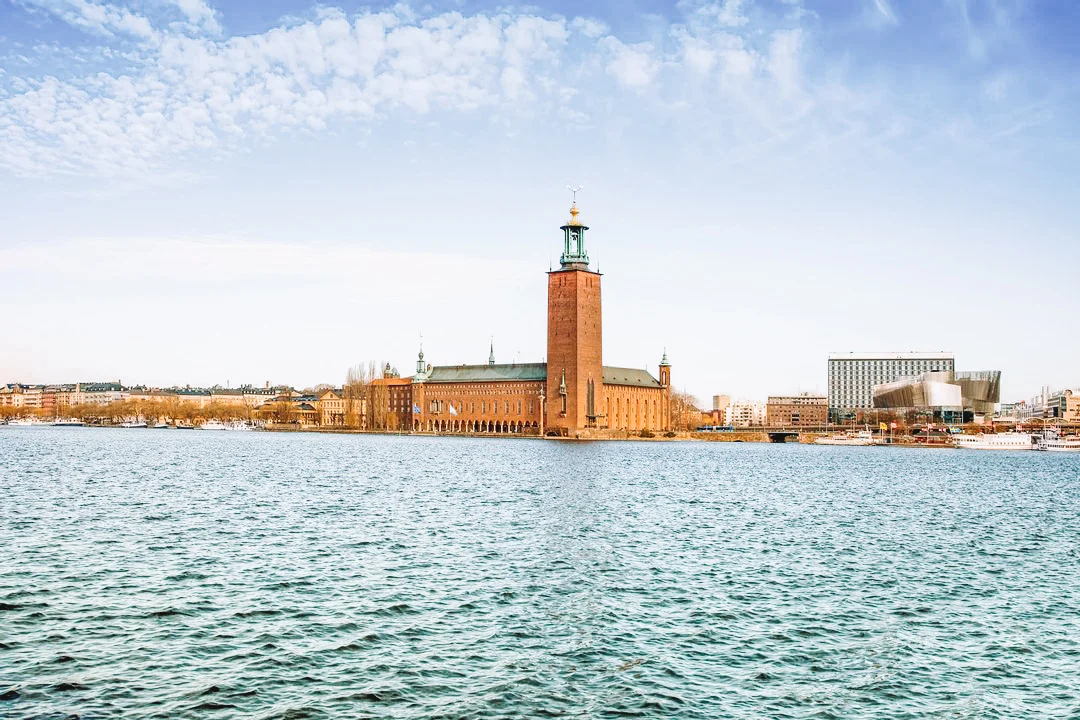 It is the third largest lake in Sweden located west of Stockholm. It is up to 66 m deep and connected to the Baltic Sea with the Södertälje Canal. You can take a walk along one of the lake's banks and have fine dining in a luxurious restaurant all surrounded by plants. Like all the walks near the water, it is especially lovely in the evening.
13. Rosendals Garden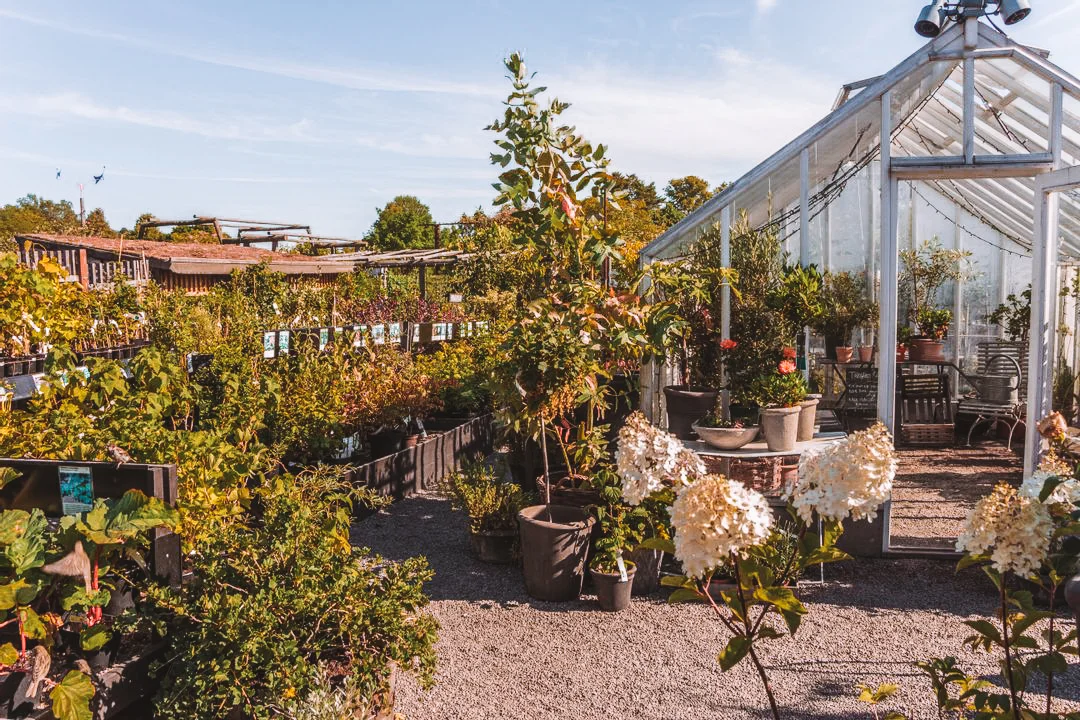 Rosendal's garden is located just west of Rosendal's castle on Djurgården in Stockholm and is part of the Royal National City Par. The Orangery's building is blue-labeled by the City Museum in Stockholm which says a lot about its historical and cultural values. We advise you to take a bike ride here, then sit in a garden café and buy a couple of souvenirs in the local shop.
14. Odenplan Station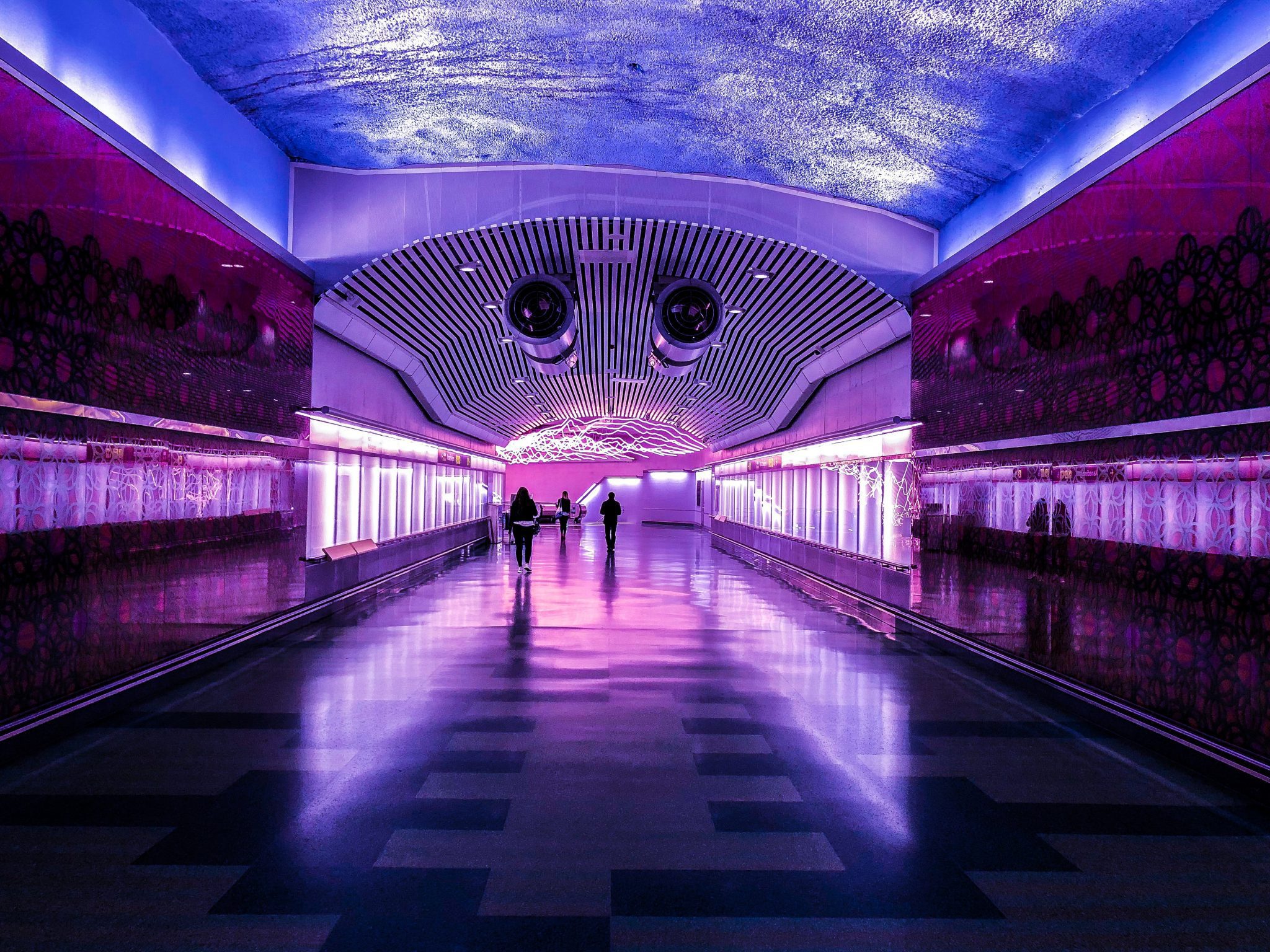 Odenplan is an underground station on the Stockholm subway in the Vasastaden district. The central location in the city center makes the station one of the most frequented stations in the subway network. Its platform is about nine meters underground and is about two kilometers from Stockholm Central Station. Plus, the interesting thing is a piano that can be played with the feet. It emerged here in 2009.
15. Mariatorget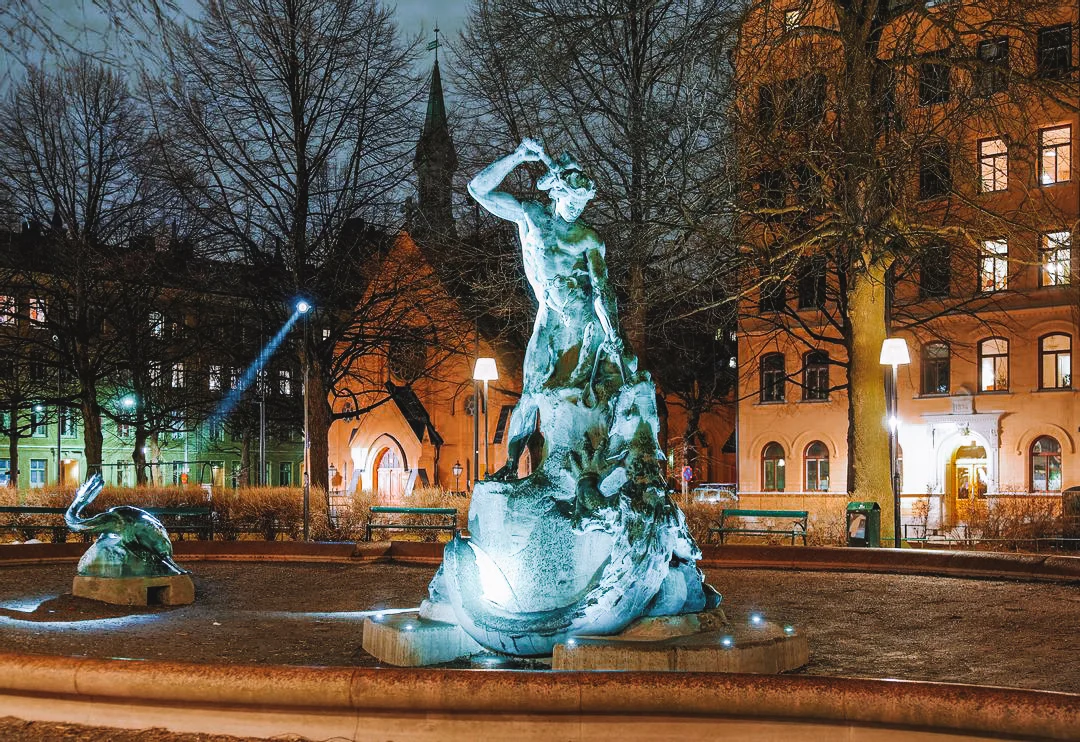 Mariatorget is a small city park in Södermalm, Stockholm. It was created in the late 1760s and was originally named after King Adolf Frederick. It was renamed Mariatorget in 1959 to avoid confusion with the Adolf Fredrikskyrkan in Norrmalm. This is a charming cultural gem where you can rest – but it's crowded here so be prepared to sit on the grass. The banks are rarely empty.
16. Globen Skyview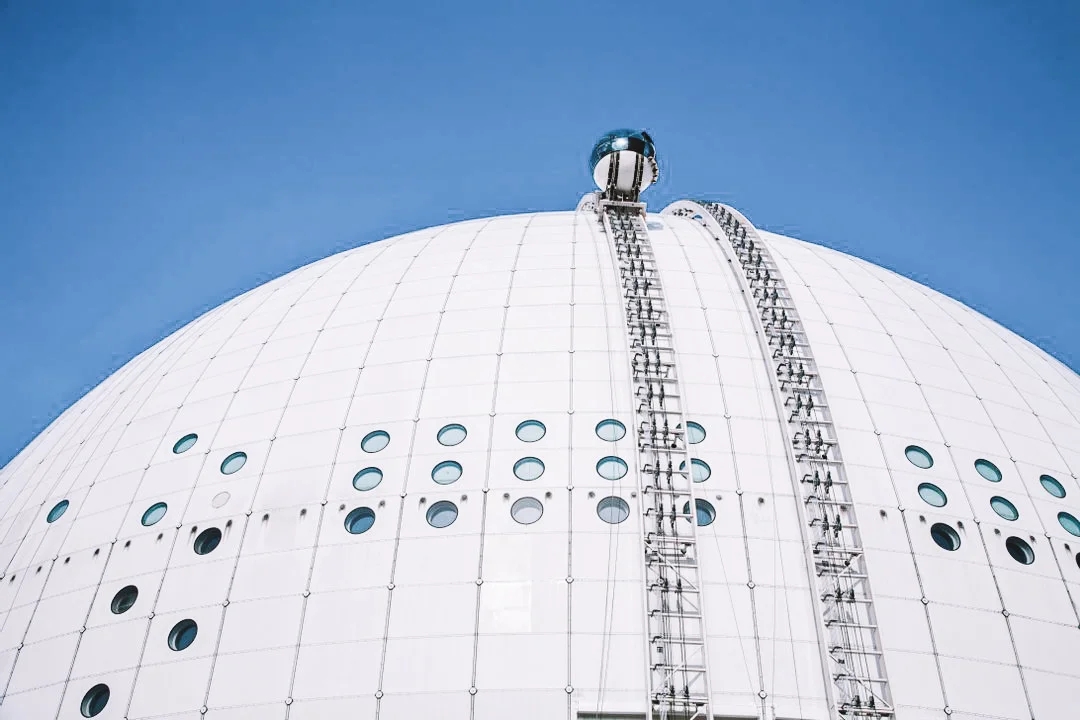 We believe you are a true seeker of unusual spots to take a picture! That's why we didn't suggest you take photos in the old town, although we think these photos are just as nice. Here, in Framey, we collected spots in Stockholm where you can take a picture. Yet, this place is worth mentioning here again, just because it's the highest point in the whole of Stockholm.
17. The Great Synagogue of Stockholm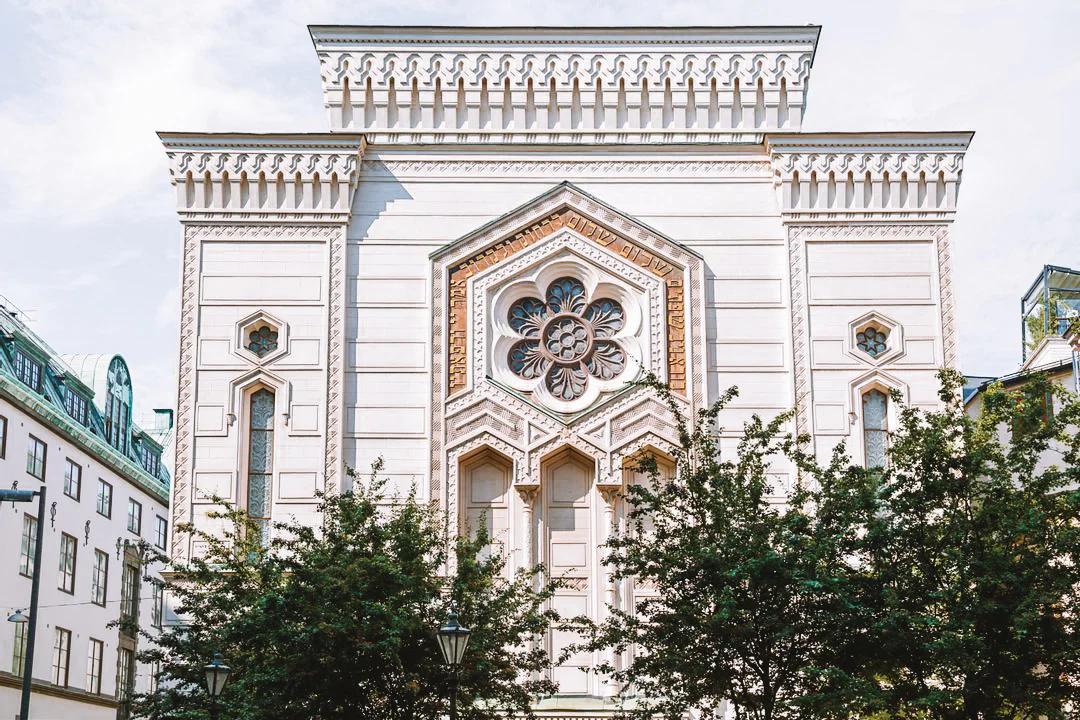 Do you remember when we told you about Istanbul and how it manages to combine different religions? We were as stunned as we saw a synagogue in a Christian Stockholm. It is located on a peaceful street and is the best example of spiritual tolerance. Go here for a concert and look at the interior! The building was created in 1870 and is an example of neo-Moorish and neo-Assyrian architecture.
18. Parliament Building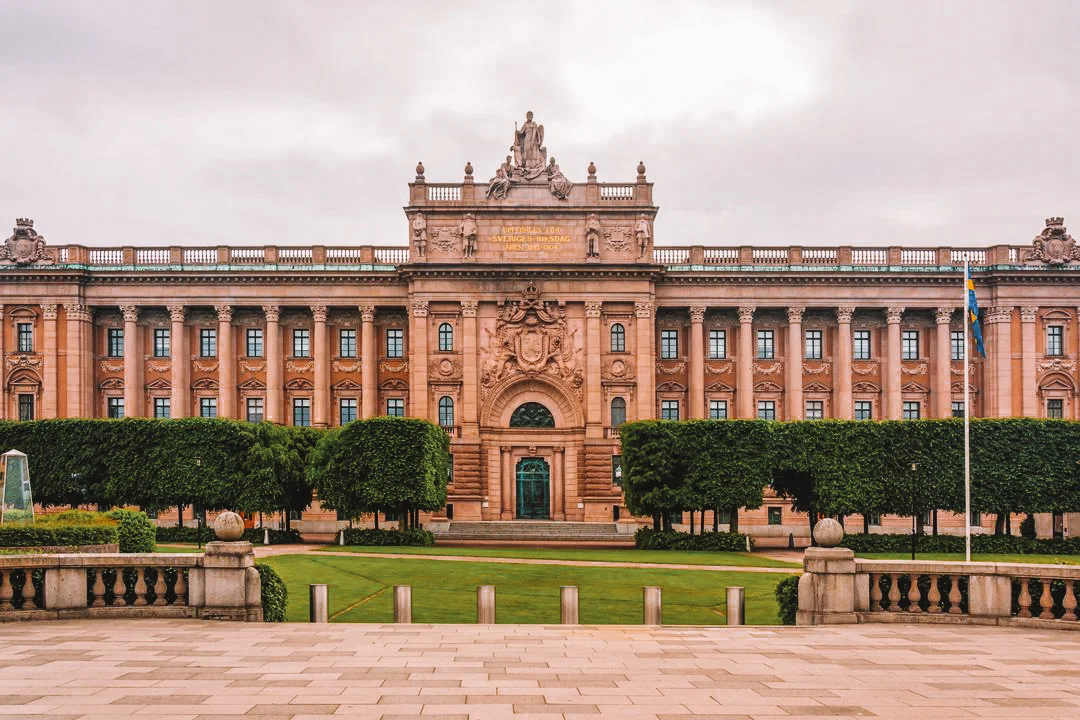 Europe always had nice parliament buildings. If you want to know how Swedish politics works, there are free tours every Saturday at 1:30 pm. Be there as early as possible as only 28 people are allowed. It was built due to the aim to create something pompous and monumental. It wasn't easy to do it on a narrow land surrounded by water. Despite not having won the previous architectural competition, architect Aron Johansson was commissioned to design the new building.
19. Stockholm Canals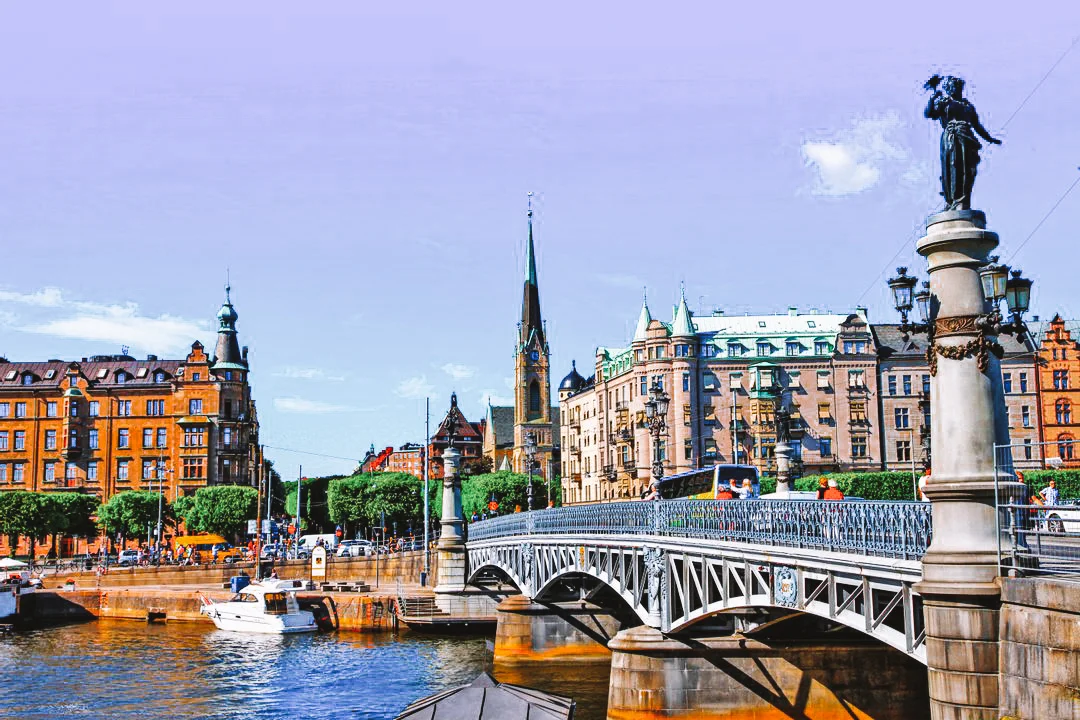 We've already taken you on a tour of Venice by water. Stockholm has channels, too! This place is a great background for your new Instagram picture (yet, we would prefer it if you published it on Framey). There is also a boat tour from one island to another. It is where you can hear about all the landmarks in 10 languages. The channels add the vibe to Stockholm being the cherry on top. 
20. Old Haymarket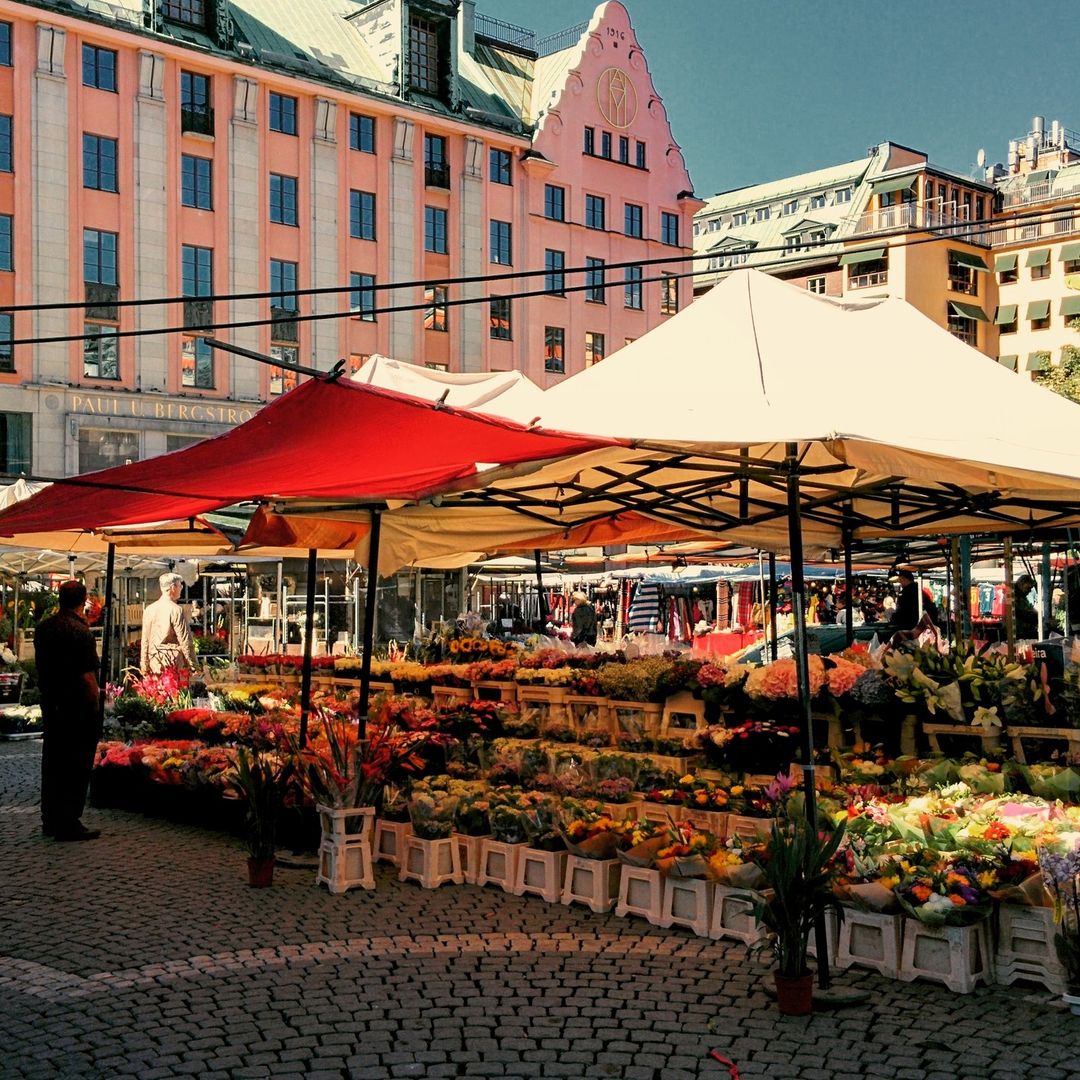 This market is highly recommended by us if you want to have a cheap lunch. Here you can find fresh fish, meat, cheese, fruit, and vegetables. The sellers are friendly and add to the whole atmosphere with different smells: coffee, spices, freshly fried meat, exotic sausages, chocolate, and tea. Oh, and there is the best kebab in the whole of Stockholm with free Ayran and places to sit!
21. Hedvig Eleonora Kyrka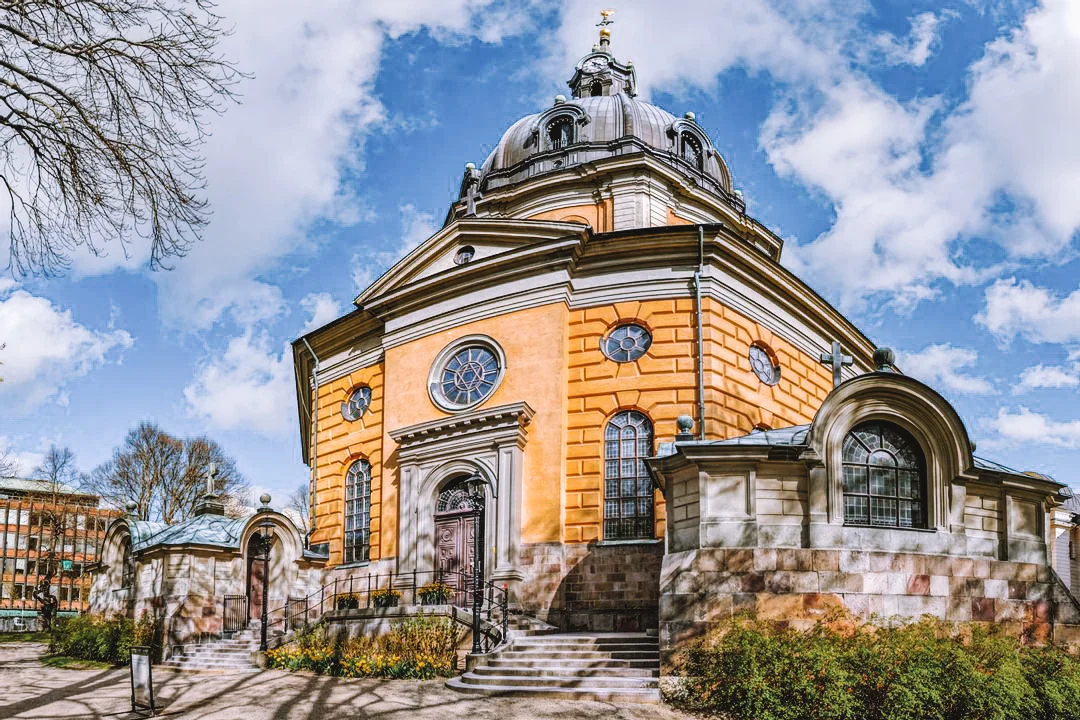 This place has an exciting story. Since 1615 the local parish had had a church on the Blasieholmen peninsula, where the National Museum now stands. In 1664 it was decided to build a new church. The foundation was laid in 1669, but the financial resources ran out. They decided to build a temporary wooden church nearby as a replacement. The church is plain outside but has interesting soft colors inside, and the atmosphere is even better when the piano man plays there.
22. Hagaparken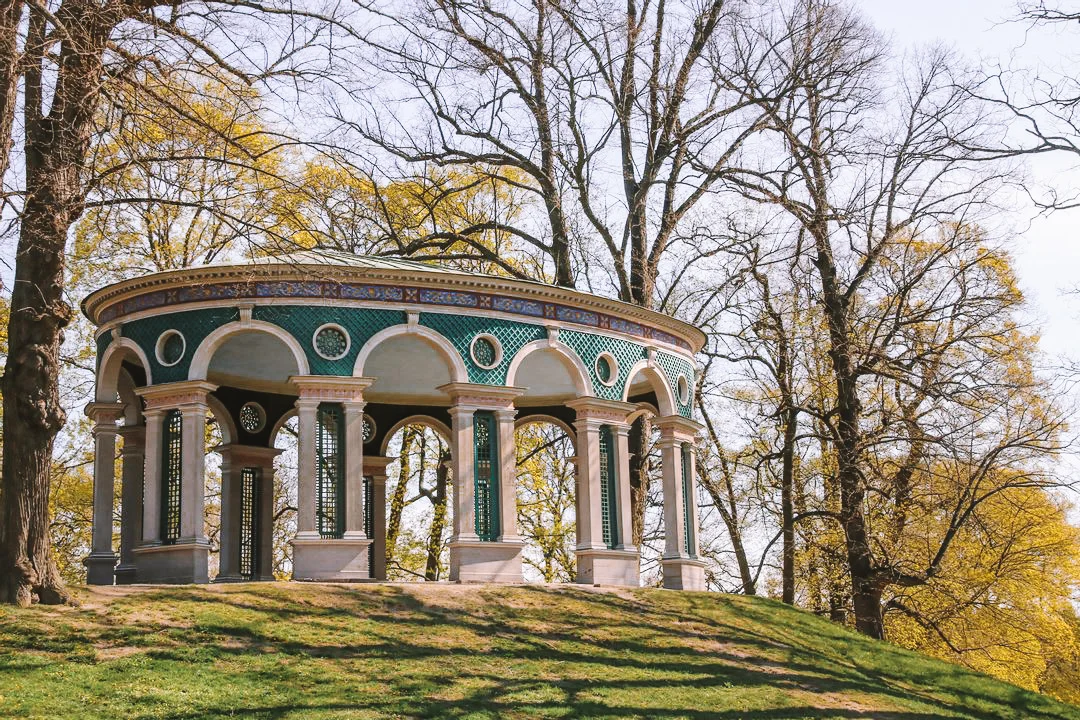 Hagapark is an English-style park created on the initiative of King Gustav III. Here you can find several small castle buildings, a castle ruin, several temples, museums, pavilions, and Stockholm's oldest country inn! Hagapark also houses the Haga Royal Cemetery with the graves of the Swedish royal family.
23. Stockholm Stadion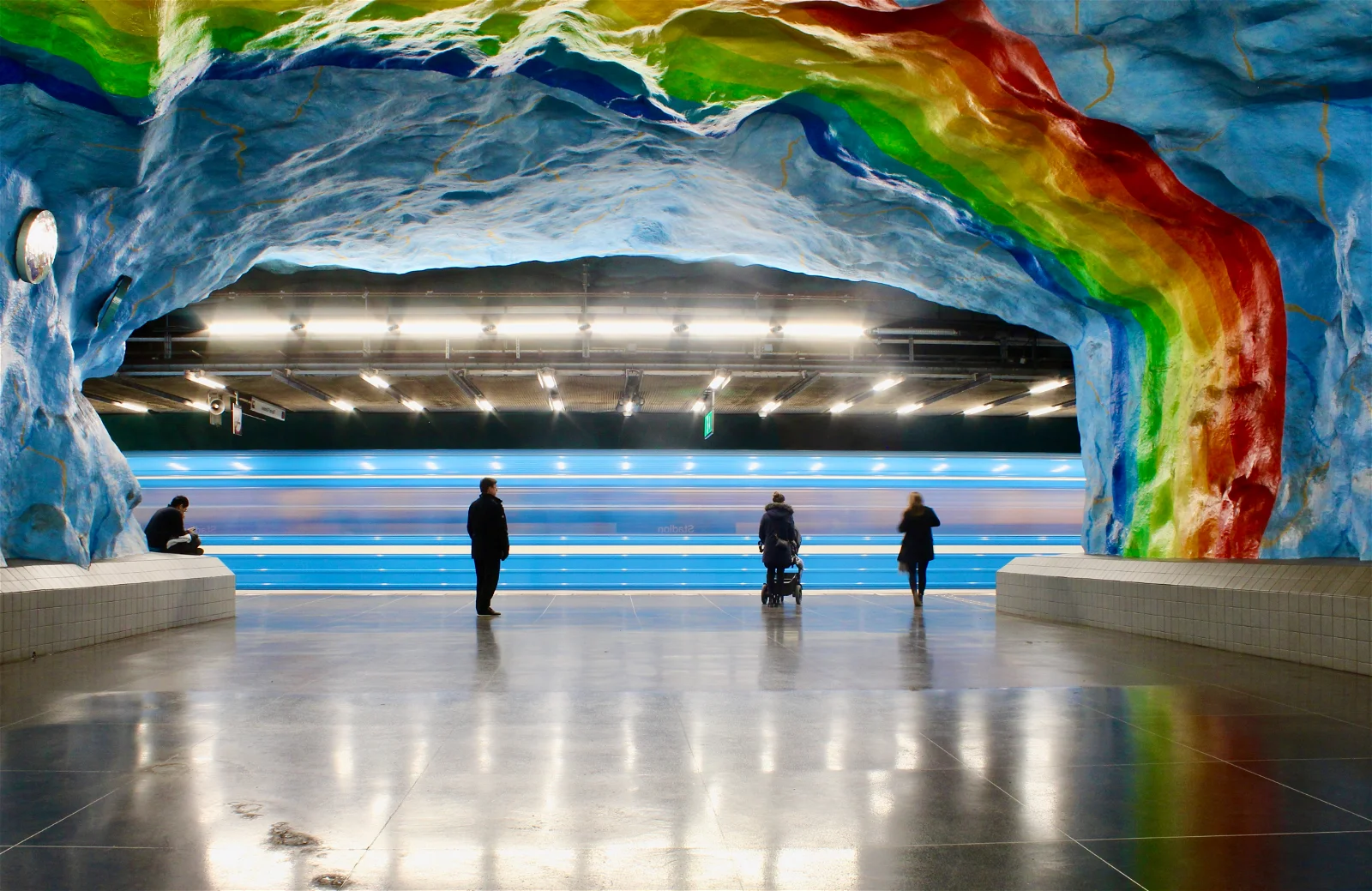 This stadion was built for the Solskensol Olympiad in 1912. When it was decided that the construction would be permanent, a dark brick was chosen to create a distinctly national romantic style inspired by Ragnar Östberg. The arena is small compared to other stadiums, but it is authentic, and you will see it as you look through the details.
24. Engelbrektskyrkan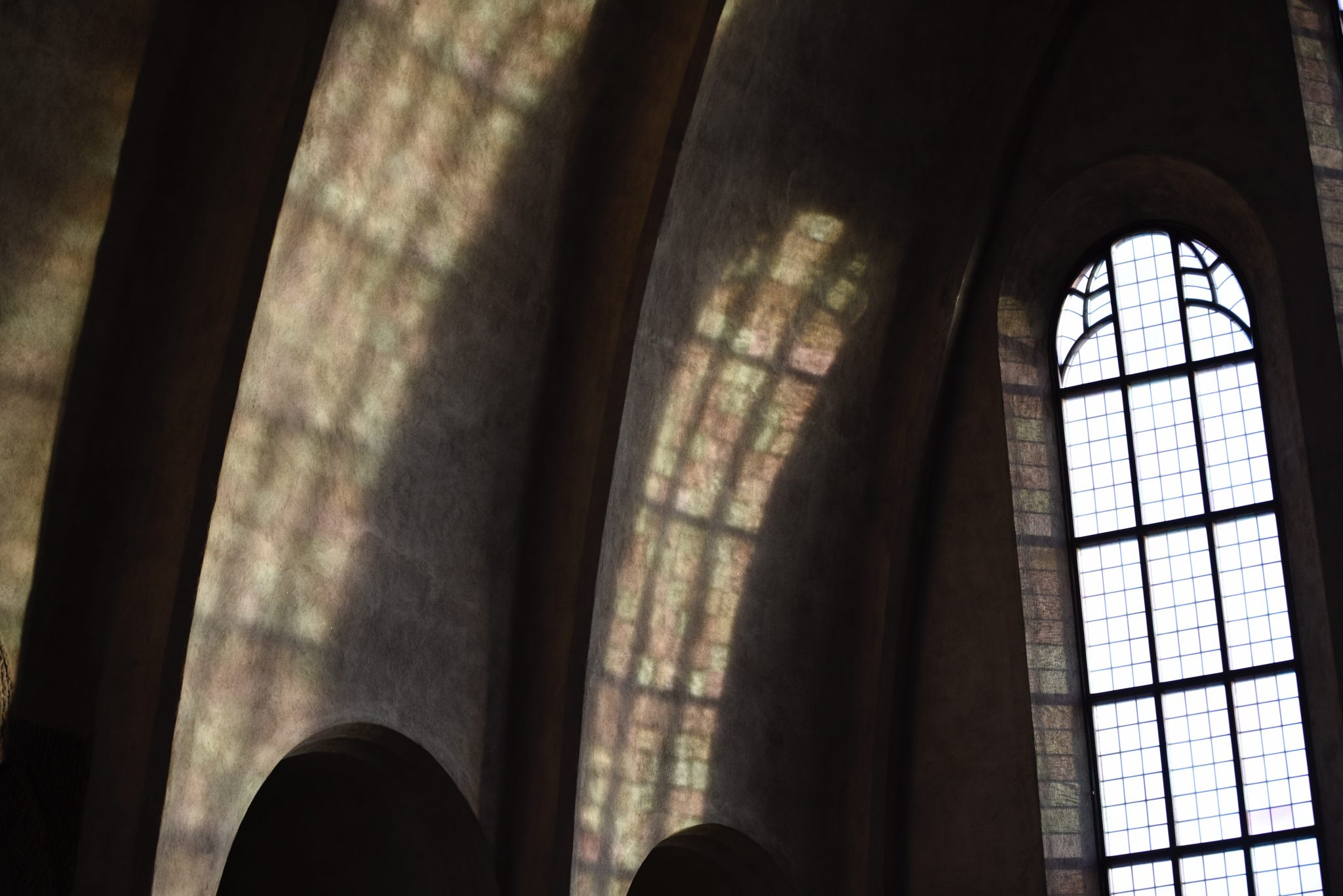 The Evangelical Lutheran Church is considered the most important work of architect Lars Israel Wahlman and an important example of Swedish Art Nouveau and National Romanticism. This church is the highest in Scandinavia and the largest in Sweden with 1400 seats, so it is definitely worth visiting.
25. Kungstradgarden Park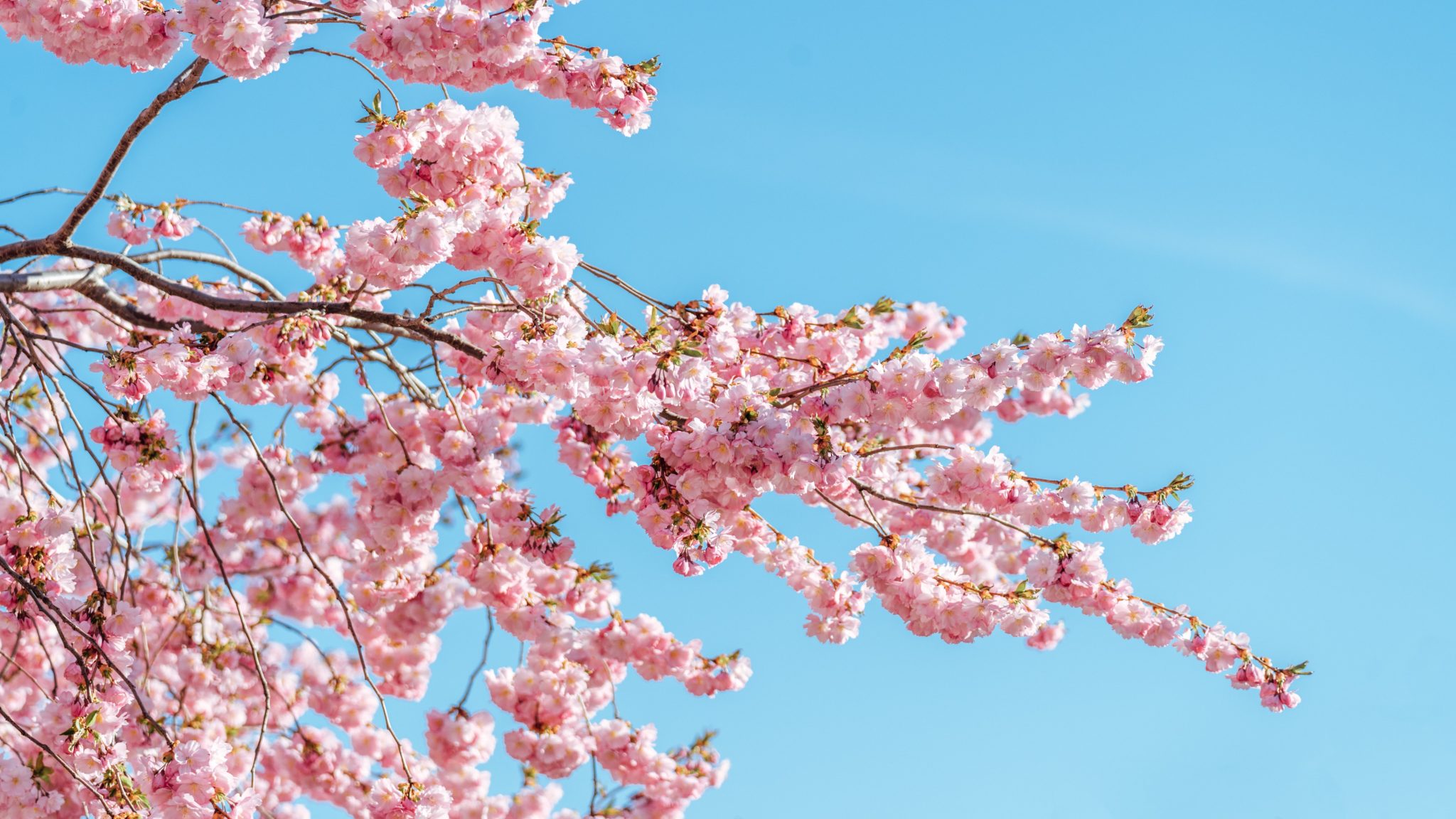 This park is especially beautiful with the cherry blossom! A perfect place to relax near fountains, statues, and flowers. Buy ice cream there, listen to the street bands, and remember you are in the right place to be!
In conclusion, another Swedish proverb says: "Those who wish to sing always find a song". In Stockholm, there is a song for everyone. If you liked our article 25 Incredible things to do in Stockholm, then let yourself sing and show us in Framey what you got. We are very interested to see what experience Stockholm has brought to you.