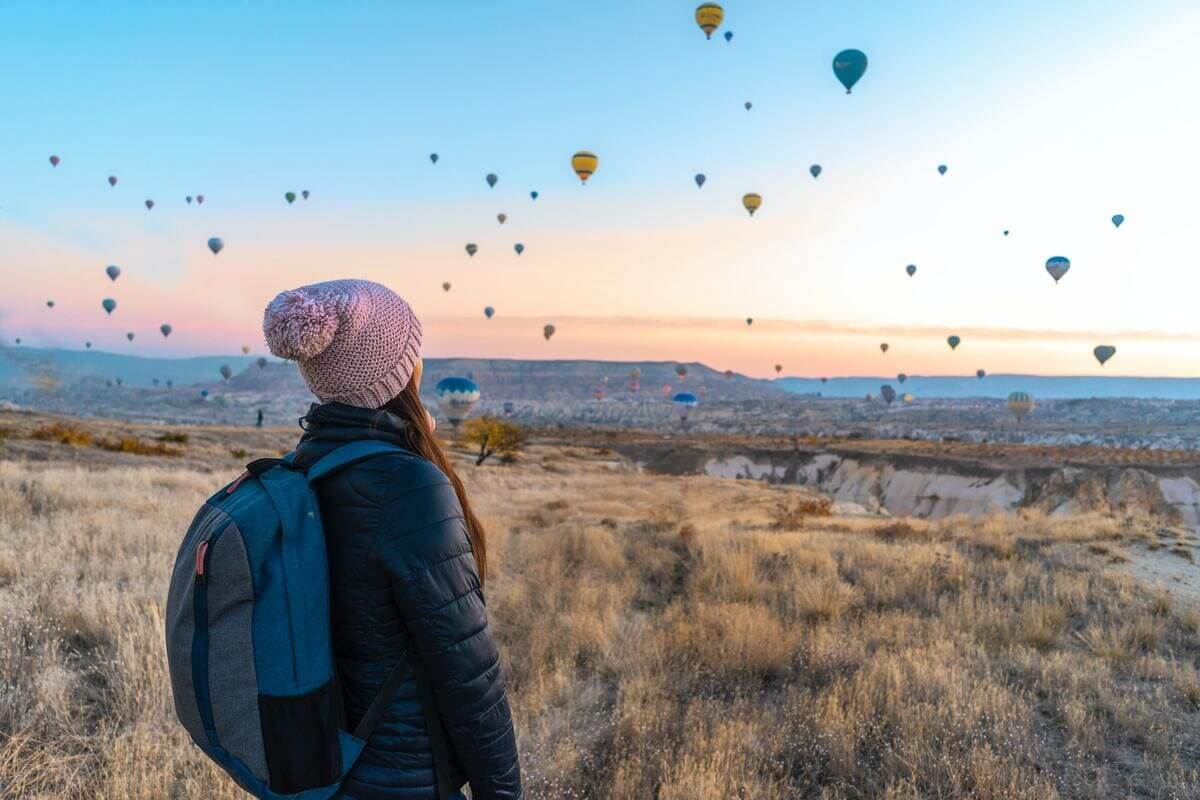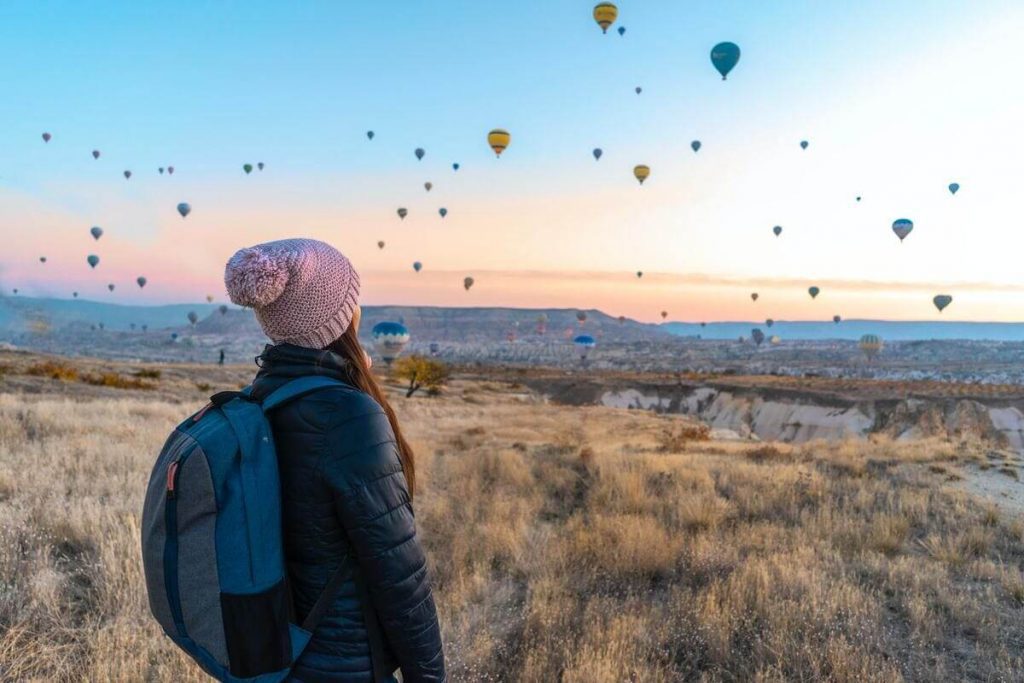 European cities are not on your list when you think of warm winter vacations. You think exotic beaches and sunny islands, right? But you must know that Europe has decently warm towns in winter, way more than you might think. Just because it's winter doesn't mean you have to cross Europe off your vacation list.
There are a few good reasons to enjoy a warm winter in Europe. We got you covered with a lot of information about where you can go for some spectacular memories. We looked for the best cities to go to in winter, to find the sun, and where it is warmest in Europe. Here are our cities where to go in winter to see the sun from December to March. Head south and enjoy the sun! Explore our recommendation and check others on Framey App (available on Google Play and Apple Store).
1. Warm winter in Europe: what you need to know before planning your next trip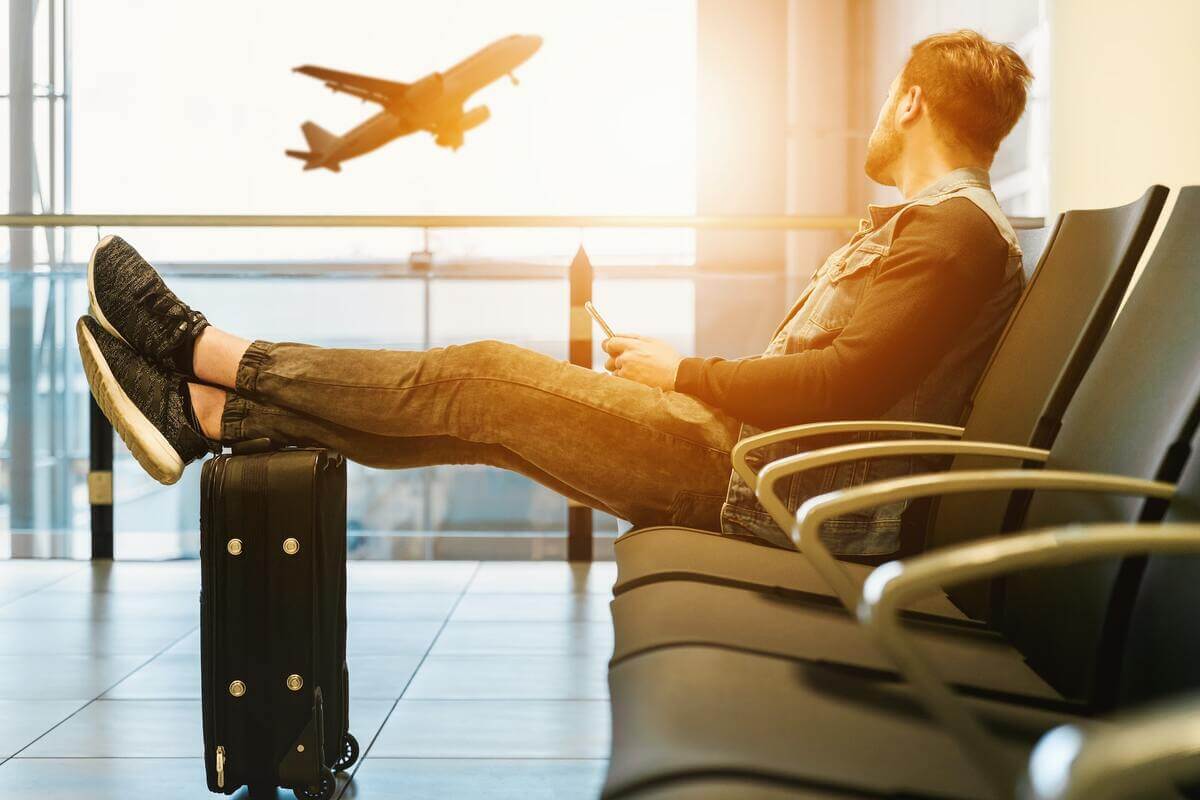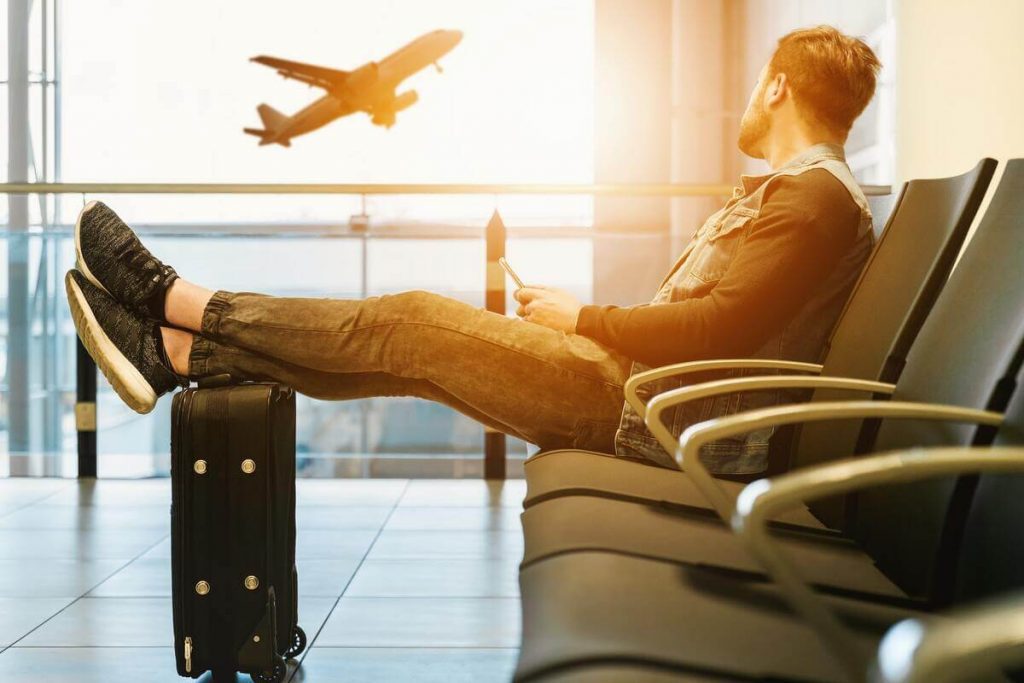 Europe in winter can be an excellent idea. During the winter months, in these European cities where the temperatures are higher than in the others, you can enjoy better plane tickets and accommodation prices and visit tourist attractions without the crowds in the other seasons. The destinations with the warmest winter in Europe are Portugal, Malta, Crete, the Balearic Islands, the Canary Islands, Andalusia, Sicily, and southern Turkey.
However, you must consider a few aspects before you get excited and start planning your next trip out of the desire to escape the cold weather. The Canary Islands have an average temperature in January of around 12-18 C (55-65 F). February temperatures are similar. However, the temperatures in continental Europe during winter will not be tropical.
Even though you might want to get rid of thick clothes as soon as possible, be careful when packing. Especially if the temperature differences are considerable between the city you are leaving from and the vacation destination. Constantly check the temperatures and dress in layers so that you are warm enough if the temperatures drop suddenly, but you can give up a layer of clothes if the sun is friendly.
2. Best warm winter destinations in Europe: 10 awesome recommendations for your bucket list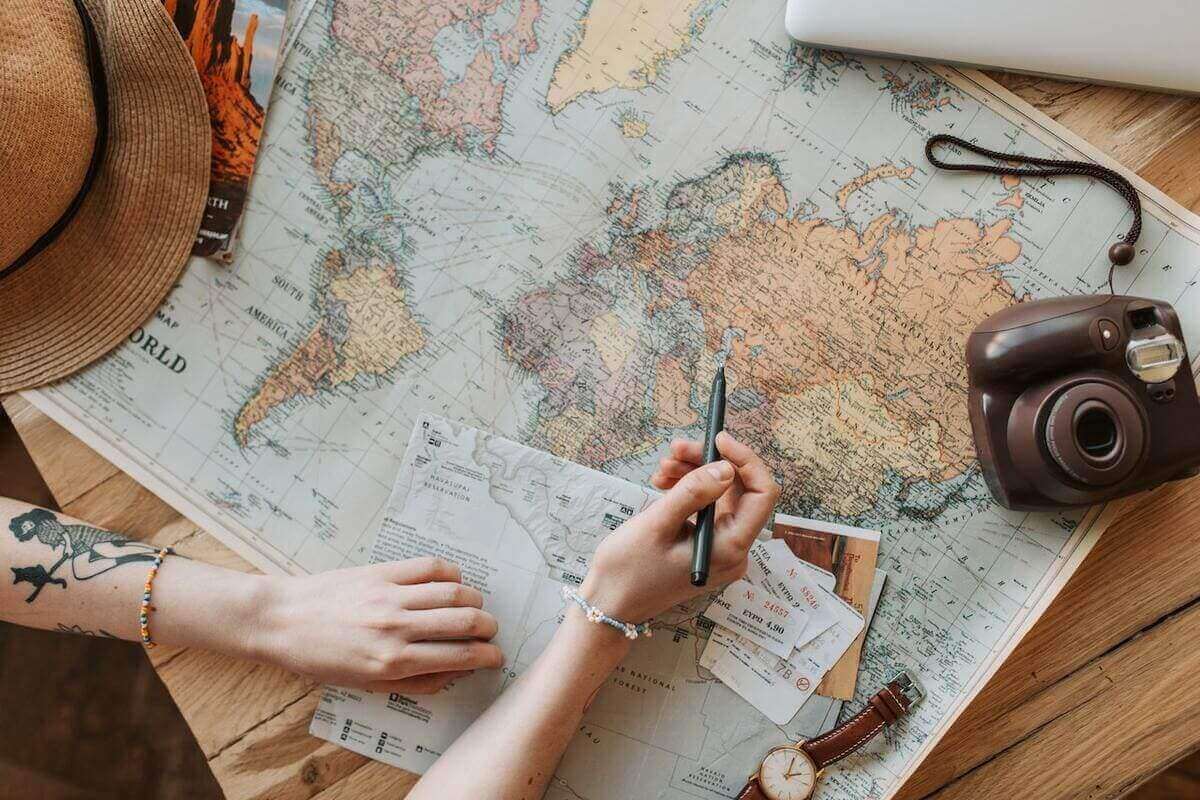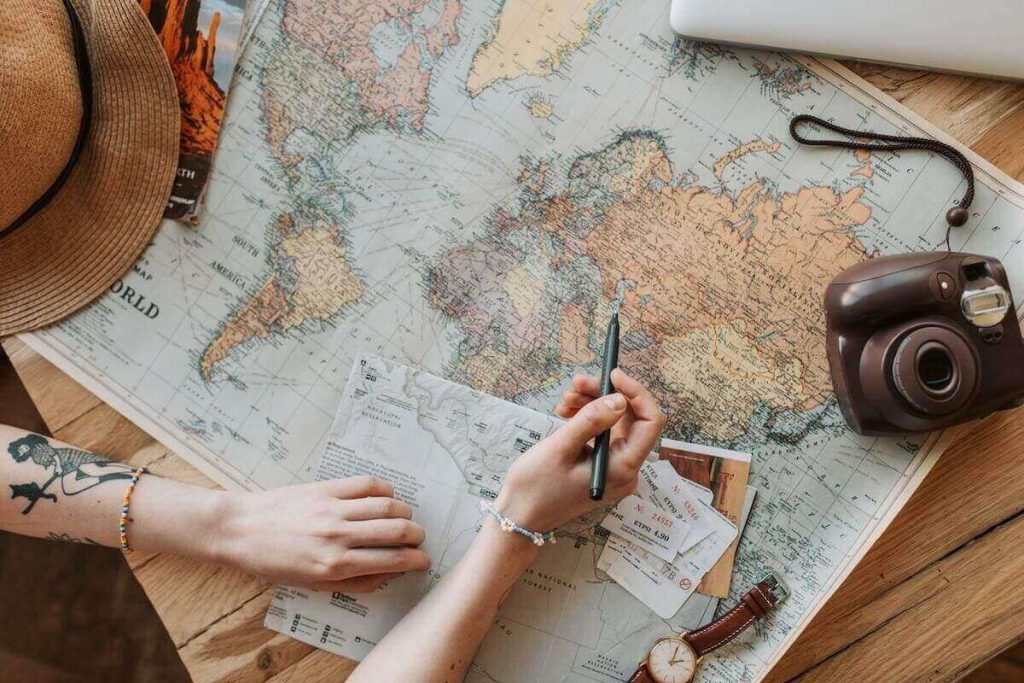 Not only did you not necessarily expect to be able to spend a few warm days on the European continent, but we propose ten destinations from which you can choose the most interesting one.
2.1. Gzira (Malta) – Warm winter in Europe
Malta is the island where you have to go in Europe to find the maximum sun in winter, especially in December, January, and February. On average, we can count on more than seven hours of sunshine. It is also quite warm in winter. In January and February, you can count on around 14°C.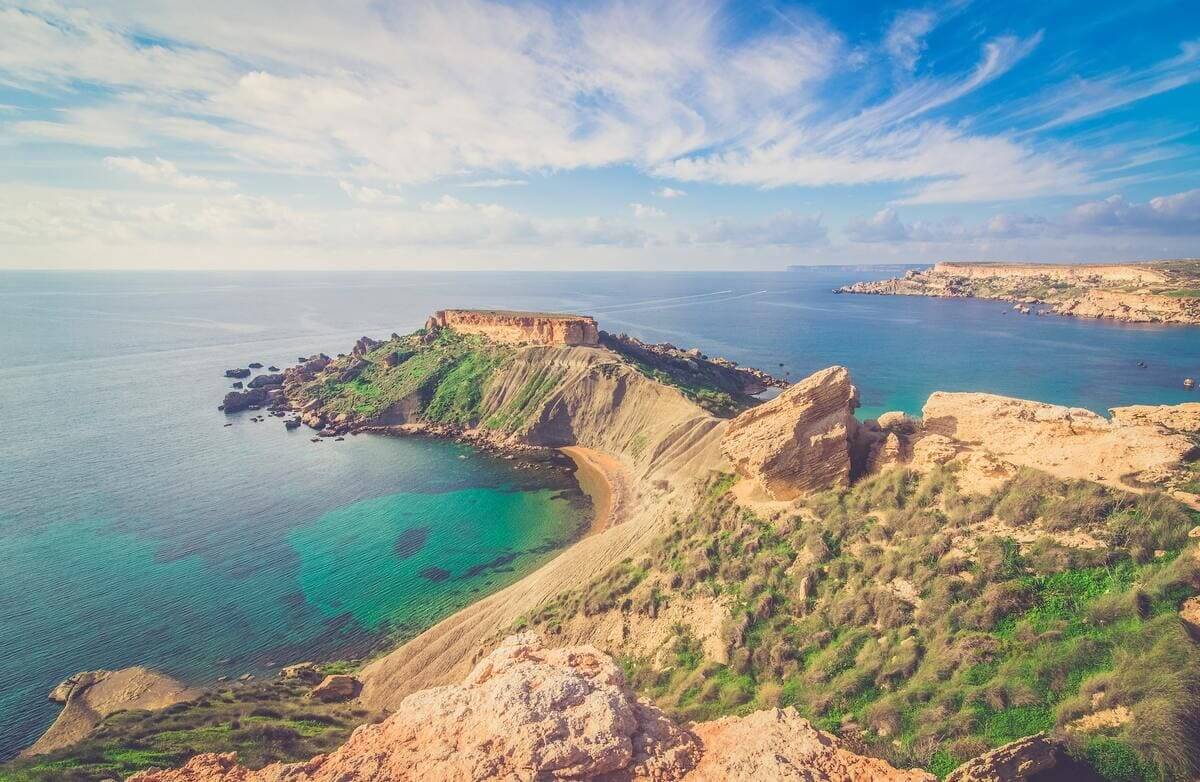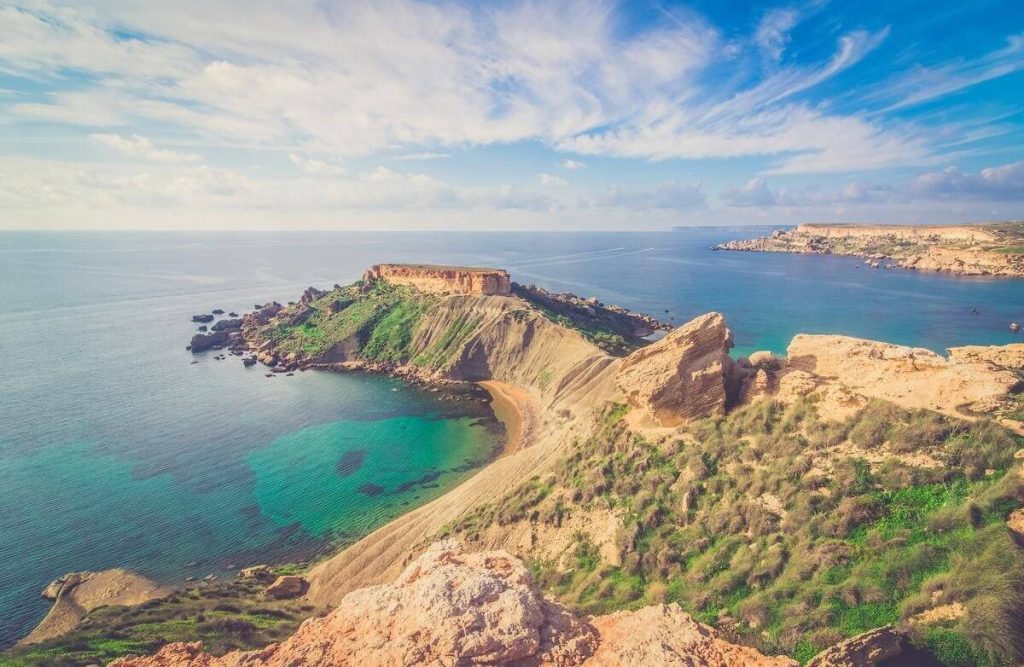 The beautiful seaside town of Gzira has great hotels, restaurants, swimming spots,, and lots to do! The average temperature during winter is 18 °C, and the coldest month is February, so travelers can also visit places like Stone Beach to admire the outstanding views or enjoy the clear blue water at Fond Għadir Beach.
2.2. Canary Islands (Spain)
Spain is one of the best deals when considering the warm European winter. You will need an extra flight to visit the warmer ones since these are in the spectacular Tenerife, the largest of the Canary Islands of Spain. The temperatures in the Canary Islands vary between 14-15 C and 21-23 C.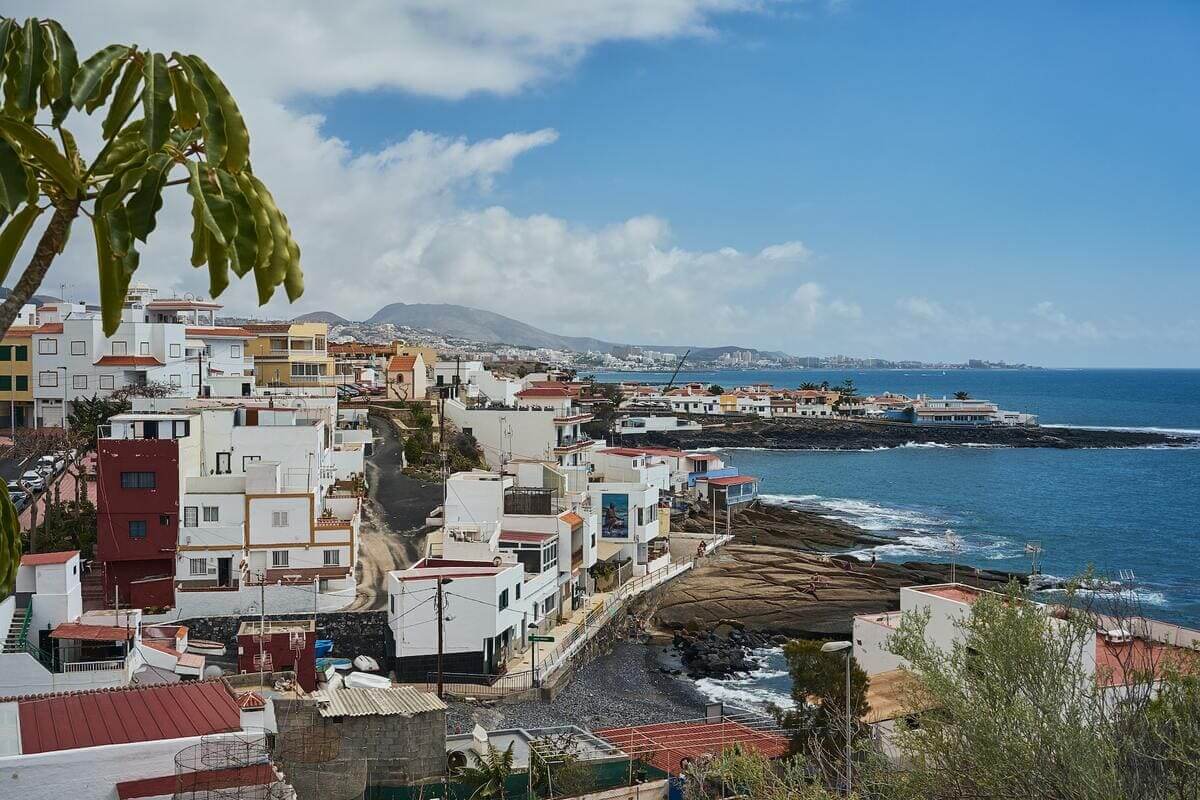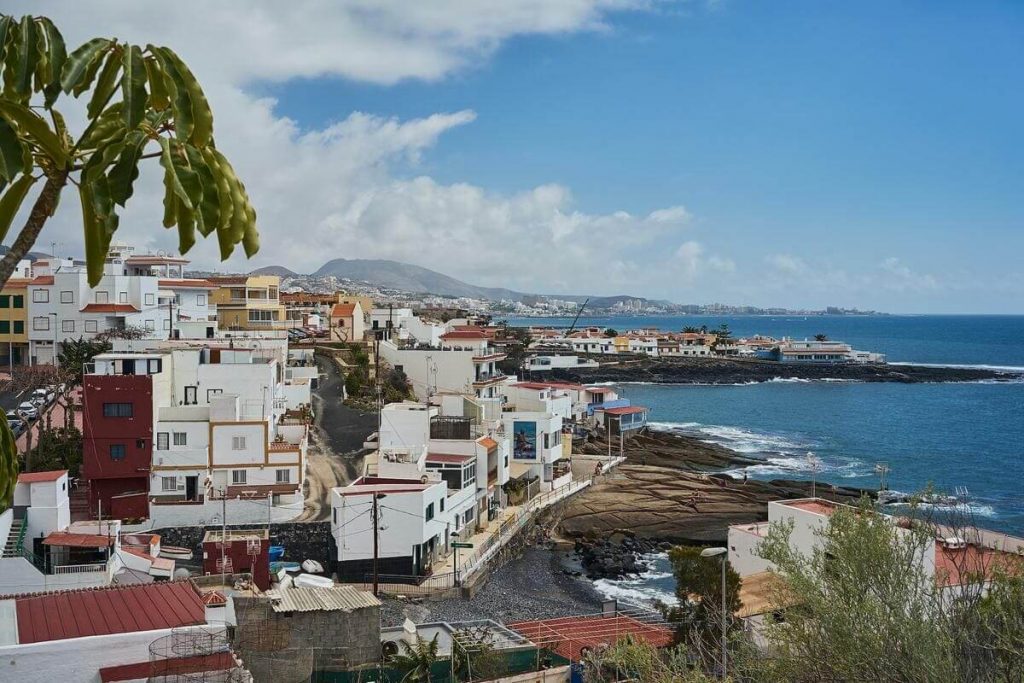 Tenerife is a popular destination with travelers, the beaches being the main attraction. However, further inland one can find beautiful trails for hiking, and a national park filled with volcanoes. Another advantage of Tenerife is the rarity of rainy days.
2.3. Lisbon (Portugal) – Warm winter in Europe
Portugal is a beautiful warm country (although the north is a bit colder). The traditional food is delicious, and notably, it is a very cheap destination in Western Europe.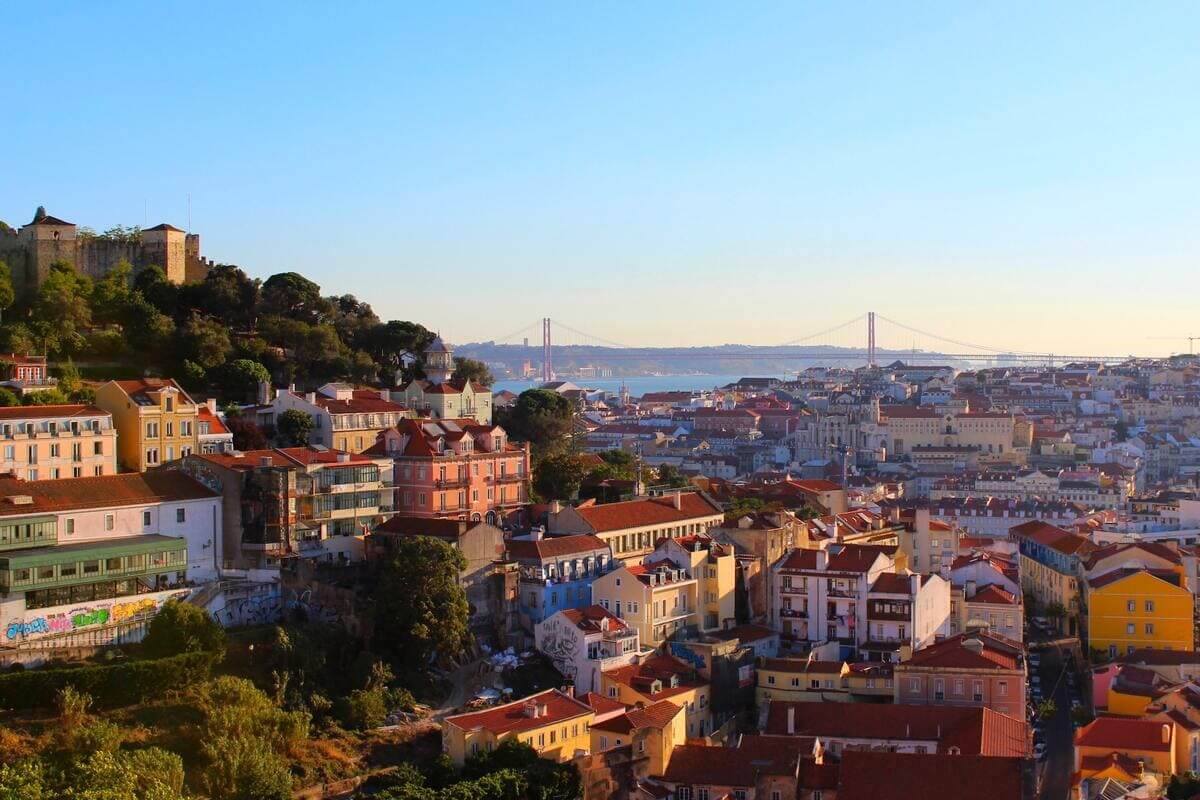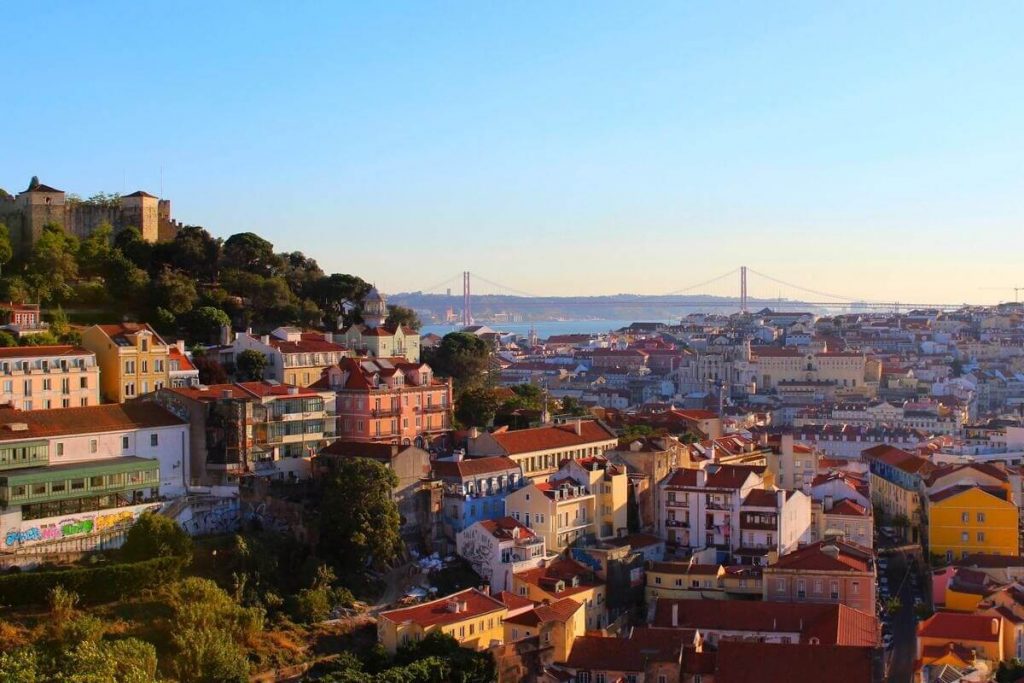 With a cold climate but mild temperatures and a slightly weaker influx of visitors than in other seasons, Lisbon is the perfect getaway from winter. During the daytime, temperature varies between 8-11°C and 15-19°C. Expect slightly cooler temperatures in the north and somewhat warmer in the south, as it tends to rain a little half the time.
2.4. Madeira (Portugal)
The Algarve combines spectacular beaches such as Marinha or Lagoa, villages and cities with a rich historical heritage, and mountain landscapes. You can find exclusive resorts and a privileged natural environment to enjoy in peace now that there are almost no tourists and the sun is always present. The Algarve is renowned for its striking landscapes, its excellent gastronomy, and its sense of hospitality. No wonder, then, that the area is full of tourists during the summer months.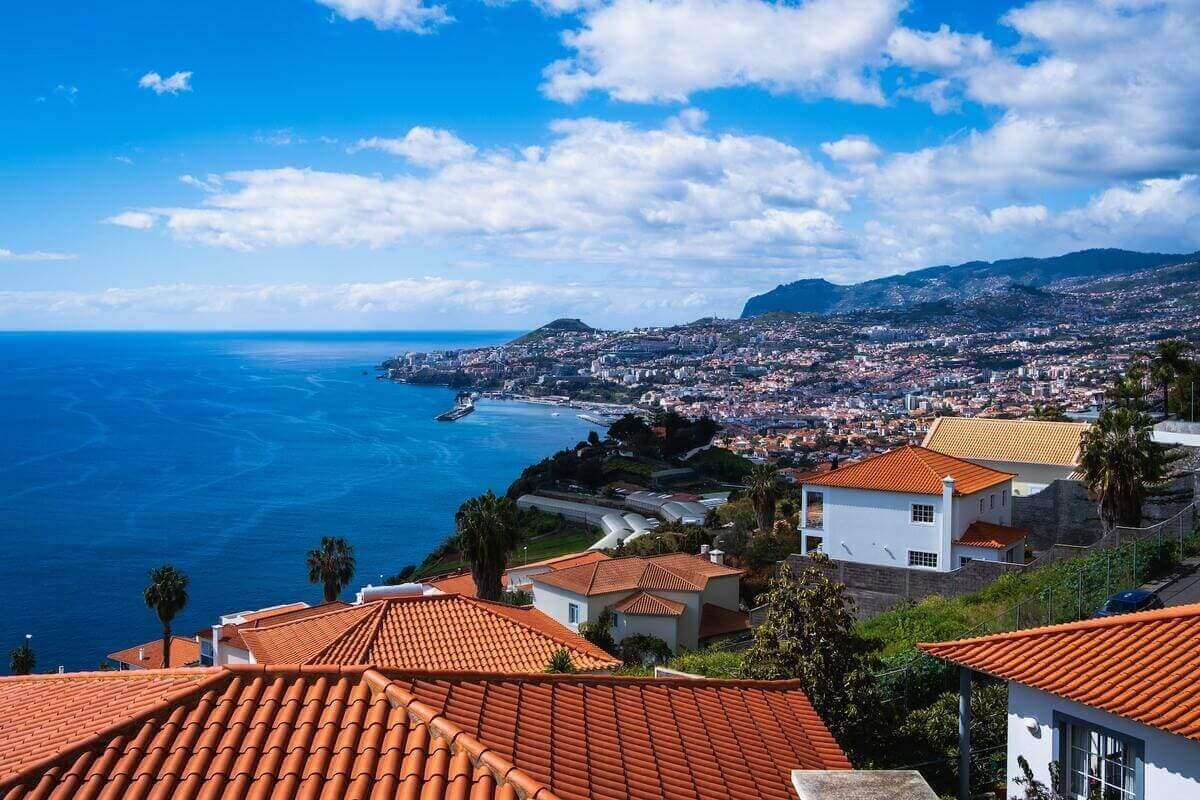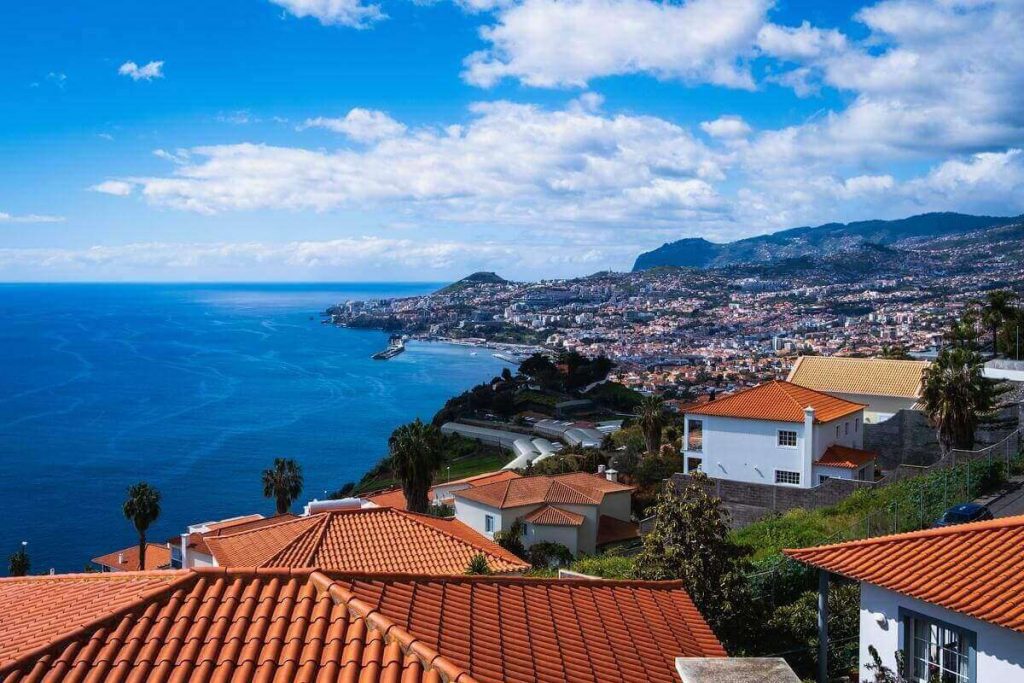 The coastline is known for its all-inclusive accommodation packages. Still, the winter months allow for more carefree adventures as the crowds thin out to make way for more "authentic" experiences. The discovery of Sagres is, of course, unavoidable, and beach lovers can also set sail for Praia de Marinha, sublime with its rock formations that line the turquoise waters and encircle the beach. Finally, visiting the Carvoeiro Caves is more scenic and peaceful when there are fewer people.
2.5. Rome (Italy)
Italy is more than any other country with Renaissance cities, magnificent lakes, and mountains, and home to 50 UNESCO World Heritage Sites. In addition, the country has beautiful beaches and warm weather. Rome is a fabulous city, with a lot of sun in winter, with an average of 6 to 7 hours of sunshine per day, but there can also be rainy days. For temperatures, it's much lower, with only 7°C to 8°C in winter, and it's not very hot.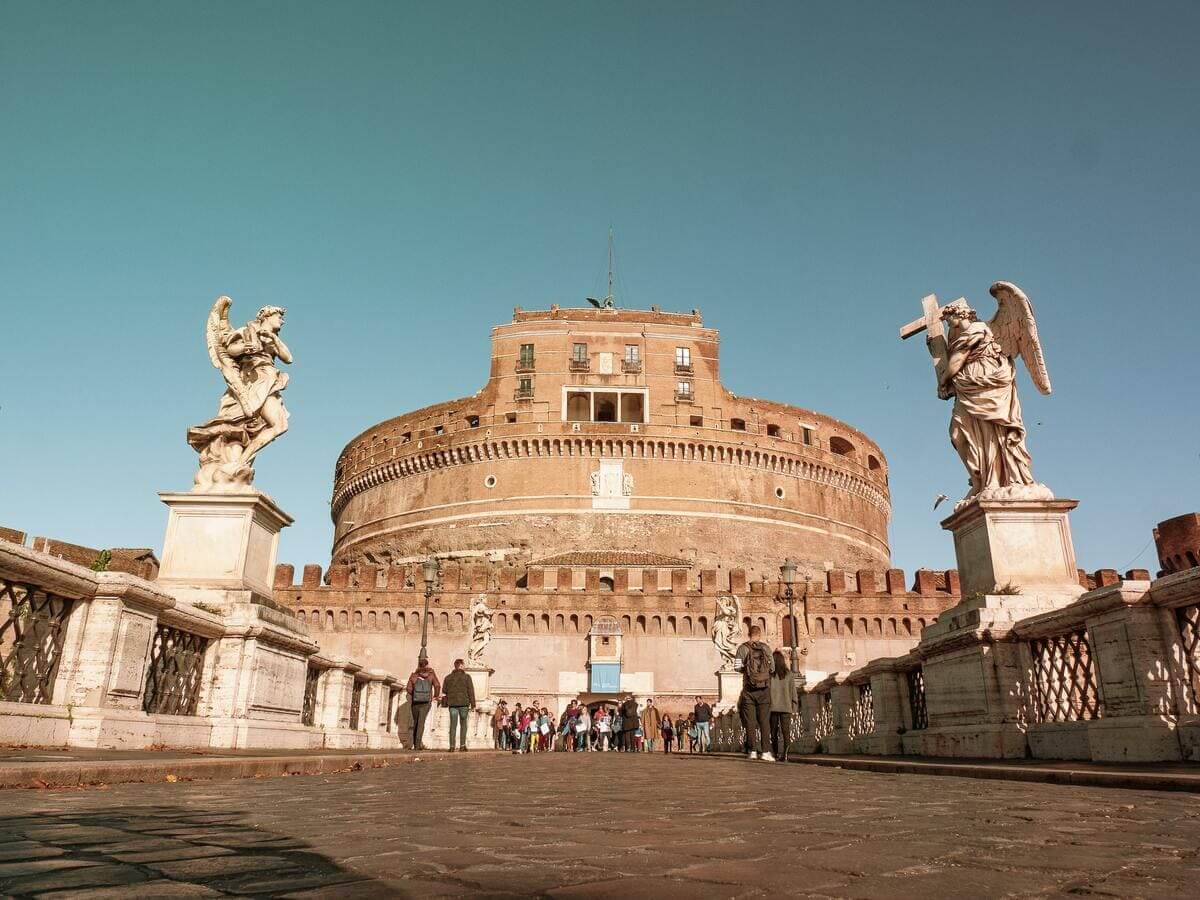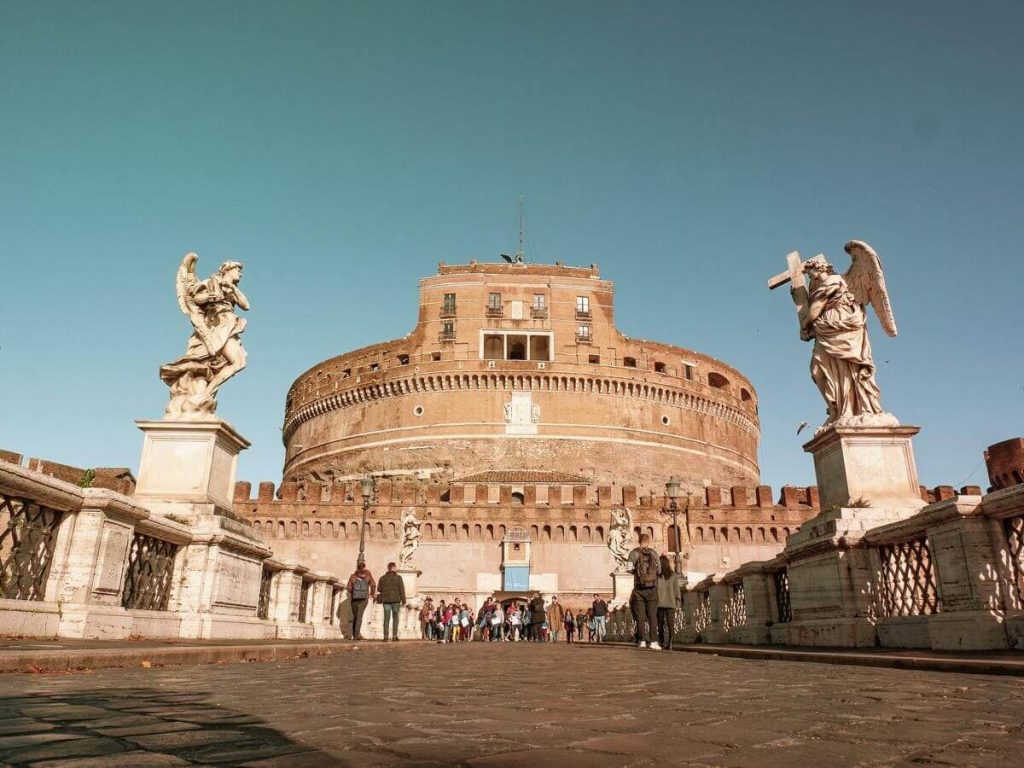 2.6. Sicily (Italy)
Sicily might not be the first place that comes to mind to soak up the winter sun, but you're much more likely to get a good dose of sunshine here than in other parts of the world. You can conquer a ski slope on Mount Etna if you love the sun and snow. Check out the cultural festival's schedule, as many unusual festivals occur during winter.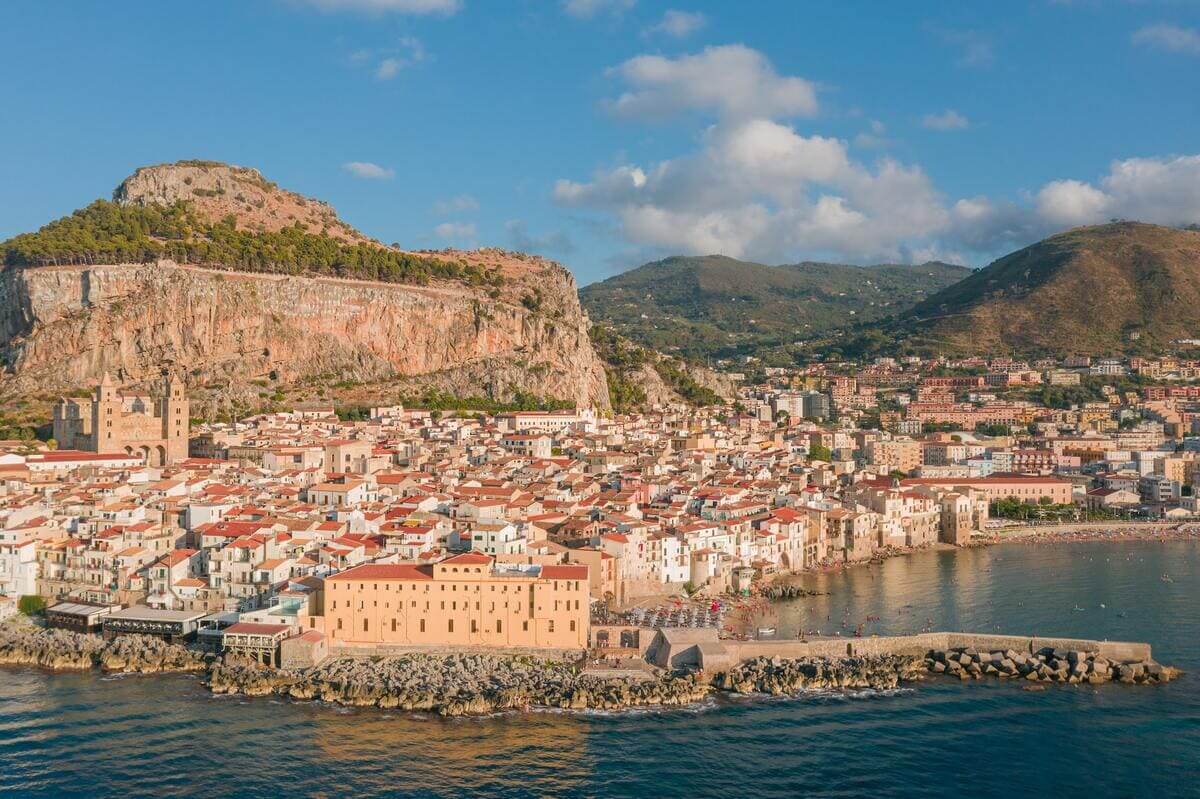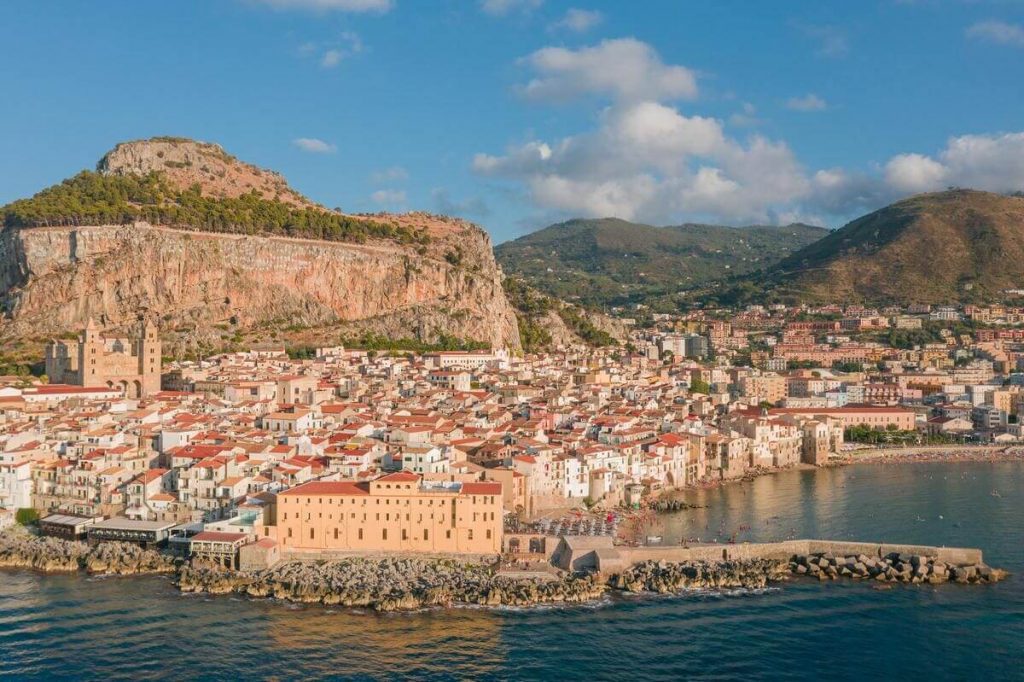 2.7. Athens (Greece)
Greece is a fascinating country, with unique historic buildings throughout the country. Most tourists think of Greece as a destination for the summer. It should not surprise us since the country has some of the finest beaches in the world. However, you will be hooked if you visit Athens or anywhere in Greece in winter.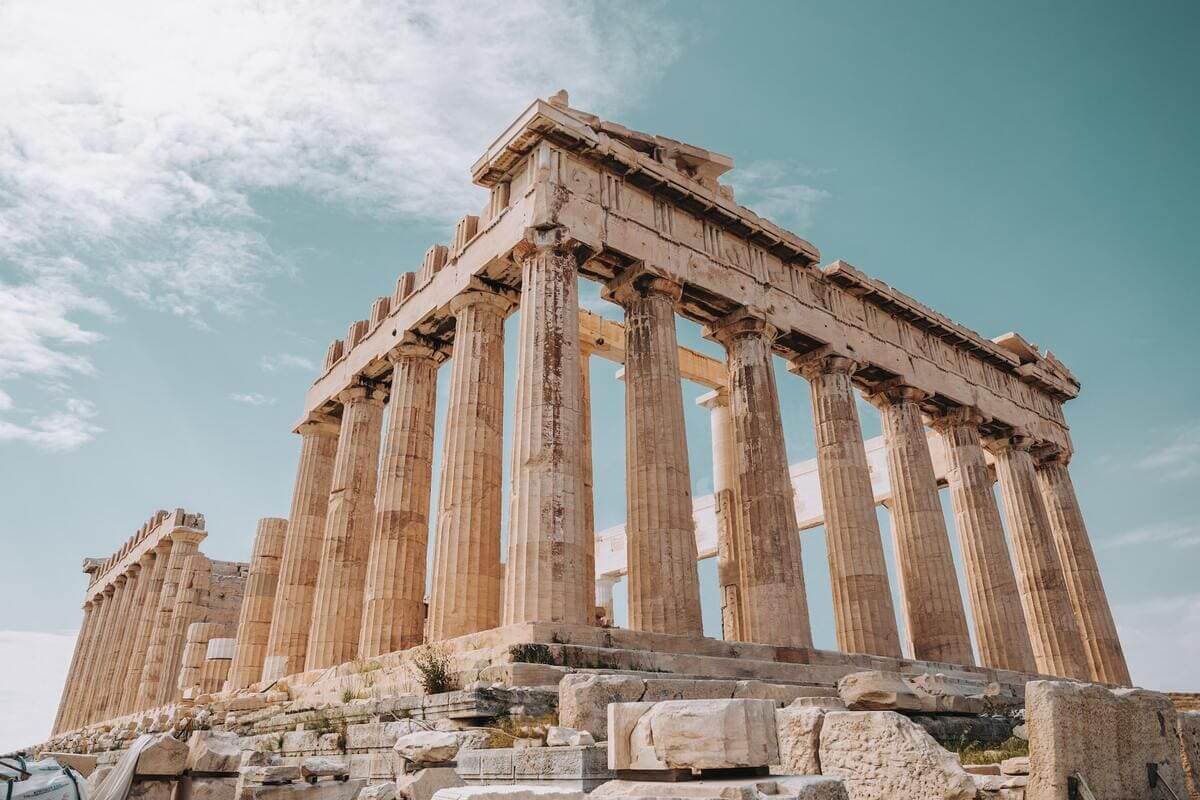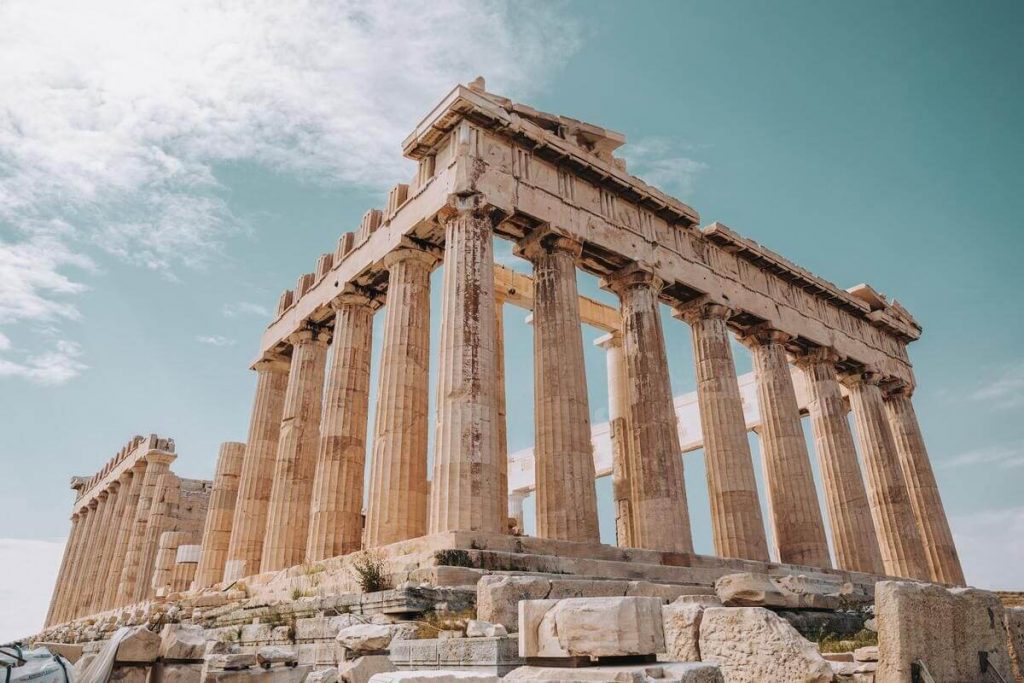 Its beauty, good weather, tranquility, space, and relaxed local people will make you want to return every year. Winters in Athens are mild, and the probability of rain is relatively high. The average minimum temperatures during the coldest months are not usually less than 5ºC, reaching maximum averages of 18ºC during November.
2.8. Creta (Greece)
Greece also has more than 9,000 islands and nearly 15,000 km of coastline. Crete is charming all year round, with a pleasant average temperature of 17°C in December. You will, therefore, not lack reasons to visit the largest island of Greece: if it is not for its varied and magnificent landscapes, it will be for its ancient ruins, delicious cuisine, or superb beaches. Water-filled rivers and gorges erupt thousands of dried-up waterfalls after summer.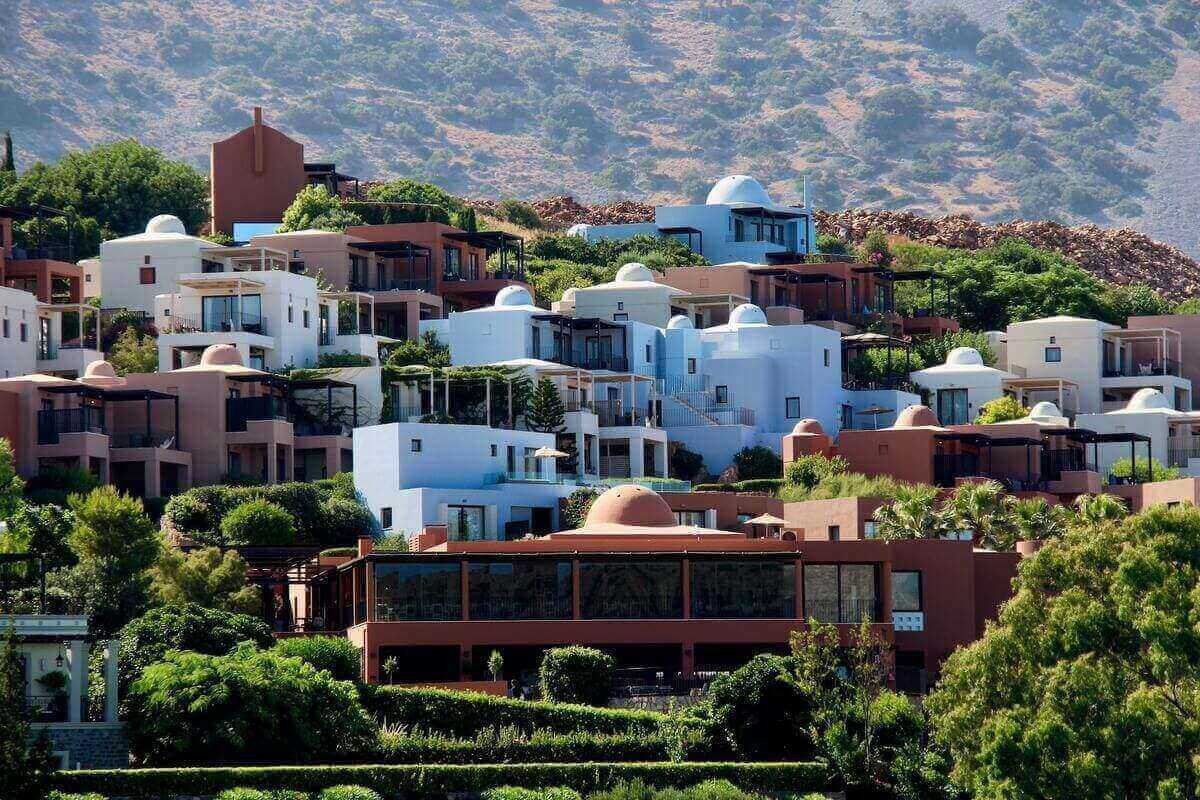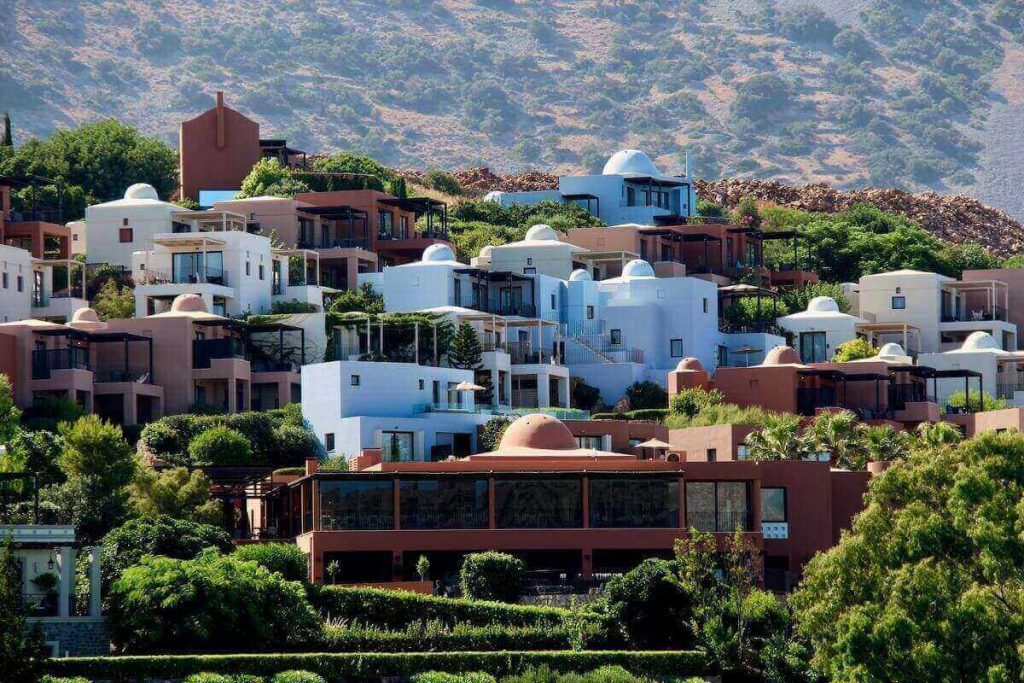 You can explore countless hiking trails, and indulge in canyoning through lush landscapes. In addition, you will enjoy excellent surfing conditions in winter, especially on Falasarna beach, where the waves swell up to three meters high without wind. The local cuisine is also delicious in the low season when the locals start serving their daily dishes.
2.9. Cyprus
Winter temperatures in Cyprus hover around 23°C, so it's the perfect escape when you long to dress down to a T-shirt. Renting a car will allow you to discover the ancient mountain villages of the island and admire the splendid Byzantine churches that dot the picturesque streets.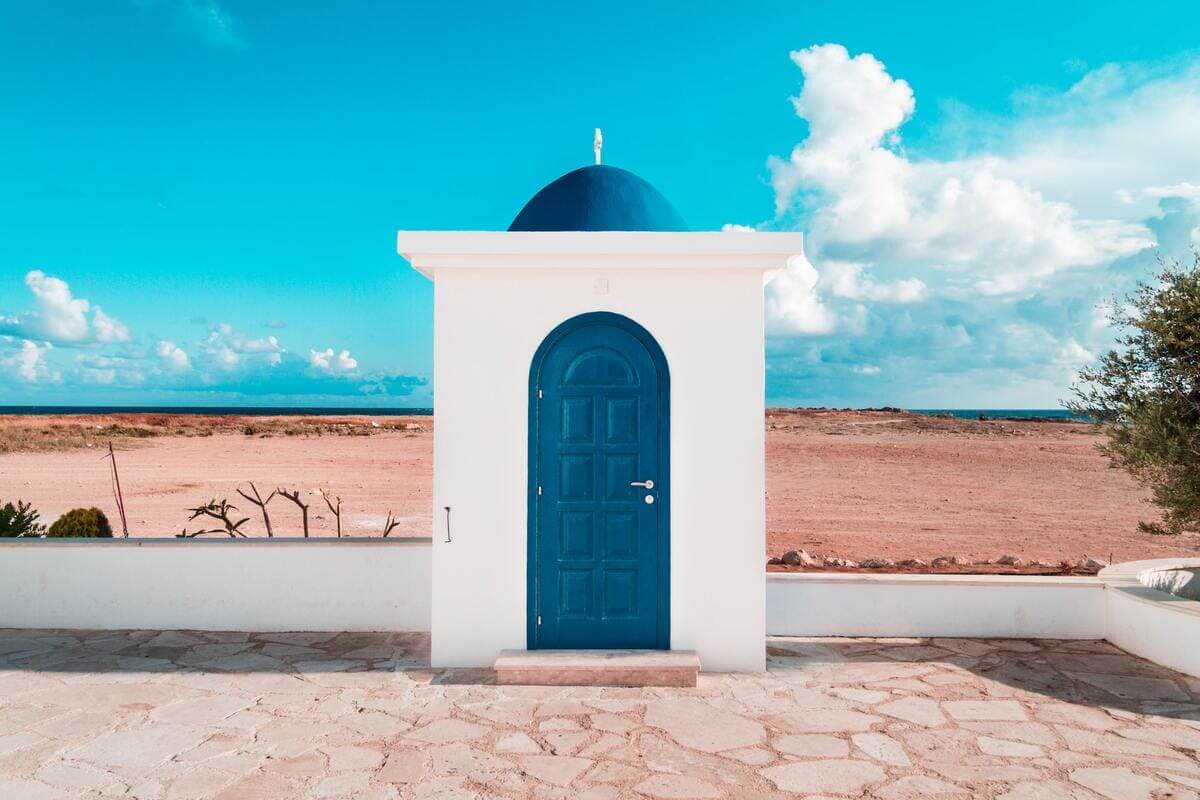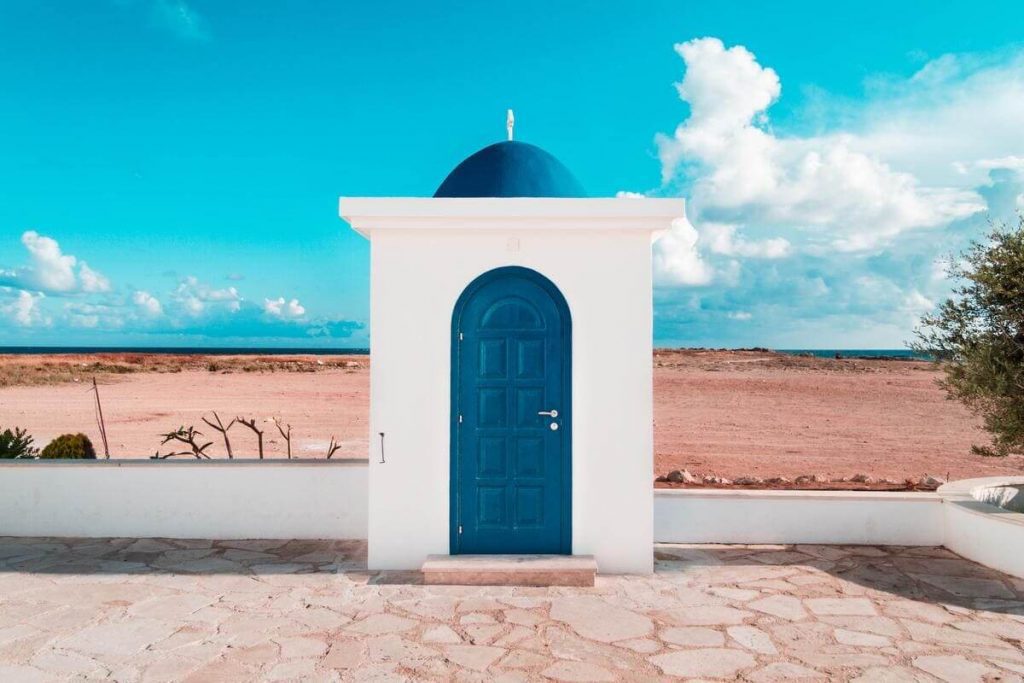 History buffs will be delighted to learn that the island's many historic sites, dating from the Crusades or even prehistoric times, can be explored peacefully and away from the crowds. For nature lovers, the stunning Mediterranean coastline and multiple trails in the magnificent Troodos Mountains offer unforgettable hikes.
2.10. Southern Turkey
The seaside towns of the Mediterranean are a thousand miles from the cold of Istanbul and the snow of Cappadocia. Winter temperatures tend to range between 6-7 C and 15-18 C. While January is not only the coldest, but the rainiest one as well, February and March are drier. However, if you want to have some fun, Fethiye and Antalya are two party towns that are lovely to visit anytime.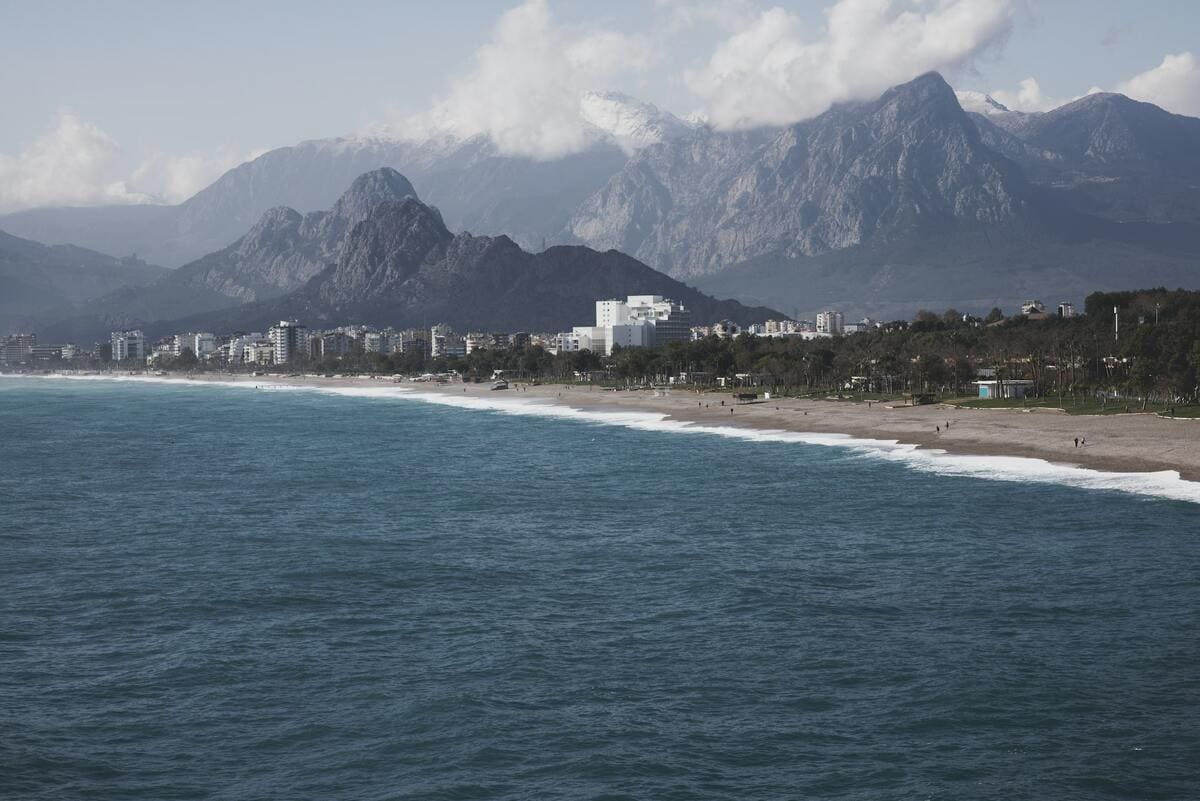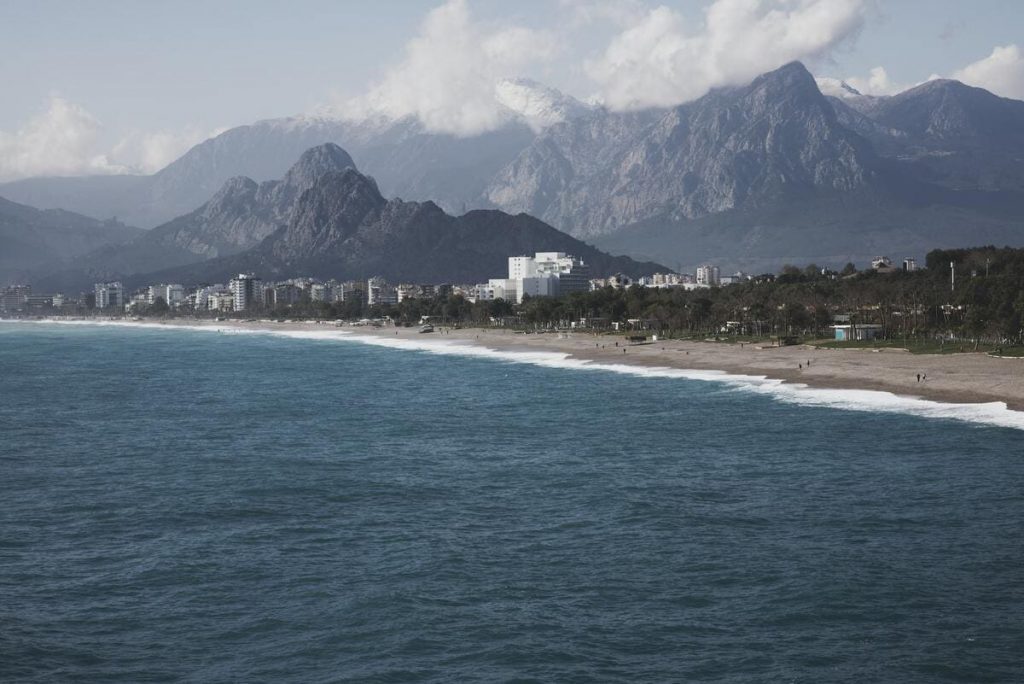 Fethiye is a nice and quiet town with friendly locals, it is a beautiful region full of beaches, and it is home to some of the most beautiful southern landscapes. The biggest city on the south coast of Turkey, Antalya is an excellent choice to get lost in the crowd during your getaway. You can stroll along the long beach, and gain easy access to the ruins in the area.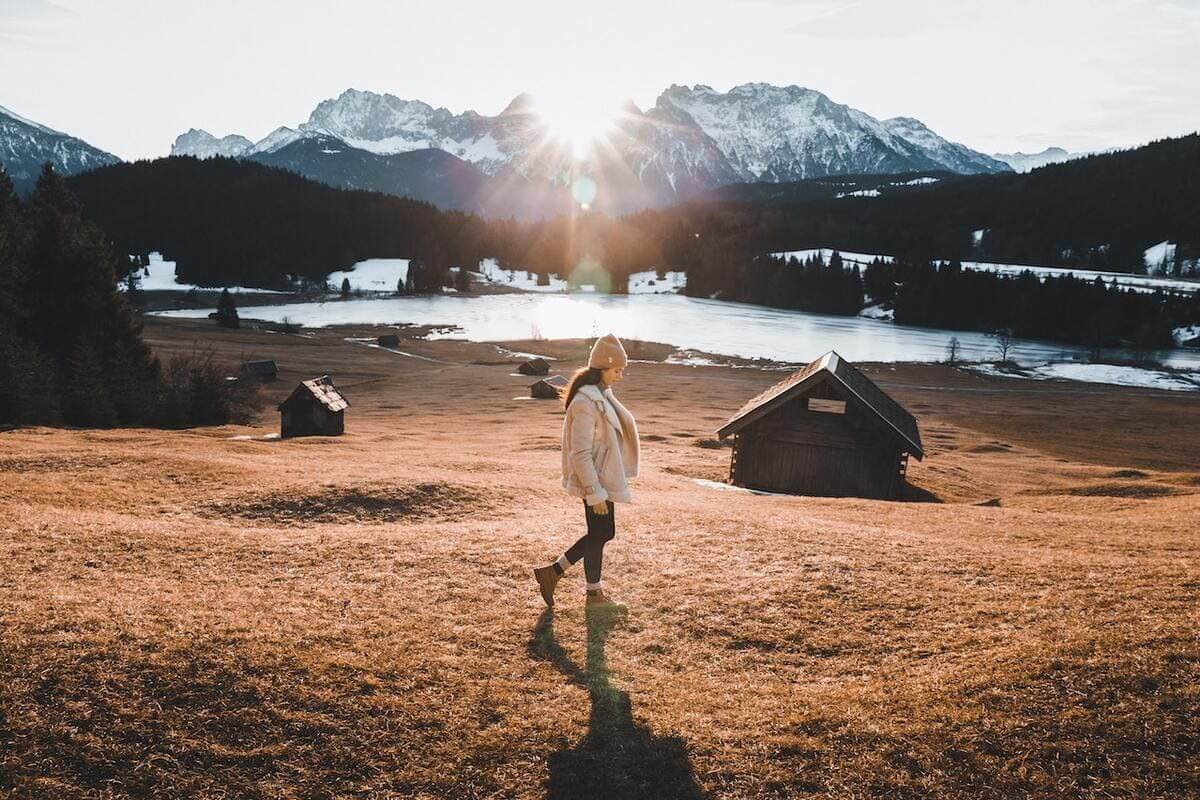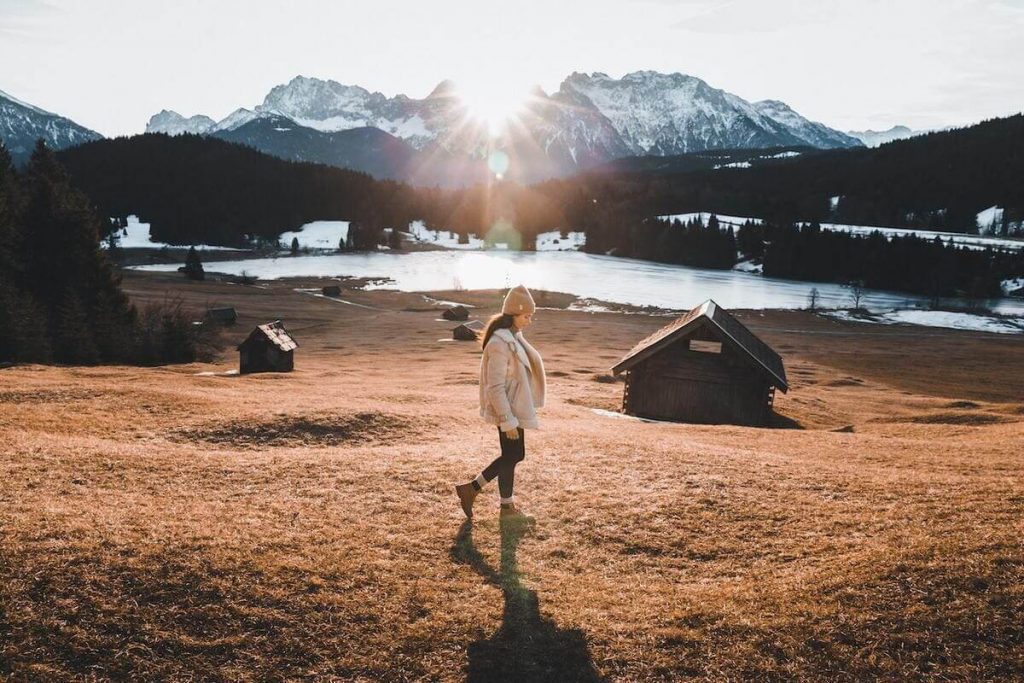 You don't have to go to the end of the world to enjoy the sun and warm weather in the middle of winter. Think about when you want to go on a getaway with your friends and choose the most exciting and sunny destination on the European continent. And when the increasingly cold weather overwhelms you, think that you are only 2-3 hours away from a spring city.
Photo source: Pexels.com, Unsplash.com.