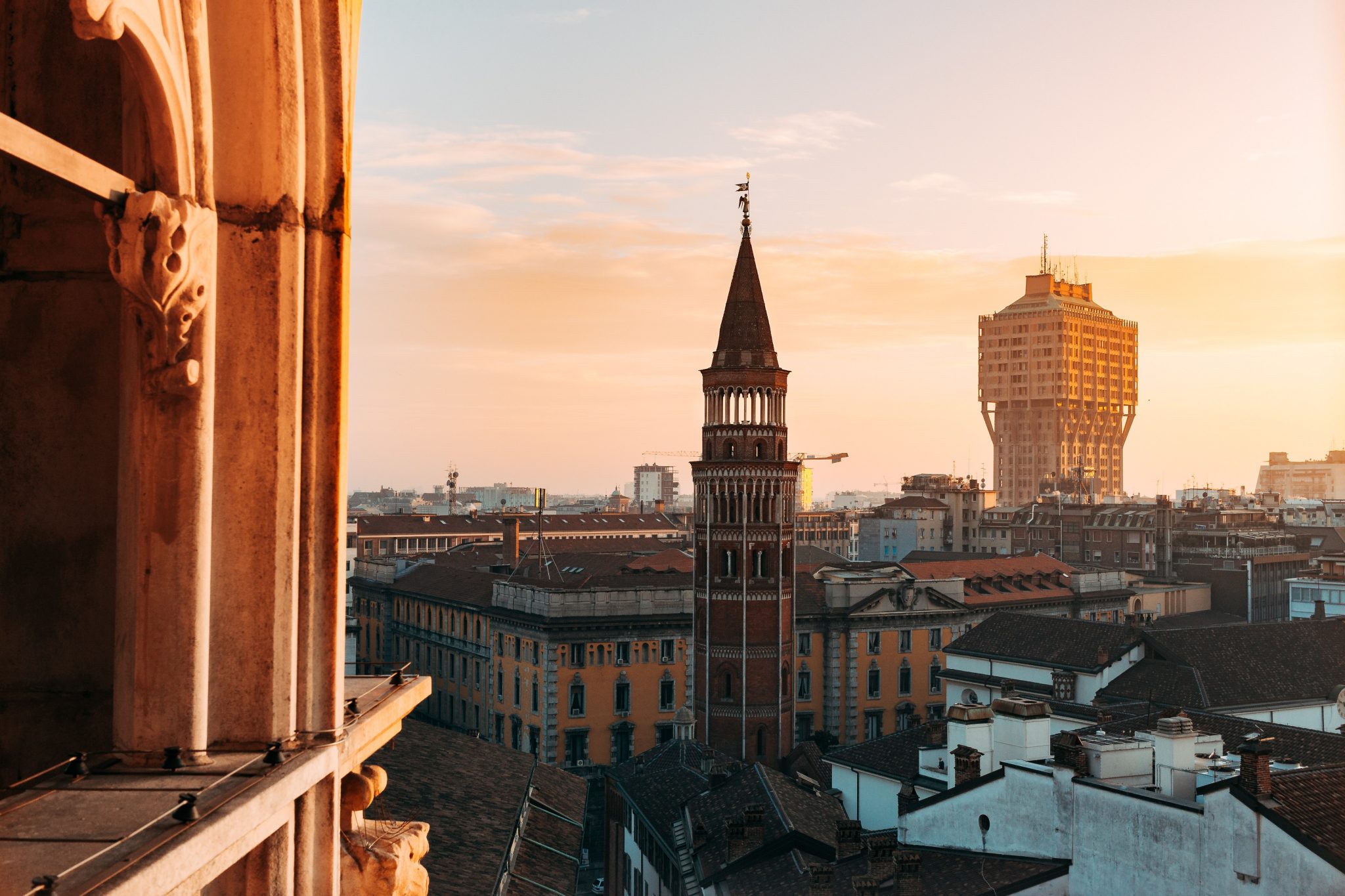 Italy has undoubtedly some of the most beautiful cities in the world. And if I say that today we are going to take a look at a surprising, high-quality, trend-setter destination will you guess it? Well, let's just put on your stylish clothes, and start roaming the streets as we are going to discover the best things to see in Milan + Bonus: 5 hidden gems!
Milan is a testament to how beautiful old architecture and art and modern ones can mix and mingle. Everything is so much more than it seems.

Somehow it makes perfect sense that Milan is the place to stumble upon wild exotic life while admiring the amazing architecture of the old palaces and gardens or that it is the home of Michelangelo's last unfinished marble masterpiece. Let's not forget that Sempione park, is so much more than just a stylish landscape, it is an oasis for art and design, and Piazza del Duomo gives you the spiral to transcend to modern art and times. It's no wonder that here libraries give you more than books to admire and emerge into. You just need to let the city spirit and love of art and life guide you!
Now that we have established there's a spot for everything for everyone to love from architecture, cuisine, art, fashion, football, and stylish life in general, let's let the mysteries of Milan unfold:
1. The Duomo Cathedral – One of the best things to see in Milan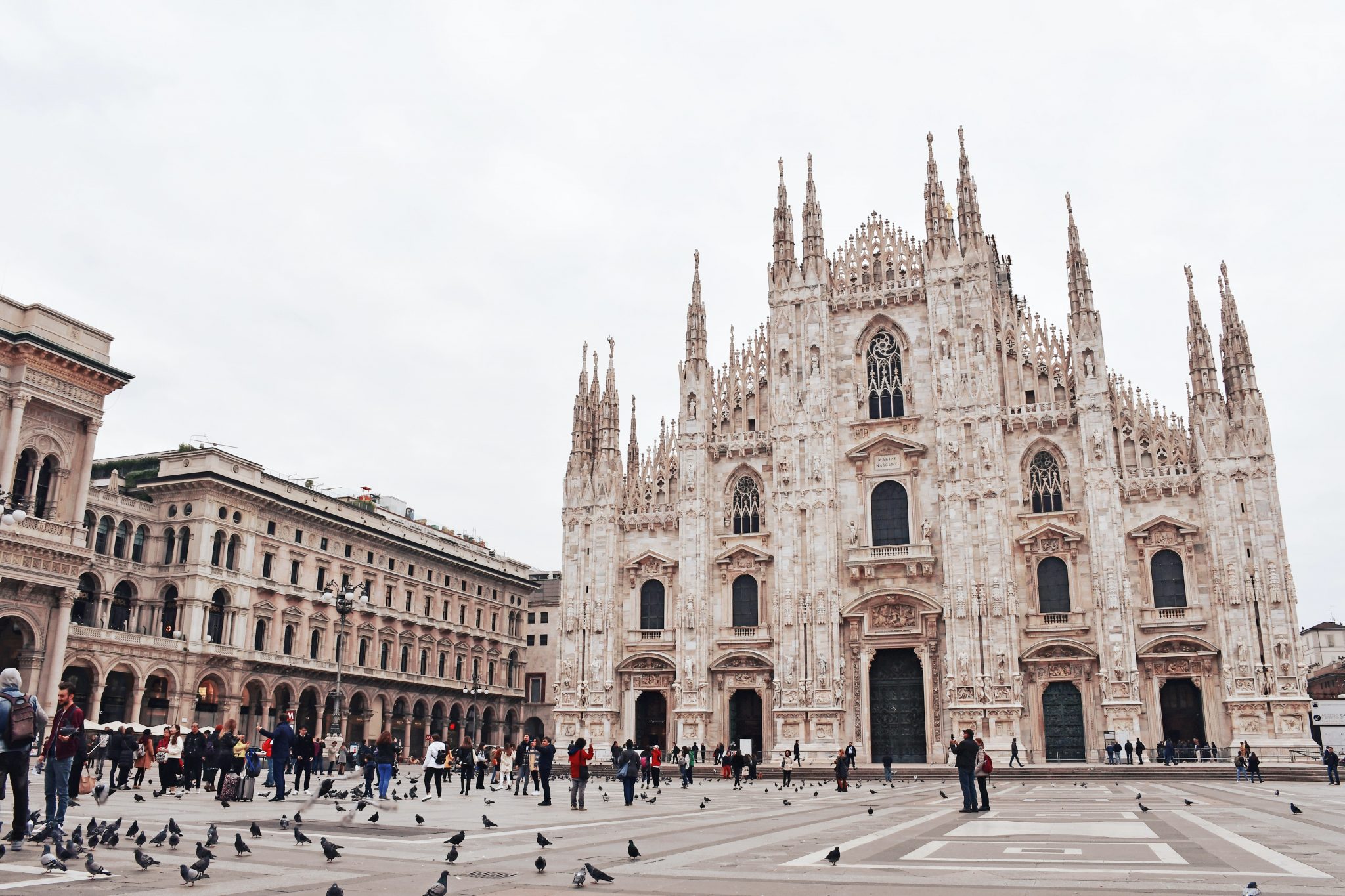 What is the first thing, the one landmark that has you thinking of Milan? Definitely, one of the best things to see in Milan and the most iconic is the majestic gothic Duomo Cathedral. You can not help but let your gaze be drawn to the white and pink marble edifice, the incredible sculptures as well as the impressive gargoyles. And for a complete experience let the spirals leading to the roof, get you to see one of the most beautiful views of the city. It's a six-century-to-build masterpiece.
2. Galleria Vittorio Emanuele II – One of the best things to see in Milan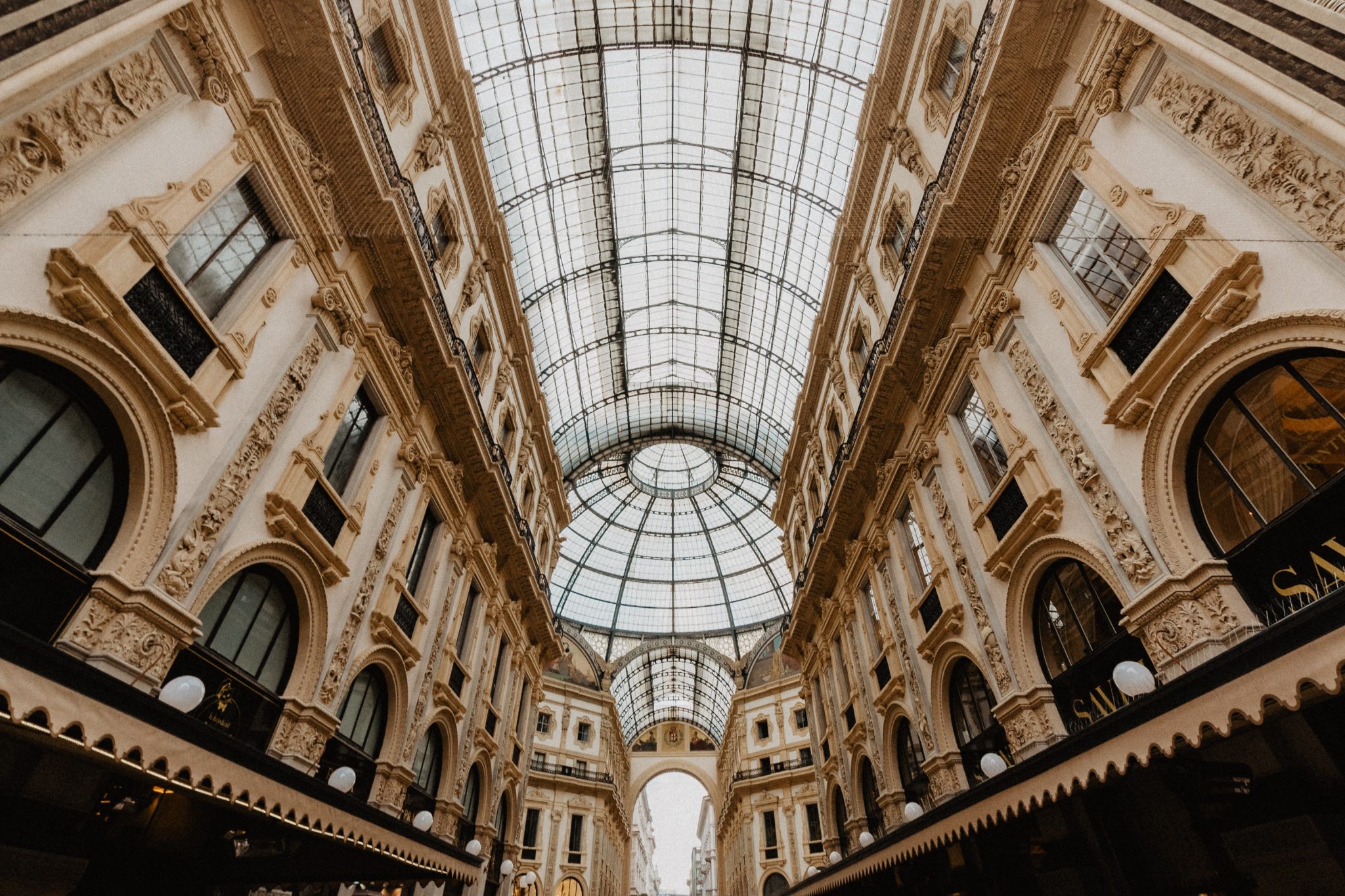 Perhaps the best-known fact about Milan is the fact that it stands proudly among the most famous fashion capitals in the world. And Italians do love style. So it's not surprising that when it comes to fashion there is a lot that you can see and buy in Milan. Where to start? Galleria Vittorio Emanuelle II is the one place you don't want to skip. This luxurious shopping arcade is home to the most famous brands and designers. Take a stroll and discover boutiques, gourmet restaurants, upscale hotels, cafes, and everything you might enjoy on your shopping spree.
3. Sforza Castle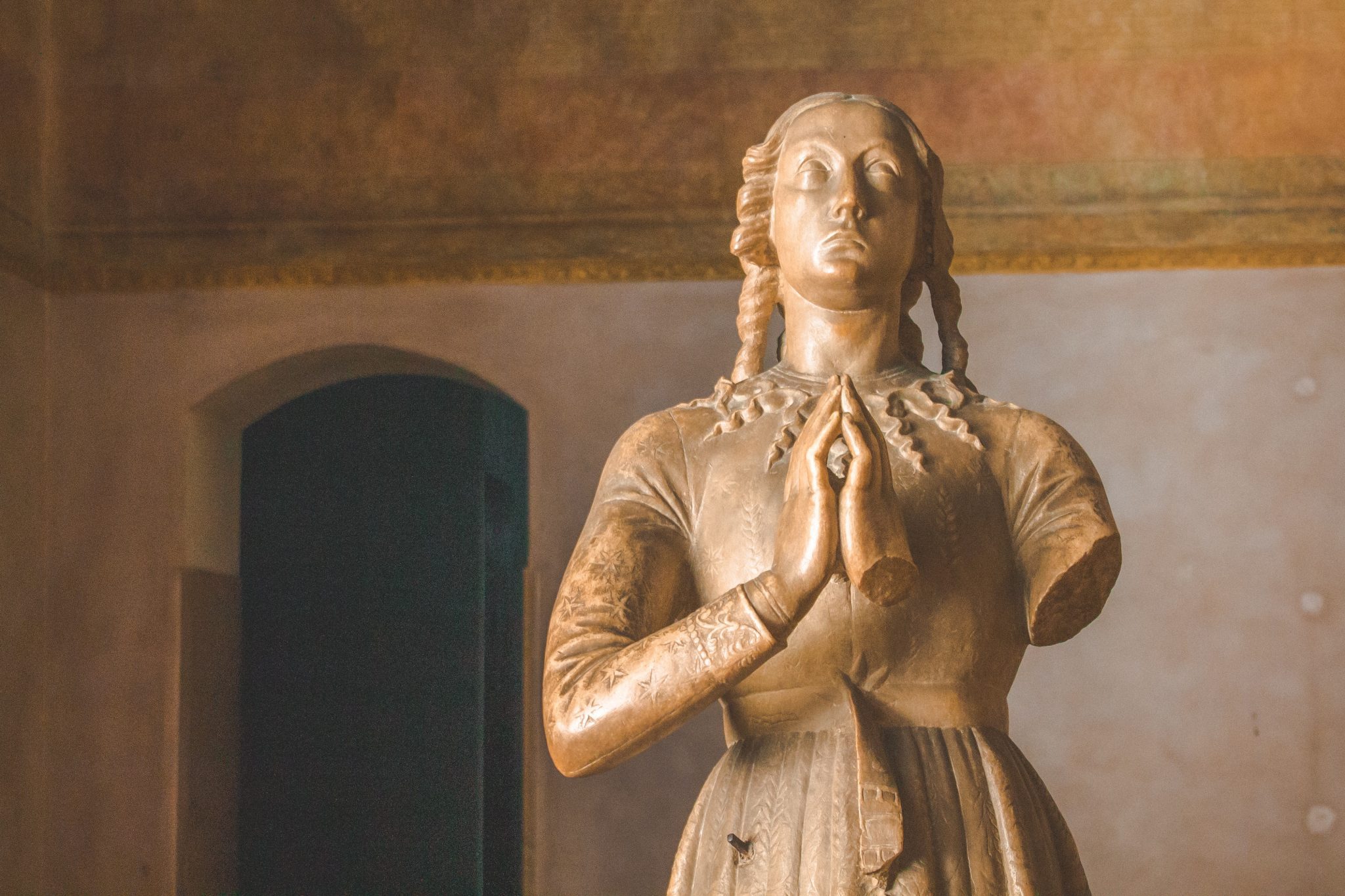 History holds a place of honor in what makes Milan such an incredible place. A symbol of medieval power, the castle is nowadays one of the most important cultural centers. Although the castle started out as a fortress residence, Lord Ludovico Sforza gave it more than just power, it gave it a Renaissance heart, and the involvement of Leonarda da Vinci in it is a testament to that. Today the Castle houses museums and quite an extensive collection of art including Titian, Michelangelo, and Carravagio.
4. The Last Supper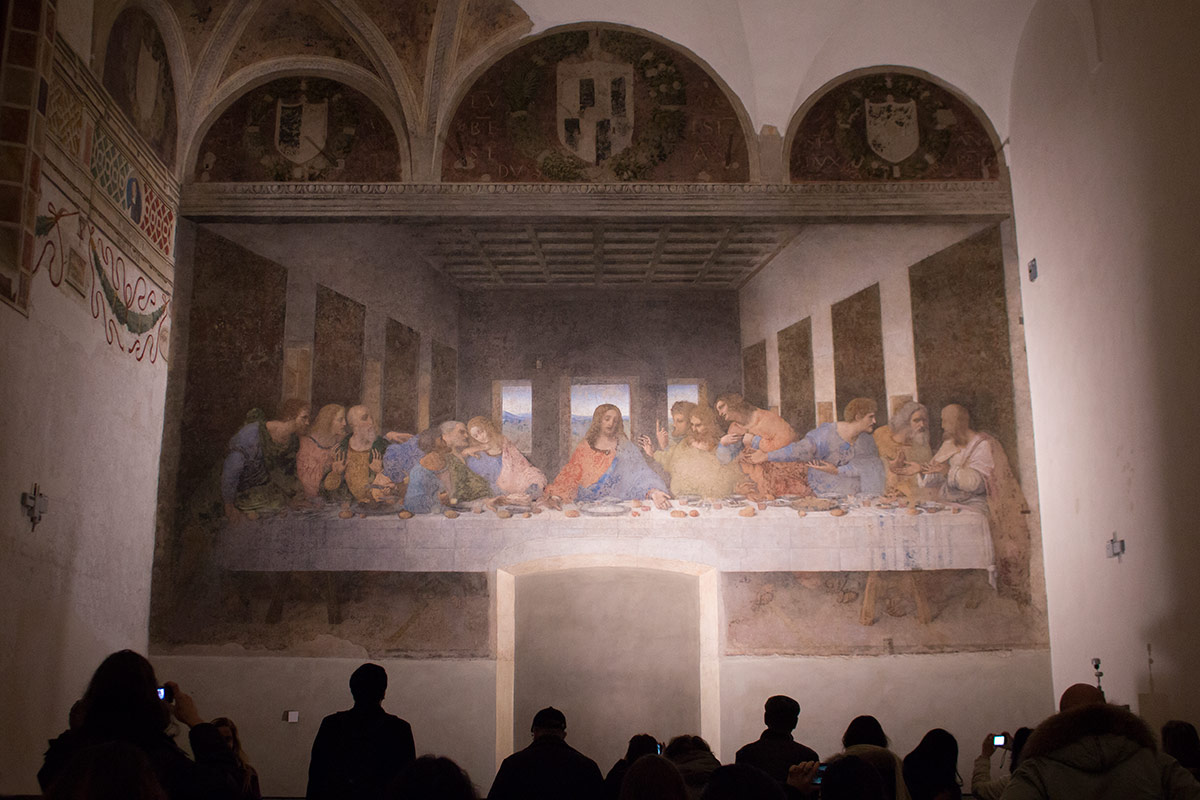 You can not visit Milan city and miss seeing Leonardo's The Last Supper masterpiece at the convent Santa Maria Delle Grazie. It is probably one of the most famous works of art in the entire world.
The truth is that you need to book in advance to see it as the tickets here are a rare commodity. Why is Leonardo's fresco so famous all around the world? Besides being so incredibly beautiful this one piece of art – is one holy treasure that leaves room for interpretation and hidden meanings.
5. La Scala
A visit to Milan would not be complete without entering the Opera la Scala. The opulent theatre building was commissioned by Maria Theresa, the Austrian Empress. The interior takes you back in time with flows of red velvet, chandeliers, gold decors, and five stars performers. Even if opera is not your usual cup of tea, this is the one venue to experience it fully.
6. The Navigli District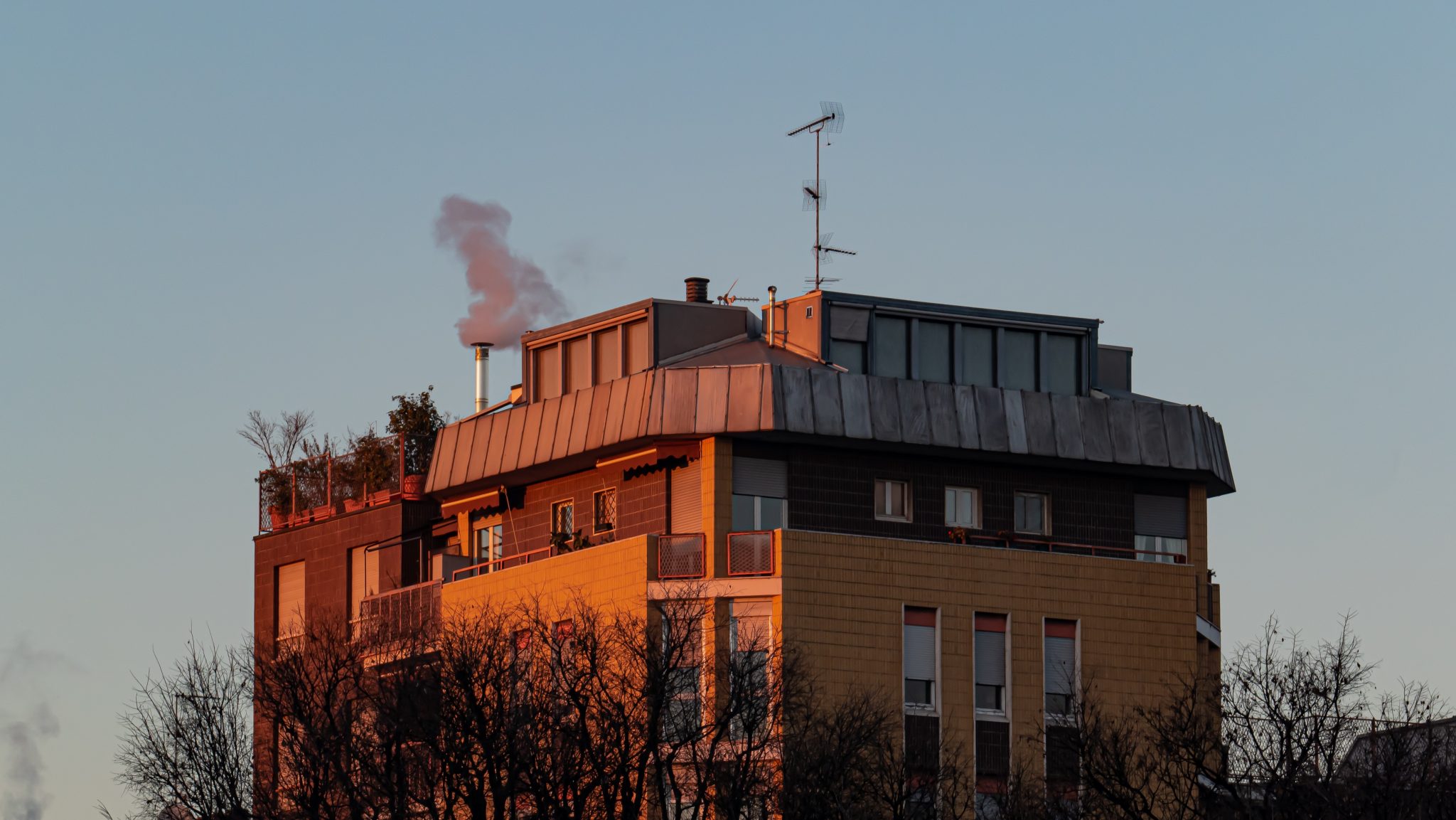 The Navigli District neighborhood invites you to just enjoy a stroll along charming canals, and discover fine cuisine restaurants. Fancy bars are also on the menu and are so inviting, that you can not say no to them! All you can do is grab your Campari cocktail or Aperol Spritz and enjoy the surroundings.
Putting aside the vibrant and romantic atmosphere, did you know that the Navigli-the canal system goes back to the Middle Ages? And that it is Leonardo da Vinci, that was commissioned to design the system linking Milan to lake Como. If you want to check the drawing you can see it at the Museum of the Navigli.
7. San Siro Stadium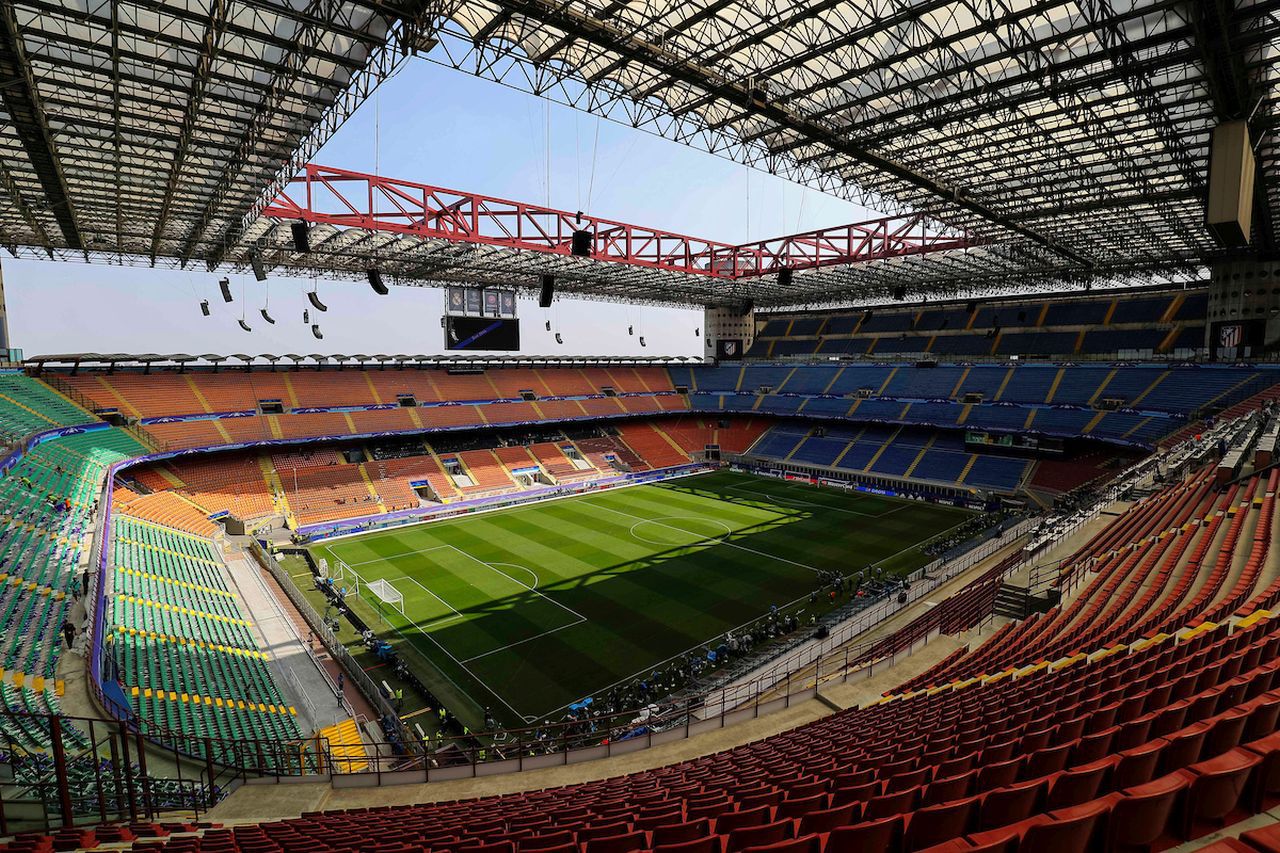 Another true and obvious fact about Italians is that they love their football! It is embedded in their culture and Milan is no different. So it is quite normal that the largest stadium in Italy is here and it is the San Siro Stadium. Well, the official is Giuseppe Meazza but everybody calls it San Siro. And the uniqueness is that it is host to not just one international football team, but 2: A.C. Milan and Internazionale Milano.
There is also a museum at the stadium so if you are a soccer fan, don't miss the chance to see all those trophies and get your collectibles.
8. Cimitero Monumentale or the Monumental Cemetery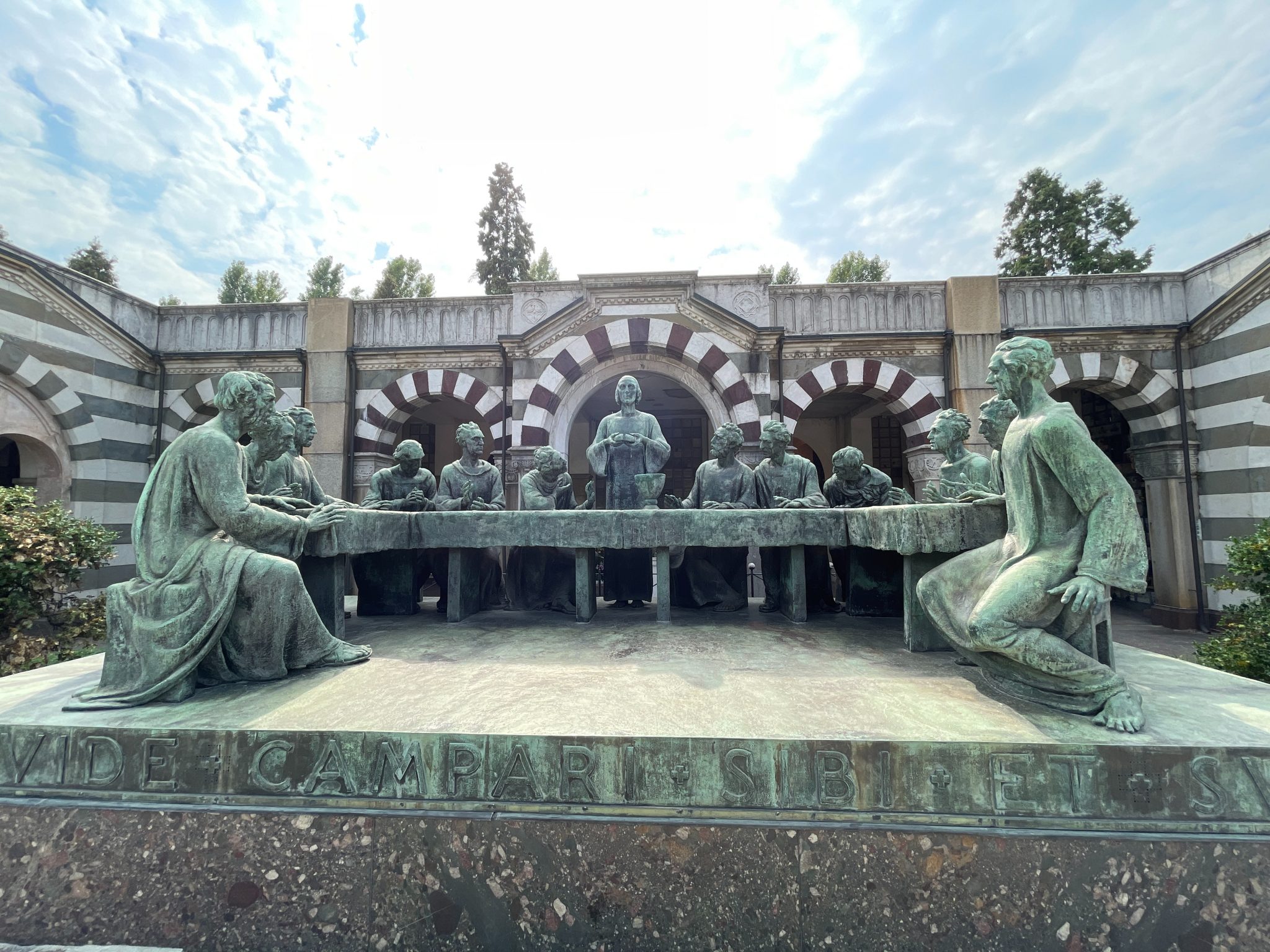 Spooky or not, the Monumental Cemetery is a Milan landmark to check out. It is a place to contemplate while admiring a variety of architectural tombs, sculptures, and mausoleums. It is a regular outside museum, taking you through the ages and history. Also, as you would expect, the vast cemetery is the final resting place of a large number of prominent artists, architects, and famous or wealthy personalities.
9. Sempione Park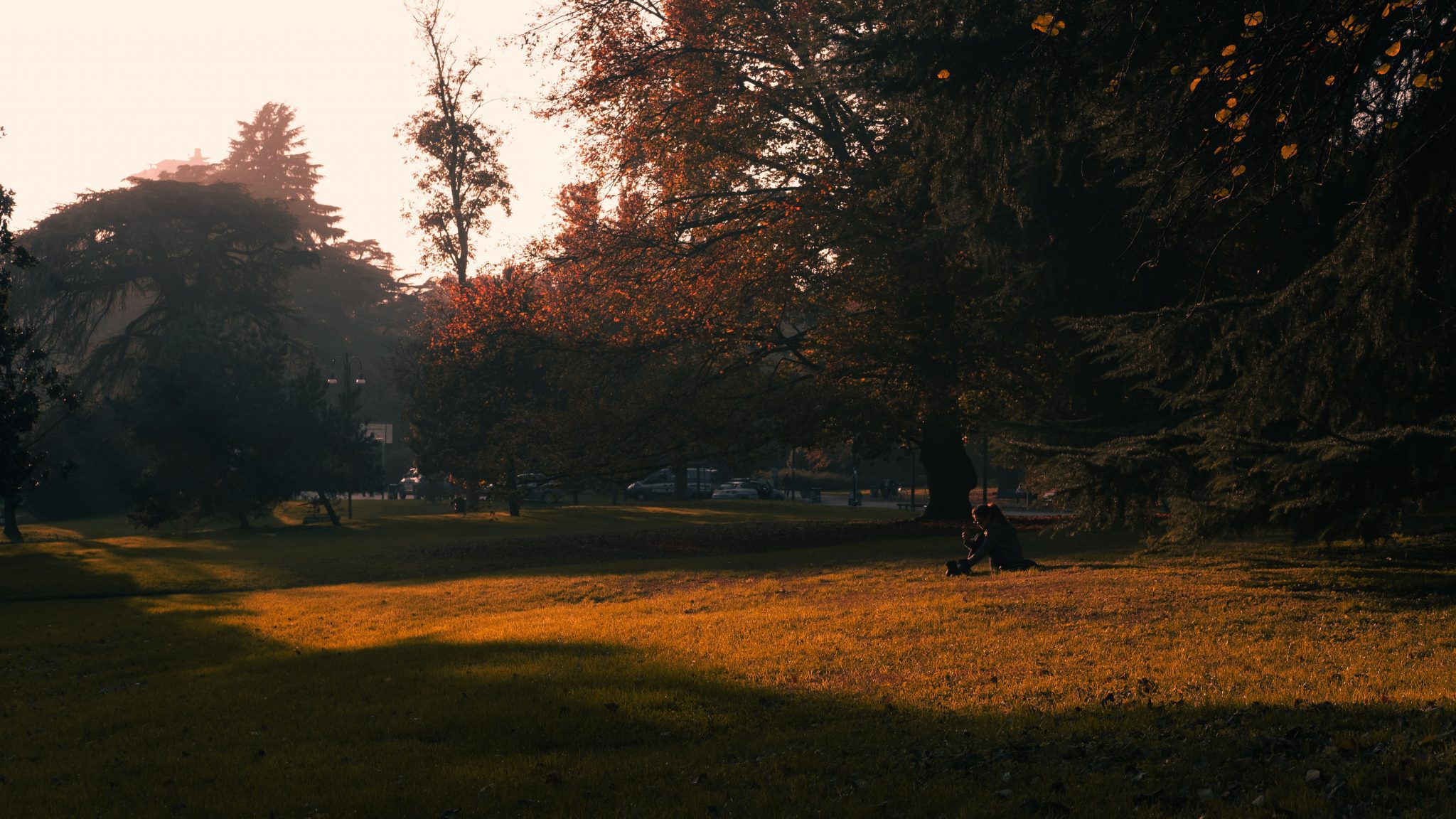 Sempione Park, this green oasis in the middle of Milan, is definitely on the list of places to see. The proximity to the Sforza Castle and the Arch of Peace places it at the heart of the city. What can you expect to find in Sempione? The perfect place for a picnic, a walk, music and people and everything nice to enjoy on a lovely afternoon. British landscape, an artificial pond, a tower, historic monuments, and museums. In a few words, just an incredible place to relax and spend some quality time!
10. Via Dante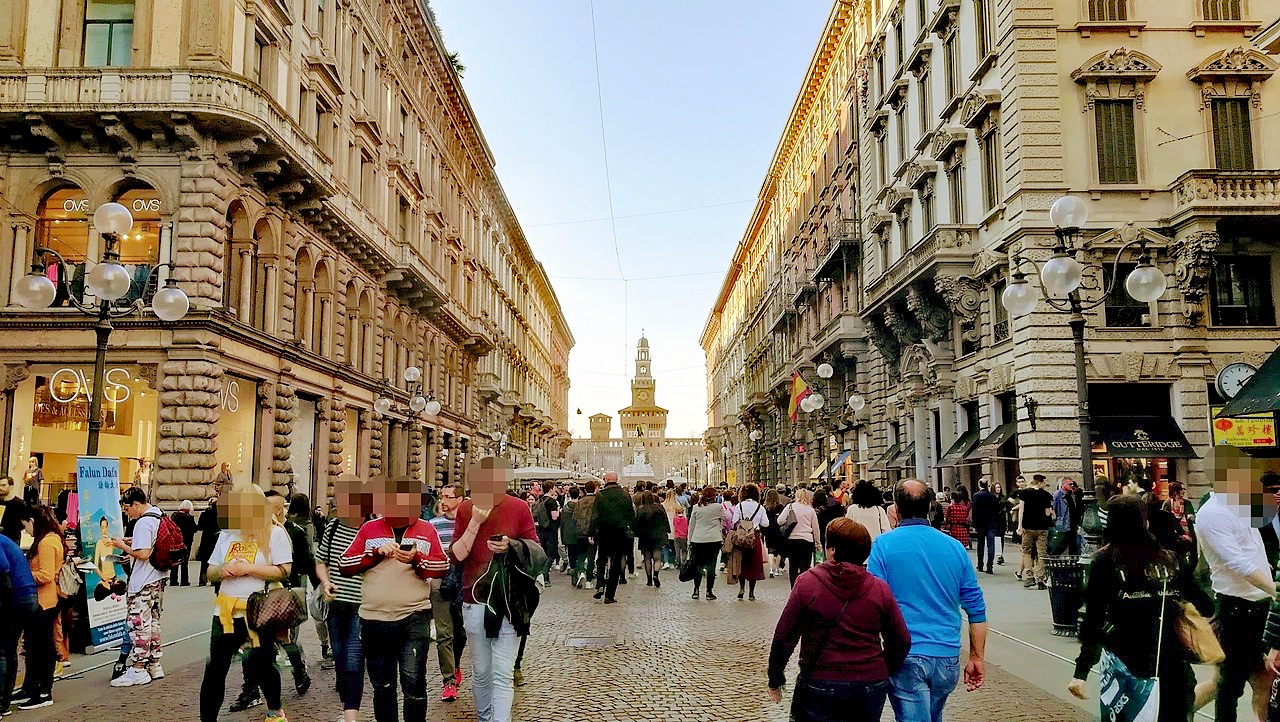 We have already mentioned the most famous shopping place in Milan but there are quite a few others as well. So now let's take a stroll on the pedestrian street, Via Dante. It is also centrally located between Duomo Square and Sforza Castle, and this elegant historic venue showcases everything from little boutiques to stylish shops, exquisite restaurants, and fancy bars. But let's not forget the cafes, as Italians do make and have great coffee!
11. Flea markets and antiques
If you are not so much into high fashion but more of a bargain and trinkets lover, there are some places that you will fall in love with. In the heart of the picturesque Navigli neighborhood, you can go treasure hunting at the Viale Papiniano Flea Market. And once a month antiquities take over for the Mercatone dell' Antiquariato.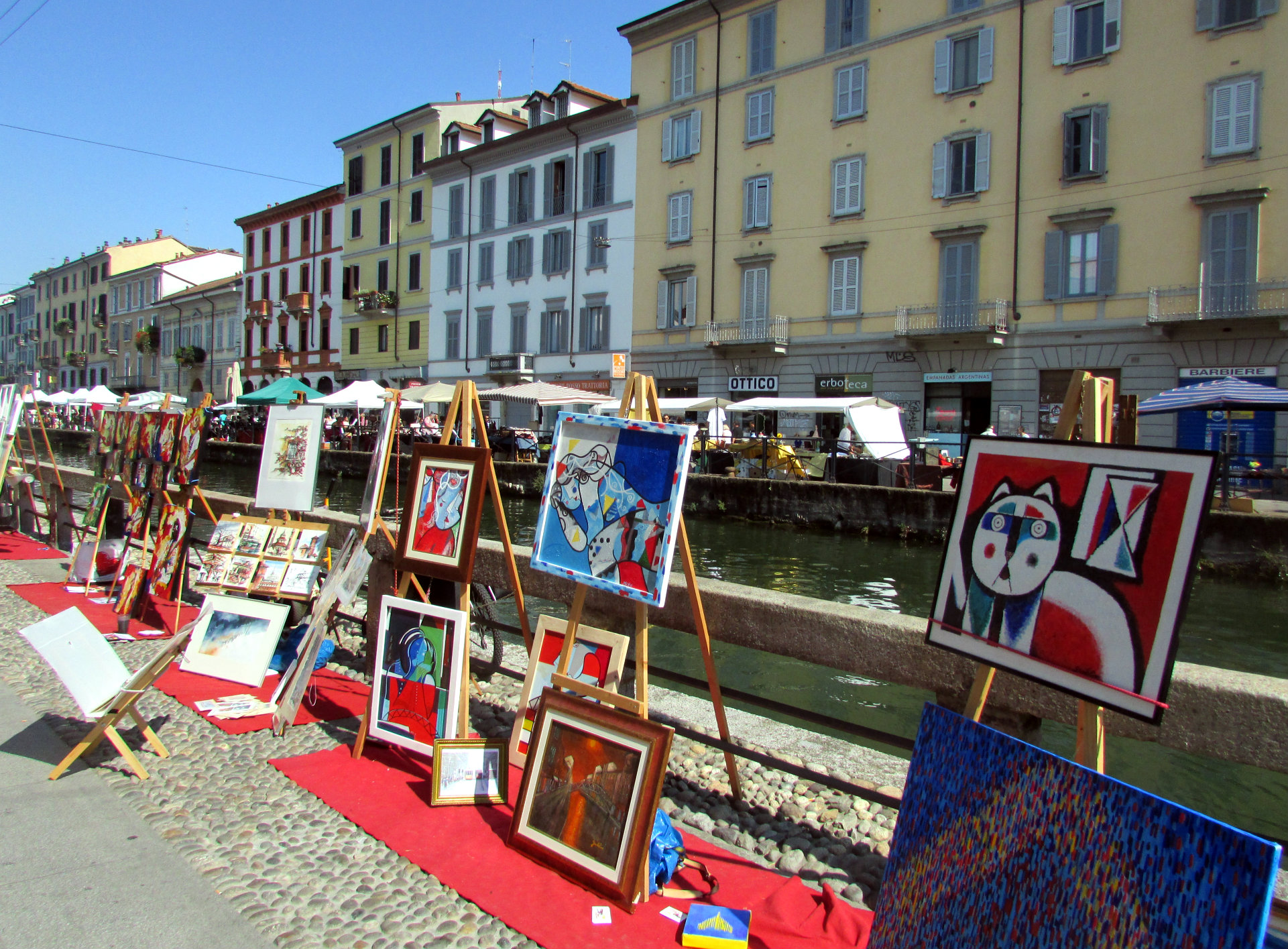 You can also check the Isola neighborhood for the weekend market and you will not be disappointed. Vintage clothes, jewelry, street foods, and all-around goodies will make for a very cool and hipster experience.
12. Chinatown in Milan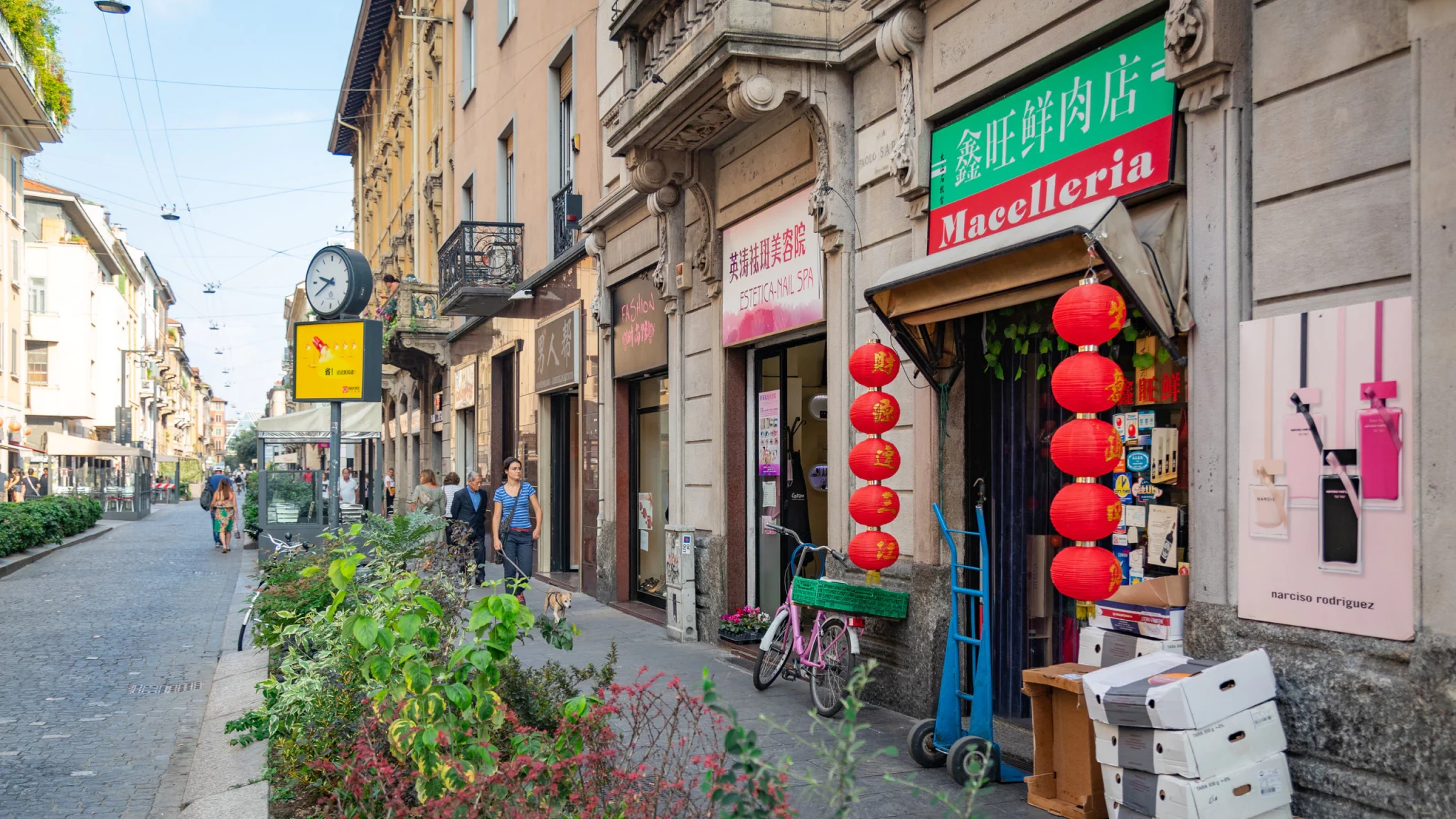 I would reason with you that you have to pay a visit to the ever-intriguing Chinatown. This neighborhood is home to the largest Chinese community in the whole of Italy and it will take on a journey back to exotic China. This red lanterned district entices you with traditional markets and restaurants, and Chinese traditional medicine shops, with bargains for high-quality goods at affordable prices. Take your pick!
13. Aperitivo in Milan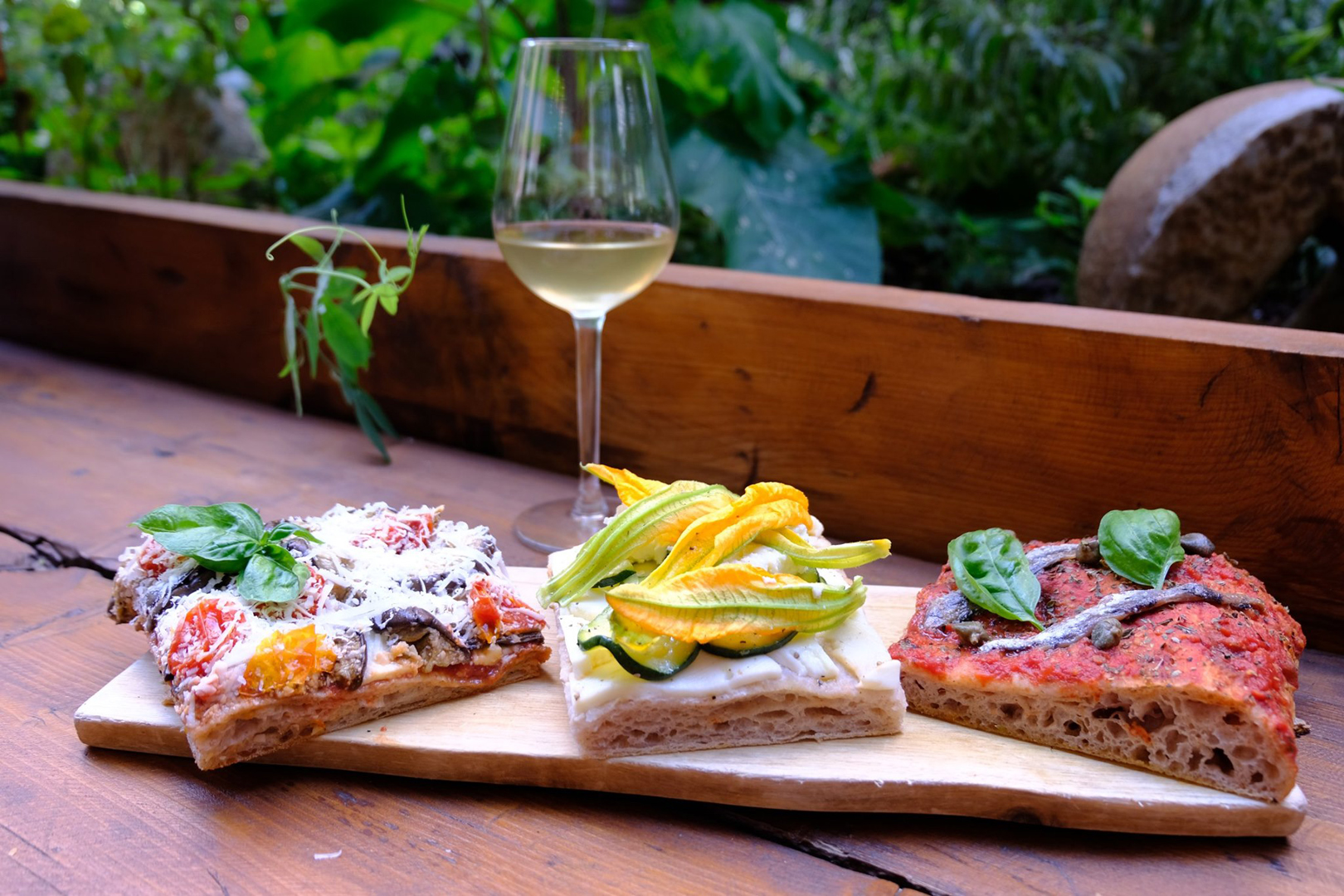 After all this walking and shopping, you might get a bit tired and decide to have a chill evening experience. And there is a traditional Italian treat for you. It's called Aperitivo and you must try it. It is very much like a happy hour but it implies the pre-dinner drink to be accompanied by something to snack on. So, expect your 6 – 8 PM drink to come along with anything from simple nuts and elaborate buffets with cheese and pizza. The best thing is that it's also complimentary!
14. Santa Maria Delle Grazie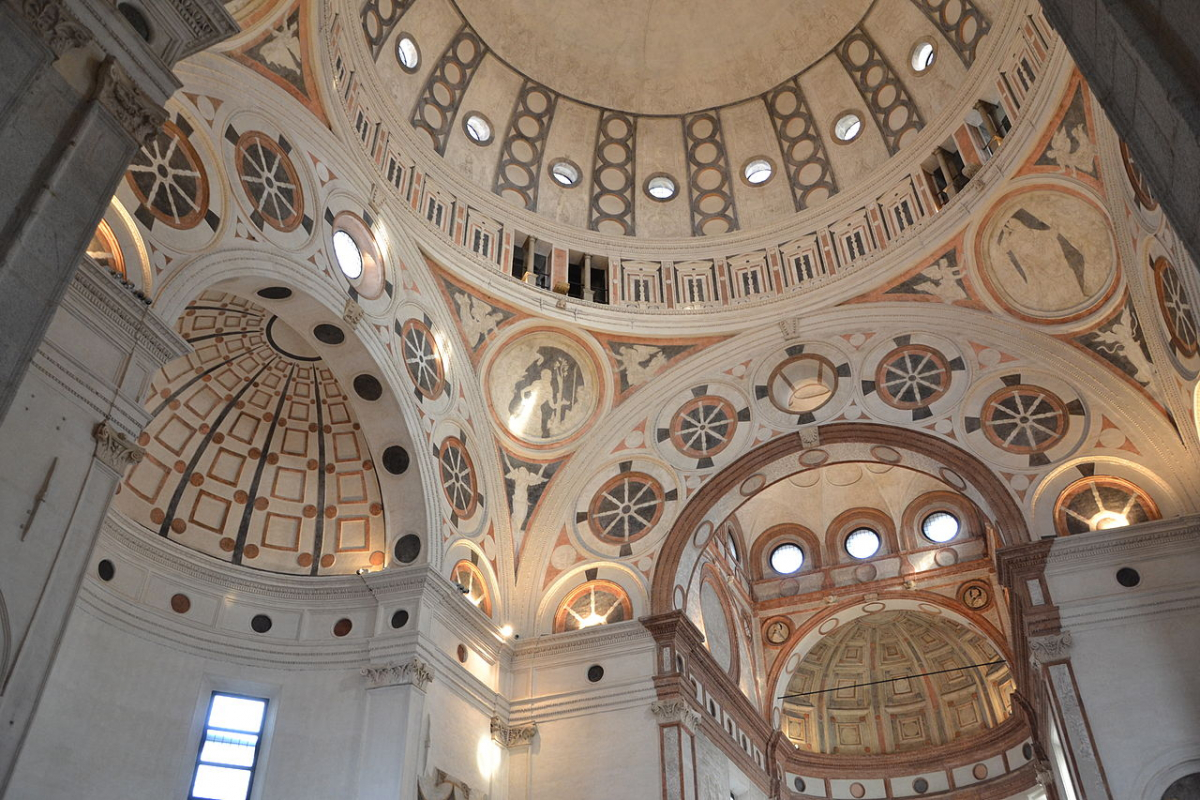 The Dominican convent is not just the home of the famous Leonardo's Last Supper but it is also a Unesco World Heritage Site. Grant you that it is most famous for the mural, but the Santa Maria Delle Grazie will charm you with its Gothic interior style and terracotta walls, but of course that the main attraction is in the refectory of the convent.
15. Milan's defensive Gates
If you are a history enthusiast and in search of monuments to check, I definitely recommend the several Milan gateways. Of course that throughout times and centuries the city walls changed quite a bit, following the life of the city. You can uncover relics from Roman times to Middle Ages to the Spanish Conquest of Milan. Each gate with its unique style presents different ages in the life of Milan city: Porta Nouva, Porta Ticinese Medievale, Porta Venezia, and Porta Garibaldi.
16. Fondazione Prada – One of the best things to see in Milan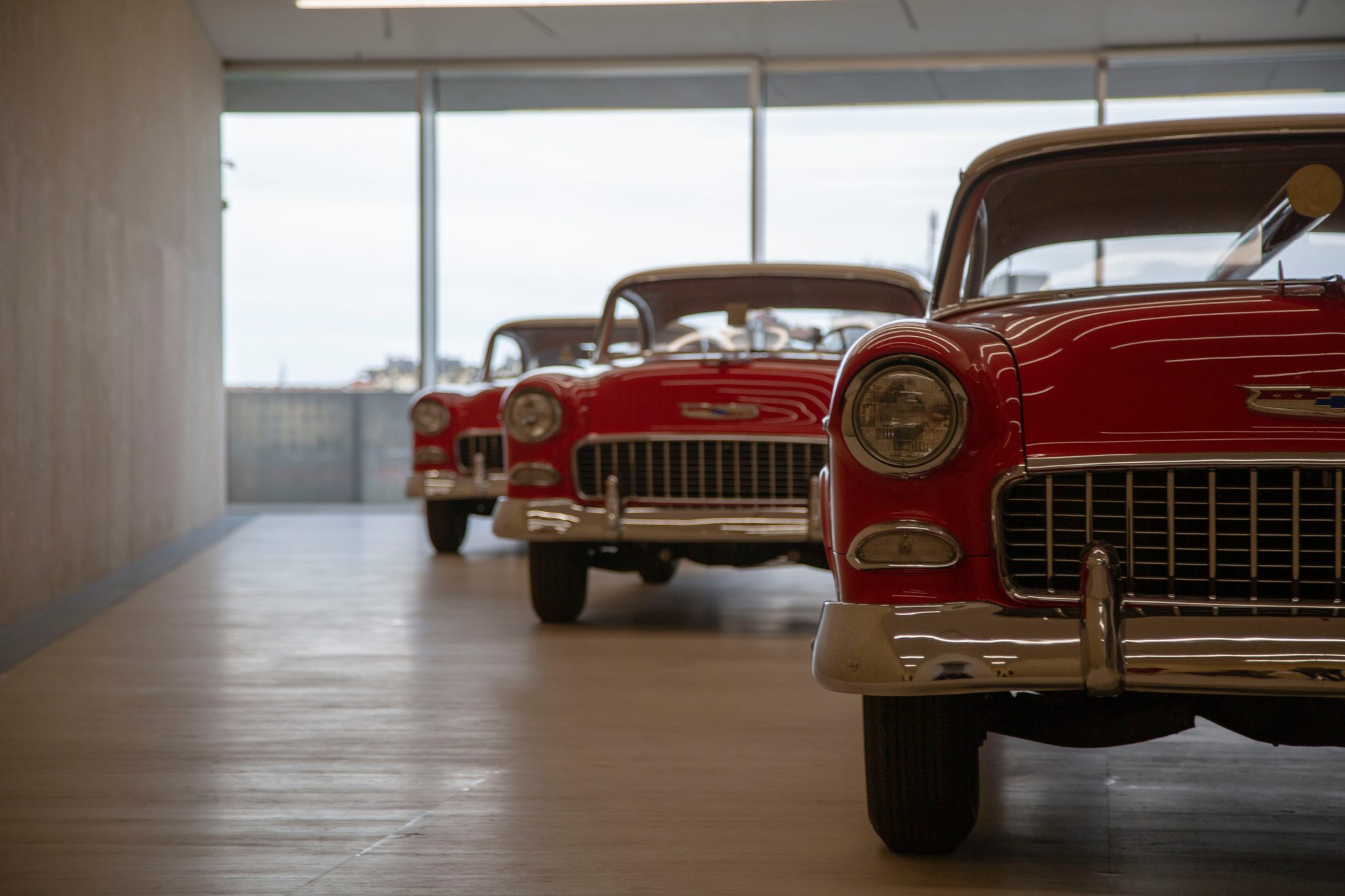 It's not only history and ancient art that has a place in Milan. Modern holds a place of honor at Fondazione Prada. It is more than a museum, an exhibition, or an art gallery. It is more like an institution dedicated to celebrating everything contemporary, both in art and culture.
Opened in 2015, the site is comprised of 10 buildings, including a tower covered in shimmering gold leaf. It is the not-to-miss place for anyone willing to emerge into this bourgeois world.
Also, Fondazione's external spaces, the Bookshop, the famous Bar Luce, and Torre Restaurant are on the premises and can be accessed without an admission ticket.
17. Italian Cuisine
You can not or rather you should not visit Milan without trying at least a few of the exquisite restaurants or tasting some delicious traditional meals. You can have your pick of a Rissoto Milanese, Ossobuco, or Costoletta a la Milanese, or maybe just have a coffee at Bar Luce. I will not spoil your curiosity but I will give you a few of the most unique places to have a look at.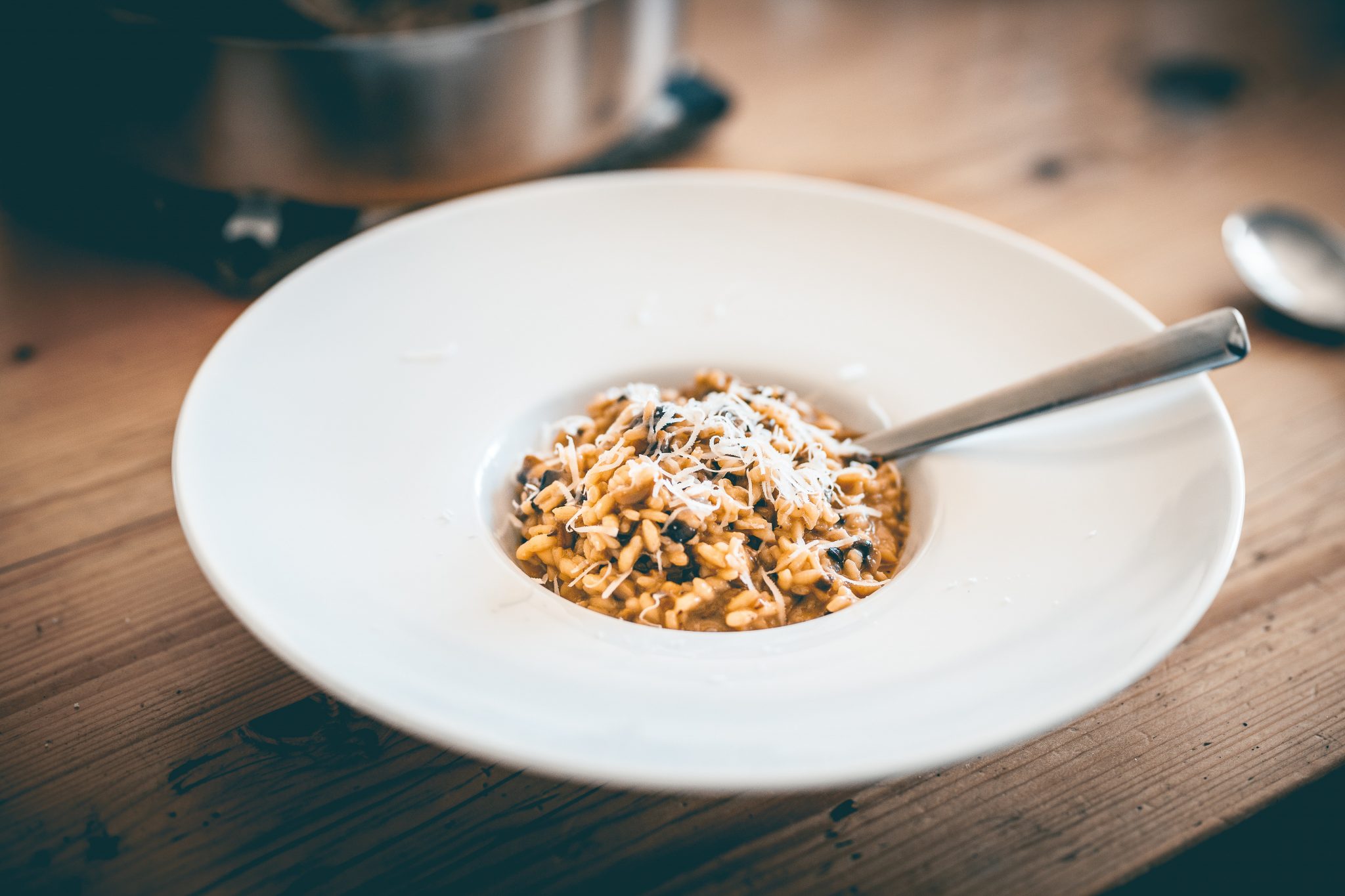 Cascina Cuccagna is a little renovated farm property, dating to the 17th century, that now houses a restaurant. Fresh food delivered by local farmers, a garden, and let's not forget the bar turned into a hip space for local young creatives and tourists alike.
But if your style leans more towards Michelin-star restaurants, you can try one of the top-rated ones, such as Cracco. You will get an experience with first-class courses and service that will leave your taste buds enchanted.
18. Isola – One of the best things to see in Milan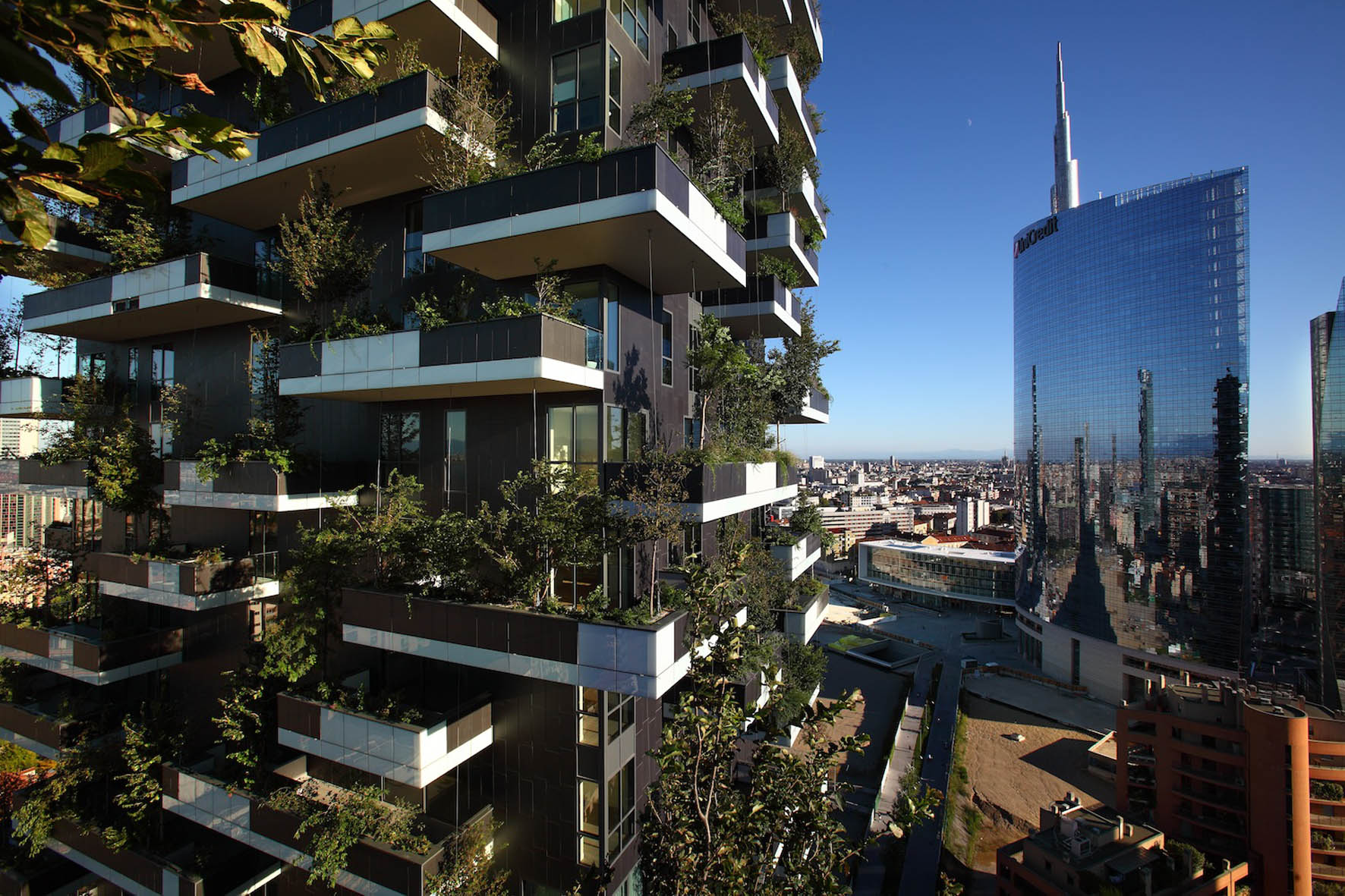 Milan has a lot of faces and cool experiences for you to emerge into. And one of these not-to-miss experiences is a visit to the Isola. This is one of the most vibrant neighborhoods in Milan, perfect for another type of trip. Tiny, narrow streets with graffiti walls, fashion boutiques, organic food shops, and family-run trattorias are all around. Or you can pick a cool cafe to rest in, enjoy the flea market experience, or have a drink in one of the many trendy bars.
19. San Vittore al Corpo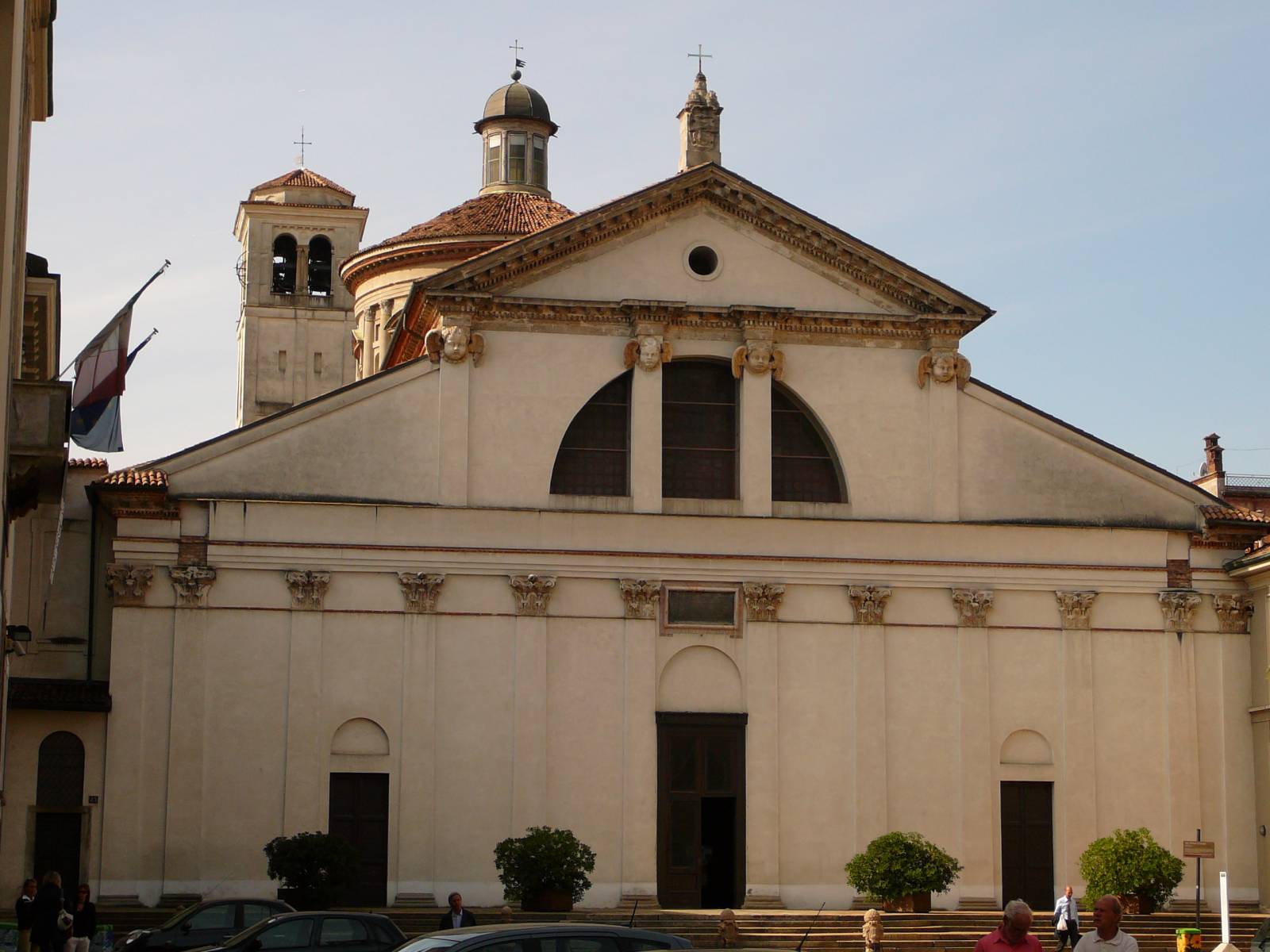 Might not be the most famous church in Milan, but this little basilica has some of the most spectacular views to offer. San Vittore al Corpo is not just the little church located in the shadow of the National Museum of Science and Technology, a place to walk by on your way to see Leonardo's inventions.
The exterior of the church might have not much to say to impress you but the interior will leave you speechless. The altar, the sculpted pillars, the golden decorations but it is the ceiling that will leave you in awe. This is truly one secret gem to put on the 20 Best Things to See in Milan list.
20. Leonardo da Vinci's Vineyard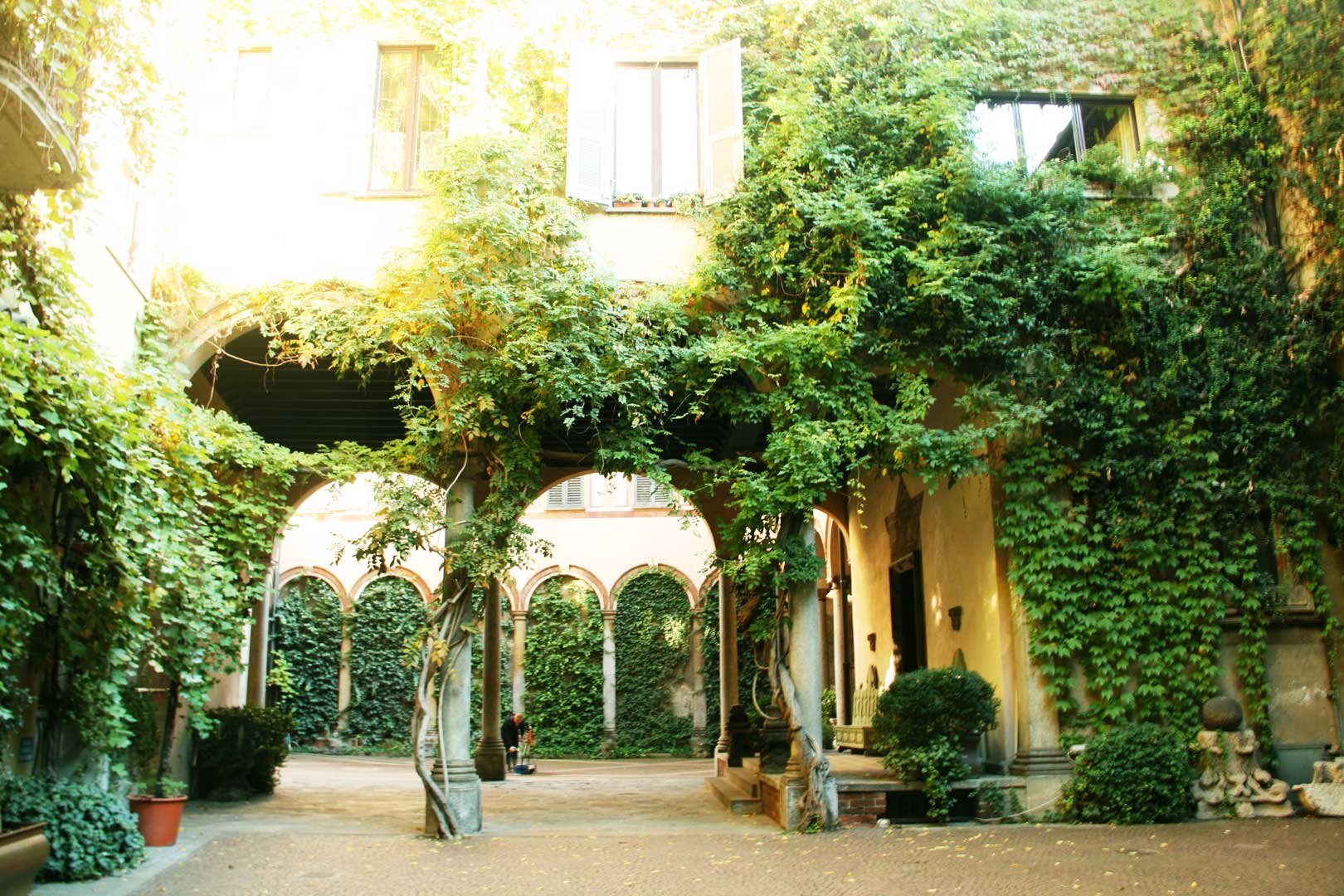 Take another step back in time and admire yet another Leonardo da Vinci-related spot.
In the heart of the city lies an ancient vineyard, donated to him by none other than Ludovico Sforza. The vine was given to him in recognition and honor of the incredible works he has performed for the duke.
The elegant Casa Degli Atellani is the place where the vineyard lies. It is tucked away in between a beautifully manicured, lush garden. Best place to just enjoy this serene spot!
For sure there are a lot of other hidden gems and treasures for you to uncover in this lively, beautiful, and trendy city, but I do hope you enjoyed the 20 best things to do in Milan, I picked for you!
And on this note, I would like to invite you to download your free Framey App (available on Google Play and App Store), for many other cool destination ideas.