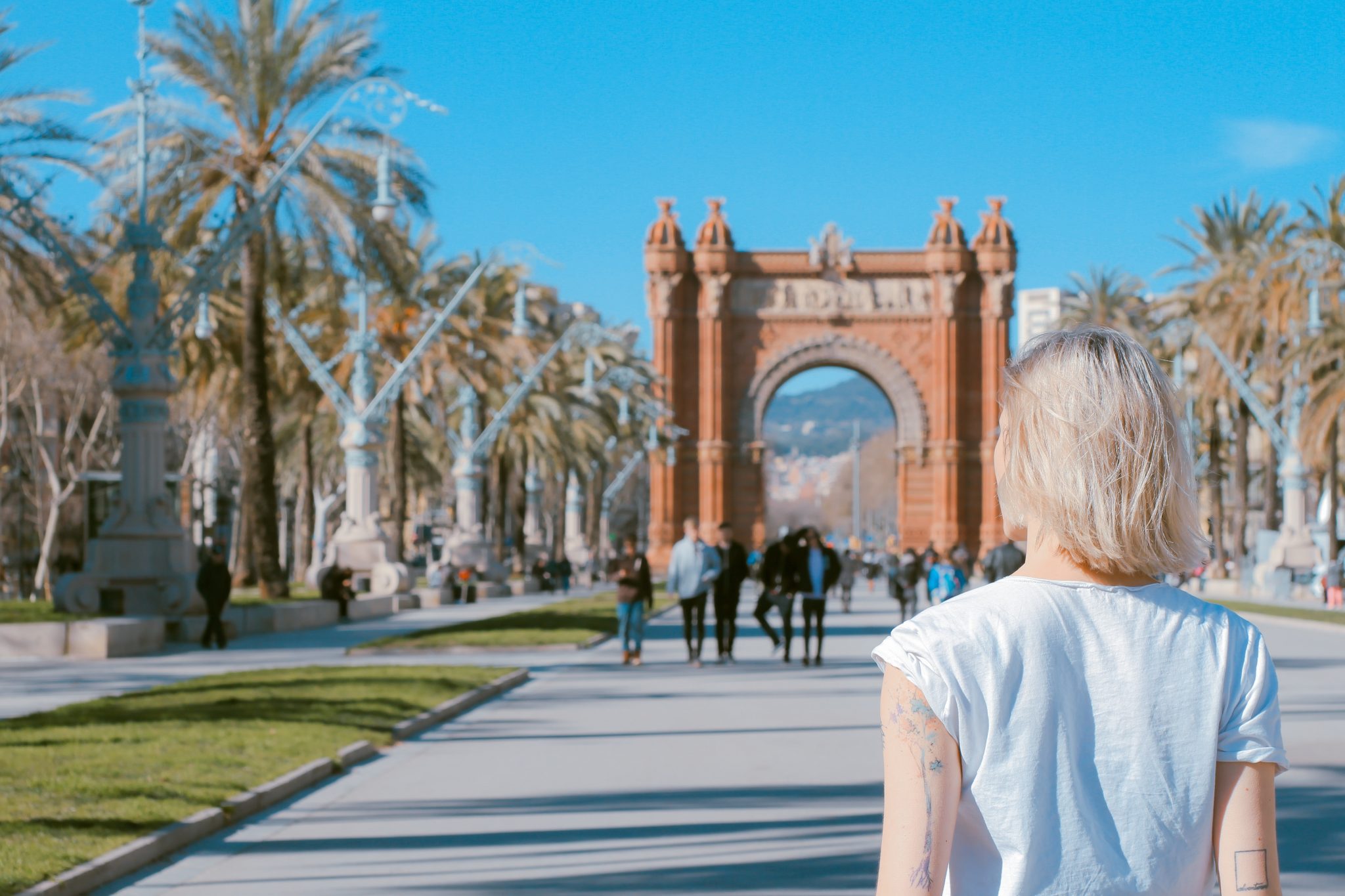 Only London, Paris, and Rome attract more tourists to Europe than charismatic Barcelona, the capital of Spain's Catalan region and former home of legendary architect Antoni Gaudí (1852-1926). Wondrous gothic and Catalan modernism architecture aside, internationally renowned museums and galleries; sophisticated eateries, an Olympic Games site, and some of the world's best city beaches are just some of the treasures to be found in and around the shadows of this most magical of destinations. Framey brings you the best places to visit in Barcelona, and five bonus hidden gems.
1. Sagrada Família – Best Places to Visit in Barcelona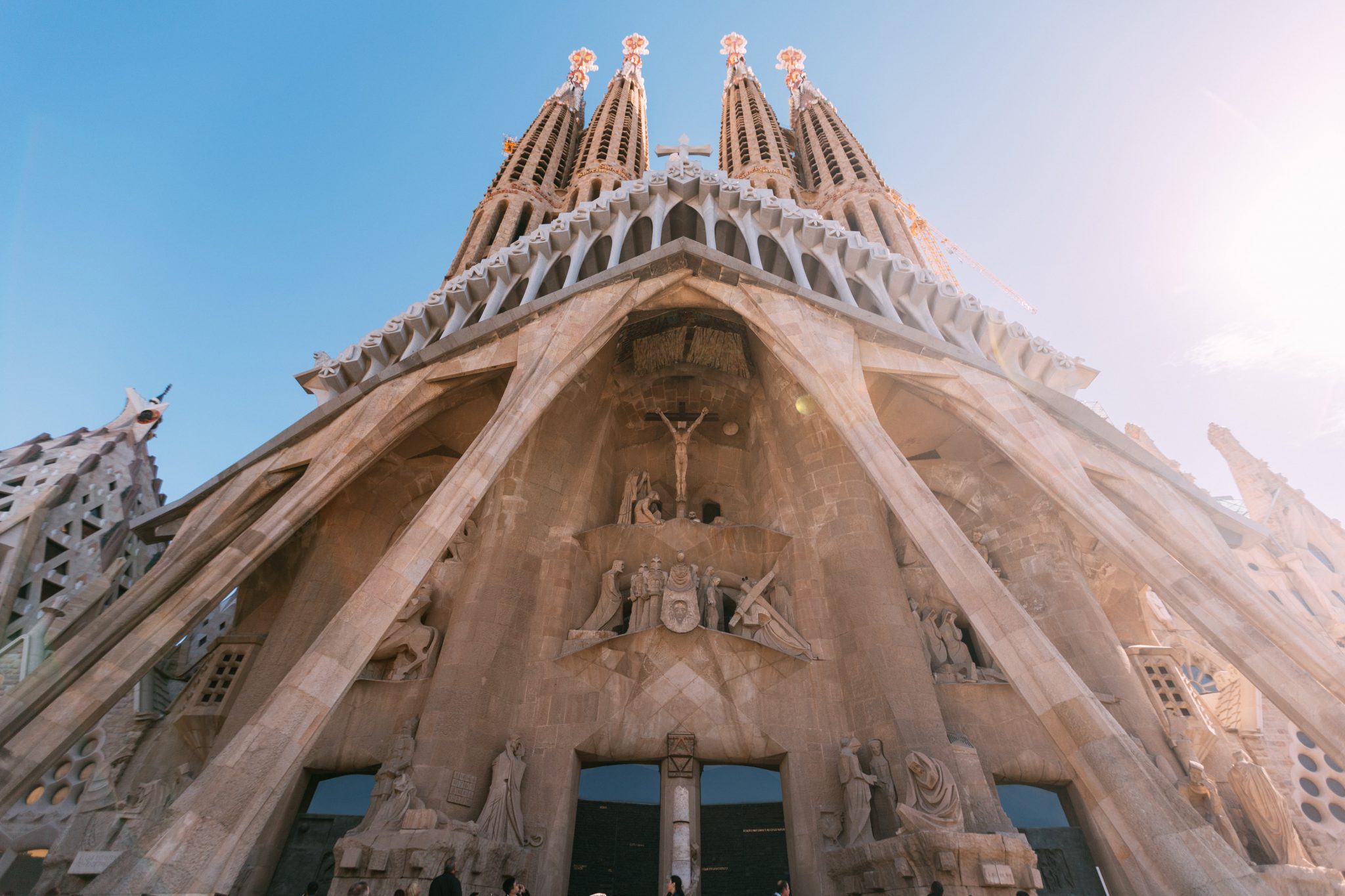 Antoni Gaudí looms large throughout Barcelona, with several of his mind-bending architectural creations listed as UNESCO World Heritage Sites. Perhaps nothing better symbolizes the man's brilliant brain and boundless imagination than the towering Sagrada Familia (sometimes called Gaudí's Cathedral), as famous for the fact that it has remained unfinished for nearly a century and a half as it is for its towering magnificence. The construction of Spain's most visited – and iconic – structure began in 1882 and is scheduled to be completed in 2026, funded predominantly by private donors. The highest of the basilica's 18 towers will rise to 170m (560ft), its intricately carved facades adorned with religious imagery that tells the story of Christ's life. Inside, imposing tree trunk-like pillars create an almost forest feel.
2. Casa Batlló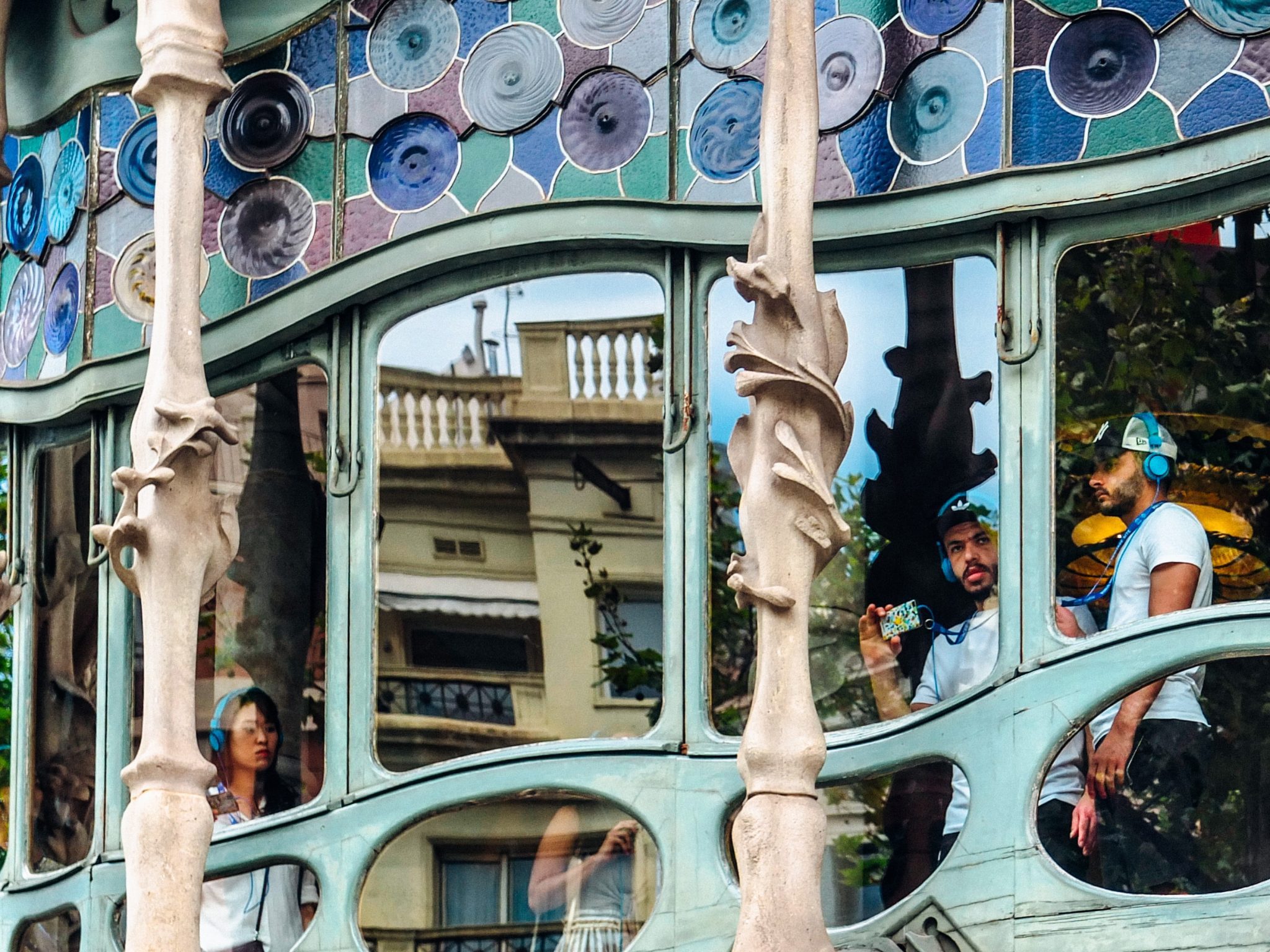 Another UNESCO offering from Gaudí, Casa Batlló showcases the architect at the peak of his powers. Gaudí was commissioned to spruce up this apartment block between 1904-06 which he did by splashing colorful mosaics across the exterior resulting in a monument that looks lifted straight from a fairytale. Interpretations vary as to the meaning of the design, though many like to believe it honors the story of Catalonia's dragon-slaying patron saint, St Jordi. The interior staircase mimics mammalian vertebrae, complemented by ocean-themed interior flourishes.
3. Las Ramblas – Best Places to Visit in Barcelona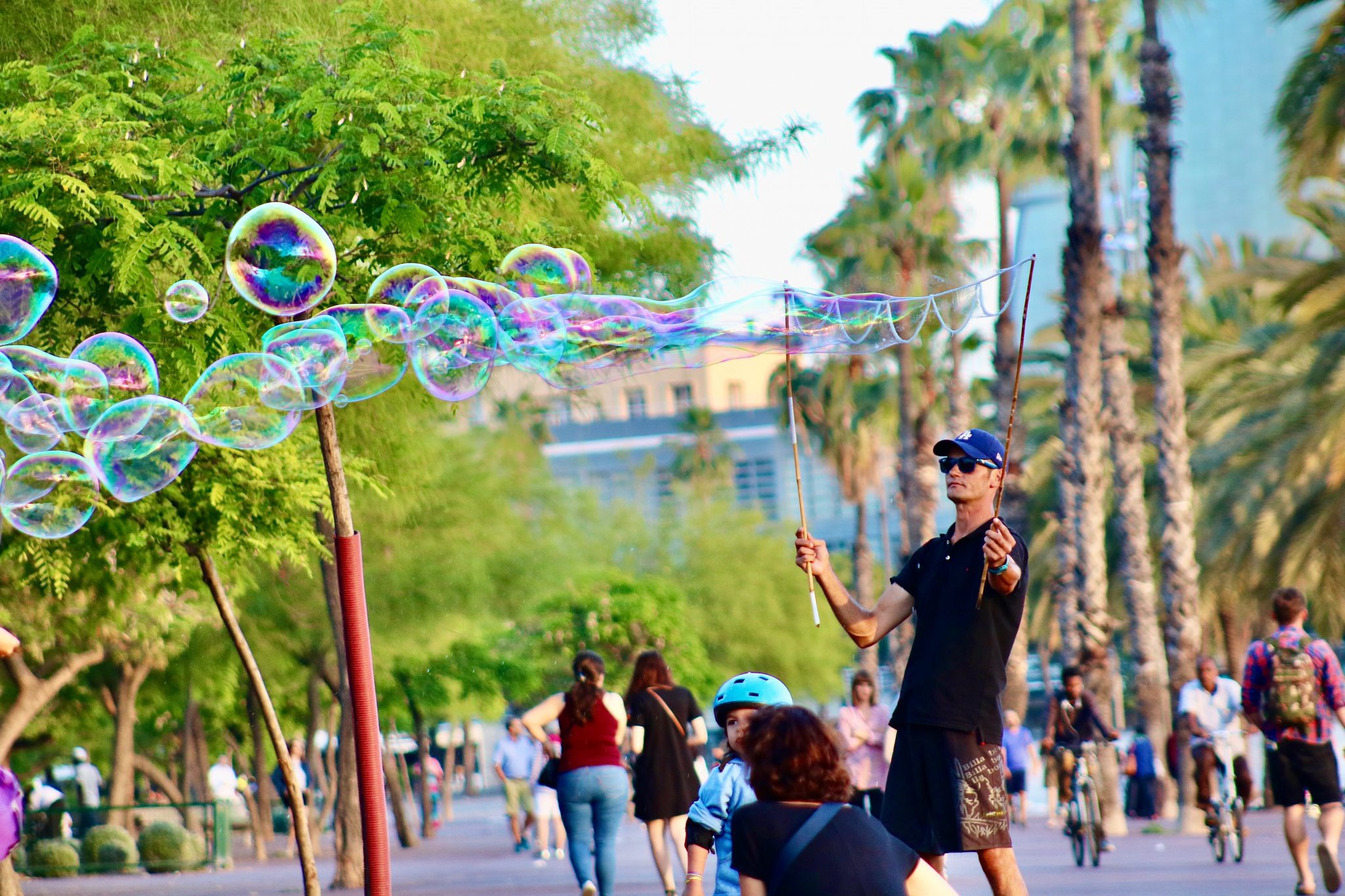 The city's main artery and lifeblood, vibrant La Ramblas (sometimes called La Rambla) is a legendary route that reaches southwards from Plaça de Catalunya to Port Vell, near the main ferry terminal. The 1.2km (0.7mi) thoroughfare runs past the Barri Gòtic (Gothic Quarter) and many of Barcelona's best attractions, but thanks to the likes of its artwork-adorned architecture, buskers, and street performers, wandering it has become an attraction in of itself. One of Europe's best people-watching spots, with no two, walks down it ever the same.
4. Picasso Museum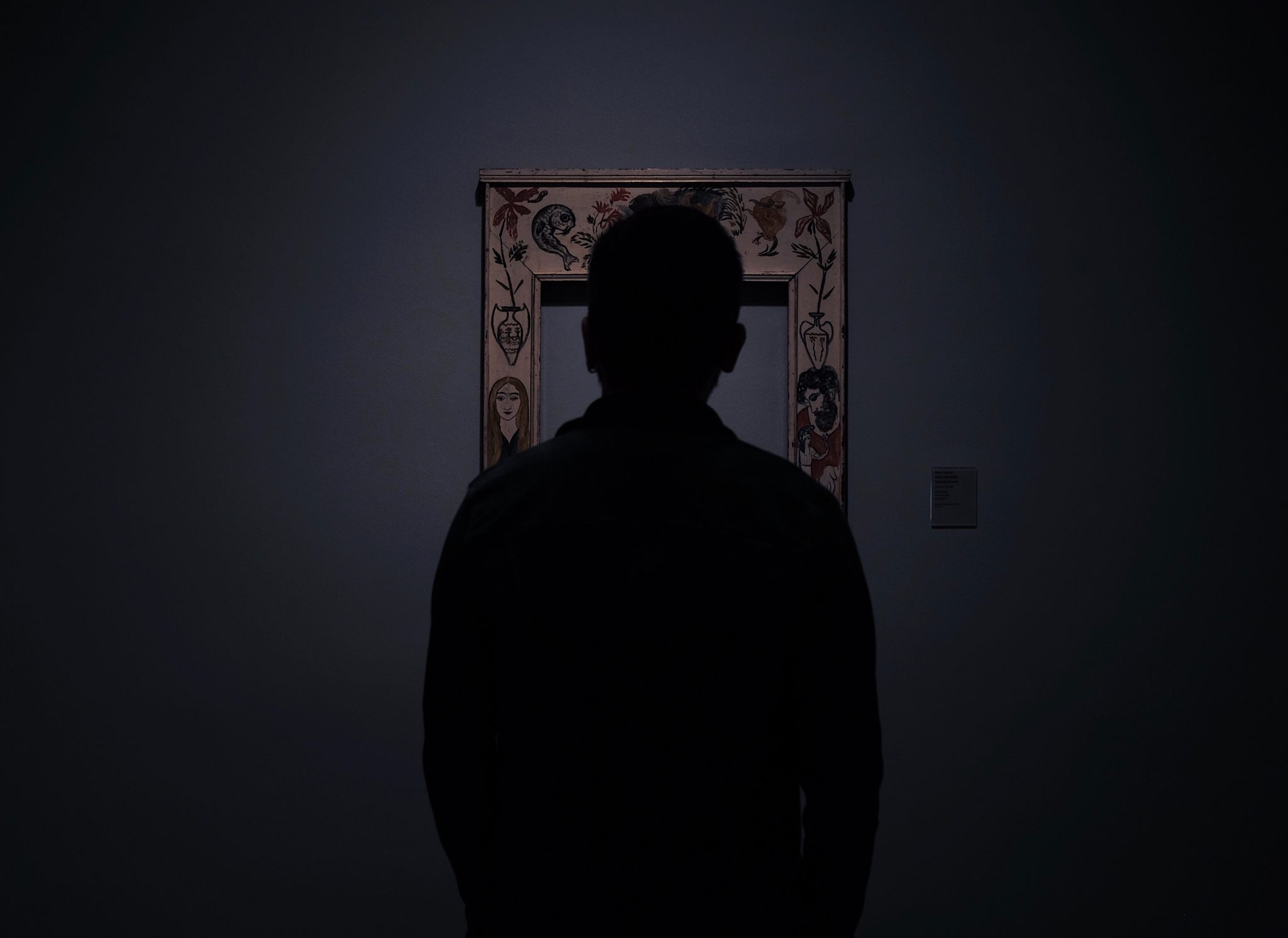 The Museu Picasso, or Picasso Museum, houses one of the world's largest – and grandest – collections of works by the esteemed Spanish artist, Pablo Picasso, who, as a youth, studied in Barcelona around the turn of the 20th century. Based in Barcelona's Old Town, the Picasso Museum's more than 4,300-strong collection will especially appeal to those interested in the earlier period of the artist's career thanks to substantial works like First Communion and Science and Charity, as well as information pertaining to Picasso's links with Barcelona and how living there shaped his world and artistic views.
5. La Boqueria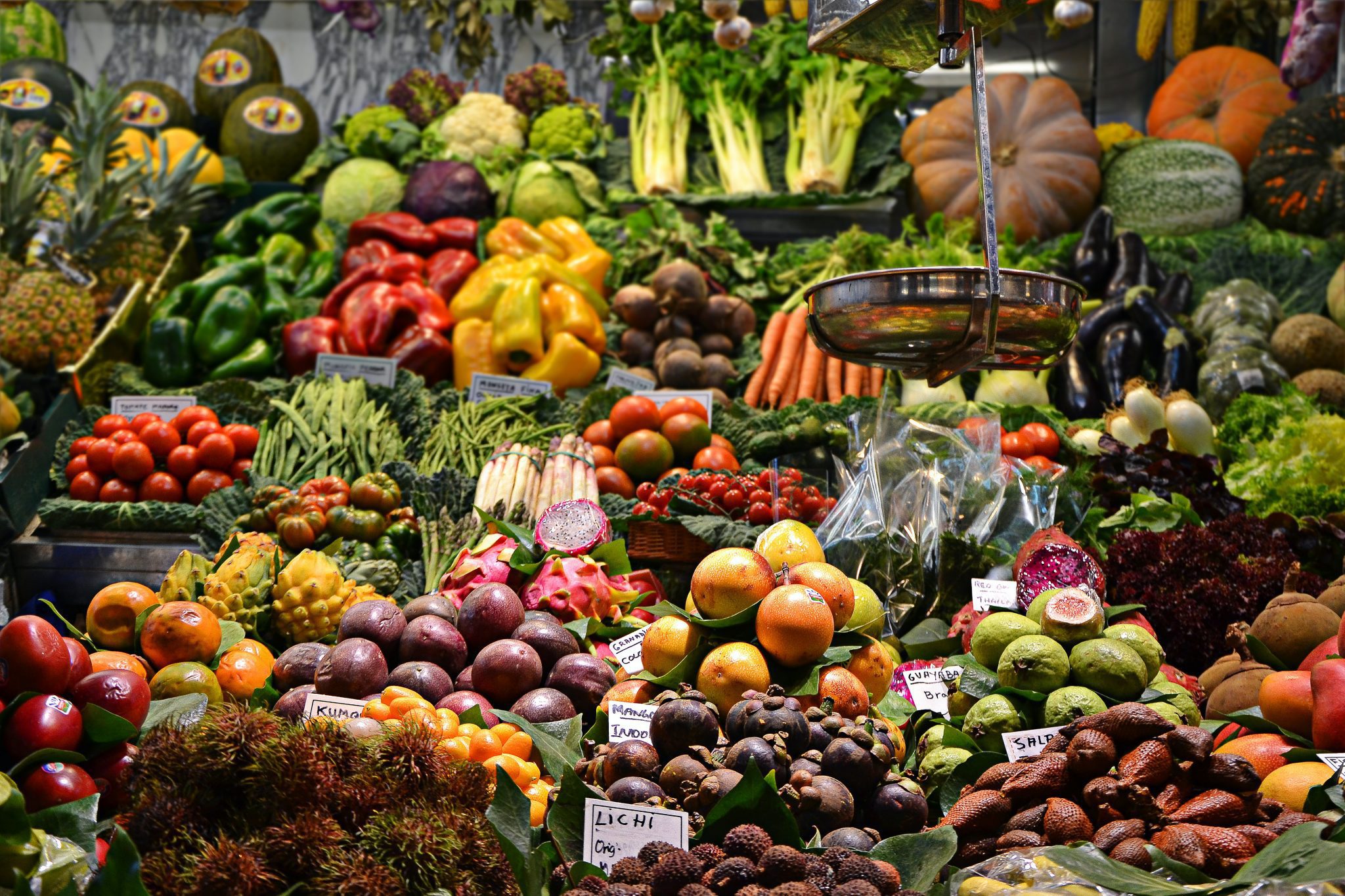 Positioned on Las Ramblas, La Boqueria is Barcelona's – and possibly Spain's – most famous market, where the air is thick with the scent of olives, cured meats, freshly baked bread, and the finest of European cheeses. Formally known as Sant Josep Market, the bustling gaggle of stalls has been serving the city since the mid-19th century. Parts are not for the squeamish though, the butchers' stall displays can be pretty graphic with various animal body parts that some may not be used to seeing let alone eating, but at least nothing goes to waste.
6. La Seu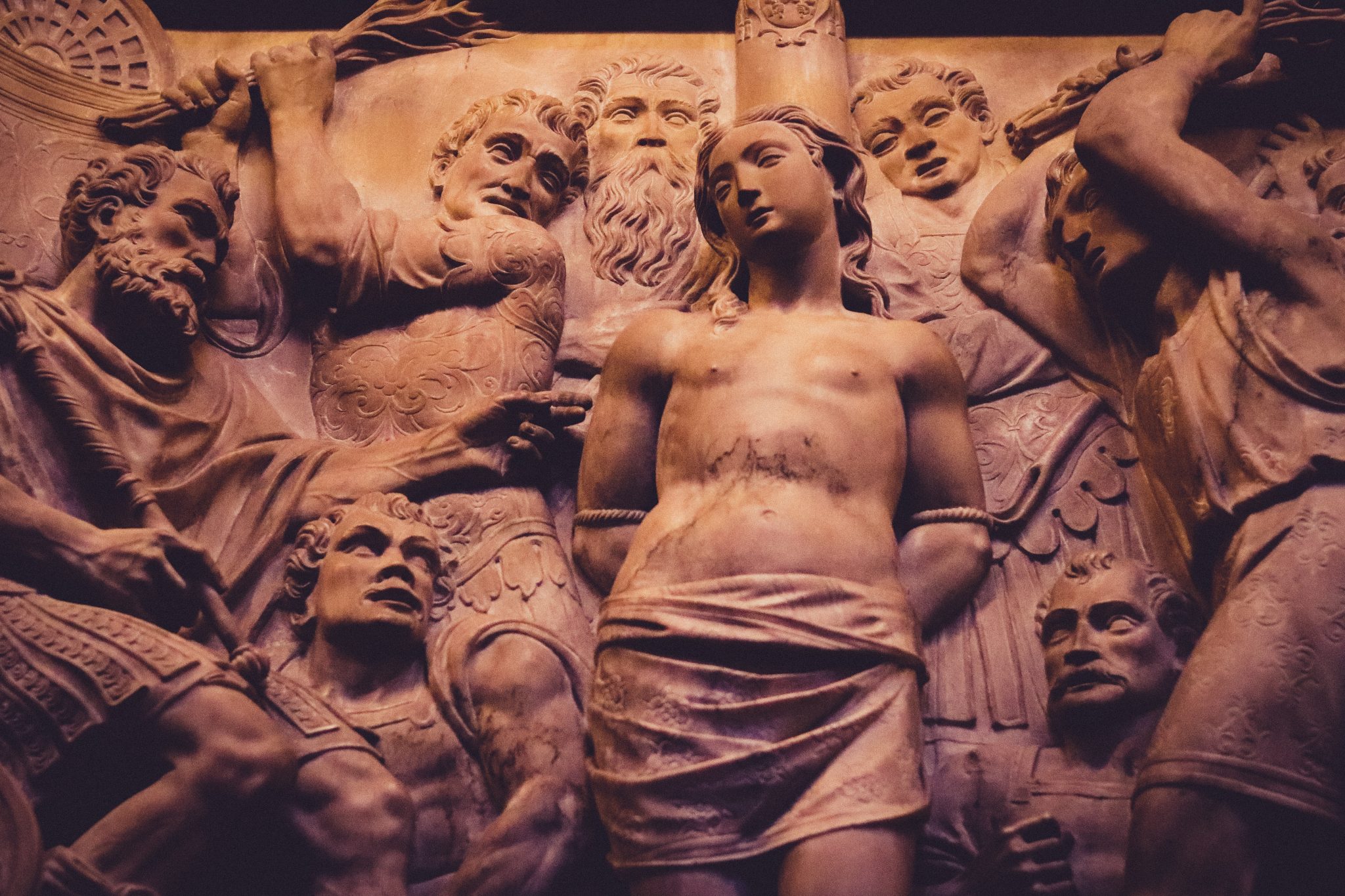 It was once believed that Barcelona was founded by the ancient god Hercules – and much of the architecture certainly seems to have a touch of the divine, especially its main cathedral, La Seau. Gaudí's creations – especially his 'cathedral' Sagrada Familia – steal most of the headlines, but La Seau is one of Spain's finest examples of gothic architecture. Built on an old Roman temple site, it has experienced several reimaginations during its 600-year history, and now boasts three naves, the crypt of Saint Eulalia (a young Christian woman tortured to death in the 4th century), and a rooftop that affords close-up views of its towers and some of the city.
7. Park Güell – Best Places to Visit in Barcelona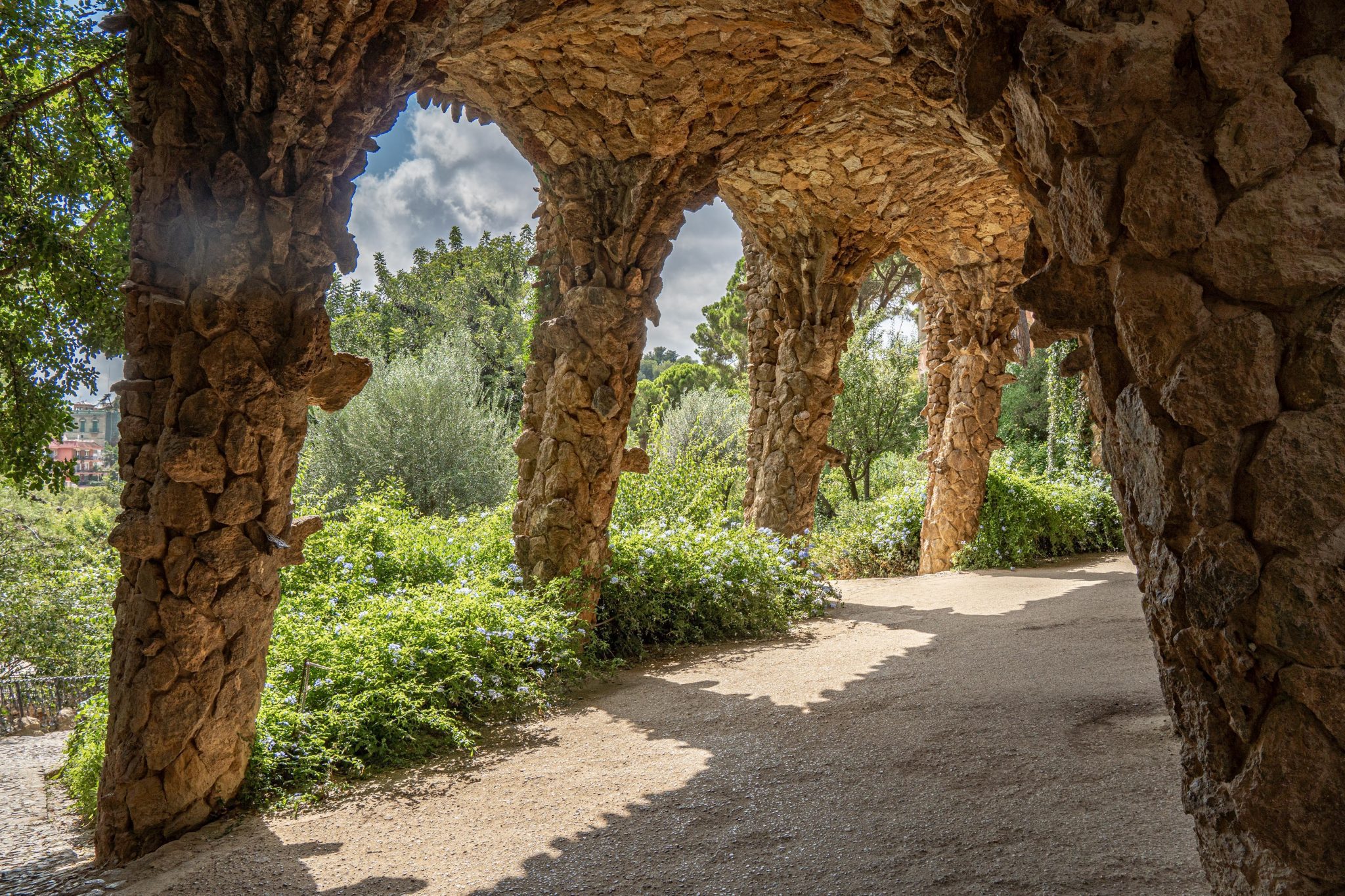 A wonderland from the wondrous mind of Gaudí, Park Güell allowed his imagination to run riot. The architect oversaw the design, planning, and construction of the 17-ha. (42-ac.) site over 14 years beginning in 1900. Considered one of the world's best public parks, Barcelona's most significant green space harbors the likes of oak, pine, and olive trees, and flower and herb gardens, alongside mosaic-clad sculptures and structures that take their cues from the natural landscape.
8. National Art Museum of Catalonia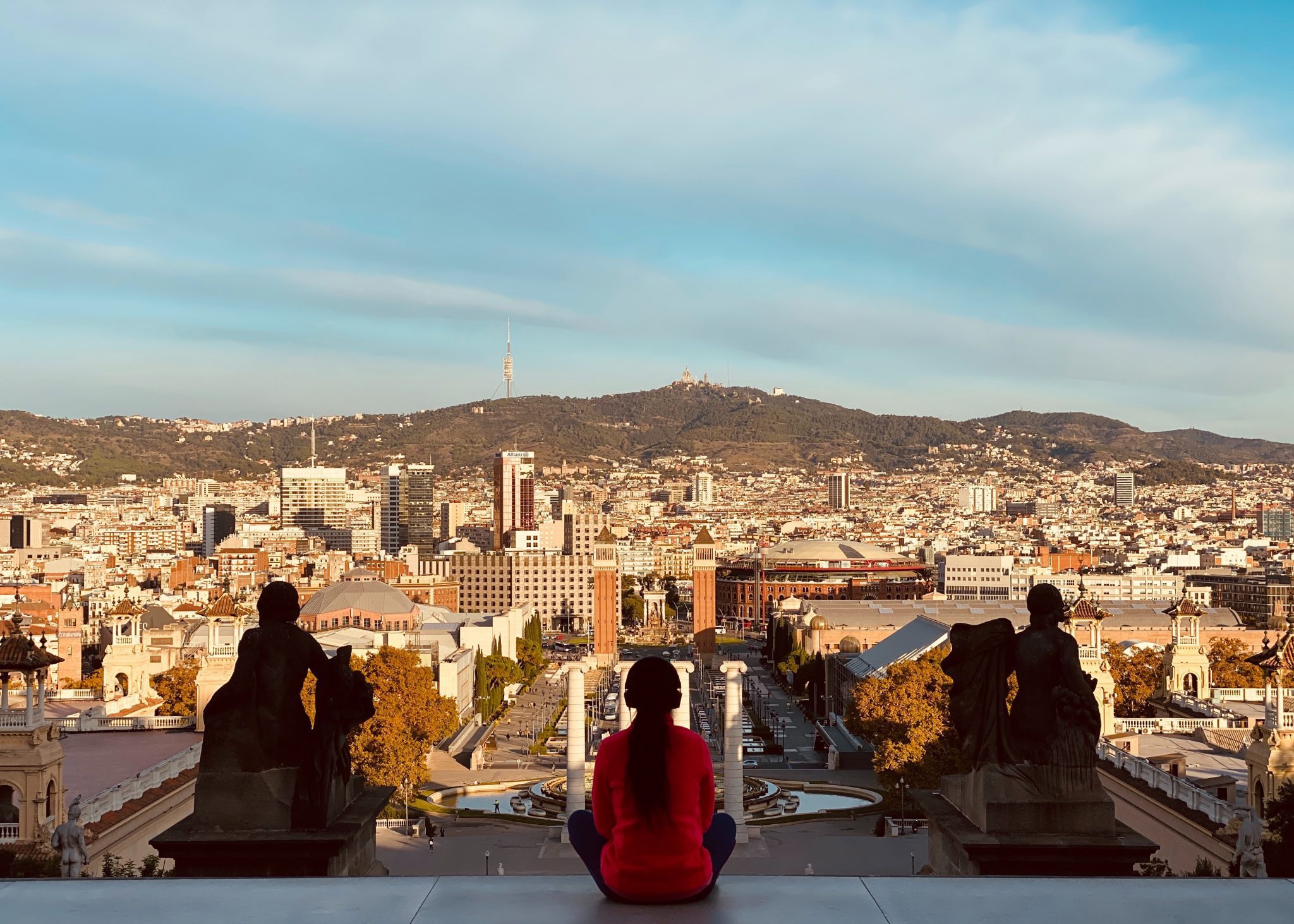 The gorgeous National Art Museum of Catalonia (or Catalan Museu Nacional d'Art de Catalunya) offers a spectacular view of the city and houses a collection that stretches for 1,000 years, including Romanesque, Renaissance, and Modern by artists like El Greco, Dalí, and Picasso. From the outside plaza, there's a breathtaking view of the sprawling cityscape below.
9. Botanical Garden of Barcelona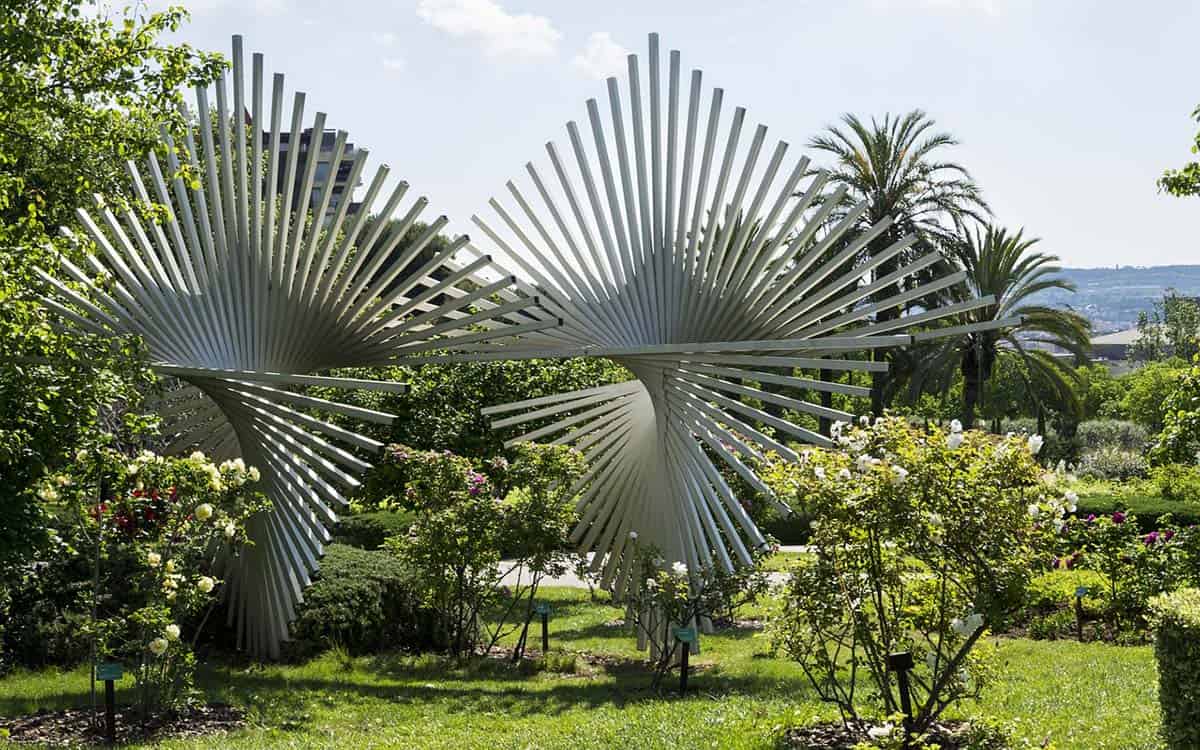 The Botanical Garden of Barcelona – or Jardí Botànic de Barcelona – is another significant green city space, this one springing from the raised grounds of Montjuïc Park. Around 1,500 species of plant grow from the 14ha. (35ac.) Even that's split between zones around the world with Mediterranean-like climates like Chile, Southern Australia, and South Africa (as well as the actual Mediterranean, obviously). As well as a tourist attraction the garden serves as a conservation and research project and offers a lovely view of Barcelona.
10. Casa Milà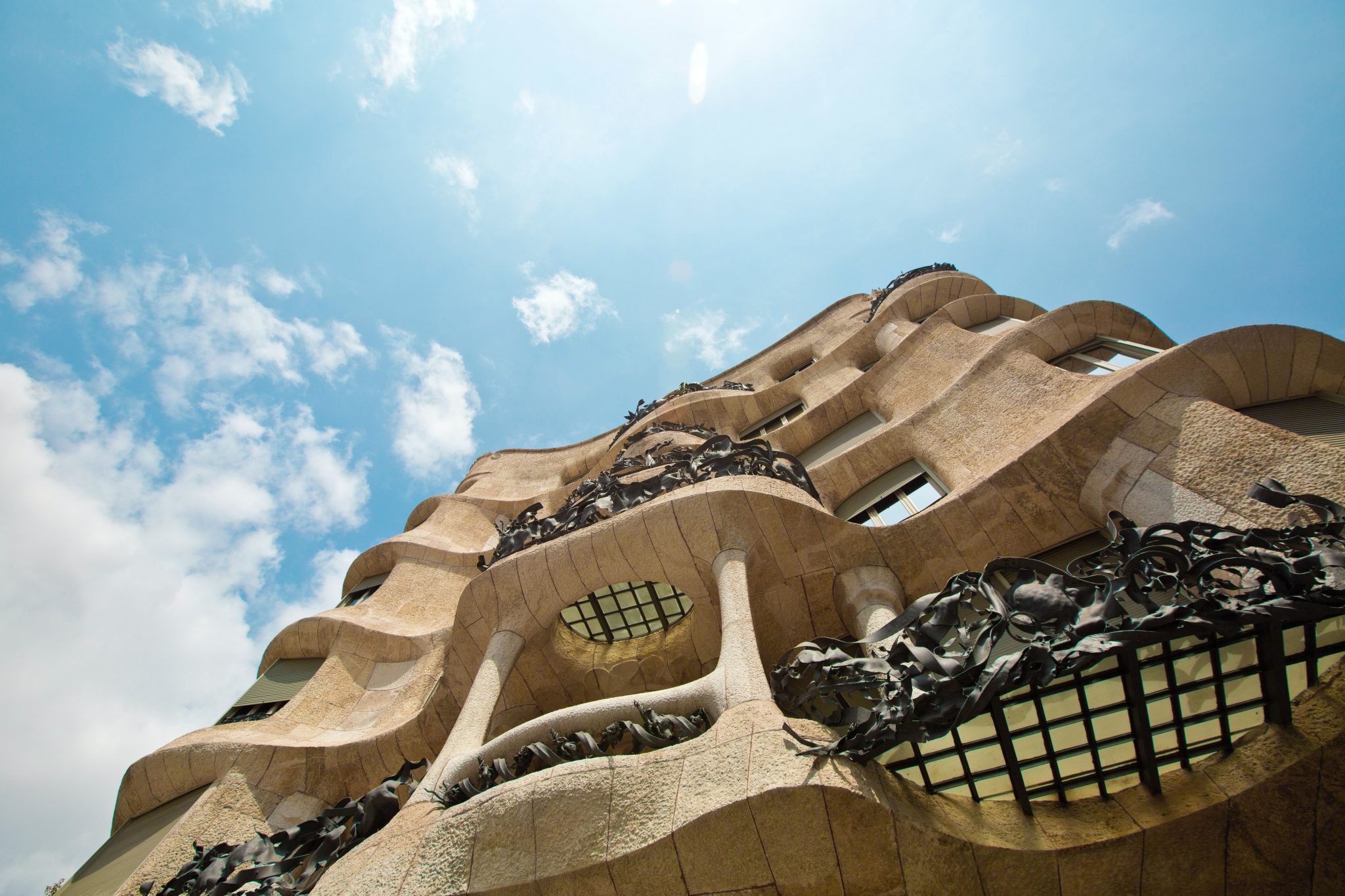 Also known as La Pedrera (which translates as "the quarry house"), the UNESCO-listed Casa Milà was Gaudí's last work before concentrating on the Sagrada Familia. The otherworldly architecture – another apartment block – looks as though it has almost been carved from one giant stone monolith, with cavernous-like dwellings set into a façade deliberately lacking color to lend it a more organic feel. The natural feel continues throughout the interior, with barely any right angles, while on the roof, chimneys resembling medieval knight-like figures keep watching.
11. Nau Bostik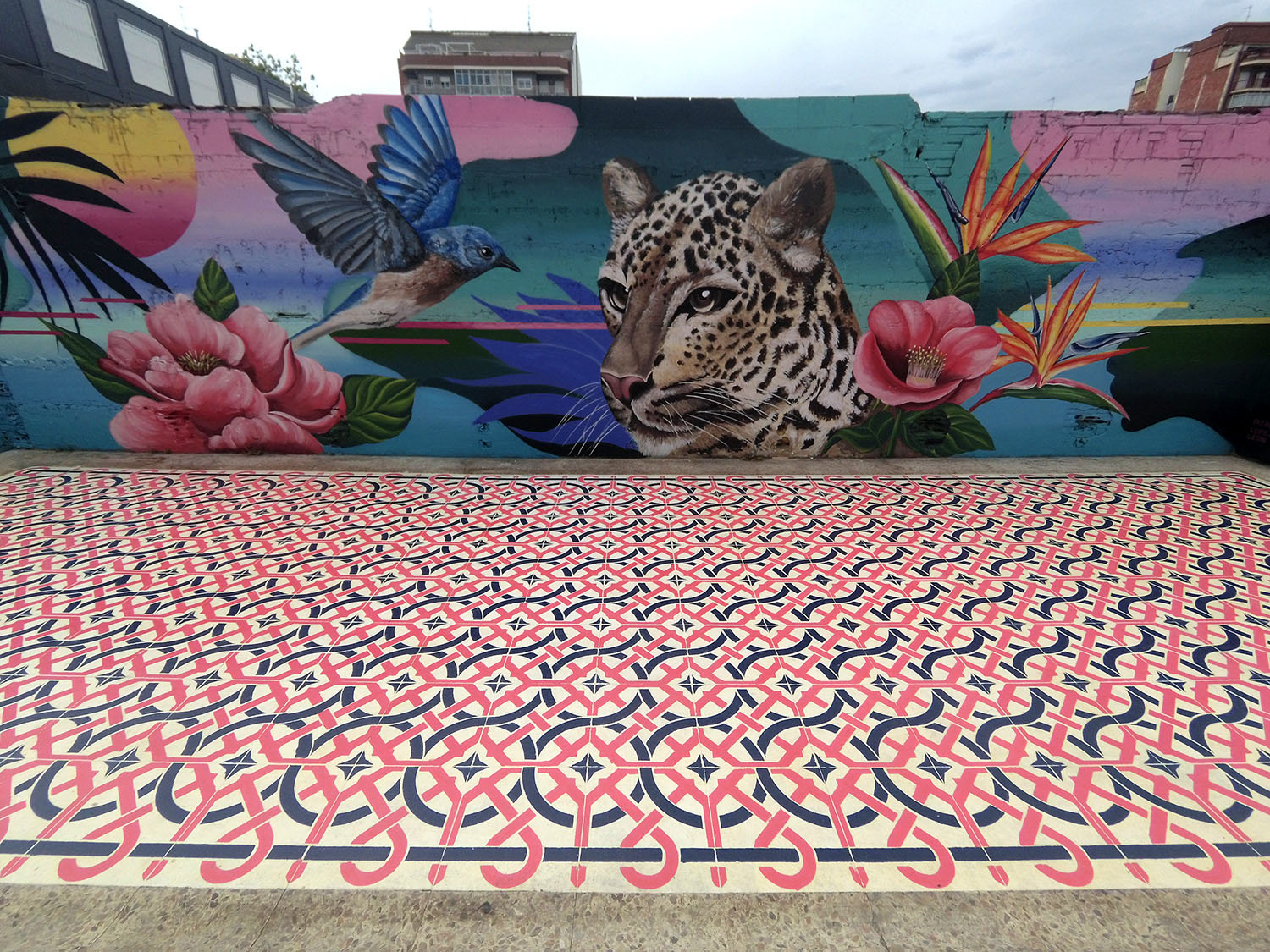 For something entirely different, Nau Bostik is a gallery like no other in Barcelona. Rather than displaying history's greatest painters and sculptors, it showcases the very best of Barcelona's graffiti and street artists. Set in and around an old factory, any available space serves as a canvas for the artists to do their stuff. There are some sections dedicated to permanent works, and regular visits from vintage and food stalls and musical performers.
12. Fundació Joan Miró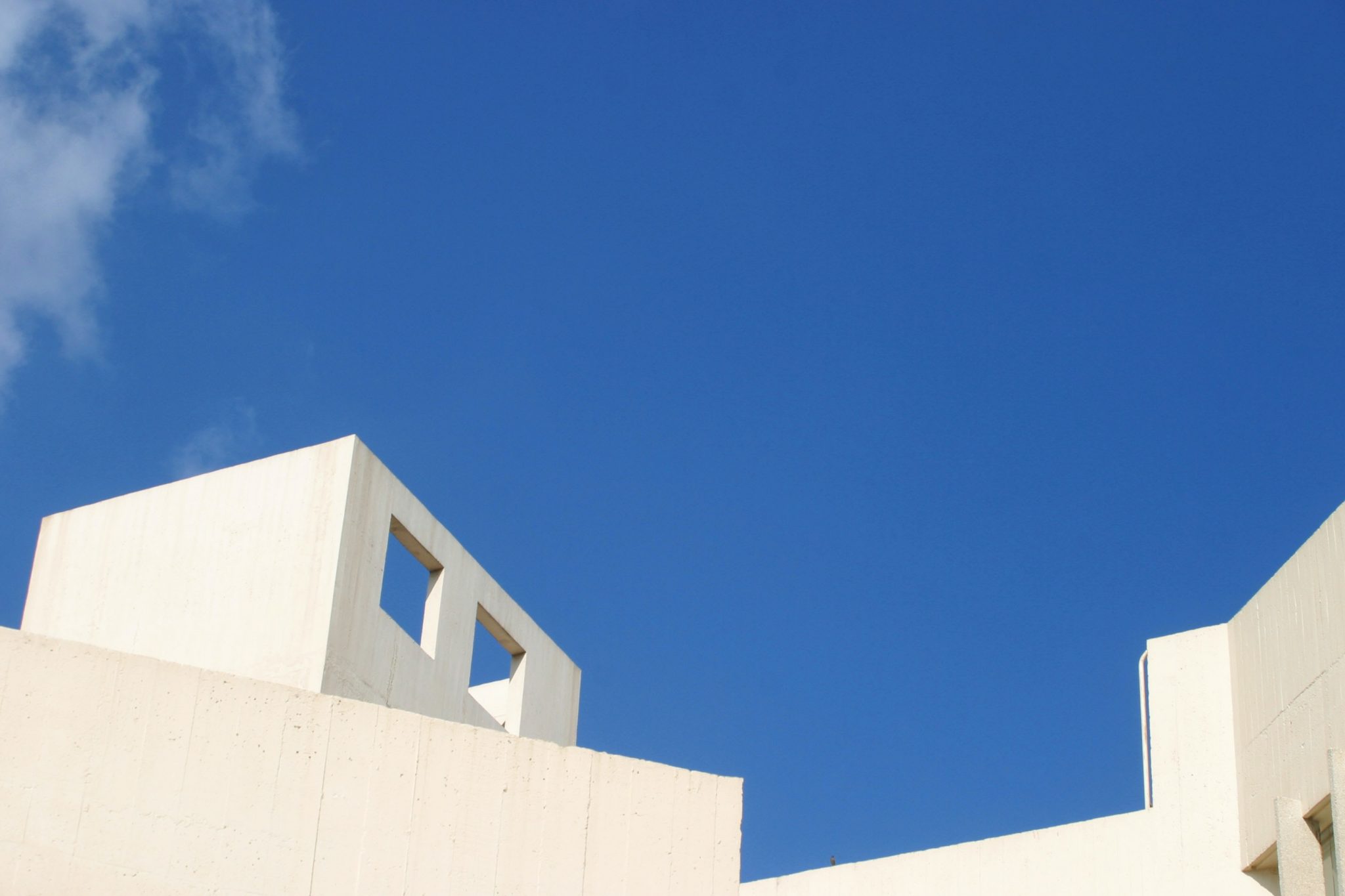 Set among a mountain landscape, the Fundació Joan Miró is a museum that honors Barcelona-born painter, sculptor, and ceramicist Joan Miró famed for his surrealist, fauvist, and expressionist works. The striking white building, designed by architect Josep Lluís Sert, with input from his good friend Miró, cradles more than 10,000 of the artist's works, with the roof terrace sprinkled with his sculptures and affording another beautiful view of Barcelona.
13. Museum of Contemporary Art of Barcelona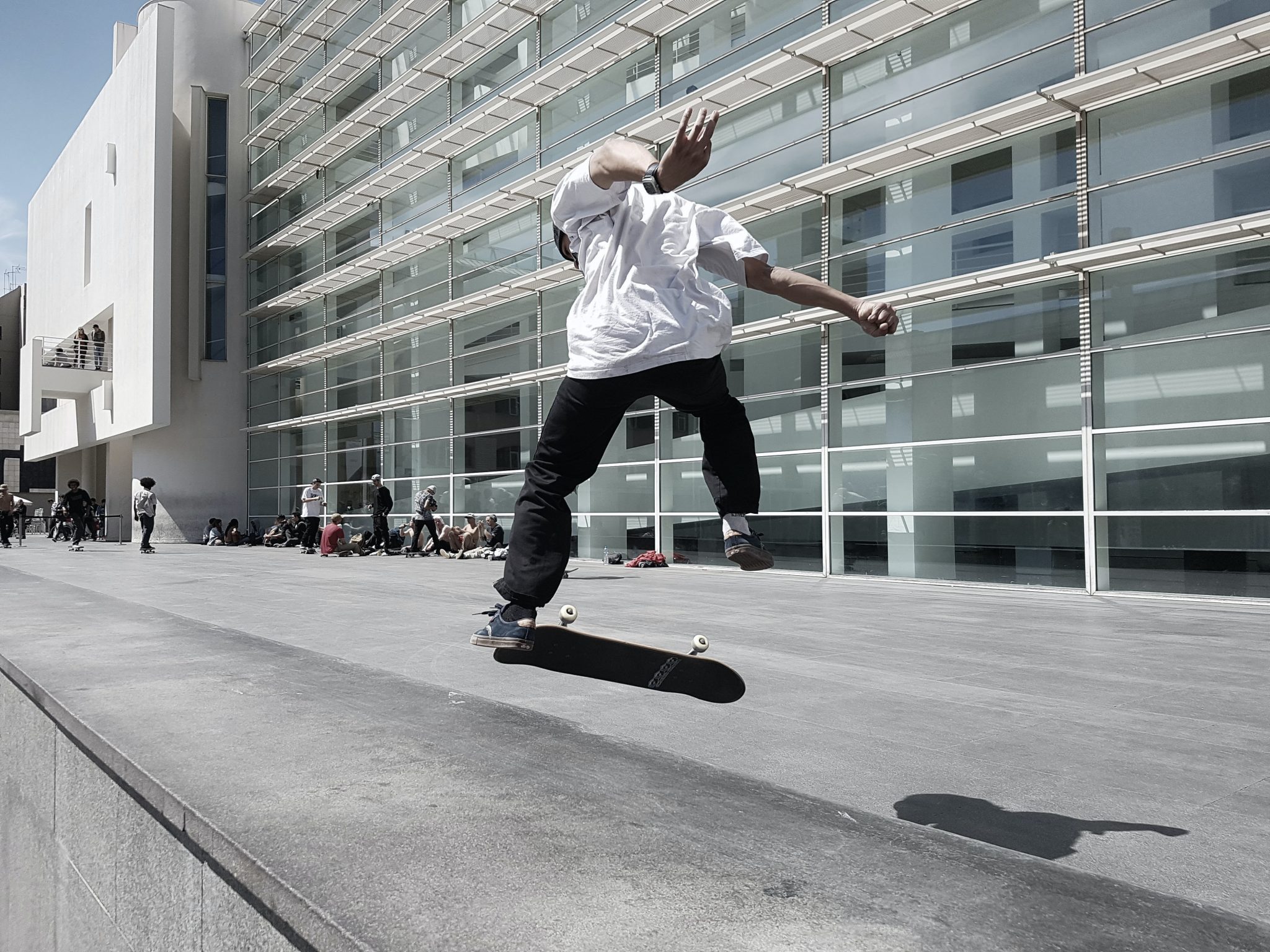 The Museum of Contemporary Art of Barcelona (MACBA) hosts permanent and rolling exhibitions of Spanish and international artists – including sculptors and filmmakers – with a focus on works from the mid-1900s onwards. Visiting exhibitions generally last three to six months, and the museum's permanent collection includes works by the likes of Anish Kapoor. Keith Haring, and Andy Warhol. A must for any best of Barcelona list.
14. Font Màgica de Montjuïc – Best Places to Visit in Barcelona
With the spectacular National Art Museum on one side and the sparkling city of Barcelona in the near distance on the other, make sure there's plenty of battery life in the phone or camera to capture the evening displays of the Font Màgica de Montjuïc (Magic Fountain of Montjuïc). Thanks to thousands of concealed tubes and light bulbs, colorful sprays and shoots of water dance in time to tunes that range from classical to classic rock.
15. Barcelona Olympic Park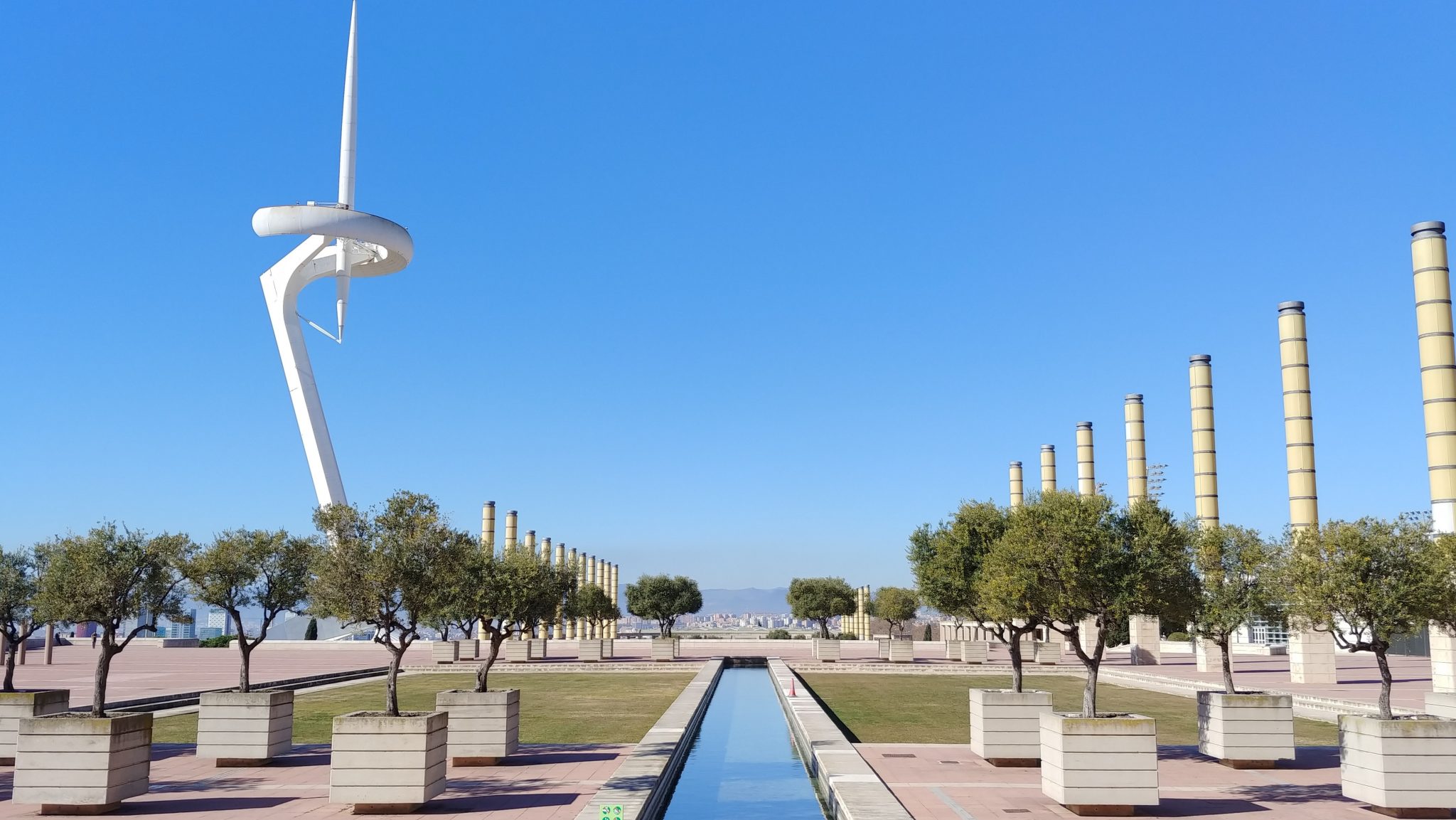 There were few better advertisements for the wonder of Barcelona than the city's hosting of the Olympic Games in 1992, and the complex remains open for visitors today. Centered around the iconic Olympic Stadium (originally built in the 1920s, at the time one of the world's largest), the Barcelona Olympic Park (sometimes referred to as the Olympic Ring) also comprises the Palau Sant Jordi, an indoor sporting arena designed by Japanese architect Arata Isozaki, and the knotted bright white 136-m (446-ft) communications tower that was used to transmit coverage of the games.
16. Camp Nou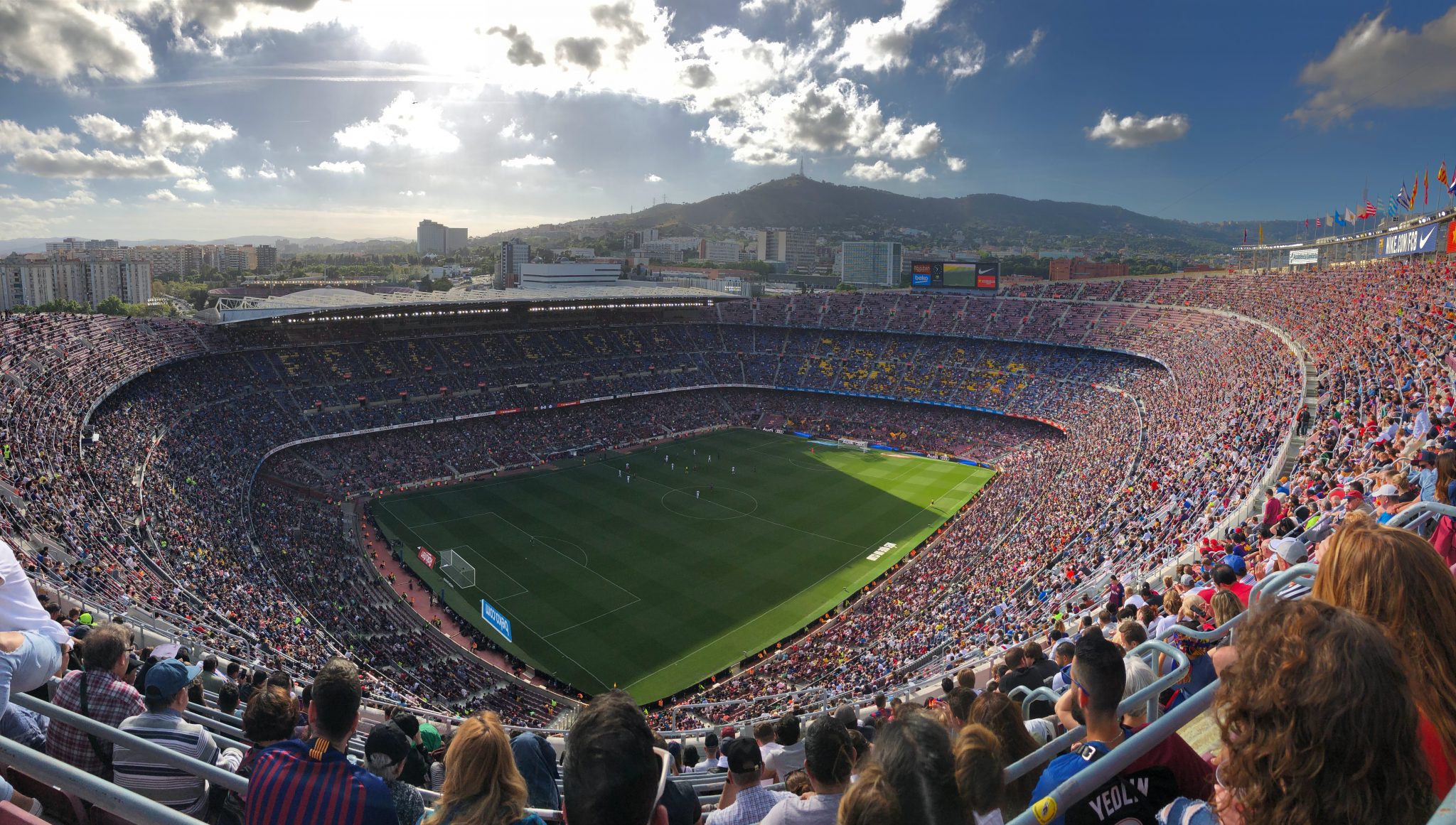 In a city awash with awe-inspiring places of worship, perhaps no other inspires such fervor as the footballing cathedral of Camp Nou, home of Barcelona's soccer team. The hallowed turf has been graced by some of history's greatest players such as Johan Cruyff, Diego Maradona, and Lionel Messi, while the 100,000-capacity stadium creates one of the finest atmospheres in all of sports. Guided tours offer a glimpse into the inner workings of this historic club both on and off the pitch aided by its state-of-the-art museum.
17. Tibidabo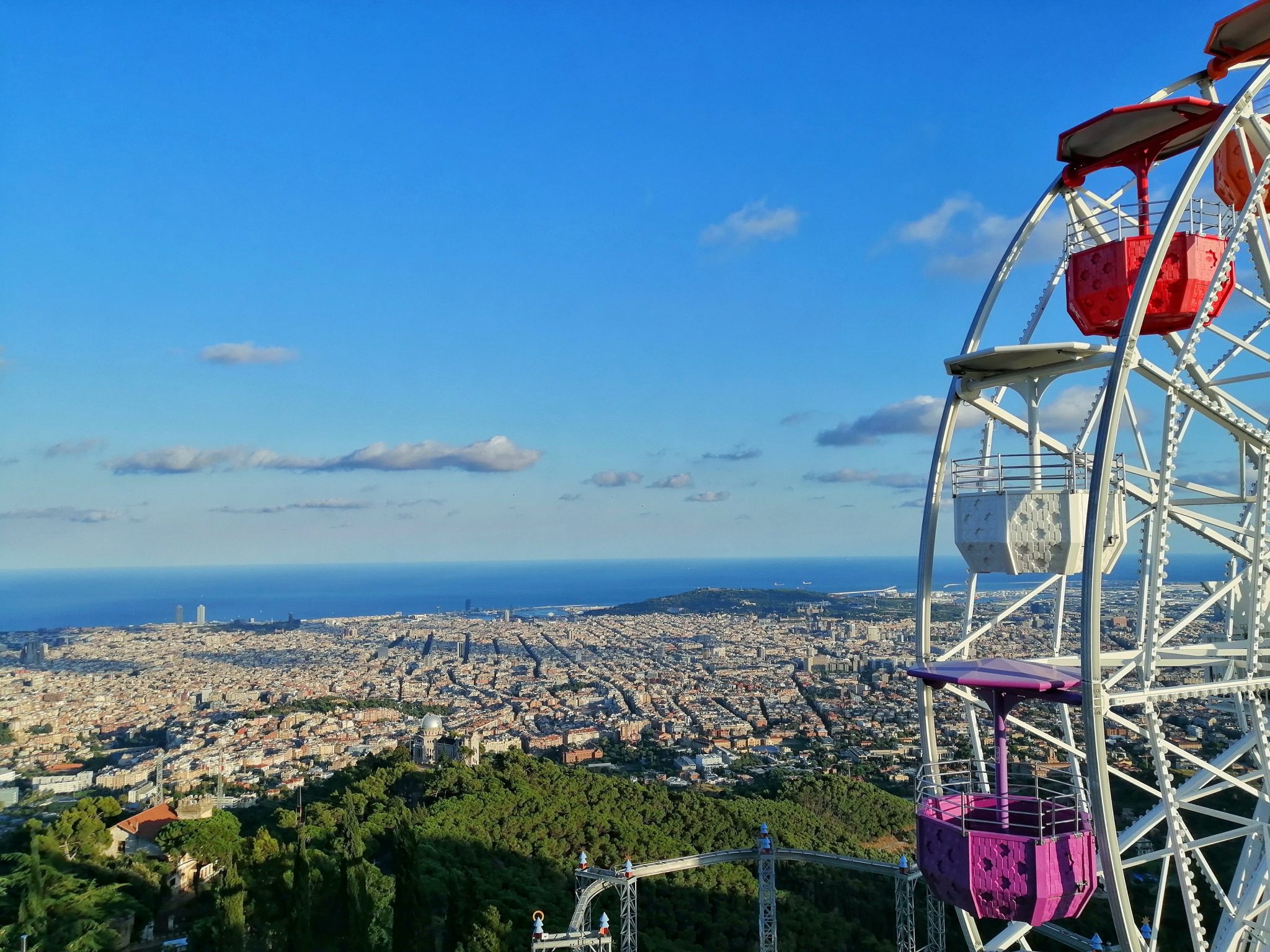 Take a well-earned mental break from all the art, architecture, and culture, and get an adrenalin rush instead at theme park Tibidabo. But of course, this being Barcelona, it's still a thing of beauty, being one of the world's oldest amusement parks (it opened in 1901) with modern and retro fairground rides including a rollercoaster, Ferris wheel, and flight simulator. Positioned atop Barcelona's highest hill at 512m (1,680ft), the views aren't bad, either, and as a bonus, you ride a funicular train to get there.
18. Gran Teatre del Liceu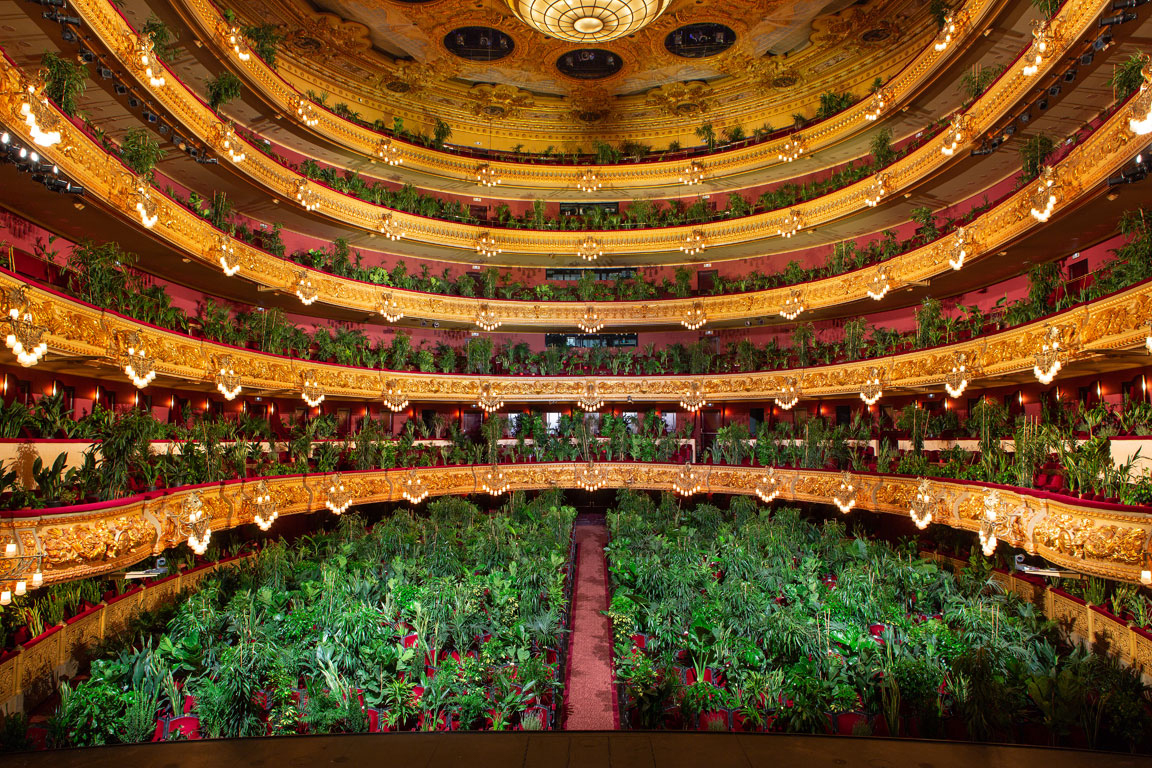 One of the oldest opera houses in Europe, the Gran Teatre del Liceu, built in 1847 on Las Ramblas, hosts opera, ballet, and classical music concerts. For those that don't manage to time their trip when there's a show on, guided tours take visitors around the handsome Catalan art nouveau building, adorned with original artworks and antique furniture.
19. Font de Canaletes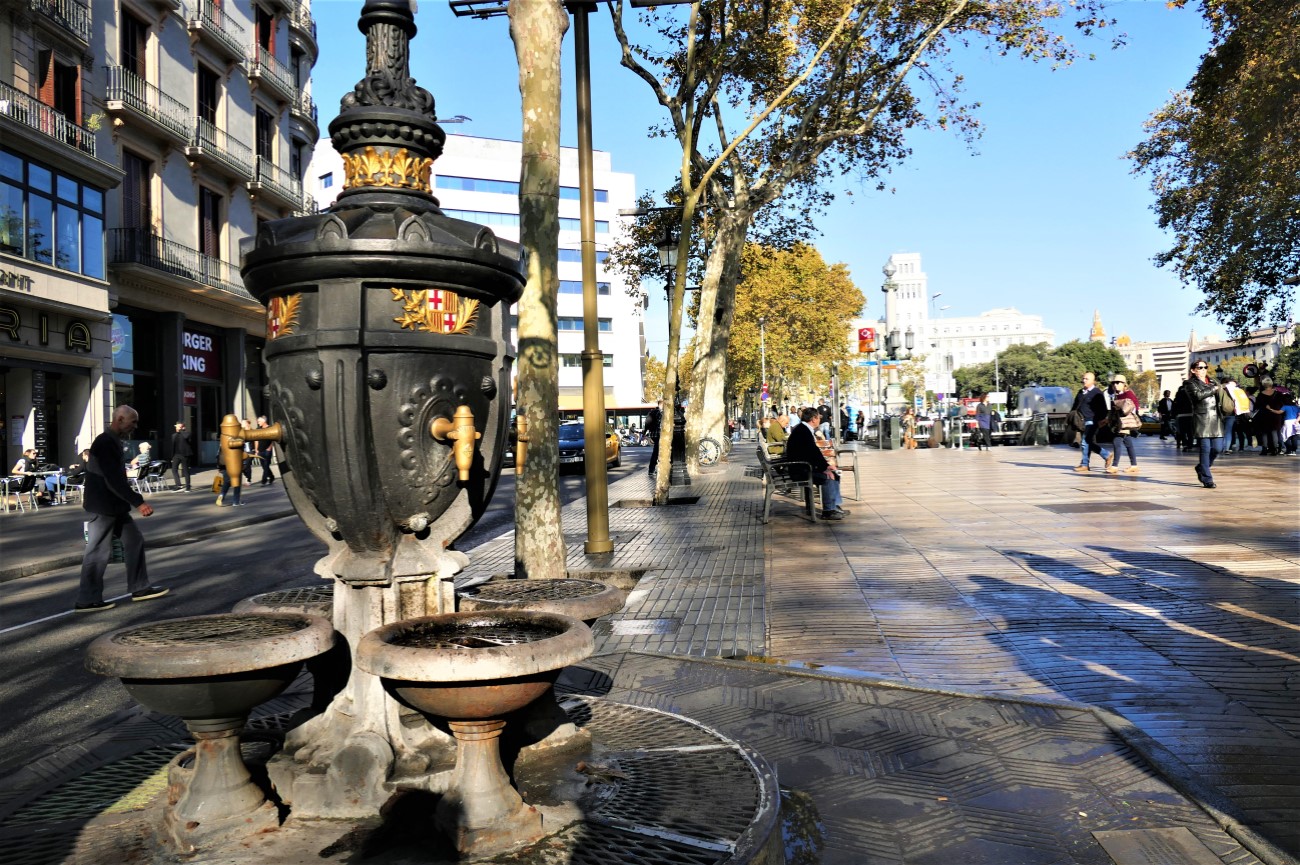 Another Las Ramblas highlight (yet a kind of hidden gem at the same time as many folks walk past without even noticing it!) is the Font de Canaletes, a decorative lamppost-cum-drinking fountain that serves as a focal point for football fans following Barcelona victories. Other traditions and superstitions include drinking from it will ensure you'll return to Barcelona and that to be a true Barcelona native you must have sated your thirst there at some point.
20. La Barceloneta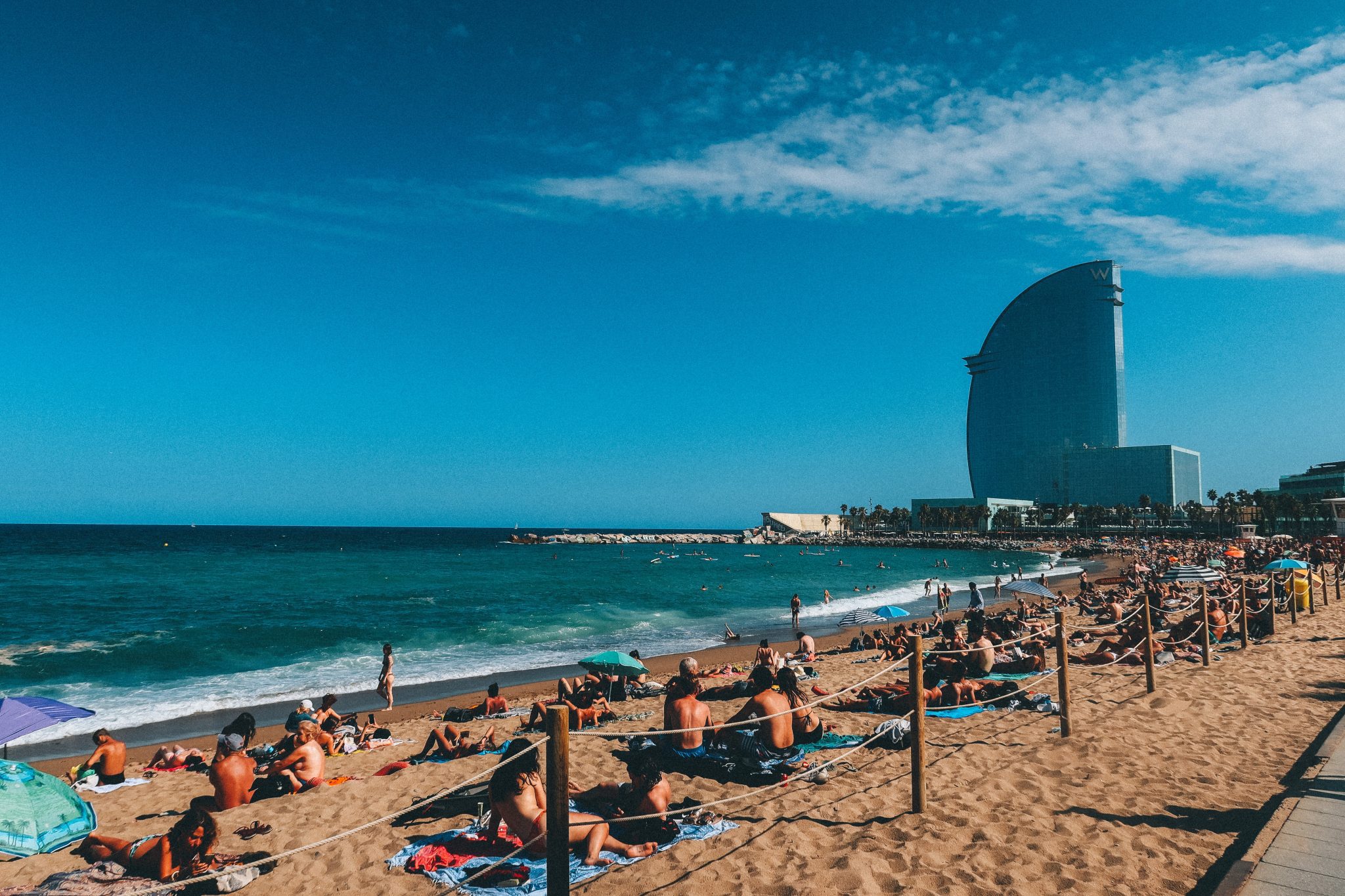 A fishing neighborhood positioned on a triangular spit, sun-kissed La Barceloneta is now a major tourist draw to thank for its bounty of bars and eateries that overlook golden sands. Away from the water, charming centuries-old streets and alleyways host boutiques and seafood restaurants, while the clock tower, a former lighthouse, is La Barceloneta's oldest structure.
21. Santa Maria del Mar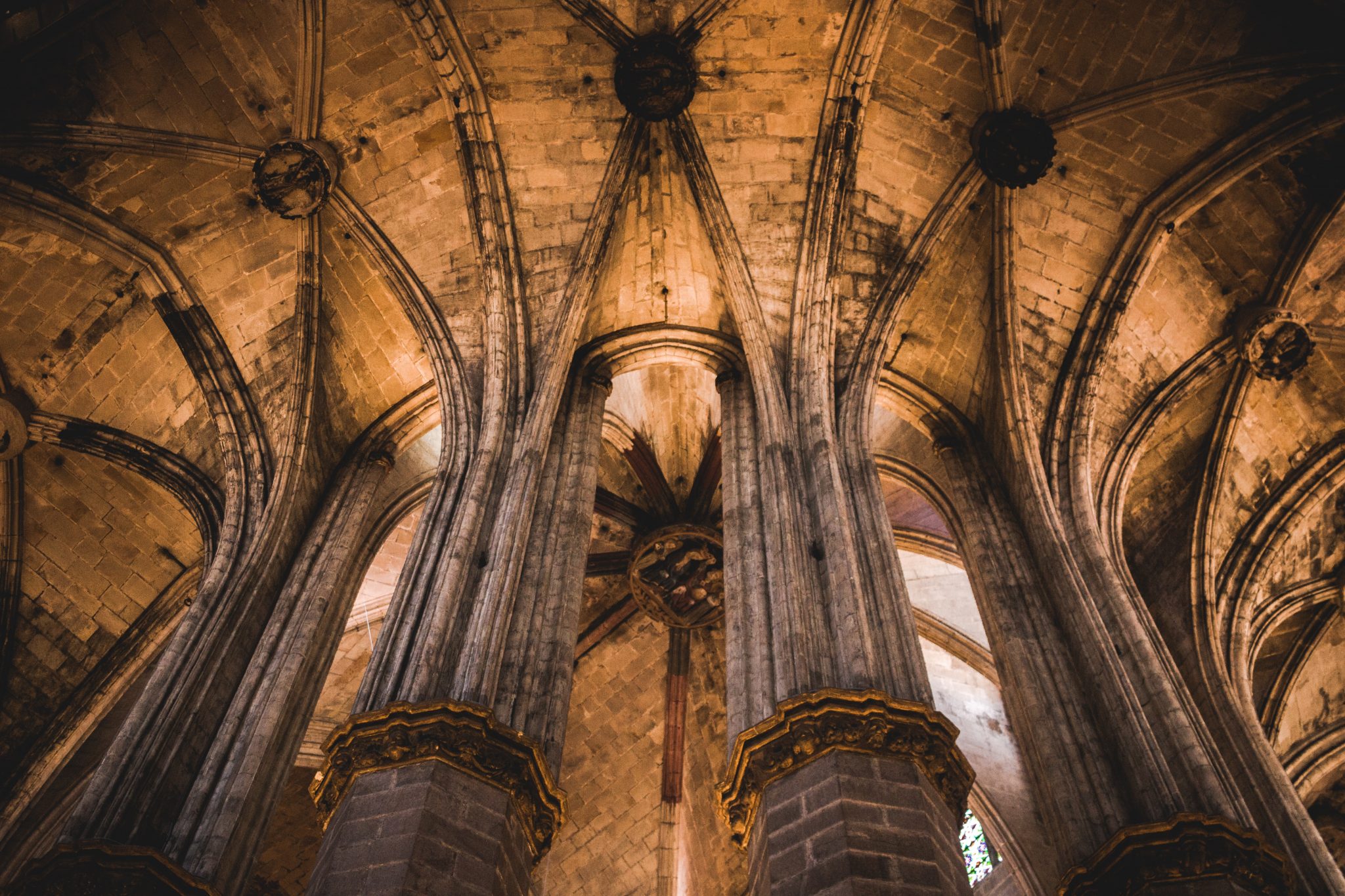 Known locally as the "church of the poor," Santa Maria del Mar is widely considered to be Barcelona's most impressive gothic church. The interior of the 14th-century structure – which is spread across three naves – is nothing short of jaw-dropping, and its ceiling seemingly reaches all the way to the heavens and is propped up by massive stone pillars and part-illuminated by rays sneaking through the stained glass, while the rooftop enables 360-degree views of the city. This church has survived a massive fire and an earthquake.
22. Parc del Laberint d'Horta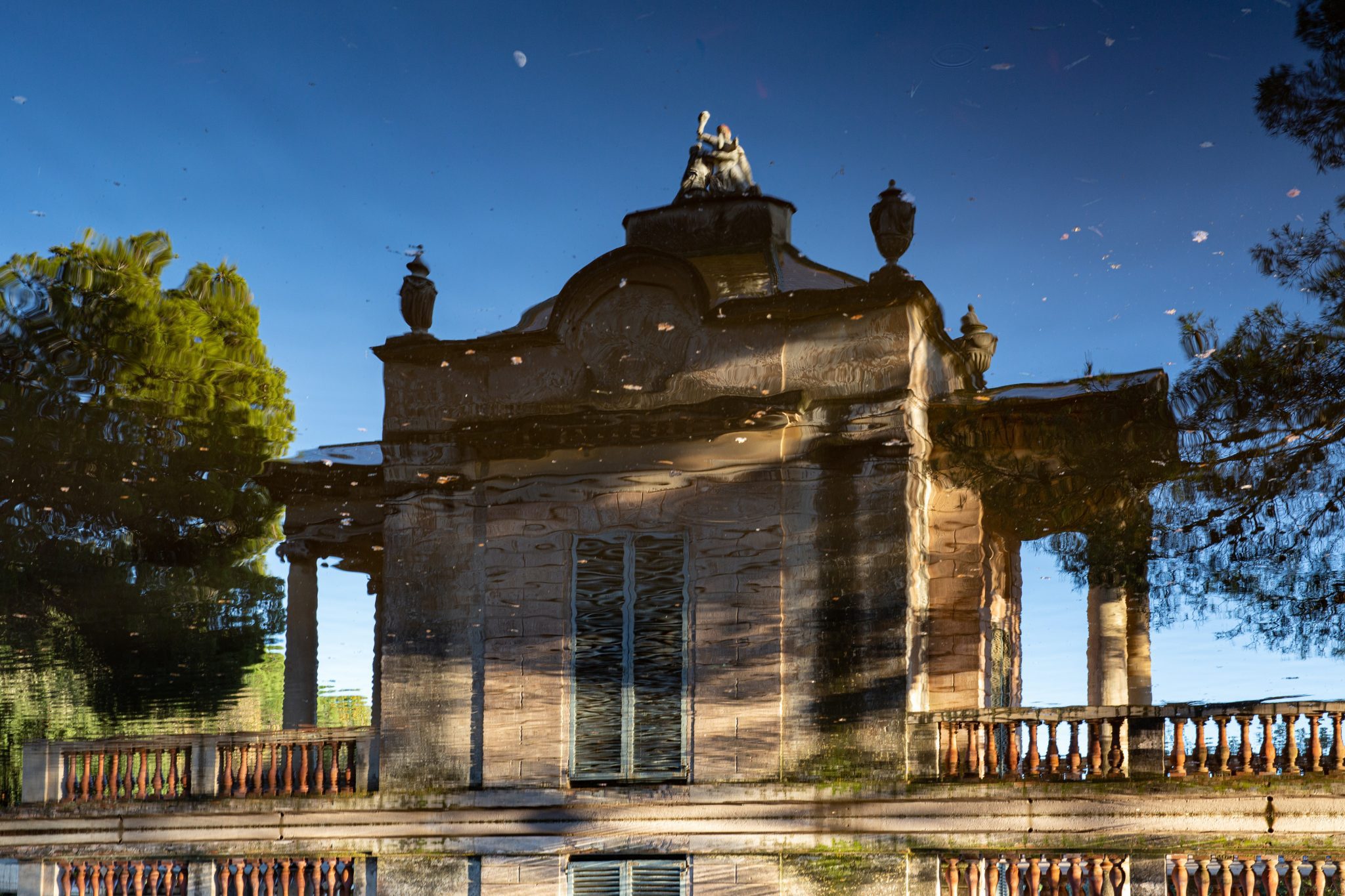 One of the best things to do in Barcelona that don't involve admiring the architecture, though there are still plenty of design elements to marvel at in the Parc del Laberint d'Horta, most obviously the maze, which is made of cypress hedges. Classed as a museum garden, the Parc del Laberint d'Horta is part neoclassical, part romantic, its array of regional and international vegetation broken by features such as temples with Tuscan columns, fountains, and pavilions.
23. Palo Market Fest
Sprouting from an abandoned warehouse in Barcelona's hippest neighborhood, Poblenou, Palo Market Fest brims with market stalls that cover everything from food to fashion to flowers. Splash out guilt-free on sustainably crafted goods made by local talent. And if that's not enough, you'll also be serenaded by musicians and DJs. The only problem is it only runs the first weekend of each month.
24. Church of Colònia Güell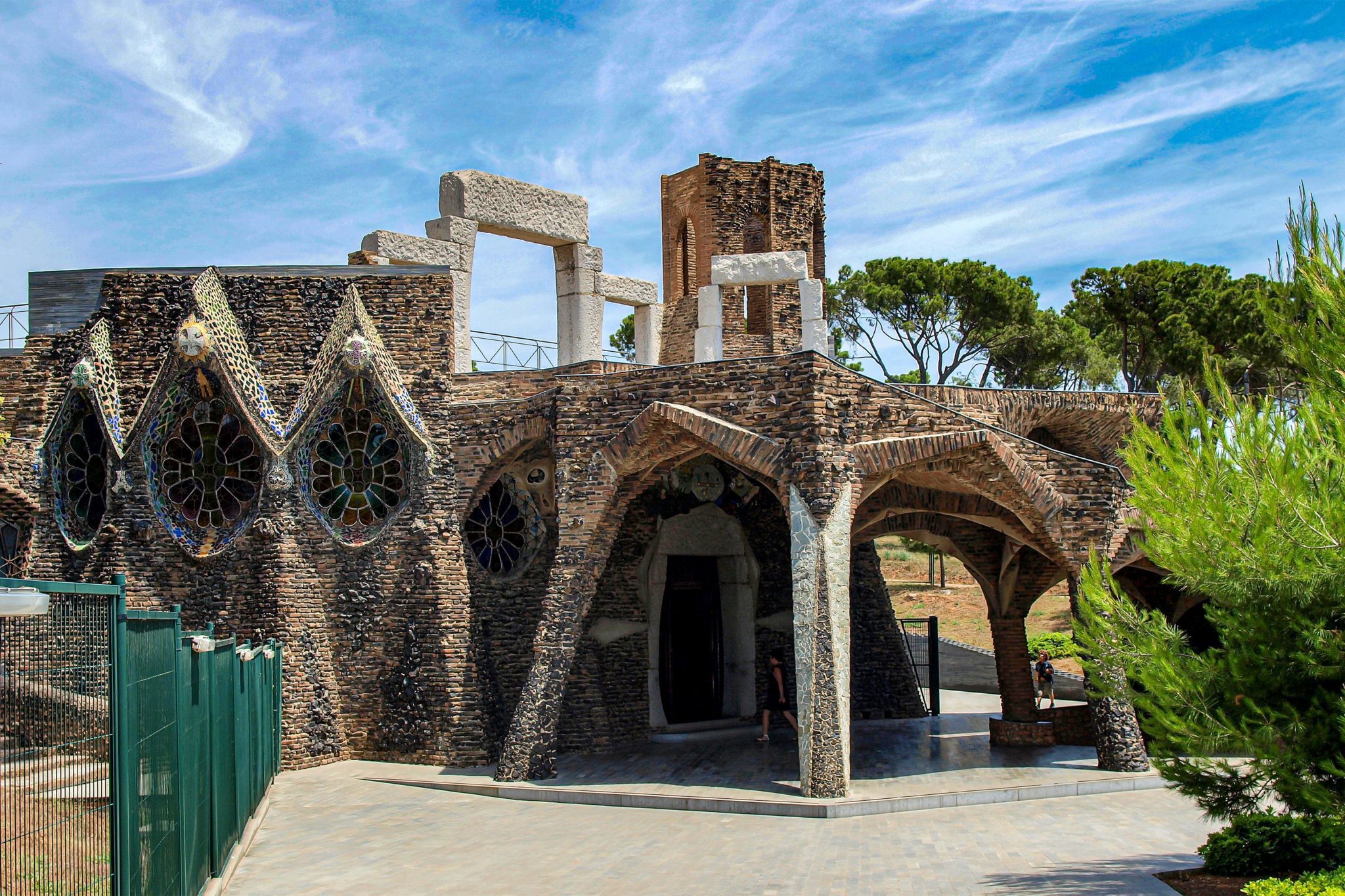 Another unfinished Gaudí masterpiece – and one of his few religious structures even though he was a man of faith – the Church of Colònia Güell, sometimes referred to as the Crypt, is famous for its stained-glass windows and peculiar angles created by leaning pillars and catenary arches. One of Barcelona's lesser-known Gaudí offerings, this UNESCO World Heritage Site awaits in Santa Coloma de Cervelló, 23km (14mi) southwest of Barcelona.
25. Palau de la Música Catalana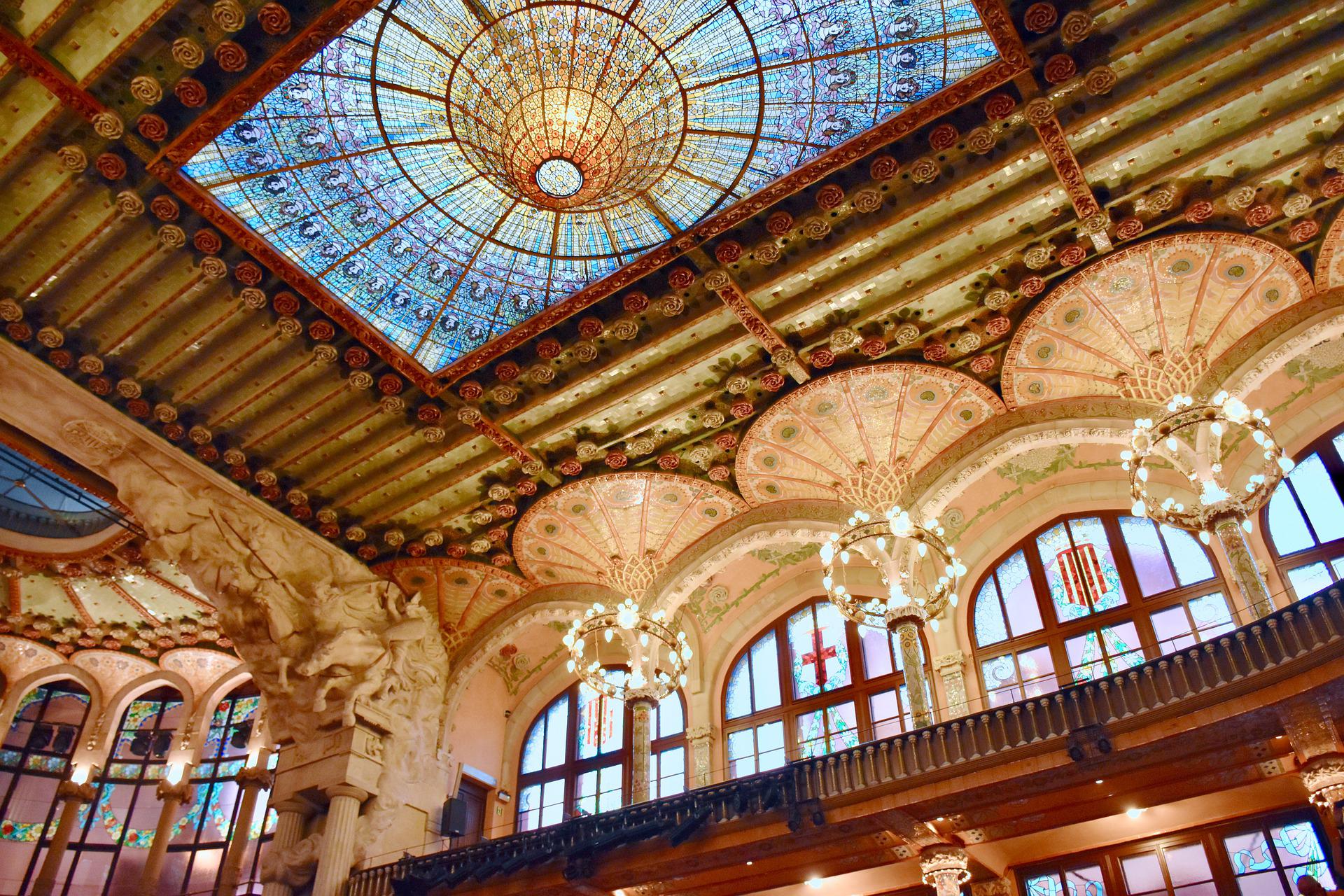 The Palau de la Música Catalana (Palace of Catalan Music) is one of Barcelona's few UNESCO World Heritage Sites not designed by Gaudí! The fully operational music hall, built by architect Lluís Domènech i Montaner in the early 20th century, is among the finest representations of art nouveau in all of Barcelona. Spectacular inside and out, it's Europe's only concert hall whose interior is lit only by natural light, its walls, and ceiling graced by wondrous works of art.
Hidden Gems: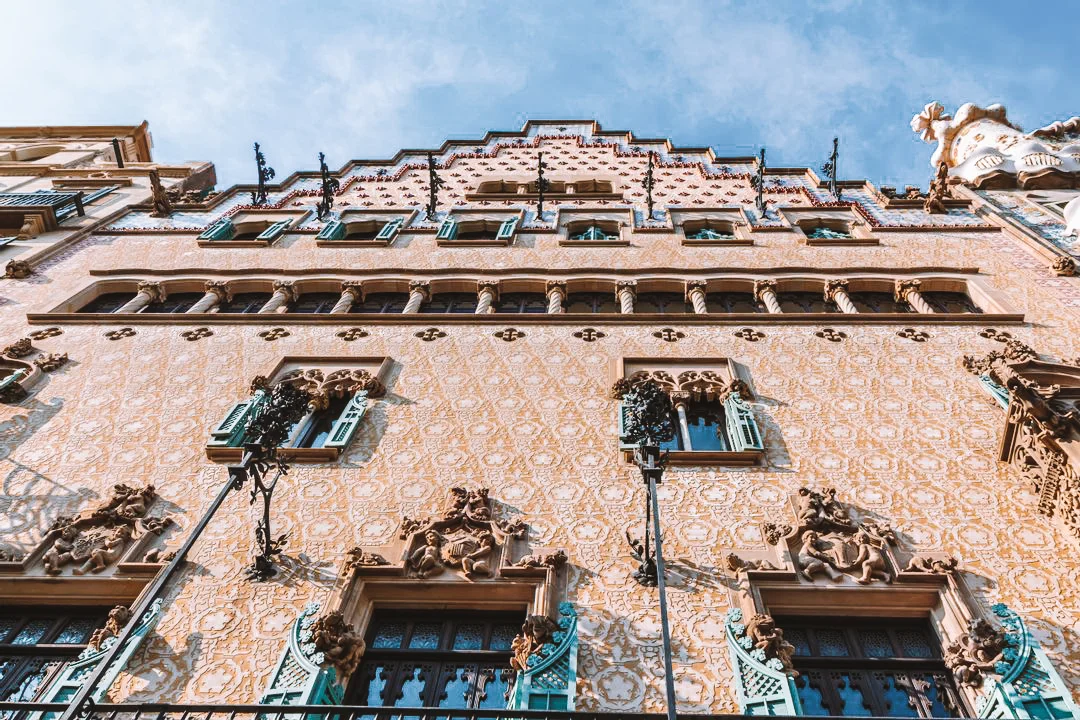 You're sure to light up your social media with some snaps of Casa Amatller, one of Barcelona's best examples of Catalan modernism, with a few other influences thrown in for good measure. Designed by Josep Puig I Cadafalch, the building is part of the "Block of Discord" (which also includes Gaudí's nearby Casa Batlló) and also incorporates elements of Germanic and neo-gothic styles.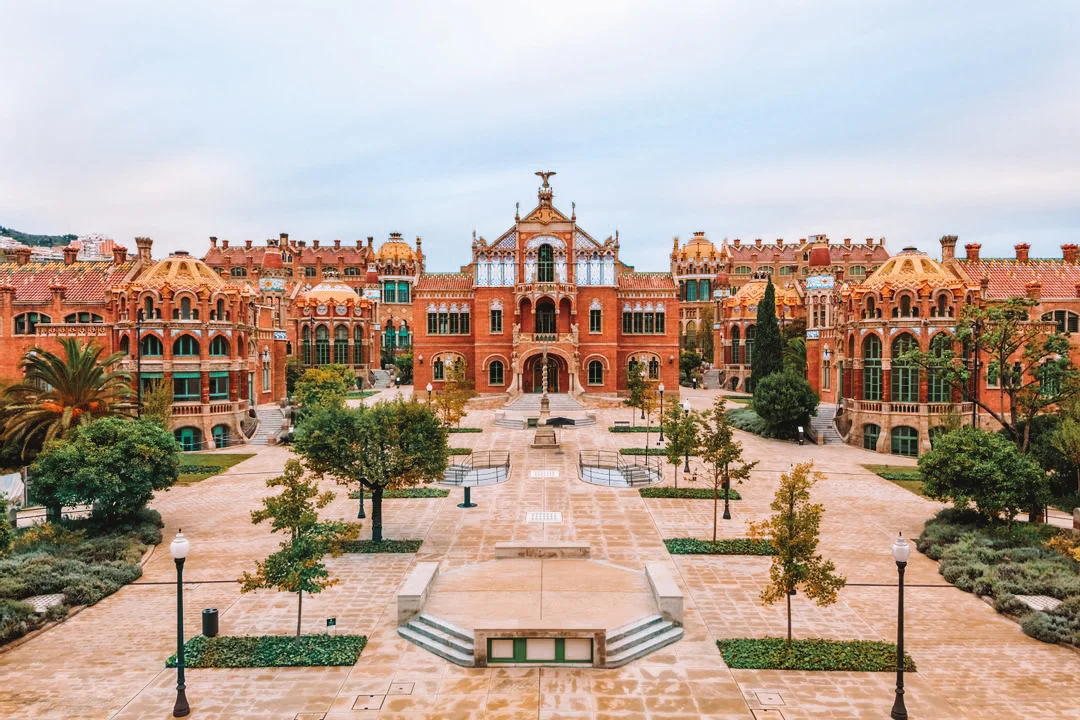 Only in Barcelona would a hospital be this beautiful. Designed by the iconic modernist architect Lluís Domènech I Montaner in the early 20th century, the Hospital de Sant Pau (or Sant Pau Art Nouveau Site) is the largest dedicated art nouveau complex on earth, one that now serves as a museum and art gallery and host of Barcelona Fashion Week. It all takes place beneath decorative domes and mesmerizing stained-glass windows.
First called the German Pavilion, this structure was designed by Ludwig Mies van der Rohe and Lilly Reich and built for the International Exposition (or World Fair) in 1929. The following year, it was dismantled, but its open-plan, Bauhaus design influenced design for decades, and such was its legend that it was rebuilt on its original site during the 1980s for new generations to appreciate.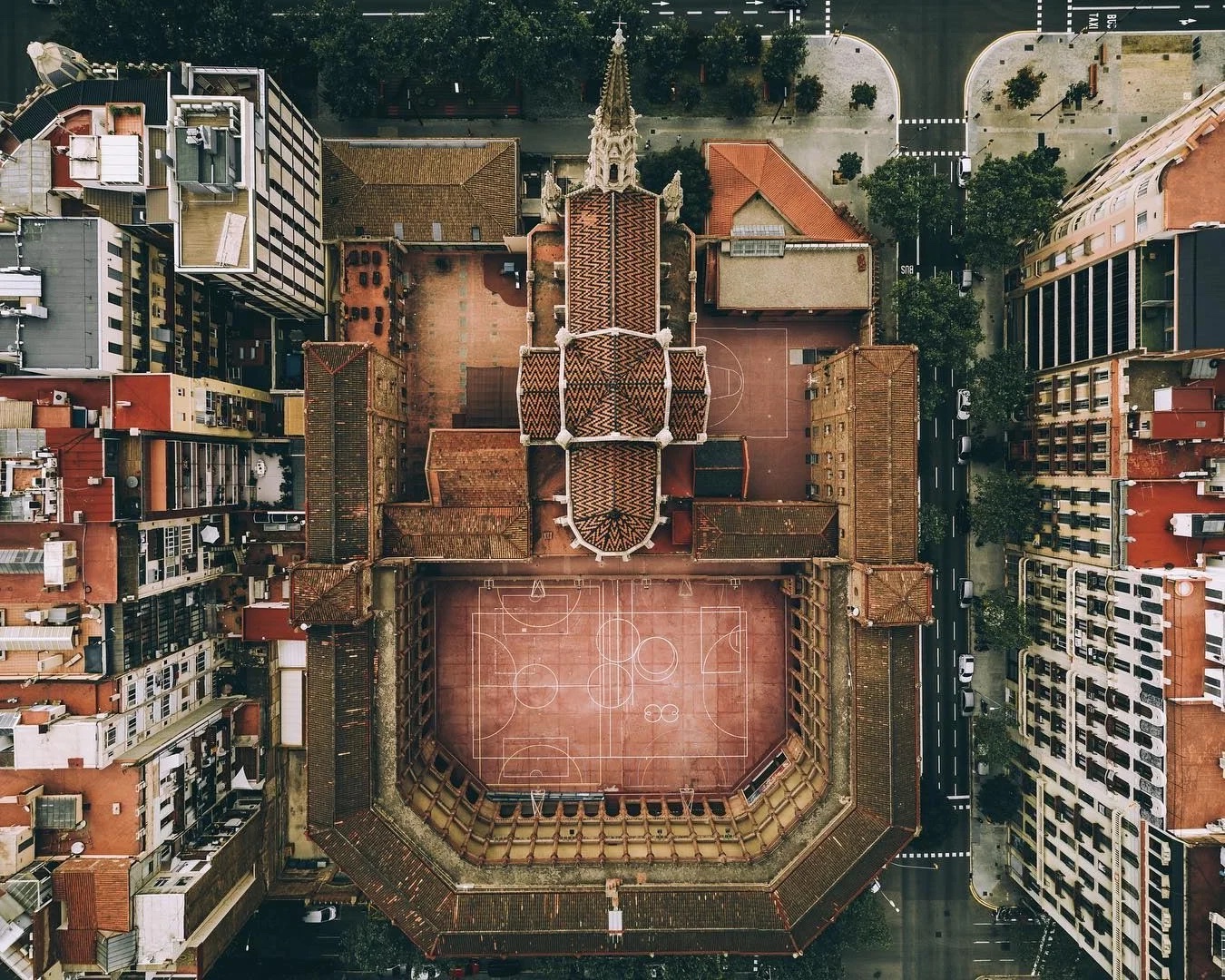 Another gothic masterpiece, the Parròquia de Sant Francesc de Sales rises skywards from Passeig de Sant Joan Avenue, designed by local architect Joan Martorell i Montells who was one of Gaudí's teachers. Built from brick, stone, and ceramics, the church is noted for its unmistakable main tower, murals, and stained-glass windows.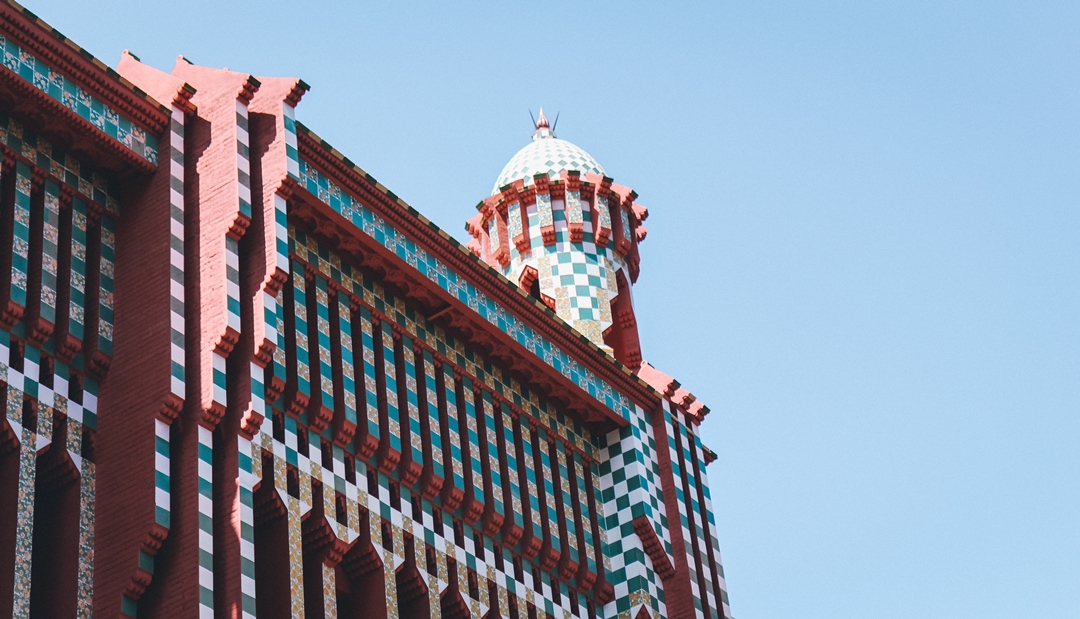 Where it all began for Gaudí, Casa Vicens represents his first work in Barcelona. In the neighborhood of Gràcia, the modernist building boasts touches of Eastern and Moorish influence with sizeable smatterings of stunning green and white tiles across its brick and stone surfaces. Gaudí finished his work on the building in 1885; in 2005 it was declared a UNESCO World Heritage Site.
To learn more about more amazing destinations, attractions, and hidden gems, download the Framey App for free on Google Play or App Store.