As one of the most vibrant cities in the world, London is a top destination for those who want to experience an entertaining trip. Its unique atmosphere is the result of a mix of cultures and you will definitely see how the old and new blend together to create an unparalleled urban landscape. There are thousands of opportunities to have fun with your friends or with your significant other, so prepare yourself to be amazed by this incredible city! 
1. Fun things to do in London with friends or for couples
It is truly difficult to choose only a few activities from all that London has to offer to its guests, but you will find below a selection that can represent the starting point of your trip. And one piece of advice: try to pace yourself!
1.1. Fun things to do in central London – London Eye, The Sea Life Aquarium
The London Eye is one of the most popular attractions and that is for good reasons. If you take this Ferris wheel, you'll be able to see London from a height of 135 meters! You and your friends will be able to experience 360-degree views over the capital of the United Kingdom for 30 minutes. To better understand how entertaining and loved by visitors London Eye is, you should know that it was supposed to be dismantled 5 years after its construction, but the enthusiasm of those who have been taking the ride ever since convinced the owners to keep running it.
To your advantage, it is located opposite another landmark in London, Big Ben, and right in the middle of the touristic center. The passengers ride in comfortable air-conditioned capsules. So don't miss this main attraction or you'll later regret it!
The Sea Life Aquarium is also a fun place to visit, whether you do it with your friends, your partner, or your family. Book your tour and you can see sharks swimming right beneath you or mysterious and interesting creatures, such as octopuses or eels. If you take a walk in the Ocean Tunnel, you will be amazed by the glass passageway which lets you watch glittering fish or gigantic turtles.
Jellyfish, Starfish, Sea Anemones, and many other exciting life forms await for you in the aquarium and the team will accompany you on this thrilling adventure.
1.2. Fun activities to do in London for adults and teenagers – Hackney Social, Vintage Shopping in Islington, Soho, Borough Market, Tate Modern
One of the liveliest community spaces in London can be found at The Hackney Social, located at 11 Bohemia Place. Described as a place where "Art, Music, Film, Comedy & Food meet" on their social channels, The Hackney aims to offer a platform to local artists. Discussions and skill sharing are encouraged, while culture and community are two of the pillars on which the venue builds its identity.
One of the most interesting things about it is that the venue was designed using only environment-friendly materials, either recycled or reclaimed. When you get there, a high-spec sound system and a large HD cinema screen will contribute to shaping your experience. What precisely awaits you at the Hackney Social? Exhibitions, screenings, as well as comedy and club nights. You have no reason to miss this fantastic spot in London.
Vintage Shopping in Islington
Are you into vintage shopping and pre-loved items? Then search no more, because Islington is the area for you. Known for the rare finds in the antiques and second-hand stores, this district will keep you busy for hours or even days.
Vintage and second-hand clothing, interior design stores, lifestyle boutiques, and many more will make you feel like you've hit the jackpot. Retro designs are back in style so this is your chance to buy unique pieces that will amaze your friends back at home.
The truth is, thrift stores always have that special atmosphere that makes you feel welcome and the satisfaction of finding a gorgeous shirt, jacket, or decoration is not easy to match. Head towards Camden Passage and you will not regret your decision!
Soho
Soho is probably the most famous district in London and it really lives up to expectations. The nightlife scene is its greatest strength, but you will also find restaurants, bars, and shopping opportunities to fill your time during the day. 
What to expect when you arrive? An eclectic and energetic area with a wide range of entertainment opportunities. Soho is the place to visit if you are the creative type, ready for a new adventure every day. A cultural hotspot and one of the most welcoming areas for the LGBT community, the neighborhood has more than simple restaurants and shops and here you will find some of the best things to do in London. 
Ideal for creative ones and people who like to party, Soho is the place where you should do a bar crawl and take a nightlife tour. However, it's got plenty of other things to offer to its visitors – five major theaters, jazz clubs, and independent bookstores among others. At night, you'll notice one of its particularities: the neon signs that lighten up the narrow alleys and streets, and some of them were created by a famous artist: Chris Bracey. So go there with an open heart and be ready to be taken aback by the lively community!
Borough Market
The food scene is also very generous in London. A serious foodie should not miss the opportunity to visit Borough Market and taste the delicious meals served by the traders. This place is not just a regular market, it's a space where food is celebrated and gives you the chance to connect with the producer, with their culture, and with the people around you.
There, you can take delight in British ingredients and recipes but also in food originating from all over the world and find out more about its story. Street food vendors and restaurants offer outdoor dining, so you can take in the lively and rich atmosphere at Borough Market, a place that dates back more than 1000 years. 
Charcuterie, Cheeses, fishmongers, seafood, wraps, cakes, pastries, Mediterranean products, fruit, vegetables, condiments, coffee, wine, desserts, and bread are among the things that will delight your taste buds. You will find Italian, Taiwanese, British, Spanish, French, Thai, and Swiss products and food, so come prepared!   
Tate Modern
One of the most important art galleries in the entire world, Tate Modern is located in the London Borough of Southwark. Maybe you will be surprised to find out that there is no admission fee for the collection displays, in spite of Tate being one of the largest international museums of modern and contemporary art. However, you will have to buy tickets if you want to see the temporary exhibitions. 
Opened by Queen Elizabeth II in 2000, Tate Modern houses works of many international artists dating from the beginning of the past century. Besides the gigantic gallery, Tate Modern also has some other facilities, such as a performance space, the Starr Auditorium, The Clore Education Centre, and multiple small shops where you can buy prints, merchandise, and most importantly, books. In addition, you can enjoy a good coffee or a delicious meal, since you will also find a cafe, a restaurant, and an espresso bar. 
1.3. Fun experiences in London – Madame Tussauds London, Harry Potter Studios, Hop On Hop Off River Cruise
With more than 150 lifelike figures, Madame Tussauds Museum in London is a must-see attraction. Movie stars, members of the Royal Family, world leaders, and other celebrities are embodied in the renowned wax museum. The similarity between the statues and real-life persons is striking.
The list of famous figures includes not only music legends or television stars, but also Marvel Super Heroes, Star Wars characters or film artists, and fashion VIPs. And there's more to it!
Madame Tussauds London is an interactive museum, so that means that you can enjoy special immersive experiences in various settings inspired by Star Wars or Marvel universes.
Harry Potter Studios
For Harry Potter fans, this is the ultimate form of entertainment. Given the chance to explore the universe of wizards and witches, they will enjoy every second spent at the studios. If words like Platform 9¾ or The Diagon Alley have a special meaning to you, you will be more than thrilled to be on the original set. 
Take the opportunity to learn how the Harry Potter characters were brought to life on screen and visit various corners of the wizarding world: Gringotts Bank, Hogwarts, and others. Moreover, getting access to some best-kept secrets about the technology, animatronics and prosthetics contributed to the movie-making process. 
It is guaranteed that the attention to detail and creativity that went into the costume and prop making will leave you speechless and your appreciation for the moviemakers will increase. For a few hours, be prepared to forget about the real world and enter the magical realm in which Harry, Ron, and Hermione confront their biggest fears!
Hop On Hop Off River Cruise
Besides the London Eye, the River Cruise is another way to admire wide views of the city. And the good news is that you can also experience this at night as well. Feel free to choose one of the four piers in London and you can spend your day in the most relaxing way, while you enjoy some of the best sights.
If you visit London during the cold season, you have the possibility to opt for an indoor seat and indulge yourself with a snack, while you see the most important symbols: Westminster, the London Eye, the Tower of London, or Greenwich. On sunny days, you may want to sit in the open deck areas and take all those nice pictures that you want to share on your social media. 
Those who want to learn more in-depth about London will benefit from the commentary on the attractions in sight. 
2. Cool fun things to do in London – how to plan an exciting trip to London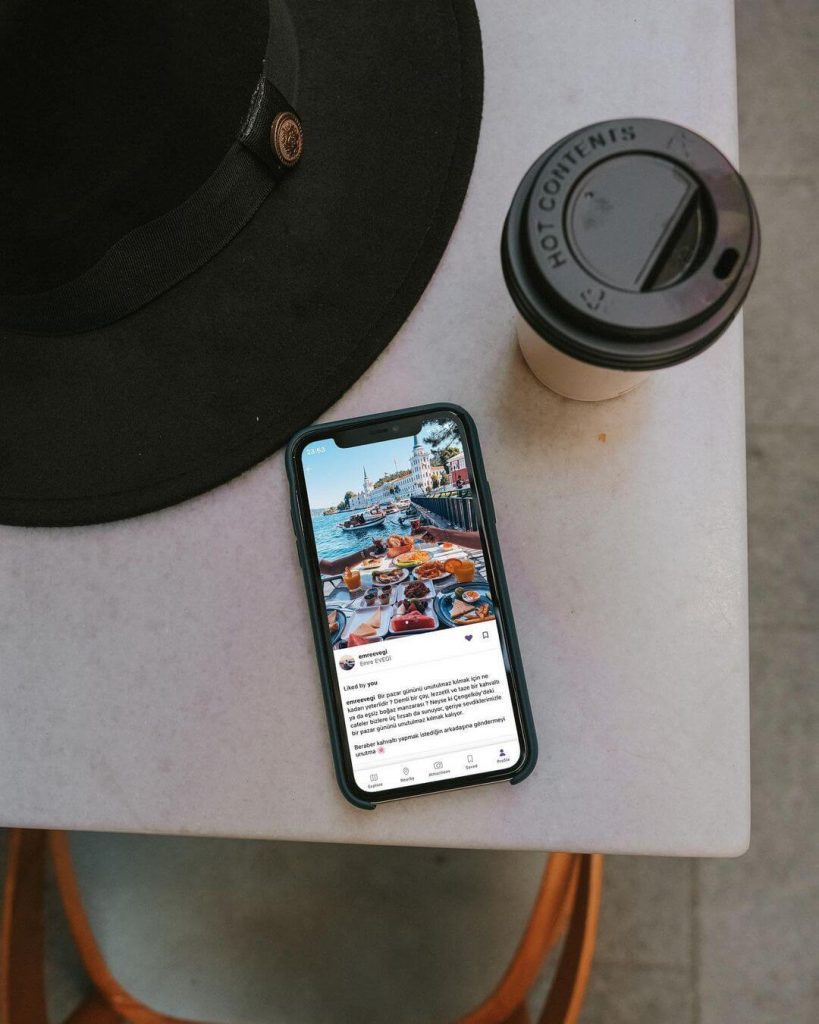 Before packing your bags, you might want to do a little research on what this thrilling city has to offer. You can start with the best museums in London or by putting together a list of the coolest bars. In any case, you might want comprehensive material about everything you need to know about London, that can help you avoid many inconveniences and make the best out of your trip. 
If you're an explorer and love to discover new places every time you travel, then Framey is the perfect tool for you. With its recommendations and suggestions, it makes sure that you will get bored. 
No matter what type of traveler you are, a new trip deserves your attention and your complete commitment. Therefore, even if you like to plan ahead or land and start wandering, you still need a good source of inspiration, with suggestions tailored to your tastes. 
After choosing an accommodation that will allow you to be close to all important attractions, you can start listing all the places that interest you. In addition, you should leave some room for spontaneity, since every new place has its own "flavor" and will reveal itself step by step. 
Another thing to keep in mind is to cross off your list of most of the popular activities, but also try to get a taste of the local stuff and experience London not only as a tourist. With a rich history and a lively cultural scene, it is one of the greatest cities to visit with your friends or partner!
Photos: Unsplash.com, Framey.io.