Not so long Bucharest was giving that French sophisticated vibe not just in architecture but in cafes and the love for desserts, as well. But then, the communist era came and Bucharest lost its pace as far as trendy venues go. 
And yet, nowadays Bucharest seems to have rediscovered its passion for the sweater part of life, and delicious dessert spots, ice cream parlors, and pastries have taken over and reclaimed their spotlight on the gourmet scene. Expect your sweets to feel like traveling the world with scents of sunny Greece, sophisticated Paris, easy-going Italy, or the exotic tastes you can uncover in Istanbul.
I trust that you are going to find something to delight yourself with from Framey's delicious collection: Bucharest's 21 Best Desserts Spots.
1. Venchi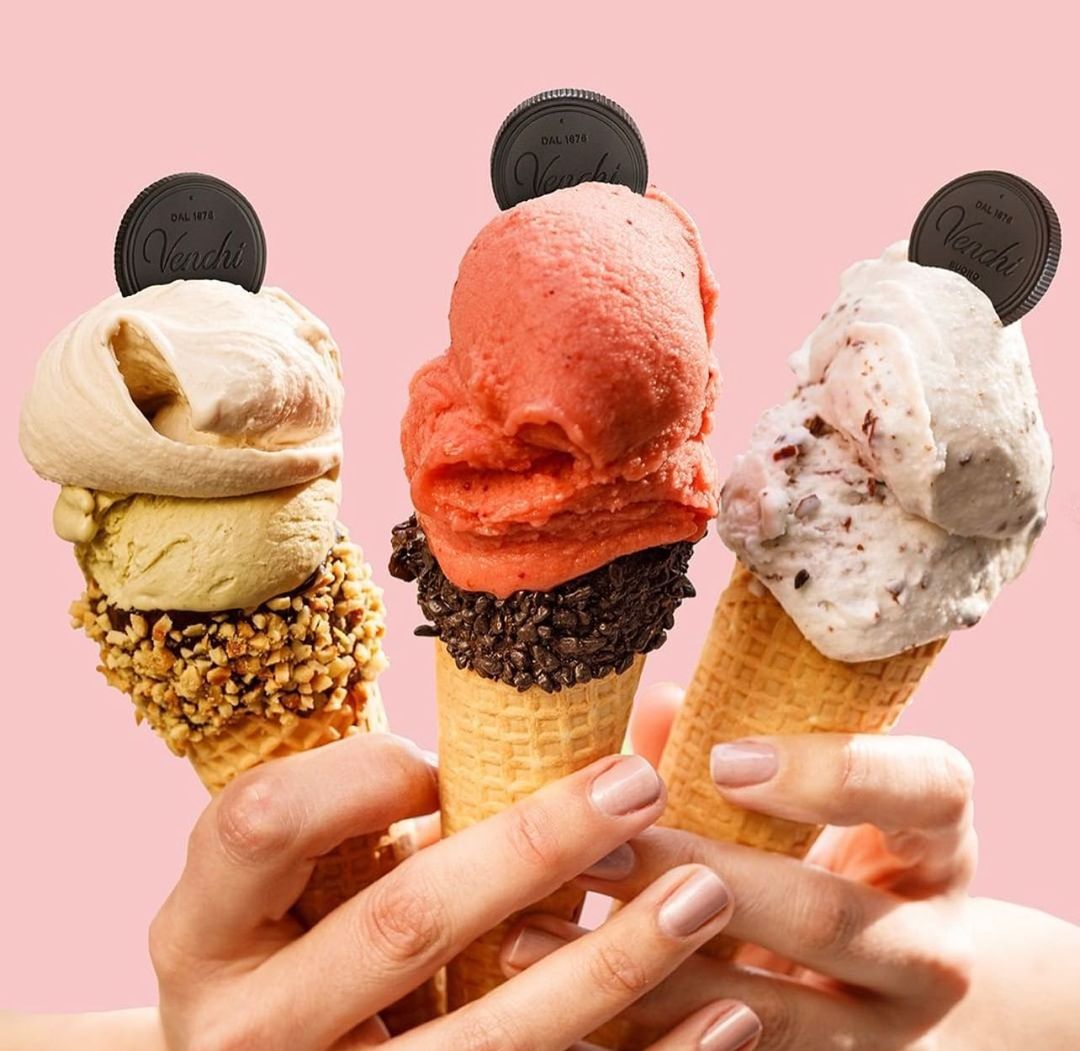 The first place on our list is the Venchi Cioccogelateria. Venchi has a longstanding tradition of creating some of the best chocolates, the famous Nougatine, and gelato. But Italy is just the place where it all started in the late 1800s. Today Venchi expanded all around the globe, from London to Dubai and New York. So expect the Venchi tradition and delicious good tastes in Bucharest's Cioccogelateria!
📌 Calea Victoriei 214
📞 +40311051911
2. Cookies & Friends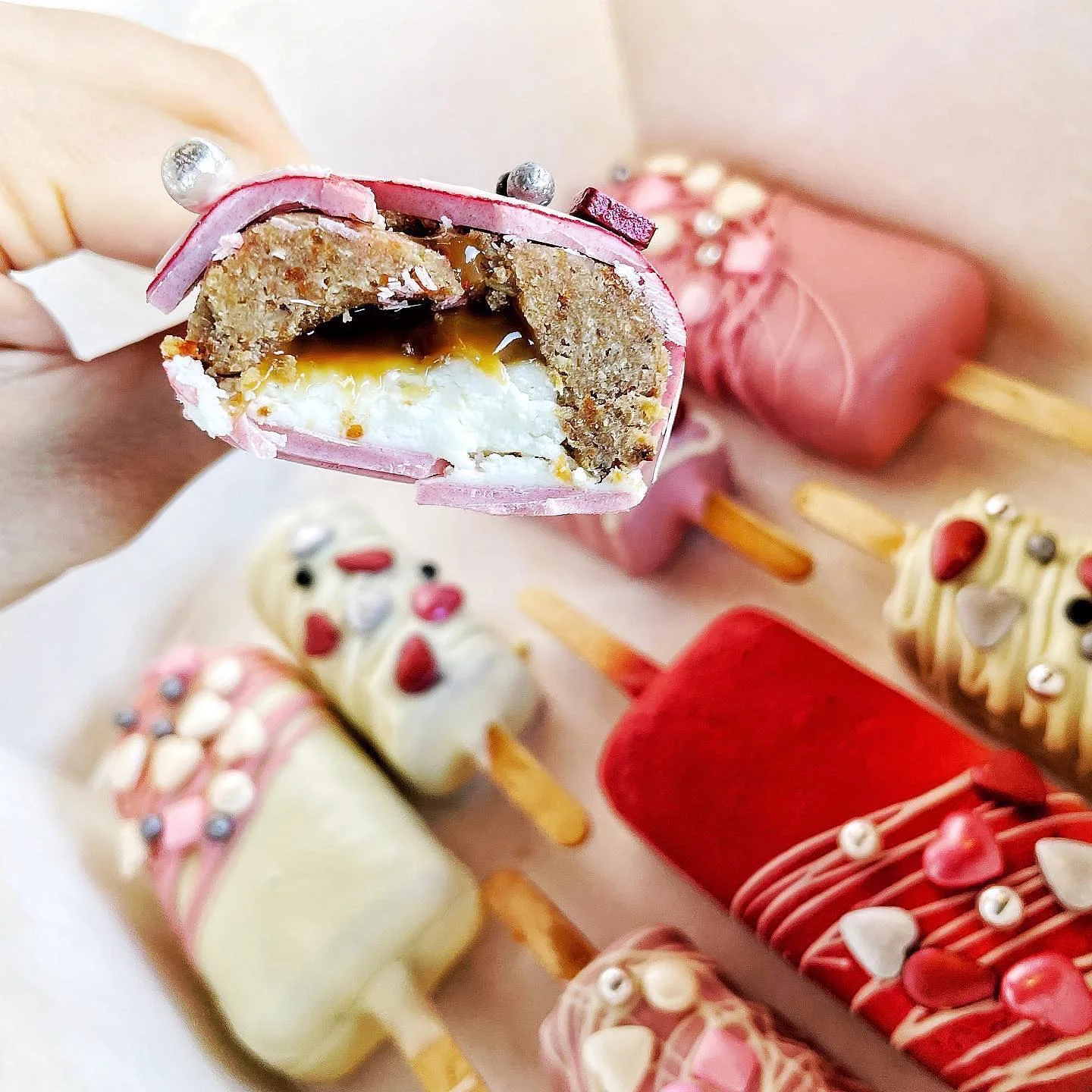 This sweet story started out like a little hobby that turned into so much more. Out of their love for cookies came this unbelievable place, where the cookie fairy lives! Cookie, all sorts of cookies and cakes, and special treats. And if you have a sweet tooth, it will be a hard task to just choose one thing. But, perhaps you should just take your days and try them all.
📌 Str. Teodosie Rudeanu 3
3. Amoom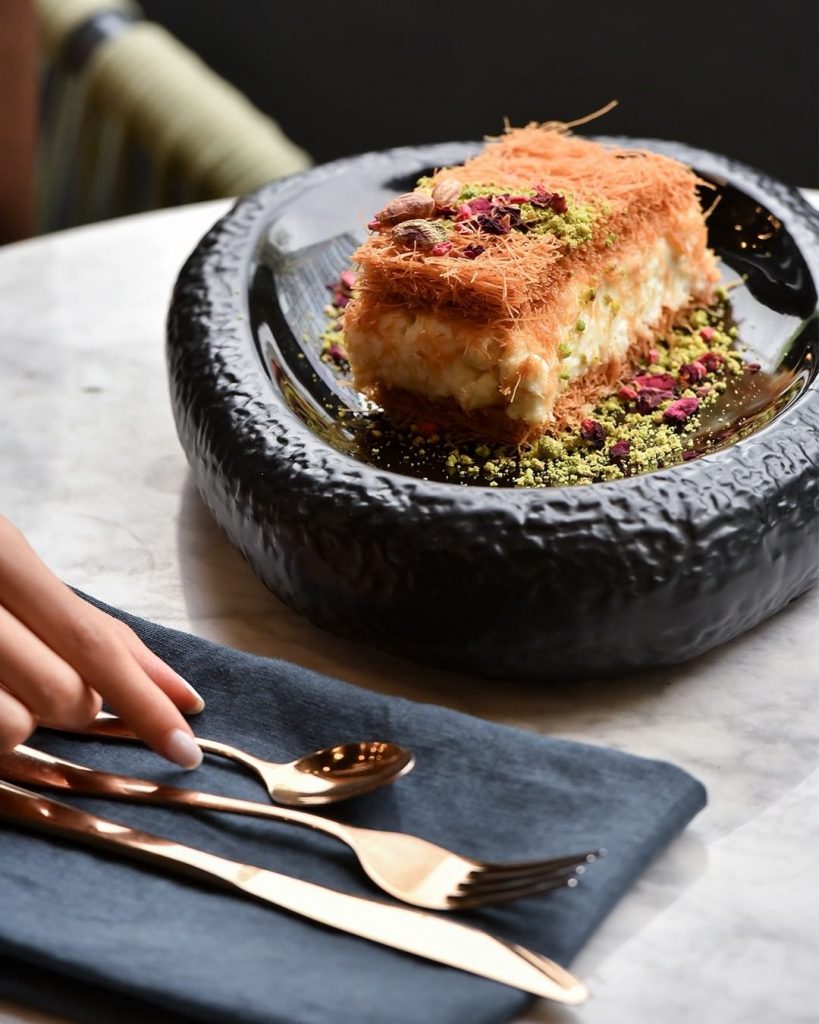 Amoom Bistro cafe brings its oriental flavors to the variety of sweet tastes you can find in Bucharest. Let your taste buds be surprised by the exotic flavors that take you back to the Middle East, to a world ruled by spices, pistachio, and cardamom. And rest assured that the food and the specialty coffee you can enjoy here are just as great. 
📌 Str. Zăgazului 21
📞 +40752031437
4. Cannoleria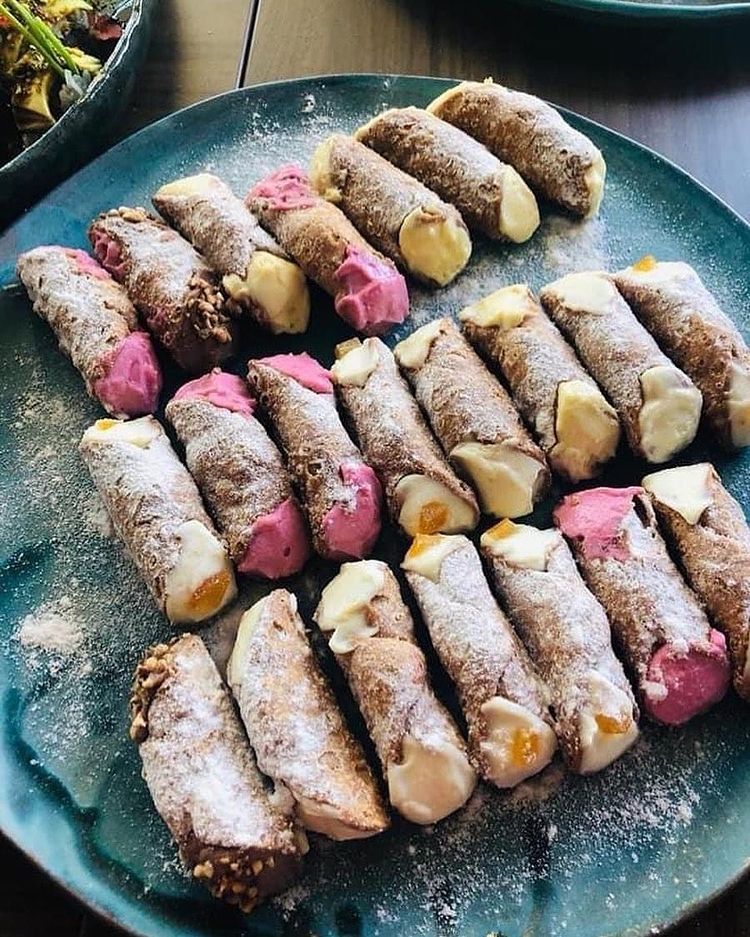 Another Italian will steal your soul. Cannoleria is one of the most Boheme locations on our list. Everything is delicious and in good taste here, not just the national dessert that gave the name to the petit bistro. Well, truth be told it is an all-in-one bistro, pastry, and sweet shop, you name it.
📌 Str. Cornescu 4
📞 +40753325071
5. Zoomserie Victoriei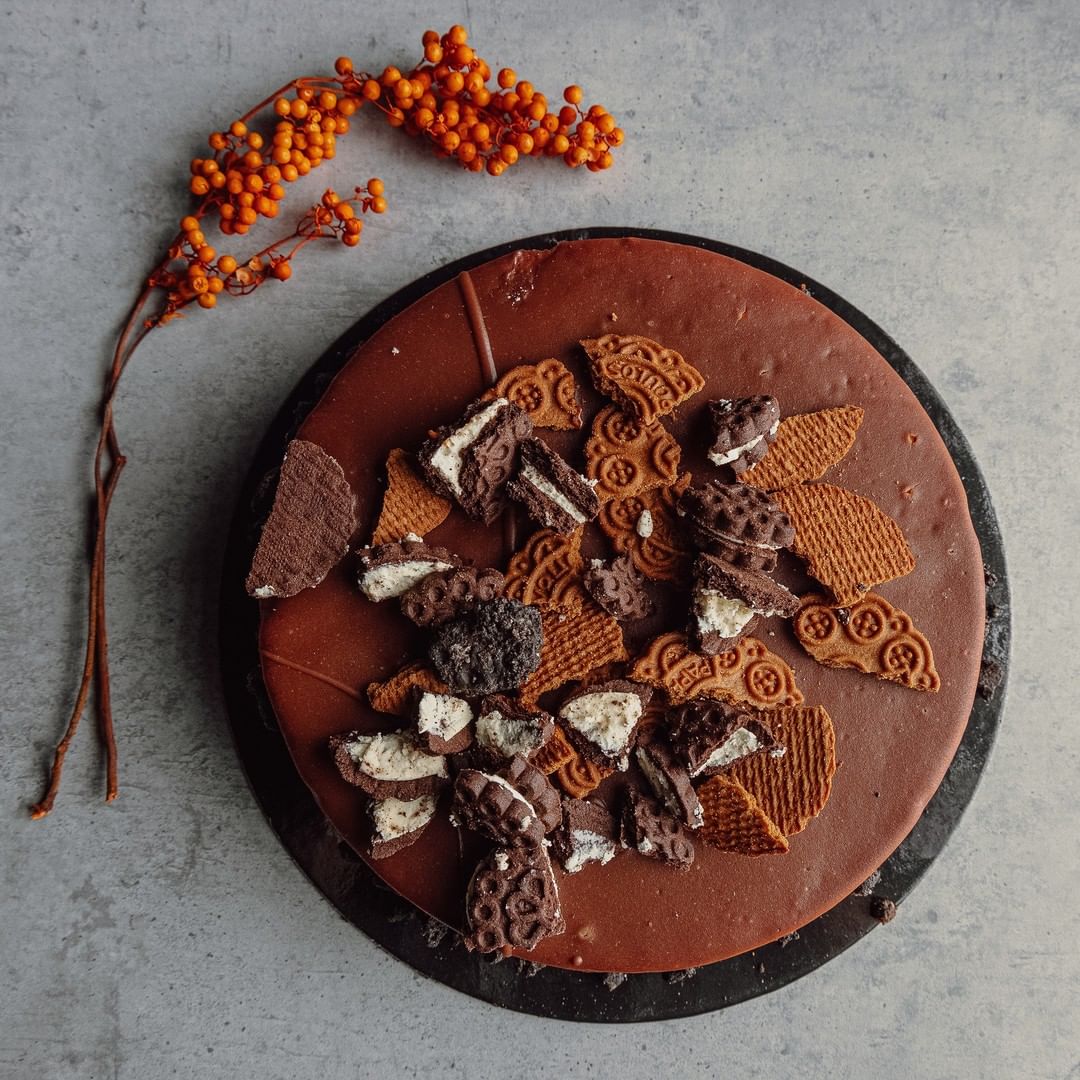 A world of Greek-style delights awaits at the Zoomserie Victoriei. The owners made sure to pass on the tradition of using only the best ingredients in creating wonderfully tasting sweets for any occasion. As when you pass through the doors into Zoomserie be prepared to have to choose from the vast variety of cakes and tarts, ice creams, and sorbets! Choosing will be the hardest part!
📌 Șos. Nicolae Titulescu 1
📞 +40757421182
6. Gelateria La Romana dal 1947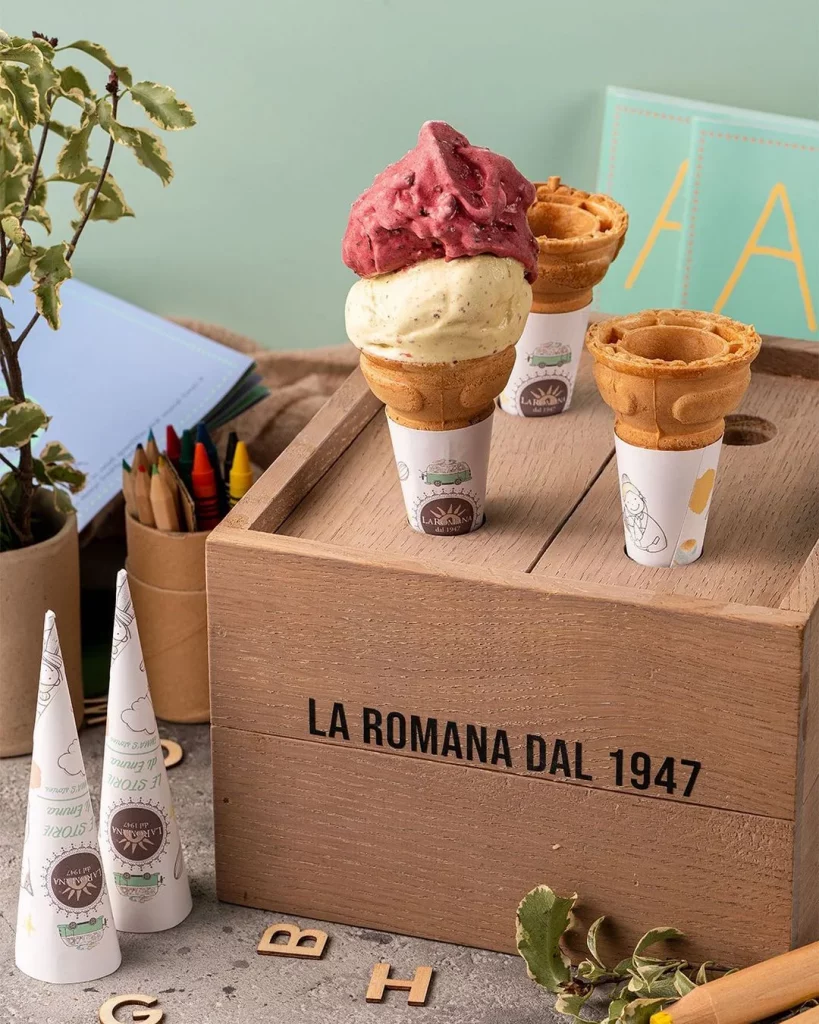 The Italian brand La Romana started out as traditional gelato lovers and creators and grew from there. Well, it kind of feels natural when you love to mix the best natural ingredients to come with incredible flavors for sweets and gelato. And Gelateria La Romana does offer some of the tastiest and most fresh sweets for you.
📌 Calea Victoriei 103 -105
📞 +40739100200
7. Sublimmme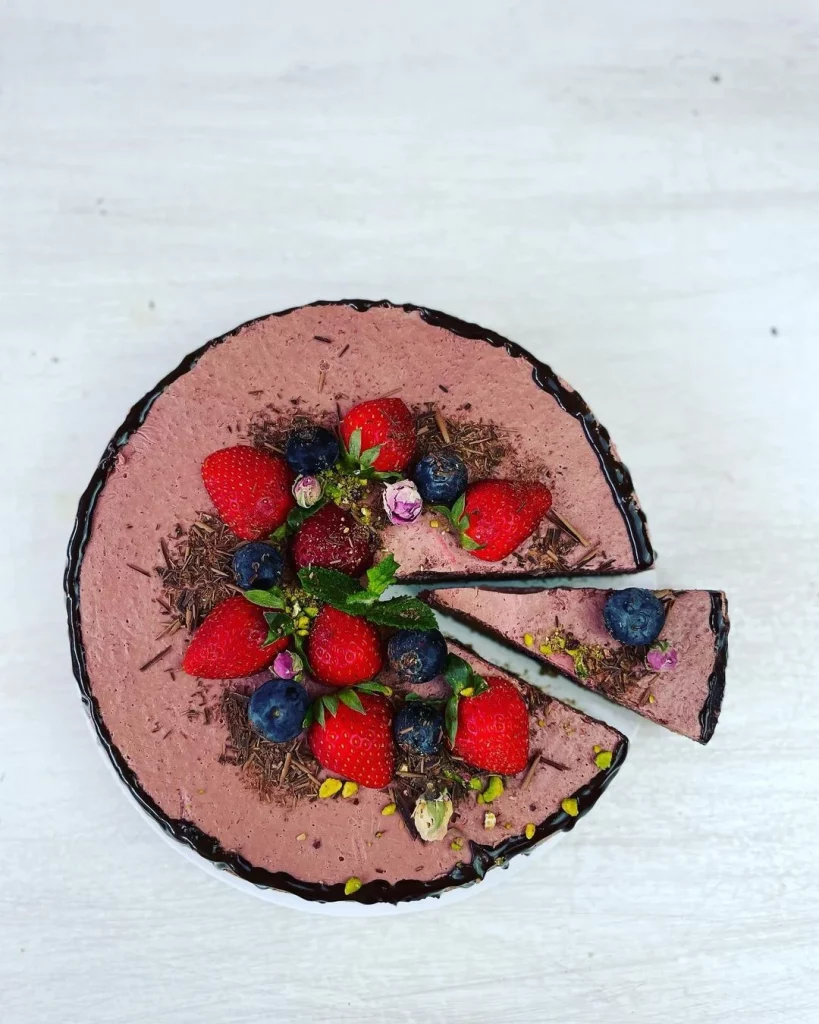 If vegan and raw vegan desserts are your things, here is one place of Bucharest's 21 best dessert spots that fit the bill: Sublimmme. This sweet spot is all about giving you delicious options without sugar, additives, or gluten. And by all means, know that they are in no way less delicious than their other counterparts, just as tasty and a lot healthier!
📌 Splaiul Independenţei 2F
📞 +40771135605
8. Miez Brutărie Artizanală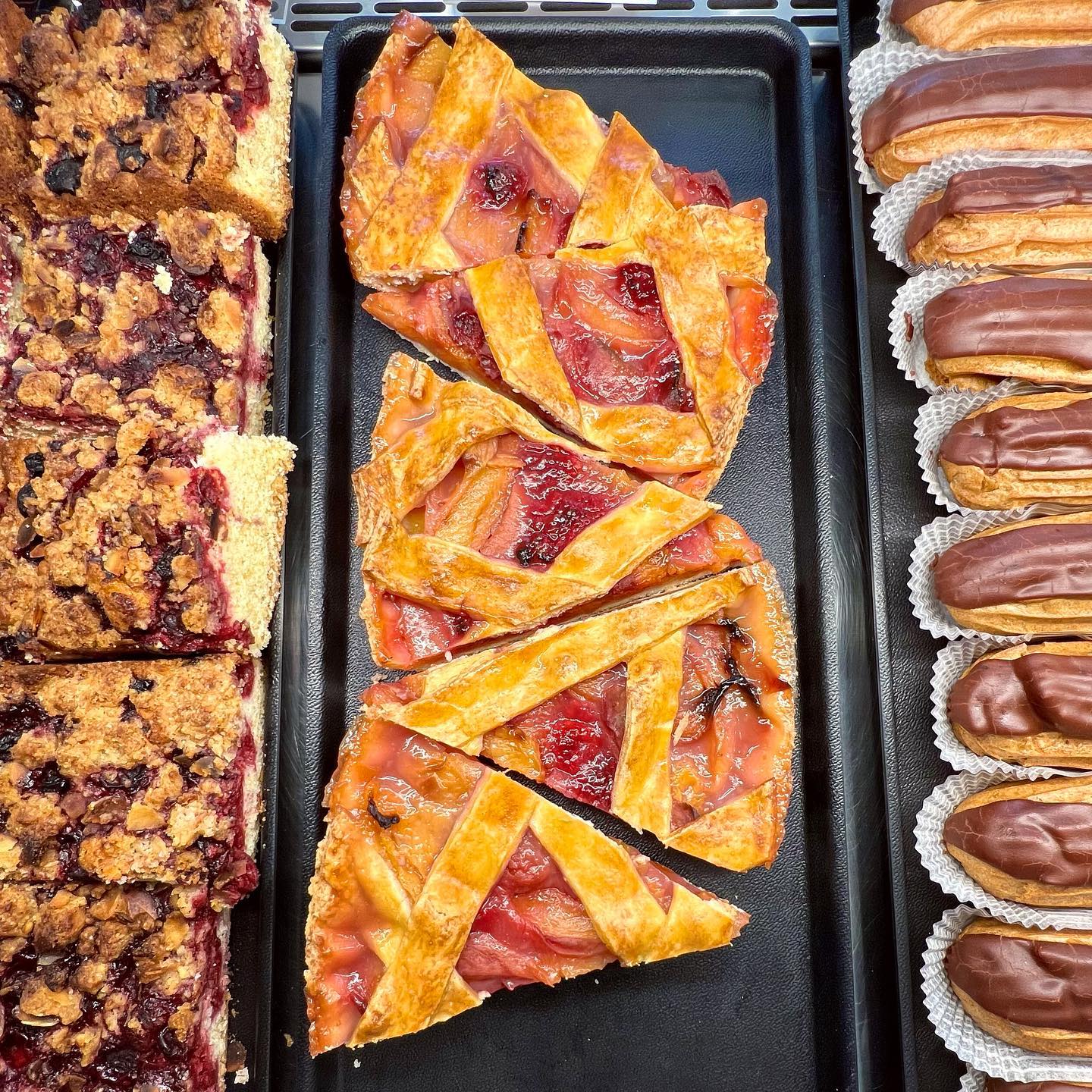 Miez Brutărie Artizanală is the perfect example of a bakery that is all about the best ingredients and the tradition of sourdough. But it's not just that the bread is exquisite! You should expect the same care and quality from all the pastry products, gems, and a wide variety of great wines that you buy at Miez. 
📌 Str. Piaţa Amzei 10
📞 +40726232739
9. Friddi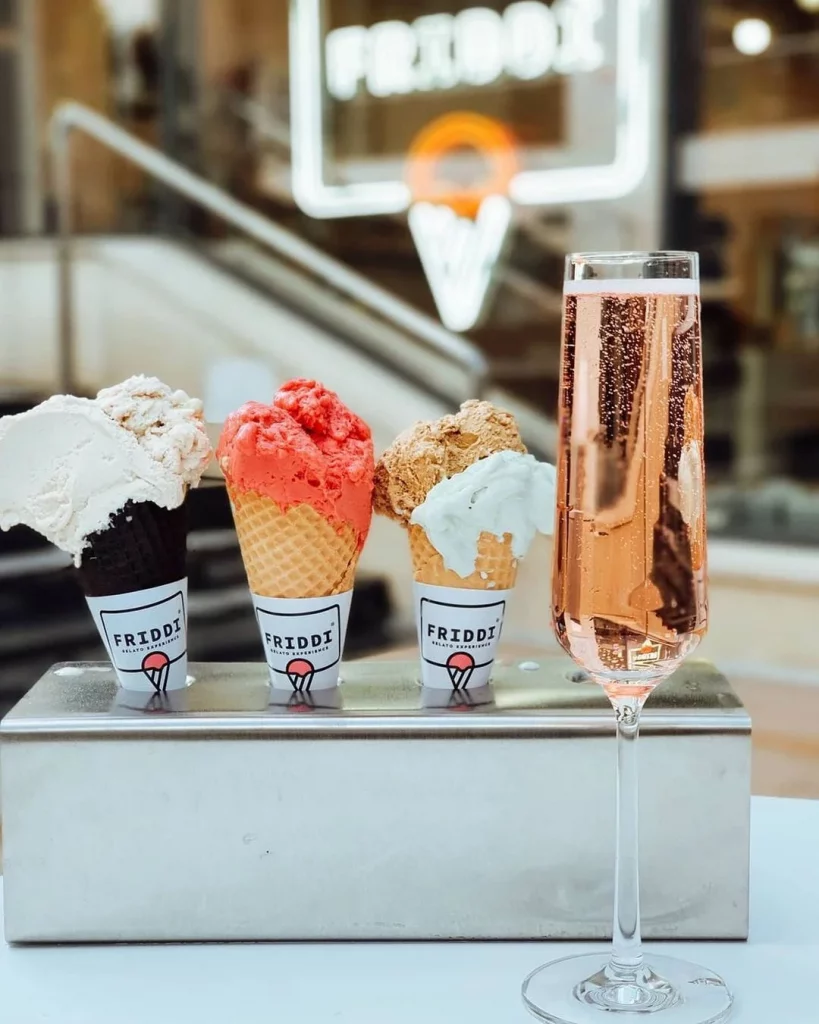 Friddi Geloto might sound a bit Italian but only in style as it is a Romanian brand dedicated only to the best and most carefully selected ingredients that transform into delicious homemade gelato, sorbet, tiramisu, and cakes. And of course that all these delicious sweet treats go perfectly hand in hand with a specialty coffee. So if you care about where your ingredients come from, please know that Friddi does as well.
📌 Str. Vasile Alecsandri 4
📞 +40314313295
10. Tartelicious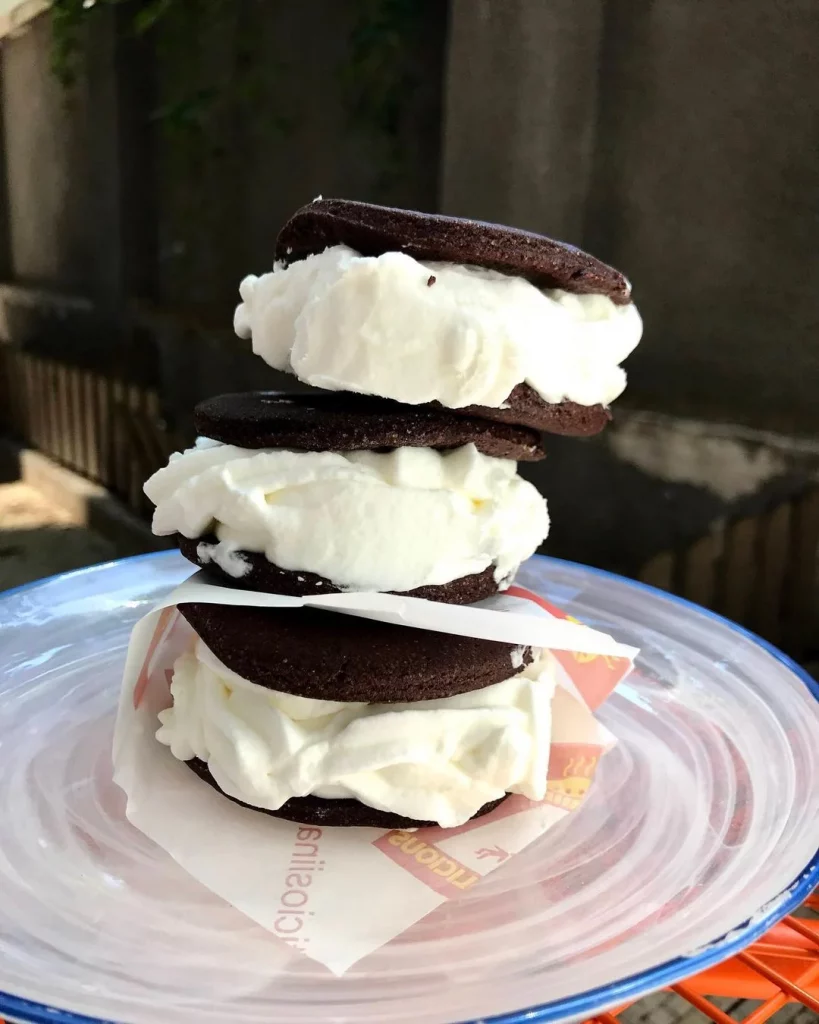 The name is very suggestive and does justice to Tartelicious, the place where the reigning tarts feel right at home, along with delicious brownies, carrot cakes, cheesecakes, and a great lot of other tasty surprises. It is kind of a small place but this only proves that the best flavors don't need to be in grand places to taste heavenly. 
📌 Str. Ion Brezoianu 35
📞 +40732816704
11. Mara Mura Ateneu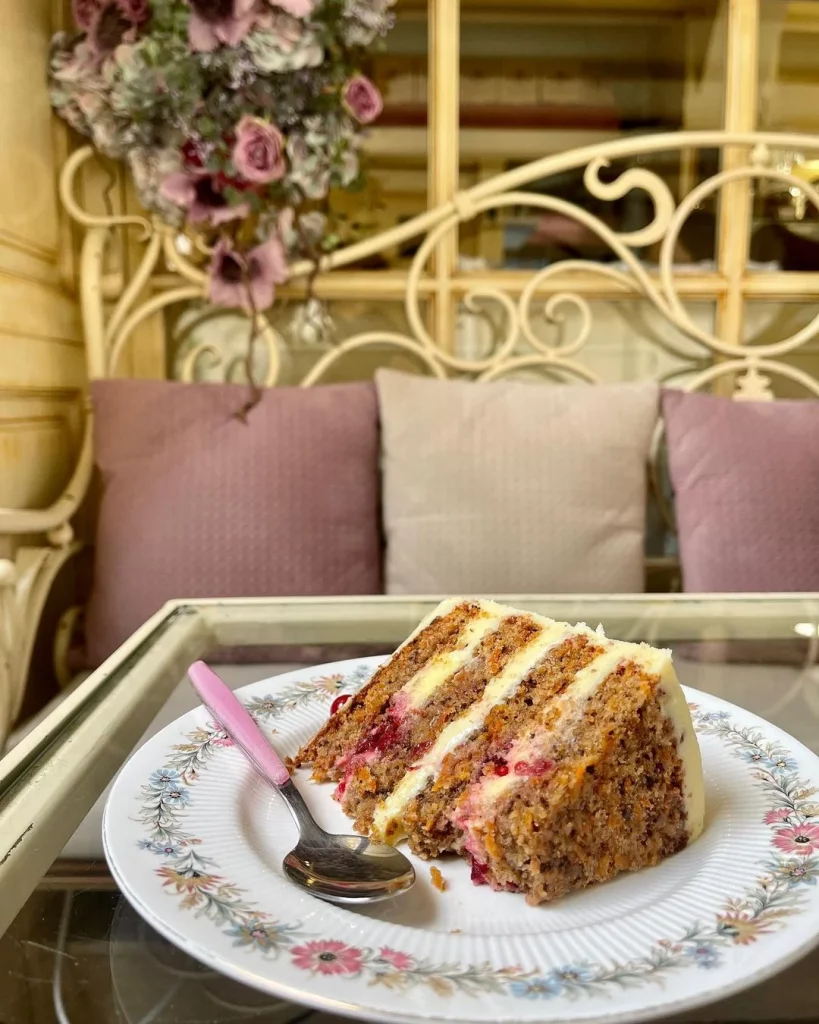 Whatever your favorite dessert might be, you can be sure that at Mara Mura Ateneu you can never go wrong. Whether you are looking for a special birthday cake or tarts or cookies, you can rest assured that it is going to be just what you are craving. And they do love what they do at Mara Mura and that shows!
📌 Str. Benjamin Franklin 5
📞 +40371517428
12. Sweetology Amzei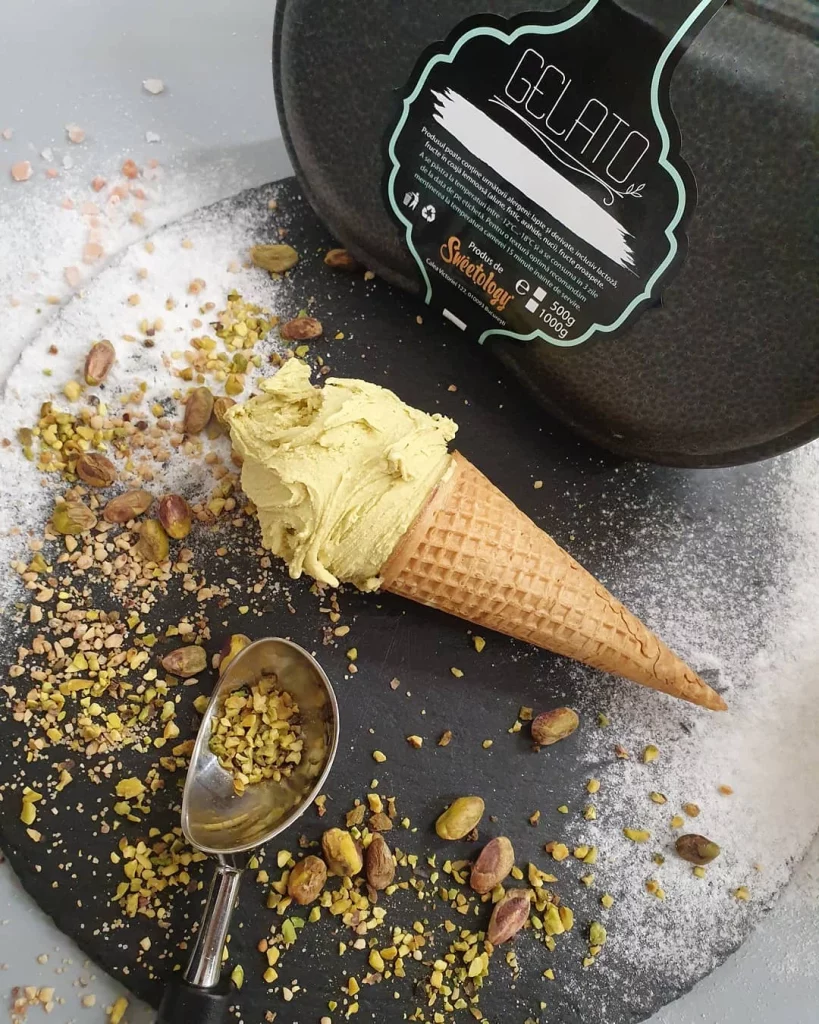 Guilty pleasures taste delicious at Sweetology. The sweet tastes of the homemade Gelato and reinvented cheesecake recipes are the main stars of this particularly delicious stage. And rest assured that the ingredients and carefully selected as each piece of the sweet treats has to be just right! And they are. 
📌 Calea Victoriei 122
📞 +40734488889
13. French Revolution Ateneul Român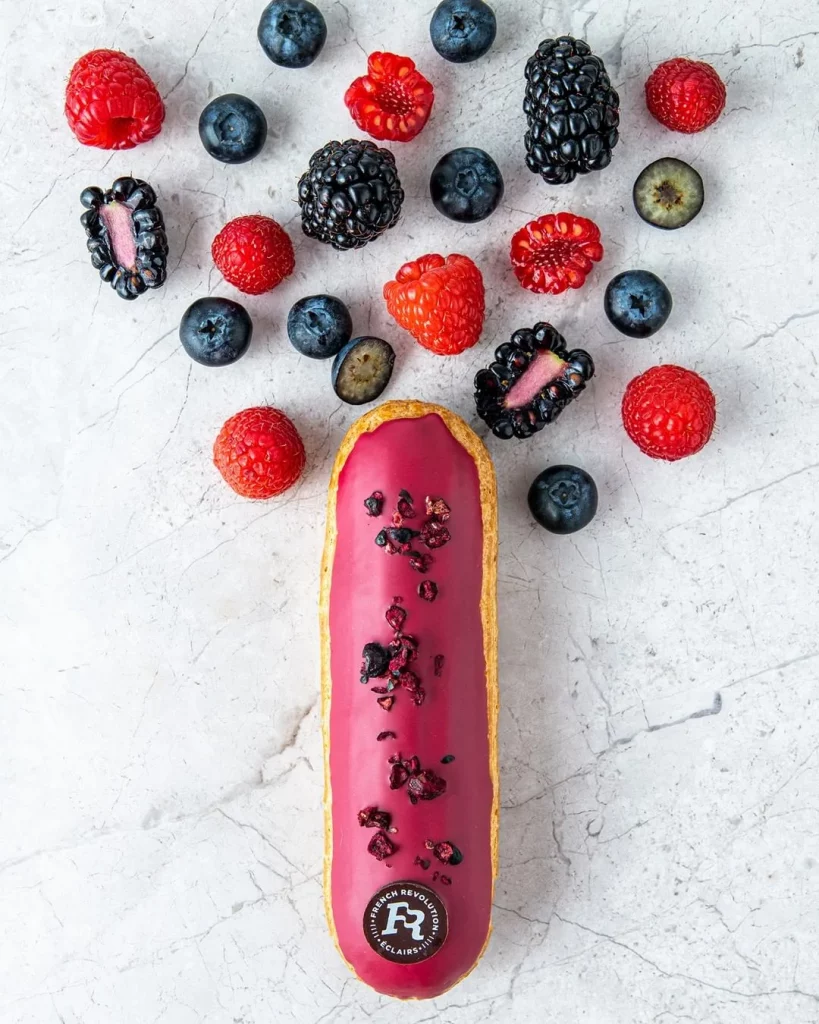 Viva la revolution! This is the place where the eclairs won the entire Bucharest. French Revolution is just a step away from Ateneul Român and it is the place where you get to choose your savory eclairs from the counter. It will be both an eye candy experience and a delicious one as the entire selection is simply great!
📌 Str. Constantin Esarcu 1
14. Maison des Crêpes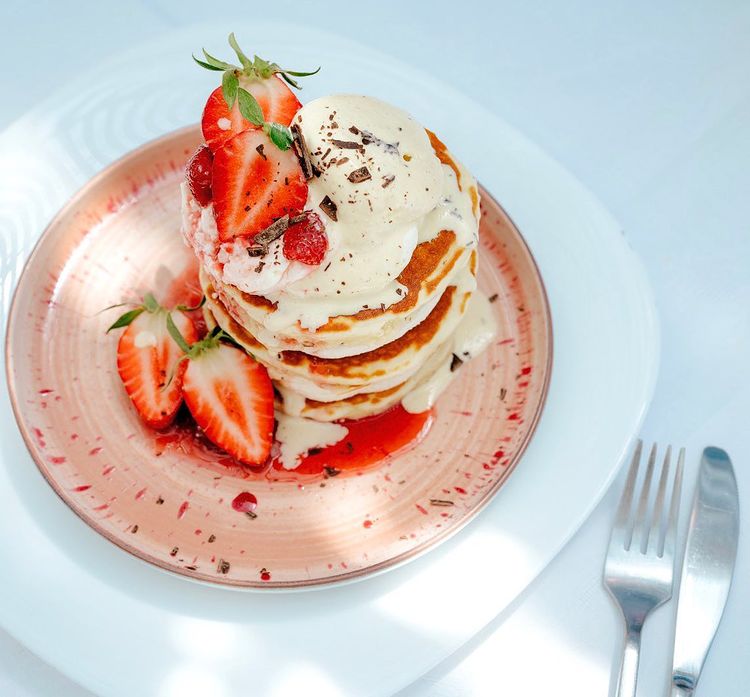 The French coquette atmosphere welcomes you from the first step you take into the Maison des Crêpes. And who doesn't like pancakes? But the menu here is quite another story, as this otherwise traditionally delicious dessert, gets to act a lot more. Did you ever think that you can create a menu based around pancakes from breakfast till dinner? If you are even a bit curious you need to try this special place.
📌 Str. Mihai Eminescu 38
📞 +40770802524
15. Atelierul de Tarte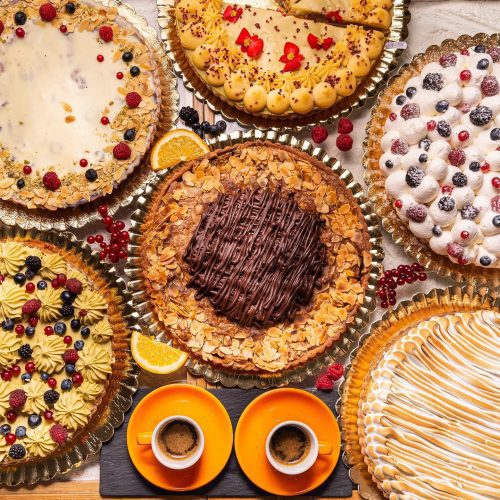 As the name suggests you should expect a delicious tart at Atelierul de Tarte. But it is for sure not the only delicious dessert you are going to discover, or savory food, for that matter. The Bistro experience will be a great one as you will discover a menu with a wide variety of choices. So, no matter how much of a picky eater you are, expect to be surprised by the passion they have for their foods and sweets!
📌 Blvd. Ion Mihalache 20
📞 +40756141688
16. Zexe Braserie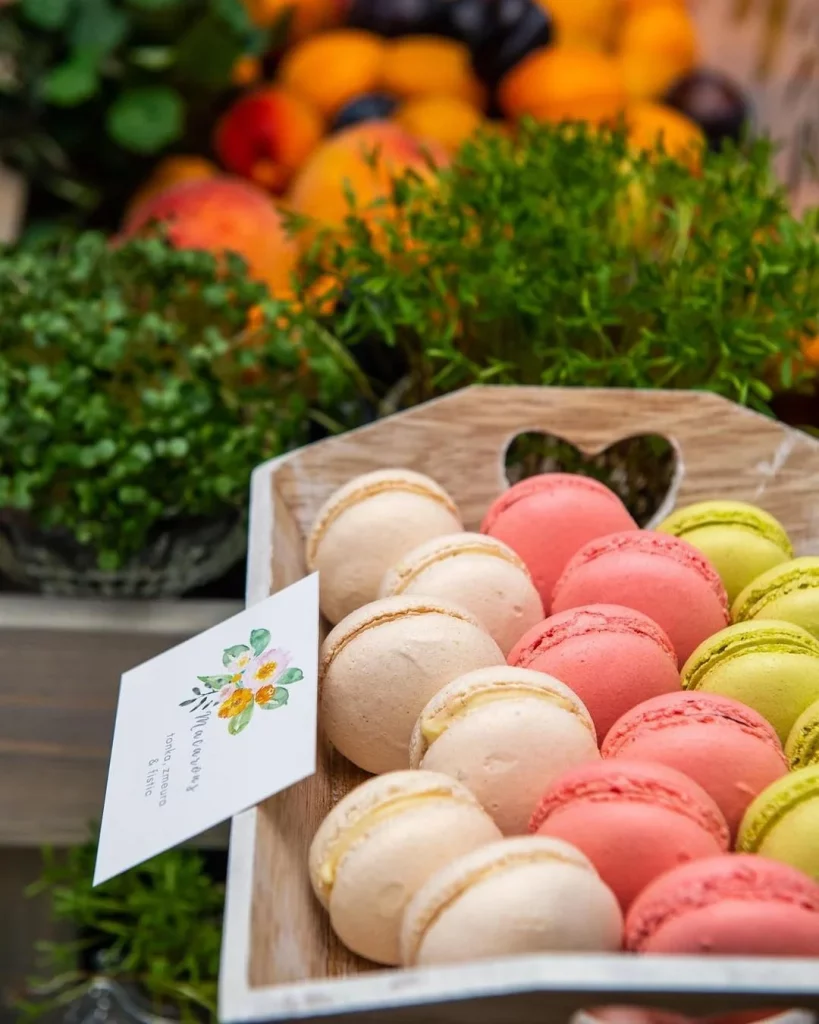 Zexe Braserie is your stylish yet friendly petit bistro. The idea behind Zexe was the desire to restore Bucharest's long-lasting tradition in bakeries and bring it into the present day. How? Simply by offering delicious healthy meals from breakfast options all the way to reinventing Romanian traditional old cake recipes. One look at the sweets menu will show how life can taste and be so much better!
📌 Blvd. Aviatorilor 65
📞 +40786778777
17. Chocolat Ateneu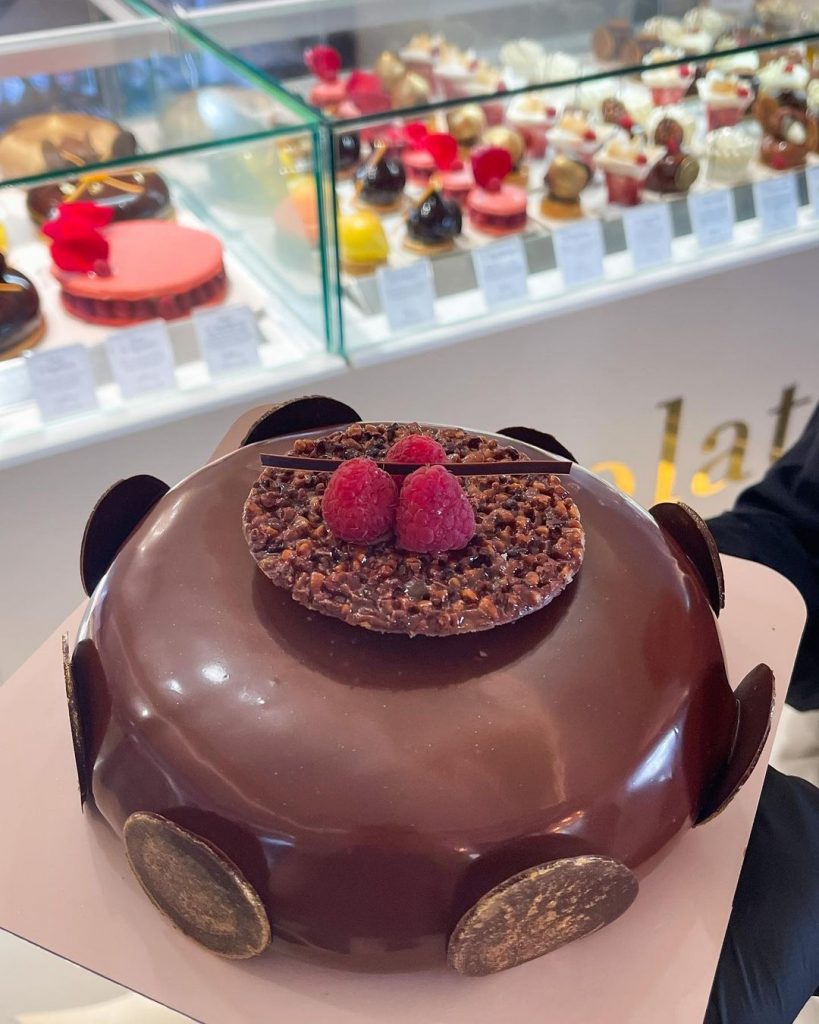 Elegant and airy, Chocolat Ateneu, defines itself as a Boutique Restaurant. And a fine one, for that matter with a lovely terrace and a stylish interior that just feels welcoming. But since we are having a look at the best deserts spots in Bucharest, you should know that each and every option is gourmet. The same goes for the entire menu, whether be for food or drinks. So, for a stylish dinner out, you can just go ahead and book a table at Chocolat Ateneu. 
📌 Str. Episcopiei 6
📞 +40743777807
18. Fior di Latte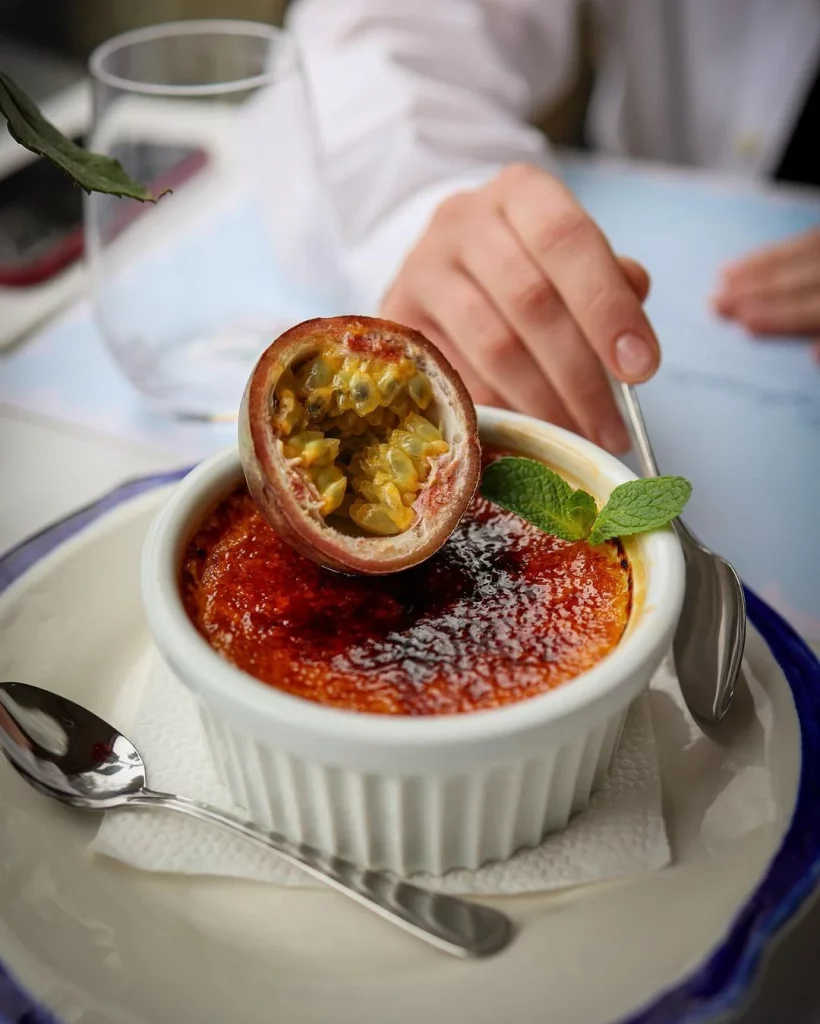 Back to the delicious Italian cuisine, here is Fior di Latte. This is a bistro as well as a place to sample some of the most delicious desserts. Each and every sample of delicious sweet treats are done following the traditional recipe by the letter. And it is just a treat indeed! And considering that Italian fine cuisine might just be the best in the world it would be a shame not to let yourself be tempted by all the flavors and try the Fior di Latte way!
📌 Blvd. Primăverii19-21
📞 +40784 420555
19. Ceainăria Infinitea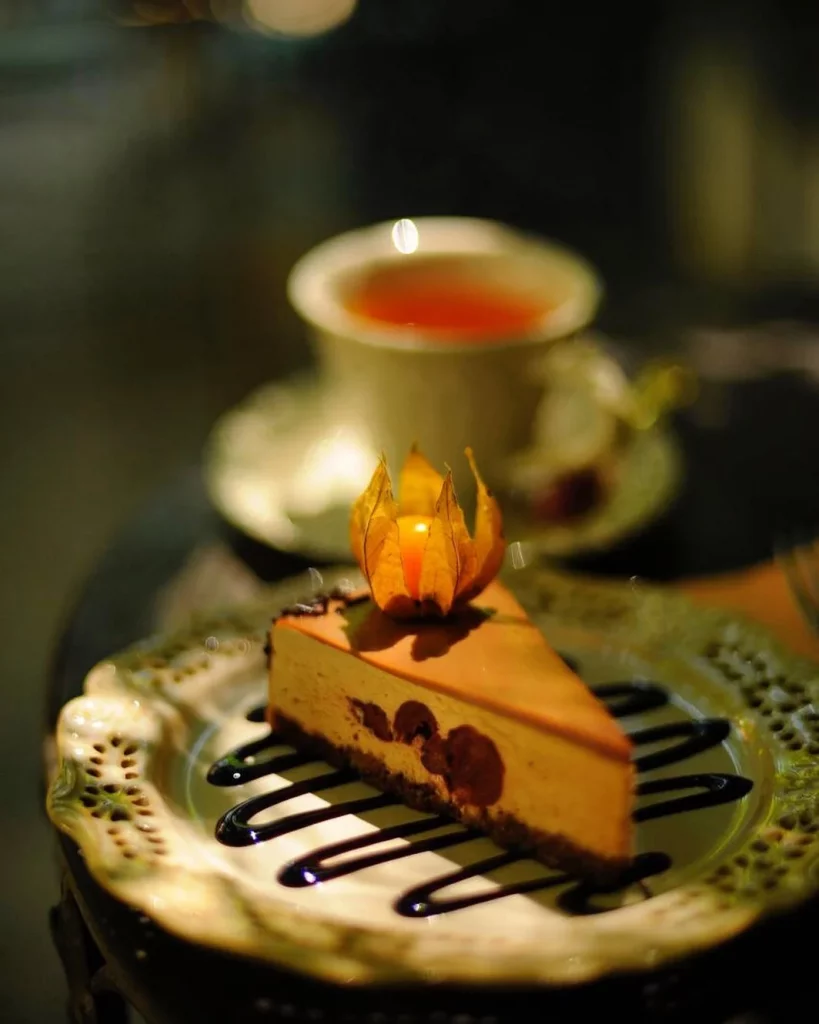 Cozy and vintage paint the perfect picture together at Ceainăria Infinitea. You can step into the zen atmosphere for a lovely day out chatting with friends and enjoying a delicious cup of tea. The tea ritual is perfectly at home here on the beautifully decorated terrace or in the cozy interior. And just so that you know, Infinitea serves more than just your happiness in a cup, you can also grab a gourmet snack, a drink, or a delicious dessert (they even have raw vegan options).
📌 Str. Dr. Grigore Romniceanu 7, 1st floor
📞 +40723175300
20. Velocità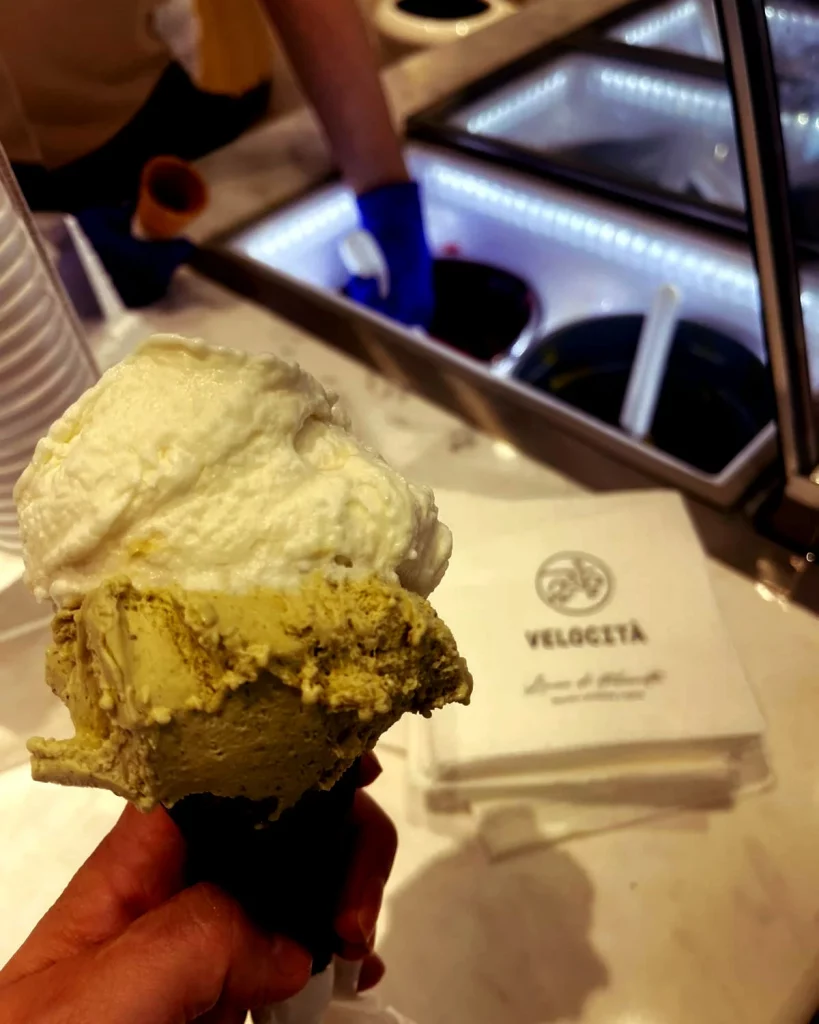 Velocita is a story an Italian story. And what comes to mind when you think of Italy and desserts? Gelato! In all flavors but just as delicious. And like any other true Italian spirit, Velocita also has sorbet options for you and never-missing specialty coffee. You can never go wrong with this combination! 
📍 Calea Victoriei 122
📞 +40739889189
21. Cărți, Dulciuri și Flori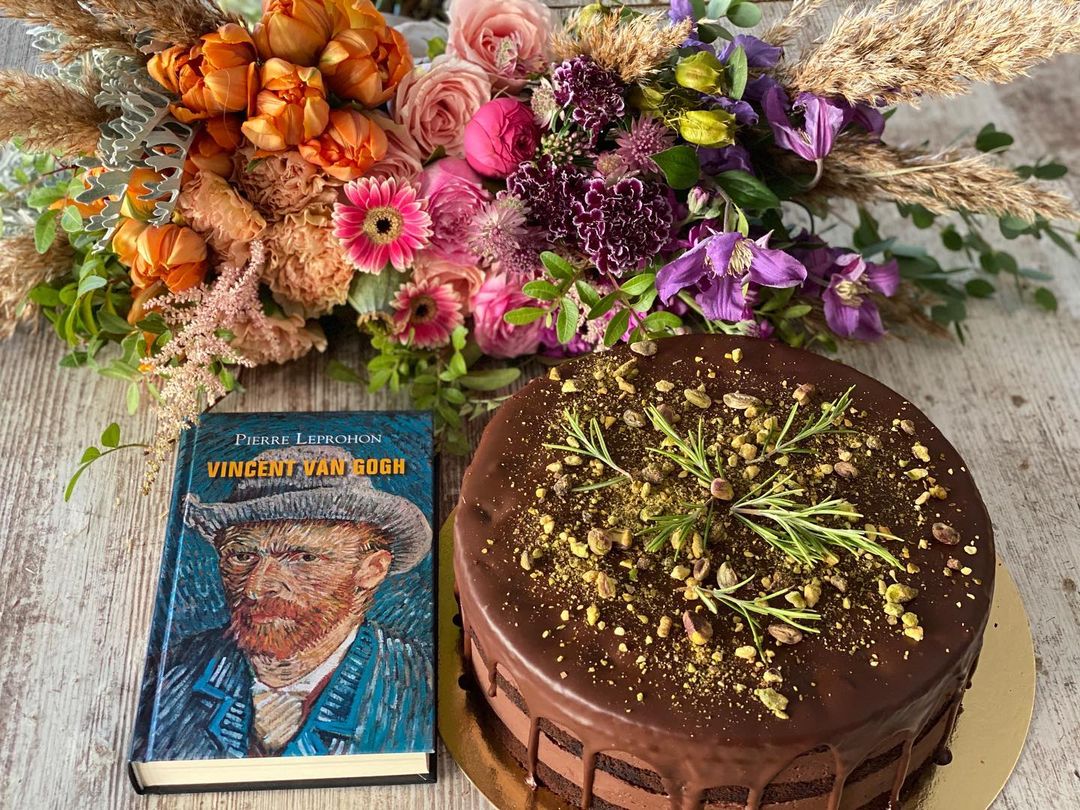 This next location on our list, is an exceptionally special place on the map of Bucharest, Carti Dulciuri & Flowers, and it is all about beauty. Beauty in the sense of delightful sweets to mesmerize the senses, timeless elegance in everything from the venue to all the arrangements combined with a love of books that opens not just hearts, but minds as well. It is truly a one-of-a-kind type of place that brings joy to every heart!
📌 Str. Tudor Stefan 60
📞 +40747776655
I hope you enjoyed roaming through Bucharest's 21 Best Dessert Spots!
And don't forget that there are so many other collections you can get your inspiration from. All you need to do is download your Framey App (available on Google Play and App Store) and start exploring.