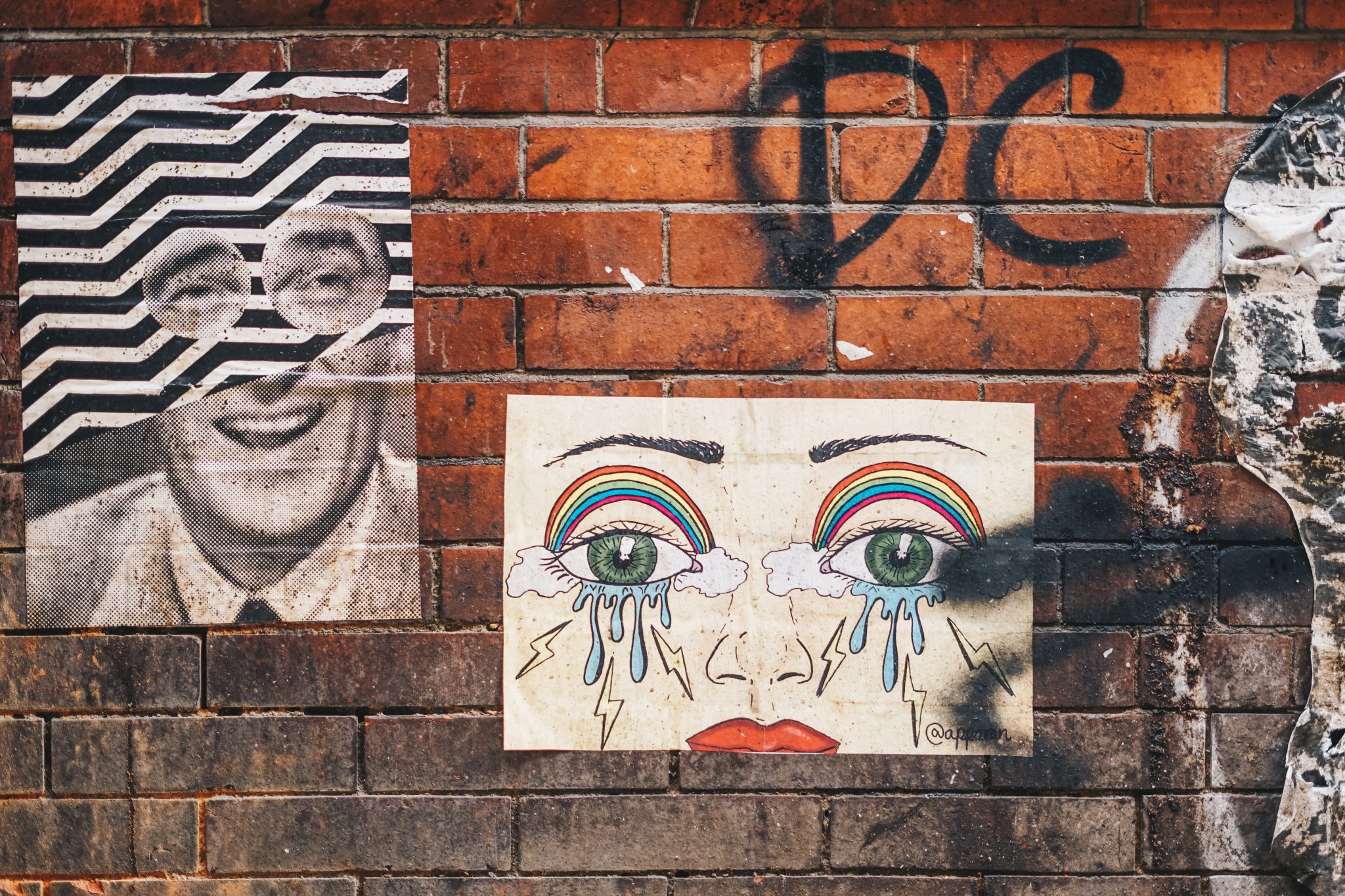 In visiting the UK, the biggest problem one faces is deciding where to head to and what not to miss on the British discovery expedition. Of course, it is London that sits at the top of that list, for very impressive, fun, and interesting reasons, but there are so many other incredible and surprising destinations you should make sure to check.
One of them, Manchester, holds a great deal of historical "firsts" in the world, like the first industrialized city, the first railway line and the place where they split the atom for the first time. This might give you an idea about the spirit of the city: prosperous, forward-thinking, inclusive with strong educational roots, and at the same time, a scene of thriving music and foodie hub with a bit of an obsession for good old football.
Oasis, The Smiths, Ernest Rutherford, Rolls-Royce, Cottonopolis, Old Trafford, Peaky Blinders, The Crown, Kellog's, and the vegetarian diet are just some of the big names or trends that you can discover tighs to the beautiful city of Manchester!
But don't think for a moment that you'll be looking at an industrial-looking old city! Manchester is today a mix of old heritage & new style, with lots of green parks and loads of fun.
The gateway to the North, Manchester is also home to the Curry Mile, the largest Asian restaurant concentration (outside of Asia, of course), it is also known as one of the friendliest LGBT- cities in the world and home to some of the best British pubs. So, you have a lot to choose from. And speaking of choosing, how about we have a look at the top 25 brilliant Manchester attractions you shouldn't miss:
1. Manchester Town Hall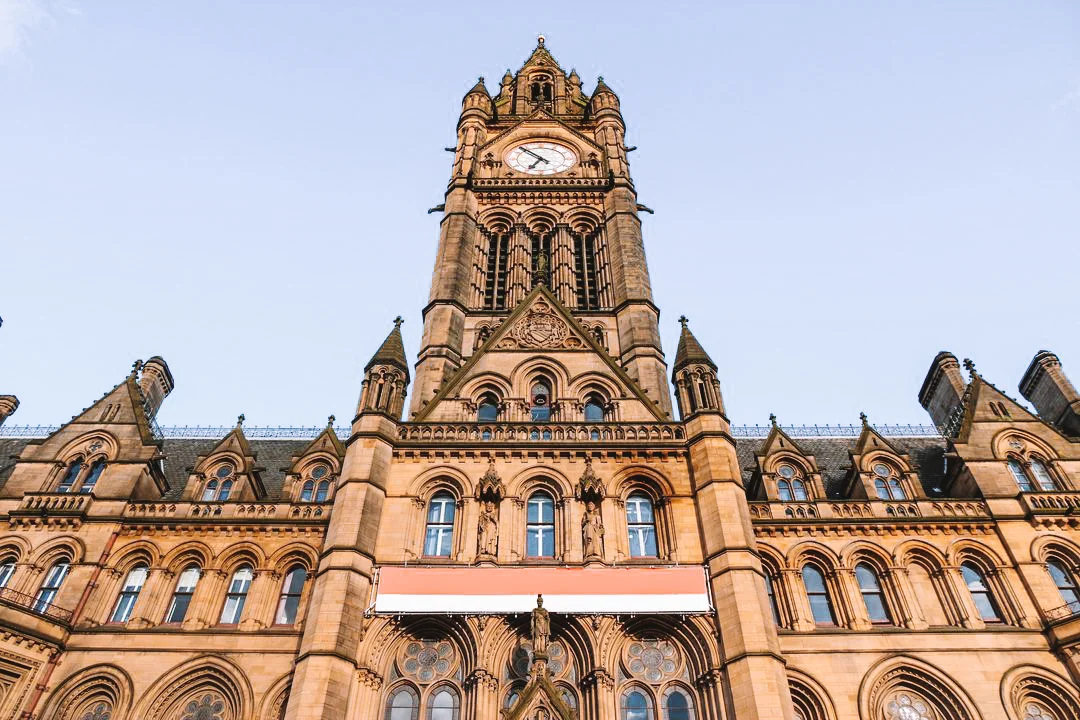 Let's begin the Manchester experience, at the heart of the city, the Manchester Town Hall.
The iconic Neo-Gothic building is one of the most beautiful buildings in the city. It is considered a real UK treasure, listed as a Grade I building for its historical role and architectural value.
Even if it is closed to the public for renovation, just know, that you can still admire it from afar and wait until 2024 to check the iconic Manchester Bee mosaic. For sure it will be worth the wait.
2. Manchester Opera House
The rich musical heritage Manchester music scene is rich in venues and styles. And the Manchester Opera House had been a main actor on the musical stage, since its inauguration. You might just as well check what's on the Agenda and not just visit the building but, delight yourself with a quality performance.
3. Chetham's Library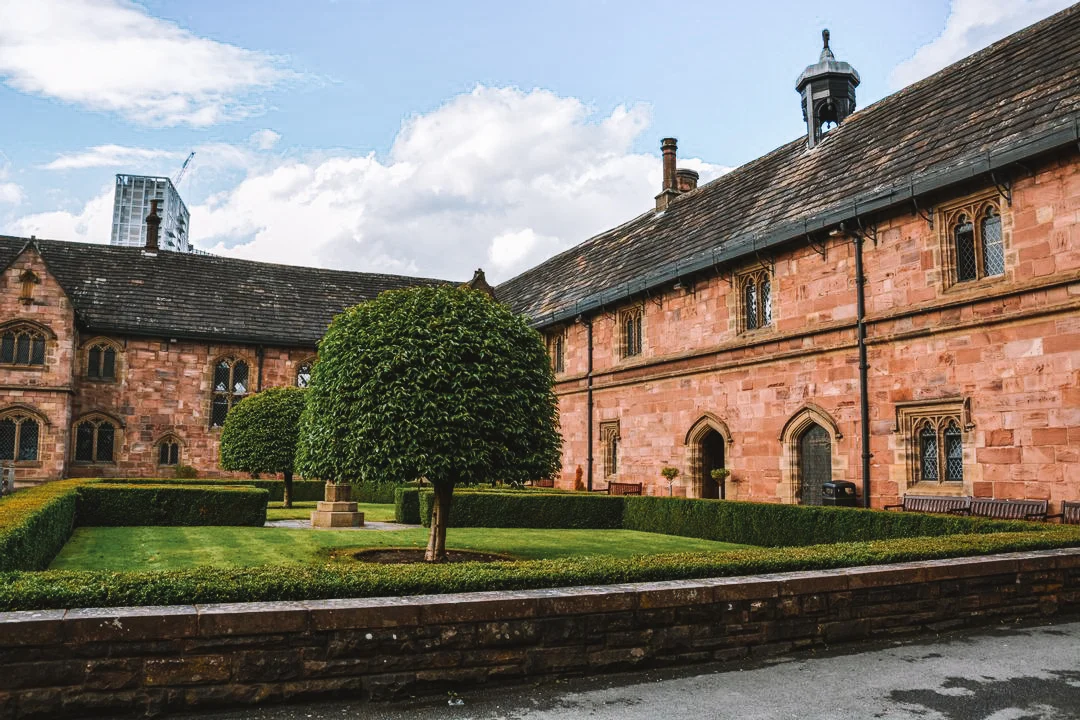 Where can you find the oldest public library in the UK? In Manchester.
The impressive Chetham's Library has been around for no less than 350 years. Imagine that!
Chetham's Library is of course one of Manchester's historic and cultural landmarks. Its value lies not just in the exquisite medieval sandstone building but in what it stands for and you feel it all around you.
4. Manchester Cathedral
Breathtaking! The Manchester Cathedral might not be as big or famous as its other European counterparts, Milan's Duomo or Notre Dame in Paris, but it is a sight you will remember and fall for.
It is just a stunning building inside out. Late medieval interior, lavish decorations and carvings, and just an enlightening and uplifting experience. And let's just say that it just is one of those places that really look gorgeous in photos and will make for a great personal collection, like Framey's Impressive buildings in Manchester.
5. Albert Square
Speaking of great-looking places to capture in Manchester, Albert Square is one you can not skip.
Manchester's Gothic heart lies here in the beautiful sculptures, guarded by the Town Hall's towers and refreshed by the water fountain. Just such an Old soul Manchester vibe that you can be part of!
6. Whitworth Art Gallery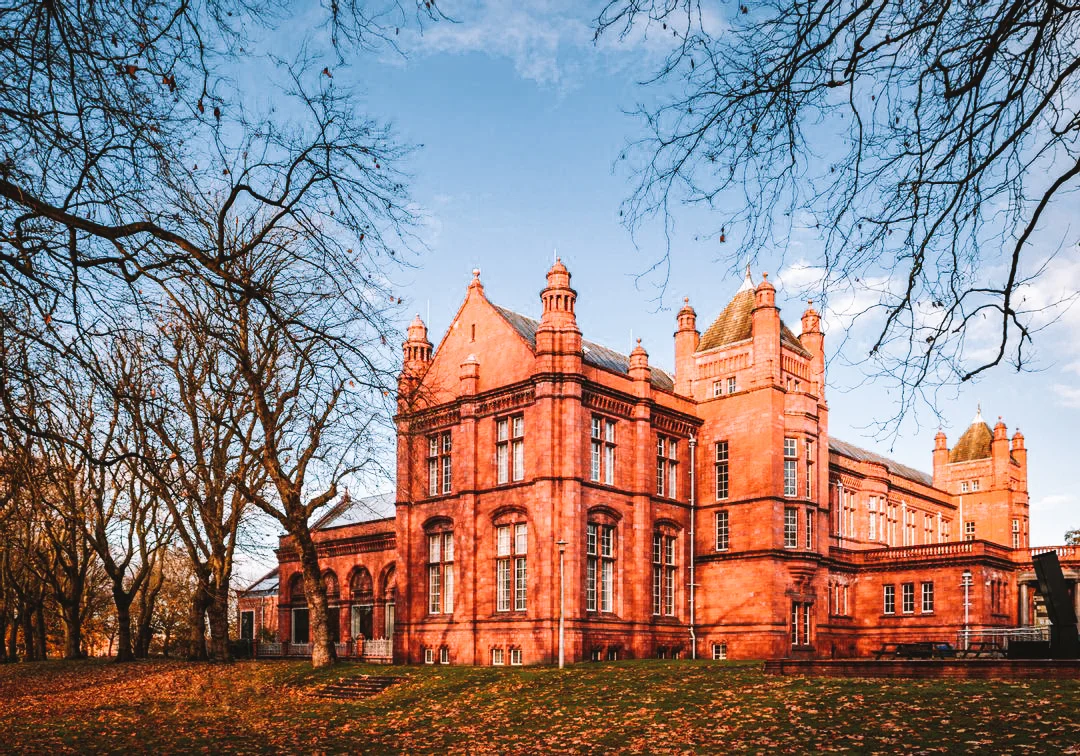 The Whitworth Art Gallery is proudly housed in the prestigious Manchester University. And, in this case, prestigious comes along with no less than 25 Nobel Prize laureates, students, or faculty related to the University. But returning to the extensive Art Gallery, the Whitworth showcases vast collections of British drawings, sculptures, modern art, and textile. The Art Gallery has always been a major liaison between the University and the Mancunians.
7. Manchester Museum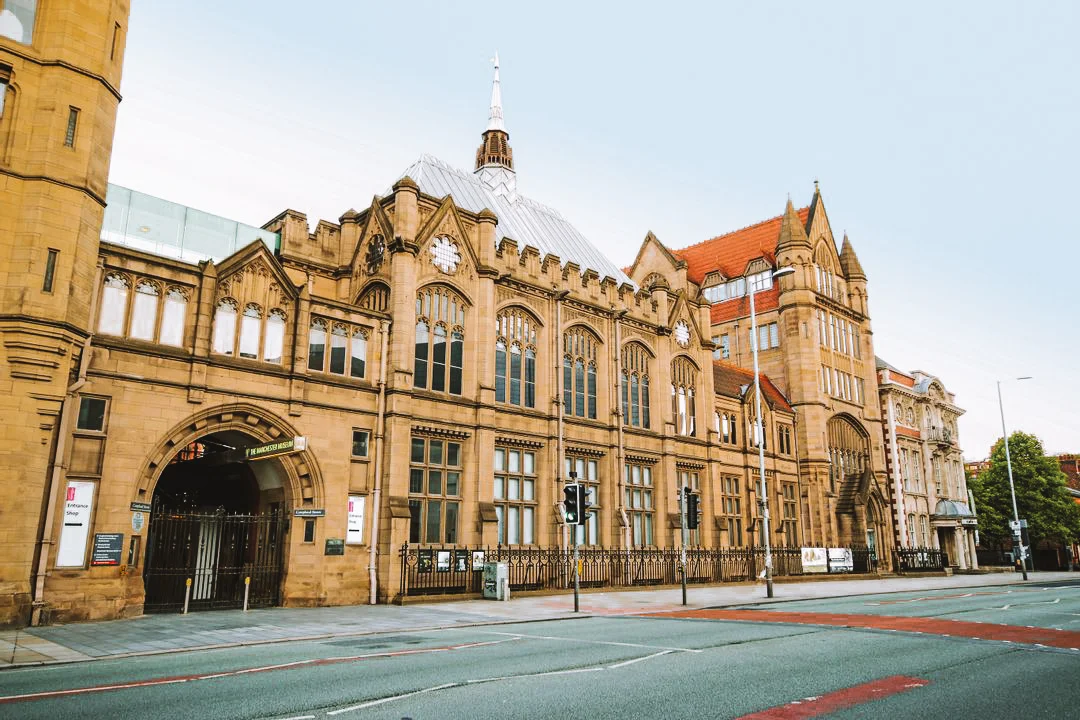 3 floors of fascinating facts and exhibitions await at the Manchester Museum. Anything from Dinosaurs to Ancient Egypt or Chinese cultural collections.
Manchester is known for its numerous museums, so it would be a pity to not give yourself time to explore them. And, if you are looking for other inspirational ideas, you can always check Framey's collection: Museums and Cathedrals in Manchester.
8. Castlefield Bowl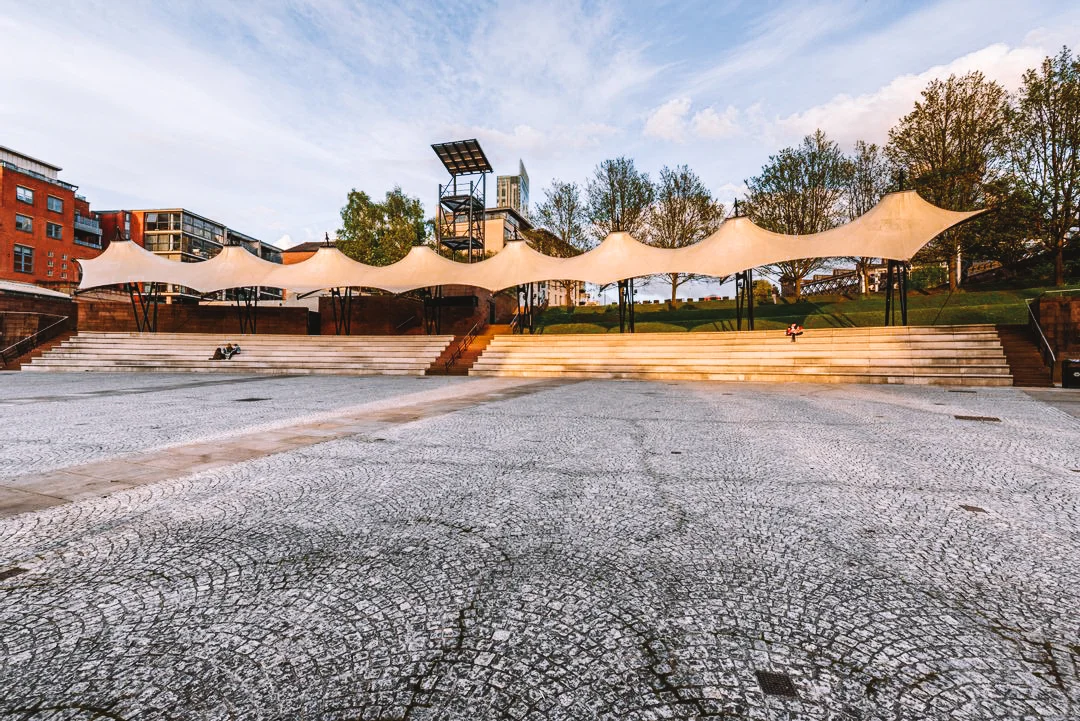 The music scene in Manchester is rich and needs great venues to let its light shine! From pubs to concert halls to entertainment venues. And the Castlefield Bowl is just such a place.
Internationally acclaimed musicians and performers come here each year for great gigs and festivals.
9. National Football Museum
Besides history and music, football is really at home in Manchester. But, this city is home to not one but two great international football clubs: Manchester United and Manchester City.
And for all you soccer fans (FYI: In Europe soccer is called Football), there is a museum you can not miss: The National Football Museum, where you can learn and admire all the greats.
10. Heaton Park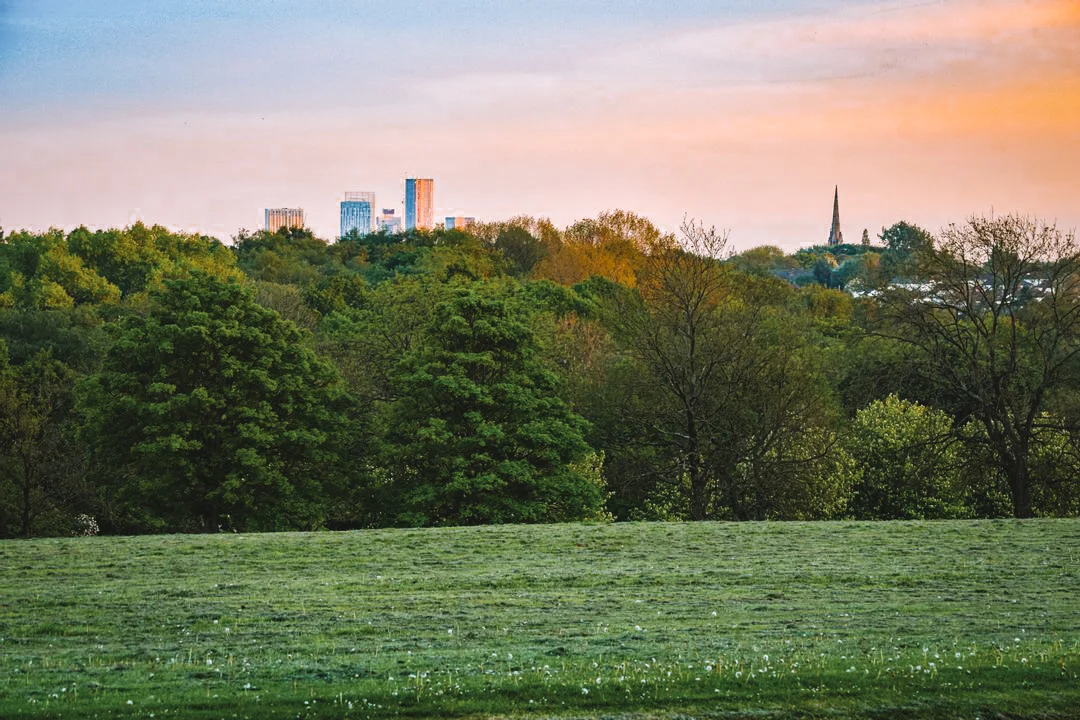 Manchester really loves its outdoor spaces! And accordingly, there are a lot of them, some serene, others wilder, while others are simply great. Heaton Park is the biggest of them all and you can find anything there from golf and tennis course to boating on the lake or simply enjoying the manicured gardens and woodlands. The impressive and restored Heaton Hall is yet another place in this huge green oasis.
And if you feel a bit more adventurous you can also go to the tramway round!
11. St. Mary Church
St. Mary Church in Manchester deserves its local nickname: "the hidden gem"!
If you just have a look at the exterior of the church you might be tempted to just say you've seen better-looking ones! But, once you step inside that peaceful oasis and have a look at the carvings and the statues, and the marble altar, you will feel its name is well earned.
12. King Street
If banking and shopping are your "thing", the place to check in Manchester is the famous King Street. There is for sure a shop for everyone and everything and any budget. And although lately, other Manchester areas are taking over the shopping world, this is still one of the best to head for the city vibe, especially around the Christmas Market time.
13. The John Rylands Library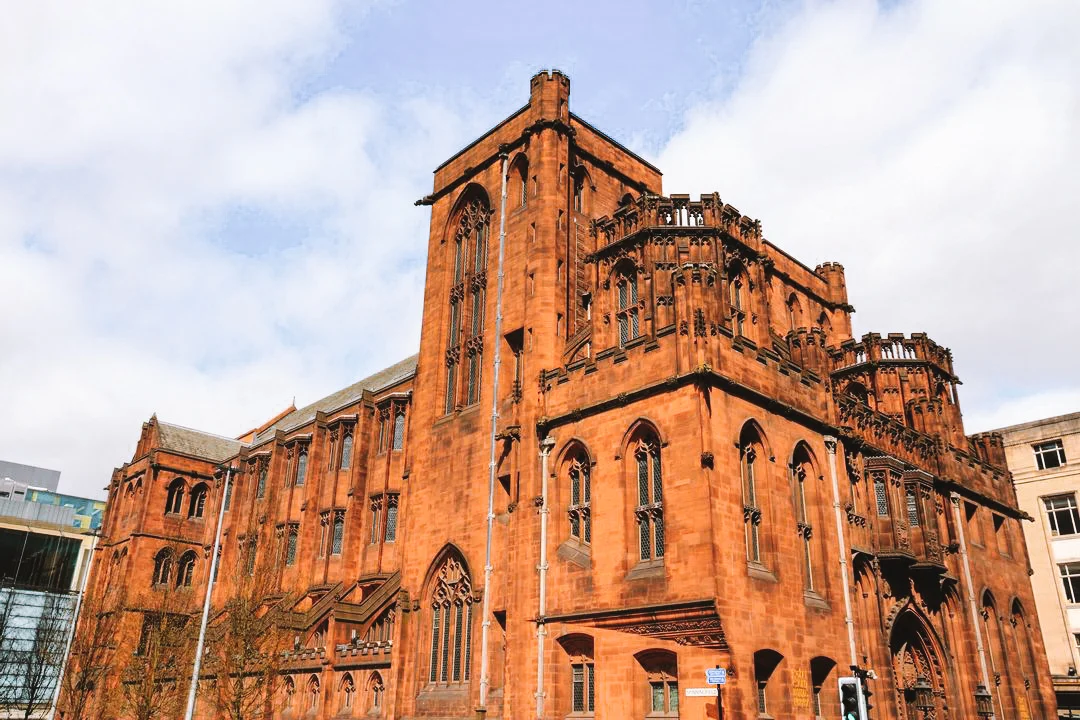 I bet that library is not the first choice of words you would think of stepping into the John Rylands Research Institute and Library.
It's much more like stepping into a fantasy cathedral-medieval castle ensemble. The exquisite sample of Victorian Gothic architecture is not just one of the most impressive buildings in Manchester, but also one of the most valuable ones with its priceless collections, including the oldest piece of the New Testament.
14. Sackville Gardens
Located just next to the Village's Canal Street, the Sackville Gardens is a small little park that houses the bronze memorial statue dedicated to Alan Turing.
And if you do not know who Alan Turing is, know that he is considered the father of modern computing, who singlehandedly shorted the Second World War when he solved the German code Enigma.
15. Wythenshawe Hall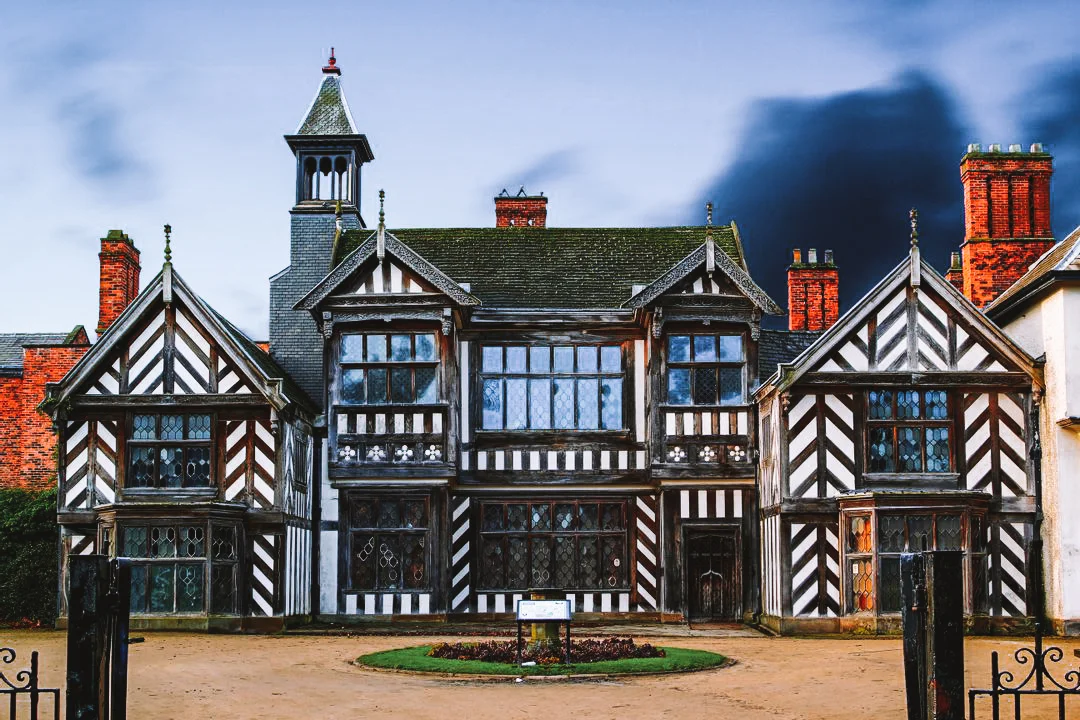 What can be more British than a beautiful traditional Tudor timber-framed house set in a beautiful park? But to be fair, beautiful doesn't even do it justice! You can just feel in the air the mark that Wythenshawe Hall has had on the history of Manchester and England.
16. Piccadilly Gardens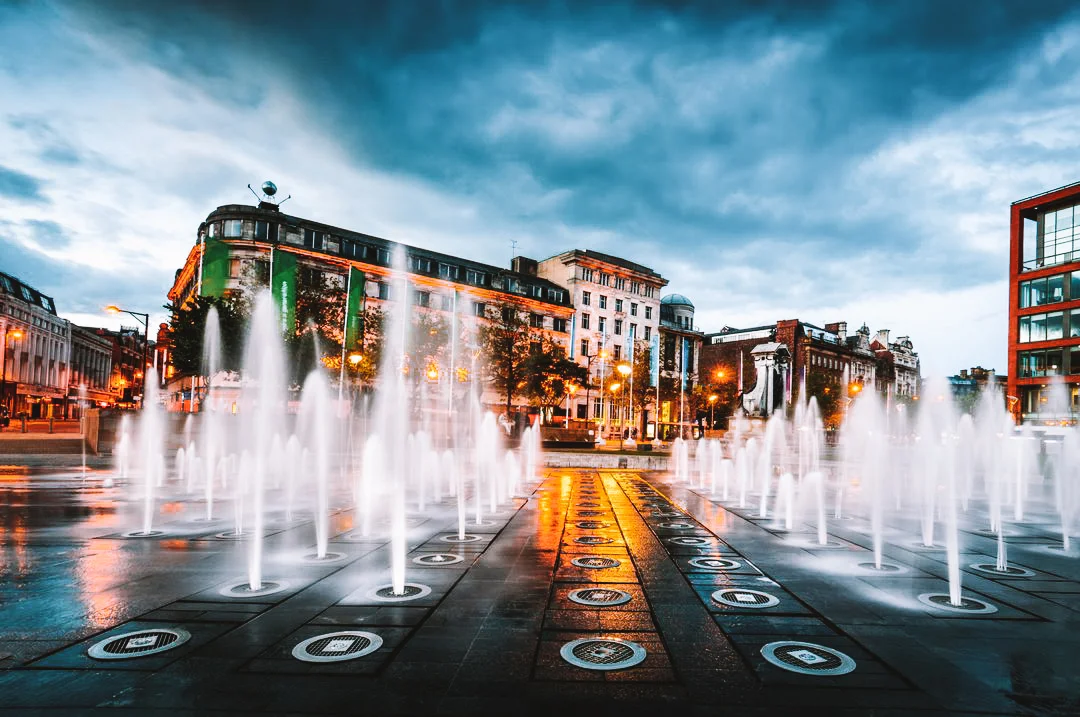 Piccadilly Gardens is both a great entertainment spot and a central square, with picturesque buildings and manicured gardens surrounding it. It was also home to the Manchester Wheel. But, unfortunately, thrill-seeking amateurs will now have to head to another Wheel ride, as it was dismantled and there are not of chances it will come back, here in the Piccadilly Gardens, at least.
17. Victoria Baths
When Victoria Baths were designed at the beginning of the 20th century, no cost was too high for this establishment. It was meant to make every citizen of Manchester proud of its Water Palace. And so it was! Just have a look at the great colorful brick facade, terracotta decorations, and beautiful stained glass windows. Unfortunately, the building changed its purpose over the years, and today it is not a public Bath but an incredible venue that one can visit.
18. Gay Village
This place is a must-see while in Manchester. Located around Canal Street, the Gay Village is a testament to the inclusive and LGBT-friendly community in manchester. The Gay Village is also one of the most colorful and vibrant areas in the city with clubs, stylish tea-style rooms, bars, and cabaret shows. A must-see sight for both day and nightlife!
19. Oldham Street
Another important city venue is Oldham Street. If lively cafes and shops are worth checking during the day, at night this place turns into a fun-magnet area with its bars and clubs.
It is a testament to how history transforms and merges into present times. Just think that this area used to be all about the textile industry that made Manchester so great, and today you can see how offices and fancy clubs have taken over.
20. Holy Name Church
If we are still on the must-see subject, there is yet another incredibly magnificent building, the Holy Name Church. It is truly a sight inside-out! And while the exterior impresses with its Gothic exterior, once you set foot inside serene contemplation takes over.
21. Marks & Spencer
One of the UK's most important trademark stores, Mark's and Spencer is all about shopping in style for quality goods from food to clothing to all items you might need to make a house home. And when in Manchester do as the Man do and try shopping here.
22. Manchester International Festival
The Manchester International Festival is all about bringing together artists from all cultural venues that blend and recreate a specific but mostly original new work. Arts and music join hands in the digital realm as well as on-site. Just keep in mind that it is happening once every two years so, if you are in luck when visiting, don't miss it, or just make sure to add it to your future calendar.
23. Science and Industry Museum
The world's first industrial city has of course its own Science and Industry Museum. It is the place to check and see what ideas and progress-inducing innovations made Manchester great. The Industry Revolution started here and it would be a pity to not check the museum and its stylish garden.
24. Chinatown
It is fair to say that you should add the Chinese New Year Festival, in February, to your must-try list. The Dragon-dancing ceremonies are one of Mancher's highlights as far as events go. But, it is certainly not the only thing appealing to Chinatown. Restaurants and Chinese shops and especially the richly decorated gateway all make for an enriching experience.
25. Manchester Christmas Market
Festive Manchester is always great to see, especially during Christmas time. And the famous festivities and fairs take place all over the city in parks and squares. It is a time when Manchester morphs into a holiday wonderland with festive food and drinks, merry lighting decorations, and all-around delights for tourists and locals alike.
I hope you enjoyed discovering the 25 Brilliant Manchester attractions you shouldn't miss. But, for sure there are so many other hidden gems in this lively city. And the best part is, that it doesn't really matter what season you chose for a visit! It is always full of fun and interesting places to be in. It kind of makes perfect sense that it is Britains's second most visited and popular city!
And on this note, downloading your Framey App will help you find other cool travel destinations as well as hidden and uncovered gems. (The app is available both on Google Play and App Store)