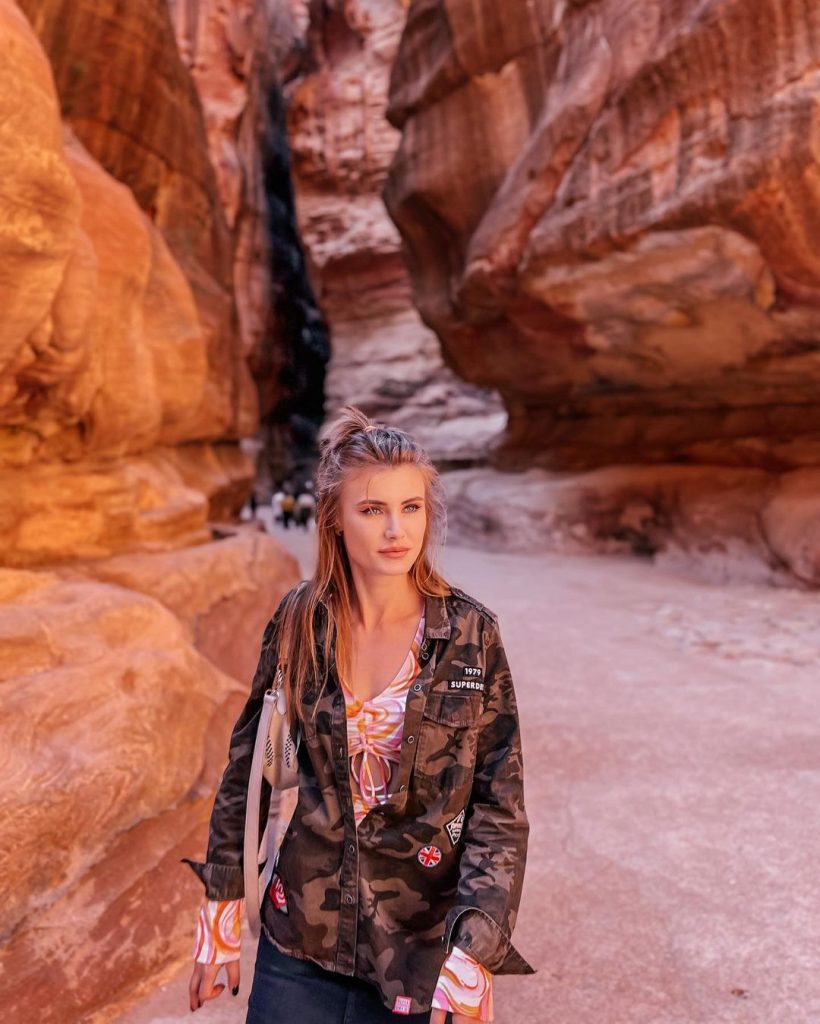 Things To Know Before Visiting Petra: You may have heard of Petra but are you aware of the details? If not, you're in the right place. Petra is one place that seems to hide under a veil of mystery. Perhaps this is because it's so remote and it doesn't see many visitors these days. Or maybe it's because there isn't much information about this once-great city. 
But there's so much to see there! In fact, there are 25 Essential Things To Do in Petra, Jordan, to make sure your trip is unforgettable! 
Whatever the case, we want to help you by giving you some tips on what to know before visiting Petra in Jordan. Once you read these pointers, your visit will be so much more enjoyable and memorable.
What Is Petra?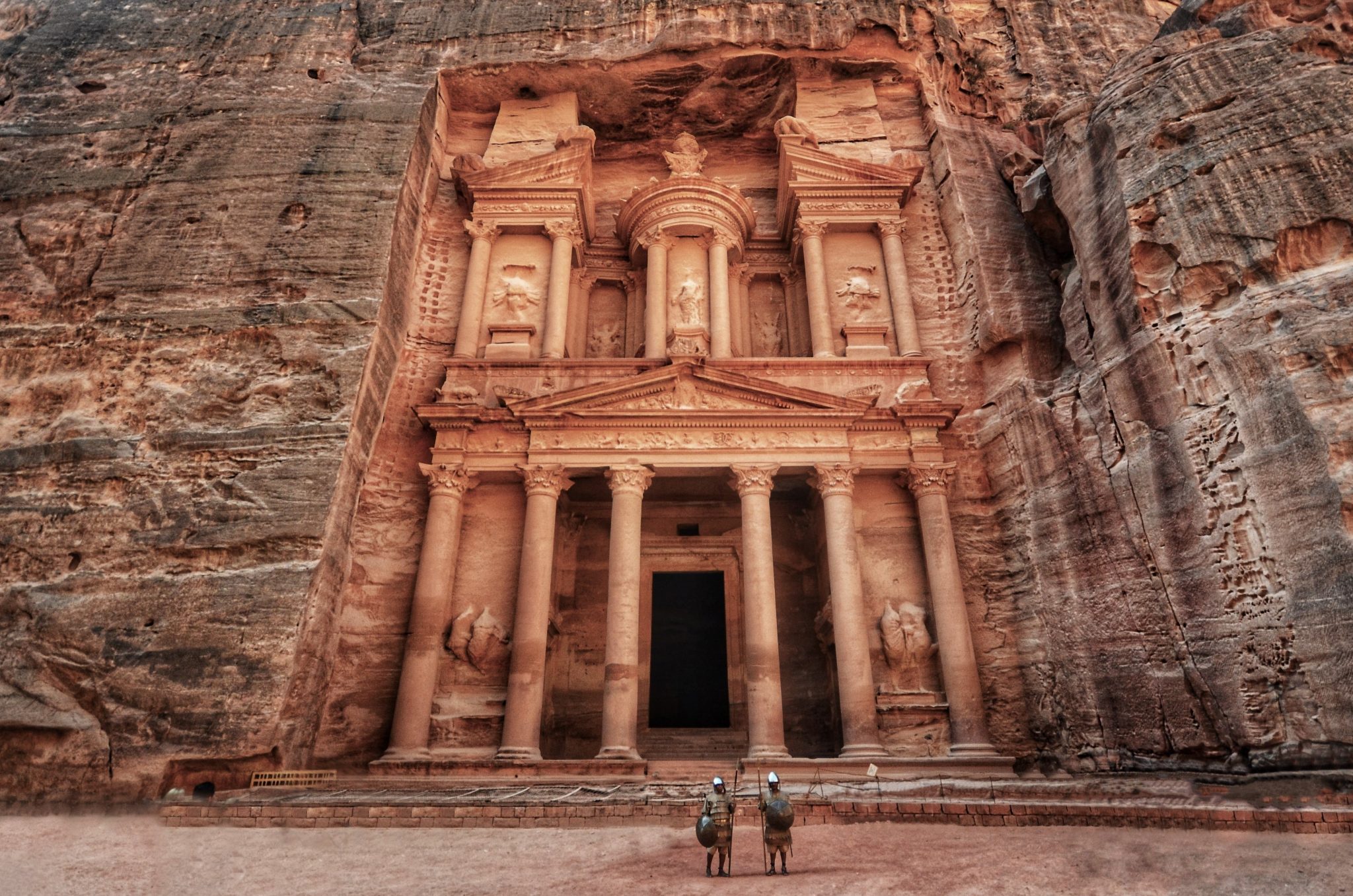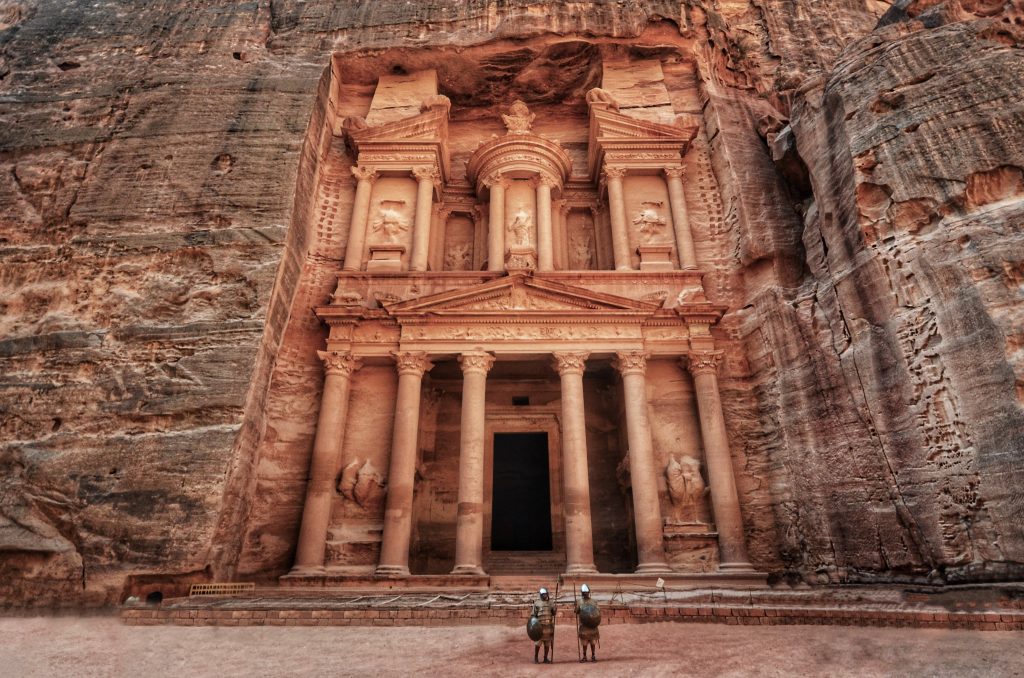 Petra is a UNESCO World Heritage Site and one of the most iconic destinations in the world. It is an ancient rock-cut city carved into the desert landscape near the Jordan River in southern Jordan. Petra is best known for its " Treasury " a massive carved rock-hewn structure that is the site's most famous attraction. Essentially, it was a city carved into the rock through centuries of effort. Imagine if you could carve a city out of a mountain!
Where Is Petra?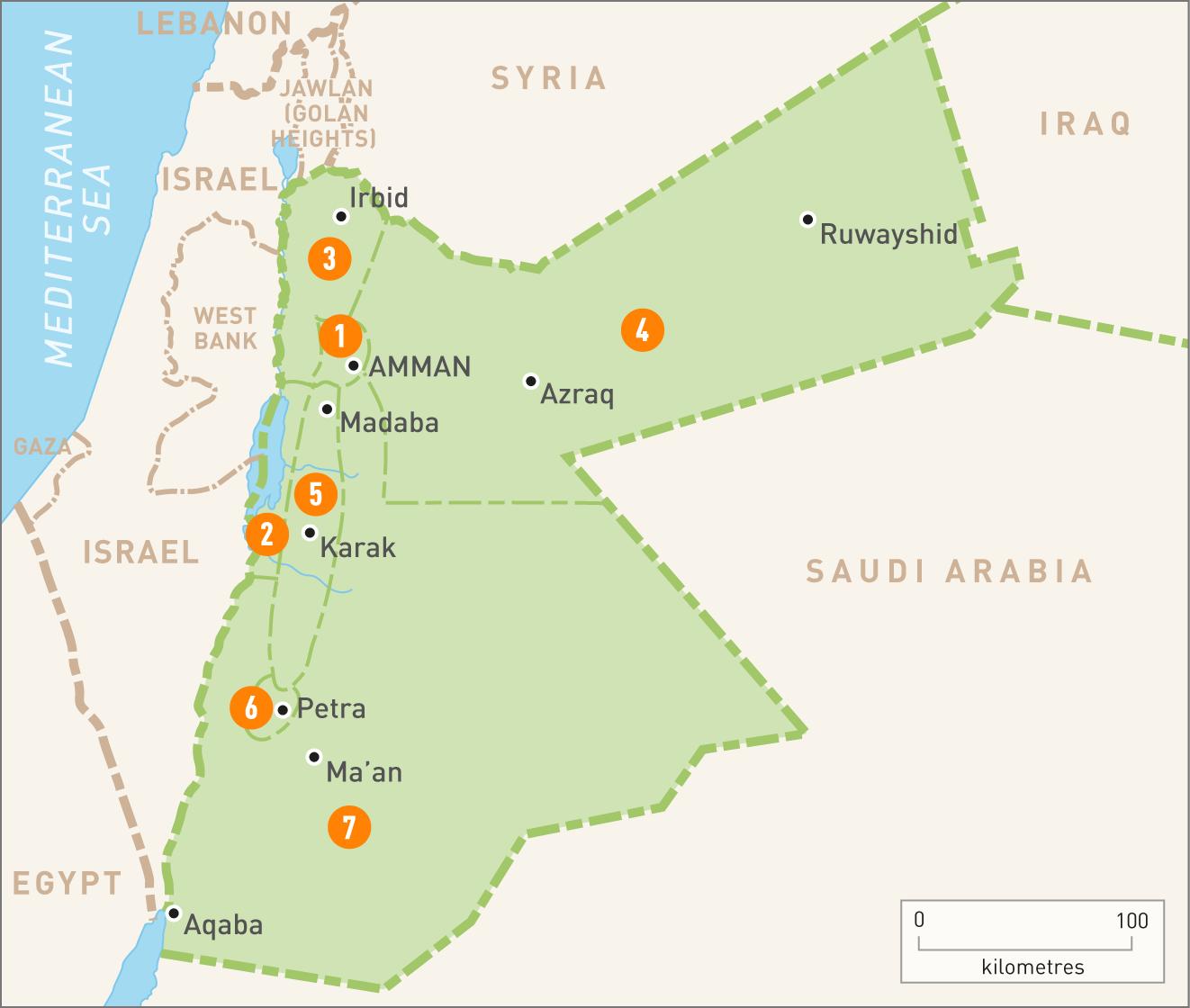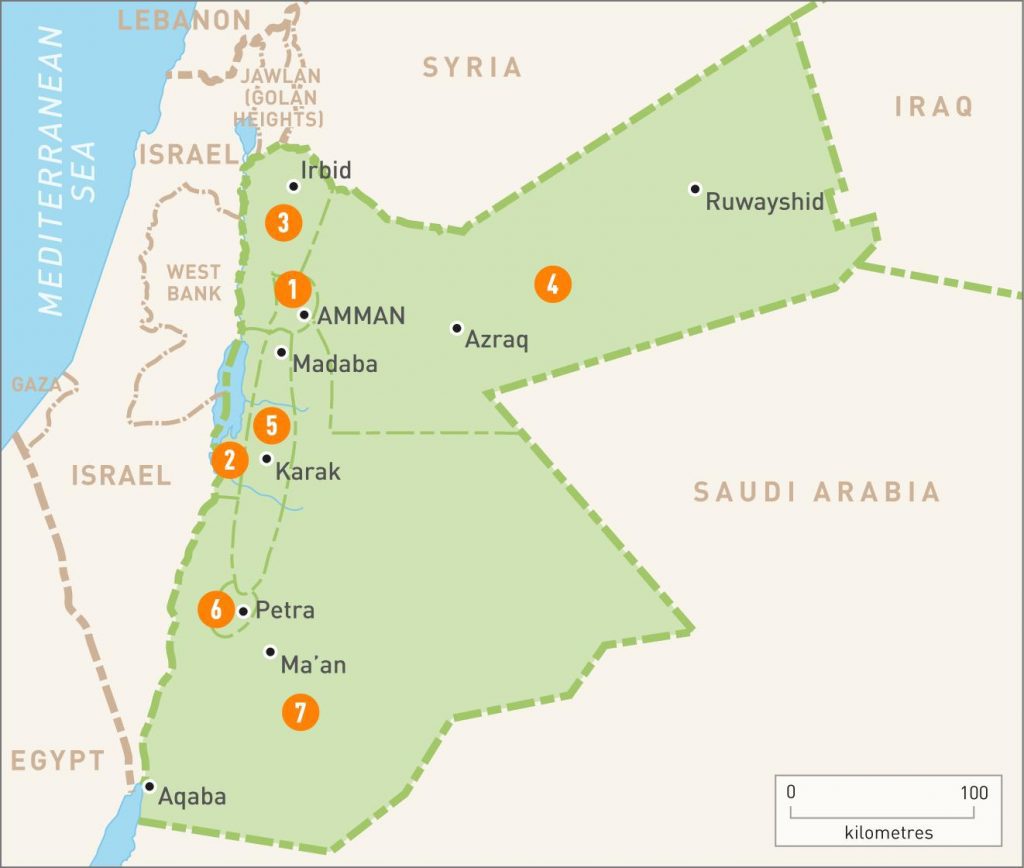 Petra is located about a 3-hour drive south of the Jordanian capital of Amman. You can see it from the highway between Amman and Aqaba. The drive from Amman is very straightforward and there are plenty of signs to guide you to the site.
When To Visit Petra?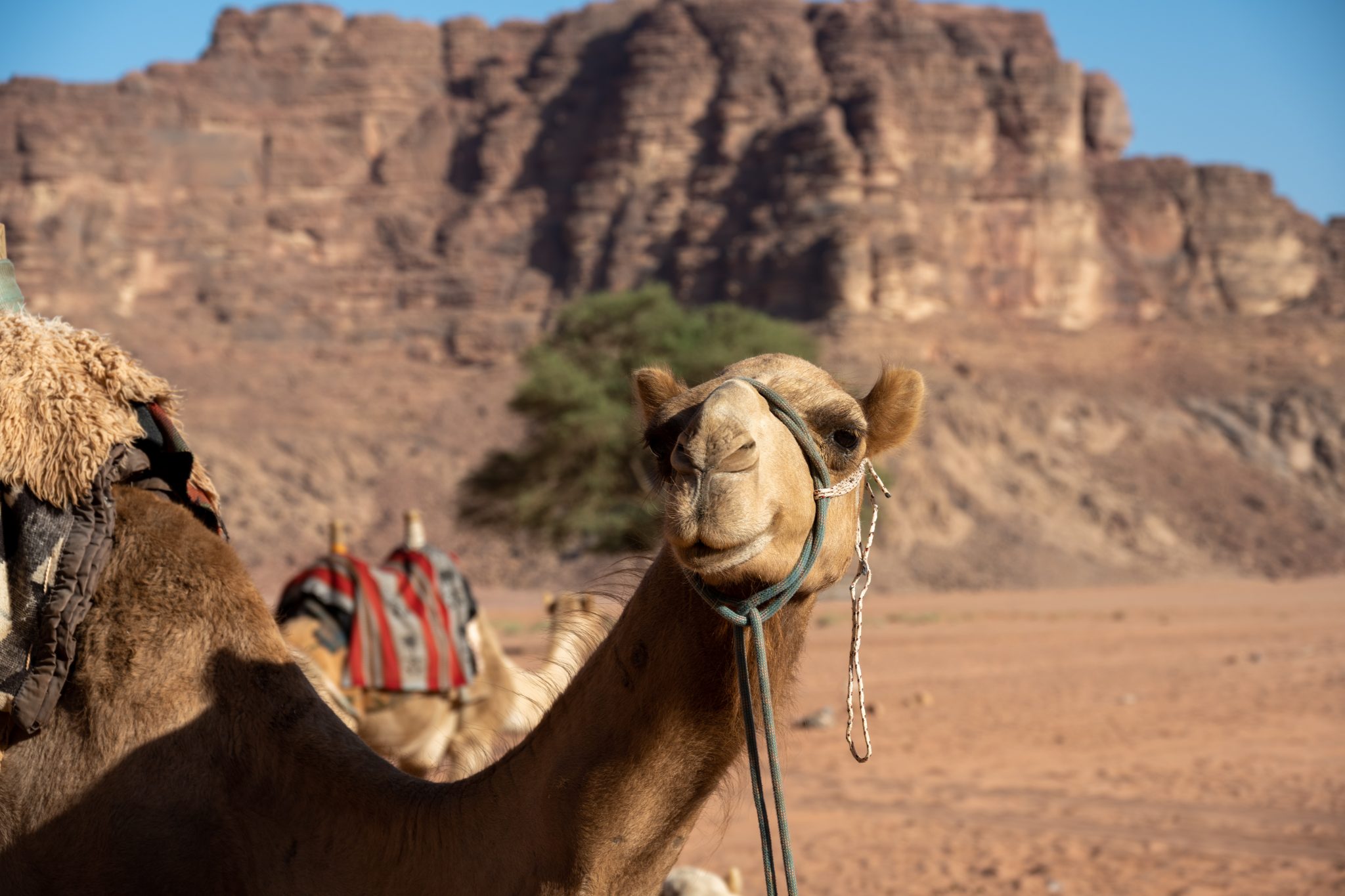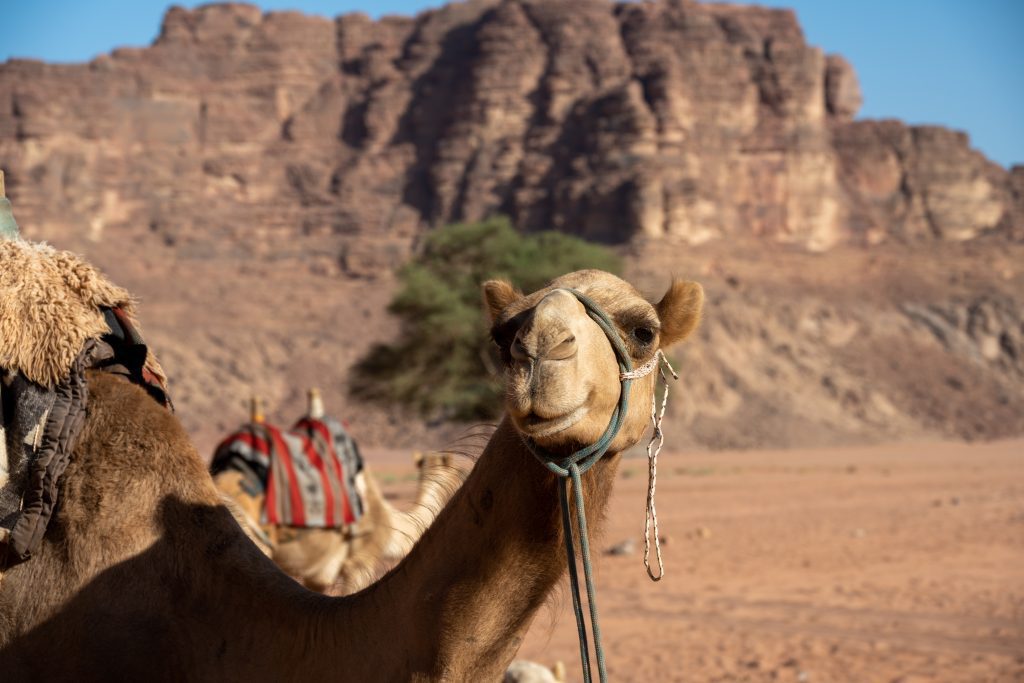 Anytime! Petra is open all year round, however, keep in mind that it can be very hot during the summer months, and rainy during the winter months. If you want to avoid the crowds, you should visit in the shoulder season (March to May and September to November). During the winter, temperatures are between 8 and 19 degrees C, while they are between 31 and 38 degrees C during the summer. It is best to visit Petra in the early morning or late afternoon in the summer.
Things To Know Before Visiting Petra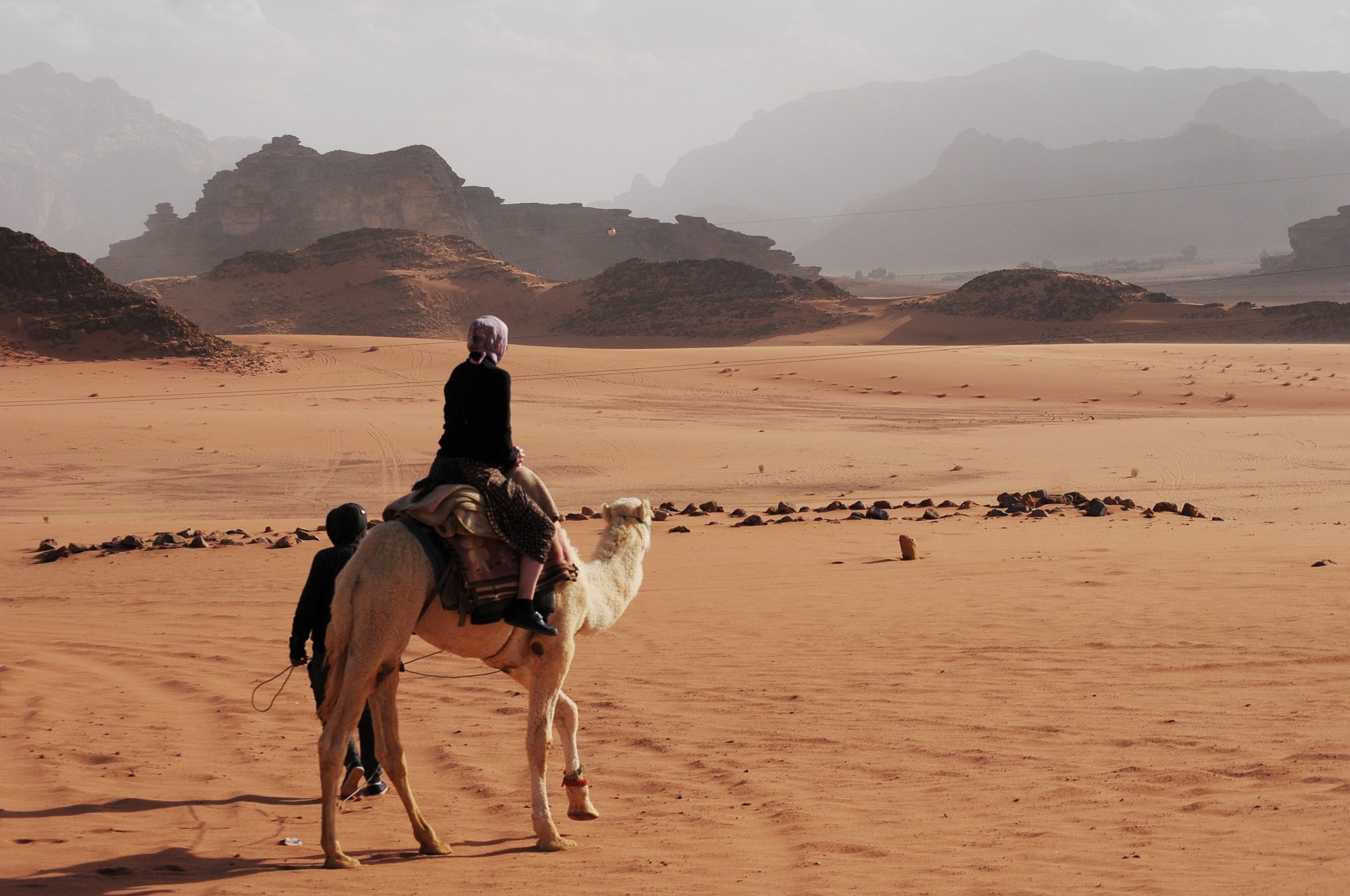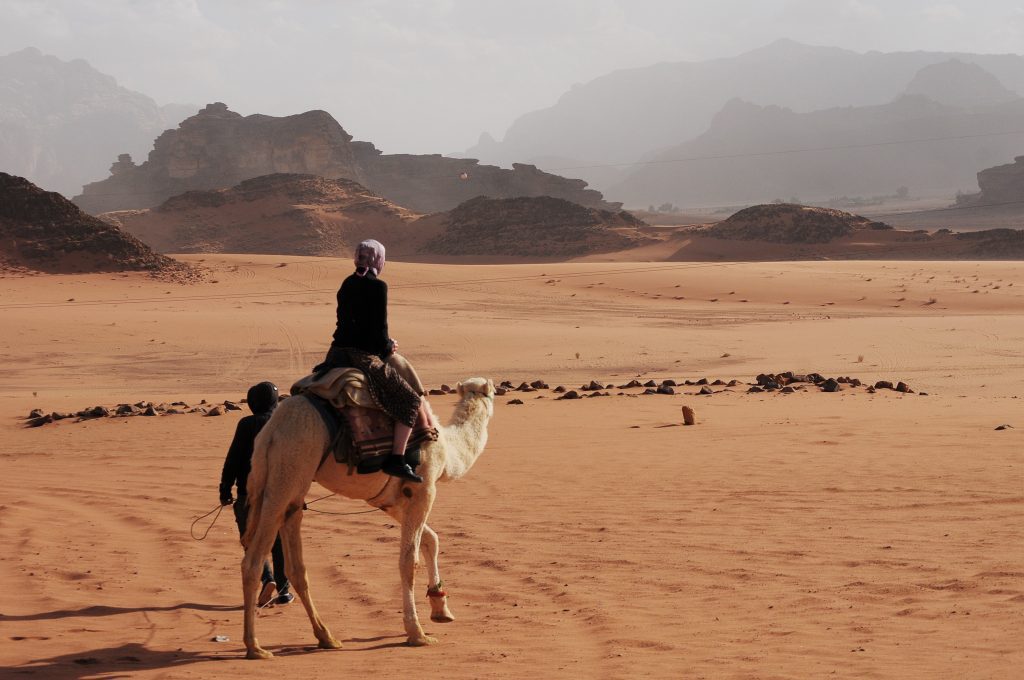 Petra is not a walk-in-the-park type of place. You are going to have to hike a lot to get to the major sights. There are no vehicles allowed inside the Petra site so you will have to walk or trek to get there. How much hiking you do depends on what you want to see. If you only have a half day to spend at Petra, you should focus on seeing the Treasury, the Royal Tombs, and the Colonnades, which are the most famous sites inside the park. You need at least 2 days to explore Petra.
If you want to see everything and hike to all the best spots, you should plan at least 3 days. If you visit during the summer, be prepared for some serious sweating. You will be trekking up mountains and hiking through canyons. Petra has no elevators or escalators, so you will have to climb ladders and stairs and walk up steep inclines. Be sure to drink enough water during the day.
Wear comfortable clothes, rubber/sneakers, and a hat to protect yourself from the sun. Trekking/walking shoes/sandals are a must! Don't bring a backpack as you cannot climb with a backpack on. You will have to carry your bag on your back or put it in a locker at the entrance and carry a smaller bag around with you.
Is Petra safe?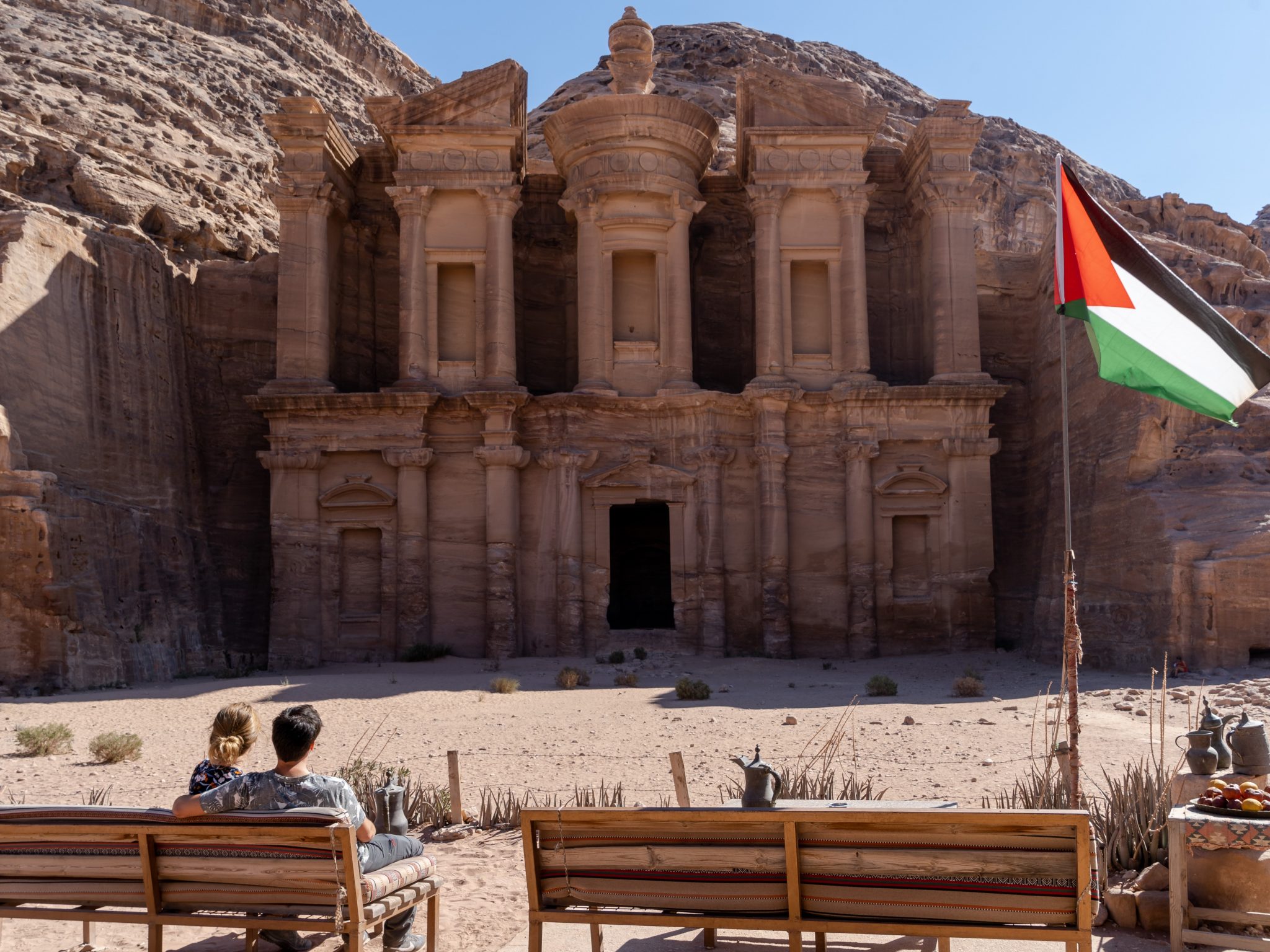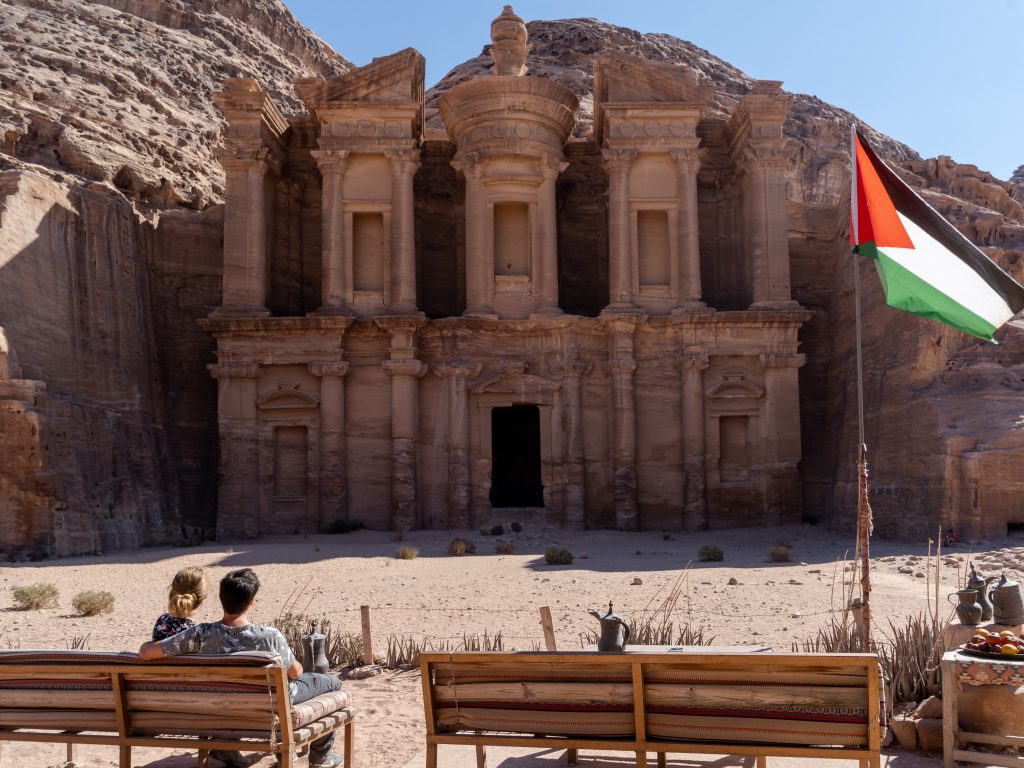 Although Petra is relatively safe, there are a few things you should be aware of. First, don't go off the beaten path. You'll truly miss out on much of the experience if you go off exploring on your own. That being said, you don't want to be stuck right next to the main path. The reason for this is that the way is where the majority of the rockfall will happen. Rockfall is one of the two major dangers you'll want to be aware of while visiting Petra.
The other danger is the heat. Even in October when we were there, the temperature was in the mid-80s Fahrenheit (about 27 Celsius.) Since the path is southwest facing, the sun is at your back and right above your head all day long. That's why it's recommended to visit Petra in the early morning or late afternoon. We're not trying to scare you, but the best way to avoid injury is to know the dangers and be aware of your surroundings at all times.
Bring cash and have snacks with you!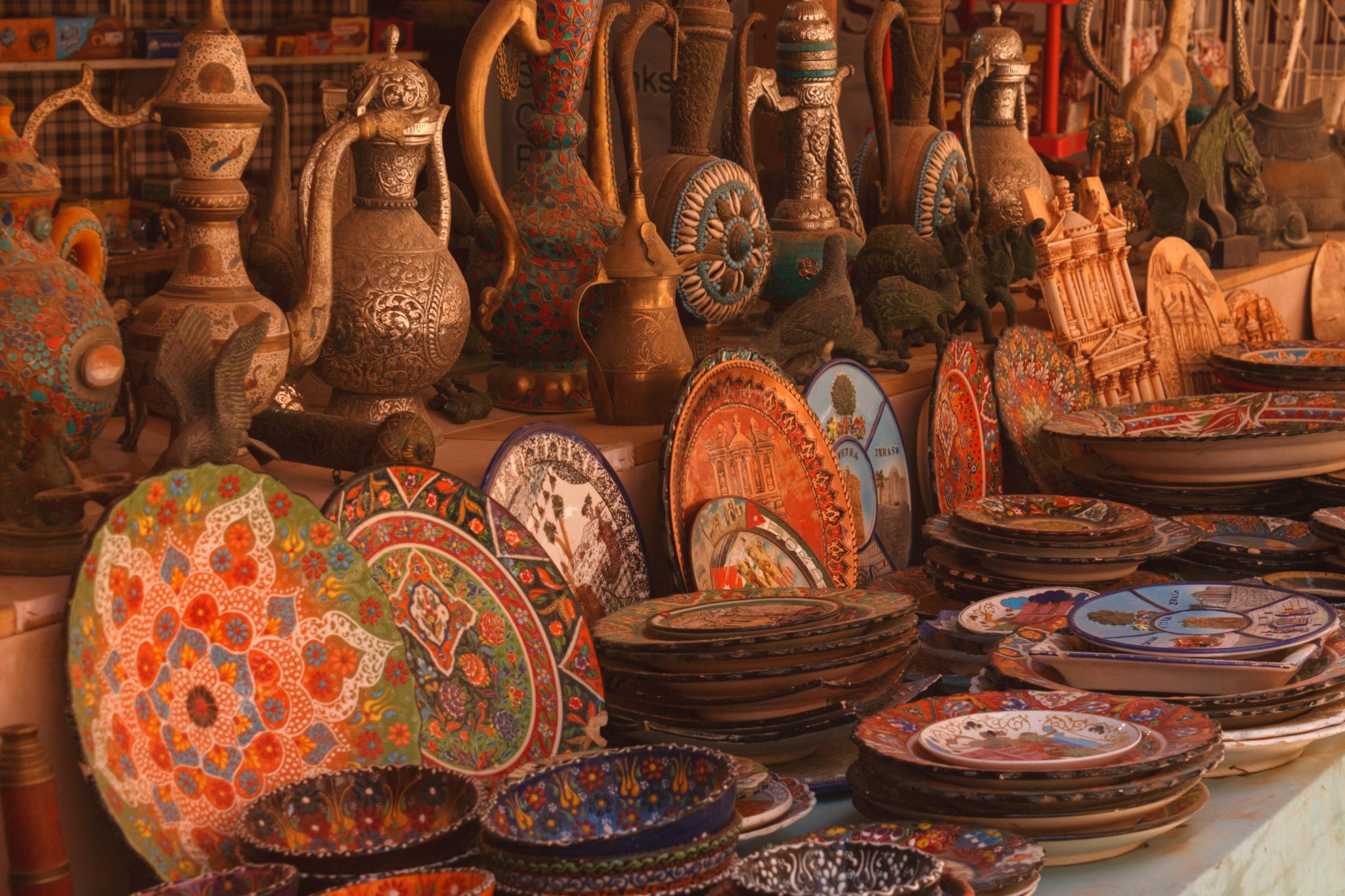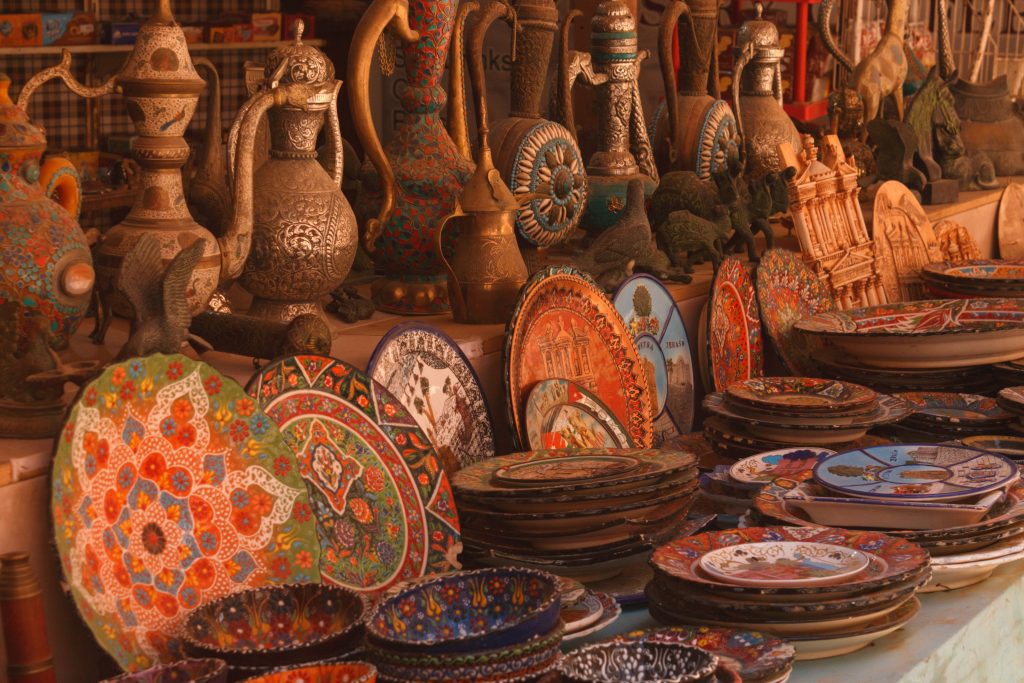 There are only a few ATMs located within Petra, and they often run out of cash. You'll then need to walk down to the Bedouin village where there are more ATMs. There are very few places to shop in Petra, and what's there isn't cheap. Each Bedouin hut has a menu of items they sell. Some of the more common things you'll find are water, soda, juices, dried fruits and nuts, and chips. Some of these places also offer a small menu of sandwiches and wraps. If you want more substantial food, you'll need to go to the more expensive restaurants in the village. The best thing to do is bring cash with you and have some snacks in your daypack.
Plan your day before arriving at Petra and…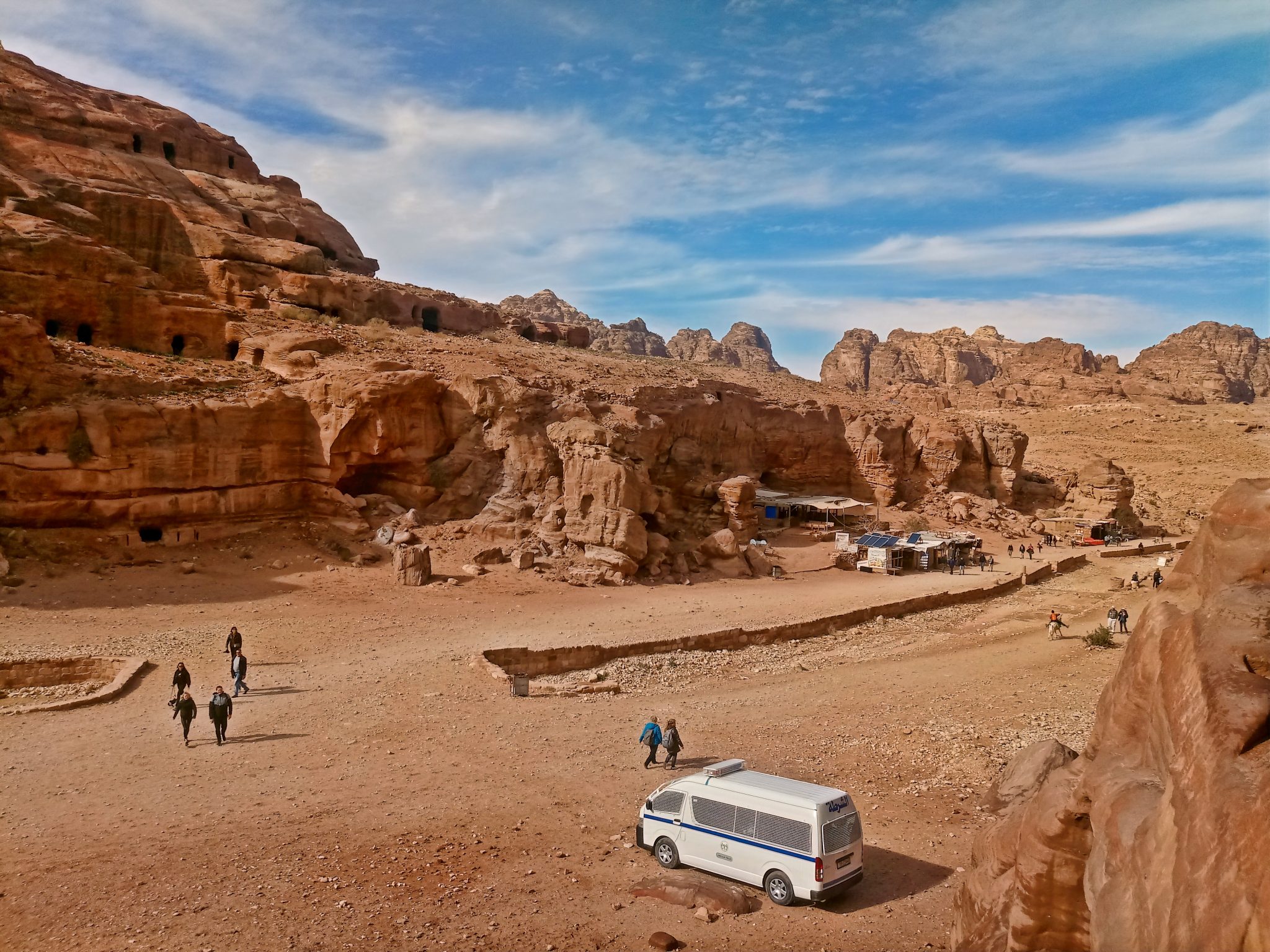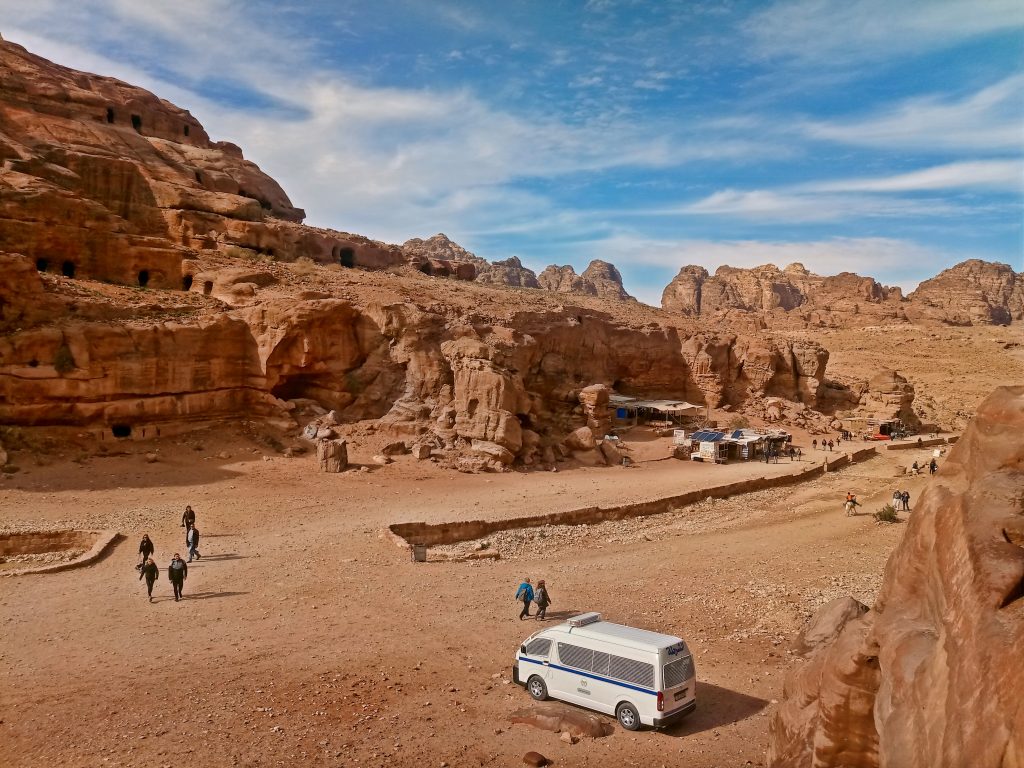 Before you arrive at Petra, you should make a plan on what you want to see and when you want to see it. Some things to consider are
the path of the sun, where the sun will rise and set throughout the day, and the path of the moon, where the moon will rise and set throughout the day. The path of the tour groups, where the tour groups will be at what time.
Things To Know Before Visiting Petra: Don't forget your hiking shoes!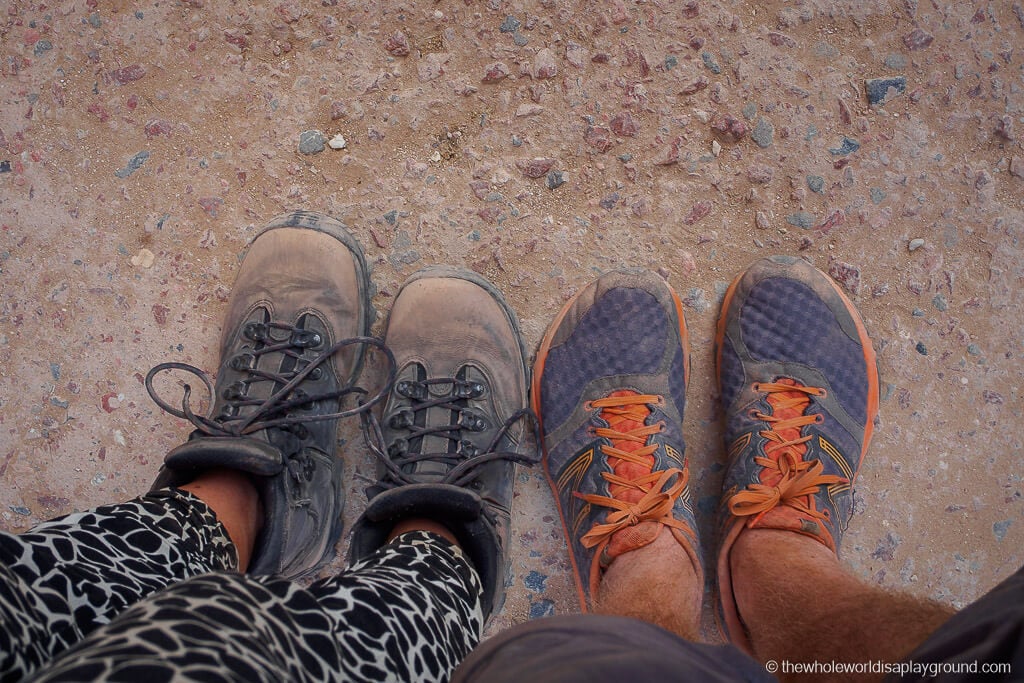 We've given you a few tips so far on how not to forget important items while visiting Petra. But one thing you absolutely must bring is good hiking shoes. The path up to Petra is very uneven and rocky. You'll also be walking on gravel, sand, and dirt. A regular pair of shoes won't cut it. We recommend wearing comfy hiking shoes to avoid injury and because the rockfall danger is real.
Be aware of the heat, especially at sunrise and sunset!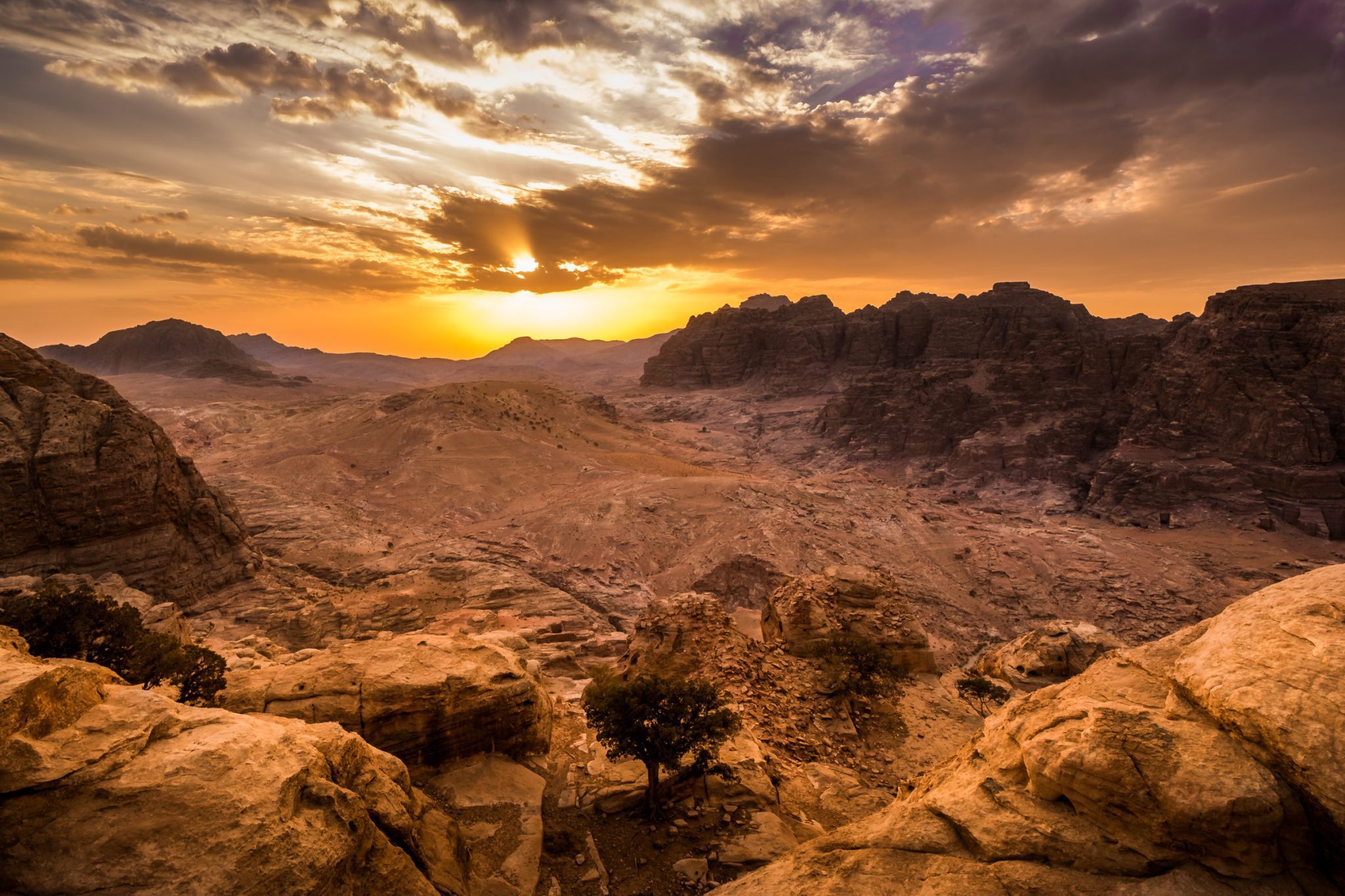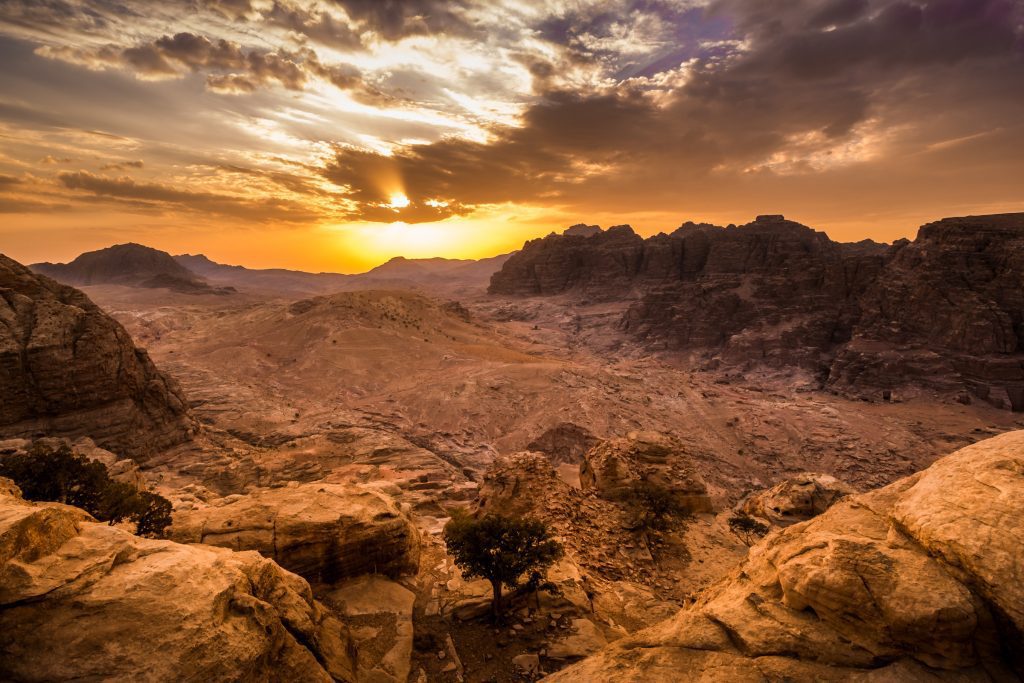 As we mentioned above, you'll need to be very aware of the heat while visiting Petra. But there are a few other things you should know. – You should be aware that the temperature rises a good 10 degrees as the sun rises over the mountains and the sun is directly above you. – You should also be aware that the temperature drops 10 degrees as the sun sets behind the mountains. – You should also be aware that the path to Petra is southwest facing so the sun is at your back as you walk up the path.
Other things to bring with you to Petra are a Guide, flashlight, umbrella, phone/camera, and hand sanitizer.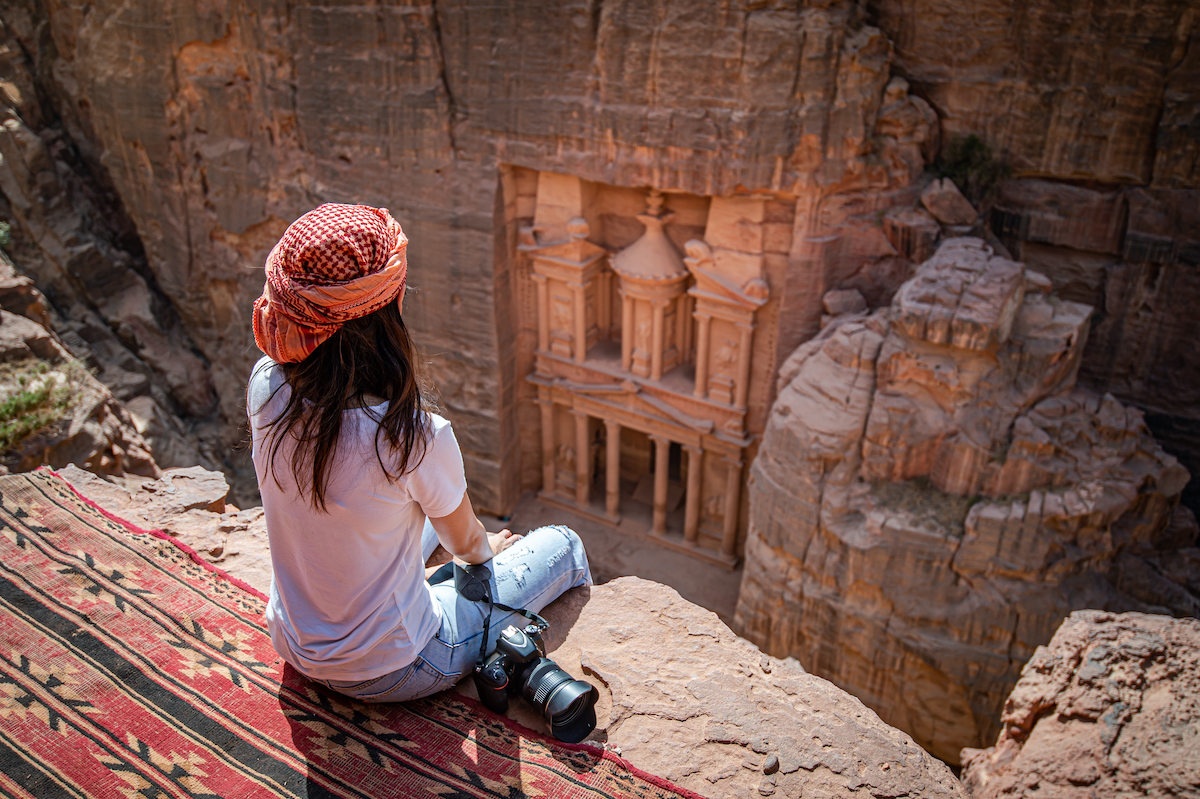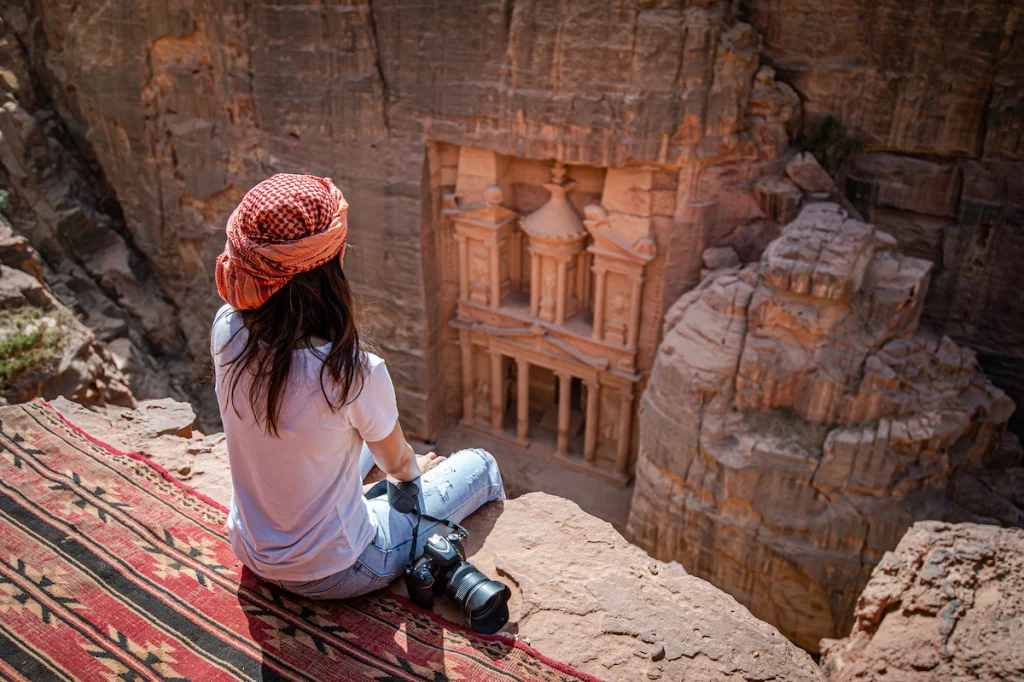 You'll be able to find a guide at the entrance to the park who will lead you to the Treasury, the Monastery, and the Royal Tombs. We recommend taking a tour guide if only to be able to ask questions and understand the history behind Petra better. The flashlight is a given. It gets pretty dark inside the buildings, and you'll want to be able to see all the carved rock. A small umbrella might seem like overkill, but it will be beneficial during the late afternoon. A bottle of hand sanitizer is also a good thing to have with you.
Things To Know Before Visiting Petra: What should I wear in Petra?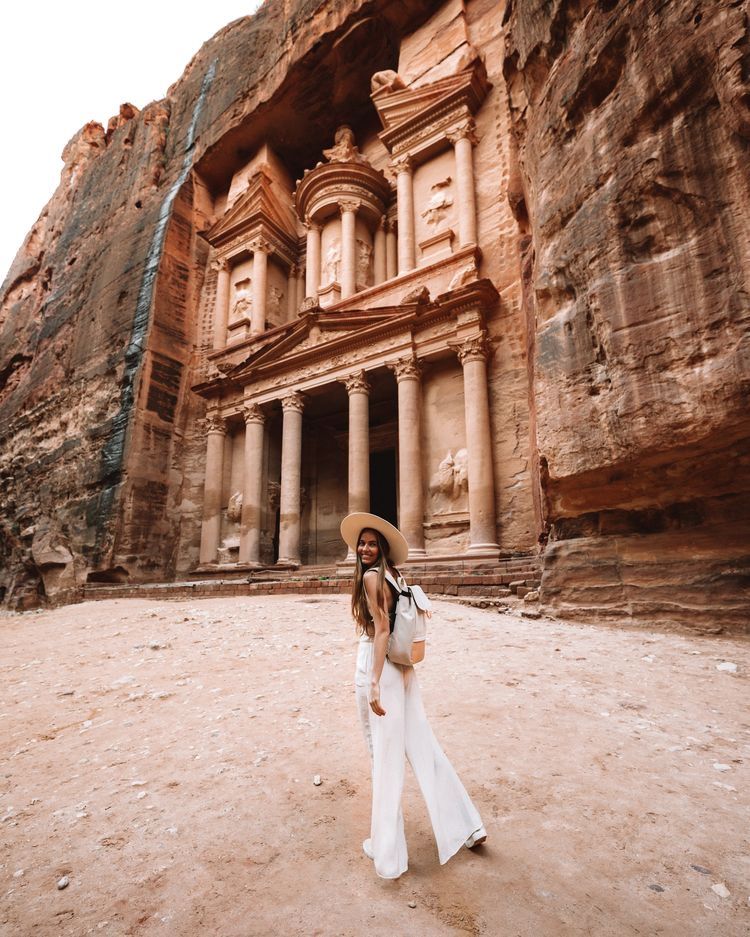 You'll want to wear lightweight, breathable clothing while visiting Petra. We recommend wearing: A long-sleeved shirt, lightweight pants, socks, sunscreen, a hat, and hiking shoes.
Can I see everything in Petra without walking?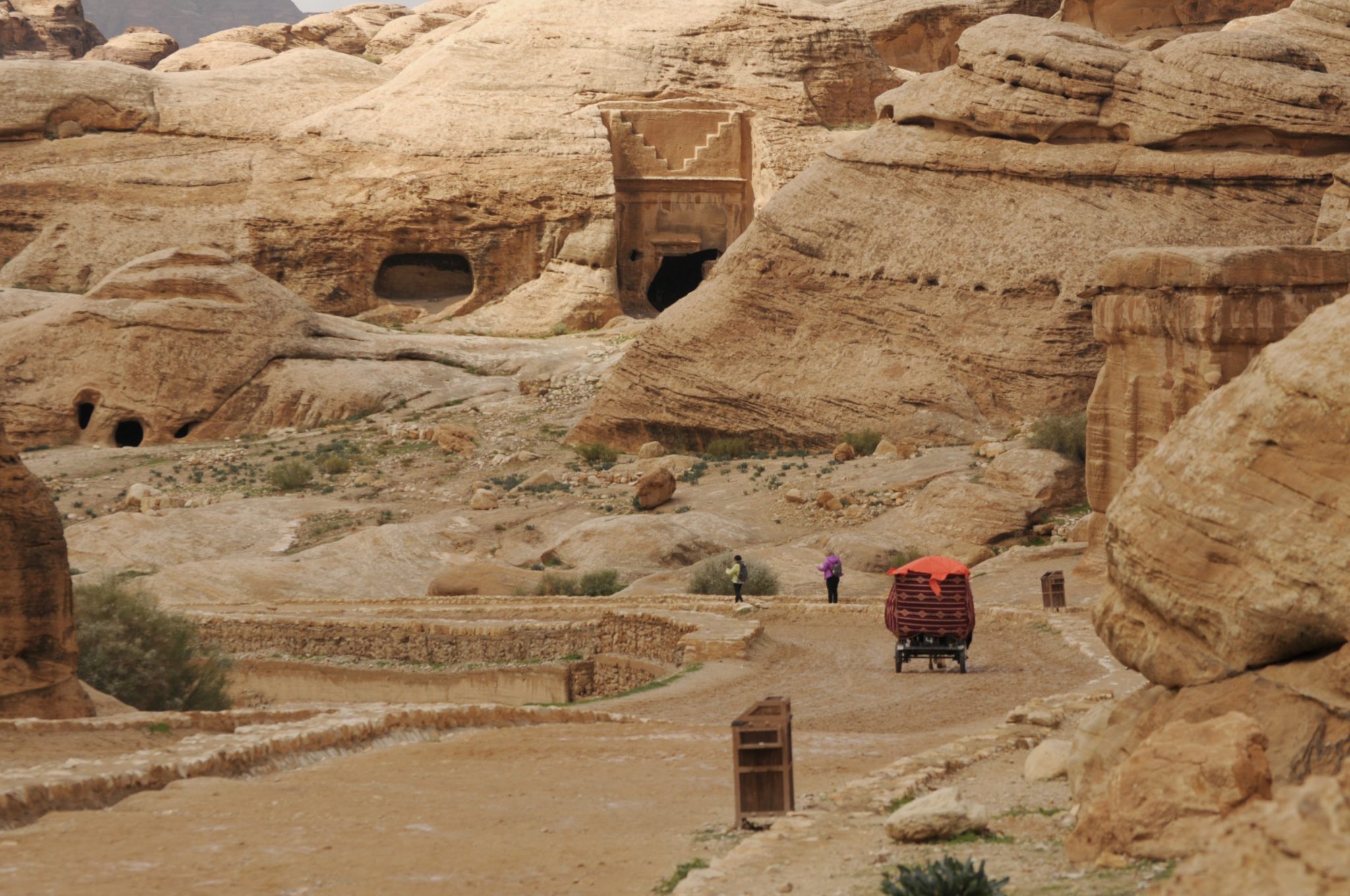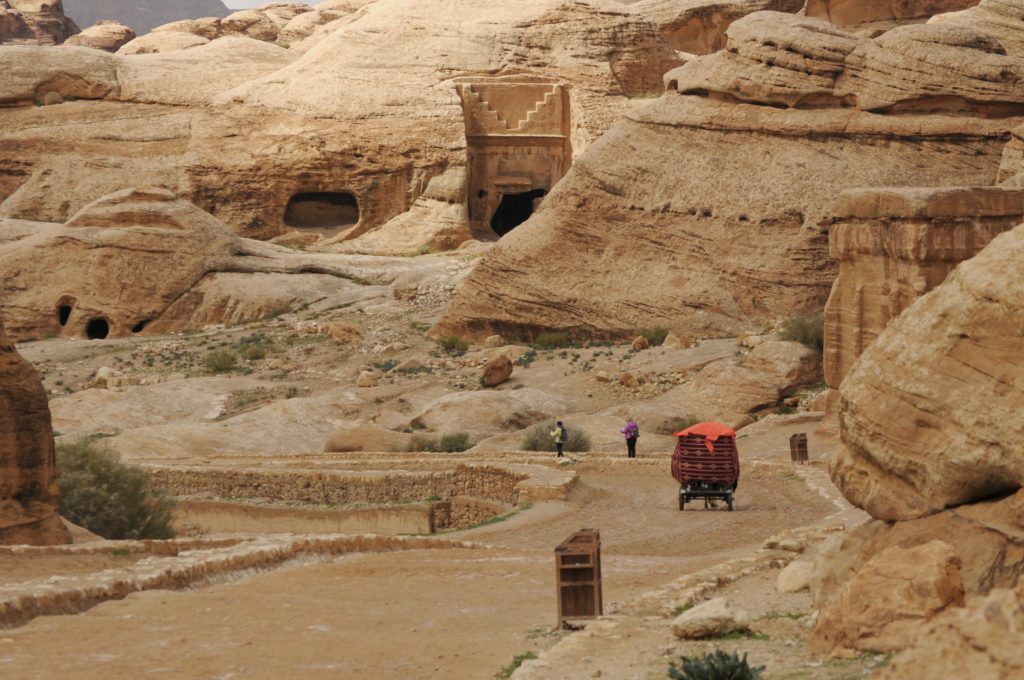 You should walk through Petra. Walking lets you see more detail in the rock carvings, and it's more fun. Once you're on the path, you'll notice some people are riding camels, riding donkeys, or walking on crutches. It's hard to get around for many people, so if you see something you'd like to see, just go for it!
Things To Know Before Visiting Petra: How To Get There And Around?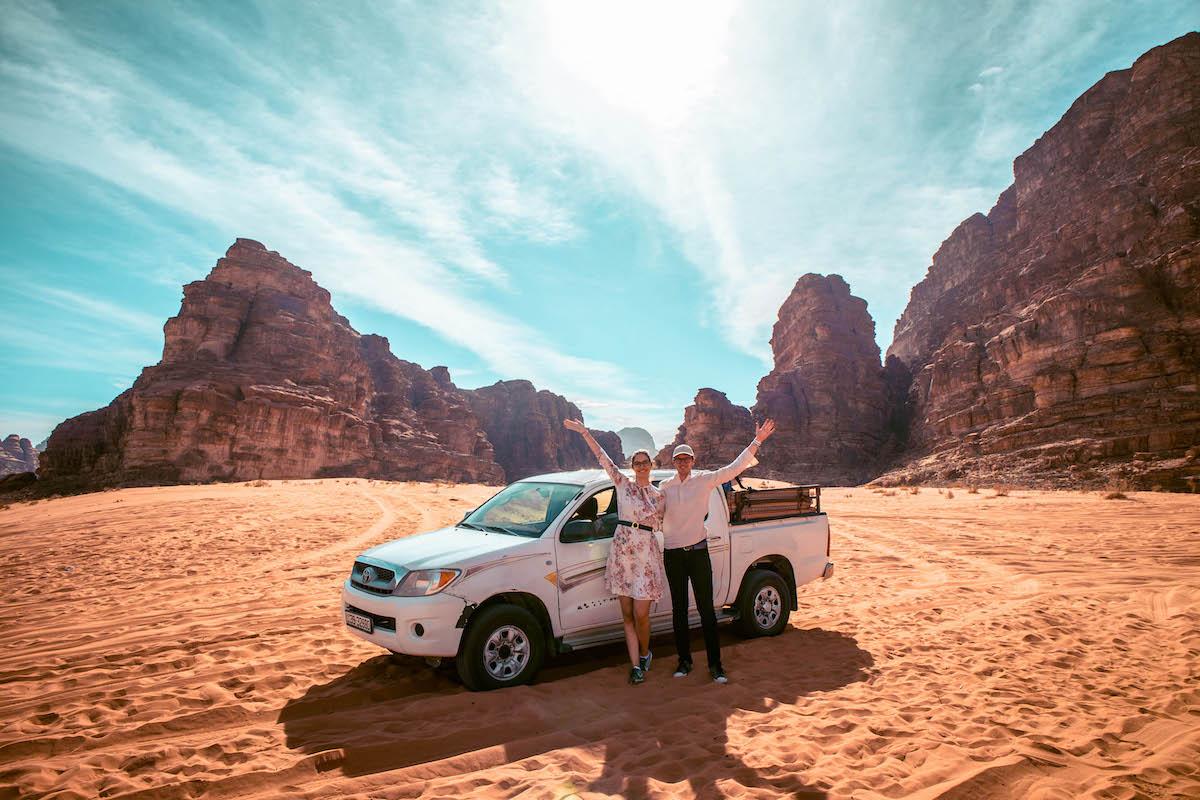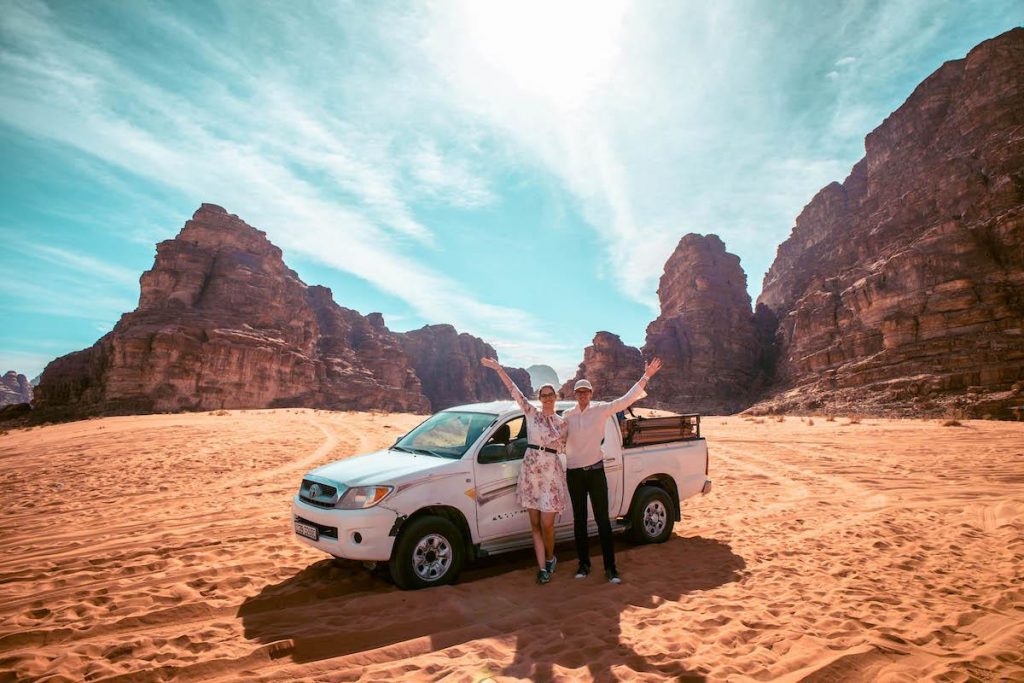 The easiest way to get to Petra is by taking a tour of Amman. You can also take a public bus to Petra from the city of Wadi Musa, or fly to Aqaba and take a taxi. You cannot drive or ride a bicycle inside the Petra site. But you can choose a 4X4 jeep with a driver to explore the area around Petra.
Things To Know Before Visiting Petra: Where To Stay?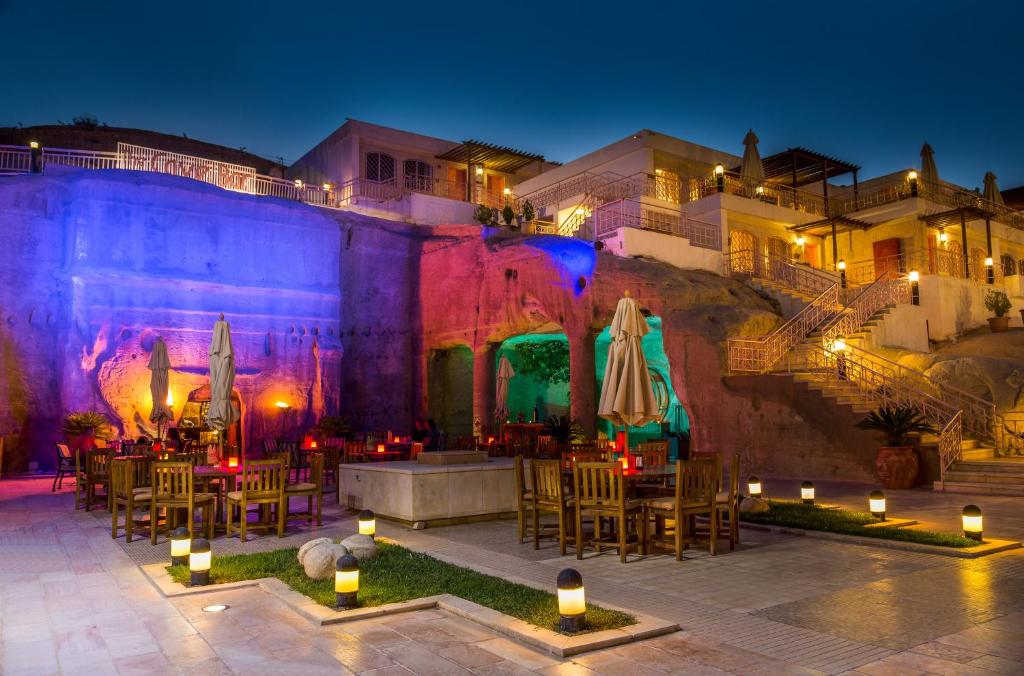 There are a variety of hotels, hostels, and bed and breakfasts in and around Petra, but if you want to stay inside the site, there are only 2 options. The first option is to stay at the Petra Guest House, which is run by the Petra Archaeological Society and is inside Petra, which means you don't have to hike up to the site to see the famous attractions, and the other option is to stay at the Wadi Rum Hostel, which is inside the Wadi Rum Protected Area, about an hour's drive from Petra. This place is more laid-back and offers a great experience of Bedouin Culture.
Food Recommendations and Restaurants in Petra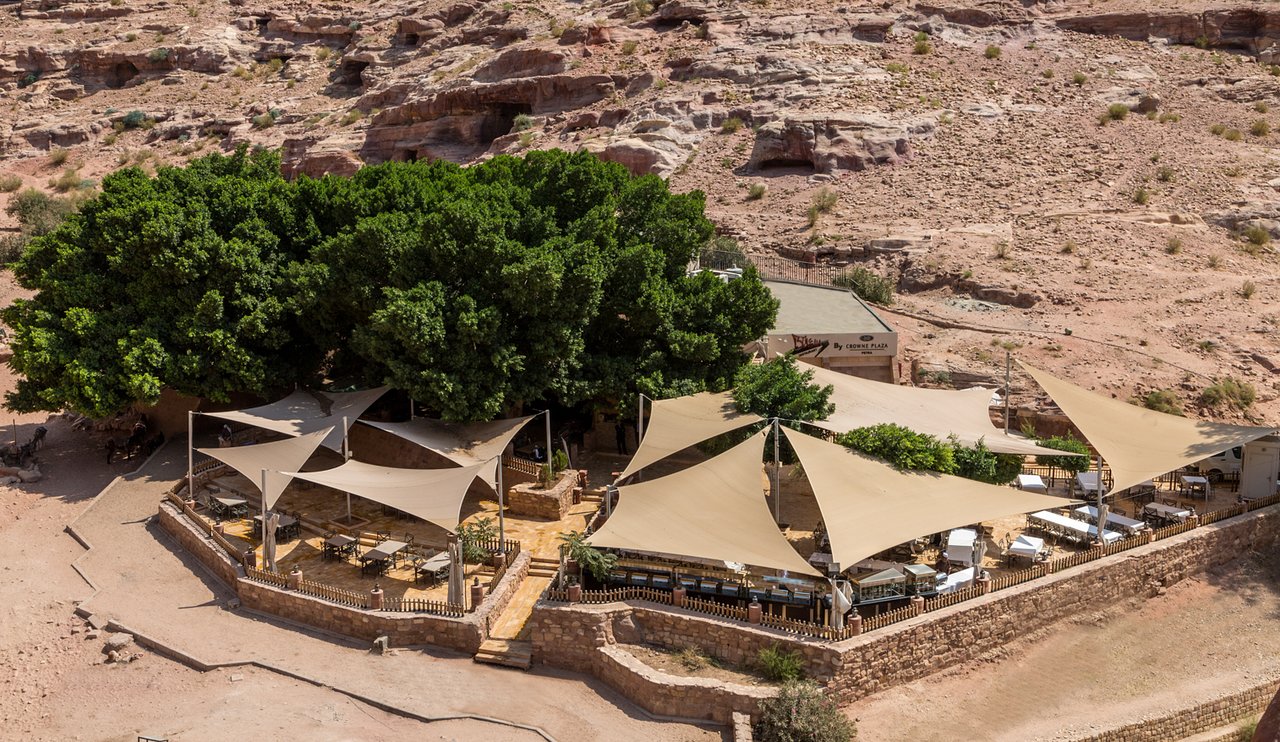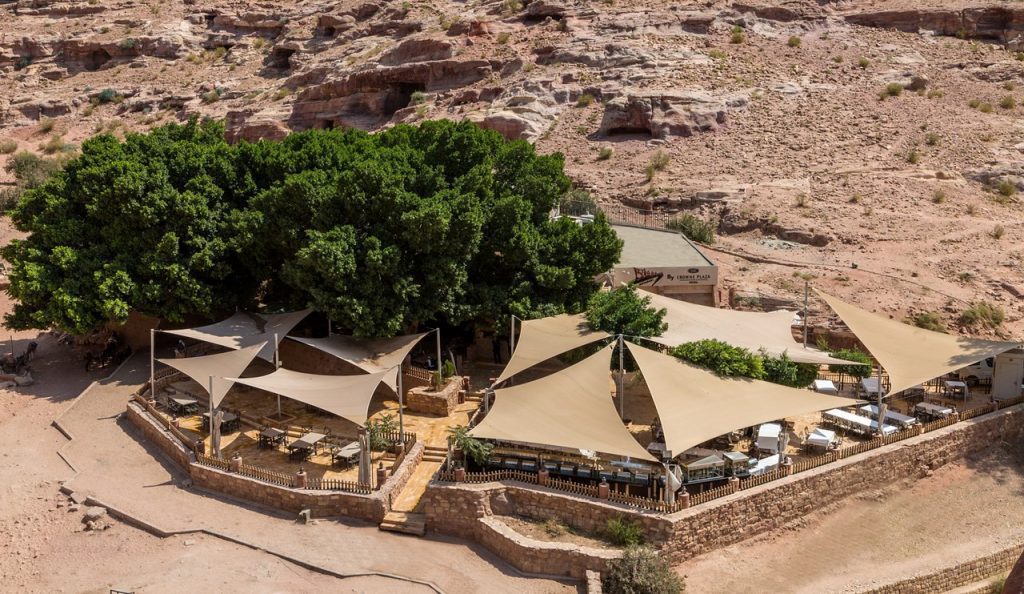 Tap to see Framey's Top 20 Restaurants in Petra, Jordan: A Foodie's Paradise
You should try visiting one of the restaurants at the Balj al-Hawa (Hawk's Nest) overlook. It's an awesome view and you can see the whole site from there. You can't go to Jordan and not try the shawarma. Because that's the national dish of Jordan. You can get chicken or beef shawarma. Another must-eat dish is the malaweh. It's a Jordanian dish made with ground meat and spices.
You should also try kaiseki, a traditional Japanese dish, but you can also try falafel, hummus, and tabouleh.
Things To Know Before Visiting Petra: Are there toilets inside Petra?
There are a few toilets inside Petra. However, they aren't clean and they aren't free. If you're down to your last few dollars, you'll wish you brought some hand sanitizer with you! Several of the tour companies have portable toilets outside their compound. So do the cafe/restaurant and gift shop.
Other Things To Do Besides Seeing The Ruins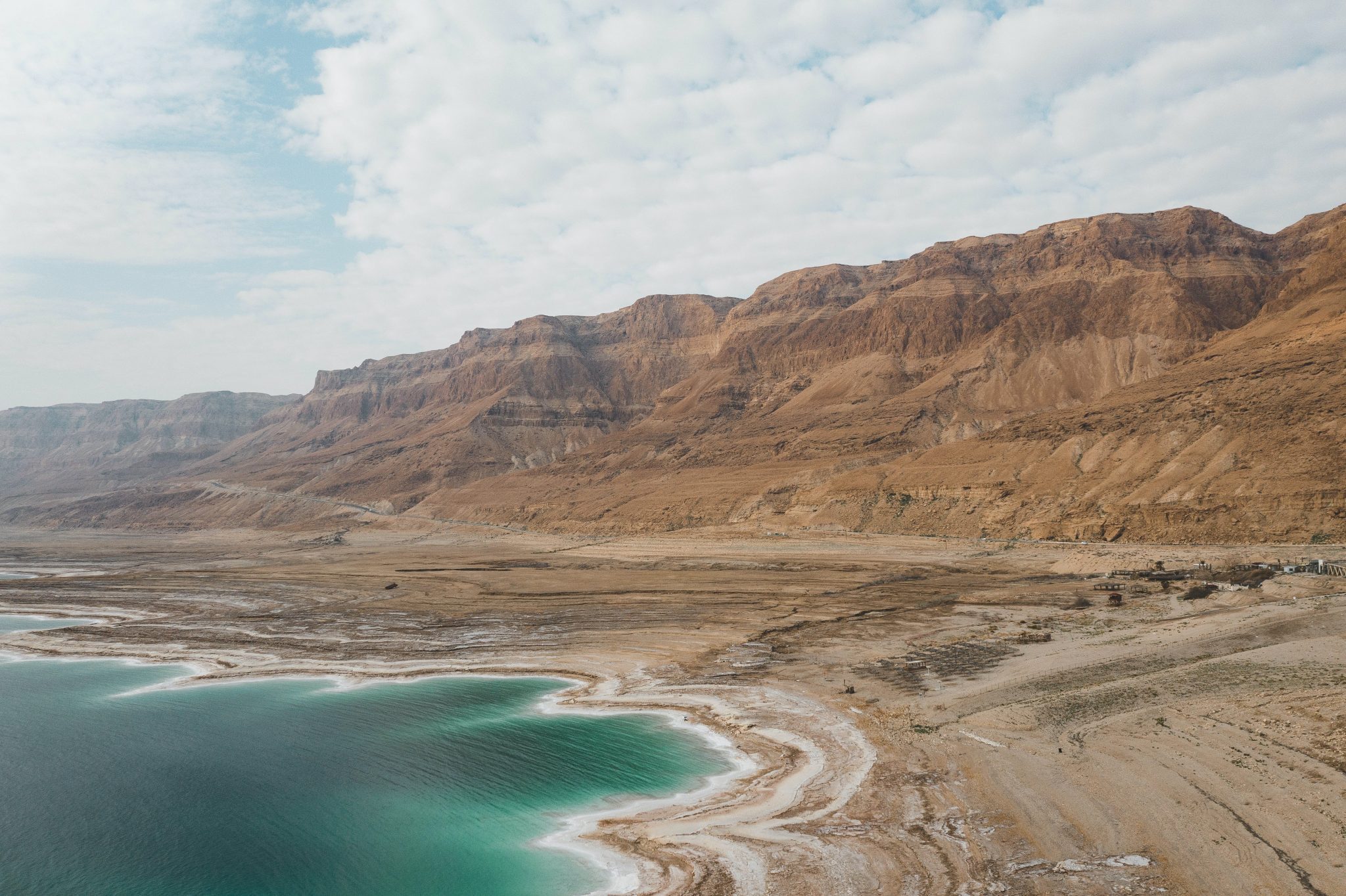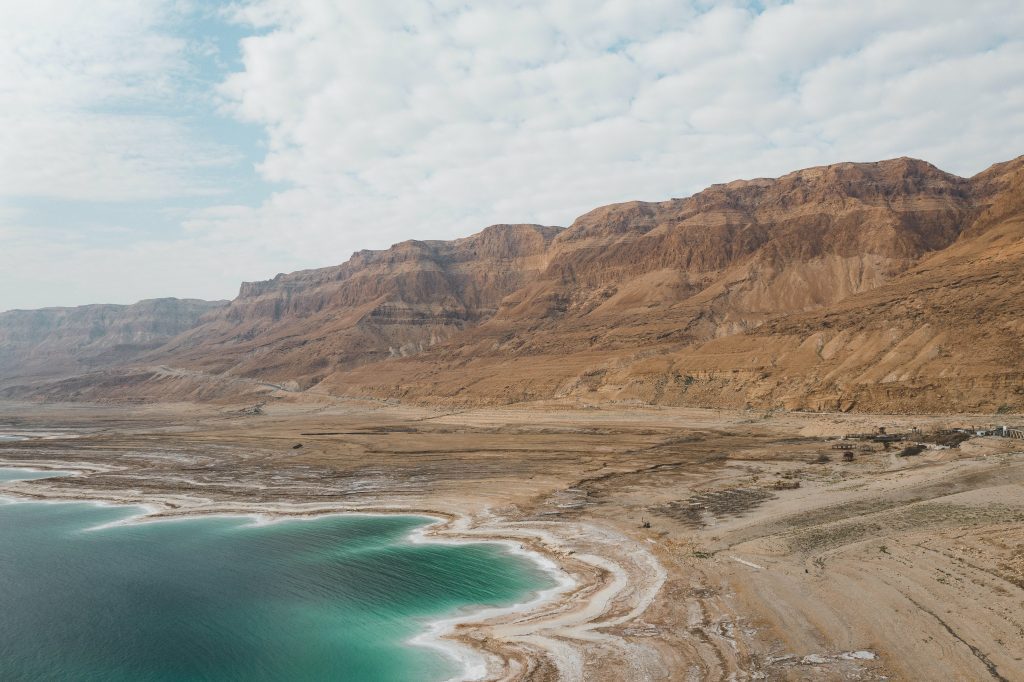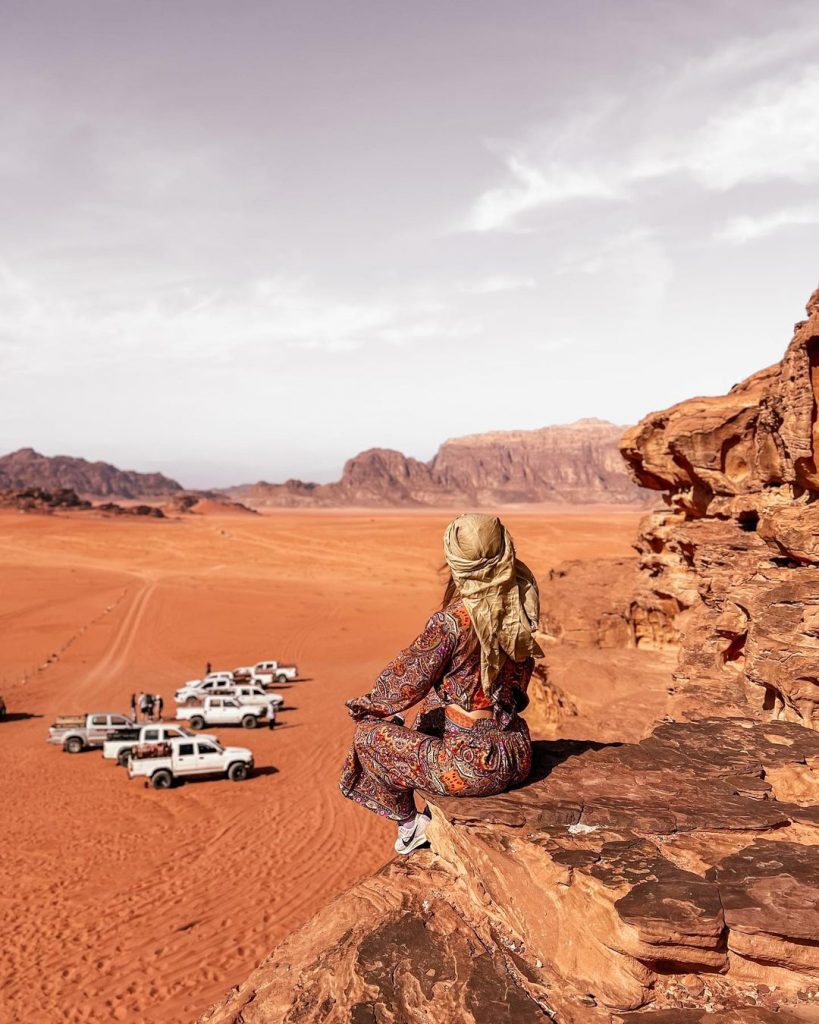 If you have a few more days to spare in Jordan, you can visit the Dead Sea, and Wadi Rum Desert, Hiking in the southern desert, see the Red Sea coral reef, and visit the city of Amman. If you're visiting in the summer, you can go to the Jordan Outlet Mall in the city of Irbid. It's the largest outlet in the Middle East and a great place to shop during the heat. If you want to experience Bedouin Culture, you can visit one of the many Bedouin villages in Jordan. Many tours take you to Bedouin villages where you can try the local culture and food.
Visit Petra by Night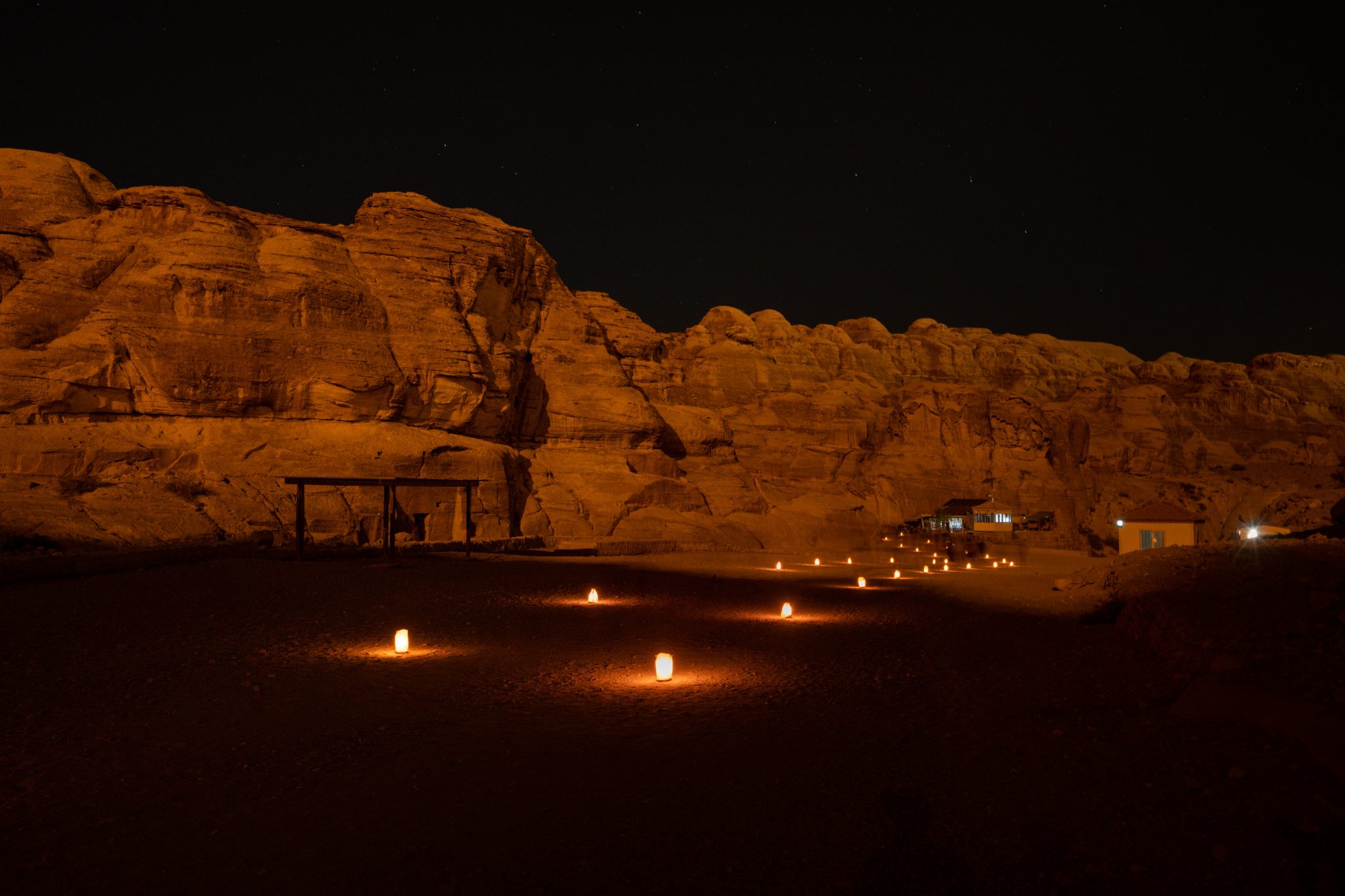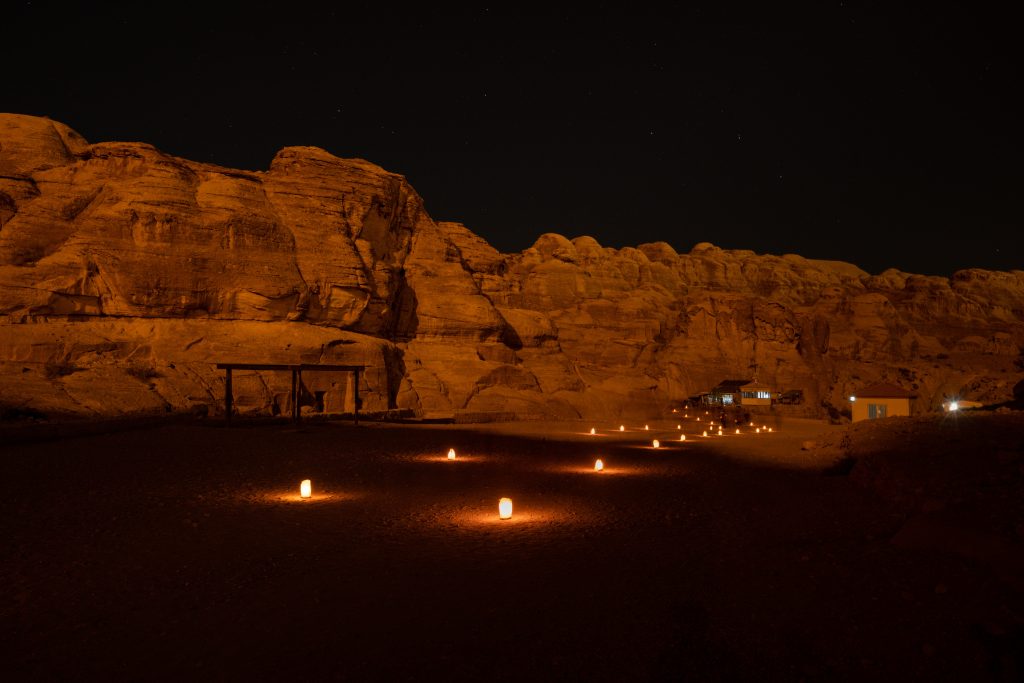 After sunset, the temperature in Jordan drops by at least 10 degrees Fahrenheit. This means that you'll be able to take a much better photo of the Treasury. Moreover, you'll be able to appreciate the stunning view of the Treasury and the rest of Petra much better in the dark. It's a great way to end your day. If you're on a trip to Petra, don't just visit during the daytime. Instead, try to visit at night so you can see the place lit up like a Christmas tree. You'll be able to see the Treasury lit up, which is a sight like you've never seen before!
See the Treasury from above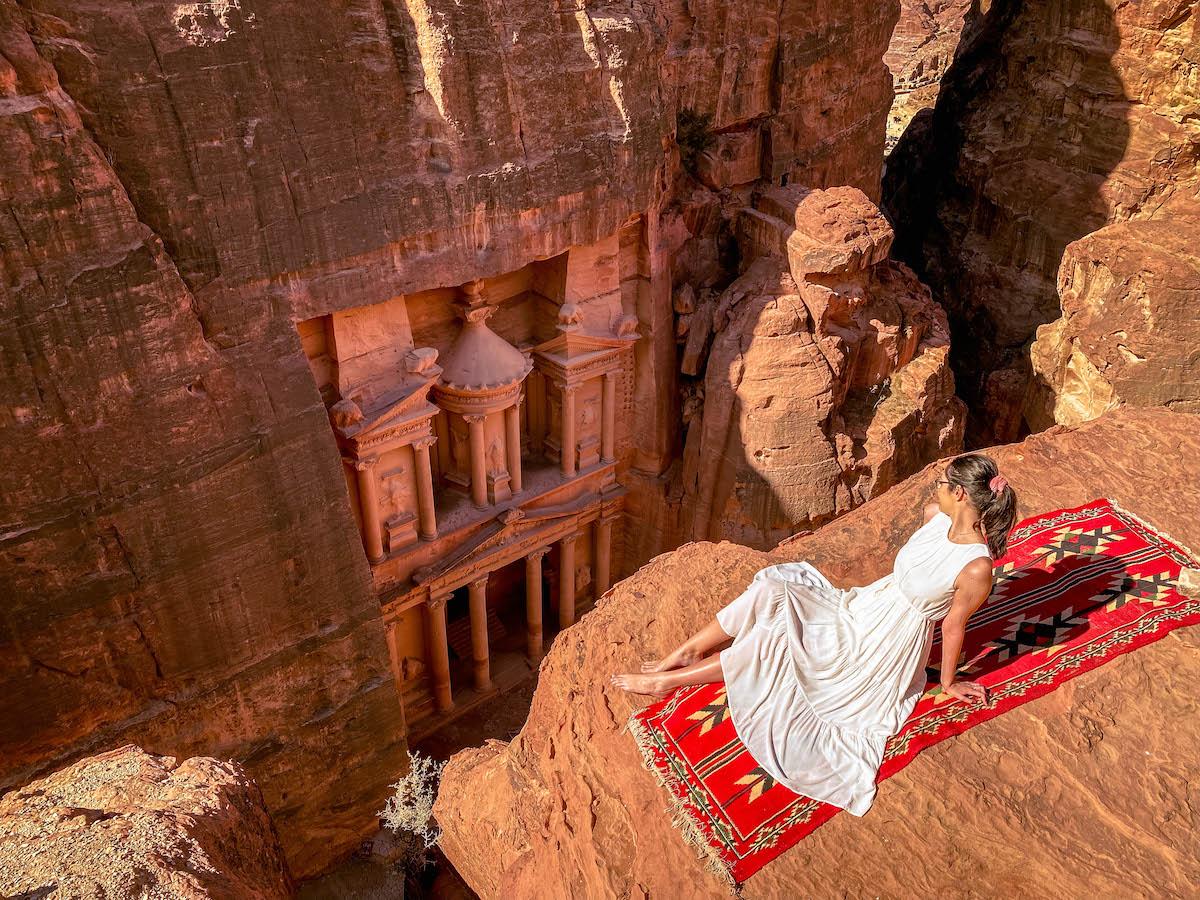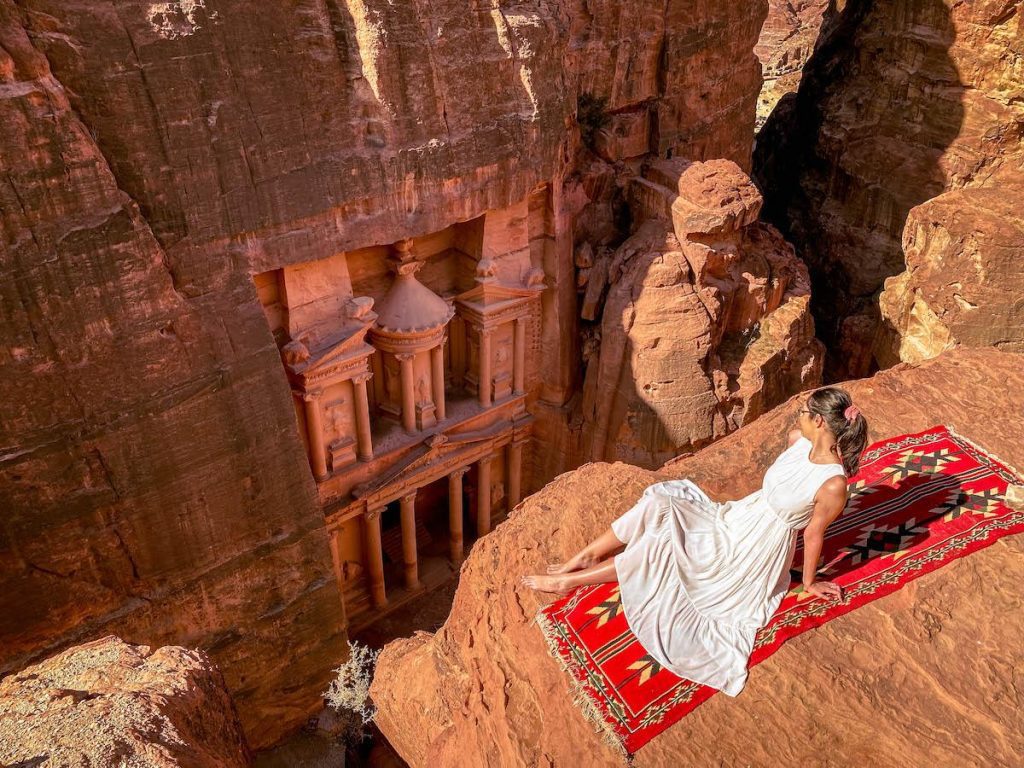 The Treasury is the centerpiece of Petra. It's a structure that was used as a tomb by the Nabataeans, the people who built Petra. The Treasury is perched atop a high hill and looks like a giant window that's carved out of the hill. At the base of the hill, you can get a great view of the Treasury. Take a look at the Treasury from the ground, so you can get a sense of the overall size. From there, take the stairs up to the roof of the nearby Bedouin tea house. Up here, you can get a great view of the Treasury from above. You'll be able to see the full entrance to the Treasury and see more details in the carving of the Treasury than you would by just looking at it from the ground.
Top tips for visiting Petra like a Pro: Buy the Jordan Pass, get to Petra from the "backdoor" and be there early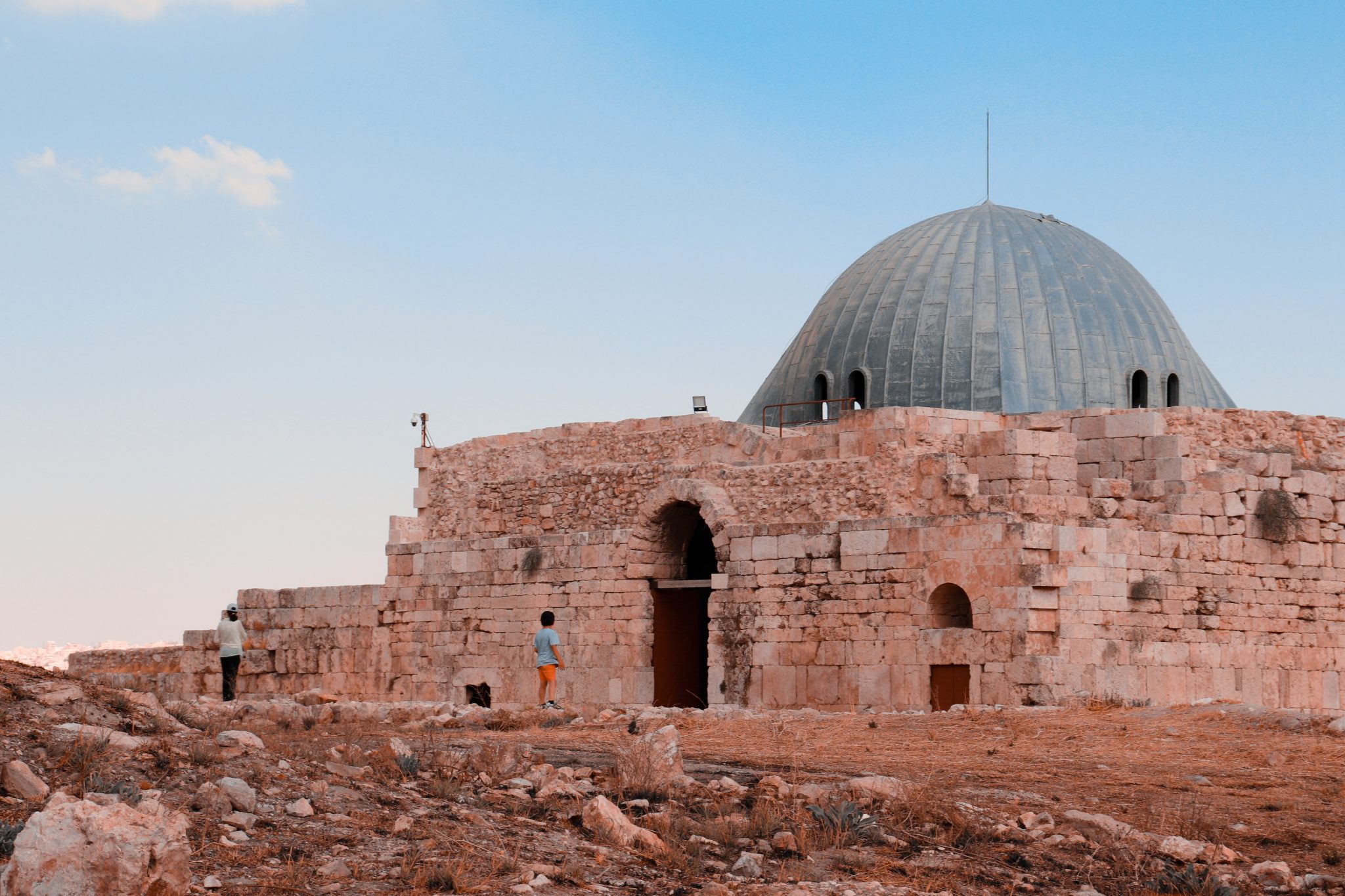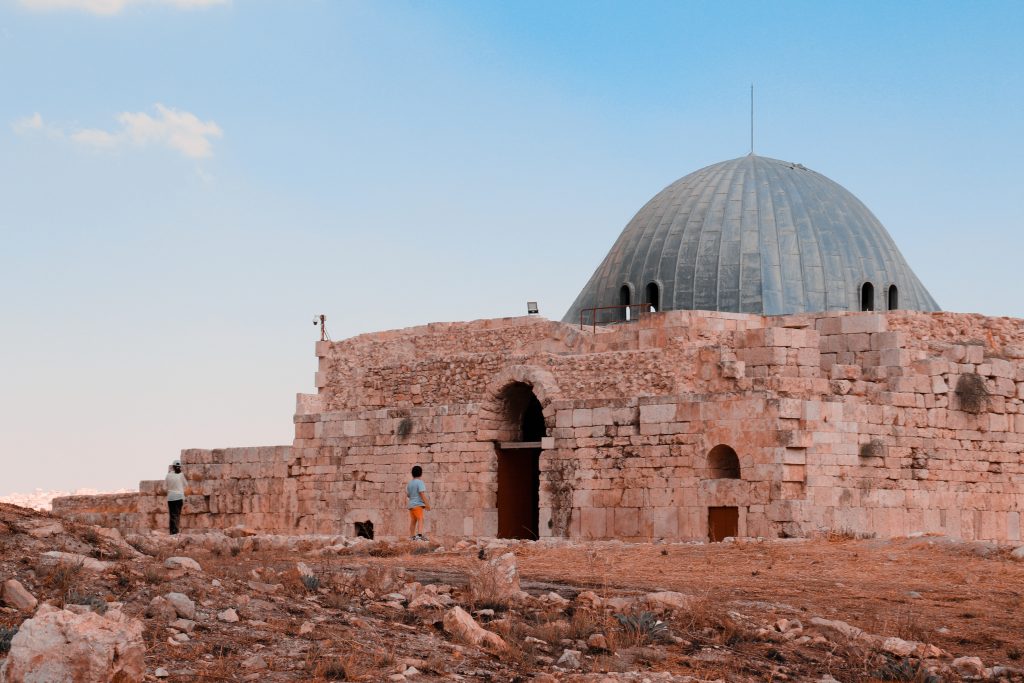 The Jordan Pass is a pass that lets you skip the line to Petra. You also get free admission to many other great attractions in Jordan. Most tours to Petra arrive around noon. The main sights at Petra are the Treasury, the Royal Tombs, and the Colonnade, which are all conveniently located together. Getting there early is not only a way to beat the crowds, but also to have time to explore the rest of the city. You can start exploring Petra from the "backdoor" of Petra, which is the entrance nearest to Amman, the capital of Jordan. The walk to the "backdoor" is especially nice, as the path is shaded with palm trees.
Visiting Petra is a bucket list item for many people.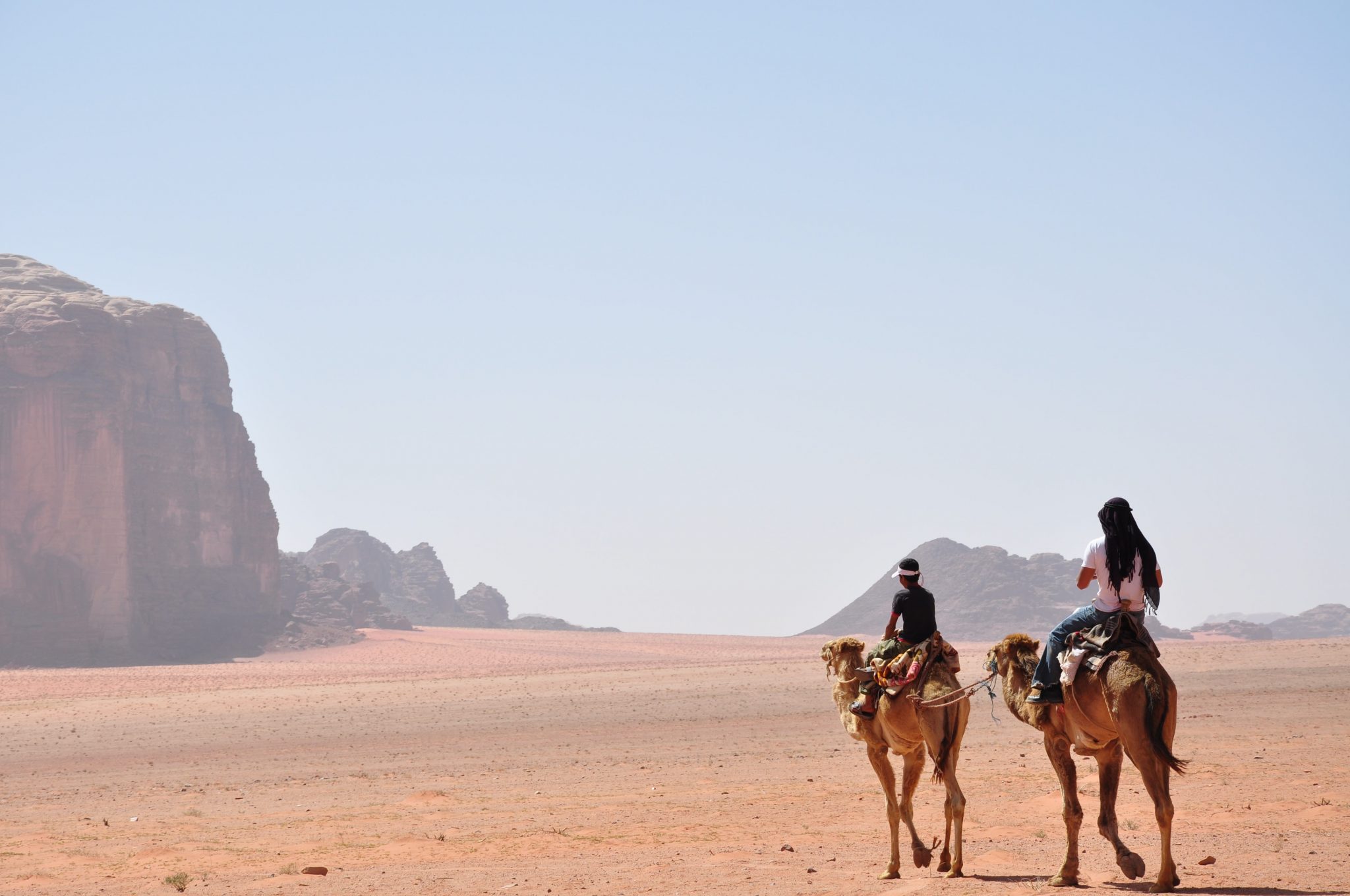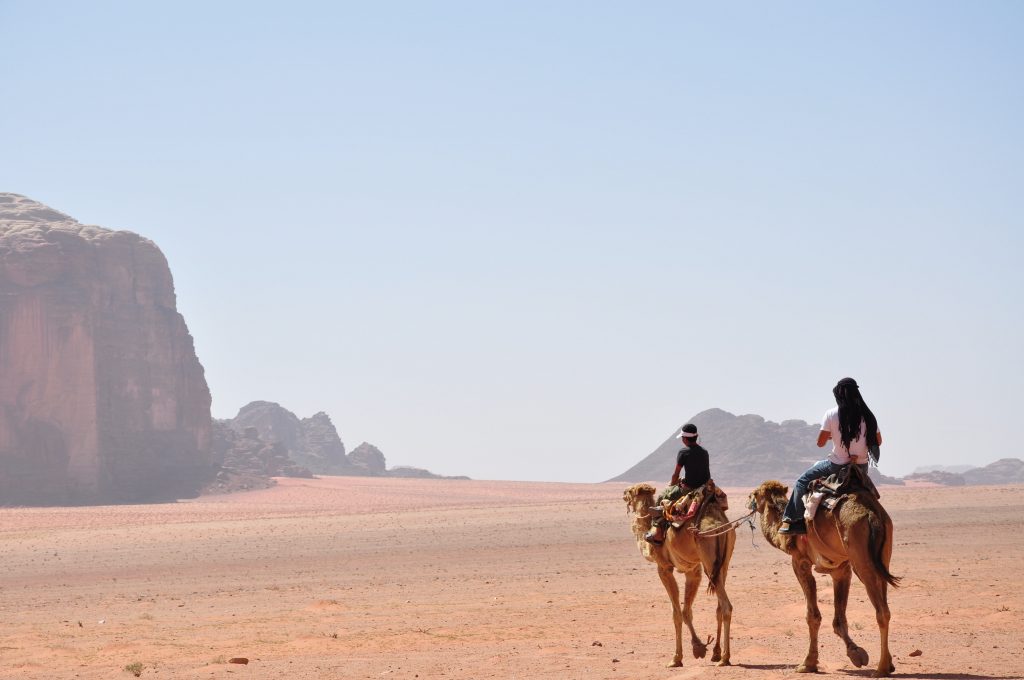 It is a truly amazing place to visit and the photos and memories you will take back home with you will last a lifetime.
If you have been planning to visit Petra for a long time and you happen to find yourself in Jordan, do not miss this amazing place. But first of all, enjoy your trips to locations around the world with Framey App.
Download Framey (available on Google Play and Apple Store), and let's explore the whole World!