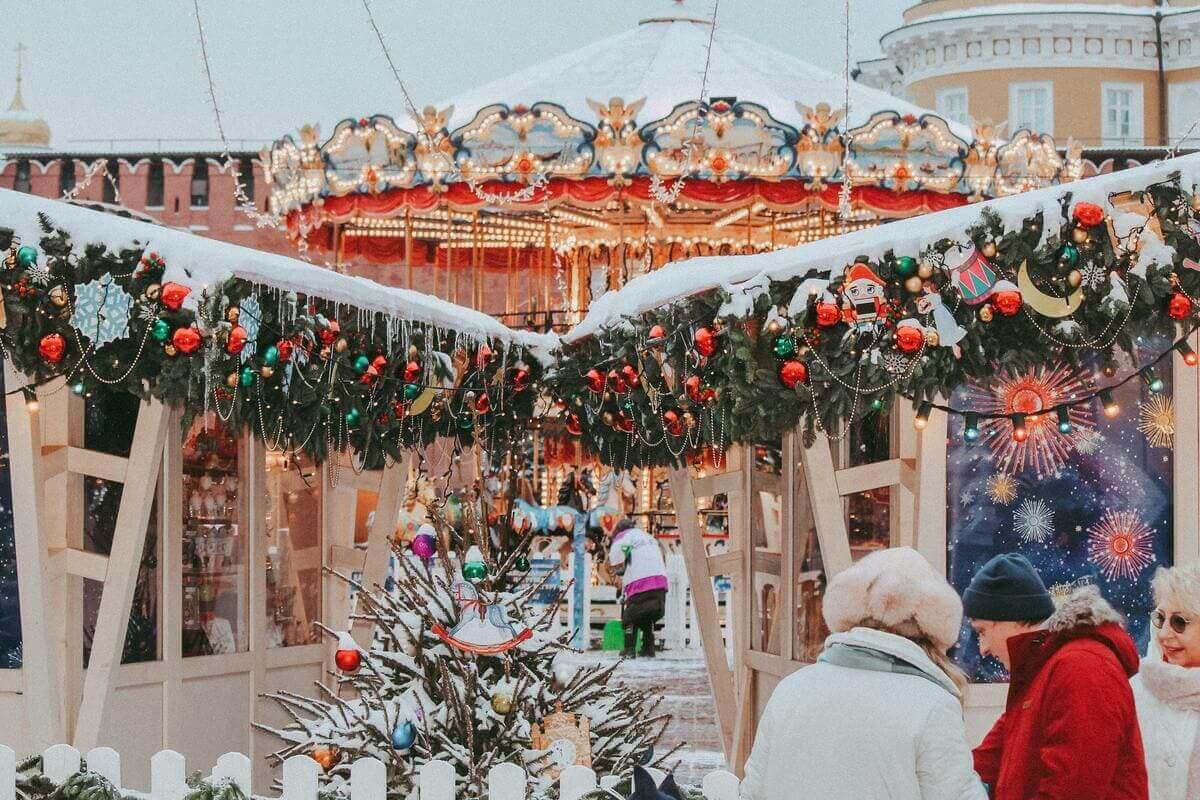 With its incredible history, Vienna is a fantastic city in all seasons. Without a doubt, the attractions in Vienna are made for every kind of traveler. If you want a truly magical land, you must visit the city in winter. From the end of November, the city hosts many Christmas markets. The most stunning squares transform every year into fairytale Christmas villages.
It is enough to imagine the smell of mulled wine or gingerbread in the Christmas market's atmosphere. The Christmas market in Vienna is a centuries-old tradition. Over the years, new Christmas markets have appeared, making the city a magical place during Christmas time.
If you want to give it to yourself as a gift for a trip to the enchanted land of winter holidays, you will find exciting details about Vienna Christmas markets in this article. Also, it will be very helpful to download the Framey App and enjoy the recommendations and experiences of your friends.
1. Vienna Christmas market, a history of winter magic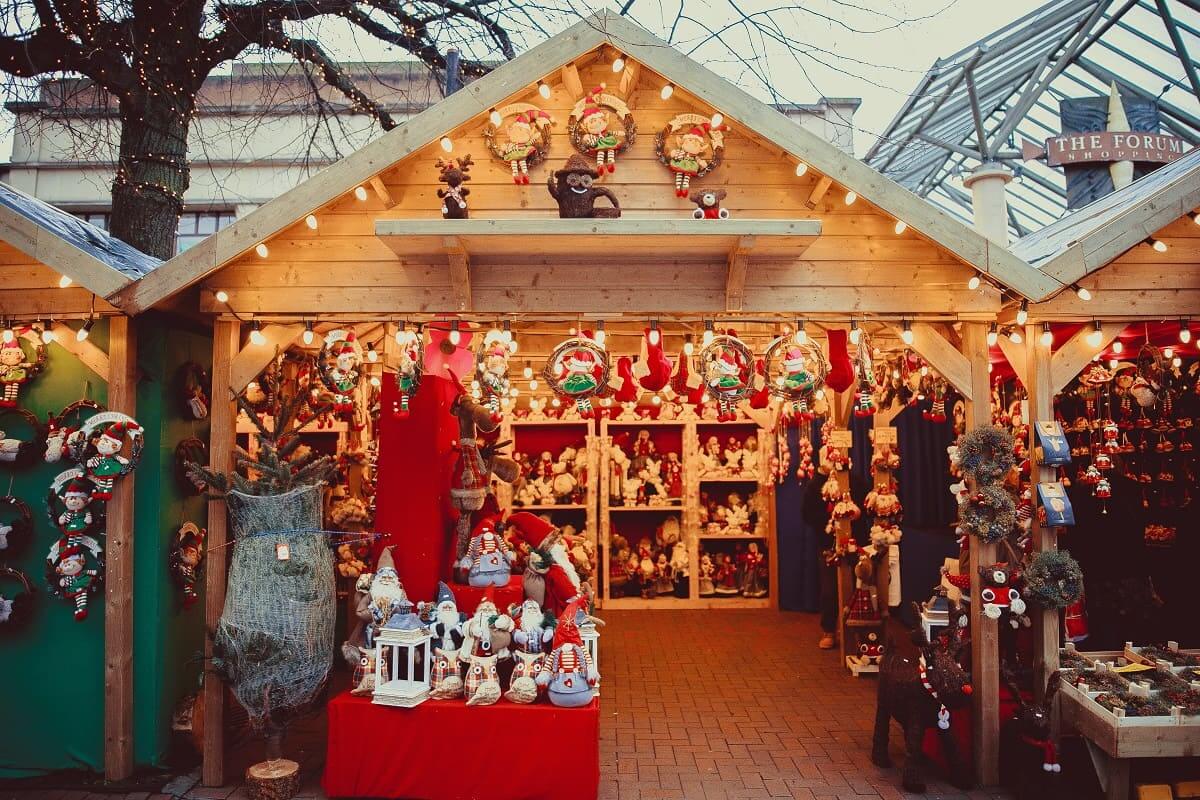 Vienna's Christmas markets are an almost millennial tradition that dates back to the Middle Ages. There is evidence that in 1298, the Duke of Austria and King of Germany, Albert I of Habsburg, granted the Viennese the possibility of holding a market in December called the Krippenmarkt. Since then, many centuries have passed, but the tradition has remained almost intact.
Often named the European capital of Christmas markets, Vienna hosts about fifteen Christmas markets each year. A magical destination to dissipate the gloom of winter, the Austrian capital puts on its festive costume for the end-of-year celebrations!
Vienna offers more than 5 or 6 Christmas markets for about a month and a half. One of the most beautiful and essential is the one in front of the town hall. It will be inevitable to feel like a child again once you start walking its streets. All the decoration is taken care of in detail, and both adults and children will find something they like.
They set up small businesses in little houses. They sell all kinds of Christmas decorations, each more beautiful, many of them handmade. A luxury for our tree: ornaments, figures, cups, and glass balls, are all decorated with exquisite taste. And it shows that we are in the city of the great Austrian empire and Sissi.
2. Vienna Christmas markets in 2022: pick your favorites!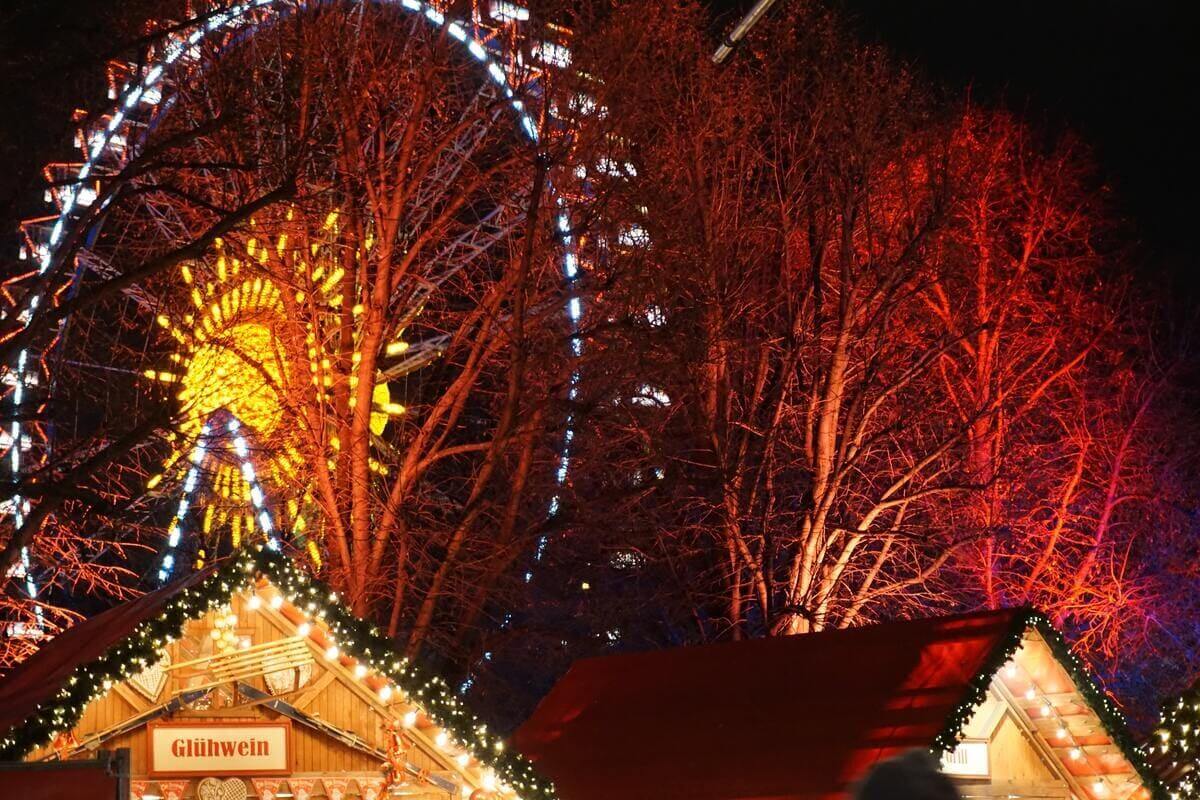 From mid-November, the most beautiful squares of the capital perpetuate the ancestral tradition of the Christmas market in Vienna: wooden chalets, dazzling illuminations, and majestic fir trees. Immerse yourself in a festive and magical atmosphere to discover local crafts, gastronomic specialties, and many attractions.
In 2021, due to the pandemic, the Christmas markets were open for just a few days. In 2022, the dates and spaces are confirmed, and we took our information from official sources. Even so, make sure you check the details before you leave your hotel room. You should know that the Vienna 2022 Christmas markets are open from Monday to Sunday, so you have plenty of time to visit them. In addition to these large markets, other smaller ones are also worthwhile.
Most of the Christmas markets are located in the center of the old town and along the large boulevard called 'Ringstraße.' We have selected 10 Christmas markets in Vienna that transform the capital into a magical place during Christmas!
Here are the best 10 Christmas markets in town! Buckle up for a tour of seeking the lands of the winter holidays in Vienna:
Viennese Christmas Dream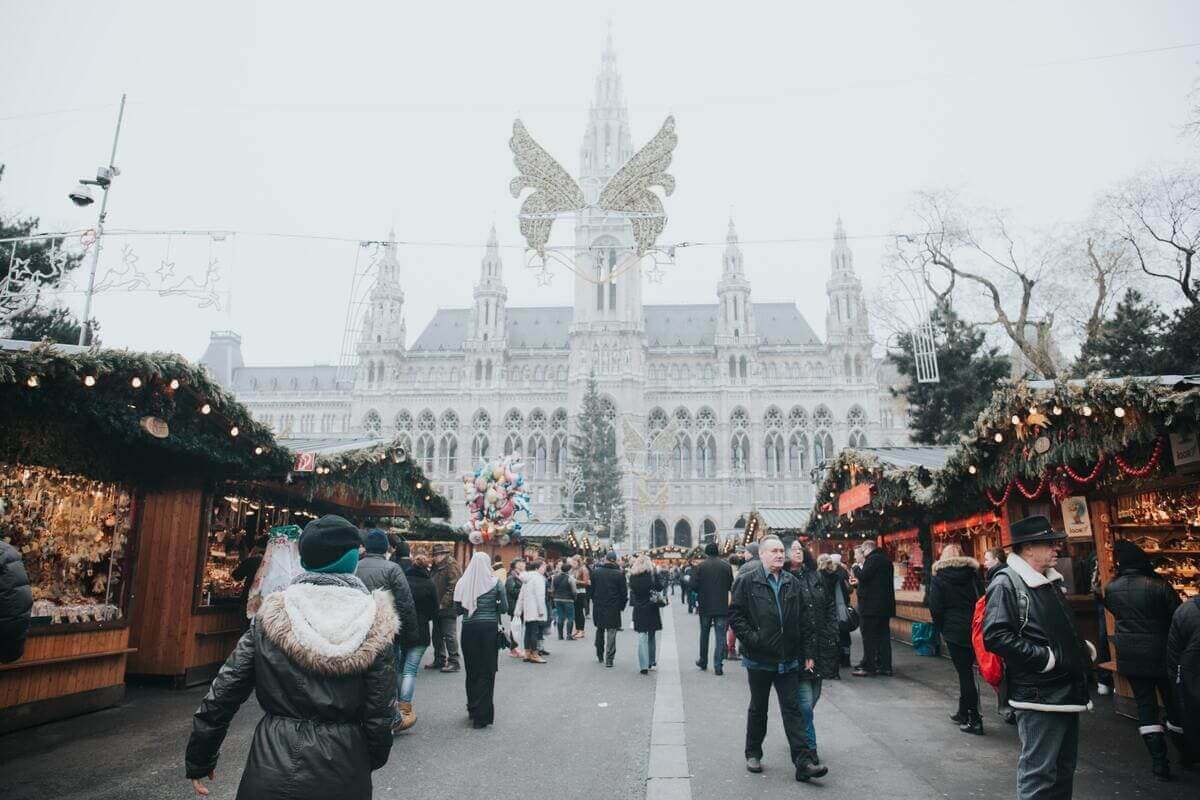 The Christmas market on Rathausplatz is Vienna's largest and most famous market. The 'Viennese Christmas Dream' ('Wiener Weihnachtstraum') hosts nearly 150 stands where you can discover local crafts, gift ideas for Christmas, and many culinary specialties and drinks to warm you up. Its illuminations, many attractions, and giant Christmas tree make it a must in Vienna in December!
It is the oldest market in the town. Historians say it appeared in 1278 when Rudolf I of Habsburg authorized the city to hold two annual fairs. It is, therefore, one of the oldest and most crowded in the Germanic world. It is opposite the sumptuous town hall and massed around an immense crown twelve meters in diameter.
Location: City Hall Esplanade
In 2022, it will take place between November 19 and December 26.
Christmas Village Belvedere Palace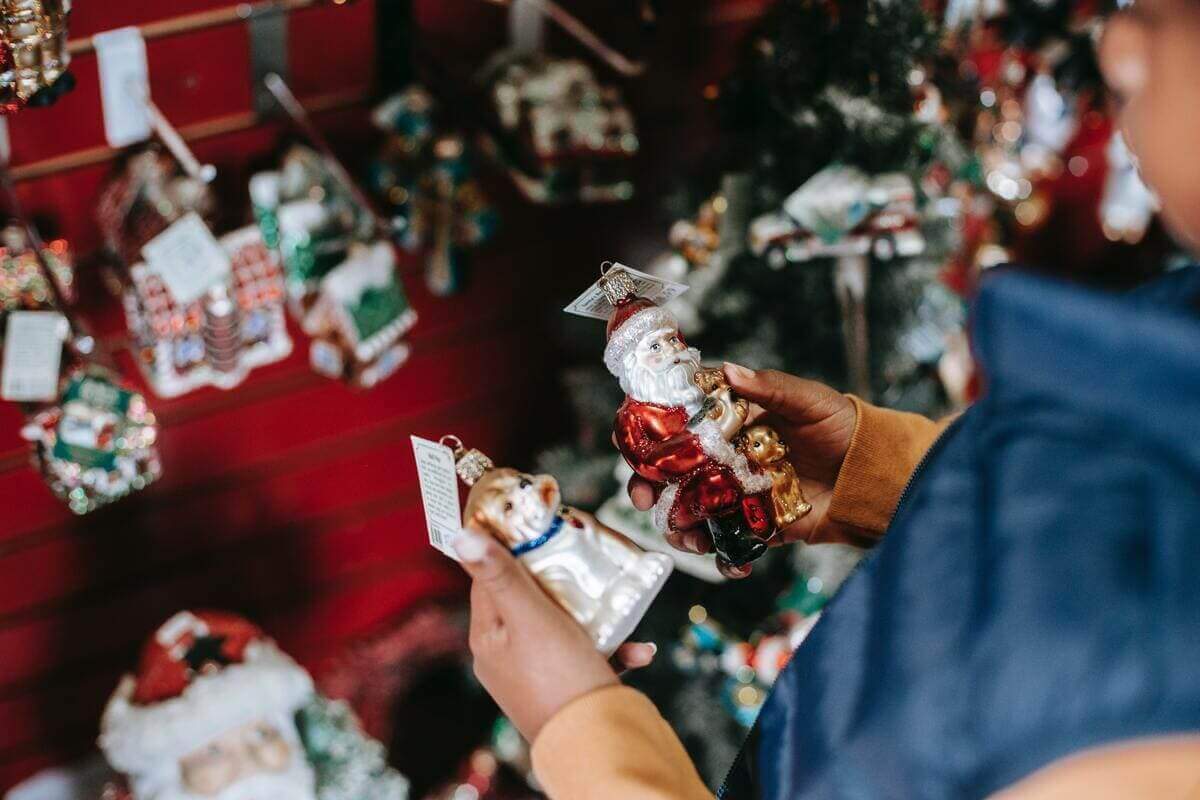 The Christmas Village is maybe everyone's favorite! We recommend waiting until nightfall to discover this magnificent illuminated Baroque palace and its park, which hosts around forty craft and culinary stands. It is also the opportunity to visit the famous Belvedere Museum, which houses some beautiful collections of works of art: the most extensive collection in the world of the Austrian painter Gustav Klimt (including the works 'The Kiss ' and 'Judith') as well as works by Monet, Renoir, Van Gogh, Egon Schiele, Oskar Kokoschka among others.
Location: Belvedere Palace, Prinz Eugen-Straße
In 2022, it will take place between November 18 and December 26.
Christmas Market at Schönbrunn Palace
The Christmas Market at Schönbrunn Palace awaits you in this exceptional setting for its 27th edition with its unique atmosphere! In the castle courtyard, there are nearly 80 stalls selling traditional crafts, old toys, and Christmas decorations. It offers a wide selection of products from traditional crafts, handmade jewelry, and beautiful decorations for your Christmas tree.
Gourmets are not forgotten, with Austrian culinary specialties to be consumed with punch or mulled wine in moderation! The market turns into a New Year's market after Christmas until January 4, 2022.
Location: Parade Court, in front of Schönbrunn Palace
This edition will take place between 2022, November 19 and 2023, January 4.
Christmas Village on Maria Theresien Square
It is located between the superb buildings of the Natural History Museum and the Museum of Fine Arts. In this great place, the park hosts nearly 70 stands. More than sixty chalets will offer the best products from traditional craftsmanship. It is also an opportunity to find original ideas for your gifts – a market all in music, with unique concerts, brass ensembles, and gospel choirs.
This Christmas village is organized around the monument of Empress Marie-Thérèse, who governed the Habsburg monarchy from 1740-1780. We recommend you visit this village at night to enjoy the museums' illuminations and the festive atmosphere punctuated by numerous concerts and choirs.
Location: Maria Theresien Platz
In 2022, it will take place between November 16 and December 23.
Christmas Village Campus University of Vienna
The University of Vienna's campus has its own Christmas village, known and appreciated for its cozy atmosphere. Since 1999, the new Christmas village with around 50 stands invites you to understand the Austrian regions, the culture, and the joy of the youngsters. Craftsmen and businesses from all over the country offer the Christmas village a cool world of enjoyment and adventure.
Location: Universitätscampus, Alserstrasse
In 2022, it will take place between November 11 and December 23.
Christmas Market at Stephansplatz
Located at the foot of St. Stephen's Cathedral, the Christmas market on Stephansplatz is home to nearly forty wooden and beautifully illuminated stalls with the magnificent cathedral in the background and its Christmas lighting. Also, take the opportunity to visit the great cathedral and attend one of the end-of-year concerts.
Location: Stephansplatz district
In 2022, it will take place between November 11 and December 26.
The Am Hof Christmas market
The Am Hof Christmas market in the pedestrian center stands out with its unique crafts offer. Indeed, the products offered for sale must follow a selection process led by a jury. This means that the items for sale have a certain artistic quality and are not mass-produced. You will therefore find original creations there.
You will also discover on this market the usual Christmas classics such as decorative objects, ceramics, candles, and jams. The culinary offer is remarkably varied with, among other things, 'langos' (cake fried in an oil covered with fresh cream and cheese), pumpkin soup, Baumkuchen (cakes cooked on a spit), and Gröstl (fried potatoes and minced meat).
Location: Am Hof
In 2022, it will take place between November 11 and December 23.
Christmas Market at Spittelberg
The Christmas market in Spittelberg is in the picturesque alleys of the Biedermeier district. Along three cobbled streets, you will discover more than 100 stands and the many art galleries, shops and bars, restaurants, and organic grocery stores that enliven the neighborhood!
Location: Spittelberg district
In 2022, it will take place between November 10 and December 23.
Art Advent on Karlsplatz
The Art Advent am Karlsplatz in front of the magnificent St. Charles Boromeus Church mainly focuses on arts and crafts. Children will find a playground, a small zoo (with sheep and pigs), and rides. All the culinary offer is certified organic.
Location: Karlskirche (St. Charles' Church)
In 2022, it will take place between November 18 and December 23.
Winter Market on Riesenradplatz
The Riesenradplatz winter market is in the Prater, the famous amusement park known for its Ferris wheel. This Christmas village hosts many artisanal and culinary chalets, concerts, discovery tours for children, and craft exhibitions. You can discover the panoramic view of the Ferris Wheel and the famous amusement park.
Location: Prater Park
This edition will take place between 2022, November 19 and 2023, January 4.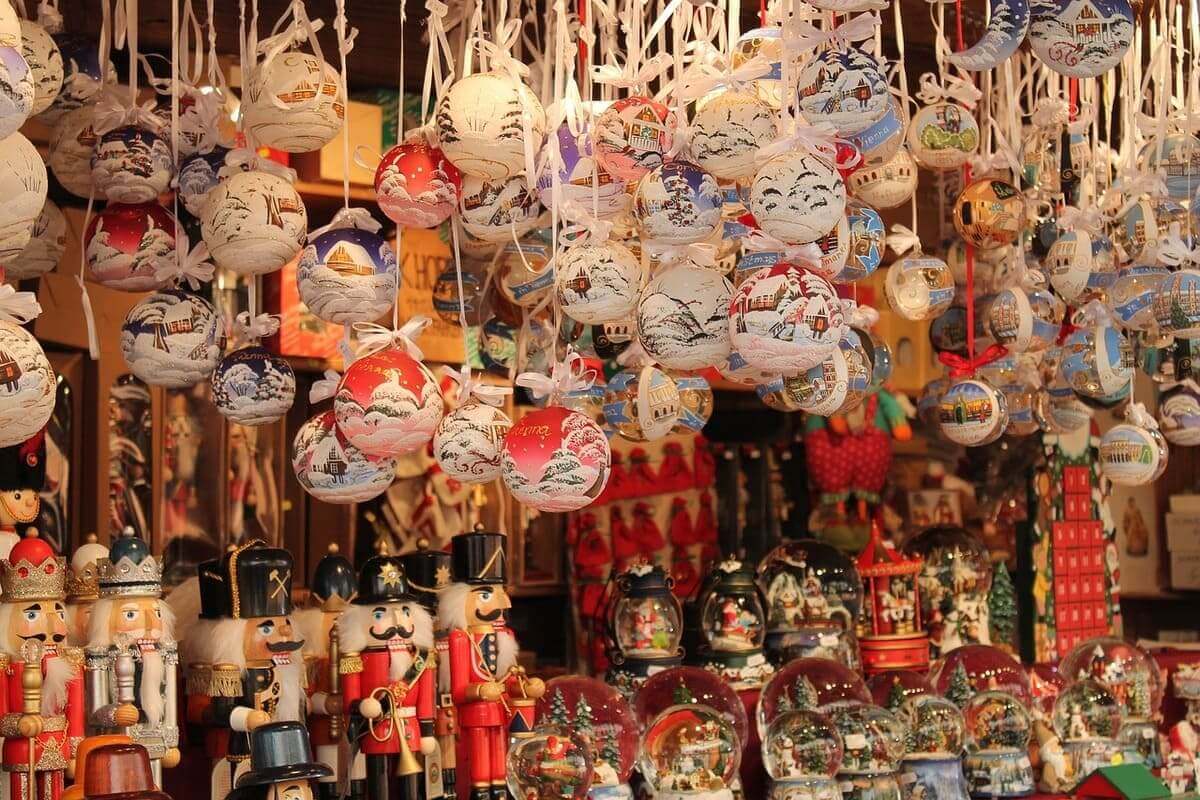 Vienna is a city where the magic of Christmas is experienced and a star destination in Austria. At Christmas, beautiful decorations are added to its already elegant historic center on many streets. In addition to the Christmas markets in Vienna, other spaces and activities of interest that you can complement will also be scheduled this 2022.
It is also a very cultural city, so you can combine a Christmas visit with historical places and get to know the city with some of the many guided and themed tours that will help you complete your stay. The capital of Austria is a pleasant place, full of palaces, restaurants, cafes, and a lot of history, so if we add some "magic" to this, it becomes an excellent Christmas destination.
Photo sources: Pixabay.com; Unsplash.com; Pexels.com.
Sources: You can find updated information about the 2022 editions at https://www.christkindlmarkt.at and https://www.austria.info.