Are you looking for the perfect 10-day Madeira itinerary to make your vacation unforgettable? Look no further! Madeira is an incredible island off the coast of Portugal, full of beautiful scenery, exciting activities, and delicious food. This guide will provide you with the best 10-day Madeira itinerary for a dream vacation, so you can explore all that this paradise has to offer. From exploring the unique and diverse landscape to discovering local culture and cuisine, this itinerary will help you make the most of your time in Madeira.
Read on for your complete guide to the best 10-day Madeira itinerary!
✅ Make sure you'll see the entire collection in Framey App, including addresses, opening hours, and contact information!
1. Book your flights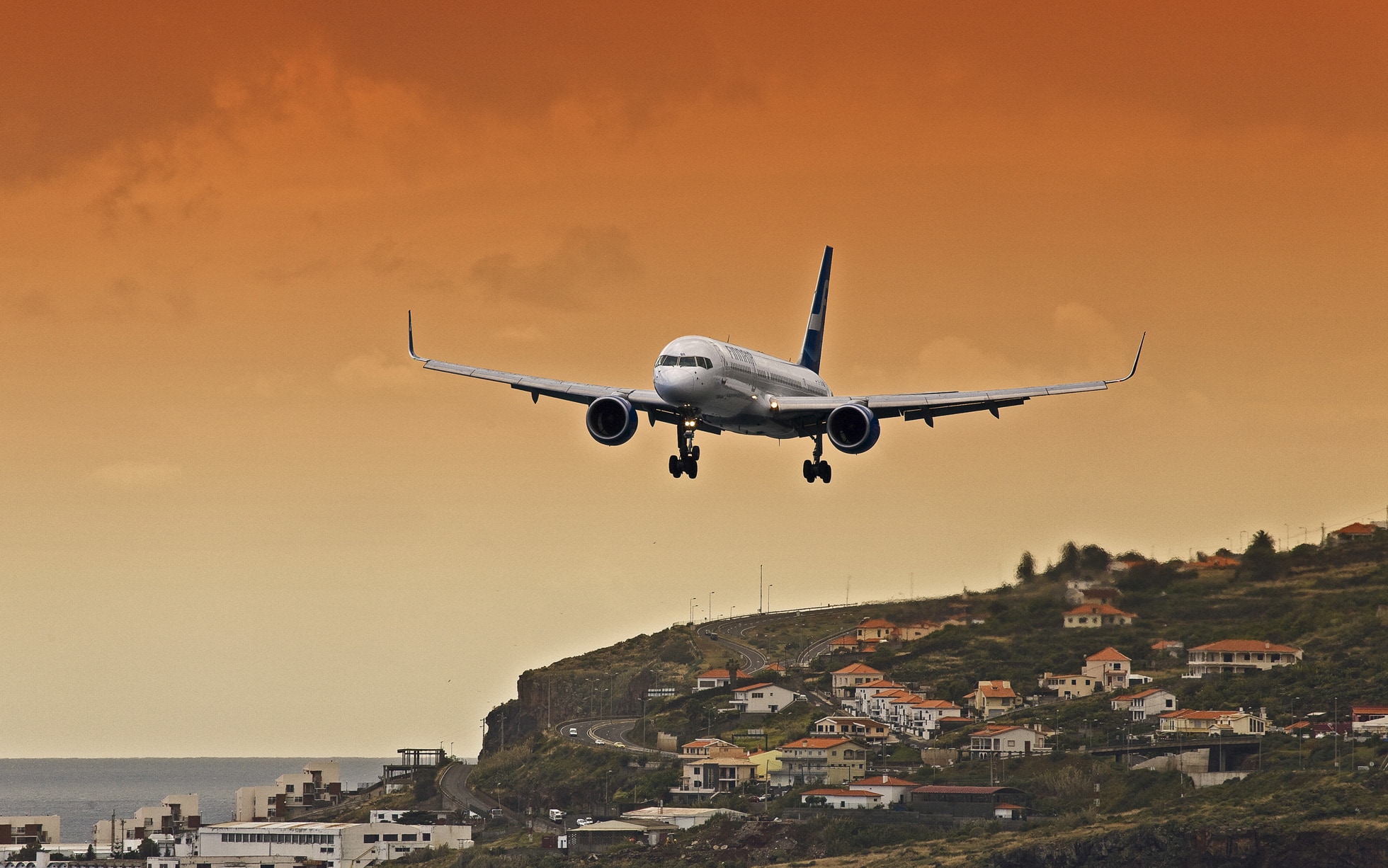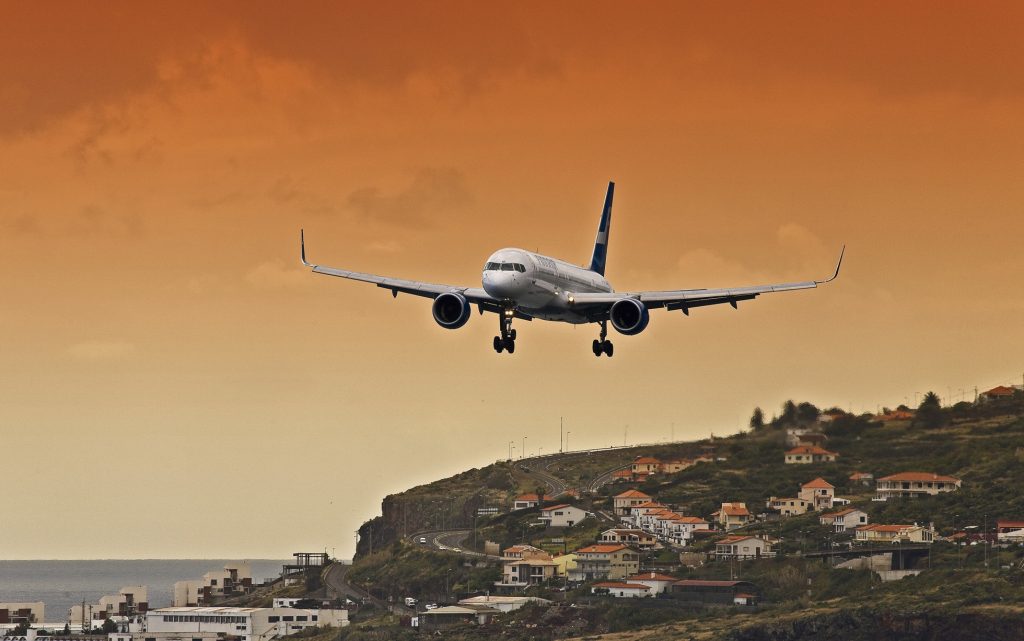 When it comes to planning a trip to Madeira, one of the first steps is to book your flights. Fortunately, this is an easy task, as there are plenty of direct flights from major European cities, including London, Amsterdam, Madrid, and Paris. You can also find flights from other places such as New York, Boston, and Miami.
No matter where you're flying from, you'll want to book your flights as early as possible to get the best deals and ensure that you have plenty of time to enjoy your holiday in Madeira. Several budget airlines offer low-cost fares, so you may be able to find great deals if you book ahead. Keep in mind that prices tend to increase closer to the date of travel, so it's best to book your tickets well in advance.
When looking for flights to Madeira, it's also important to compare different airlines. Some airlines offer non-stop flights while others offer connecting flights, so make sure to read the fine print when booking your tickets. Additionally, some carriers may charge extra fees for baggage or other services, so be sure to research all the options before making your final decision.
By taking the time to do a bit of research and booking your flights in advance, you can save both time and money on your trip to Madeira. With the right flight, you can make the most of your 10-day Madeira itinerary and have an unforgettable vacation!
2. Choose your accommodation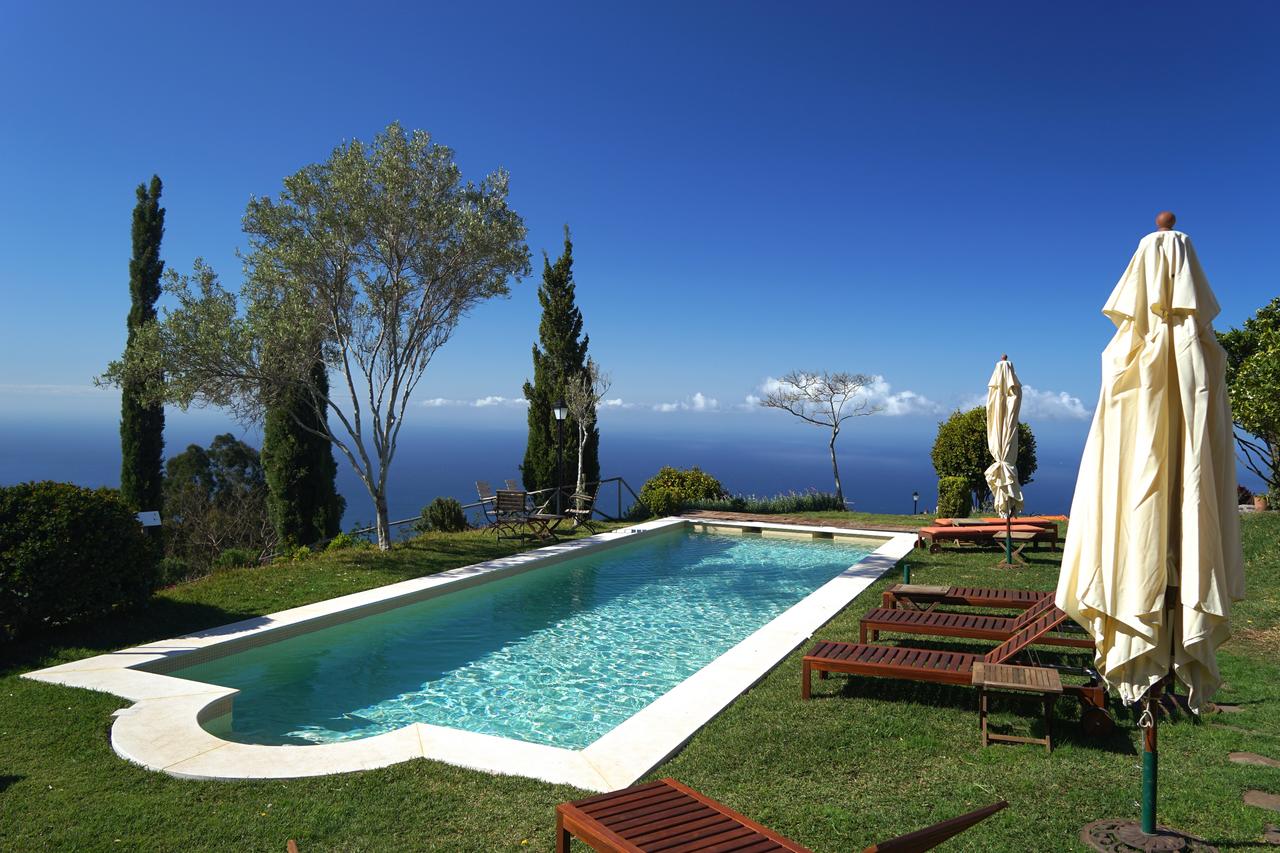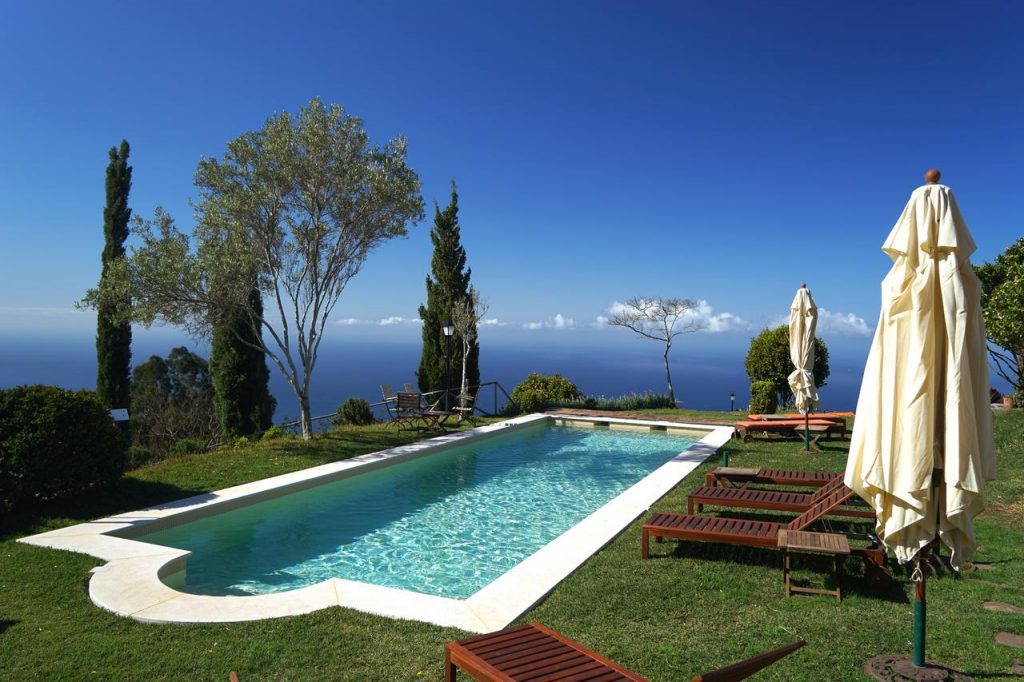 When planning your 10-day itinerary in Madeira, one of the most important decisions you will make is where to stay. With a variety of options, including hotels, guesthouses, villas, and apartments, it can be overwhelming to choose the best accommodation for your trip. To help narrow down your search, here are a few key points to consider when selecting where to stay in Madeira:
Location: Are you looking for a central spot close to all of the main attractions, or would you prefer something off the beaten path? If you're looking for convenience, look for accommodation near Funchal. However, if you want to explore the island's more remote locations, consider booking a place in a rural area.
Budget: Depending on the type of accommodation you're looking for, there's something to suit every budget. Hotels tend to be the most expensive option, but guesthouses and apartments offer great value for money. Villas are also an option if you are traveling with family or a large group.
Amenities: When looking for accommodation, consider the amenities that are important to you. Many places offer additional services such as private pools, spa facilities, and shuttle services. If you're looking for a home away from home, some apartments offer fully equipped kitchens so you can prepare your meals.
Once you've considered these factors, you'll be ready to choose the perfect accommodation for your Madeira holiday. With a wide range of options available to suit any budget and taste, there's no reason why you shouldn't have an unforgettable vacation on this beautiful island.
3. Get travel insurance
No matter where you are going, travel insurance is always a smart choice. While traveling to Madeira, you must purchase travel insurance for peace of mind. Whether you're visiting for pleasure or business, you'll want to make sure that you have a good policy in place.
When shopping for travel insurance, make sure you are getting coverage that fits your needs. Some policies will cover medical expenses if you are injured or ill while traveling, while other policies may also include coverage for lost luggage and emergency evacuation.
The cost of travel insurance varies depending on the duration of your trip, the number of travelers, and the type of coverage that you select. If you're traveling with a group, you may be able to save money by purchasing a multi-trip policy or family policy.
If you're unsure which type of travel insurance is best for you, talk to an experienced agent who can help you select the most appropriate plan. And remember: no matter where you go, having travel insurance is always a smart idea!
4. Pick the right time to visit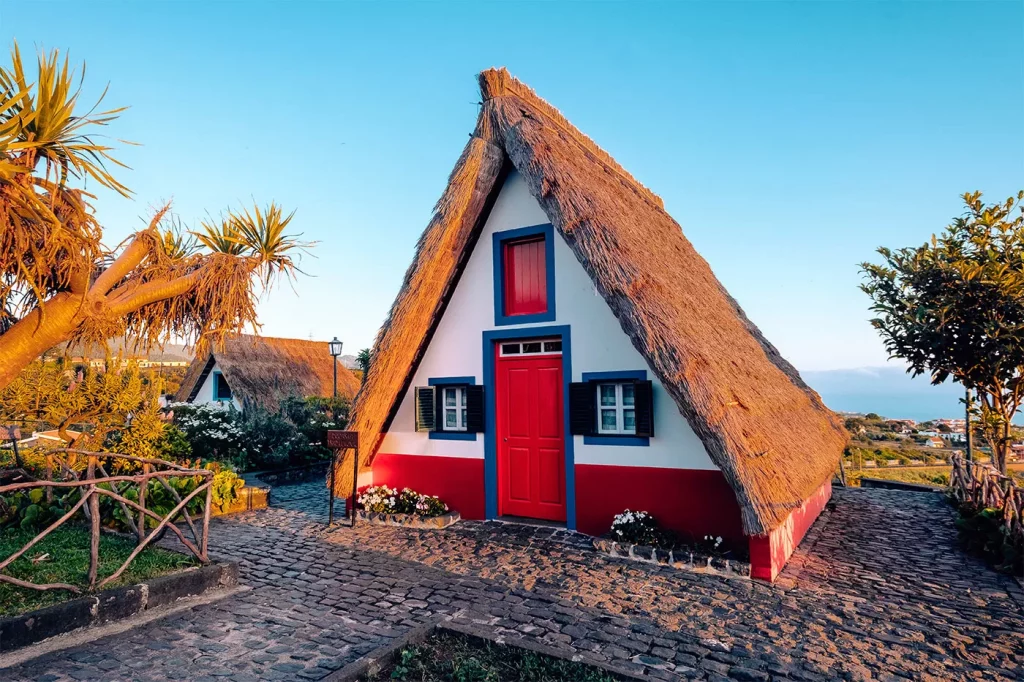 Madeira is a beautiful and unique destination, so when is the best time to visit? While the islands enjoy year-round mild temperatures, some months are better than others. The best time to visit Madeira is from April to June or September to October. During these months, you'll find beautiful weather with clear skies and average temperatures between 16°C and 22°C (60°F and 70°F). The days are warm and sunny, with just a few clouds.
If you don't mind cooler temperatures and increased rainfall, then winter (November to March) can be an interesting time to visit as well. The temperatures during this period range from 13°C to 17°C (55°F to 62°F). The rain will generally be light but more frequent. This is also a great time for whale watching, as the whales migrate along the coast of Madeira in winter.
No matter what time of year you choose to visit Madeira, be sure to bring your swimsuit and sunblock. Enjoying some outdoor activities is a must while visiting this unique island!
5. Start planning your itinerary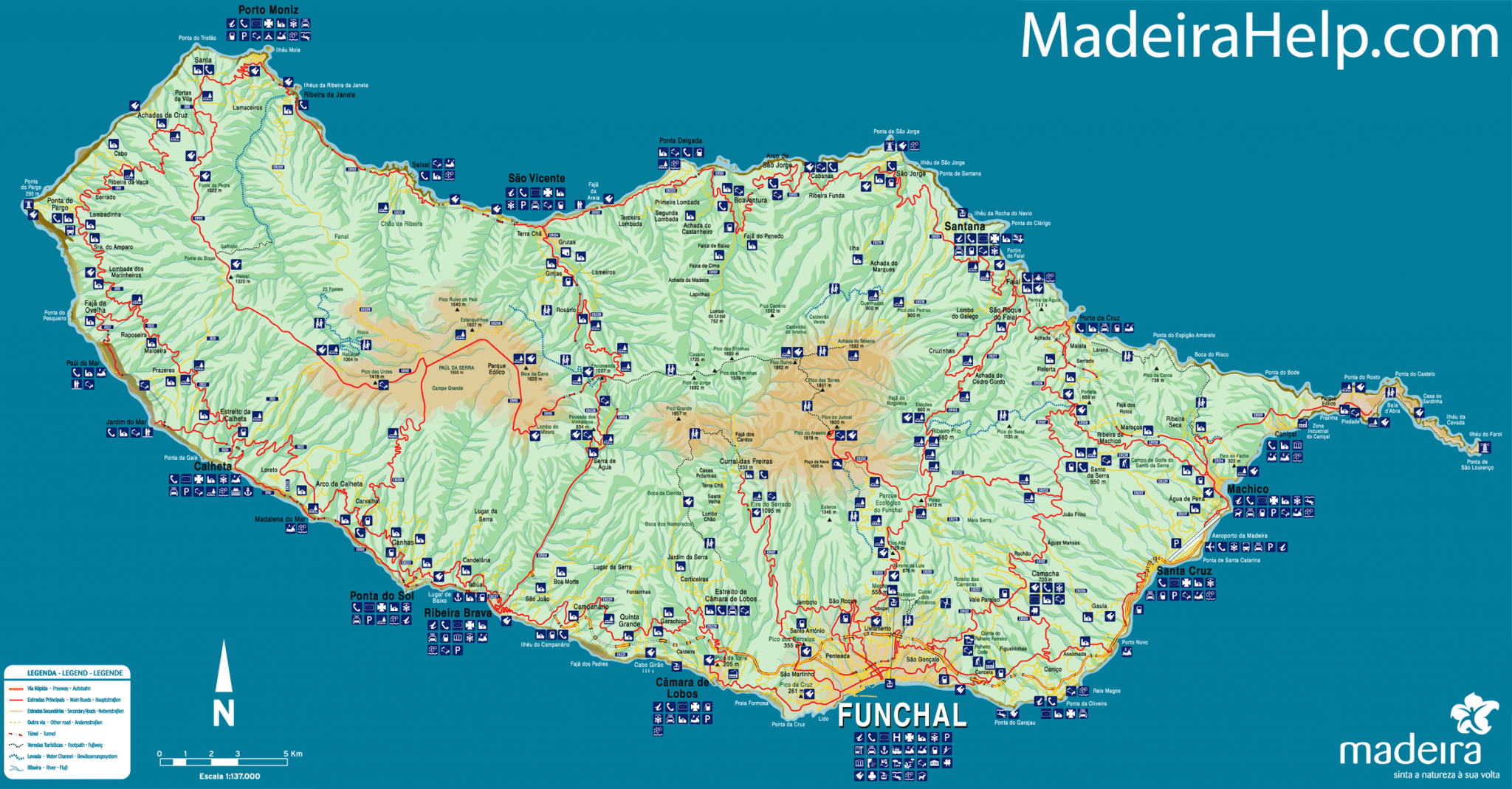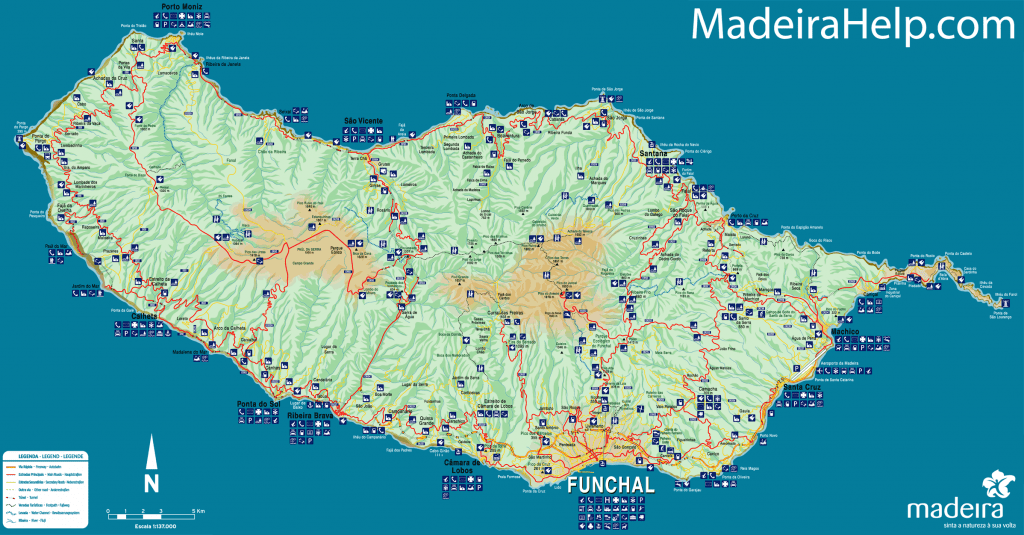 If you're visiting Madeira for 10 days, you'll want to ensure you make the most of your time in this beautiful Portuguese archipelago. Whether you're seeking adventure, relaxation, or a bit of both, you'll be able to find it here.
If you're looking to go on some hikes, then you should add a few of the following activities to your itinerary: Pico Ruivo, Porto Moniz, and Santana. If you prefer beach activities, then Calheta Beach is the perfect spot for a day trip.
When it comes to getting around, you can either rent a car or use public transport. Many of the islands' roads are quite windy and so if you aren't confident driving, public transport is a great option. The public buses run regularly and are reliable, however, they can be crowded during peak times.
If you're looking to explore the island's history and culture then you should visit Funchal's historical center. Here you can explore the many attractions such as the Sao Tiago Fort and the Monte Palace Tropical Garden.
No matter what activities you decide to add to your itinerary, one thing's for sure – Madeira is an unforgettable place and you'll be sure to have an incredible time.
Day 1: Arrive in Funchal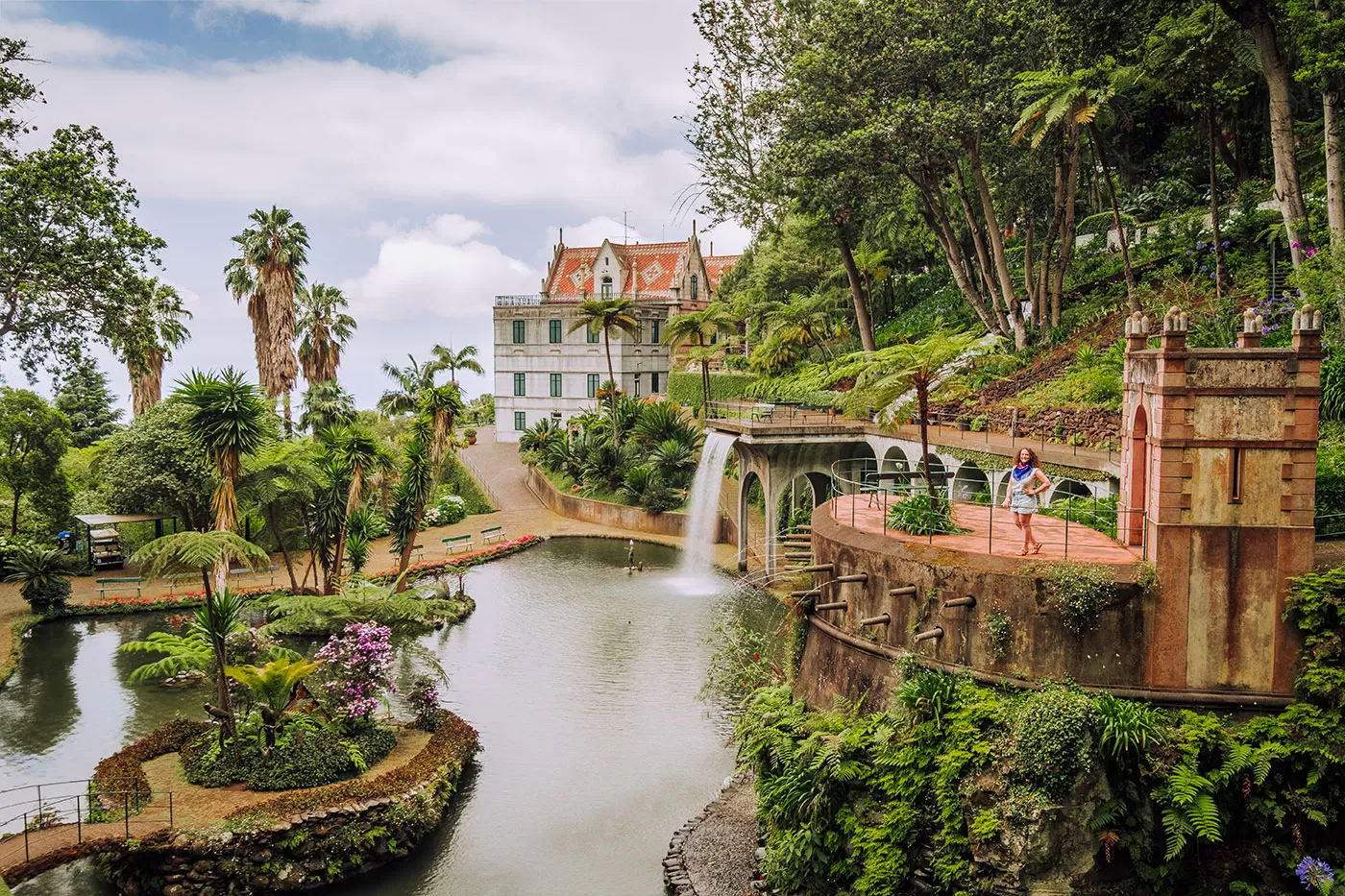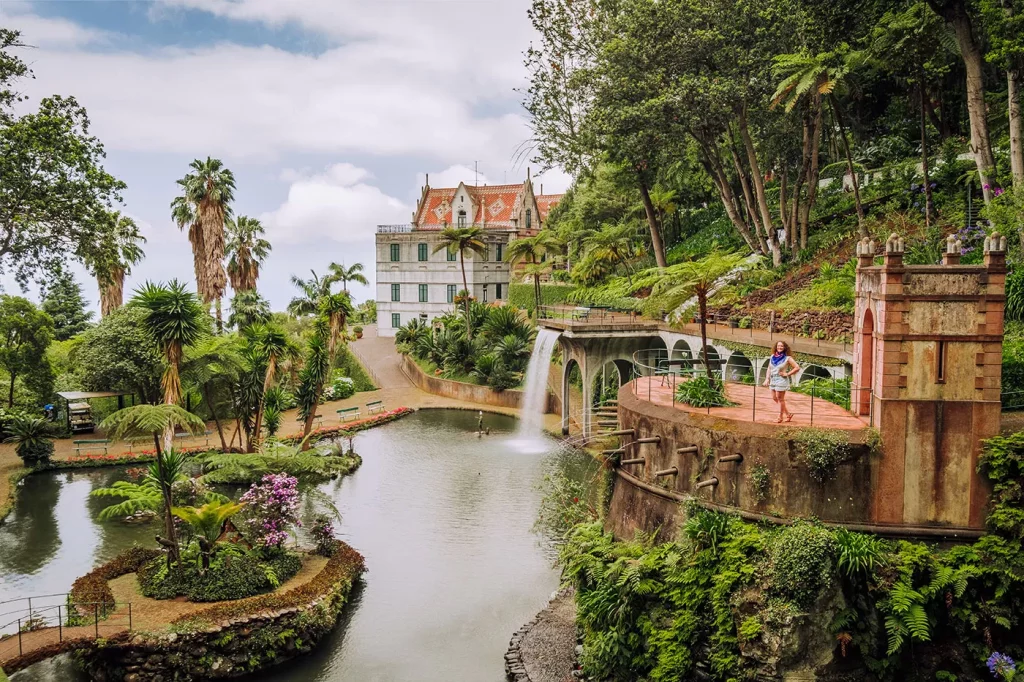 Welcome to Madeira! Your first stop is Funchal, the capital city of Madeira and home to some of the most stunning views in all of Portugal. Once you've arrived in Funchal, it's time to explore. With its winding cobblestone streets and colorful architecture, this city is sure to captivate your senses.
Start your journey by visiting one of the many museums Funchal has to offer. The Contemporary Art Museum, Museum of Sacred Art, and Museum of Natural History are all great options. Afterward, take a stroll along the waterfront and take in the breathtaking views of the Atlantic Ocean.
In the evening, head to one of Funchal's lively bars or clubs for some late-night fun. From lively dance clubs to cozy lounges, there is something for everyone here. End your night with a delicious meal from one of the many restaurants in Funchal. You won't regret it!
Now that you've arrived in Funchal, you're ready to start your 10-day adventure in Madeira. Enjoy!
Day 2: Explore Funchal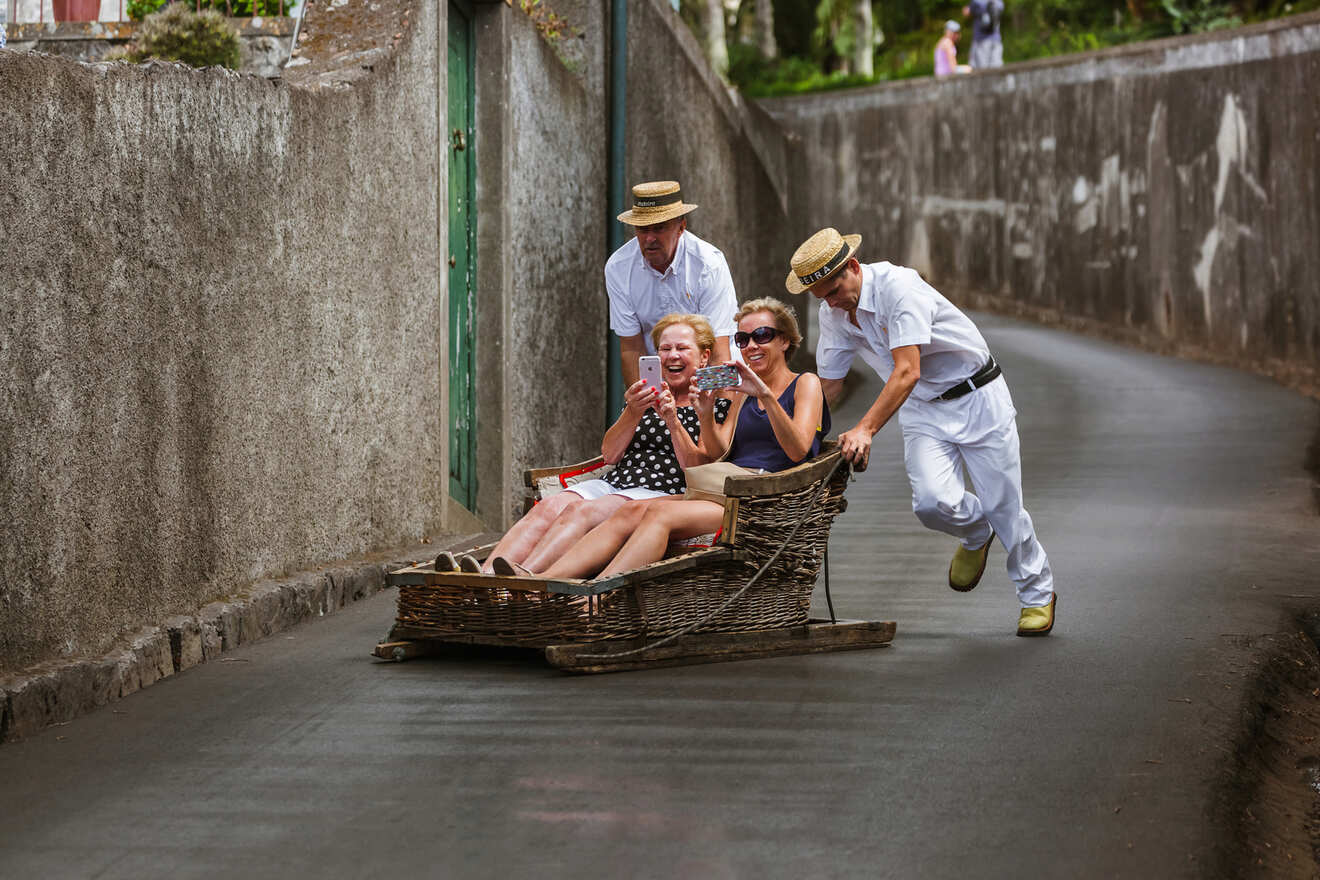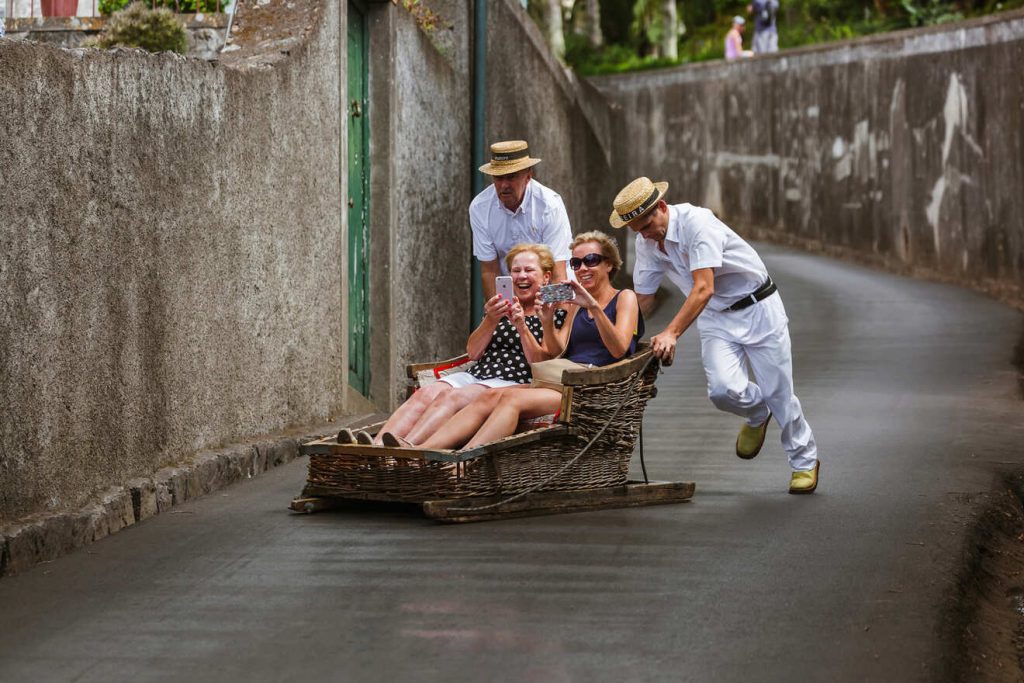 Begin your day by exploring the many attractions and sights in Funchal. From its stunning harbor to the historic old town, Funchal has plenty of unique experiences for you to discover.
Start your day with a stroll along the waterfront. Take in views of the stunning coastline, boats bobbing in the harbor, and the terraced gardens cascading down the hillsides. Make sure to stop and admire the local street art and sculptures that line the promenade.
Head up into the old town to see the traditional Portuguese architecture. Explore the cobbled streets and take some time to visit one of the beautiful churches or monasteries in the area. While you're here, why not sample some of the traditional local cuisines? There are plenty of restaurants and cafes serving up tasty dishes such as espetada (grilled beef) and carne de porco á alentejana (pork with clams).
As the afternoon draws to a close, take some time to visit one of Funchal's best-known attractions – the Madeira Story Centre. Here you can learn more about the history and culture of the island. Finally, cap off your day with a relaxing cable car ride back down to the harbor. Enjoy views of Funchal as you descend back down to sea level and prepare for another exciting day ahead!
Day 3: Drive the levadas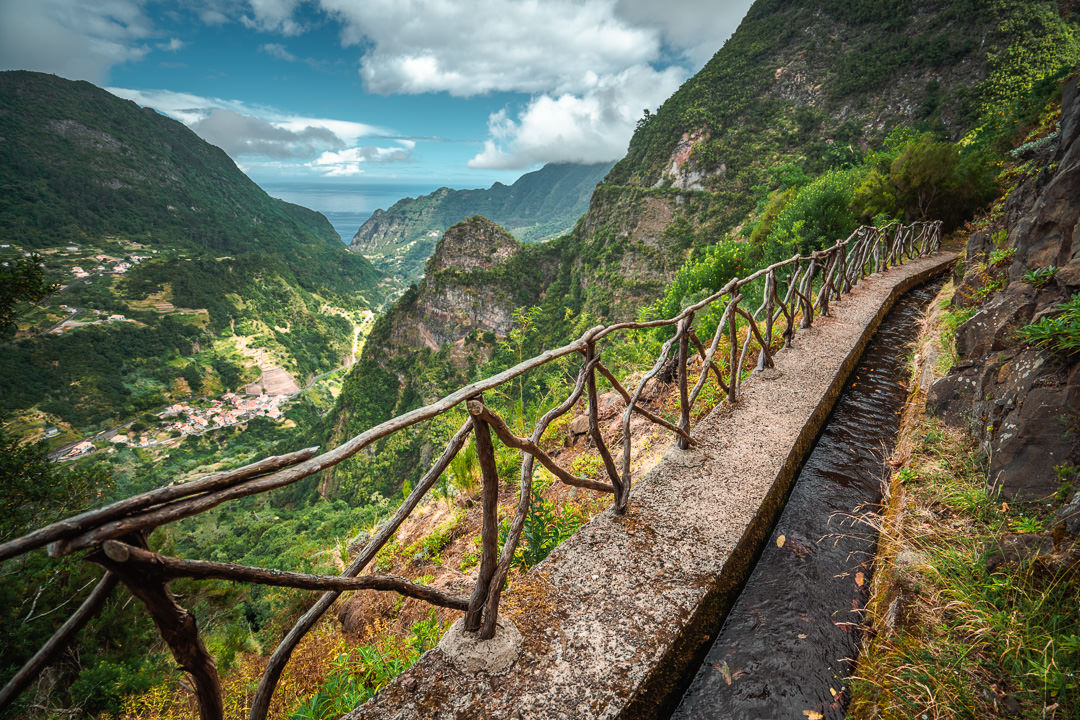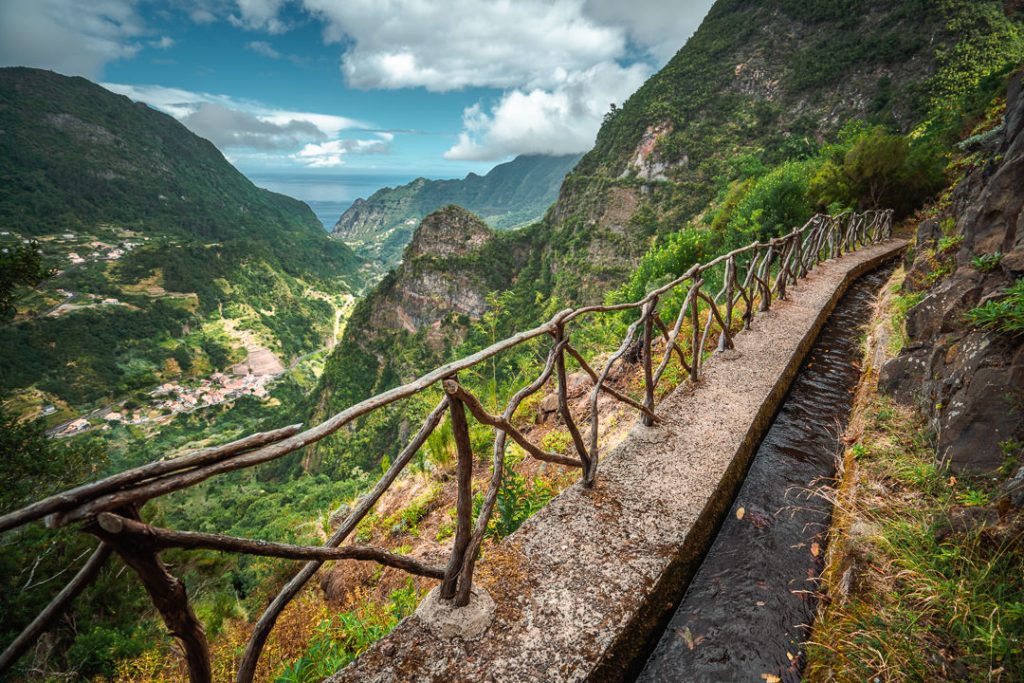 Madeira's ancient network of levadas is a must-see for anyone visiting the island. These irrigation channels, often carved into the sides of mountains and terraced with stone walls, bring precious water from the high mountain areas down to the coastal towns and villages. Driving the levadas is one of the best ways to explore Madeira's rugged and spectacular scenery, as well as its rich culture and history.
Begin your journey along the levadas in the small village of Santana, located northeast of the island. From here, follow the Levada do Norte as it winds its way down through the forest-covered hills to the small hamlet of Faial. Take your time and make plenty of stops along the way for photos and to admire the stunning views of the Atlantic Ocean and Madeira's rugged coastline.
Continue along the Levada do Norte until you reach its highest point, at 1,100 meters above sea level. Here you will find a cafe where you can take a break and enjoy a delicious snack before continuing your journey. Follow the levada on its winding path as it descends from the heights of Monte down to the village of Ponta do Sol. This is the oldest village on the island and is home to some wonderful examples of traditional Madeiran architecture. Take a walk through its narrow cobbled streets, browse the local shops and be sure to visit its historic church, Igreja de Nossa Senhora da Assunção.
Finally, end your levada tour with a visit to the Levada do Caldeirão Verde, which takes you up into the stunning Calderia Verde Nature Reserve. Enjoy a leisurely stroll through this natural paradise and admire its stunning waterfalls and lush greenery.
So if you're looking for an unforgettable experience in Madeira, make sure you take a day to drive the levadas!
Day 4: Visit Porto Moniz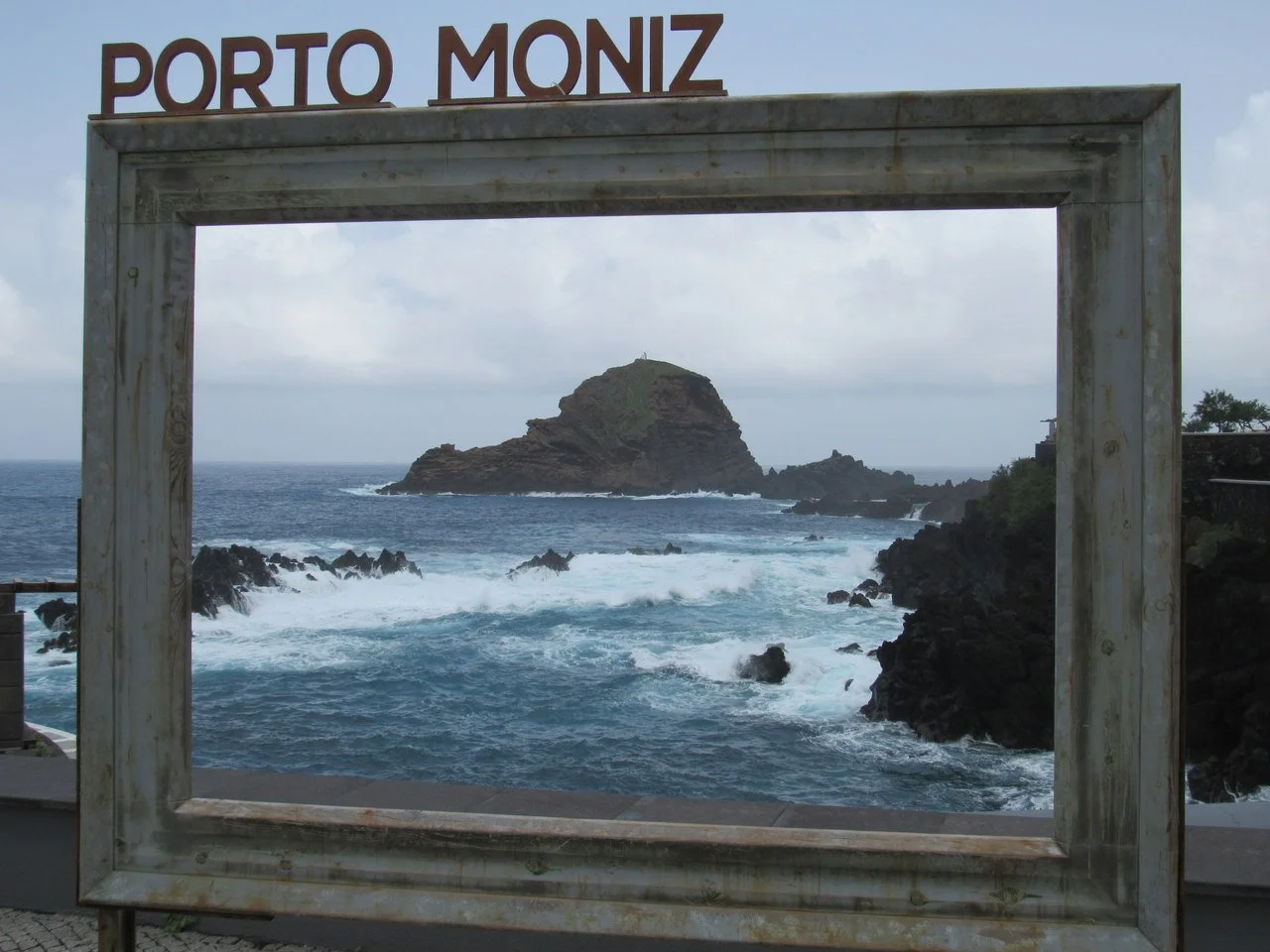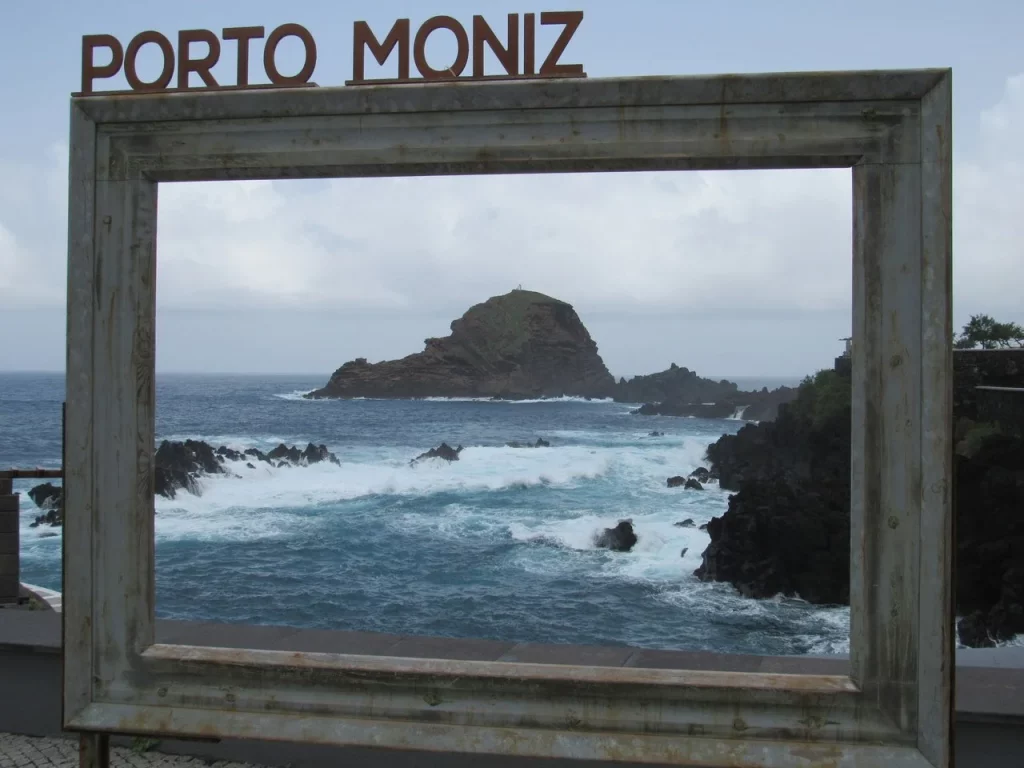 Located on the northwest coast of Madeira, Porto Moniz is a beautiful seaside town that is perfect for a day trip. With spectacular views of the Atlantic Ocean and its volcanic rocks, you won't be disappointed.
Start your day in Porto Moniz by taking a stroll along the rocky coastline. Admire the beautiful scenery and take in the fresh air as you explore the area. Afterward, stop at the Natural Swimming Pools, where you can soak up the sun and take a refreshing dip in the crystal-clear waters.
If you're looking for a more active adventure, head to one of the nearby trails, where you can go for a hike or bike ride. Make sure to bring a camera to capture the breathtaking views.
For lunch, head to one of the many restaurants in Porto Moniz where you can enjoy freshly caught seafood and local dishes. Afterward, explore the old fishing villages and learn about the island's history.
Finish your day with a visit to Pico das Pedras Viewpoint where you can admire the stunning views of Porto Moniz and the coastline. It's the perfect way to end your day in this beautiful town.
Day 5: Hike Pico Ruivo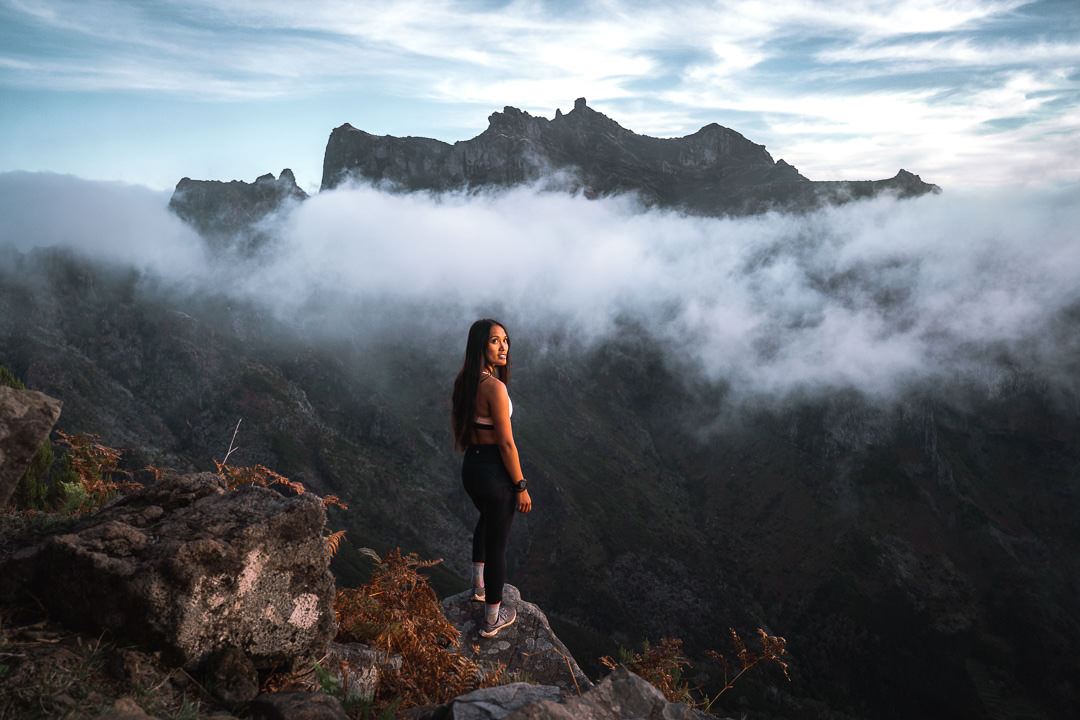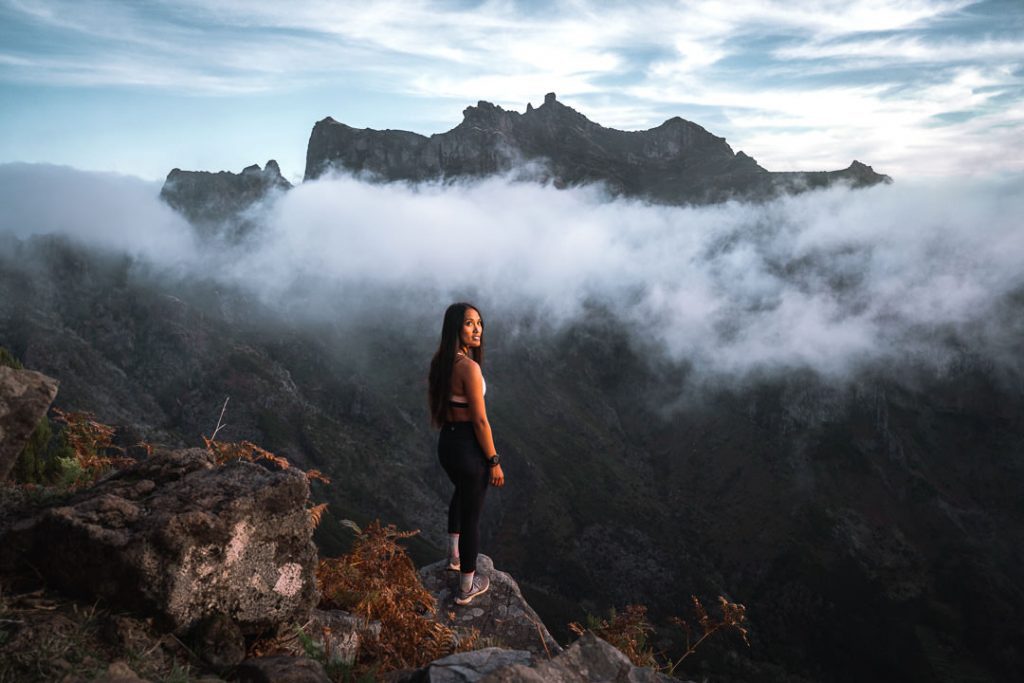 If you're looking for an unforgettable Madeira experience, look no further than Pico Ruivo. Standing at an impressive 1,862 meters (6,109 ft) tall, Pico Ruivo is the highest peak on the island and provides stunning views of the Atlantic Ocean.
The hike to the summit of Pico Ruivo can be quite challenging, with steep climbs and sharp drops along the way. If you're up for a real adventure, then this hike should be at the top of your list!
The first part of the hike starts in the valley of Achada do Teixeira and will take you up to the shelter of Pico Ruivo. From here, you can take a breather before continuing your journey to the summit. There are several routes to choose from and the journey should take around 4 hours in total.
Once you reach the summit of Pico Ruivo, you'll be rewarded with breathtaking views of the nearby mountains and the Atlantic Ocean. This is a great spot for taking some incredible photographs or simply admiring the beautiful scenery.
Before setting out on your hike, it's important to check the weather forecast and make sure you have the necessary supplies. You should also wear appropriate clothing and hiking boots, as well as sunscreen and insect repellent.
Hiking Pico Ruivo is an unforgettable experience and should not be missed if you're visiting Madeira. With its dramatic landscapes and spectacular views, this is one of the island's most rewarding hikes!
Day 6: Relax in Machico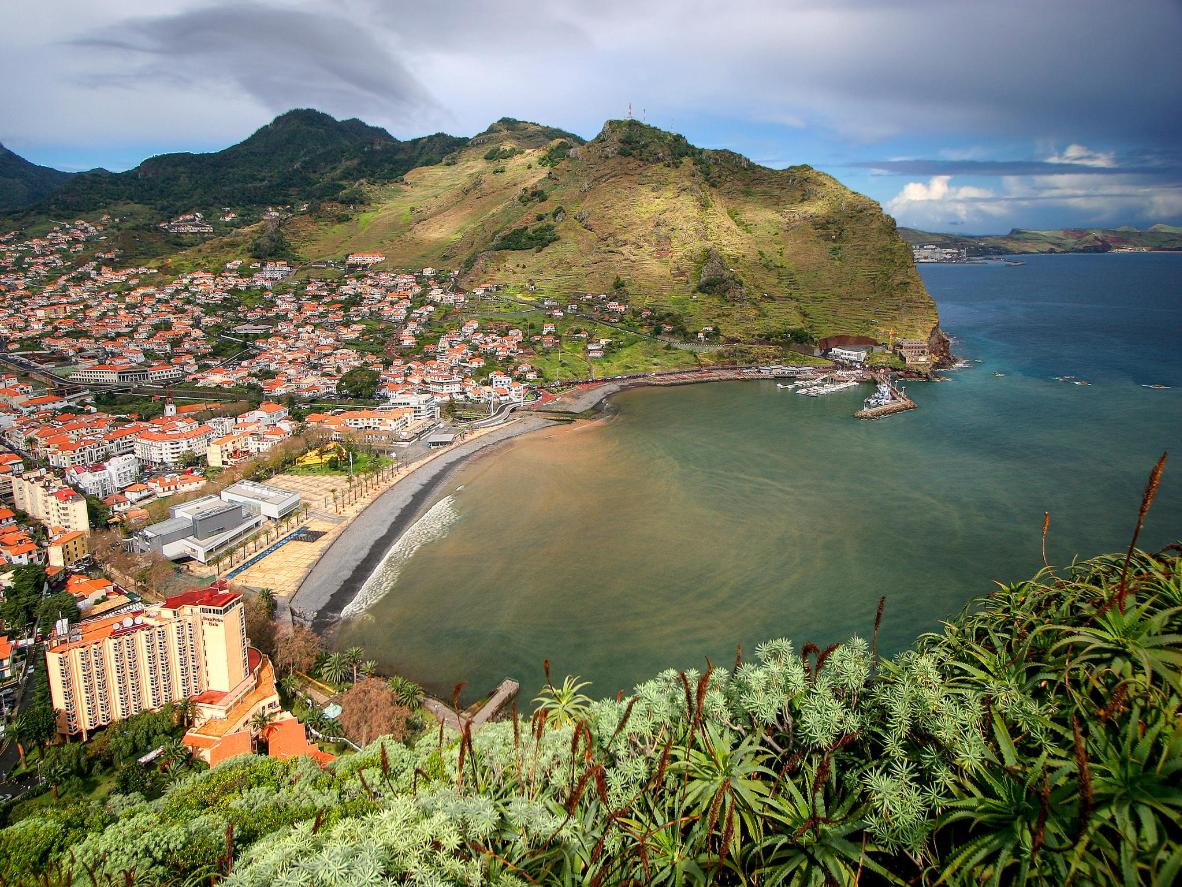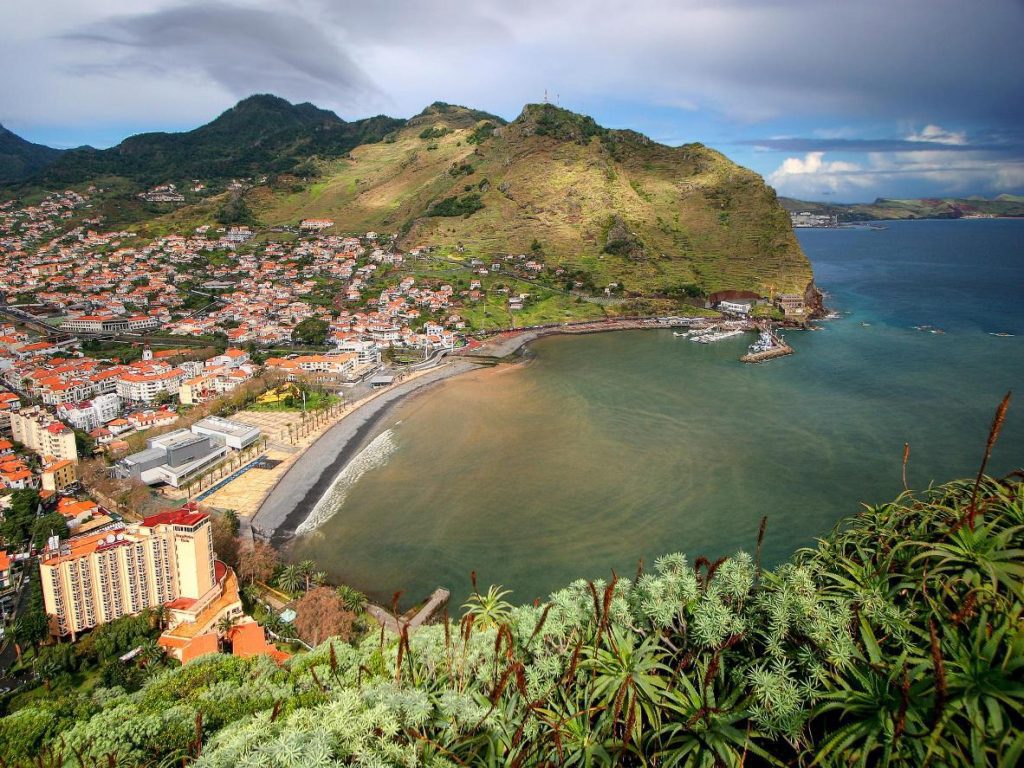 After a few days of exploring, it's time to relax in Machico. Located on the eastern coast of Madeira, this stunning coastal town offers stunning views of the Atlantic Ocean, as well as some of the best seafood restaurants on the island. Take a stroll along the waterfront and take in the beautiful views, before heading out to explore the beaches and dunes. The peacefulness of the beach makes it a great spot to spend a few hours relaxing and unwinding. After a day of sunbathing, make sure to stop off at one of the local eateries to try some of the delicious local seafood dishes. Once you've had your fill of seafood, head to one of the nearby wineries to sample some of Madeira's famous wines. This is sure to be an unforgettable way to end your day in Machico.
Day 7: Enjoy Santana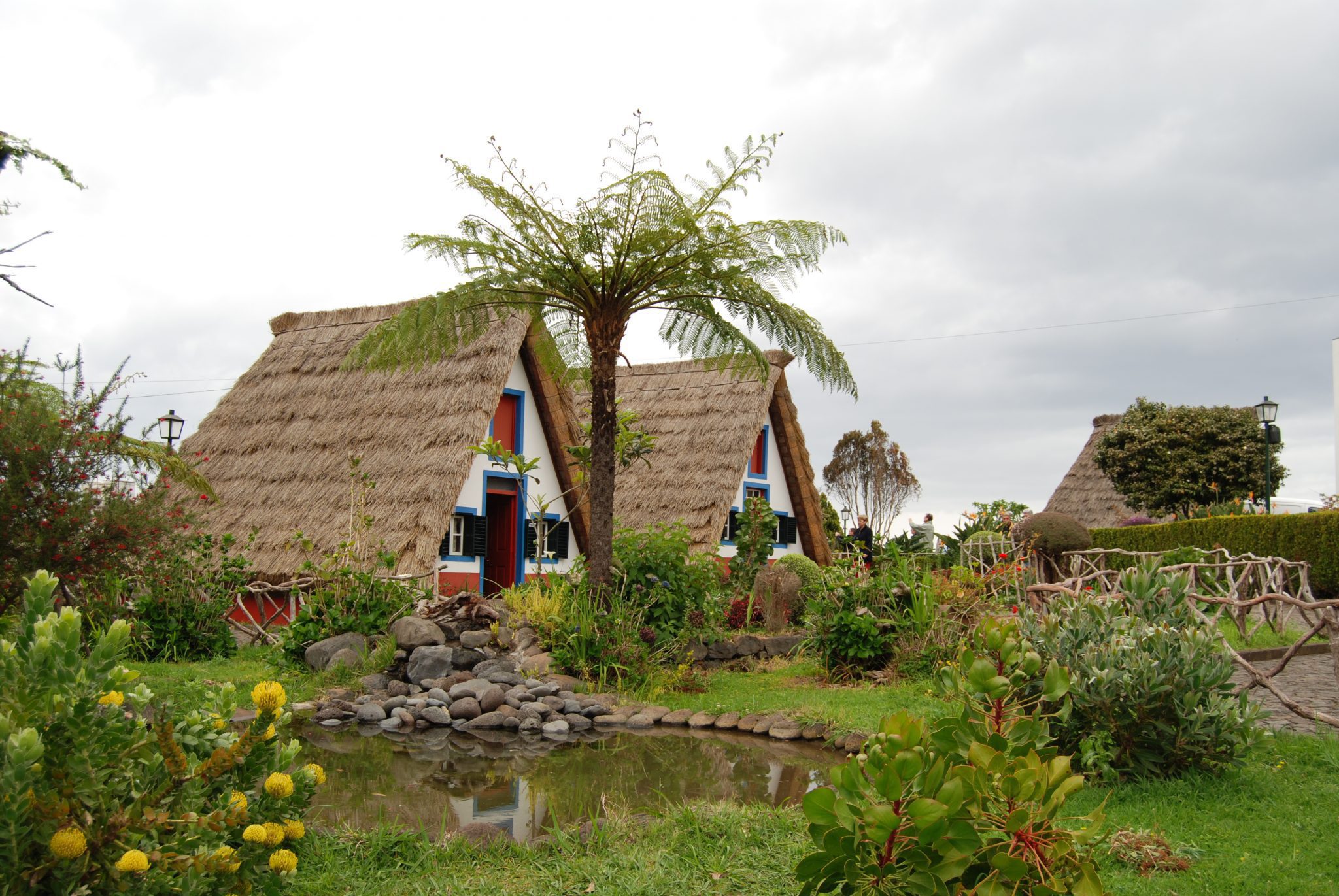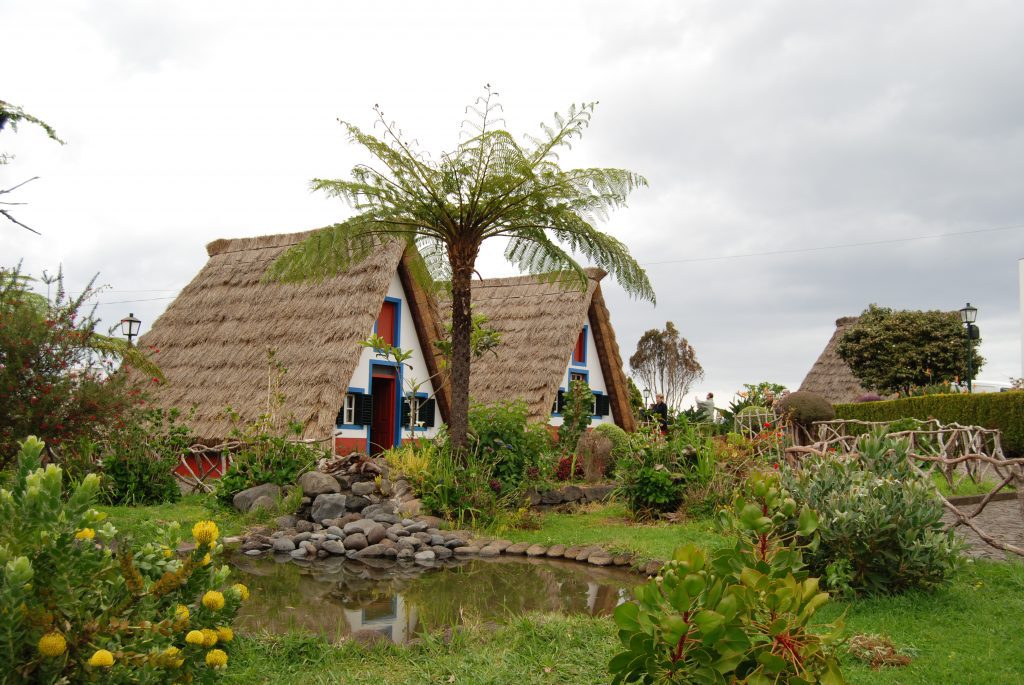 Today is the day to explore Santana, one of the most beautiful towns in Madeira. Located in the North of the island, Santana offers a great mix of mountain scenery, picturesque villages, and historical sites. It's also home to many local wineries, where you can sample some of the best wines Madeira has to offer.
Start your morning off with a visit to Pico dos Barcelos, a hilltop viewpoint with breathtaking views of the surrounding valleys and mountains. After that, make your way to the ancient town of Santana. Here, you can take a stroll through the cobblestone streets and admire the brightly colored homes, or explore the many shops and restaurants located within the town.
Continue your journey by heading to Praia do Jardim do Mar, a stunning beach that's perfect for swimming and sunbathing. The area is also home to a few local wineries, so be sure to stop in for a tasting!
After spending the day in Santana, make your way back to Funchal for some well-deserved relaxation. Enjoy your last night in this beautiful city with a walk along the waterfront and a delicious dinner at one of the local restaurants.
Day 8: Discover Calheta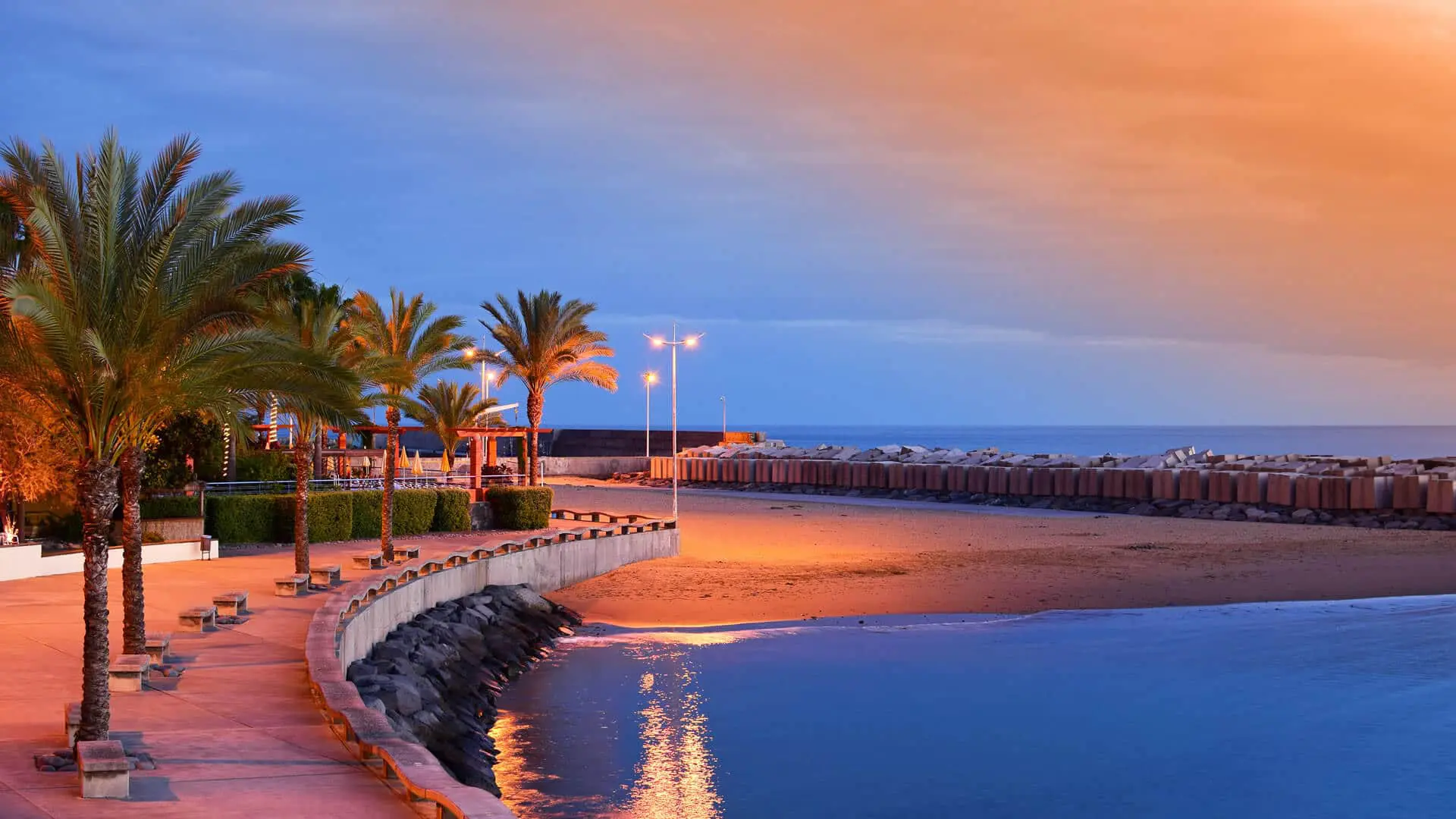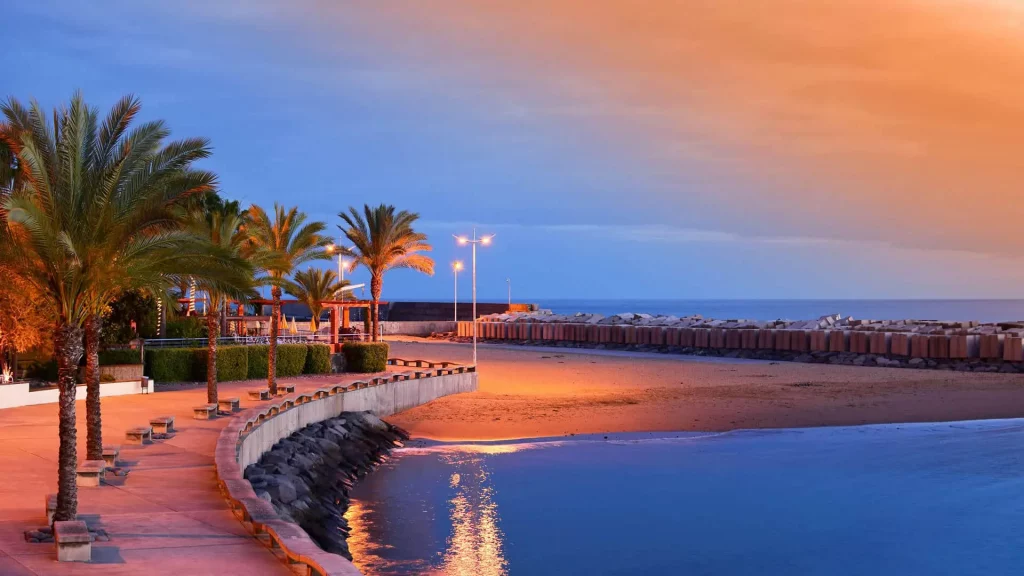 Calheta is one of Madeira's lesser-known gems, located on the southern coast of the island. It's a stunningly beautiful spot, with sweeping views of the Atlantic Ocean and lush green hills. While it's not as well-known as other parts of the island, it's worth a visit!
Begin your day by exploring the colorful streets of Calheta, where you can take in its old-world charm. Take a stroll along the harbor and marvel at the fishing boats bobbing in the water. Stop for lunch at one of the many traditional restaurants, where you can sample some of the local cuisines.
In the afternoon, head out to Praia do Calheta, a small beach on the south side of the town. This is a great spot for swimming, sunbathing, and relaxing. Or, take a boat ride out to Faja da Ovelha, a tiny island just off the coast. Here, you'll find some excellent snorkeling spots and you can even go sea kayaking or stand-up paddle boarding if you'd like!
No matter how you decide to spend your day in Calheta, it's sure to be an unforgettable experience. With its quaint charm, stunning views, and plenty of things to do, it's no wonder why this little corner of Madeira is becoming so popular!
Day 9: Explore Ponta do Sol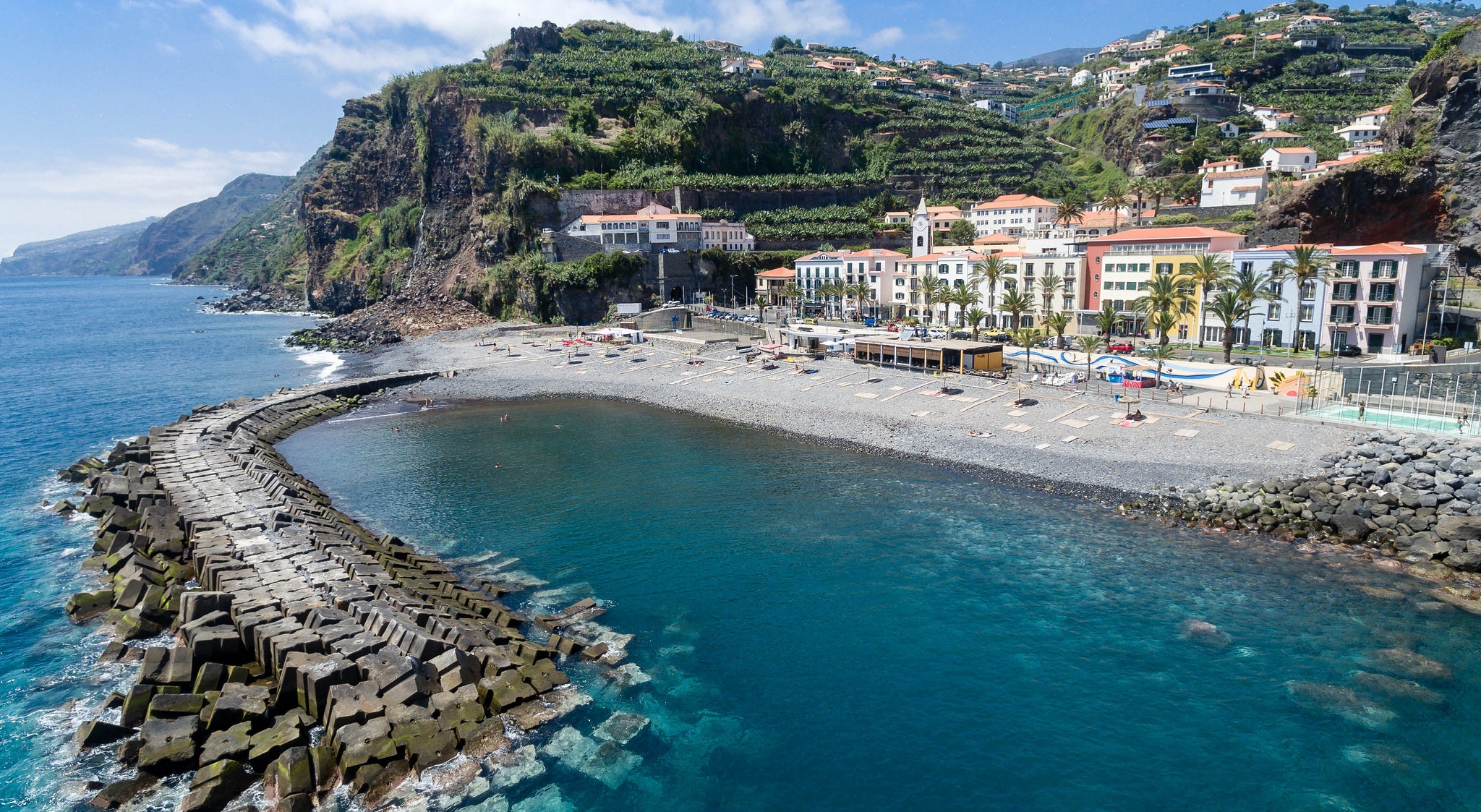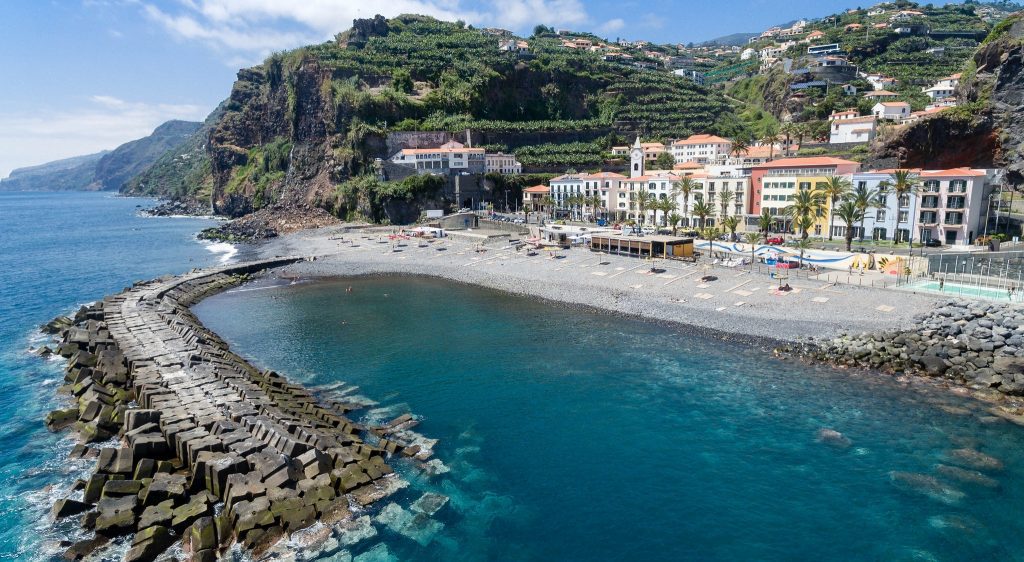 On day 9 of your 10-day Madeira itinerary, take a day to explore the charming town of Ponta do Sol. Situated on the west coast of the island, it is known for its stunning black-sand beaches and spectacular mountain views.
The highlight of Ponta do Sol is Praia de Anjos, a beautiful beach with crystal clear waters and black sand. It's perfect for swimming and sunbathing, and you can even try your hand at some water sports like stand-up paddle boarding and kayaking. If you're lucky, you might even spot some dolphins playing in the waves!
If you're looking for more outdoor adventures, take a hike up to the top of Monte Verde. From there, you'll get breathtaking panoramic views of the ocean and the surrounding mountains. There are also plenty of hiking trails in the area that will take you through pine forests and wildflower meadows.
For dinner, make sure to sample some of the local cuisines. Try traditional dishes like Espada (swordfish) or tapas (limpets) cooked in garlic and olive oil. And for dessert, don't miss out on bolo de Mel, a rich honey cake that's a specialty of the region.
With its stunning beaches, scenic hikes, and delicious food, Ponta do Sol is a must-visit spot on your 10-day Madeira itinerary. Take the time to enjoy everything this charming little town offers and make some amazing memories along the way.
Day 10: Depart from Madeira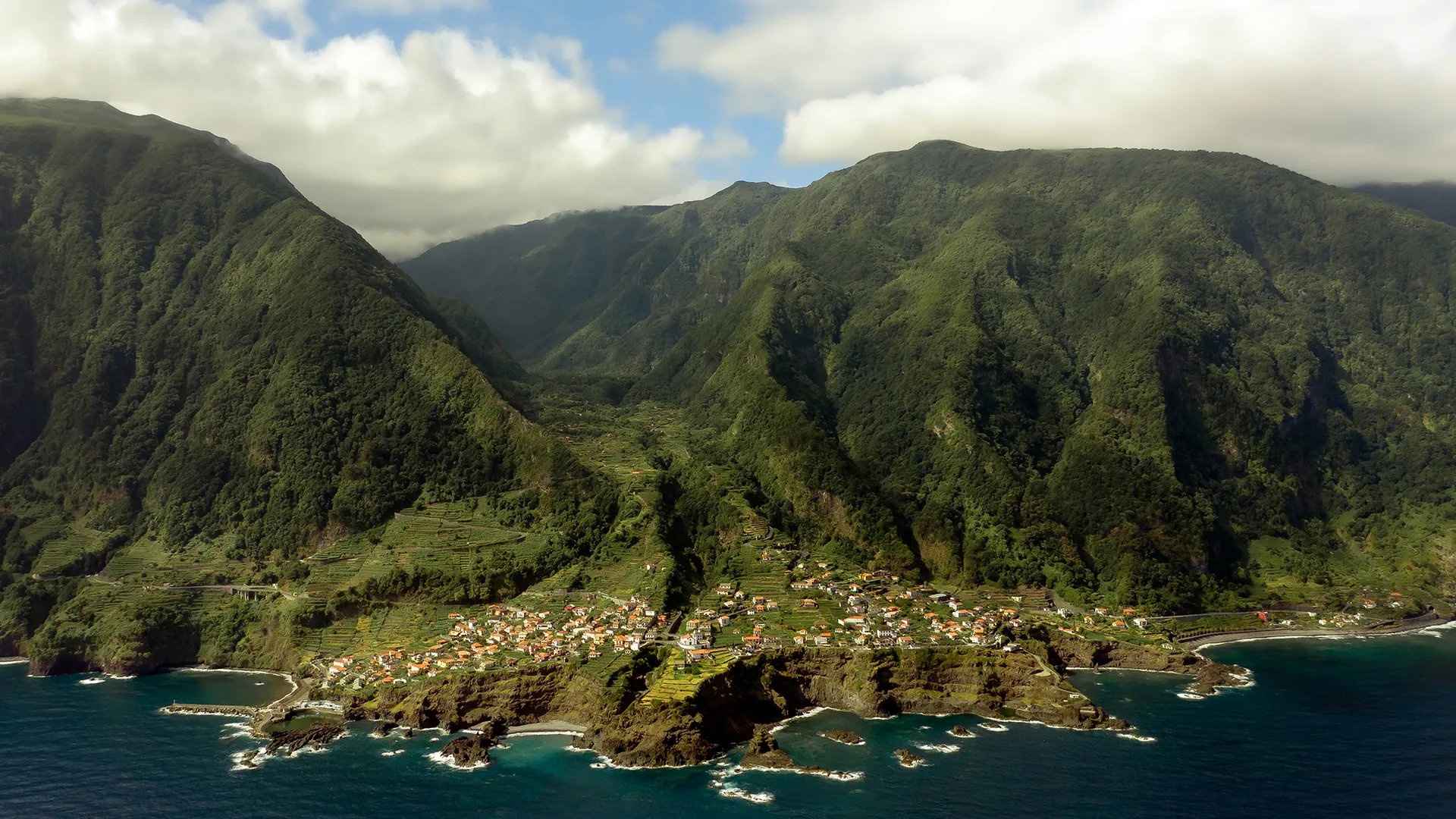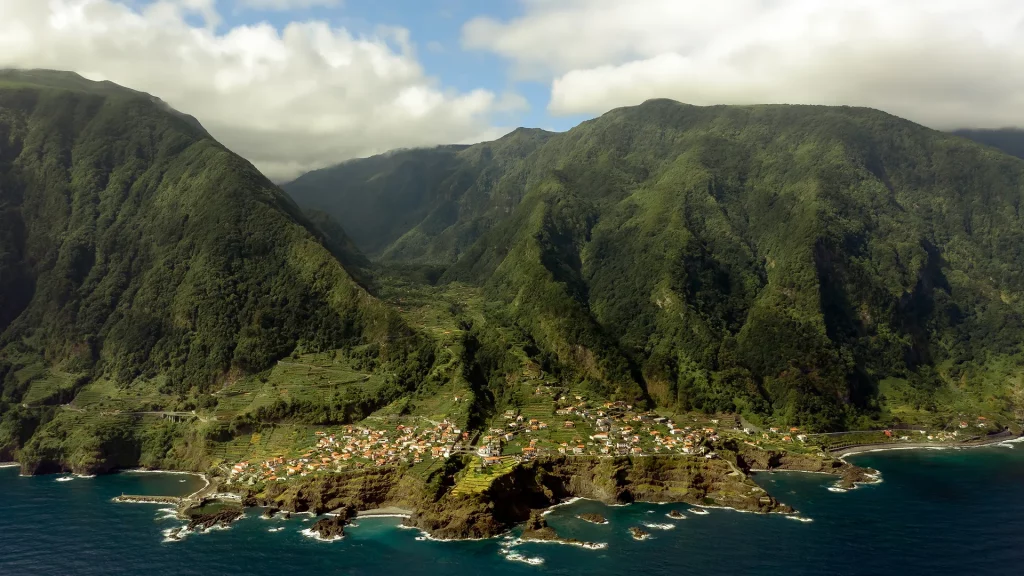 The time has come to get away from the amazing Portuguese archipelago of Madeira, but you can be sure that you will leave with unforgettable memories. With its eye-catching scenery, vibrant culture, and friendly locals, this Atlantic Paradise is one of Europe's best places to visit. For those who want to relax, natural hot springs and golden sandy beaches offer a peaceful retreat. Whether you want to explore the lush green valleys and picturesque villages or simply enjoy a glass of local Madeira wine.
So, we hope that our itinerary has inspired you and we wish you to enjoy your wonderful holiday in Madeira.
Are you ready to add beautiful moments to the album of your life?
Well, there you have it: The Best 10-Day Madeira Itinerary For An Unforgettable Vacation!
If you're searching for more amazing and unique travel inspirations, don't forget to check Framey App (available on Google Play and Apple Store)
✅ Make sure you'll see the entire collection in Framey App, including addresses, opening hours, and contact information!