Are you looking for an unforgettable vacation destination and for 15 Best Things to Do in Denmark? Look no further than Denmark! From breathtaking natural scenery to historic cities and unique cultural experiences, this Scandinavian country offers something for everyone. Whether you're a culture lover or an adrenaline junkie, there are plenty of activities to enjoy in Denmark. In this blog post, we'll explore the 15 best things to do in Denmark for an unforgettable vacation. From boat tours to visiting a royal palace, you're sure to find something that will make your vacation even more special. So, let's get started!
✅Make sure you'll see the entire collection in Framey App, including addresses, opening hours, and contact information!
1. Best attractions in Denmark: Tivoli Gardens – 15 Best Things to Do in Denmark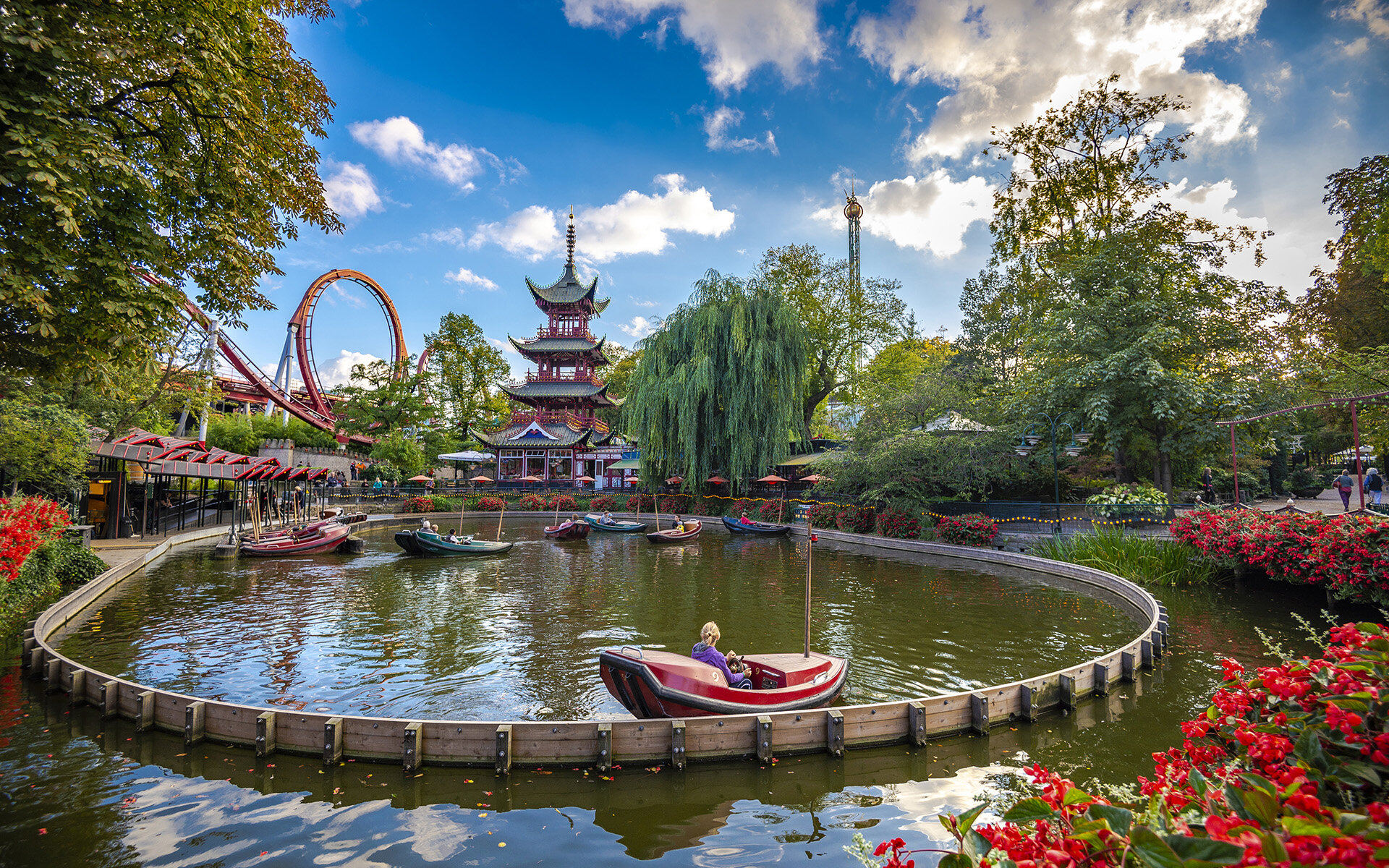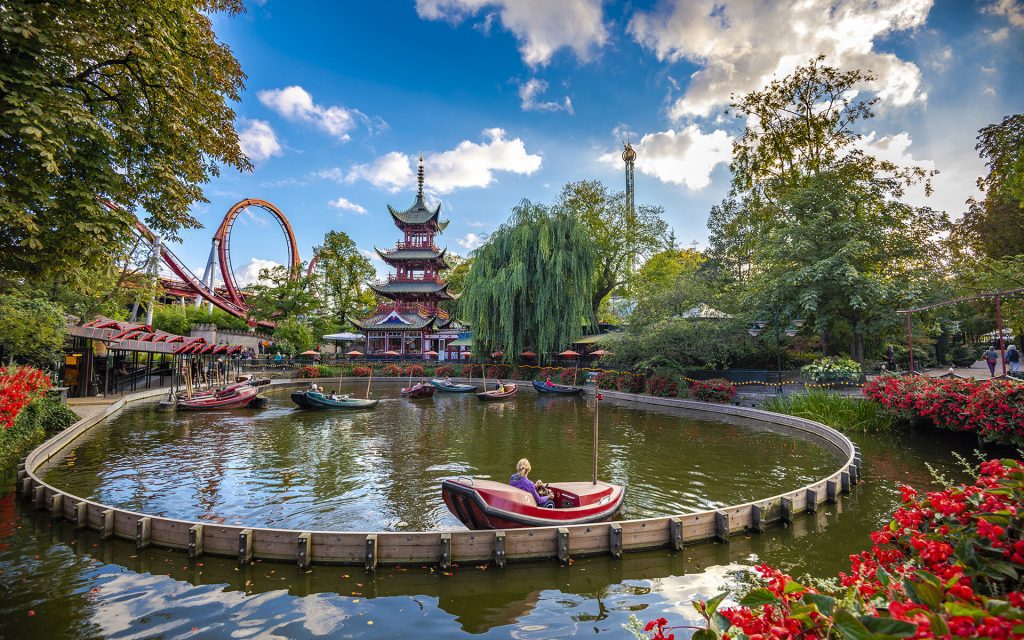 Tivoli Gardens is one of the most popular tourist attractions in Denmark and for good reason. Tivoli Gardens is an amusement park located in the heart of Copenhagen that has been open since 1843. The park is home to a variety of activities, from roller coasters to gardens and live performances, making it a must-see destination for any trip to Denmark. Visitors can enjoy the classic rides, like The Demon, as well as newer attractions such as the Vertigo, which offers a thrilling and intense experience. As well as the thrilling rides, visitors can also explore the beautiful gardens with floral displays, fountains, and sculptures. Live music performances take place throughout the park, giving you the chance to experience some of Denmark's cultural heritage. Tivoli Gardens is an unforgettable experience and should not be missed on any visit to Denmark.
2. Take some amazing pictures at Rabjerg Mile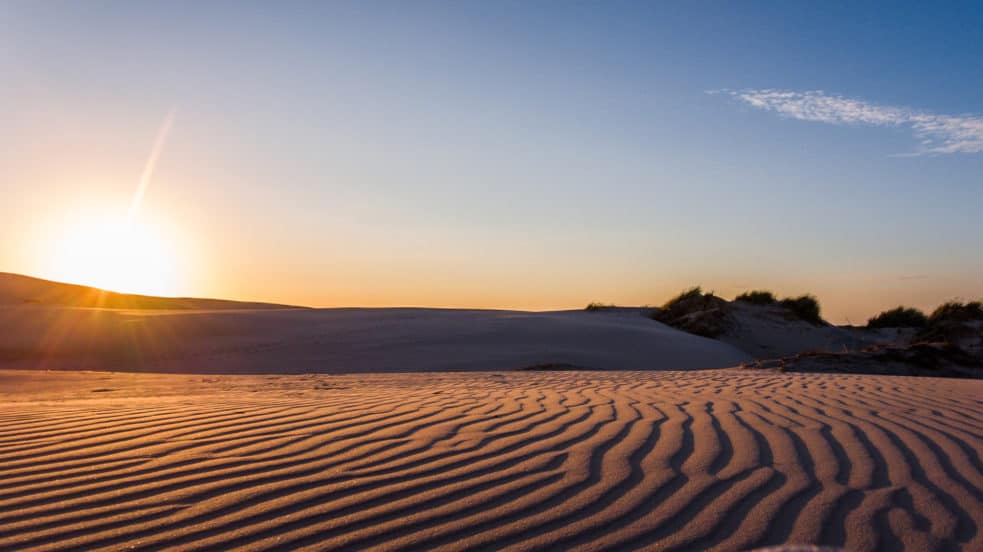 If you're looking for something a bit more off the beaten track in Denmark, then Rabjerg Mile is a must-visit. This incredible dune system is home to shifting sands that are constantly changing the landscape. Take a walk across the dunes and take in the breathtaking views of the surrounding area. You can also visit the nearby bird sanctuary, which is a great way to see some local wildlife. Be sure to pack your camera as you'll want to capture this amazing place in pictures!
3. Take a tour of Rosenborg Castle – 15 Best Things to Do in Denmark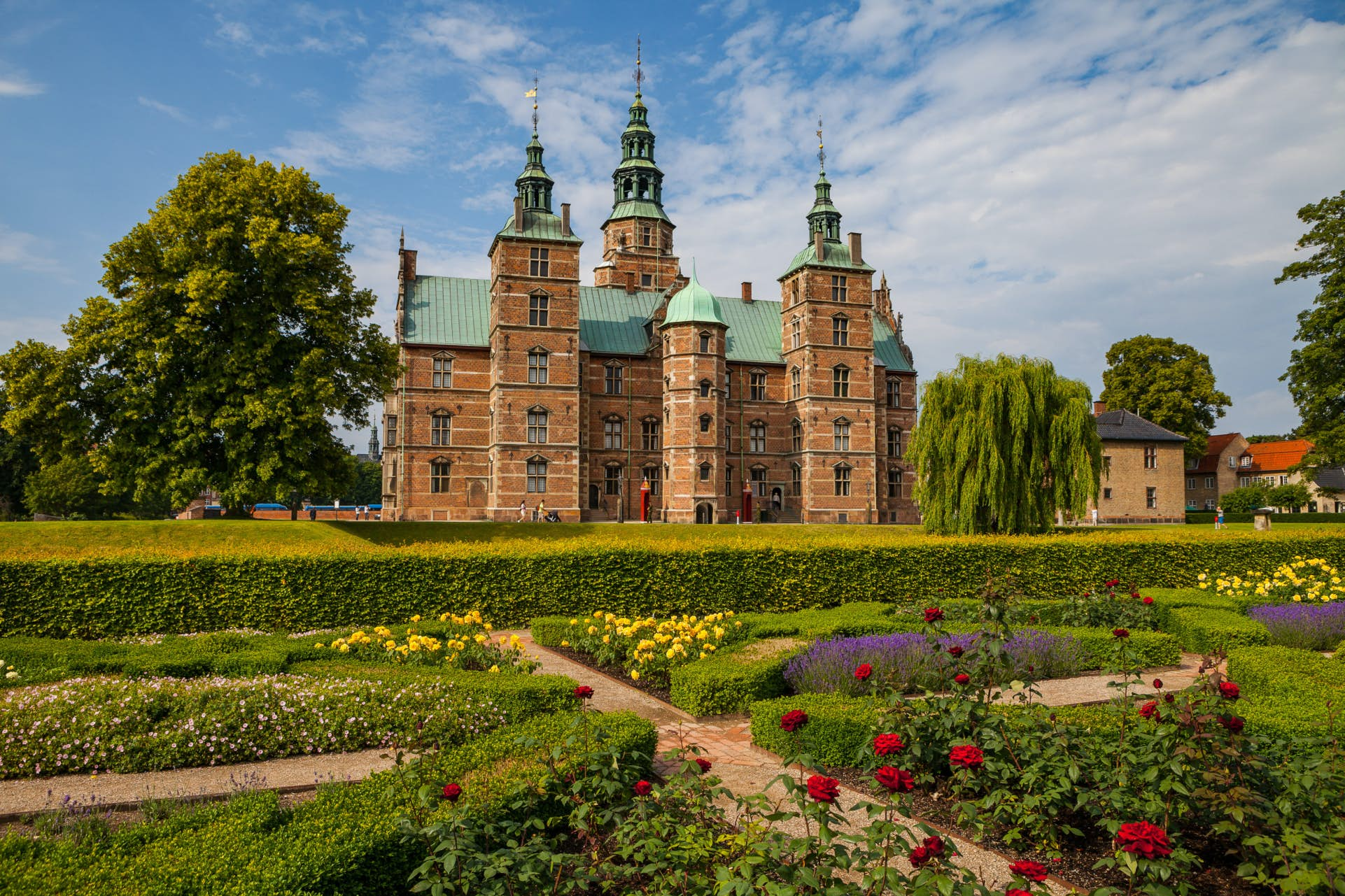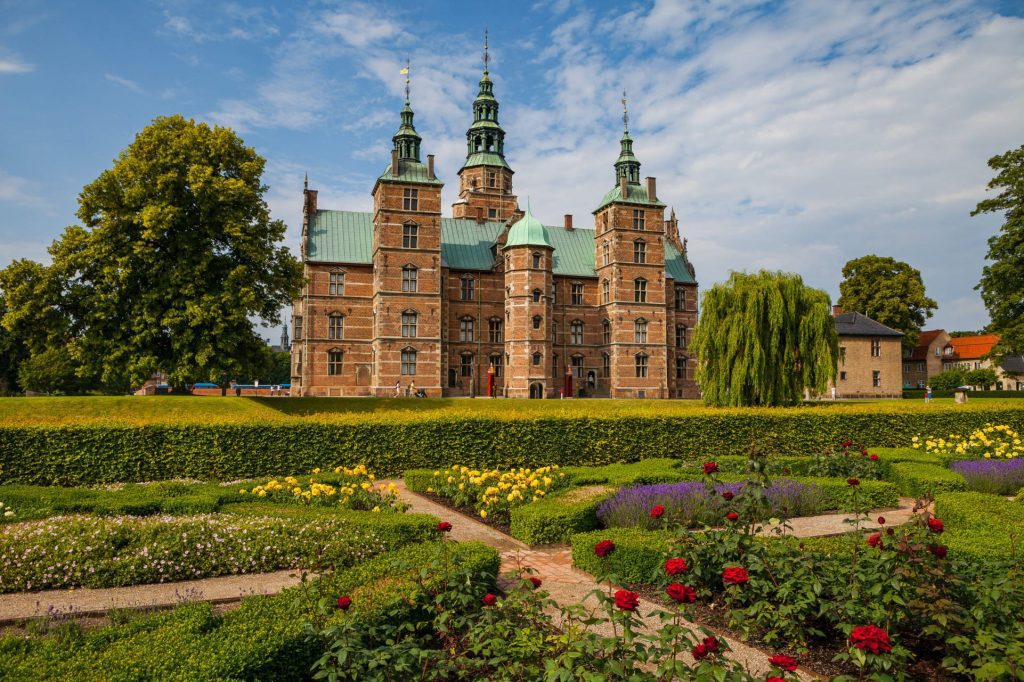 Rosenborg Castle is a beautiful 17th-century castle located in the heart of Copenhagen, Denmark. It's a magnificent and highly ornate palace, filled with intricate stonework and lavish decorations. The exterior of the castle is quite impressive, featuring four towers, colorful roof tiles, and a large gate entrance.
When you visit Rosenborg Castle, you can take a guided tour to learn all about the history of the palace. On the tour, you'll see the impressive Throne Room, which features gilded walls and ceiling, as well as a marble floor and an intricately decorated throne. You'll also get to admire the King's Bed Chamber, where you can find furniture and decorations dating back to the early 1600s.
The crown jewels are also a must-see when visiting Rosenborg Castle. They include two gold crowns, three golden orb-and-scepter sets, two swords of state, and more. Other attractions within the castle include the Treasury Room, which houses artifacts from different centuries and cultures, and the Chinese Pavilion, which is filled with porcelain pieces.
At Rosenborg Castle, you'll have an unforgettable experience that will transport you back in time. Be sure to add this incredible palace to your list of things to do in Denmark!
4. Impressive Palace in Denmark: Christiansborg Palace – 15 Best Things to Do in Denmark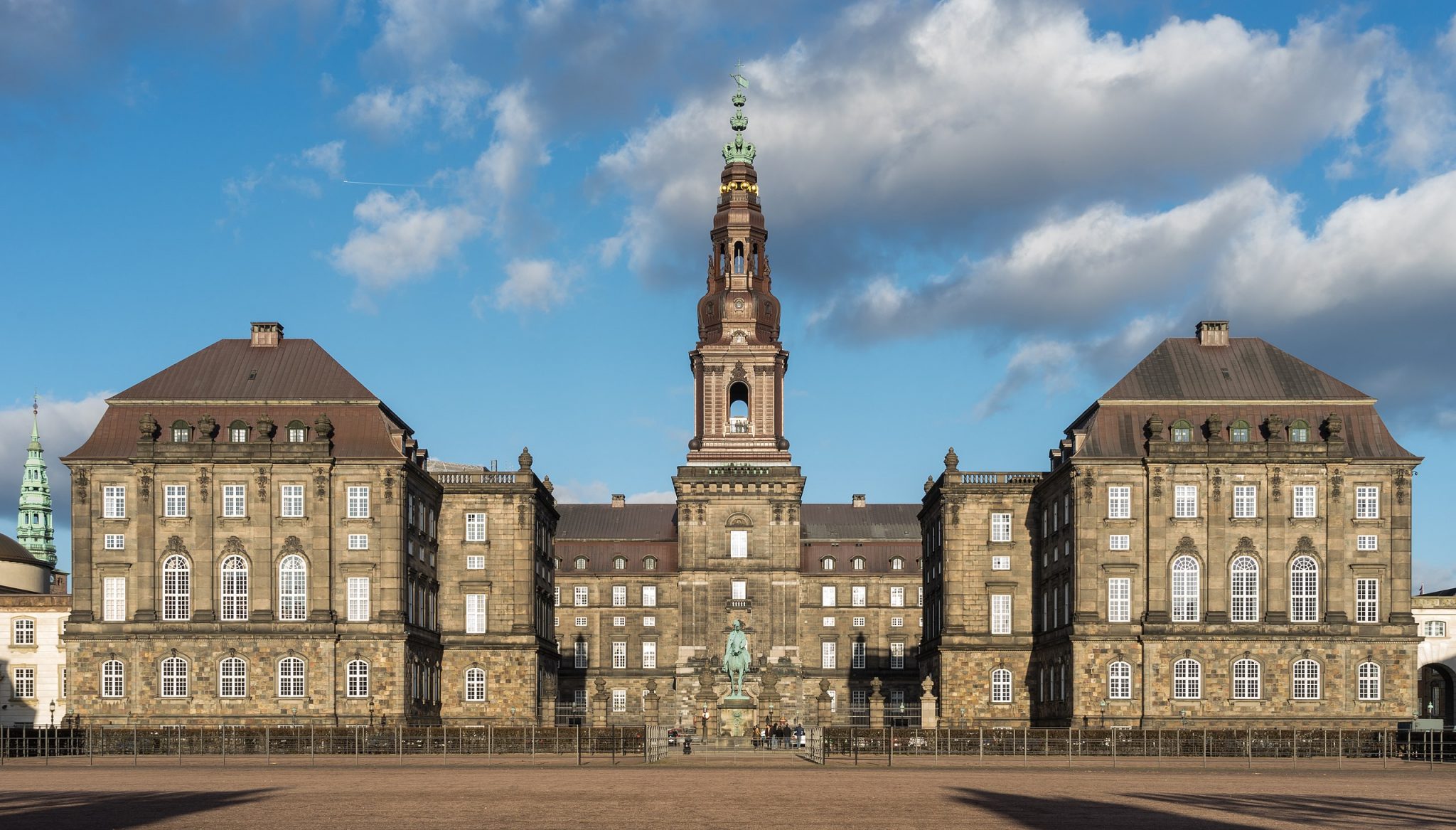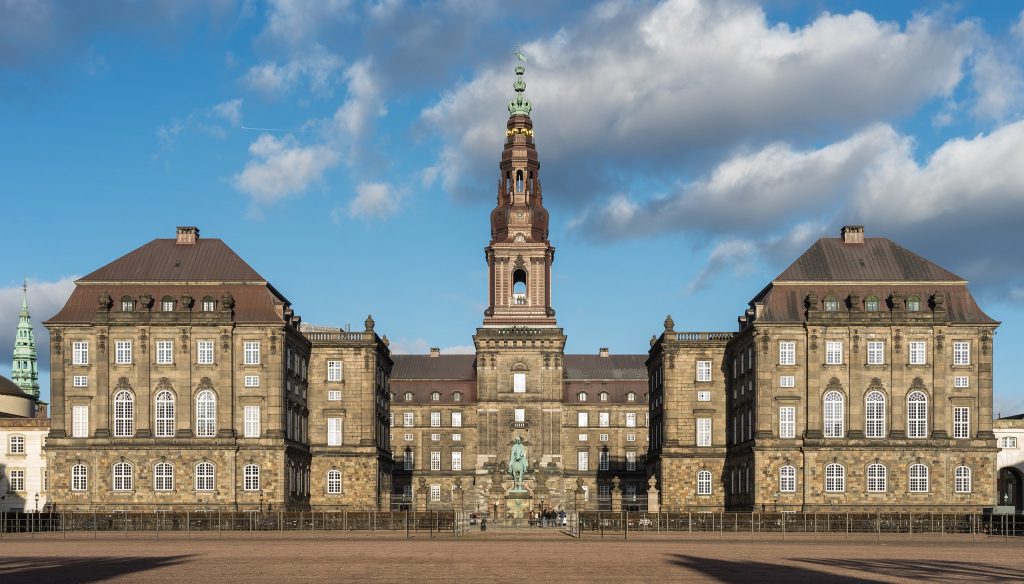 Located in the heart of Copenhagen, the impressive Christiansborg Palace is a must-see attraction for visitors to Denmark. Constructed in the early 18th century, this grand palace stands as a symbol of Danish royal heritage. It is currently used by the Danish government, with the Queen's offices and the Supreme Court located inside.
Visitors to Christiansborg Palace will be able to explore its many grand chambers and corridors. Highlights include the Great Hall, which was restored in 1780, and the Reception Room, which contains beautiful works of art, including portraits and tapestries. Other sights include the Marble Tower, an observation tower with a viewing platform, and the State Apartments, which are home to some of the most precious artworks in Denmark.
In addition to its beautiful architecture and art collection, visitors will find plenty to do inside the palace. They can take a tour of its corridors and chambers, which are filled with historical artifacts. There are also interactive exhibits to explore and guided tours of the Royal Family's apartments. The palace is open to visitors from April to October, with admission costing around 90 DKK (roughly $14).
So, if you're looking for an unforgettable experience during your visit to Denmark, then Christiansborg Palace should be at the top of your list. Be sure to bring your camera so you can capture some amazing shots of this incredible building!
5.Visit Rold Skov Forest – 15 Best Things to Do in Denmark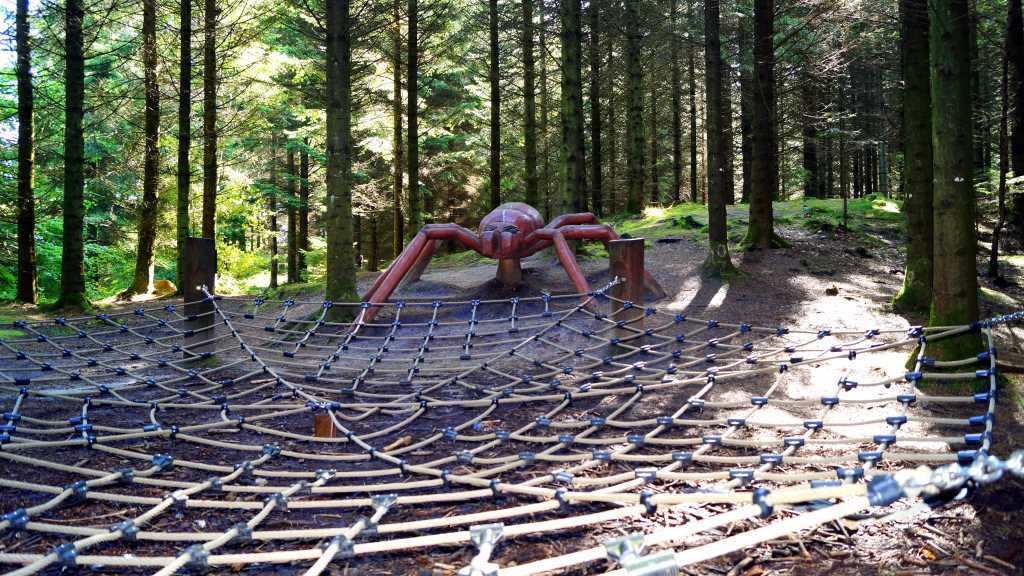 Located in the north of Jutland, Rold Skov Forest is the largest forest in Denmark and a great place to explore. With a diverse range of flora and fauna, this sprawling forest is a great place to take a peaceful stroll or have a picnic lunch. The forest is perfect for bird-watching or for hiking along its many trails. The vibrant colors of the leaves in autumn make it a popular place to visit during that season. There are even areas where you can go fishing. Whether you're looking for a peaceful getaway or an adventure-filled outing, Rold Skov Forest has something for everyone.
6. Søhøjlandet, The Lake Highlands – 15 Best Things to Do in Denmark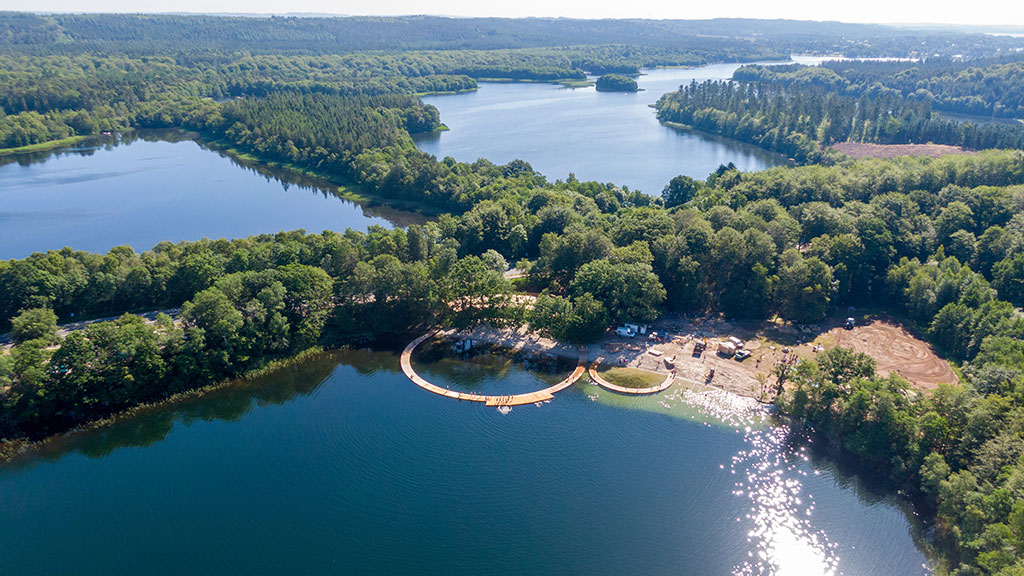 Located in the north of Jutland, Søhøjlandet is a stunning natural area that offers some of the best views in Denmark. This picturesque region is home to numerous lakes, forests, and hills, making it one of the most beautiful areas in the country. One of the highlights of the region is the breathtaking Lake Hyllinge, with its crystal-clear water and sweeping views of the landscape. It's a popular spot for fishing, sailing, and hiking. If you're looking for an adventure, take a hike through the surrounding hills or rent a boat and explore the lake at your own pace. You can also take a stroll through the nearby forest and enjoy the fresh air. The beauty of Søhøjlandet is hard to deny and will leave you with memories you'll never forget.
7. Jammerbugten, Denmark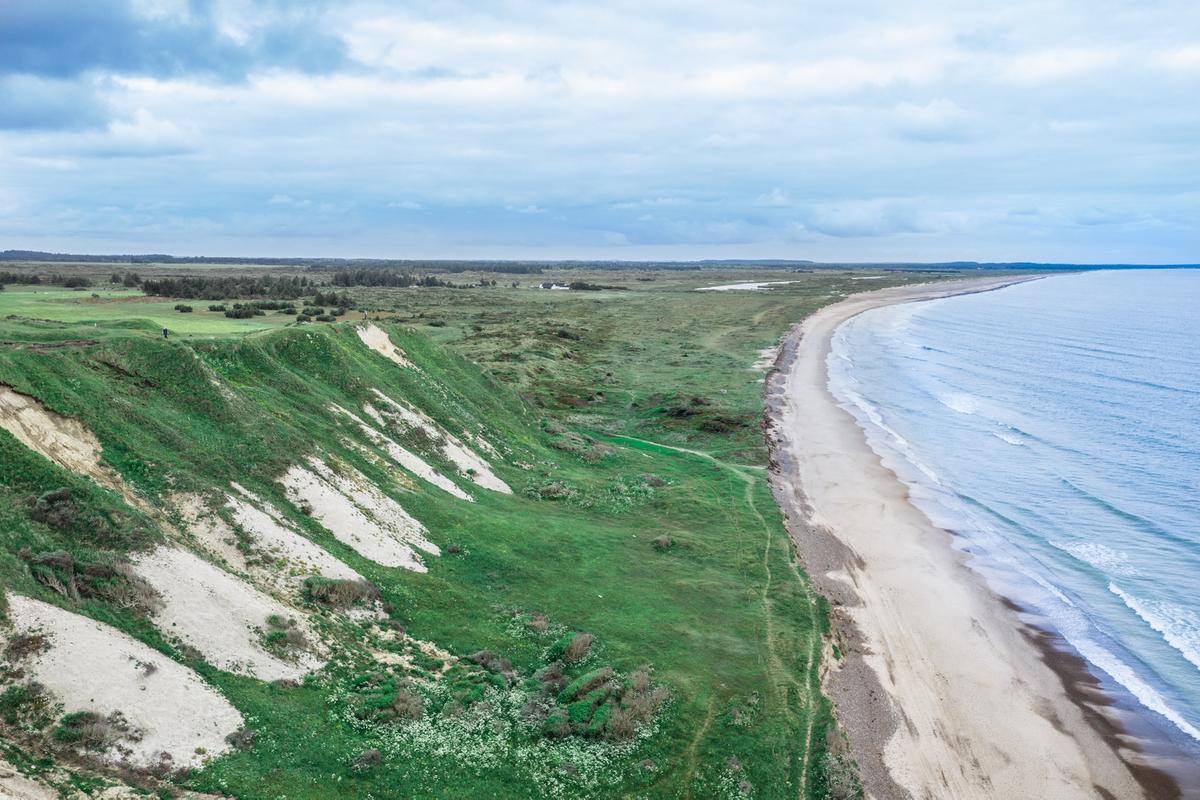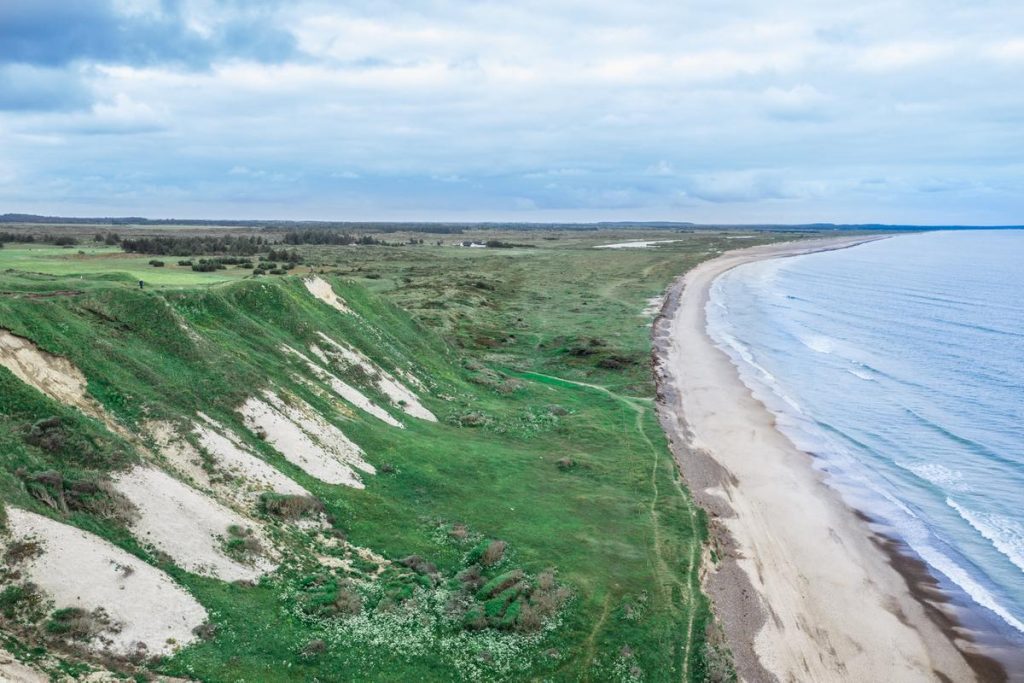 Jammerbugten is a stunning bay located on the northern coast of Jutland, in Denmark. This natural wonder is the perfect place for swimming, sailing, fishing, and just enjoying the beauty of nature. The area is known for its sandy beaches, which offer some of the best views in Denmark. The bay also includes numerous small islands, with the most popular being Langli Island. This island is home to a lighthouse and is a great spot to take in the beautiful sunset.
Aside from its picturesque views, Jammerbugten is known for its diverse wildlife. Seals, porpoises, and whales can all be spotted here, and you may even get to see one of the occasional sea turtles that migrate through the area. The surrounding wetlands are home to numerous bird species, so it's a great spot for birdwatching too.
Jammerbugten is a great destination if you're looking for a little bit of adventure. Boating trips can be arranged and kayaking is another popular activity in the area. You can also explore some of the small islands located within the bay, many of which are only accessible by boat.
Whether you're looking for relaxation or adventure, Jammerbugten has something to offer. It's a unique spot that should be included in your next trip to Denmark!
8. Visit the seventeenth-century tower with an observatory, Round Tower – 15 Best Things to Do in Denmark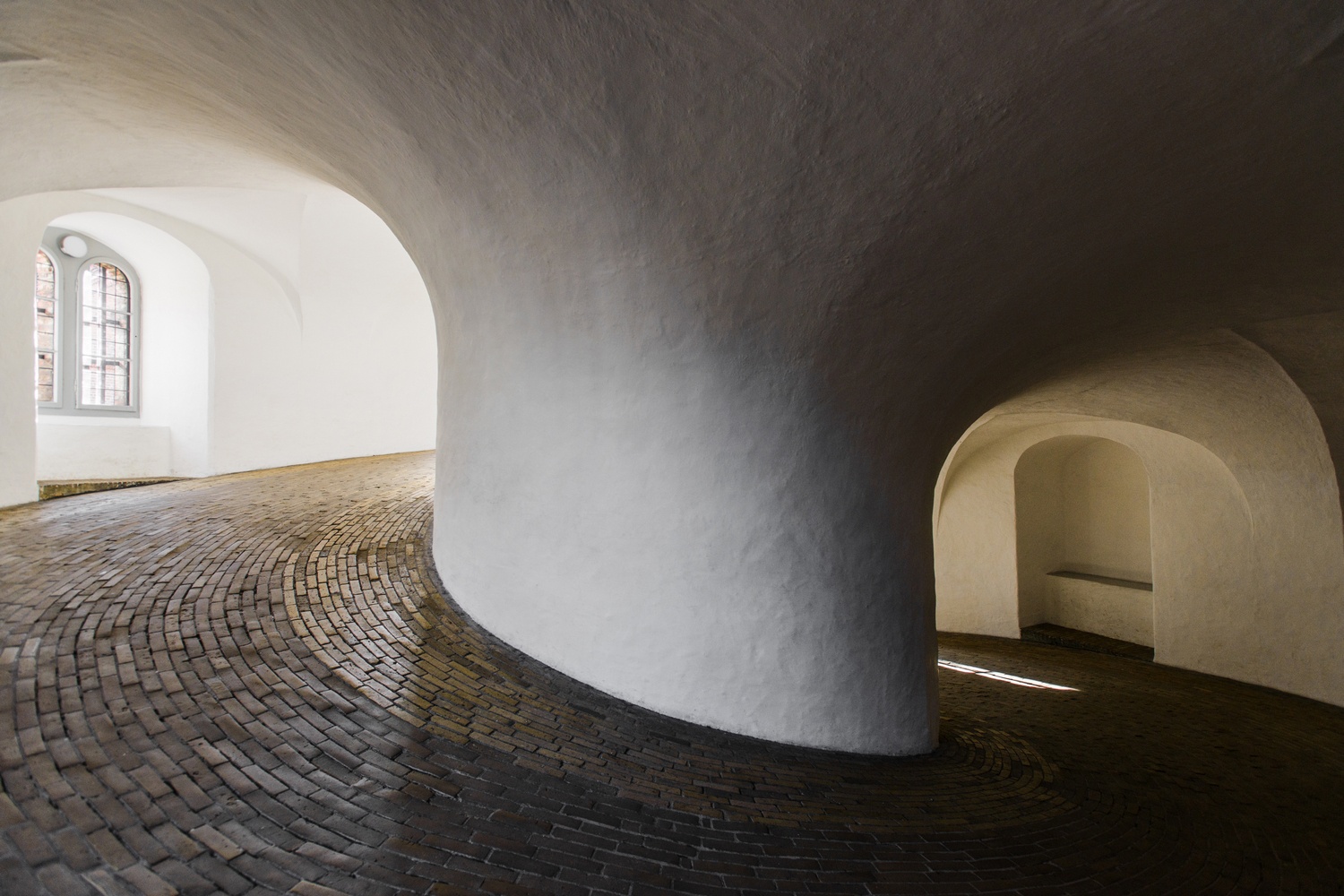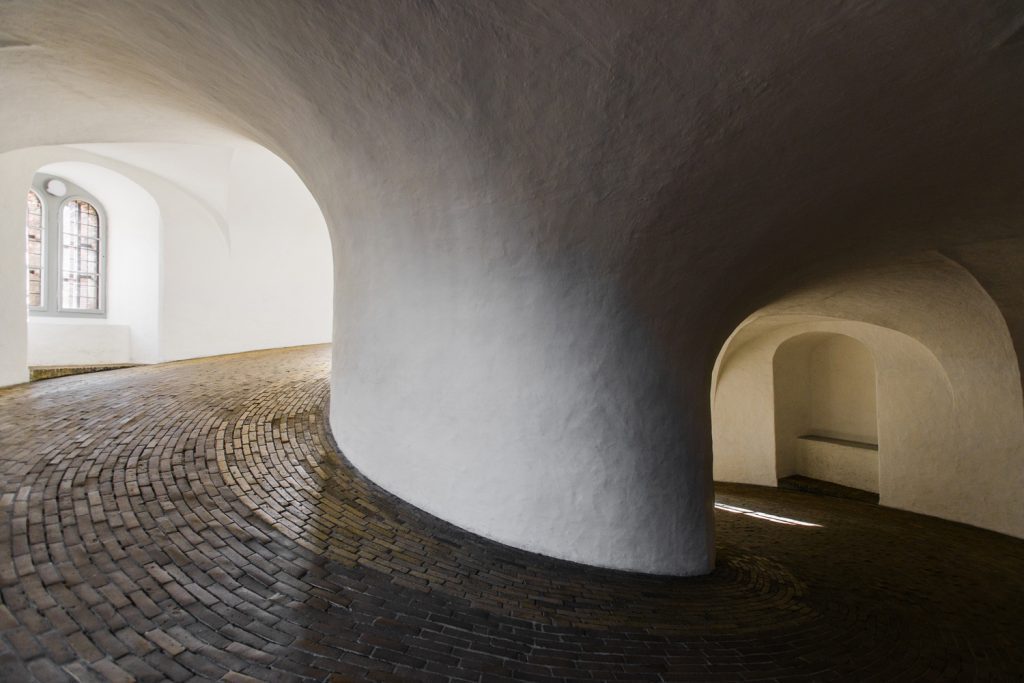 The Round Tower is one of the oldest and most recognizable landmarks in Copenhagen. Built between 1637 and 1642, this tower is a remarkable sight to behold. The tower stands at an impressive height of 36 meters and has become an iconic symbol of the city. The Round Tower was built by King Christian IV as an observatory and library, but today it is a popular tourist attraction and a great place to learn about the history of Copenhagen.
At the top of the Round Tower, visitors can enjoy stunning views of the city, as well as get a closer look at the stars through the astronomical observatory. On the way up, visitors can explore the winding walkways and learn more about the tower's history with interesting displays. As you ascend, you can also explore the many nooks and crannies on the walls, which contain artifacts from past exhibitions.
If you're looking for a unique experience, take a guided tour of the Round Tower. This will provide you with a more comprehensive understanding of its history and its role in Copenhagen's development over the centuries. No matter how you choose to explore the Round Tower, it is sure to be an unforgettable experience that you won't soon forget.
9. The best palace in Denmark: Frederiksborg Palace – 15 Best Things to Do in Denmark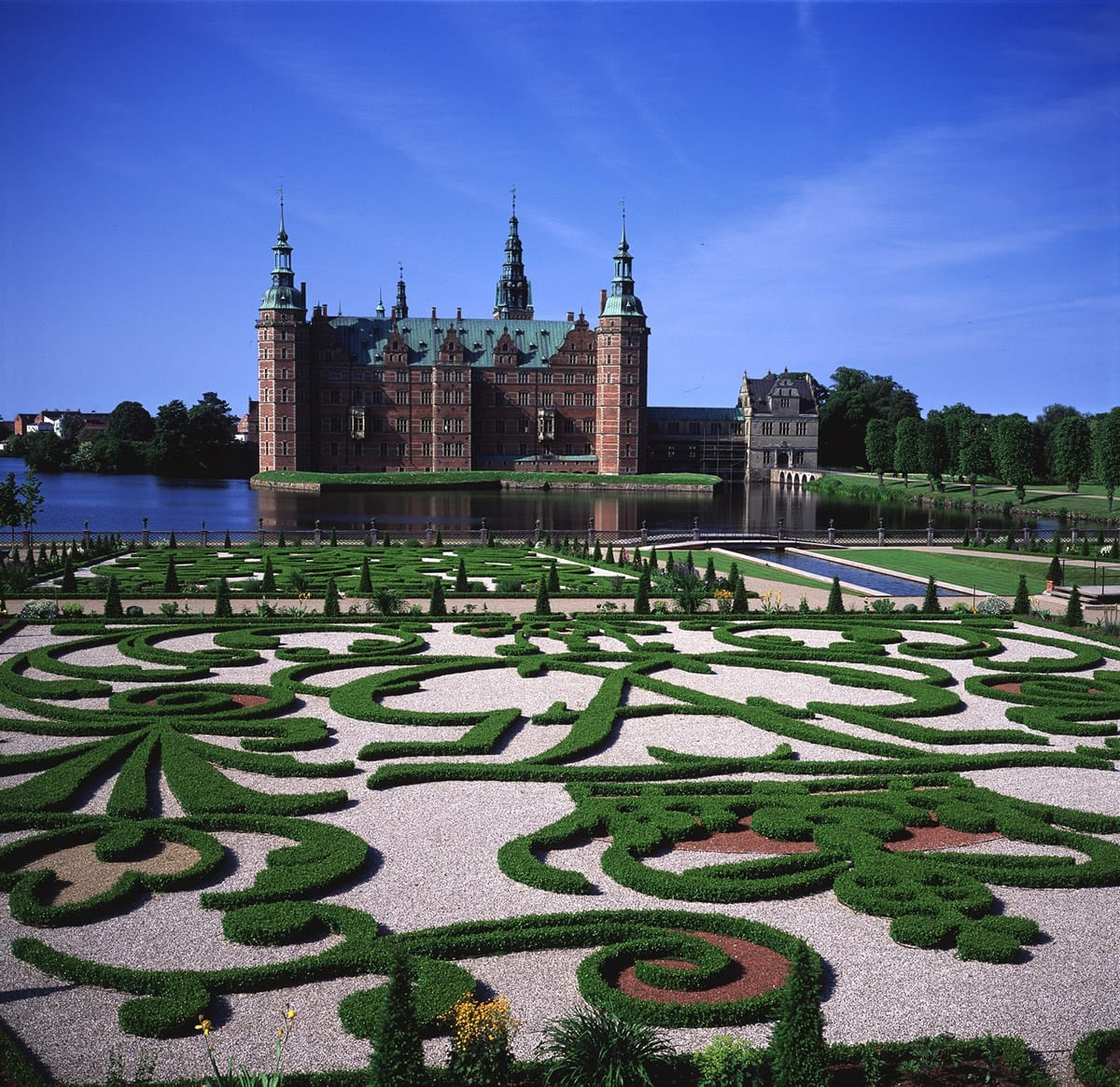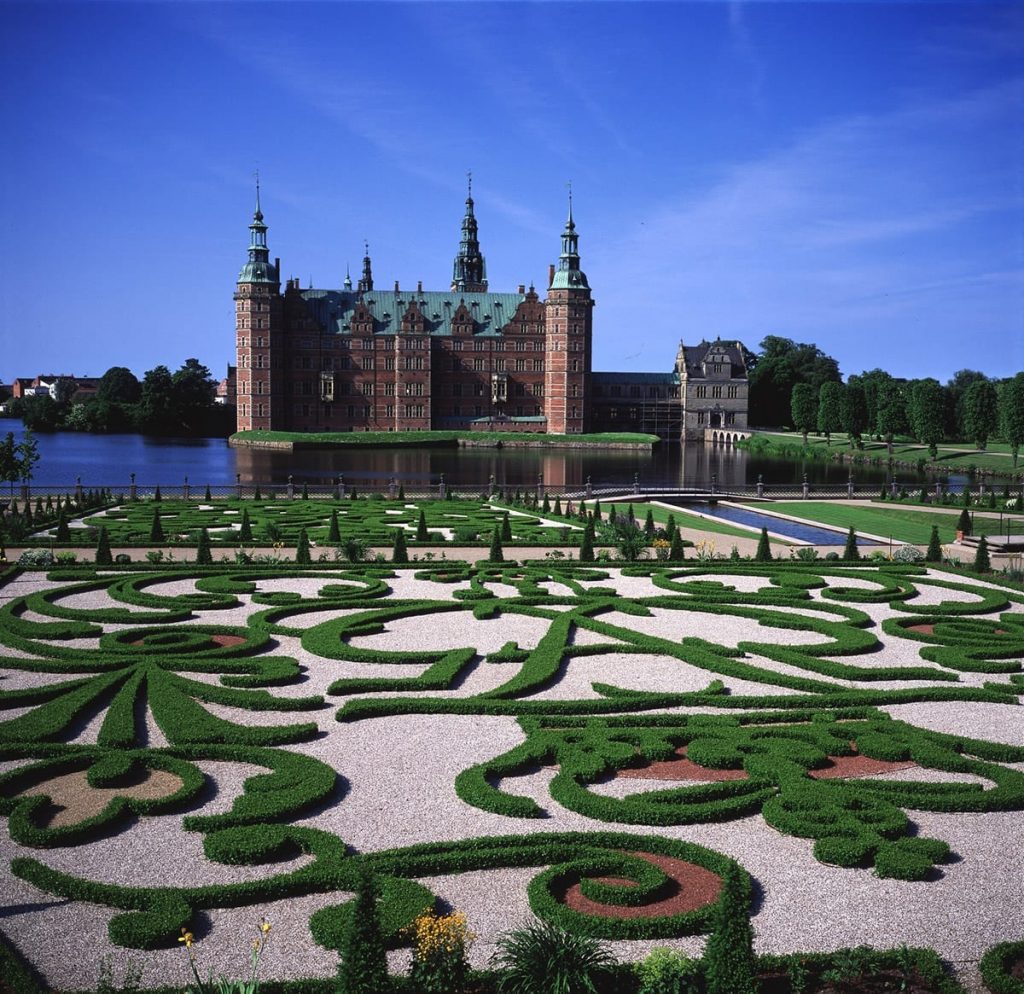 Located on the beautiful Island of Zealand, Frederiksborg Palace is one of Denmark's most impressive palaces. This magnificent 17th-century building was built as a royal residence for King Christian IV, and today it's one of the country's top attractions.
The palace consists of four wings surrounding a grand courtyard, and it features beautiful gardens, churches, and courtyards. Inside, you'll find an impressive collection of Dutch and Flemish art, including pieces by Rubens and Van Dyck. You'll also find one of the world's largest collections of portraits, which date back to the 15th century.
When you visit Frederiksborg Palace, you can explore its many galleries, including the National History Museum, as well as its exquisite Baroque Great Hall. The Great Hall is decorated with impressive ceiling paintings, chandeliers, and statues of gods and goddesses.
At the palace's lakeside is the small picturesque village of Hillerød. Here, you can take a stroll through the charming streets or have lunch at one of its many restaurants. The area also has some great shopping opportunities, so make sure to bring your wallet.
Whether you're an art lover or just a history buff, Frederiksborg Palace is a must-see destination for any traveler to Denmark. From its impressive architecture to its fascinating artifacts, this palace is sure to impress.
10. Don't Miss Legoland Billund Resort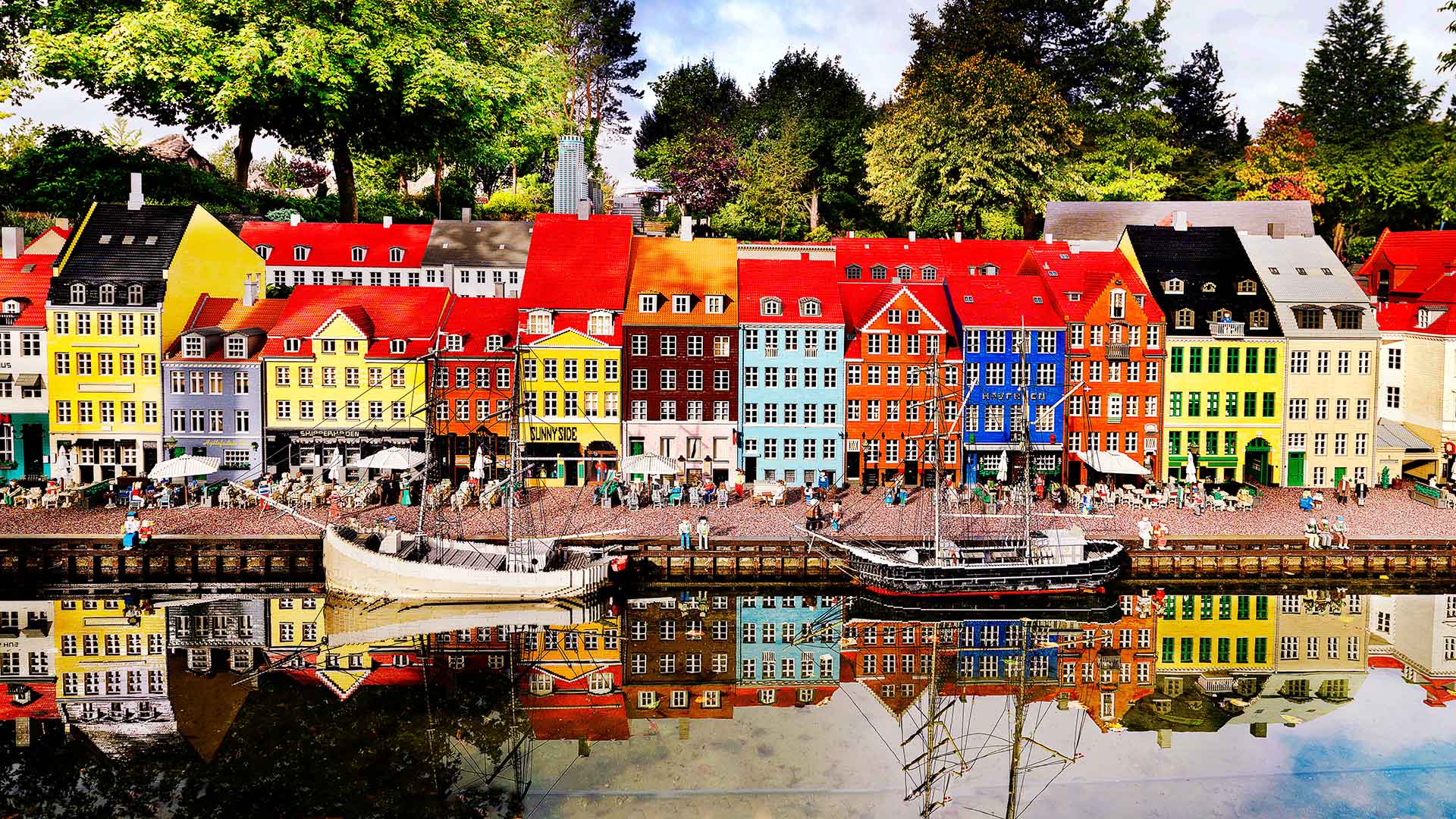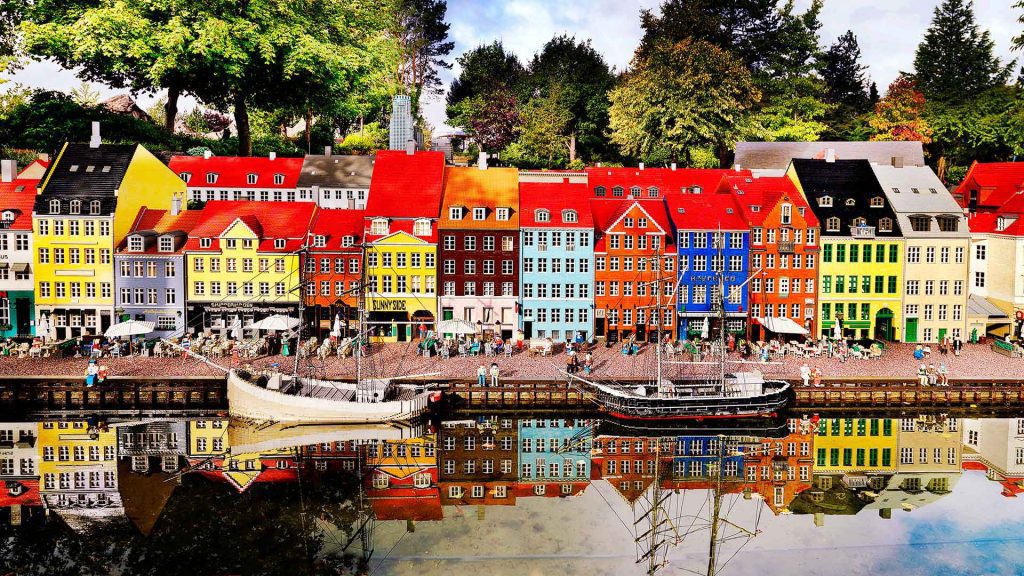 If you're visiting Denmark with kids, then you must make a trip to the Legoland Billund Resort. This massive theme park is home to over 55 million LEGO bricks and tons of attractions, including rollercoasters, carousels, and more.
Kids will love exploring the mainland filled with miniature replicas of famous landmarks from around the world. The park also features an aquarium, a waterpark, and plenty of activities to keep everyone entertained.
No matter your age, you'll have a blast at Legoland Billund Resort. It's a great way to spend time together as a family and make unforgettable memories. Plus, there's an entire section dedicated to adults. So, don't worry – adults can have just as much fun as kids!
11. Little Mermaid Sculpture: Don't miss seeing this famous symbol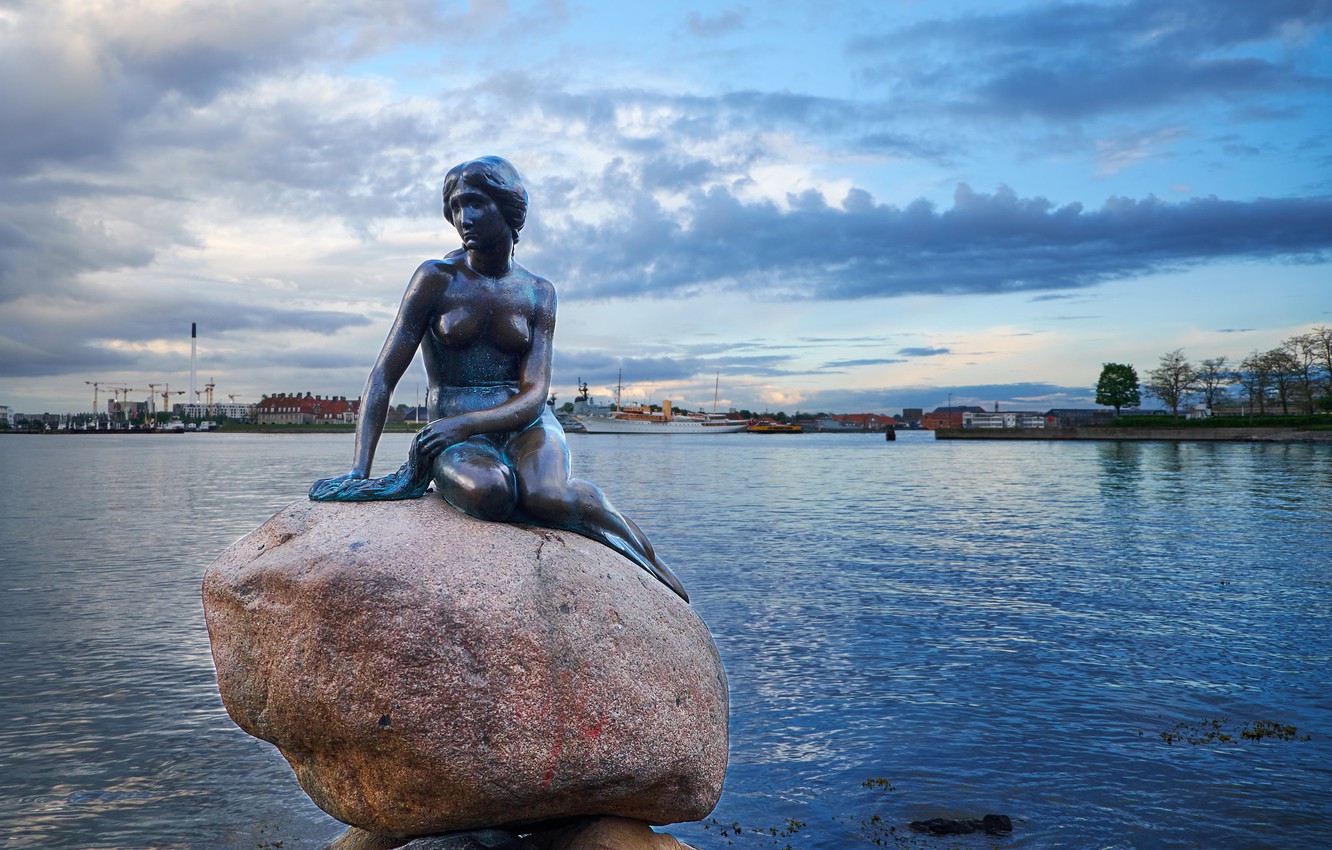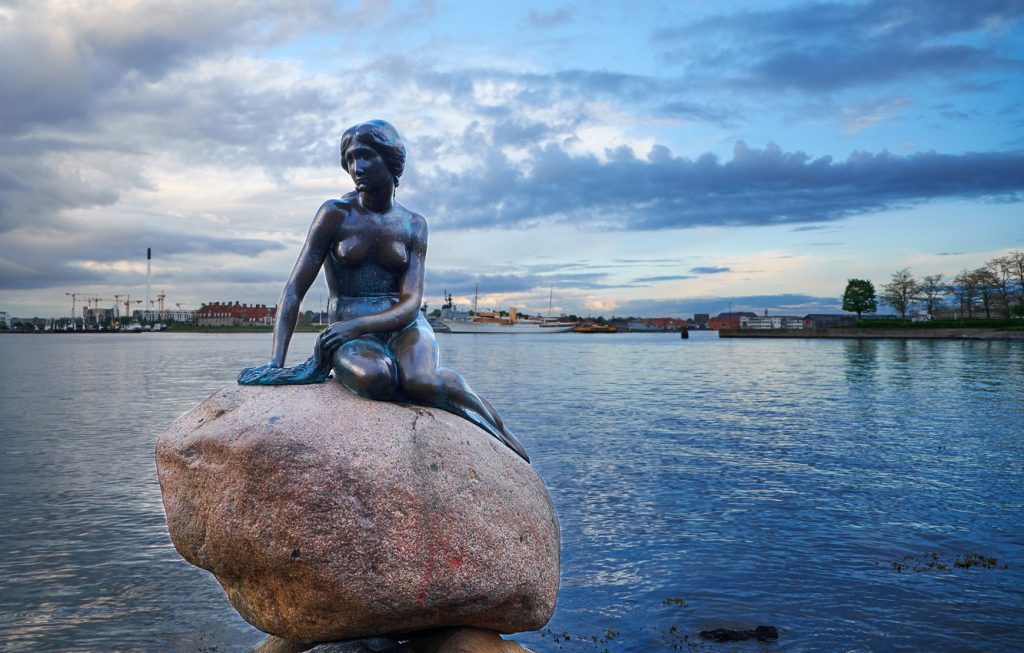 The Little Mermaid is one of the most iconic symbols of Denmark, and no visit to the country would be complete without seeing the statue for yourself. The Little Mermaid was created in 1913 by Edvard Eriksen and was inspired by the famous fairy tale of the same name written by Hans Christian Andersen. This small but stunning bronze statue sits on a rock in the harbor of Copenhagen, and its ever-watchful gaze out to sea has made it an instantly recognizable symbol of the city. Whether you're looking for a romantic spot to watch the sunset or just want to take some great photos, a visit to see The Little Mermaid should not be missed when visiting Denmark.
12. A great historical place: Roskilde Cathedral – 15 Best Things to Do in Denmark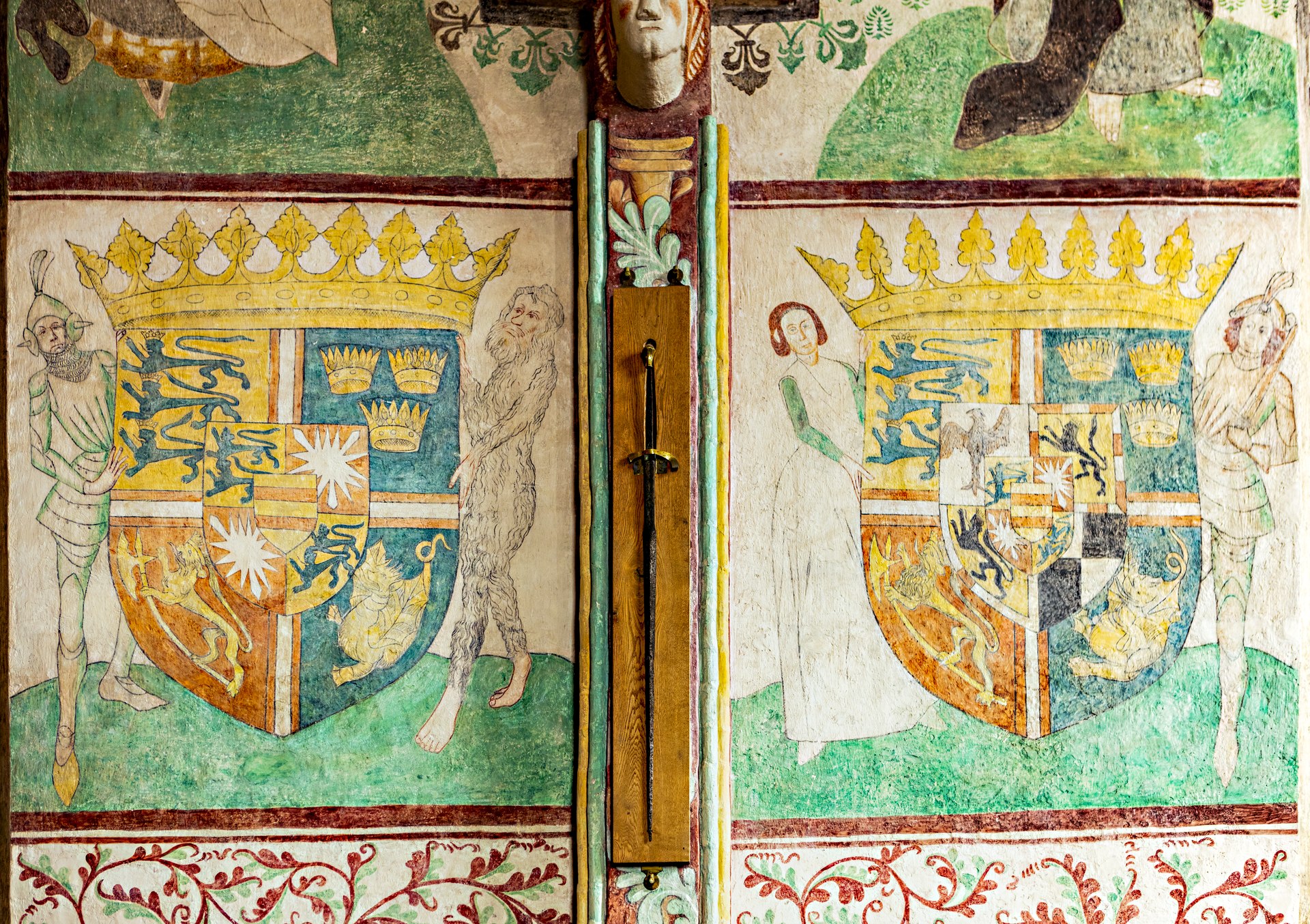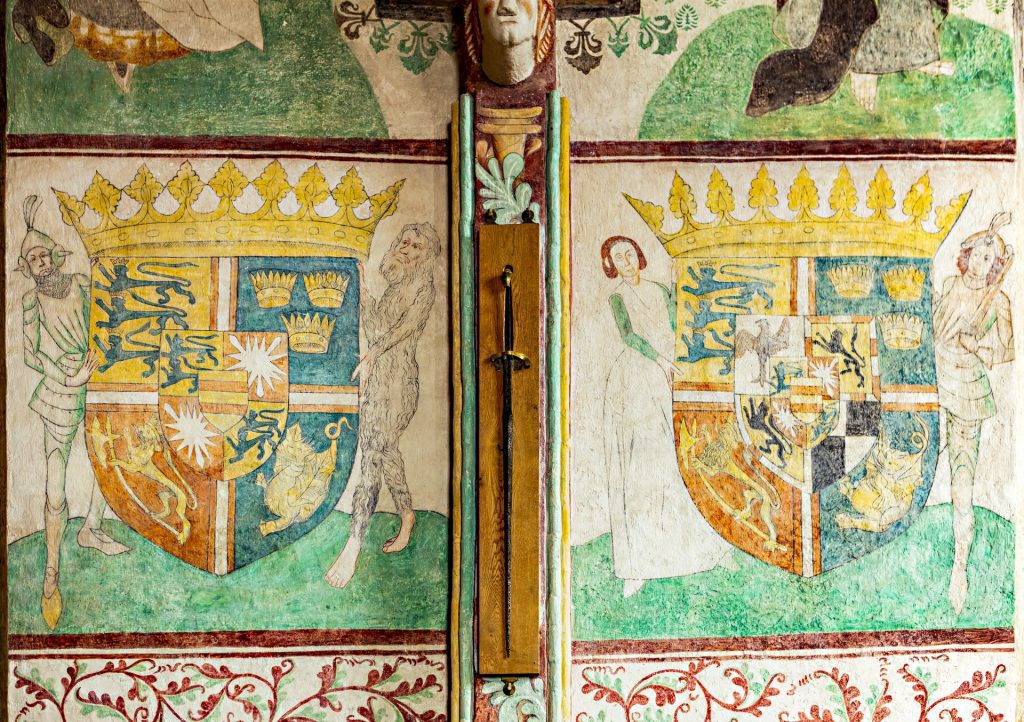 In this place, the Kings and Queens Of Denmark will lead you on a journey through 800 years of history. From Viking kings to Gothic architecture along the Reformation to the completed funeral monument for the current queen of Denmark Margrethe, you will hear a creaking dragon, and you will be able to descend into dark crypts and find peace under the vaulted ceilings.
The cathedral is located in Roskilde-famous for its music festival. The 1000-year-old city is a must-have for anyone interested in history, architecture, and Vikings. This place is perfect for learning the history of the Kings of Denmark.
13. Best things to do in Denmark: GIVSKUD ZOO ZOOTOPIA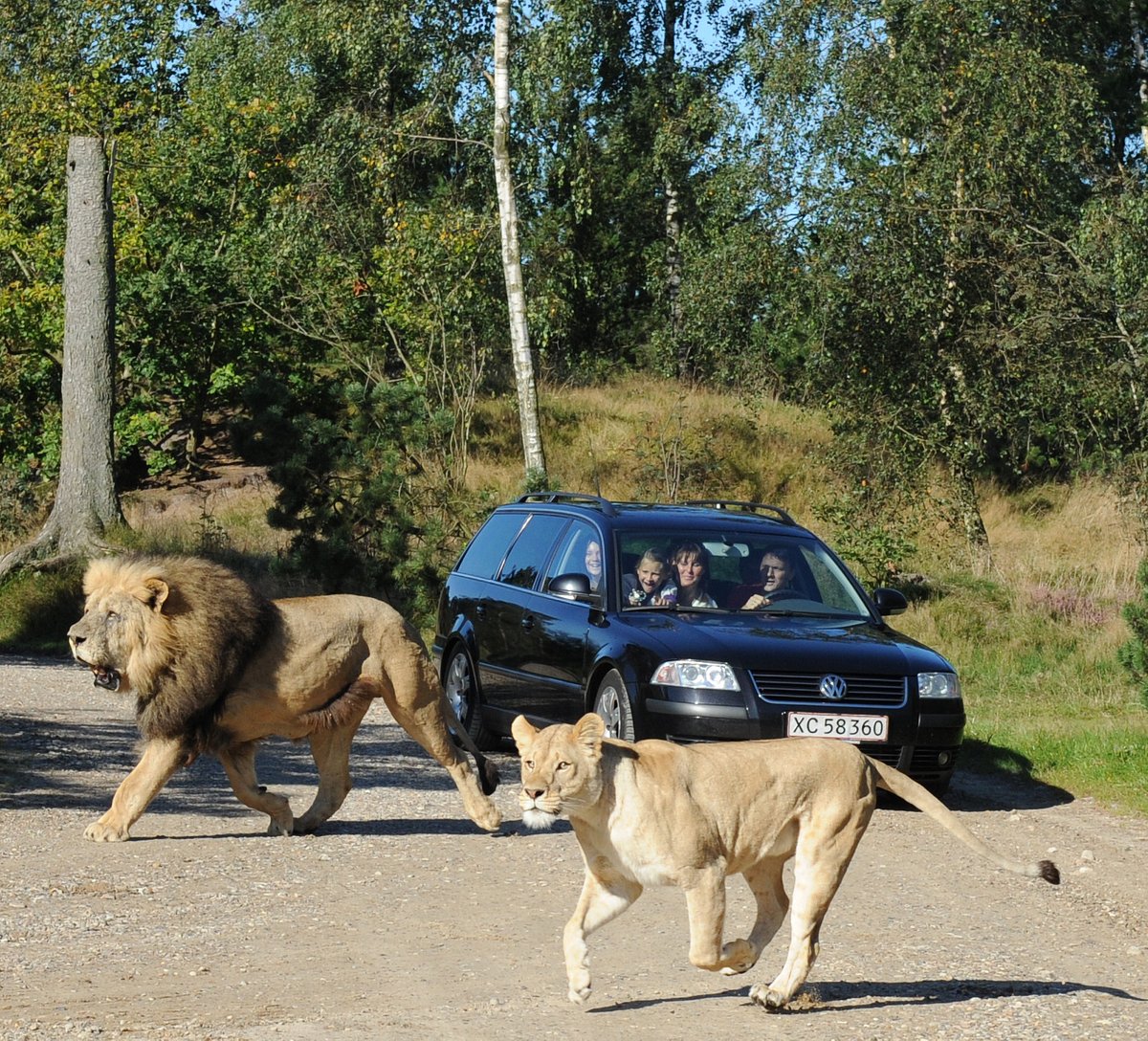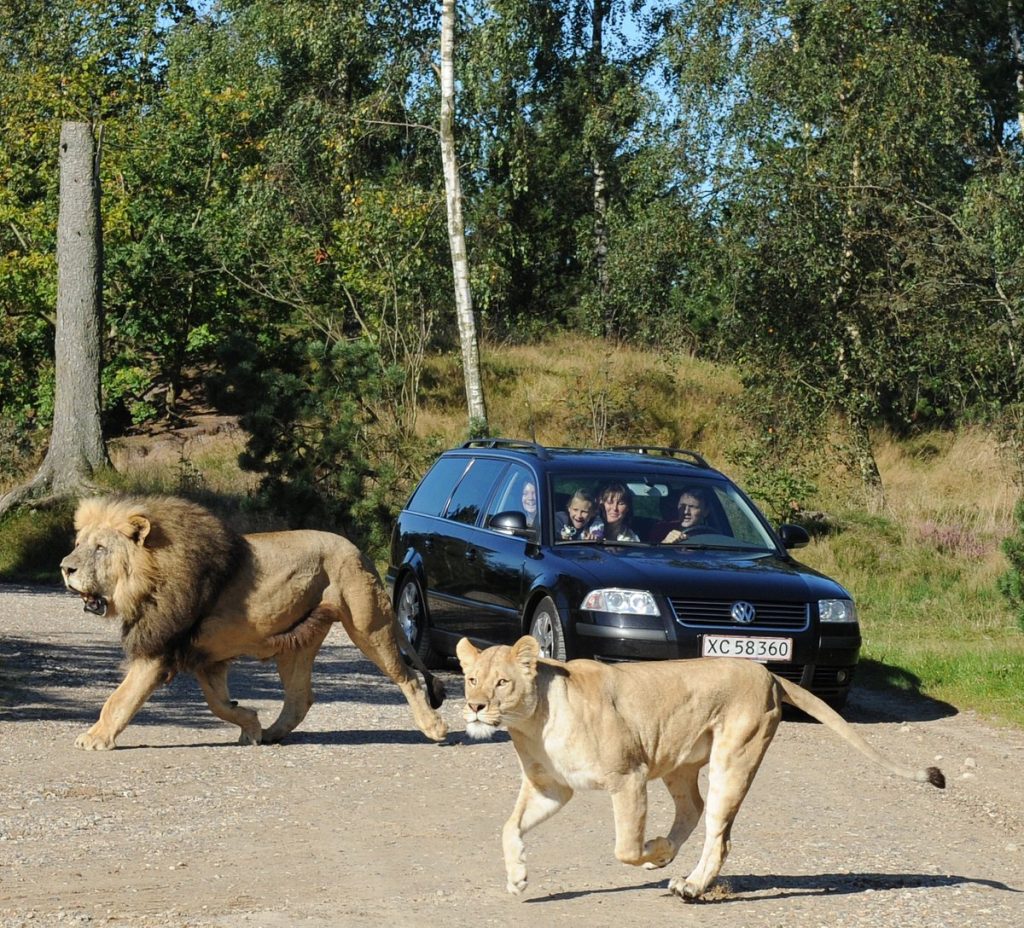 GIVSKUD ZOO ZOOTOPIA is the largest safari park in Northern Europe, located near Vejle in Denmark. This amazing place is home to more than 1300 animals from around the world, including lions, giraffes, zebras, rhinos, and many more. The zoo is divided into five sections: African Savannah, Asian Passage, Aussie Adventure, Big Cat Country, and Wild West.
Visitors can explore the wildlife park by car or on foot, but the best way to see all the animals up close is by taking a guided safari tour. You'll also get to see some amazing live shows and educational programs about conservation and animal habitats. GIVSKUD ZOO ZOOTOPIA is a great place for all ages, so if you're looking for something to do in Denmark with the family, this is worth a visit.
14. Jelling Mounds, Runic Stones, and Church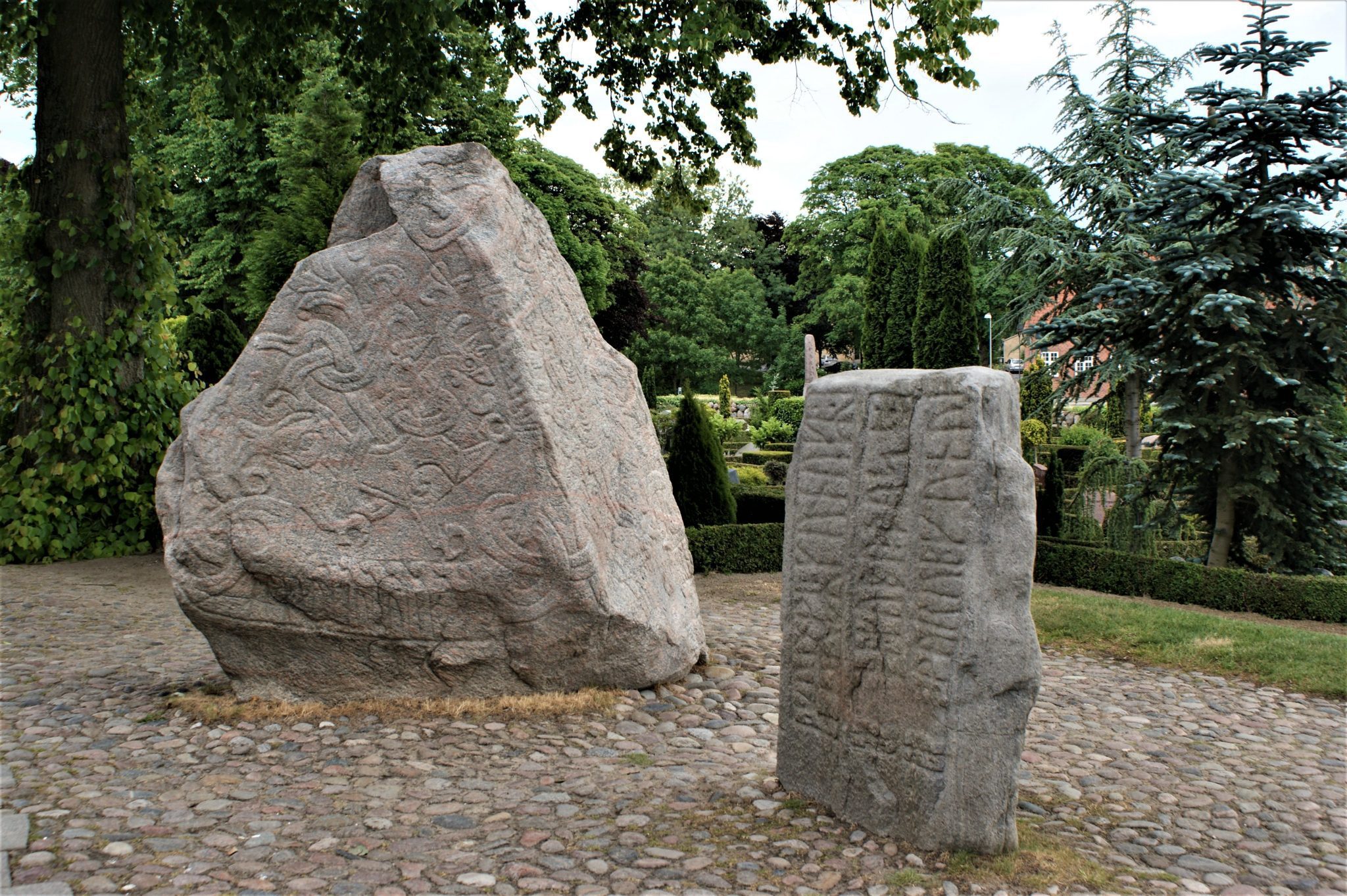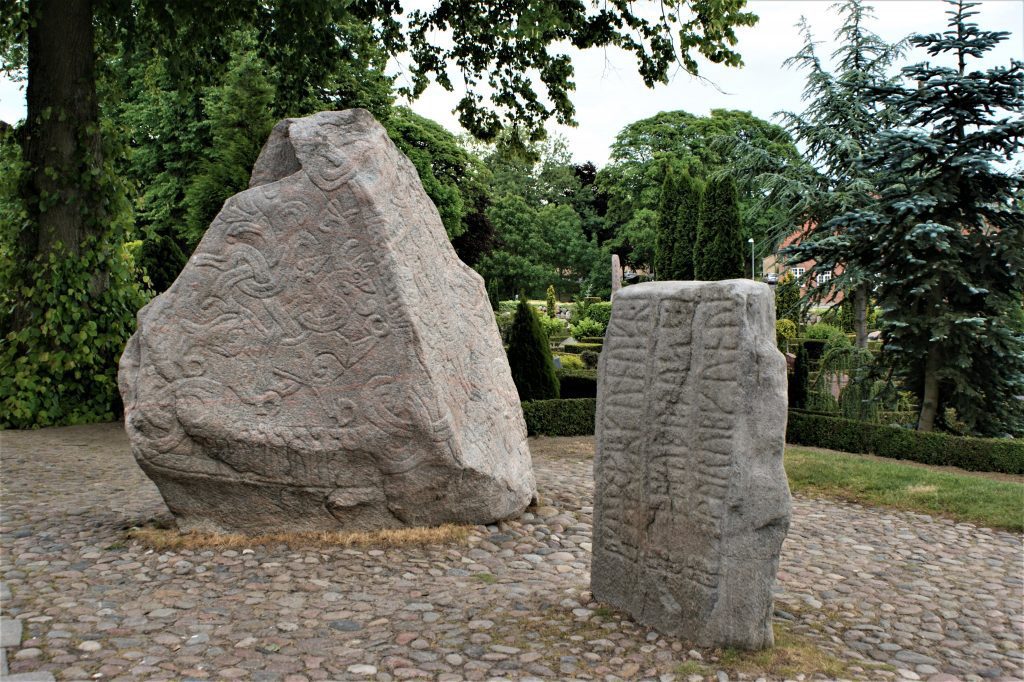 The UNESCO World Heritage Site of Jelling is home to some of Denmark's most important national monuments. Dating back to the Viking Age, this site is home to two large mounds, two runic stones, and a church. The mounds were built in the 10th century and are thought to be the burial sites of King Gorm the Old and his son, Harald Bluetooth, who founded the kingdom of Denmark. The two runic stones feature some of the oldest inscriptions in Denmark and tell the story of the kingdom's formation. Finally, the church, which was built by King Gorm's son, Harald Bluetooth, is also an interesting sight to behold. If you're interested in learning more about Denmark's rich history, then a visit to Jelling Mounds, Runic Stones, and Church is something to add to your itinerary.
15. A hidden gem: Trapholt Museum for Moderne Kunst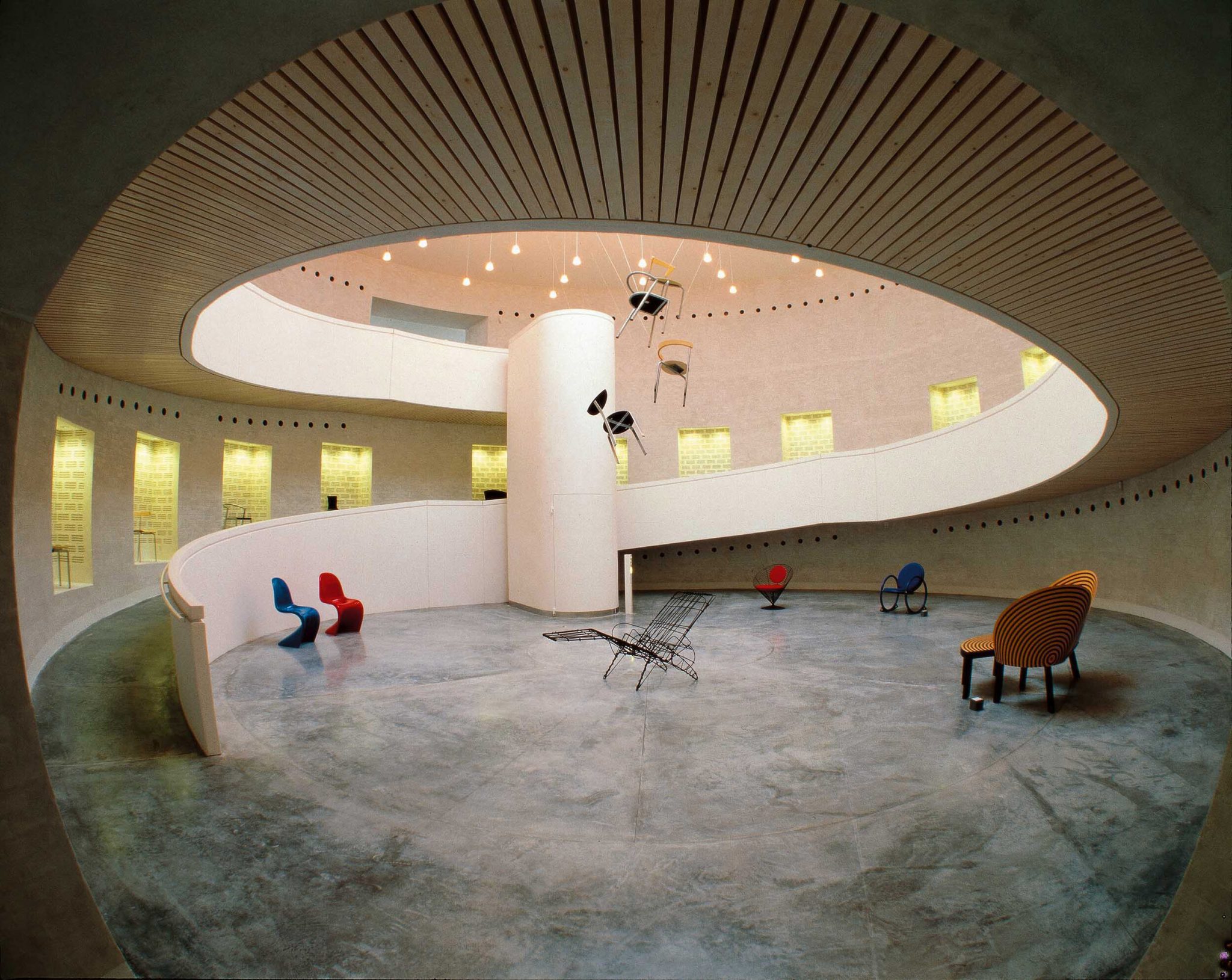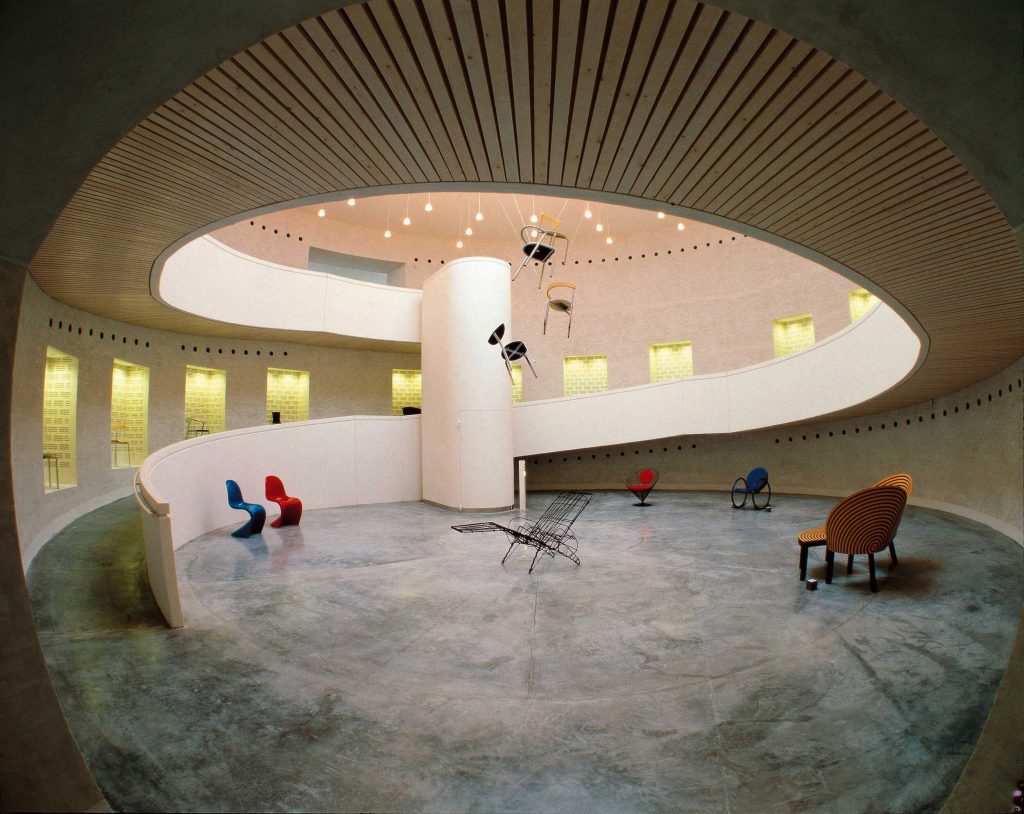 Located in the city of Kolding, Trapholt Museum for Moderne Kunst is a hidden gem in Denmark. This museum showcases art from both Danish and international artists of the 20th century, with a focus on the periods of modernism and post-modernism. This museum has an extensive collection of both sculptures and paintings and also has many special exhibitions each year. With its beautiful gardens, lakeside views, and interactive displays, visitors are sure to find something unique and enjoyable at the Trapholt Museum. The museum also offers educational programs for children and adults alike, so it's a great place for families to explore and learn about art together. Whether you're an art enthusiast or just looking for something different to do in Denmark, the Trapholt Museum for Moderne Kunst should be on your list.
If you're searching for more amazing and unique travel inspirations, don't forget to check Framey App (available on Google Play and Apple Store) and start planning your next adventure Around the World!
✅Make sure you'll see the entire collection in Framey App, including addresses, opening hours, and contact information!