Introduction – Romania Ice Hotel: an amazing winter place
Nowadays, most people want to escape from everyday life and travel whenever they have the opportunity to special locations where they can live the moments to the fullest. One of these places is located between the frozen peaks of the Făgăraș Mountains in Romania, at 2.000 meters above sea level. Moreover, in Romania, the Ice Hotel is only accessible by cable car, and every year the spot is more and more impressive.
This article includes all the information you need about the ice hotel in Romania, famous among travel enthusiasts, which obviously must be visited in winter by anyone who wants a unique experience. If you are here, are going to come, or are thinking seriously about this option, then you must know some of the most popular activities that can be carried out here, including some tourist attractions that should not be missed. Even if the hotel is superb from all points of view, you need to know what activities you can carry out to create great memories with your travel partners. After all, you want a remarkable winter vacation, not an ordinary one, right?
1. Romania Ice Hotel: an amazing winter place: Curiosities and Interesting Information about one of the most beautiful accommodations in the country
Winter is one of the most suitable seasons to travel in Europe, because almost every corner is covered with snow, is decorated with lights and the festive atmosphere is indispensable. To create the most beautiful memories with the dear people in your life and not lose the magic of this time of the year, you must know some of the places that must be visited in Europe in winter. It's impossible not to be charmed by the landscaped cities or the lovely villages covered in sparkling snow. So, you need to read that article to find some of the best ideas!
When it comes to one of the most wonderful locations to visit in winter, adventurers should not ignore Romania, a Balkan country full of fascinating history and culture. The natural beauty of this country pleasantly surprises any traveler who stops here on his way, whether he reaches the Carpathian Mountains, the Black Sea, the Danube Delta, or another point on this land. If you like places away from the hustle and bustle of the city, then there is the ideal spot for spending time in this geographical area, namely the Hotel of Ice Romania. 
Most likely, all the information you need about this place is given in the rows below, clearly and correctly explained so you know entirely what possibilities you have. Click on Framey.io, download the app and enjoy unforgettable moments in the ice hotel near Sibiu, Romania!
One of the most asked questions among people who travel frequently is "are there ice hotels in Romania?". Well, there is one that will more likely impress any tourist whether he is of Romanian or foreign nationality because it is something unprecedentedly beautiful. 
Where is the hotel located? – Romania Ice Hotel: an amazing winter place
As already stated, the Hotel of Ice Romania is located between the Făgăraș Mountains near Sibiu. Because it is 2.000 meters above sea level, the only way for travelers to reach the accommodation is by cable car. If you reach this point, you don't have to worry, because it is a safe method to travel to the final destination. 
In addition, on this walk, you will be able to admire a snowy landscape that will leave you speechless.
How was the hotel built and what other buildings are around?
Few people know that the Ice Hotel at Bâlea Lac in Romania is rebuilt every year. For this approach, blocks of ice from Bâlea Lac are used, which are then cut and used to design cute igloos, a chic restaurant, and a stunning church. Undoubtedly, it can be said that the local craftsmen do a magnificent job every year, transforming the frozen waters of Lake Bâlea into a unique complex in Europe. 
Are there activities and attractions for tourists in the area?
No one should worry about being bored here, as there is so much to do and see that a few days may not be enough. But, to find out more about this topic, more precisely about what you can do at Bâlea, in the Ice Hotel in Romania, you must read the following rows.
Additionally, did you know that there is a new theme every year? Or that in igloos there are statues and sculptures made of ice?
2. What activities and tourist attractions you can visit there? – Romania Ice Hotel: an amazing winter place
Romania Ice Hotel: an amazing winter place
Are you looking for an ice hotel in Romania where to refuge for a few days alone or with your loved ones? In this case, at Bâlea Lac you can find a splendid ice hotel, worth visiting at least once in your life. This hidden place in Romania is a frozen paradise where you can do so many things if you know precisely what options you have and what you like to do. Besides that, is the ideal moment to try new things and live to the fullest, so as not to regret it later. 
Furthermore, if you've never been to Ice Hotel before or if you've been in the past, but you didn't know what possibilities you have, then you have to read this article further to discover the best ways to spend time here and nearby!
Romania Ice Hotel: an amazing winter place – 10 interesting things to do here and nearby
1. Eat at the complex's ice restaurant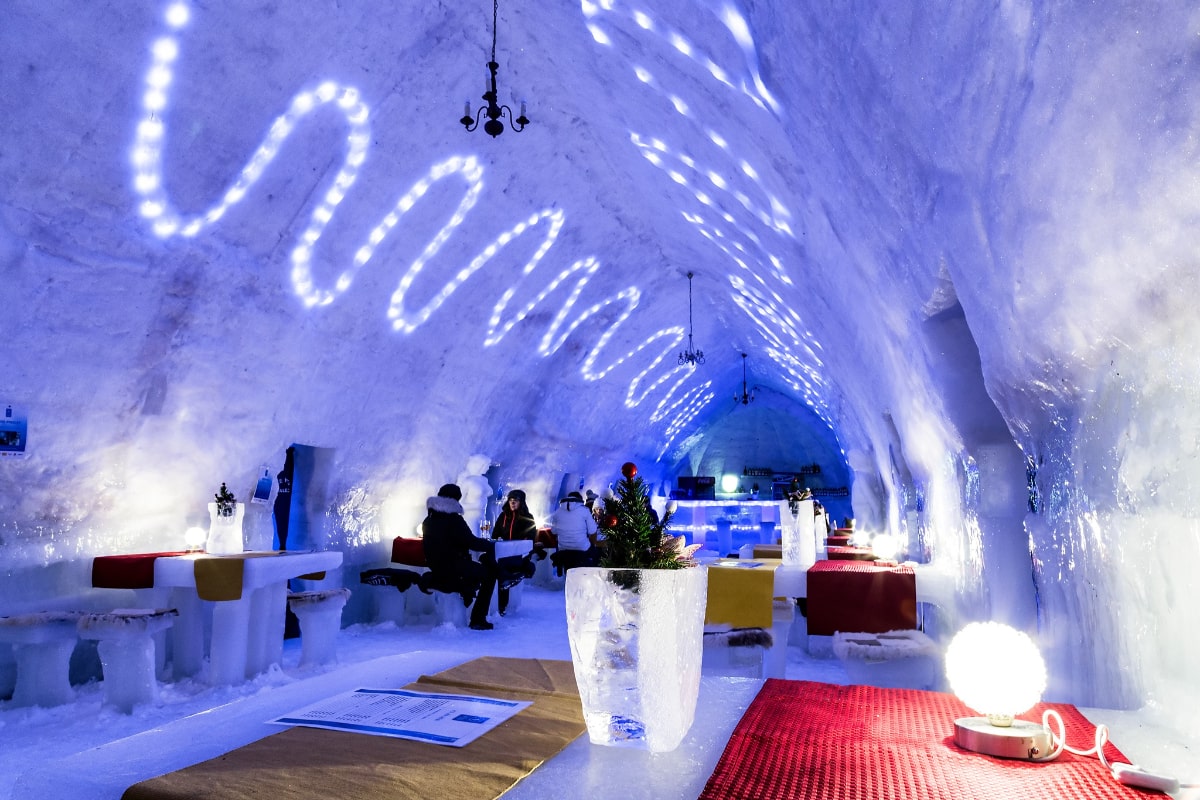 Even if it is a different hotel than others, that does not mean that the food at the restaurant Bâlea Lac, Ice Hotel, Romania is not delicious. In an intimate space, people can order a lot of dishes from the menu, specific to traditional cuisine. The preparations made based on Transylvanian recipes served on ice plates are truly an extraordinary experience. Last, but not least, at the ice bar you order a variety of tasty drinks for energy, hydration, or a good mood. 
2. Practice winter sports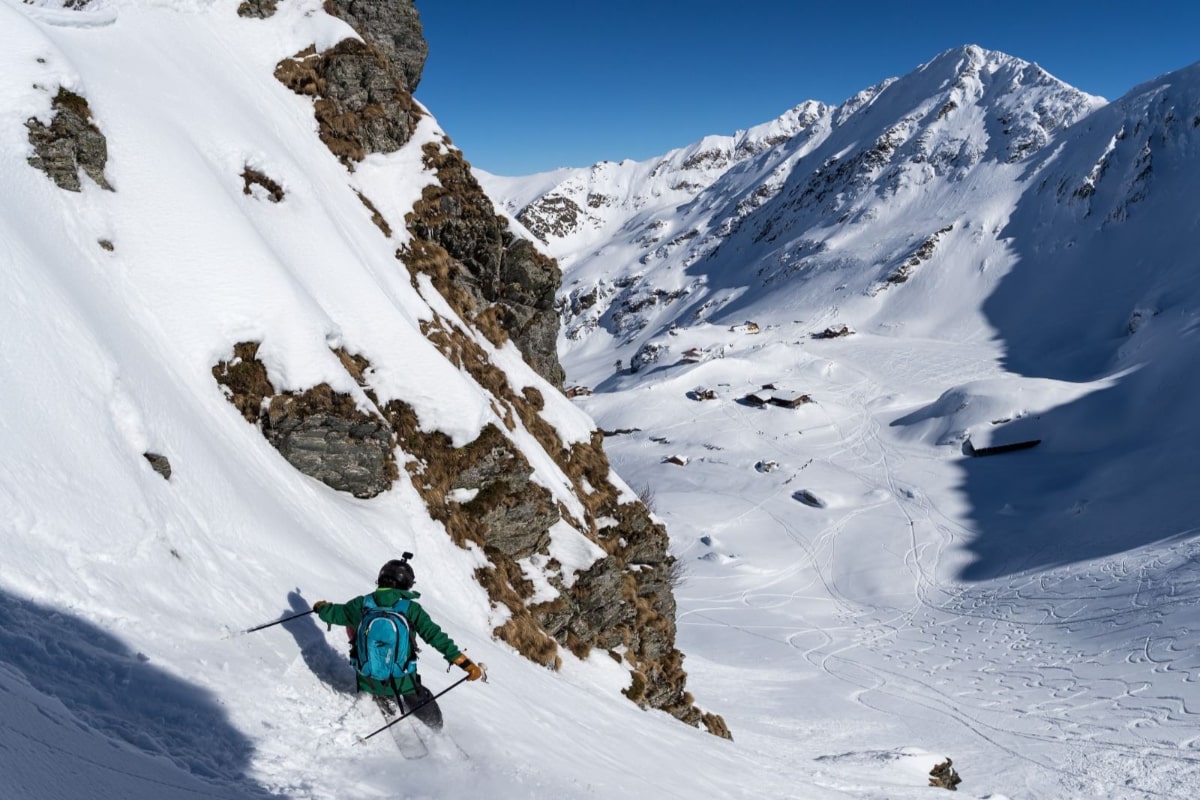 Winter sports enthusiasts, such as skiing or snowboarding, will be delighted by the slopes here. For a perfect family vacation, include all family members in this comforting activity and enjoy every moment in an astounding high place. Don't you know any winter sports? Now is the time to take the initiative and learn!
3. Get lost in the ice maze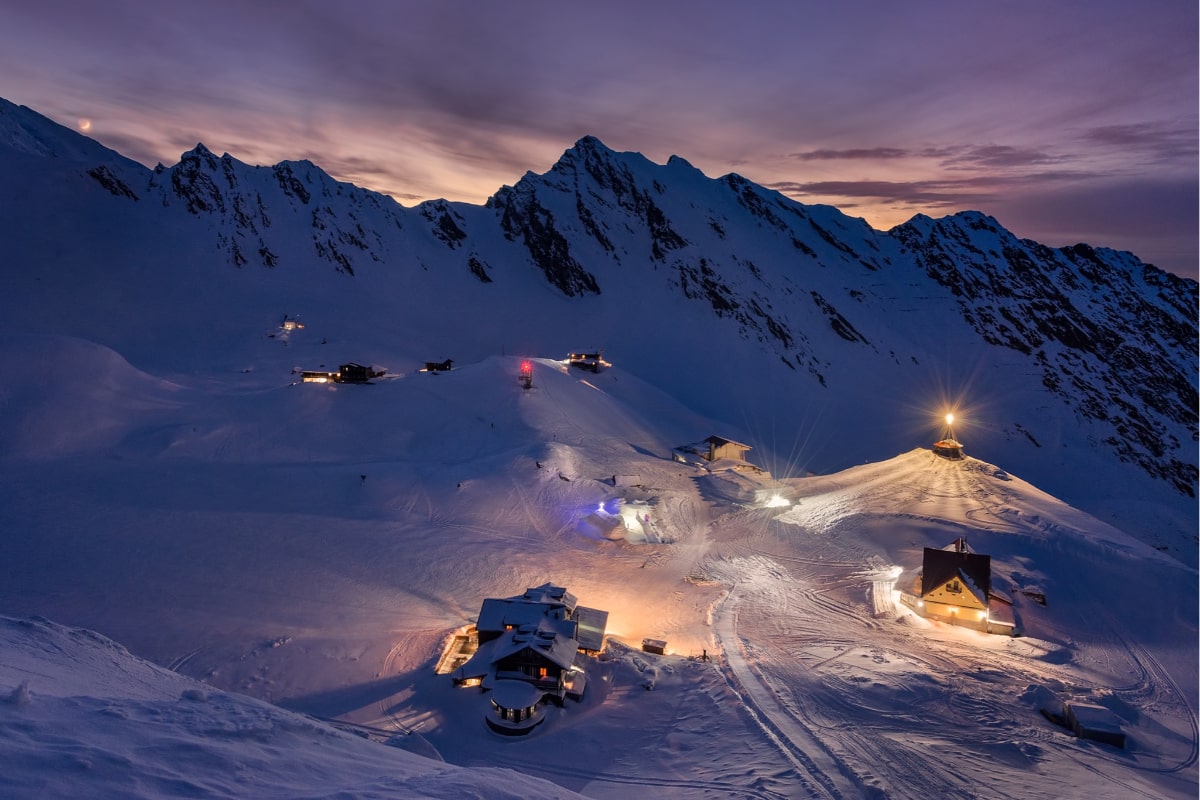 Another option for those staying at Bâlea Ice Hotel Romania is the following one: exploring the ice caves that emerge on the mountainside. In this way, people of all ages can enjoy an astonishing view of slopes and frozen valleys. For more information about this type of expedition, the friendly staff of the hotel will be happy to help you.
4. Do ice rafting – Romania Ice Hotel: an amazing winter place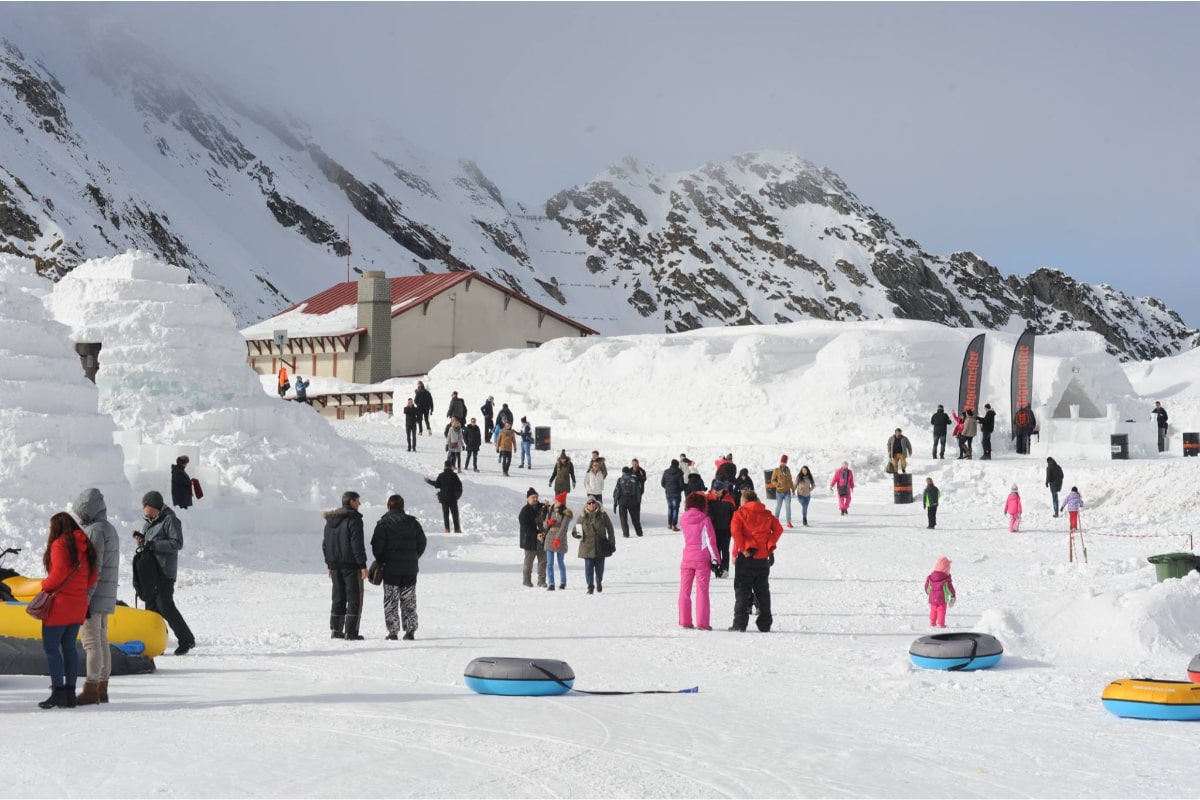 An activity intended only for the bravest at this ice hotel in Romania is ice rafting. What does this entail? It is about an inflated raft attached to the back of a snowmobile that will be pulled on the frozen lake. If you like adrenaline, then this is the signal that you should try this one!
5. Go for a ride with the snowmobile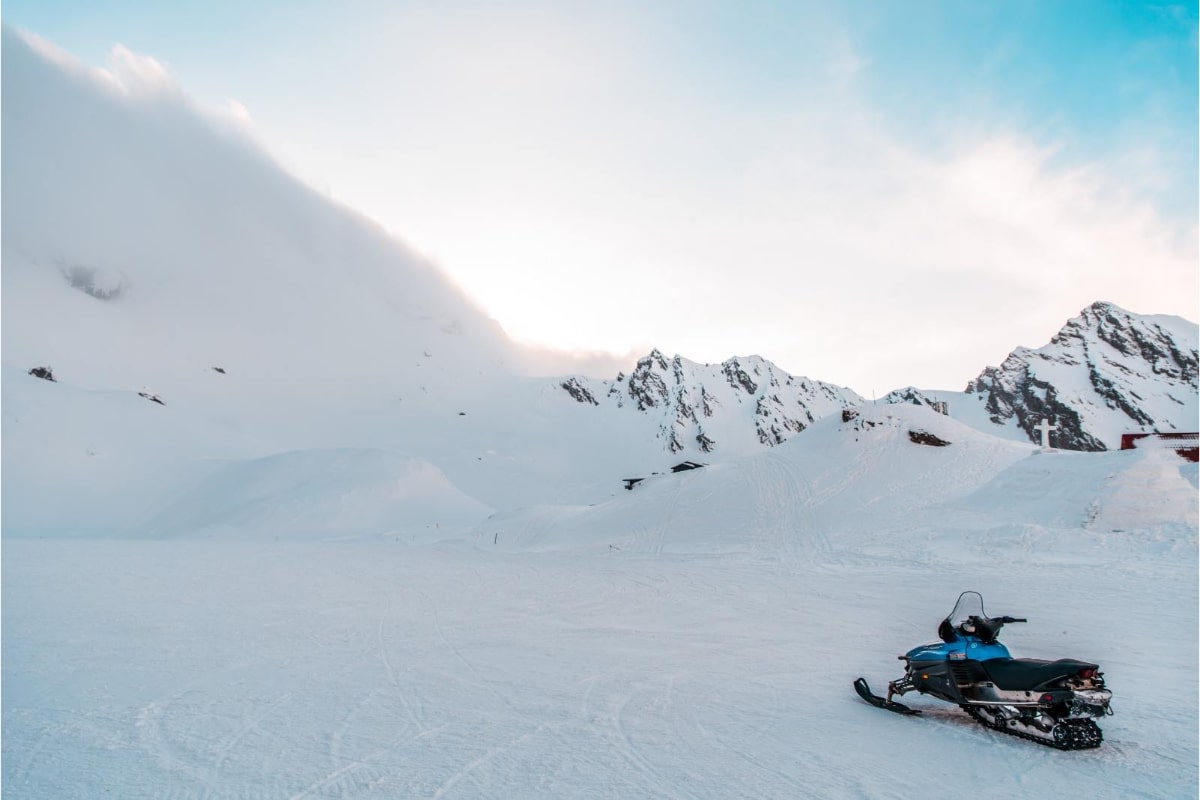 The snowmobile is a snow bike that withstands amazing mountain weather conditions and high snow. Those who come with a group of friends, as eager to feel good as they are, must drive such a conveyance and race around the place. Show your competitive side and become the best snowmobile driver in the whole complex!
6. Ride with the snow banana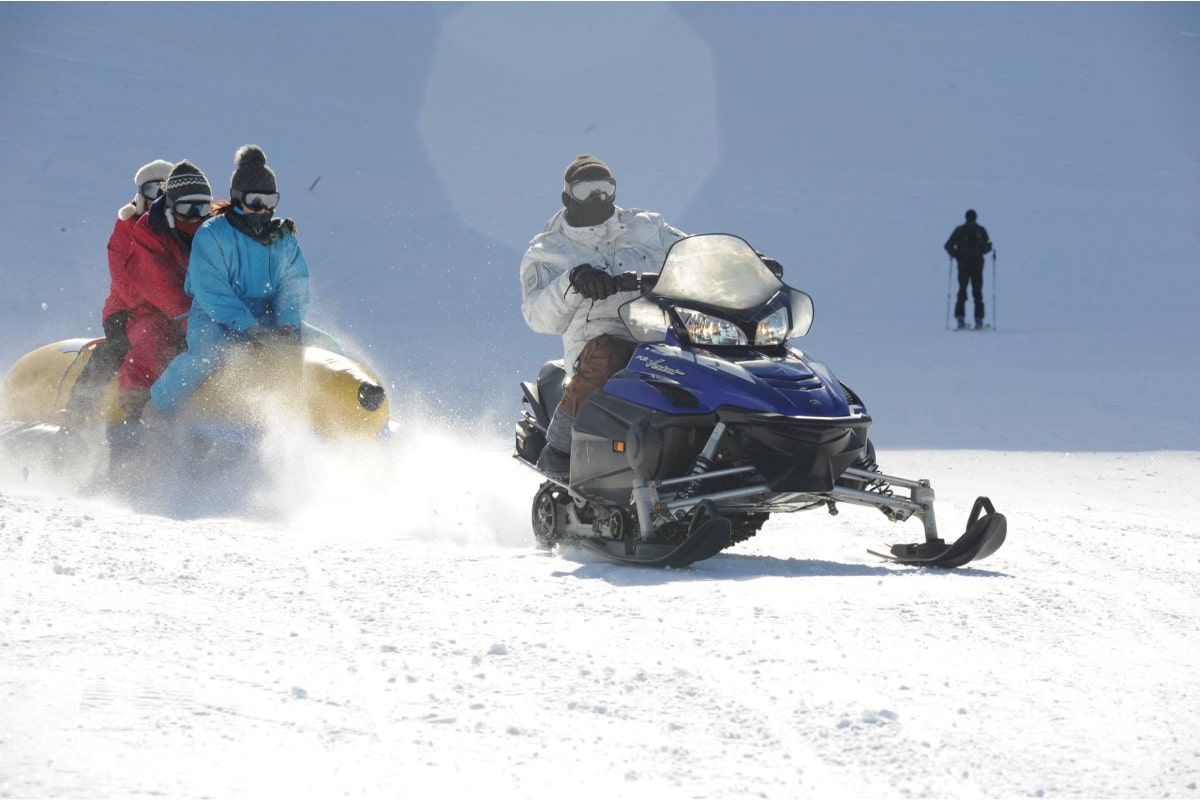 Want to spend the holidays at Romania Ice Hotel? All visitors will feel fantastic here, as there are activities for all age groups. The snow banana is considered to be the winter version of the banana boat ride. Besides, if you and/or your little ones like to go banana boating at sea during the summer, then you will find it just as pleasant during the winter in the snow. 
7. Tubing – Romania Ice Hotel: an amazing winter place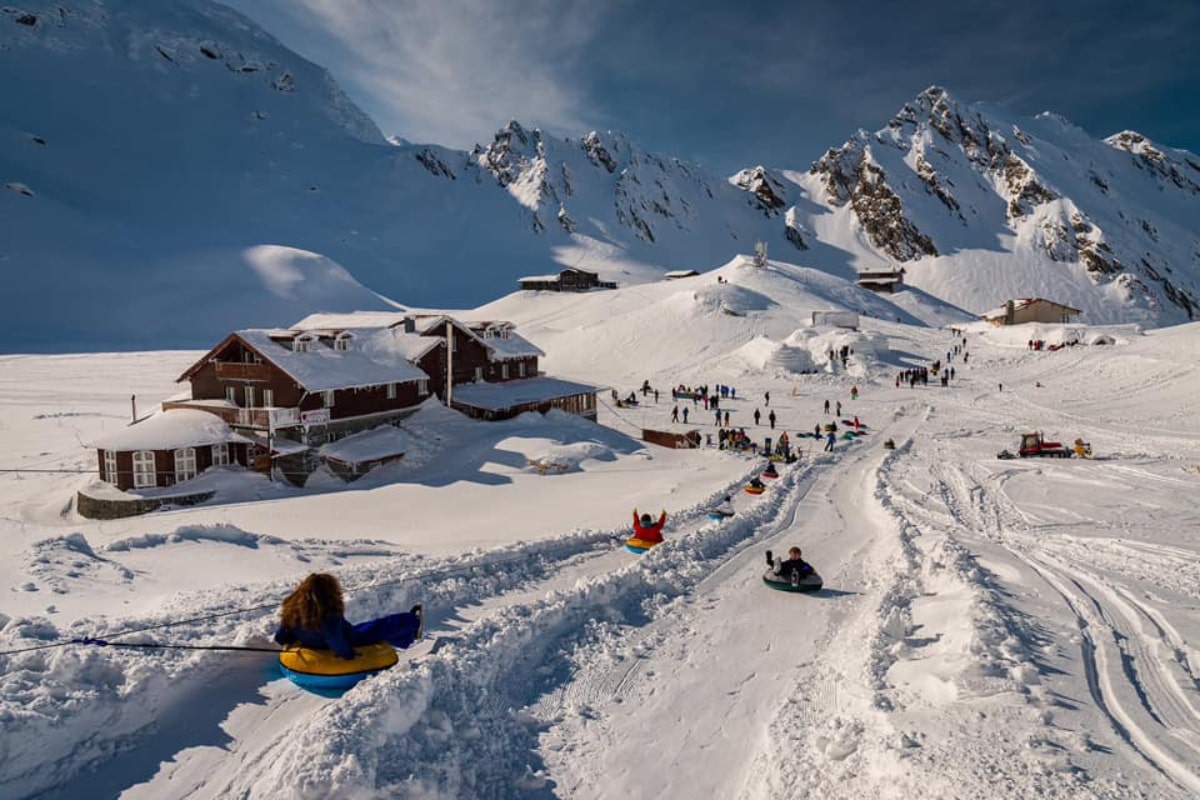 Romania Ice Hotel: an amazing winter place
Therefore, both adults and children can enjoy themselves to the maximum at Ice Hotel Romania Bâlea Lake, because there are activities for everyone's liking. Another way to spend free time is sliding on the slopes with a colored rubber ring. Although tubing is a way of playing that was invented a long time ago, it is still an activity that arouses the interest of children and even their companions. 
8. Relax in the comfortable room of the igloo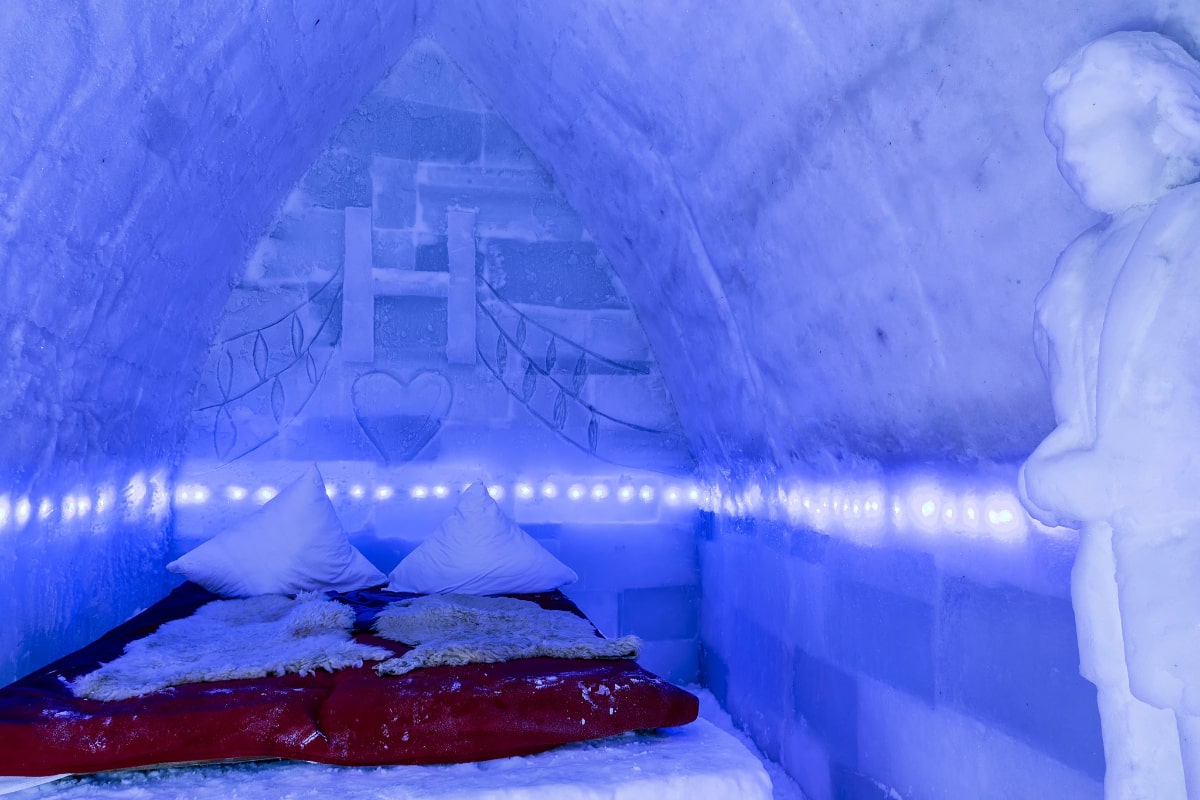 Do you feel the need to recharge your batteries after a stressful period of time at work or in your personal life? Then, lying in bed and hugging your soulmate in the comfortable bed of the igloo is absolutely what you need. However, if you prefer to stay in warm accommodation, then you can opt for a single night or, maybe, two nights at the Ice Hotel, after which you can move 50 meters away, where the Bâlea Lake Cabin is. But, for a vacation to remember forever, you must spend at least one night in a room in the Ice Hotel, sleep on a different bed than you are used to at home, and be surrounded by incredible ice statues.
9. Pray at church
Religious people must enter the beautifully decorated church. If you are one of them, you can spend minutes of silence praying here without being disturbed, sitting on the benches sculpted from ice. Surely, the interior of the church will deeply impress you, because it is not something you see every day. 
Moreover, an Ice Hotel wedding in Romania is a spectacular idea when it comes to the big day, which any couple who are going to unite their destinies in the future must consider. After all, what location and theme can match this? The answer is simple: very few.
10. Visit Sibiu
Romania Ice Hotel: an amazing winter place
The Ice Hotel is located on Transfăgărășan, in Sibiu, Romania. It is one of the most beautiful cities in Romania, with mind-boggling architecture, chic restaurants, and many things to do. If you are going to take the city on foot, you must stop on your way at some tourist attractions, such as the Bridge of Lies and the Council Tower in Little Square. Of course, lovely buildings can also be found in the Big Square. During the winter vacation or on days off, if you spend several nights staying at the Bâlea Lake Ice Hotel, it would be a shame not to explore Sibiu, especially if you have never been before. Let's not forget that there is installed one of the best Christmas markets in the country.
3. Conclusion – Romania Ice Hotel: an amazing winter place
Thus, you can relax or have fun with a multitude of activities. However, the ones that are outdoors are required to be reserved by tourists upon arrival to secure their place. 
In addition to those listed in this article, if you wish, you can talk with the hotel staff to find out if there are others. All outdoor activities depend on weather conditions, meaning they cannot always take place. But, even so, don't be discouraged, because you can do a lot in the complex! The wind and snow will not stop you from having a perfect vacation!
To conclude, at the Ice Hotel in Romania, you can enjoy some of the most beautiful moments of your life, alone or with your loved ones, if you know what you want to do and what options you have. Stop wasting time and start enjoying the activities available to you in one of the most spectacular locations in Romania and, why not, Europe!
The rest of the photo sources: Framey.io
Sources: Home | Hotel Of Ice