Hidden away on backstreets, tucked into unassuming spaces, and accessible through unmarked entrances are a host of lesser-known art venues in Milan.
It is only natural that the capital of one of the world's most vibrant design industries should also have such an extensive network of museums dedicated to the visual arts. But with so many galleries dotted around this city, it can be difficult to know where to begin your exploration.
Whether you are new to the city or looking for a new independent space to explore, our guide will help you get off the beaten track and discover a whole new side to Milan's art scene.
1. Pinacoteca di Brera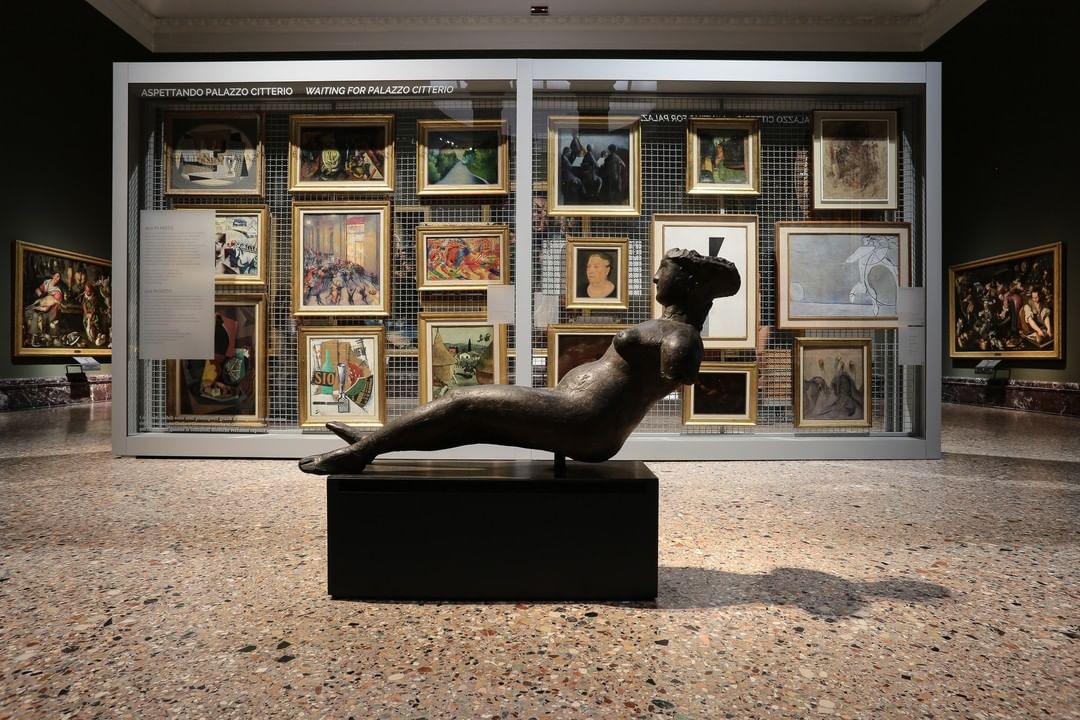 The Pinacoteca di Brera is a public art gallery that is the most famous and visited art gallery in Milan. The museum's collection was first housed in the Brera Academy, which was established in 1776 by Empress Maria Theresa of Austria and is now located next to the Pinacoteca di Brera building. In 1863, the city acquired the building, and two years later it was transformed into a public art gallery with the help of architect Alessandro Alberti. This was the first public art collection open to the general public that was not part of an institution of higher learning.
Address: Via Brera, 28, 20121 Milano MI
2. Museo delle Culture di Milano (MUDEC)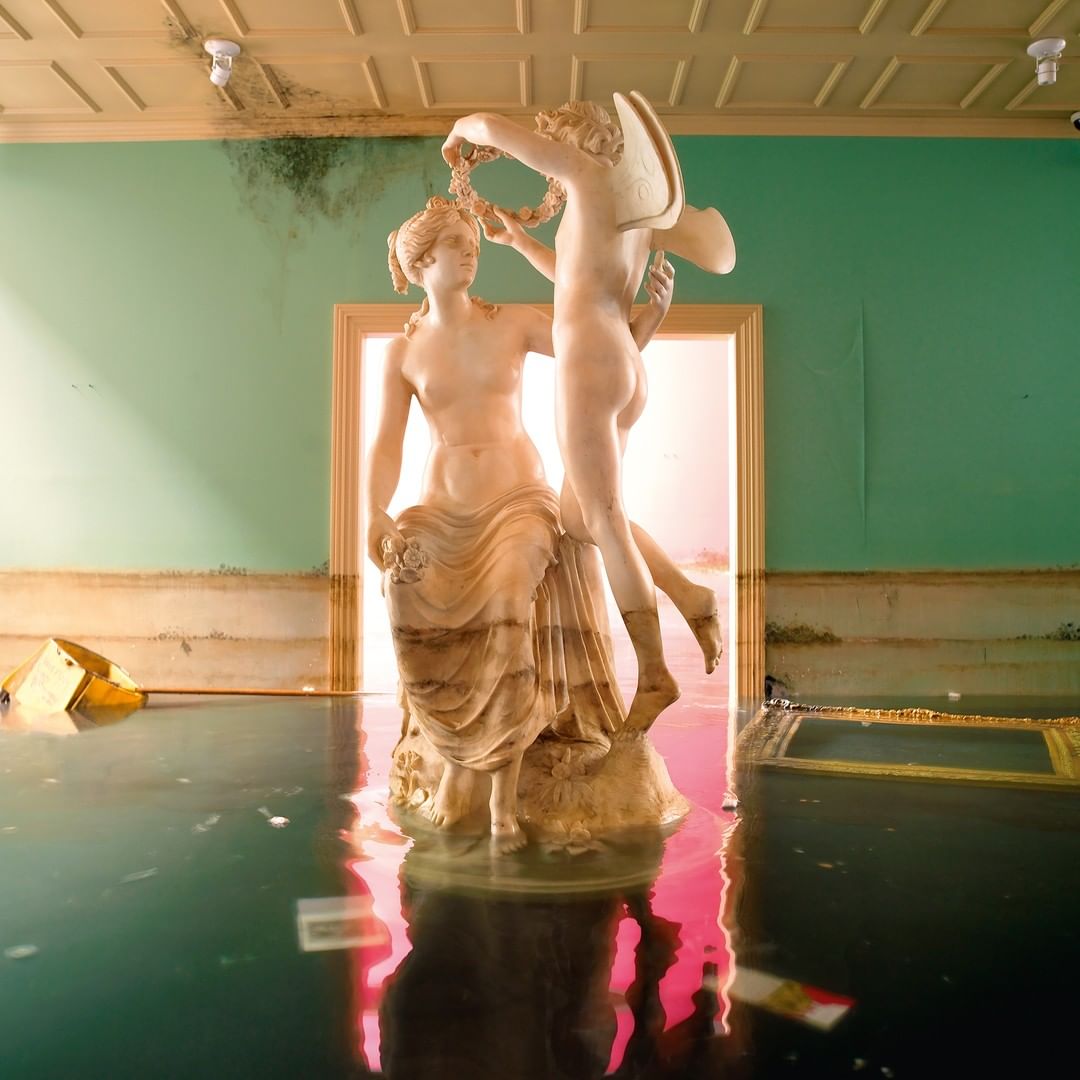 The Museo delle Culture di Milano is a public museum dedicated to the world's cultures and their influence on the history of Italy. The museum showcases a remarkable collection of more than 15,000 artifacts, many of which are the result of a decade-long collaboration between other institutions, collectors, and museums. The museum has a permanent exhibition and hosts a range of temporary-themed exhibitions, workshops, and events. The Museo delle Culture is housed in a 19th-century former agricultural and industrial school building in the Parco Sempione area of Milan.
Address: Via Tortona, 56, 20144 Milano
3. Pinacoteca Ambrosiana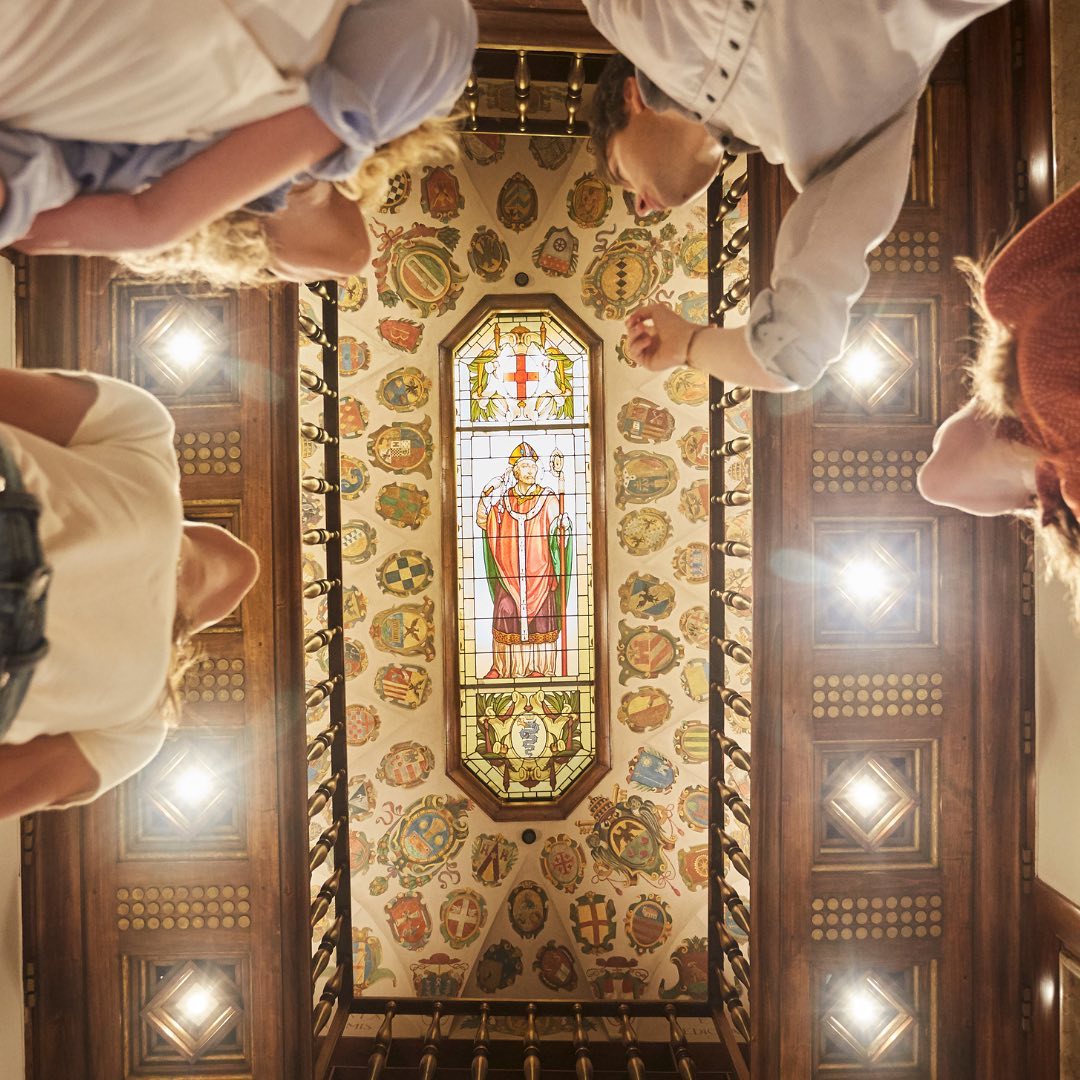 The Pinacoteca Ambrosiana is an art museum in Milan, Italy. It houses a collection of Western paintings from the 13th to the 16th century, Medieval and Renaissance sculptures, as well as a collection of photographs and rare books. In the first decades of the 16th century, Milan became one of the artistic centers of Northern Italy, thanks to its strong tradition in the applied arts, the patronage of its rulers, and to the presence of many artists. The new museum was next to the Archbishop's Palace and it was open to the public.
Address: Piazza Pio XI, 2, 20123 Milano
4. Museo del Novecento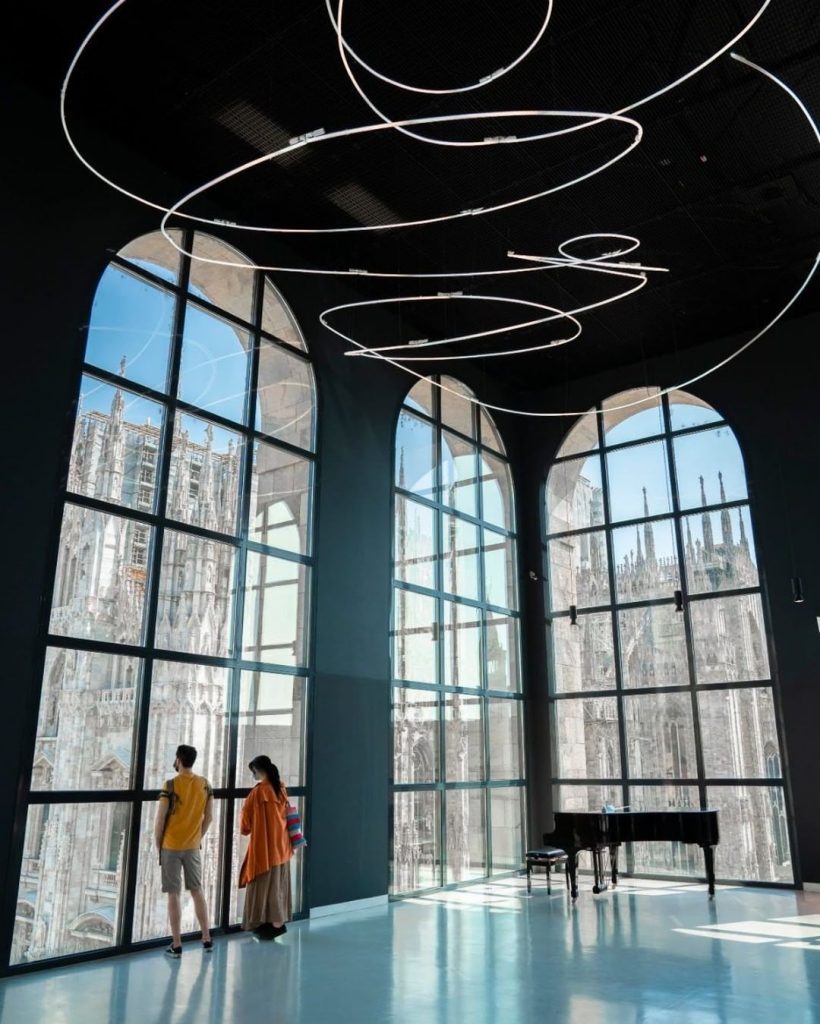 The Museo del Novecento di Milano was founded in 1972 and is located in a 15th-century building in the Parco Sempione area of Milan. The museum is dedicated to the art of the 20th century, with the collection being focused on Italian art between 1900 and 1970. The collection includes works by artists such as Giorgio de Chirico, Carlo Carrà, Emilio Vedova, and Renato Guttuso. The museum also hosts temporary exhibitions and is home to the International Documentation Centre of 20th Century Art.
Address: Piazza del Duomo, 8, 20123 Milano
5. Pirelli HangarBicocca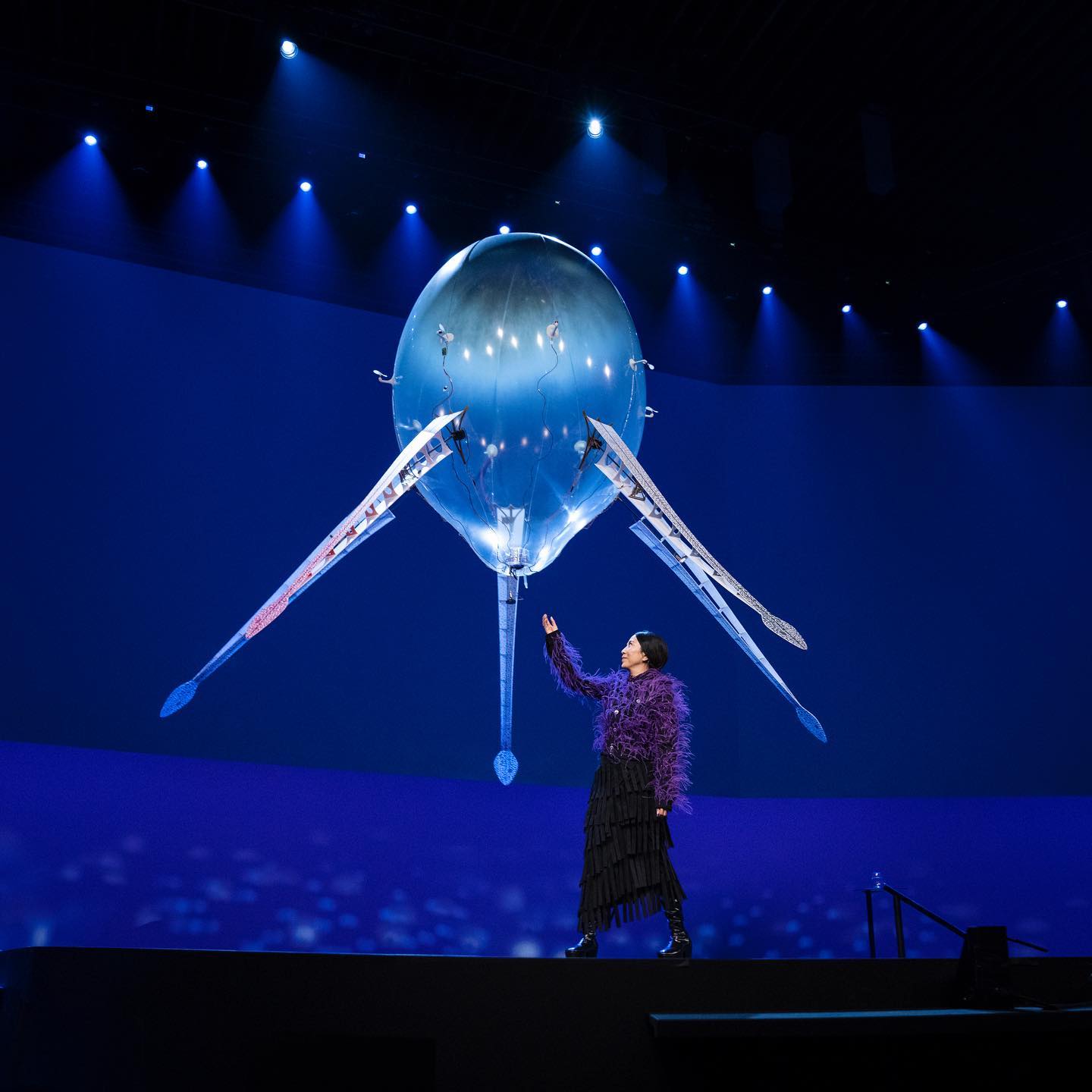 HangarBicocca is an enormous former industrial building in Milan's Parco Doganale, just a few minutes walk from the city's Central Railway Station. It is home to two exhibition spaces, two art libraries, a restaurant, a bookshop, and a gift store. The largest space is the hangar, which was previously used to manufacture airplane tires. It is now used for art exhibitions and events, such as Milan Design Week, the Design Village, and the Triennale Design Museum. The smaller space, the boiler house, houses the Pinacoteca Ambrosiana museum.
Address: Via Chiese, 2, 20126 Milano
If you want to be surprised, access the link: 20 Best things to see in Milan + Bonus 5 hidden gems
6. Pinacoteca del Castello Sforzesco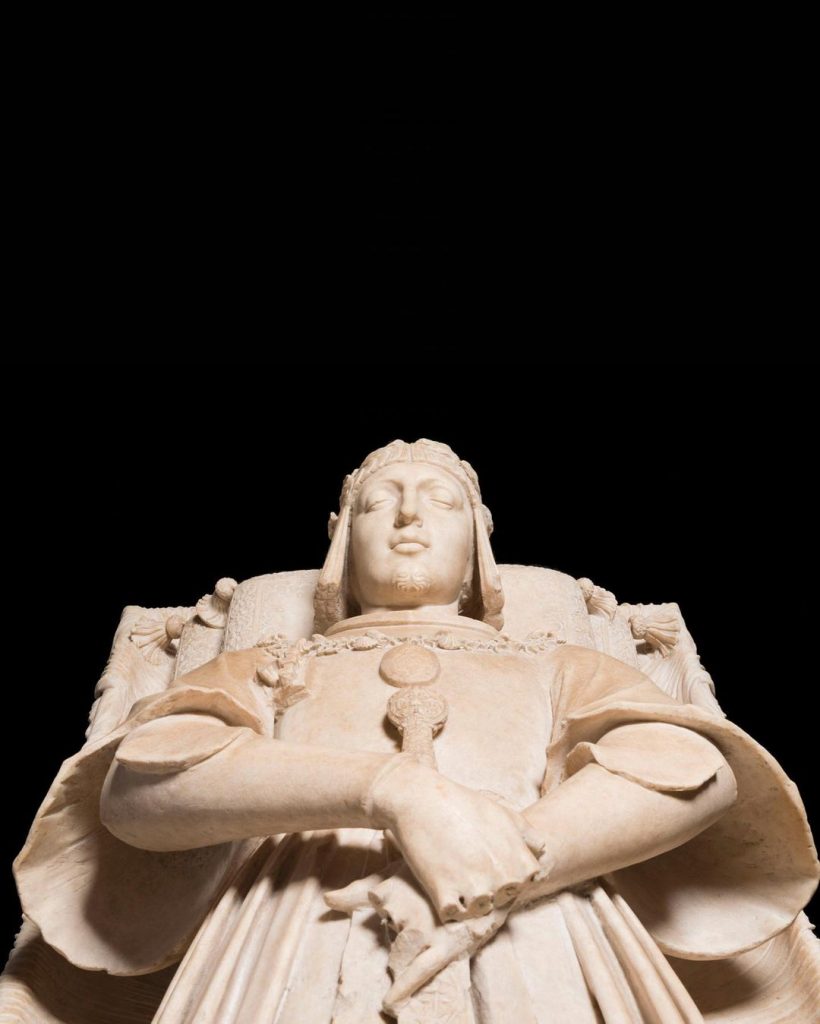 The Pinacoteca del Castello Sforzesco is a public art museum in Milan. It holds a significant collection of paintings from the 14th to the 19th century, including Leonardo da Vinci's The Virgin of the Rocks. The museum is housed in the Sforza Castle in the city's center, a 15th-century building that was once the residence of the Milanese Visconti and Sforza families and has housed a museum since the late 19th century. The current museum building was designed by architect Carlo Scarpa, who completed the work in 1959. The museum's collection holds a large number of Italian artworks, including frescoes, paintings, and sculptures, dating back to the 14th century.
Address: Piazza Castello, 20121 Milano
7. Fondazione Prada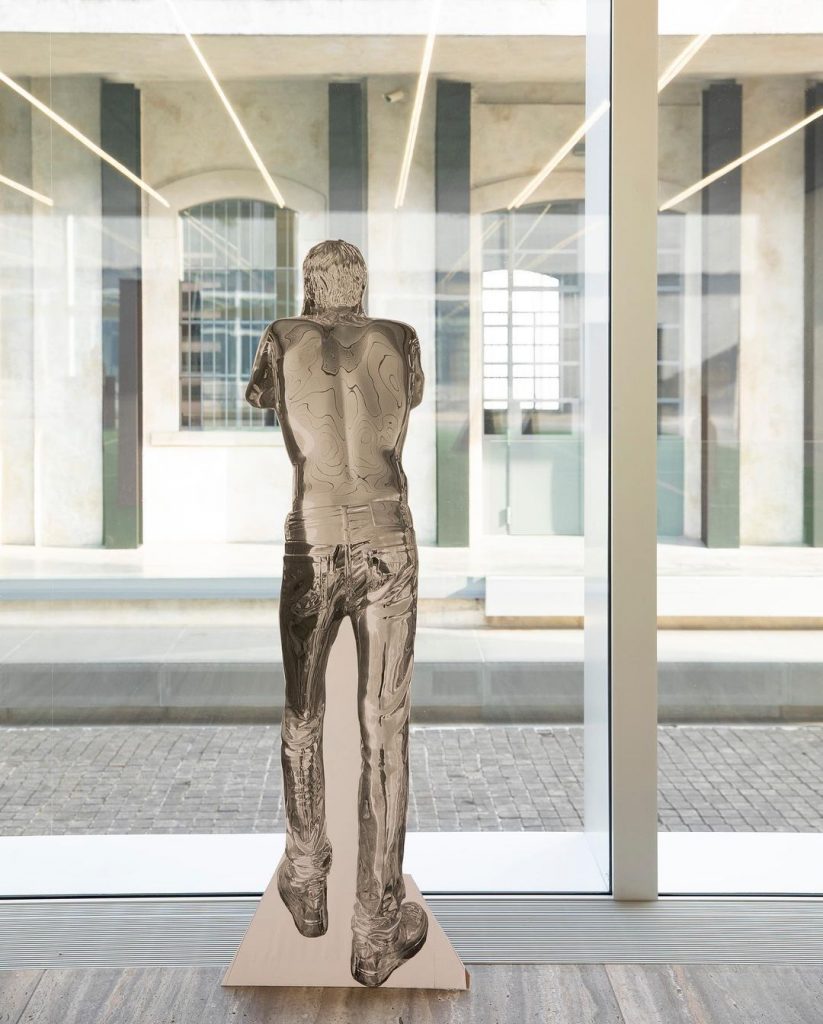 Fondazione Prada is a public foundation dedicated to promoting and studying contemporary art and conserving and preserving the Prada Artigianato e Industrie artistic heritage. Situated in a former hemp fiber factory in the Parco di Monza area of Milan, the foundation hosts a range of exhibitions and houses an extensive art library. It is also home to a permanent exhibition by artist Carla Gentili and hosts a range of other contemporary exhibitions, conferences, and workshops.
Address: L.go Isarco, 2, 20139 Milano
8. La Triennale di Milano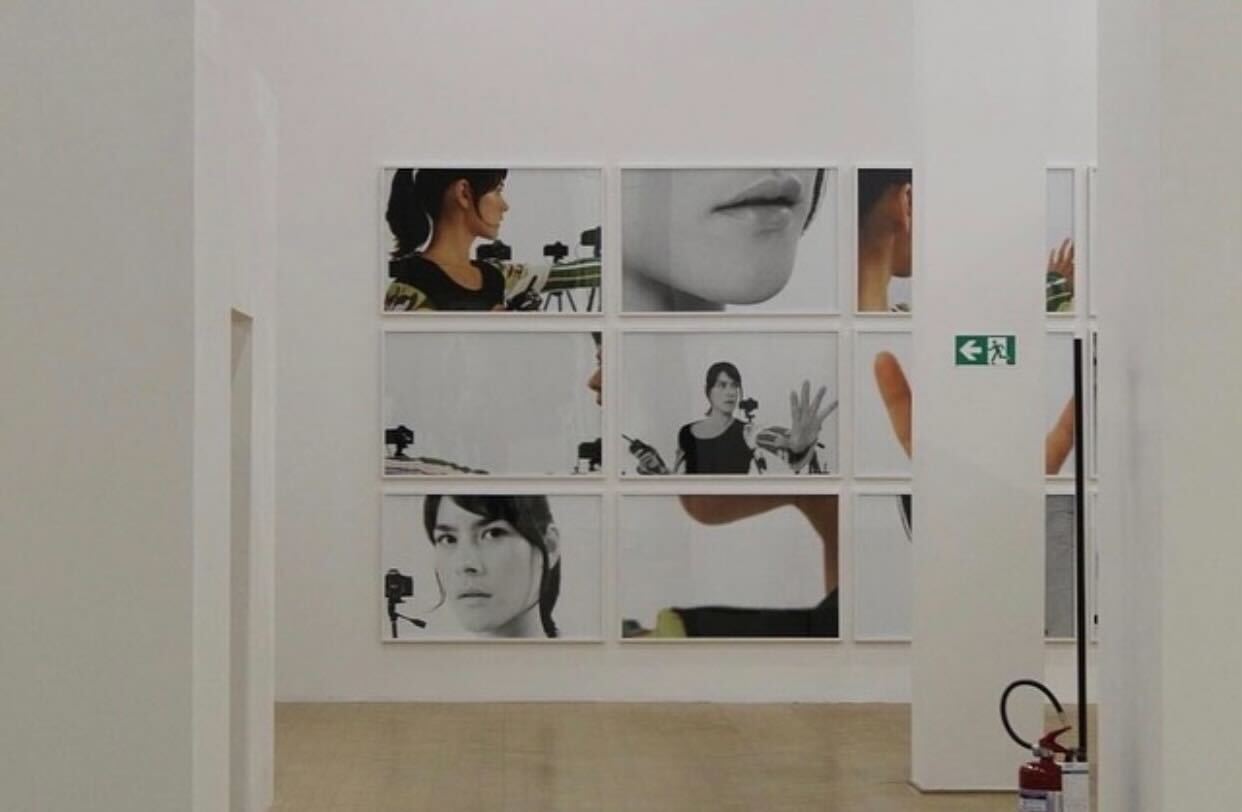 The Triennale Design Museum is a museum dedicated to the exhibition of design, architecture, and the visual arts. Located in the Parco di Monza area of Milan, the museum comprises three exhibition spaces and is home to the International Council of Museums' Design Museum and the International Design Forum. The museum also publishes a series of books and has a library and archive dedicated to design and architecture.
Address: Viale Emilio Alemagna, 6, 20121 Milano
9. Gió Marconi Gallery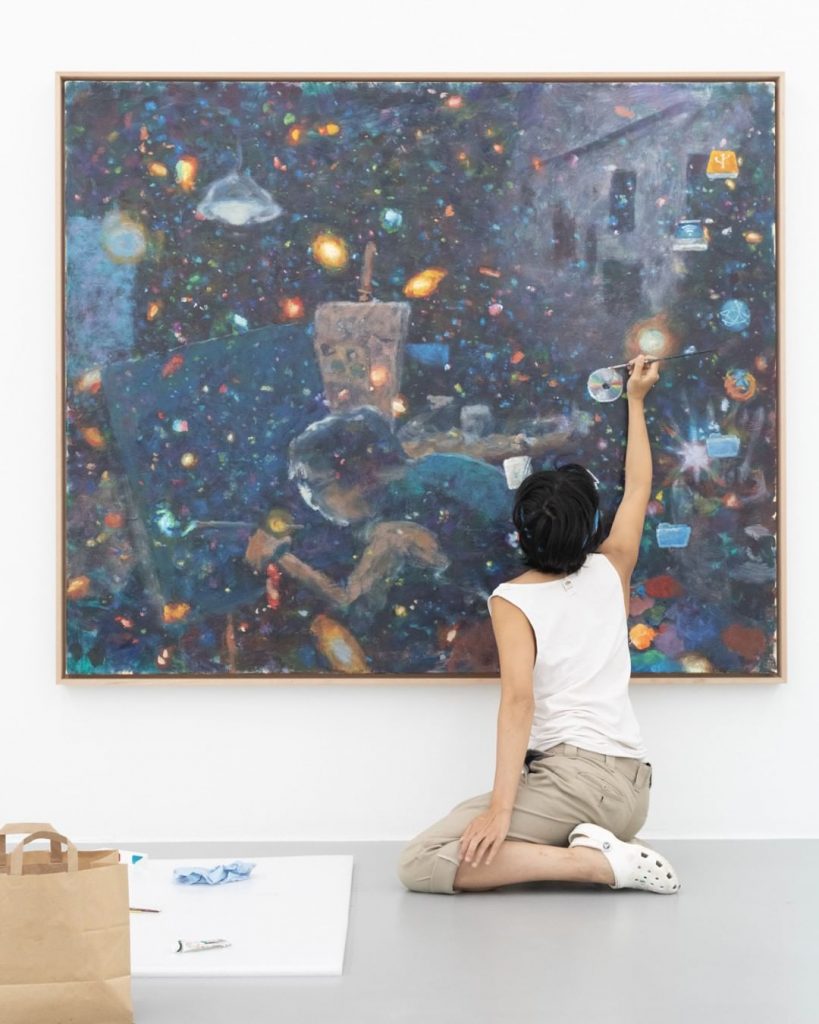 The Gió Marconi Gallery is a contemporary art gallery located in the Parco di Monza area of Milan. The gallery hosts a range of exhibitions by both emerging and established international artists, and is known for its exhibitions that focus on video art. The gallery is also dedicated to the production of new media artworks and produces and publishes audiovisual works.
Address: Via Alessandro Tadino, 20, Via Alessandro Tadino, 15, 20124 Milano
10. Tornabuoni Arte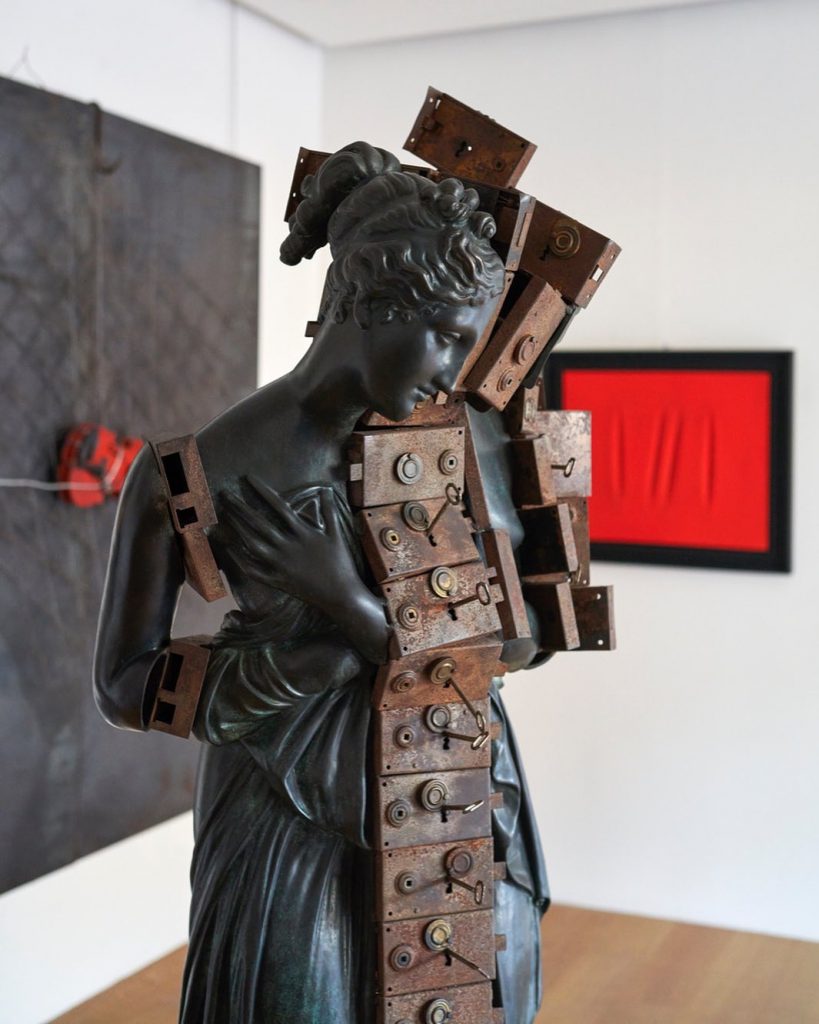 Tornabuoni Arte is a must-see for any lover of 20th-century Italian art. The space is dedicated to the works of one of Italy's most influential artists, Lucio Fontana, who is known for his innovative approach to the medium and his ground-breaking use of 'concentric' and 'lacer' cuts. The gallery hosts a series of rotating exhibitions dedicated to contemporary art and is located in the heart of the city, just next to the famous Gothic-style Santa Maria Novella church.
Address: Via Fatebenefratelli, 34/36, 20121 Milano
11. Galleria Massimo De Carlo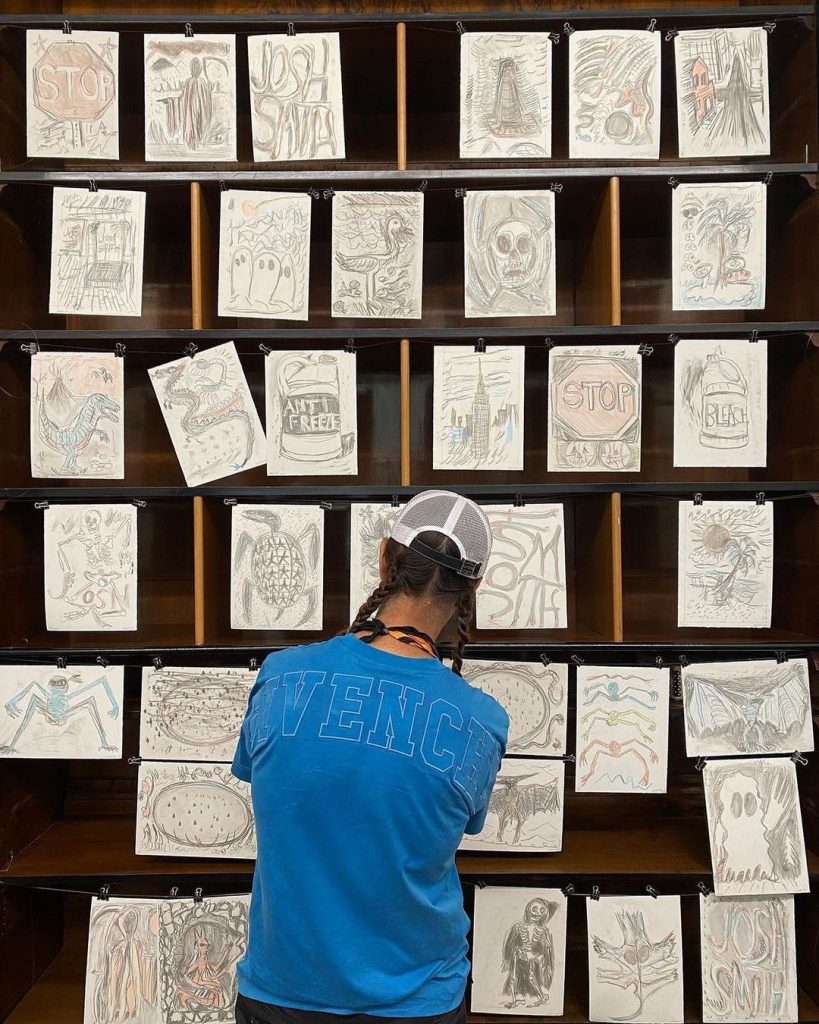 For lovers of international modern and contemporary art, the gallery of Massimo De Carlo, which is located just a short walk from the Duomo, is an absolute must-see. This leading Milanese gallery has been at the vanguard of contemporary art since the 1960s and specializes in showcasing the work of both established and emerging artists from all over the world. The gallery hosts a regular calendar of exhibitions and events, including talks and lectures, seminars, and master classes, led by the artists themselves.
Address: Citofono: MASSIMODECARLO, Viale Lombardia, 17, 20131 Milano
12. Casa Museo Boschi Di Stefano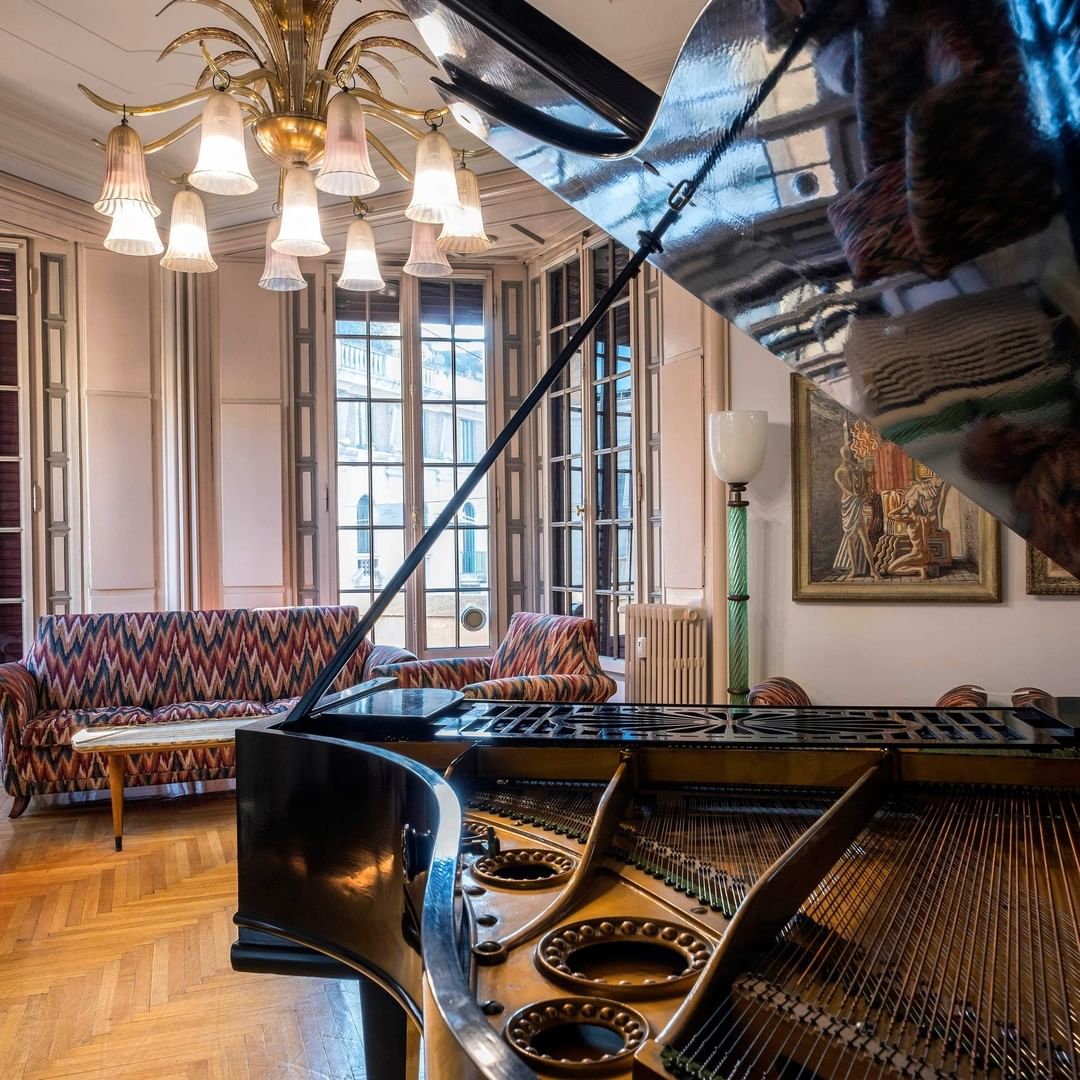 Just a few blocks from Piazza del Duomo, in the heart of Milan's city center, sits a 400-year-old Renaissance-style building that once served as the home of art collector Carlo Guerrini. The building was bought in 1943 by the Boschi di Stefano family, who transformed it into a private art museum and has since become a much-loved Milanese cultural landmark. This charming gallery hosts a small but representative collection of Renaissance-era art, including paintings by the likes of Titian, Paolo Uccello, and Lorenzo di Credi.
Address: Via Giorgio Jan, 15, 20129 Milano
13. Espinasse 31 – Milano Contemporary Art Gallery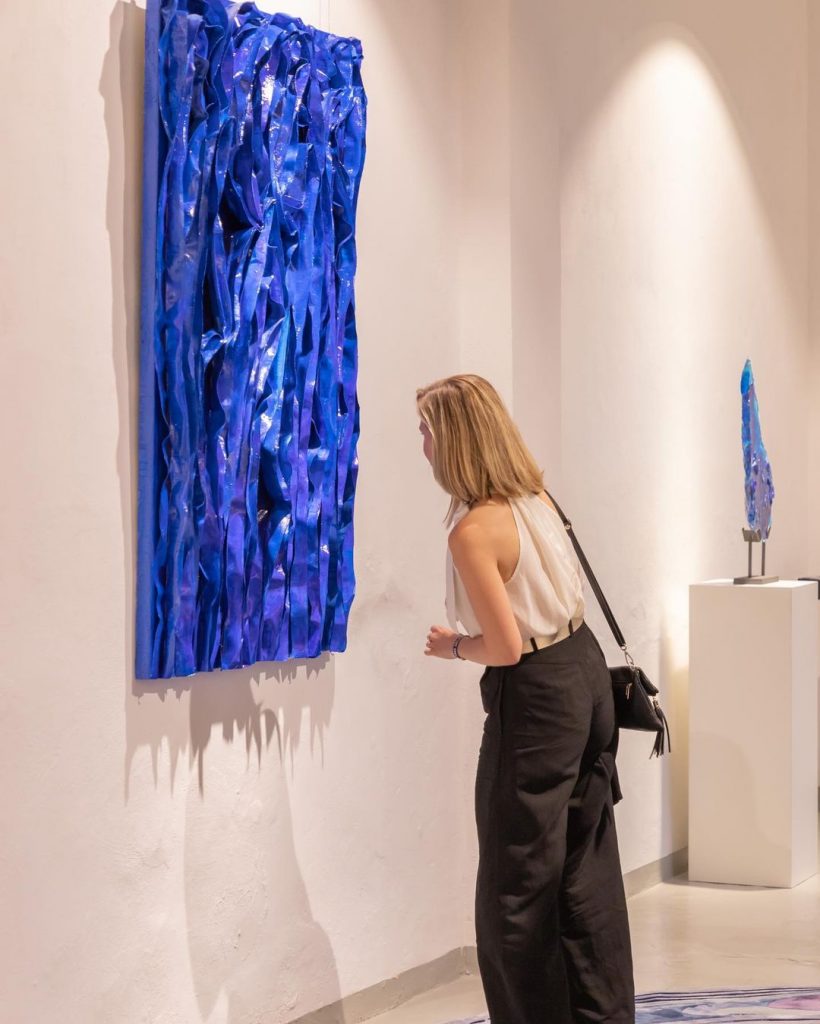 Espinasse 31 is a contemporary art gallery that showcases the work of both emerging and established artists from around the world. This unique gallery, which is located in the heart of the city, is renowned for its cutting-edge shows and offers an exciting and fresh perspective on contemporary art.
Espinasse 31 is open to both emerging and established artists and encourages artists to apply to exhibit their work.
Address: Viale Carlo Espinasse, 31, 20156 Milano
14. Gilda Contemporary Art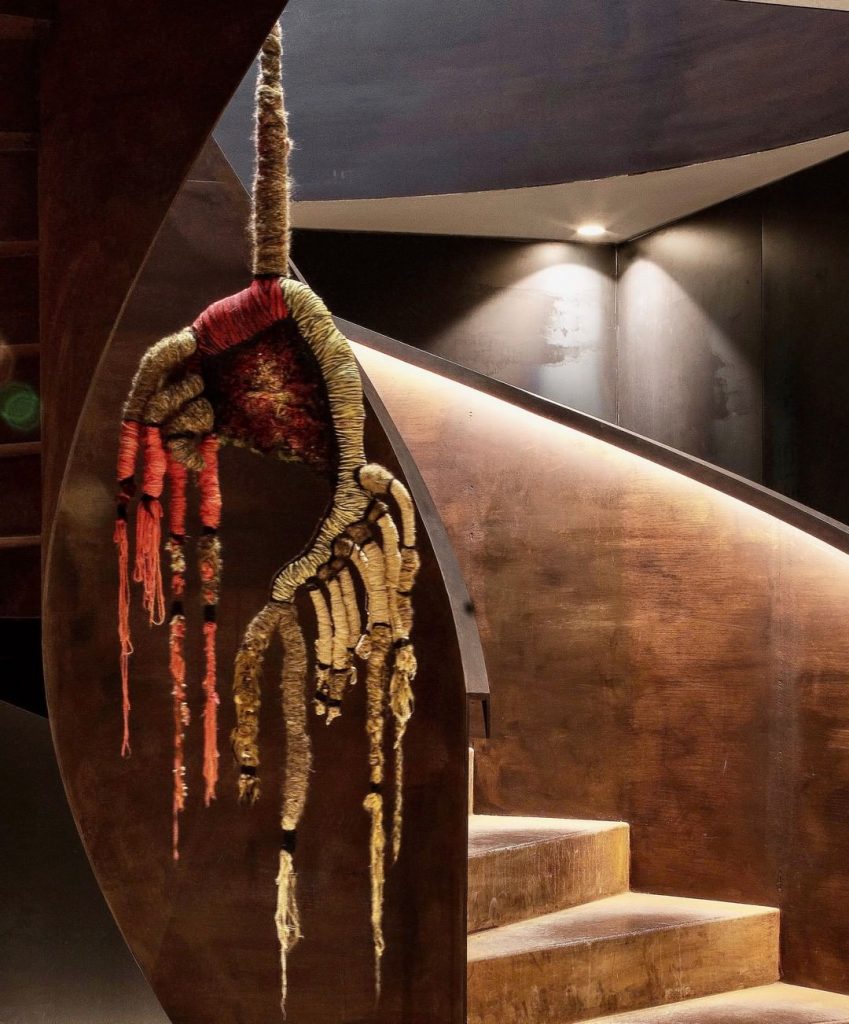 Gilda Gallery is dedicated to showcasing the work of both emerging and established artists from Italy and across the world. This is one of the city's oldest contemporary art galleries and has been showcasing the work of both young and established artists since 1957. Gilda is open to both emerging and established artists and encourages artists to apply to exhibit their work.
Address: Via S. Maurilio, 14, 20123 Milano
15. ERA GALLERY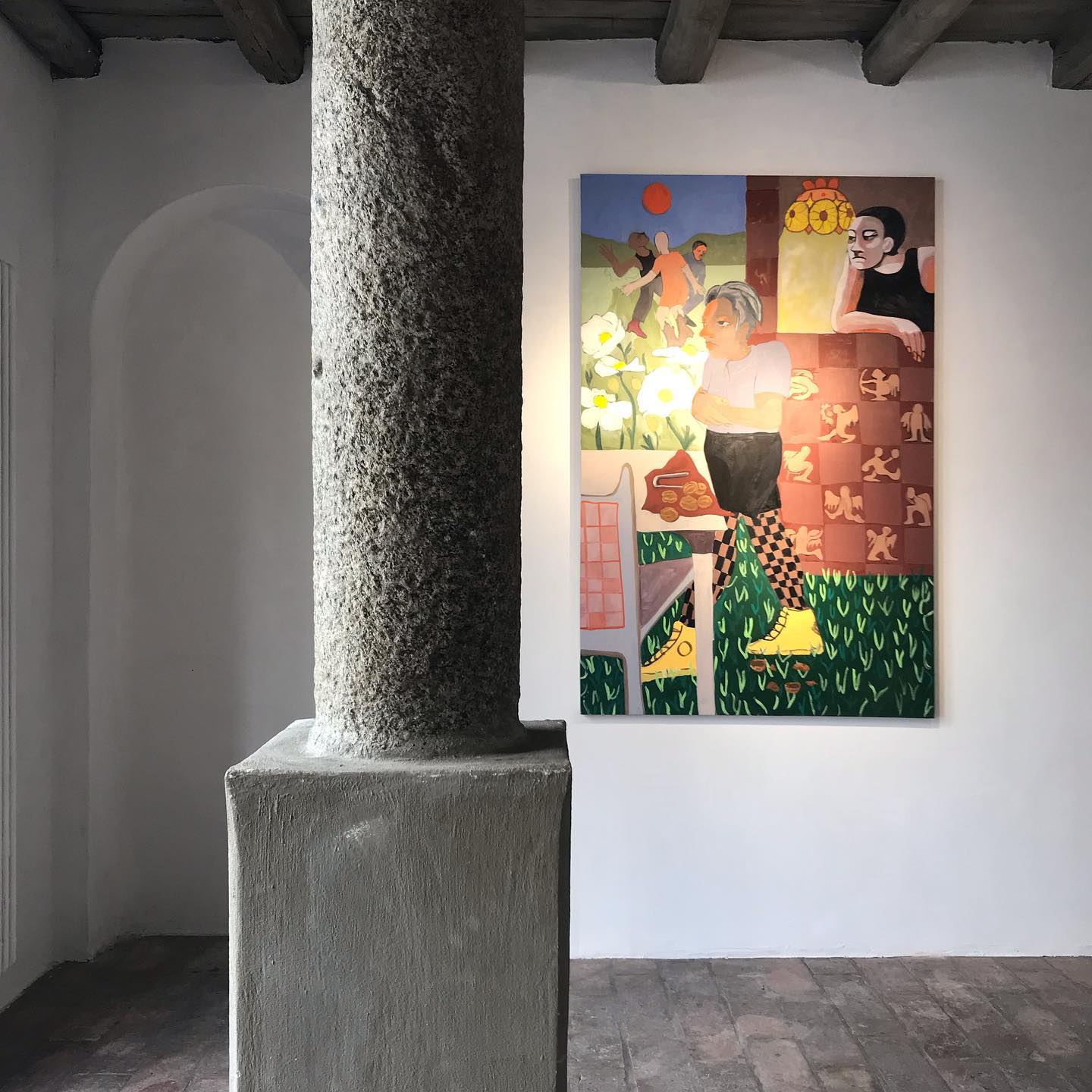 ERA Gallery is a contemporary art gallery that showcases the work of both emerging and established artists from Europe and the Americas.
This unique gallery, which focuses on the disciplines of painting, photography, and sculpture, boasts a truly impressive list of past exhibitions and includes works by, among others, Pablo Picasso, Zaha Hadid, Alexander Calder, and Andy Warhol.
Address: Ground floor courtyard, Via Palermo, 1-5, 20121 Milano
16. Poldi Pezzoli Museum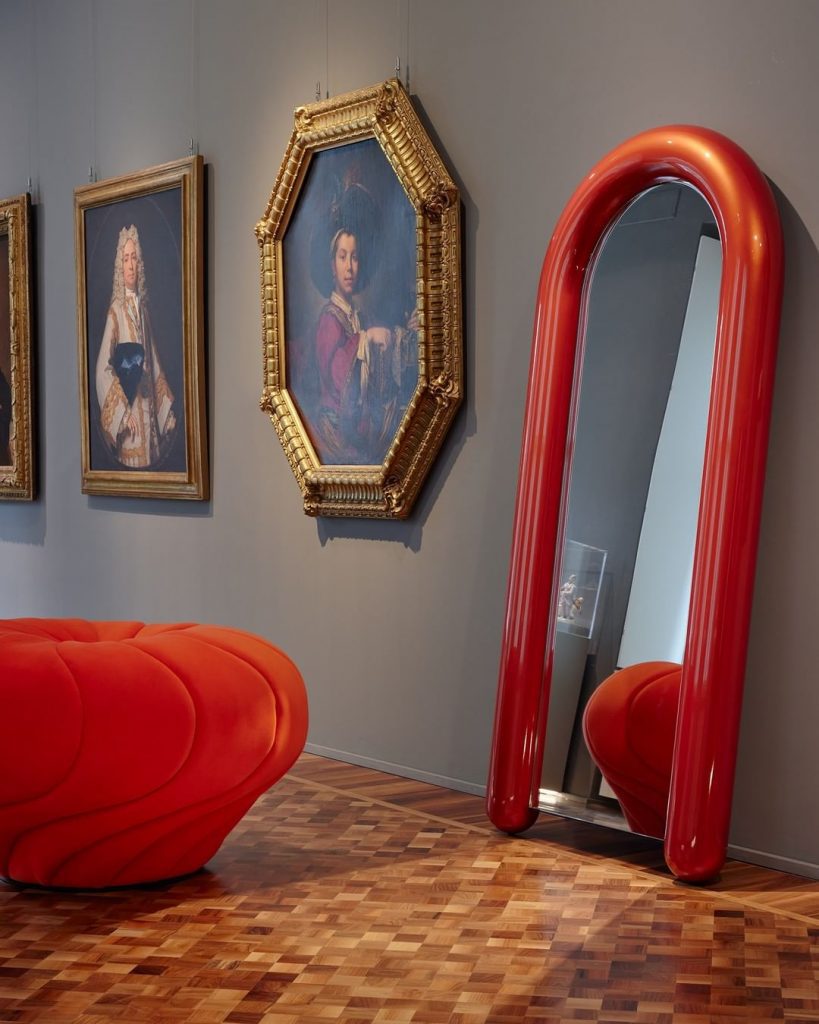 The Poldi Pezzoli Museum is located in the elegant and charming setting of a 15th-century palazzo. It is home to one of the world's most important and extensive collections of Japanese art, including rare ukiyo-e prints, lacquer and porcelain pieces, and painted scrolls.
The museum also hosts several other exhibitions throughout the year, including a fascinating and extensive collection of Renaissance-era paintings, drawings, and sculptures.
Address: Via Alessandro Manzoni, 12, 20121 Milano
17. Avanguardia Antiquaria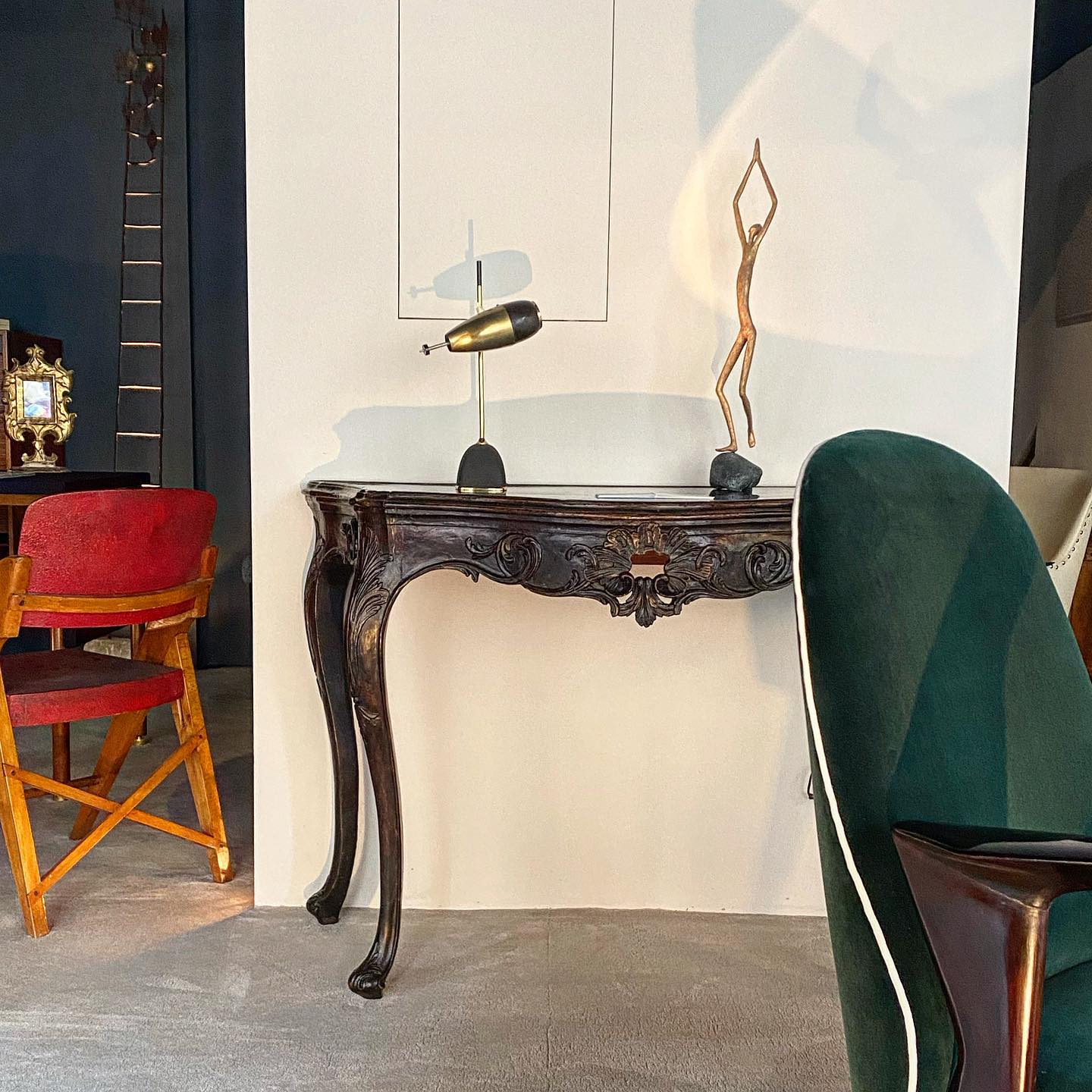 Galleria Antiquaria Milan is a fine art gallery, located in the heart of Milan, specializing in showcasing the work of emerging and established Italian artists. Here you will find a place of research over time: a gallery and exhibition space for art and antiques.
The art of the past and the present life together in this place where you inhale and exhale art.
Address: Via Luigi Canonica, 20, 20154 Milano
18. Villa Necchi Campiglio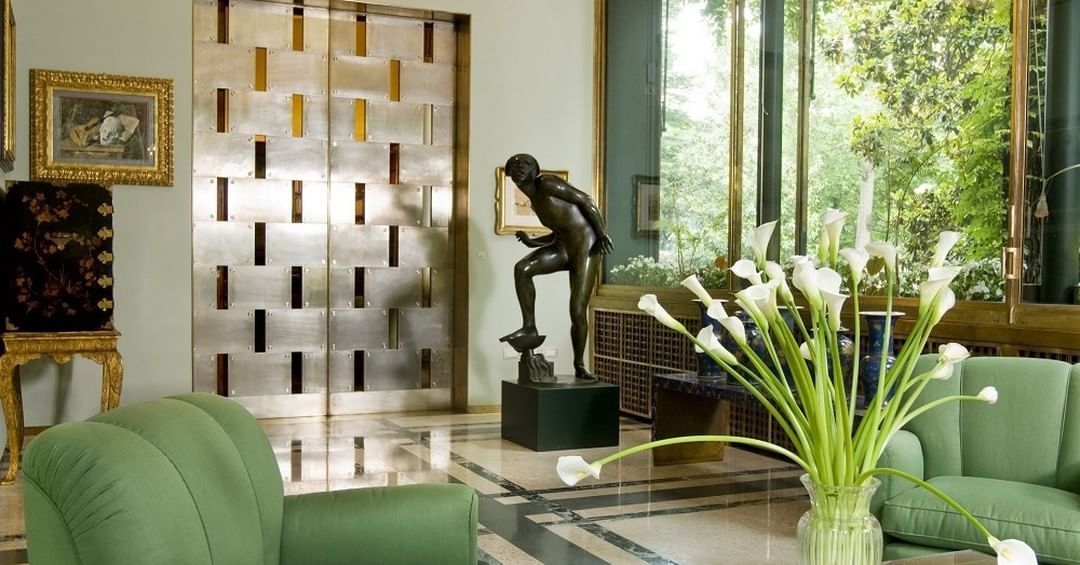 Villa Necchi Campiglio is a building worth visiting for its exquisite Art Deco furnishings and decorations and for being one of the first modern houses in Milan, with an elevator, telephones and intercoms, and a heated swimming pool. This property sometimes hosts events such as flower exhibitions and farmers ' markets in the beautiful gardens around the villa.
Address: Via Mozart, 14, 20122 Milano
19. Museo delle illusioni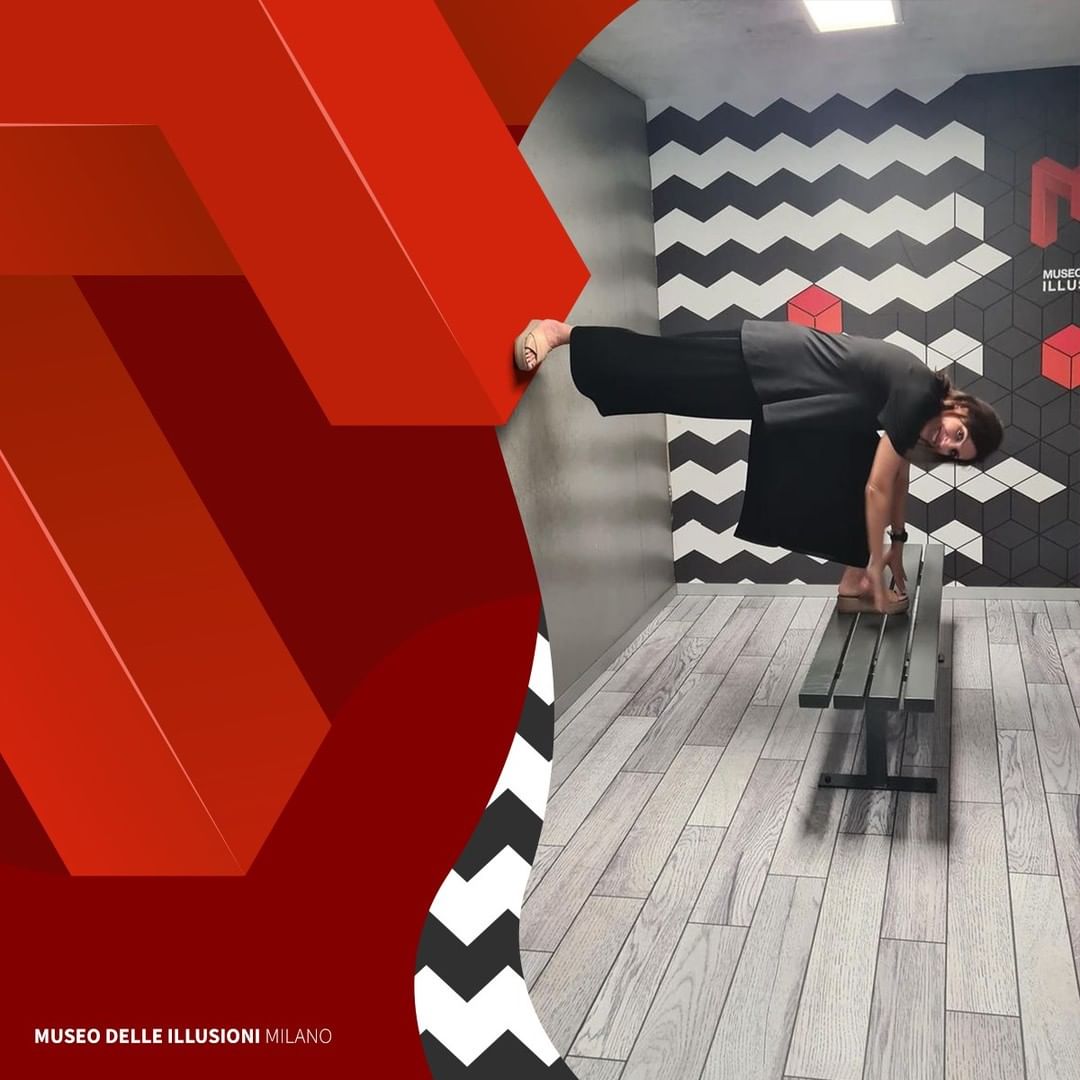 This museum holds exhibitions that explore the fascinating history of visual illusions and their role in art, science, and culture. With three exhibitions currently running, there is plenty to see and learn here. The exhibition "Dazzling 3D" is dedicated to the history of stereoscopic images, with over 200 works on show. "Perception and Imitation. Optical Illusions between Art, Science, and Culture" explores the connection between visual illusions, artistic representation, and scientific investigation. A separate section of the exhibition is dedicated to optical illusions created by artists, including works by Leonardo da Vinci and Salvador Dalí. "The Floating World", the third exhibition, is a collection of Japanese woodblock prints, exploring themes of nature, beauty, and the passage of time.
Address Via Luigi Settembrini, 11, 20124 Milano
20. The Last Supper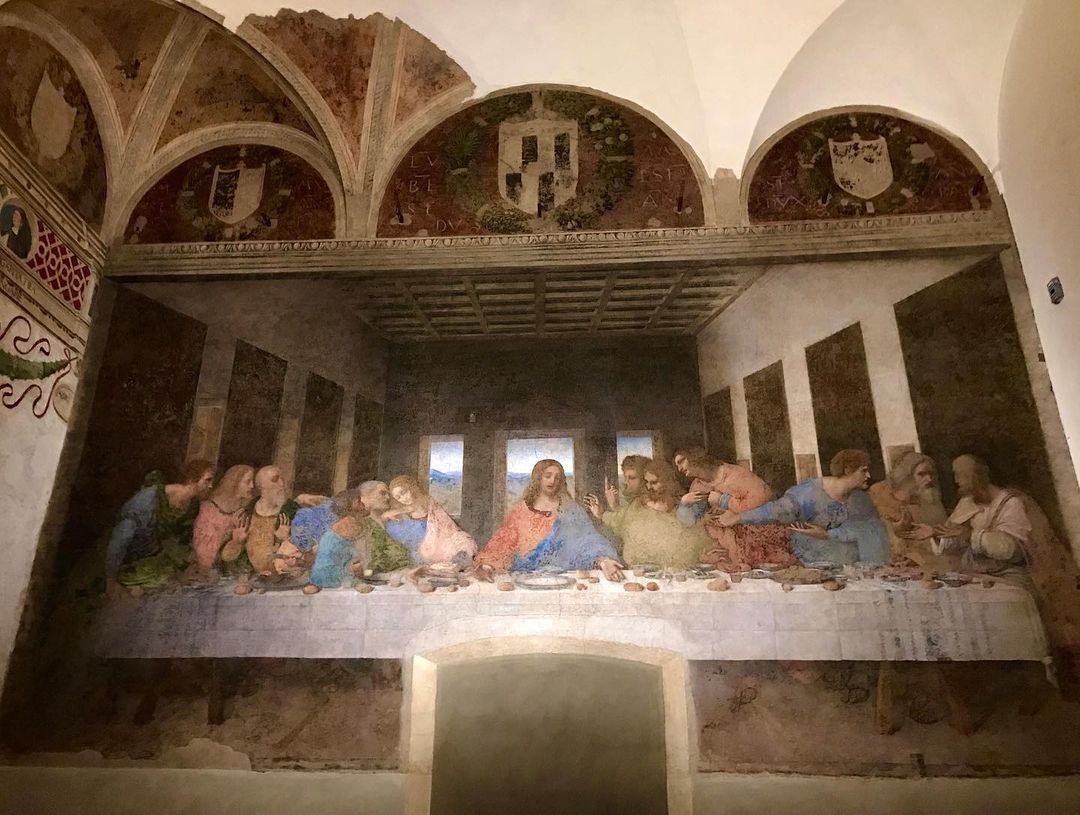 The Last Supper is Leonardo da Vinci's most mysterious artwork, depicting the apostles' response to Jesus' statement that one of them would betray him. One of the great artistic enigmas is the strange expression on Jesus Christ's face, halfway between sorrow and hopelessness.
Although there is only one piece on display here, you must pay to enter, and it is one of Milan's top attractions. I have listed it here in spite of this because it is one of the best things to do here.
Address: Piazza di Santa Maria Delle Grazie, 2, 20123 Milano
21. Memphis Milano Galleria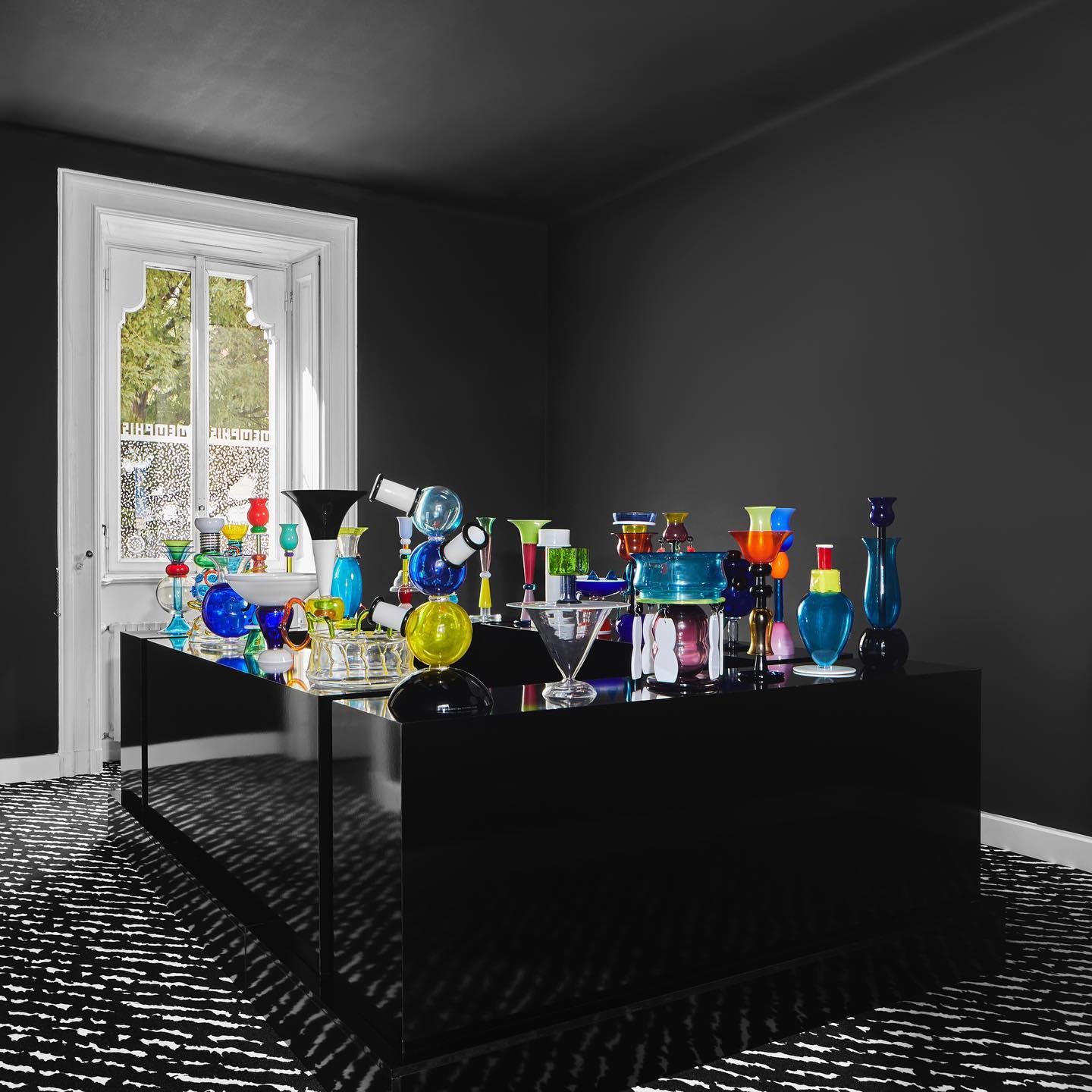 The Memphis Milano Galleria is actually a Milanese space dedicated to the exhibition and sale of all the products of the Memphis company. The exhibitions are held annually, and the Galleria Post Design pursues the purpose of recording and documenting the transformations of taste and aesthetics: its laboratory character is eclectic and not homogeneous.
Address: Largo Claudio Treves, 5, 20121 Milano
22. Museo della Permanente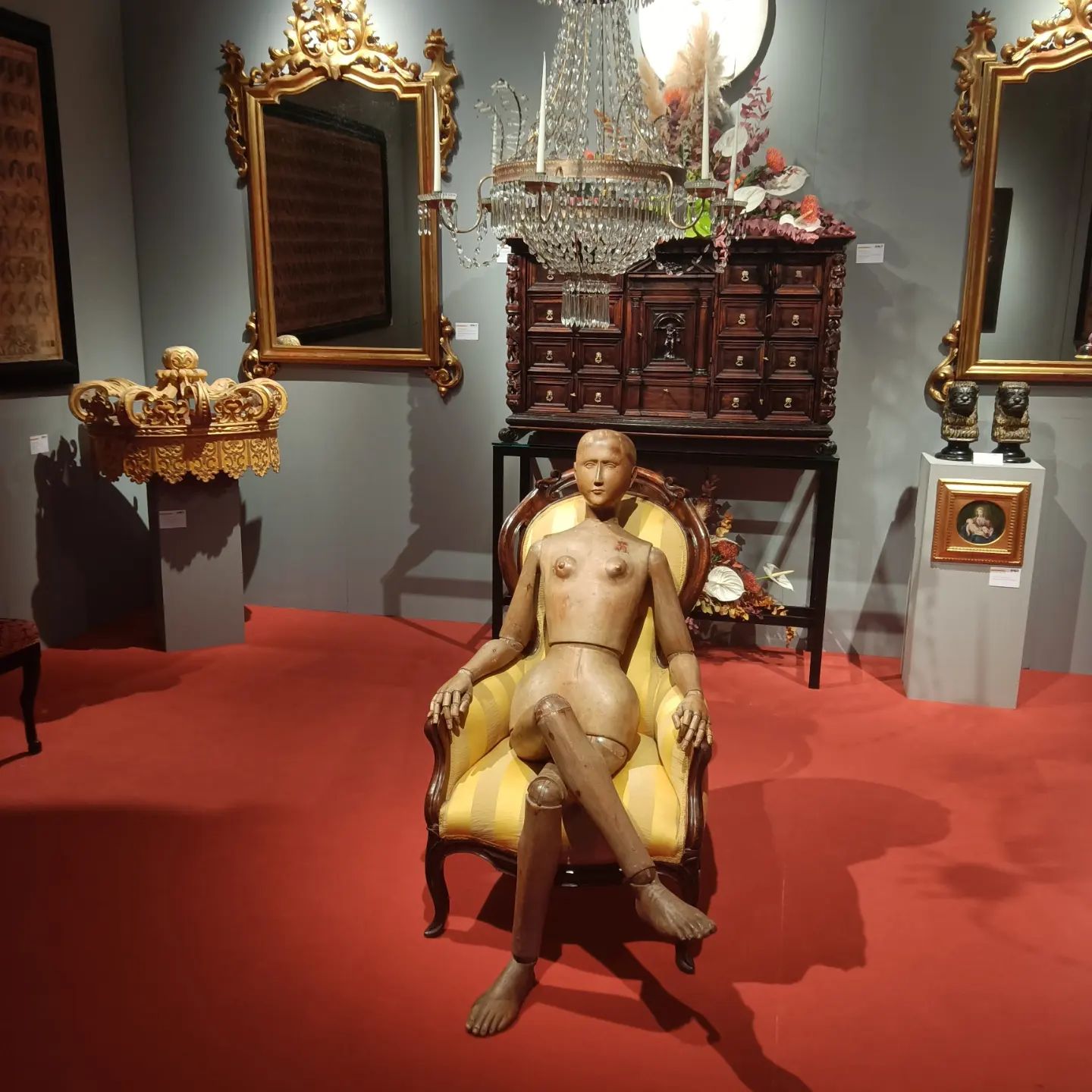 With a special focus on modern and contemporary art, the Permanente Museum presents a rotating program of exhibitions from its collection and collaborating institutions. Highlights from the current program include a survey of the breadth, a retrospective, and an unmissable exhibition of works by the late American artist and photographer Andy Warhol.
Address: Via Filippo Turati, 34, 20121 Milano
23. Cardi Gallery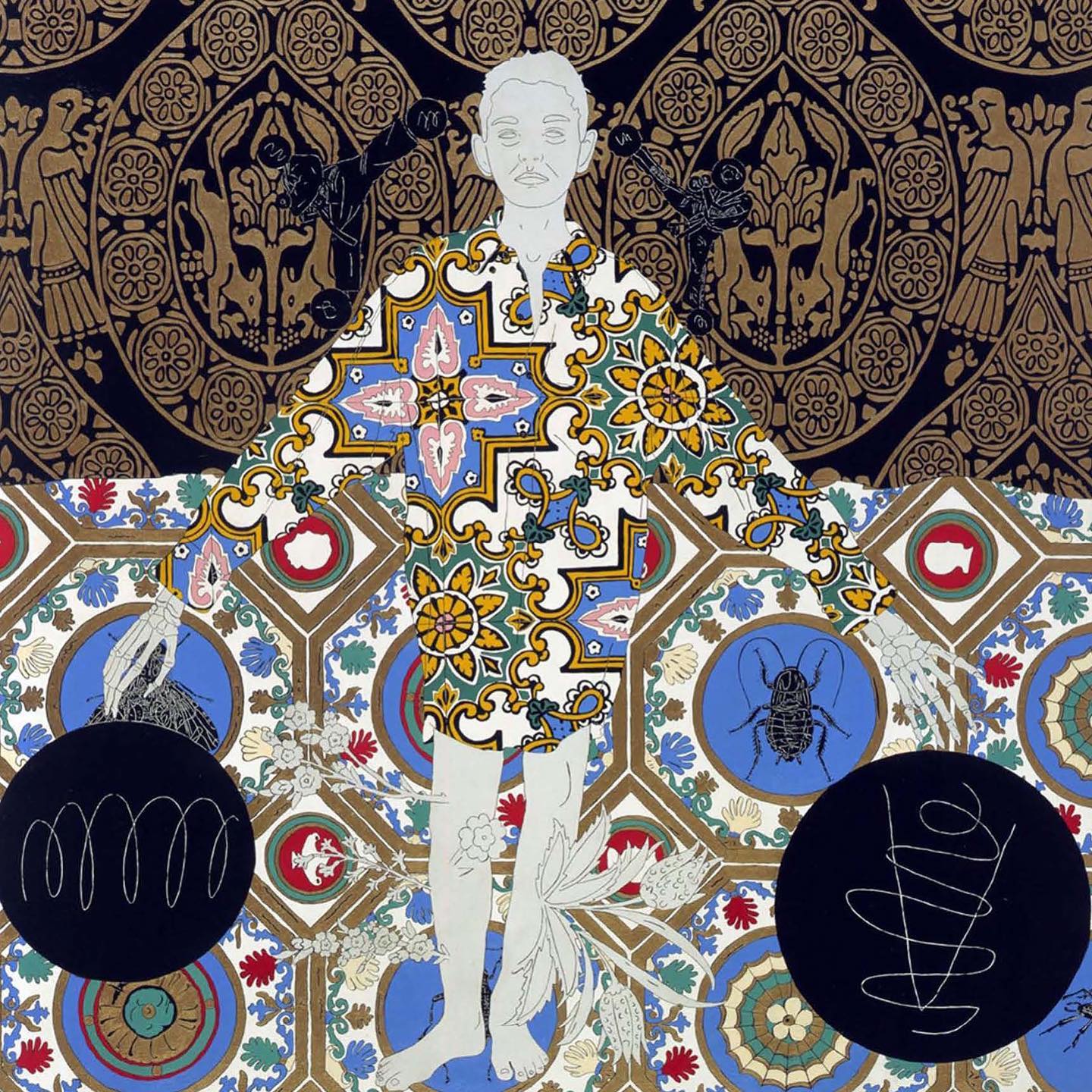 Cardi Gallery it's a pioneering gallery for international contemporary art, so during regular exhibitions, visitors can expect to find a wide range of media and styles putting a fresh, contemporary spin on art historical movements, and themes. As well as showing the work of established artists, Cardi Gallery has also pioneered the careers of many young Italian artists, making it a perfect place to discover new, up-and-coming art.
Address:Corso di Porta Nuova, 38, 20121 Milano
24. Dilmos Milano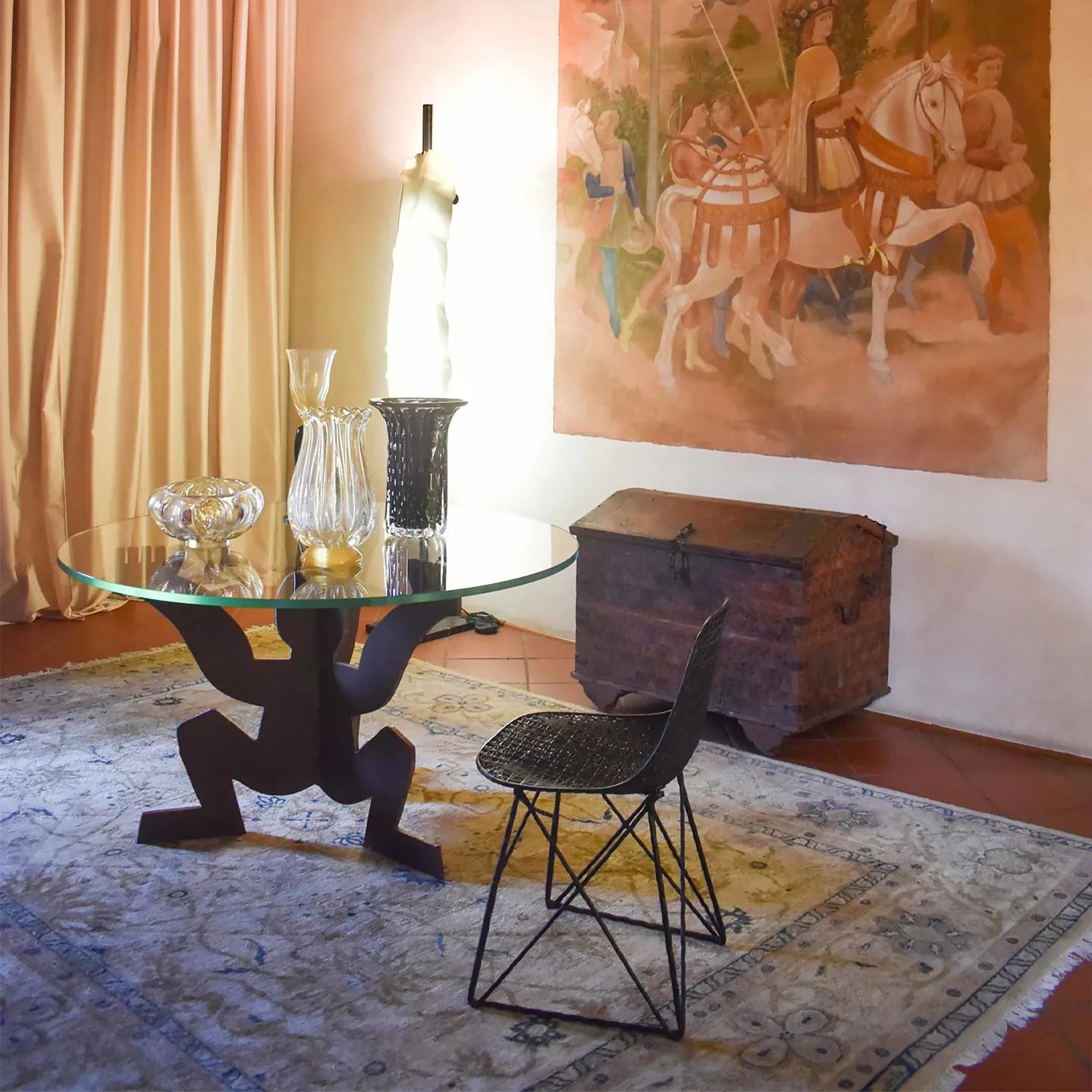 Dilmos Milan has been curating exhibitions of contemporary art since 2002. The space is small but perfectly formed, with an ever-evolving program of exhibitions showcasing the work of emerging and established artists worldwide. Dilmos Milan's exhibitions are always original and edgy, showcasing emerging and experimental art forms such as photography, sound art, video, and installation art.
Address: Via S. Marco, 1, 20121 Milano
25. Dimore Gallery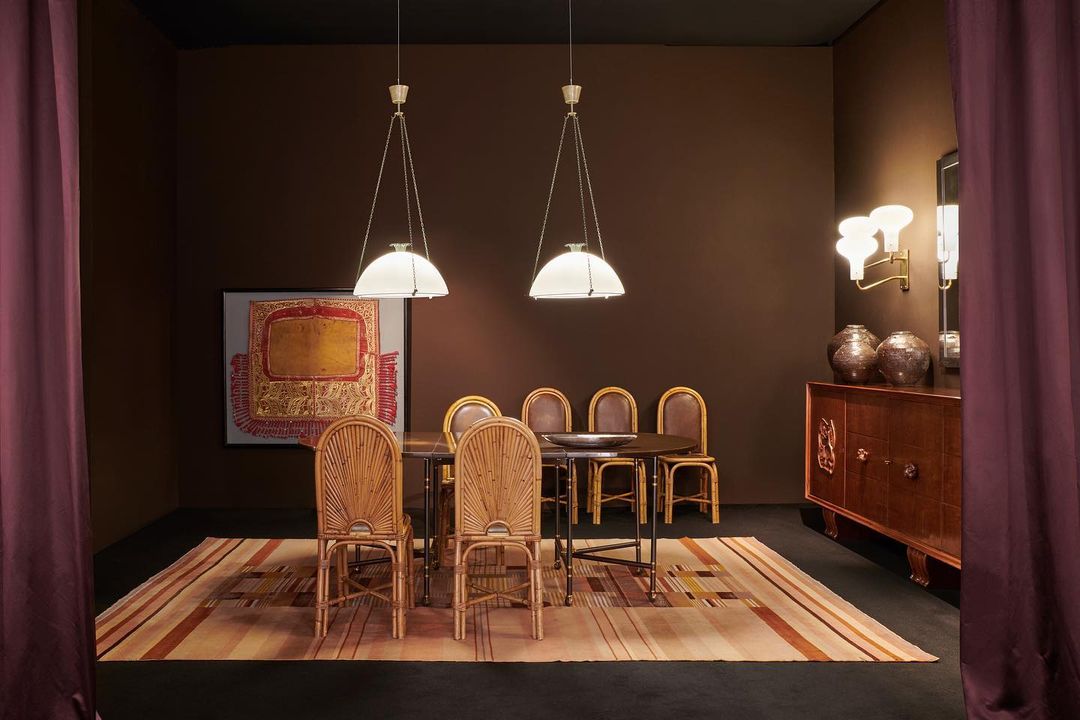 For lovers of contemporary art, Dimore is Milan's must-visit gallery. This small, independent museum, which opened in 2007, presents a program of exhibitions from both its permanent collection and those of other international artists.
Address: Via Giovanni Battista Sammartini, 63, 20125 Milano
So, you know where to go – now all you have to do is make the most of them! Start by picking out one or two that you would like to visit, and plan your day around that. Make sure you are aware of opening hours and remember to factor in travel time to get there and back.
And, most importantly, bring your curiosity, and an open mind with Framey App!