Etymology
Finally, 2022 brings a fresh breath of air along with the chance to travel again. And boy, does this feel good! How does a city break, in the most fun and exciting city in Europe, sound? Framey app has a real treat for you! This is everything you need to know about London; the modern guide!
So, get your passport ready, and let's see what the trendiest destination has to offer in 2022!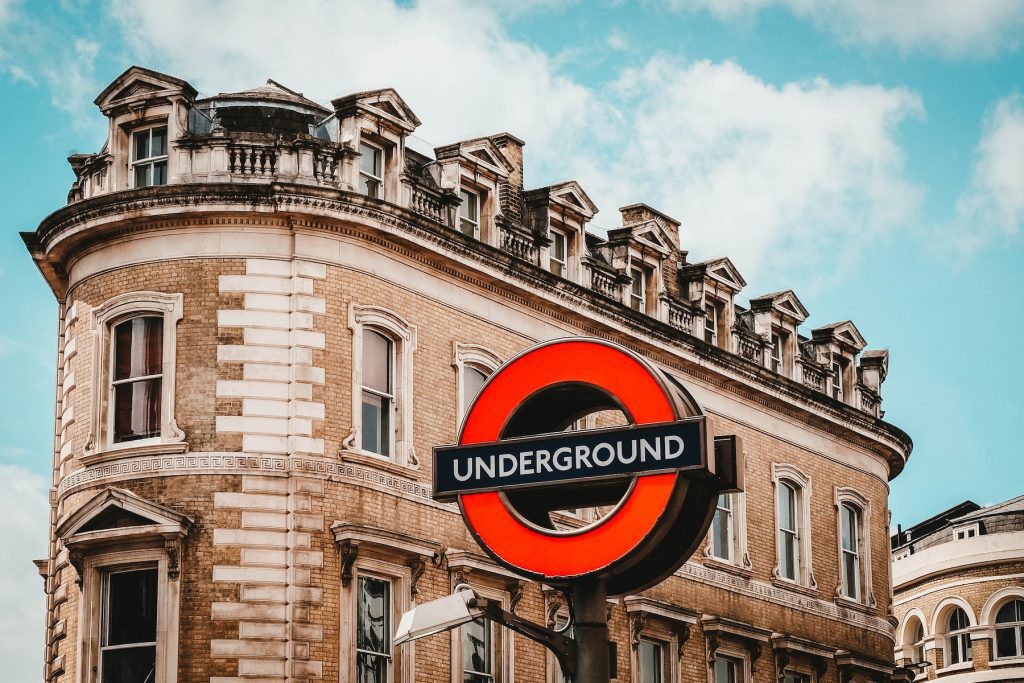 What is London?
Besides being the capital of the United Kingdom, London is one of the biggest, most famous cities, as well as a massive financial and economical superpower. So, whether you travel for business or pleasure, this time all roads lead to London.
What is London famous for?
You can not think of London without thinking of some of the most famous landmarks in the world. Even if you've never been to London you've surely seen them in a movie. 
Nothing says London more than royalty. When I think royalty I immediately associate it with Queen Elisabeth, the Crown jewels, and Buckingham Palace. But also, Kensington Palace, Westminster Abbey, Tower Bridge and Tower of London, and sometimes  Big Ben or as is formally known the Elizabeth Tower at the north end of the Palace of Westminster. 
What else should you expect to find in London? Fine cuisine with Michelin star restaurants, fashion, more than 200 museums and 230 theatres, Shakespeare Globe, James Bond, and Harry Potter. 
There is so much for you to explore, that you might actually have to plan your stay weeks ahead and choose carefully!
Everything you need to know about London
Being the capital of one of the biggest and long-lived empires of the world, London has a lot for you to uncover. So, let's find out a bit about everything you need to know about London, this incredible city and metropolitan area.
Etymology

The etymology of London comes with a little bit of a debate. But, fair to say, the most commonly accepted version is that London comes from Londinium. Londinium was the name the Romans gave the settlement (trading port) around 43 AD.
But also I can understand why some historians deem it quite unlikely, that Romans came up with it out of nowhere. As to the opinion of some linguists, it is possibly an adaptation of pre-Celtic words "plew" and "nejd", meaning a wide river, London's very own River Thames.
Others believe it to have been derived from the name Londinium, which was initially the name of a local Celtic chieftain or other variant being that it came from the Celtic word "lond"(wild).
In the absence of written records, it is indeed harder to get a consensus. Not to forget that throughout history you will find countless other variants; at least you'll get to enjoy all the legends. Should you wish to have a look at the inscription naming London from Londinium, you can find it in the galleries of the Museum of London. 
Everything you need to know about London History

The capital of England and the United Kingdom has a long and rich history that stretches back to the Romans. But historians have found evidence of human settlements, all the way back to 6000 B.C. Also around the Thames valley, there are vestiges of bridges and forts, dating back to the iron and bronze era.
In 43 A.D the Romans founded the trading settlement called Londinium. Not long after, in 60 A.D., the Celtic queen Boudicca led an army to sack the city, and Londinium was burned to the ground for the first time (sadly not the last). And then it was rebuilt. 
Fast-forwarding a bit to the era, after the fall of the Roman empire in 476 A.D., we find a city targeted and attacked by Vikings and other raiders, soon to be largely abandoned. 
The 11th century brought the establishment of Westminster Abbey. Things began to change for the better. Willam the Conqueror, the first to be crowned at Westminster, built the Tower of London, rebuilt from stone London Bridge after it was destroyed, and London kept expanding and growing in size along with the importance of the Tudor and Stewart dynasties.
London's history is marked by conflicts between Protestants and Catholics, mounting to the famous Gunpowder Plot, in which Guy Fawkes tried to blow up the Houses of Parliament. Luckily he failed.
Middle Ages and the 17th century brought along hard and harder times. In 1665 the Great Plague and The Great Fire – the following year, decimated London's population and housing. What rose from the ashes of those times were Buckingham Palace and Saint Paul's Cathedral.
We find 19th's century London at the center seat of the vast British Empire. Also, Big Ben and the London underground (the first underground railway in the world) were built. And to this day the town has continued to grow and prosper, becoming one of Europe's largest cultural and financial centers.
Geography or where to put London on the Globe
Let's start at the beginning. First of all, Great Britain is the largest European island. And London, its capital and the largest city in the United Kingdom is located in the Southeastern part of Great Britain.
London was also a port city, upon the navigable river Thames, since Roman times. The Thames played a crucial part throughout the history of London. And so did London Bridge, which for centuries was the only bridge in the city. As history will show, with the construction of more routes to cross the river, the city expanded.
Climate 
Whenever I think about England I always sing along to I'm singing in the rain! That being said, my advice for you is to always bring your umbrella along!
London's equable climate comes with temperate summers, mild winters, and moderate to strong winds. 
Spring would be an excellent time for a visit. Green and blooming parks, and let's not forget St Patrick's Day is always a fun day. I might also add that March to May might be the least overcrowded season for a visit. 
Summer brings along excellent warm weather, an abundance of concerts, the Wimbledon tournament, and countless other events meant to make your stay memorable.
Architecture
With such a rich history spanning across centuries, no wonder that London's architecture is a blend of old and new, from art deco to gothic, diversity at its best!
What sets London apart? When you factor in the Great Fire and the destruction suffered throughout history and the fact that private property was recognized by the state, it makes sense that all different styles coexist. Without strict state planning, architectural diversity is far larger than in other European capitals.
What styles are the most iconic buildings in London, you wonder? You can admire Romanesque style for the central keep of The Tower of London, Gothic at the church of Westminster Abbey, and Palladian at the royal residence Queen's House. Then, there is St Paul's Cathedral, which is a Baroque masterpiece, and the infamous Palace of Westminster in the High Victorian Gothic styles
Advancing to more modern times, we can admire Battersea Power Station, created in an industrial Art Deco style, the post-war Modernism of The Barbican Estate, and let's not forget the postmodern skyscraper 30 St Mary Axe 'The Gherkin'.
Administration and society
Local government in Greater London takes place in two tiers; an upper tier and a lower tier.
The upper tier authority is the Greater London Authority (GLA), controlled by the Mayor of London. Sadic Khan (elected and serving as mayor since 2016 ) and the London Assembly.  The GLA is mainly in charge of strategic planning and policing transport and the economy.
The lower tier authorities are the 32 borough councils and the City of London Corporation in the City of London. They are in charge of local services not covered by the GLA:  local planning, schools, social services, local roads, and so on.
The London boroughs each have a council made up of representatives from political parties and elections are held every 4 years.
Demography
In 2020 London's population reached an impressive 9,002,488. This is the first time that London's population has passed 9 million, according to government data.
Being the capital of a multinational empire means that London's population is equally diverse. The data from the 2011 census, showed that more than a third of London's population is foreign-born. This makes London the city with the second largest immigrant population, after New York. And that is a big thing.
London's economy
London's economy shifted a while ago towards services, and to this day it is dominated by services industries, particularly by financial services. It is in fact the biggest financial center in Europe. And according to Reuters, London remains a top global financial center of the world.
Besides financial services, the most developed service industries are professional services: engineering, software development, tourism, retail trade, and consumer service.
London's economy and economic outlook forecast is set for increased growth. A huge one for Gross Value Added of 6.4 % for this year. This is a bit unusually high (normally it is expected to be between 3% to 5%), but this year is a recovery year after the Covid-19 crisis and it just makes sense and everything is pacing up.
Education
London is considered rightfully one of the most important global educational centers.
From public schools to international schools such as the American School in England, to medical education and arts (just imagine 4 music Conservatories) to Universities and further education, everything is covered.
The federal University of London has no less than 120,000 students and is the largest contact teaching university in the United Kingdom and one of the largest universities in Europe. It comprises 19 colleges and 12 institutes, which most important being University College London, London School of Economics, and London Business School, as well as a distance-learning External System.
Transport
Public transportation is quite essential in bringing tourists to and from the main attractions, as well as an attraction in itself.
London offers public transportation in a variety of forms: the Underground (commonly known as the Tube), the Overground (also part of Transport of London), the iconic double-decker red buses, and taxis. Tourists can purchase Travelcards to take the Tube, bus, or overground trains through the entire city.
And should you feel a bit stringy, don't forget you can always switch from taxis to Uber.
Cultural Life
London's cultural life puts it on the map as one of the best world's capital cities. And when I say culture I mean it all. 
London's nightlife is vivid and packed with concerts, comedies, and a lot of theaters. And when I say a lot, I mean that almost half of the London events are theater-related.
More of a lifestyle than anything else.
The city is particularly renowned for its theater quarter, the West End. London is also home to notable cultural attractions such as the British Museum, the National Gallery, and the Notting Hill Carnival.
London Tourism
Do you like what you learned so far about this incredible city? Or do you need a bit more convincing?  Let's see what other famous tourist attractions you can discover.
First, let's mention the London Eye, a giant, 135 meters tall, Ferris wheel located on the edge of the River Thames. A short walk away, you have the London Aquarium, Elizabeth Tower, the Houses of Parliament, Westminster Abbey, and Nelson's Column.
What is the tallest building in London you asked? It's the Shard, and it has a viewing platform for the public.
You can not miss a visit to the Tower of London and Buckingham Palace. If you are lucky you might even get to see the changing of the guards. It spans three locations, one being Buckingham Palace and the other being St James's Palace and Wellington Barracks. Just check the schedule ahead as hours might differ.
I could not forget to put on the list the Tower Bridge and St Paul's Cathedral. As for museums and art galleries in the London area, you get your pick and the majority are free to enter. In addition to the "must see"  Natural History Museum, Victoria & Albert Musem, Science Museum, and the National Gallery, you can put down on the list Tate Modern, the National Portrait Gallery, and Imperial and War Museum.
Last but least, please just take a minute to rest and relax in any of London's several parks: Hyde Park, Regent's Park, Green Park, St. James's Park, Hampstead Heath, and Greenwich Park.
Important things to know before visiting London
The first thing you need to know is that you will need a valid passport and might need a visa to visit London, so depending on where you are coming from make sure to check that information out. 
Now, let's get out of the fun part and go to the "things to know before visiting London": 
In the United Kingdon, London included, they drive on the left side, so be aware! 

Keep in mind that tips might be included in the check. If it isn't, a 10% tip should do just fine.

The UK's currency is Pounds (£). But if you prefer cash to a card it is best to exchange it at the Post Office. 

Download the app for public transport and use the Oyster Card for transport as it is a lot cheaper than buying tickets. 
I hope you will enjoy your London adventure. Also, don't forget to follow us on the Framey app for more of Everything you need to know about your favorite cities!