With all the stress of shopping, traveling, and spending time with extended family, the Christmas season can feel more like a burden than an opportunity to reflect on the meaning of this special time. If you are looking for ways to experience the holiday more meaningfully and personally, consider planning your next vacation around Christmas in Israel. The Holy Land is filled with wonderful activities that help bring this special time of year to life. From local markets selling handmade crafts and spices to services at beautiful churches and unforgettable hikes, there are so many ways to celebrate Christmas in Israel. 
Here is a complete itinerary for you!
The Birth Of Christ In Bethlehem

When to visit Bethlehem?
The best time to visit Bethlehem is in winter (November to February). This is the season when Bethlehem is at its most festive. During Christmas, local people put up festive lights, decorations, and decorations all around the city. There are lots of cultural events and activities to enjoy during Christmas. It's an ideal season to visit Bethlehem if you want to experience the spirit of Christmas in Bethlehem. If you want to enjoy the outdoors, spring and autumn are your best seasons. Spring is ideal if you want to take advantage of outdoor activities like hiking. However, to enjoy autumn, you must visit Bethlehem before October when winter sets in. Summer can be too hot for most tourists. It's also the busiest season in Bethlehem, with lots of people coming to visit the churches and sights.
Things to do during Christmas in Bethlehem
Visit the Nativity Church: Located in the heart of Bethlehem, the Church of Nativity is one of the most important pilgrimage sites for Christians. The church marks where the birth of Christ is believed to have occurred. It's also the oldest functioning church in the world. It's a must-visit site during Christmas in Bethlehem. – Visit Manger Square: This is the heart of Bethlehem. Here, the famous Church of Nativity is located. During Christmas, a manger scene is set up in this square. It is a must-visit place when in Bethlehem during Christmas. – Celebrate at the Christmas markets: There are two Christmas markets you can visit during your visit to Bethlehem during Christmas. The first is Bethlehem Market, and the second is the Nativity Square Market. These Christmas markets are a great place to shop for souvenirs, enjoy local food, and experience the festive spirit of Christmas. – Attend Christmas Feasts: There are many Christmas feasts and celebrations in Bethlehem. You can enjoy feasts at the Greek Orthodox Church, the Armenian Church, the Latin Church, and the Syrian Orthodox Church, among others. You can also attend Christmas concerts at these churches. – Visit the churches: There are many historic churches in Bethlehem that you can visit during Christmas. Some of them include the Greek Orthodox Church, the Latin Church, and the Armenian Church. You can also visit the museums and historic buildings located at these churches. – Enjoy other Christmas activities: Bethlehem holds a lot of festive Christmas activities, such as Christmas parades, light shows, magic shows, and Christmas carol concerts. You can enjoy these events if you visit Bethlehem during Christmas.
Bethlehem's markets at Christmas time
Bethlehem's other famous attraction is its markets. The city is famous for its variety of Christmas decorations, accessories, and trinkets. If you are looking to buy Christmas gifts, this is the city to visit during Christmas. Three main markets sell Christmas items. The best time to visit these markets is after the first week of December. You can enjoy Christmas carols as you shop at these markets. The first market is the Church of Nativity Market. It is located next to the Church of Nativity, and it sells Christmas decorations, accessories, and gifts. The second market is the Manger Market. It is located at Manger Square and sells souvenirs, decorations, and other Christmas items. The third and largest market is the Bethlehem Souq Market. It is the oldest market in the city, and it sells all types of items, from spices to local sweets.
Christmas Eve Mass
If you visit Bethlehem during Christmas, you should attend a mass at the Church of Nativity. It is one of the most celebrated and important masses in Bethlehem every year, with thousands of people visiting to attend. The mass is celebrated at midnight on Christmas Eve. Tickets to attend the midnight mass can be obtained from the Church of Nativity or the Sacred Place. The tickets are free and are usually handed out a few days before Christmas. Make sure you get the tickets early if you want to attend the midnight mass at the Church of Nativity.
St. Gabriel's Feast and Feast of the Shepherd
You can also enjoy two religious feasts during Christmas in Bethlehem. The Feast of St. Gabriel is celebrated on December 29, and the Feast of the Shepherd is celebrated on January 5. Both feasts are celebrated at the Basilica of the Annunciation, which is one of the most important pilgrimage sites for Christians. The celebrations include lots of cultural activities and celebrations. If you visit Bethlehem during Christmas, make sure you attend these celebrations. St. Gabriel's Feast is celebrated to mark the visit of St. Gabriel to the Virgin Mary at the Basilica of the Annunciation. The Feast of the Shepherd is celebrated to mark the gift of a sheep from the Three Wise Men to Jesus Christ.
Christmas in Nazareth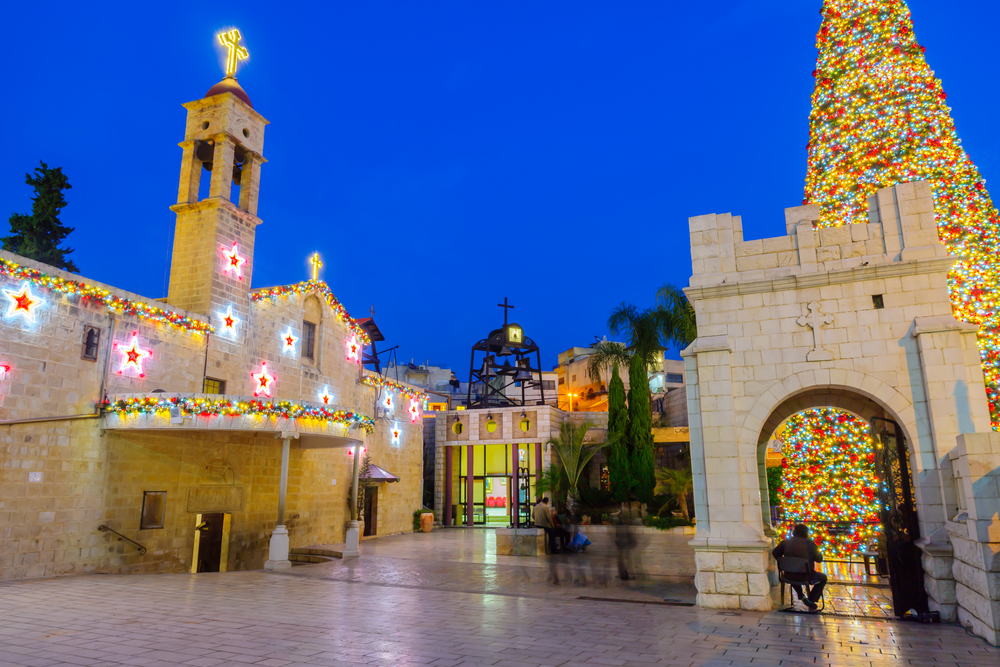 It's always a fantastic time to stop by Nazareth if you're unable to visit Bethlehem or Jerusalem. The Christmas Market, Christmas Parade, and Midnight Mass at the Church of the Annunciation are all great events to take part in.
In addition to lighting the Christmas tree, the Christmas market will run for a shorter period at the beginning of December. 
If you want to go shopping, check out the Big Shopping Mall at the entrance to Nazareth. In every Christmas season, the mall is filled with Christmas spirit, with almost every store decked out and lots of Christmas trees.
Be sure not to miss the annual Christmas tree lighting ceremony, which takes place at the Greek Orthodox Church of the Annunciation.
Nazareth's Christmas celebration begins at Mary's Well at 15:00 on 24 December, but be there early, because the procession usually begins there and moves down Paul VI Street, Nazareth's main avenue. You can also enjoy a fireworks extravaganza at 17:30 and a midnight Mass in the Basilica of the Annunciation on Christmas Eve, beginning at 19:00.
All Catholic Churches have Mass on Christmas Day. The Church of the Annunciation holds its first Mass at 07:00. A festive Mass will be held at 10:00.
Christmas in Jerusalem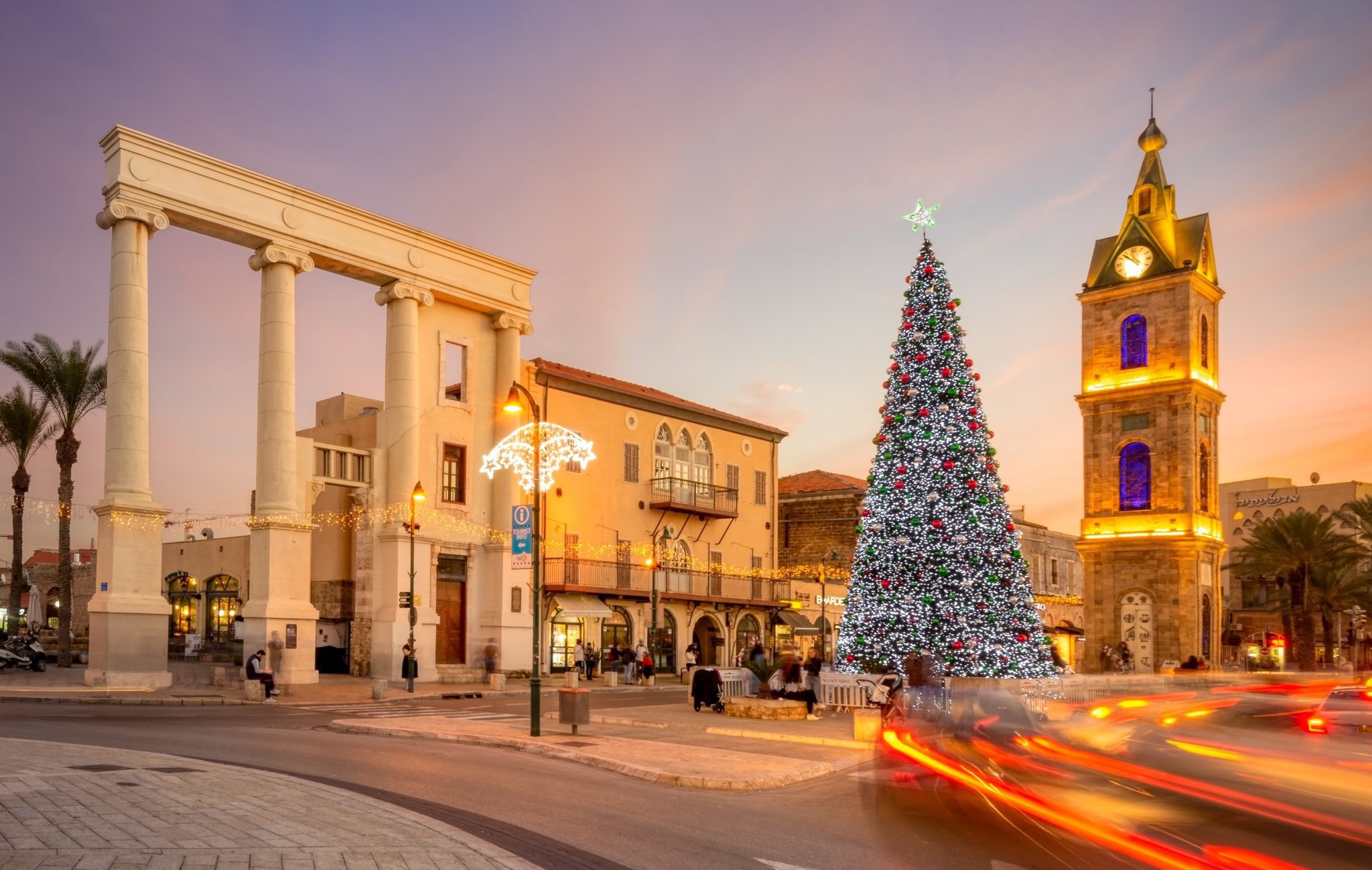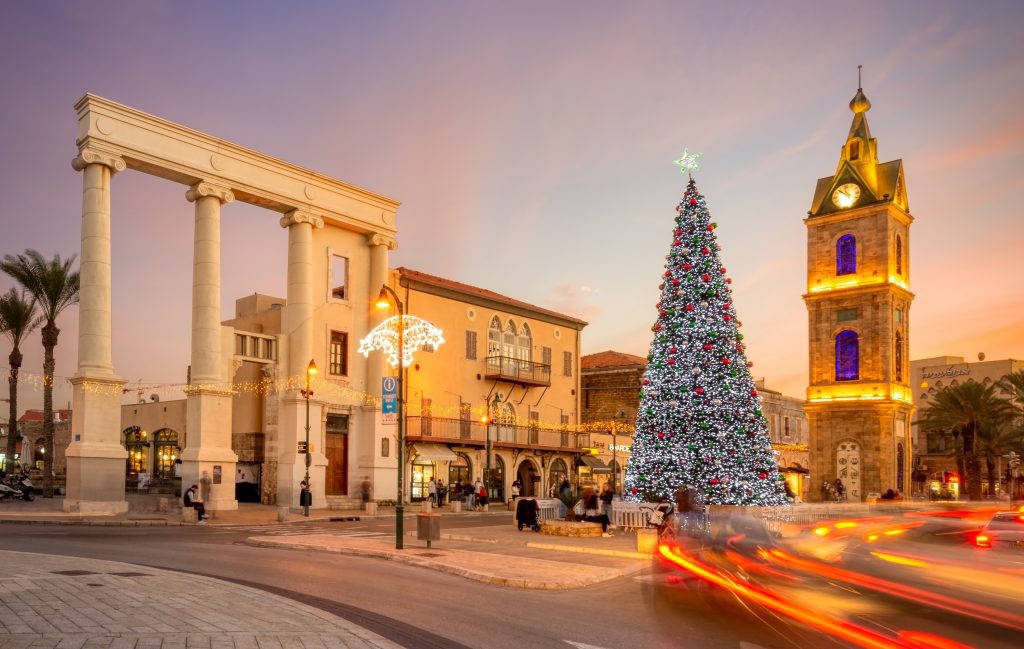 There are many churches and religious sites in Old Jerusalem to get into the Christmas spirit. It might feel a lot more like Christmas back home than anywhere else in Israel, thanks to the cold winter air!
Joining Midnight Mass and other Christmas services at the Church of the Holy Sepulchre in the Christian Quarter, or singing Christmas carols before Mass at Christ Church, just outside Jaffa Gate, are both excellent ways to experience Christmas in Jerusalem.
The YMCA is hosting a Christmas Holiday Bazaar from December 6-8, as well as a carol singing show on Christmas Eve. For more information about their holiday events. They also have a special Christmas tree lighting ceremony on November 24th.
The 2019 Jerusalem Christmas Market will be held at the Old City's New Gate, Muristan, and Nablus Road between 4 pm and 10 pm on December 20-23.
Christmas in Tel Aviv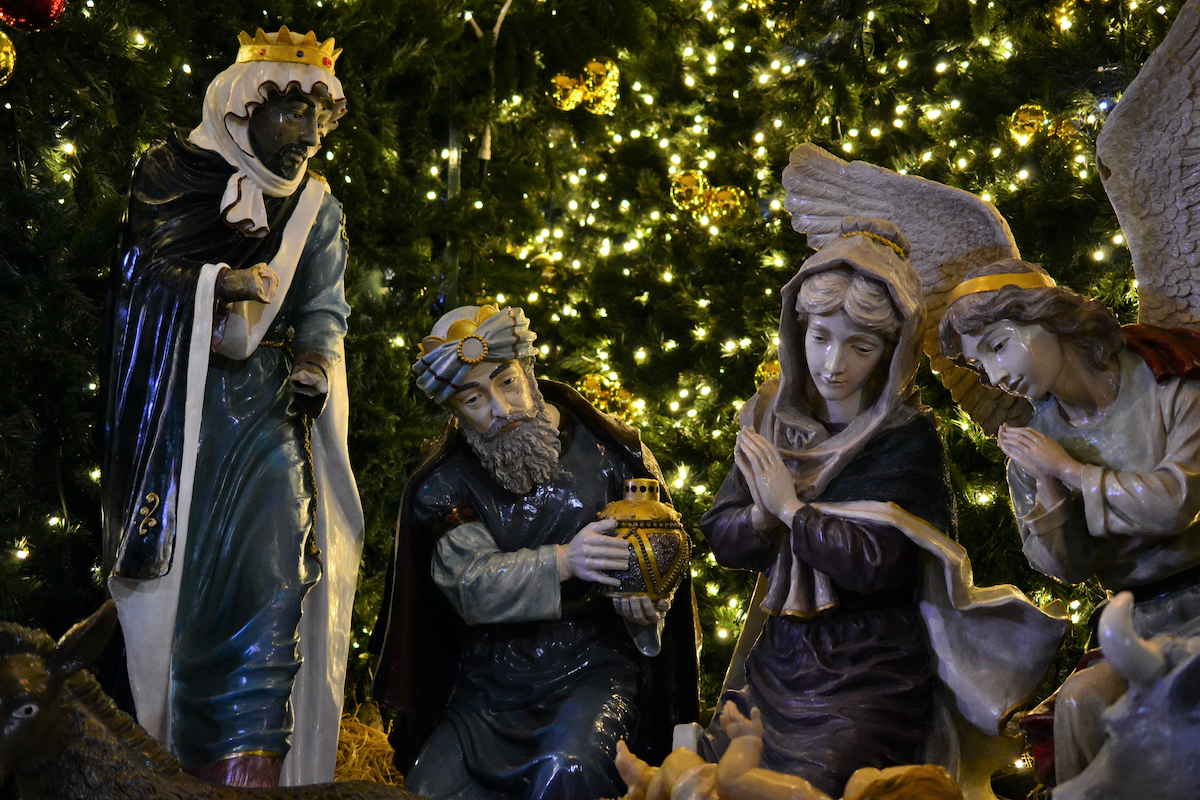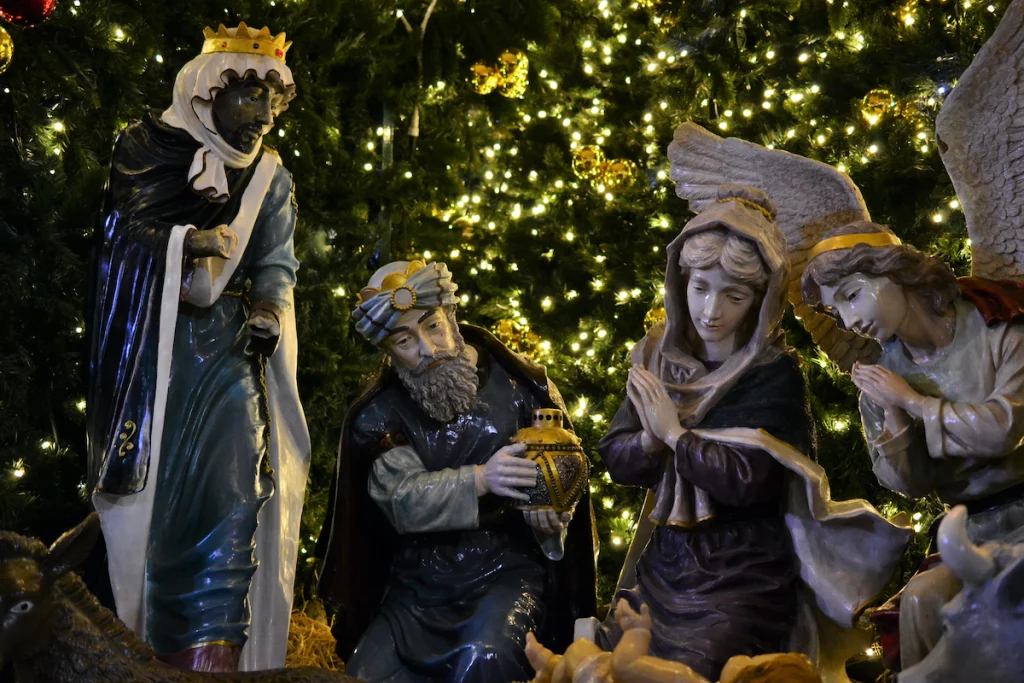 While Tel Aviv isn't particularly known for celebrating Christmas, it is The City That Never Sleeps. You may be able to get high and happy at one of Tel Aviv's cool bars, but you won't necessarily feel the festive spirit. The Immanuel Church in Jaffa is the only place we know of where you can experience some real Christmas vibes.
Having mentioned that, if ice skating is your thing and you want a taste of winter back home, you should visit the Jaffa Winter Festival, which will be held in Old Jaffa on December 22-23. Beggars can't be choosers, so you won't see too much of Santa there!
People are excited about the Jaffa Christmas tree being lit up, at the Clock Tower at the entrance to Jaffa. It will happen on December 15 from 5:30-8 pm.
Christmas in Galilee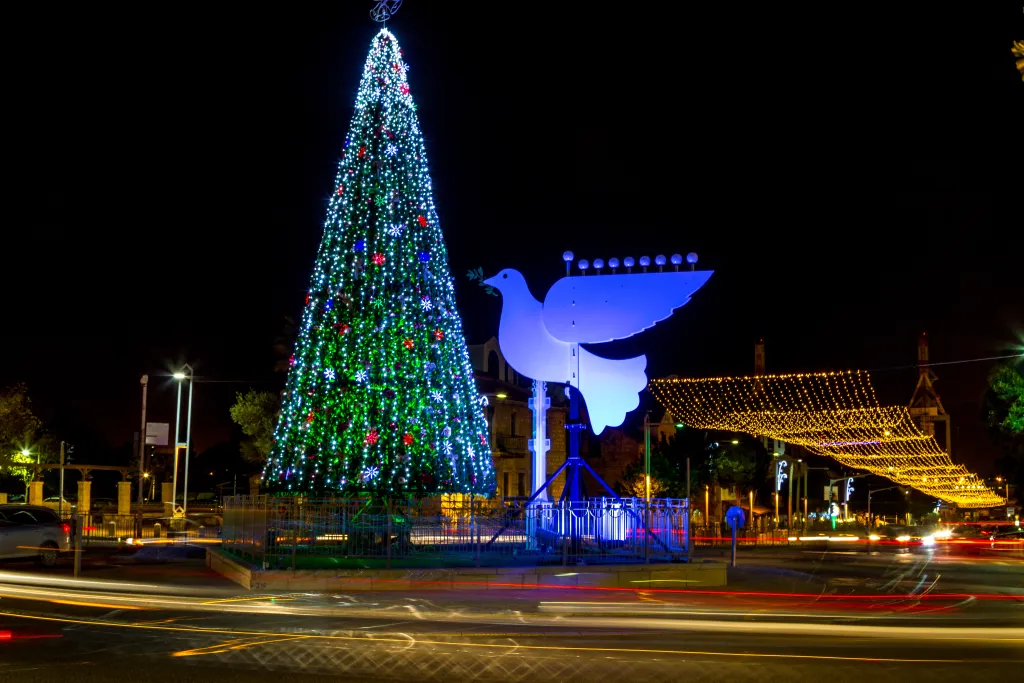 There are a lot of Christian Arab villages in Western Galilee, so you can get a decent dose of Christmas there! With the annual Winter Festival taking place across the region, you almost have too many choices!
The festival takes place December 18-20 and includes a variety of exclusive events such as culinary workshops led by chefs, arts and crafts workshops, a concert and tour experience, culinary journeys, singing and storytelling get-togethers, music performances, festive dinners, nature and art excursions, jeep rides, Christmas excursions, so don't miss the Christmas expedition of Mi'ilya, one of only two villages in Israel where everyone is Christian, the streets will be lit up with Christmas lights and Christmas trees, and even a Galilean Christmas Marathon. The majority of the action takes place in areas like Kfar Yasif, Mi'ilya, Tarshiha, and Beit Jann.
Christmas in Haifa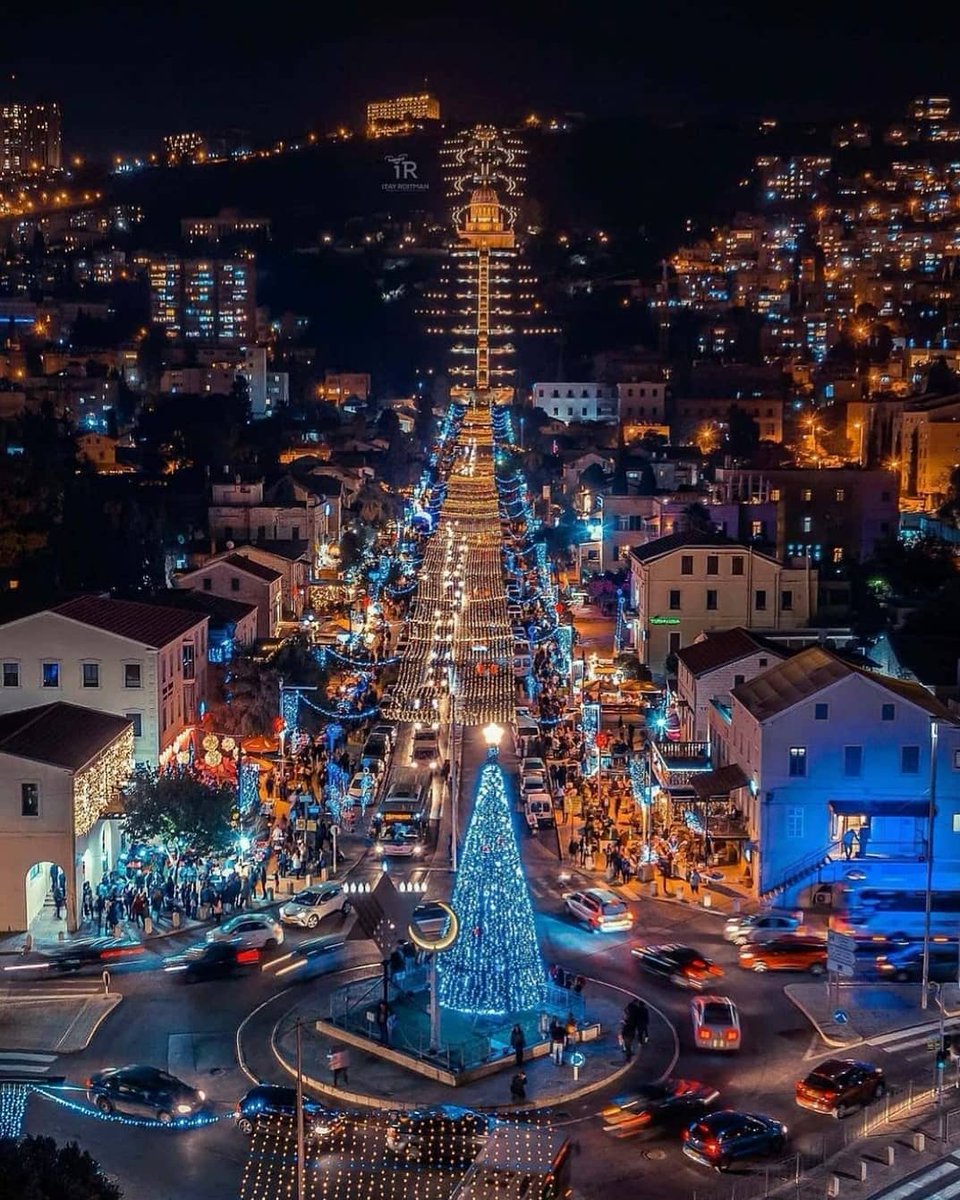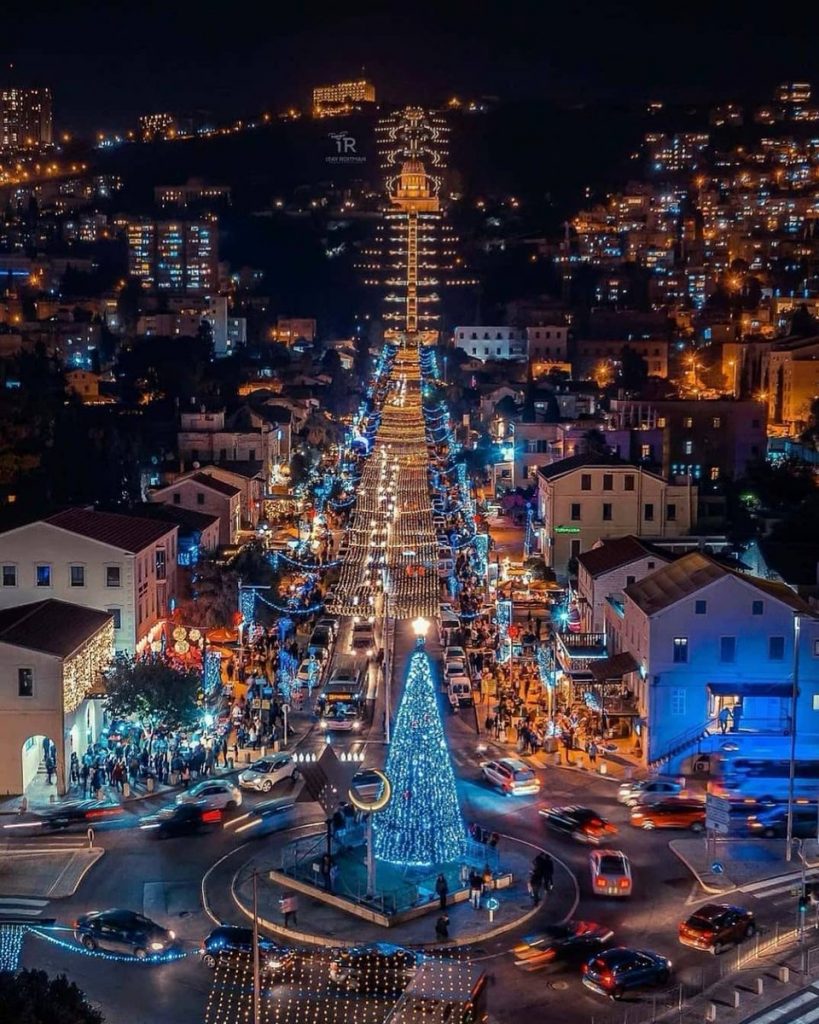 There is no question that the Holiday of Holidays festival is the place to be this festive season in Haifa.
The festival celebrates three different events like Hanukkah, Christmas, and Eid al-Adha. Is unique in its combination of Jewish and Islamic traditions. The dates for this year's event, the 29th since its inception in 1984, will be announced soon.
Christmas fun in Haifa may not be on everyone's bucket list, but you might be surprised by the number of decorations and lights.
Enjoy your winter holiday in locations around the world with Framey App.
Download Framey (available on Google Play and Apple Store), and let's explore the world! 
Read also: Europe in Winter: 20 Best Places to go for a Wintertime Adventure