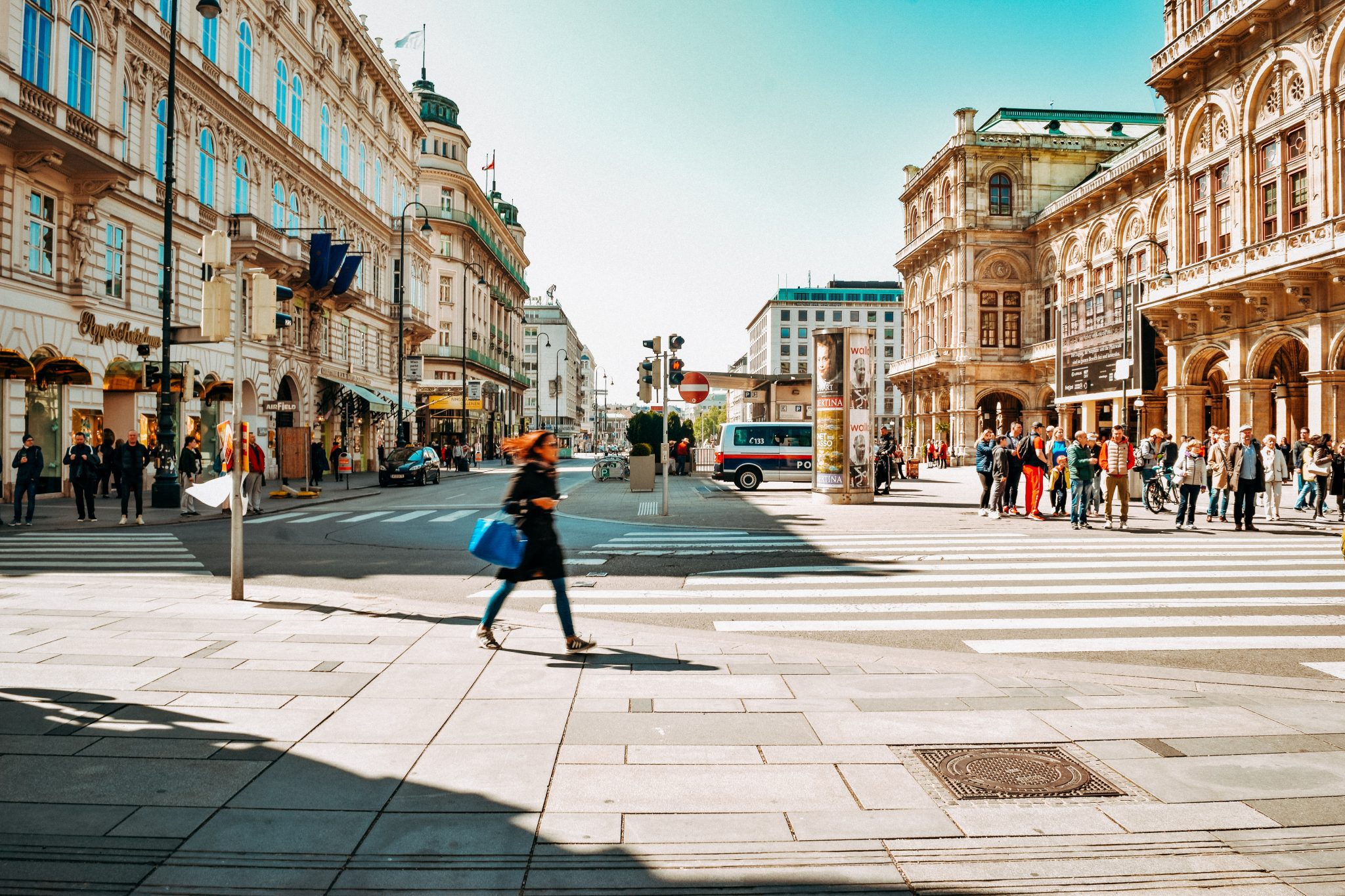 Vienna is the city of cultural multiplication. It is the possibility to touch art and culture, play with fantasy, and taste knowledge. It is the city of everything where different people show the best their civilizations have to offer.
If you think we described Vienna not fully enough, Framey is the place where you can share your experience. Find even more things to explore or help us by adding even more sights and destinations.
1. Schönbrunner Gardens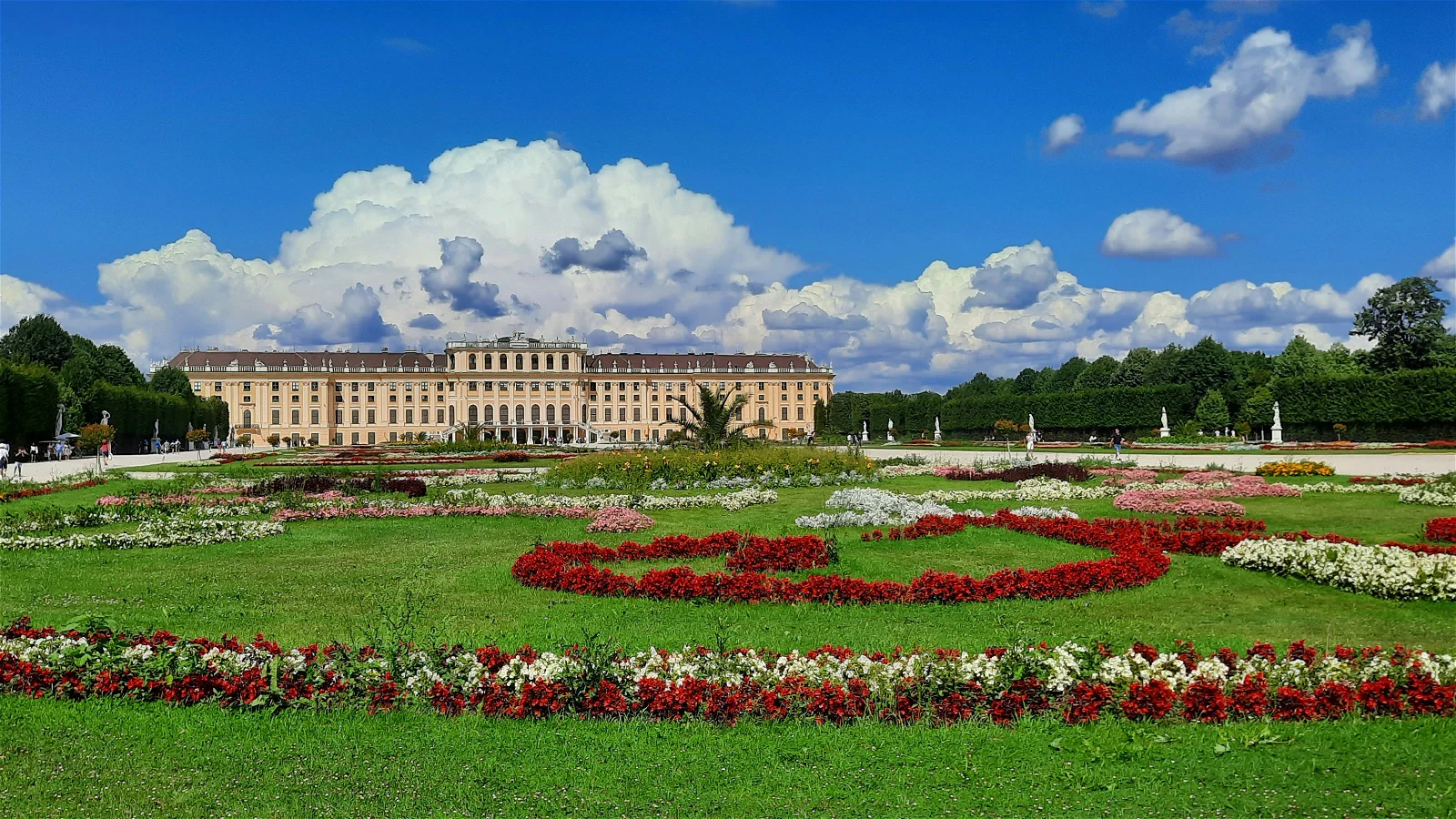 The garden stuns with its beauty and will help your eyes to rest before you go to admire Vienna's stunning architecture. The garden was founded in the 14th century as a hunting place and then was expanded under the rule of Maria Theresa. The garden opens each day at 6.30 am, and here you find everything you want to see in a royal garden: the Maze, the Orangery, the Palm House, and the Desert House.
2. Kunsthistorisches Museum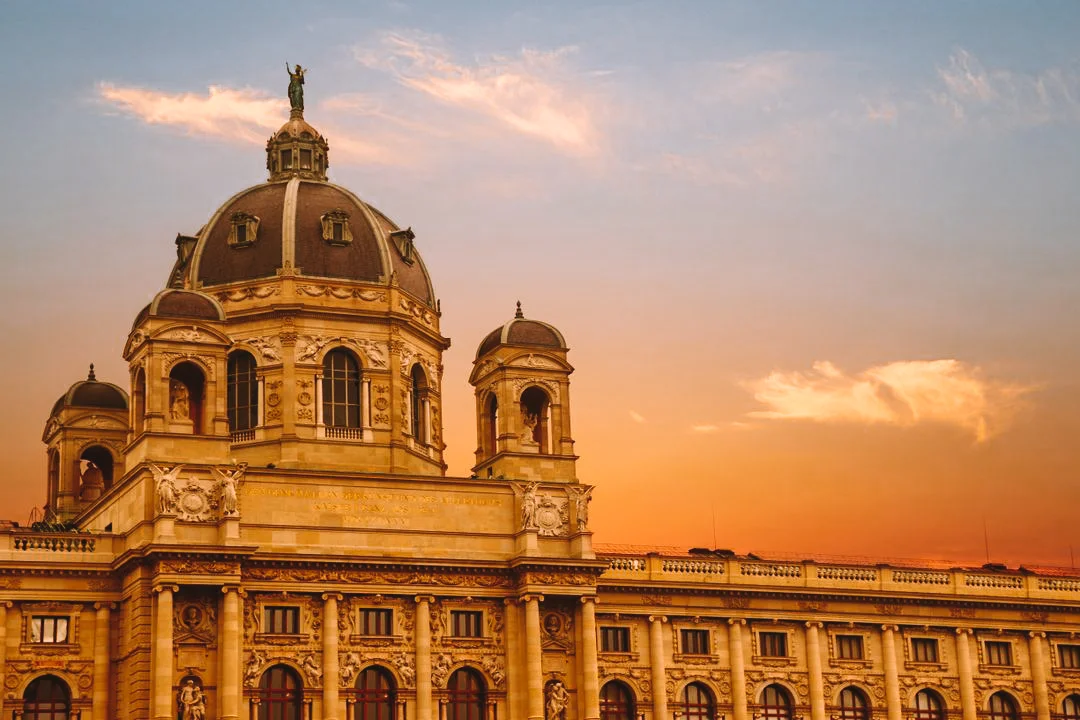 An obvious point – but we couldn't help listing it at the top of the article. It is one of the largest museums in the world and was visited by up to 2 million people each year before the pandemic. It has a huge gallery of paintings, a coin cabinet, the Egyptian collection – and now we are only talking about the main building. The interior of the museum is way more impressive than the exterior. Could you believe that the architectural competition to pick the design for the museum took more than 10 years?!
3. Karlskirche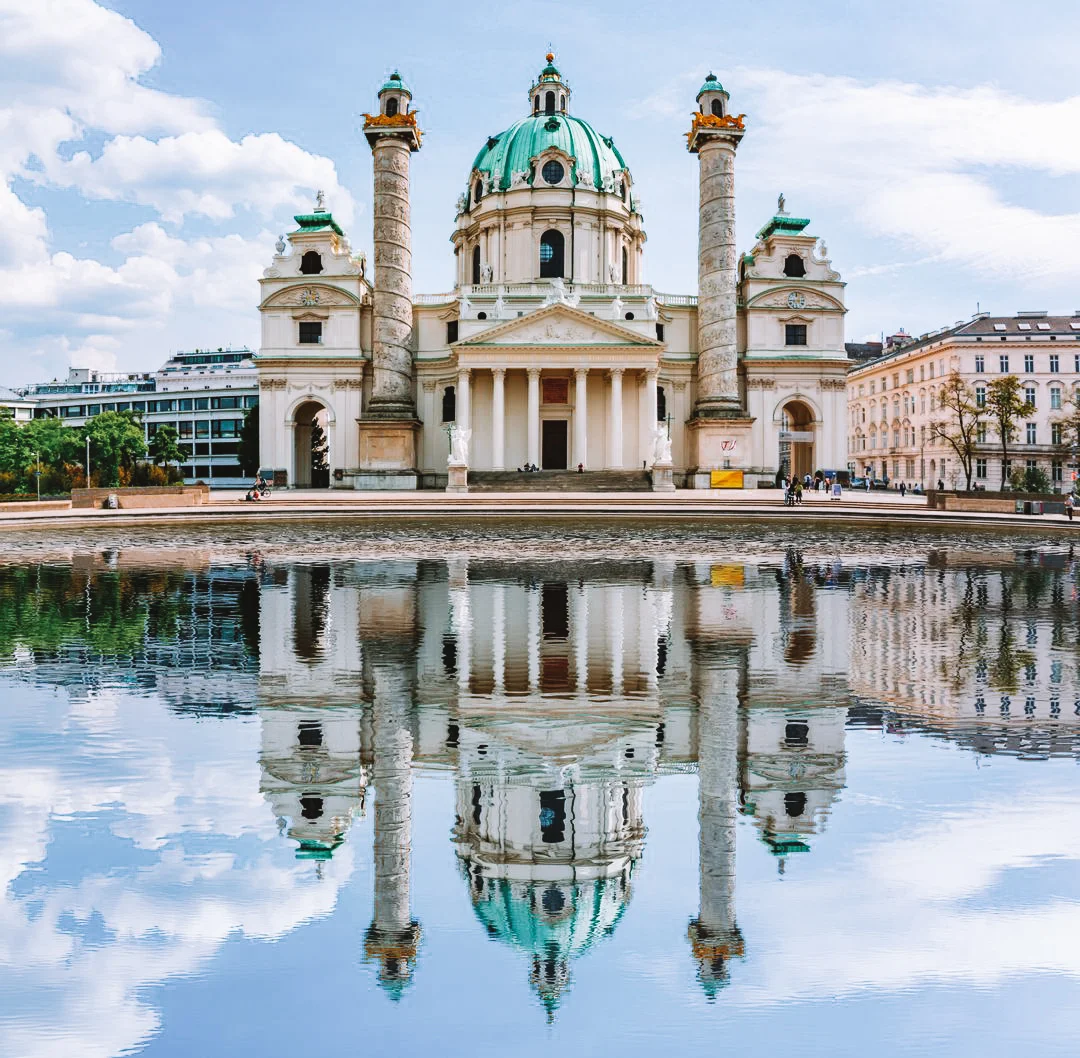 This church is listed in our collection of Incredible architecture in Vienna – check it on our app! Karskirche, in addition to being a stunning Baroque-styled building, has regular church concerts – we personally were even lucky enough to hear the Christmas gospels! The church was built due to a plague epidemic in 1739 and is dedicated to St Charles Borromeo who helped plague victims in Milan.
4. Prater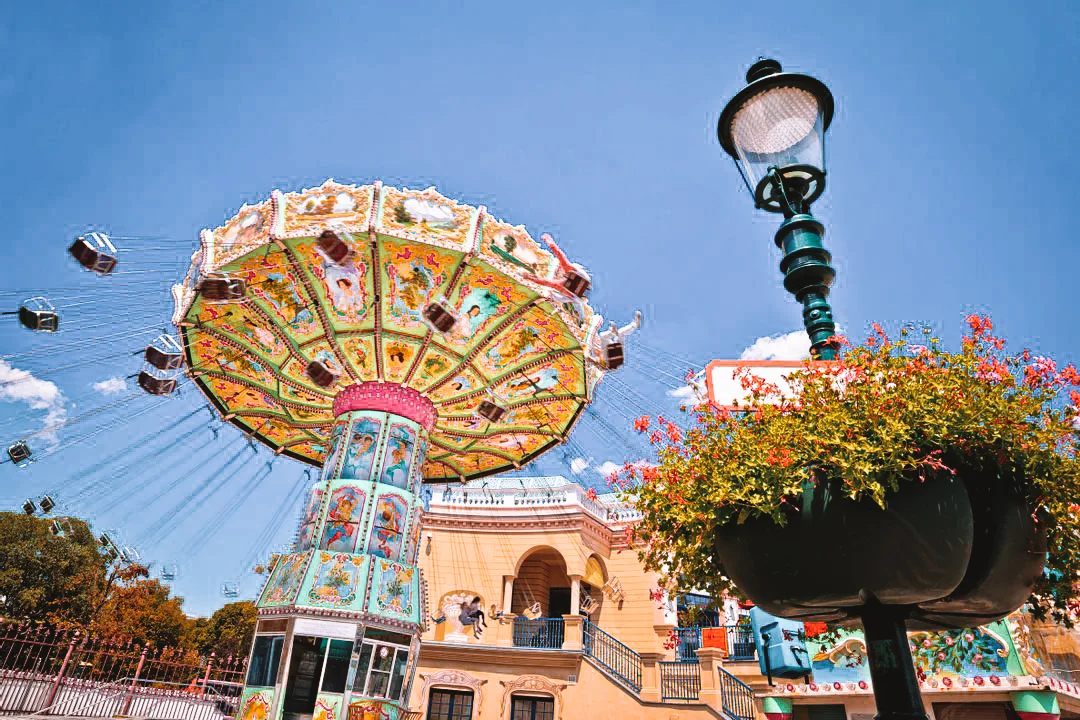 Well, you won't go sightseeing for too long, you need to have fun, too. Prater is an amusement park that has about 250 roller coasters for every age – which means you can visit it while traveling with kids. Adrenalize yourself by trying something radical and extreme, and then take a rest in a park or have a schnitzel in the local café. It is the experience you get nowhere else.
5. Belvedere Museum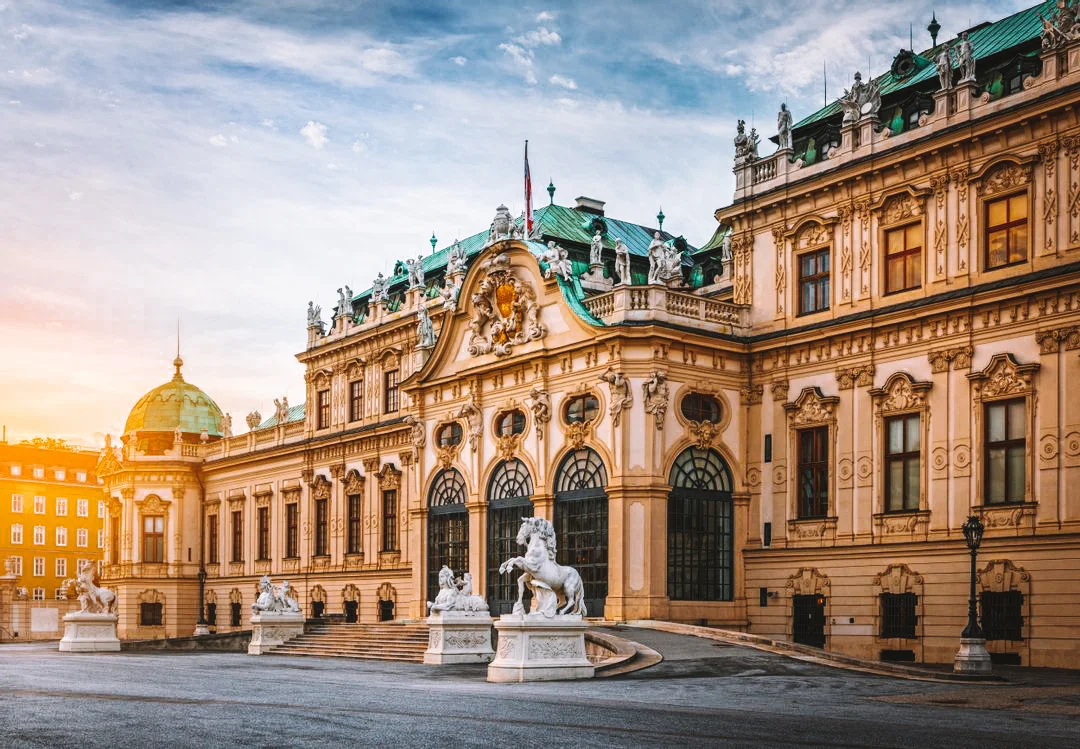 Vienna has a museum quarter – we listed our favorite in the collection "Best museums in Vienna". This museum is a castle surrounded by a breath-taking garden wit1h an orangery. We won't surprise you if we say there are authentic works of Gustav Klimt, that guy who liked yellow colors and painted "The Kiss". But what would you say if we tell you "The Kiss" itself is located there?
6. Universitat Wien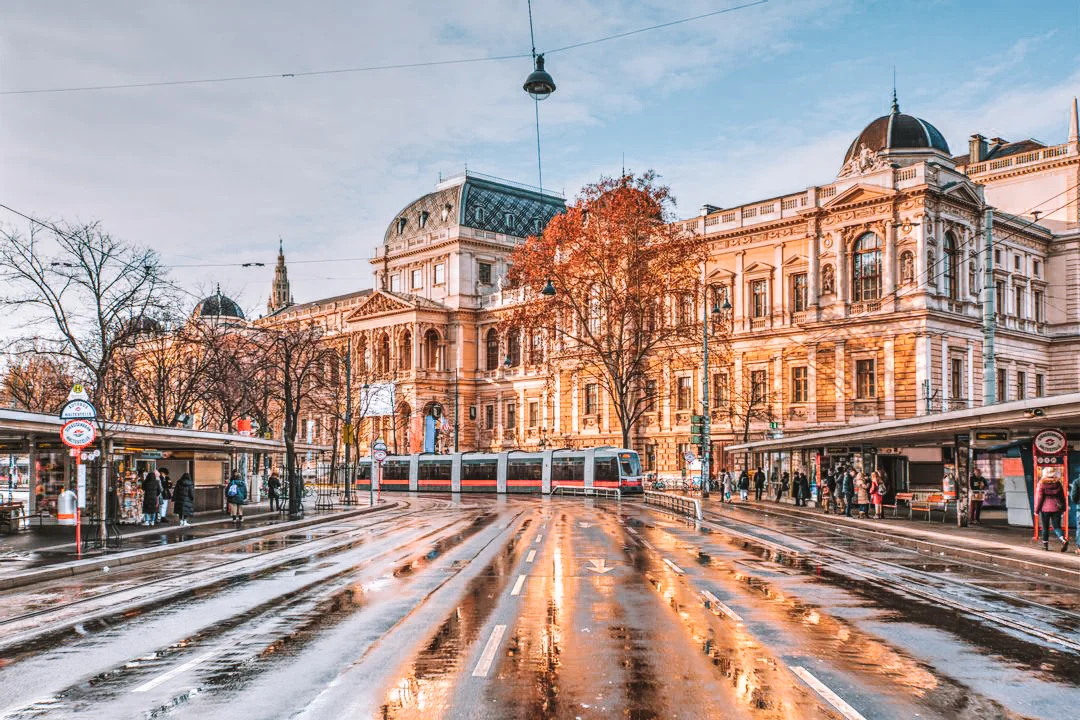 We think some of you would like to study in Vienna. Well, there are 19 faculties and 94000 students there, so we sincerely hope you will soon become one of them. Yet, you can visit it anytime by paying 45 euros and admire the interior – it will especially attract younger generations. The academic spirit here will inspire you to achieve your goals, especially if you visit the reading hall, an absolute must.
7. Wiener Staatsoper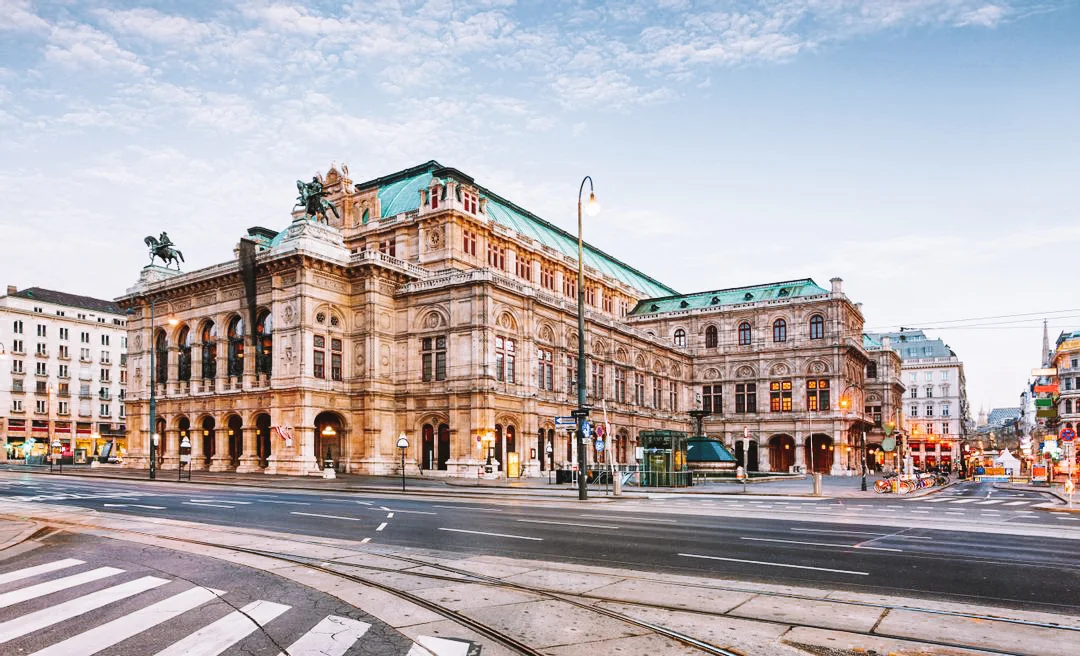 You can't imagine Vienna without opera. Wiener Staatsoper is probably the most well-known opera house in the world and it is also one of the most important ones. The building is built in Neo-Renaissance style and was founded in 1869. It is the point where you can touch the art of feelings in the building which is itself a masterpiece of Austrian architecture.
8. Technisches Museum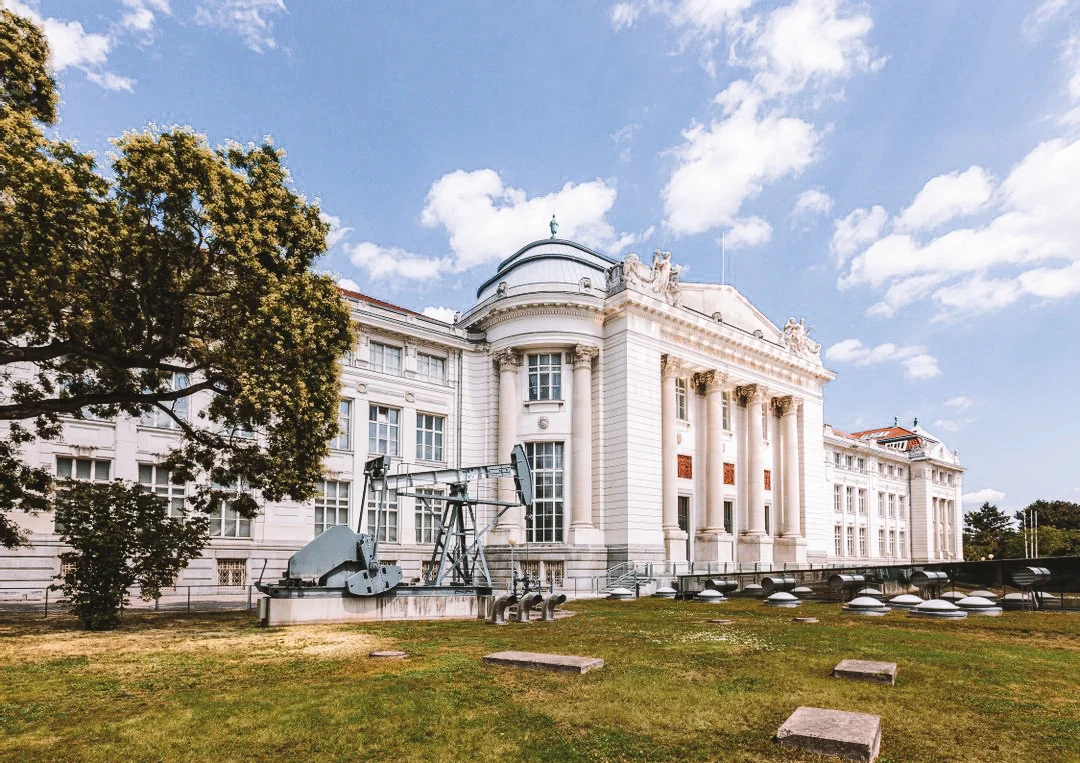 A living-proof technology is also an art! The museum shows the most genial inventions, first of all, of Austrian scientists. It shows how those inventions influence our day-to-day life and give you the chance to experience people's intelligence. Have you ever seen Tesla's high-voltage demonstrations playing music? An Austrian train dated 100 years ago? Let the new amaze you!
9. Albertina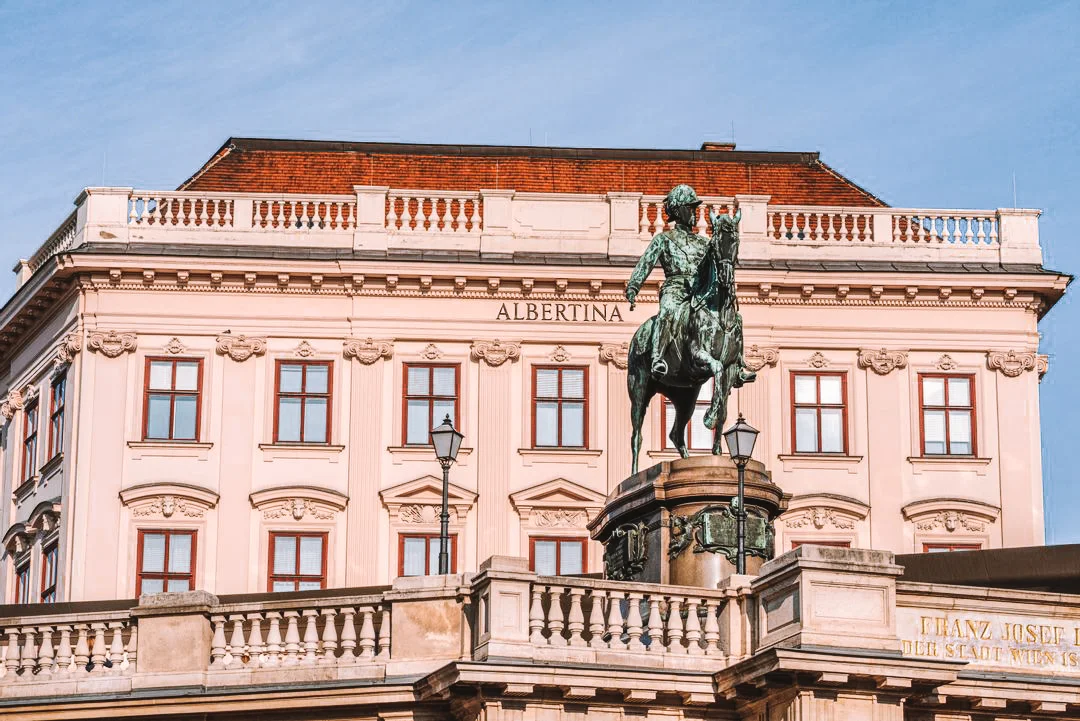 Do you want to see the masterpieces of Leonardo da Vinci, Michelangelo, Picasso, Durer, and Rauschenberg (he is the founder of pop art, by the way!)? Albertina displays numerous paintings starting from the late Gothic up to modern art. Those paintings were earlier in Bratislava before moving to Vienna in 1795.
10. Vienna Woods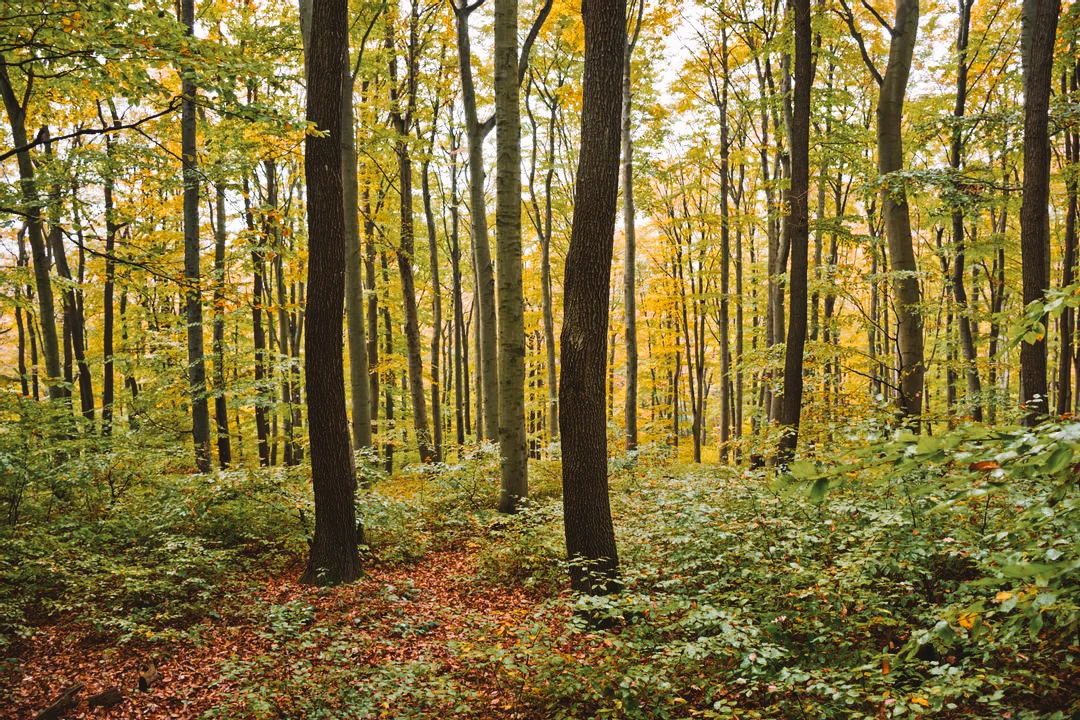 When you get tired from all the art and impressions, you will wish to lose yourself among the trees. They were earlier royal hunting grounds, and now they are a shelter for tourists and locals. The restaurants here have the most delicious wine in Vienna, so grab it, enjoy breath-taking views of the mountains and be happy that you're alive!
11. Sisi Museum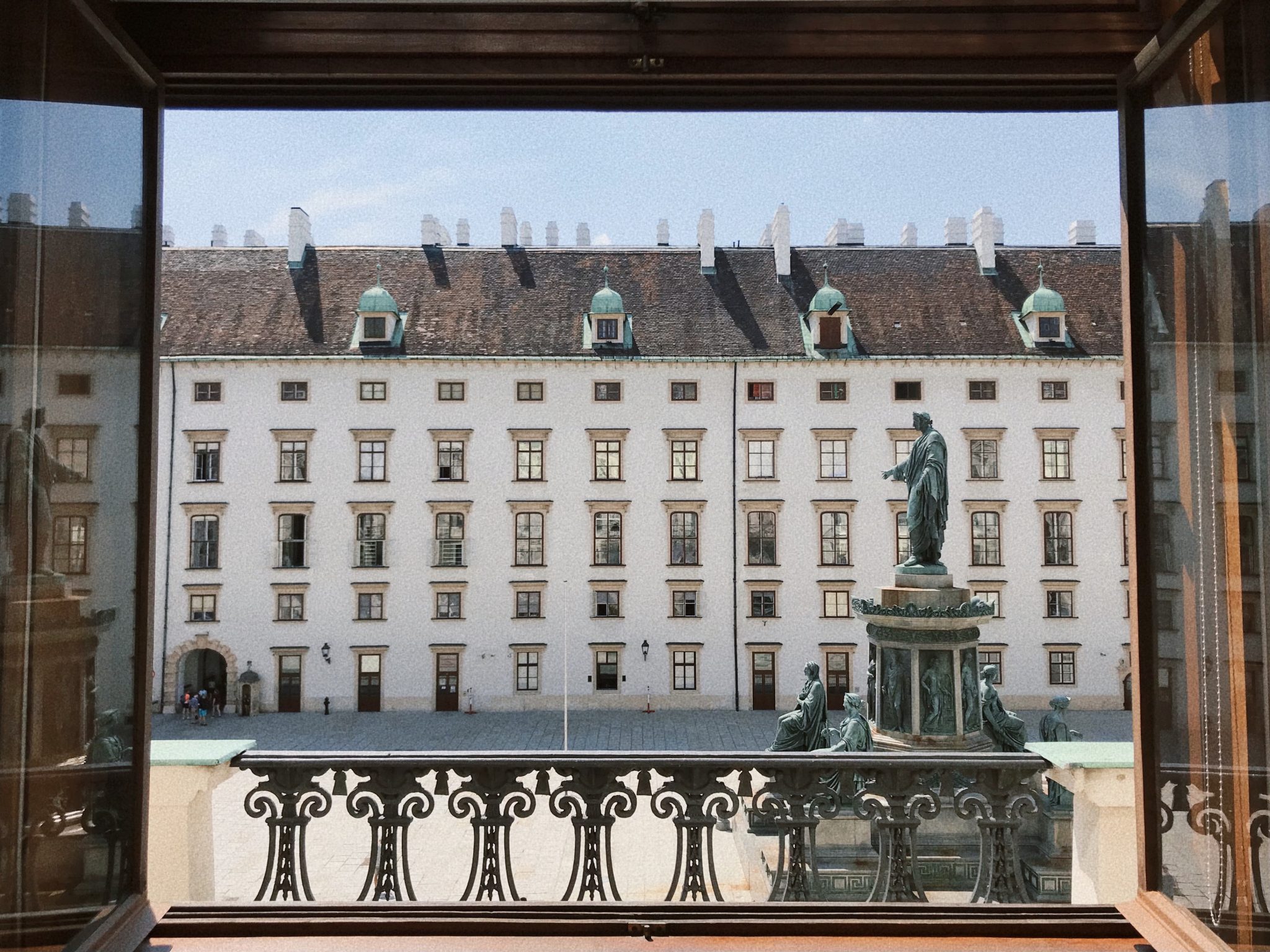 The museum is devoted to empress Elizabeth, the ruler of Austro-Hungary. It shows the life of the empress known under the name "Sisi", a true lover of poetry, travels, and pure beauty. It shows 300 exhibits of her clothing, her paint box, first-aid kid, and even a carriage!
12. Kirche am Steinhof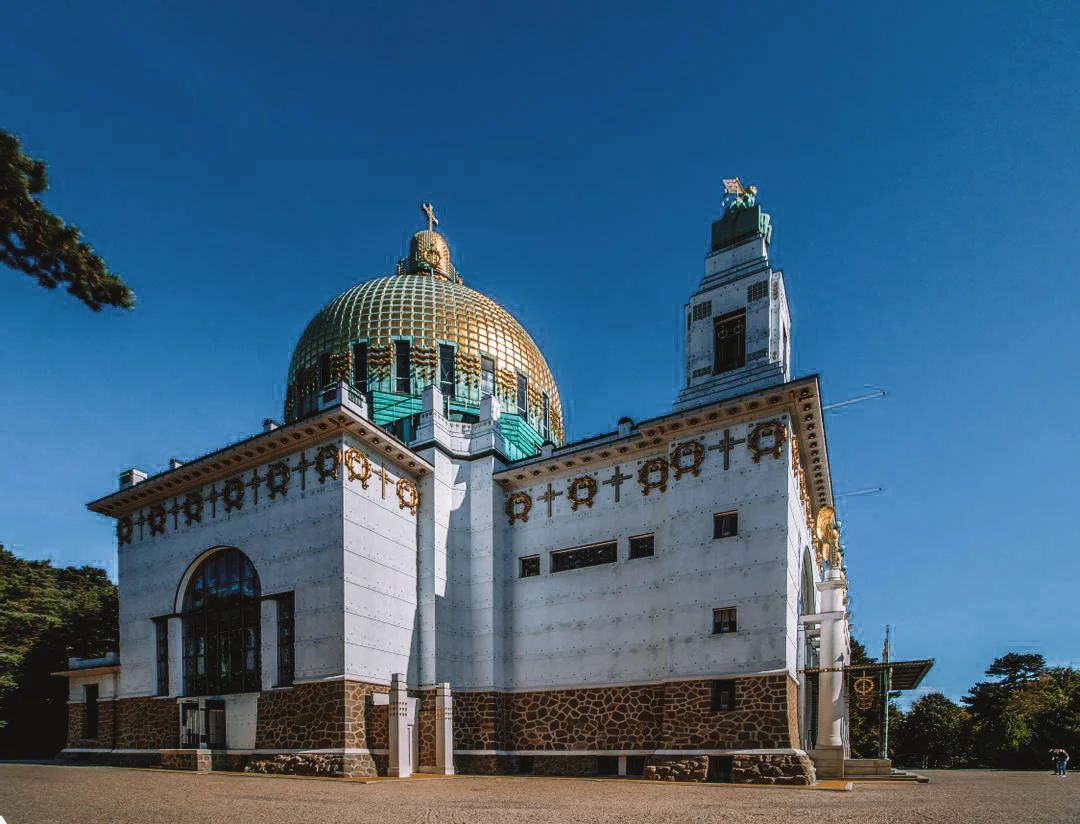 The church is devoted to St Leopold and is the masterpiece of Otto Wagner in addition to being the first modern church in Europe. He also designed most of the interiors thinking about how to combine practicality with beauty. It was an attempt to contrast with Gothic, Romanticism, and Baroque which we personally find successful!
13. Plague Column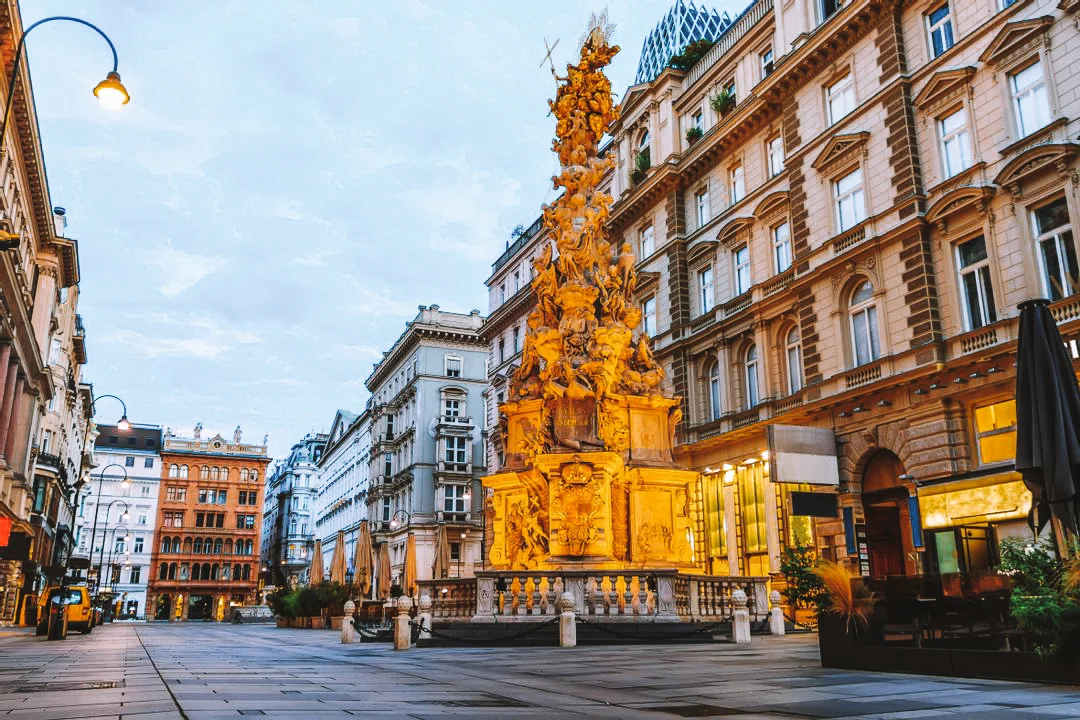 If someone travels to Vienna, they are likely to take a photo near this gilded column without knowing its true story. It was erected by Habsburg emperor Leopold I and was aimed to beg the mercy of gods to end the plague epidemic Austria suffered from. At that time the country lost 75 000 people due to the Bubonic plague!
14. Palace of Justice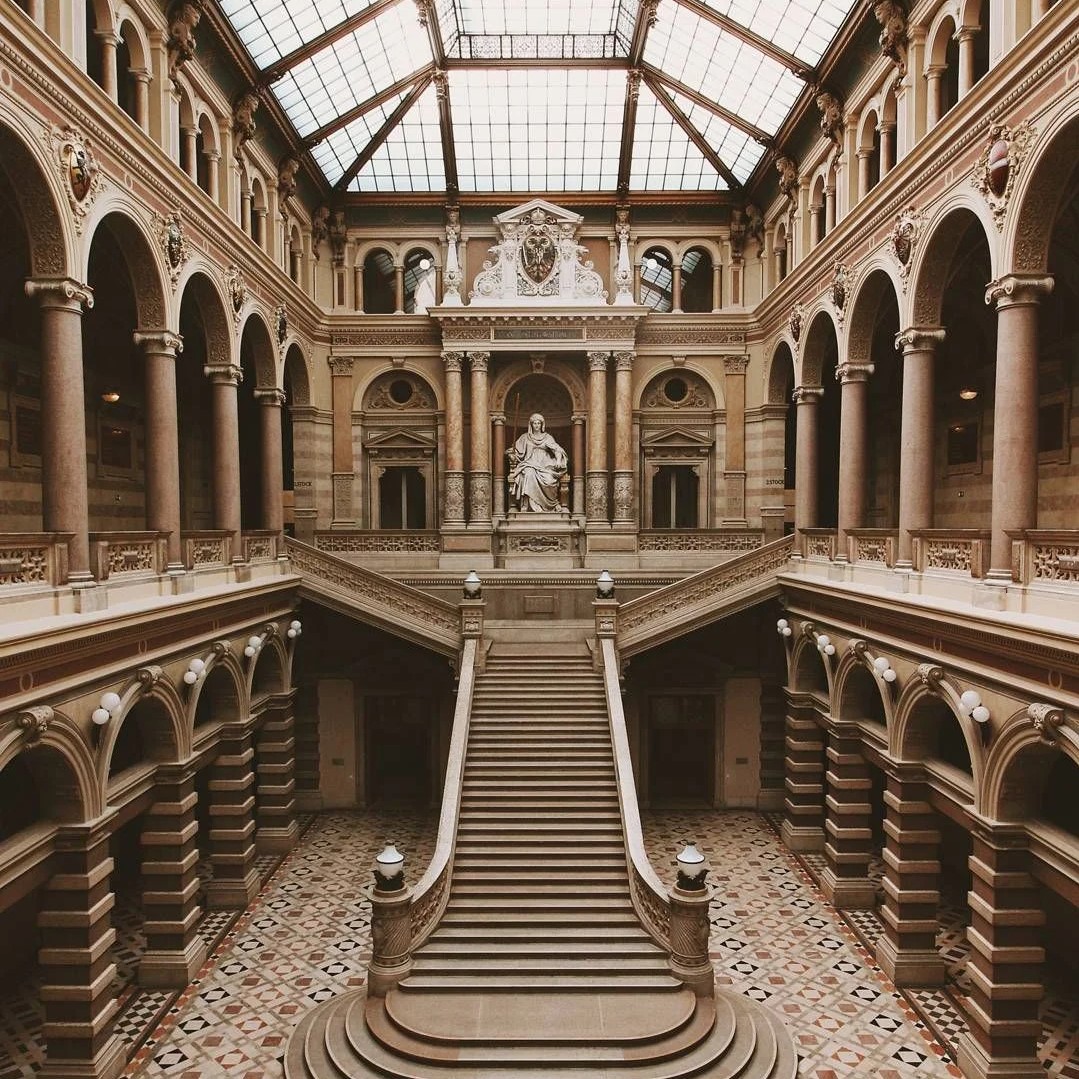 Even the seat of the Supreme Court is a masterpiece of Neo-Renaissance. Pass through security guards to enter here, and you will see a stunning interior with only a few tourists here. And it is crucial to go to the cafeteria there, trust us. Grab a coffee and enjoy the panoramic view of the city!
15. Vienna Naschmarkt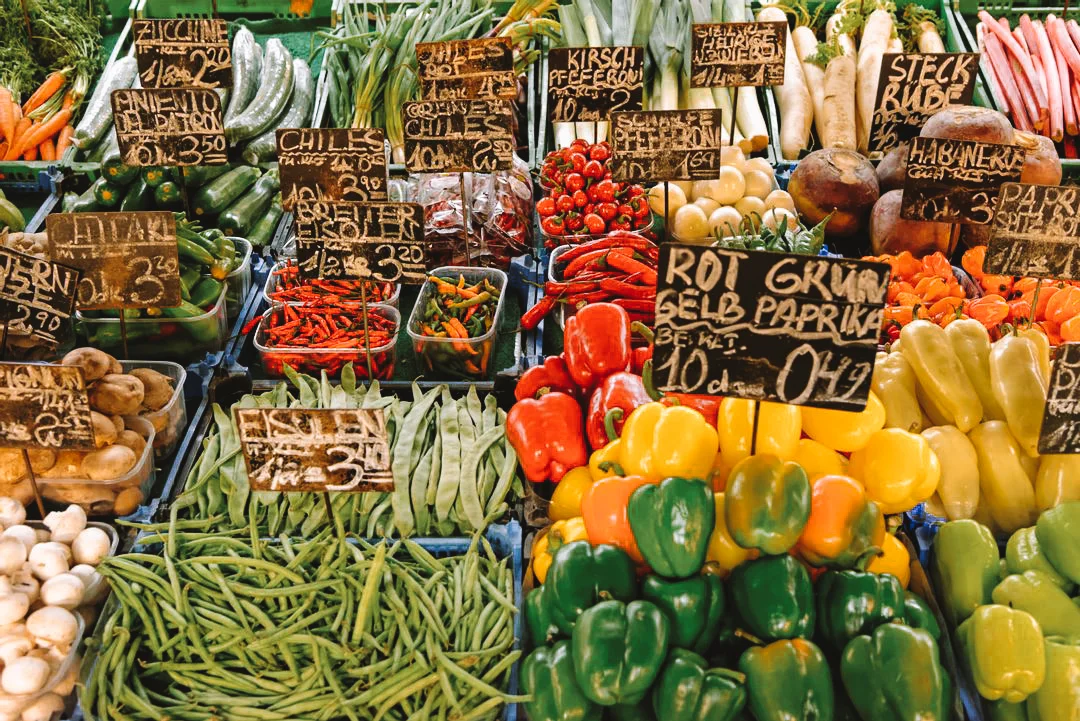 The German word "naschen" means "to have a snack". Here you can try snacks of different tastes: bitter, sour, and sweet. They are cheap and tasty and the atmosphere here is truly unforgettable. Every gourmet can find something cheap here to improve their dishes, yet, the market is a bit crowded at the weekend.
16. Heeresgeschichtliches Museum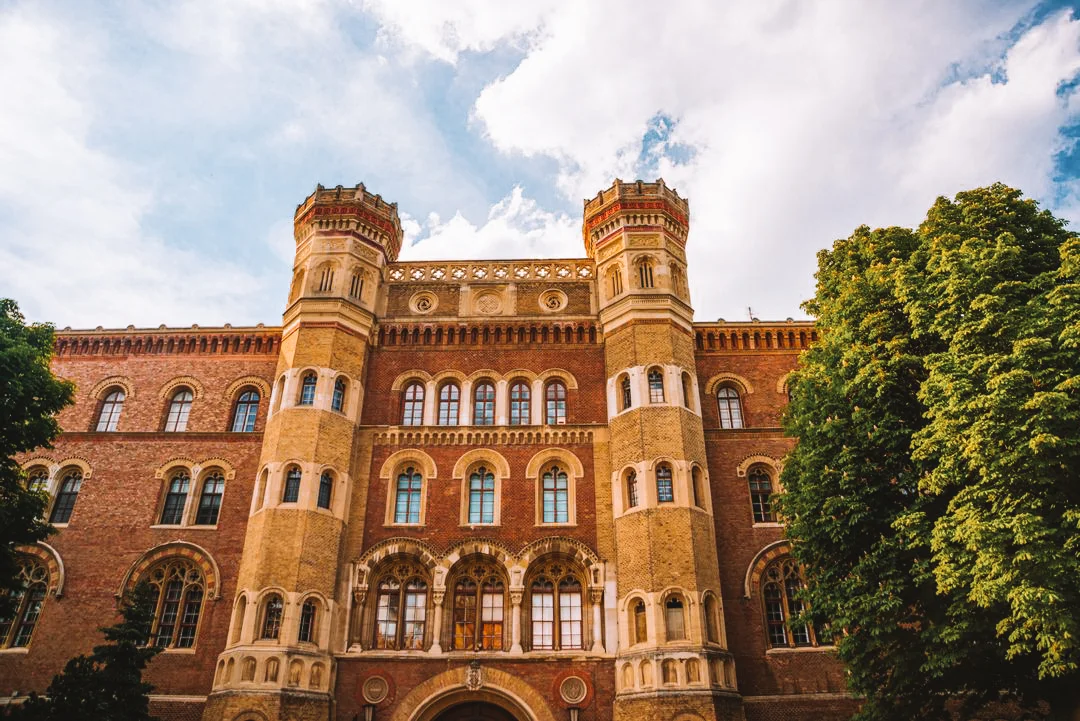 The military history museum tells us about the Austrian Armed Forces and the previous armies of Austria. The building is erected in Moorish-Byzantine and Neo-Gothic style. Unlike a lot of other military museums, it doesn't praise war, in fact, it shows its true horror.
17. Church of the Jesuit
It looked quite simple in contrast to other marvelous Vienna churches, but we entered inside and didn't regret it. It has a dreamy interior – could you imagine they managed to combine a dreamy vibe and Baroque? The leitmotiv explains everything – the church is dedicated to the assumption of the Virgin Mary into heaven.
18. Burggarten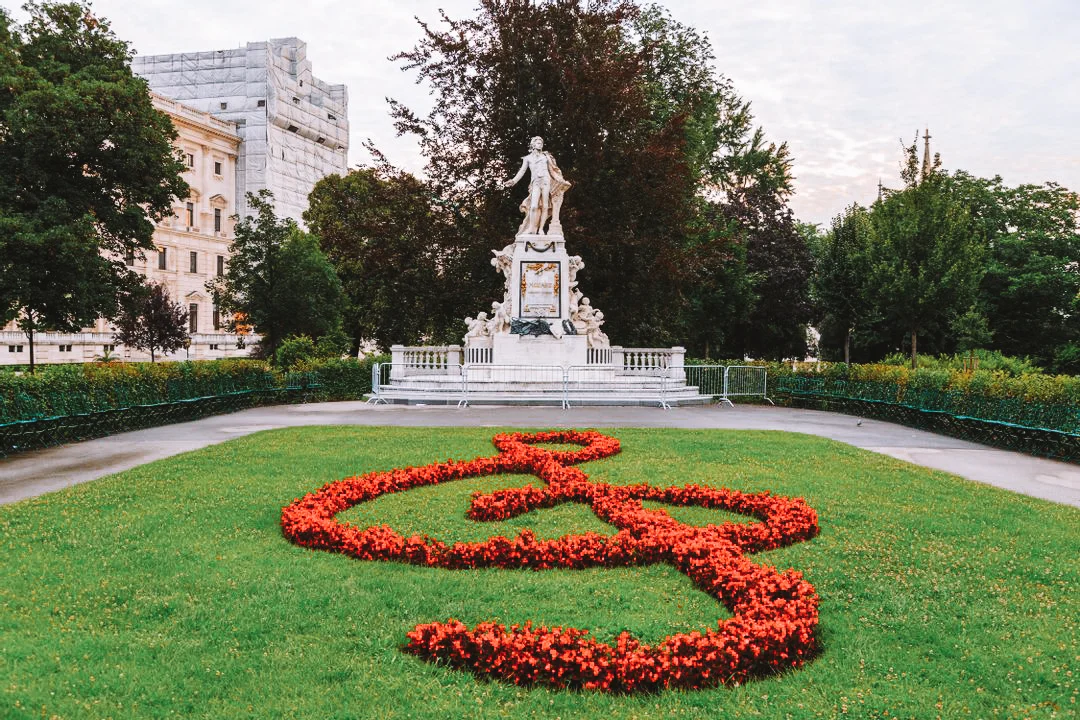 Do you remember how we were talking about Istanbul and its peaceful green parks? This one reminded us of them. It has various botanical collections and a house of butterflies of more than 50 kinds! Take a walk here, sit near the fountain or in a cafeteria or take pics of Mozart's monument!
19. St. Peter's Catholic Church
Another church that is nice-looking outside and festive inside. We personally entered as we wanted to hear some classical concerts. We weren't disappointed. The church was built in the 18th century and the design mimics the world-known namesake in Rome. We assure you there is no other place in the world with such good organ music.
20. Restaurant Ofenloch
No trip is complete without food experiences! Here you can dive into the festive atmosphere of Vienna with friendly service and delicious food. The interior is stylish and even locals say it represents authentic Vienna with all its charm.
21. Austrian National Library
We have two favorite libraries – the one in Stockholm and this one. This library is the only one with access to all the Austrian publications and also gathers Austrian literature abroad. It can show you wonderful reading samples of every age, and help you to learn anything, including things you couldn't imagine knowing.
22. Kapuzinergruft
A point for history lovers, a place where the members of the House of Habsburg were buried. The entry is 8 euros, and the coffins of the emperors stunned us with their macabre beauty. Go to it, and we promise you will see something much extraordinary.
23. Museum of Natural History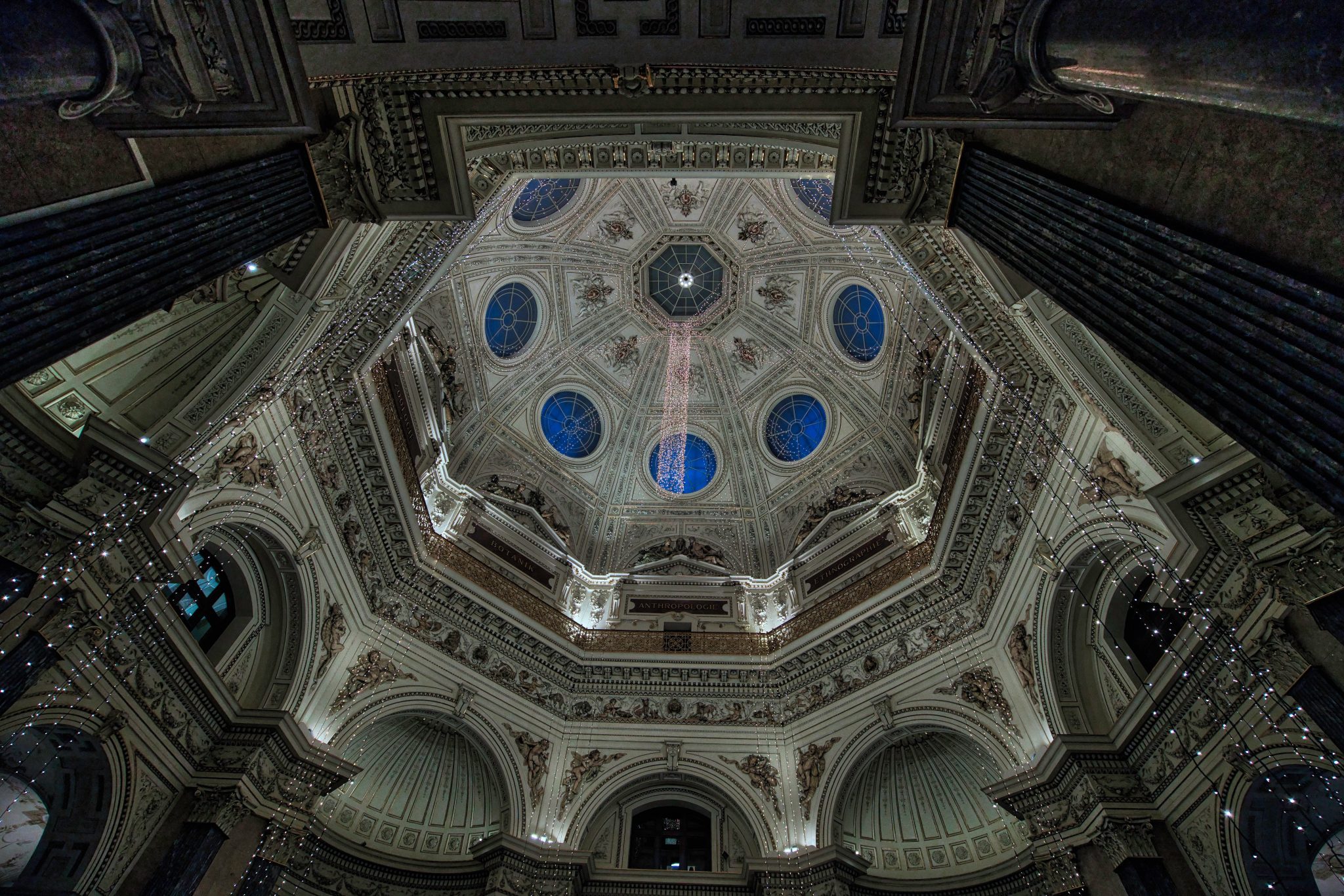 Probably the most contrasting exterior and interior are here. The typical Vienna-styled Baroque building has a lot of scientific stuff to display. People under 19 can enter free – and don't forget to find a hall of human evolution!
24. Secession Building
We are always talking that Vienna is housing a lot of art. Yet, we mean not only classical art, but also contemporary. The building is meant to be odd and shocking as the word "secession" means breaking away. It shows a radically new form of art with a completely different context. Their motto is shown on the building: "To each age its art, to each art its freedom". We swear it is a true competitor of the galleries in Berlin.
25. Figlmüller
Hans Figlmüller is an Austrian restaurateur who created a special type of schnitzel that is now famous worldwide. That schnitzel weighs at least 250 grams and is prepared on a pan with vegetable oil. It is a classic everyone shall know, yet, book a table in advance!
26. Rathaus
The building itself is marvelous, and you shouldn't miss the square in front of it – the events are held there almost every year. There is a lot of food – local and international – for you to try, and when the night comes you can also see some opera on a large screen for free.
27. Hundertwasserhaus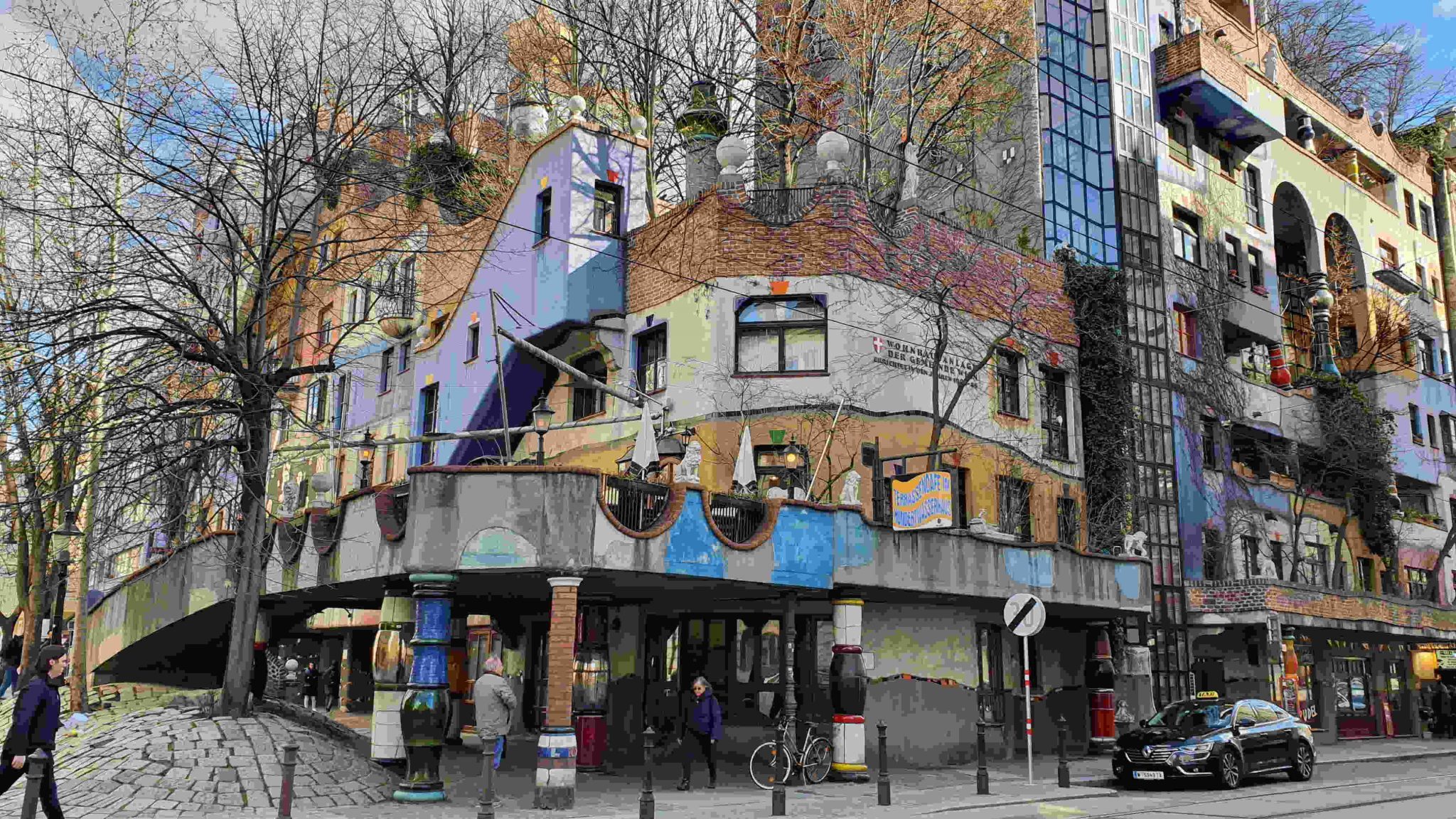 Where would you like to live: in a classy building or in an unusual house? The flats of Hundertwasserhaus are built one on another in a strange order and plants and bushes are planted everywhere within the building. Hundertwasser, the architect, used a whole variety of forms being persuaded that versatility is the definition of beauty.
28. Weltmuseum
Some people think it's impossible to explore the country without knowing the people. That museum has ethnological collections from all over the world. Touch the cultural codes of nations and dive into the mysterious atmospheres that are only spread among locals.
29. Melker Stiftskeller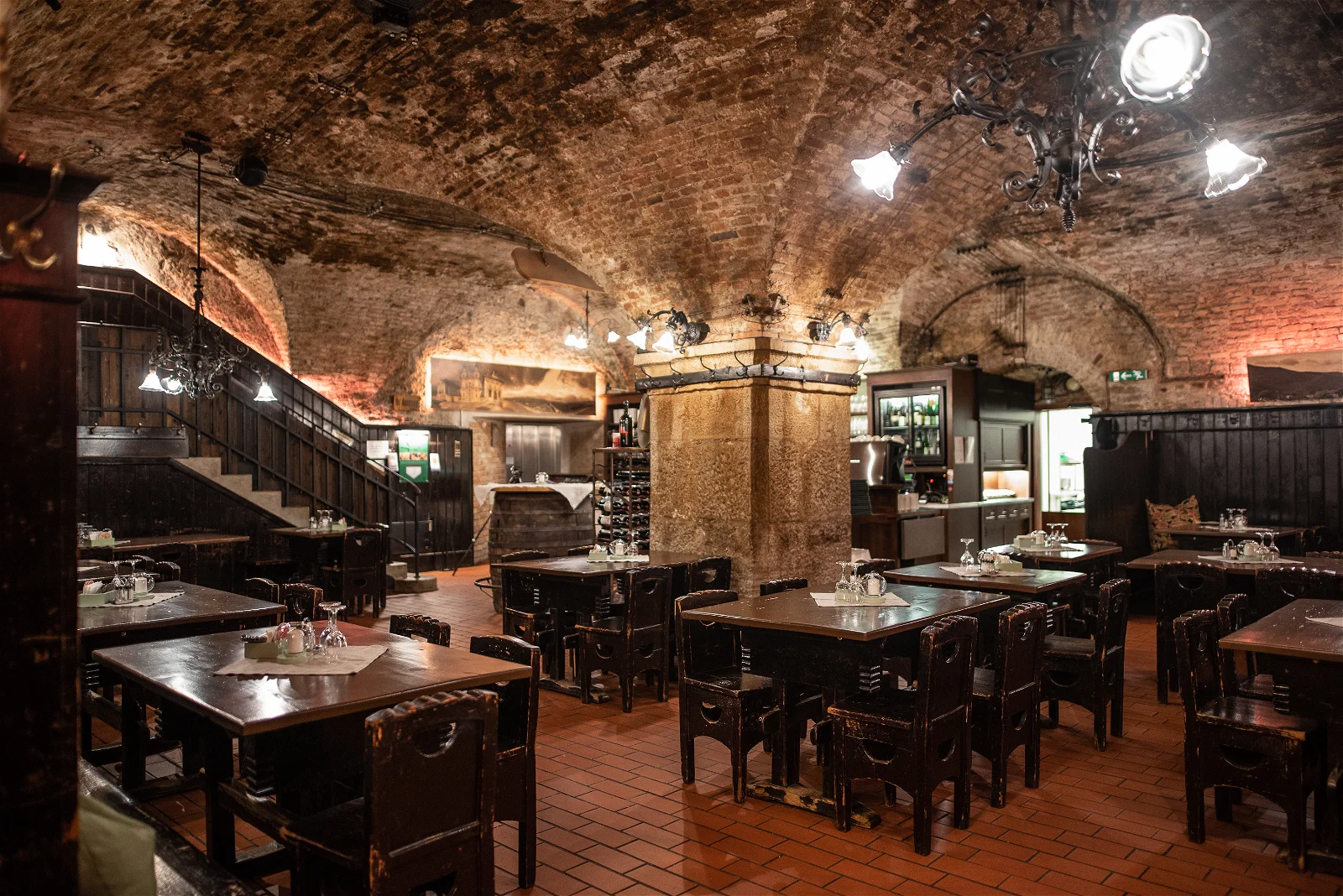 This place is an implementation of warmth. It serves local dishes at reasonable prices and is specialized in pork. The atmosphere is relaxing and heart-warming, and we even advise it as a place for a date!
30. Wirtschaftsuniversität Wien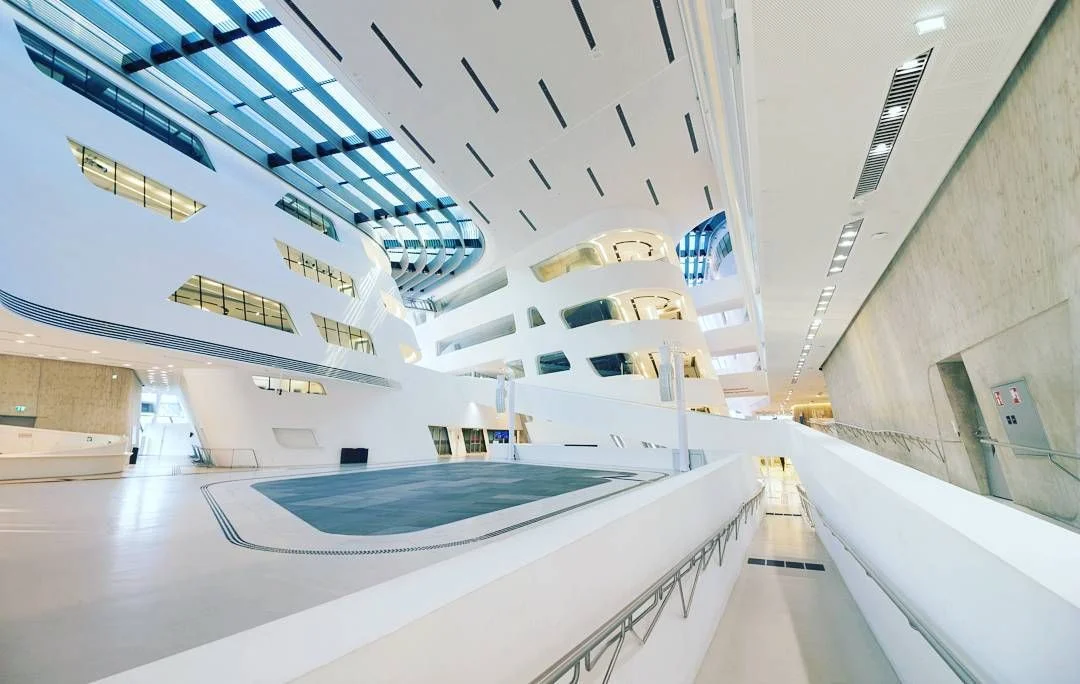 Wirtschaft means "economy" and this university is the second biggest economic university in Europe. It has 22 000 students and if you study hard, you can become one of them! The university is concentrated on using the economy to solve economic, social, and ecological problems.
Hidden gems
1. Votivkirche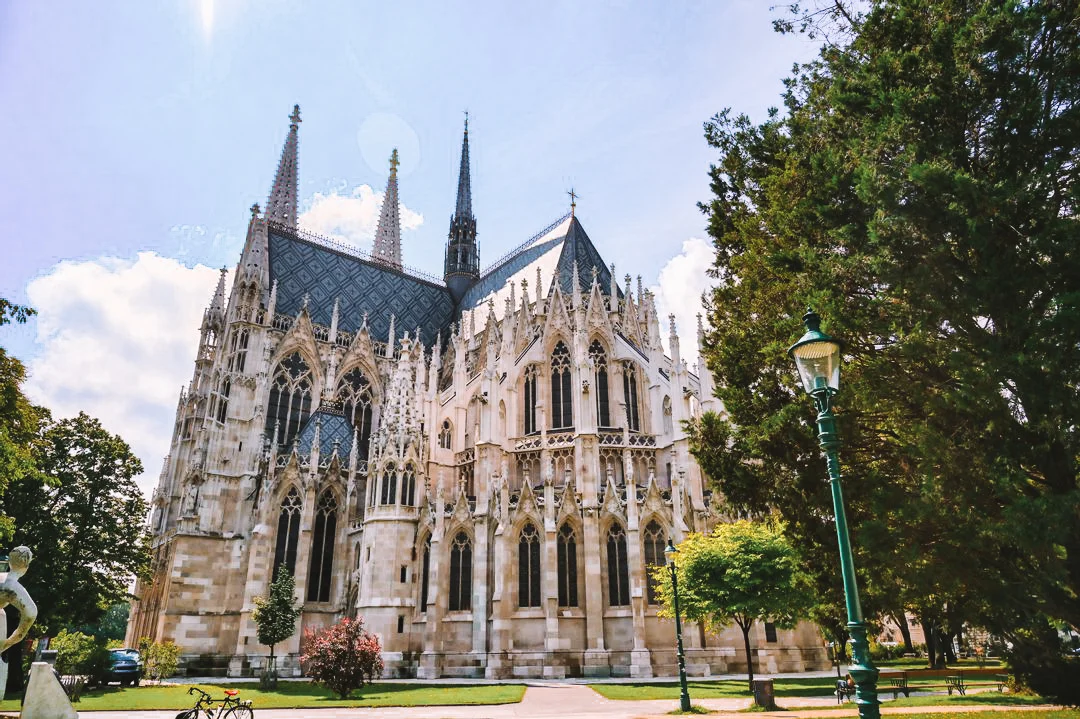 The Neogothic church is splendid, but it is often overseen as there are too many architectural masterpieces in Vienna. It is near Universitat Wien and was erected to express gratitude for the rescue of young emperor Franz Joseph I. It is also 99 meters high, being the second highest church in Vienna.
2. Heldenplatz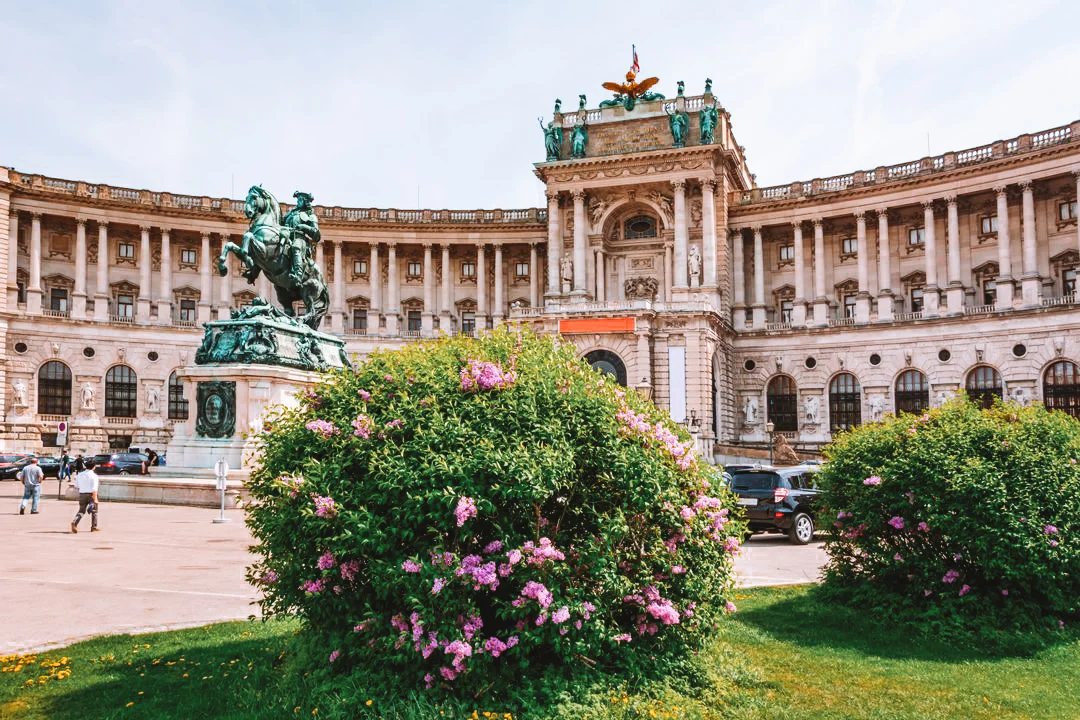 While having a promenade here, you were probably amazed by the Hofburg palace. Yet, don't overlook the public place in front of it! It is interesting to know that on Heldenplatz Hitler announced the Anschluss of Austria to Nazi Germany. It was the reason Thomas Bernhard, an Austrian writer, wrote the drama "Heldenplatz".
3. Otto Wagner Majolikahaus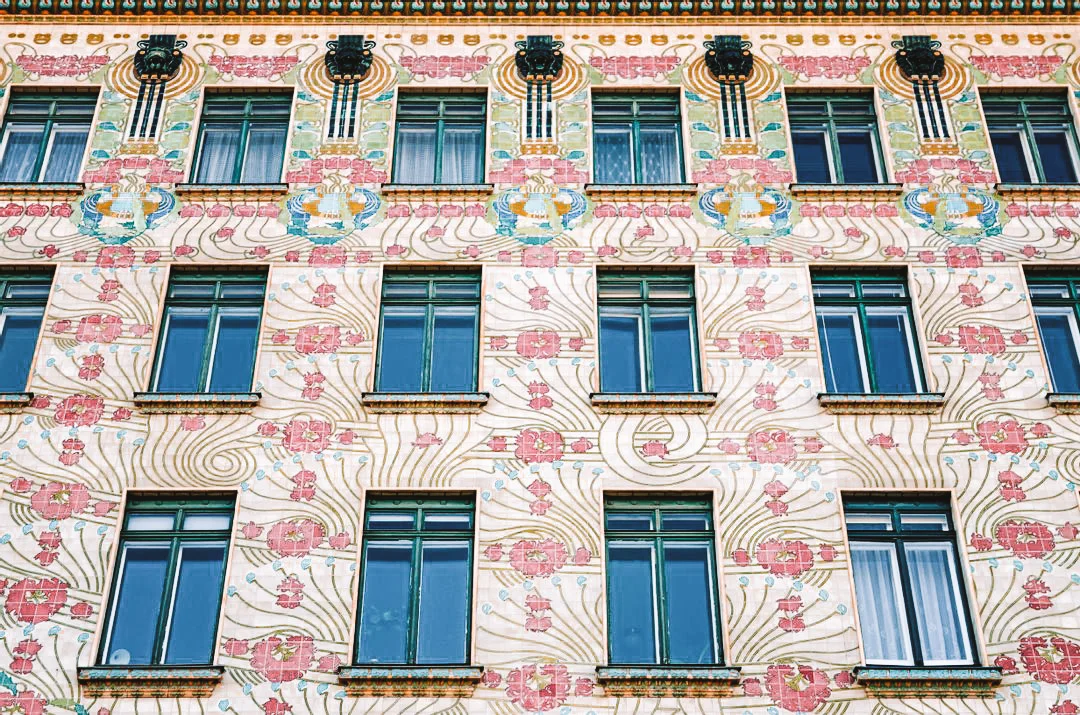 Otto Wagner wanted to add some Art Nouveau to Vienna. "Majolika" is colored glazed tiles, and they are unusual details to the big picture of Vienna.
4. Augustinerkirche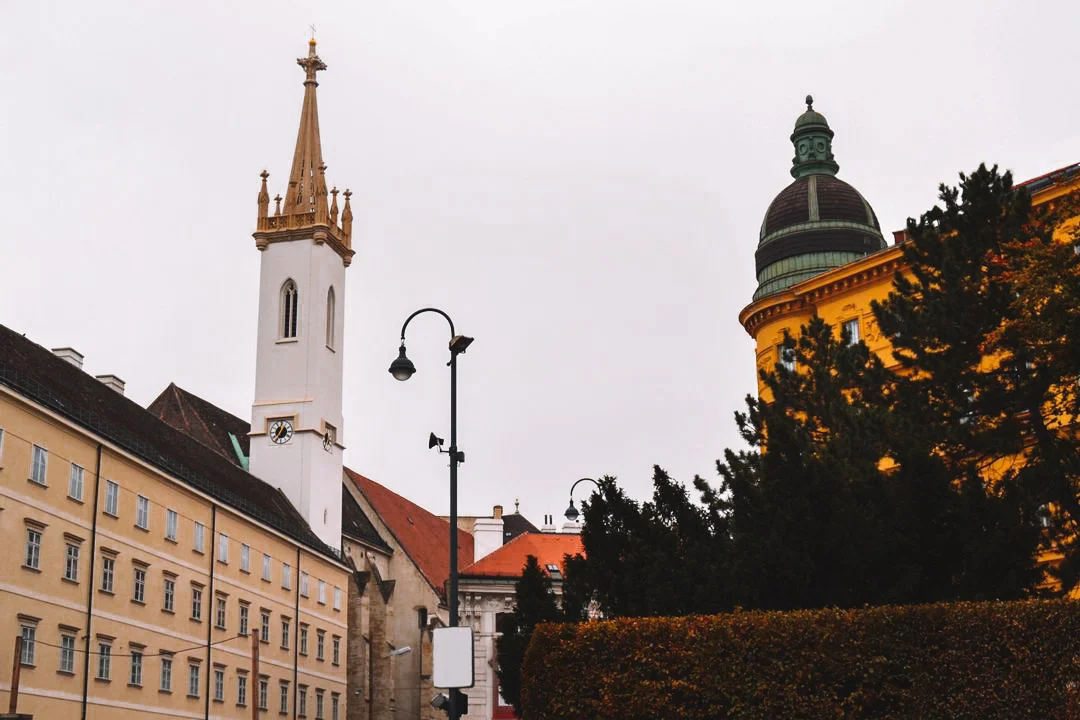 It is the church where the emperors got married. 54 hearts of the Habsburg dynasty are kept there in silver urns. Therefore, that church is the implementation of the Habsburg love.
5. Alte Donau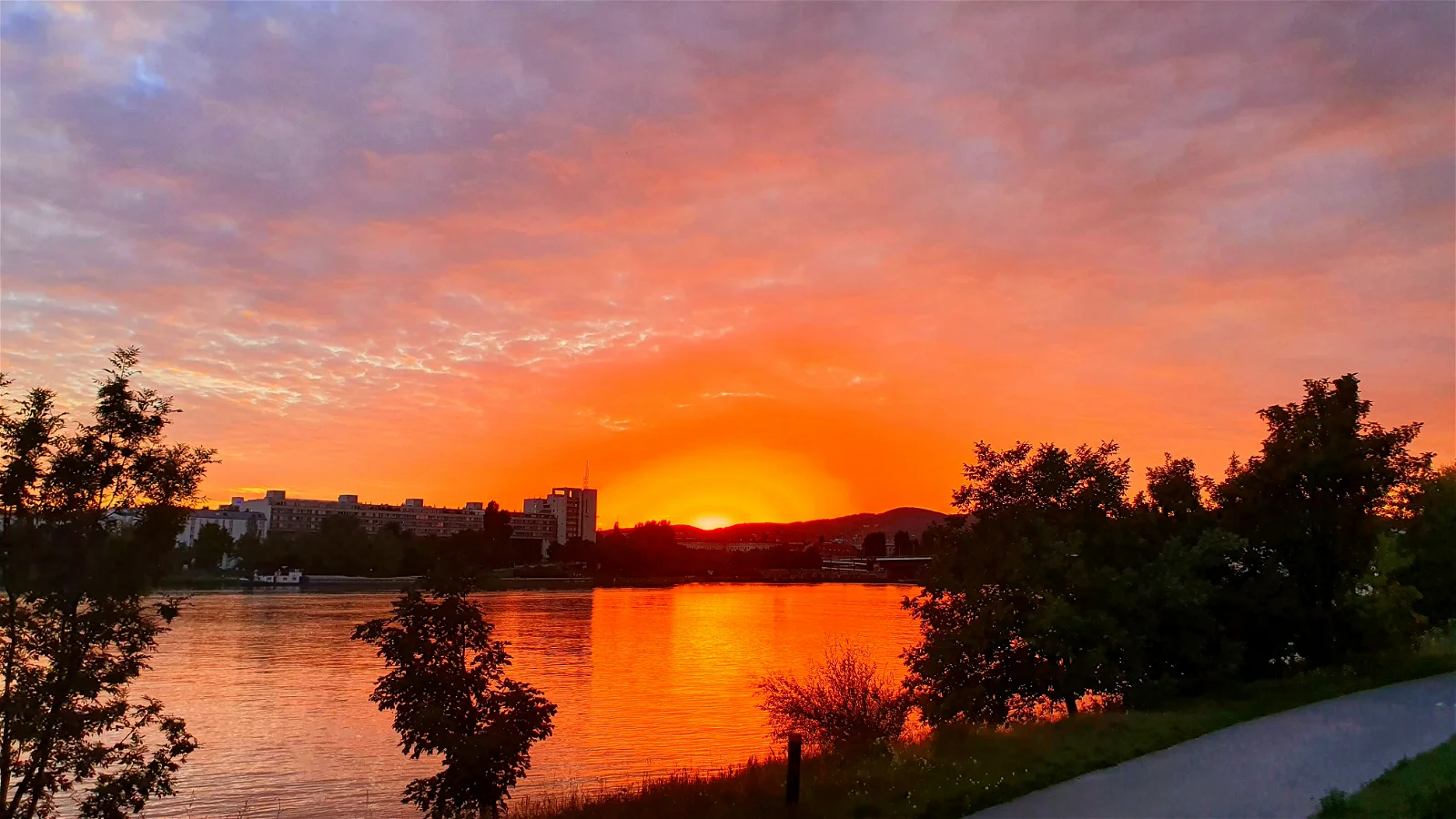 Alte Donau ("Old Danube") is an arm of the Danube, yet, it has no direct connection with it. It is a peaceful oasis with few tourists, the most hidden gem here where you can take a rest from all the previous locations. The evenings here are most romantic in summer and spring!
To crown it all…
Vienna is like music – it can amaze you with different sounds that are in fact all about the same adding to and enhancing each other. We hope you will have a wonderful trip. If you want to find even more collections and spots, you can always check our app Framey. Tell us about your impressions!