3 Days in Marrakesh: The Ultimate Itinerary
✅ Before reading this article, make sure you'll see The 20 Best Luxury Riads in Marrakesh!
Are you planning a three-day trip to Marrakesh? If so, you're in for an amazing journey! This beautiful city in the heart of Morocco offers travelers a unique and unforgettable experience. Whether you're looking for cultural experiences or shopping opportunities, Marrakesh has something for everyone. To get the most out of your trip, we've put together the perfect three-day itinerary for an unforgettable introduction to Morocco.
3 Days in Marrakesh: The Ultimate Itinerary:
Day 1 – Marrakesh Medina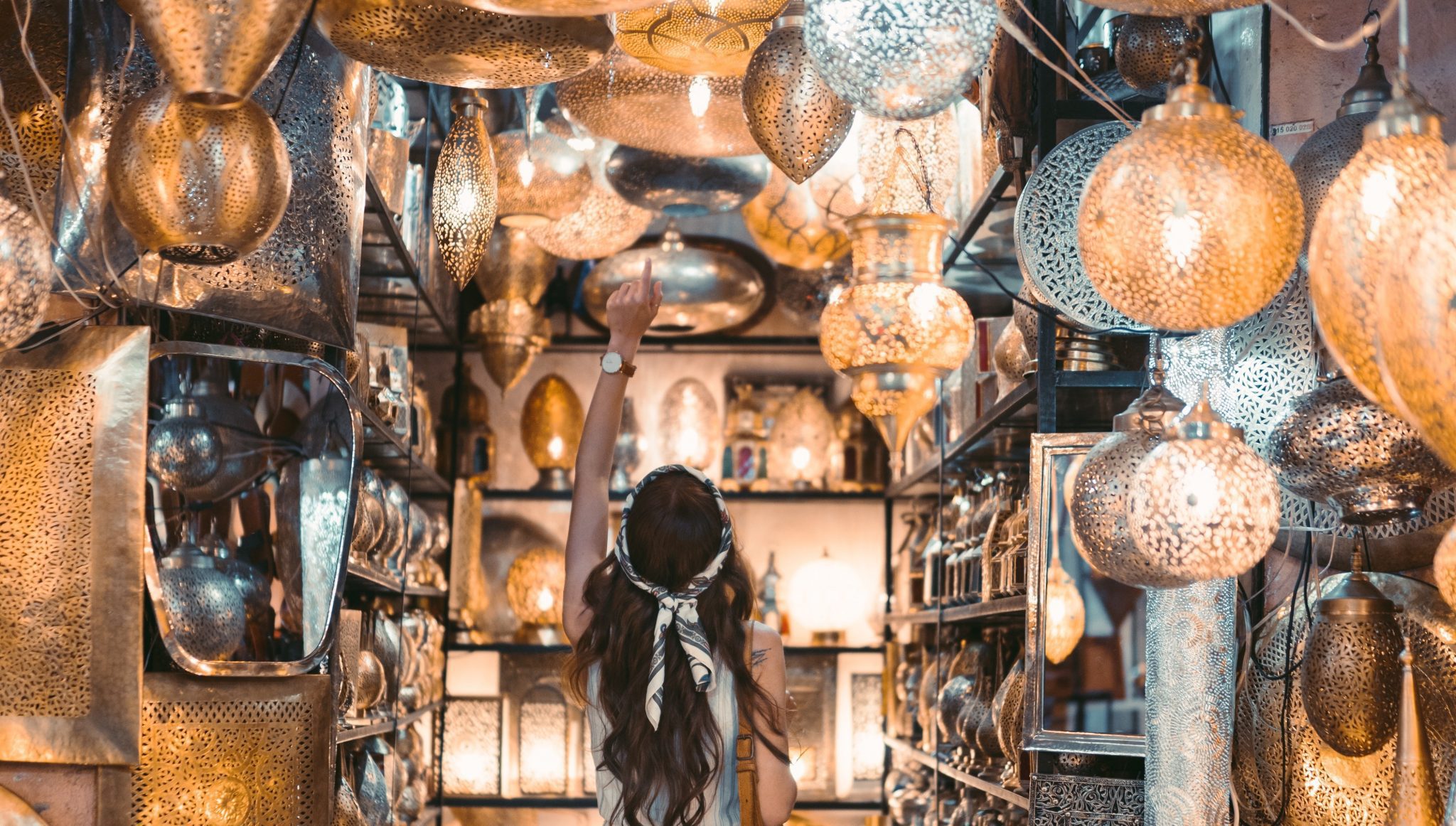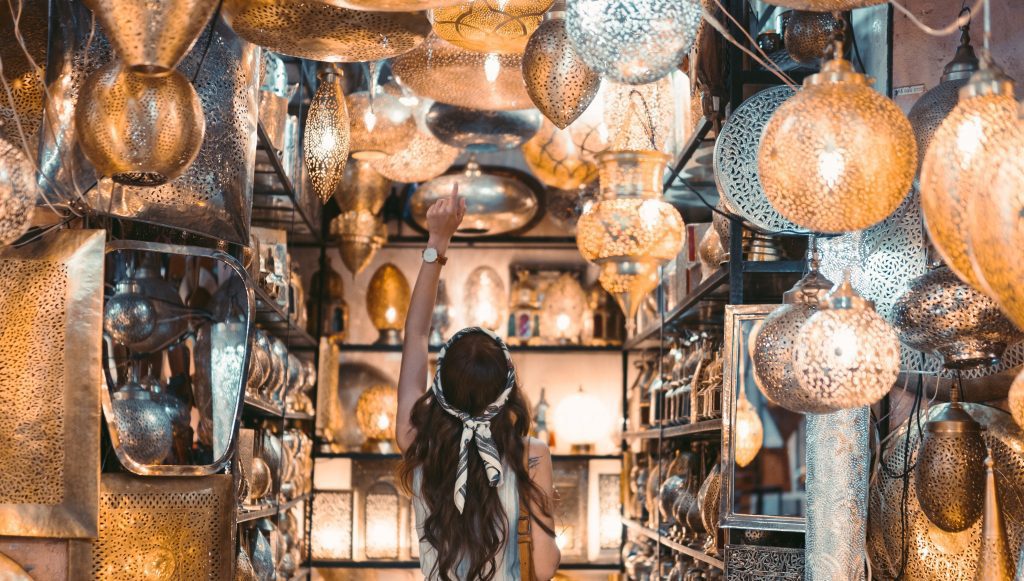 Medina of Marrakesh: On the first day of your visit to Marrakesh, you should explore the vibrant and historic Medina, the old city of Marrakesh. In the morning, head to one of the most famous sights in Medina, Jemaa el-Fnaa Square, where you can find a variety of vendors selling everything from food to souvenirs. Be sure to try some of the local delicacies, such as mechoui or harira soup!
After exploring the square, wander through the maze of winding alleys and bazaars in the Medina. Stop and admire the intricate architecture and bright colors that adorn each building. Stop at one of the many souvenir shops to pick up some traditional items like carpets, leather goods, or tea sets. The souks in the Medina are also a great place to barter for goods!
If you want to get off the beaten path, take a stroll along the Ramparts, the ancient walls that surround the old city. As you walk along the wall, you will be able to spot incredible views over Marrakesh.
When it's time to relax, take a break in one of the peaceful gardens in the Medina. One of the best is Majorelle Garden, a stunning private garden full of exotic plants, vibrant colors, and stunning architecture. Here, you can spend an hour or two exploring its beauty before heading back to your accommodation for the night.
Day 2 – Jemaa el-Fnaa & Surrounding Areas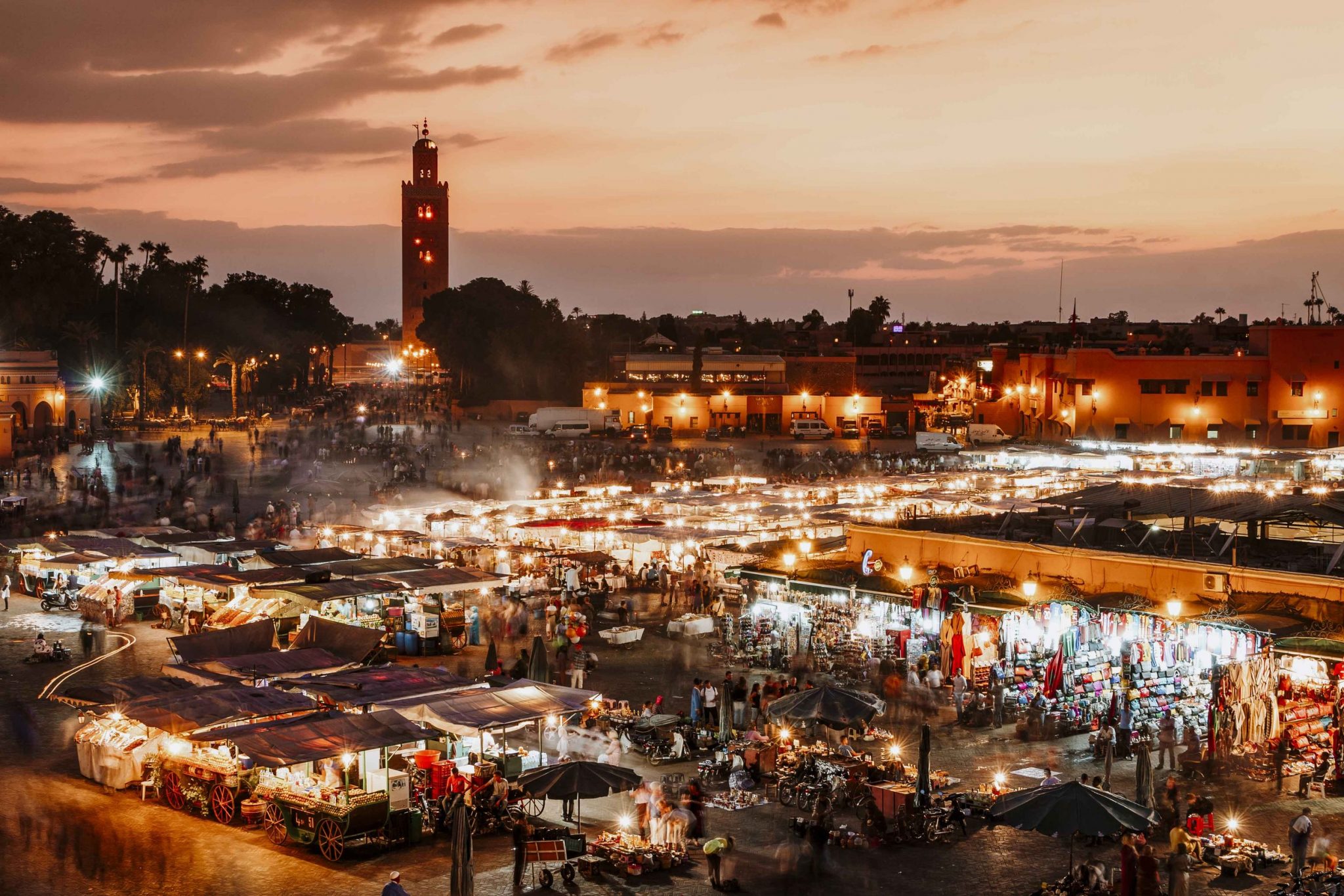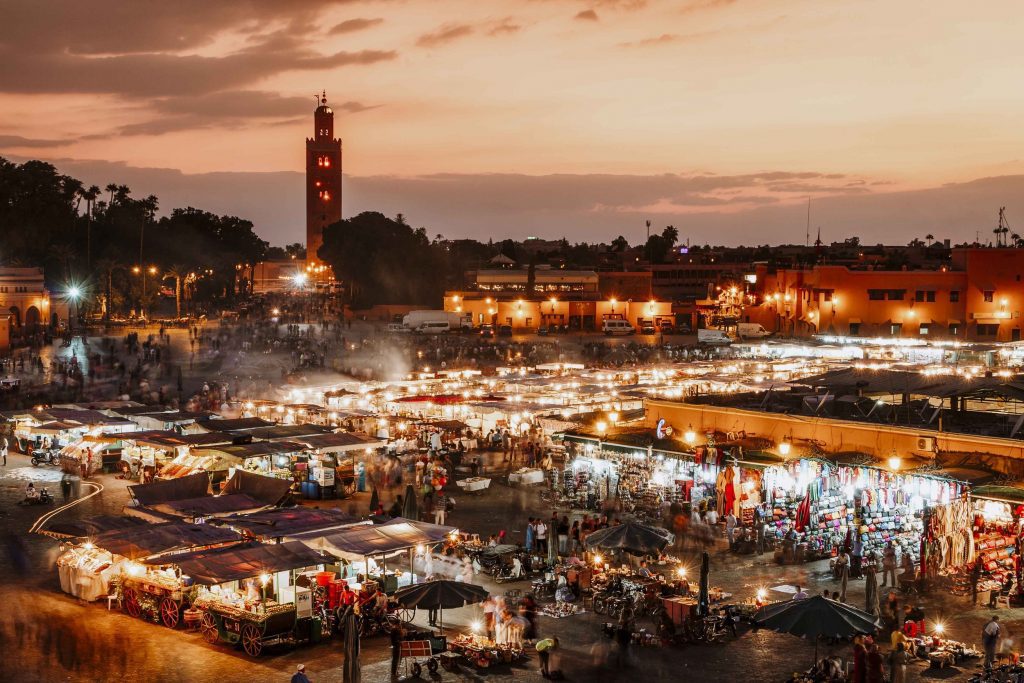 Start your day off with a visit to the Jemaa el-Fnaa, a vibrant and colorful public square located in the heart of Marrakesh. This bustling marketplace is home to snake charmers, acrobats, musicians, dancers, and even medicine men. Stroll through the square, take in the sights and smells of local specialties, and haggle with the merchants.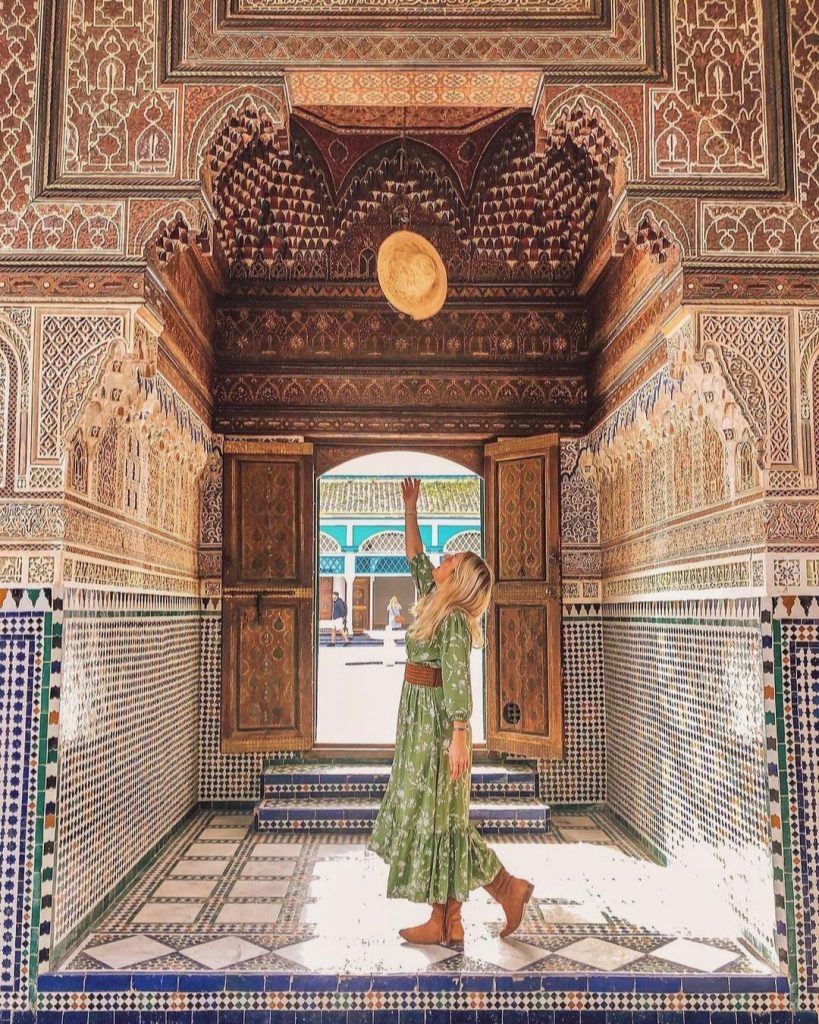 Next, take a short walk to the Bahia Palace. Built in the 19th century, the palace has beautiful Moorish architecture and is filled with intricate details and a grandiose atmosphere. Here you can explore some of Morocco's most remarkable Islamic art.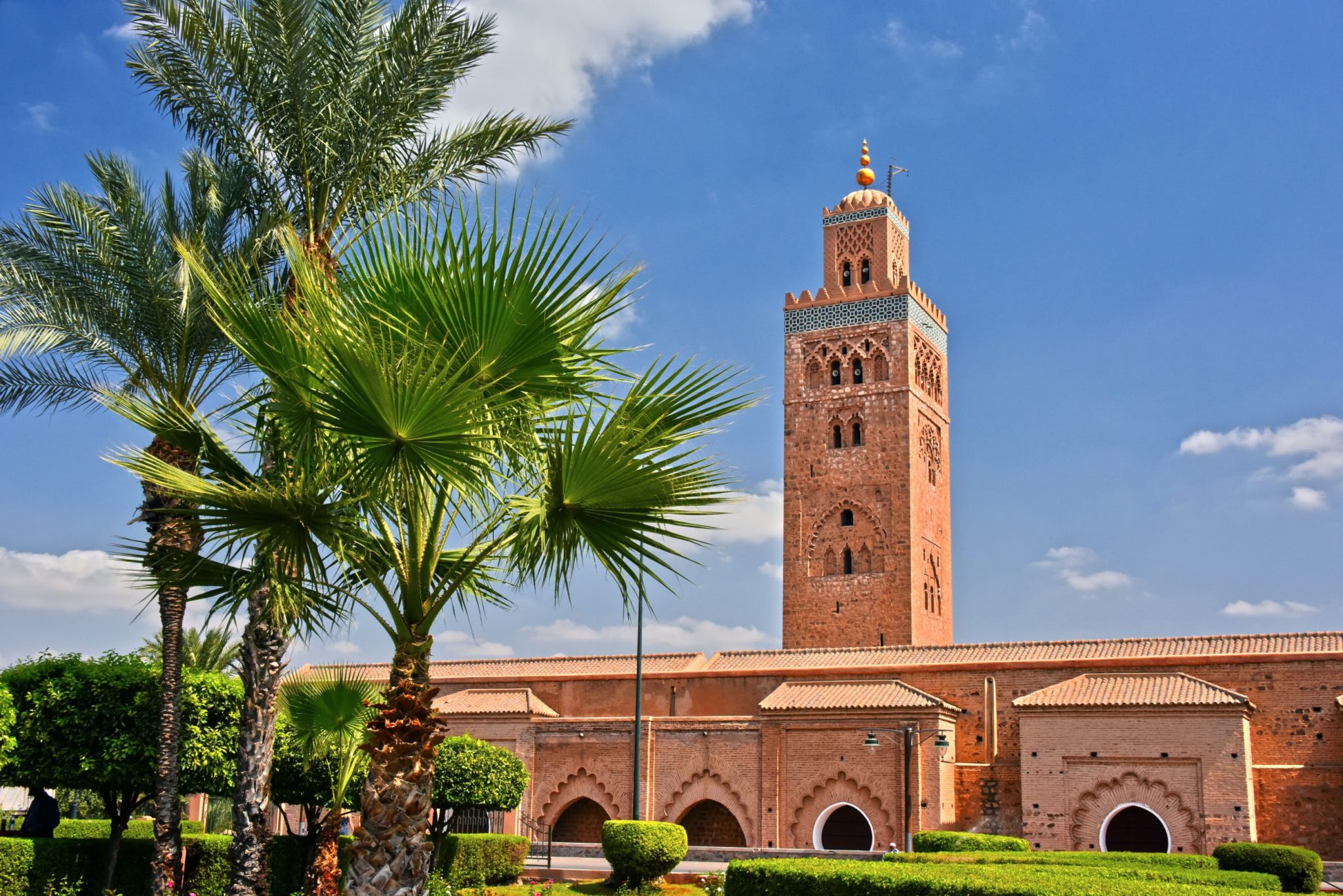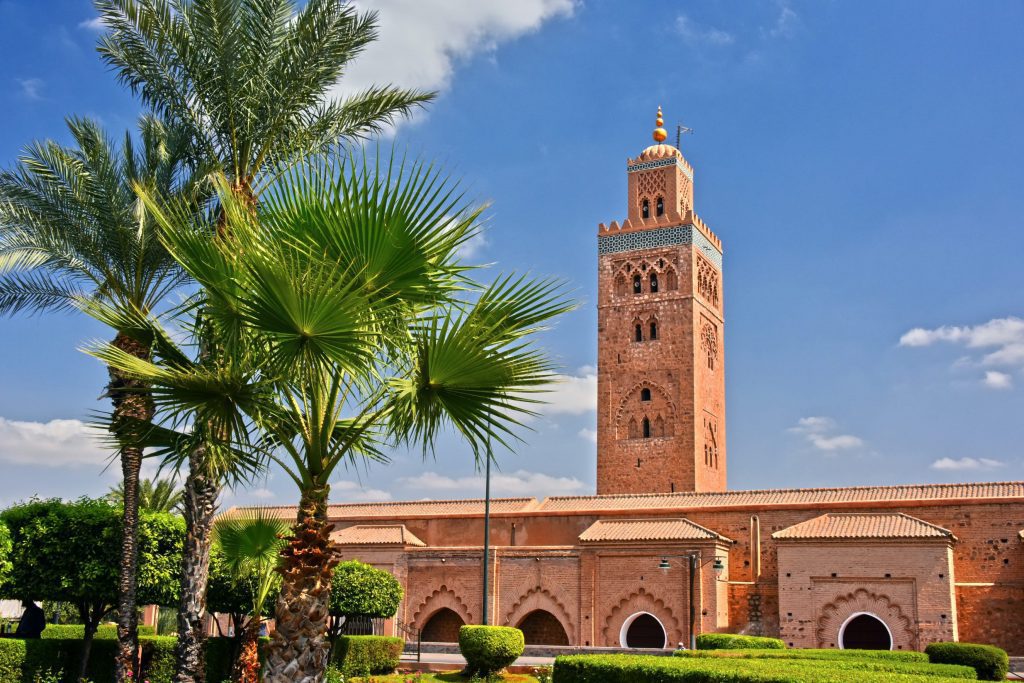 Continue your exploration of Marrakesh with a visit to the Koutoubia Mosque. Built in the 12th century, this is one of the oldest mosques in Morocco and boasts a majestic minaret that towers over the city skyline.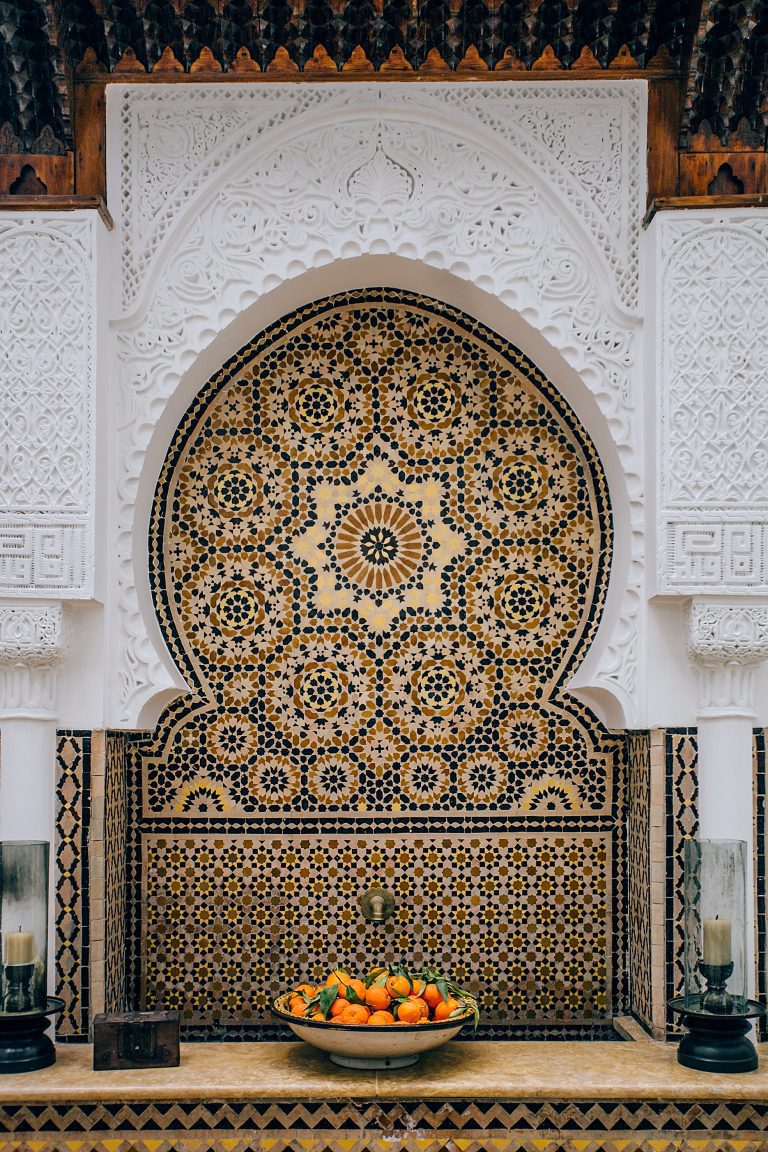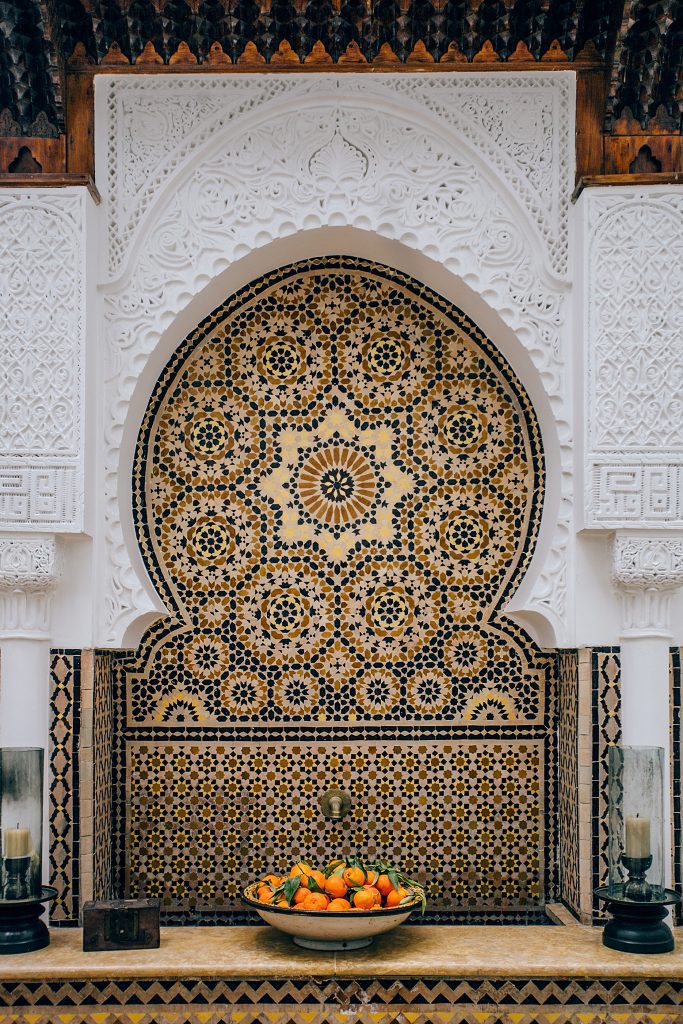 Take some time to admire the stunning Moorish architecture and appreciate the beauty of this iconic mosque.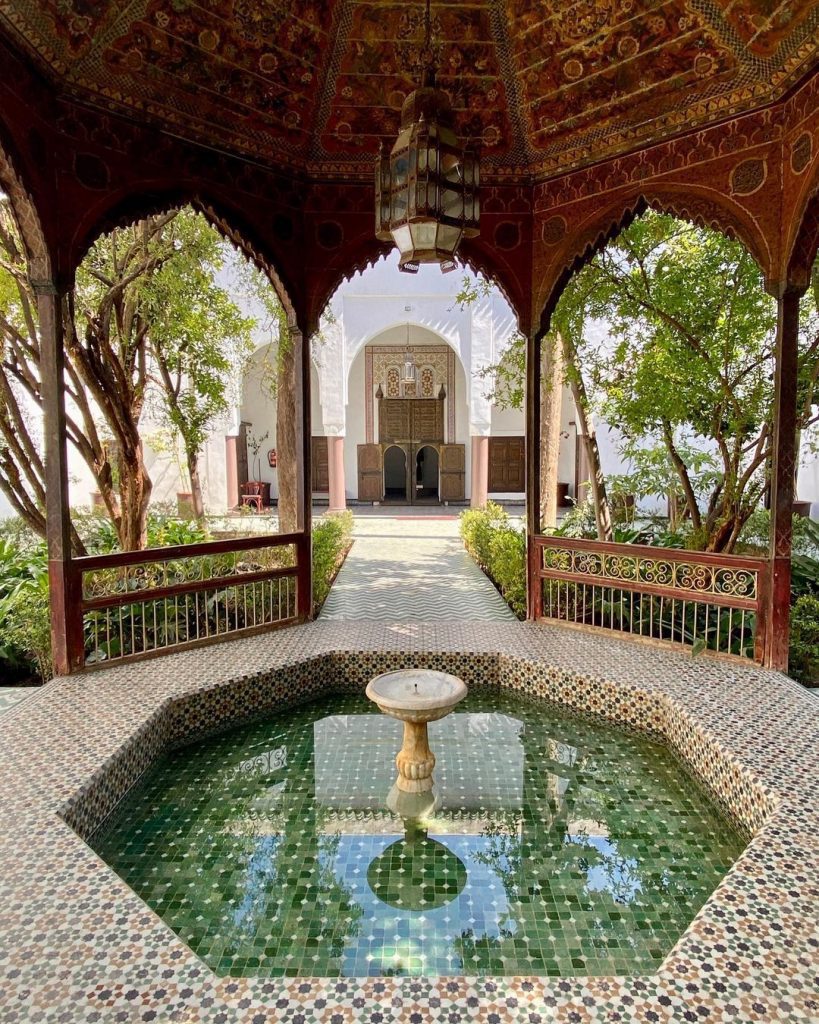 Once you've finished exploring the Koutoubia Mosque, make your way to Dar Si Said Museum. Located inside an old palace, this museum houses traditional Moroccan crafts and antiques. Spend some time here and learn about the history and culture of Morocco through its artifacts.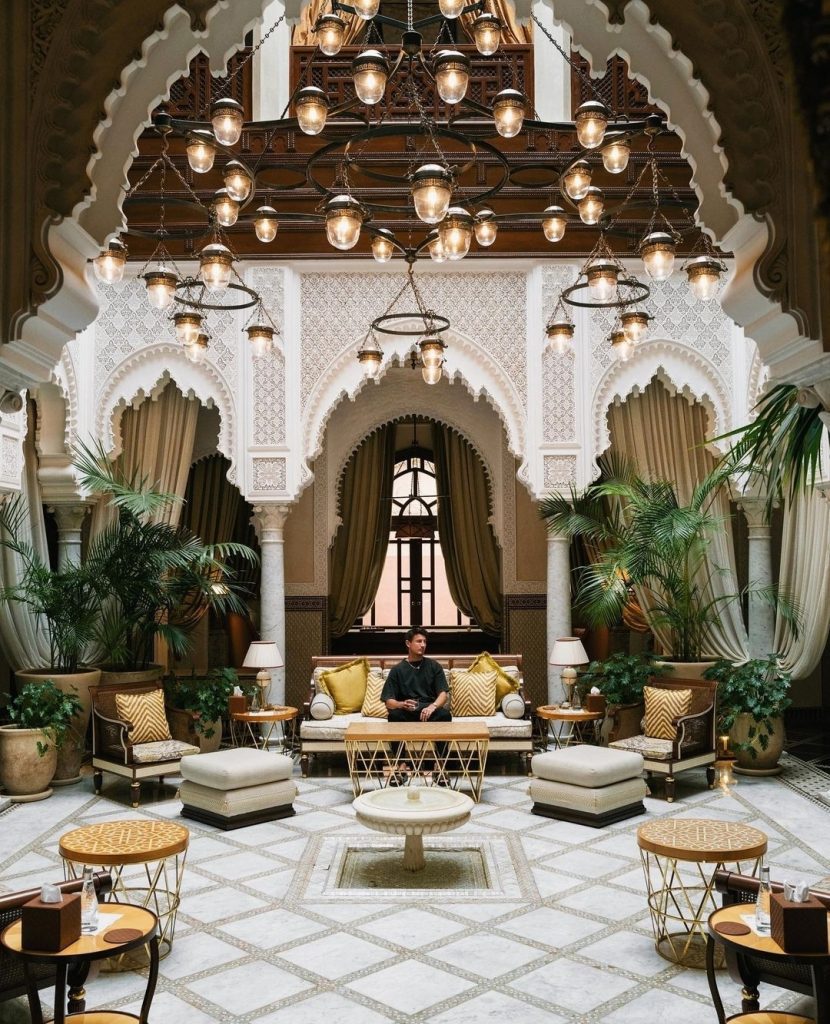 At the end of your day relax and take in the beauty of Marrakesh before you head back to your hotel.
Hotel recommendation: Royal Mansour Marrakesh 🌟 🌟🌟🌟🌟
Address: Rue Abou Abbas El Sebti، 40000, Marrakesh
📞: +212 52980-8080
Day 3 – The Majorelle Gardens & Yves Saint Laurent Museum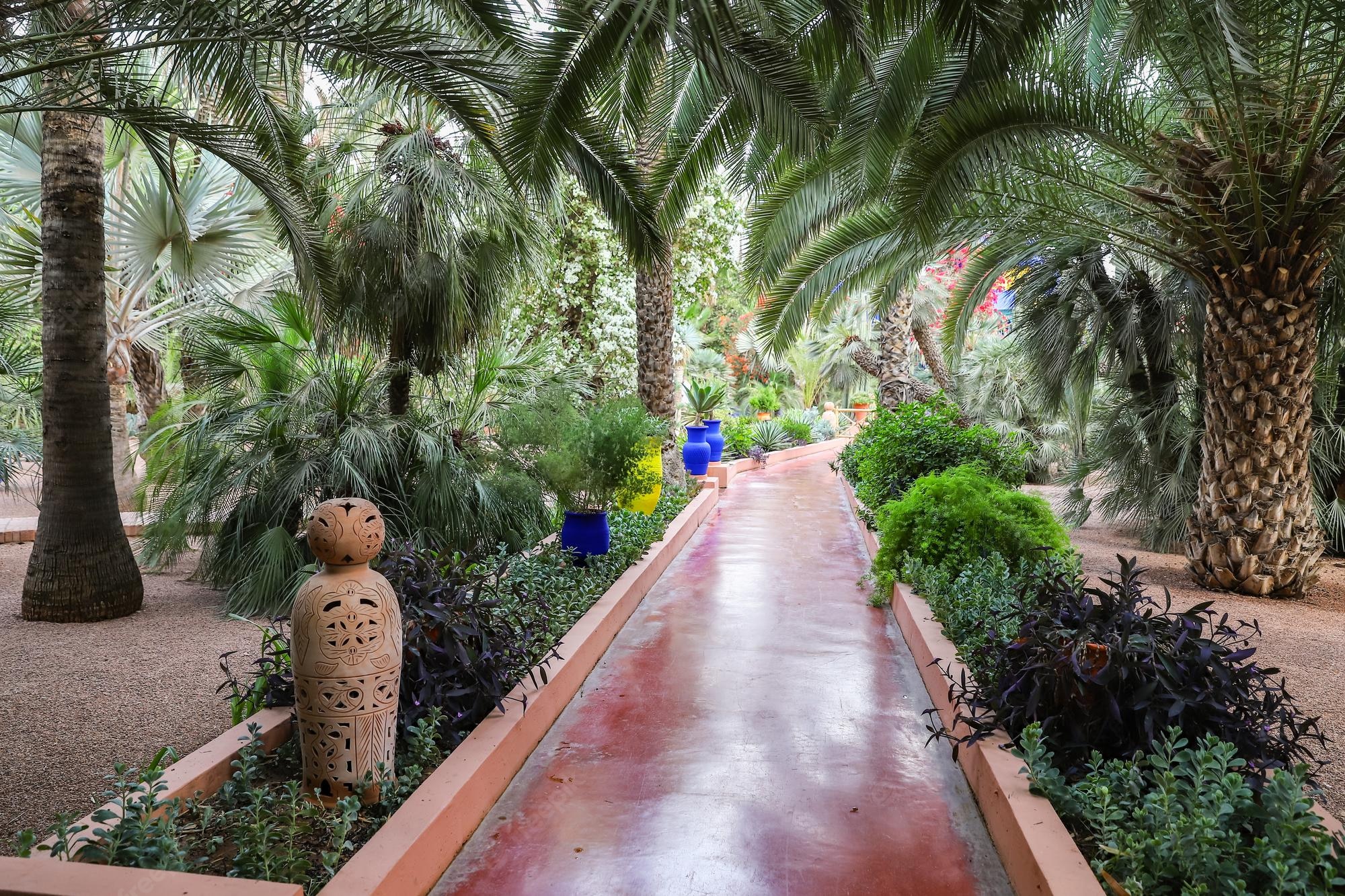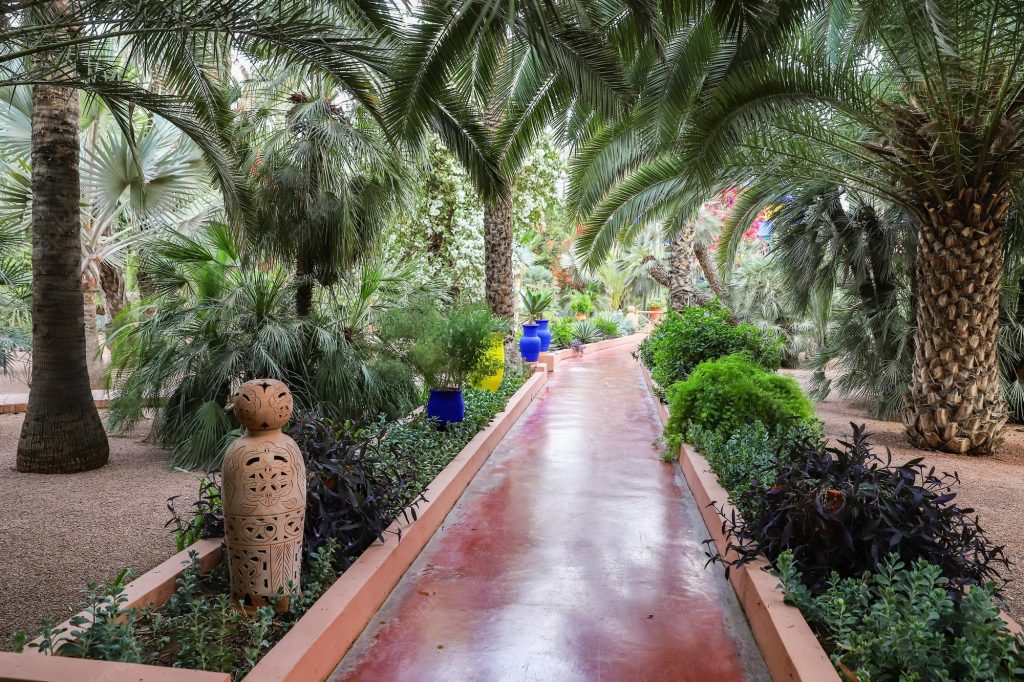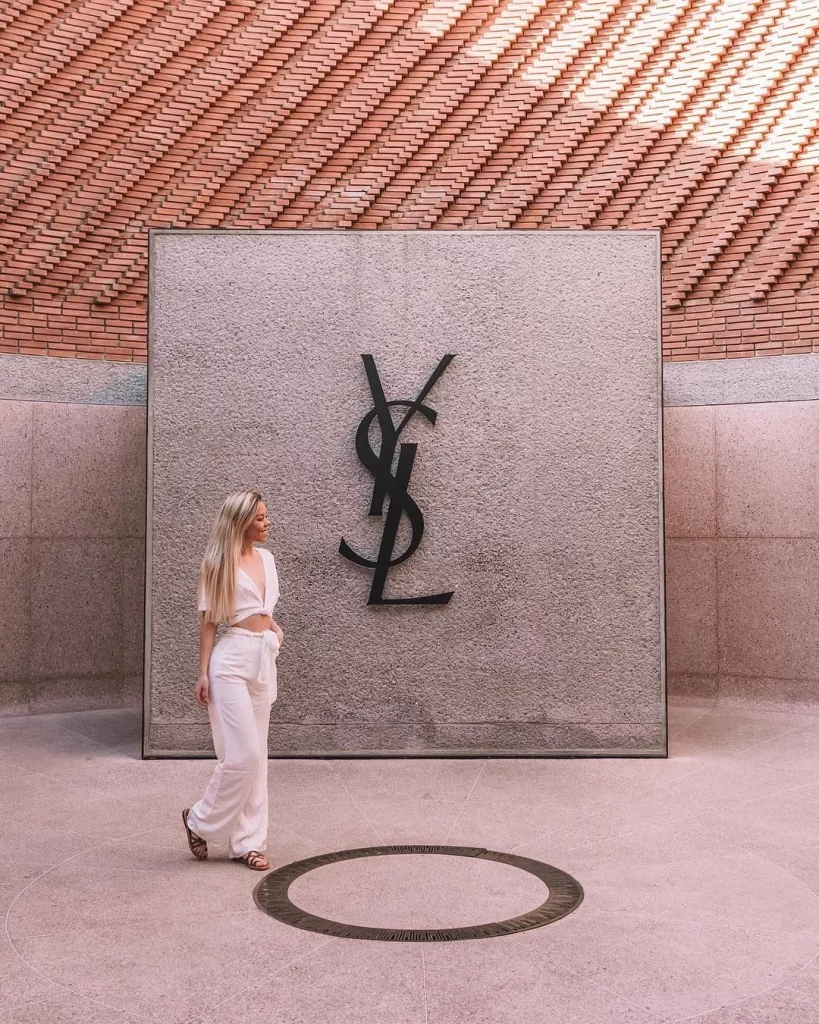 Day 3 of your stay in Marrakesh is the perfect day to explore the iconic Majorelle Gardens and Yves Saint Laurent Museum. The gardens were once owned by the French artist Jacques Majorelle who created the beautiful blue walls, babbling fountains, and exotic plants that make up the grounds.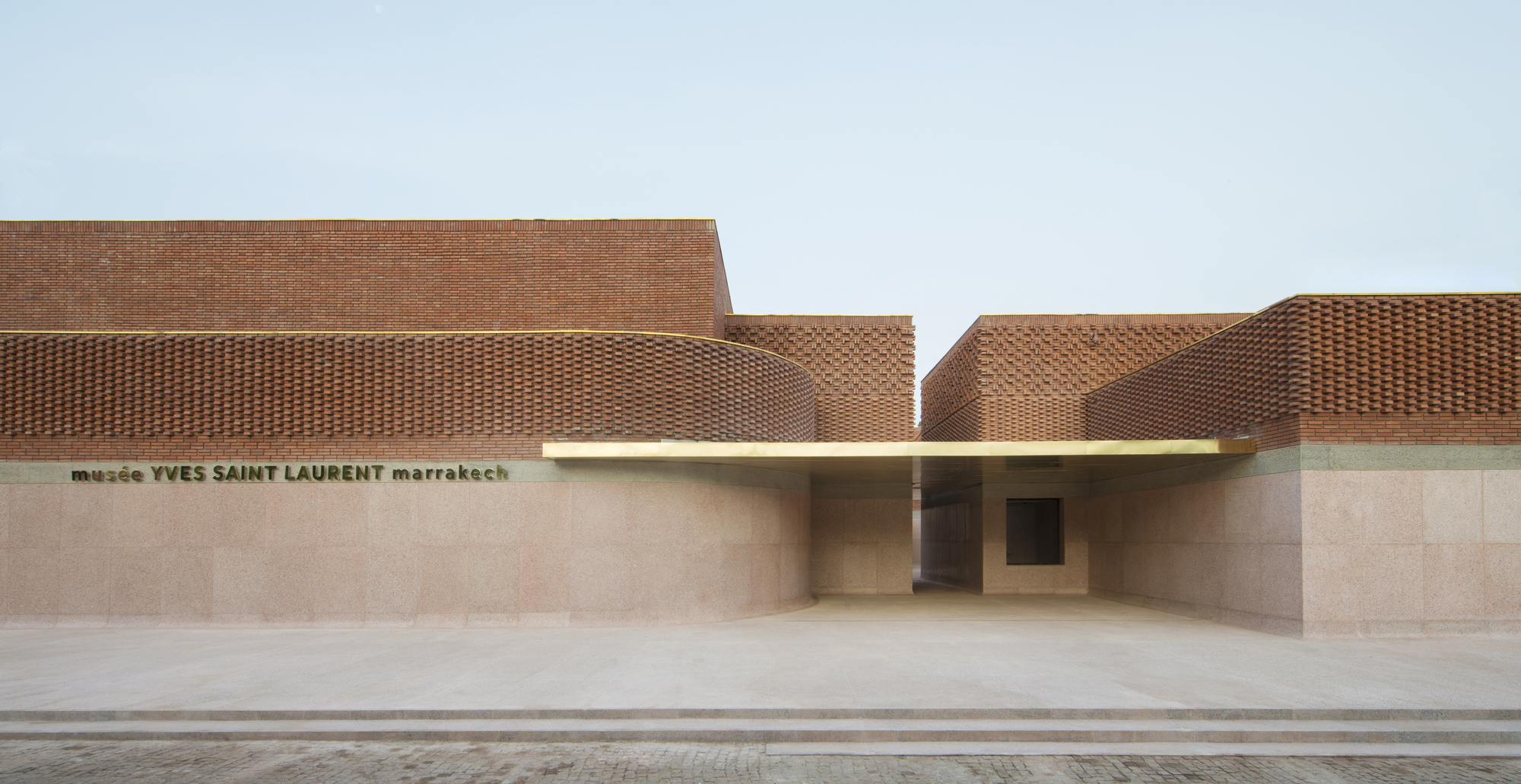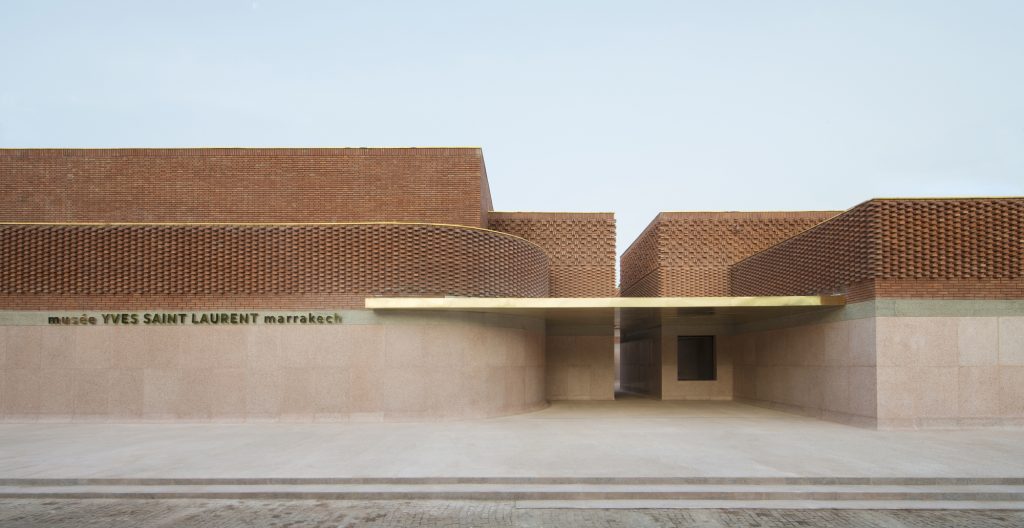 The Yves Saint Laurent Museum is a tribute to the late designer, who drew inspiration from his time spent in Morocco.
Begin your day with a stroll through the Majorelle Gardens. As you wander around the grounds, take in the vibrant hues of blues, yellows, and greens that adorn every corner. Don't miss out on exploring the exotic trees, cacti, and orchids that are so characteristic of this place. Make sure to stop and admire the fish-filled ponds scattered throughout the garden – they're sure to be a highlight of your trip!
Once you've explored the gardens, spend some time at the nearby Yves Saint Laurent Museum. Here, you'll get an insight into the designer's life, as well as view his paintings, sculptures, and sketches. As you explore each room, you'll learn more about how Yves was inspired by his Moroccan culture and get an appreciation for why he loved the country so much. After your visit, you can pick up some souvenirs from the museum shop before heading back to your hotel.
To end your perfect day, take a stroll through the streets of Marrakesh's Medina as you take in all the colors, scents, and sounds that surround you. This ancient city is sure to captivate your heart, leaving you feeling enthralled with its rich culture and history.
Q & A about all you need to know about – 3 Days in Marrakesh: The Ultimate Itinerary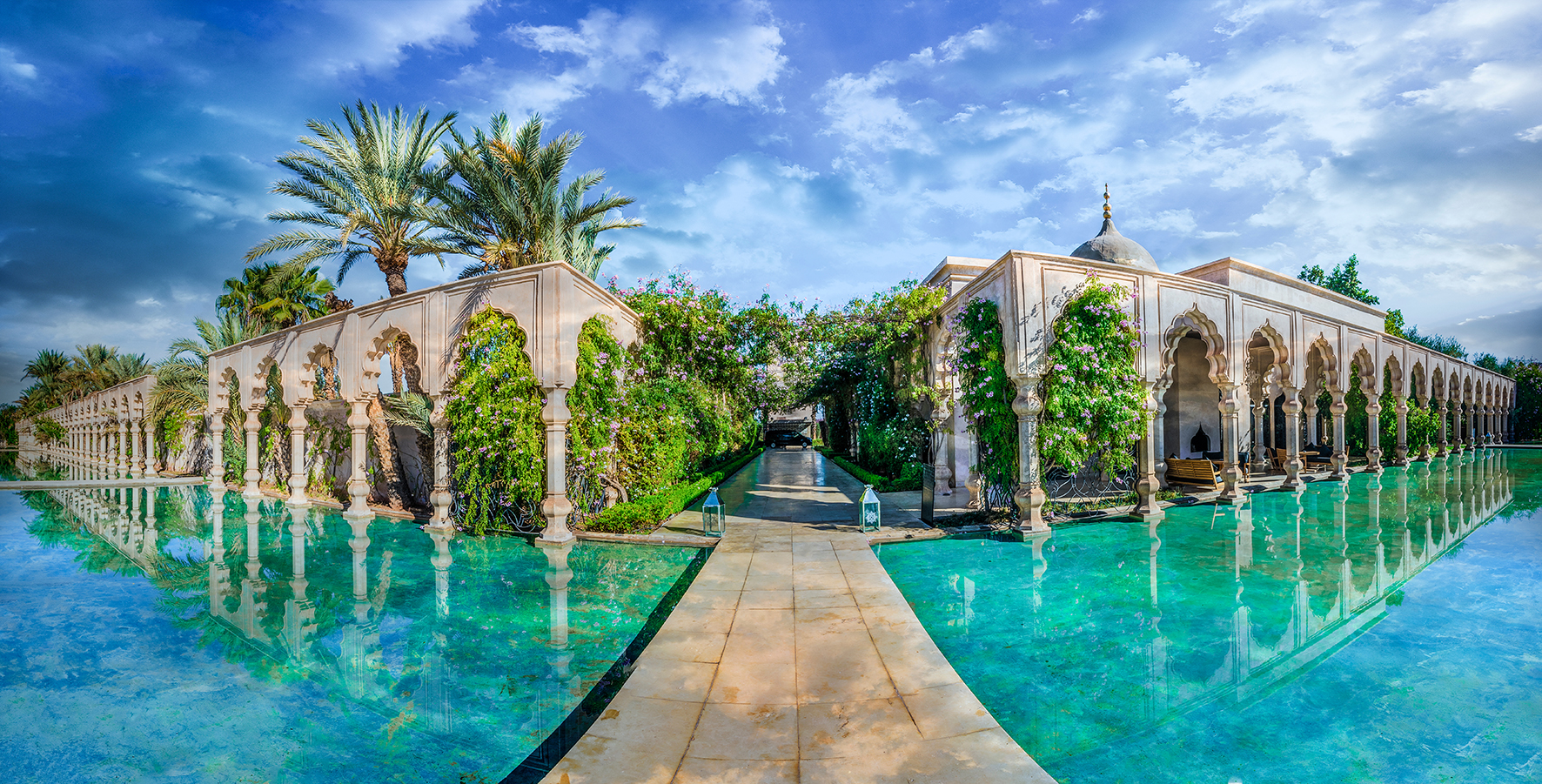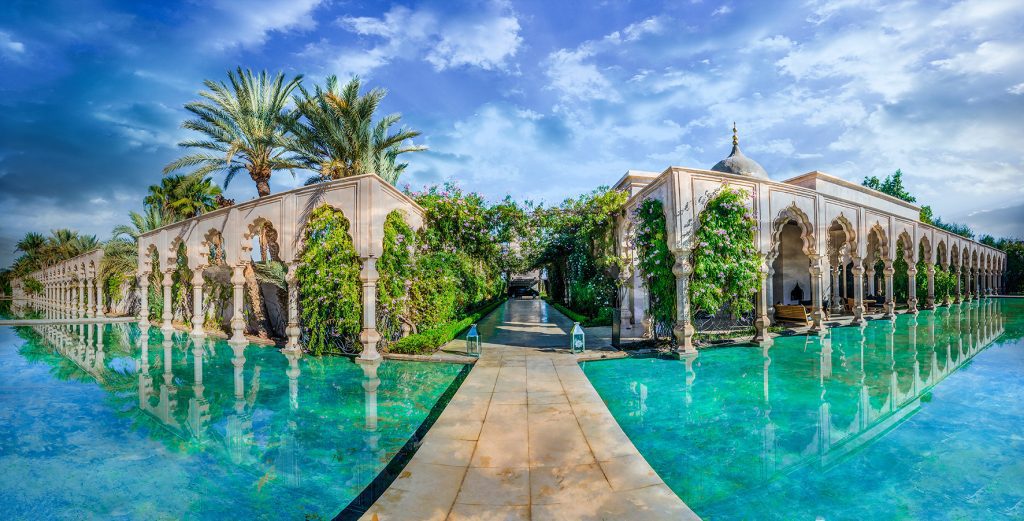 Q: What is the best way to get around in Marrakesh? 
A: The best way to get around in Marrakesh is by petit taxi or grand taxi. Petit taxis are metered and can fit up to three passengers, while grand taxis are more like shared shuttles that take multiple passengers to a destination for a fixed fee. You can also walk or rent a bicycle or scooter. 
Q: Is Marrakesh safe? 
A: Marrakesh is generally a safe city, though it's important to take common-sense precautions like avoiding dark alleys and not walking around alone late at night. Pickpocketing and scamming are common, so it's essential to be aware of your surroundings and avoid carrying large amounts of cash. 
Q: Are there cultural taboos that I should be aware of when visiting Marrakesh? 
A: Yes, there are some cultural taboos you should be aware of when visiting Marrakesh. For example, it is considered rude to publicly display affection, to speak too loudly or with harsh tones, or to criticize Moroccan people or culture in any way. Additionally, wearing shorts or skimpy clothing is inappropriate in public. 
Q: What is the best time to visit Marrakesh? 
A: The best time to visit Marrakesh is during the shoulder season, which runs from April to May and September to October. The weather is mild and comfortable, and there aren't as many tourists as during the summer months. If you do decide to visit during the summer, be aware that temperatures can get quite hot.
Are you ready to add beautiful moments to the album of your life?
So there you have it: 3 Days in Marrakesh: The Ultimate Itinerary for an unforgettable Introduction to Morocco!
If you're searching for more amazing and unique travel inspirations, don't forget to check Framey App (available on Google Play and Apple Store)
✅ Make sure you'll see the entire collection in Framey App, including addresses, opening hours, and contact information!