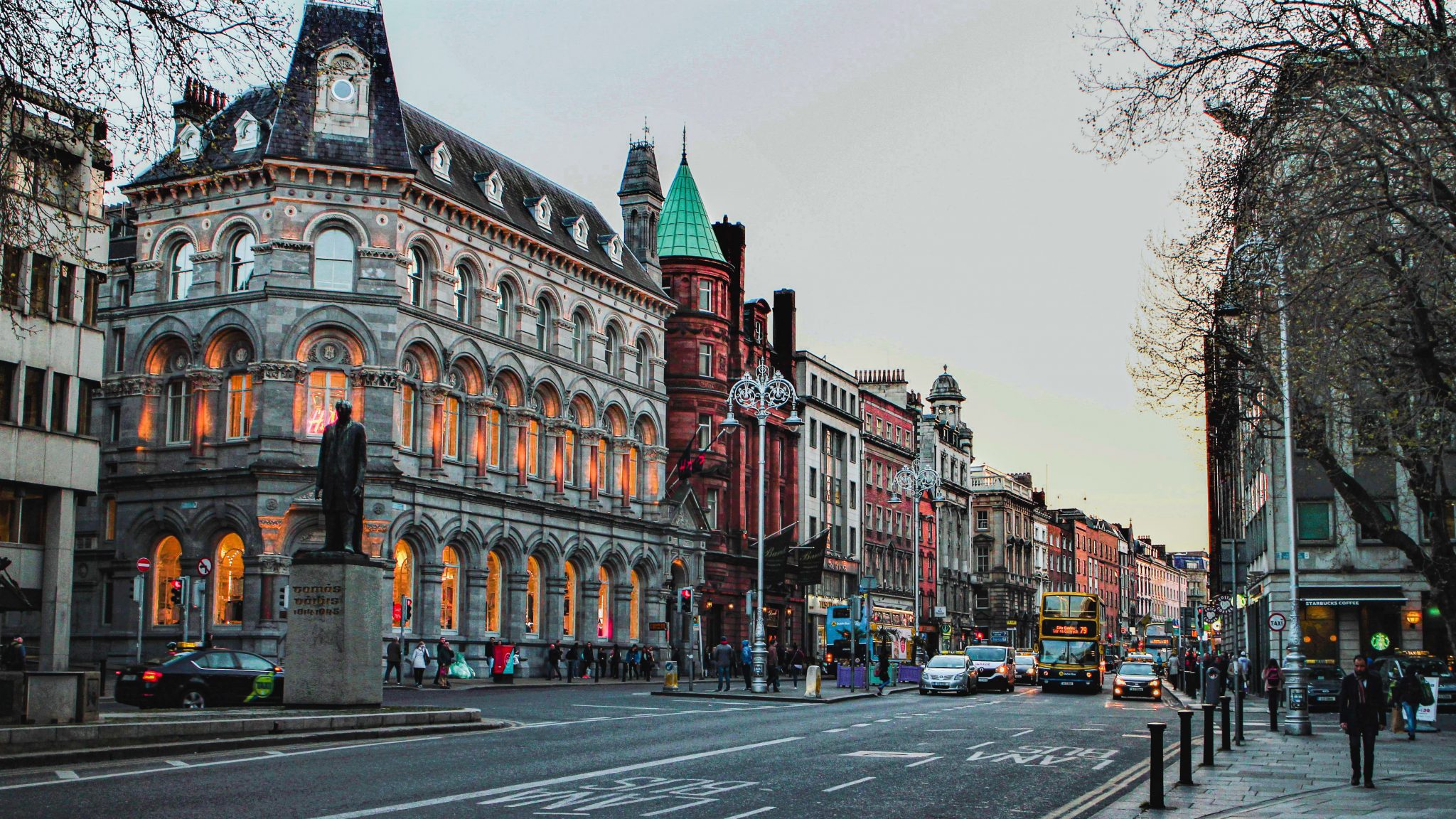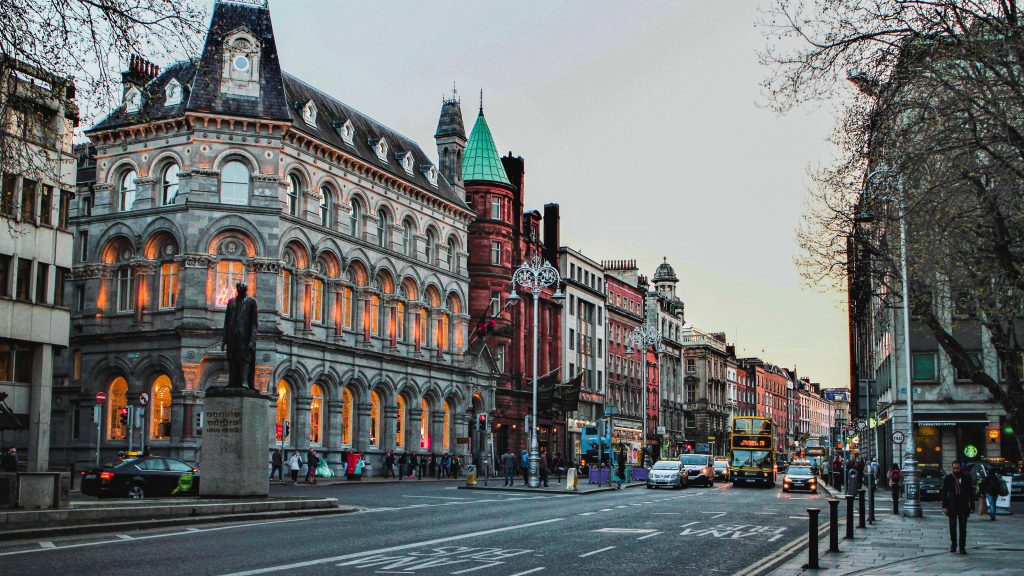 Have you ever read "Beautiful World, where are you" by Sally Rooney? 
The main character Alice described her home city, Dublin, as a "flat" city. We didn't understand what it meant so we decided to see it with our own eyes.
If your impression is different and you want to share it, you can do it on Framey. Tell others about the destinations you were impressed with and see even more!
1. Dublin Castle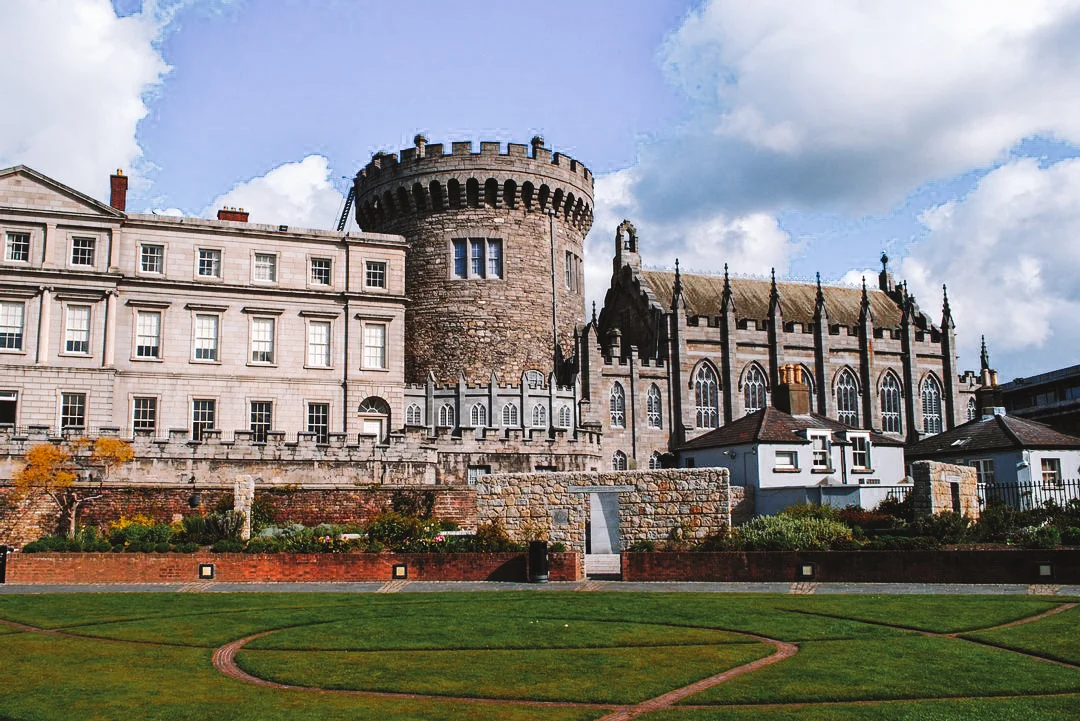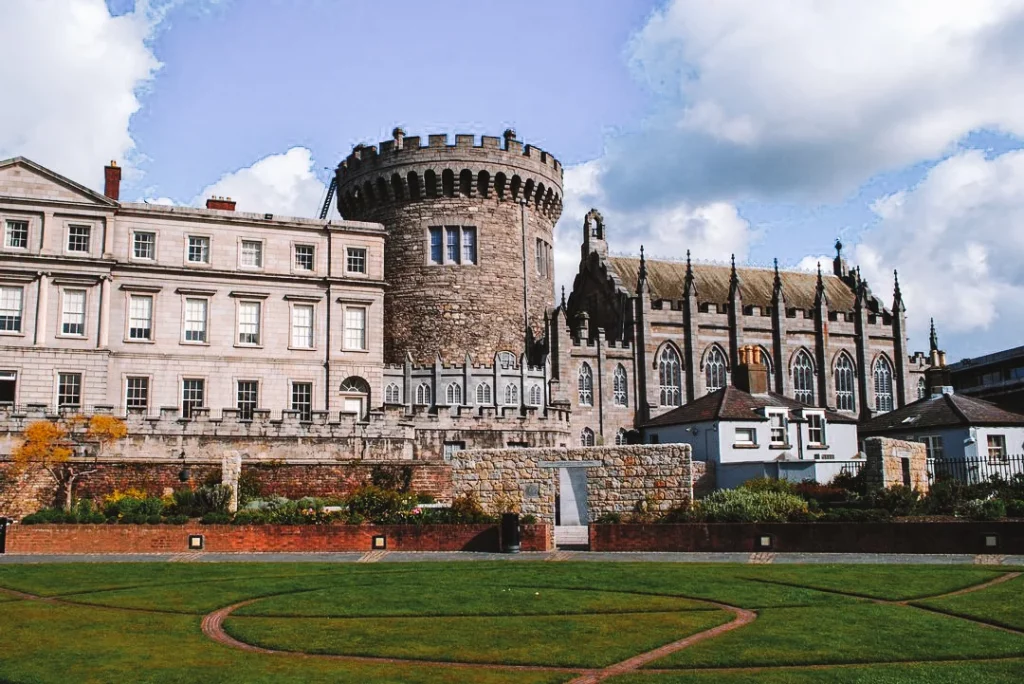 We love old European castles, in particular, because they all have a breathtaking history. The Dublin Castle was founded as a fortress during the rule of King John and was a seat for the Irish representative of the British monarchy until 1922. And below the castle, there are even the Vikings' defenses! The ticket costs 8 euros, but it's even cheaper for seniors, students, and underage people.
2. Iveagh Gardens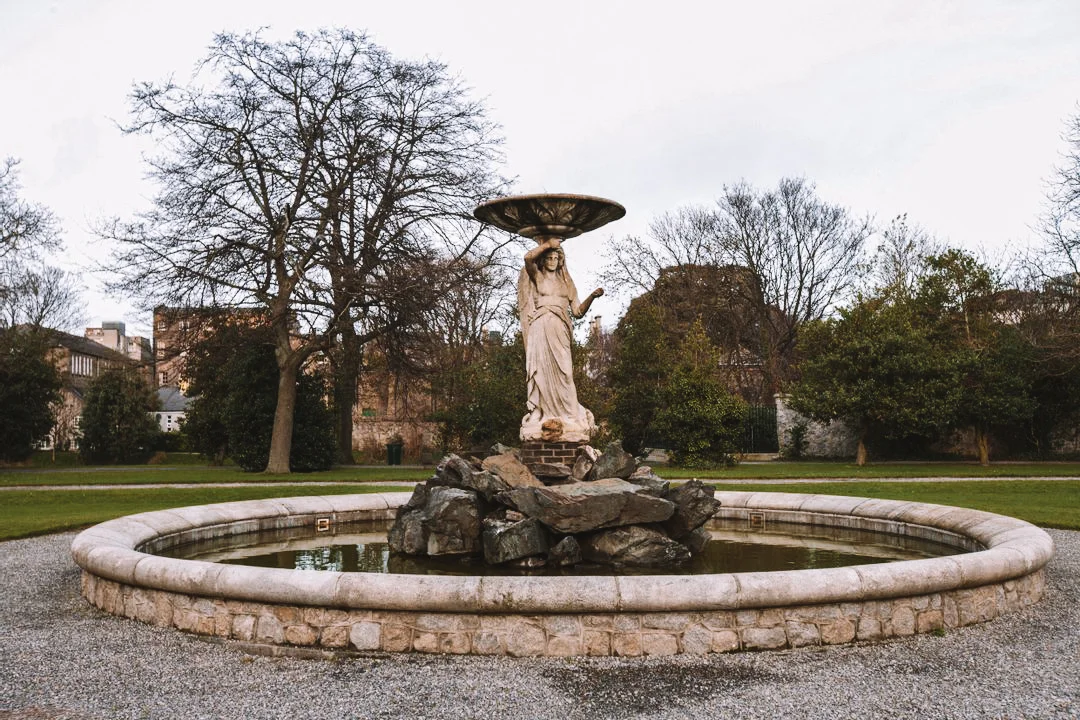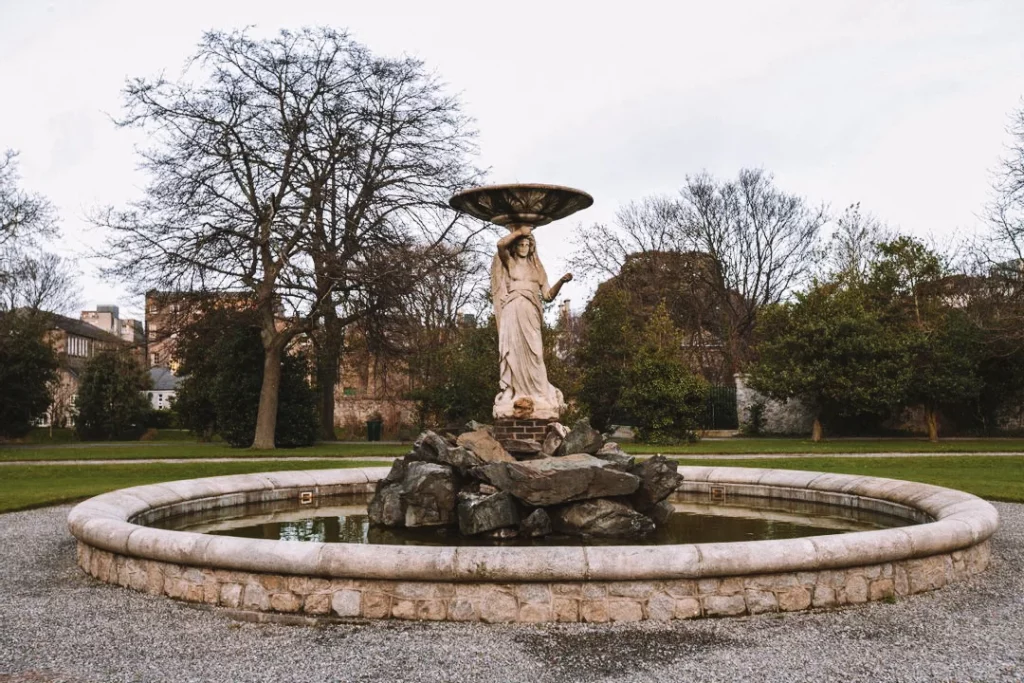 There are a lot of nice green places in Dublin, but this one was our favorite. Created as a place for "rational amusement", it has a lot of different natural features which won't make you bored: fountains, mazes, woodlands, a rosarium, and an American garden! Iveagh Gardens are said to be the most hidden treasure of Dublin. Yet, we think it shouldn't be hidden anymore! If you saw parks in Istanbul, the place would be somewhat nostalgic for you.
3. Saint Patrick's Cathedral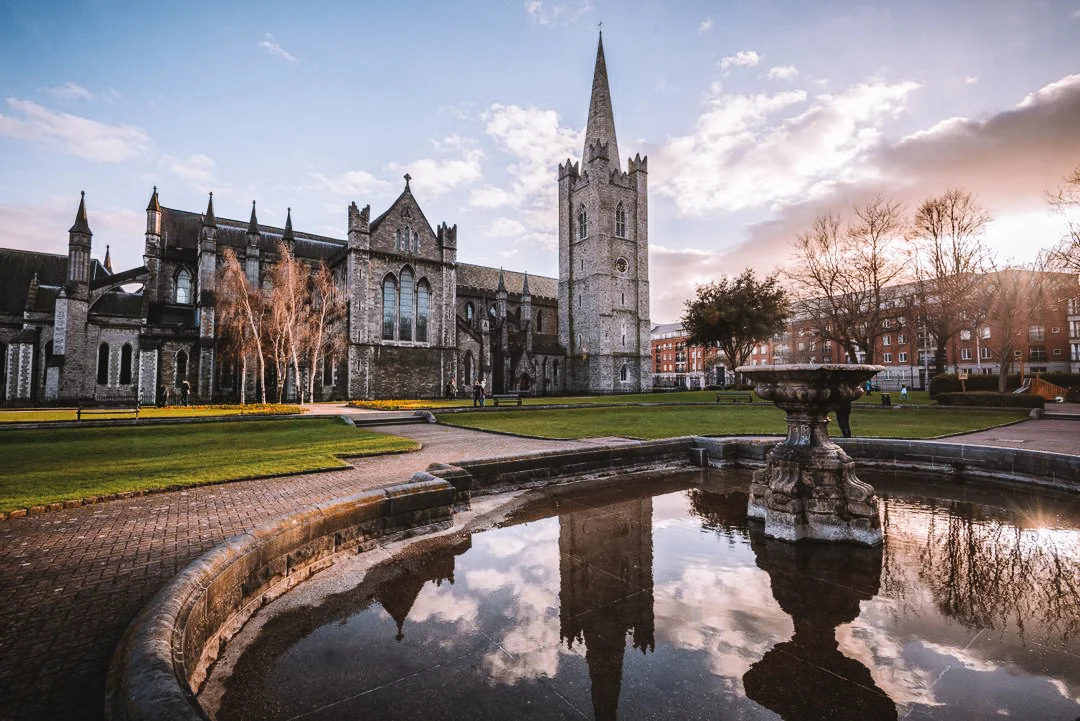 The most well-known Irish holiday is St Patrick's Day, we can say it without a doubt. It is one of few medieval buildings in Dublin and that's the reason we appreciate it even more. The church is believed to be built on the spot where Saint Patrick firstly converted Irish people to Christianity. Take an audio guide there to listen to the whole history!
4. Marsh's Library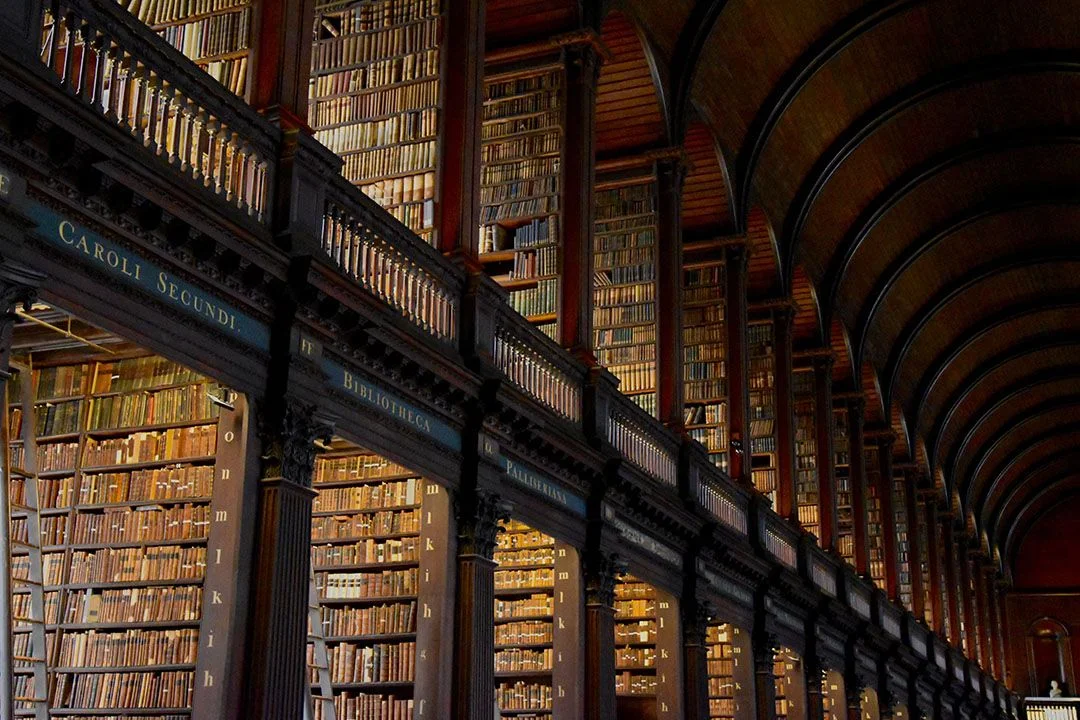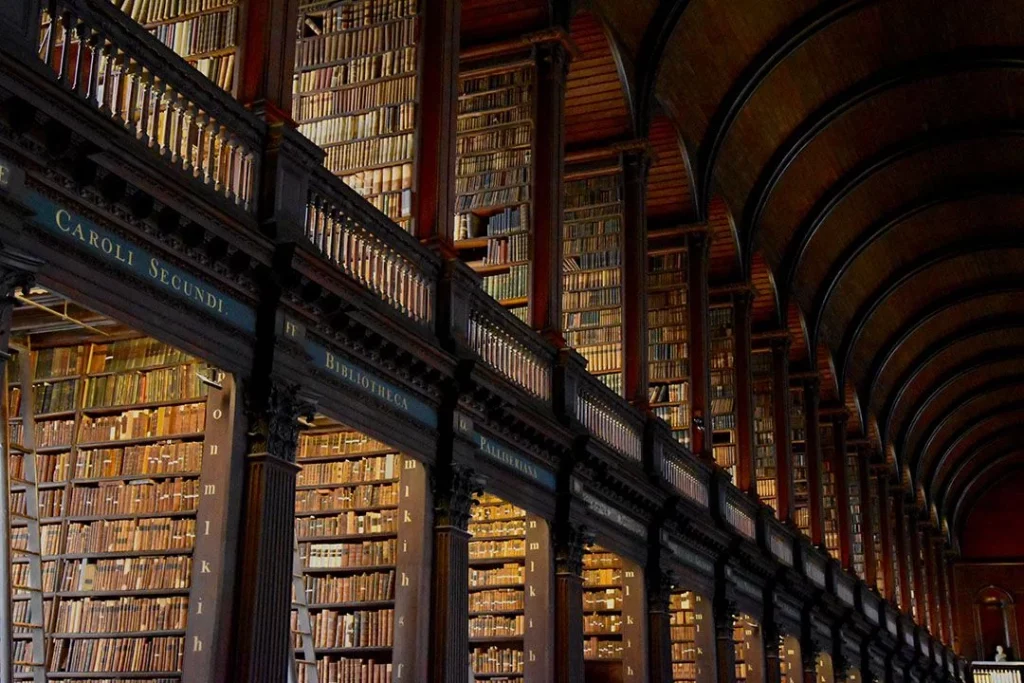 The atmosphere here made us feel the vibe of the Enlightenment era. It's small but it nevertheless made us get lost among the bookshelves. The entry is 3 euros and you can book your visit in advance. You can't take pics there, unfortunately, but it has a selfie corner with some funny clothes you can take for your photoshoot. Oh, and there is also a secret garden! The vibe is somewhat similar to the library in Stockholm.
5. Drimnagh Castle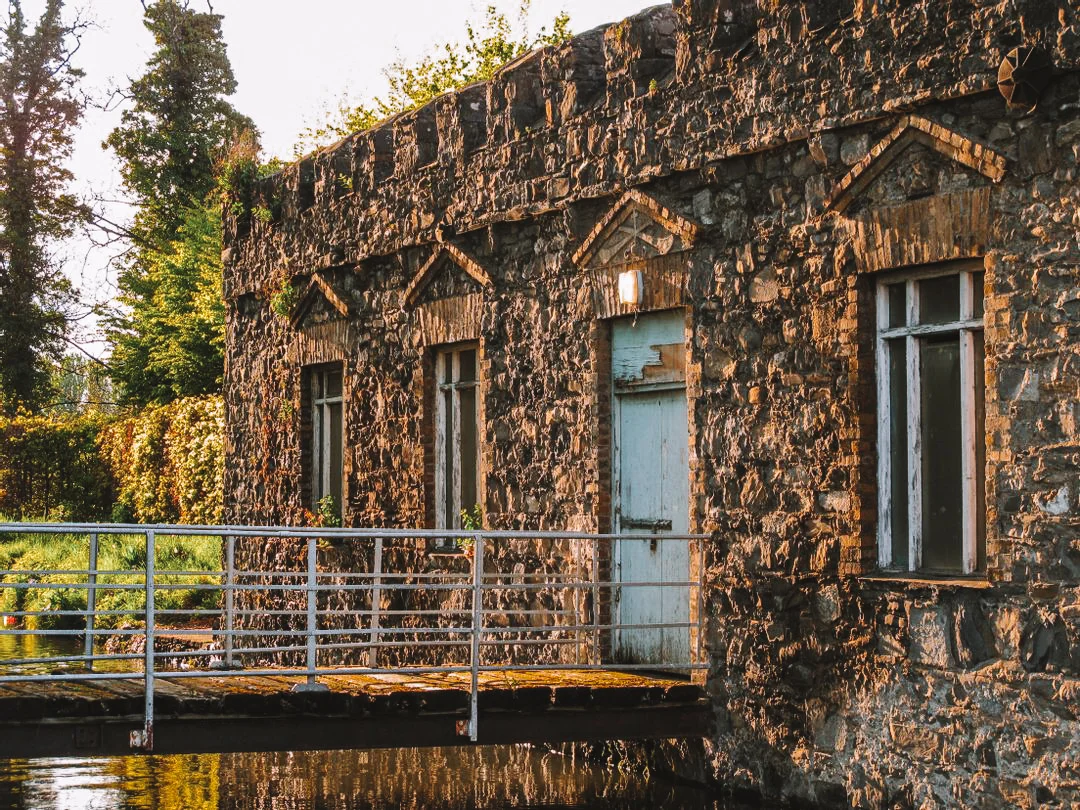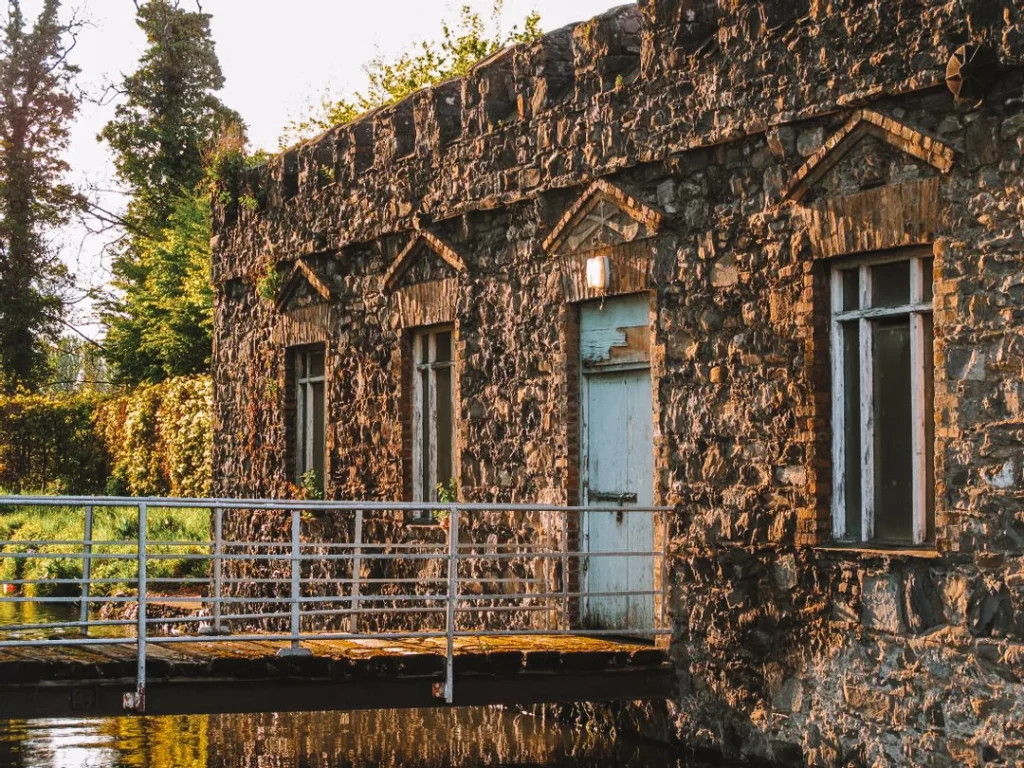 The previous spot represented the Enlightenment, and this one threw us into the medieval fairytale. It is the only castle in Ireland that has moats and it was built in 1215 as a seat for the Berneval family – the baronetcy more commonly known as the Barnewalls. The entry is 9 euros and the visit would be incomplete without a tour guide. By the way, if you like old buildings, here we gathered more historical landmarks in Dublin.
6. Hell-Fire Club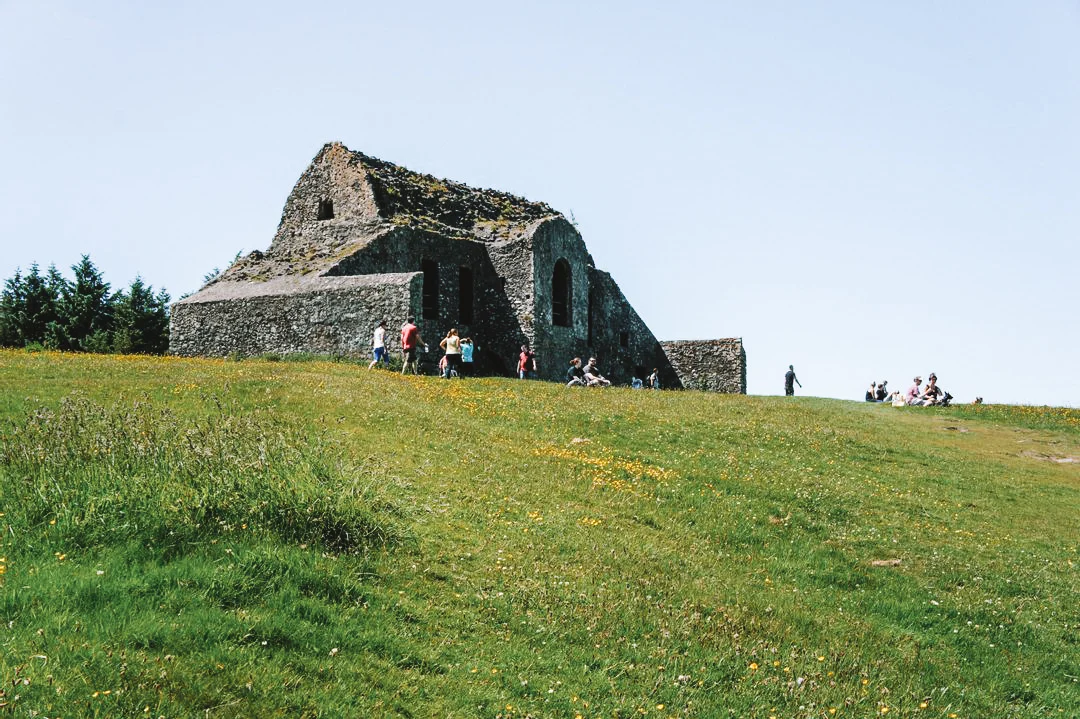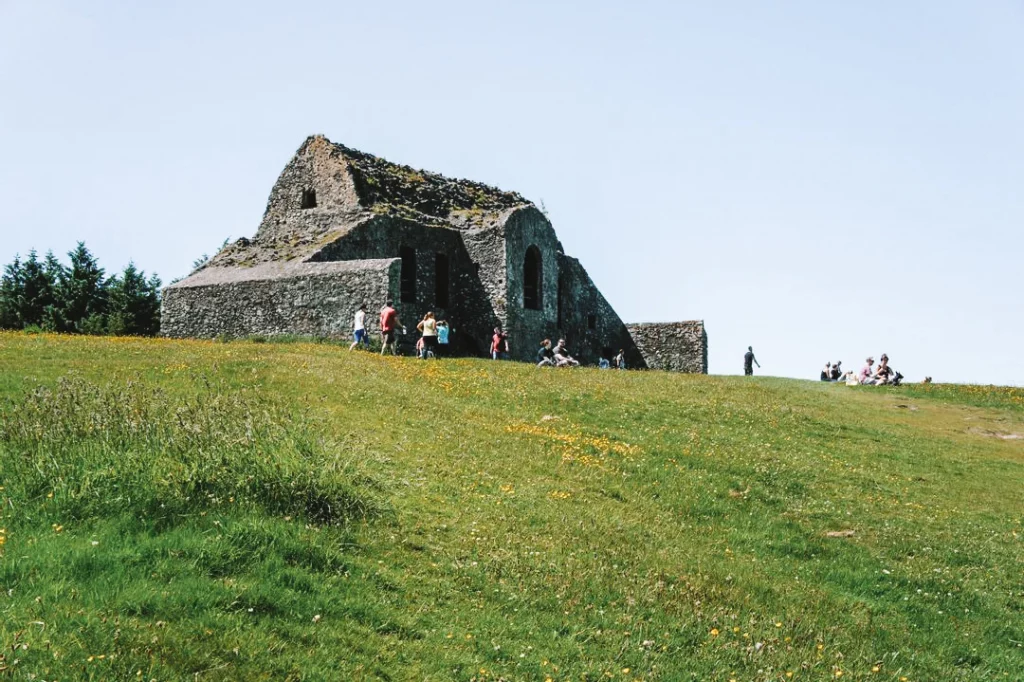 An unusual sight with an extraordinary history. It's a 4-meter hill with an abandoned building on top which is believed to be a Freemason lodge. They say the building was the spot where Hellfire club gathered, and the founder of it was a master of black magic! The locals go here to escape the city – take a walk here, too, in particular, when the sun sets.
7. Ha'penny Bridge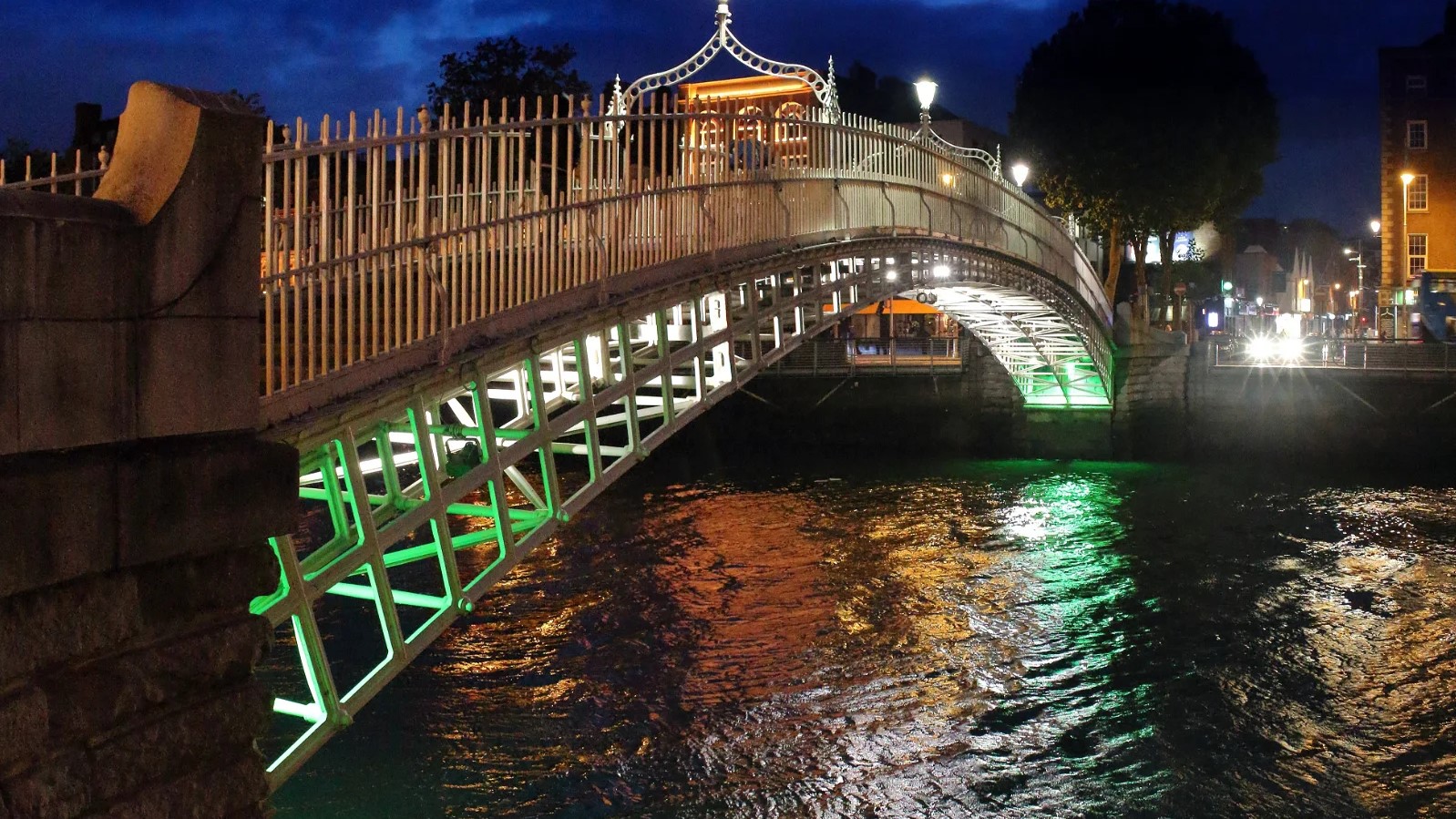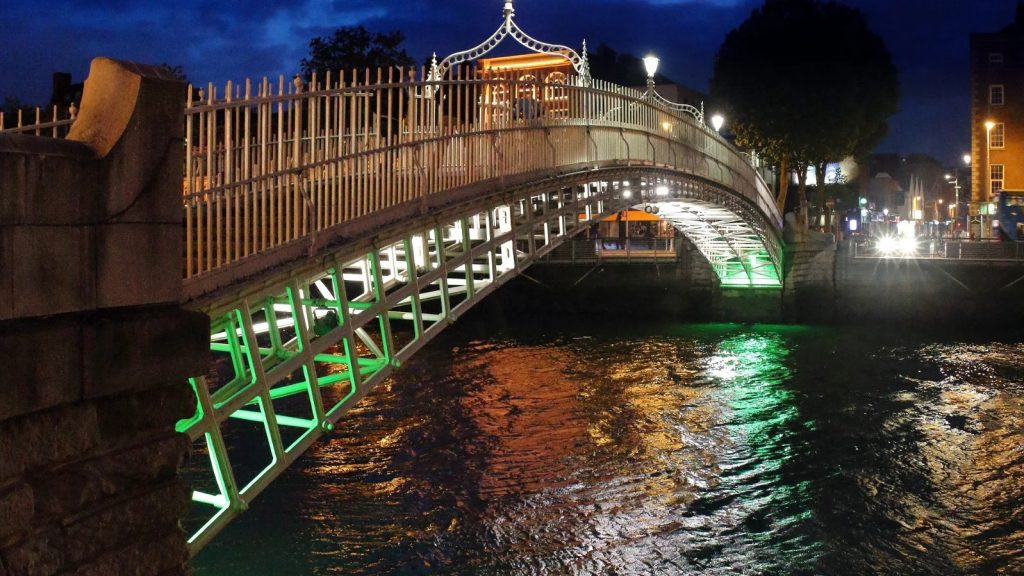 Officially it is called the Liffey Bridge. It is only 3 meters above the river and it was the first pedestrian bridge to cross the Liffey river. The bridge is a match for night walks as it drowns in sparkling lights when it gets dark. It is a nice spot to take pics and it is also the way to Temple Bar quarter, a bohemian quarter in Dublin! It is quite famous, and other famous attractions in Dublin can be found here.
8. Bull Island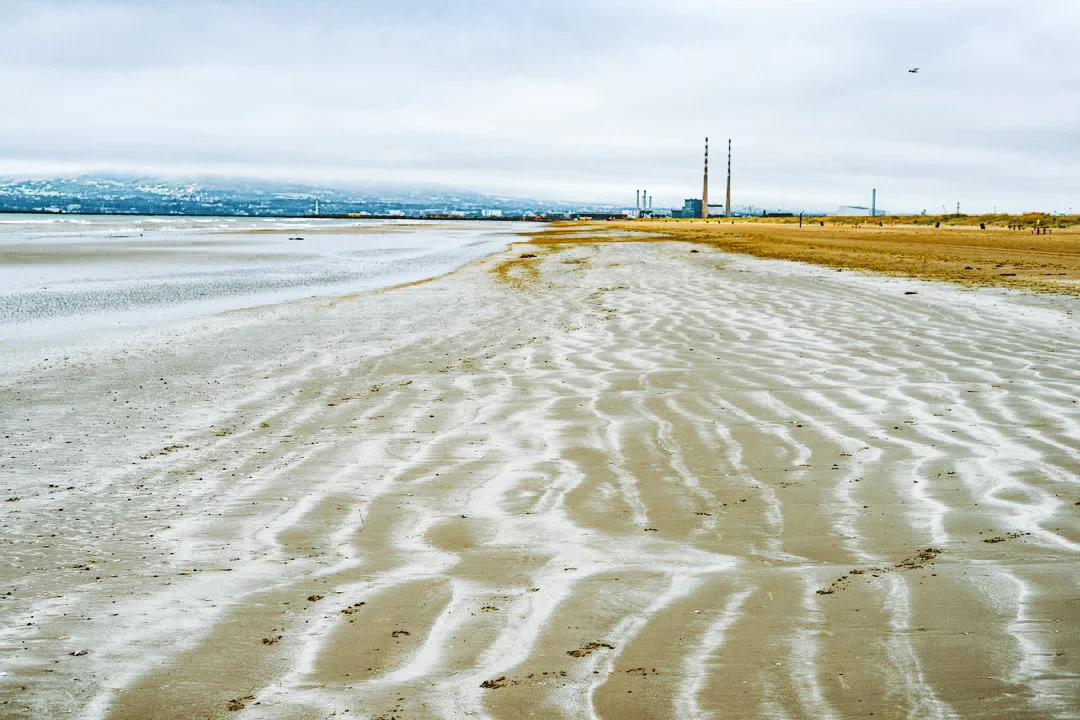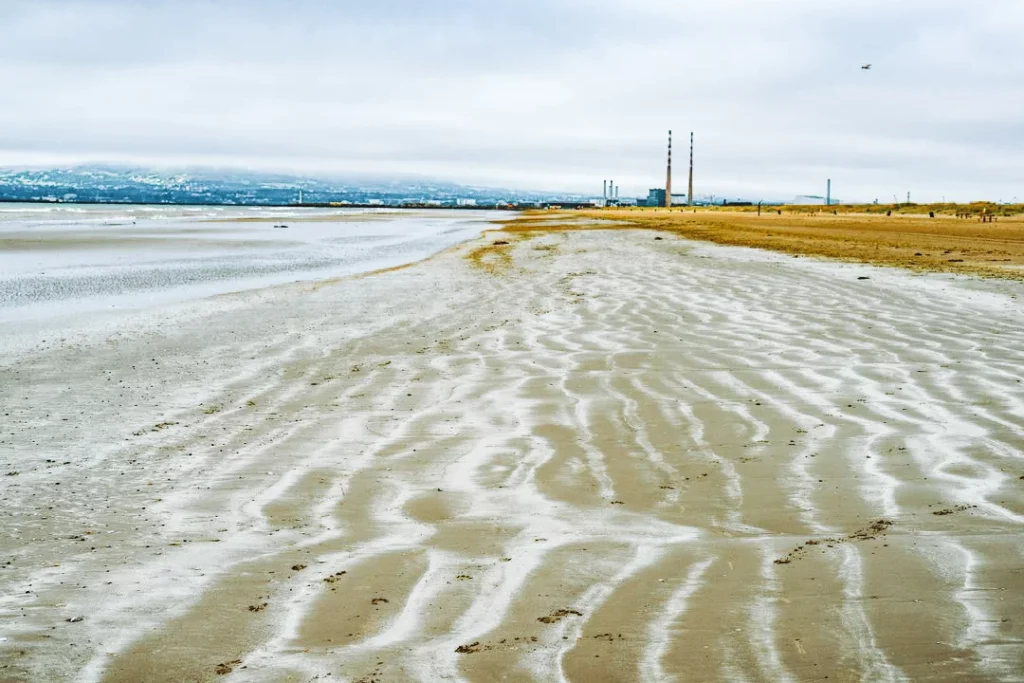 We know how magnificent it is to discover nature and we also know how it can be boring to see the same landscapes every day. Bull Island is a bay with sand dunes in the north of Dublin and it stuns with its purity and serenity. It's a perfect place for a romantic walk either alone or with your significant other. It is also a spot for birdwatching and discovering wildlife!
9. The Brazen Head
The trip to Dublin without pubs is incomplete. The Brazen Head is a pub with history. In fact, it is the oldest pub in Dublin and was firstly mentioned in 1668! It is an experience of a true Irish pub with live music, a wide variety of beer, and a cozy atmosphere.
10. Christ Church Cathedral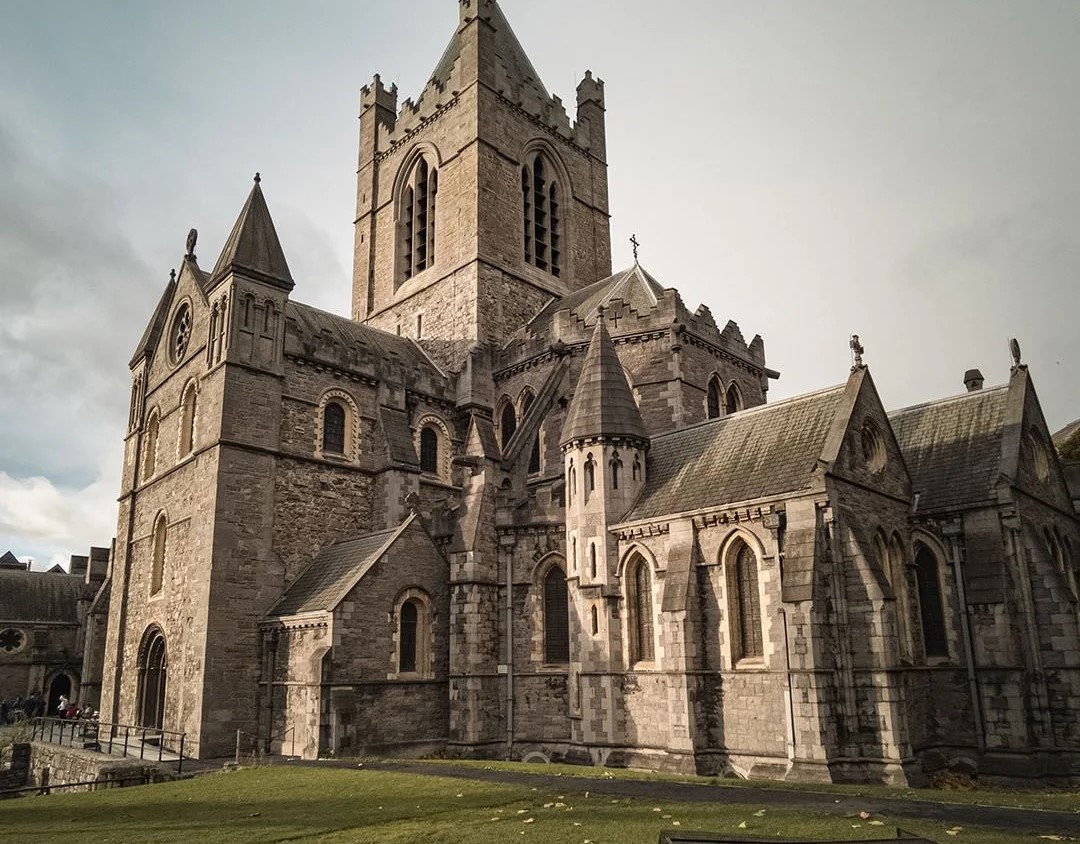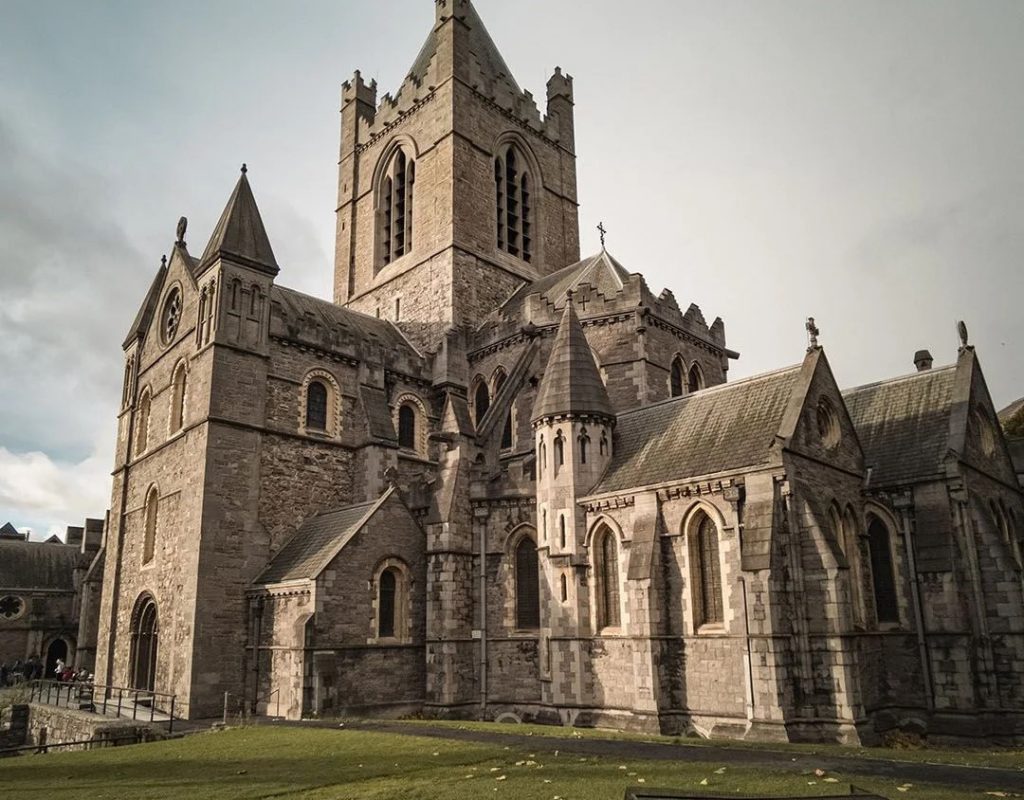 Europe is known for its splendid churches. We picked this one to tell you as it was earlier a Viking church! You will be surprised how the interior with all its colors is different from the exterior. It was meant to be the heart of the Church of England in the city and we think they nailed it. And don't forget to go below to visit the crypt.
11. Poolbeg Lighthouse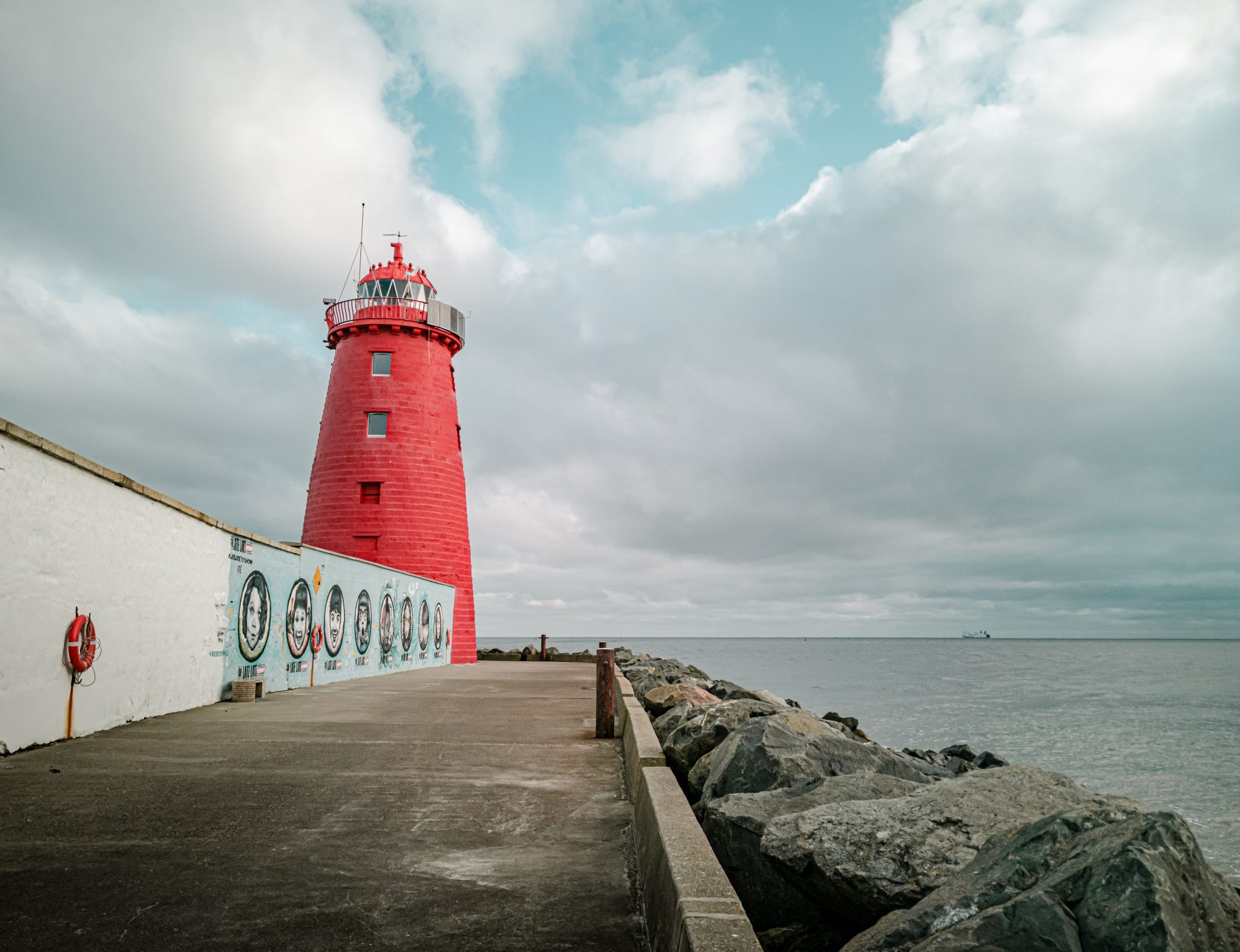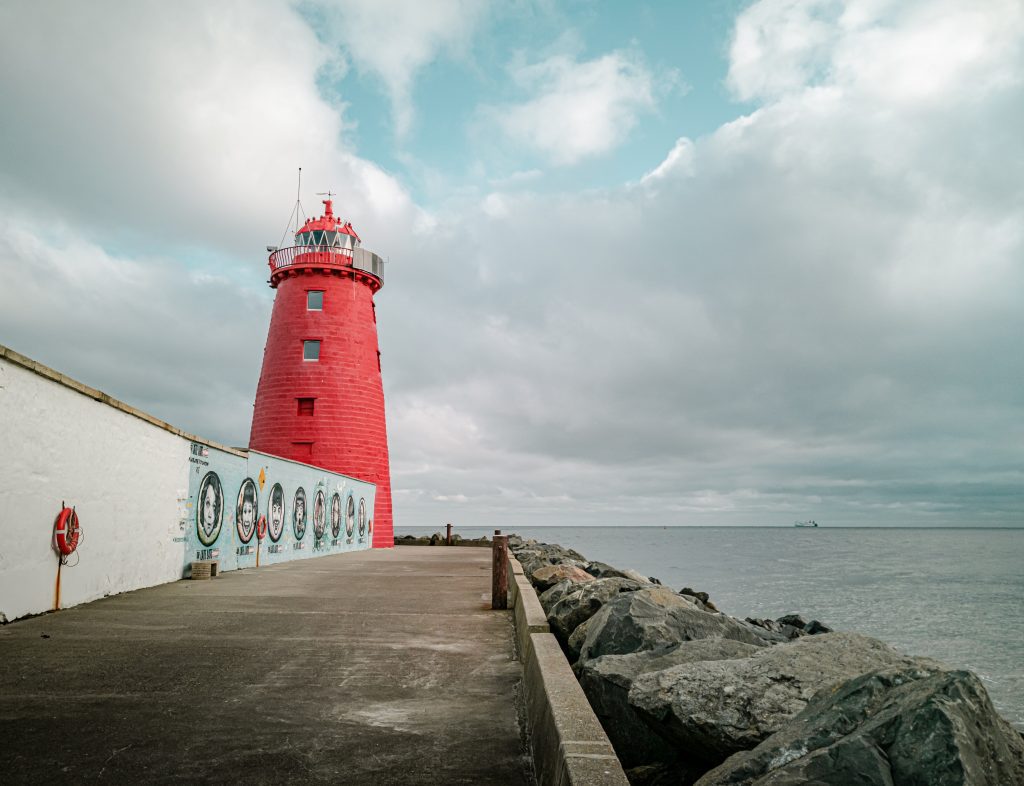 We honestly believe red photos are underrated. This lighthouse has such a nice shade of red that can be captured with any camera. To get there, you need to take a one-hour walk from the Sandymount Strand. If you want it to be even more colorful, search for the green lighthouse nearby.
12. Garden of Remembrance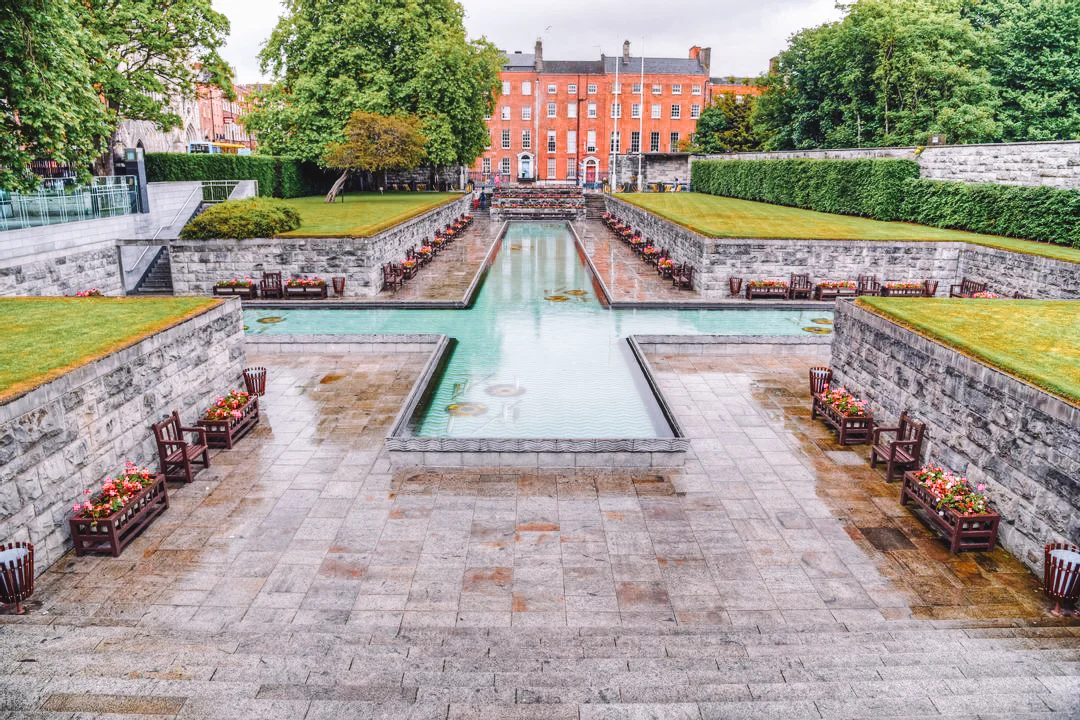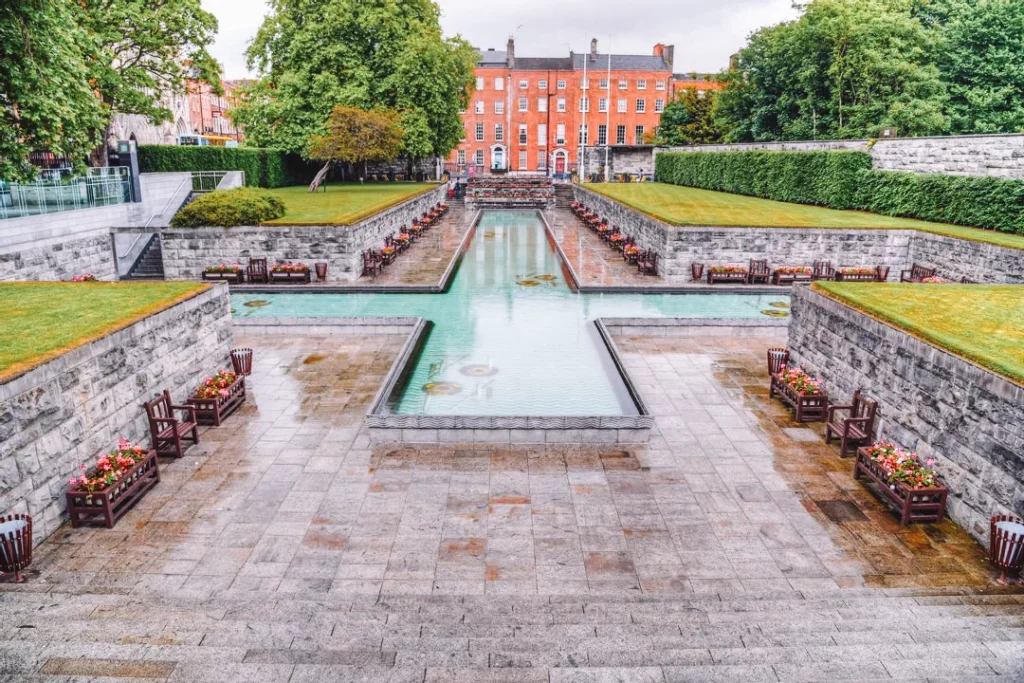 When we travel, we don't just entertain ourselves, we get to know other cultures more deeply. Irish people deeply value their freedom and honor the memory of those who gave up their lives fighting for it. Garden of Remembrance is a memorial garden with touching symbolism and it is also very beautiful.
13. Samuel Beckett Bridge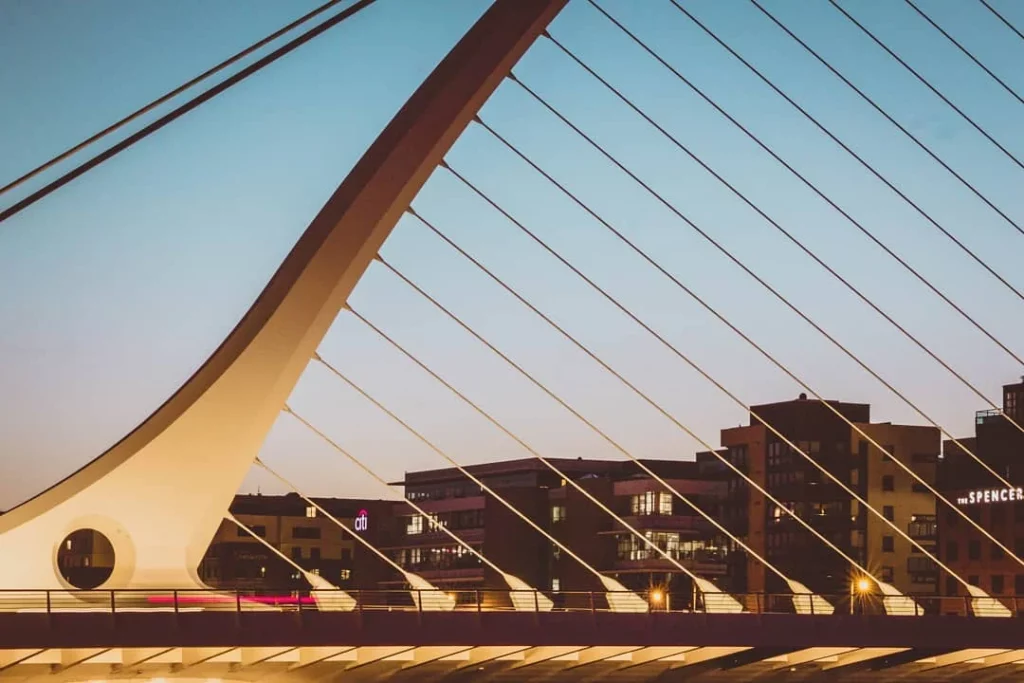 Another place for great photos is by the water. It was named in honor of Samuel Beckett, a prominent modern Irish novelist with a Nobel prize. The most beautiful pics here are during the sunset!
14. Temple bar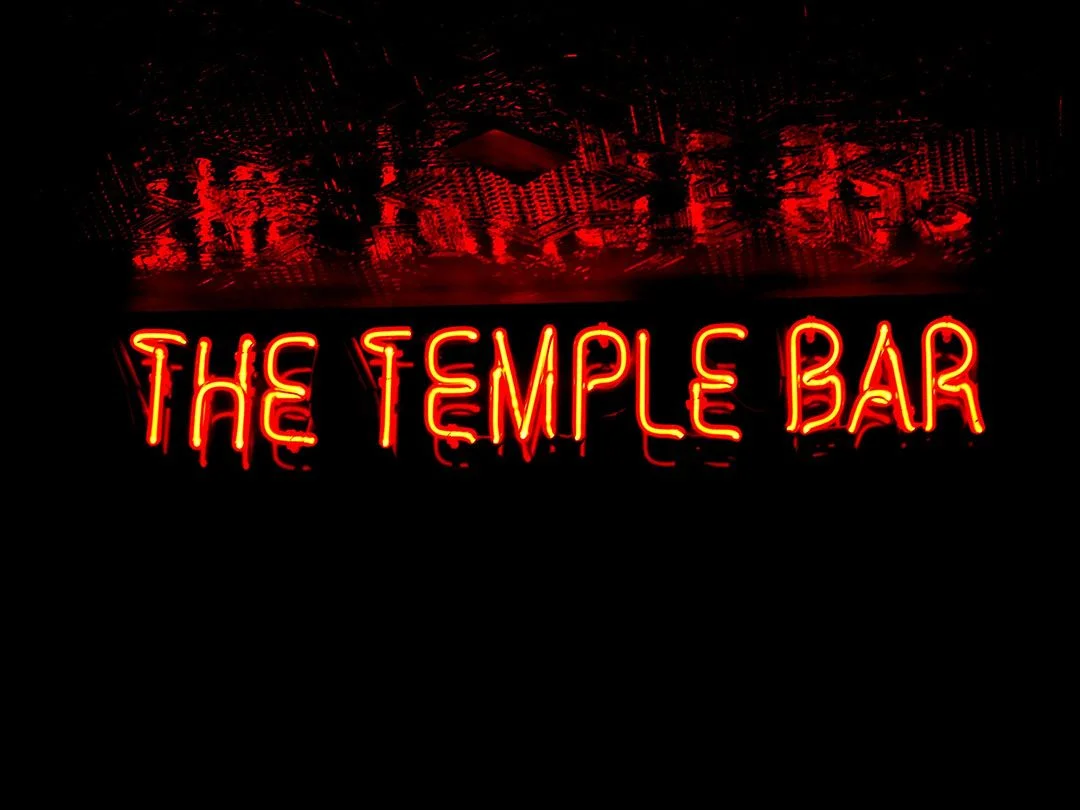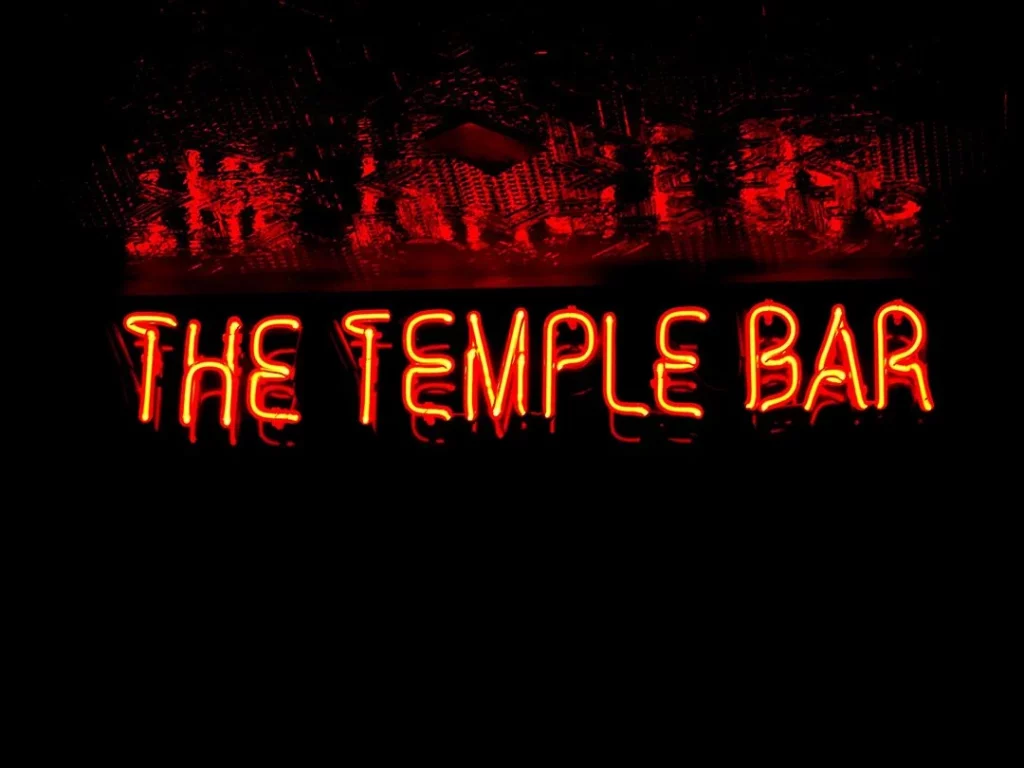 We picked another special bar for you. This one has the largest whiskey collection in Dublin offering 450 kinds of rare whiskey. It is bright red and noisy although locals rarely go there as the prices there are a bit high. Yet, we went there, dived into the hustle, and even danced to folk music.
15. St. Teresa's Church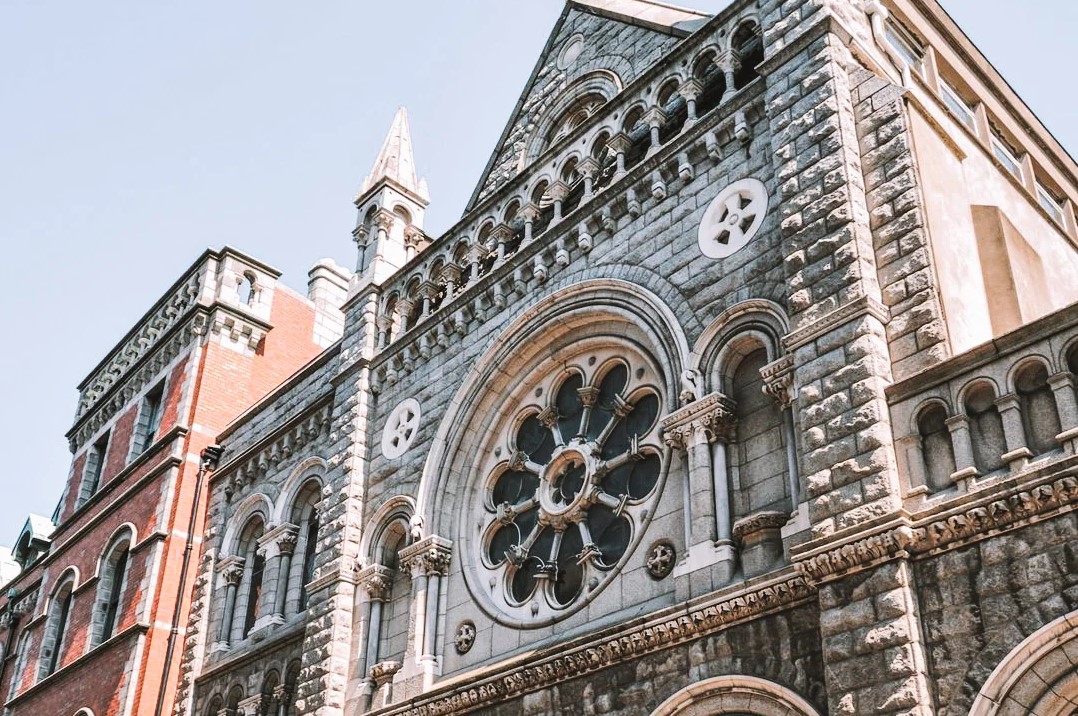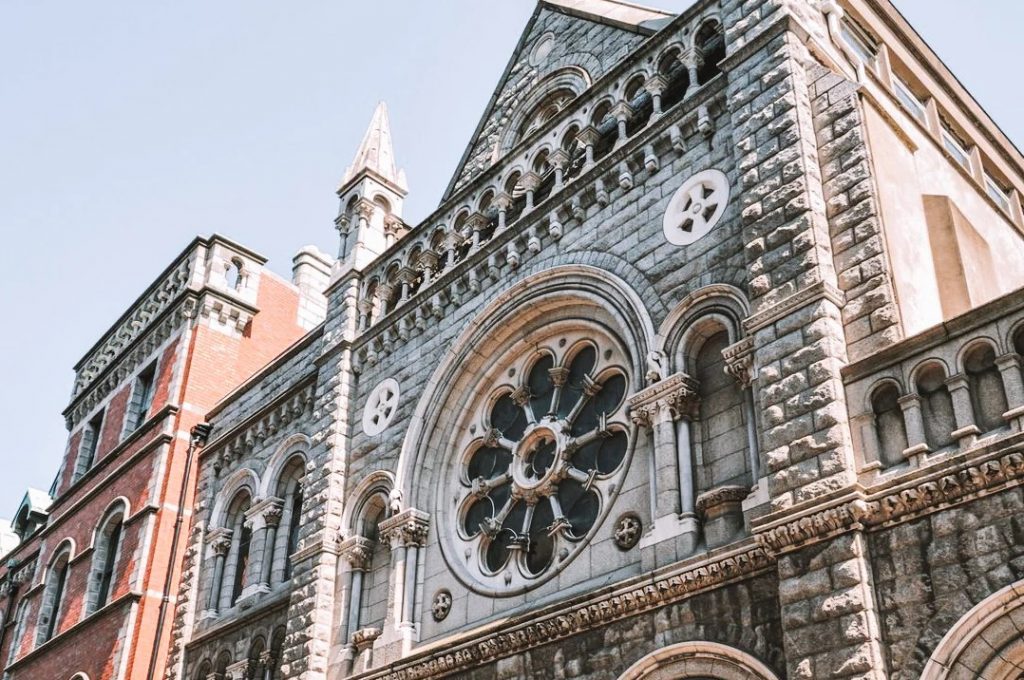 This one stunned us with colorful frescos. The history of the church is unusual. In fact, it was always engaged in politics participating in the Catholic emancipation movement and even holding a funeral of Charles McCarthy, an Irish soldier, and British colonial governor. The exterior reminded us of the Lisbon churches we saw in Portugal.
16. St. Anne's Park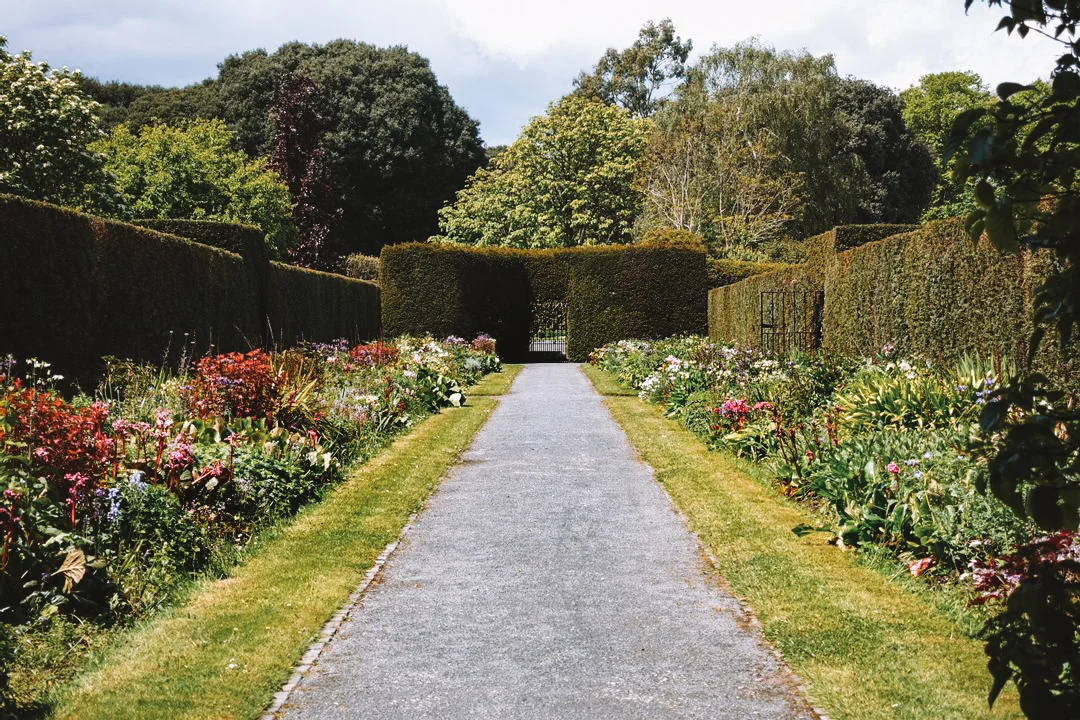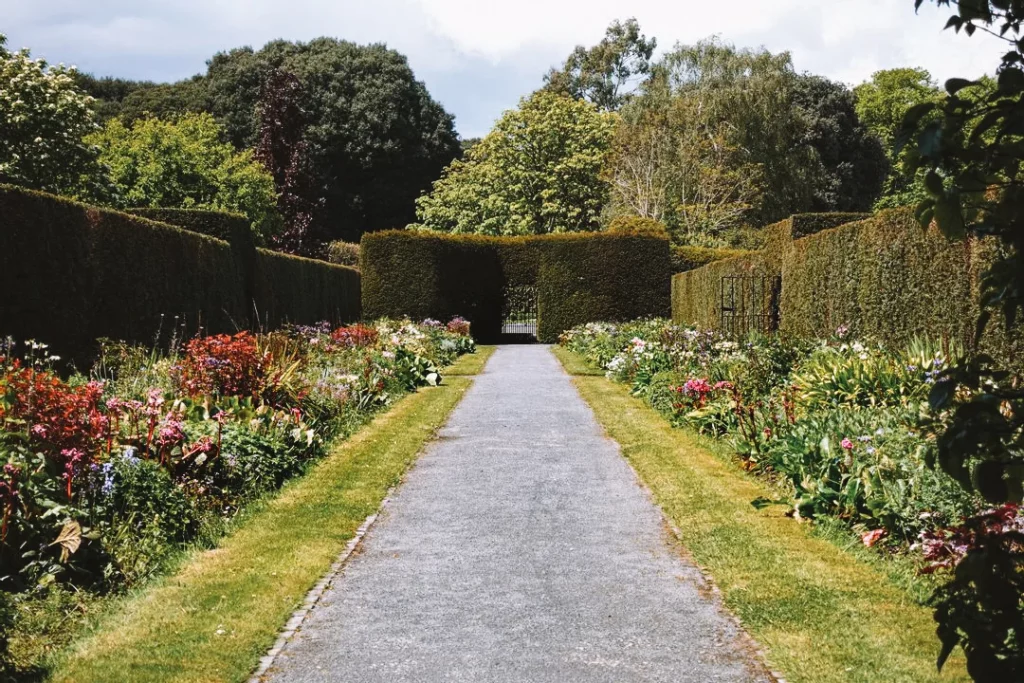 The park is not in the center, but in Dublin even the suburbs are beautiful! It is vast, in fact, it's the second largest park in Dublin being 202 hectares and assembled by the Guinness family. The space is ideal for long walks and reflects different sides of Dublin. If you like morning jogging, it's the place for you. Oh, and if you visit Dublin in June, go to the rose garden in St Anne's park. The blossoms there are unforgettable.
17. Kilmainham Gaol Museum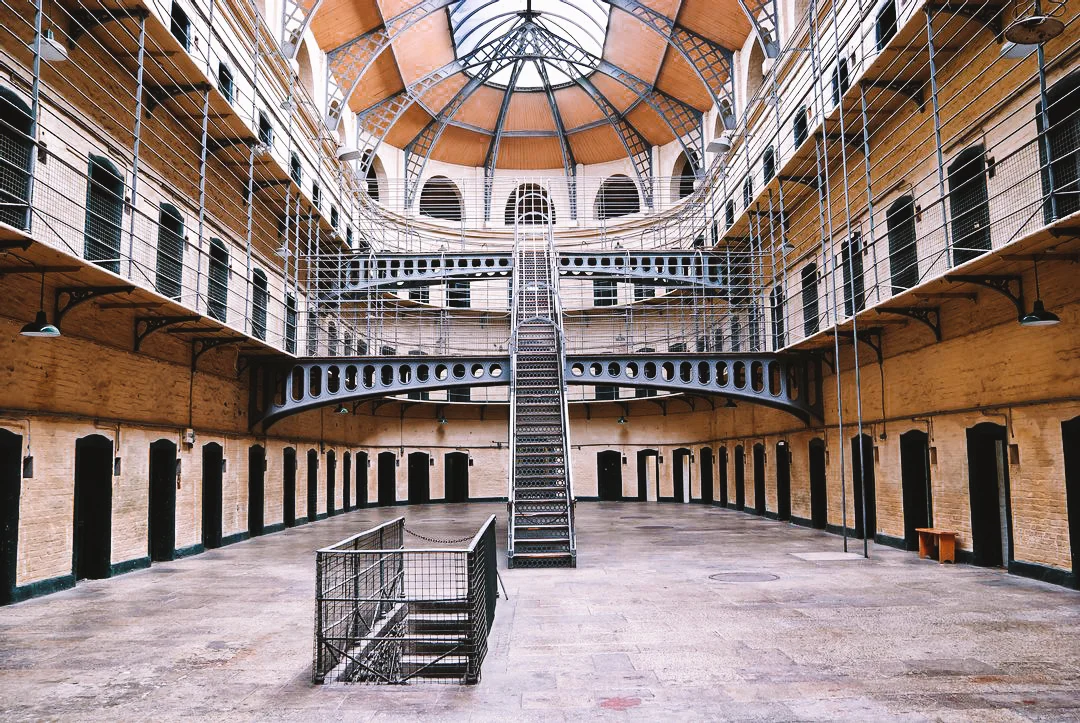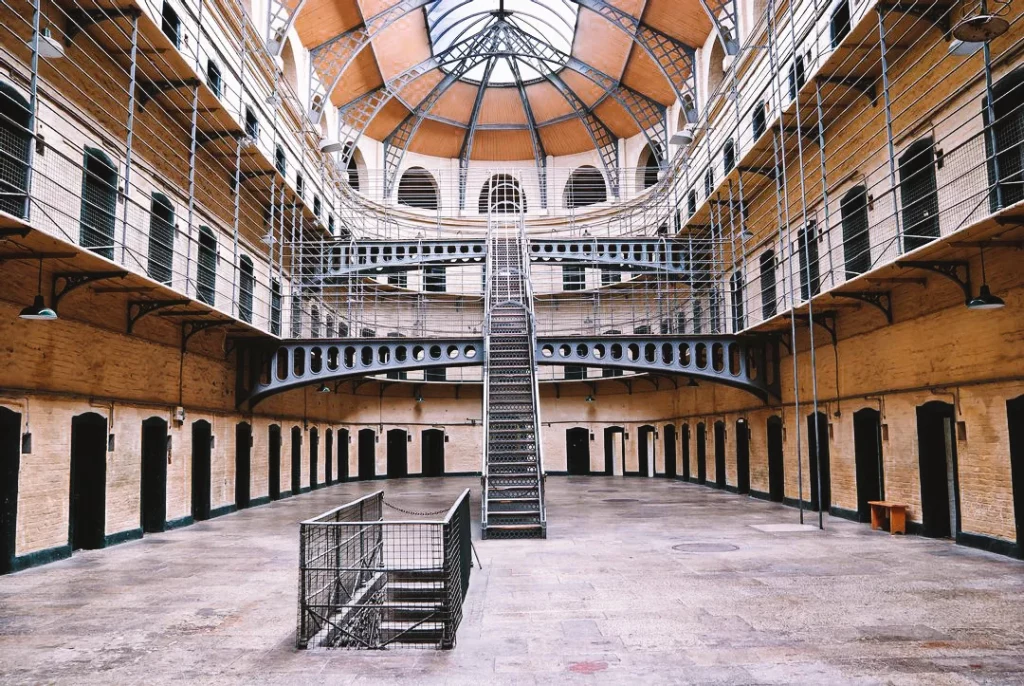 Kilmainham Gaol is a former prison where political prisoners were often held — for example, those who fought for Irish independence. There you will hear the stories of people who participated in the Anglo-Irish war, Easter rising, Irish civil war, and the 1798 rebellion. Yet, access there is possible only with a pre-guided tour so book your visit in advance!
18. St. Stephen's Green Shopping Centre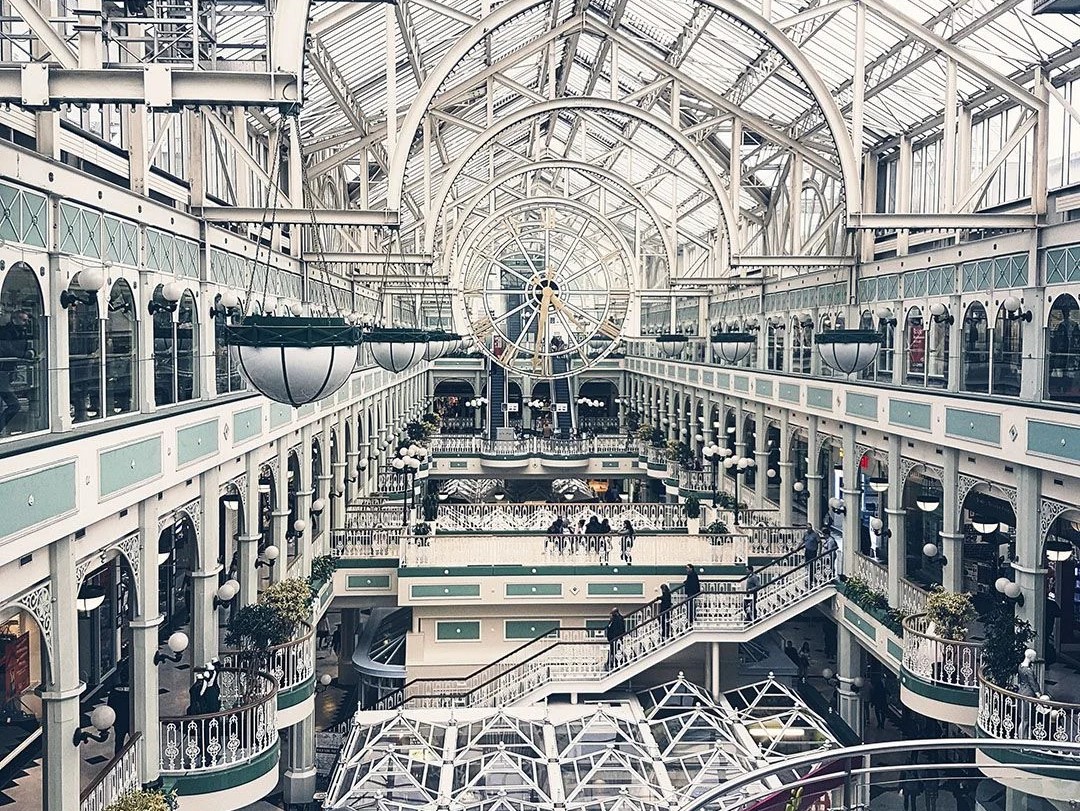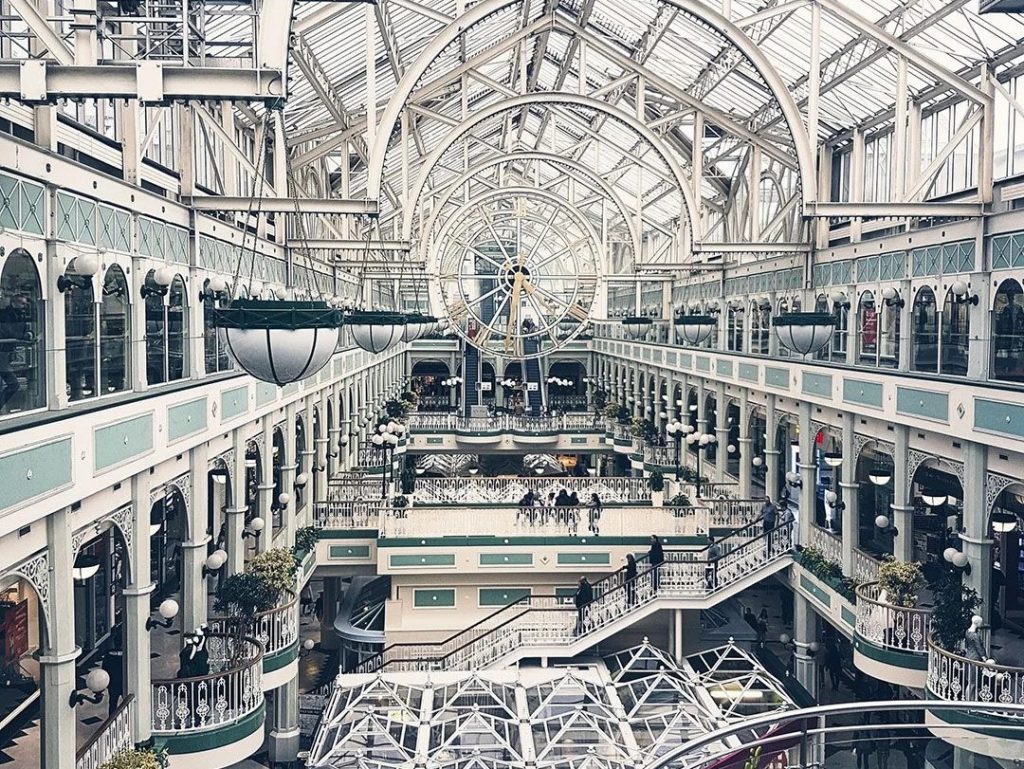 The shopping center was named after St Stephen's green park and has about 100 different outlets. The locals often call it "the wedding cake" as it is made of glass and white iron.
19. Smithfield Square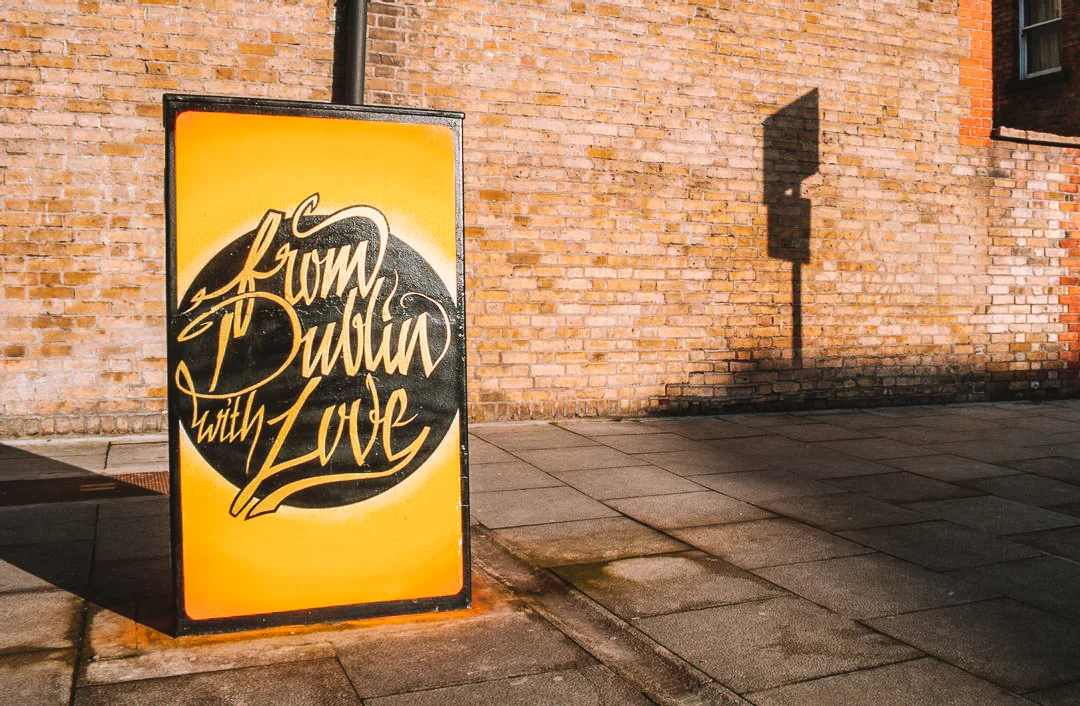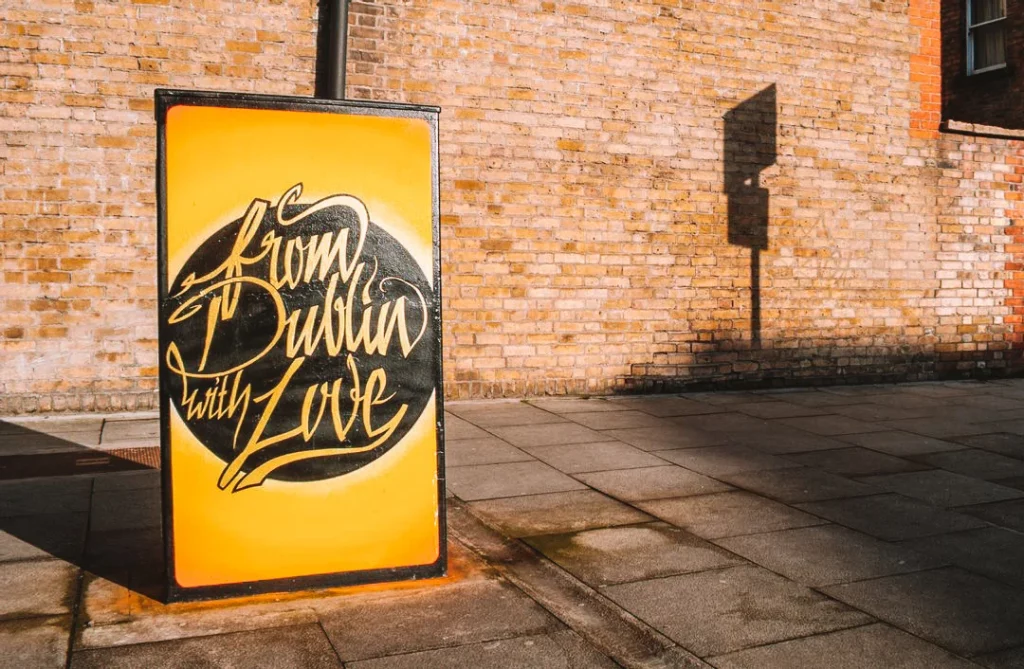 This place is a cultural quarter. Here is everything your heart desires: restaurants, bars, shops with vintage clothes, and even art and film studios! The prices for housing here are reasonable, especially if you take into account that there is everything in one place and it's near the city center. Oh, and there is always live music here.
20. The Beer Temple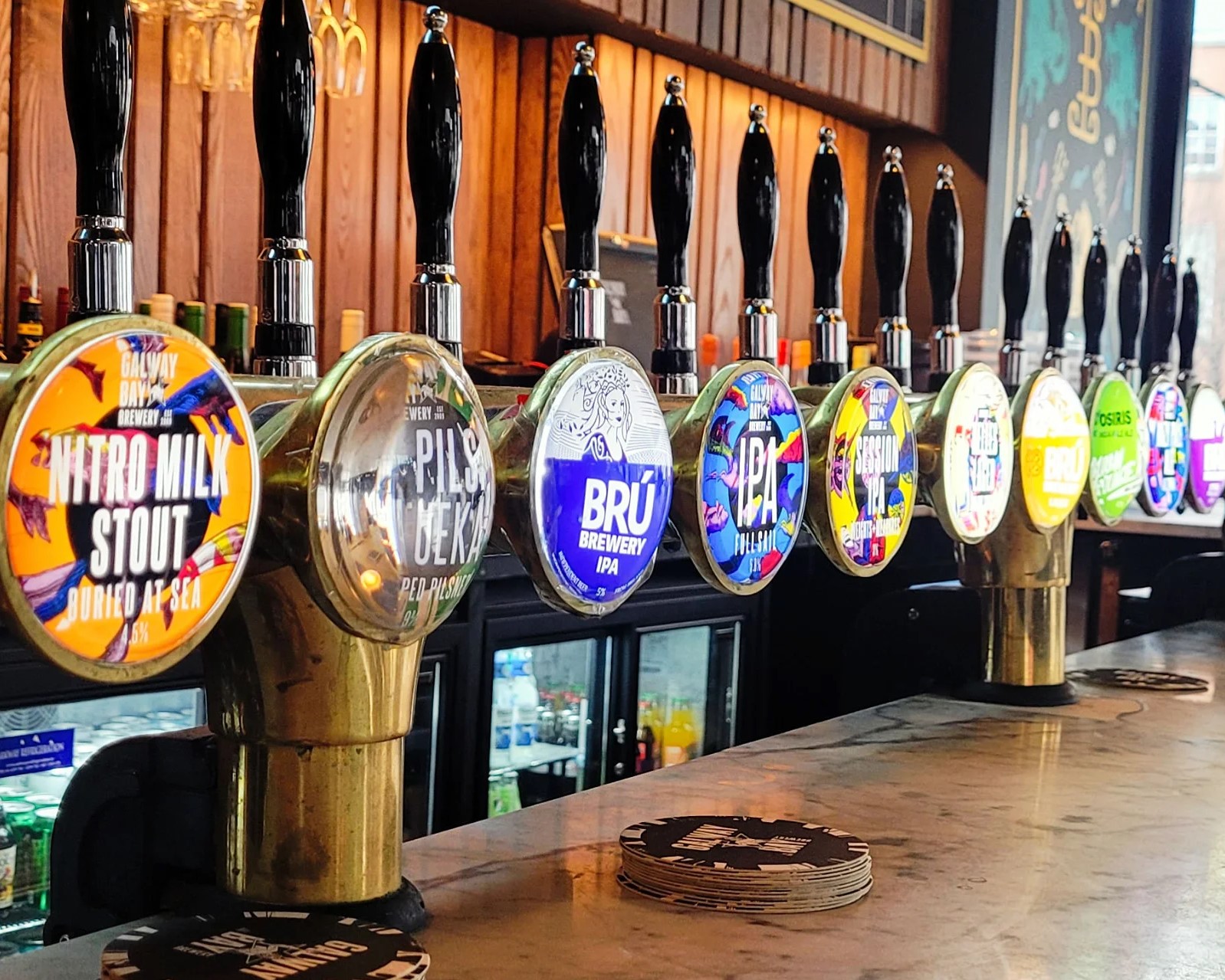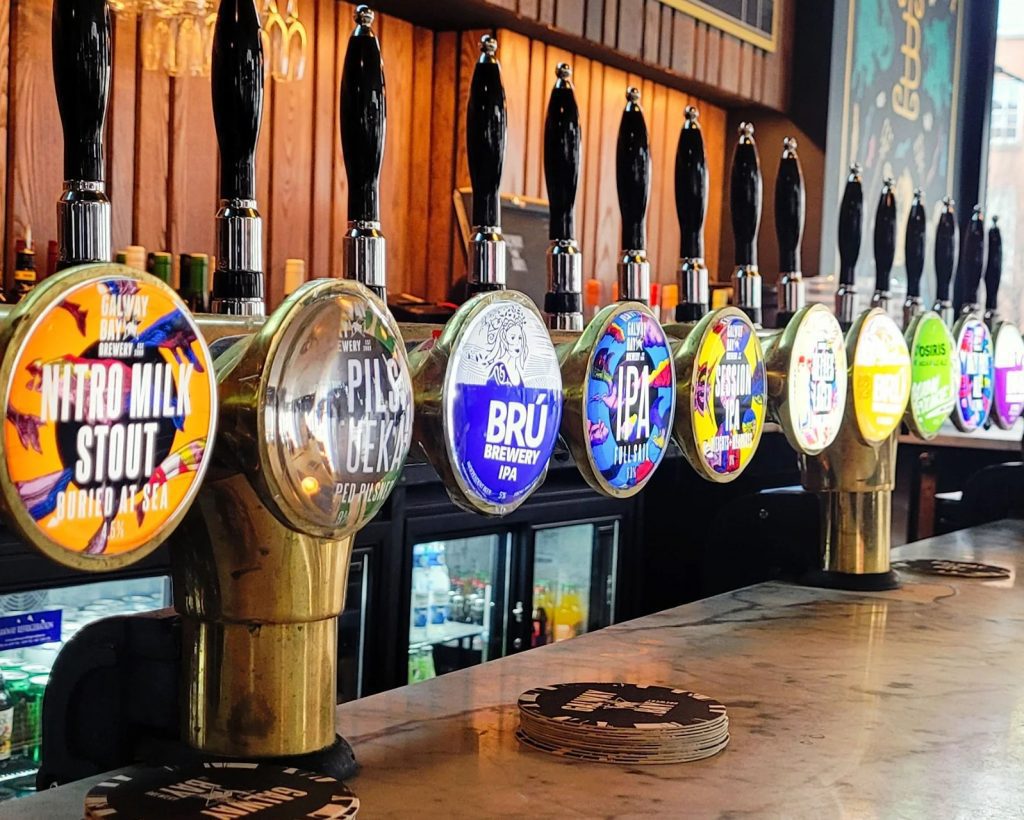 We ordered fish n chips here, loved it so much, and decided to put this place on our list. Another drink here to try is Galway bay craft beer. The prices are reasonable, the stuff is amazing and the view is breathtaking. We decided to have a night out here and weren't disappointed. The location is also convenient — it is on the edge of the Temple Bar district. Yet, it is popular so we recommend pre-booking a table here.
21. Croke Park Stadium
It's the Irish largest area for sports and it's in fact one of the largest in Europe. Yet, they don't only play sports here — lots of music festivals, concerts, and meetings are also held in the Croke Park Stadium. It is vast, but, at the same time, well organized – you can even buy food there! We believe you should watch a sports game here even if you are not a sports fan. 
22. Henry Street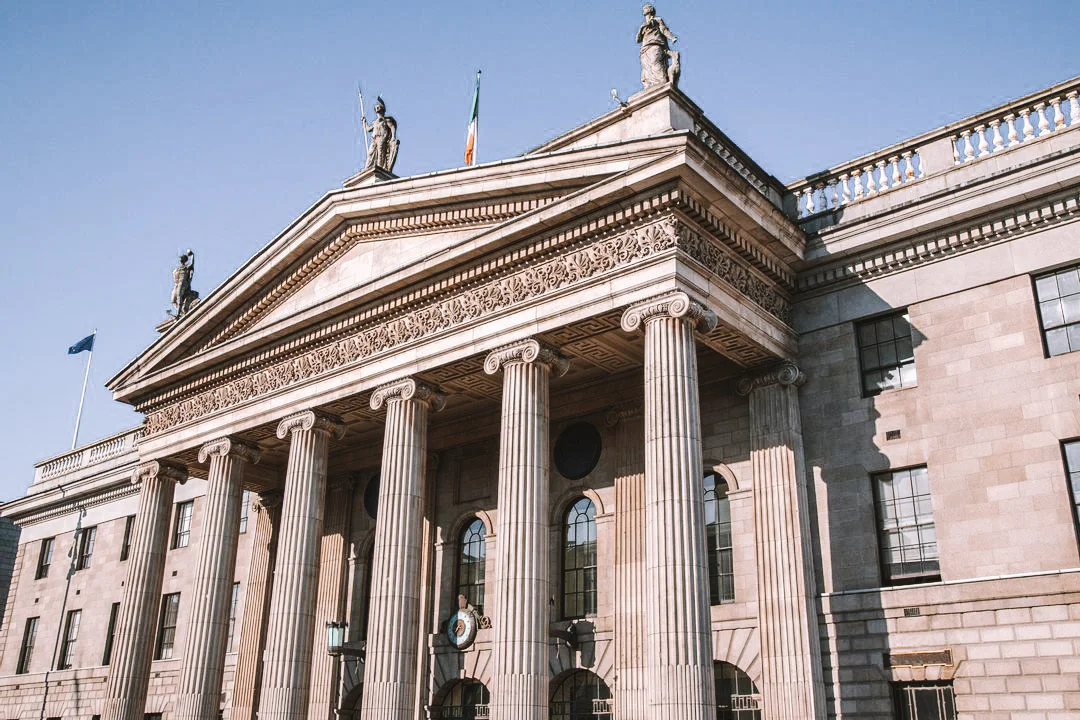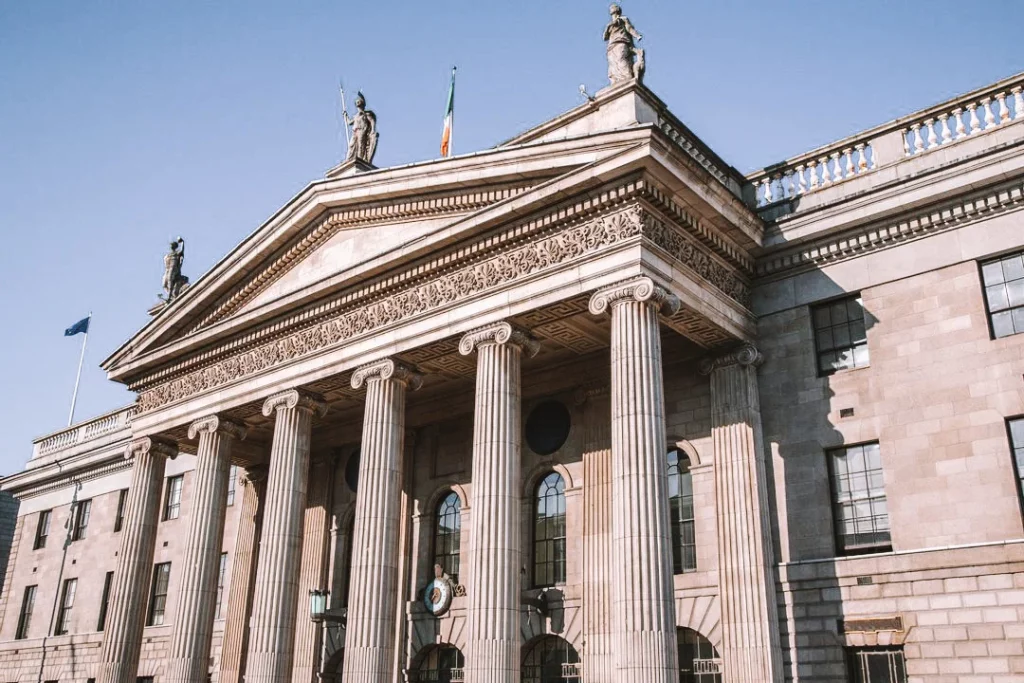 Do you like shopping? We do! Henry street is one of two main shopping streets in the Irish capital. It is also lovely for a walk and pics, especially when the sun sets. It is in the center, but not as touristy as Grafton street, for example. Oh, and it is magical during Christmas!
23. James Joyce Statue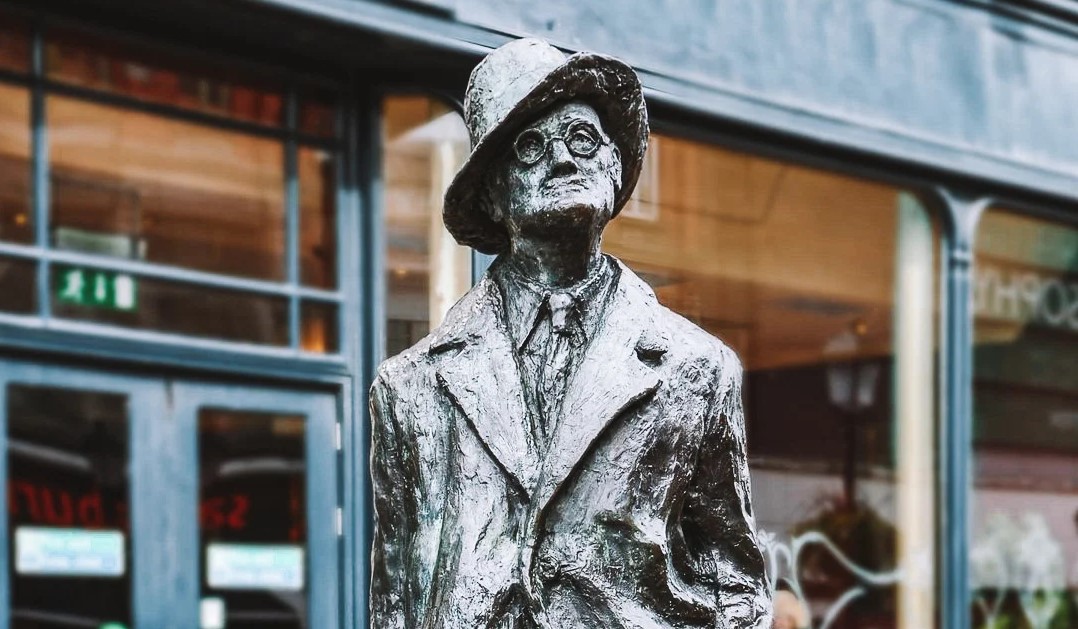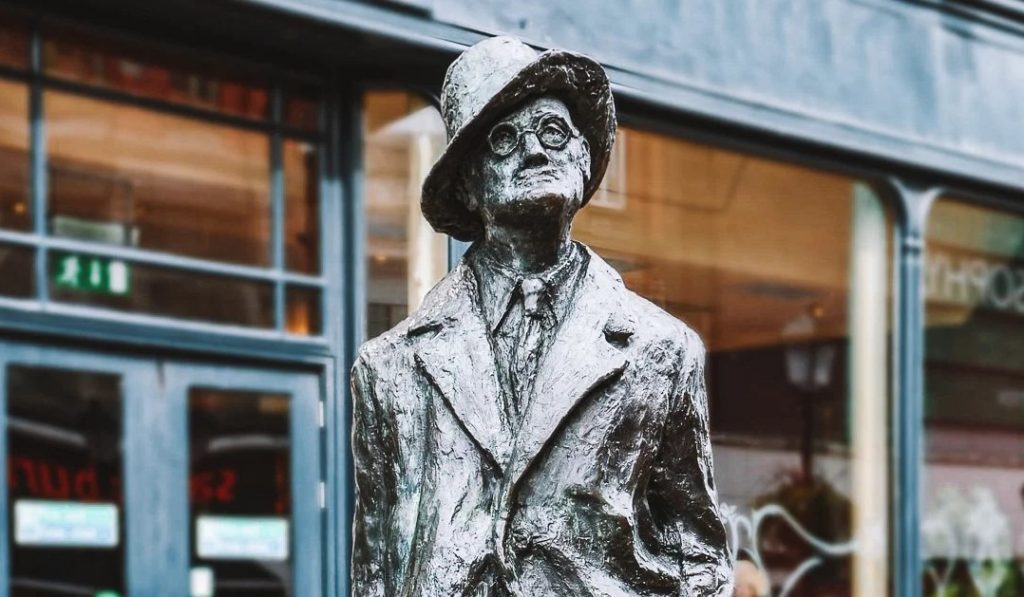 One of the most prominent Irish writers is without a doubt, James Joyce. We were rereading "Ulysses" so many times that we remembered it by heart. A pic near the statue of James Joyce can be a sign of appreciation for the writer. The statue was built in 1990 with bronze and it impresses with the details like glasses, a hat, and, of course, his bewitching look.
24. Portmarnock Beach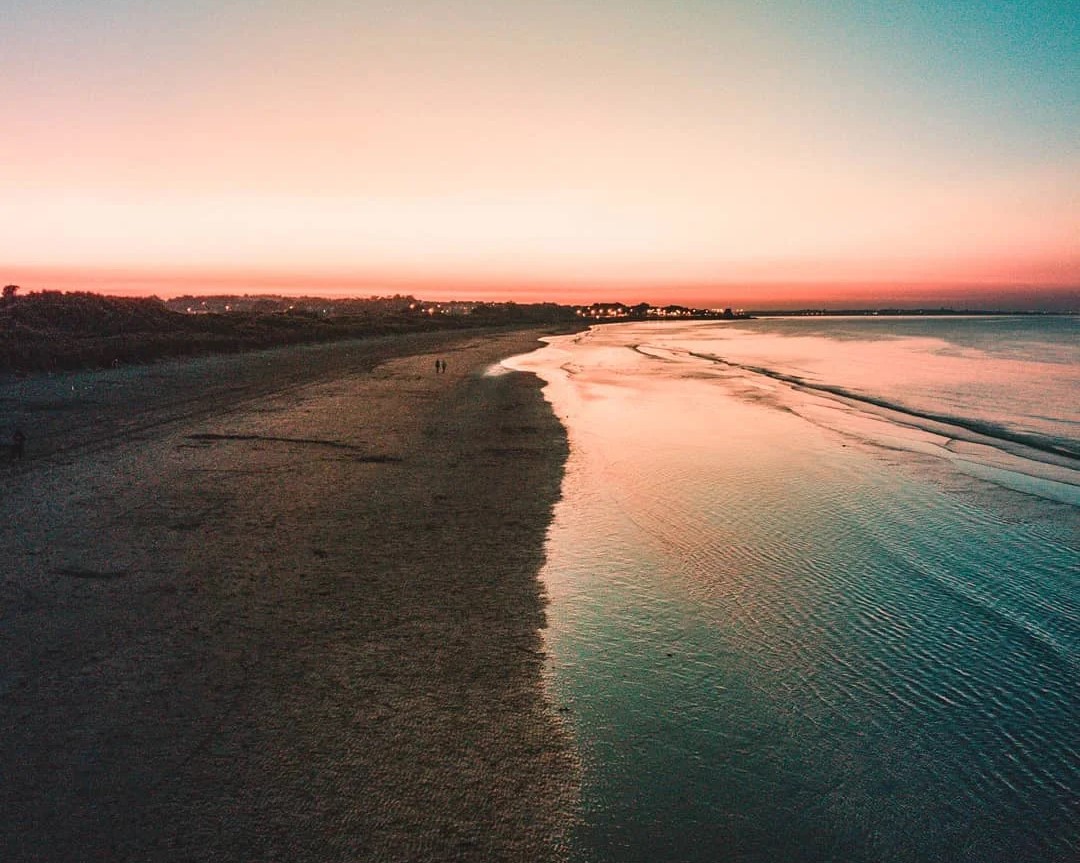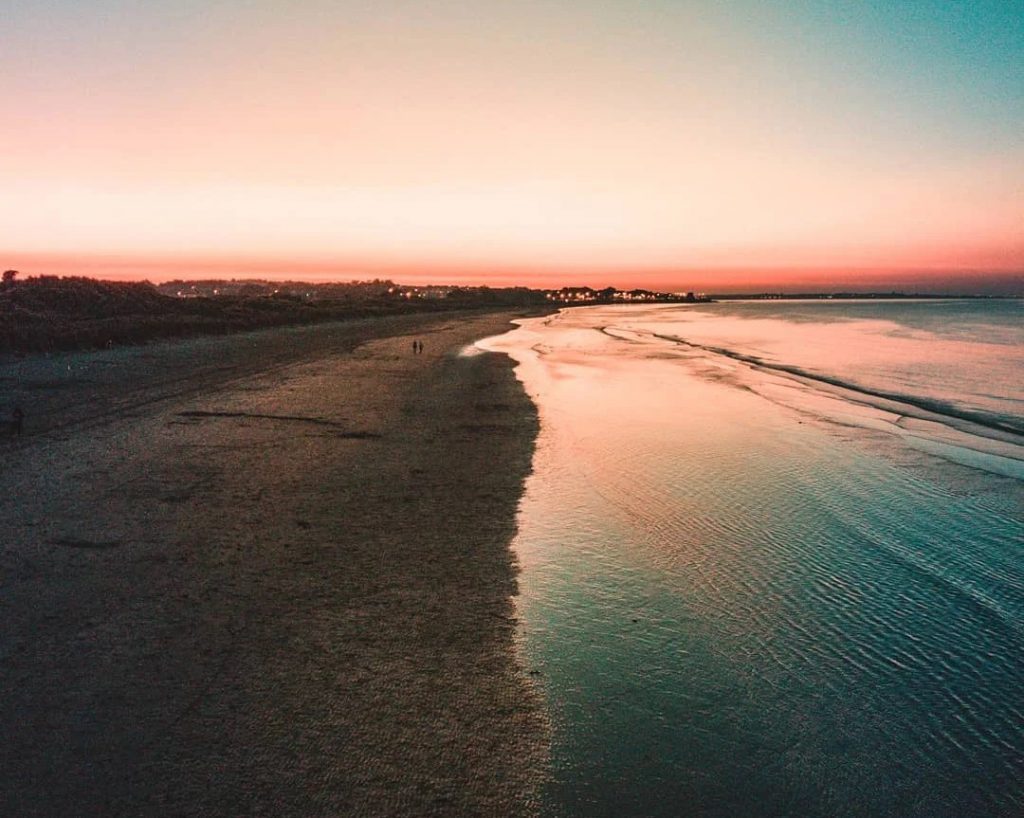 We love that Dublin has both sea and historical sights! Portmarnock beach has no disadvantages: it's easily reached by foot or with transport, it's large, clean and you can swim there! We believe that this beach is the best in Ireland. Yet, beware that the sea can be cold there.
25. Collins Barracks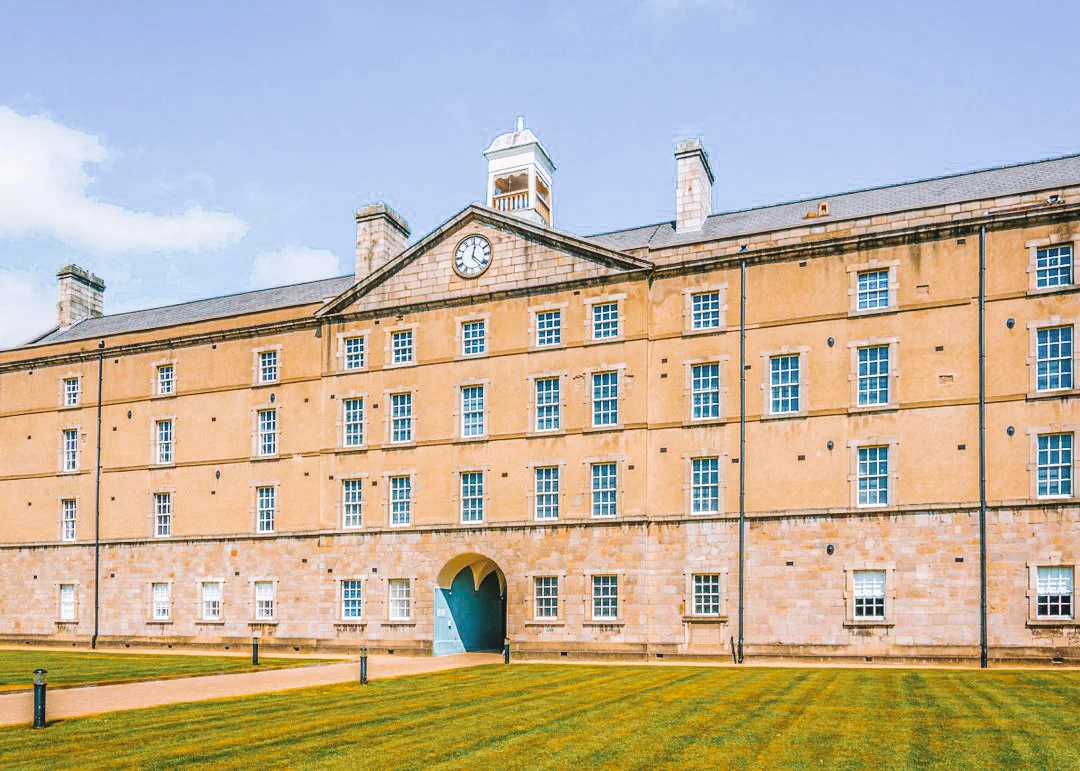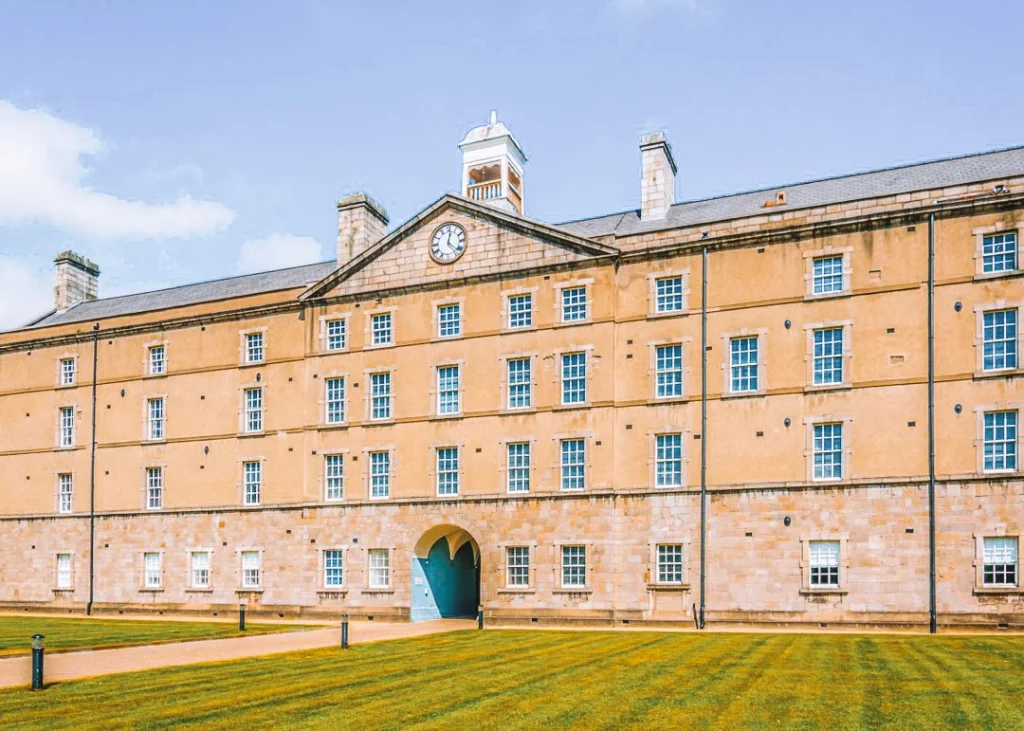 Could you imagine that former military barracks could become a museum of decorative arts? Collins Barracks' history has a lot of surreal turns. For example, they were working with both Irish Army and British Armed Force, and the front Barrack street was well-known for its sex workers. We believe that spot shall be seen with your own eyes!
Spots for rainy days
1. Guinness Storehouse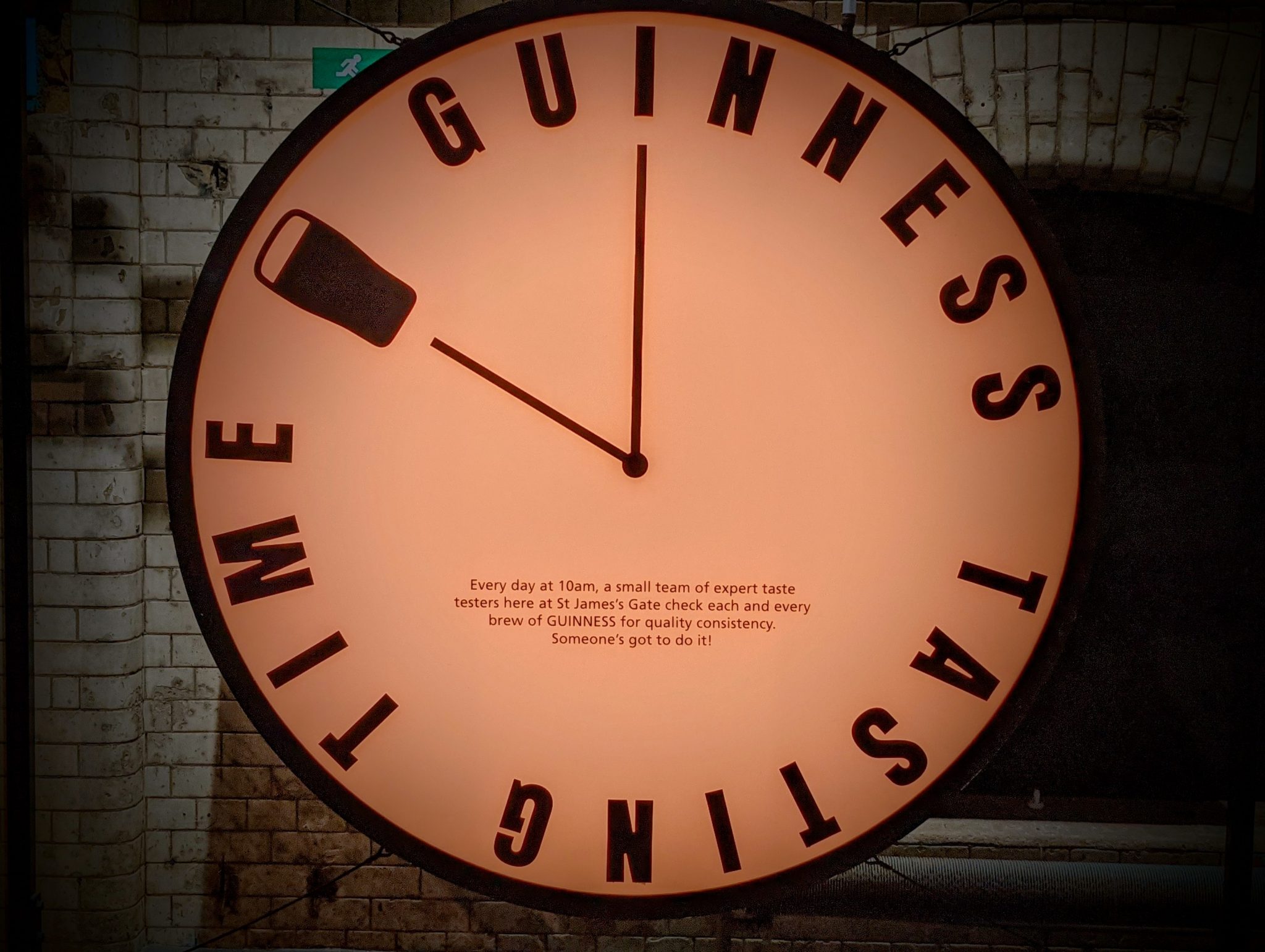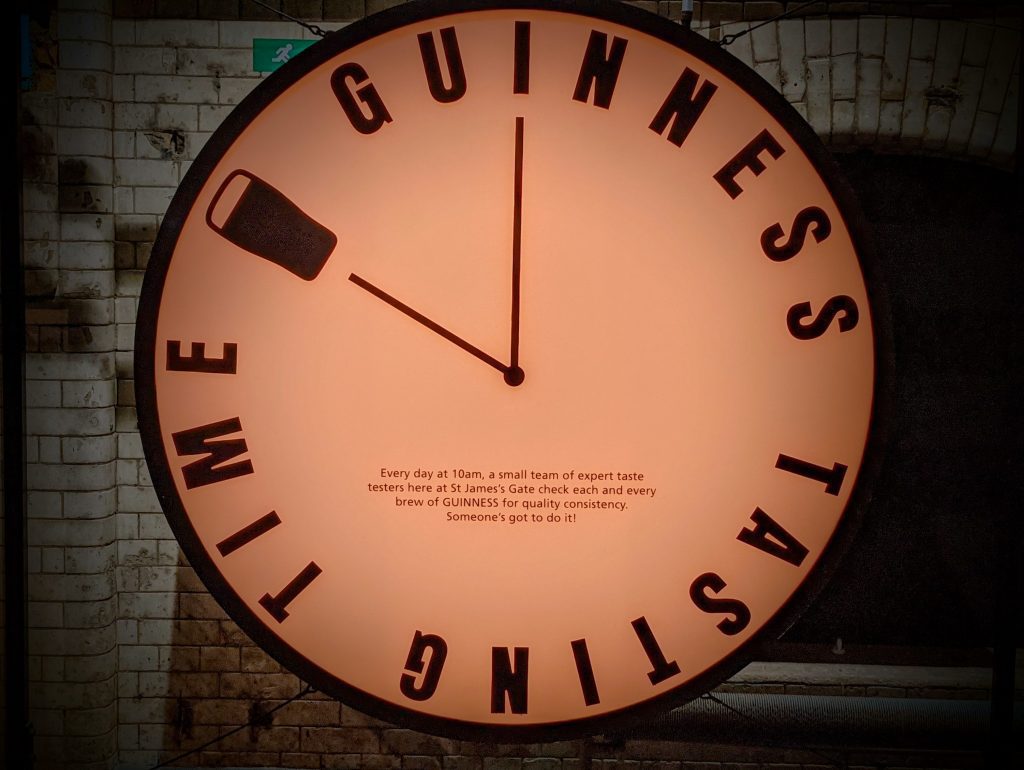 We prepared the best spots for the end. The museum opened to celebrate the 250th anniversary of the Guinness beer. The entry is a bit pricey, but it's worth every penny. Guinness Storehouse is an amusement park where you can at the same time get to know the history of Guinness. Oh, and they give you a free pint at the end!
2. Teeling Whiskey Distillery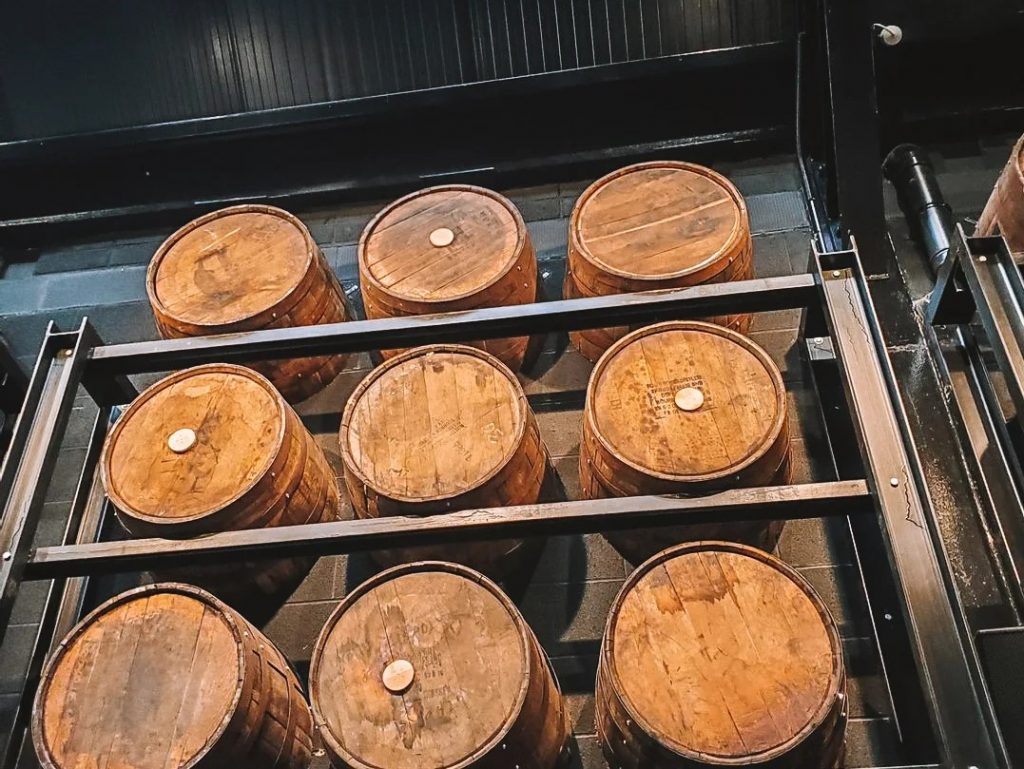 Here's another place where you can feel the vibe of world-known beverages. Here you can choose a tour and taste different sorts of Teeling Whiskey while listening to its history. And those tours are in several languages!
3. Irish Whiskey Museum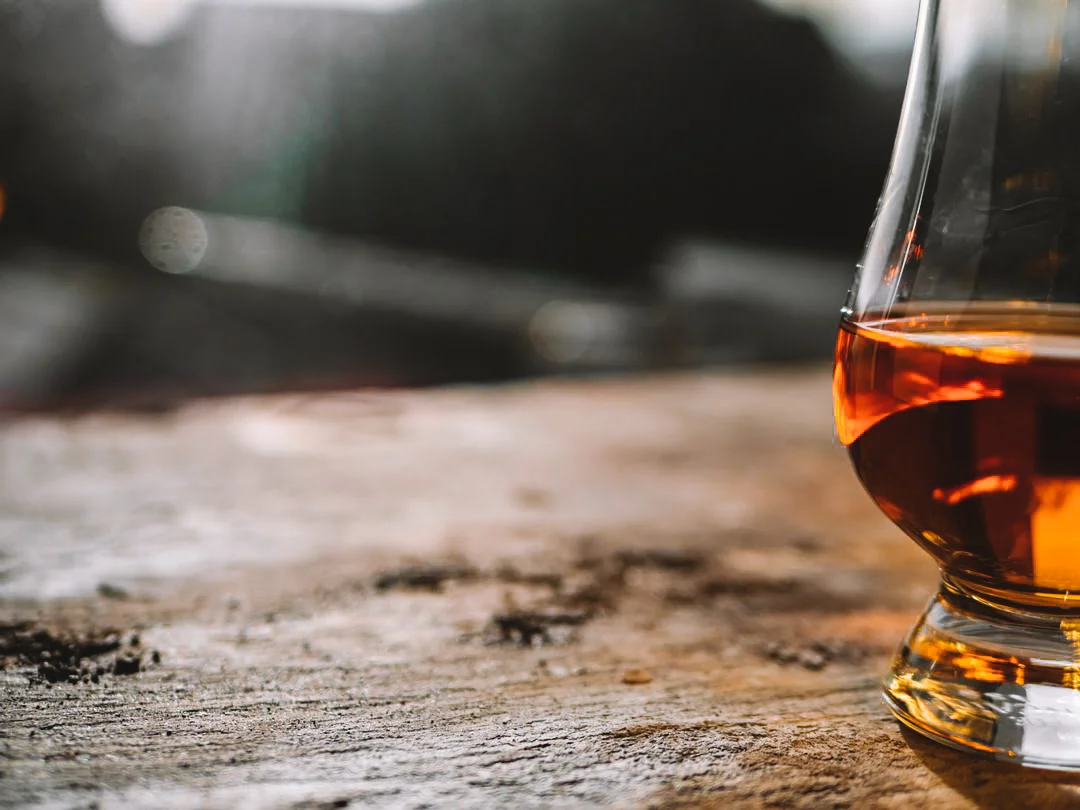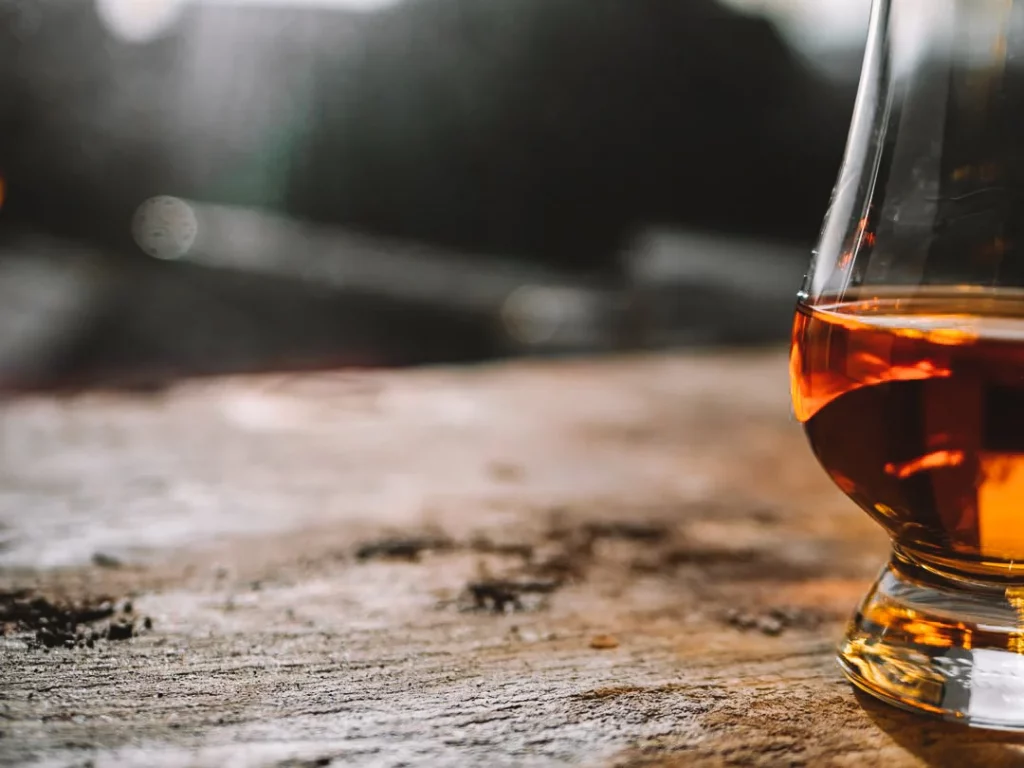 If you can't choose a brand, go here and you won't be disappointed! We believe that getting to know more about whiskey when you are in Ireland is a must. Here you learn about the history of Irish Whiskey and how it changed with time. The tours are accessible in six languages, and if you buy a premium tour, you can sample first-class whiskey and get a souvenir.
4. National Gallery of Ireland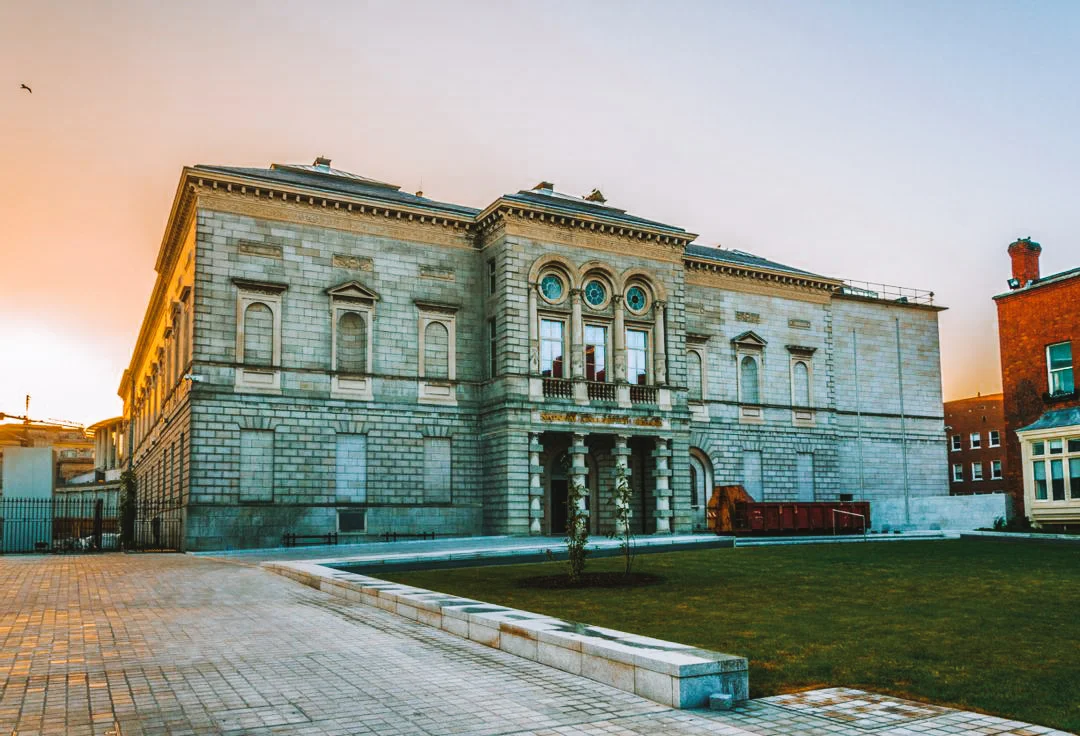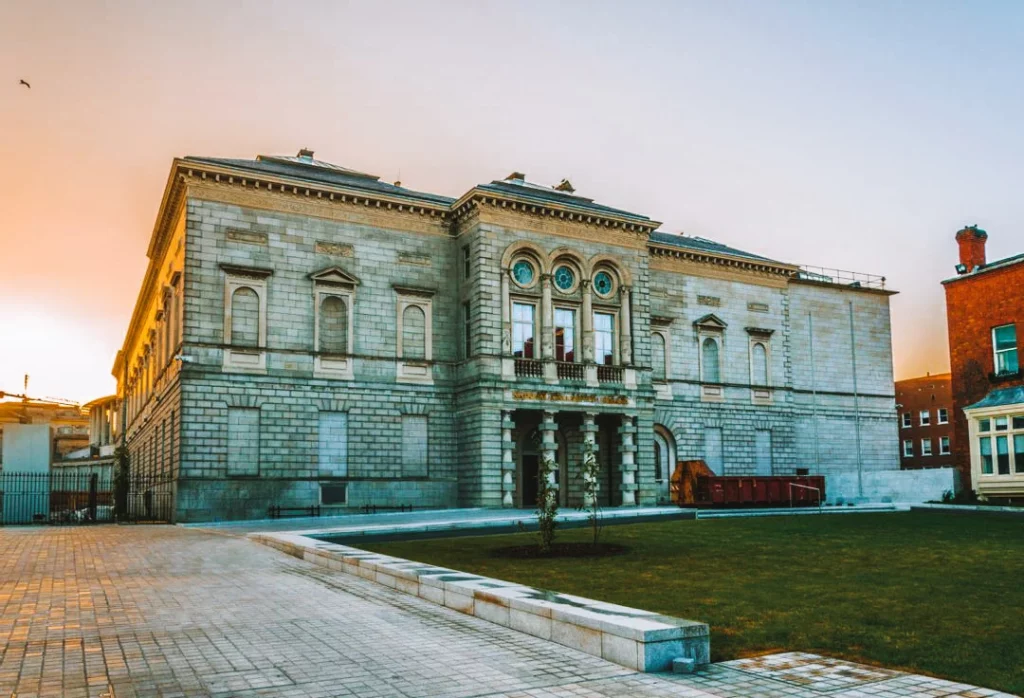 The National Gallery of Ireland is a spot for those who want to see Irish paintings as well as the masterpieces of well-known artists like Picasso, Titian, and Monet. In fact, it has a collection of more than 16 000 western European art samples. Can you imagine the entry to such a place is free and some tours and audio guides? It is also in the city center and fully inclusive.
5. The Book of Kells and the Old Library Exhibition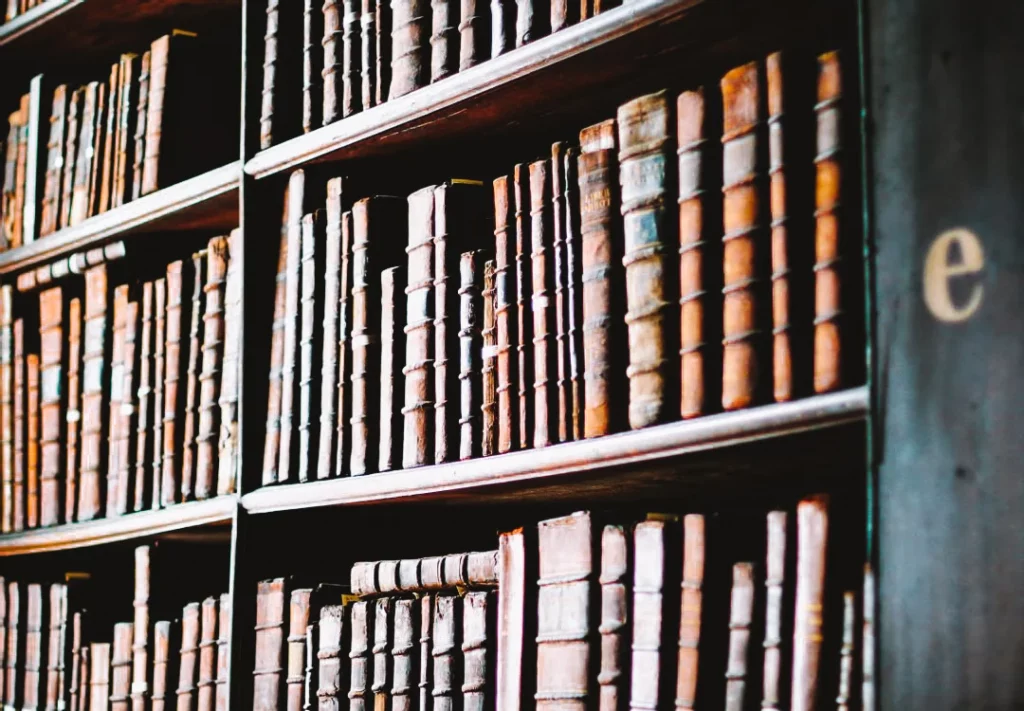 The Book of Kells is a hand-written manuscript of Celtic monks which is now a must-see that is kept in the Old Library. That spot will make you drown in books, and see tons of manuscripts and its Long Room is also impressive. We are sure that if you are a bookworm you will be truly amazed.
In conclusion, Dublin is incredibly rich with sights, nature, and pubs so no wonder we could forget something. If you want to add it to our list, download Framey and share the spots that can't be omitted. We would like to see them, too!