With so many amazing restaurants serving up brunch, how do you choose which one to visit? To help you on your search for the perfect place for a decadent weekend meal, we've rounded up our favorite places to eat in London.
These are the best spots for eggs and pancakes, waffles, and Bloody Marys. None of these places will leave you disappointed – trust us on that. So much more than just eggs and bacon, a great brunch should be indulgent but also unexpected. Whether you're after something healthy or something a little more sinful these top restaurants are the perfect place to start your day.
The only challenge will be deciding which one to visit first. Read on for our pick of the top 25 best brunches in London!
1. Ivy Market Grill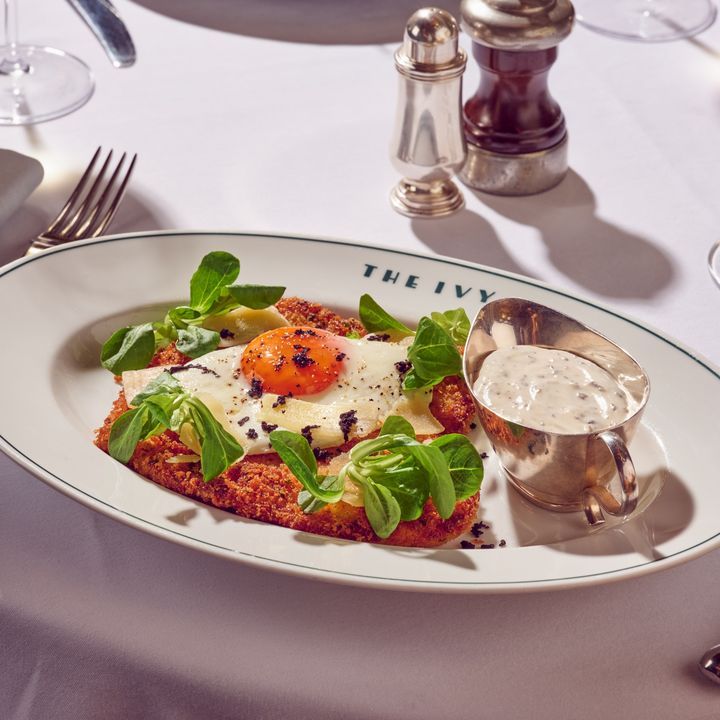 Ivy Market Grill is located in the heart of South Kensington, London. It is a modern restaurant with an eclectic menu and a beautiful dining room. The main focus of the restaurant is on local produce, but it also offers some more unusual options. The food is very good and reasonably priced. There are a few outdoor seating areas as well. The service can be a bit slow at times, but it is usually pretty good overall. The building itself is very old and gives the restaurant character. This makes it feel like you're dining in someone's home rather than just a generic restaurant. It has a nice atmosphere and is perfect for anyone looking to sit down and have a meal that they can take their time over.
📍 1a Henrietta St, London WC2E 8PS
📞 +44 20 3301 0200
2. The Ivy Tower Bridge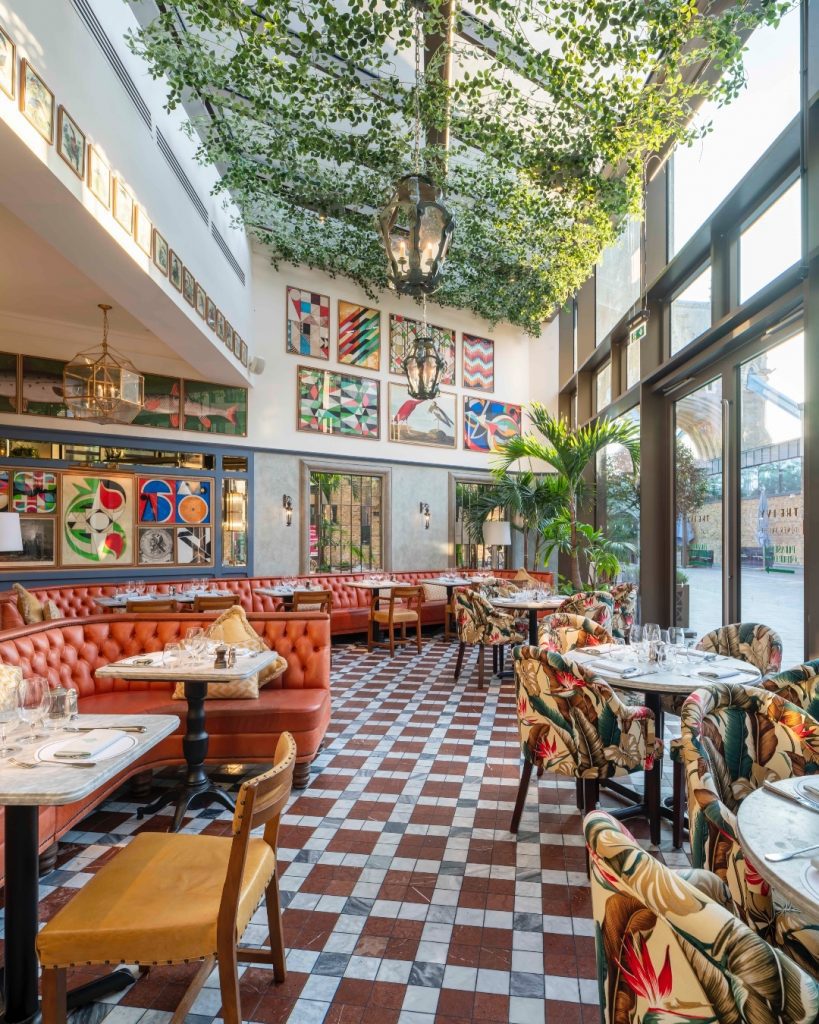 The Ivy Tower Bridge is a restaurant located in Canary Wharf, London. It is a favorite for serving brunch, with a menu that includes dishes like a smoked salmon bagel, mushroom and spinach omelet, and French toast with hazelnut tea and maple syrup. The Ivy Tower Bridge is also popular with locals and tourists alike, with its view of the river Thames and its location close to many of London's attractions. The Ivy Tower Bridge is open from 9:00 am to 3:00 pm every day of the week.
It offers a stunning view over the River Thames which gives you a unique opportunity to enjoy one of London's most iconic views whilst eating delicious food at one of its best restaurants. The Ivy Tower Bridge Restaurant has been providing exquisite dining experiences to guests for more than 25 years and has gained an enormous following for having authentic traditional British cuisine served in a comfortable setting.
📍 One Tower Bridge, Tower Bridge Rd, London SE1 2AA
📞 +44 20 3146 7722
For ideas on museums to visit head to Best museums to visit in London in 2022
3. Bistrotheque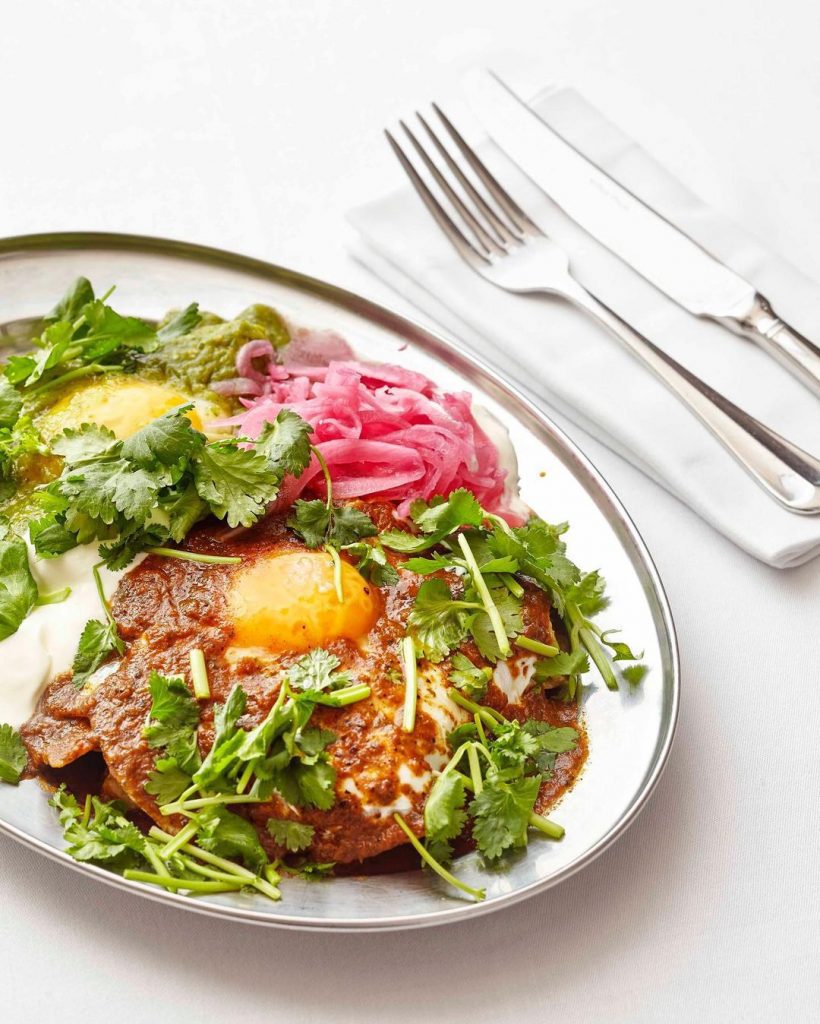 Bistrotheque is a London brunch restaurant that has opened in the center of London's West End. The restaurant is known for its extensive range of breakfast and brunch dishes and also for its extensive wine list. The restaurant is open from 8 am until 11 pm every day of the week. Bistrotheque is also a good choice for couples, as it features a number of tables designed to accommodate large groups.
It can be reached via tube routes: Piccadilly Circus, Leicester Square, or Oxford Circus. Bistrotheque has received very positive reviews from both customers and critics alike, with many praising the quality of the food and the atmosphere.
📍 23-27 Wadeson St, London E2 9DR
📞 +44 20 8983 7900
Further readings:
4. Riding House Fitzrovia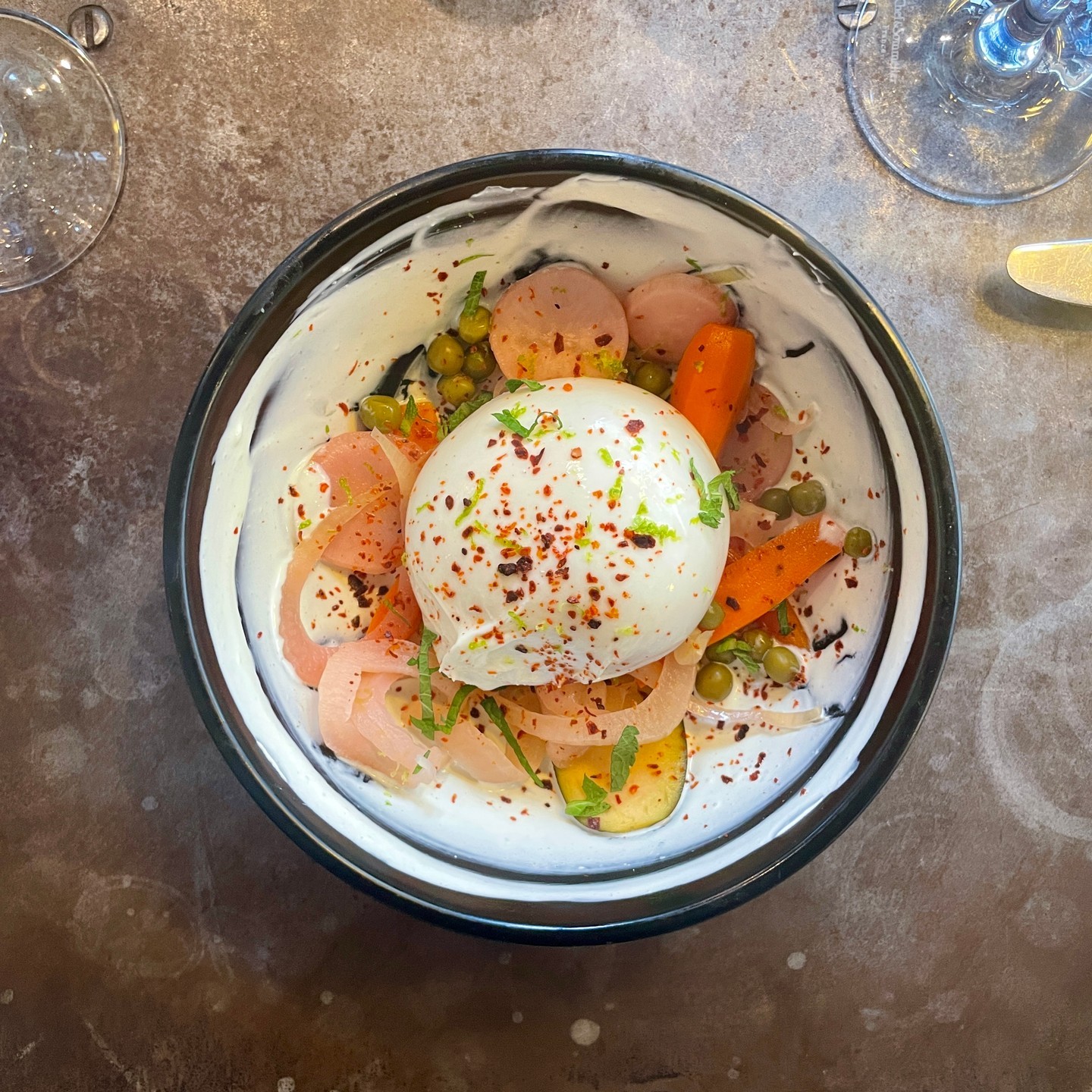 Riding House Fitzrovia is a new hot spot for brunch in London. They have a cool outdoor seating area and an inside dining room that's intimate. The menu changes every week, so there's always something new to try. It's also BYOB, so you can bring your own booze if you want.
They have two brunch options: the full-service brunch, which includes unlimited prosecco, coffee, and tea, and the self-serve brunch, which allows guests to go at their own pace and order as many items as they like. The full-service option starts at £27 per person; the self-serve option is £15 per person.
📍 43-51 Great Titchfield St., London W1W 7PQ
📞 +44 20 7927 0840
5. Balthazar London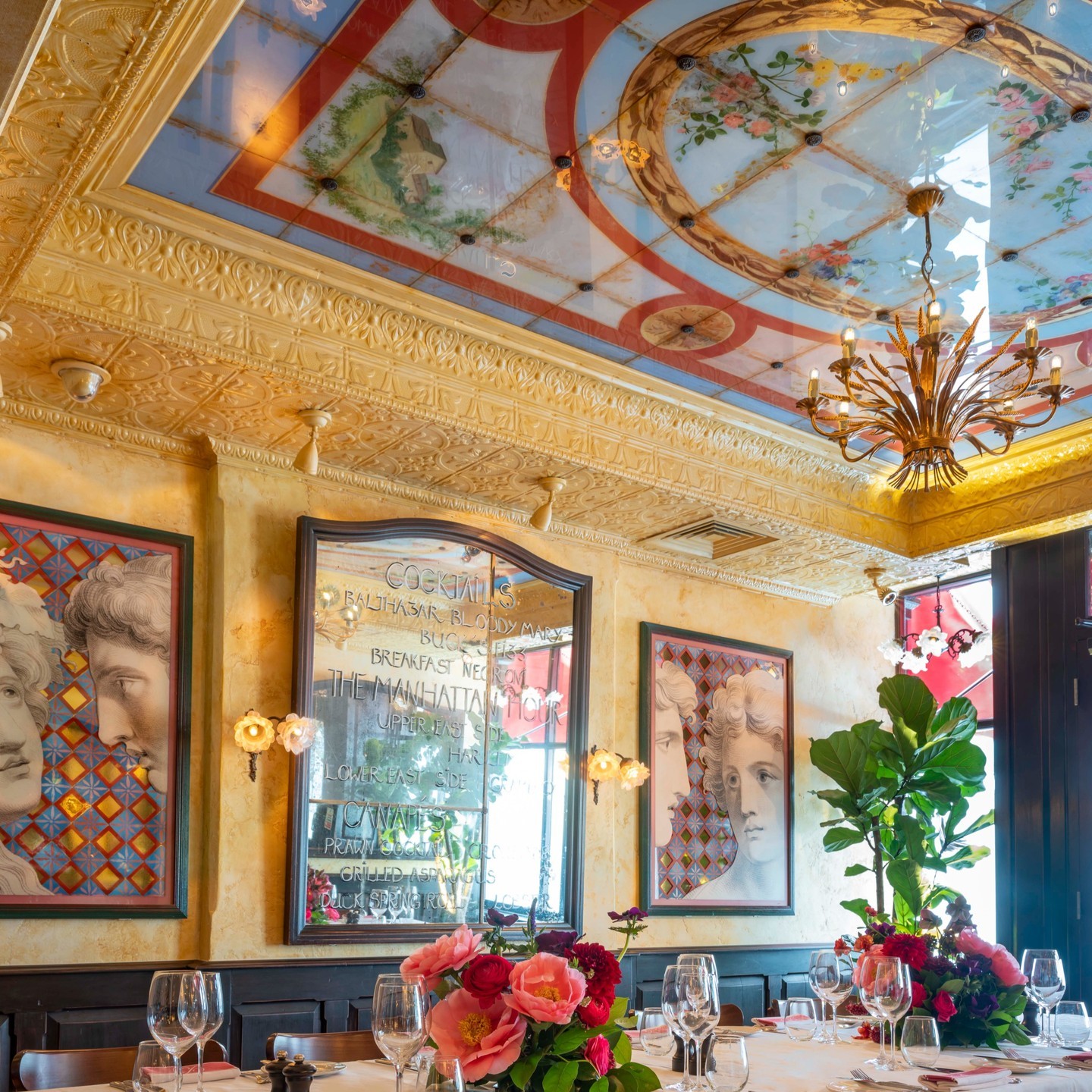 Balthazar London is a popular brunch spot in the heart of London's City. The restaurant has an open kitchen layout, where you can watch the cook prepare your meal. They serve a variety of dishes, including pancakes, omelets, and sandwiches. If you don't feel like taking your meal to go, they also have a selection of table service items. There are several locations throughout central London, so there is sure to be one near you.
There are two types of brunch at Balthazar: à la carte and "Balthazar Club" brunch with booze included. You can choose from amongst ten bowls of cereal for the latter, including their famous British Oatmeal with Brown Sugar Topping. The two options are served either in a large takeaway box or in smaller portions which you can eat at your table. Both options include unlimited use of the "Bimbo Coffee Bar," which means unlimited coffee and tea refills for all diners (which is very important in London).
📍 4-6 Russell St, London WC2B 5HZ
📞 +4420 3301 1155
6. HIDE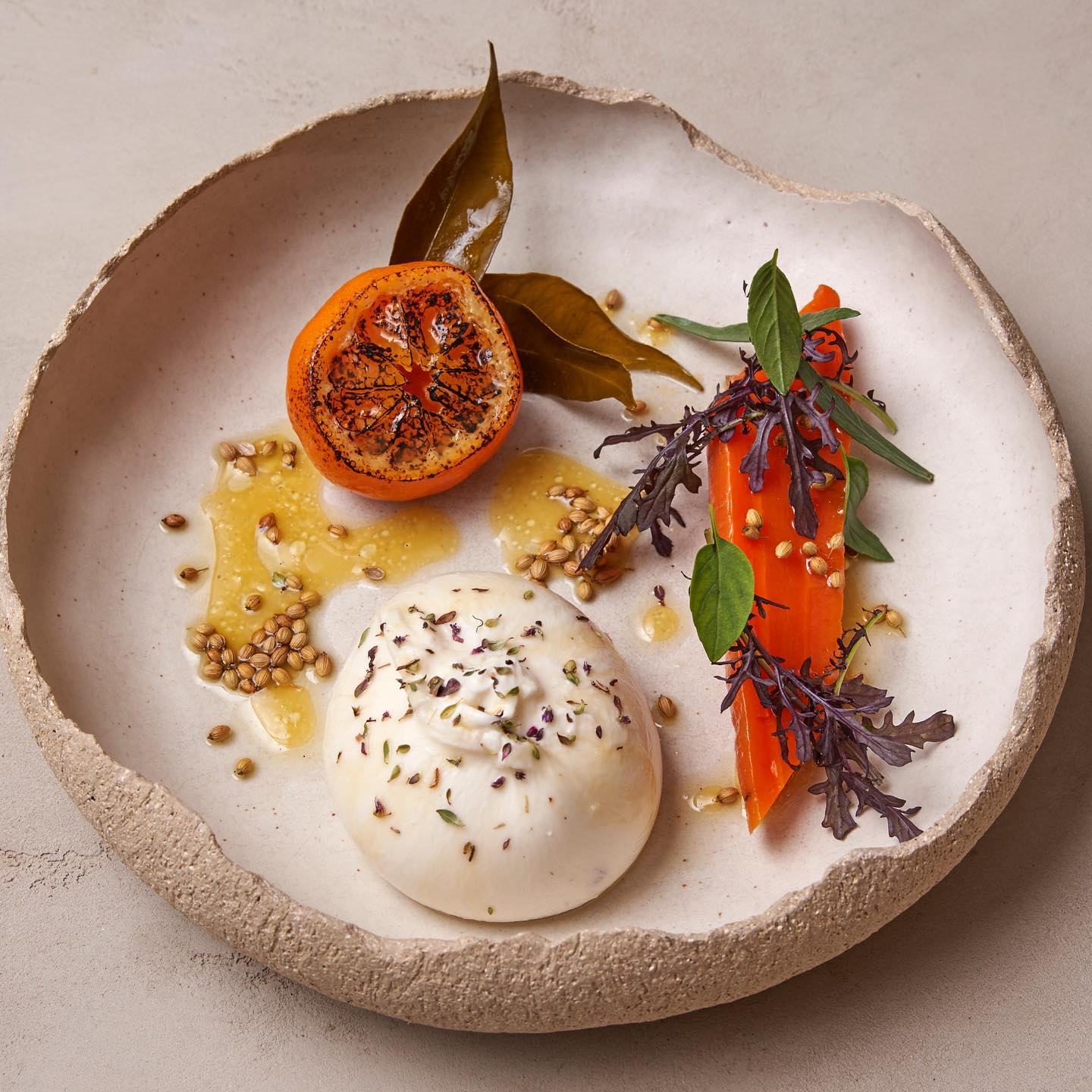 If you're looking for somewhere to get brunch in London, then Hide Ground is the perfect place. The menu is varied and has something for everyone, so there's definitely something for everyone, including some vegan options. You can also order breakfast or lunch to go, which is a nice option if you're not going to be in the area for a very long.
The coffee here is excellent, so it's a great place to stop by if you're craving a latte or cappuccino. If you're looking for somewhere with good food and coffee, but don't want to spend much money, then this is the place for you.
📍 85 Piccadilly, London W1J 7NB
📞 +44203 146 8666
7. Berner's Tavern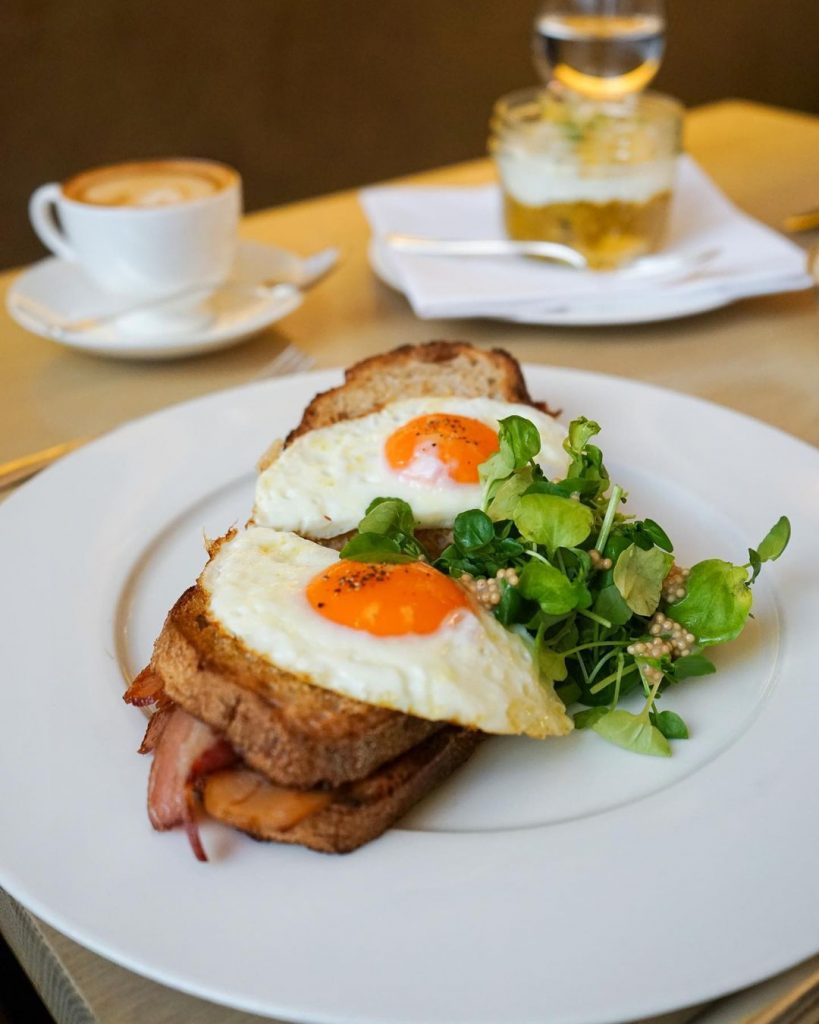 Berner Tavern is located in the heart of London's Soho district and has been serving brunch since 2011. Berner Tavern offers a variety of delicious food options for both lunch and dinner, including their famous pancakes, salmon, fish and chips, burgers, sandwiches, and more. Berner Tavern also has an extensive drink list with specialty cocktails and craft beers to choose from. Brunch at Berner Tavern is one of the best brunches in London!
Berner Tavern hosts live music every Saturday night at their intimate venue. The live music ranges from jazz to rock and pop, so there's something for everyone. If you love live music and brunch, you won't be disappointed at Berner Tavern!
📍 10 Berners St, London W1T 3NP
📞 +44 20 7908 7979
8. NOPI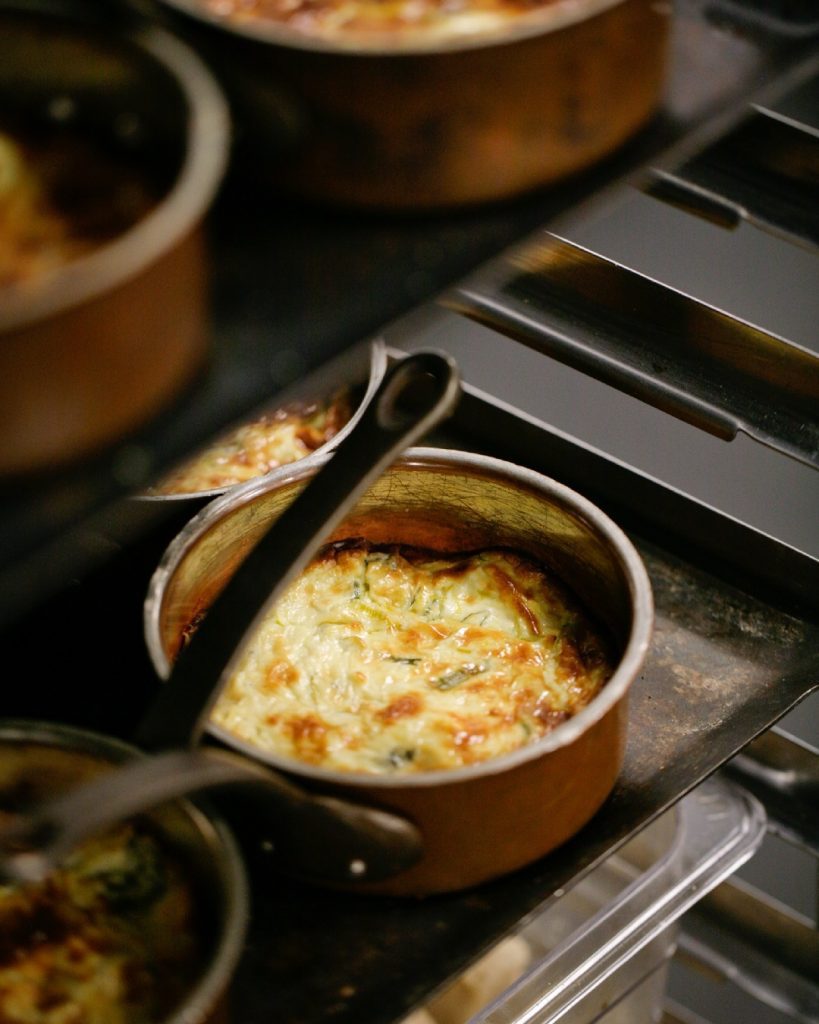 NOPI brunch London is a restaurant located in Shoreditch, London, United Kingdom. The restaurant was awarded Best Brunch 2017 by Time Out London and Best Brunch 2018 by The London Magazine.
The restaurant's menu consists of an extensive selection of breakfast options, including a range of savory dishes such as Eggs Benedict and Chicken and Mushroom Omelette, as well as sweet treats such as Bacon Jam Pancakes and Banoffee Pancake Stack.
Nopi brunch London also offers a range of vegetarian and vegan options at no extra cost. A selection of gluten-free bread is available upon request. The restaurant has received positive reviews from customers on social media. In particular, the restaurant's Instagram account has received praise for its close attention to detail.
📍 21-22 Warwick St, London W1B 5NE
📞 +44 20 7494 9584
TIP: Click here to learn more about London and make your trip to your advantage.
9. Holborn Dining Room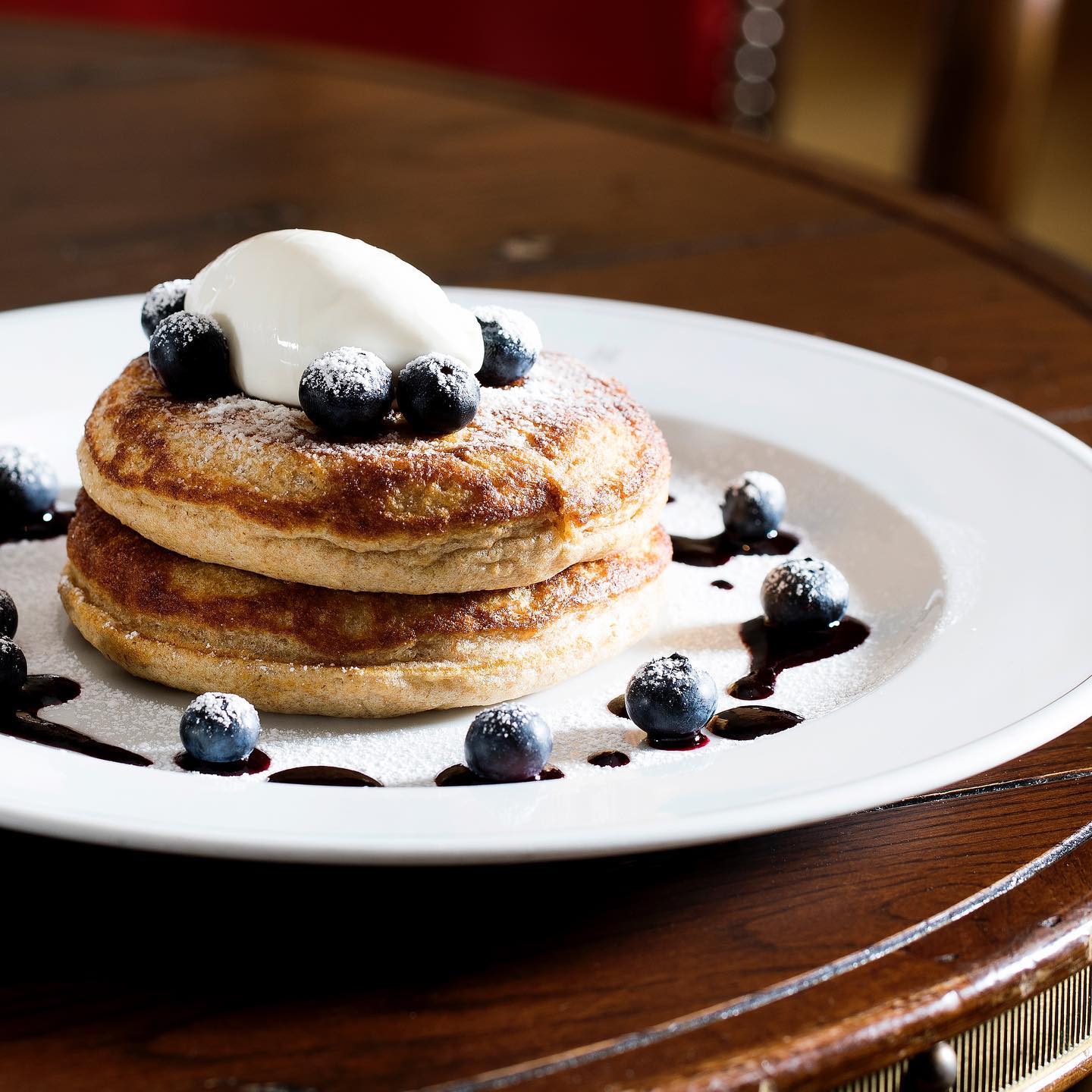 If you're looking for the best brunch in London, look no further than The Holborn Dining Room. With contemporary, minimalist decor and a menu of delicious dishes such as eggs Benedict and smoked salmon bagel, this is the perfect place to spend your Sunday morning. There are also plenty of vegetarian options available.
The Holborn Dining Room is open from 8 am to 4 pm every day. It is located at 6 Broadwick Street, WC1B 5JA, and can be reached by tube using the Central or Farringdon stations.
📍 252 High Holborn, London WC1V 7EN
📞 +44 20 3747 8633
10. Nandine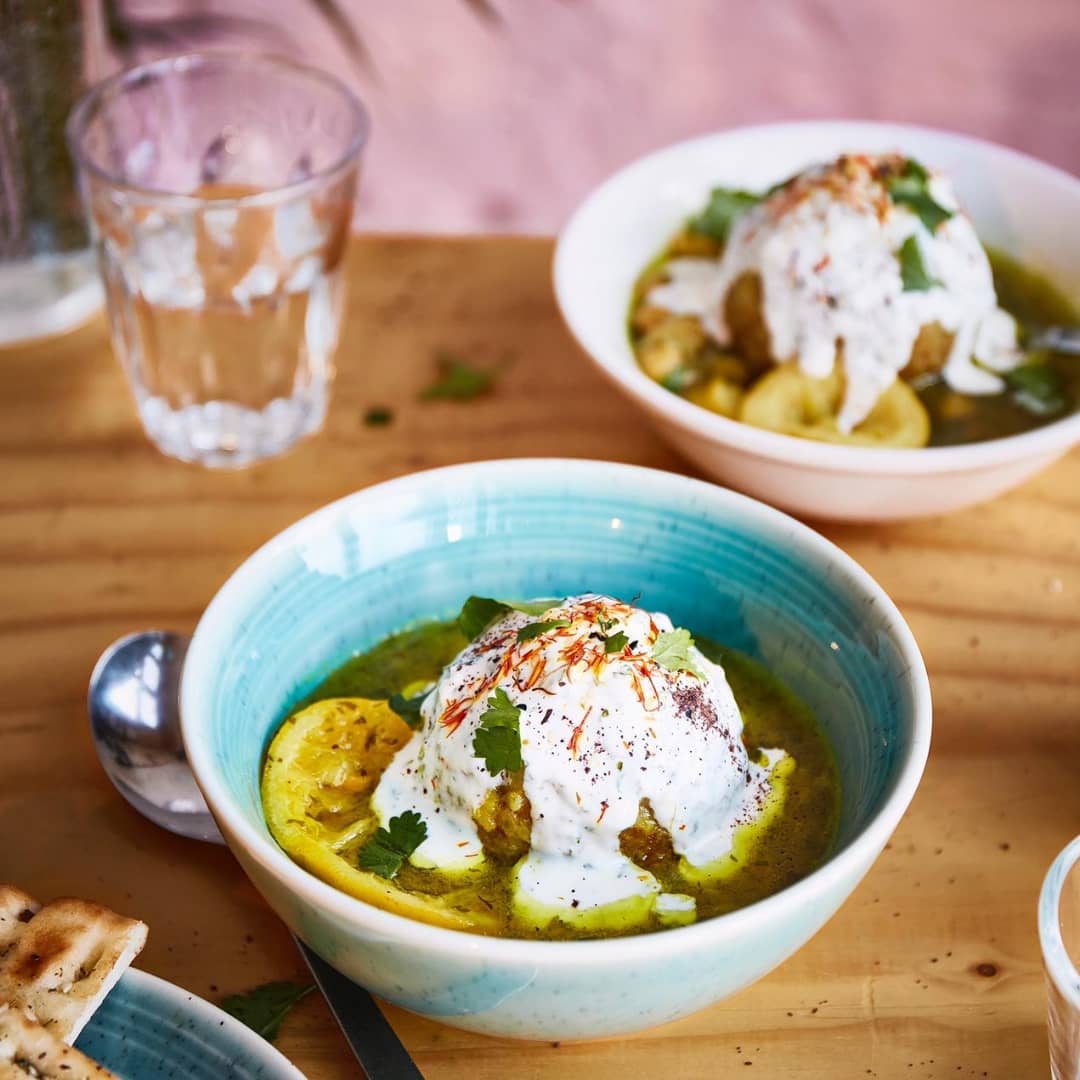 The level of care, precision, and soul that Nandine restaurant puts into its food is what sets it apart from all its competitors. Making amazing hummus is one thing, but cooking each of the eleven components of their mezze, from the taut texture of vine leaves to the smoky taste of aubergine qawarma to the crystalline finish of the meat kubba, is another. Every bite is filled with surprises and delights. The cuisine is not unfamiliar with dill. The original Nandine serves a Kurdish breakfast of homemade yogurt, white cheese, fig jam, honey, bread, and salad, which is both economical and supremely luxurious. The best part, however, is that each component is expertly executed.
📍 82 Vestry Rd, London SE5 8PQ
📞 +44 20 8001 8322
11. Italo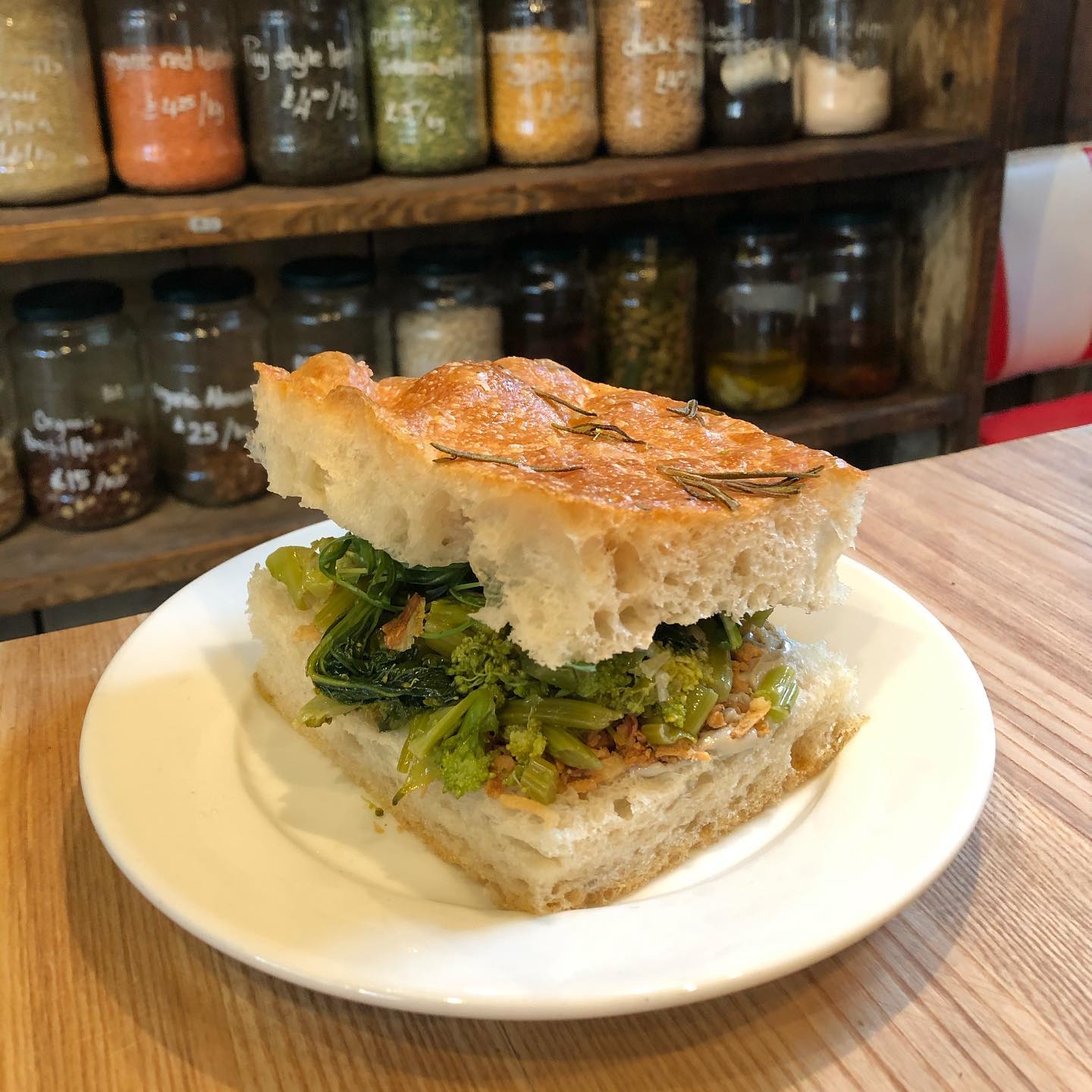 Walking around Bonnington Square is a soothing escape from the frantic traffic around Vauxhall station. This oasis is just a short walk from confusing roads and traffic. The leafy area is even more dreamy, thanks to Italo Deli & Cafe. Porridge, made with maple syrup and other delights, is one of the seasonal items on the menu. When it gets cold, order one of the ciabatta sandwiches filled with succulent sausage and braised onions or fresh tomatoes and fried eggs. Choose from deli items in the window, then pick up your order around the back. You may dine at one of the tables outside or nestle in the garden.
It's easy to forget that Vauxhall Tube station is just around the corner from idyllic Bonnington Square when you take a stroll through it. From the deli and cafe Italo to the leafy streets of Vauxhall, you will find it all. When the temperature drops, make a hot bowl of porridge with maple syrup or one of the Mega sandwiches on ciabatta. Sausage and braised onions or good tomatoes and a fried egg are just a few of the options. Pick up your groceries at the back of the store. There are tables out front or find a nook in the gardens opposite.
📍 13 Bonnington Square, London SW8 1TE
📞 +44 20 7450 3773
12. The Breakfast Club Soho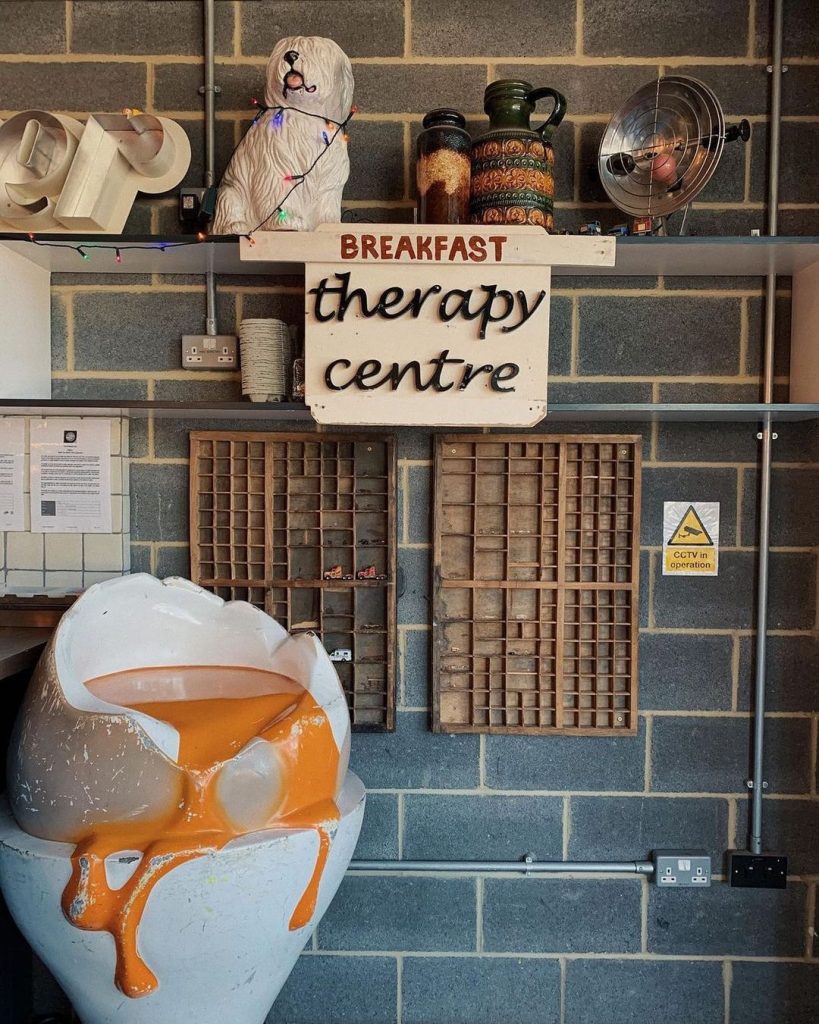 There's nothing better than a classic bacon sandwich to start your day, and luckily the Breakfast Club has a great one to get the day going. If you want to try something different, you can also order the Full Waffle (two scrambled eggs, maple syrup, and bacon) or the Full French (two scrambled eggs, maple syrup, and a bacon croissant). If you're not a fan of eggs, don't worry – there are plenty of other options, too. And if you're feeling particularly hungry, try the Full Works – a combination of three different breakfasts, including pancakes, French toast, hash browns, and a side of bacon.
This is one of the best places to head if you want a classic breakfast and don't want to pay over the odds for it.
📍 33 D'Arblay St, London W1F 8EU
📞 +44 20 7434 2571
13. Bombay Bustle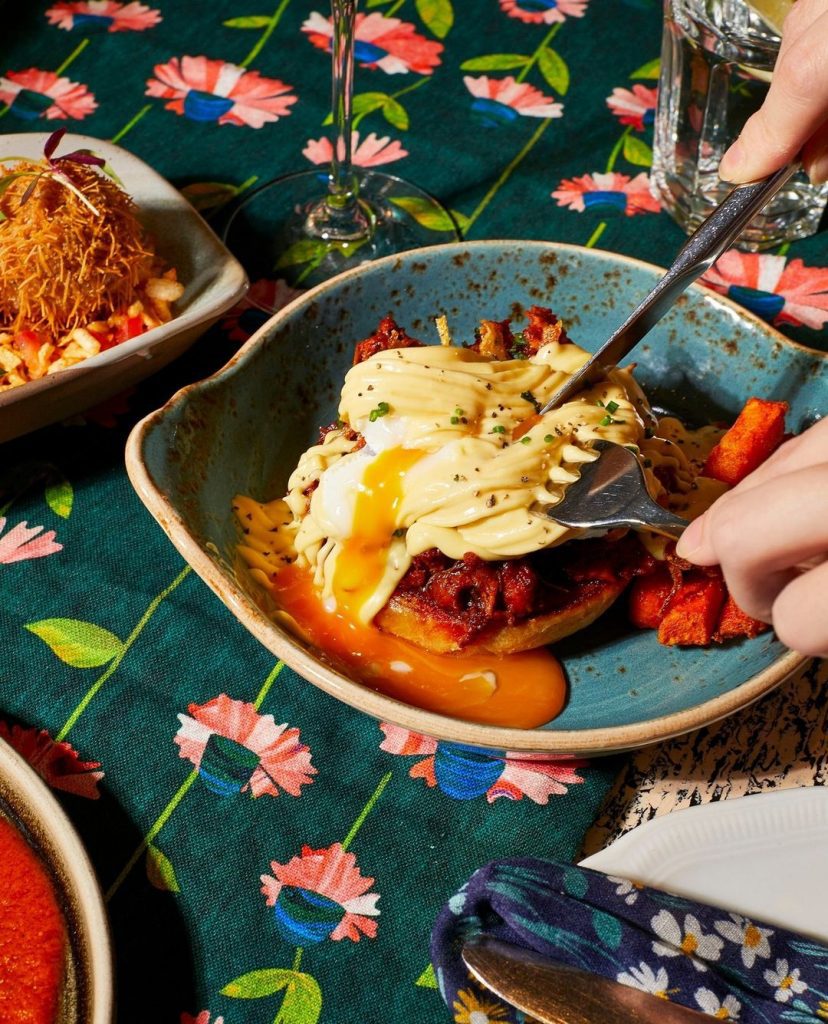 Brunch is one of the best meals out there, and London is packed with brilliant places to go. Whether you're after a classic English breakfast or something a little bit different, there's something for everyone. There's no better way to start your day, and there are plenty of options out there for every budget. So grab your friends, book a table and get ready to indulge. If you love a good old fry-up but get bored of the same old options time and time again, then these great spots will give you a whole new lease on life! From classic greasy spoon spots to modern interpretations of eggs and bacon, there's something for everyone here. Get ready to salivate!
📍 29 Maddox Street, Mayfair, W1S 2PA
📞 020 4538 5490
14. Tofu Vegan Islington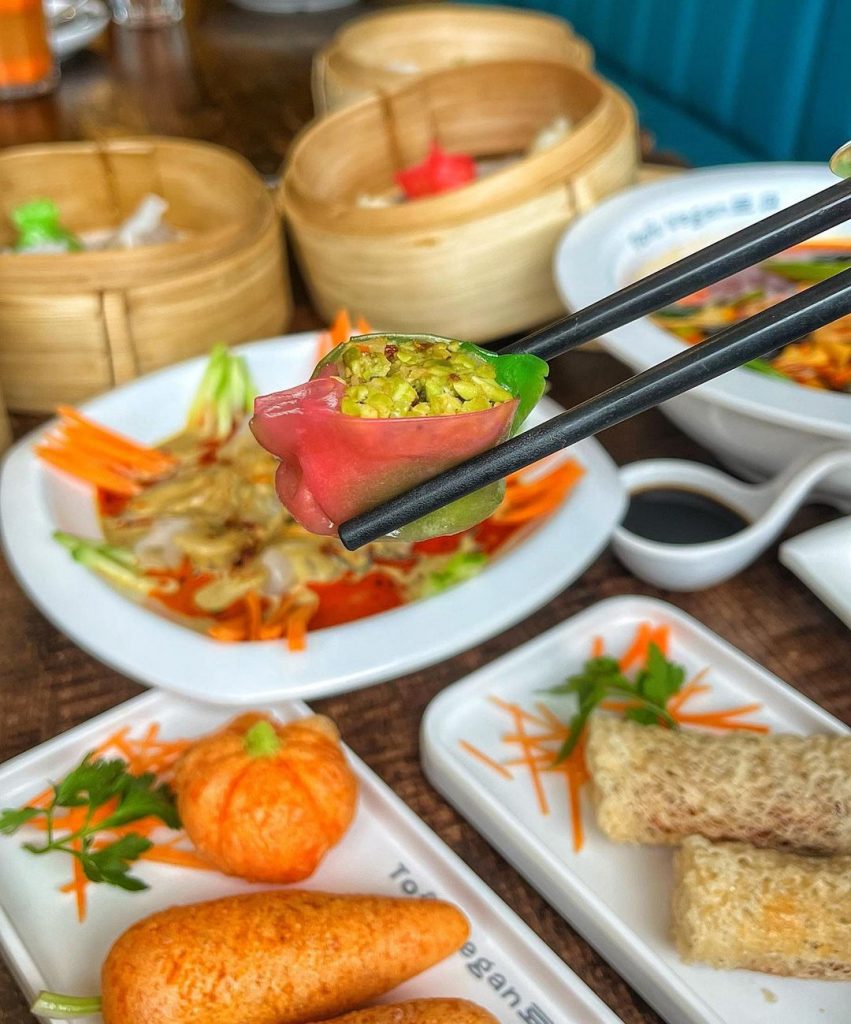 Tofu is the best vegan restaurant in London. The menu is entirely plant-based, including the cocktails. The dishes are designed to be shareable and come with a selection of different dipping sauces. Perfect for a group meal, you can choose between dishes such as crispy tofu, avocado fries, green curry, and cheese toast. In addition to the main menu, Tofu also offers specials such as corn fritters, vegan mac 'n' cheese, and vegan fried chicken. These dishes are available every day at lunchtime and during the evening.
📍 105 Upper St, London N1 1QN
📞 +44 20 7916 3304
15. Coya Mayfair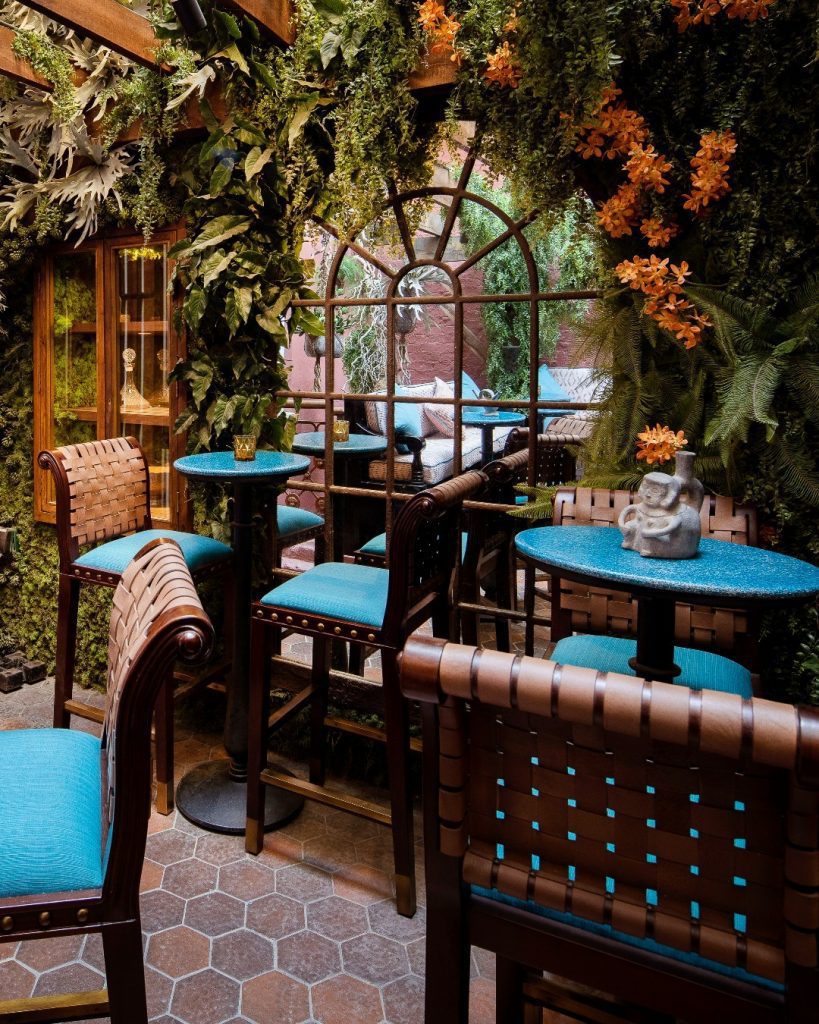 Coya is a Mexican restaurant that has been serving authentic food in Mayfair since 2005. The main focus of Coya is to provide guests with a relaxed, comfortable atmosphere that allows them to relax and enjoy their meal. They also have a number of different options available to suit any kind of dietary need. If you are looking for a place that serves authentic Mexican food, Coya should be your first choice.
Coya is located on Piccadilly Circus in London's Mayfair district. The restaurant has a casual, laid-back atmosphere that is perfect for both lunch and dinner. They offer a wide range of menu items, including tacos, burritos, quesadillas, salads, and margaritas. They also serve breakfast foods such as eggs benedict and pancakes. There are plenty of vegetarian options available as well.
There are a number of seating options at Coya. You can sit at the bar if you prefer to eat in or take your meal out. There are also several tables available for dining in as well as outdoor seating. You can also reserve private dining rooms for up to 12 people if you need extra space for your group.
Coya offers free Wi-Fi if you need to get some work done while you dine. They also sell beer and wine if you want a liquid added to your meal.
📍 118 Piccadilly, London W1J 7NW
📞 +44 20 7042 7118
16. The Ledbury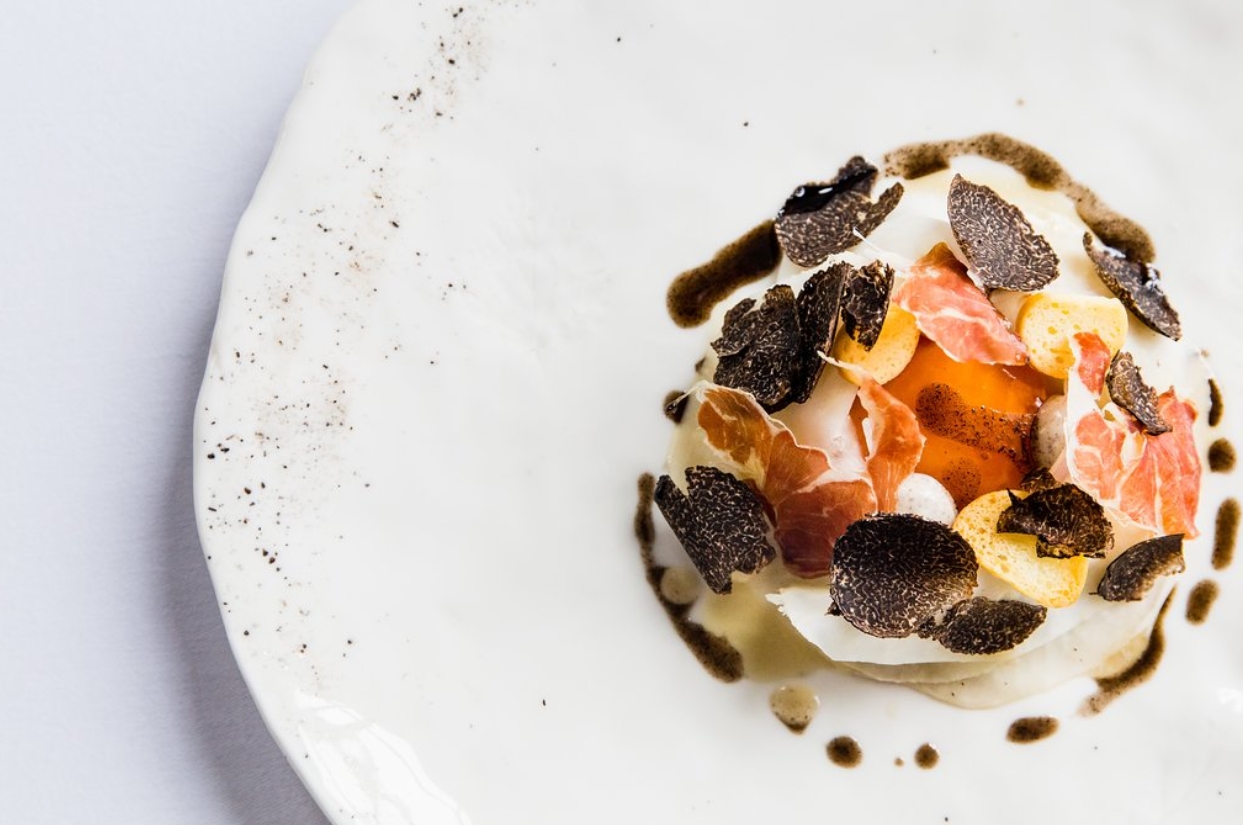 Ledbury is a restaurant in London that is famous for its English fare. The restaurant was founded by chef Sam Mason in 2013, and it has since become one of the city's most popular eateries. It has received a number of awards, including two Michelin stars.
The restaurant serves a variety of English dishes, including steak and burgers. It also has a vegetarian menu. Ledbury is open for lunch and dinner, seven days a week. It is ideal for both business lunches and family meals.
The Ledbury also has a bar area where customers can enjoy drinks while they wait for their table to be ready. The bar is open from 4 p.m. until midnight every day.
The Ledbury's atmosphere is relaxed, with many tables positioned around the main dining area. There are also plenty of outdoor tables where customers can enjoy their meal al fresco.
📍 127 Ledbury Rd, London W11 2AQ
📞 +44 20 7792 9090
17. Nobu London (Old Park Lane)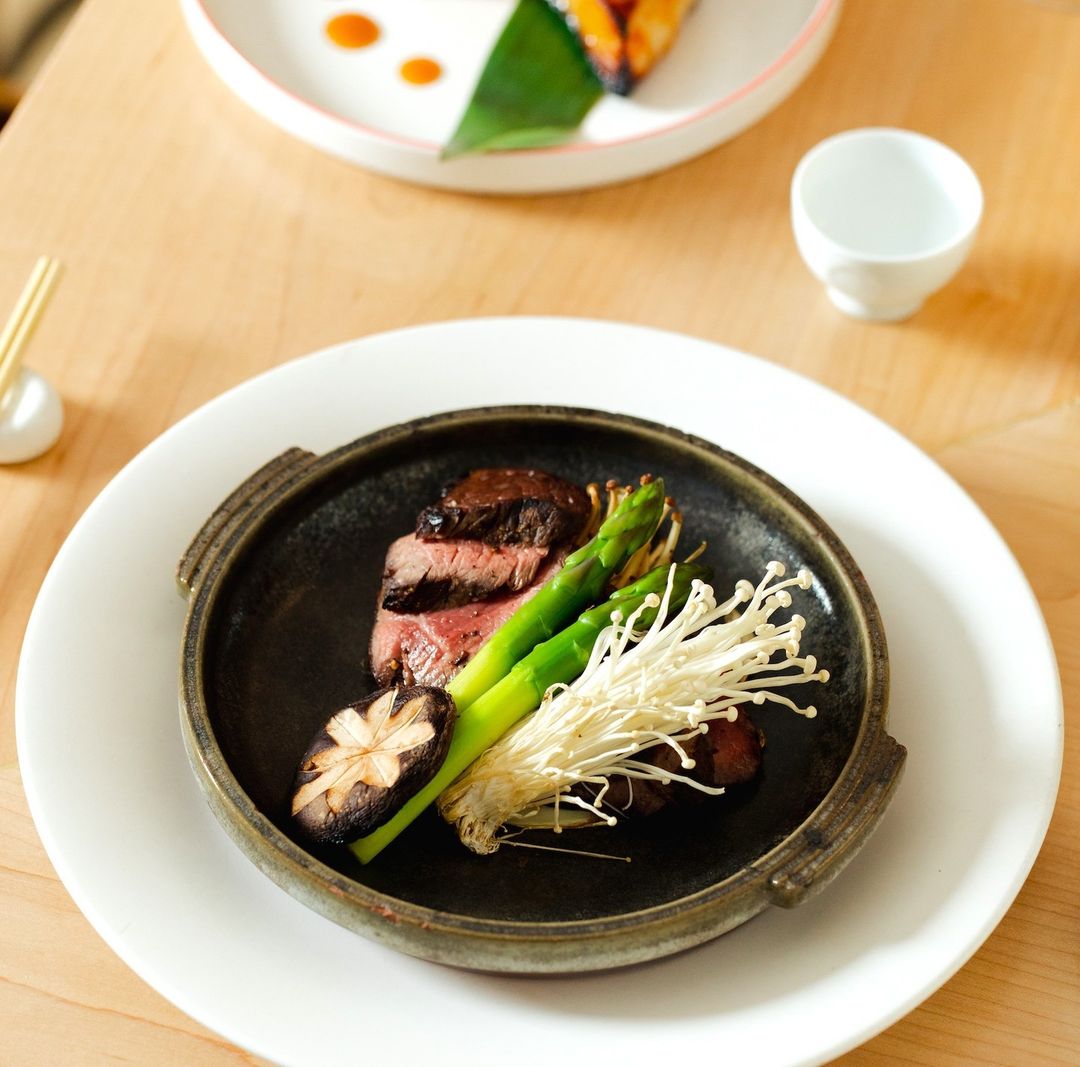 There are three Nobu restaurants in London (the other two are on Berkeley Street and in Shoreditch). They serve Nobu Matsuhisa's globally renowned cuisine at the Old Park Lane location. You can find the finest grade A5 Japanese wagyu beef and a wide variety of Japanese-fusion seafood dishes, both hot and cold, raw and cooked, on the lengthy menu. Perhaps the best sashimi and hand rolls in London can be found at Nobu. The omakase tasting menu is one of Nobu's greatest delicacies, but an evening of cocktails and bar snacks might also be just as tempting.
London has three Nobu restaurants (the other two are on Berkeley Street and in Shoreditch), as well as over 40 locations around the world. The Old Park Lane location, a subsidiary of Nobu Matsuhisa's renowned brand, specializes in Japanese-inspired fusion dishes, including premium Japanese wagyu beef. The extensive menu includes hot and cold and raw and cooked seafood specials, as well as grade A5 Japanese wagyu beef. For premium sashimi and hand rolls, Nobu is the place to go. The omakase tasting menu includes Nobu's most famous treats, but a meal of cocktails and bar snacks might prove just as tempting.
📍 19 Old Park Ln, London W1K 1LB
📞 +44 20 7447 4747
18. The Ivy Chelsea Garden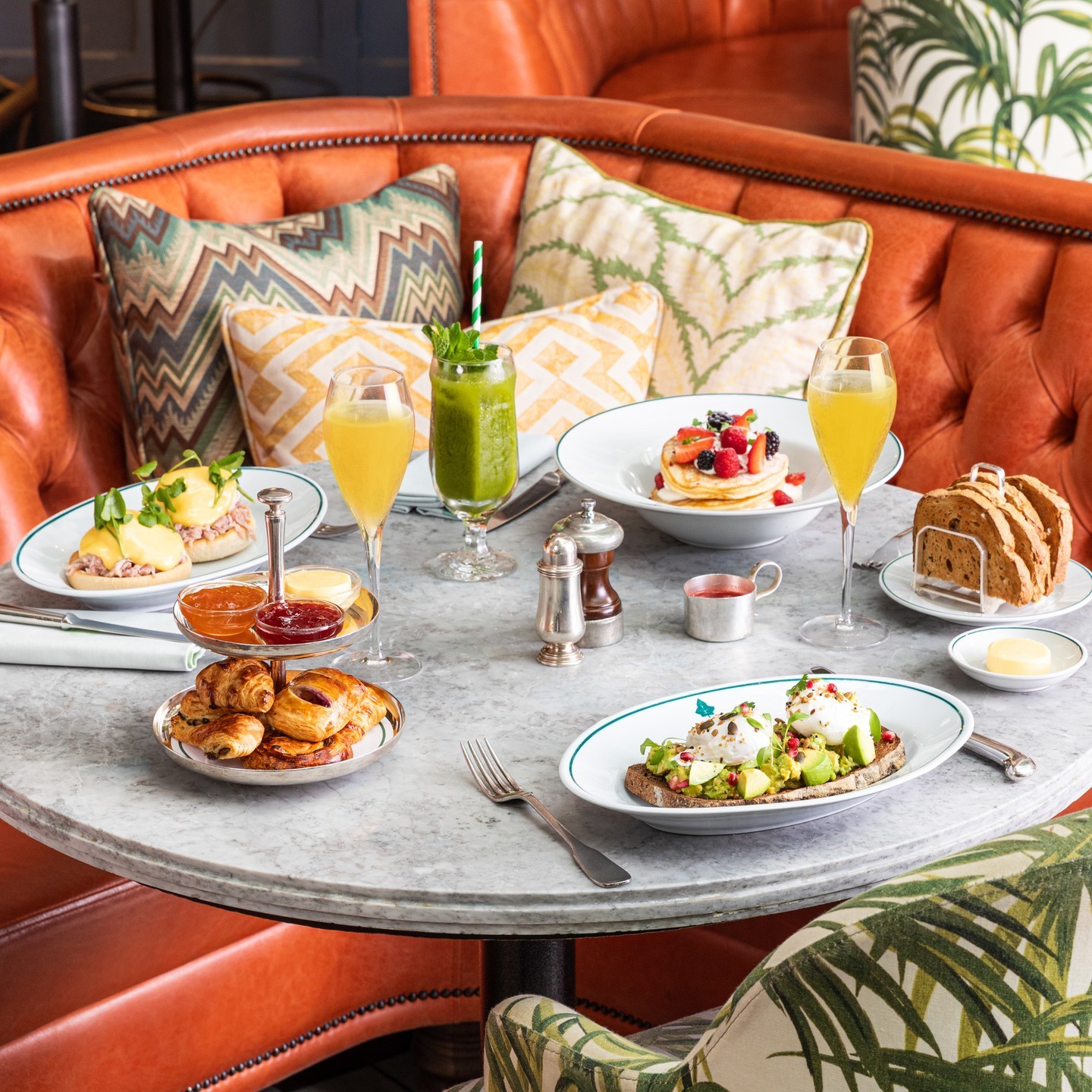 Ivy Chelsea Garden enchants an elite group of diners with its glamorous venue on King's Road with a leafy orangery garden terrace and light-filled spaces for dining and drinking in warmer months. On the lengthy all-day menu, which includes vegetarian and vegan options, you'll find British bistro-style food that perfectly reflects the restaurant's vibe. A hot chicken salad with barley, apples, pomegranate, and herbs and a raw market salad of thinly sliced vegetables are just two of the lighter options available. Shepherds pie and classic burgers are just two of the many comfort food options.
The Ivy Chelsea Garden attracts fashionable diners with its King's Road venue, which has an orangery and leafy terrace in the back for warmer-weather meals and drinks. The lengthy all-day British bistro-inspired menu, which has a vegetarian and vegan menu in addition to a wide range of comfort food, is fitting for Ivy's atmosphere. Shepherds pie and burgers are just two of the many comfort food choices. The raw market salad, sliced paper thin next to avocado hummus, includes seasonal vegetables.
📍 195 197 King's Rd, London SW3 5EQ
📞 +44 20 3301 0300
19. The Good Egg Soho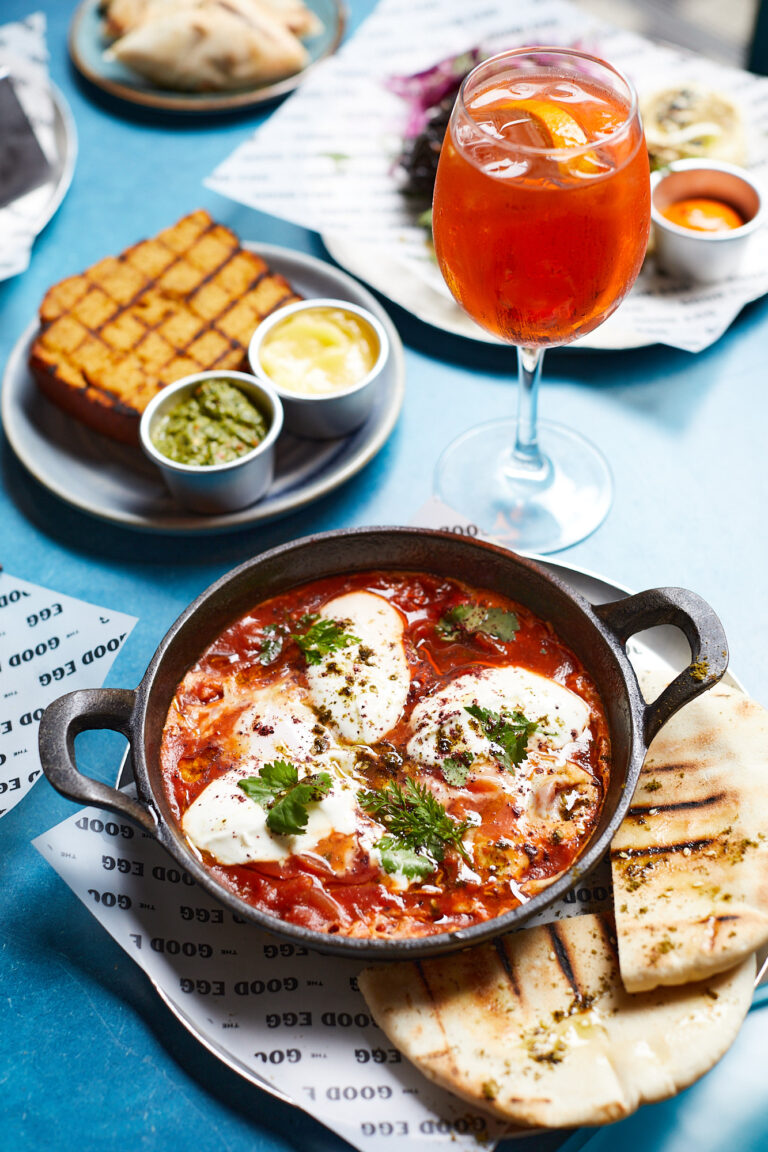 This lovely local offers the same kind of delicacies as in Middle Eastern, brunch, and dinner fare. The brunch menu combines bread-based comfort food with grilled meat and fish, tahini shakes, and gorgeous fluffy challah buns stuffed with eggs, cheese, and merguez sausage.
A brunch that is worthy of the Royal Court.
📍 Unit G9 Kingly Court, Kingly St, Carnaby, London W1B 5PW
📞 +44 20 3911 2000
20. Cafe Murano Covent Garden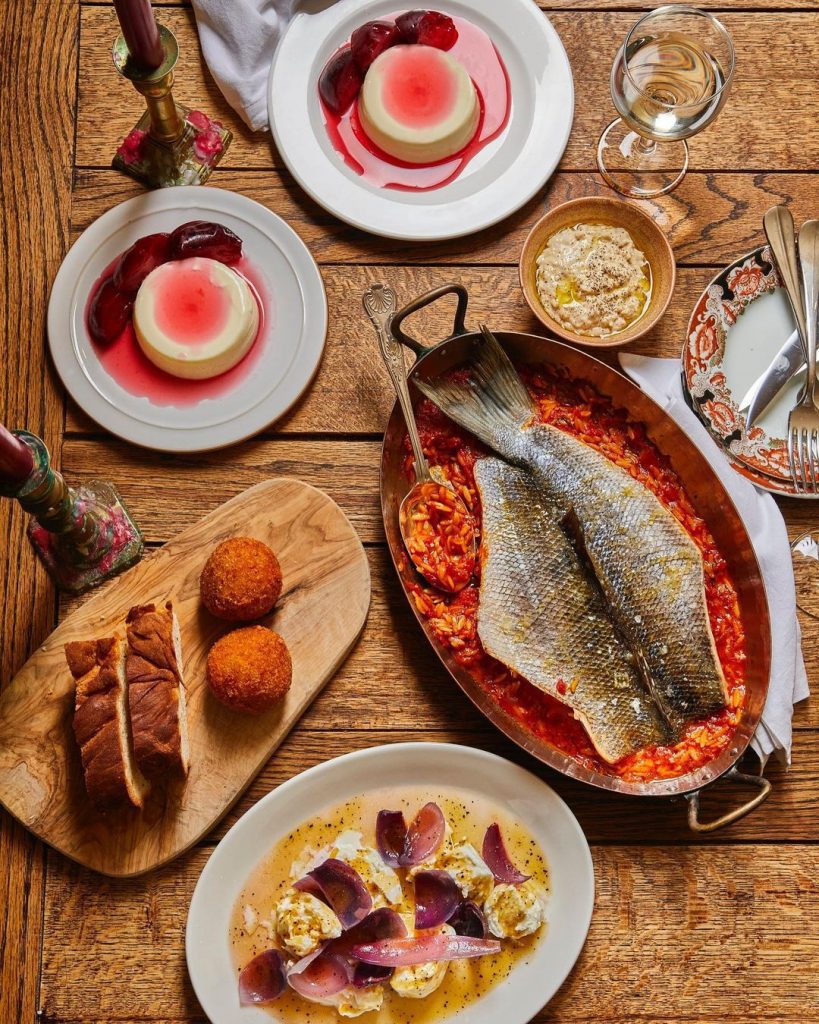 Cafe Murano offers a range of simple Italian-inspired snacks, created by Michelin-starred chef Angela Hartnett OBE. Dishes include wild mushrooms on focaccia with black garlic mayonnaise, and they are truly a culinary art.
📍 36 Tavistock St, London WC2E 7PB
📞 +44 20 7240 3654
21. Esters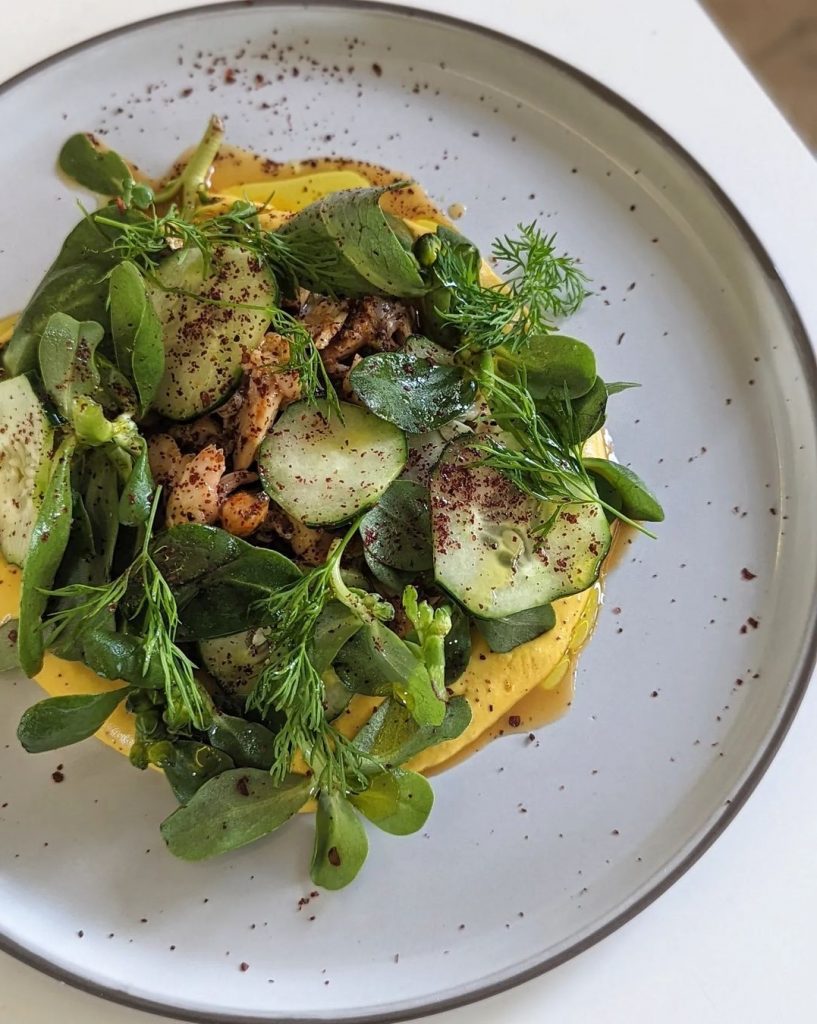 This unfussy Stoke Newington cafe strikes the right balance between a neighborhood favorite and a global superstar with effortless elegance. Esters is always outstanding for brunch on Saturday and the weekend special: 'cochinita pibil,' 'Sichuan-spiced pork shoulder,' 'pressed duck hash,' or something else—everything is inspired by globetrotting and ingredients from the local market. Every week, a kale and sorrel rice bowl—which is occasionally a salad—fermentation, incredible cookies, and quality coffee are created at-like confidence. Sounds good, right?
📍 55 Kynaston Rd, Stoke Newington, London N16 0EB, UK
📞 020 7254 0253
22. Bake Street
Welcome To Bake Street! One of the most beautiful and cozy places in London!
If you want some delicious eggs, order Chaka: scrambled eggs in tomato ragout with spinach and yogurt. The name is derived from the Turkish breakfast Chaka. A real delight at the highest odds!
📍 58 Evering Rd, Lower Clapton, London N16 7SR, UK
📞 020 7683 7177
23. Sette London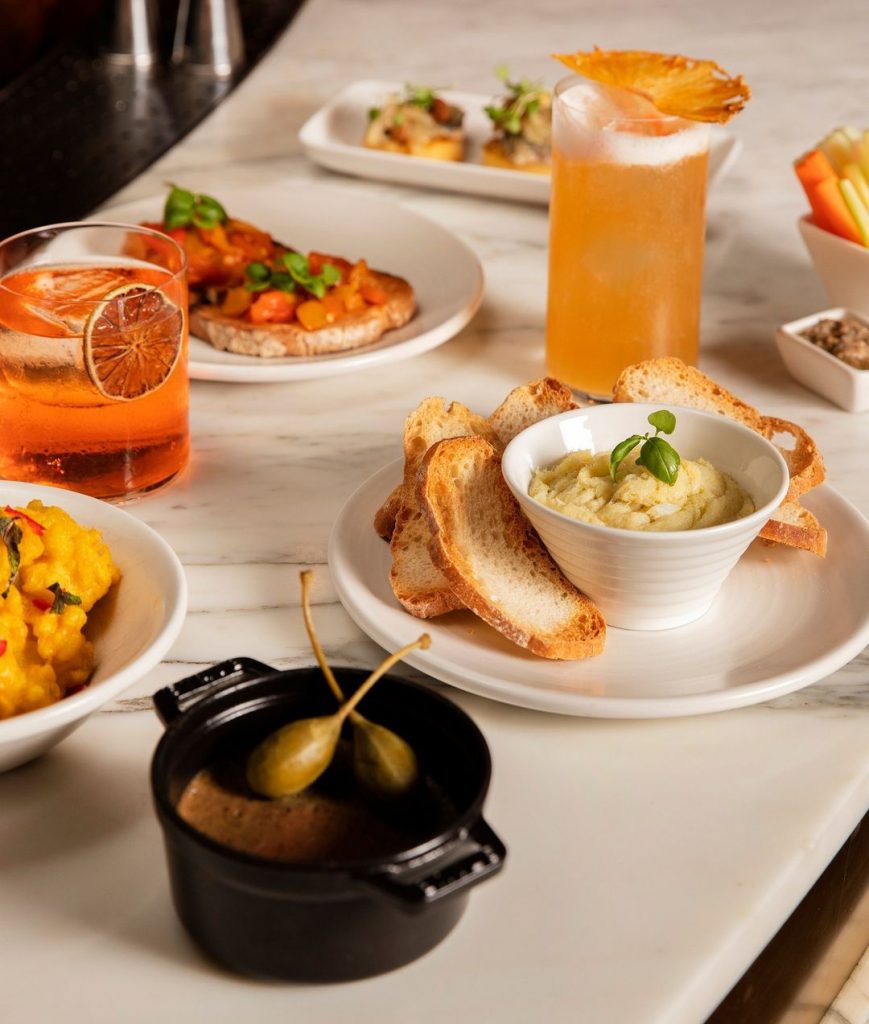 There is no good brunch without quality live music. At Sette, you will have live entertainment, and sensation. Every Sunday you can enjoy Good Life brunch-a three-or four-course Italian feast accompanied by relaxing live music.
24. Dipna Anand at Somerset House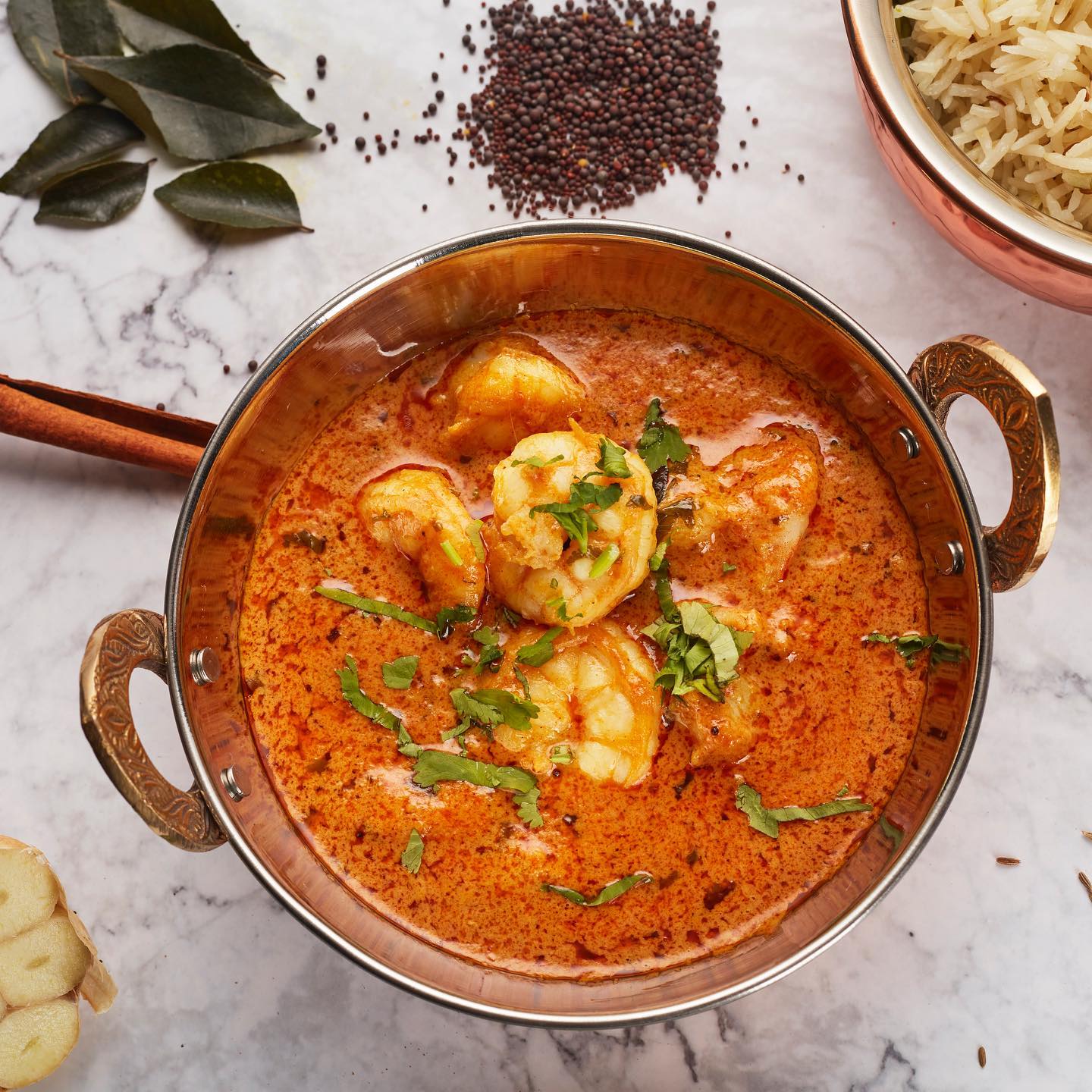 If you are looking for a new tasty brunch, here you will find different classic Indian dishes. With a contemporary atmosphere, this place awaits you with some Punjabi specialties, with a fun cocktail menu to match.
📍 Somerset House, Strand, London WC2R 1LA
📞 +44 20 7845 4646
25. Sunday Cafe & Restaurant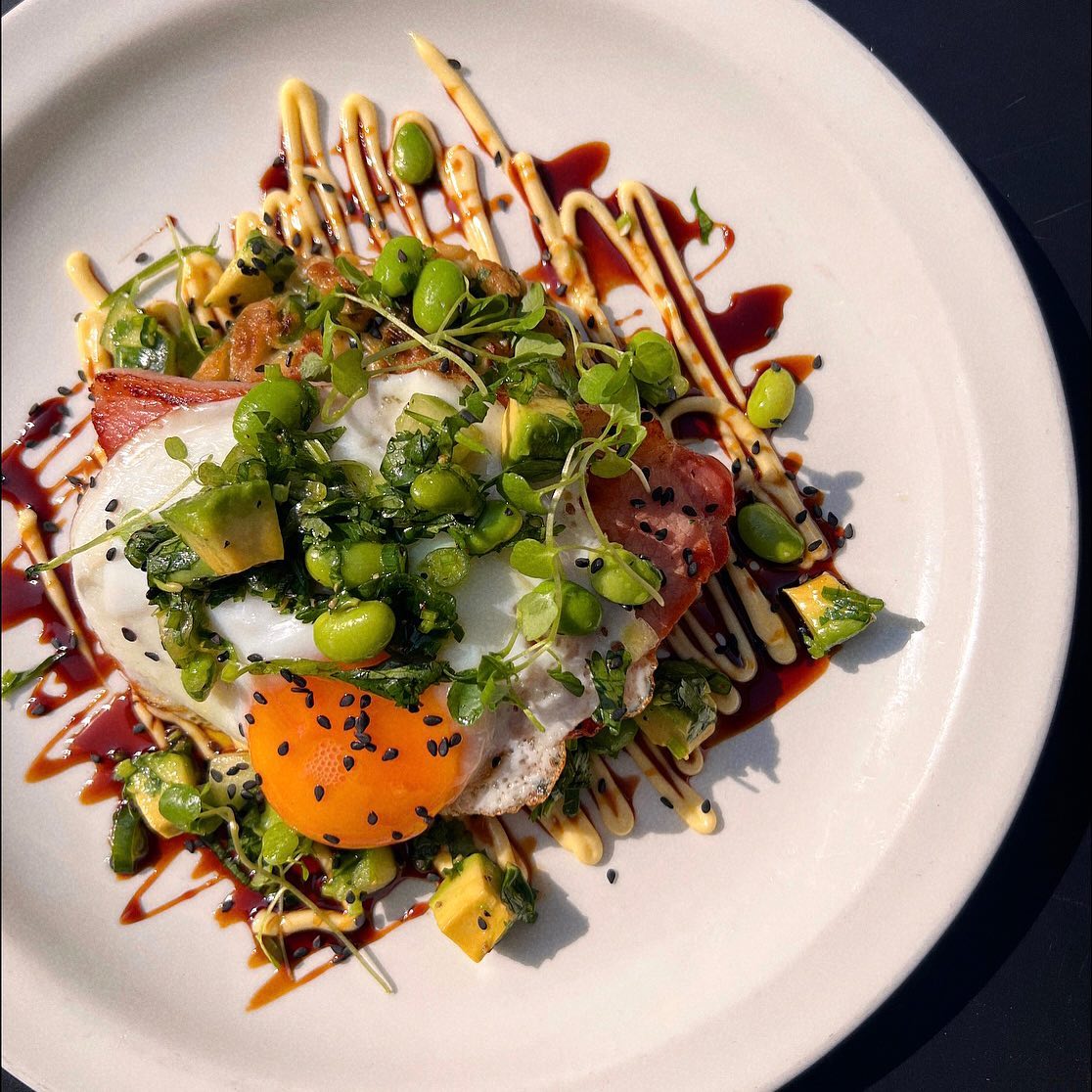 The list of delights can be long, so you need to arrive early if you want not to avoid it. Whatever you do, don't try to find another place because once you arrive at The Sunday Cafe & Restaurant, you'll come across an excellent breakfast and brunch menu loaded with inventive dishes such as milk pancakes and corn biscuits. Also, banana bread should be served com the side. Do not schedule rigorous activities for the afternoon.
📍 169 Hemingford Rd, London N1 1DA, UK
📞 +44 20 7607 3868
Now that you've read this article, you know what the best restaurants in London are for brunch.
Whether you're looking for healthy options or something more indulgent, there's something for everyone on this list of the best places to eat in London.
So go ahead and treat yourself to some brunch, because it's the perfect way to kick off your day, but don't forget the most important thing: download Framey App (available on Google Play and App Store) to discover dream locations around the world!