A Portuguese proverb says: "Experience is the mother of wisdom". Lisbon, the capital of Portugal, will give you the experience and all sorts of feelings and impressions. Earlier known as the city of spies, it is home to rich history narratives, a melancholic and friendly atmosphere, huge collections of art, secret recipes, and even some spooky mummies!
Whether you are a chill person desiring to feel heaven by the sea or a fan of history and cultural codes, Lisbon will provide you with anything your heart desires. Yet, if the thing your heart desires is convenience, you should definitely download Framey. Save the following locations to visit them later and find even more by watching other trips and getting inspired! Moreover, there you can share some engaging and surprising places with the audience. Build your dream destination step by step with Framey!
With that said, let's take a tour of Lisbon:
1. Alfama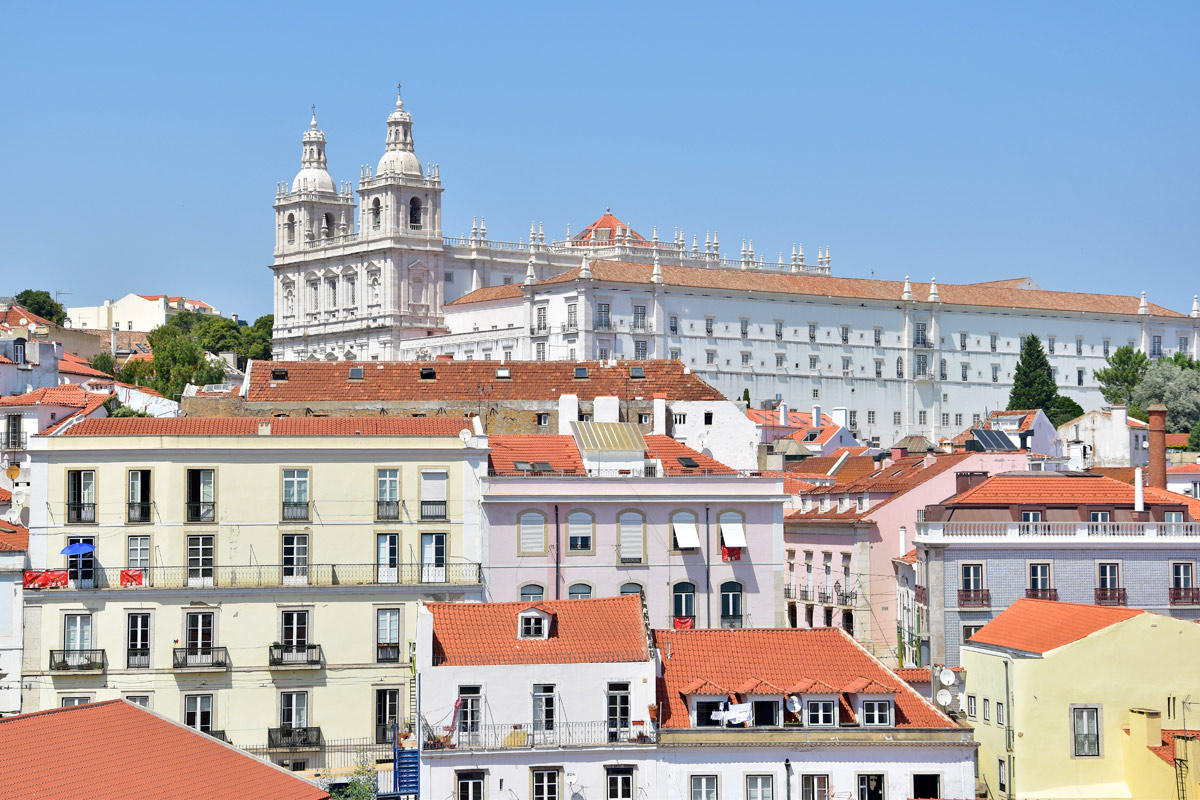 It is the oldest district of the city – I am sure you would not be traveling Europe, if you were not a fan, or a secret fan, of walking through old cobbled streets. Alfama deserves its own article – numerous forms of self-indulgence are offered here. Try salted cod at Agulha No Palheiro or ride the number 28 Train to see all the tourist attractions at once! (better in the morning to avoid lines). As for me, I like visiting Alfama in the evening when I can listen to melancholic Fado music and admire the Tagus river from the Miradouro Santa Luzia.
Interesting fact: Alfama is the only district that survived the great Lisbon earthquake in 1755. There you can see how the capital of Portugal looked in the 18th century before the disaster.
2. Praça do Comércio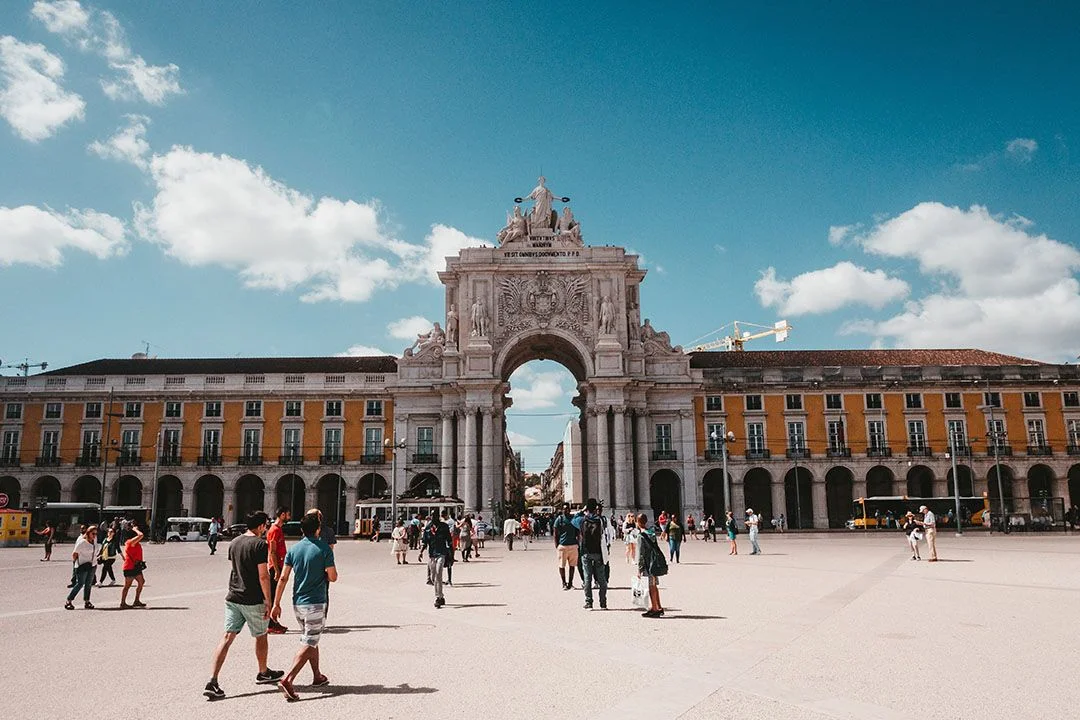 The main square in Lisbon is a place for true lovers of history and landmarks. If you want to admire gorgeous 18th-century architecture painted yellow, it is definitely your destination. See the main figures in Portuguese history who took a major role in reforming and rebuilding the country. Take pictures by the river near two marble colons of Cais de Colunas or go for a walk by the water to Cais do Sodré. If you are traveling with kids, Lisbon Story Center can offer you an entertaining tour for them.
Interesting fact: Praça do Comércio ("Commerce Plaza" in English) was a place of trade between Portugal and its colonies. It was also named earlier Terreiro do Paço ("Palace yard") and that is what it is still called among locals.
3. Mosteiro dos Jerónimos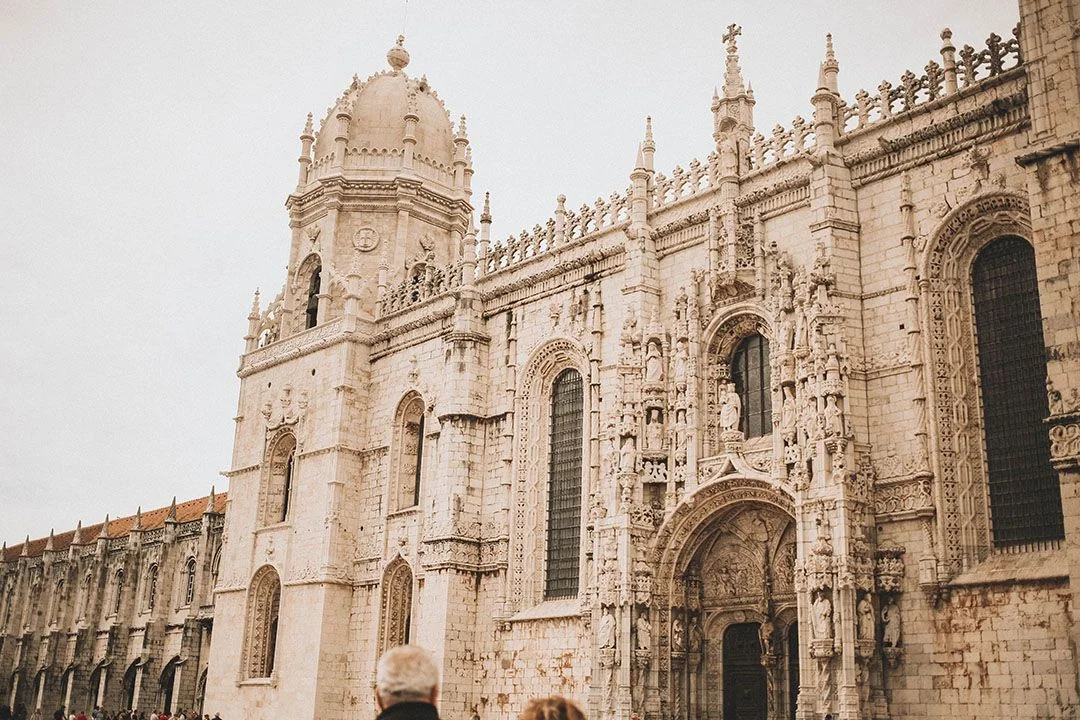 This landmark is a must for cultural enrichment and seeing what real beauty is. A masterpiece of European Gothic stuns a viewer with every detail. At the Age of Discovery, Europe was exploring the sea – and every column decorated with corals and sea creatures reflects that époque. The Portuguese discoveries were glorified with a specific late Gothic style of "Manueline". If you get tired of admiring every detail, go to the outside garden and enjoy traditional cuisine or even sit in the Thai pavilion!
Interesting fact: Mosteiro dos Jerónimos was built in honour of Vasco Da Gama's trip to India. Later, it was popular among the monks who gave guidance to sailors and prayed for the king's soul. 
4. Mercado da Baixa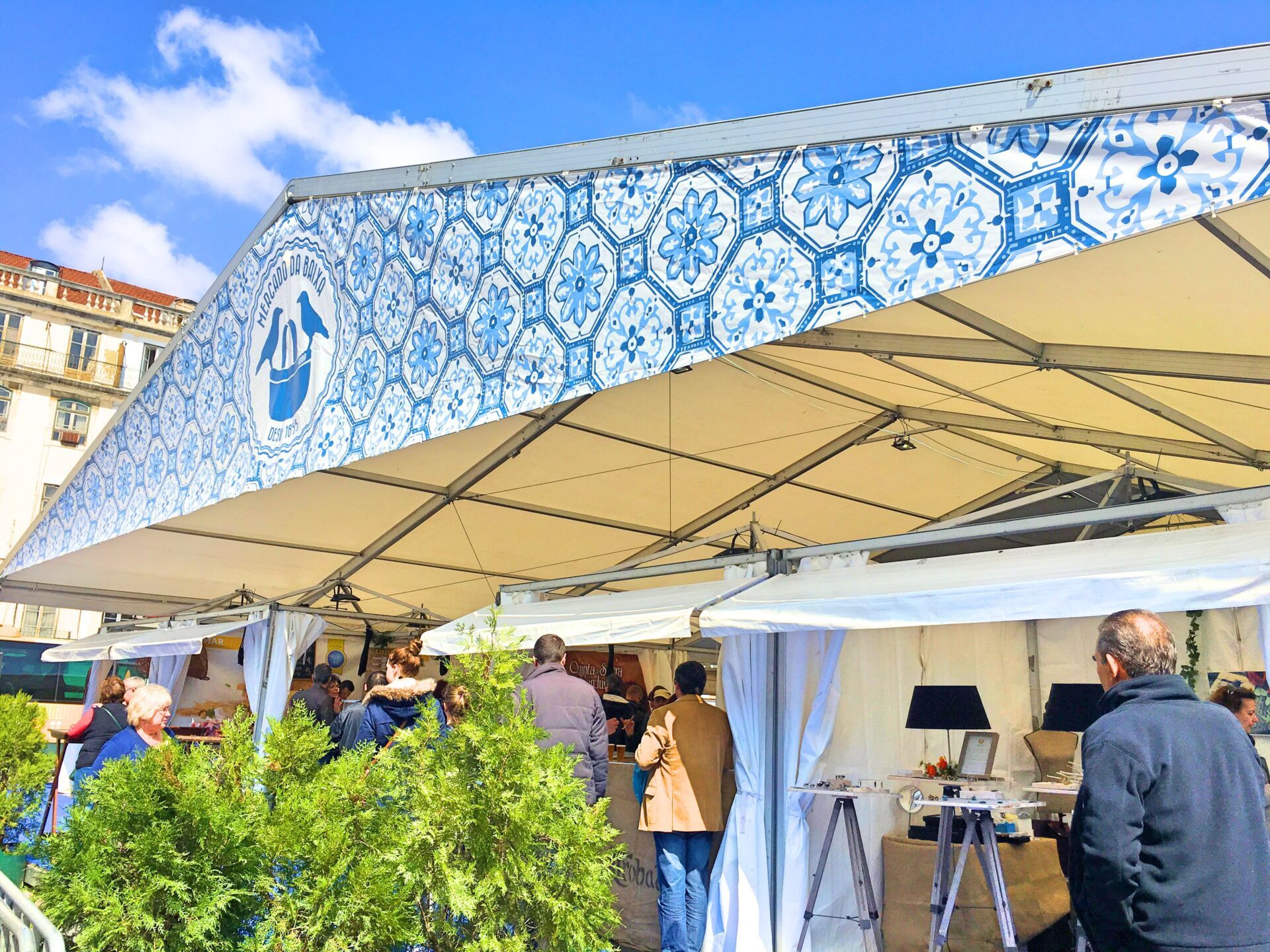 Want to dive into the local cuisine? You should visit the market named Mercado da Baixa. Buy all the ingredients for your perfect lunch under the sun: cheese, dried fruit, nuts, and sangria. You will not see many locals here during the weekday – but you will meet them on Saturday buying fish for their families. Moreover, if you have ever wanted to have lunch at a market, Mercado da Baixa will be your perfect destination!
Interesting fact: Mercado da Baixa was the reason they moved the monument of King John I to the corner of the Praça da Figueira (in English "Square of the Fig Tree"). The king preserved Portugal's independence in the war with Castile. 
5. Castelo de São Jorge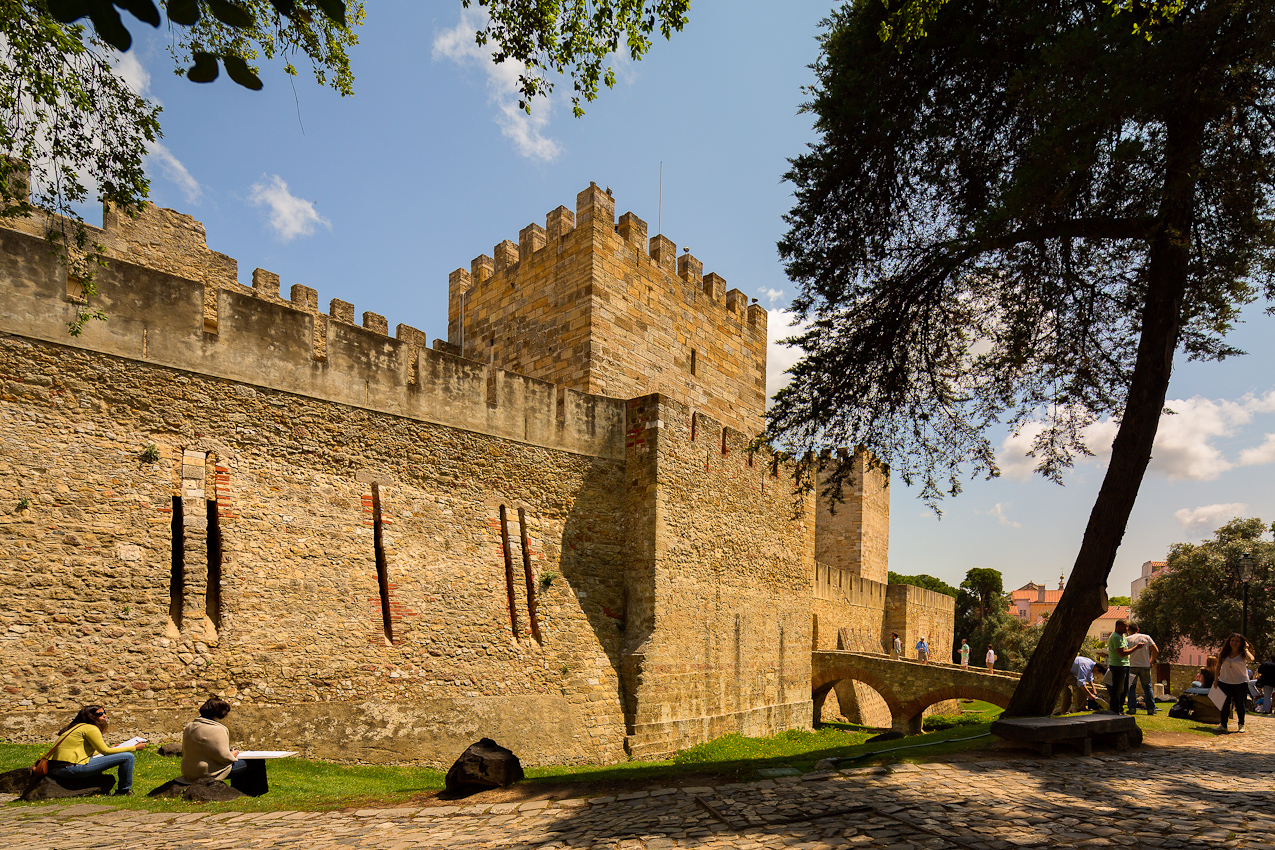 The next sight is better to be visited in the evening as it is one of the most famous viewpoints in Lisbon and is usually filled with tourists. The location is also convenient – the astonishing castle is set on the Alfama. Although most people come here for stunning views of the Tagus and Lisbon roofs, the story of the building is also worth your attention.
Interesting fact: The castle was twice destroyed by the earthquake and was left in ruins forgotten for some time. At that time, a Ribeira Palace was constructed under the orders of King Sebastian. The work on the Castelo de São Jorge began after the King's death and came back to use under Spanish rule as a prison.
6. Carmo Archaeological Museum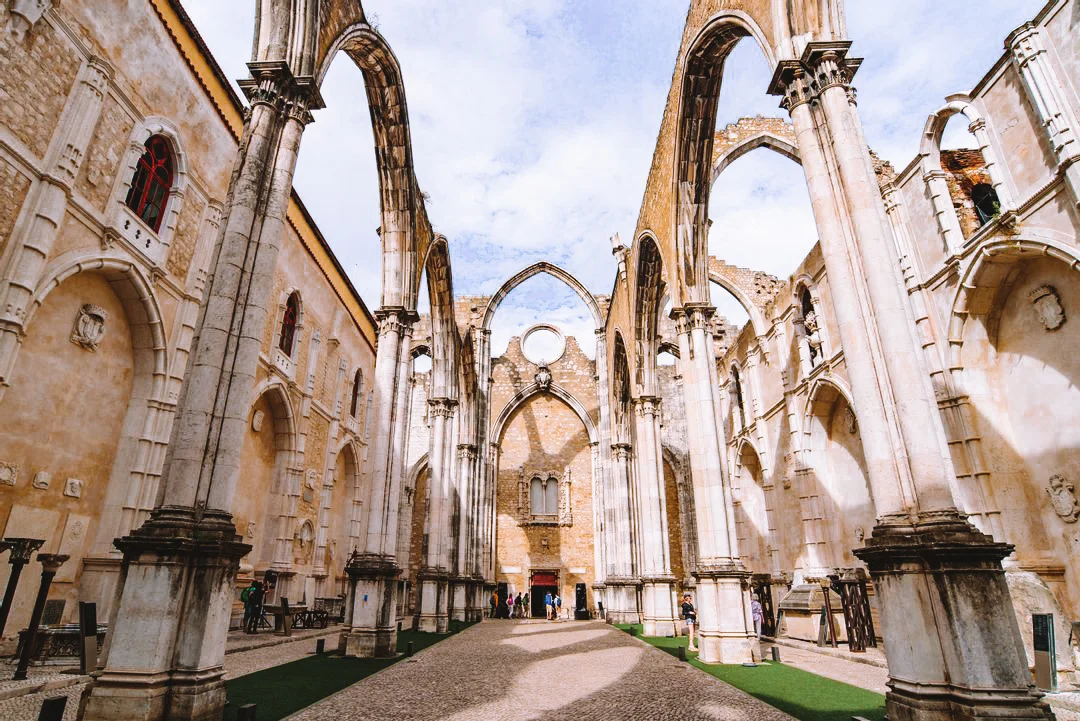 Despite being ruined by the 1755 earthquake, the arches of the church remain to be the masterpiece of the Portuguese Gothic style "Manueline". If you want it to be spookier, get closer and see eerie mummies from Peru!
Interesting fact: The church is not being repaired meant to be a memorial and a reminder of the 1755 earthquake. 
7. Basílica da Estrela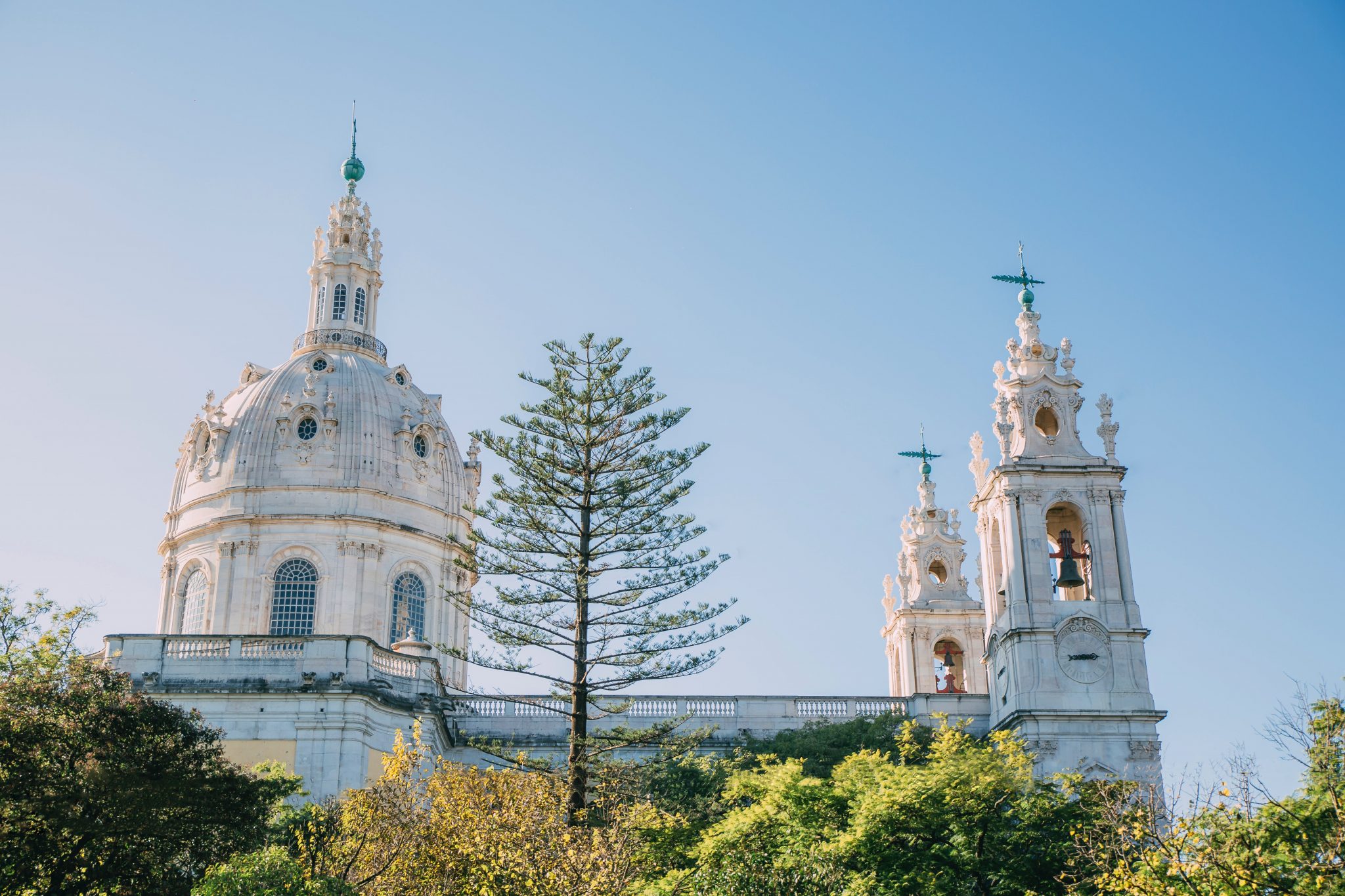 Another place for church lovers! A huge neoclassical basilica will immediately catch your eye and make you come in to see black and pink marble interiors and the tomb of Queen Maria I.
Interesting fact: Basílica da Estrela was built by the vow of Queen Maria I after she gave birth to her son and heir.
8. Palácio Nacional da Ajuda
Do you want to know how kings lived? Classical on the outside, the palace will dazzle you with its collection of decorative furniture and statues. It will take you an hour to see them all – and do not hesitate to ask questions to the guardians. The vast banqueting hall is also a must-see!
Interesting fact: The construction of the palace did not survive the 1755 earthquake and the king José I decided to build a wooden house so that it could survive another one. Yet, in 1794, the palace was destroyed in a fire.
9. Igreja e Mosteiro de São Vicente de Fora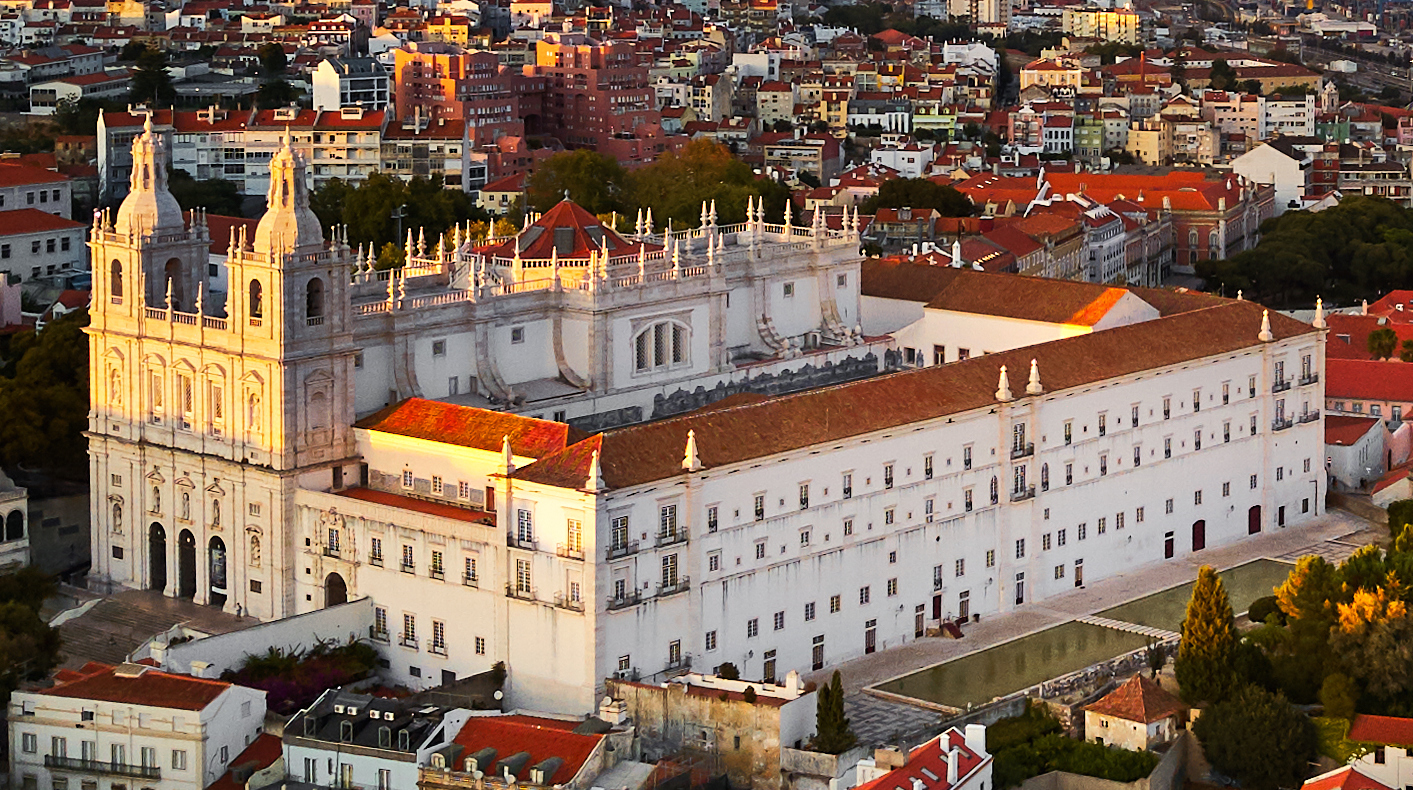 Have you ever seen the fables of La Fontaine painted on tile panels? The church is magnificent outside and will provide you with a wondrous interior, and mannerisms and make you lost in fairytales!
Interesting fact: Igreja e Mosteiro de São Vicente de Fora is one of the Cristian houses built at a place where Portuguese soldiers and North European crusaders were buried.
10. Igreja de São Roque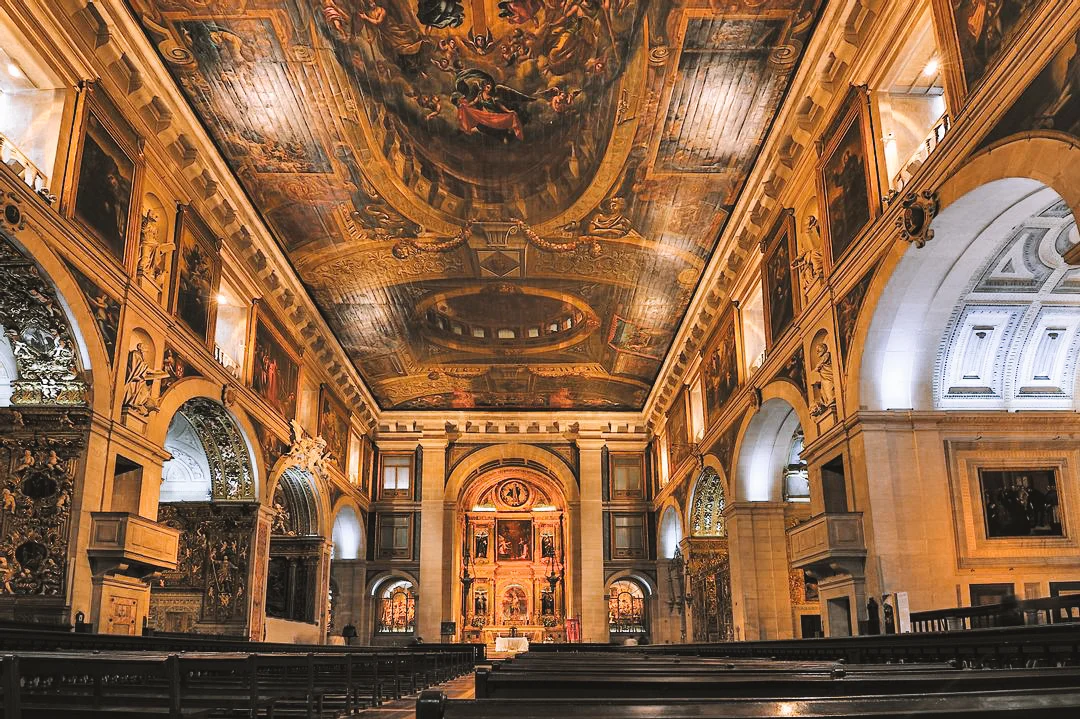 The churches in Lisbon deserve their own digest! The Jesuit church looks classical and will not catch your eye outside but come in and be surprised with marble and guided carving, and mannerist light-dark game!
Interesting fact: at the place of Igreja de São Roque was a cemetery of the victims of the plague.
11. Pastelaria Santo Antonio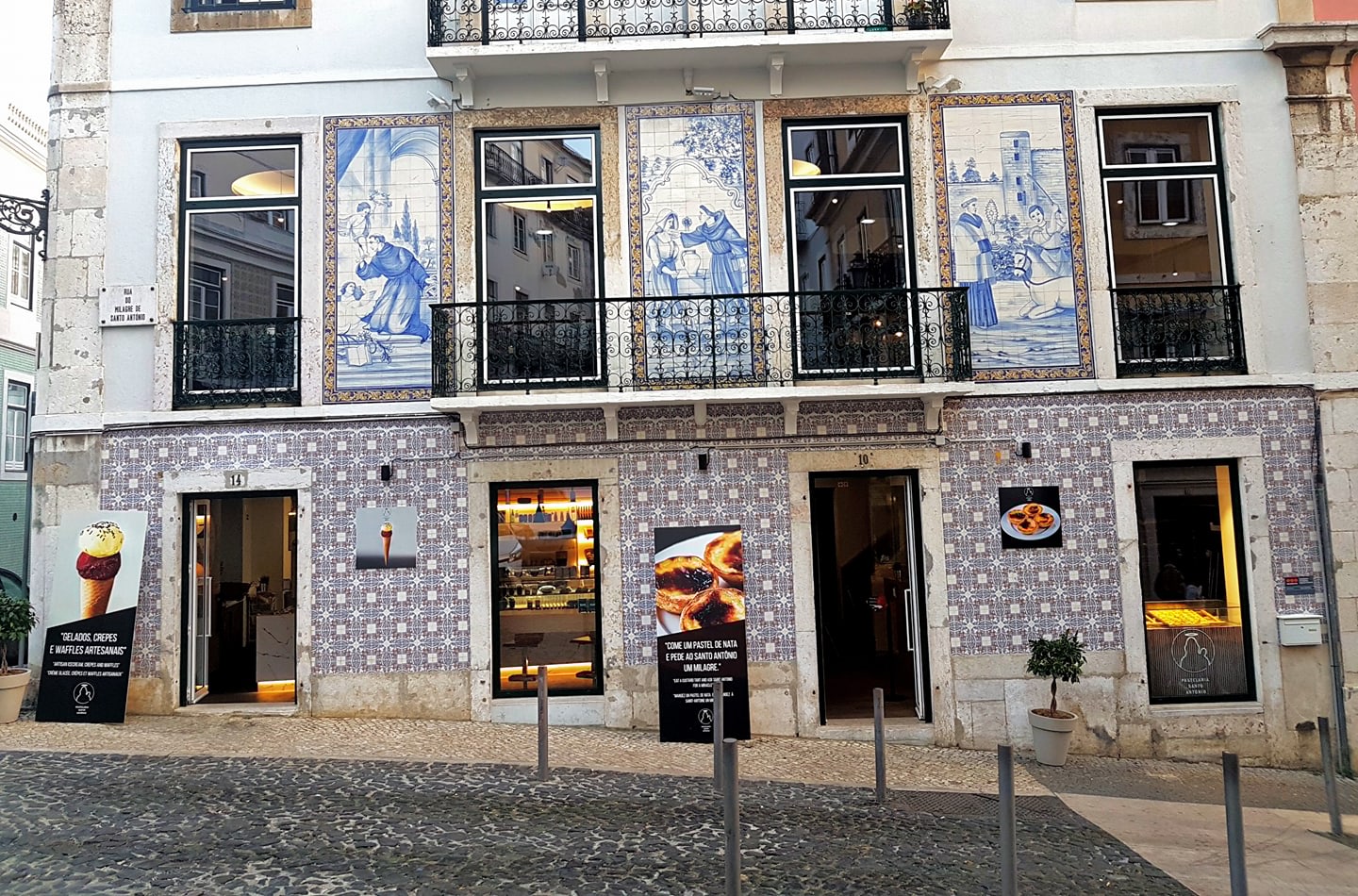 The food list also begins with Alfama. As we mentioned before the district has a lot of local dishes for you to try. Despite it being one of the most popular Portuguese dishes, pastel de nata has a secret recipe and only 3 people know how to cook it. So enjoy the crust and sweet egg filling here!
12. Último Porto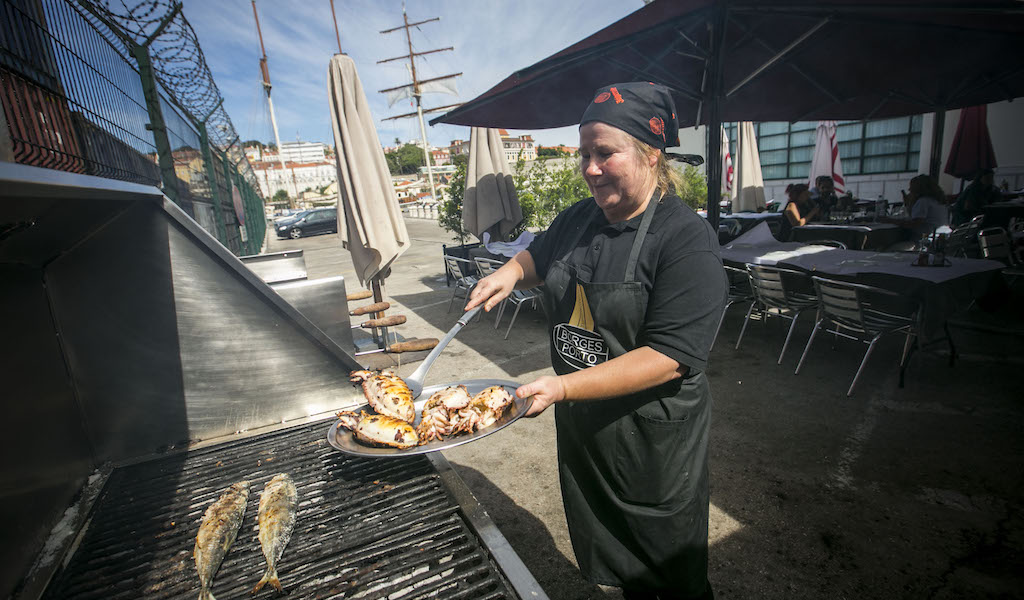 This place will let you dive not only into local cuisine but also the not-touristy atmosphere. The hidden restaurant serves delicious grilled fish and is visited mostly by locals. The fact that they grill sea bass on coal and have a river view made this place our absolute favorite. Walk down Rua Cintura Porto Lisboa to find it and remember it is only open for lunch!
13. Lumi Rooftop Restaurant & Bar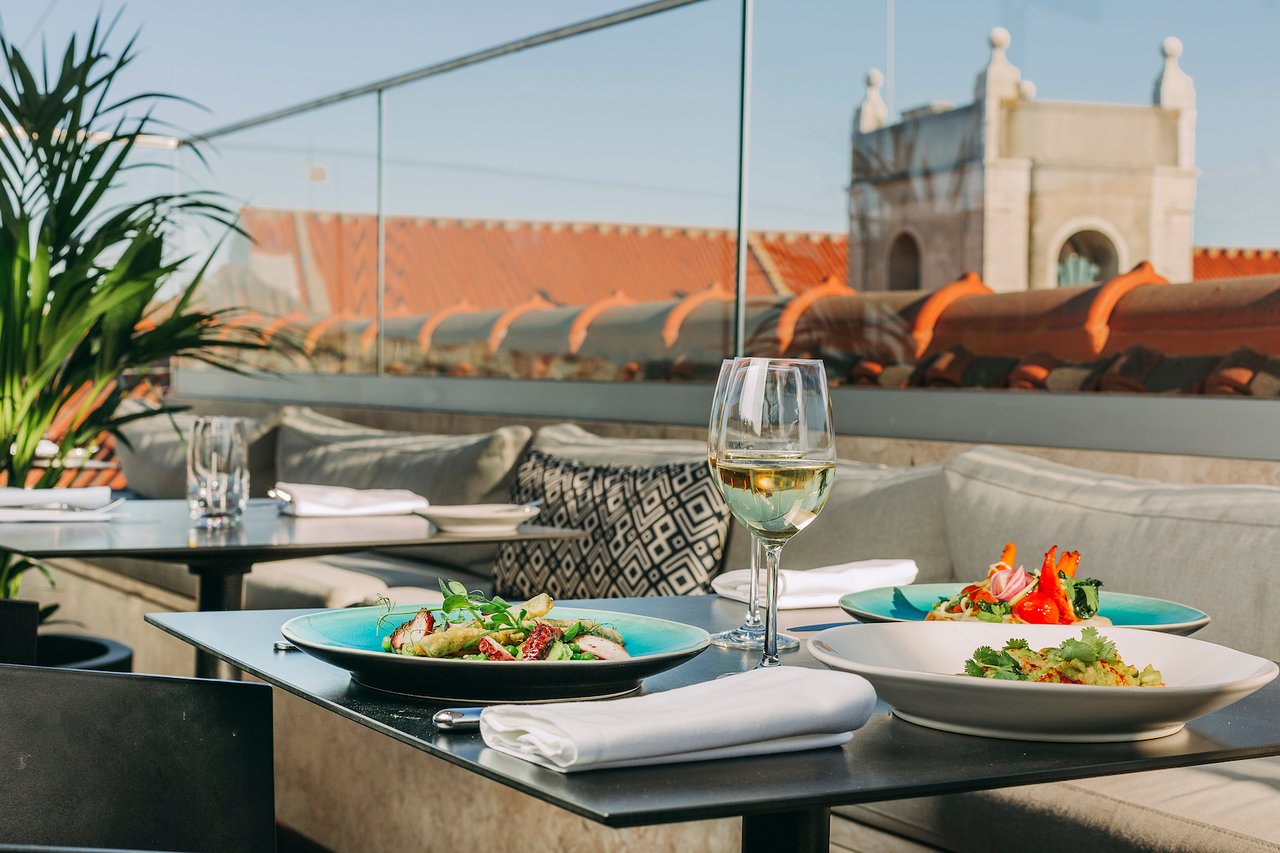 Everyone loves good food and the view of Lisbon roofs. What do you say about combining it and having a 5-star dinner on the roof glancing at the whole city? Whether you enjoy local Portuguese cuisine or order some comfy food, you will not be disappointed. Some calming ambient music will make you relaxed and forget about your problems, and the prices are quite reasonable, too.
14. LOCO Restaurante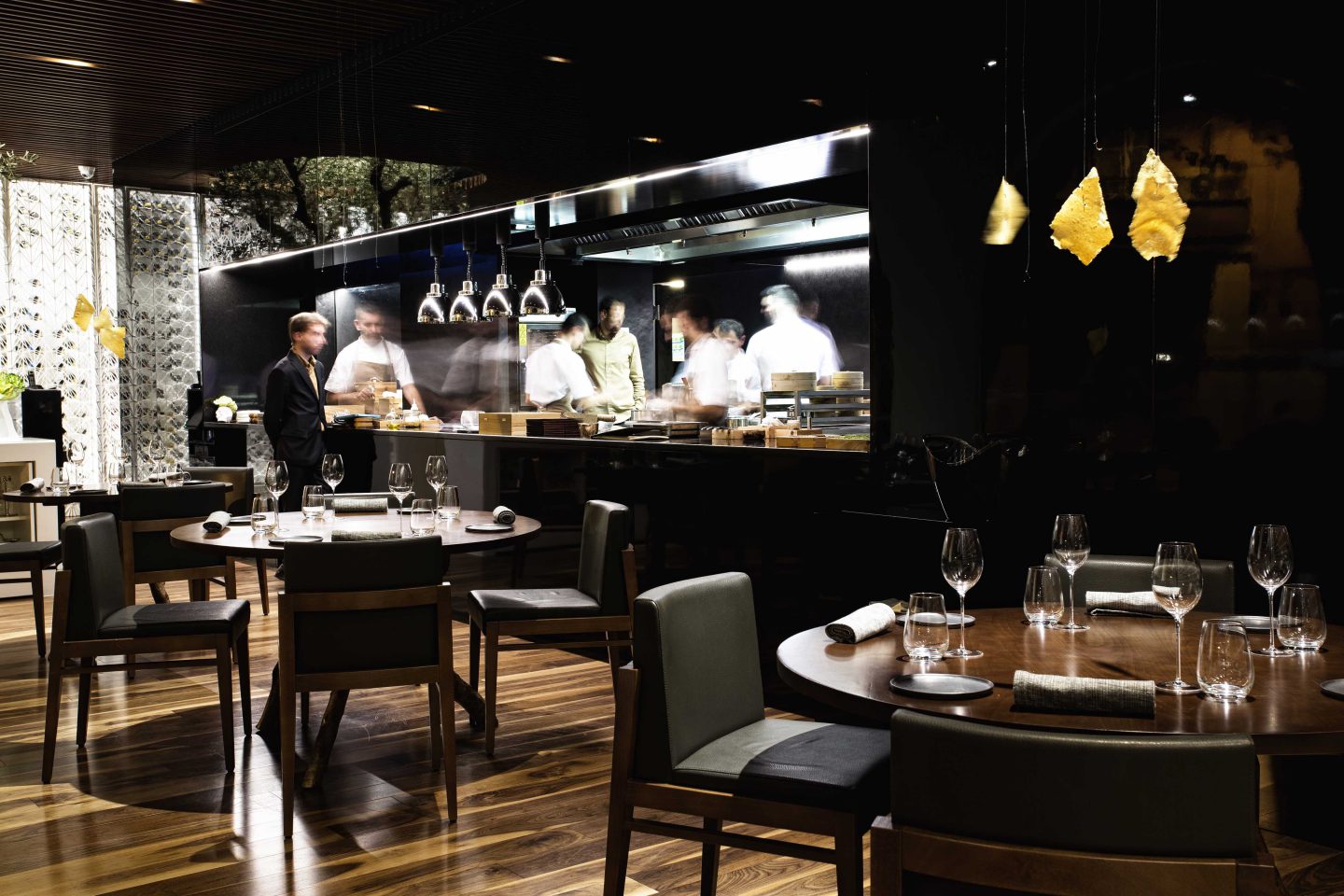 The next point is for rich and open-minded lovers of fine dining. It is a one-Michelin-star restaurant located near Basílica da Estrela. It can boast exquisite food quality and presentation and extraordinary combinations of different culinary traditions. It is the place where you can get to know fusion cuisine, express your real curiosity about wine and food, and see how different tastes can combine. If you are hard to surprise with food, take a stop at LOCO Restaurante.
15. Lost In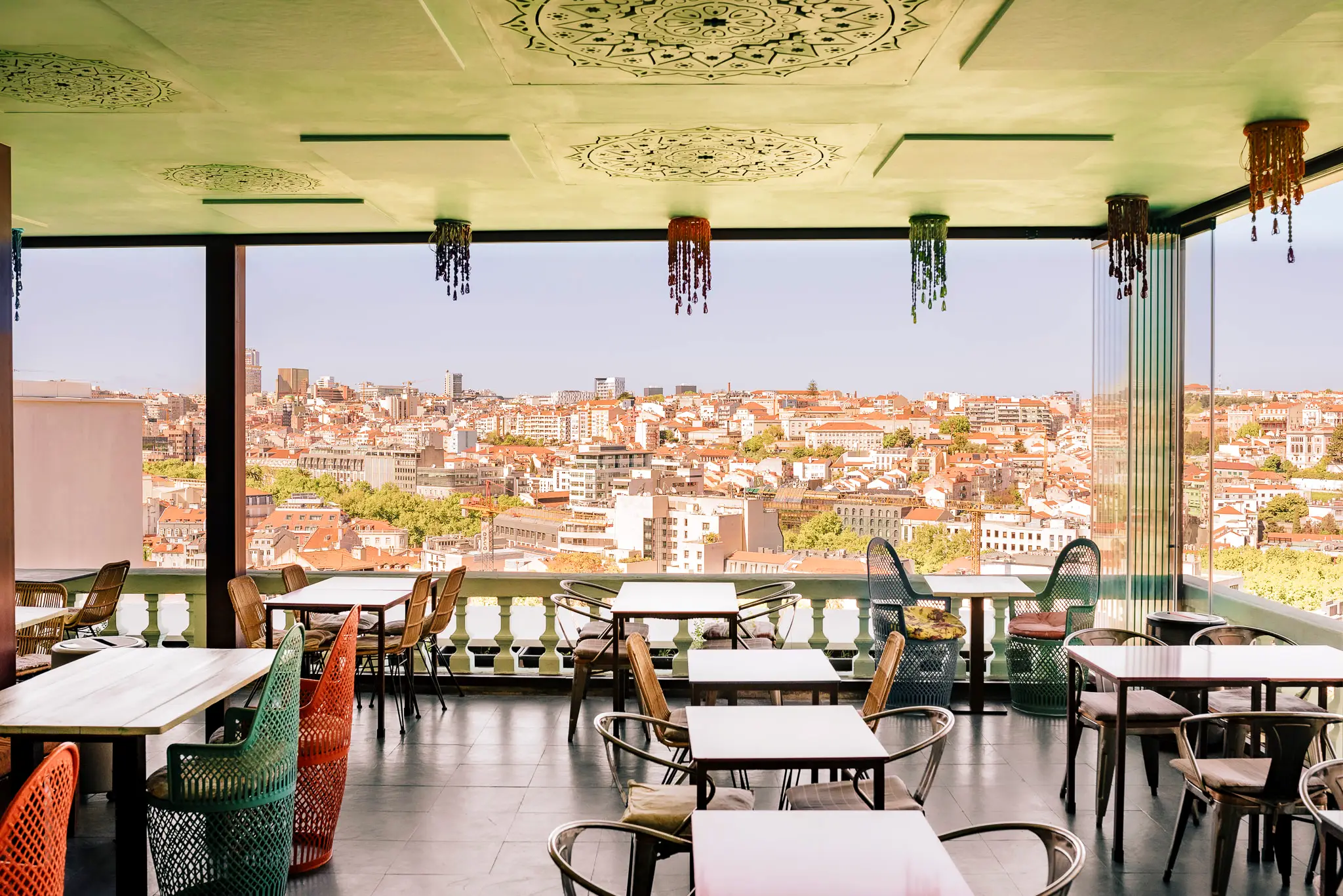 A possibility to indulge your eyes and enjoy a view of the inside and outside. The colorful interior with bright paintings and Indian gods, and amazing views of Lisbon roofs made us indeed lose in and include this restaurant on our food list. We recommend you order red wine and some snacks here. Cut sausages and homemade chips were our favorite.
16. As Bifanas do Afonso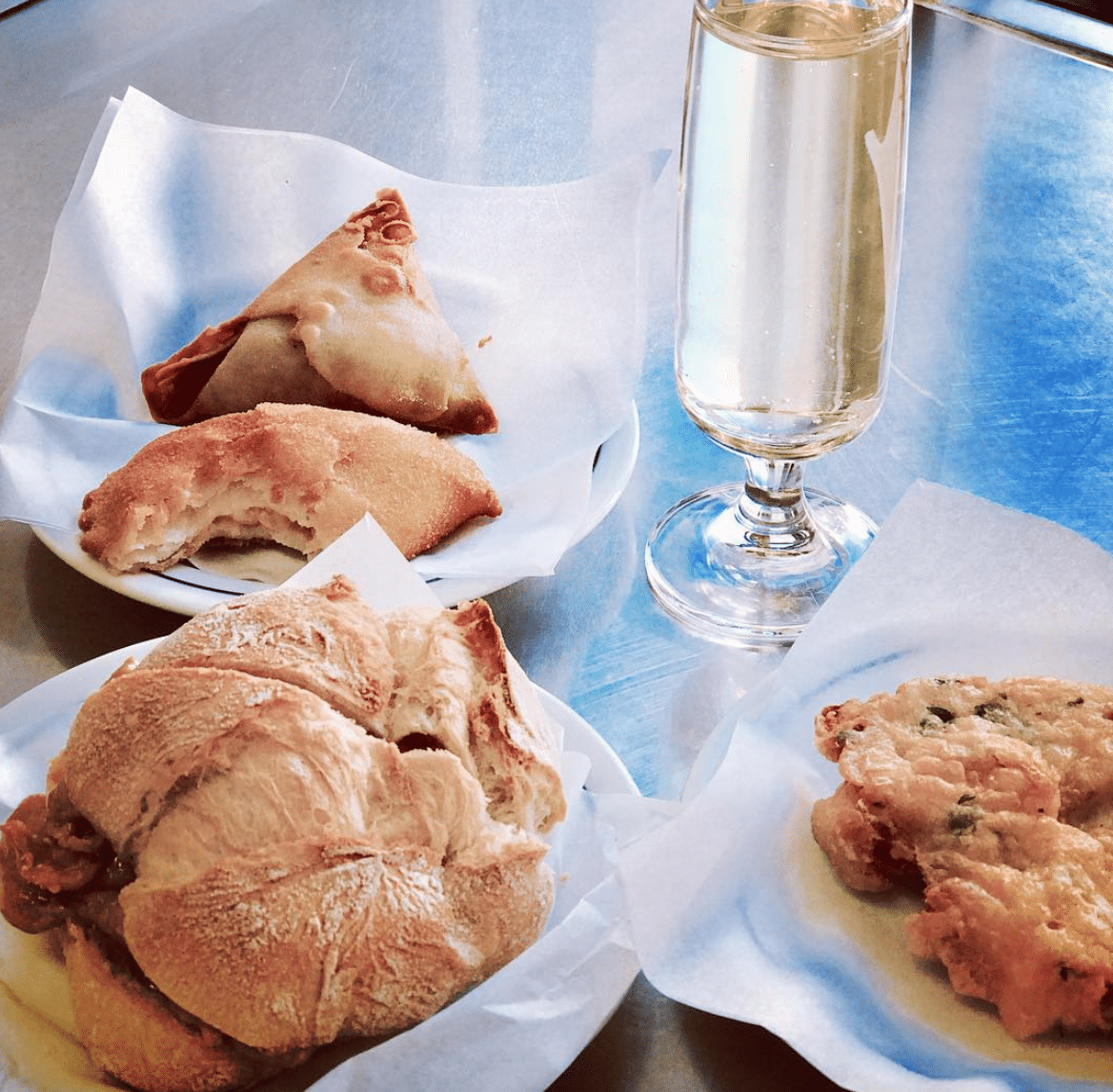 Here comes another way to try local cuisine at Alfama – a true moment for meat lovers to try bifana. It is a thin slice of pork marinated in white wine, garlic, and spices. As Bifanas is, however, hard to find – it is a small space at the edge of Alfama. Spend only $2.50 to enjoy Portuguese traditional street food and don't forget to grab a cold beer.
17. ALMA Henrique Sá Pessoa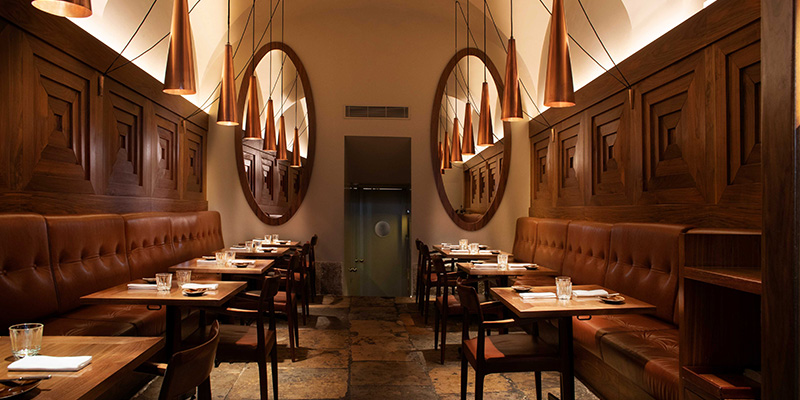 If you are a person who enjoys classical dinners with a fancy vibe, you should book a table at ALMA Henrique Sá Pessoa. The restaurant has two Michelin stars – and I promise you will not be disappointed with your detour. It will serve you art on every plate, an intimate atmosphere, a vast palette of tastes, and unforgettable impressions. And don't forget to check the dishes of chef Pessoa!
18. Cafe Janis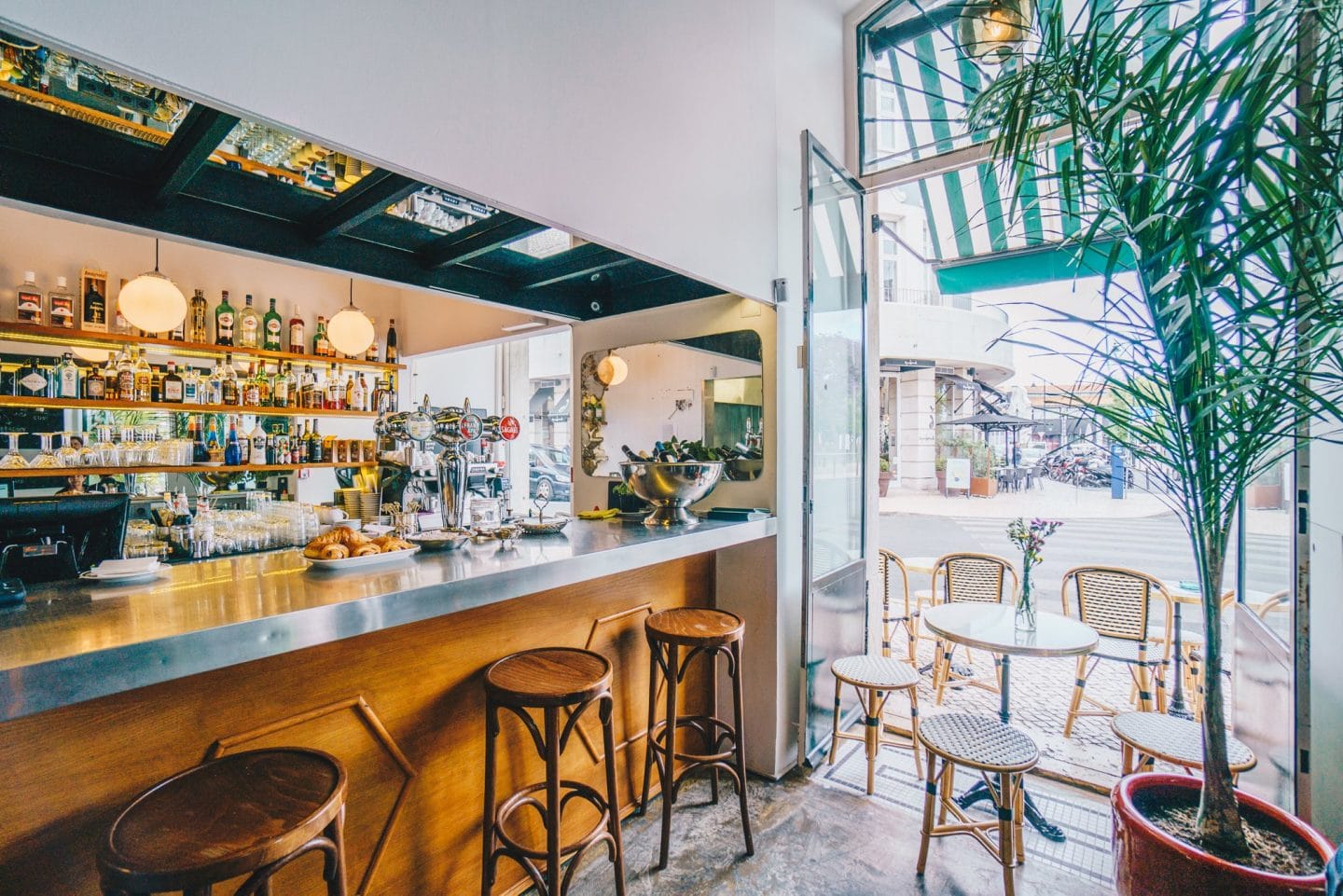 A cozy option for breakfast coffee, comfy European food, and an easygoing atmosphere. Cafe Janis is an ideal occasion to pause if you got tired of tasting local and unconventional dishes. Delicious meals, vegetarian options, ambient music, and reasonable prices make the café an absolute must for brunch and breakfast. Yet, you would better come here earlier as the café closes at the noon.
19. Pub Português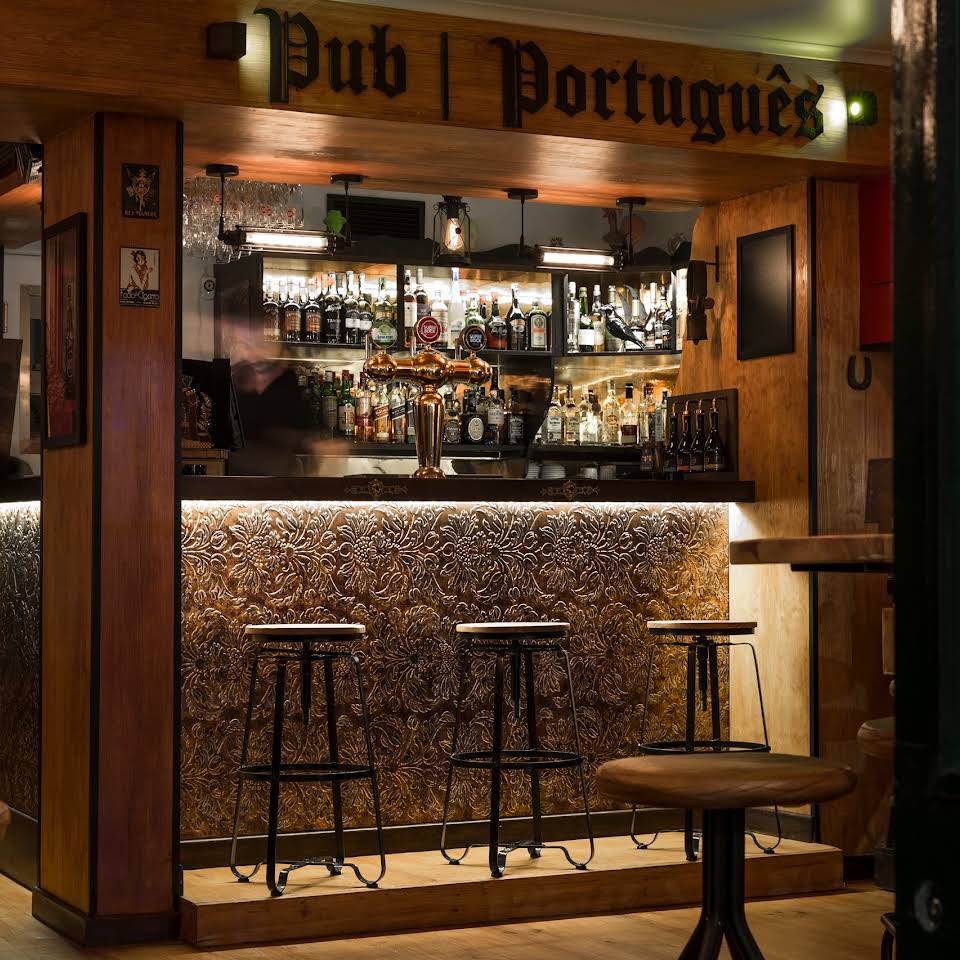 Another way to discover the city is to check in their bars. Taste well-made cocktails, order beer or sangria, have acquaintances among the locals and dive into the coziness. Friendly staff, a wide range of drinks, and well-prepared steaks will be unforgettable for everyone in Lisbon. We personally recommend trying mint lemonade, Bacalhau (salted cod, eggs, and potatoes), or Pica Pau (spicy!).
20. Duque da Rua – Fado Restaurant
We already mentioned Fado (in English "fate") music talking about Alfama. The "Duque da Rua" bar is an authentic place to drink craft wine and listen to songs of the exclusive Portuguese genre sung alive. With the small space, the atmosphere here reminds Irish pub vibe except you hear those melancholic tunes. Friendly staff and guests will help you feel at home and create a remarkable evening for you.
21. Soul Garden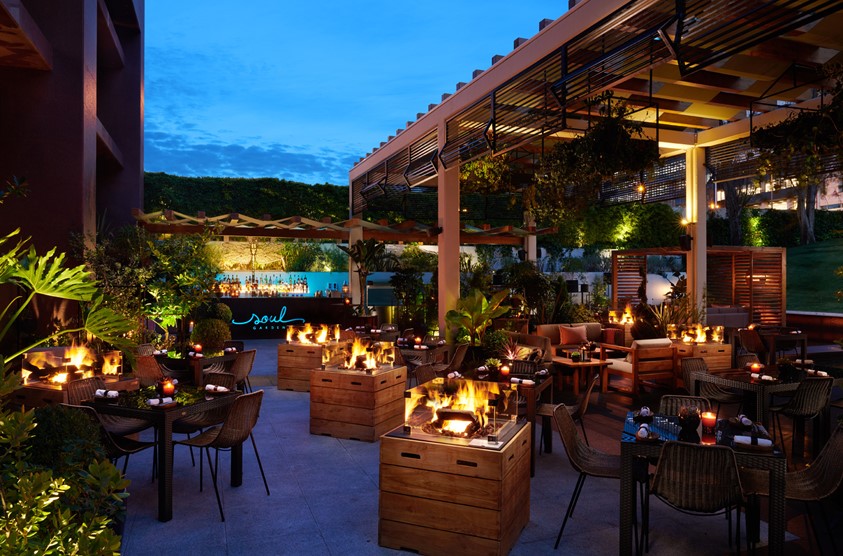 If you saw all the options above and are still seeking more, you might be truly searching for something special. Soul Garden is a secret speakeasy bar mostly visited by locals. Imagine yourself sitting in a slow and cool shadowed lounge and drinking an al fresco tipple – just one of the numerous sparkling cocktails on their menu. No wonder Lisbon residents often come here after work to be in peace and happy they are alive.
22. Miradouro Santa Luzia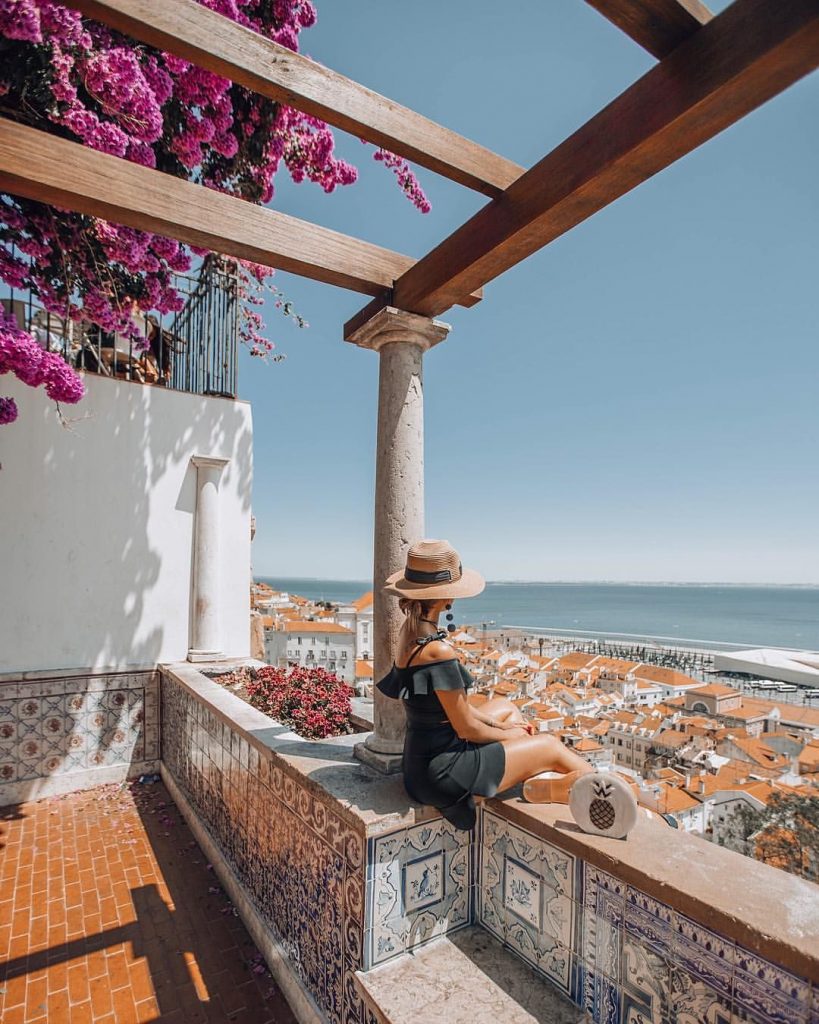 No wonder the most popular viewpoint in Lisbon is placed in Alfama. Here you can see the splendid view of the Tagus and orange Lisbon roofs and make some photos to capture the moment. The street musicians will accompany your journey with melodic guitar music.
23. Miradouro da Senhora do Monte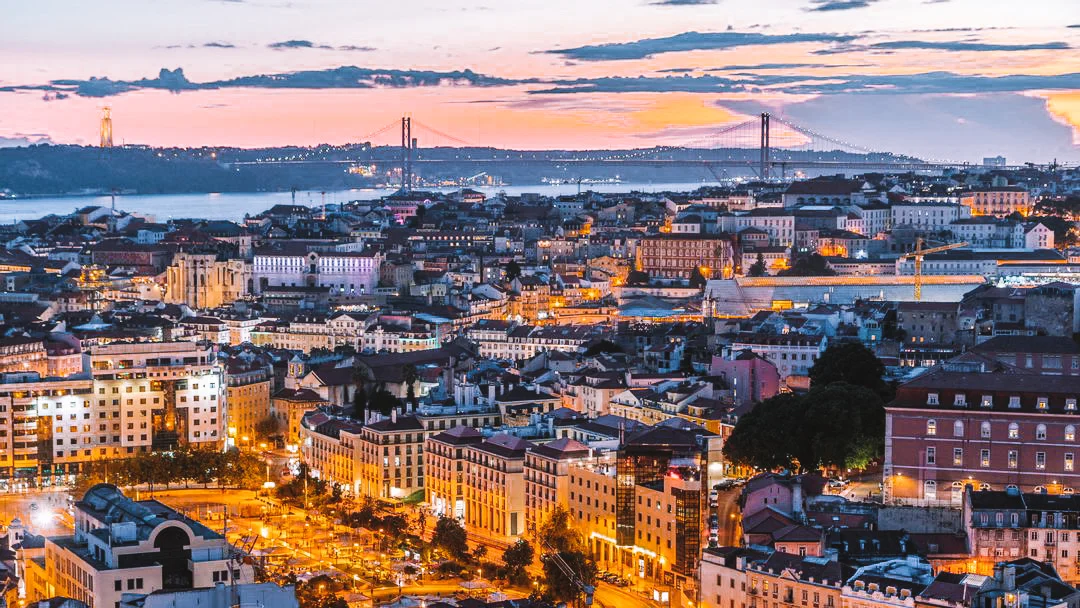 That is the highest point in Lisbon, a bit far away from other sights, but near the Castelo de São Jorge. You can reach it if arrive at Rua da Graça by 28 train. This miradouro is one of our favorites. It seems like it shows the whole city and provides a breathtaking view of the roofs and the Tagus. Yet, be prepared to climb a lot!
24. Miradouro São Pedro de Alcantara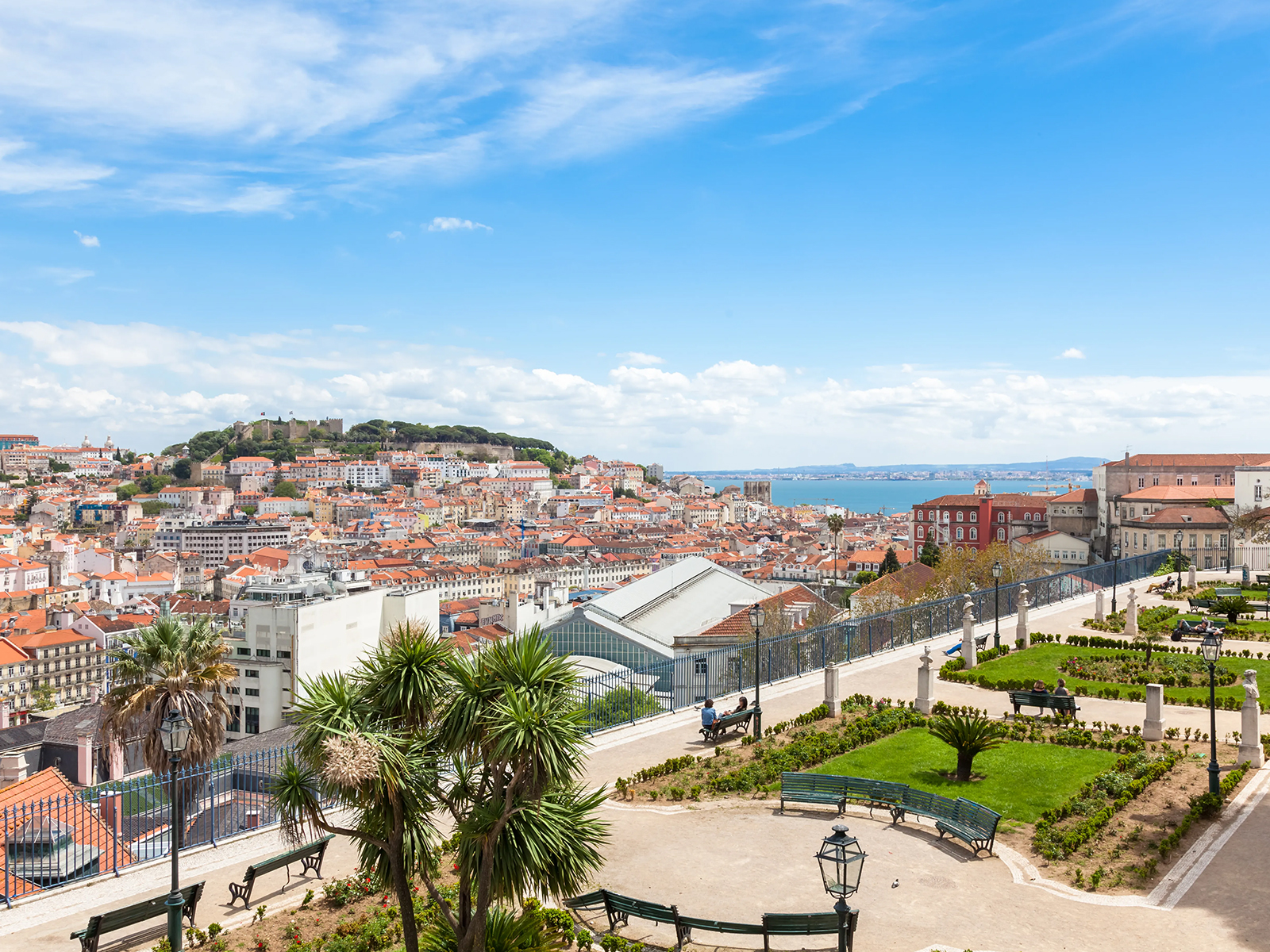 There is always a non-touristy option "just for locals", even when it comes to viewpoints. The view here encompasses a smaller part of Lisbon but is worth visiting. Go to a vast garden admiring statues of antic gods and heroes. Glória Funicular will get you here.
25. Miradouro Santa Catarina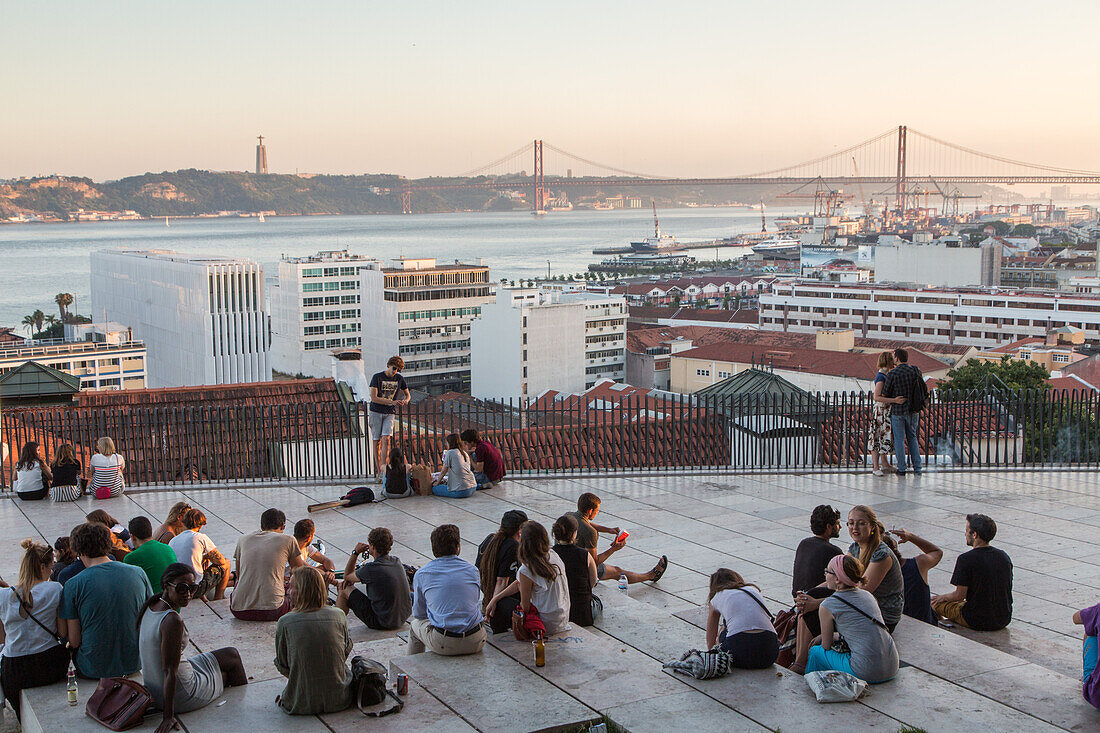 This special viewpoint is our favorite because it is closer to the water. You would want to spend here another evening watching the sunsets at the Tagus again and again. It is a hidden place, but you can find it with Elevador de Bica. The stone figure you will see is Adamastor, a monster from the poem "The Lusiads".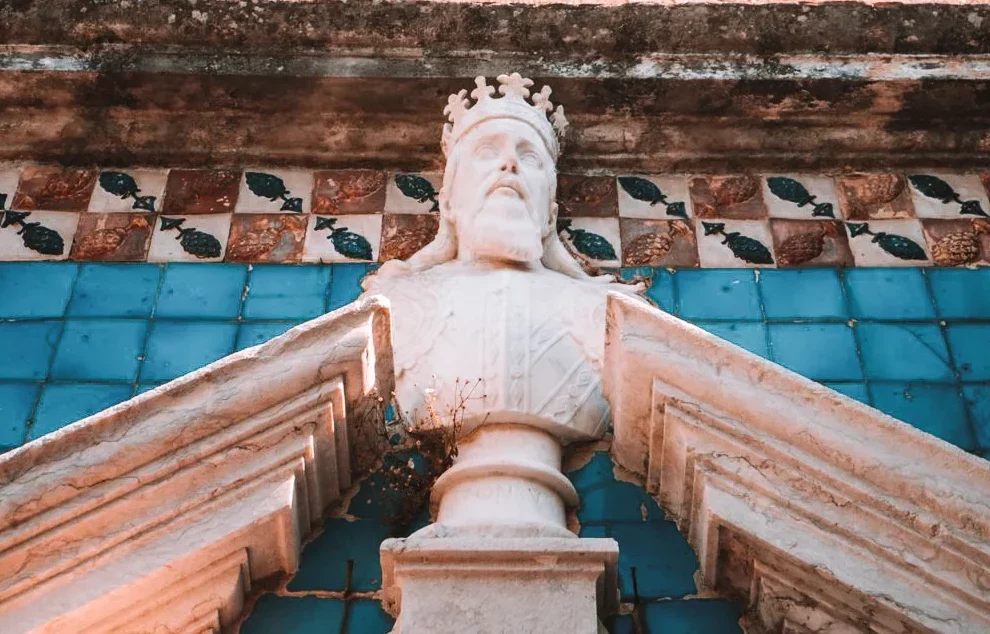 Both the palace and the garden are out-of-the-ordinary sights where you can catch a glimpse at tiles with curious fairy tales. In the garden, there are also water fountains and antic statues – and it is pleasing at any time of the season. The entrance is $10 and it is private property, so no photos are allowed inside.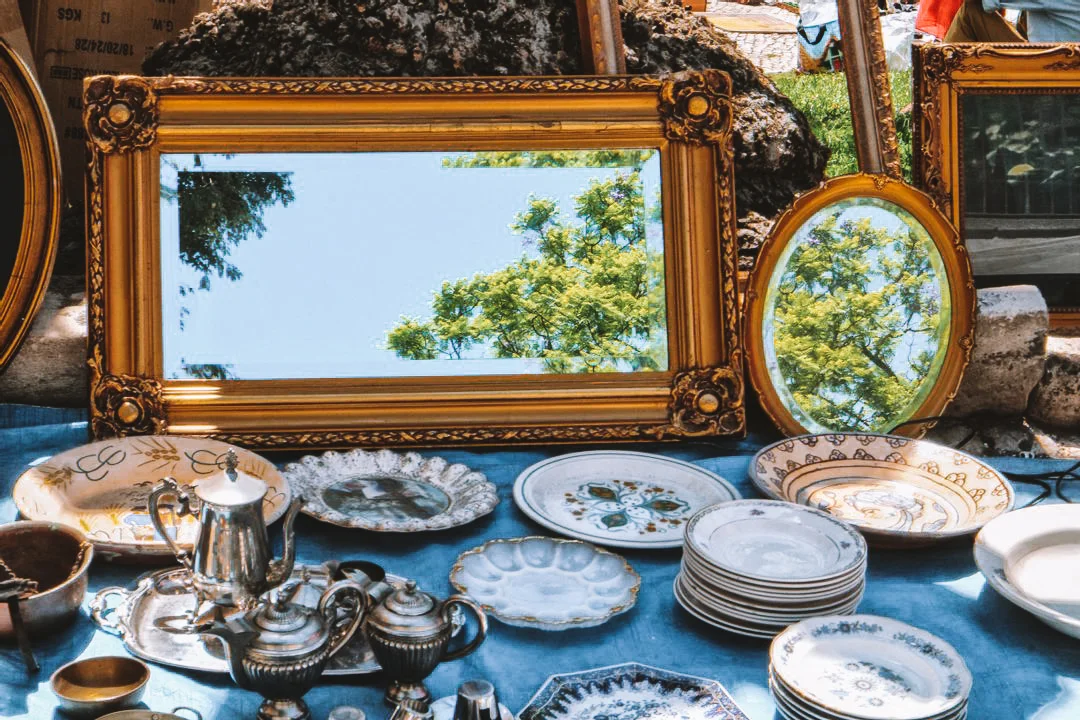 The biggest flea market in Lisbon has anything your heart desires: from books and clothes to gadgets and toys whatever forms you can imagine. The flea market has an impressive history: it was earlier the place where stolen goods were sold, and it is reflected in its name. It is located near the church of São Vicente da Fora.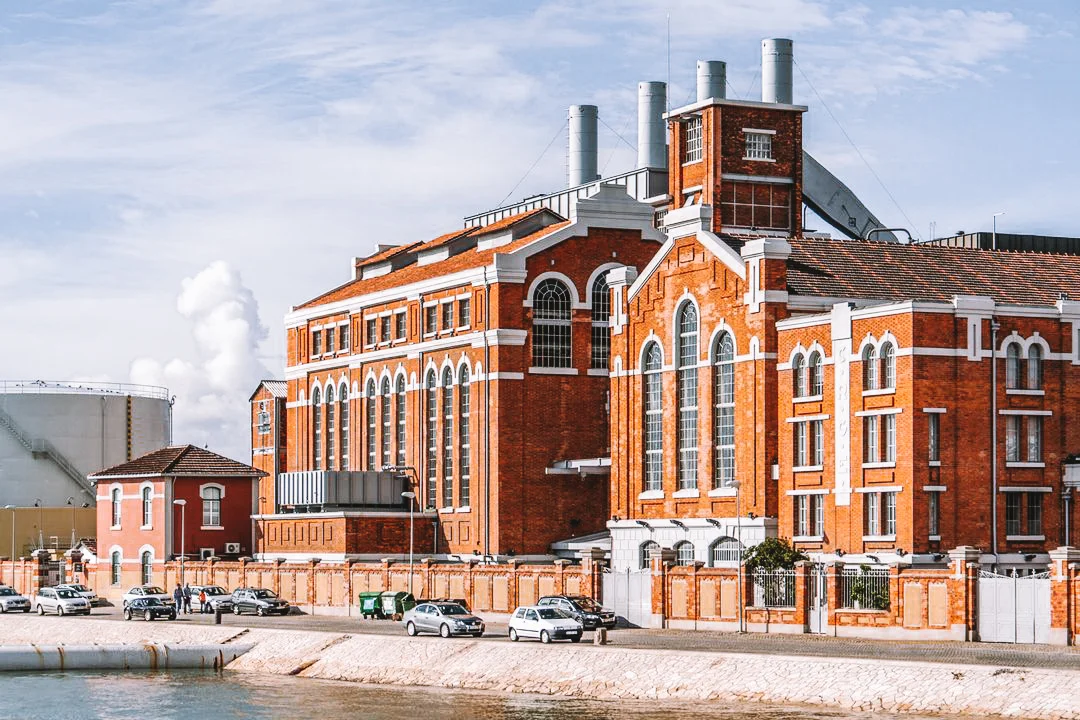 A chance to have a trip to the past! A cultural center in the suburb of Belém not only provides you with science but also can tell you about industrial archaeology. In addition, the museum is a space for contemporary art exhibitions.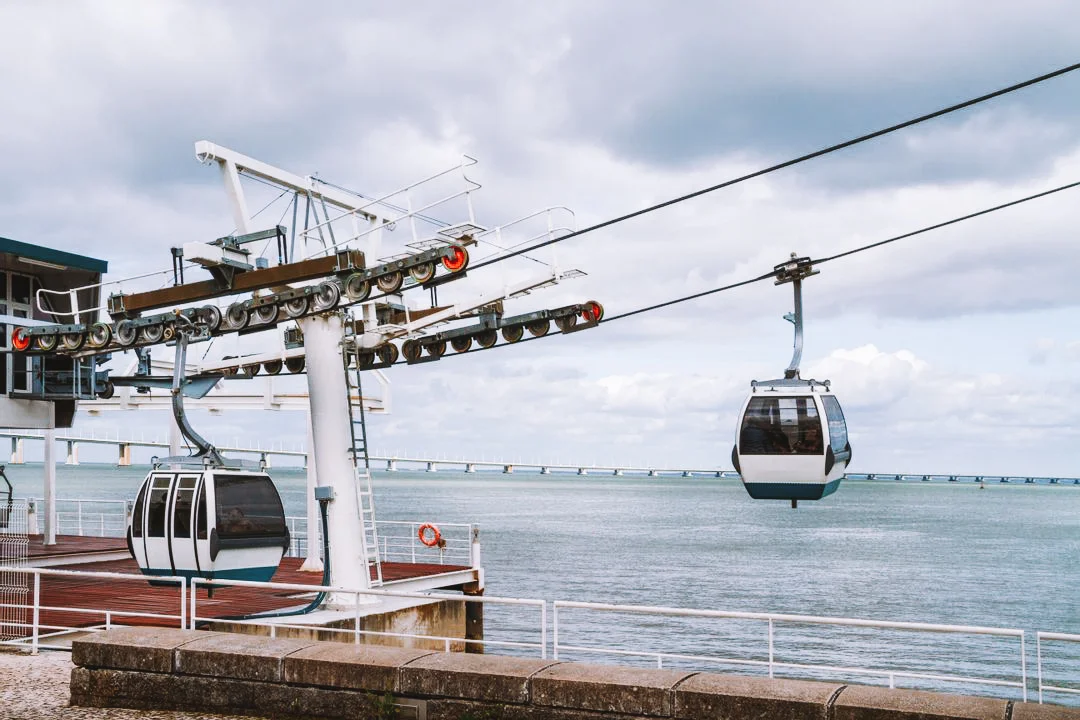 Fly above the Tagus to see Vasco da Gama Bridge and "Parco de Nacoes" park. An unusual viewpoint with the convenience of taking outstanding pictures.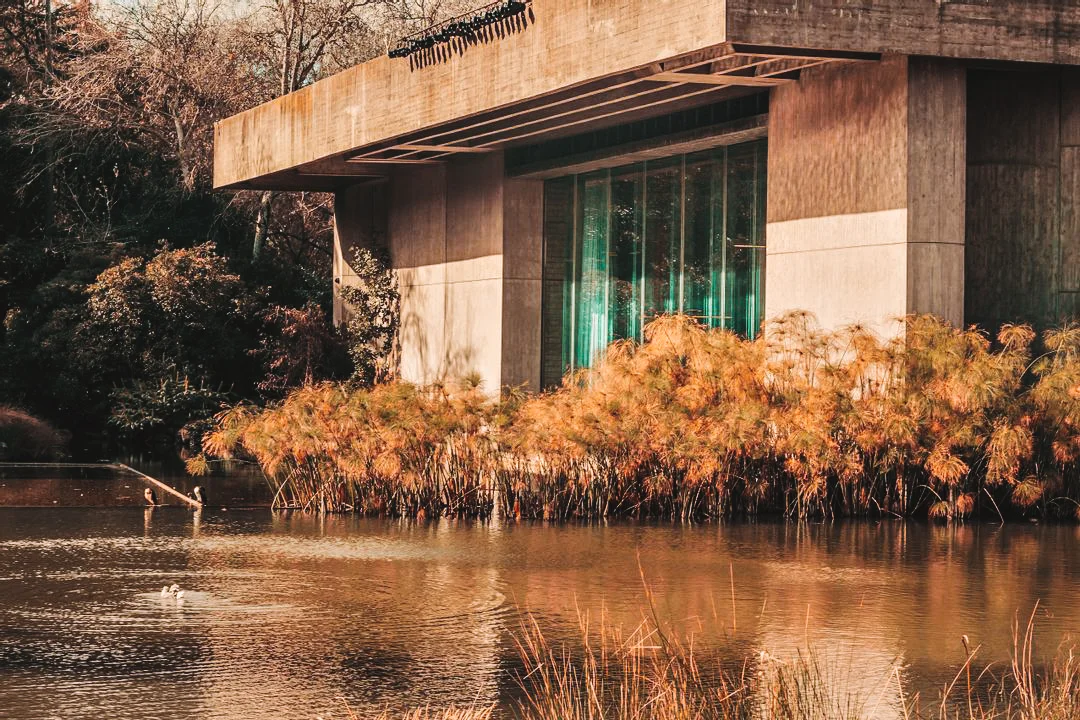 This art collection contains countless samples of art from different countries and époques. The museum is open all year and is considered one of the best art collections in the world.
In conclusion
Another Portuguese proverb says: "Love is friendship set on fire". Here Framey app tried to include all the kinds of relaxation and fun possible in the capital of sunny Portugal. Yet, Lisbon can wander us at any time, and if you find new spots worth sharing, add them to Framey. The Framey app is also good to get to know other lesser-known places. Let the love given to you in Portugal warm your heart and the hearts of our other users!