20 Things to do in Seville
Seville is a beautiful city full of unique experiences that will leave you in awe. From the orange groves and stunning architecture to the vibrant culture and delicious cuisine, there's something magical around every corner.
To help you plan your perfect trip, here are 20 Seville experiences you won't believe are real. From exploring the winding alleys of the old Jewish Quarter to savoring a traditional tapas dinner with a glass of sherry, these incredible experiences will make you fall in love with Seville. 
Read on to discover all the amazing things you can do in this stunning Spanish city.
✅ Make sure you'll see the entire collection in Framey App, including addresses, opening hours, and contact information!
1. REAL ALCÁZAR & GARDENS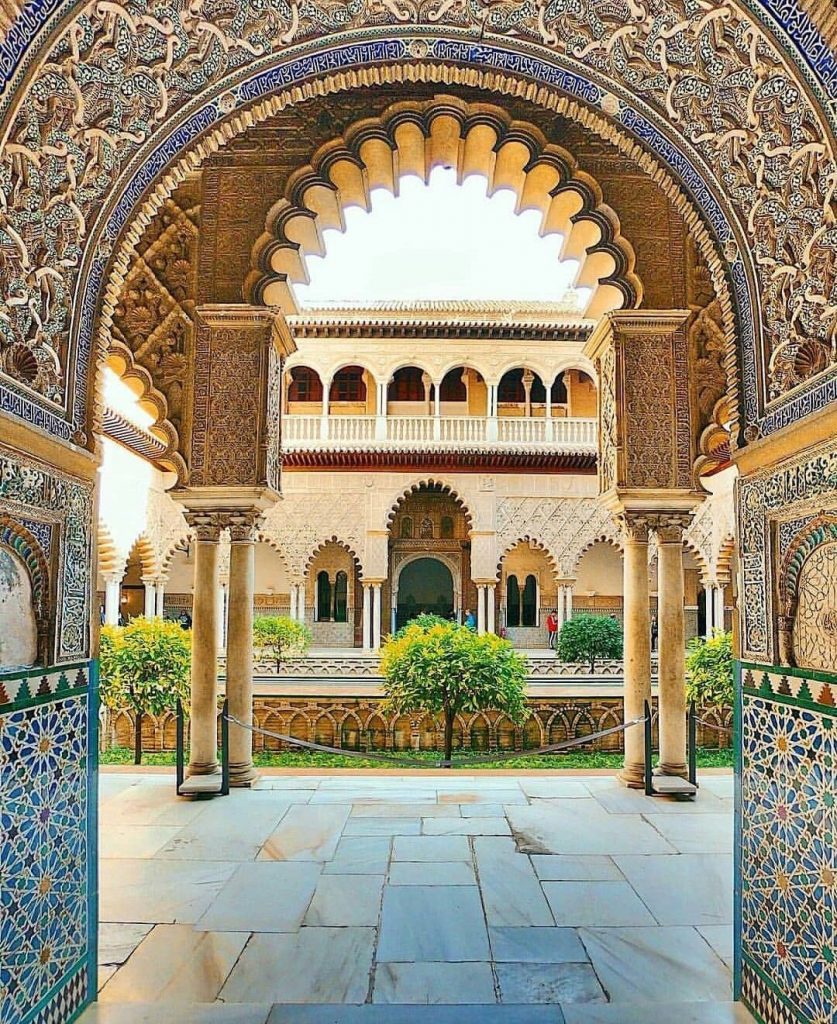 If you're looking for a truly magical experience in Seville, the Real Alcázar and Gardens should be at the top of your list. This grand palace was once a Moorish fort and today it is one of the most important cultural attractions in Seville.
The Real Alcázar is filled with stunning architecture and beautiful gardens, which make it the perfect place to spend an afternoon exploring. Walk through the courtyards, enjoy the lush gardens, and marvel at the intricately decorated rooms. From the orange trees in the Patio de las Doncellas to the gorgeous azulejo tiles in the Sala de los Embajadores, there is something to be enjoyed in every corner of this grand palace.
After exploring the Real Alcázar, take a stroll through the tranquil gardens. The courtyard gardens are dotted with flowers and fountains, while the cypress-lined paths lead to hidden nooks where you can sit and relax. For a more immersive experience, book a guided tour of the gardens and learn about their history and significance.
No matter how you choose to explore the Real Alcázar and Gardens, you're sure to have a magical experience in this iconic Seville destination.
2. MOSQUE, Cathedral of Córdoba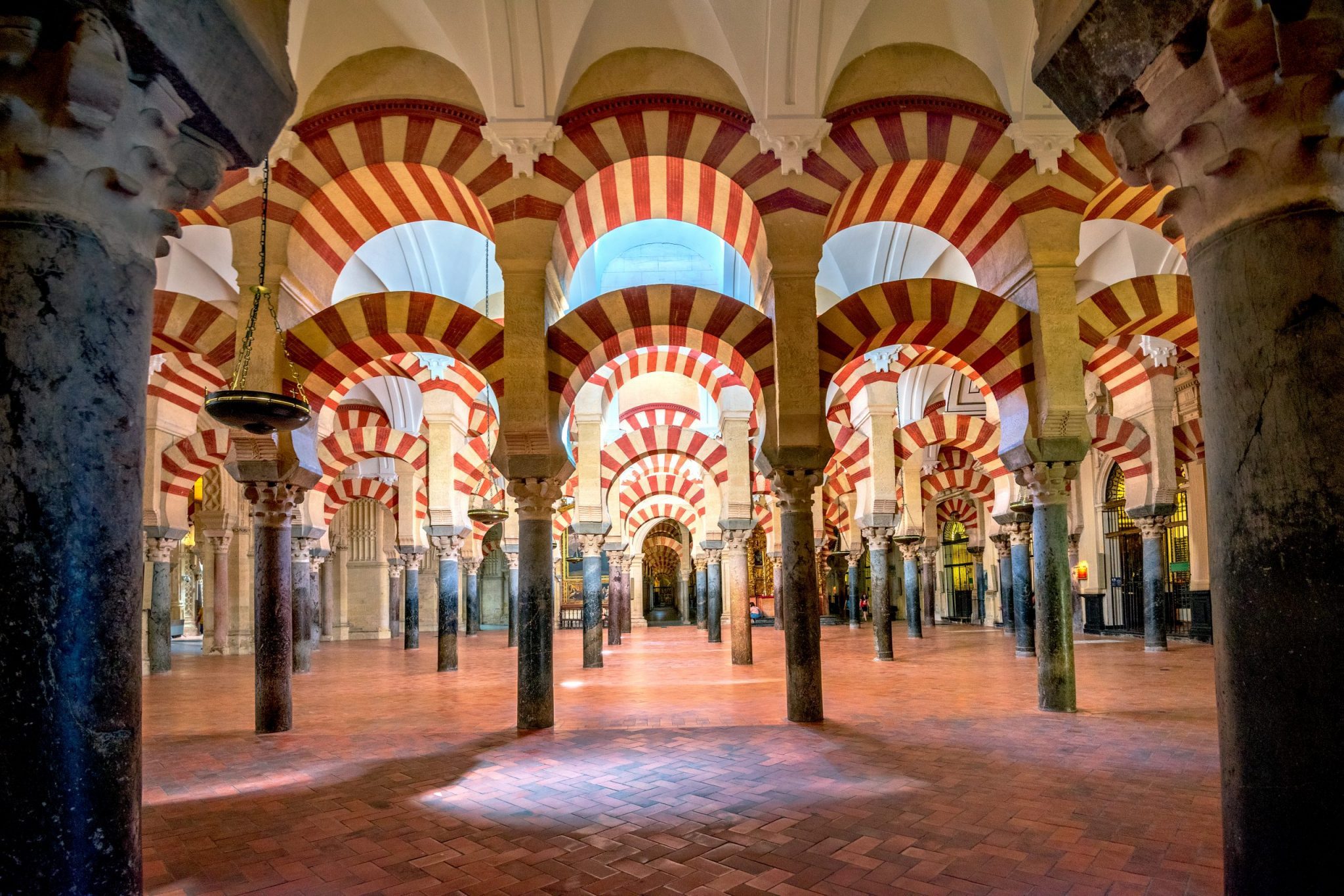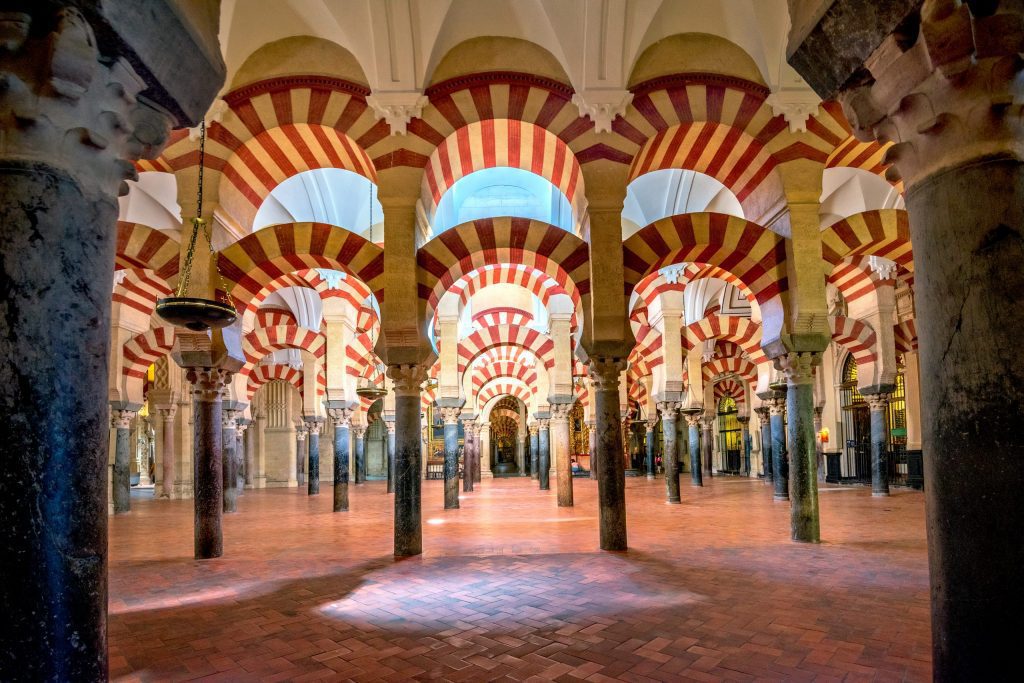 When visiting Seville, a must-see is the iconic Mosque, Cathedral of Córdoba. This grandiose building was built in the year 784 and has since become a symbol of Seville's history and culture. From the exterior, the striking red and white striped arches give the mosque an eye-catching appearance that is unique from any other religious building.
Inside the mosque, the sheer magnitude of its size will take your breath away. With a capacity of over 20,000 worshippers, it is one of the largest in the world. And, you'll be captivated by its ornate architecture, intricate mosaics, and stunning Islamic art. You'll have plenty of time to marvel at its beauty as you explore each of its 34 naves (each with its unique style) that were built over centuries.
Visiting the Mosque-Cathedral of Córdoba is truly a magical experience. No matter what faith you practice, you will be moved by this stunning piece of art and architecture. Don't miss out on this once-in-a-lifetime experience – make sure you add it to your list of things to do in Seville!
3. SEVILLE CATHEDRAL – 20 Things to do in Seville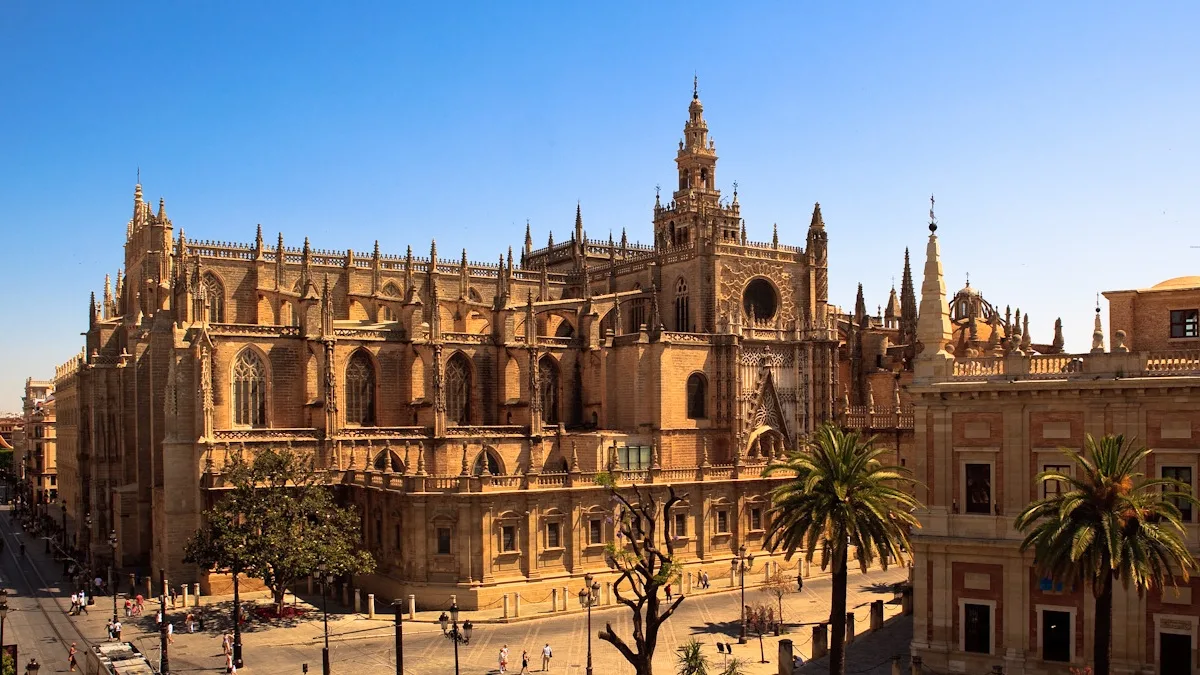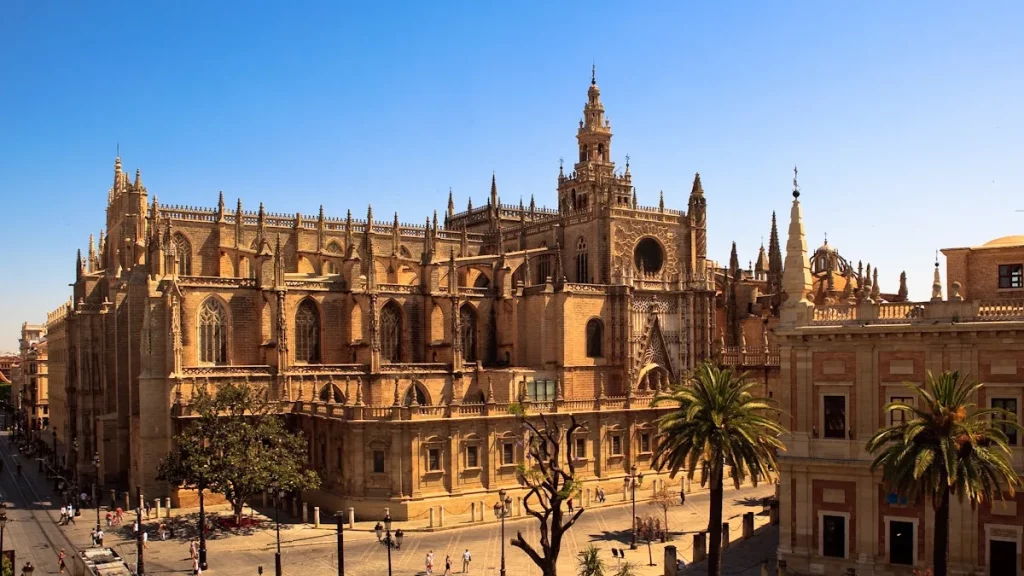 Seville Cathedral is one of the most stunning and awe-inspiring buildings in all of Spain. Built in the early 16th century, the Cathedral was designed to be the largest Gothic cathedral in the world and is today the third-largest church building in Europe. Its grandeur is unparalleled – its façade boasts a beautiful combination of baroque and Renaissance architecture, while its interior is lavishly decorated with works of art, intricate sculptures, and dazzling altarpieces.
A visit to Seville Cathedral is an absolute must-do when in the city, and it will leave you feeling awe-struck and humbled by its grandeur. Whether you take a guided tour or explore the cathedral on your own, you're sure to be impressed by its sheer size and beauty. Be sure to stop by the Giralda Tower, which offers spectacular views of the city below. If you're feeling adventurous, you can even climb to the top for a truly breathtaking experience!
4. GIRALDA TOWER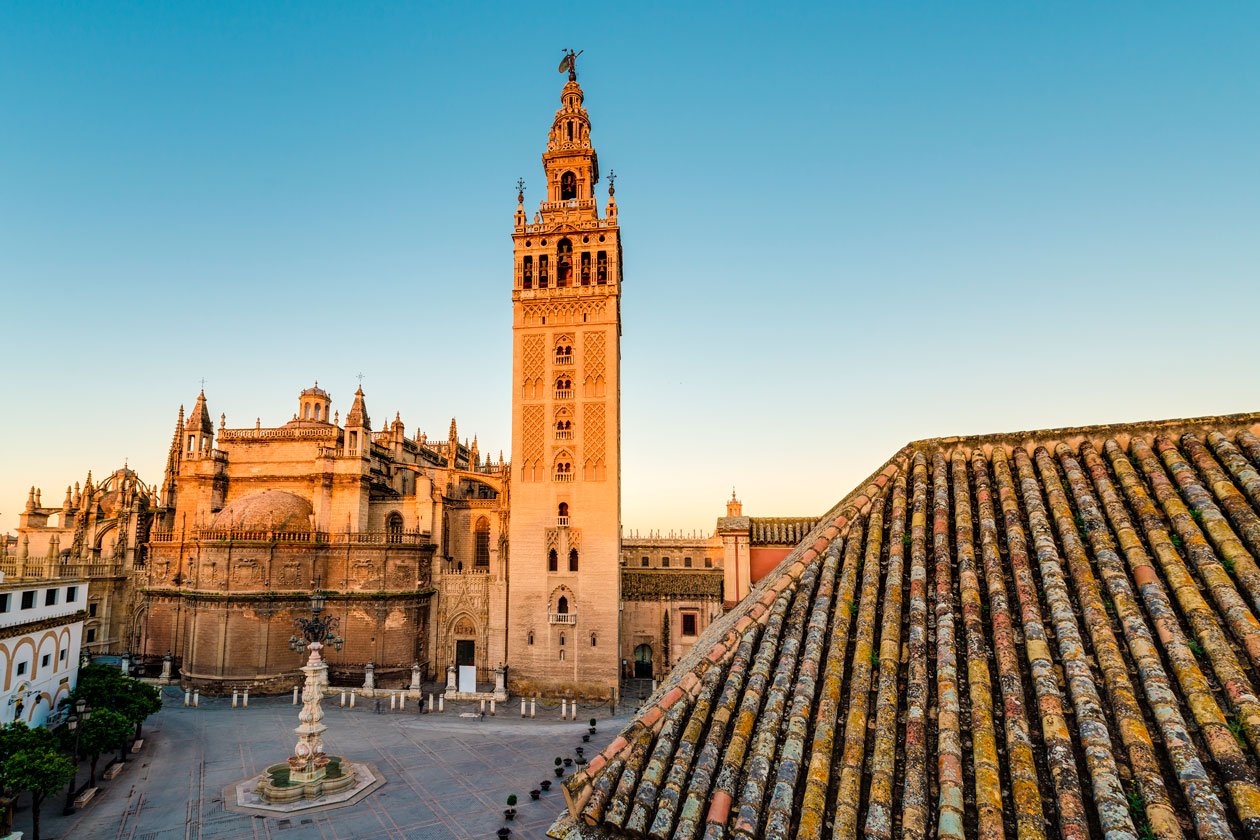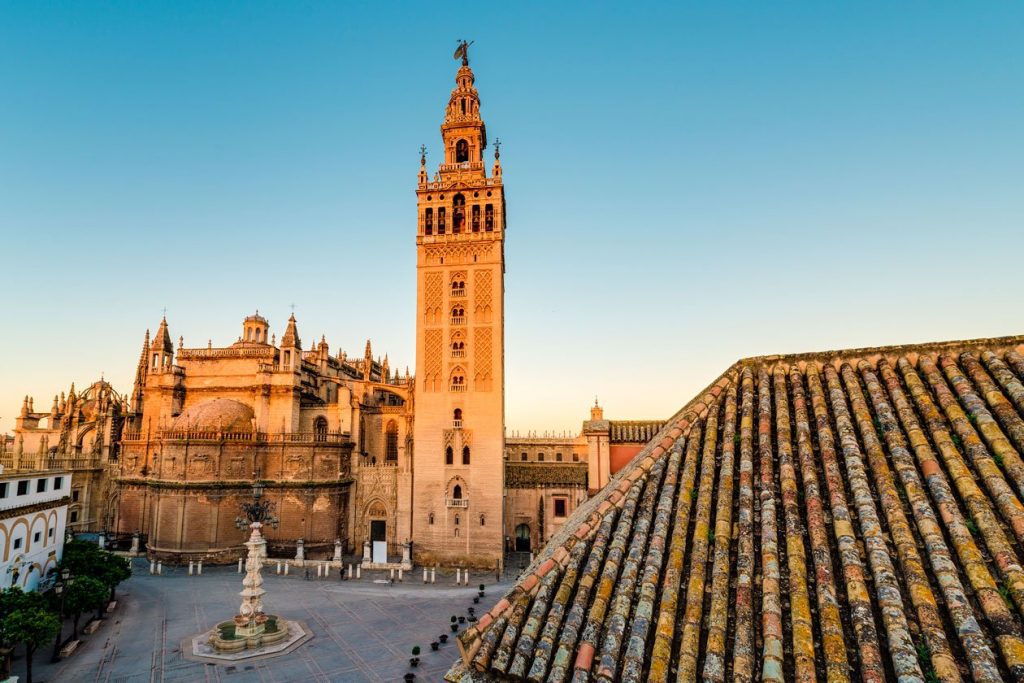 The Giralda Tower is one of the most iconic landmarks in Seville and a must-see for any visitor. Located in the heart of the city, this Moorish tower has stood since 1184 and is one of the best-preserved examples of Islamic architecture in Europe. This ancient building stands an impressive 97 meters tall and offers magnificent views of the city from its top.
Exploring the Giralda Tower is a great way to appreciate the historical importance of Seville and get a glimpse of the city's past. Take a stroll around the base of the tower, or take an elevator to the top for an awe-inspiring view. No matter how you choose to explore the tower, it is sure to leave you with a lasting impression.
5. METROPOL PARASOL (LAS SETAS)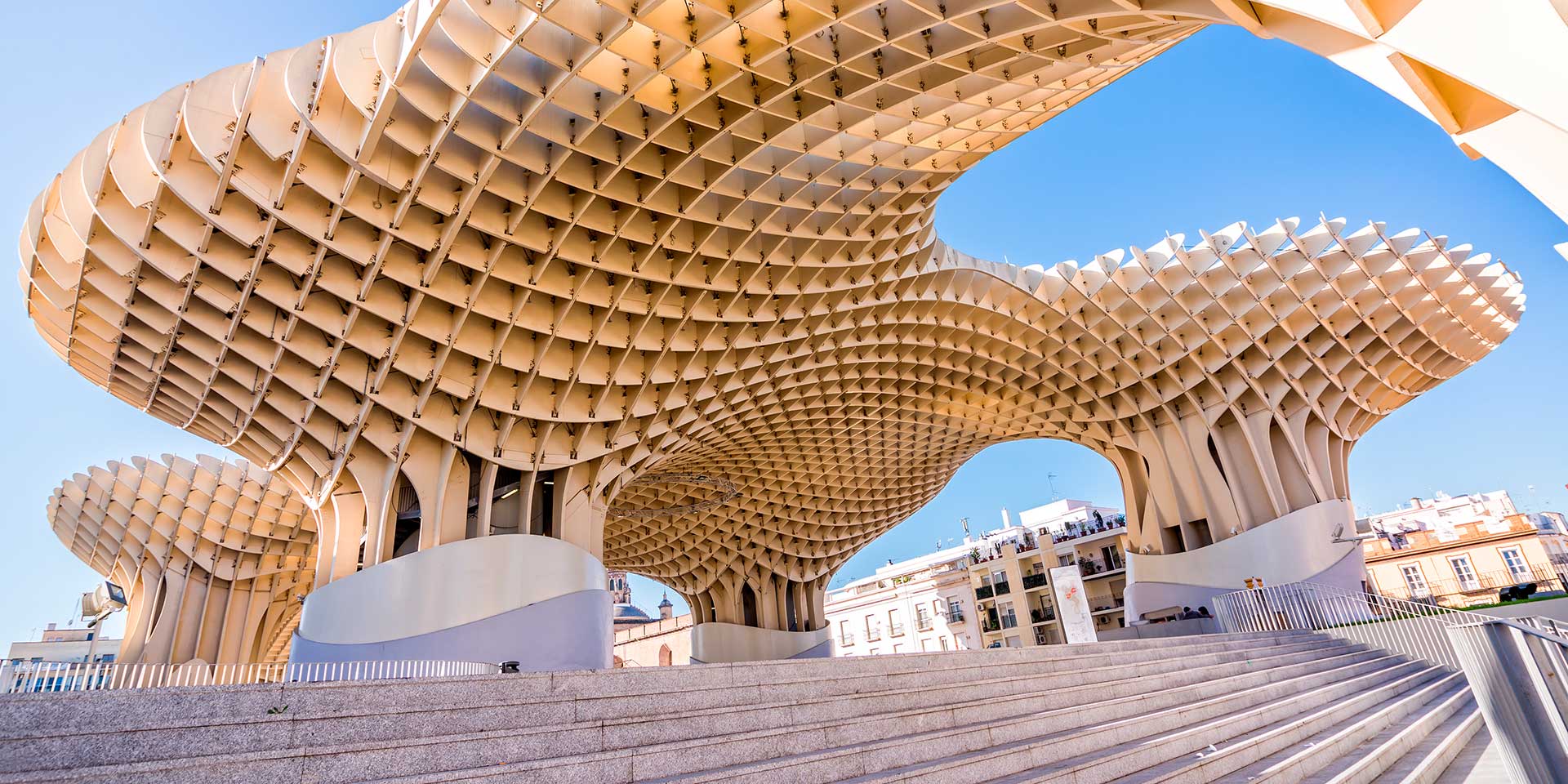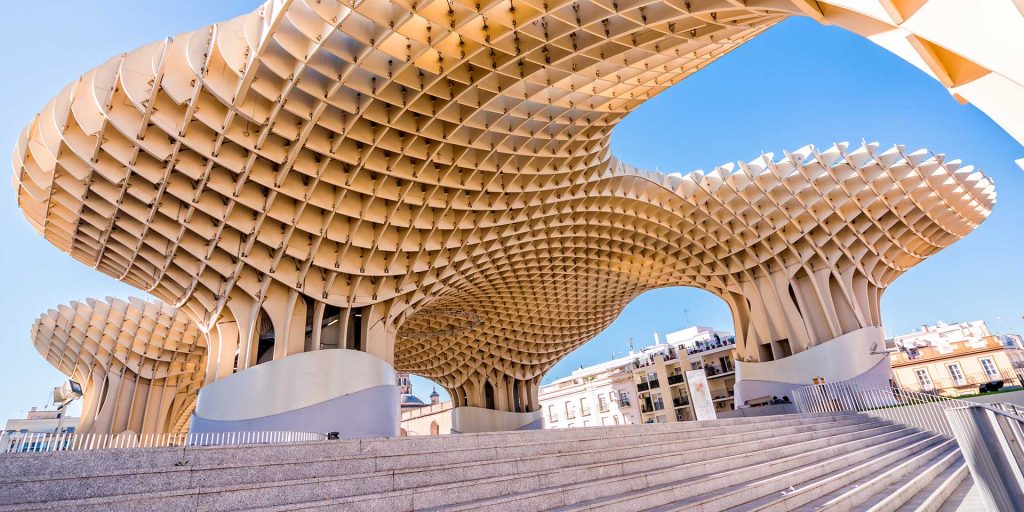 Seville is a city of wonders, and the most iconic of them is the Metropol Parasol, also known as Las Setas. This architectural masterpiece is the largest wooden structure in the world, measuring 150 by 70 meters.
The innovative design of the Metropol Parasol was created by German architect Jürgen Mayer, who wanted to create a modern structure that blended into Seville's historical cityscape. The result was a whimsical mix of contemporary and ancient elements.
The most amazing thing about this structure is the panoramic view it offers. You can take in all of Seville's beauty from its top, plus enjoy a few drinks at one of its rooftop bars! You can even explore its interior, where you will find an archaeological museum, which holds the remains of a Roman and Moorish neighborhood that was discovered beneath the site.
The Metropol Parasol is not just for admiring either; it is also home to a bustling farmers market and many local businesses. Whether you're looking for a snack or a souvenir, there's something for everyone here.
You won't find an experience like this anywhere else in the world. Make sure to take a few hours to explore the Metropol Parasol while in Seville – you won't regret it!
6. CASA DE PILATOS – 20 Things to do in Seville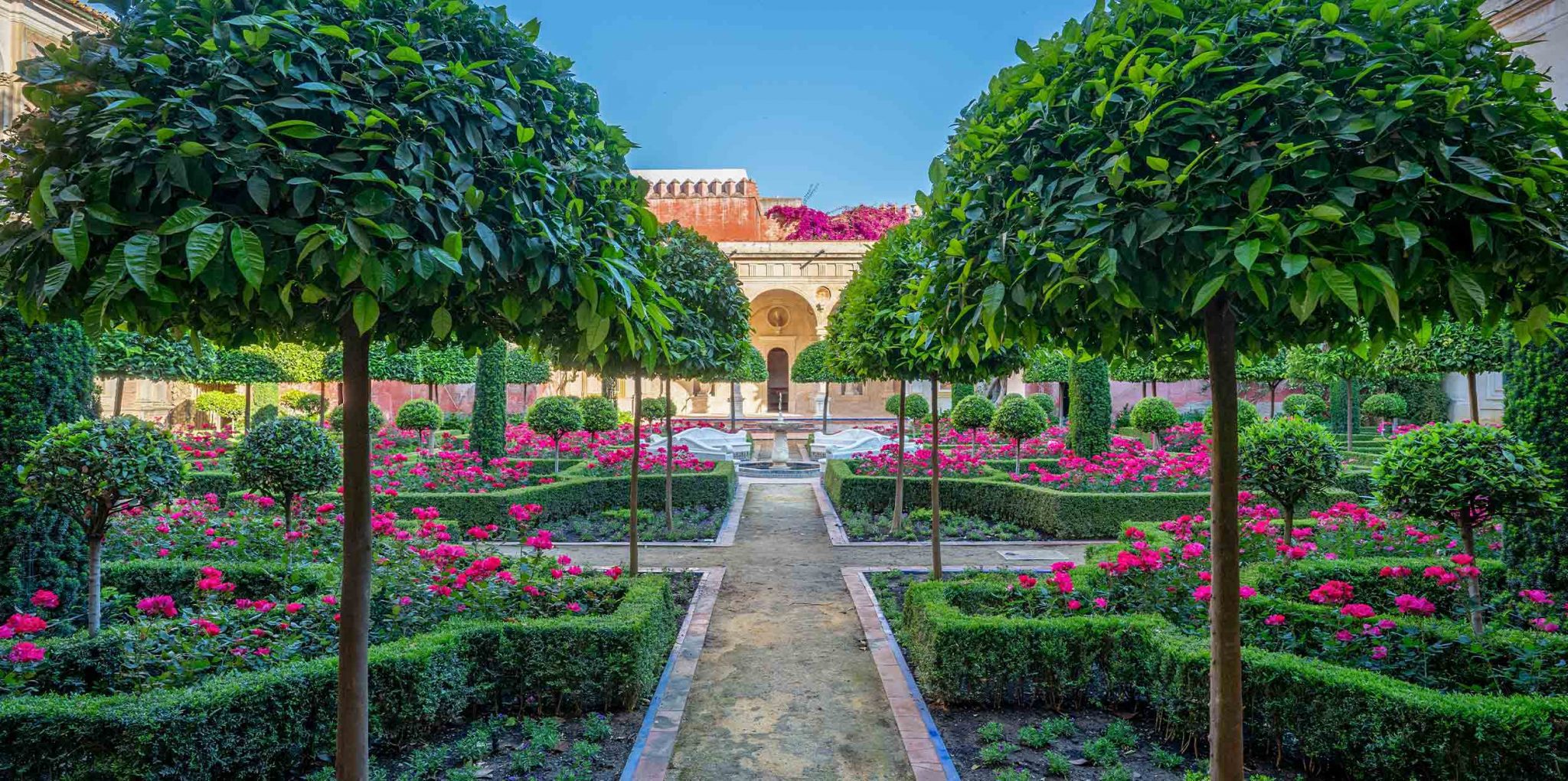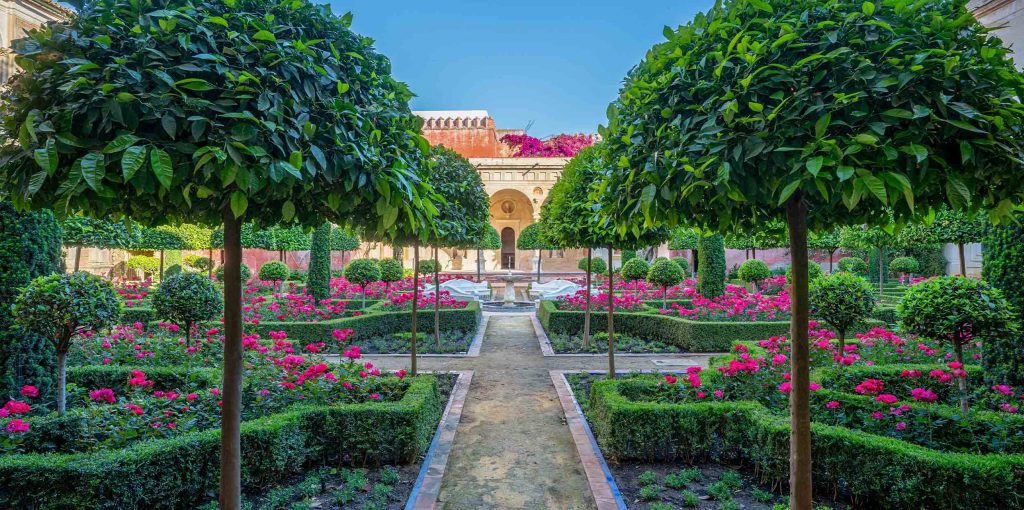 Casa de Pilatos is a beautiful palace located in the heart of Seville, Spain. It is considered one of the city's most impressive landmarks and is sure to be an unforgettable experience for anyone who visits. Built in the 16th century, the palace was the private residence of the Dukes of Medinaceli. Today, it is open to the public and is a must-see for any traveler.
Visitors to Casa de Pilatos can explore the stunning patios, where they will be able to admire the courtyard gardens and get a glimpse of the incredible architecture. Inside, visitors can take in the remarkable collection of artwork, artifacts, and sculptures that make up the palace's interior design. Notable pieces include the enormous two-story staircase and the beautiful frescoes in the ceilings.
The palace also hosts special events throughout the year, including a traditional flamenco show, performances of classical music, and art exhibitions. These events provide visitors with a unique opportunity to witness the grandeur of Casa de Pilatos from a different perspective.
Regardless of whether you're visiting for a special event or just exploring on your own, Casa de Pilatos is sure to be one of the highlights of your time in Seville.
7. BARRIO SANTA CRUZ, JEWISH QUARTER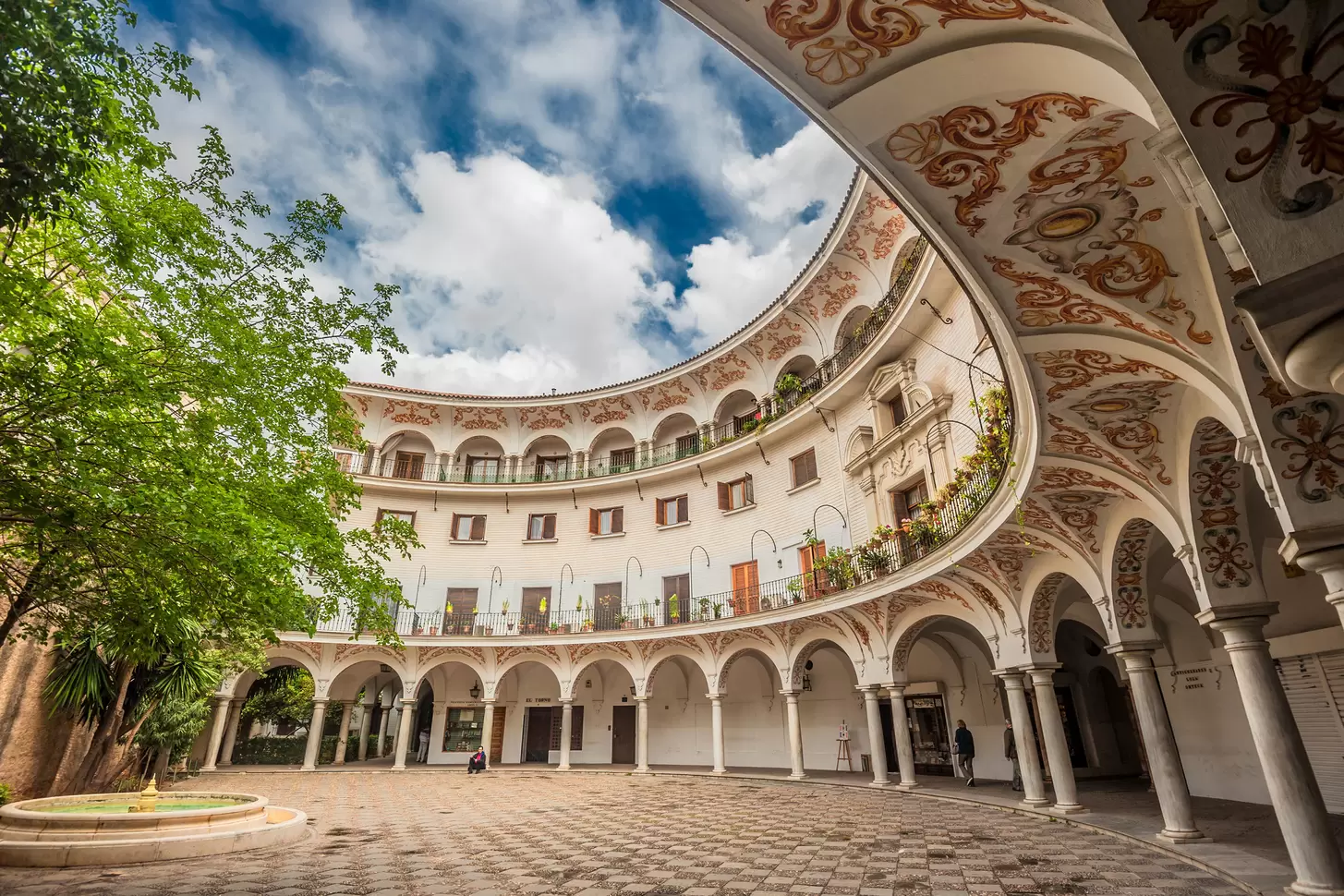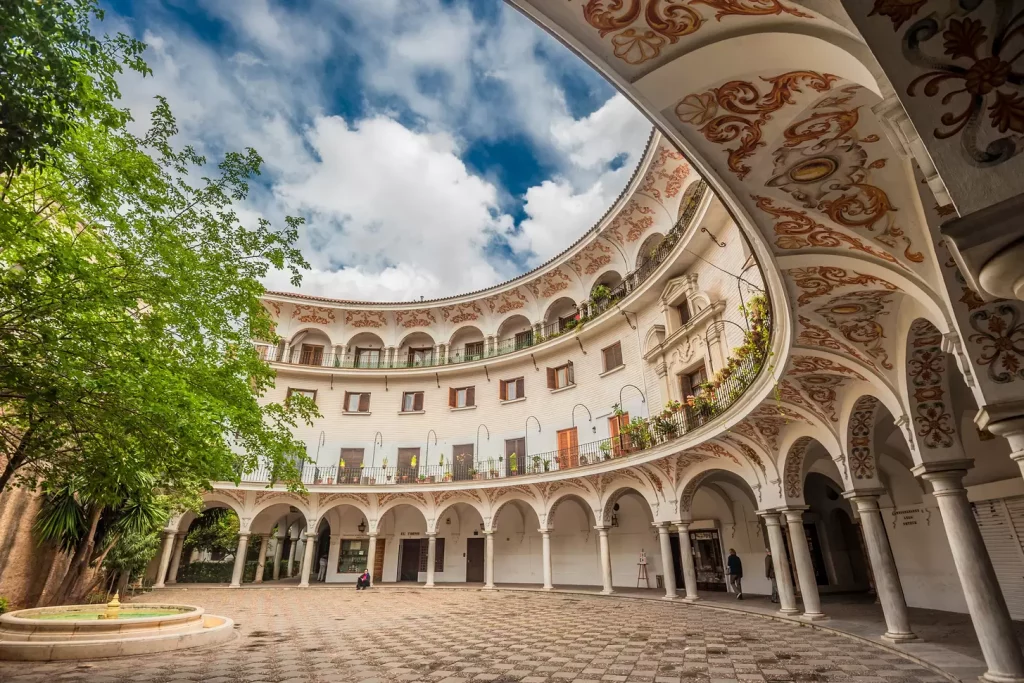 If you're looking to explore Seville's historical and cultural heritage, Barrio Santa Cruz is a must-visit. This vibrant Jewish quarter is home to narrow cobblestone streets and ochre-colored buildings. It's here that you'll find several unique attractions, such as the grand Gothic Seville Cathedral and La Giralda bell tower. Wander through the tiny alleyways to discover hidden courtyards and enjoy the local tapas and wines at one of the traditional restaurants.
Barrio Santa Cruz has exciting nightlife too. Sip on sangria at one of the bustling bars and don't forget to check out the flamenco show at La Casa de la Guitarra. The lively atmosphere is perfect for experiencing the city's vibrant culture. You can even take a guided tour with a local historian for a more in-depth understanding of Seville's fascinating past.
The Jewish quarter is also a great place to pick up unique souvenirs such as handmade tiles and ceramics. Whether you're exploring the ancient landmarks or browsing through art galleries, there's something special to experience in Barrio Santa Cruz.
8. FLAMENCO SHOW – 20 Things to do in Seville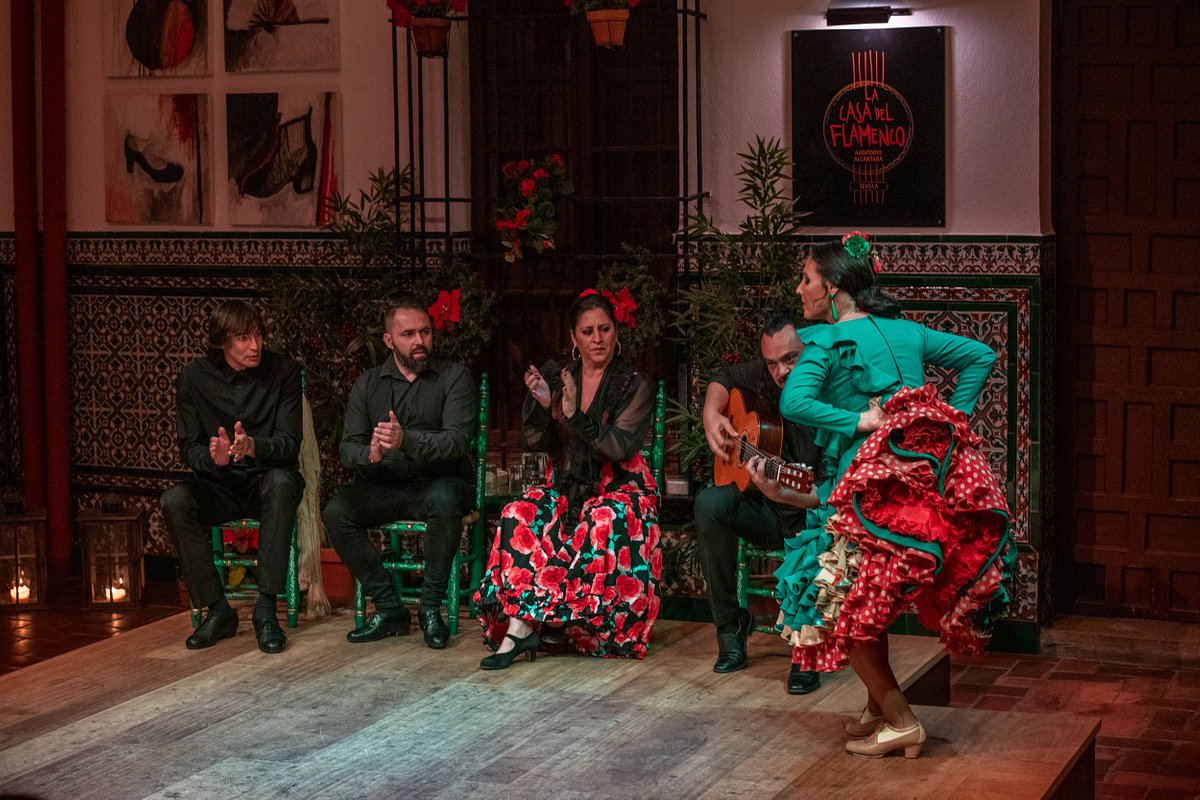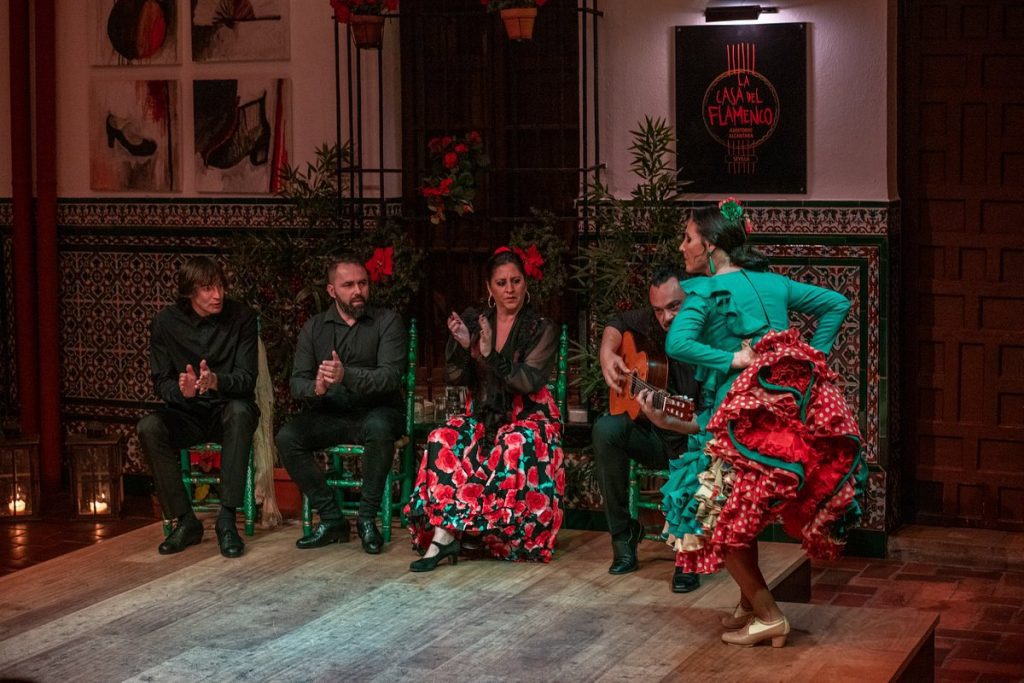 Seville is home to some of the most mesmerizing flamenco performances in the world. Flamenco originated in Seville, and it is the perfect way to experience the rich cultural heritage of this vibrant city.
A flamenco show is an absolute must-see if you are visiting Seville. The passionate singing and dramatic movement of the dancers will leave you mesmerized as they tell stories of love, loss, and despair. The stomping of the feet, the clapping of hands, and the sound of the guitar create an atmosphere that is sure to take your breath away.
Don't miss out on a flamenco show when you visit Seville. Whether you attend a private show or buy tickets for a larger performance, you are sure to be enchanted by the talent of the performers. Witness the beauty and complexity of flamenco and make sure you don't forget to join in the applause!
9. REAL PARROQUIA DE SANTA MARIA MAGDALENA DE SEVILLA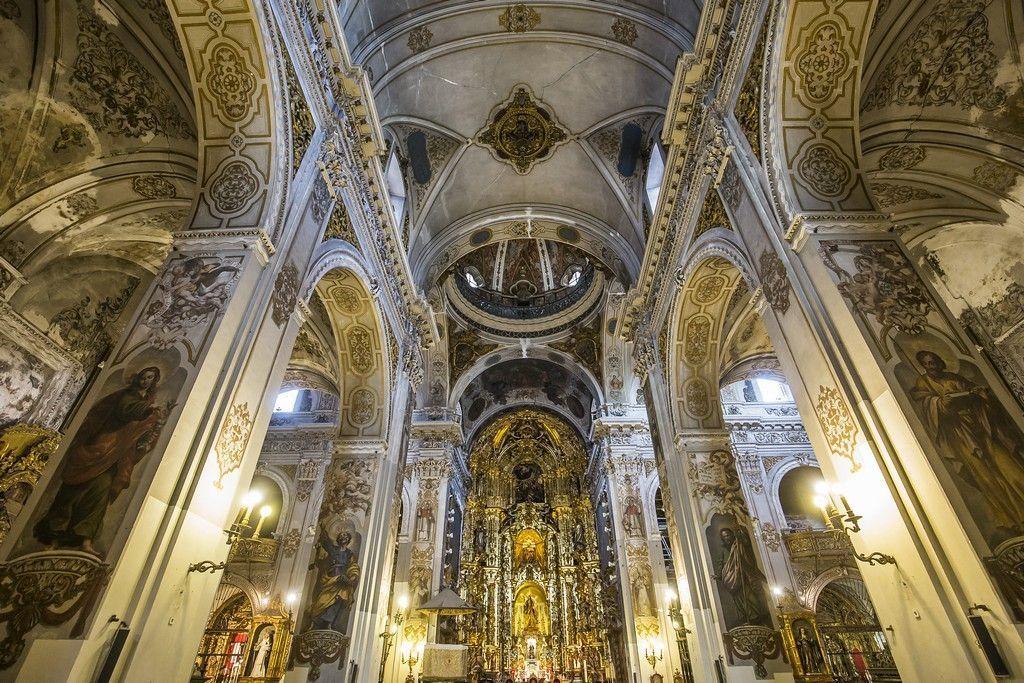 Visiting the Real Parroquia de Santa Maria Magdalena de Sevilla is an experience you won't soon forget. Located in the heart of the city, this magnificent 16th-century Gothic church stands as a reminder of Seville's deep religious history.
The exterior of the building is impressive, but it's the interior that truly dazzles. Beautiful frescoes and sculptures decorate the walls and ceilings of the church, providing a stunning display of artistry. From its intricate stained glass windows to its elaborate stone carvings, it's easy to be awestruck by the beauty of the Real Parroquia.
On certain occasions, visitors can experience live religious ceremonies inside the church, making it all the more special. Whether you're visiting for spiritual reasons or simply to marvel at its breathtaking architecture, a visit to the Real Parroquia de Santa Maria Magdalena de Sevilla is an unforgettable experience.
10. CALLE SIERPES – 20 Things to do in Seville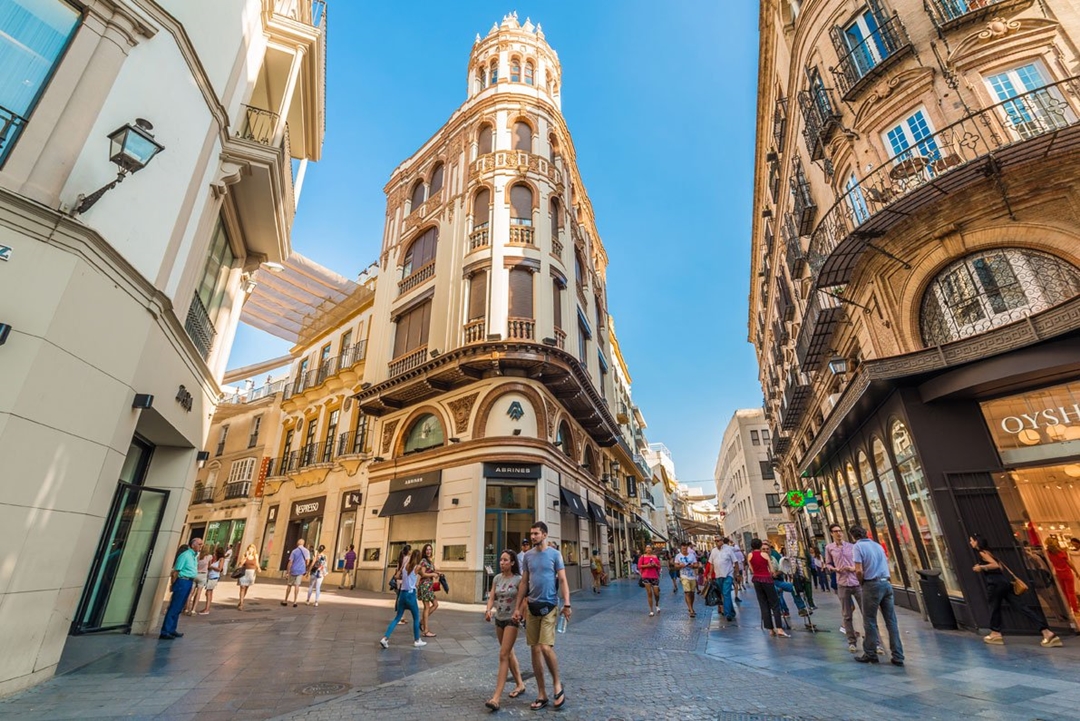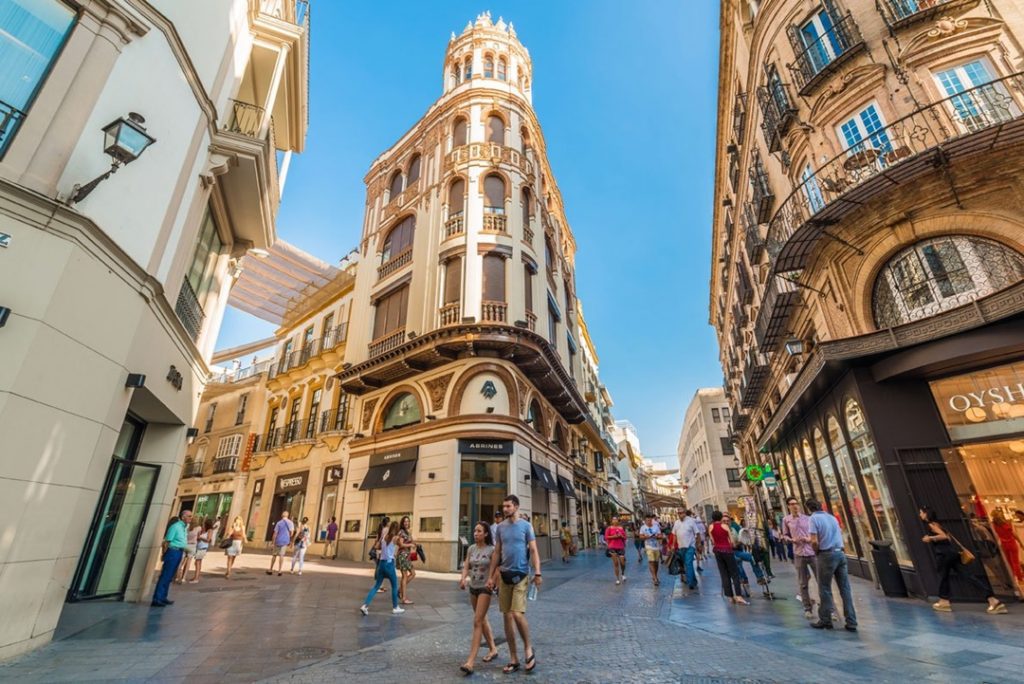 If you're looking for an unforgettable experience in Seville, then a stroll down the iconic Calle Sierpes should be at the top of your list. This pedestrianized street, located in the historic center of Seville, is considered to be one of the most beautiful streets in all of Spain.
The street dates back to Roman times, with some sections of cobblestone paving from the 15th century still in place. As you wander down this narrow street, you'll be surrounded by traditional Spanish architecture and colorful facades. Stroll through numerous small squares, take in the gorgeous shop windows, and pause to admire the beautiful churches that line this picturesque street.
As you explore Calle Sierpes, be sure to stop by one of the many tapas bars for a bite to eat and a refreshing glass of sangria. It's also a great spot for shopping, with plenty of souvenir shops and independent boutiques to browse through. So make sure to bring your camera, as you'll want to capture the unique atmosphere of this legendary Seville street!
11. ANTIGUA FÁBRICA DE TABACOS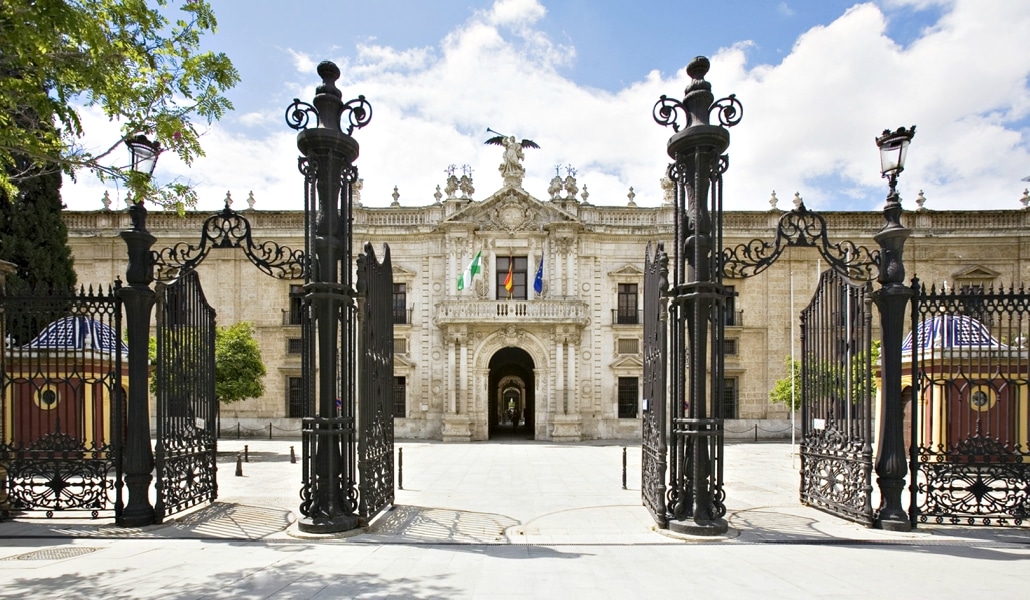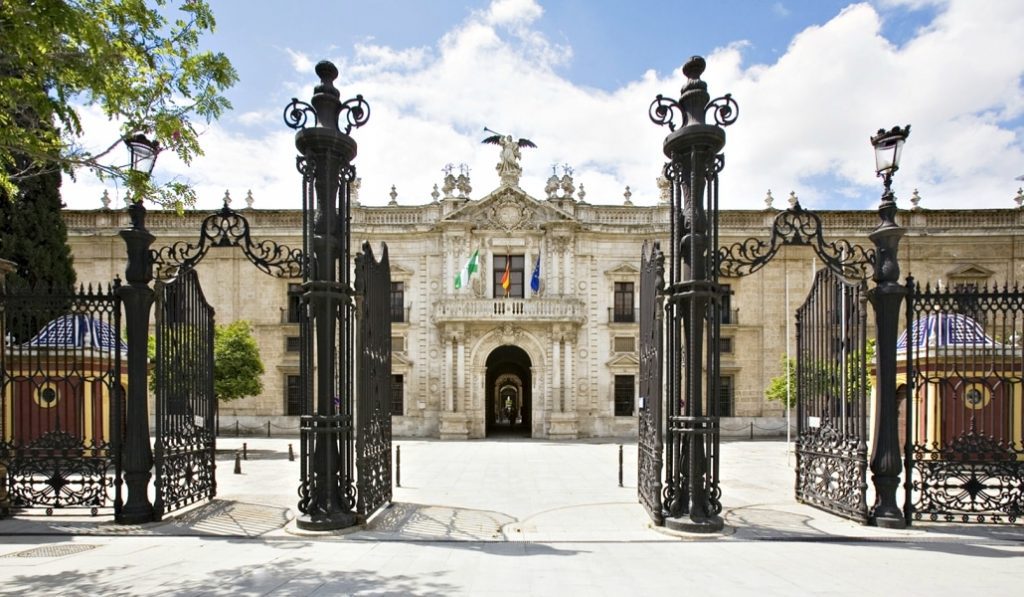 Seville's Antigua Fábrica de Tabacos is an incredible sight to behold. Located in the Triana district of Seville, this former tobacco factory dates back to 1758 and has been beautifully preserved for over two centuries. Upon arrival, visitors will be in awe of the building's incredible neoclassical architecture, which includes a unique quadrangle with a central courtyard featuring sculptures and fountains.
Inside the factory, you can explore the different wings and visit some of the grand halls and interior courtyards. There is also an impressive art gallery that hosts rotating exhibitions, making it one of the most interesting cultural sites in Seville. Visitors can also take guided tours to learn more about the history of the factory and its impact on Seville and Spain's economy.
If you are looking for a truly special experience, then make sure to plan a visit to the Antigua Fábrica de Tabacos when you travel to Seville. The building's exquisite architecture and rich cultural heritage are sure to leave you in awe!
12. TORRE DEL ORO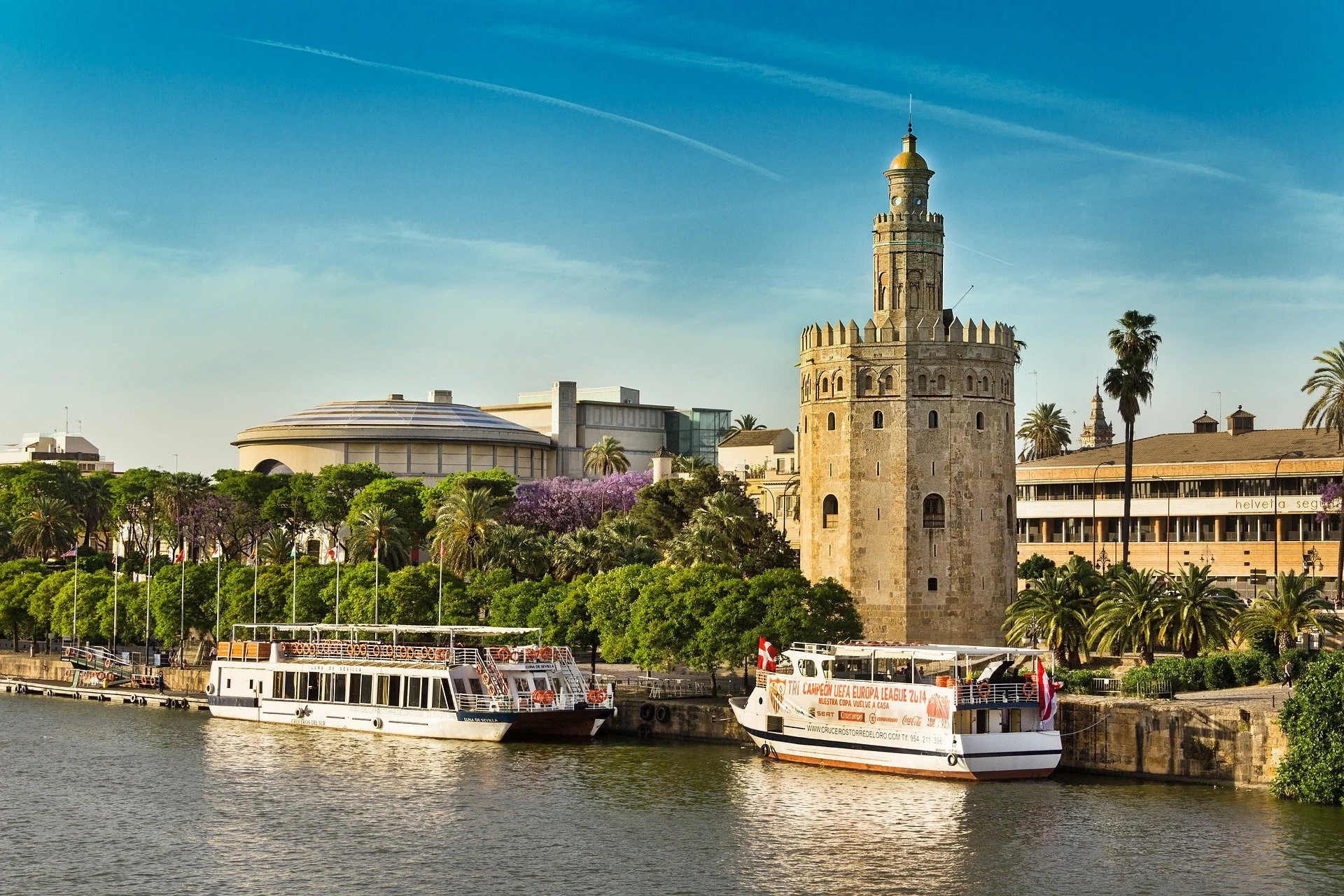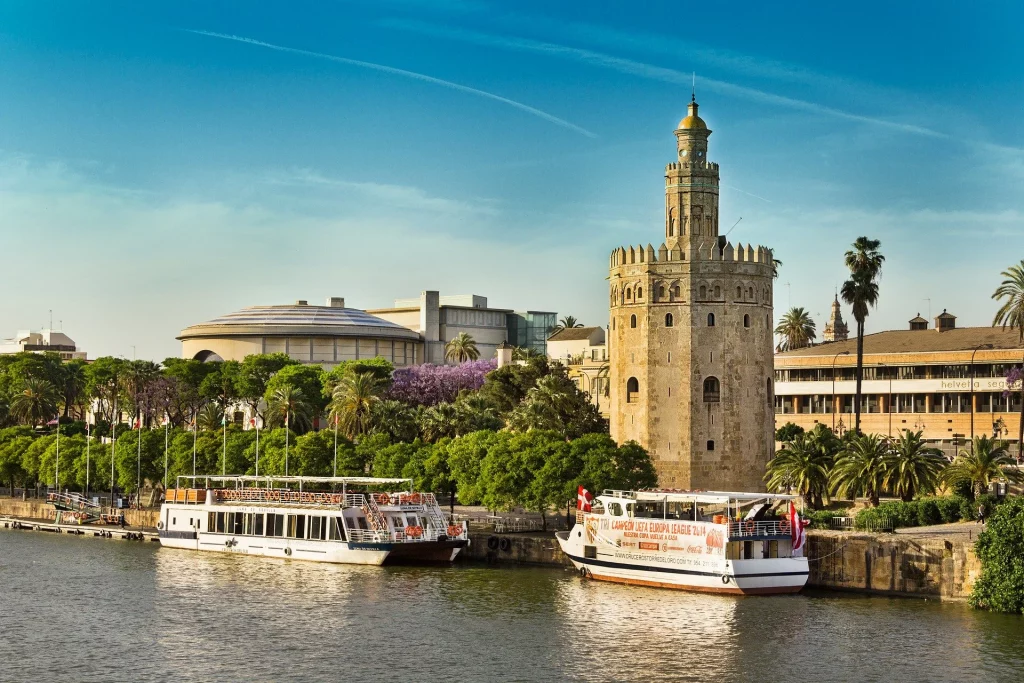 If you're looking for a breathtaking view of Seville, then make sure to stop by Torre del Oro. Located on the banks of the Guadalquivir River, this 13th-century tower is a sight to behold. Its exterior is made of golden tiles that glisten in the sunlight, and the views from the top are simply stunning. Take a few moments to relax here and take in the sights of the city below. If you're lucky enough to be visiting during sunset, you'll be treated to a spectacular show of light and color. No visit to Seville would be complete without a stop at Torre del Oro!
13. PLAZA DE ESPAÑA – 20 Things to do in Seville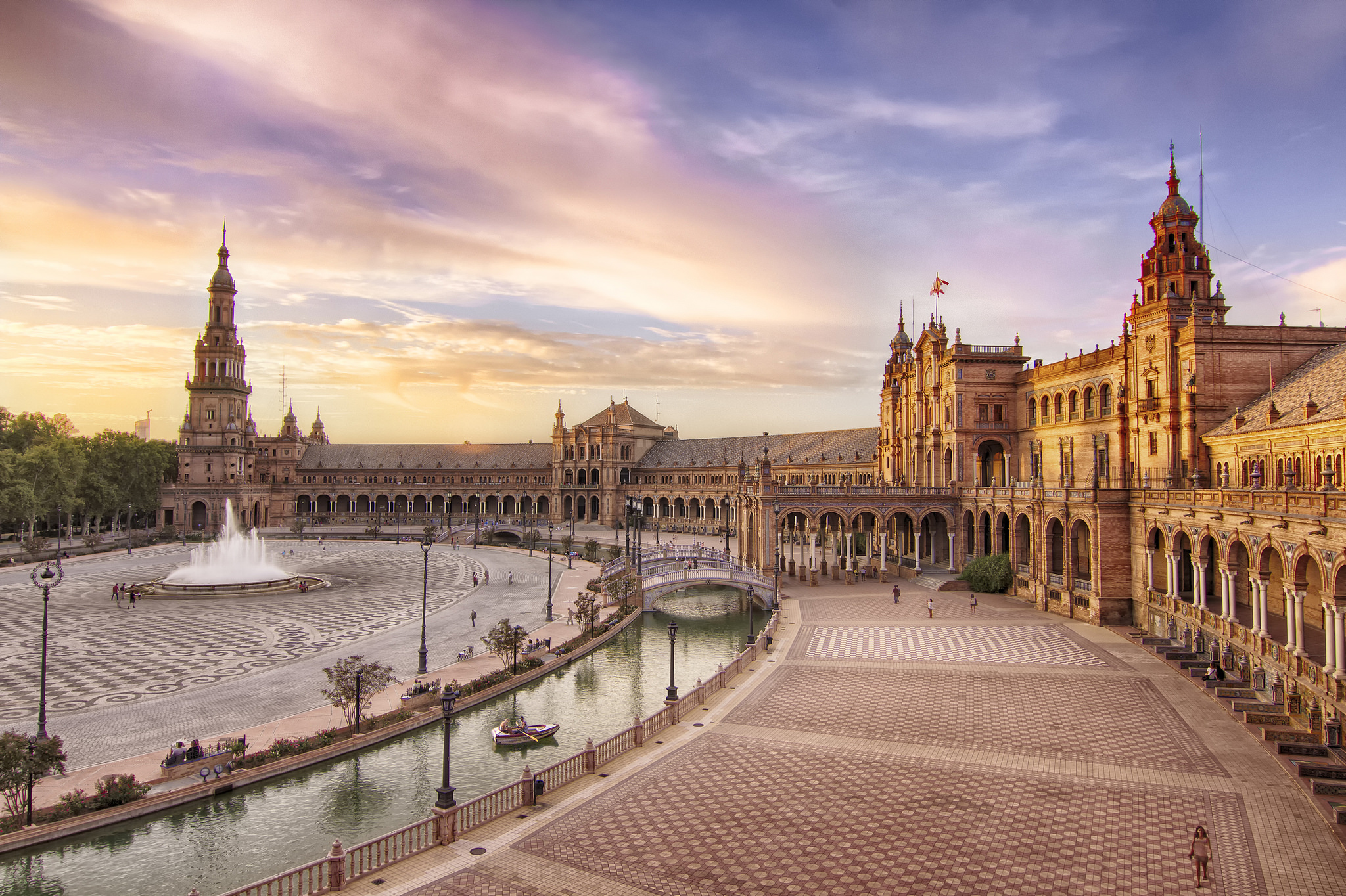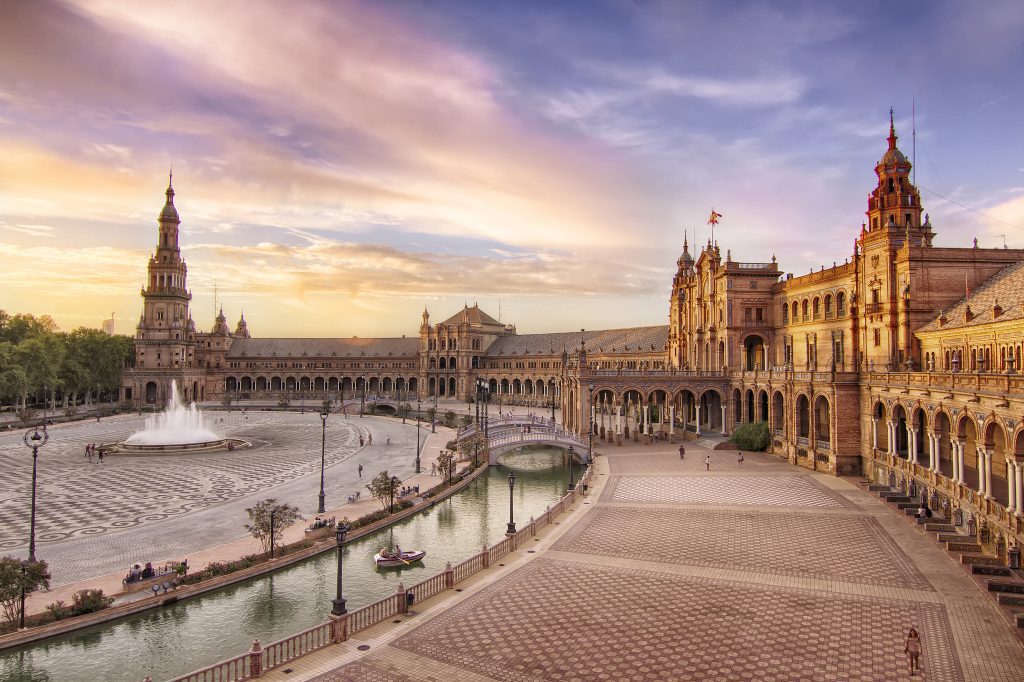 If you want to get a glimpse of what true Spanish grandeur looks like, you won't have to look much further than the Plaza de España. Located in the Parque de María Luisa, this stunning monument was built in 1929 as part of Seville's Ibero-American Exposition.
The Plaza de España features a series of stunning tiles, each depicting a different province of Spain. Its iconic semicircular building features elaborate alcoves, all of which are decorated with intricate detailing. In the center of the plaza is a large fountain, surrounded by lush gardens and paths.
In addition to its stunning architecture, the Plaza de España is also a great place to enjoy some traditional Spanish activities. It hosts a variety of festivals throughout the year, including outdoor concerts, flamenco performances, and even an annual horse race.
The Plaza de España is a must-see attraction in Seville, and it's sure to be one of the most magical experiences you'll ever have.
14. PARQUE DE MARÍA LUISA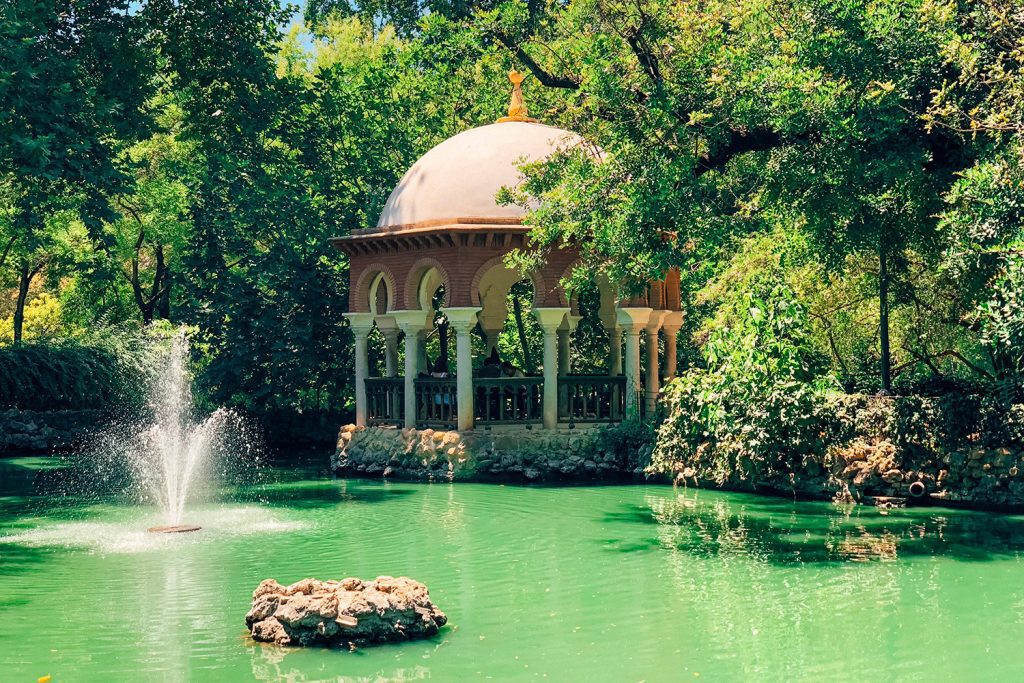 Seville is full of enchanting experiences, and one of the most spectacular is Parque de María Luisa. Located near the center of the city, this lush park is a magical place to spend the day. Parque de María Luisa is home to a variety of gardens, such as the Jardín del Príncipe, the Jardín Botánico, and the Plaza de España. Visitors can enjoy a stroll through these stunning gardens, which are filled with palm trees, flowers, and unique sculptures.
The park is also home to some of Seville's most beautiful buildings. The Palace of San Telmo, the Royal Pavilion, and the Museum of Popular Arts and Customs are all located in Parque de María Luisa. Visitors can take a guided tour through these historic sites, or explore them on their own.
Finally, Parque de María Luisa offers a wealth of recreational activities for all ages. Families can rent bicycles or paddle boats to explore the park or try out some of the playgrounds scattered throughout. For those looking for a bit more adventure, bike and scooter trails are winding through the park. No matter how you choose to spend your time in Parque de María Luisa, it is sure to be an unforgettable experience.
15. MUSEO DE BELLAS ARTES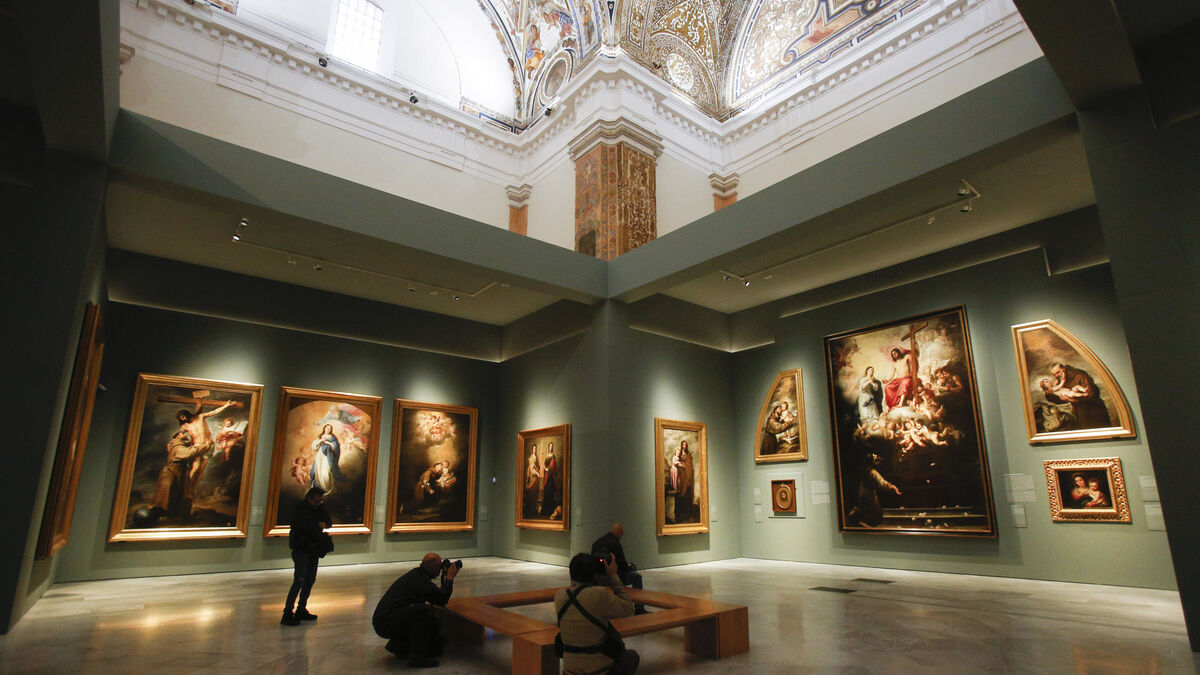 No visit to Seville would be complete without a stop at Bellas Artes Sevilla, one of Spain's most renowned art galleries. Whether you're a fan of contemporary art or looking to learn more about Spain's rich history, there is something here for everyone.
Upon entering, you will be greeted by an array of masterpieces from some of Spain's greatest painters, including Goya and Velázquez. The museum also boasts an impressive selection of medieval and Renaissance sculptures, including the bronze statue of Santo Domingo de Silos. There are also extensive collections of coins, jewels, and relics from ancient civilizations.
Bellas Artes Sevilla is more than just a museum; it also hosts regular cultural activities, such as concerts, lectures, and exhibitions. So don't miss out on this unique opportunity to experience a piece of Spain's culture!
16. MERCADO DE TRIANA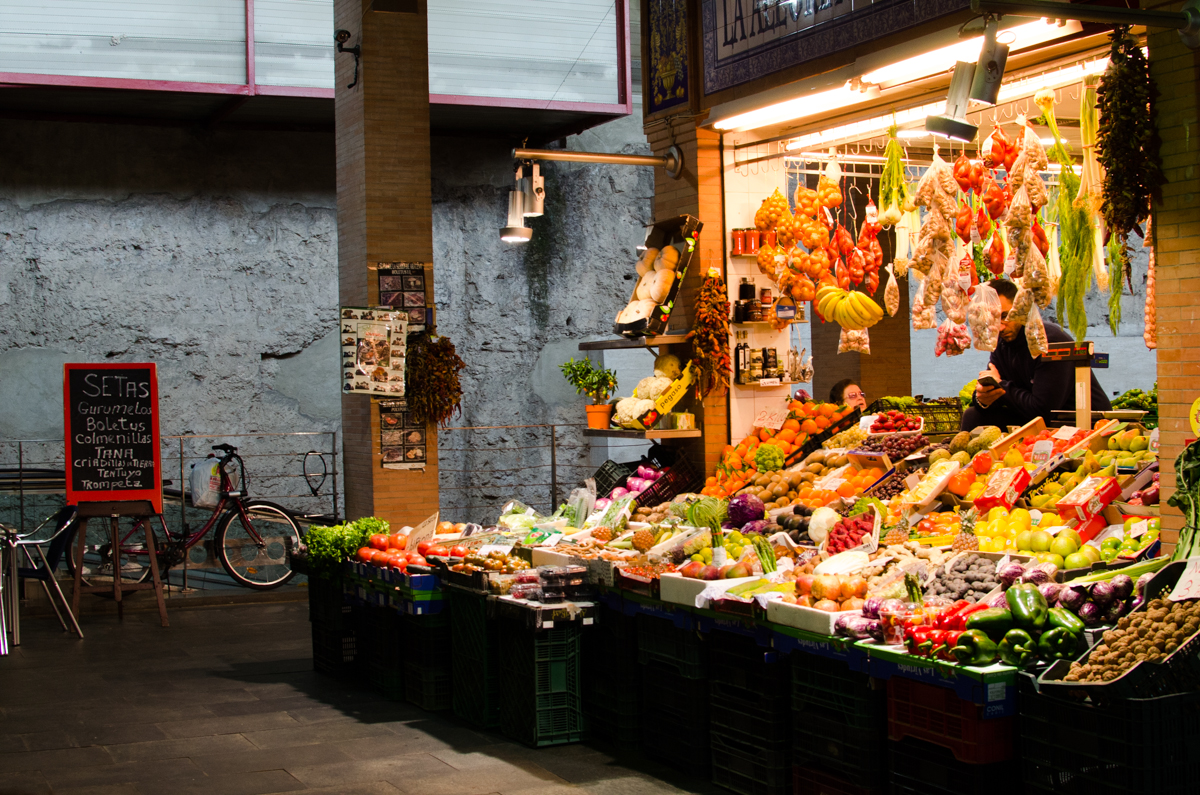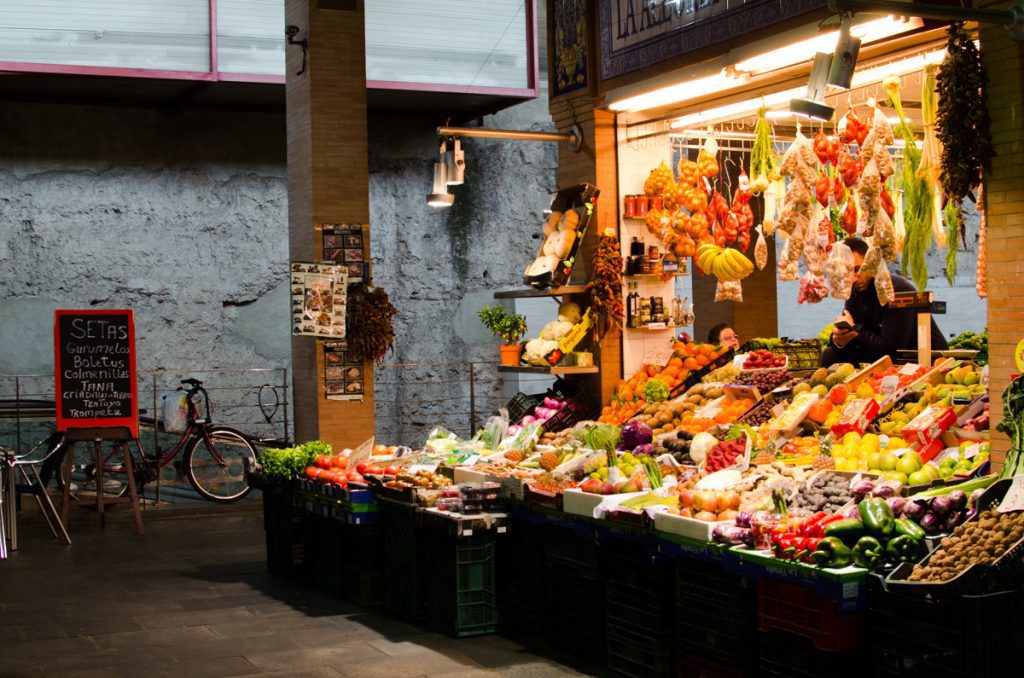 When you're in Seville, a visit to the Mercado de Triana is a must! The market is a lively and vibrant gathering place in the picturesque Triana neighborhood. Inside, you'll find an array of stalls selling fresh fruits, vegetables, meats, fish, olives, nuts, and spices. There's also a wide selection of clothing, handicrafts, souvenirs, and more.
This colorful market dates back to the 19th century, and it's still a popular spot for locals and tourists alike. It's the perfect place to pick up some gifts or simply people-watch. As you wander through the market, you'll be treated to traditional music and friendly vendors who are always happy to help. Don't forget to sample some local specialties like churros con chocolate!
17. HOSPITAL DE LA CARIDAD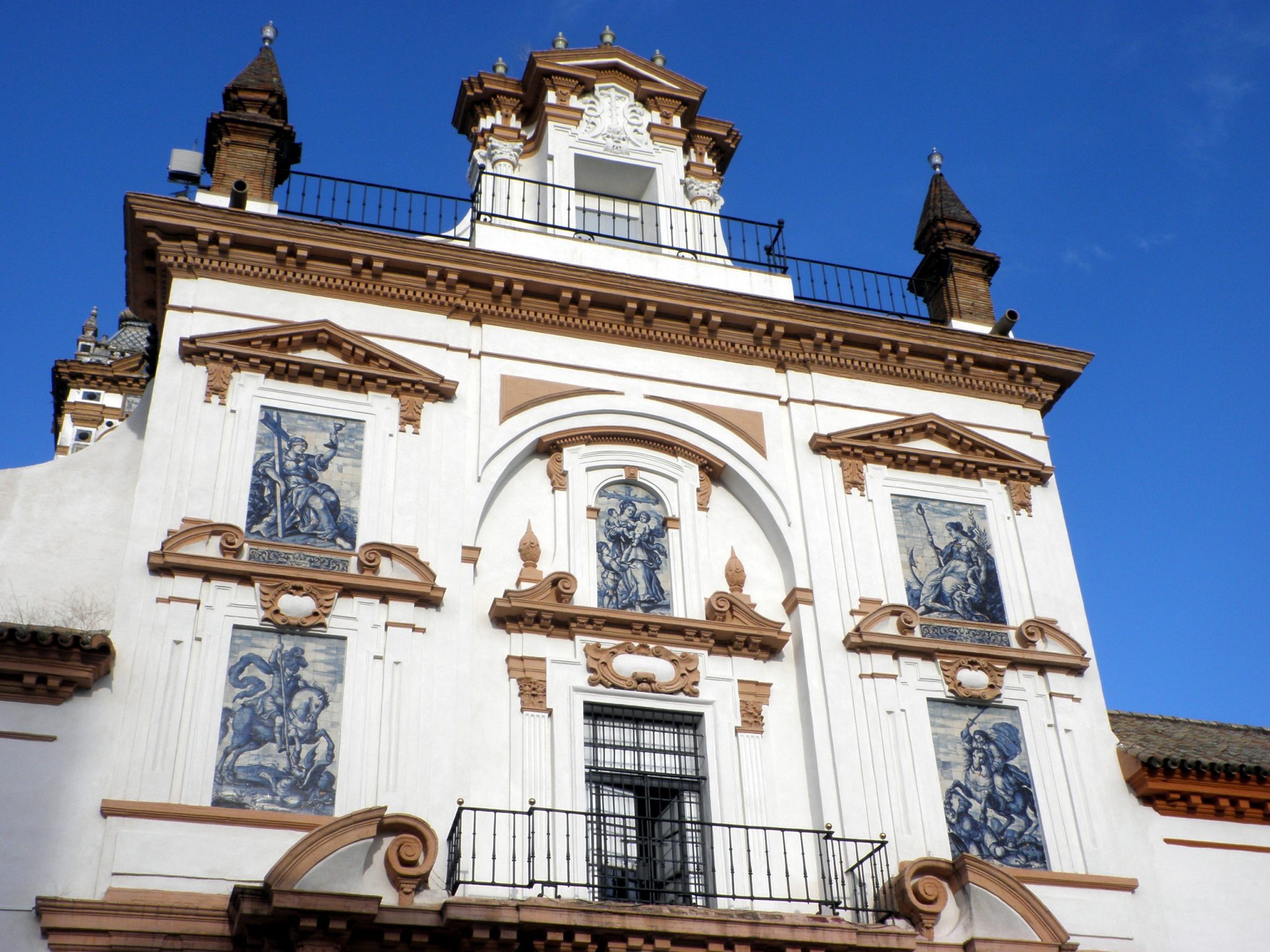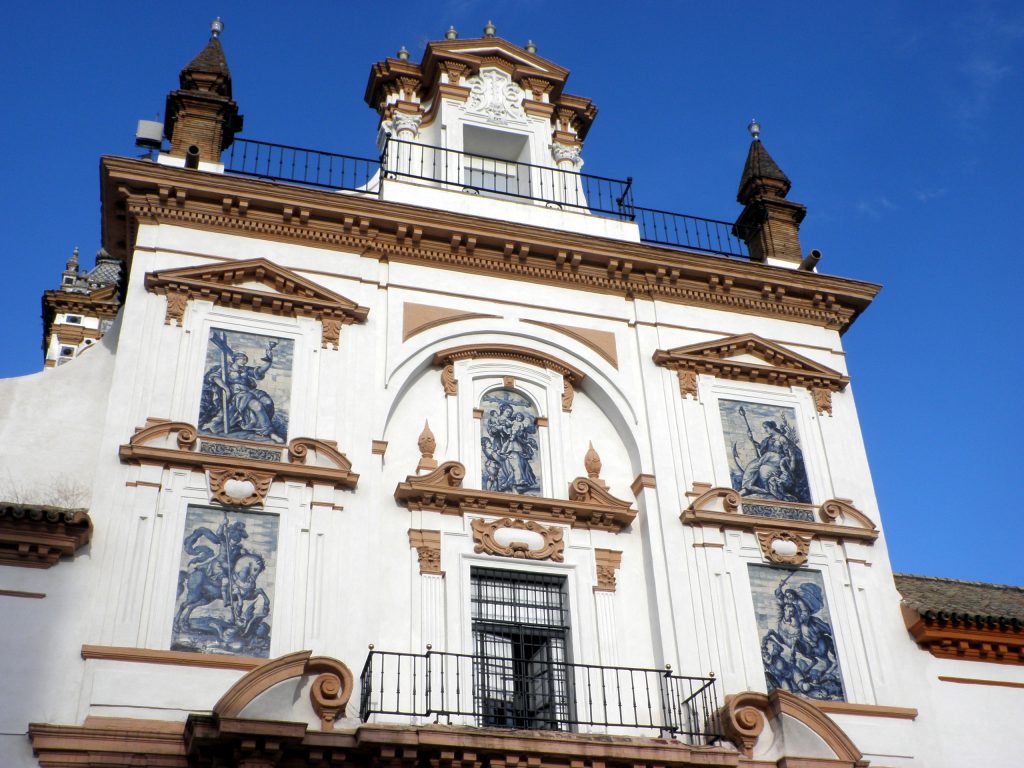 Take a step back in time to one of Seville's most iconic and historically significant landmarks: Hospital de la Caridad. This former hospital and charity home was founded in 1676 and served as a refuge for the needy, poor, and elderly of the city until its closure in 2003.
Today, this grand building stands as a symbol of Seville's heritage, showcasing the historic architecture of the city. Inside, visitors can explore the magnificent chapels with frescoed walls and gilded altars, admire the 17th-century cloisters, and wander through the intricate labyrinth of corridors.
The highlight of any visit is the Sala Capitular (the Chapter Room), where stunning frescoes tell the story of the hospital's founder, Don Luis de Mármol. The frescoes, painted by artist Bartolomé Esteban Murillo, depict Mármol in various acts of kindness and philanthropy as he goes about caring for the sick and needy.
A visit to Hospital de la Caridad is truly a magical experience that will leave you with a deep appreciation for Seville's history and culture. It's an absolute must-see for anyone looking to explore the city's past and discover its unique charm.
18. PALACE OF THE DUENAS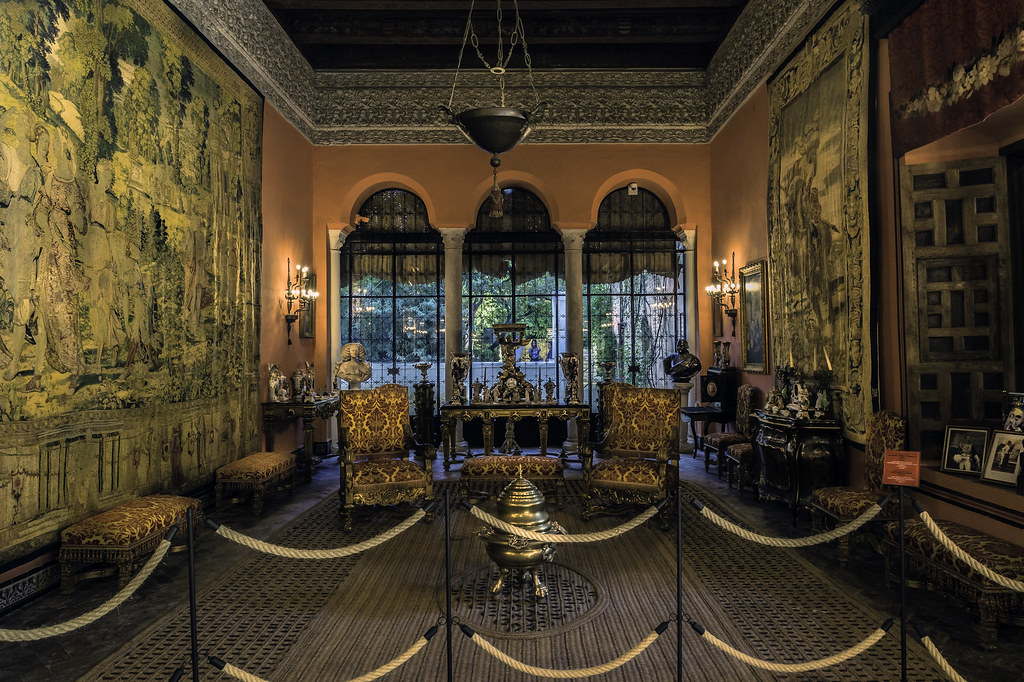 If you're looking to experience a touch of royal grandeur while in Seville, look no further than the Palace of the Duenas. Built in the 15th century, this ornate palace was once the home of the Spanish Inquisition. Although the palace is now a museum, it's still possible to catch a glimpse of its grandeur and mystery as you explore its rooms and grounds.
The palace's two main patios are particularly stunning. The Patio de la Reina is an open-air courtyard with intricate white marble columns and an abundance of lush greenery. The Patio del Príncipe, on the other hand, is enclosed with glass walls and has intricately carved cedar doors. Both of these beautiful spaces make for wonderful photo opportunities.
The Palace of the Duenas also houses several fascinating artifacts from the Inquisition period, including torture instruments, documents, and paintings. You can learn more about this dark period in Spanish history with a visit to the palace.
A visit to the Palace of the Duenas should not be missed while in Seville! Its majestic beauty and intriguing history will leave you enchanted.
19. PLAZA DE TOROS DE LA REAL MAESTRANZA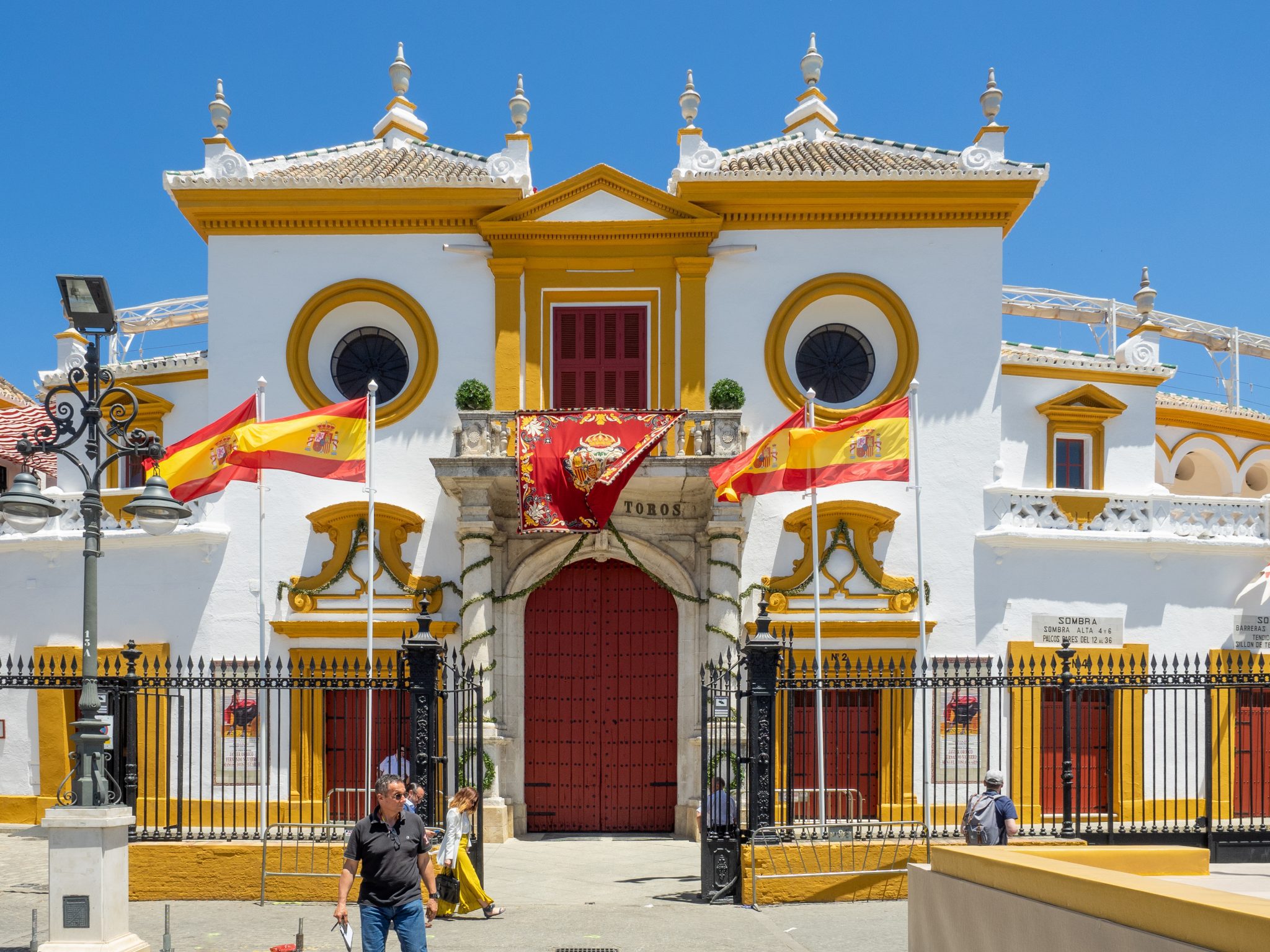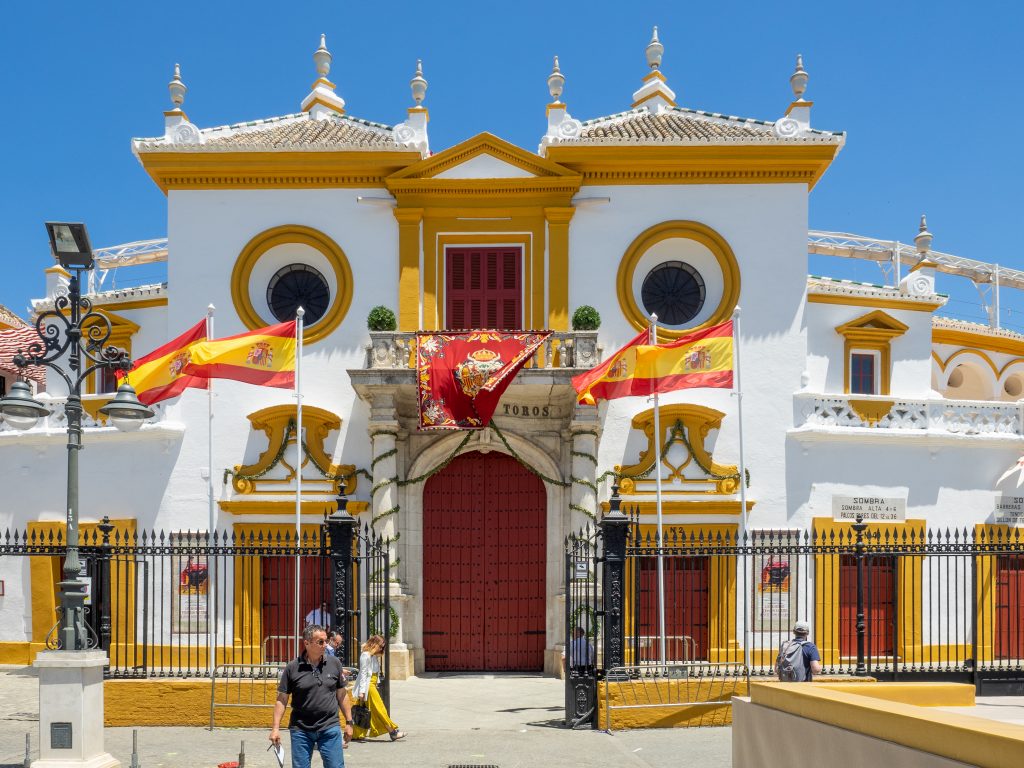 For a truly unique experience in Seville, visit the Plaza de Toros de la Real Maestranza, Spain's oldest bullring. Opened in 1761, this stunning building is a true symbol of Seville and has been listed as a UNESCO World Heritage Site since 1994.
The Plaza de Toros de la Real Maestranza is one of the most beautiful bullrings in the world and serves as a living museum of the Spanish tradition of bullfighting. It stands out not only for its beauty but also for its size—it's the second-largest bullring in Spain and can fit up to 16,000 people.
For those interested in learning more about the history and culture of bullfighting, the Real Maestranza offers daily guided tours that include access to the private museum, the most important parts of the ring, and even the tunnel used by the bullfighters to enter the ring. In addition, visitors can also attend bullfights and see traditional matadors in action.
Visiting the Plaza de Toros de la Real Maestranza is sure to be an unforgettable experience that will leave you with a greater appreciation for Spain's cultural heritage.
20. SEVILLE, Museum of Popular Arts and Traditions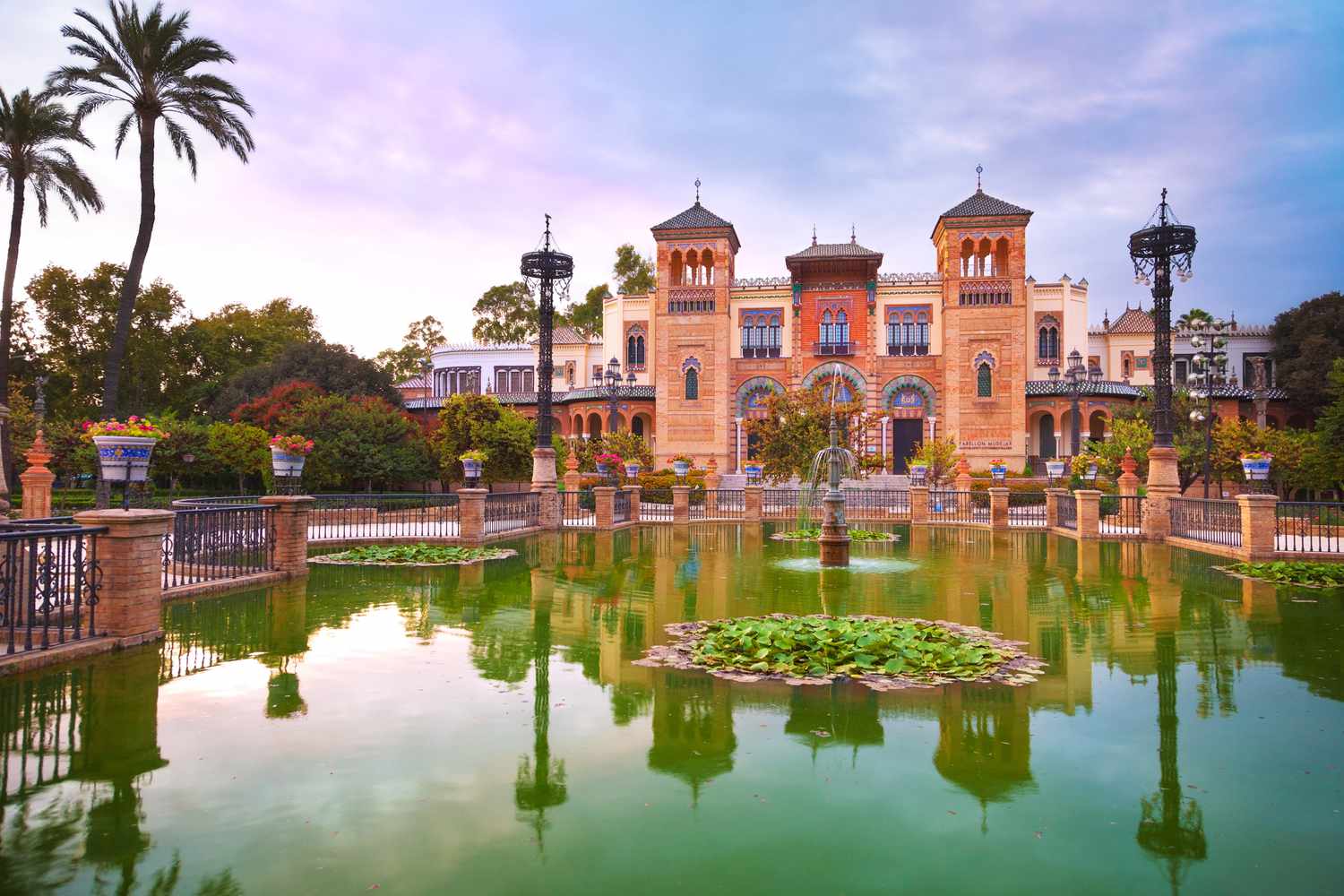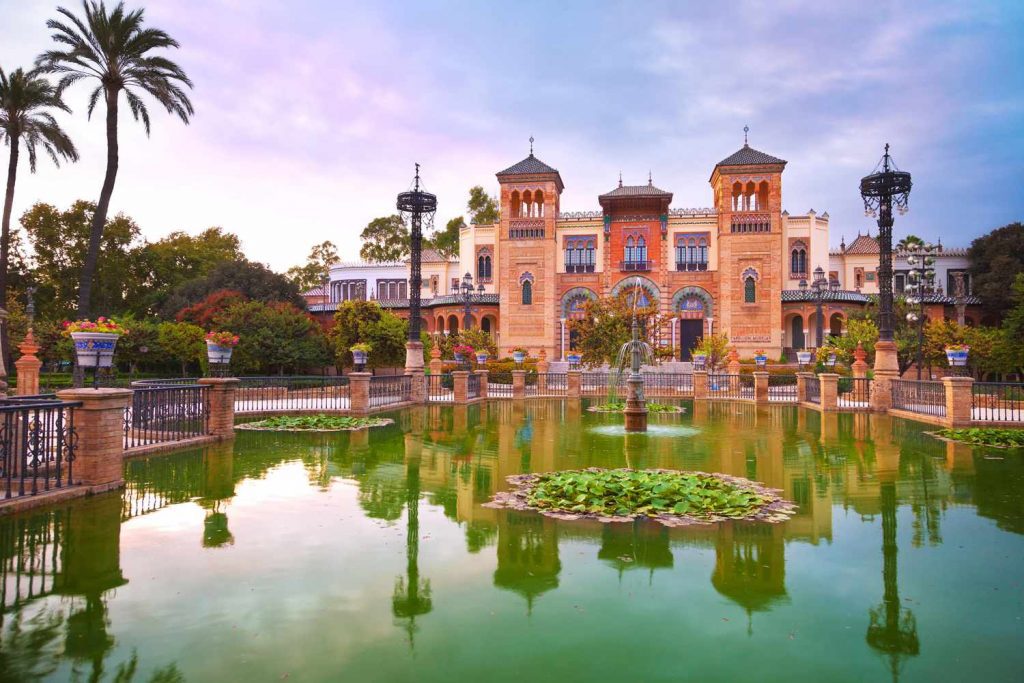 If you're looking for a cultural experience in Seville, the Museum of Arts and Traditions is the place to be. From Spanish Baroque paintings to contemporary works, you'll find it all here. You can wander through the galleries and admire artwork from ancient civilizations to modern times.
The museum also hosts several special events throughout the year including lectures, symposiums, and concerts. You'll also find pieces by artists such as Rubens, Poussin, and Gainsborough. With so much to see and do, you won't want to miss this amazing museum!
Are you looking for an amazing place to explore on your next holiday?
✅ Make sure you'll see the entire collection in Framey App, including addresses, opening hours, and contact information!
If you're searching for more travel inspirations, don't forget to check Framey App (available on Google Play and Apple Store)