Madeira, a small archipelago located in the Atlantic Ocean, off the coast of Portugal, is one of the most breathtaking places on the planet. With its lush mountains, beautiful beaches, and vibrant culture, Madeira is a paradise for travelers of all ages. From exploring the stunning cliffs of Cabo Girão to walking through the ancient streets of Funchal, you won't be disappointed.
Madeira has something for everyone, whether you're looking for an active getaway, an exotic adventure, or a relaxing escape.
Here are 20 reasons why you should visit Madeira right now!
✅ Make sure you'll see the entire collection in Framey App, including addresses, opening hours, and contact information!
1. The most beautiful place in Madeira: Monte Palace Madeira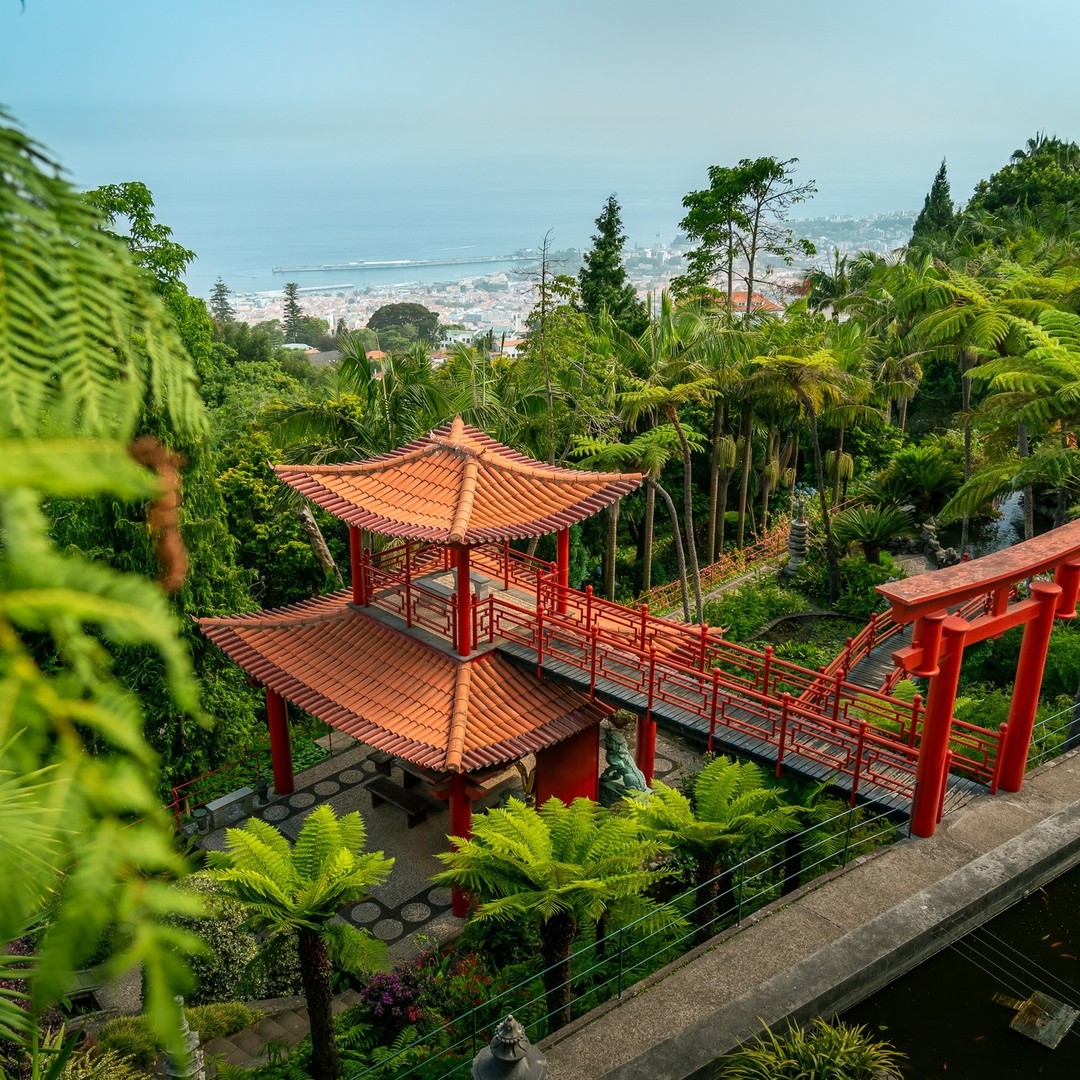 Nestled on the hillside in Madeira's capital, Funchal, lies the Monte Palace Madeira. This magnificent palace is a favorite for tourists and locals alike who are looking for a truly spectacular sight.
Built in the 19th century by wealthy English merchants, the Monte Palace Madeira is comprised of many distinct buildings, each with its unique architectural style. Visitors to this magnificent palace can explore the courtyard, terraces, and gardens which feature intricate sculptures and statues, colorful plants, and stunning views of the Funchal harbor.
The gardens at Monte Palace Madeira are some of the most beautiful in the world. Visitors can take a stroll through the lush gardens, admiring the variety of flora, fauna, and sculptures that line the pathways. There are also plenty of photo opportunities around the gardens and courtyard.
Aside from its beautiful architecture, the Monte Palace Madeira is also home to some of the world's most impressive collections of art. Many of the galleries are dedicated to different eras and styles of art from all over the world, making it an ideal place for art lovers to explore.
The Monte Palace Madeira is a must-see if you're visiting Madeira. From its stunning gardens to its impressive art galleries, it is sure to leave you speechless.
2. Amazing viewpoints: PR8 Vereda da Ponta de São Lourenço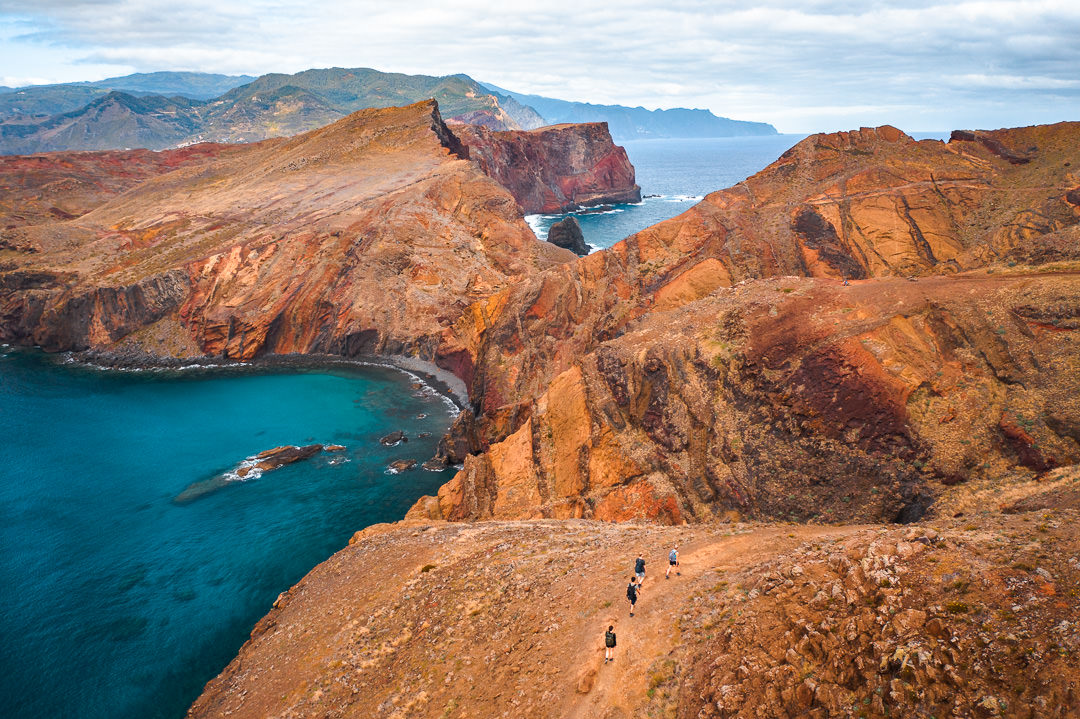 No trip to Madeira is complete without a visit to the breathtaking viewpoint of Vereda da Ponta de São Lourenço. The PR8 trail takes you through some of the most stunning scenery on the island. As you traverse the path, you'll be greeted by stunning sea views, lush vegetation, and colorful flowers. Once you reach the top of the path, you'll have a panoramic view of the north coast of Madeira and the small village of Caniçal in the distance. If you're looking for an amazing spot to take some photos or just admire the natural beauty of Madeira, Vereda da Ponta de São Lourenço is a must-visit.
3. Visit Madeira, the most beautiful island with her amazing garden: Madeira Botanical Garden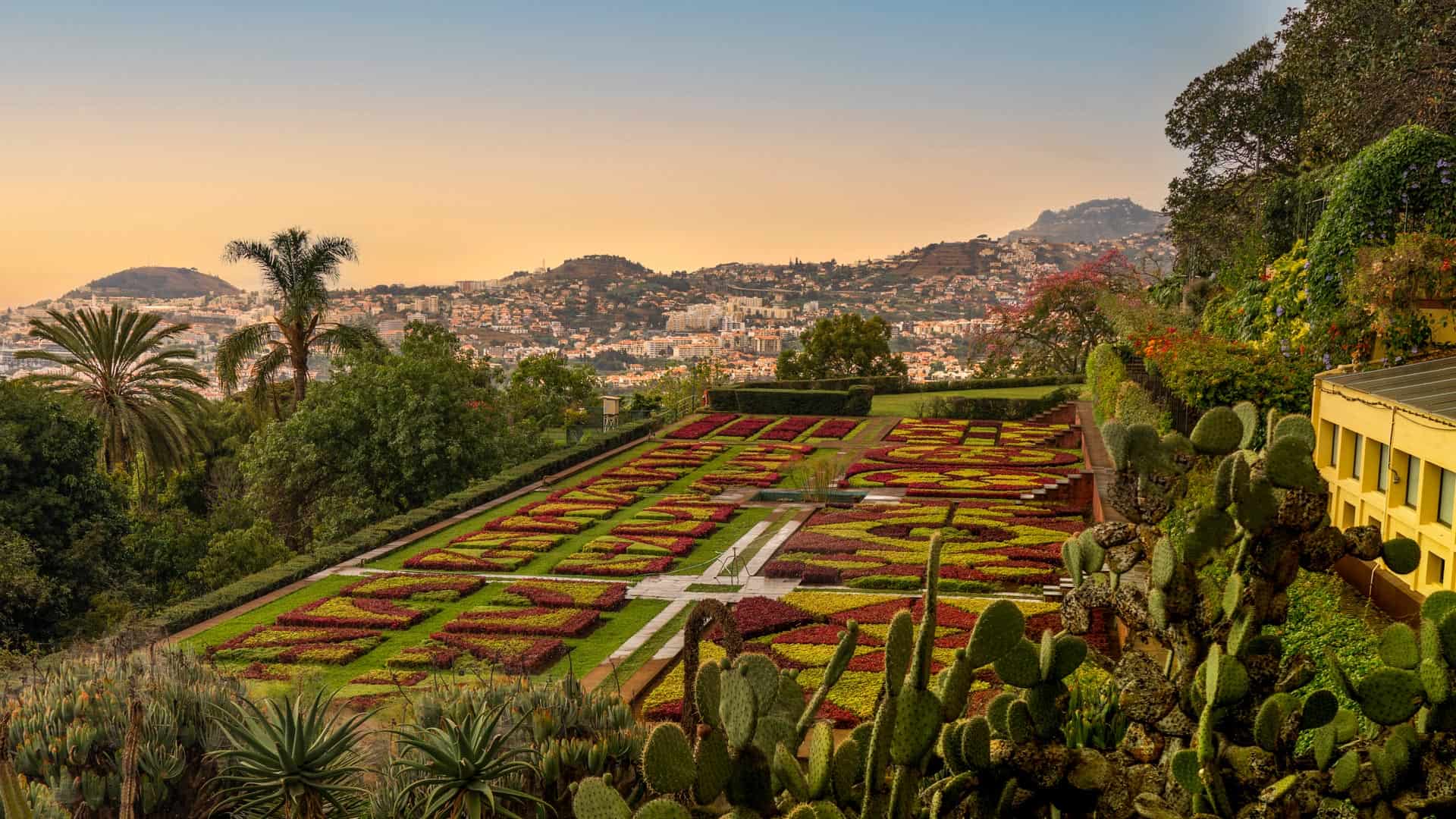 Madeira Island is known for its lush, green, and fragrant gardens that burst with exotic plants, vibrant flowers, and colorful trees. The most impressive of these is the Madeira Botanical Garden, situated in the capital city of Funchal. This beautiful and well-maintained garden offers a breathtaking panorama of the Atlantic Ocean, plus an array of botanical wonders from all over the world.
Take a stroll around the garden and explore the many different species of plants and trees, from the aromatic lavender to the towering palm trees. You'll also find rare orchids, begonias, bougainvillea, and more. Other highlights include a rose garden, a Japanese garden, and a cactus garden with many varieties of succulents.
The Madeira Botanical Garden is also home to many interesting attractions, including a cafe, a small pond, and two playgrounds for children. There are plenty of picnic spots in the park so you can enjoy a relaxing meal surrounded by nature. If you'd like to learn more about the park, you can join one of the guided tours that are available throughout the year.
The Madeira Botanical Garden is an ideal place for a leisurely walk, but it also provides great opportunities for photography and painting. Whether you're looking for an inspirational place for a romantic date or an educational outing with your family, this charming garden has something for everyone!
4. Visit Amazing Porto Moniz Natural Swimming Pools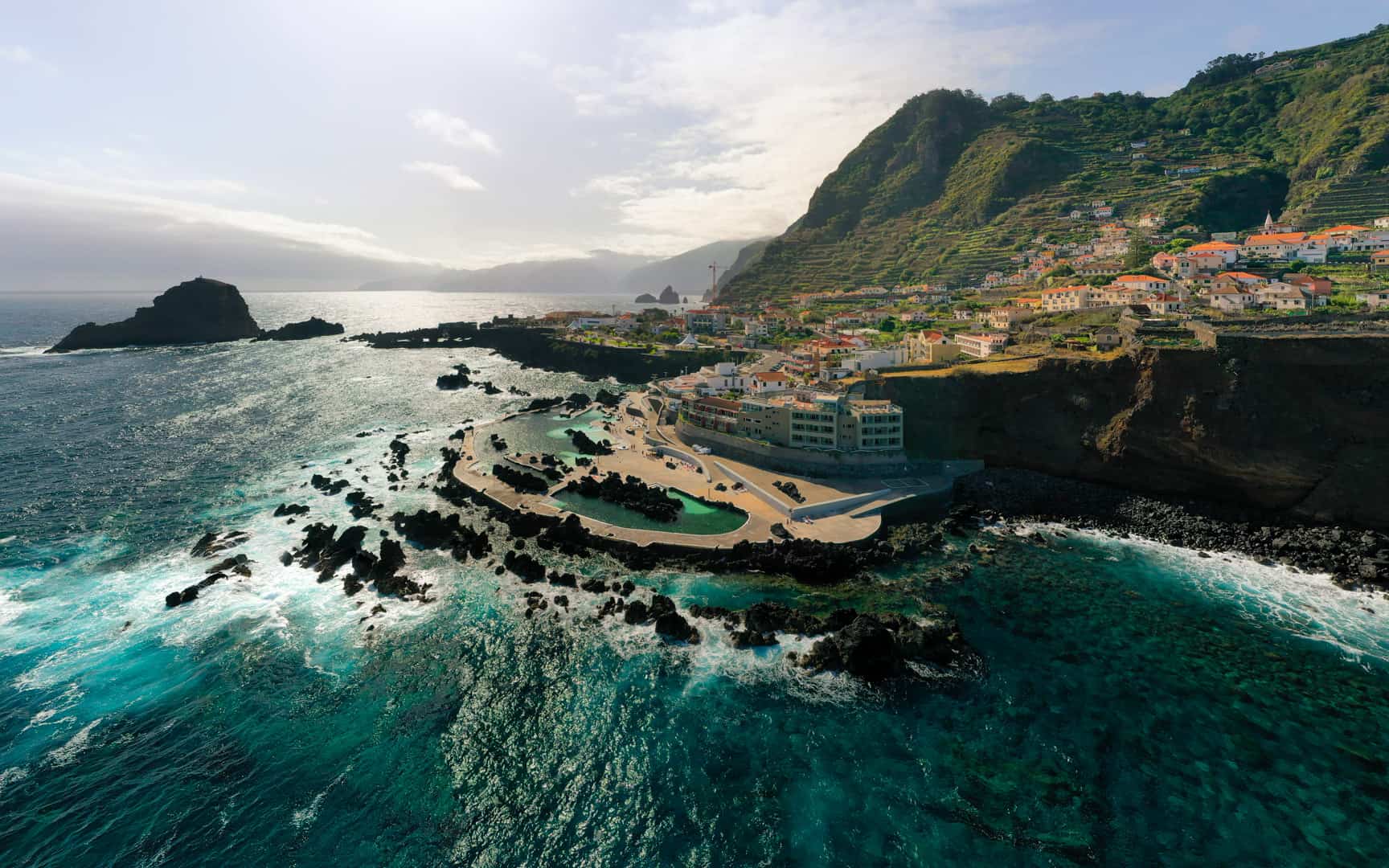 The beautiful Porto Moniz Natural Swimming Pools is a must-see in Madeira. Located on the northwest coast of the island, the pools have been formed by the lava flows from centuries ago.
The spectacular rock formations create natural pools of saltwater and freshwater. These pools are perfect for swimming, snorkeling, and other water activities. Not only that, but they also offer some of the most breathtaking views in Madeira.
The Porto Moniz Natural Swimming Pools are an amazing sight to behold. If you're looking for a great place to spend the day, this is it. With crystal clear waters and stunning views, the pools provide a perfect spot for relaxation and exploration.
Be sure to bring a swimsuit and some sunscreen if you plan on swimming in the pools. Don't forget your camera too as you'll want to capture the breathtaking views for years to come.
So why not take a dip in one of Madeira's natural swimming pools and enjoy the stunning views? Porto Moniz Natural Swimming Pools is a must-see on your visit to Madeira!
5. Visit Funchal Cathedral, a beautiful place for your soul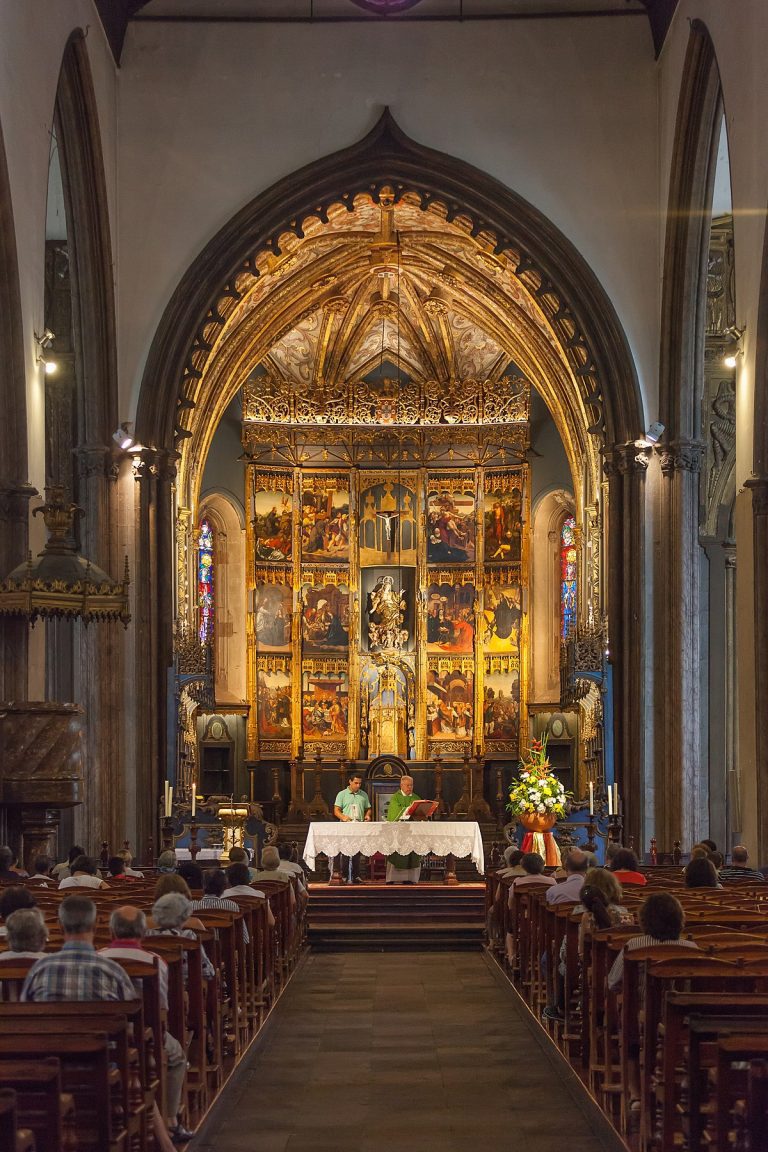 The Funchal Cathedral, located in the city of Funchal on the Portuguese island of Madeira, is a stunning Roman Catholic cathedral and one of the most important religious buildings in the country. The Funchal Cathedral, built between 1514 and 1558, was the first large stone building in Madeira and is now one of its most beautiful.
The cathedral is especially remarkable for its detailed architectural features which have been preserved over the centuries. One can see an amazing mix of architectural styles from various periods, including Baroque and Manueline. Inside the Funchal Cathedral, you'll find stunning stone sculptures, chapels, and altars that are decorated with intricately carved wood and stone.
The cathedral also has a lovely courtyard and gardens filled with lush vegetation and unique trees. There are several benches placed around the garden, offering visitors a great place to sit down and relax while admiring the beauty of this special place.
The Funchal Cathedral is an awe-inspiring sight and a great place to take some time out to reflect upon your faith or simply enjoy the peace and beauty of this sacred space. Whether you're a believer or not, this is a must-visit destination when in Madeira.
6. Visit a fairytale village: Valley of the Nuns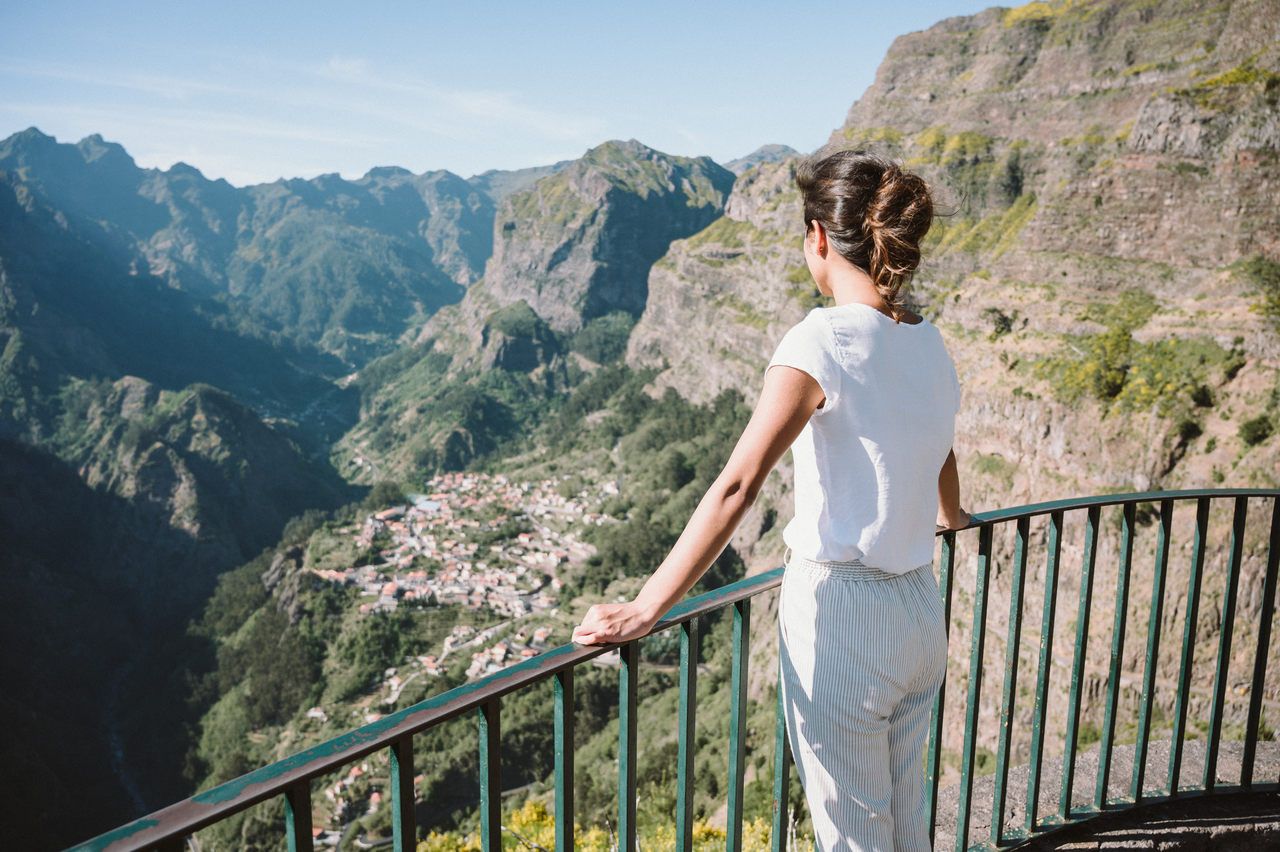 Take a step back in time and visit the Valley of the Nuns, a fairytale village located in Madeira, Portugal. This beautiful village is set in a valley that has breathtaking views of the mountains and lush green fields. The village itself is full of charm, with its old churches, cobblestone streets, and centuries-old homes. There are many activities to take part in while visiting the Valley of the Nuns, including enjoying traditional Portuguese food, exploring the old buildings and walking trails, or simply taking in the scenery. There are even boat trips available to view the local wildlife. It is truly a unique experience and an ideal way to get a taste of the real Madeira.
7. A must-do: Funchal Cable Car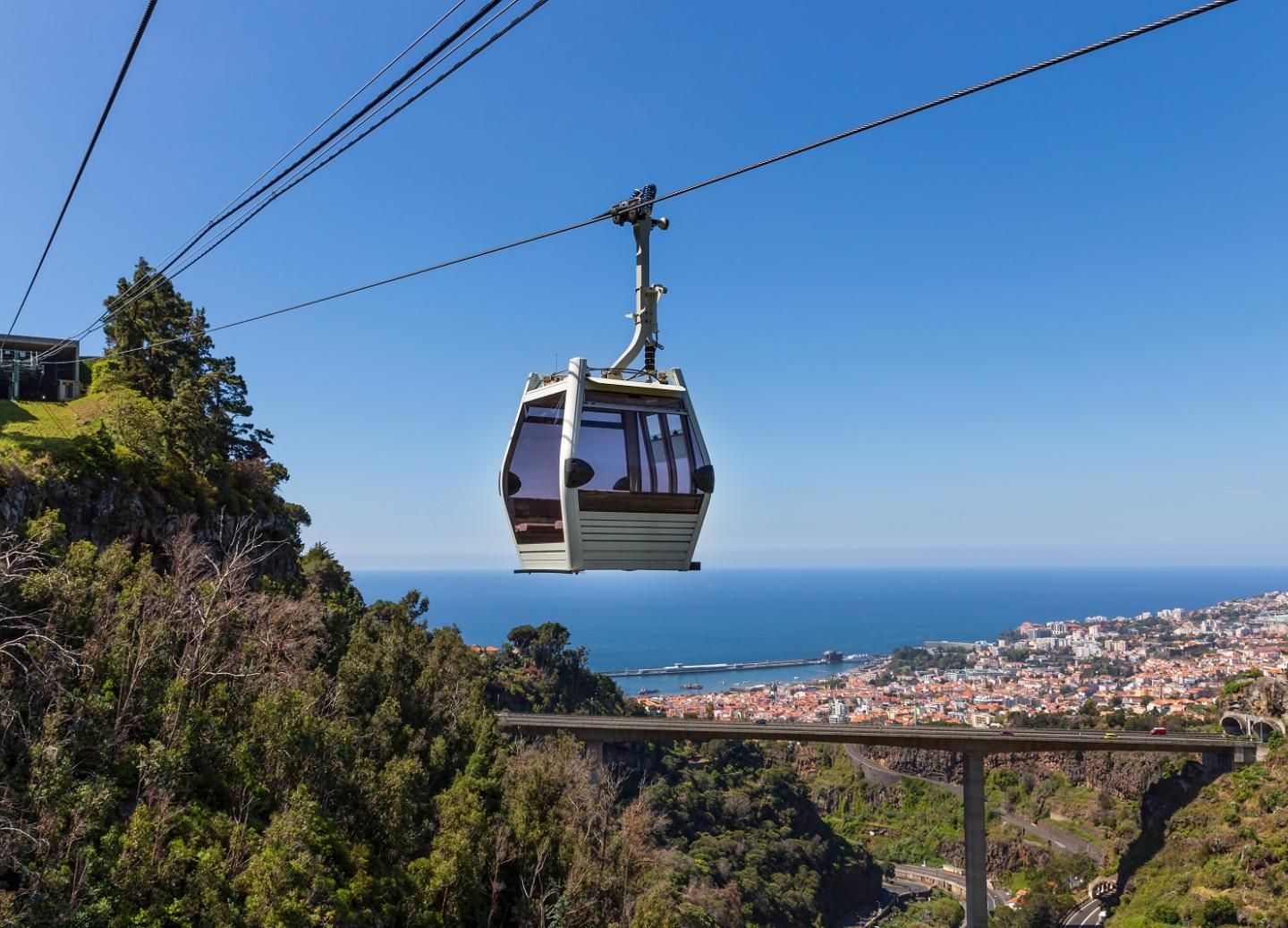 If you're looking for adventure and breathtaking views of Funchal, the Funchal Cable Car is a must-do. The cable car journey is 5.2 kilometers long and takes about 12 minutes. The cable car will take you from the lower station at Parque Municipal in the center of Funchal to the upper station at Monte. At the top, you will have amazing views of Funchal, the bay, and the surrounding mountains.
At the upper station, there are a few places to explore including a café, restaurant, souvenir shops, and lovely gardens. You can also hike up to a viewpoint for a great panorama of the city.
The Funchal Cable Car is a great way to get away from the hustle and bustle of the city and explore one of the best attractions in Madeira.
8. Visit Farmers' Market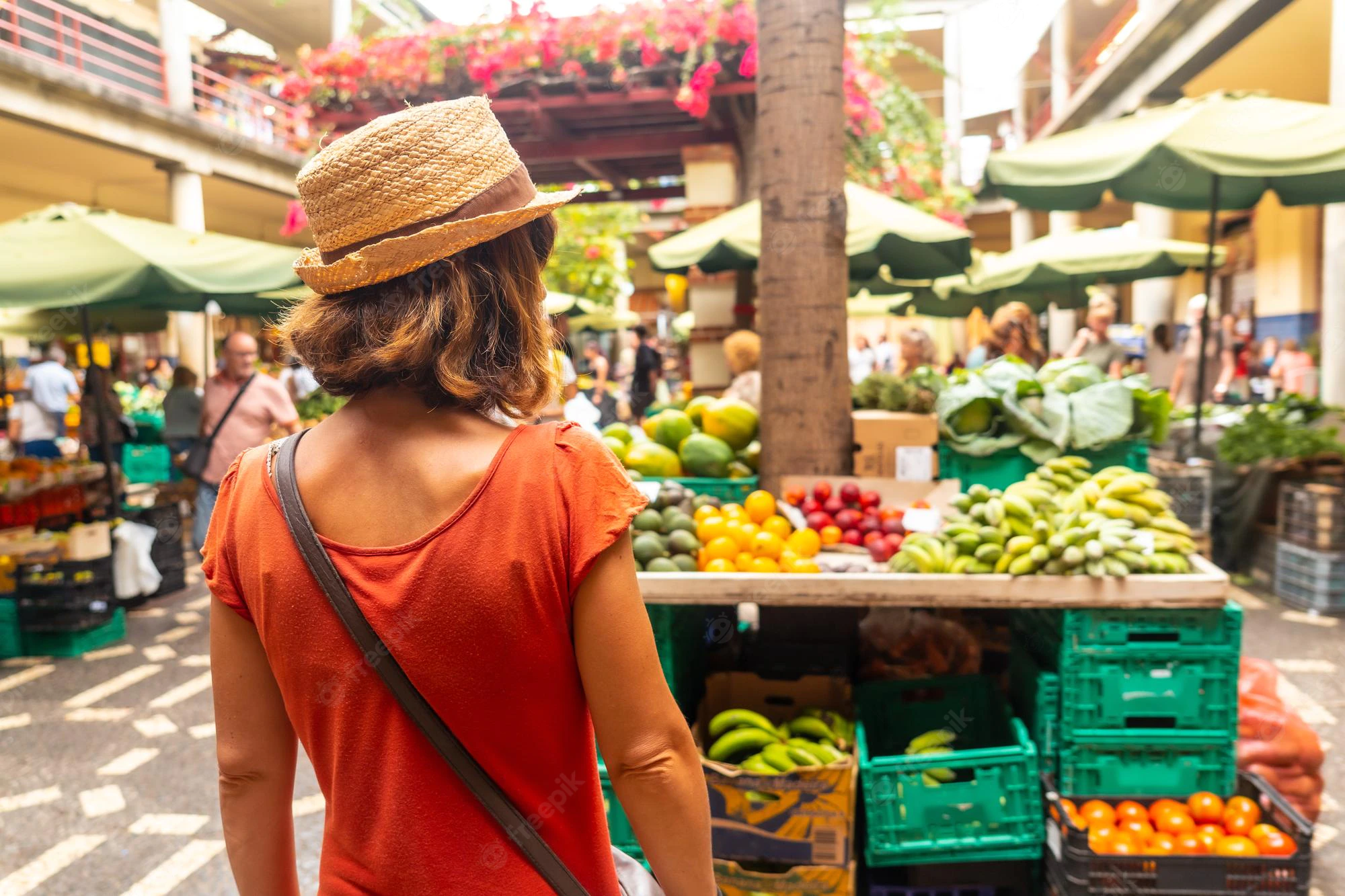 Madeira is known for its agricultural produce, and it has some of the best farmers' markets in the world. A visit to one of the many farmers' markets on the island will show you all the fresh fruits and vegetables available here. Whether you're looking for local avocados, bananas, oranges, or anything else, you can find it at one of the farmers' markets in Madeira.
The Mercado dos Lavradores in Funchal is one of the best-known and most visited farmers' markets in Madeira. It dates back to 1882 and is home to a variety of stalls selling everything from local fruit and vegetables to homemade sweets and jams. On the weekends, the market is even livelier as locals come to shop and mingle with the tourists.
Other popular farmers' markets in Madeira include the market at Ponta do Sol and the market in Calheta. Both offer a variety of local produce and handicrafts that you won't find anywhere else. So don't forget to add a visit to a farmers' market when planning your trip to Madeira!
9. Wonderful place in Madeira: São Vicente Caves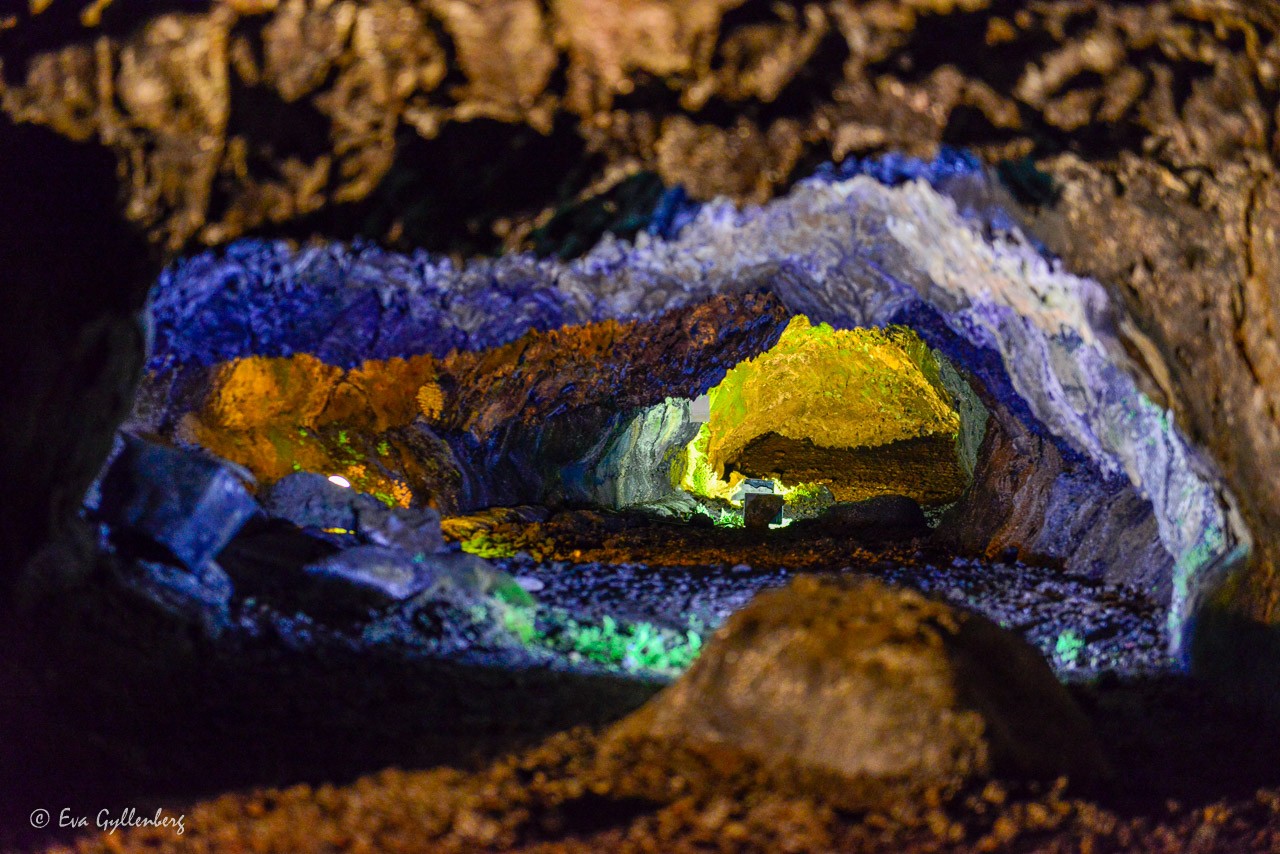 The São Vicente Caves are one of the most spectacular natural wonders in Madeira. Located in the northwest of the island, these caves are a must-visit for anyone exploring Madeira's incredible landscape.
At the entrance to the São Vicente Caves is a large hole that leads down into a deep underground cavern. Inside the cavern are some of the oldest rocks in Madeira, which are millions of years old. The walls of the cave are filled with stalactites and stalagmites, making it an awe-inspiring sight.
To explore the caves, visitors can either take a guided tour or rent one of the many boats available at the entrance to the caves. During the tour, visitors will be able to learn more about the history of the caves and see some of the amazing rock formations. They will also have the opportunity to take photos of the beautiful scenery inside the cave.
At the end of the tour, visitors will be able to visit the "Museum of Cave Art", which contains some unique paintings from prehistoric times. This museum is dedicated to preserving and promoting the cultural heritage of this ancient and mysterious place.
Visiting the São Vicente Caves is an experience that everyone should have at least once in their lifetime. The beauty and history of these caves make them an unforgettable destination for all travelers to Madeira.
10. Go to see Pico do Arieiro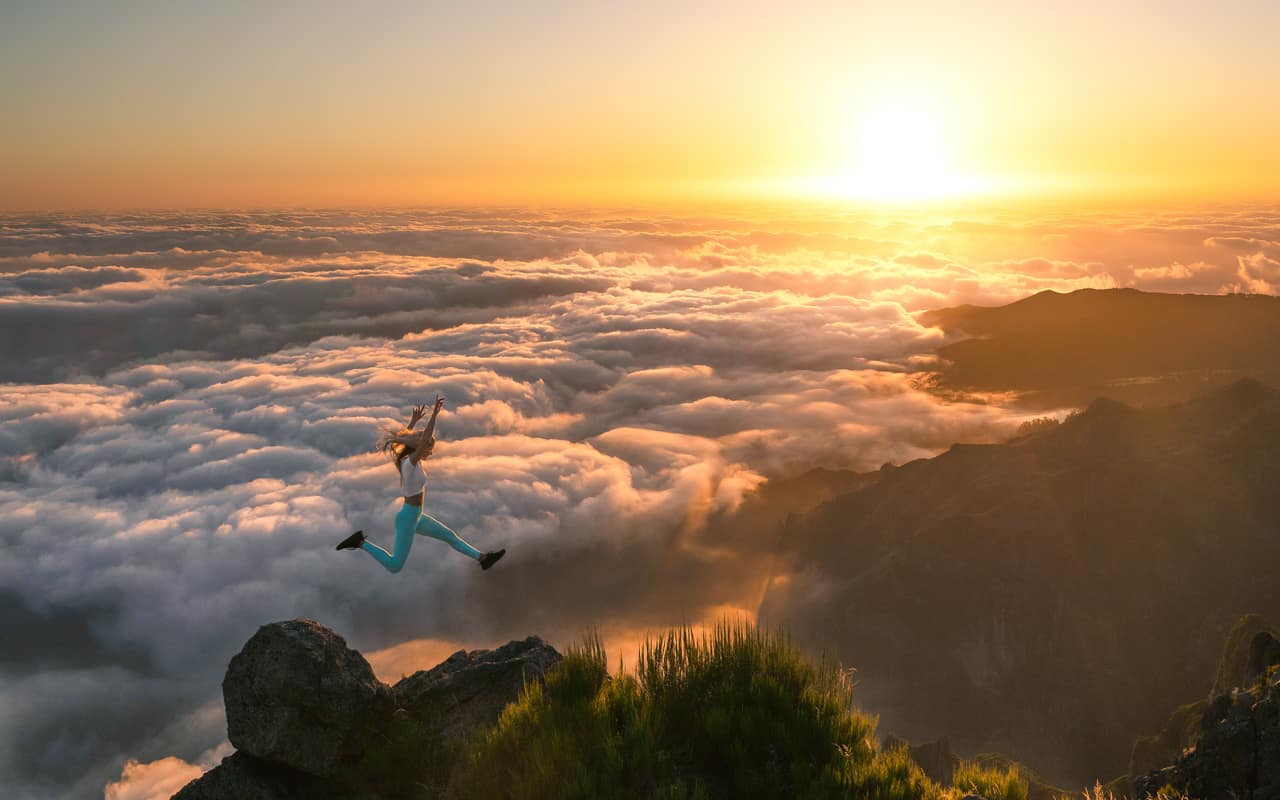 If you're looking for a magnificent view in Madeira, then Pico do Arieiro is the place for you. Located in the highest mountains on the island, this is one of the most stunning places in the world. You can take a hike and admire the breathtaking views from the top. The climb will be worth it as you'll be rewarded with some of the best views that Madeira has to offer. From Pico do Arieiro, you can get a spectacular view of Funchal and the entire island of Madeira. On a clear day, you can even spot the islands of Porto Santo and Desertas. Don't forget to bring your camera – you'll want to capture the incredible views that you'll find here!
11. Visit CR7 Cristiano Ronaldo Museum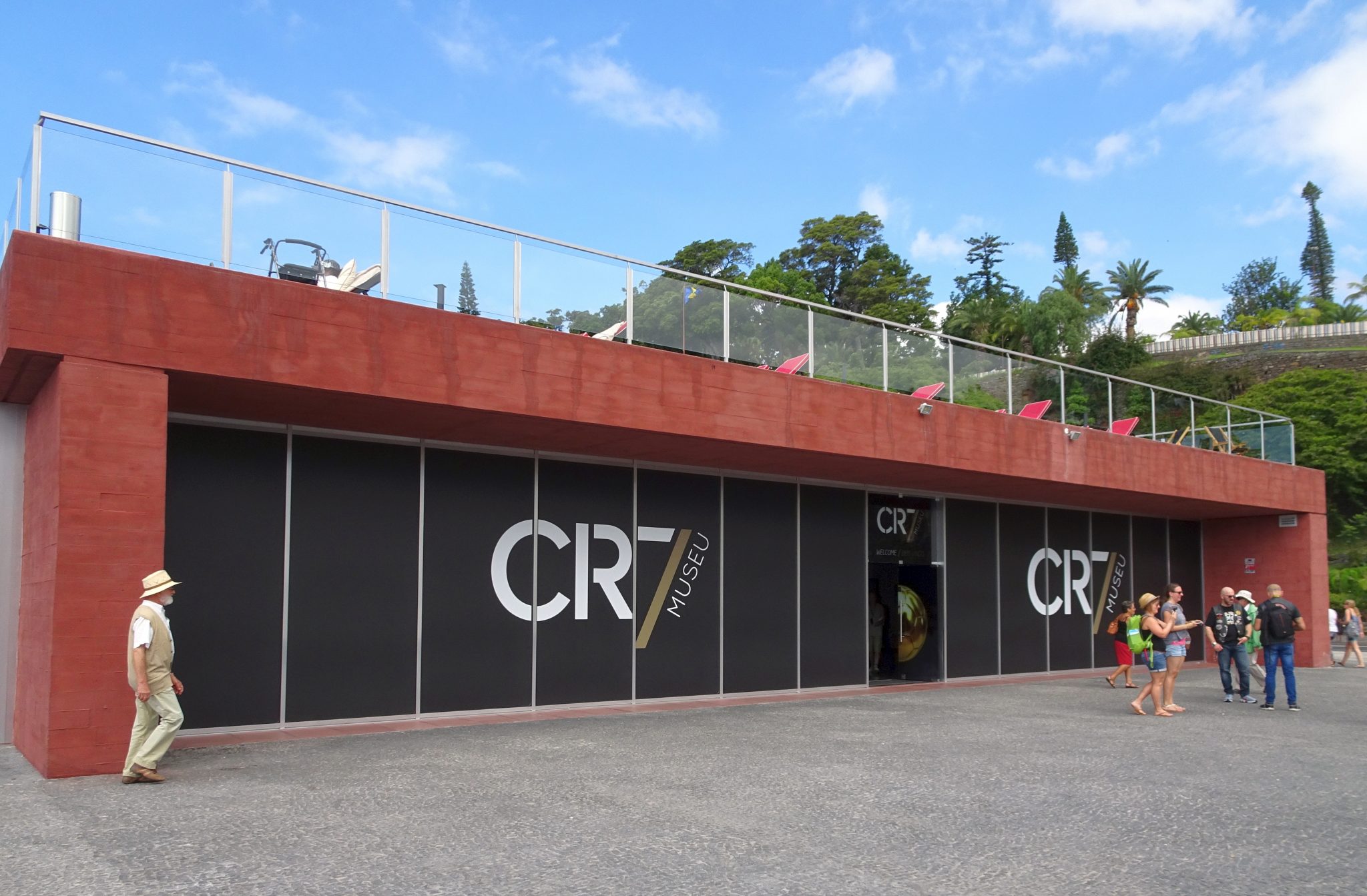 If you're a soccer fan, then you won't want to miss a visit to the CR7 Cristiano Ronaldo Museum in Madeira. The museum is located in Funchal, the capital city of Madeira, and features many artifacts from Ronaldo's career, including trophies, awards, and other memorabilia. You can also watch videos and documentaries about his achievements and learn about his amazing accomplishments. It's the perfect place for anyone interested in the world of soccer or those who want to get to know Ronaldo better. You don't have to be a soccer fan to appreciate the museum – it's an inspiring experience for everyone.
12. A beautiful park in Madeira: Santa Catarina Park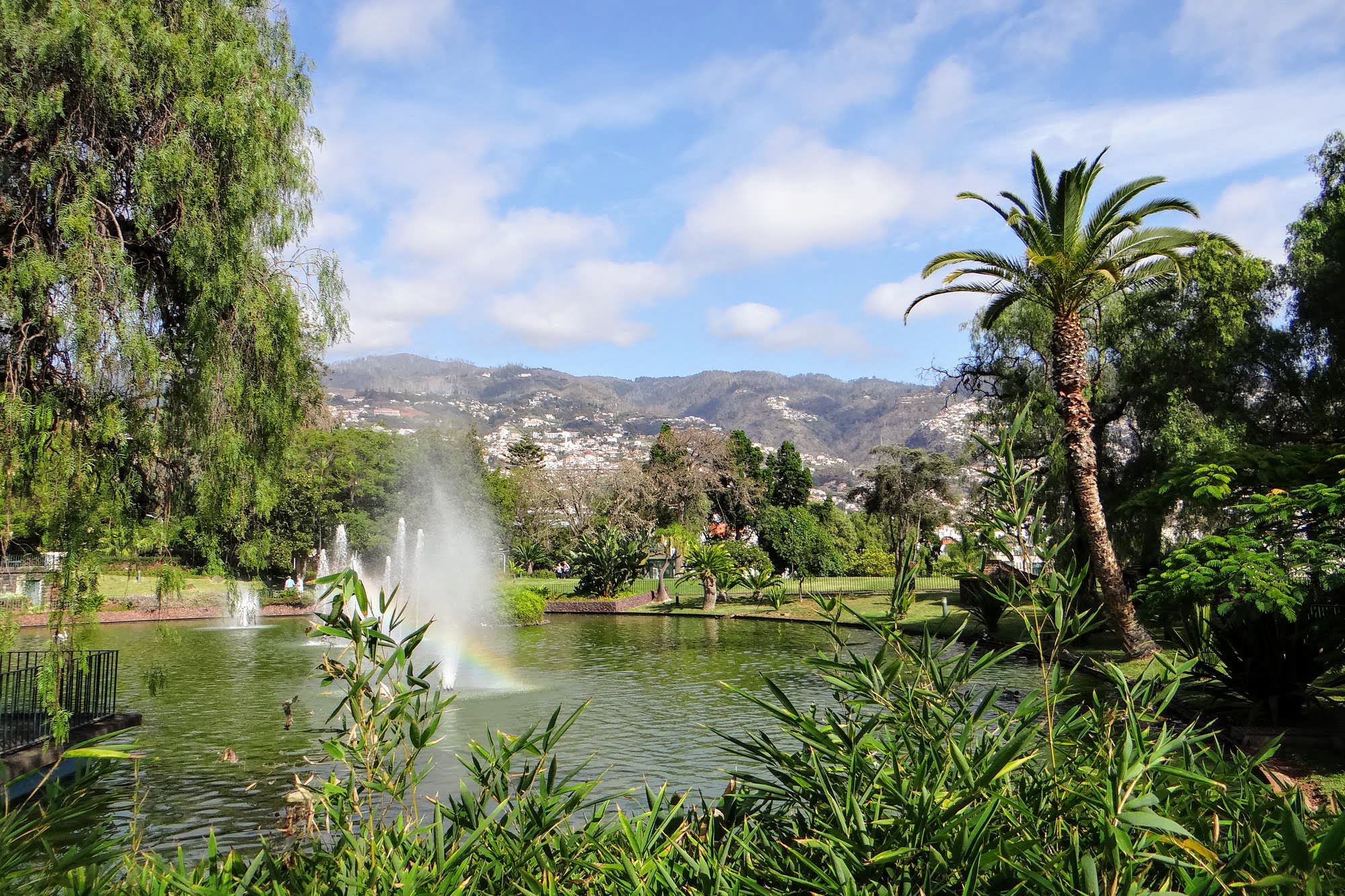 Located in the heart of Funchal, Santa Catarina Park is one of the most beautiful parks in Madeira. This park covers an area of 1.5 hectares and is the perfect place to relax and take in the incredible natural scenery. The park features lush green lawns and trees, making it a great spot for a picnic or just to take a stroll.
Santa Catarina Park is home to many species of native plants, birds, and animals, including the rare Madeira Trocaz Pigeon. It also features a beautiful rose garden with more than 50 varieties of roses, as well as a pond and waterfall. The park is also home to a playground for children, making it a great spot for families.
Santa Catarina Park is one of the must-see places when visiting Madeira. With its lush gardens, unique wildlife, and relaxed atmosphere, it's the perfect place to escape from the hustle and bustle of city life. So, make sure to include it on your list of things to do in Madeira!
13. Visit a lovely little garden in Madeira: Jardines Palheiro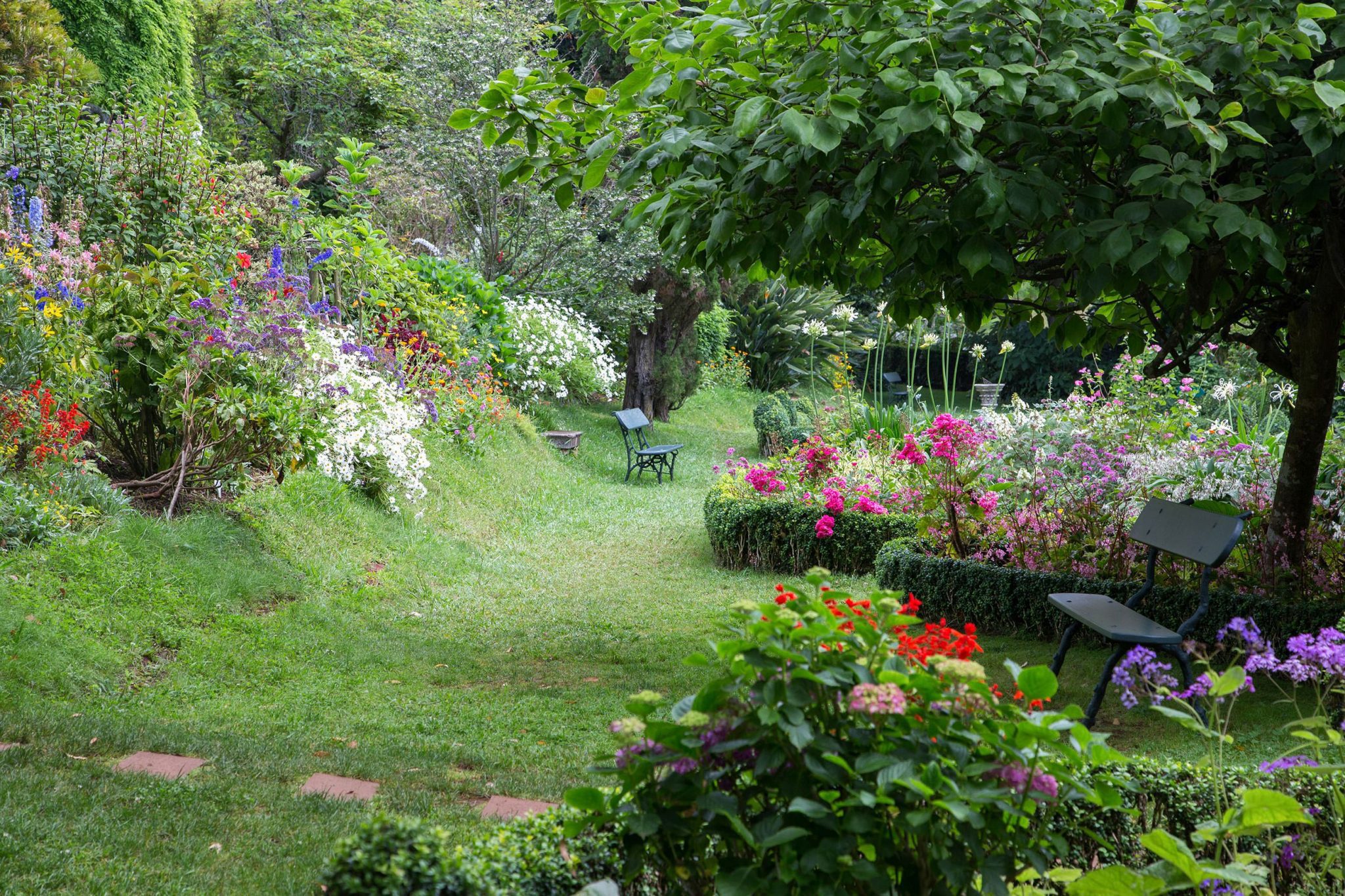 Jardines Palheiro is one of the best places to visit in Madeira for a lovely little garden. It is a tranquil oasis situated in the heart of Funchal, surrounded by lush green lawns and mature trees. Visitors can enjoy a stroll through the gardens while admiring the diverse range of tropical plants, trees, and flowers that adorn this area. The gardens also feature a water fountain and numerous sculptures throughout its grounds. The gardens offer a beautiful place to take a break from your day, have a picnic, or simply relax. Visitors can also enjoy some spectacular views of the city below, making it an ideal place for photography. Jardines Palheiro is the perfect spot for those seeking a peaceful escape from the hustle and bustle of everyday life.
14. See amazing houses with thatched roofs in Santana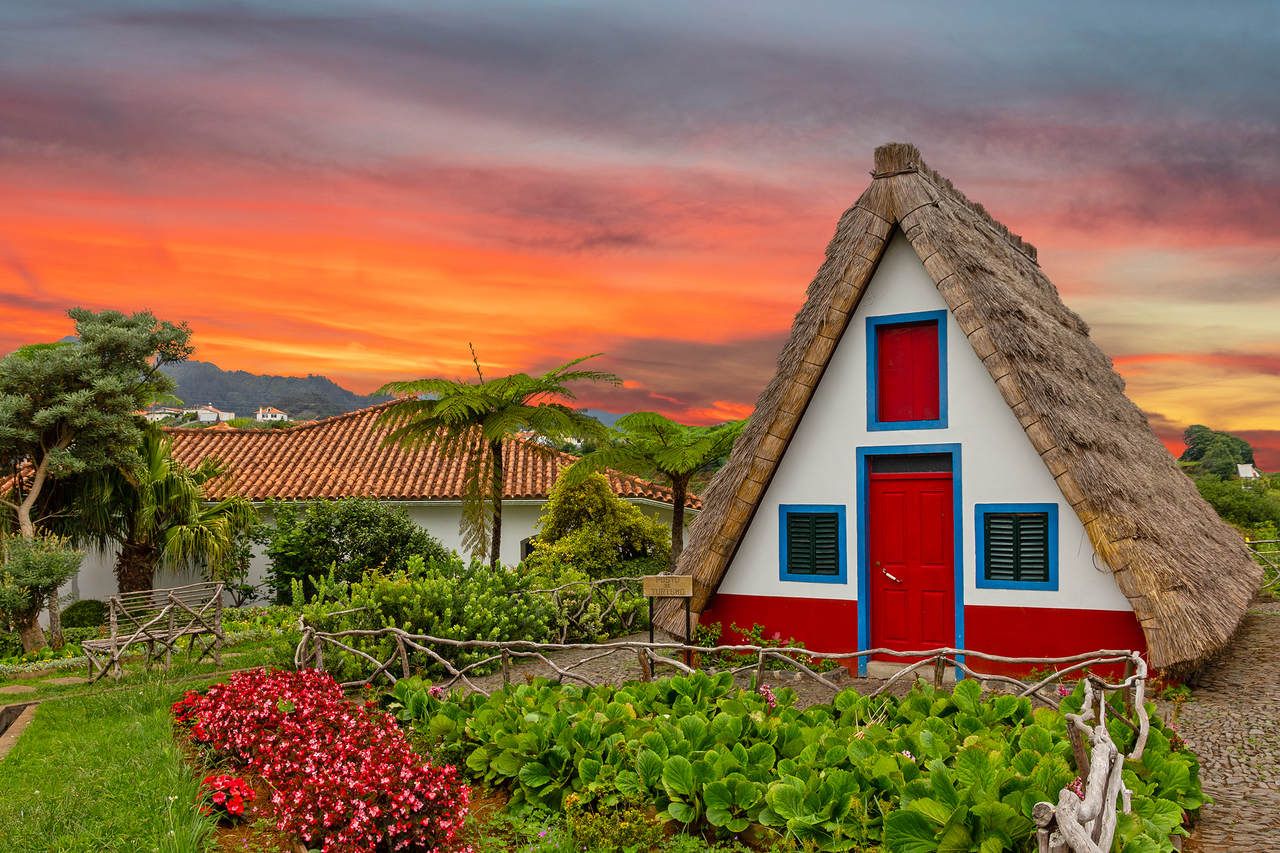 Santana is one of the most beautiful places in Madeira, and it's also home to some of the island's most iconic landmarks. The village of Santana is famous for its traditional houses with thatched roofs, which are a must-see for any visitor. These charming houses provide a glimpse into the island's rural past, and they make for some stunning photo opportunities.
The town itself is worth exploring, with its pretty cobbled streets, quaint shops, and small restaurants. There is also a delightful market in the village center, where visitors can purchase local crafts and souvenirs. Santana is a great place to explore on foot or by bike, and it's easy to find your way around thanks to the clearly-marked pathways.
So if you're looking for a unique experience during your visit to Madeira, be sure to include a trip to Santana in your itinerary. You'll be rewarded with some breathtaking views of the countryside and the chance to admire these traditional thatched-roof houses.
15. Beautiful Art Museum: Museu Quinta das Cruzes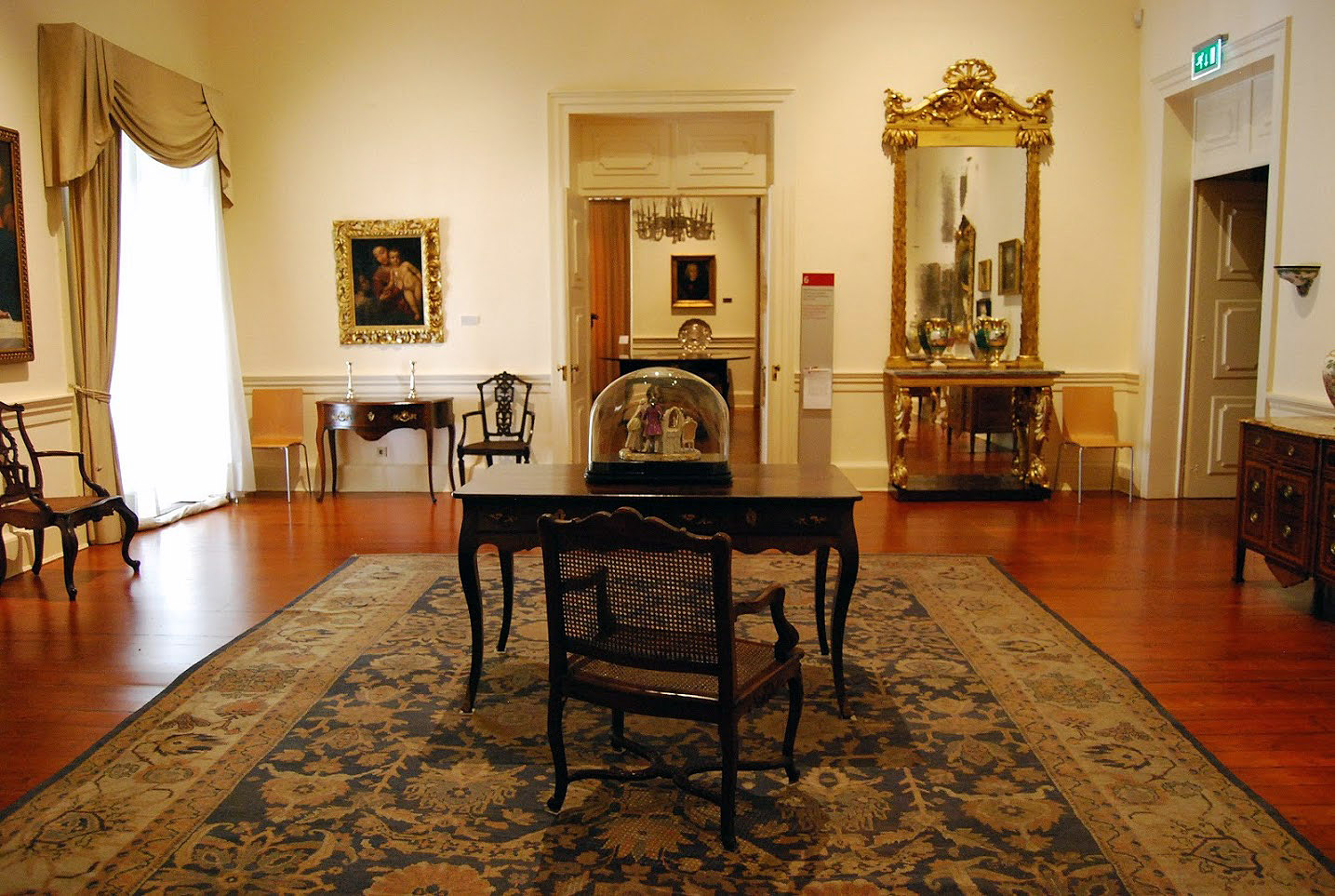 The Museu Quinta das Cruzes is a stunning art museum located in the hills of Funchal, Madeira. This amazing museum is home to an incredible collection of art from the 15th-18th centuries, with a special focus on religious art and sculpture. The museum also contains many pieces from other Portuguese artists as well as artwork from famous international artists like Rembrandt and Goya. Visitors can also explore the unique garden surrounding the building, which includes a variety of rare plants and flowers. The museum offers guided tours so visitors can get a better understanding of the history behind the artwork. No matter what kind of art you enjoy, the Museu Quinta das Cruzes is sure to have something that will interest you. This amazing museum is worth a visit if you are looking to experience some of Madeira's cultural heritage.
16. A beautiful natural scene: 25 Fontes Falls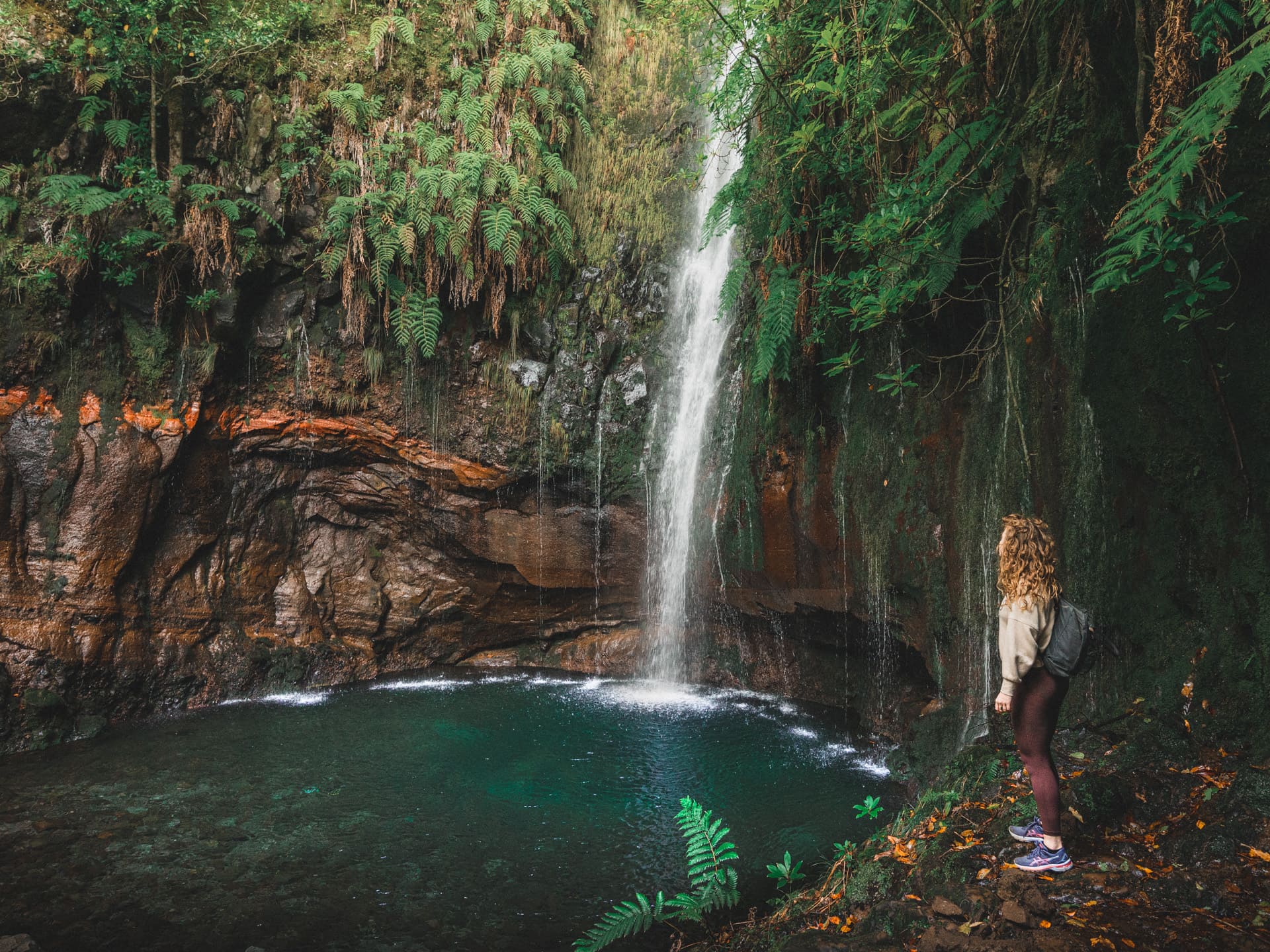 25 Fontes Falls is one of the most stunning and unique sights on the island of Madeira. Located in the lush green Ribeira Grande Valley, the waterfalls cascade down a steep mountain to a small pool below. The name 25 Fontes comes from the fact that it appears as if there are twenty-five separate cascades. The falls are accessible by an easy hike from the nearby town of Santana, which takes around 30 minutes. At the base of the falls, there is a large pool of water where you can enjoy swimming, sunbathing, and taking pictures. You can also explore the surrounding area and take in the breathtaking views of the valley and sea. 25 Fontes Falls is one of the most beautiful and serene places in Madeira and is a must-see for anyone visiting the island.
17. If you want to see incredible views, go to Miradouro Eira do Serrado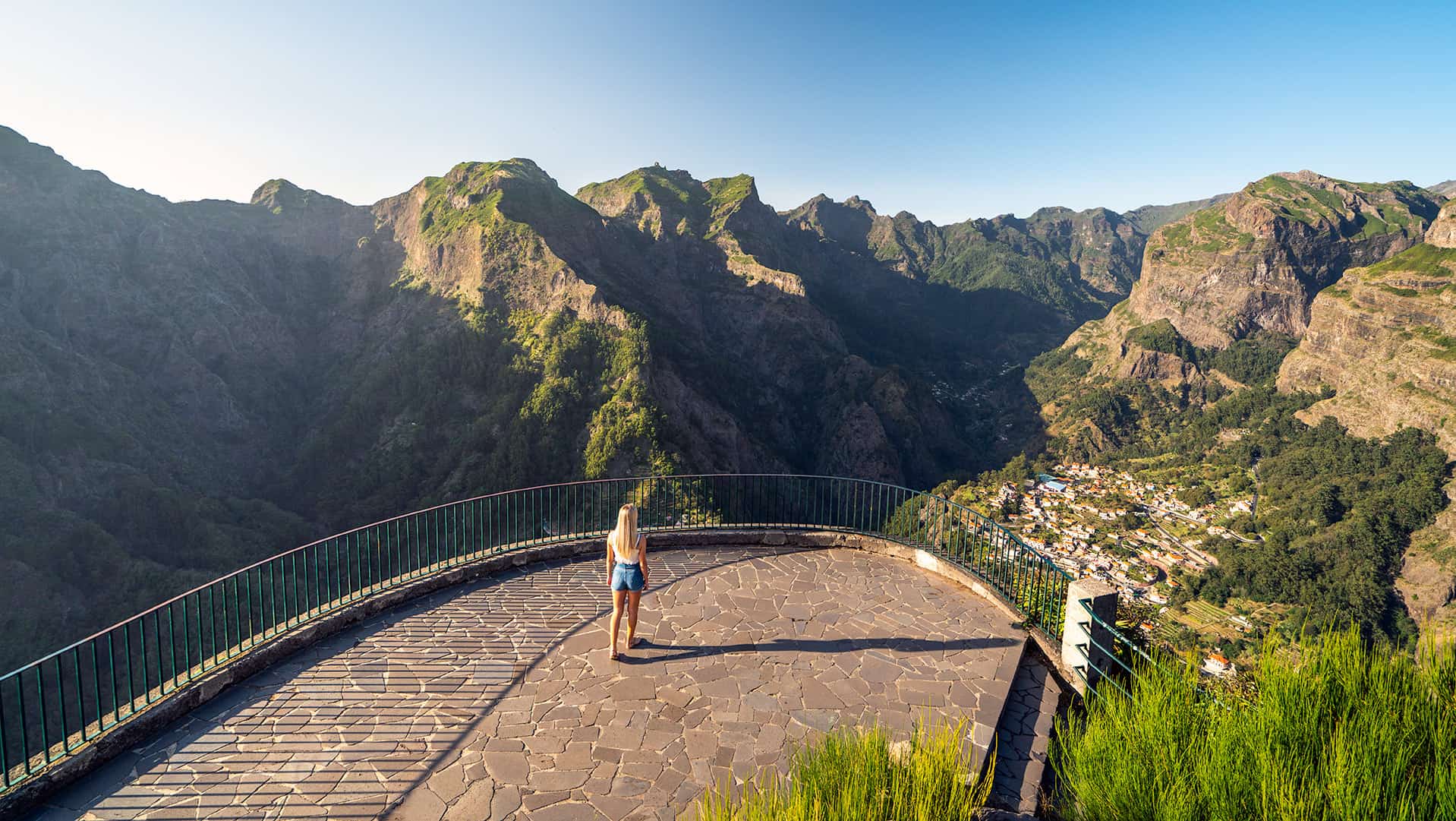 Located in the north of Madeira, Miradouro Eira do Serrado offers you a truly breathtaking view of the beautiful island. From this viewpoint, you can see the deep valleys and soaring mountains of the unique island. This spot is located at an altitude of 1,040 meters and is the highest peak in all of Madeira. You can also take part in a hiking route that takes you to the viewpoint or take the cable car from Funchal. Whatever you choose, the views will be truly unforgettable. So don't miss out on one of the best viewpoints in Madeira.
18. Nature Balcony: PR11 Levada dos Balcões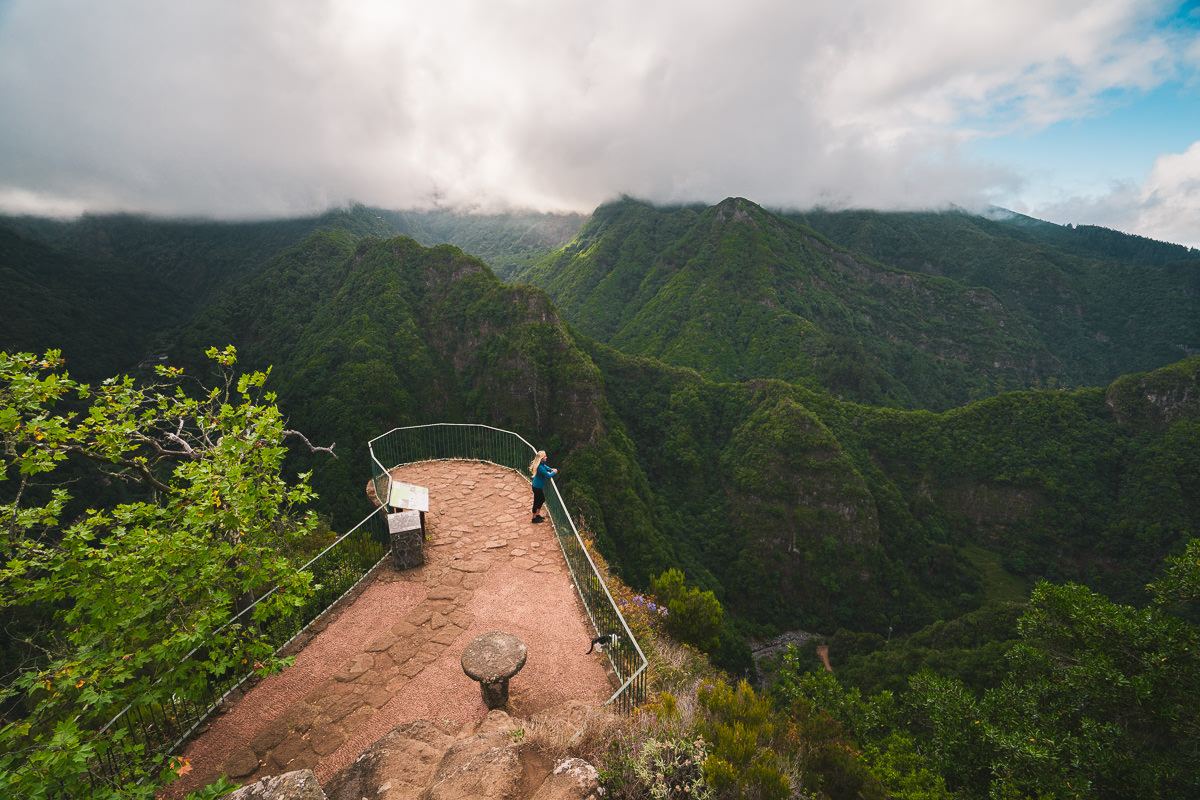 If you're looking for a unique way to experience the breathtaking beauty of Madeira, take a hike along the PR11 Levada dos Balcões. This trail is known as the Nature Balcony of Madeira and offers spectacular views of the Atlantic Ocean and surrounding landscapes. The 2-hour trail is relatively easy with only occasional steep inclines, making it perfect for all levels of hikers. Along the path, you'll encounter lush vegetation, streams, waterfalls, and stunning views of the island's interior. Stop and admire the scenery along the way, but be careful of the sheer cliffs at some points of the trail. At the top, you'll find yourself standing at the height of 1,450 meters above sea level, taking in the mesmerizing beauty of Madeira from a different perspective.
19. Visit 3D Fun Art Museum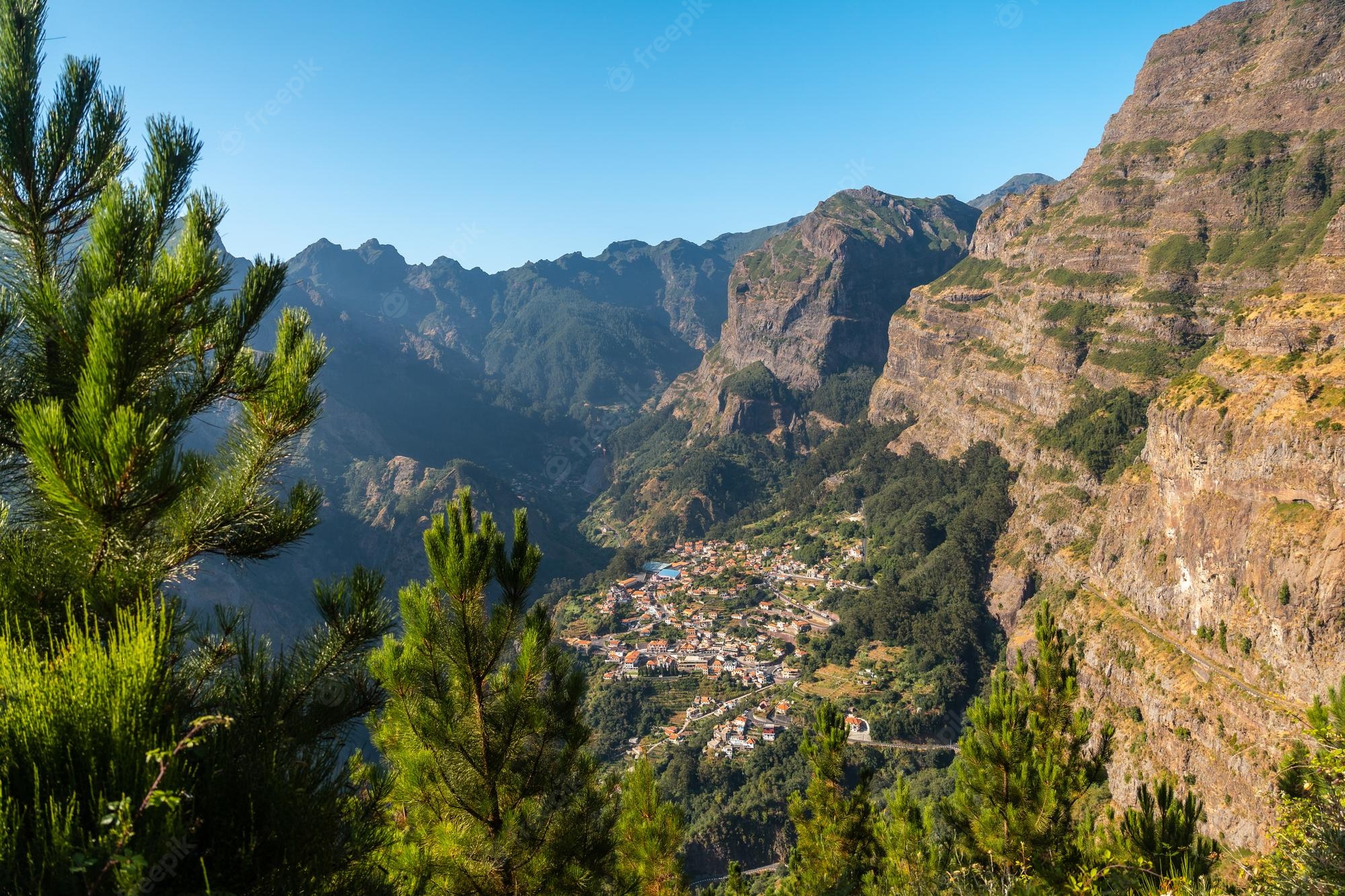 If you're looking for an interesting and creative way to explore Madeira's culture and history, then the 3D Fun Art Museum is a must-see. Located in Funchal, this interactive museum showcases an array of art pieces with an augmented reality experience.
Using 3D glasses and interactive features, visitors can uniquely explore the works of art. Not only will you be able to see the pieces in vivid 3D detail, but you'll also learn fascinating stories and facts about Madeira and its rich cultural history.
This family-friendly museum has something for everyone. With its interactive exhibits, educational presentations, and captivating art, this is the perfect place to take a break from your sightseeing and learn about Madeira's past. Plus, there's a cafe where you can enjoy a snack or drink after your visit.
20. Visit Casino da Madeira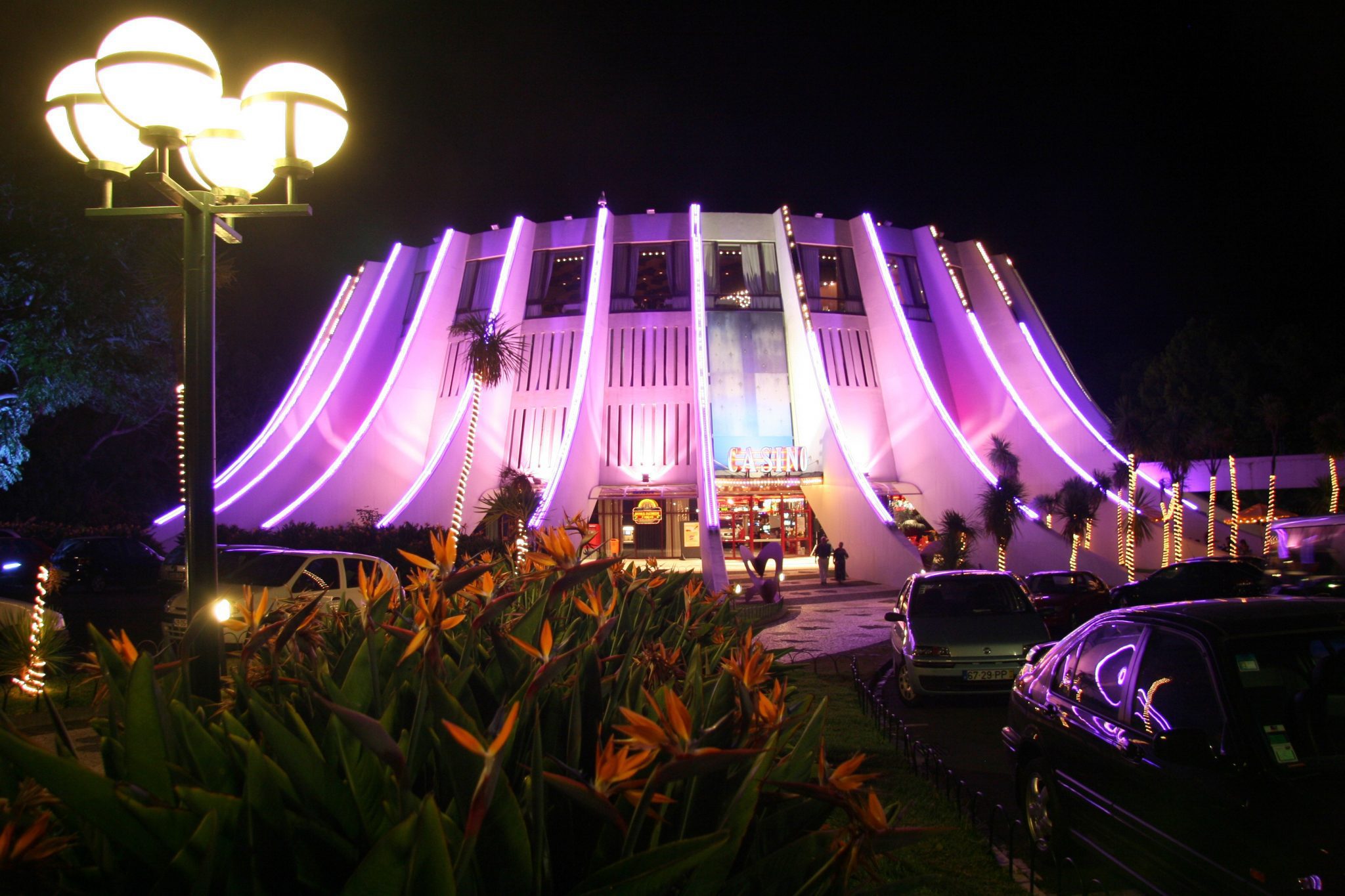 If you want to experience a night of luxurious entertainment, head over to Casino da Madeira in Funchal. As one of the most popular entertainment venues in Madeira, Casino da Madeira offers a wide variety of gaming options, from slot machines and table games to live entertainment.
Casino da Madeira features a state-of-the-art casino lounge, as well as an impressive selection of restaurants and bars. Whether you're looking for a light snack or a full meal, there's something for everyone here. You can also enjoy live music and shows while you play.
No matter what your gaming preference is, Casino da Madeira has something to offer everyone. It's the perfect place to spend an evening of fun and entertainment with friends and family. So if you're looking for an exciting night out in Madeira, Casino da Madeira is the place to be!
Are you ready to add beautiful moments to the album of your life?
Well, there you have it: 20 Reasons You Need to Visit Madeira Right Now!
 If you're searching for more amazing and unique travel inspirations, don't forget to check Framey App (available on Google Play and Apple Store) 
✅ Make sure you'll see the entire collection in Framey App, including addresses, opening hours, and contact information!