There's something magical about Paris in winter. The city is covered in snow, the cafes are filled with hot chocolate and the Eiffel Tower sparkles with fairy lights. Whether you're spending Christmas or New Year's in France this year, we will mention for you the best Christmas activities in Paris that will help you make the most of your time there, whether you're traveling alone, as a couple, or with friends.
Paris is a magical place, so here is the list of the best things to do in Paris in wintertime – make sure you get all of these hidden gems!
1. Visit the Christmas Markets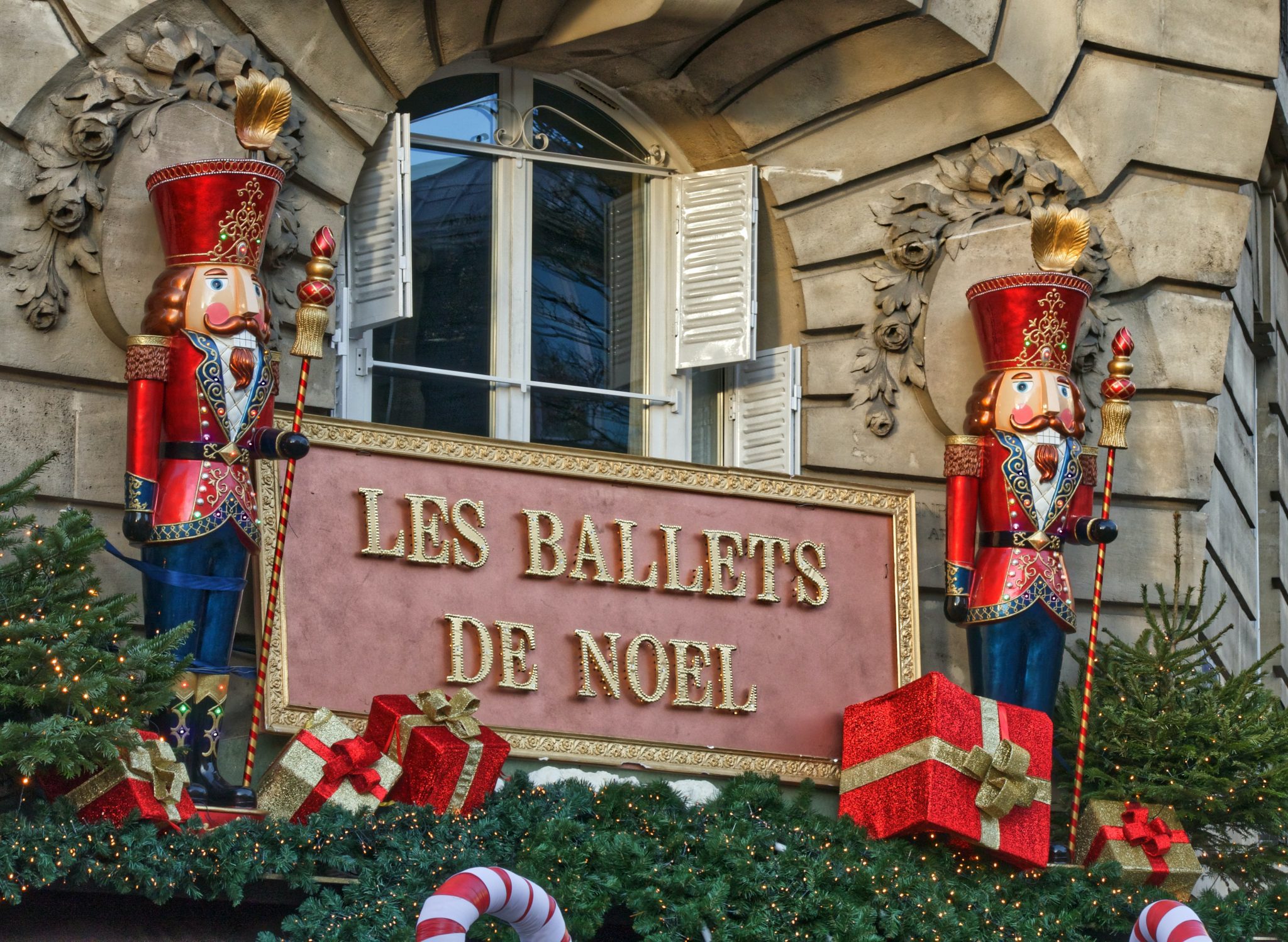 The Christmas markets in Paris are some of the best in the world. The biggest is the Place de la Concorde Christmas market, which opens in late November and hosts ice skating, live music, and a wide range of food and drinks. Another must-visit is the Porte de Vanves Christmas market, which has a large selection of handicrafts, delicious food, and a small ice rink. You'll also find smaller markets in the city's parks, like the Parc des Buttes-Chaumont and the Jardin du Luxembourg. If you're visiting Paris in December, make sure to check out the Christmas markets. They're the perfect way to experience Parisian charm in the cold winter weather. You'll find everything from delicious food to unique gifts and souvenirs. You'll also get a chance to experience Parisian carolers who sing traditional Christmas songs in the streets. It's the perfect way to get into the holiday spirit.
2. Watch the Eiffel Tower light up at night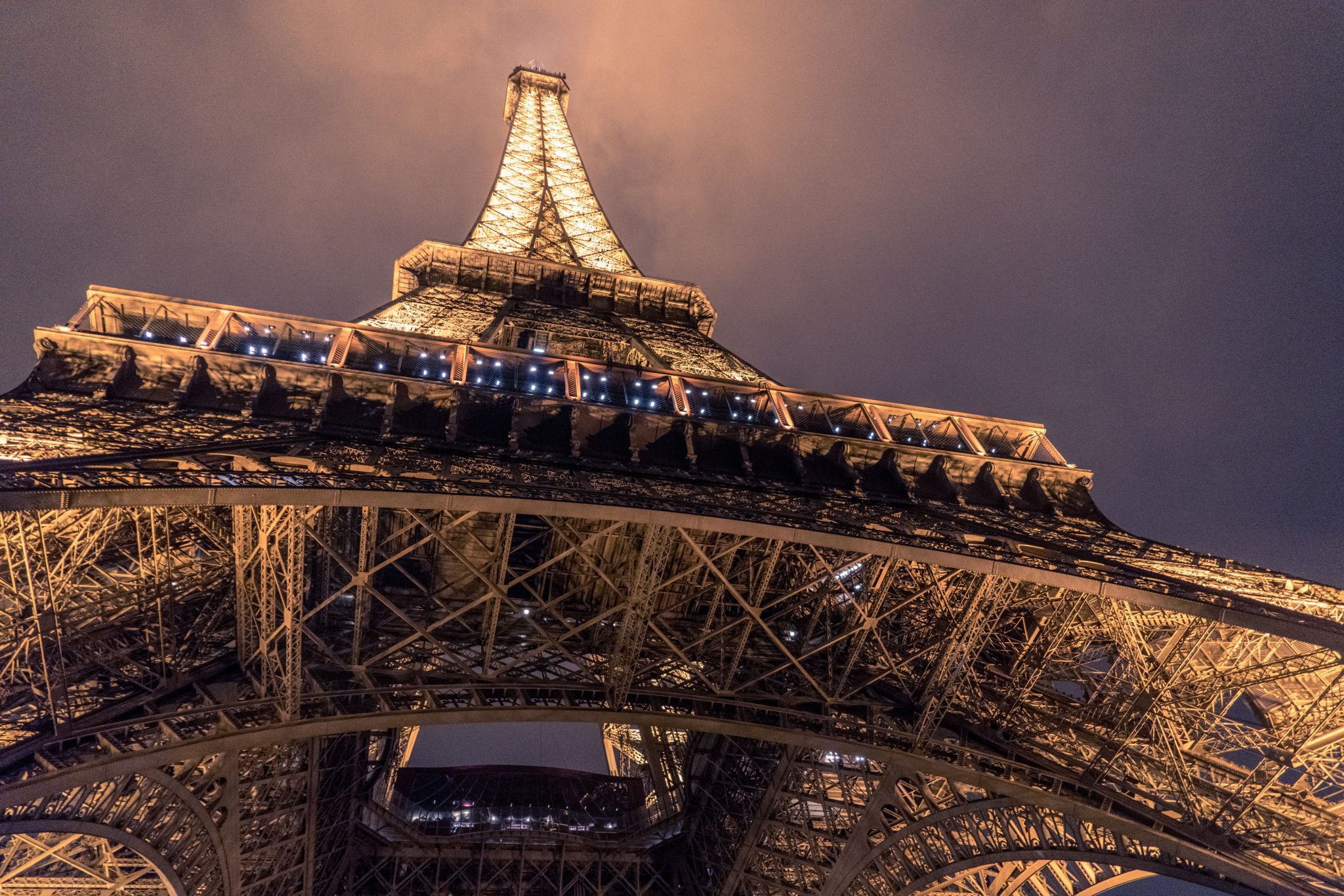 The Eiffel Tower is a must-see when in Paris at any time of the year. But seeing it at night, when it's lit up and sparkles, is something else entirely. The views from the top of the Eiffel Tower are beautiful at any time of day, but seeing the city at night, with the Eiffel Tower as a glowing centerpiece, is truly magical. You can either visit the Eiffel Tower at night as part of a regular ticketed visit, or you can go to the special "After Hours" event, where the tower will be open to visitors until 2 AM. The After Hours event is very popular, so be sure to book your tickets well in advance to avoid long lines and disappointment!
3. Walk along the Champs-Elysées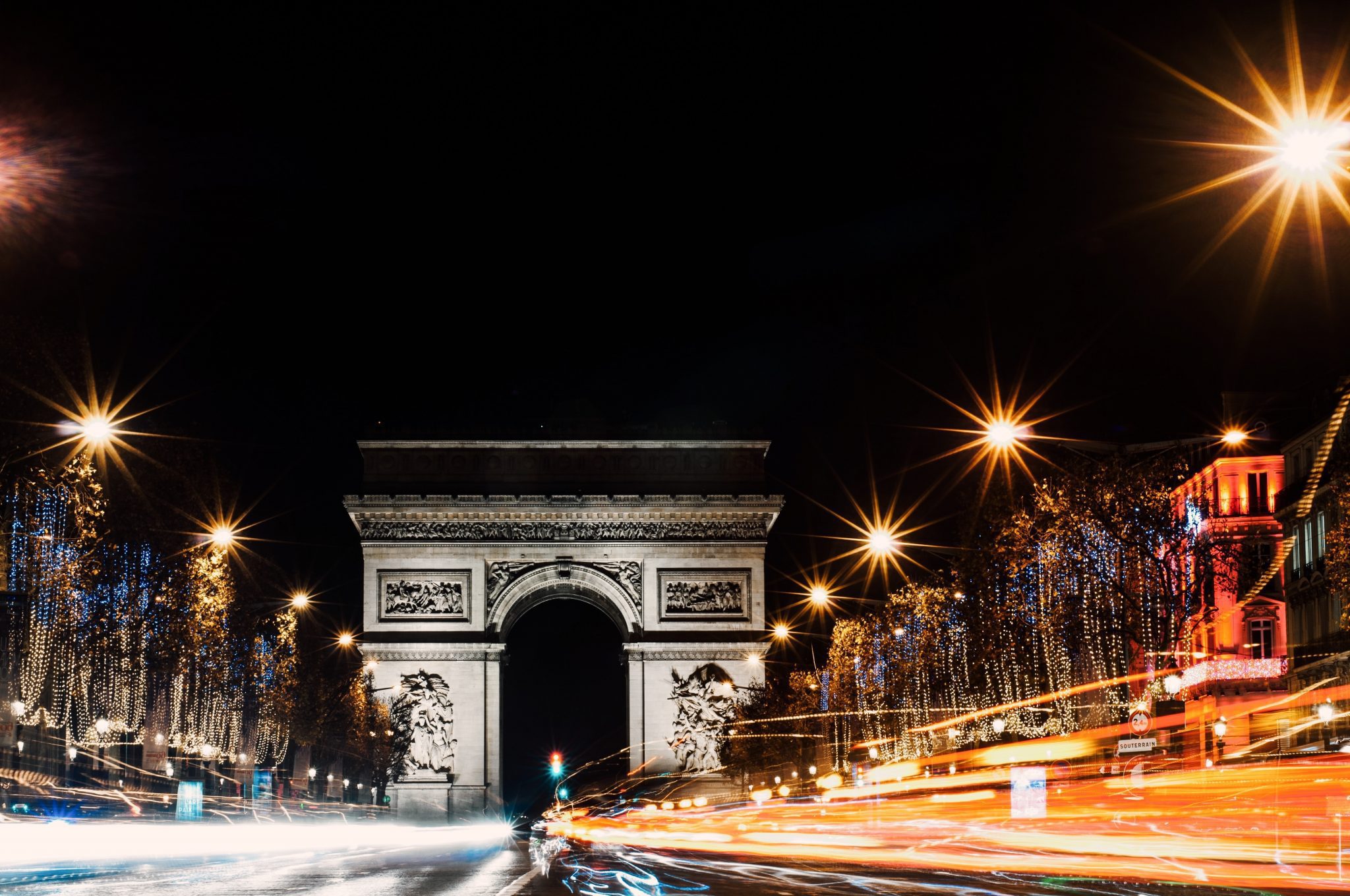 For many, Paris is the Champs-Elysées. Wide, cobbled, and always with a few people walking or cycling down its center, the Champs-Elysées is an iconic Parisian street that's best enjoyed in winter when it's not crowded with tourists. Enjoy a warm cup of hot chocolate in one of the many cafes that line the street as you watch the world go by. If you happen to be in Paris in February, be sure to check out the Paris Carnival, one of the biggest parades in the world, which makes its way down the Champs-Elysées.
4. Go ice skating in Paris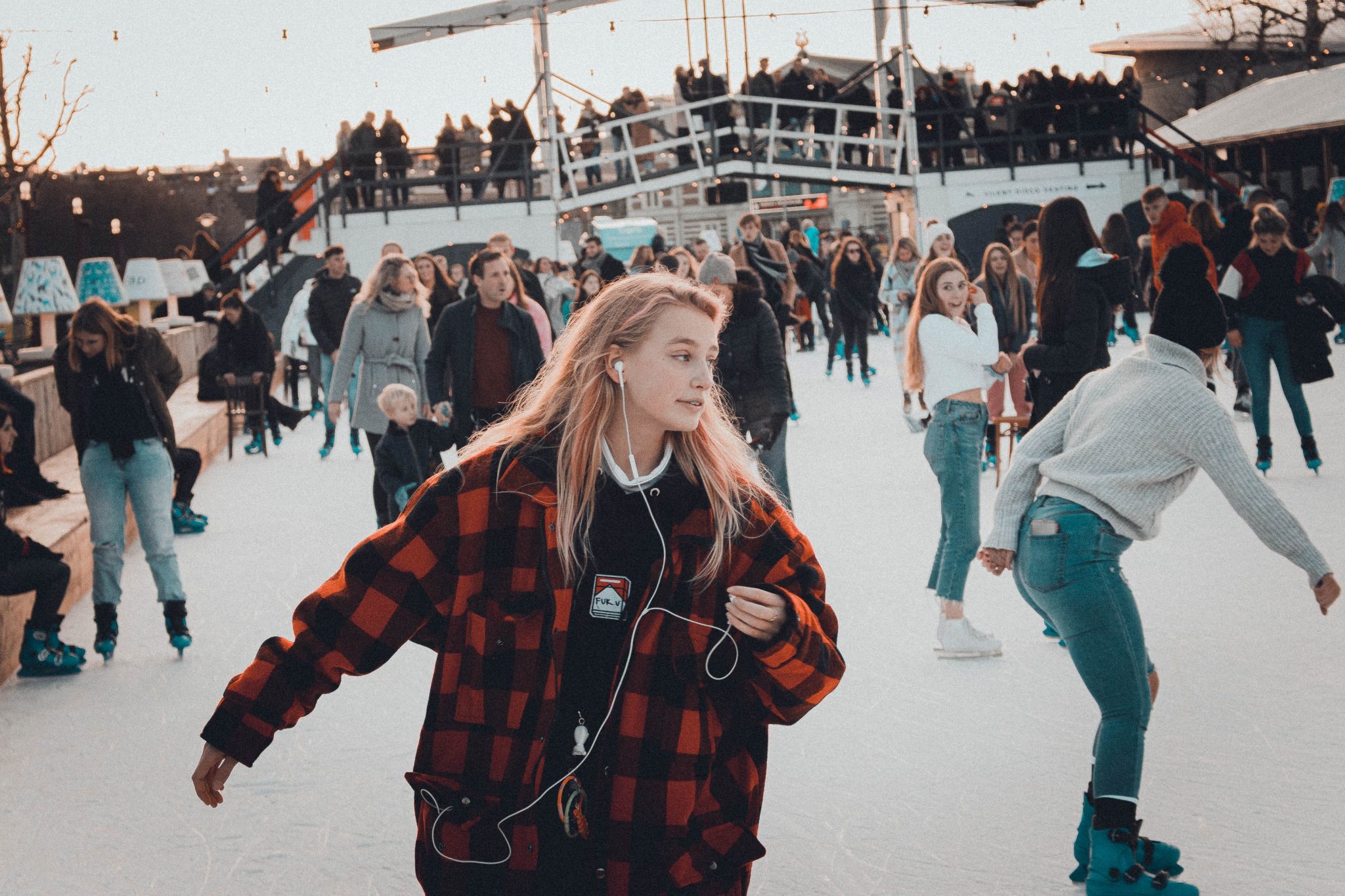 Paris isn't the first place that springs to mind when you think of ice skating, but it's a great place to try it out. Parc de la Villette hosts an ice rink every winter, open to both beginners and advanced skaters. It's open from mid-November to mid-March, so if you're visiting in December, you'll get a chance to skate there. Warning for those who don't skate: the ice rink is huge, so it's easy to skate many meters without even realizing it, and then you're suddenly a long way from the entrance gate. Bring a jacket, even when the sun is shining, as the rink is kept refrigerated.
5. See a traditional French Christmas performance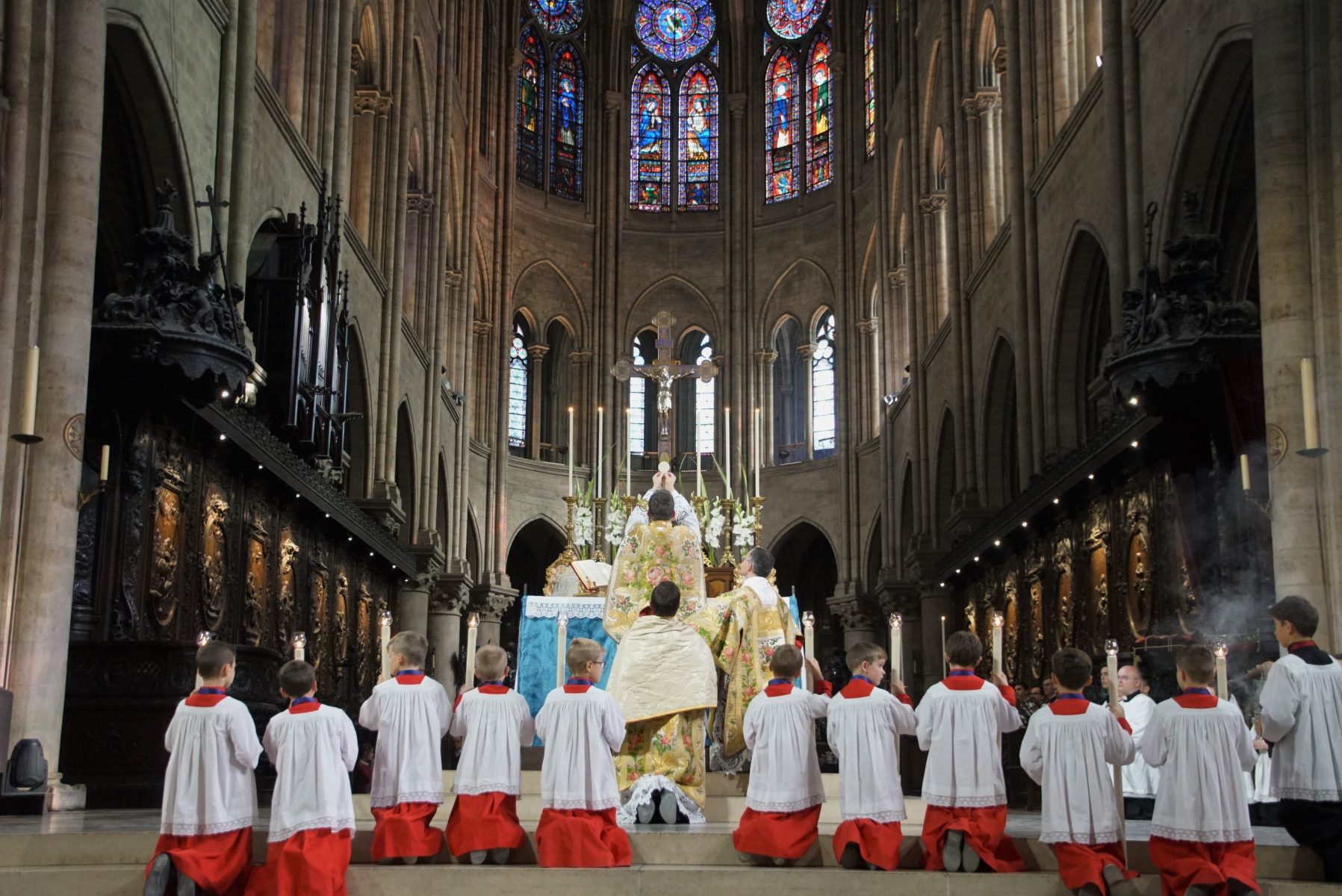 Christmas in France is very different from Christmas in the US, the UK, and other English-speaking countries. It's a much more religious affair with nativity plays, church services, and Christmas carols. You can see a traditional French Christmas performance at the Chapelle de l'Immaculée Conception, just a hop and a skip away from the Eiffel Tower. Visit the chapel any time from mid-November to mid-January to enjoy a beautiful Christmas performance that's sure to fill you with Christmas cheer. The performance lasts about an hour and features different Christmas carols in French, as well as dancing and singing. Even if you don't understand French, you'll be able to appreciate the beauty of the show. Admission to the performance is free and open to visitors of all ages!
6. Enjoy a puppet show for kids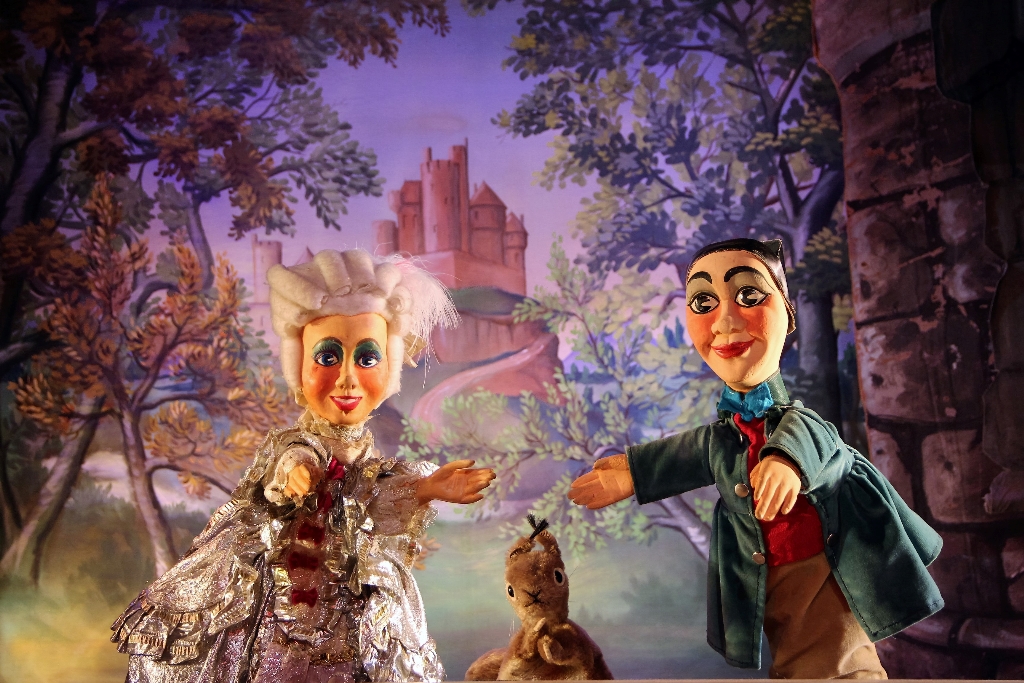 Paris's Palais du Luxembourg is magical at any time of the year, but it's even more magical during Christmas. The palace hosts a beautiful Christmas display, with light shows and music playing every day until New Year's Day. But there's also a Christmas puppet show that runs on the hour, every day except Christmas Eve, during the Christmas season. The show is in French, but there's an English summary and the puppets are so large and beautiful that you don't need to understand French to appreciate the show. Kids especially love the puppets, and the show is very reasonably priced.
7. Go to an art exhibition at the Louvre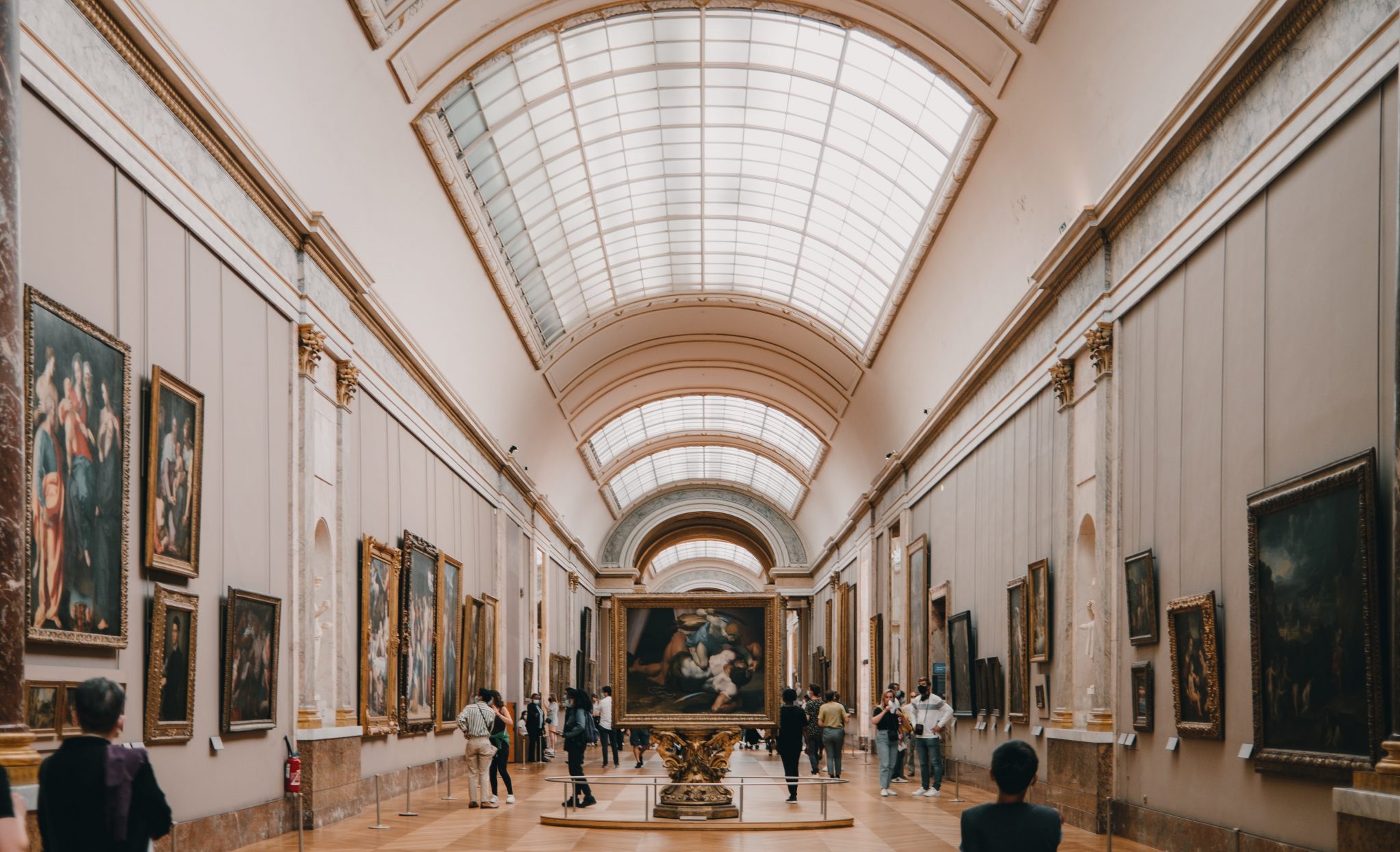 Paris, and in particular its Louvre museum, is one of the most visited museums in the world. If you're visiting in December, or any other month for that matter, you'll find that it's not as crowded as you might expect. And with many of the special exhibitions ending in December, some great art exhibitions are on display that you might not have had a chance to see. Be sure to visit the "Salon de l'Agriculture" exhibition, which is the world's largest exhibition of agriculture and is on display at the Louvre in December.
8. Try out winter cuisine in Paris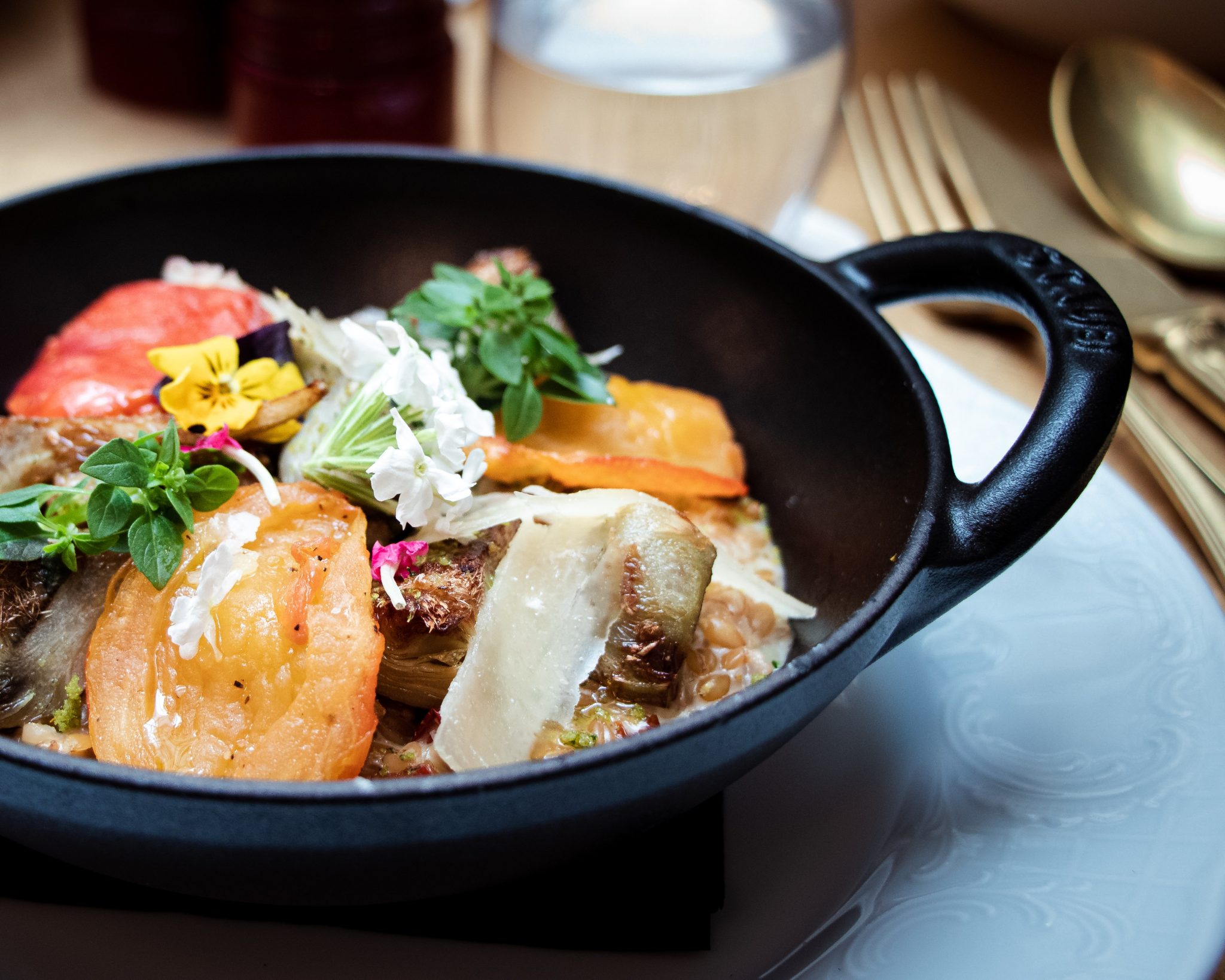 Many Parisian cafes and restaurants close during the cold months, but a few stay open. If you're visiting Paris in December, you can enjoy some delicious winter cuisine such as pot-au-feu, a hearty French soup made with meat and vegetables, cassoulet, a hearty stew made with white beans and duck, or boeuf bourguignon, a hearty stew made with beef and red wine. You can also enjoy chestnut-flavored dishes and desserts, or try the traditional French Christmas cider called cidre.
9. Go on a food tour in Paris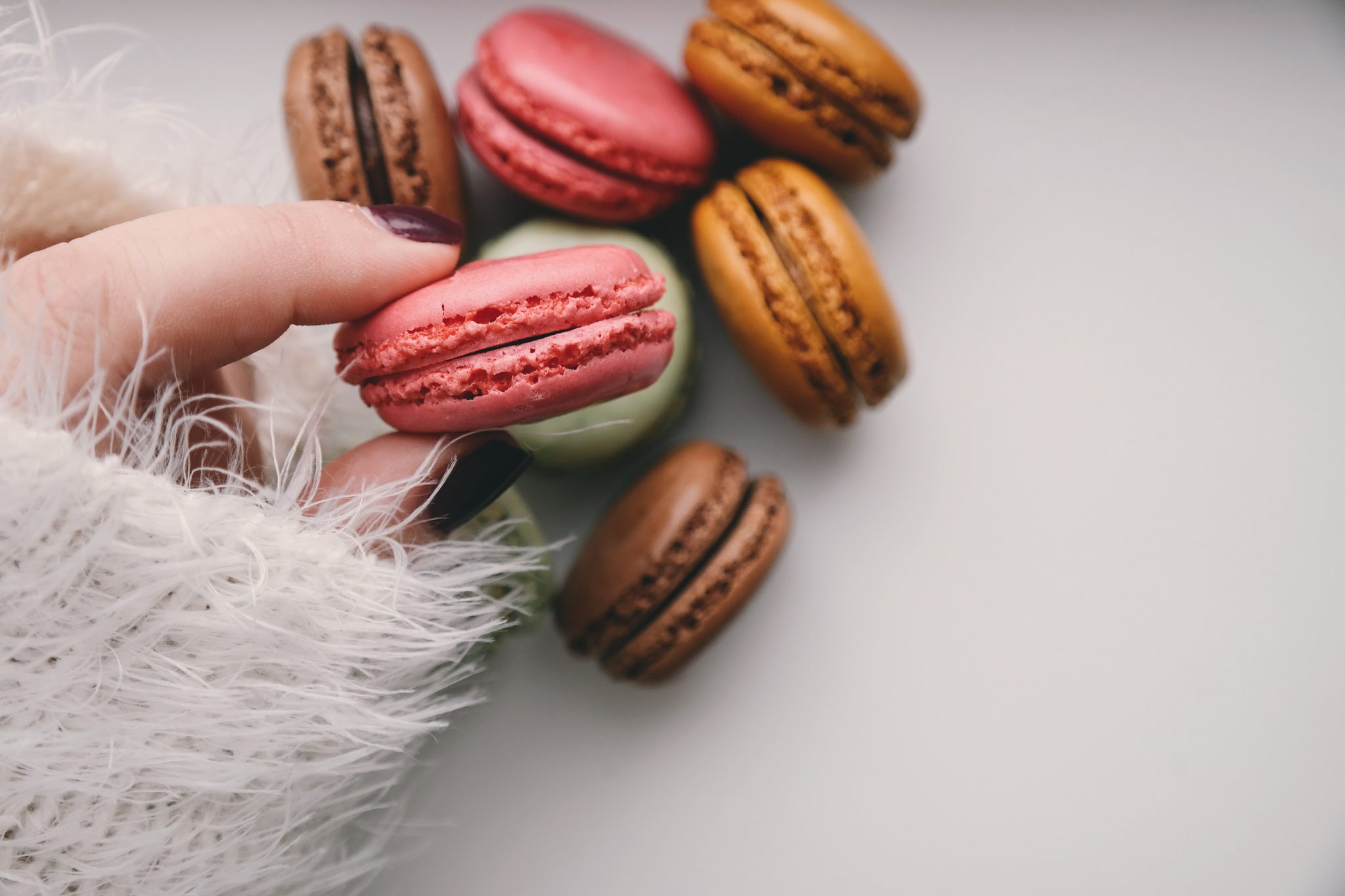 Paris is a beautiful city with a lot to see, but if you're visiting in winter, you might want to fit as much into your day as possible. One of the best ways to see Paris is with a food tour, where you visit six to eight food shops, sampling delicacies and tasting delicious treats while learning a thing or two about French culture along the way. Paris Foodie Tours is one of the best food tours in Paris and is available all year round. This tour takes you through Paris's oldest neighborhood, which is very walkable, so you can enjoy strolling along while you eat, and finishes with a chocolate tasting.
Don't miss: 25 Delicious French Bakeries and Desserts to Try in Paris
10. Attend a cultural event in December in Paris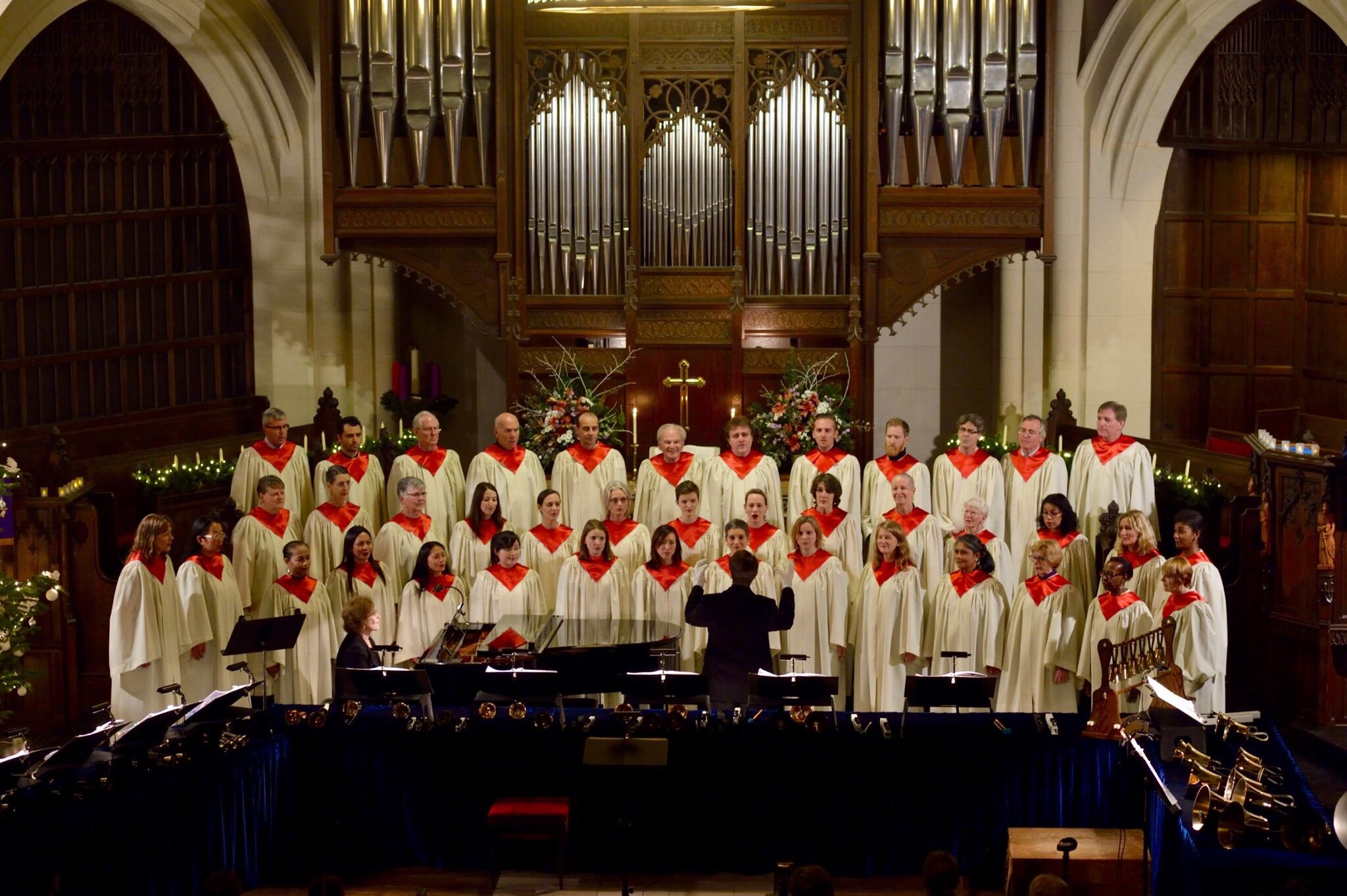 French culture is celebrated throughout France all year round, but some special events are held in Paris during the season. You can enjoy a traditional French Christmas market, complete with a Christmas tree, or go to a Christmas caroling event in Paris. December is also when you'll find Christmas concerts and other cultural events taking place. The American Church in Paris hosts its annual Christmas caroling event, which is a great way to celebrate the festive season.
11. Take a stroll around Luxembourg Gardens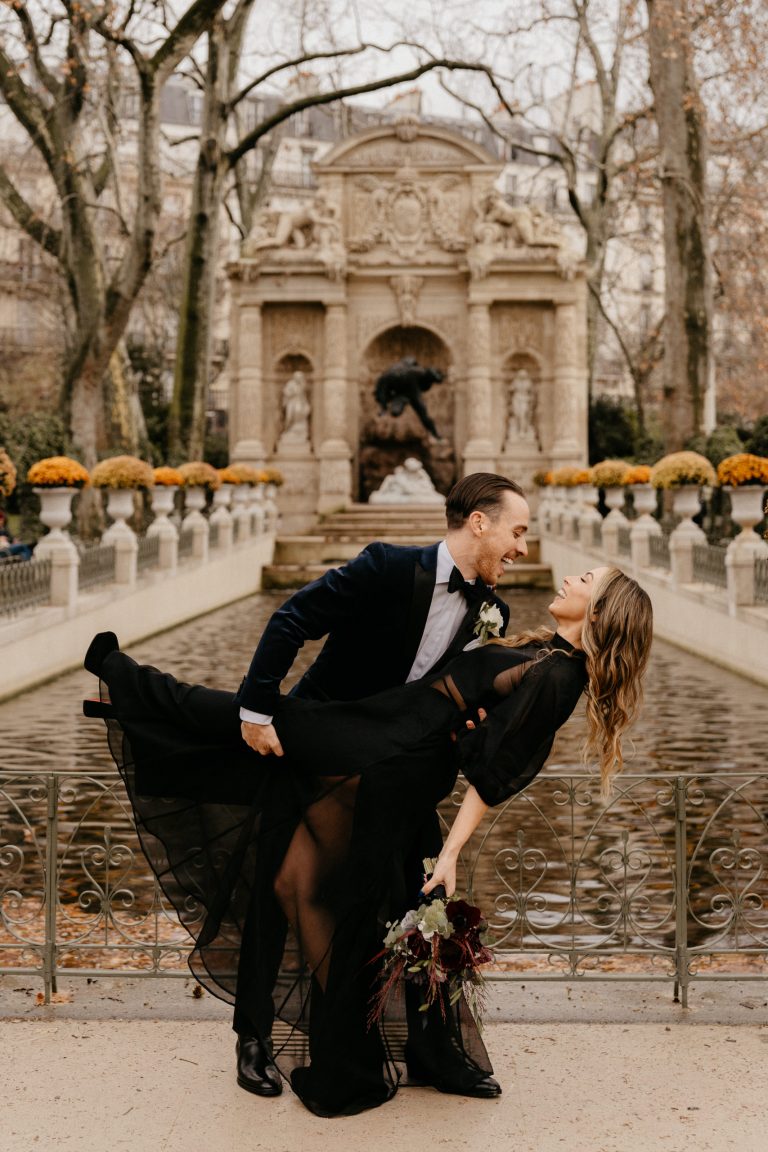 Paris's Luxembourg Gardens is a beautiful park that's very popular during the summer months, but it's just as beautiful during the winter when Parisians go there to enjoy the silence that descends on the city. The gardens are very large, and you can walk through them for hours, admiring the beautiful architecture of Paris's buildings, and the sculptures, fountains, and trees that the park is famous for. The park is open all year round but is particularly beautiful during the winter when it's covered in snow. If you're visiting Paris in December, you're in for a real treat, as the park holds a Christmas market from mid-November to the end of December. You can enjoy delicious food and drink, shop for unique gifts and enjoy some beautiful Christmas music.
12. Paris Christmas illuminations + Ferris wheel ride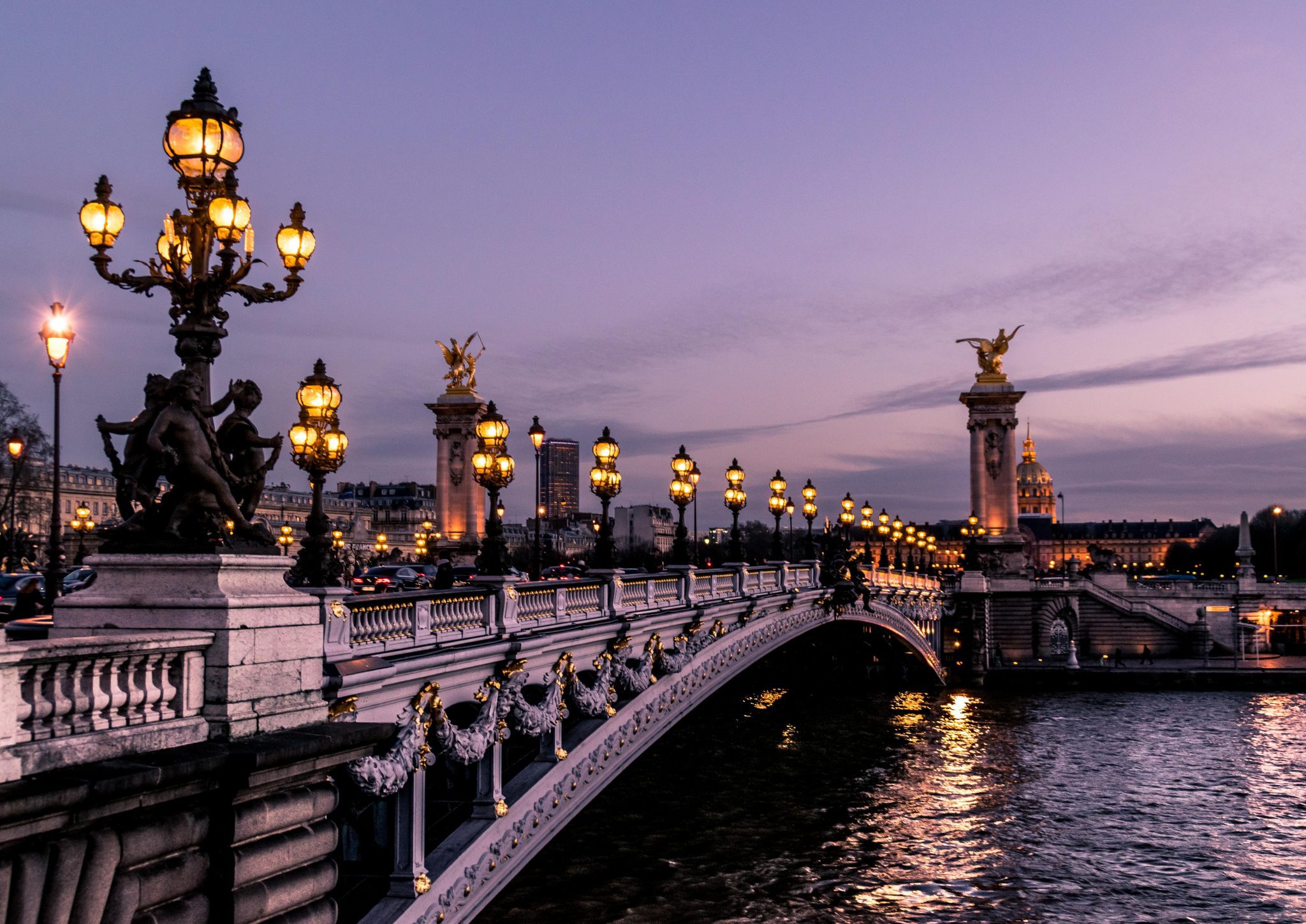 If you want to take in the Christmas illuminations on the river, we recommend taking a cruise on the Bateaux Parisiens. This is a fantastic, traditional way to enjoy the city, and this particular cruise takes you past the amazing Christmas illuminations on the river Seine. You can then hop off the boat near the Eiffel Tower, where you're just a short walk from the world-famous Ferris wheel ride. This is an unforgettable way to enjoy the city at Christmas. If you want to really treat yourself, you can book tickets for a dinner cruise, which will give you a lovely view of the city as you enjoy a delicious three-course meal. You can go to the website to check the cruise times and availability.
Further readings:
Stores in Paris where you can't leave empty-handed: the best places to shop for all budgets and tastes!
10 Places to visit in Paris – the most beloved attractions + lesser known ideas for those who love to wander
13. Hot chocolate and ice skating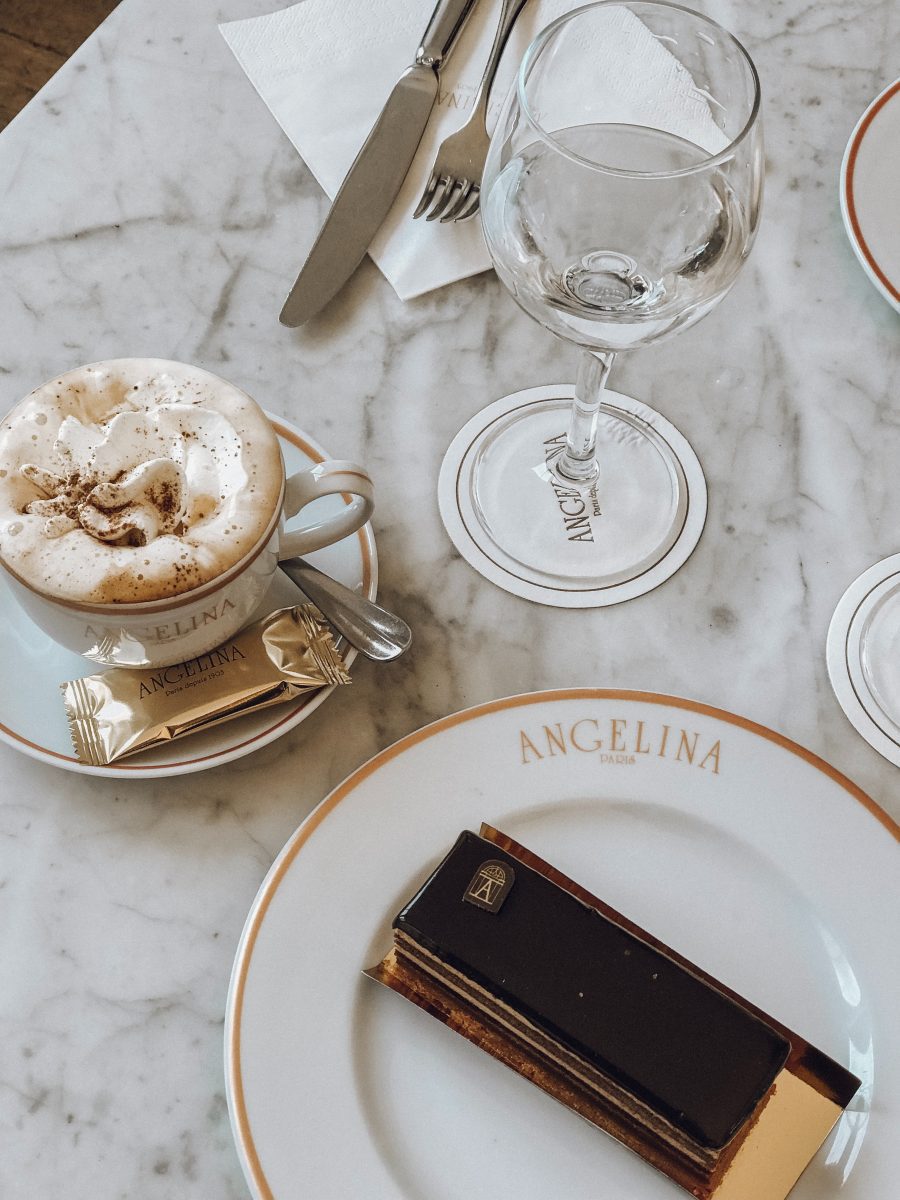 While the weather outside is cold, there are plenty of ways to warm up and have fun in Paris. Hot chocolate is a great way to cozy up with some Parisian charm. Some of the best places for hot chocolate include Angelina, La Maison du Chocolat, and Ferlin-Manuel. You can also visit one of the many cafes for a warm cup of cocoa.
14. Watch a Musical in French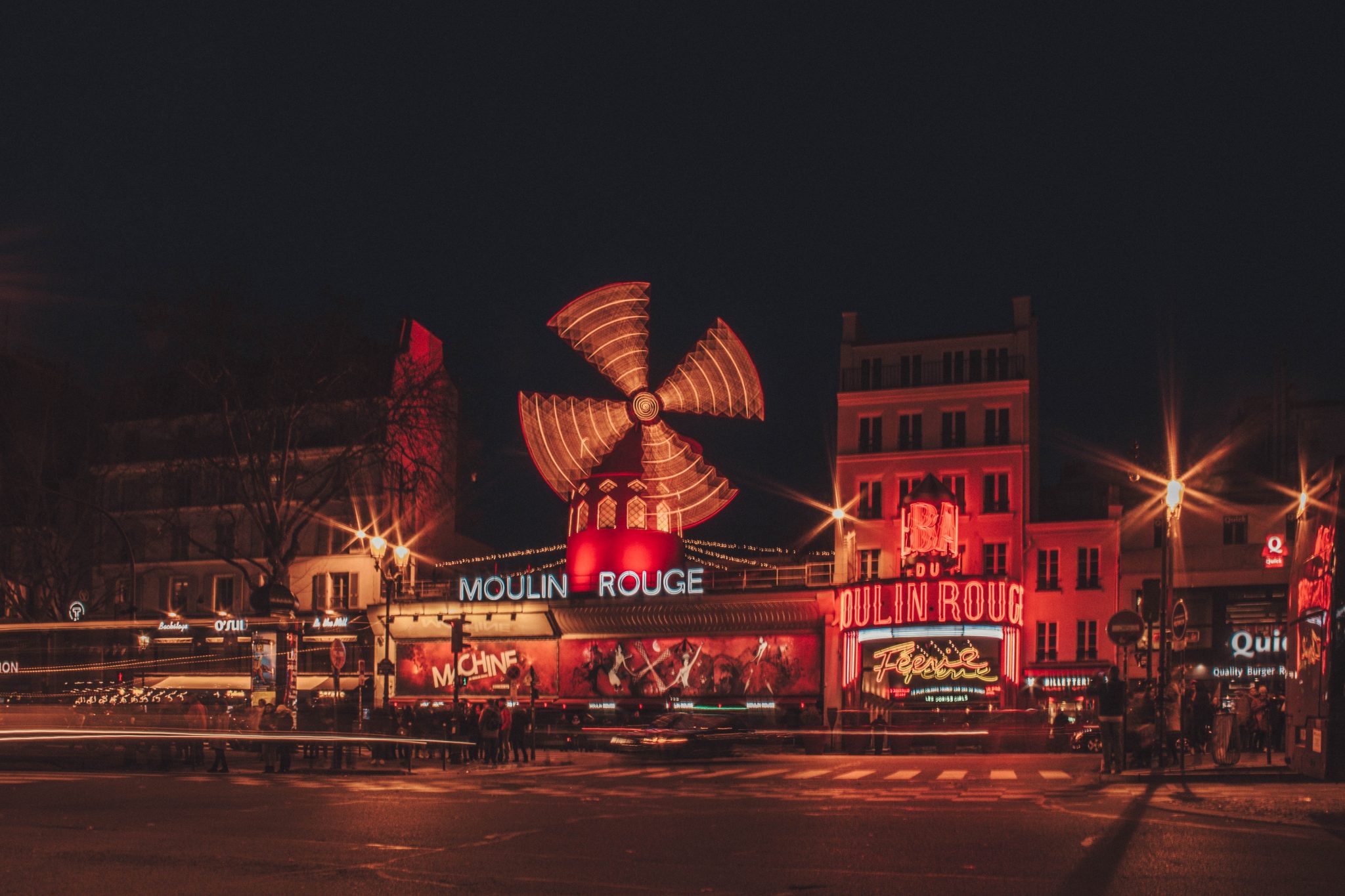 One of the best things to do in Paris at Christmas is to watch a Broadway musical in French. Many shows run at this time of year, but if you want to experience something unique, try the Moulin Rouge. The famous Parisian cabaret is one of the most visited attractions in Paris. It's not a traditional musical, but you'll be mesmerized by the show's extravagant costumes and breathtaking performances. You'll get the full Parisian experience with a visit to the Moulin Rouge. The show is in French but there are English subtitles, so don't worry if you don't speak the language. You can enjoy the show by reading the subtitles or by watching the talented dancers and performers on stage.
15. Go on a Morning Run and Breathe in The Parisian Air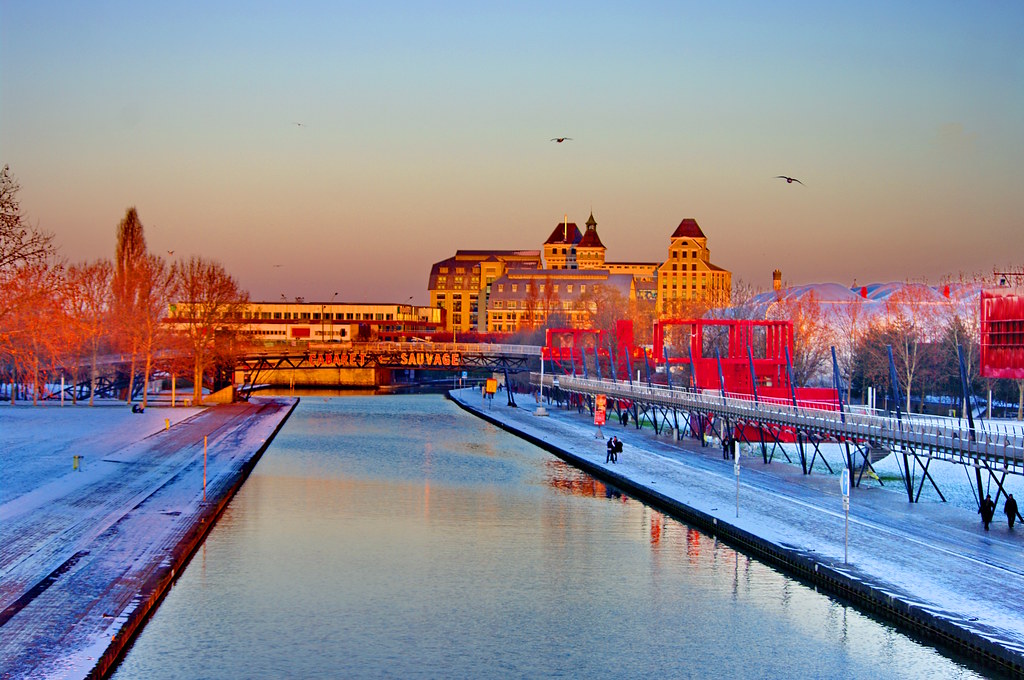 Head to Parc de la Villette to experience the best thing to do in Paris in winter. Start your day with an early morning run around the park and you'll get the best view of Paris. You'll see the Eiffel Tower, the Sacré-Cœur, and the beautiful city lights. After your run, you can enjoy a coffee in the nearby cafes. You'll be amazed at how beautiful Paris is when there are no crowds and you can take your time enjoying the view. Parc de la Villette is one of the largest parks in Paris and it's a great place to go for a run. You'll find many paths around the labyrinth of lakes, so you can choose your route. The park also hosts many events throughout the year, like concerts, festivals, and expos.
16. Eat crème brûlée and croissants à la française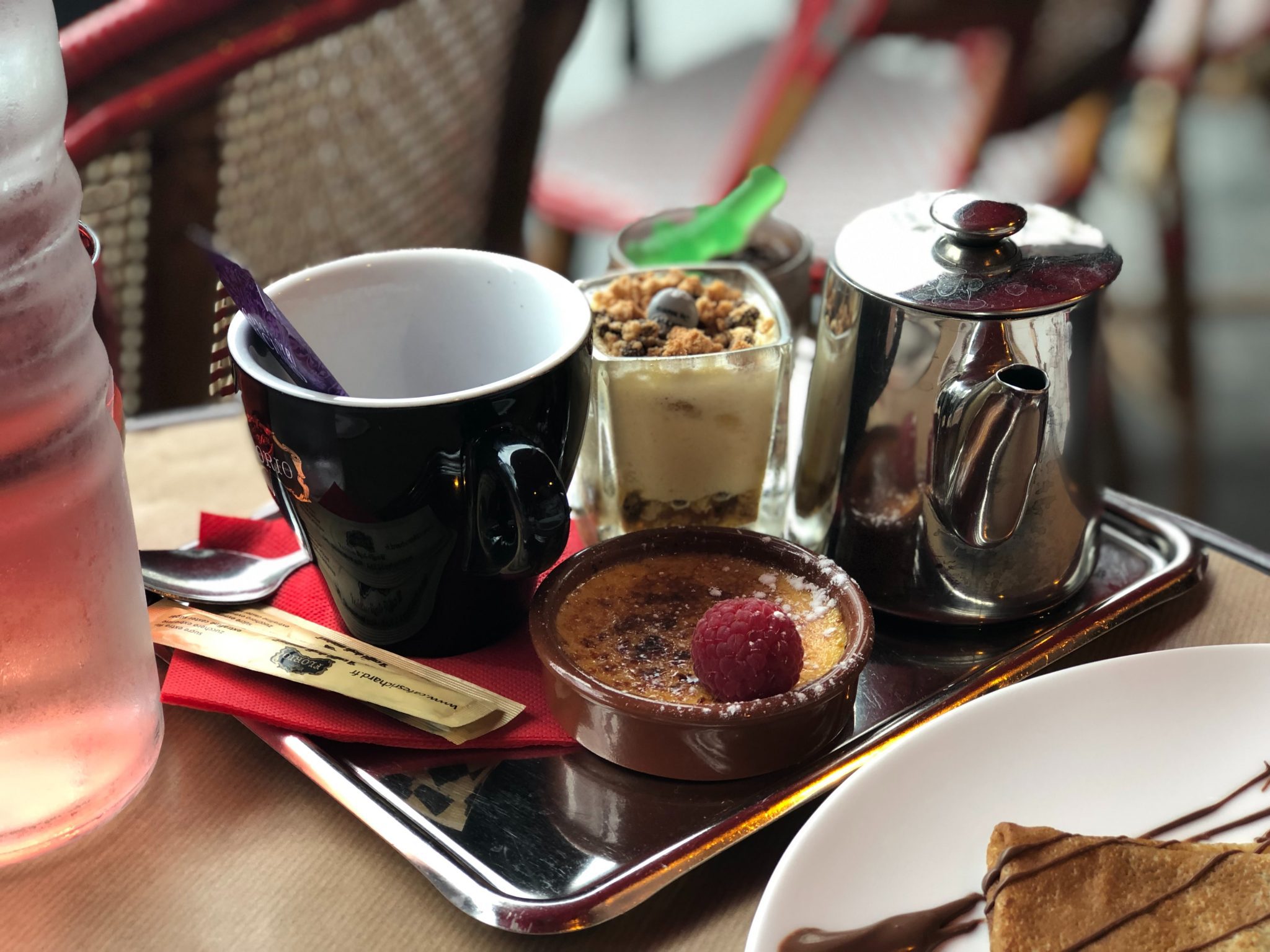 If you want to enjoy the best Parisian food and drinks at Christmas, you can't miss the chance to eat crème brûlée and croissants à la française. You can find these two French desserts at any boulangerie during the holidays. Head to a bakery near you and you'll find rows of flaky croissants and crème brûlée topped with sugar. You can also check out Café du Grand Âge, one of the oldest cafes in Paris. It offers a special Christmas menu with crème brûlée and French wine. You can spend an afternoon enjoying these Parisian treats and admiring the beautiful Parisian architecture.
17. Go see a French play or movie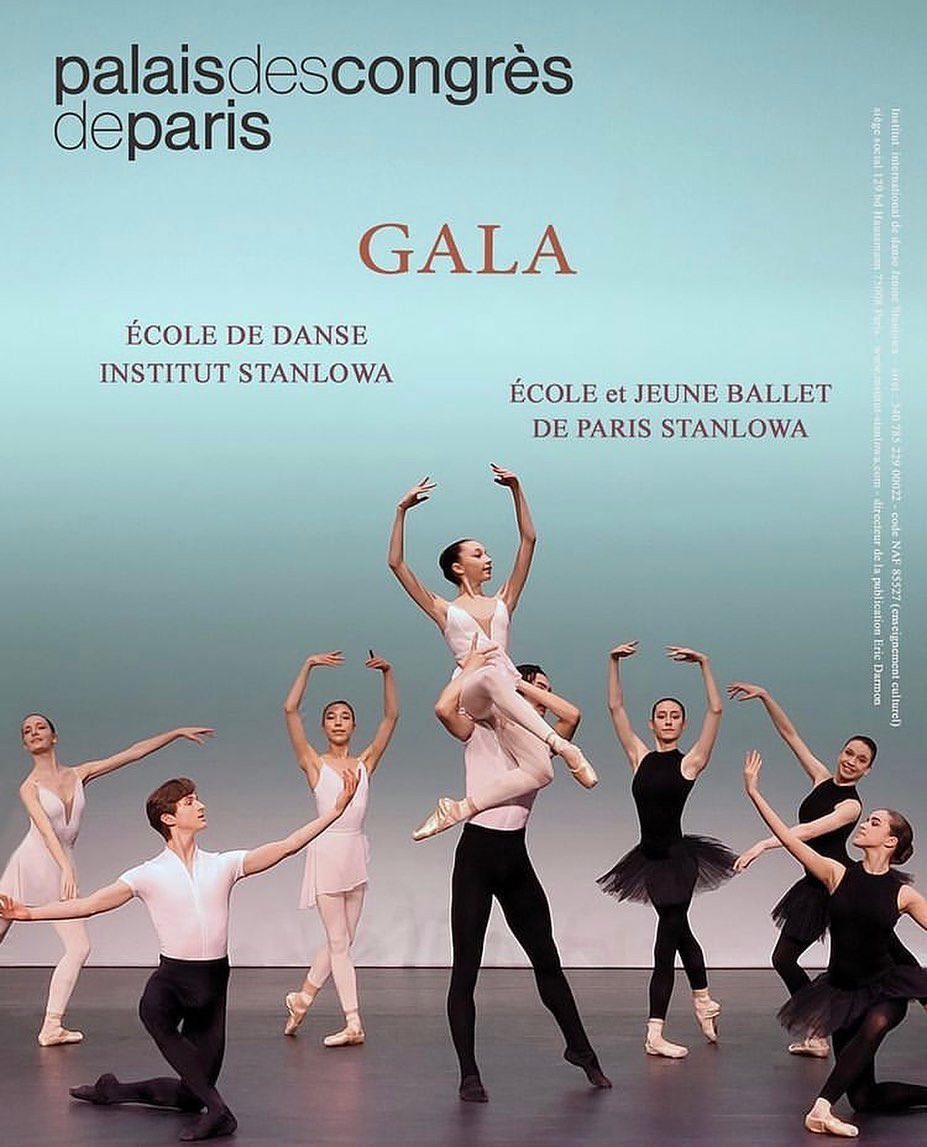 For a more cultural experience at Christmas, visit the Palais des Congrès to see a play or a French movie. The Palais des Congrès hosts a variety of French artists from concerts to plays, so you'll always find something to see. You can also try visiting the Cinémas du Grand Âge to watch a classic French movie. The Grand Âge shows French movies and is a great place to visit during Christmas. You can take a break from the winter cold and enjoy a classic French film. You'll get the full French experience while sitting in the old-fashioned theaters.
TIP: Click here to learn more about Paris and make your trip to your advantage!
18. Visit the Christmas Village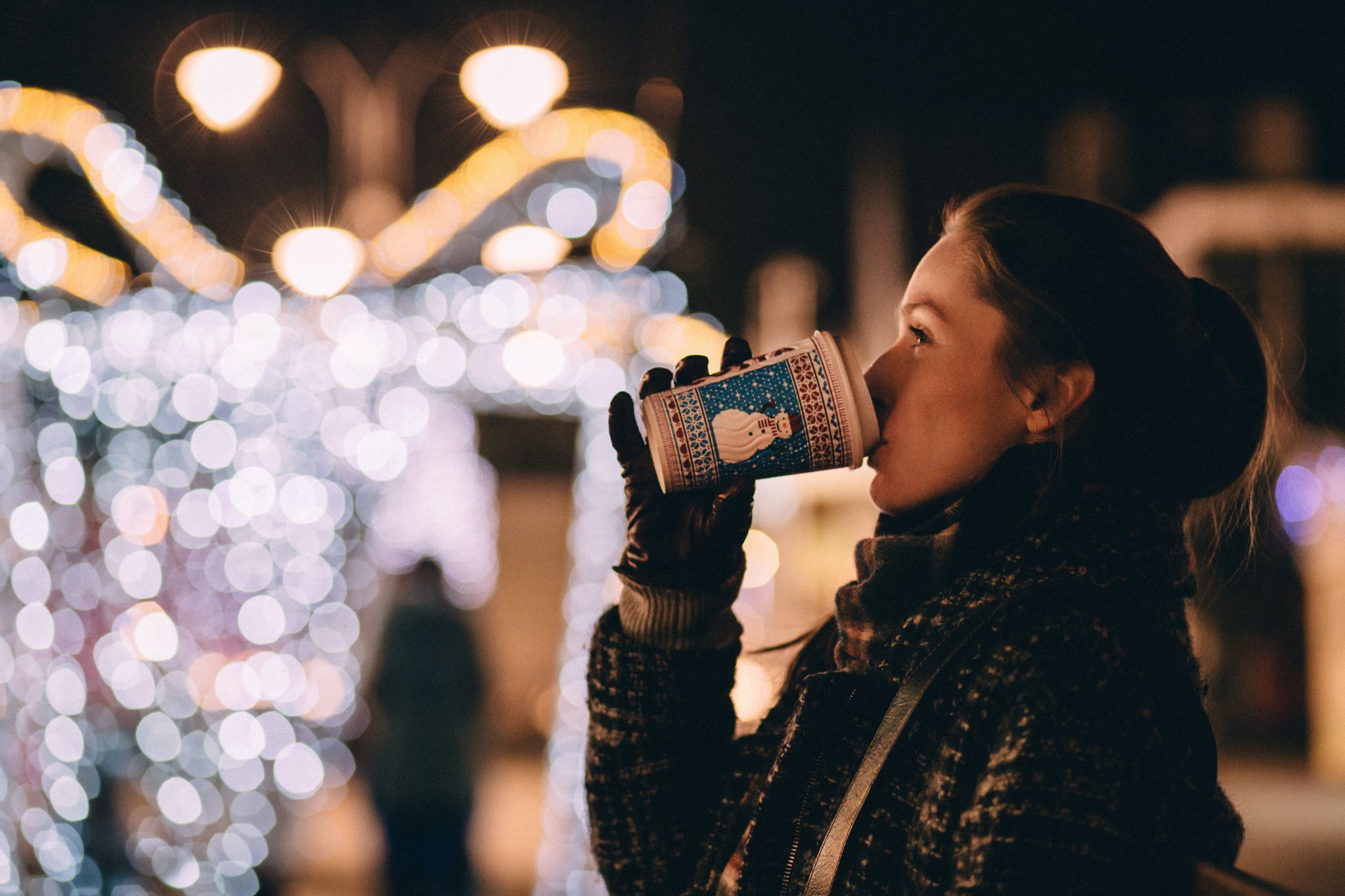 For the ultimate Christmas experience, visit the Christmas Village. The Christmas Village is a Christmas-themed exhibition that hosts everything from Christmas decorations and gifts to Christmas food and drinks. It's open throughout December and located in the beautiful Parc des Expositions. You'll find Christmas decor, festive cantinas, and even a giant Christmas tree. You can see Christmas ornaments, decorations, and gift ideas from many different cultures and countries. The Christmas Village is open every day until December 23, so you have plenty of time to visit. It's the perfect place to shop for Christmas gifts or just enjoy the festive atmosphere. You'll feel like you've been transported to the North Pole while walking through the Christmas Village.
19. Tootbus Paris Christmas Tour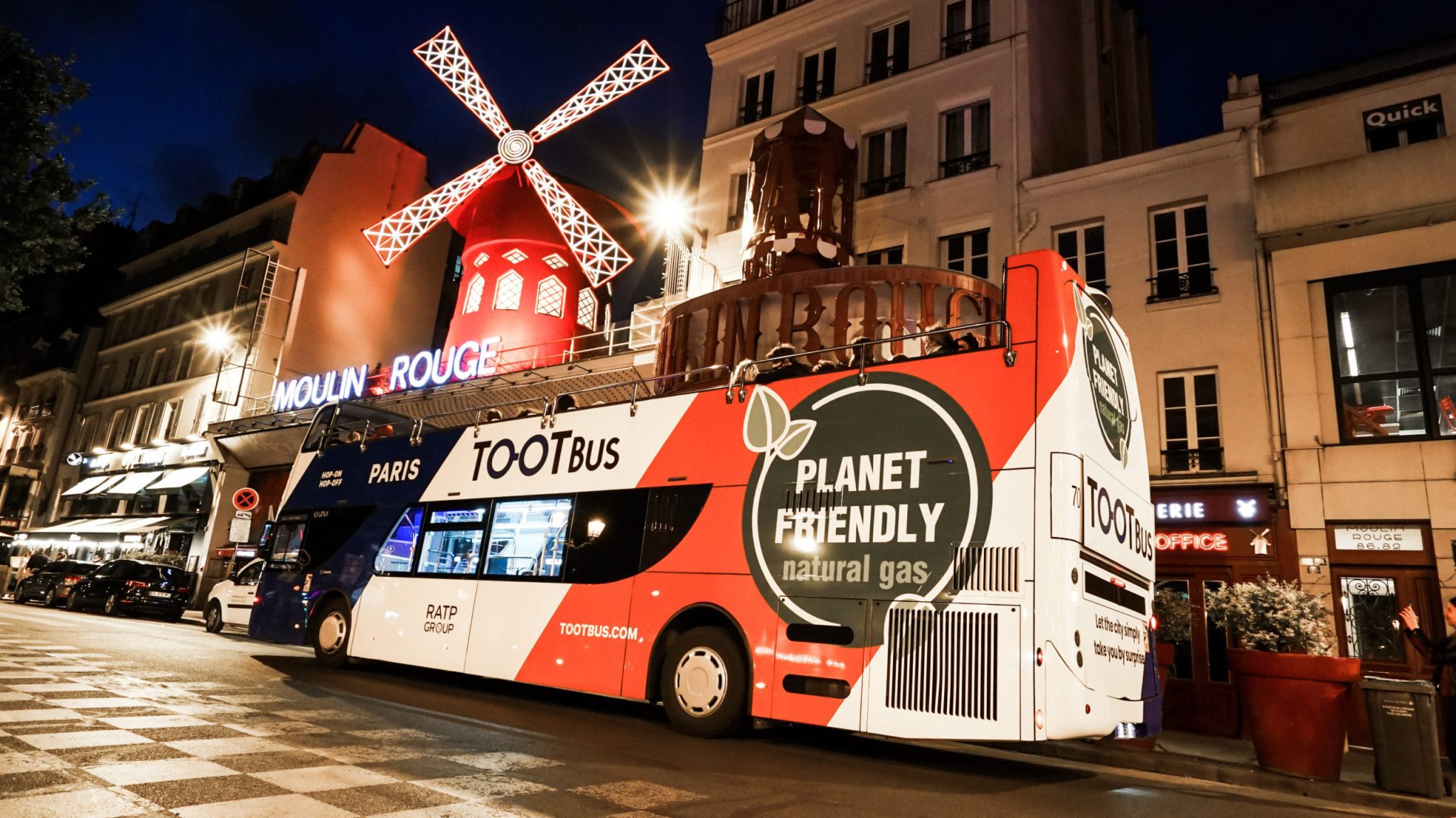 This is a chance to see the city in a completely different light, with all the trees and decorations illuminated and incredibly festive. The tour will take you around the most popular spots in Paris for over 2 hours, with an English-speaking tour guide sharing anecdotes about the city's history and showing you the best Christmassy sights. There are three different tour times offered (all of which are very popular so it's best to book in advance). If you have a few people in your group, you can also book the party bus option, which is super fun!
20. Christmas Mystery in the Covered Passages of Paris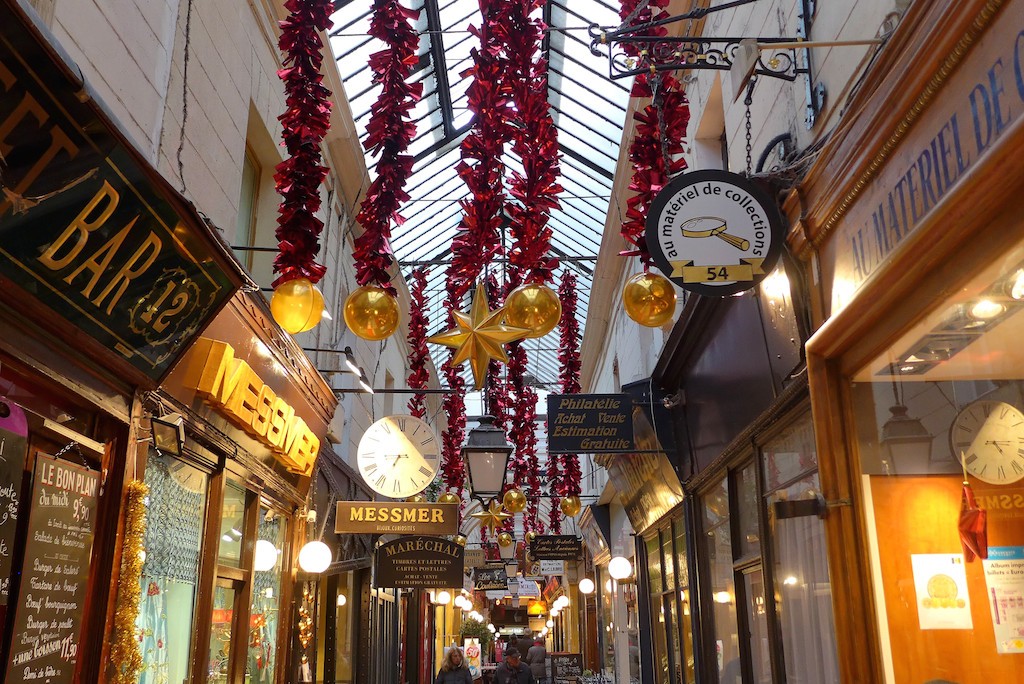 The passageways of Paris are fascinating places to visit at any time of year, but they take on a special charm at Christmas. These covered walkways, constructed in the 19th century, were originally used as a way for merchants to move products between their workshops and the nearby streets without getting wet in the rain. Now, they are charming and atmospheric shopping centers, and some have been transformed into walkways decorated for Christmas that are especially magical at night. If you are keen to do a Christmas walk in the passageways, there are a few different options, including the Passage de la Boucherie and the Passage Jouffroy. Both of these are wonderfully atmospheric, and the latter, in particular, is decorated for Christmas in the most wonderful way.
Paris in winter is a very special place. The lights are beautiful, the streets are quiet, and it's easy to get brunch reservations without waiting two hours. It's excellent for couples, solo travelers, and families alike, and is a great time to discover the city.
I hope that you have a magical time in the city of love this winter and that you're able to fit in as many of these festive activities as possible!
For your dream trips to the most photo-worthy places, do not hesitate to download and use Framey App!
Download Framey (available on Google Play and Apple Store), and let's explore the whole world!