In this blog post, we'll be highlighting 15 Top-Rated Attractions & Things to Do in Bologna.
Bologna is a beautiful and historic city in the Emilia-Romagna region of northern Italy. It's known for its stunning architecture, delicious cuisine, and bustling nightlife. The city is full of attractions and activities to explore and discover. This makes it a perfect destination for those looking for an exciting and memorable holiday.
From exploring the historic city center to sampling the best of local cuisine, this list has something for everyone.
✅Make sure you'll see the entire collection in Framey App, including addresses, opening hours, and contact information!
1. Sanctuary and Portico of the Madonna di San Luca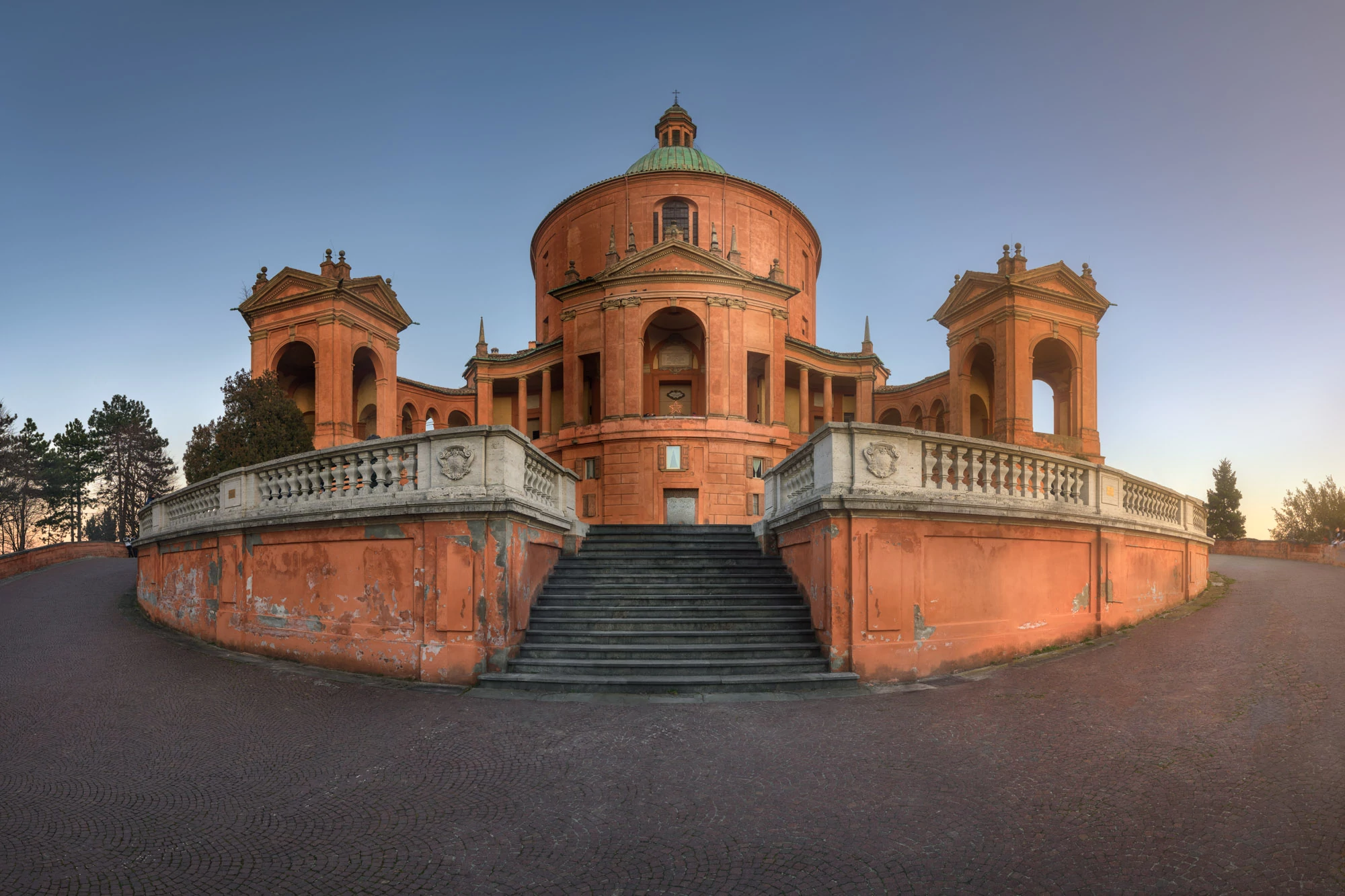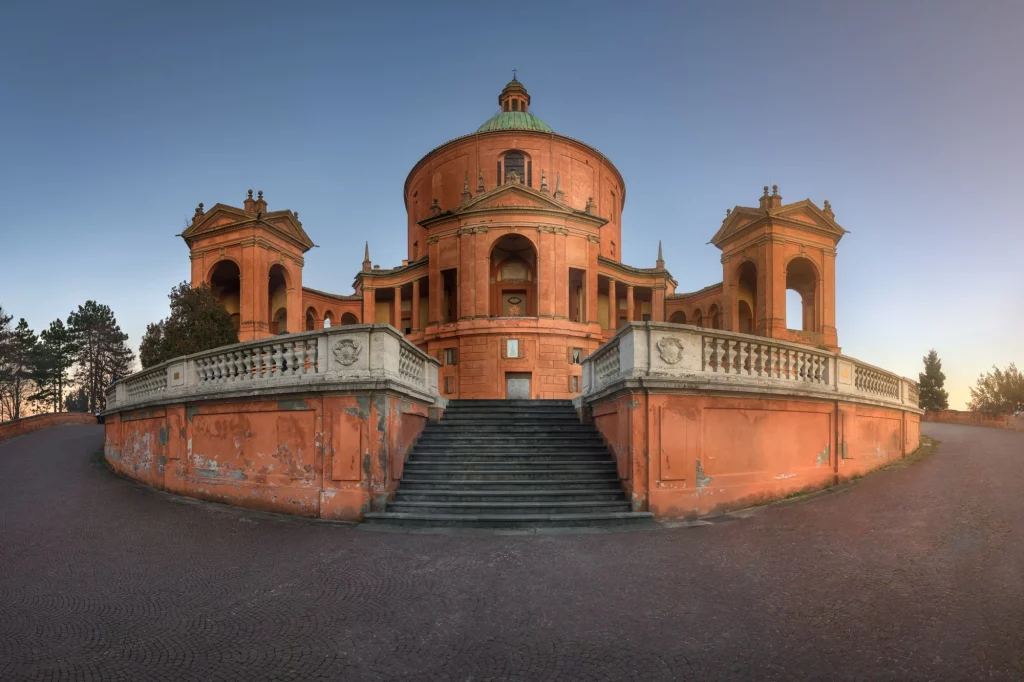 A visit to Bologna would not be complete without a pilgrimage up to the Sanctuary and Portico of the Madonna di San Luca. This is located on top of the Colle della Guardia Hill. This sanctuary is dedicated especially to the Virgin Mary and has been a pilgrimage site since the 12th century. As you make your way up the hill, you will pass through the 666 arches of the Portico di San Luca. This indeed impressive structure was built in 1674 to connect the hill with the city center, offering pilgrims a sheltered path along the route.
At the same time, the view from the top of the hill is breathtaking and will reward your efforts as you admire the panoramic views of the cityscape below. More than that, here is also a museum at the top with an interesting collection of religious artifacts that detail the history of the site. After your visit, you will understand why this is one of Bologna's most visited attractions and a must-see for any traveler.
2. Bologna's Portici – 15 Top-Rated Attractions & Things to Do in Bologna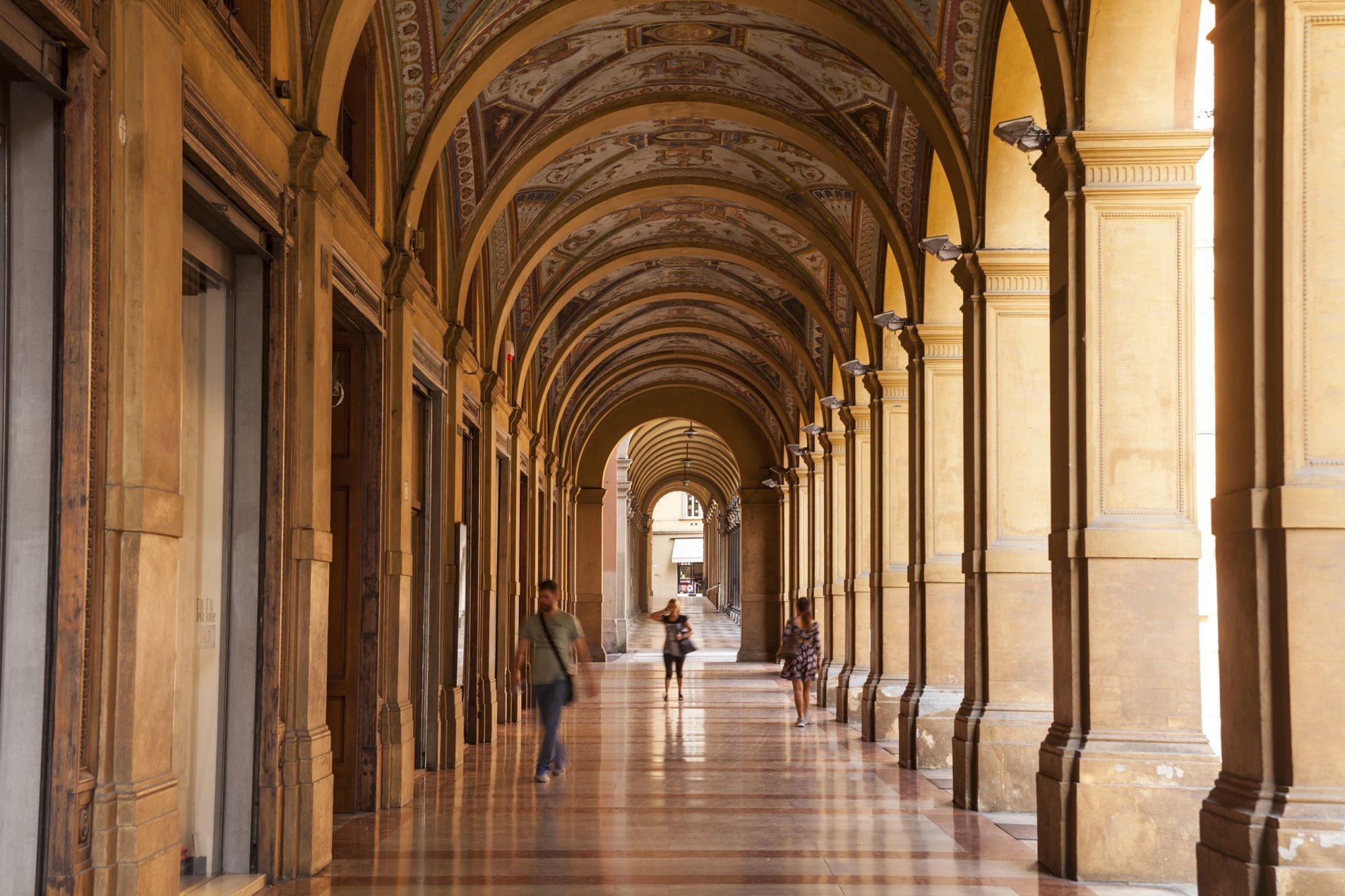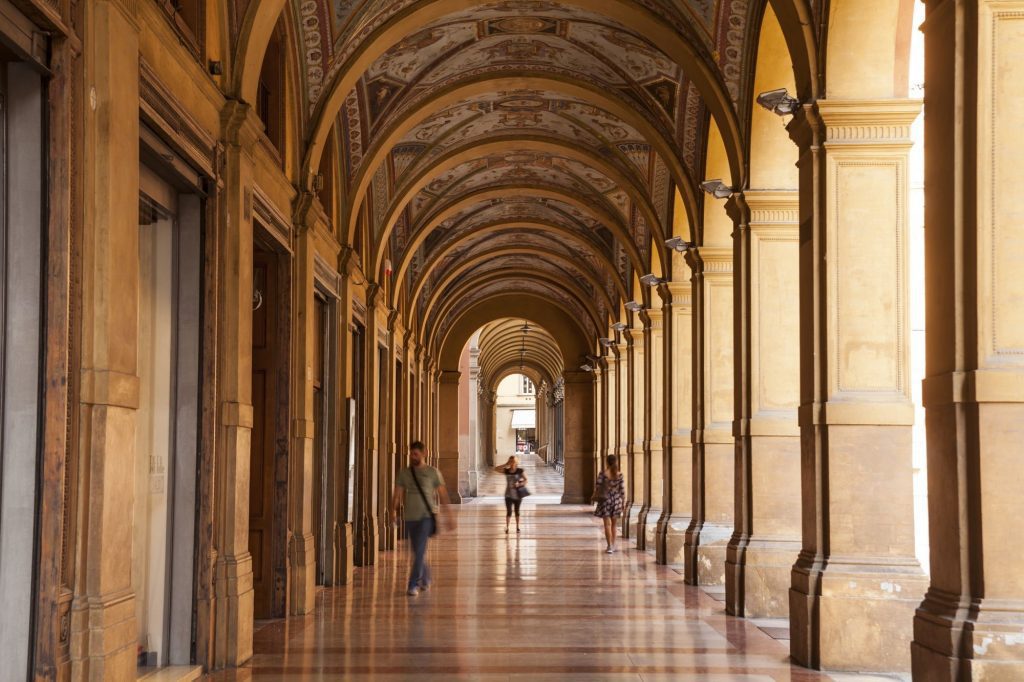 Bologna's Portici is one of the city's most popular attractions. Basically, it's a series of covered walkways that run along several streets. They give visitors and locals alike shelter from the rain, sun, and snow. The porticoes have been in place since the 13th century, and they provide a great insight into Bologna's history and culture.
One of the main attractions is the Via dei Presepi, which consists of seven arches that are filled with handmade nativity scenes. Equally important to know is that there are also several frescoes, statues, and a chapel dedicated to San Petronio. This route is a must-see for anyone visiting Bologna. it is a great way to learn about the city's history.
The porticoes offer plenty of opportunities for exploration and discovery, from shopping in the shops, cafes, and restaurants. These are lining the walkways to admire the ornate architecture and window displays of historical palaces. Furthermore, there are also several churches and galleries along the route, as well as a few surprises.
Even more, if you're looking for a peaceful stroll or some exercise, the porticoes are the perfect place to go. Additionally, you can wander around admiring the architecture, or simply take in the atmosphere of the city. So, whether you're visiting for a day or staying for longer, Bologna's Portici will certainly be a highlight of your trip.
3. San Domenico (St. Dominic Church)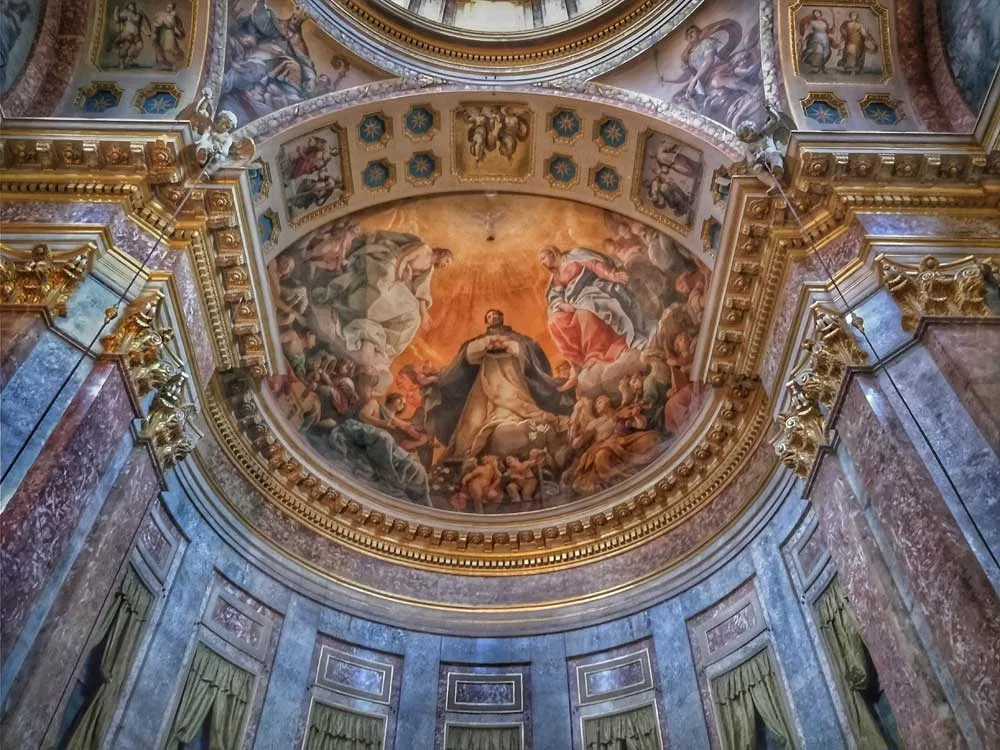 San Domenico (St. Dominic Church) is one of Bologna's most visited attractions, and it's easy to see why. Located in the heart of the city, this stunning Gothic-style church was built in 1218. The first thing to remember is that is home to a collection of incredible works of art. Therefore, inside the church, you'll find numerous religious frescoes, sculptures, and other works of art that have been there for centuries.
The church's highlight undeniably is the tomb of Saint Dominic, who was a prominent member of the Dominican Order in the Middle Ages. The tomb was created by Nicolò Pisano and is considered one of his finest works. Not to mention that visitors can also admire two beautiful chapels, as well as a collection of statues and other artifacts.
To conclude, if you're looking for a peaceful place to relax and take in some culture, San Domenico is a must-visit. Take a moment to appreciate the beauty of this ancient structure and marvel at its intricate artwork.
4. Museo Civico Archeologico (Archeological Museum)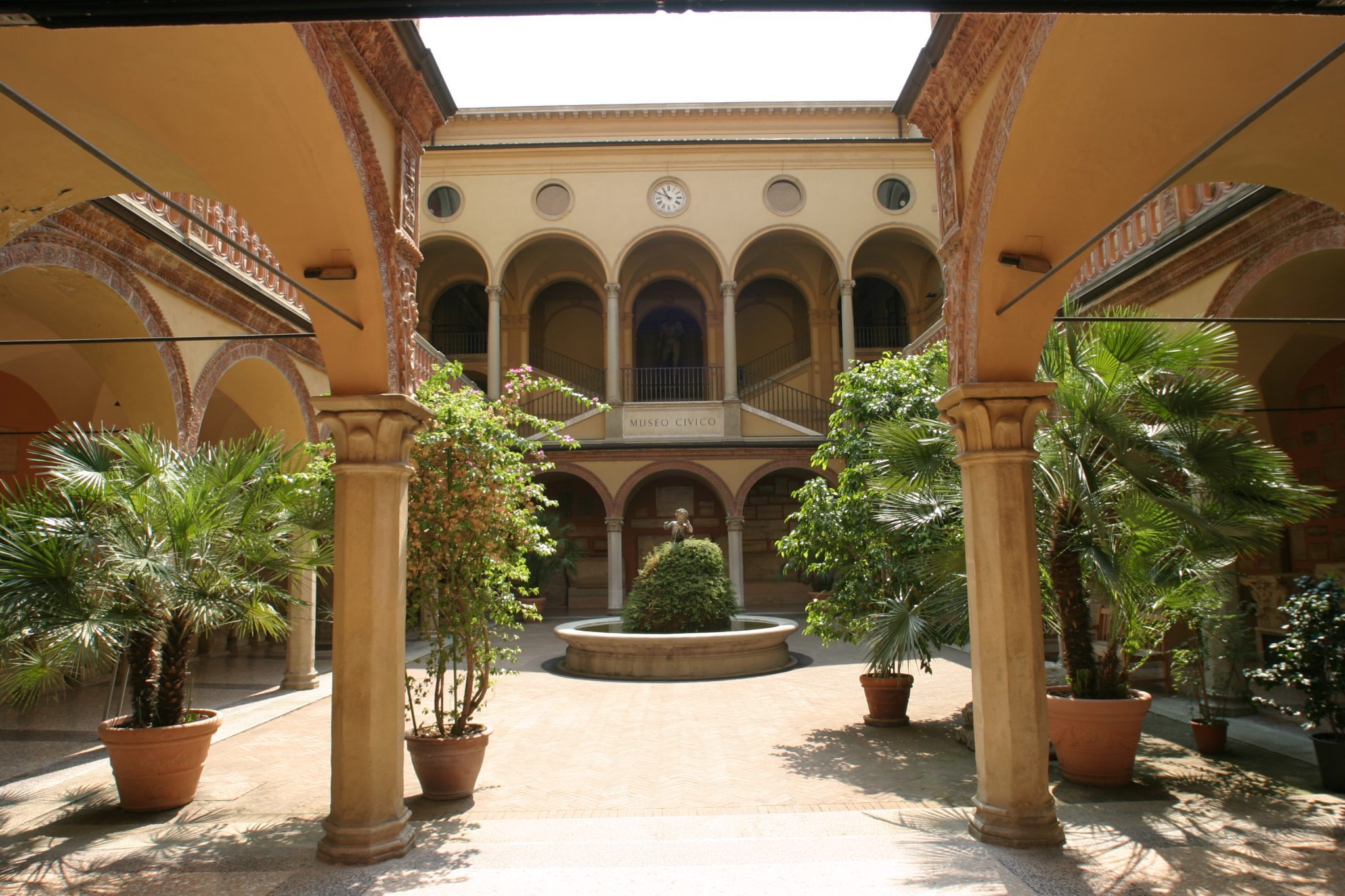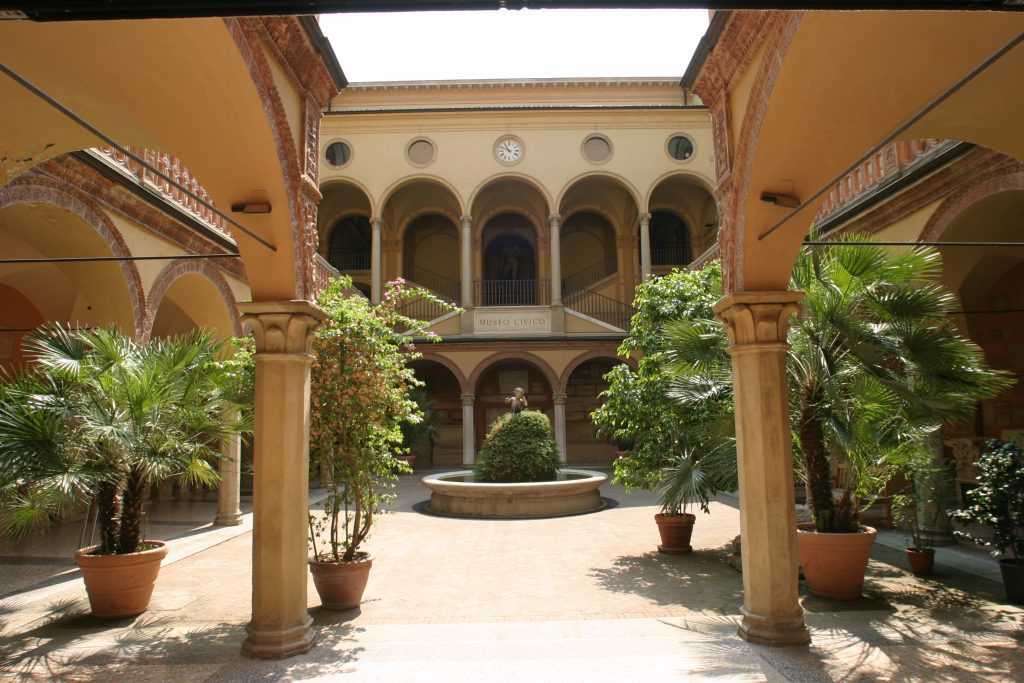 If you're a history buff, the Museo Civico Archeologico in Bologna is a must-see. Located just off the Piazza Maggiore, this archeological museum contains priceless artifacts from some of the oldest cultures in the world, including prehistoric objects, Egyptian pieces, and Greek and Roman items. One highlight is the sarcophagus of Mater Matuta, which dates back to the fourth century BCE.
The museum also houses impressive bronze statues of local gods and goddesses, as well as various objects found during excavations in the area. The collection of ceramics evidently is one of the best in Italy, with more than 10,000 pieces from various cultures. In addition, there are also several gold and silver objects, coins, and jewelry on display. 
At the same time, the museum's interactive exhibits make it an engaging experience for all ages. You can get up close and personal with ancient artifacts and view them from multiple angles via 3D virtual reality presentations. There is also an educational area for kids with puzzles and activities that let them explore different cultures and periods. 
If you're looking for a unique cultural experience in Bologna, don't miss the Museo Civico Archeologico. From rare antiquities to interactive displays, by all means, you'll be sure to have a memorable time here!
5. Oratory of Battuti – 15 Top-Rated Attractions & Things to Do in Bologna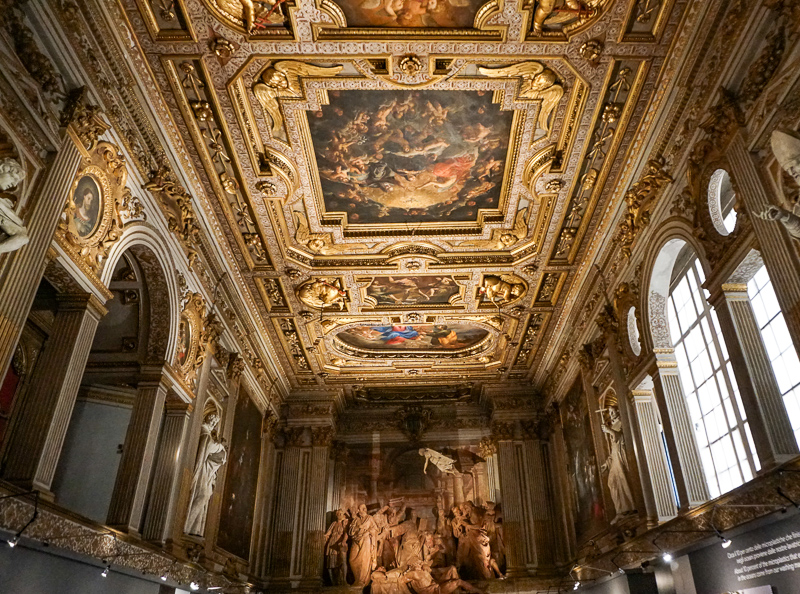 The Oratory of Battuti, also known as Santa Maria dei Battuti, is a 14th-century religious building in the heart of Bologna. It is one of the oldest and most beautiful religious sites in the city, boasting an impressive facade and a peaceful interior. Furthermore, the oratory was built in 1343 by a group of laymen called the Battuti, who were inspired by their devotion to the Virgin Mary to construct this beautiful site. 
The entrance to the oratory is through a grand archway that leads into a small, square courtyard. From here, visitors can enter the main hall, which is decorated with frescoes depicting scenes from the life of Mary. In a similar fashion, this space is filled with original paintings, carvings, and marble statues. Many of these date back to the 15th century. Visitors can also explore the other rooms in the complex, including the chapter house and a small chapel dedicated to St. Lucy. 
In conclusion, The Oratory of Battuti is an important part of Bologna's religious heritage. It is also an excellent spot to spend some time in contemplation or reflection. It is open daily to visitors and is free to enter. Be sure to take some time to explore this incredible site and its ancient history!
6. Basilica di San Pietro – 15 Top-Rated Attractions & Things to Do in Bologna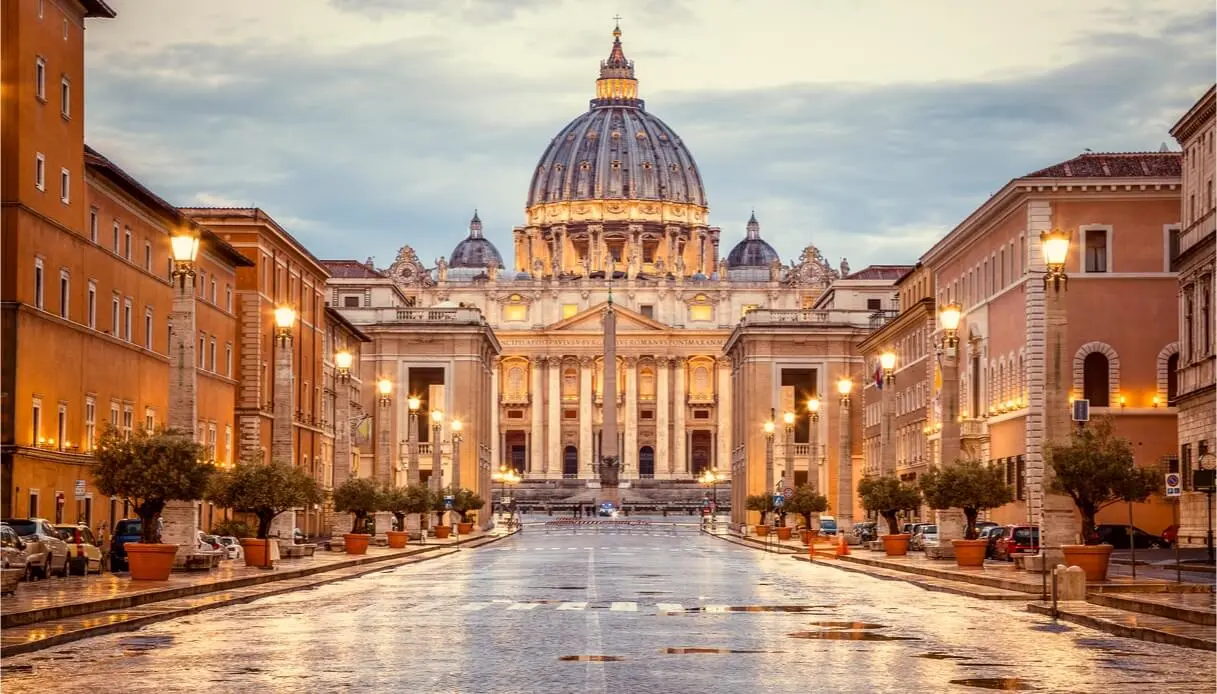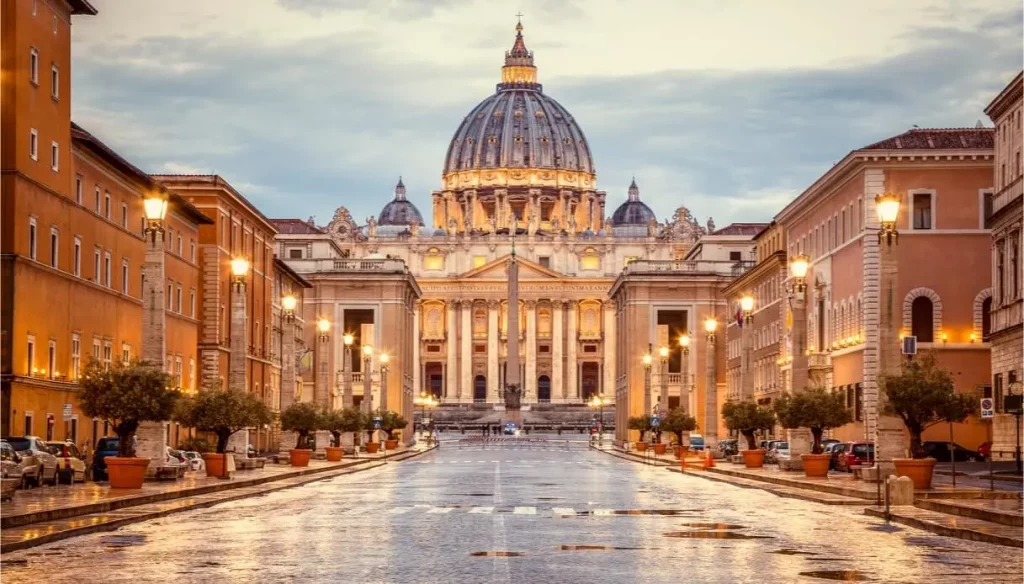 One of the top-rated attractions in Bologna is the Basilica di San Pietro, a magnificent example of Romanesque and Gothic architecture. Built-in the 11th century, this beautiful basilica has a striking façade and ornate interior with intricate frescoes and sculptures. Inside, you'll find an enormous altarpiece of St. Peter, along with several other significant works of art. The basilica also houses the tomb of Pope Gregory X, who was born in Bologna.
Outside the church, you can explore the adjacent cloister and its peaceful garden. From here, you can get a great view of the city's red rooftops and towers. During special occasions, the basilica hosts concerts and events, providing visitors with another wonderful opportunity to experience its stunning architecture.
7. Pinacoteca Nazionale (National Gallery)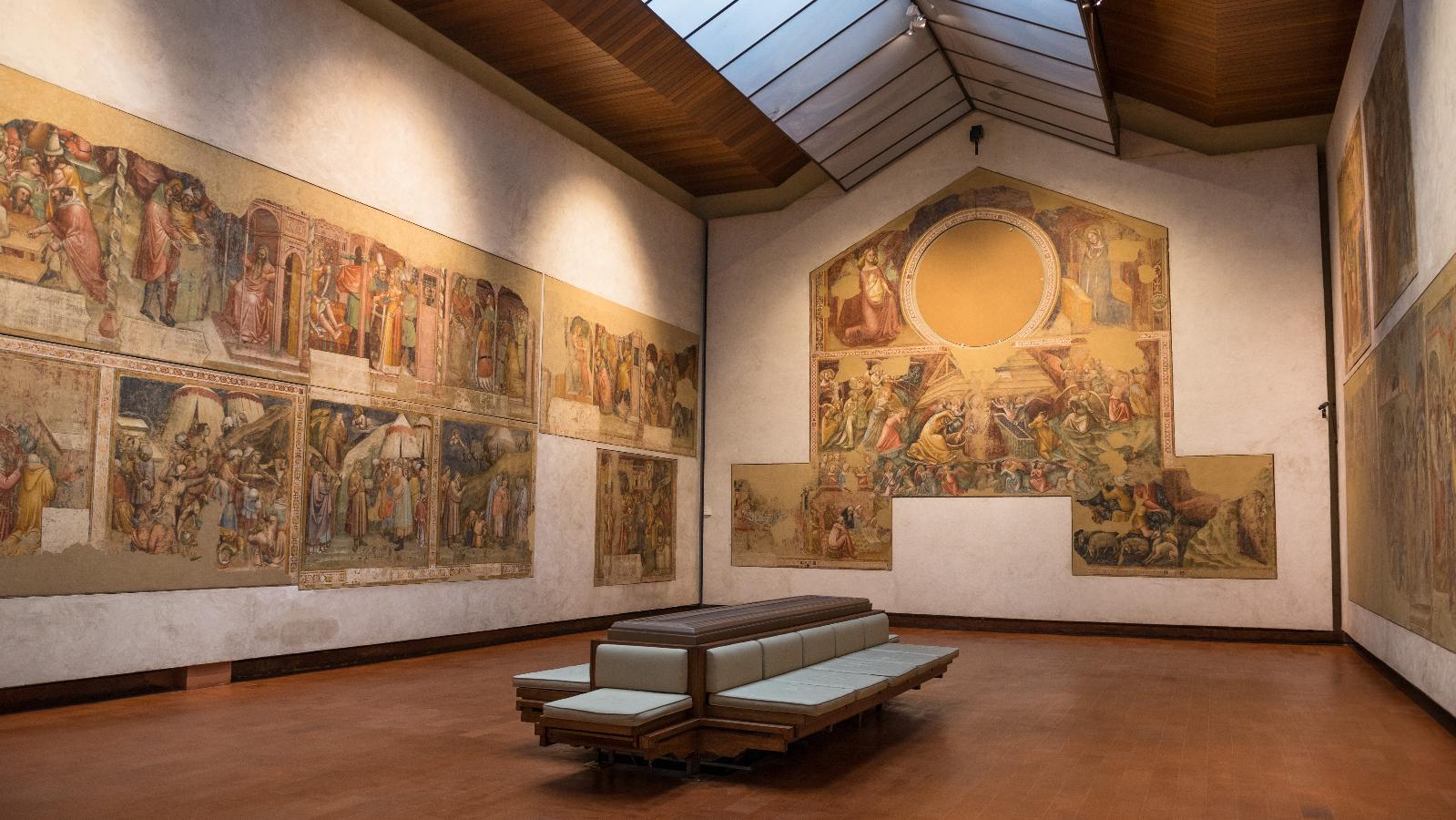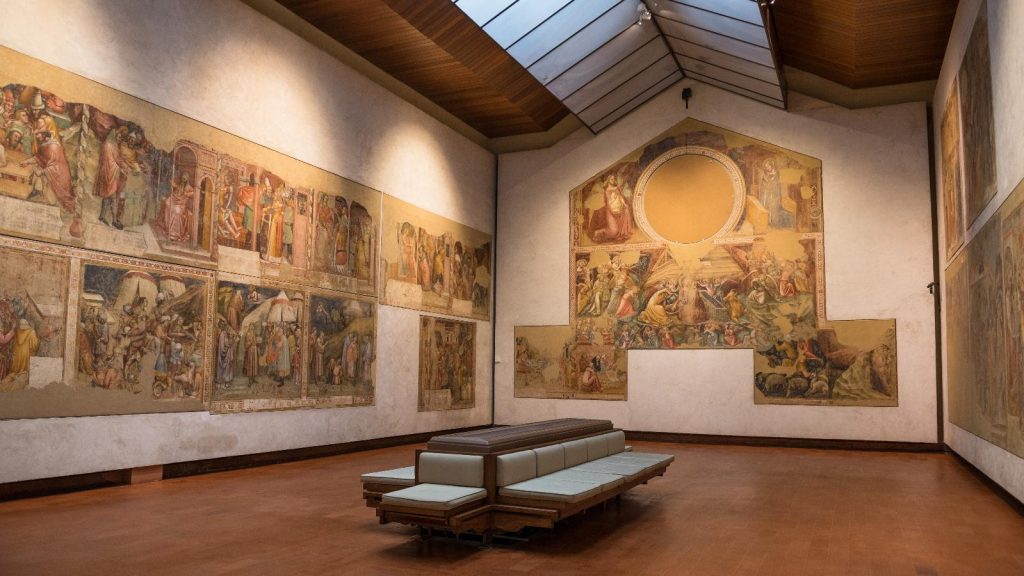 Located on the third floor of the Palazzo dell'Archiginnasio, the Pinacoteca Nazionale (National Gallery) is one of the top-rated attractions in Bologna. Undeniably, this museum offers a comprehensive collection of artwork from the 13th to 18th centuries. It represents some of the greatest masters of the period.
The Pinacoteca Nazionale is home to works by El Greco, Guercino, Correggio, Perugino, and more. Highlights include the extraordinary frescoes from the church of Santo Stefano. It includes Raphael's famous 'Deposition of Christ' as well. This was moved here from the Church of San Domenico.
The museum also boasts an impressive selection of sculptures and various other works of art including ceramics, enamels, and textiles. If you're looking for something unique to do in Bologna, make sure to check out this amazing gallery.
8. Archiginnasio Anatomical Theater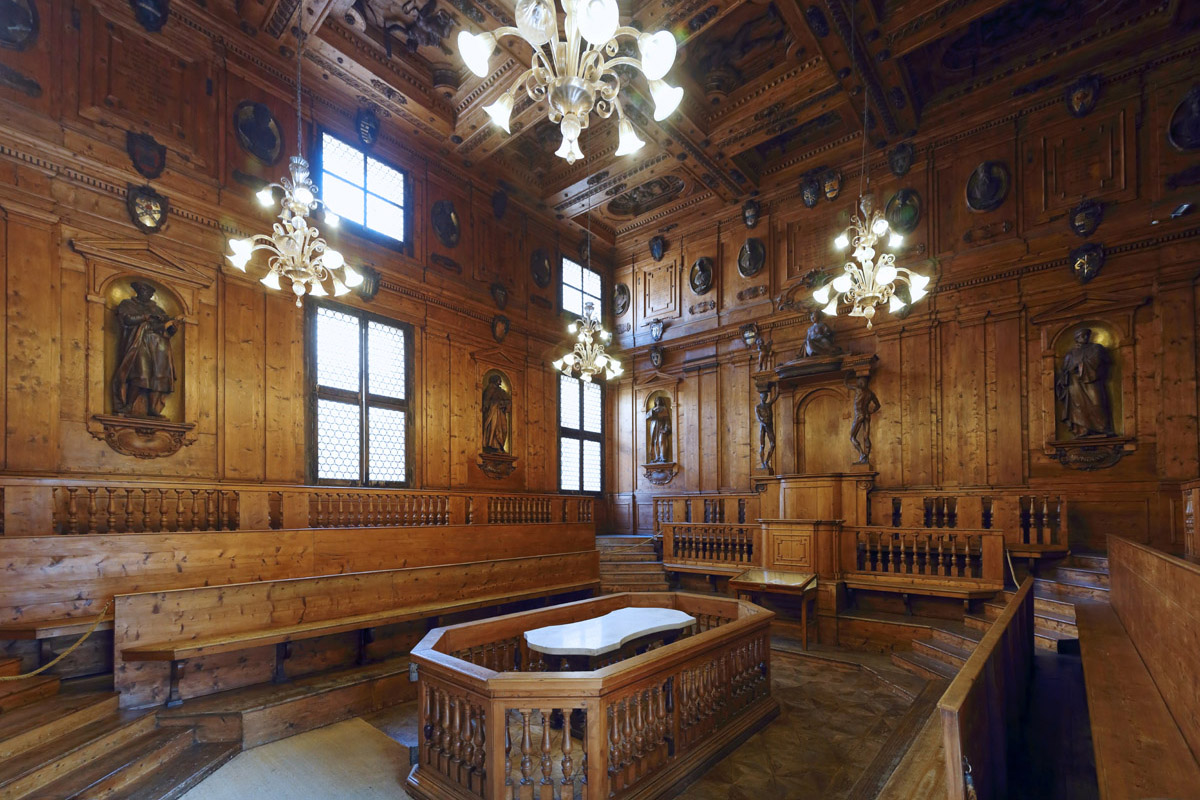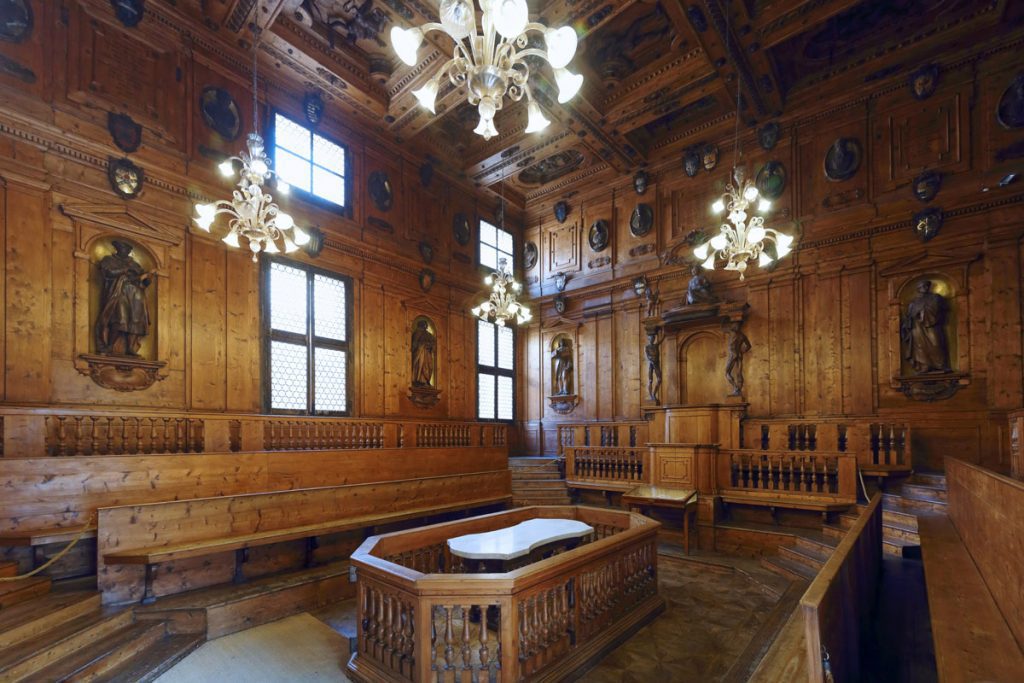 The Archiginnasio Anatomical Theater is one of the most iconic attractions in Bologna. Built in 1637, it is the oldest anatomical theater still in existence today. Located in the University of Bologna, it was used for medical lectures and demonstrations of anatomy for students. This unique venue is decorated with the coats of arms of the most prominent local families. Its walls are covered with anatomical drawings and frescoes. The theater is open to visitors who want to learn about the history and development of medicine in the region. After exploring this historic site, make sure to visit the adjacent library. Summing up, this library contains an impressive collection of books and manuscripts from the 13th century.
9. Leaning Towers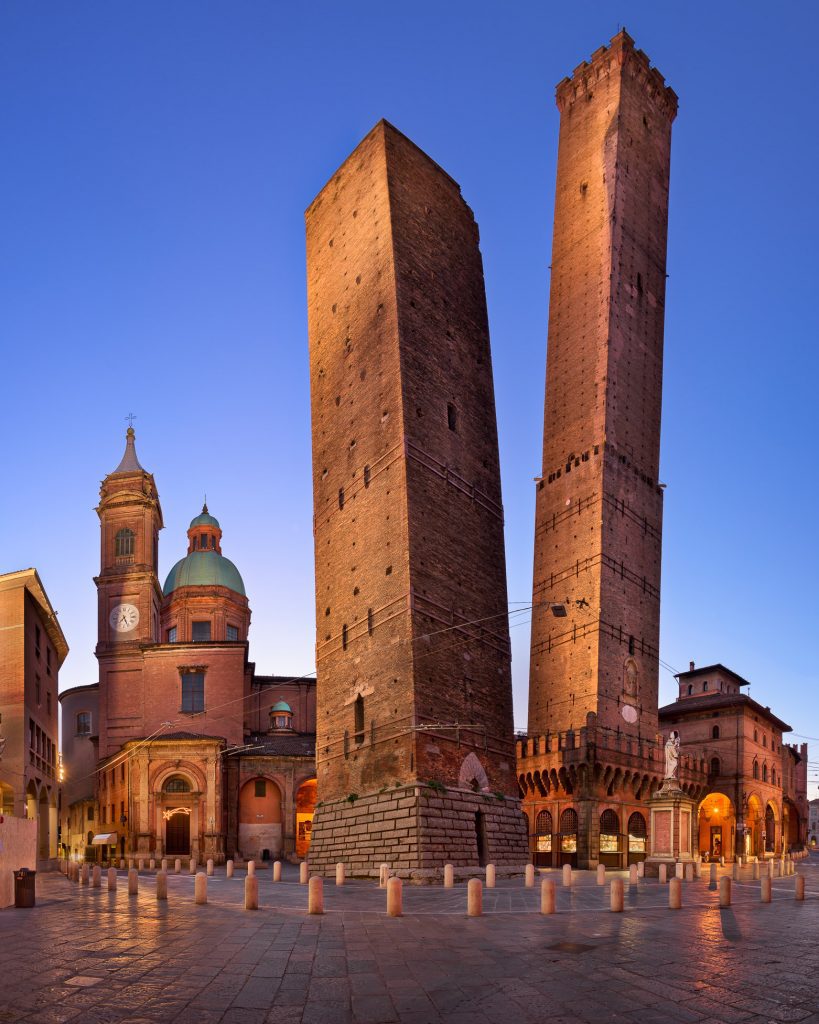 No trip to Bologna is complete without a visit to its two leaning towers, The Torre degli Asinelli and Torre Garisenda. These two Medieval structures are among the city's most iconic attractions and stand side by side in the heart of Bologna.
The taller of the two towers, the Torre degli Asinelli, rises almost 97 meters high and was built in 1109 by the noble Asinelli family. It's possible to climb the 498 steps up to the top for amazing views of Bologna and the surrounding countryside. More than that nearby is the shorter, but no less impressive, Torre Garisenda, which stands at 48 meters tall. Although you can't climb this tower due to its precarious angle, it's still worth a visit. 
Be sure to snap a few photos of the two leaning towers together – a postcard-perfect view that you won't want to miss!
10. Santo Stefano (St. Stephen Basilica)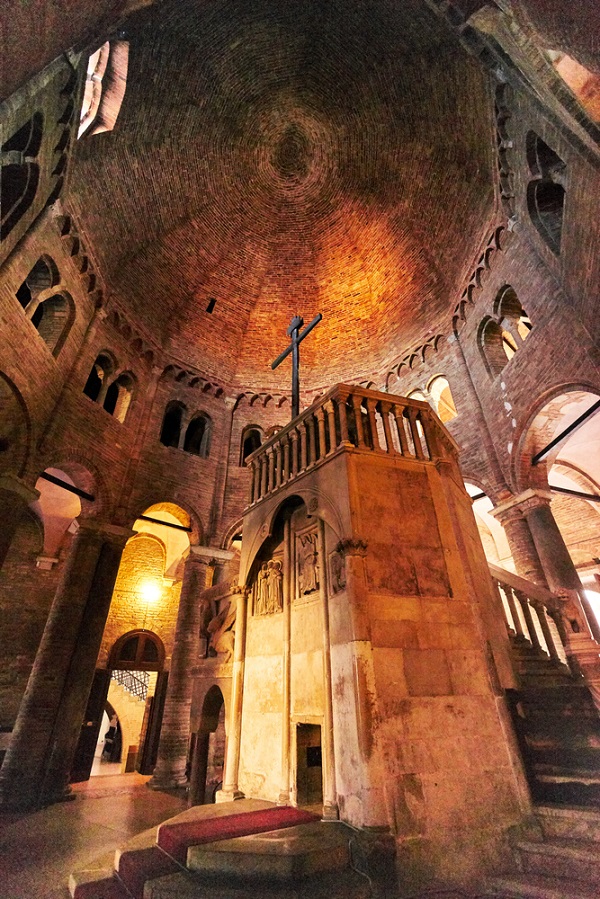 If you're looking to explore the religious sites of Bologna, make sure to visit Santo Stefano (St. Stephen Basilica). This magnificent structure is a complex of four religious buildings, each containing its unique beauty and history. The oldest of the structures dates back to the 7th century. It is known as the Basilica of Santo Stefano Maggiore. It is a Romanesque church built in honor of St. Stephen and features intricate stonework and stunning frescoes.
The basilica complex also includes the Rotonda di San Stefano, which was a 12th-century chapel and a hospice for pilgrims. As well as the Oratorio di San Giuliano; and the Oratorio del Crocifisso, which was built in the 17th century. Also, each of these structures contains art and artifacts that date back centuries and are a must-see. With this in mind, make sure to check out these beautiful religious sites during your stay!
11. San Petronio (Basilica of St. Petronius) – 15 Top-Rated Attractions & Things to Do in Bologna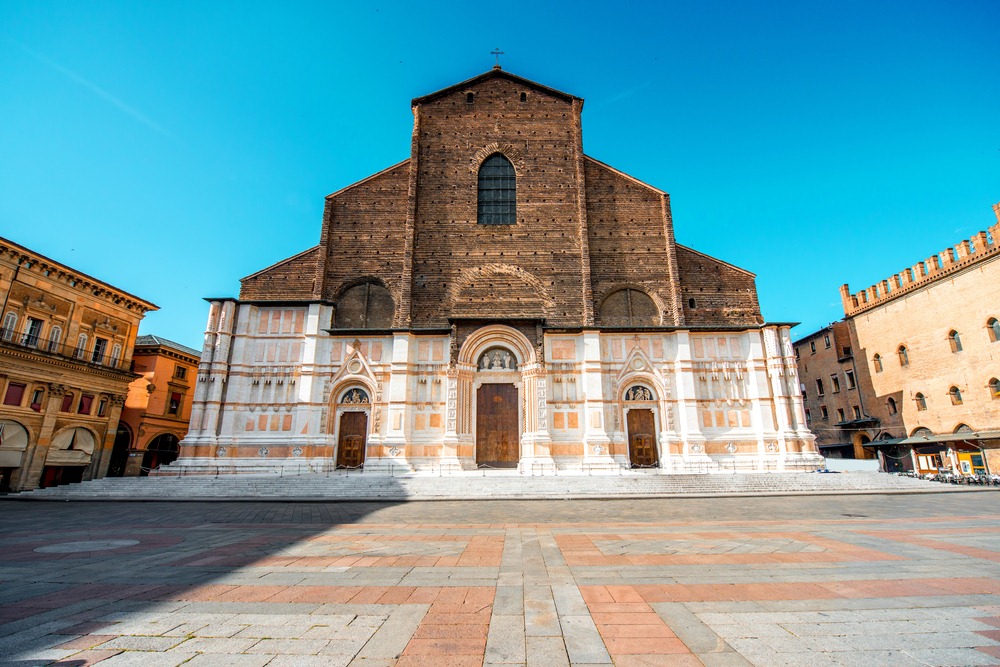 San Petronio (Basilica of St. Petronius) is a stunningly beautiful 15th-century church located in the heart of Bologna. The basilica was originally built to honor the patron saint of Bologna, St. Petronius, but it has since become a beloved landmark in the city.
San Petronio is one of the largest churches in Italy, boasting a length of 218 meters (715 feet). Visitors are treated to its elaborate facade, which is decorated with statues of saints. It is also decorated with Gothic porticoes and two bell towers that rise over the city. Without a doubt, the interior of the basilica is no less impressive, as it contains large frescoes, ornate stained glass windows, and marble sculptures.
The San Petronio Basilica also houses several unique artifacts, including the funeral monument of Pope Pius IV, and a large astronomical clock built in the early 16th century. It's no surprise that this magnificent building has been declared a UNESCO World Heritage Site.
Therefore, for those who appreciate architecture and history, a visit to San Petronio should not be missed. It is open to the public daily from 8:00 am to 7:00 pm, and admission is free. So, be sure to bring your camera to capture the beauty of this incredible structure!
12. Piazza Maggiore and Piazza del Nettuno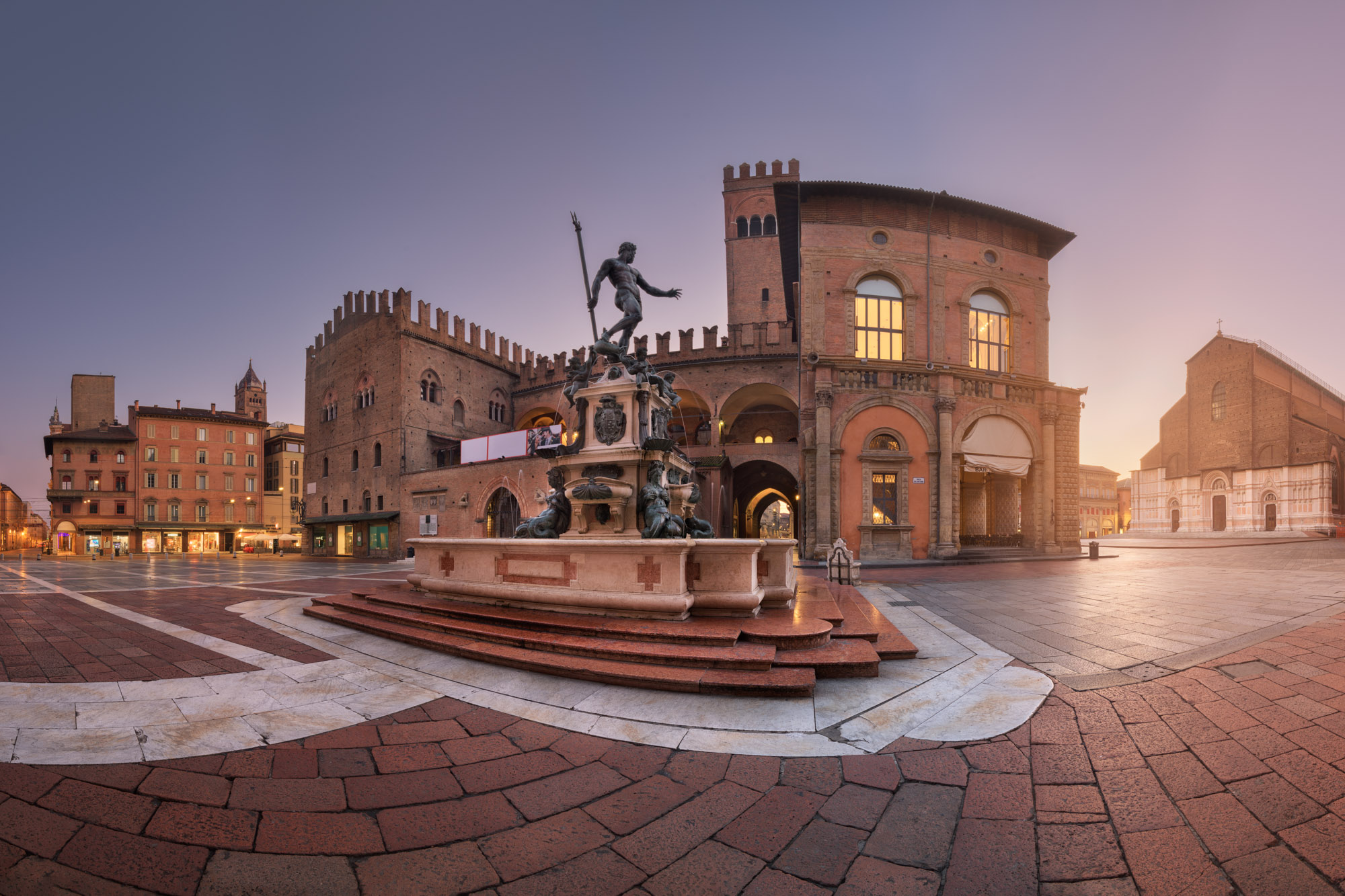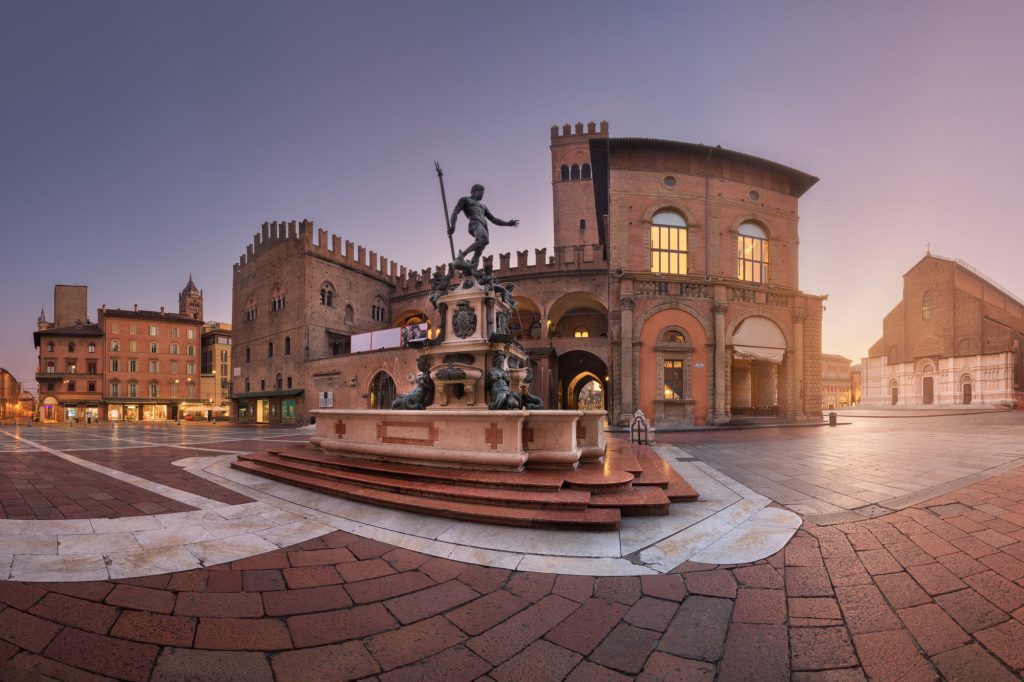 Piazza Maggiore and Piazza del Nettuno are two of the most important and popular squares in Bologna. Located in the historic city center, these two squares are surrounded by stunning architecture, lively cafes, and amazing shops. Piazza Maggiore is the larger of the two squares and is one of the most impressive public spaces in Italy. Here you will find the Palazzo del Podesta, the Basilica di San Petronio, and the City Hall. The Palazzo del Podesta is a 15th-century Gothic palace with decorative stone carvings and pointed arches. The Basilica di San Petronio is a grand gothic-style church with beautiful interior frescoes and grand stained glass windows. The City Hall is located nearby and features a striking clock tower.
Piazza del Nettuno is a smaller square located directly next to Piazza Maggiore. Here you will find the iconic Neptune Fountain, a bronze sculpture of the Roman god of the sea. It was created by sculptor Giambologna. What's more, the statue stands on an elevated pedestal in the center of a pool of water surrounded by four Tritons. The fountain was built in 1566 and has become an iconic symbol of Bologna. To summarize, both Piazza Maggiore and Piazza del Nettuno are great spots to relax, explore, shop, or simply people-watch.
13. Biblioteca Comunale dell'Archiginnasio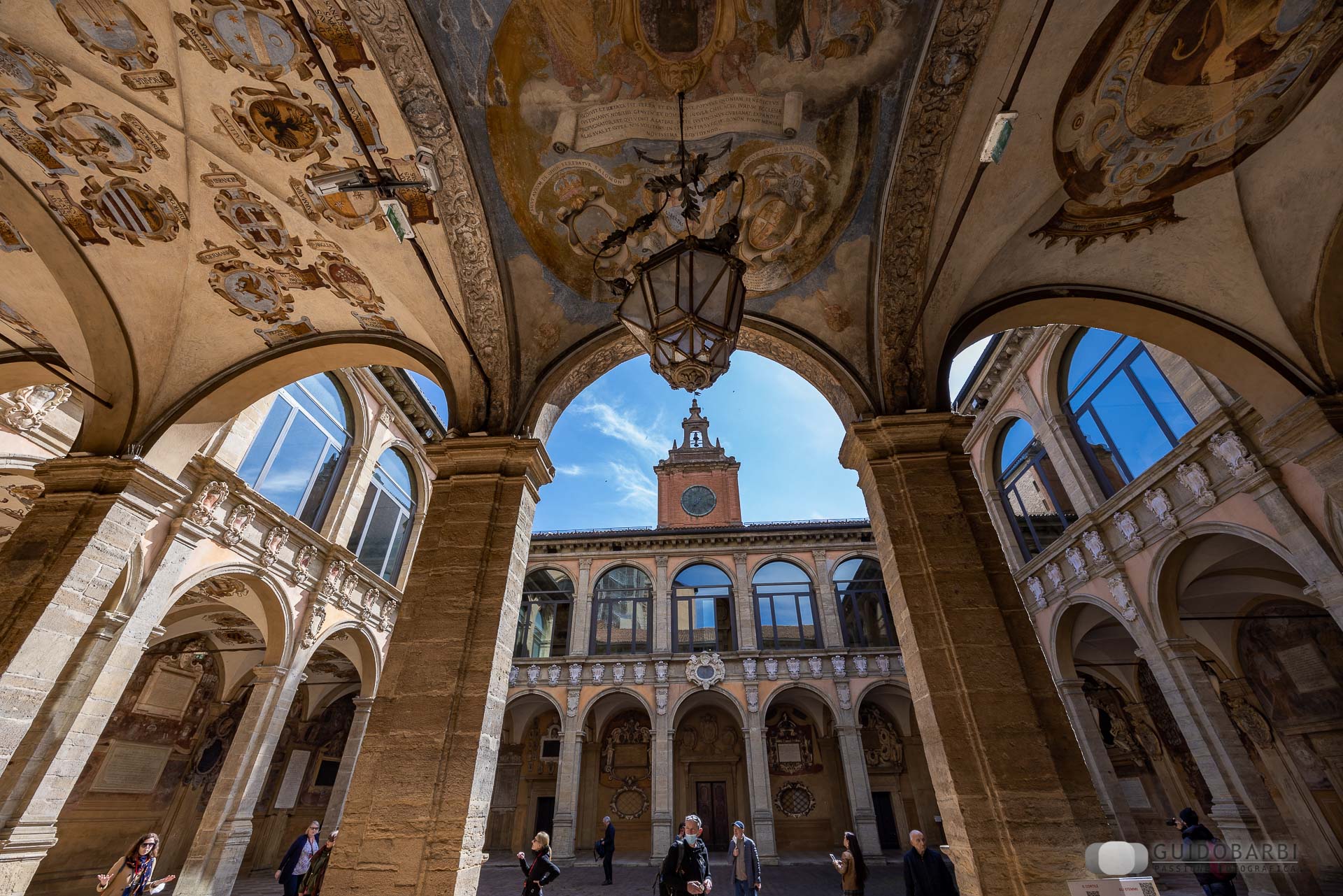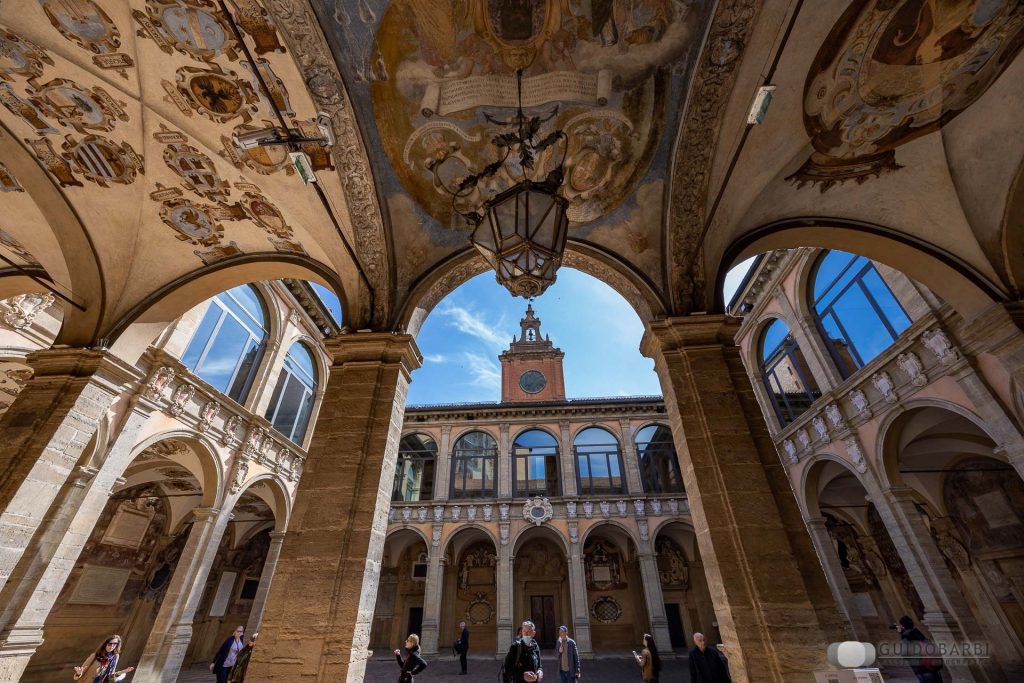 If you're a history buff, the Biblioteca Comunale dell'Archiginnasio is a must-see when visiting Bologna. It is the oldest public library in Italy and was built in 1604. The building itself is impressive, as it is decorated with some incredible frescoes and paintings, along with its striking architecture. Inside you can explore three floors of literature, manuscripts, rare books, maps, and prints that are sure to captivate any history lover. This is also where you can find the oldest anatomical theatre in the world, the Teatro Anatomico, which was built in 1637. With this in mind, this beautiful library is a perfect spot for those who are looking for an intriguing look into the past.
14. Museum of San Colombano – Tagliavini – 15 Top-Rated Attractions & Things to Do in Bologna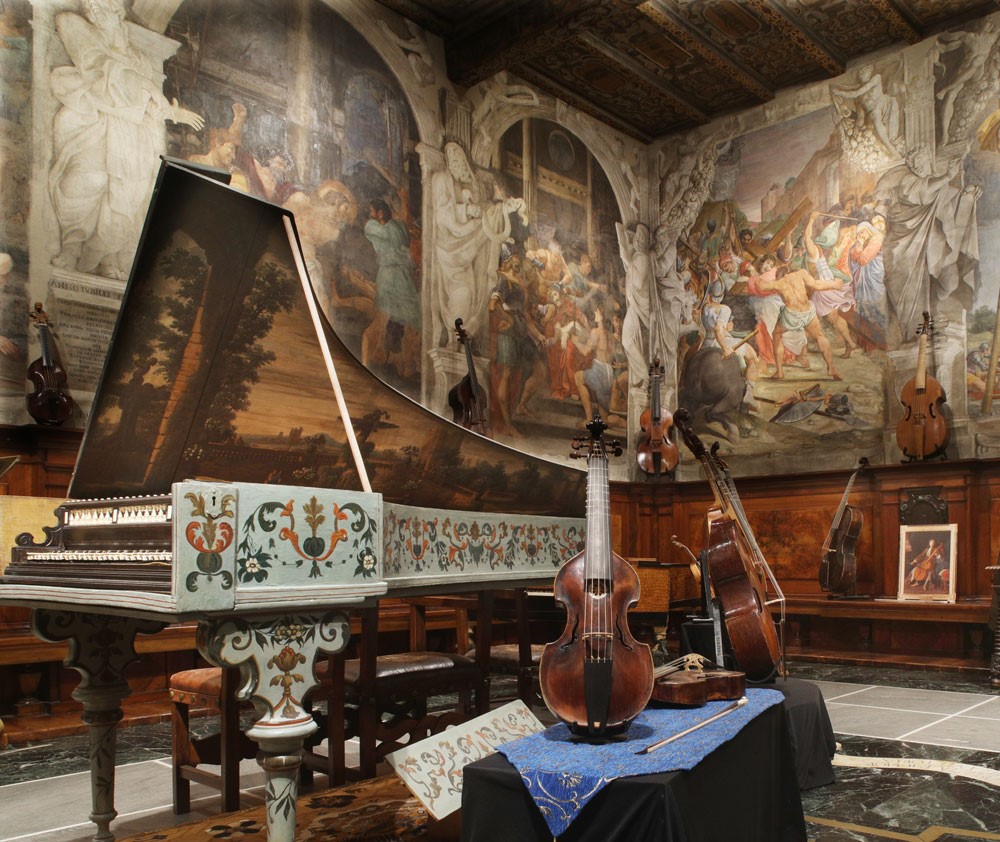 If you're looking to delve into Bologna's rich history, a visit to the Museum of San Colombano – Tagliavini is a must. The museum holds an impressive collection of artifacts from the Tagliavini family, spanning multiple centuries. Here you will find paintings, sculptures, furniture, ceramics, and much more. The building itself dates back to the 15th century. Hence, is considered to be one of the best-preserved examples of medieval architecture in the city. It's also a great place to enjoy the magnificent views of Bologna's iconic porticos and red roofs. A visit to the museum provides insight into the city's culture and history, making it a must-see attraction for all travelers.
15. Bologna Municipal Theater – 15 Top-Rated Attractions & Things to Do in Bologna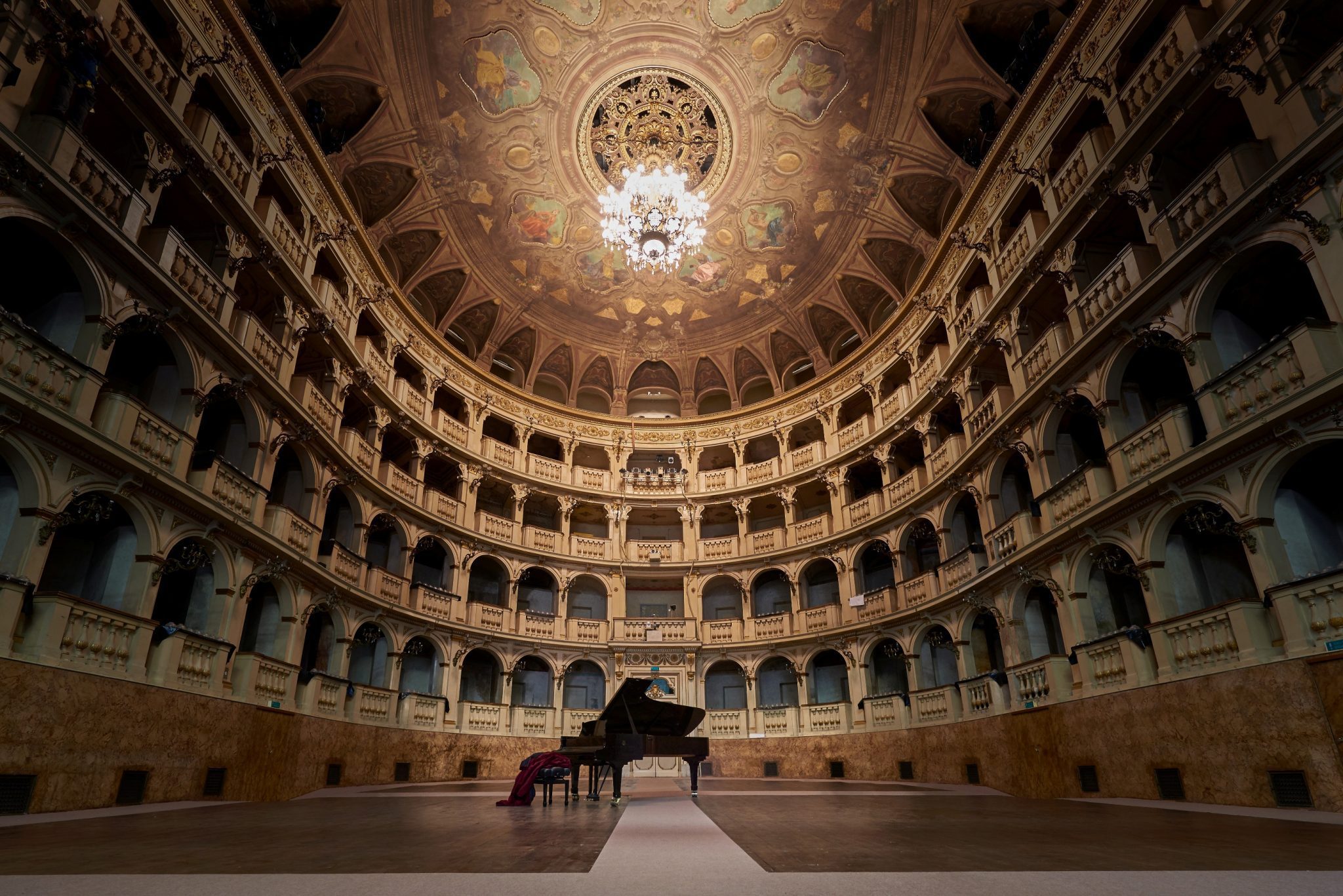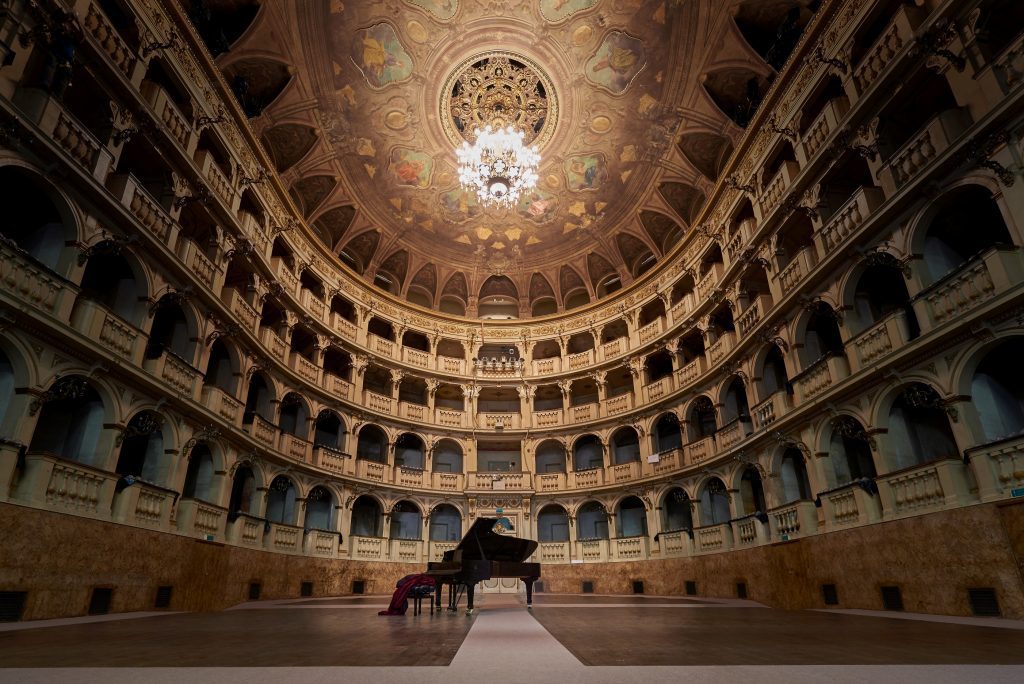 The Bologna Municipal Theater (Teatro Comunale di Bologna) is one of the top attractions in the city and a must-see destination. Built in 1763, this beautiful theater has been carefully renovated and now has a seating capacity of 1,600 people. It hosts many productions throughout the year, ranging from operas to ballets to symphonies.
A visit to the theater will give you a glimpse into Bologna's rich cultural heritage. Take a guided tour and learn about the history of this remarkable building and its role in the Italian arts. You can also take part in workshops and other activities organized by the theater, such as lectures on music, drama, and architecture.
If you want to experience the atmosphere of a real opera, head over to the Teatro Comunale di Bologna for one of their popular performances. The acoustics of this grand auditorium makes it a perfect venue for any type of show, so make sure to check out the upcoming productions. With its incredible architecture and world-class performances, the Bologna Municipal Theater is sure to be a highlight of your trip to Italy.
Tips and Tours: How to Make the Most of Your Visit to Bologna
Exploring Bologna is made easy with the city's bike-friendly streets and flat terrain. Bikes can be rented from one of the many outlets around the city, or visitors can take part in a guided tour. Whether visitors are exploring independently or part of a larger group, biking is an ideal way to get to know Bologna.
Driving in Bologna can be challenging due to the city's narrow streets and abundance of one-way streets. Traffic can also be heavy during peak times, so drivers need to familiarize themselves with the area before setting out. Parking can be difficult to find in the center of Bologna, but there are a few public garages available. It is best to plan and leave yourself plenty of time when traveling by car in the city.
Where to Stay in Bologna
Finding the perfect place to stay while in Bologna can be a challenge. Fortunately, there are many high-rated hotels and accommodations in the city that offer travelers comfort, convenience, and the perfect location for exploring this charming Italian city.
If you're looking for a hotel near the famous Piazza Maggiore, then the Grand Hotel Majestic Gia Baglioni is an excellent option. This historic hotel, located in the center of Bologna, offers luxurious rooms, a restaurant and bar, and a rooftop terrace with breathtaking views of the city.
For budget-minded travelers, the Hotel Corona d'Oro offers comfortable accommodation at an affordable price. Located close to the train station and with easy access to major attractions, this hotel provides free parking and complimentary WiFi.
No matter what kind of accommodation you're looking for, you're sure to find it in Bologna. From five-star luxury to budget-friendly options, there's something for everyone in this beautiful Italian city.
Is Bologna safe?
To sum it up, visiting a new city can be a bit intimidating, and it's important to make sure that you're aware of any potential safety concerns. Bologna is one of the safest cities in Italy, with a low crime rate, particularly when compared to larger cities like Rome or Milan. The police are very visible in the city center, so you should feel comfortable walking around the historic center anytime or at night. That being said, it's always wise to stay vigilant and aware of your surroundings. As with any major city, you should also be aware of pickpockets that may be in crowded areas or on public transportation.
Are you looking for an amazing place to explore on your next holiday?
✅Make sure you'll see the entire collection in Framey App, including addresses, opening hours, and contact information!
If you're searching for more travel inspirations, don't forget to check Framey App (available on Google Play and Apple Store)