10 Curiosities About Tel Aviv
Are you planning to visit Tel Aviv? If so, you may have a lot of questions about the city! Fortunately, you don't have to search far and wide for answers. In this blog post, we'll answer the 10 most frequently asked questions about Tel Aviv. From the best time to visit how to get around, this post will provide all the information you need to plan a successful trip to Tel Aviv. 
So, let's get started and explore the answers to your most pressing questions!
✅  Make sure you'll see the entire collection in Framey App, including addresses, opening hours, and contact information!
1. What is Tel Aviv known for?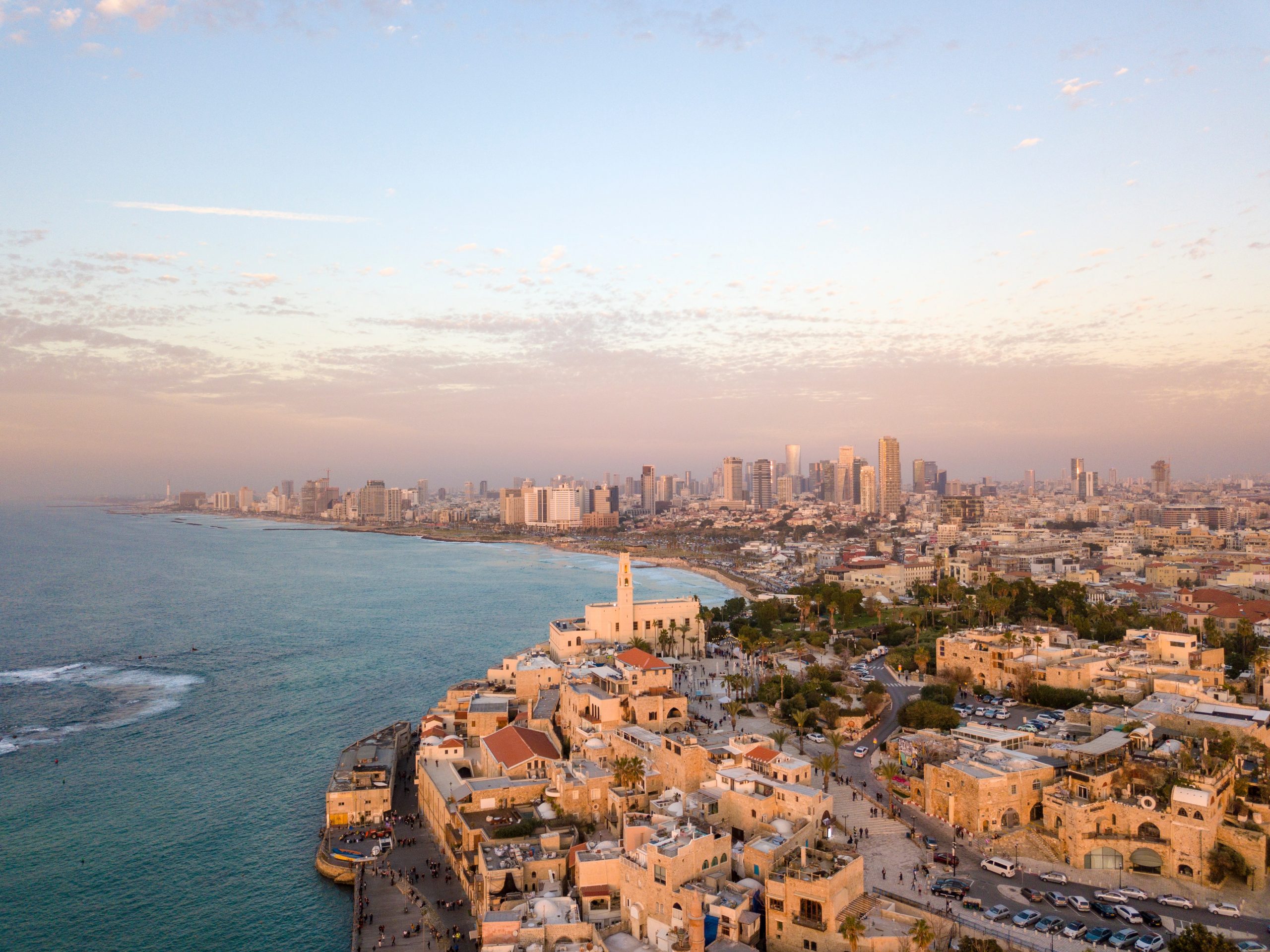 Tel Aviv is known for its vibrant nightlife, beautiful beaches, and amazing food. As the cultural and business capital of Israel, it is a hub for entertainment, art, fashion, and technology. The city is also home to a thriving LGBT community, many tech startups, and some of the best restaurants in the world. It has a rich cultural history as well, with many museums and historical sites to explore. There's also a wide variety of activities to keep you busy in Tel Aviv, from shopping and beach days to hikes and bike rides along the city's many trails. Whether you're looking for a great time out or an opportunity to learn more about the history and culture of this dynamic city, Tel Aviv has something for everyone.
2. How safe is Tel Aviv? – 10 Curiosities About Tel Aviv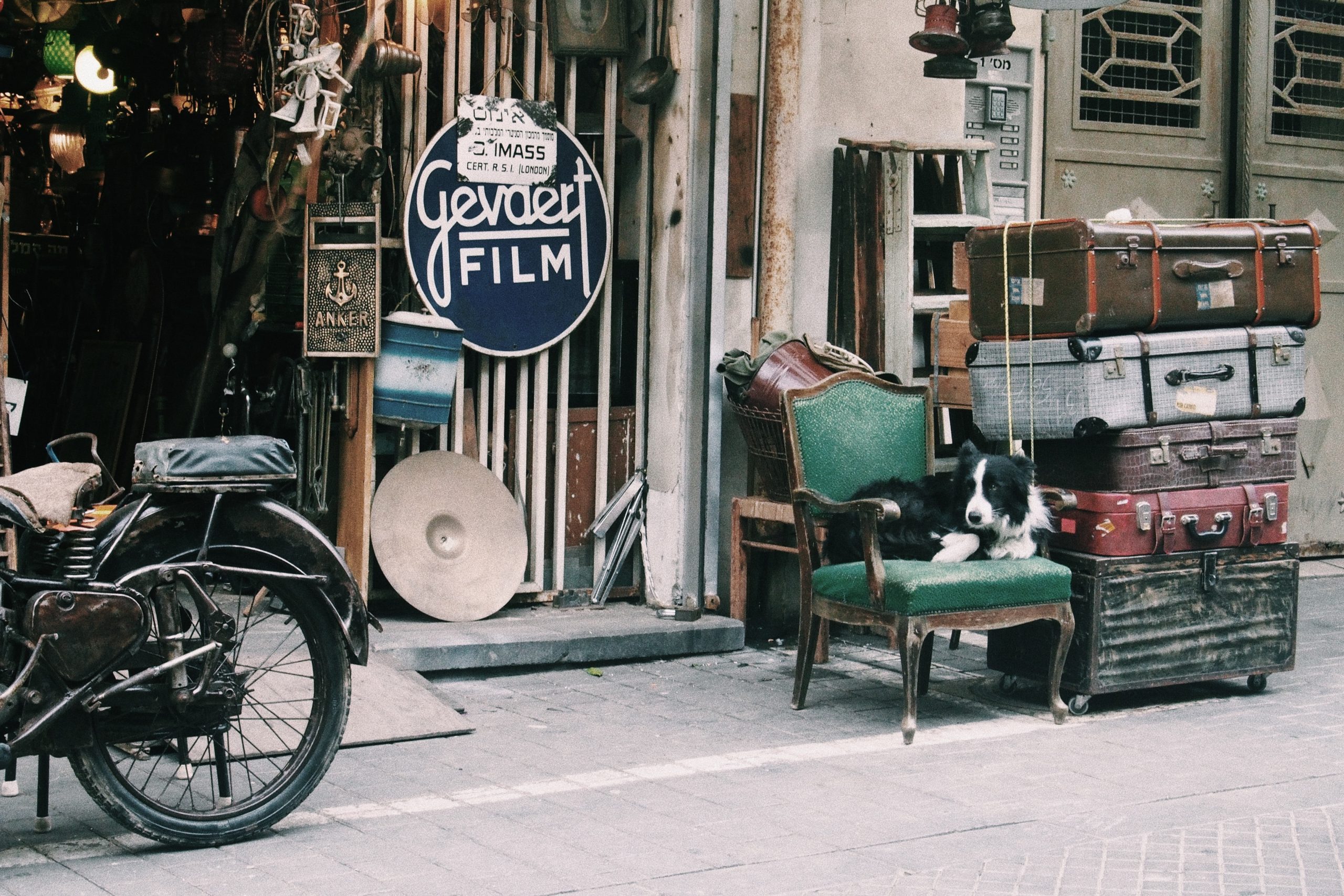 Tel Aviv is a very safe city. International rating organizations consistently rank it as one of the top cities for safety. According to Numbeo, it has an overall crime index score of 65.22 out of 100, which means that it is considered to be a low crime rate city. The most common crime in Tel Aviv is pickpocketing, so it is important to stay aware and keep your valuables close.
The Tel Aviv police department has a strong presence on the streets and they have implemented various measures to ensure safety throughout the city. All public areas, including the beachfront and main streets, are patrolled regularly by police officers and security guards. Additionally, Tel Aviv has an extensive CCTV network that is used to monitor activity in various parts of the city.
Tel Aviv also has many private security companies operating in the area. These companies provide 24-hour protection and surveillance for businesses, homes, and tourist locations. If you are looking for additional peace of mind while visiting Tel Aviv, there are several options available for personal security services.
Overall, Tel Aviv is considered to be a very safe city for travelers. To ensure that you have the best possible experience, it is important to follow basic safety tips and be aware of your surroundings at all times. With proper precautions and common sense, you can enjoy your trip to Tel Aviv with peace of mind.
3. Is Tel Aviv a good place to visit for nightlife?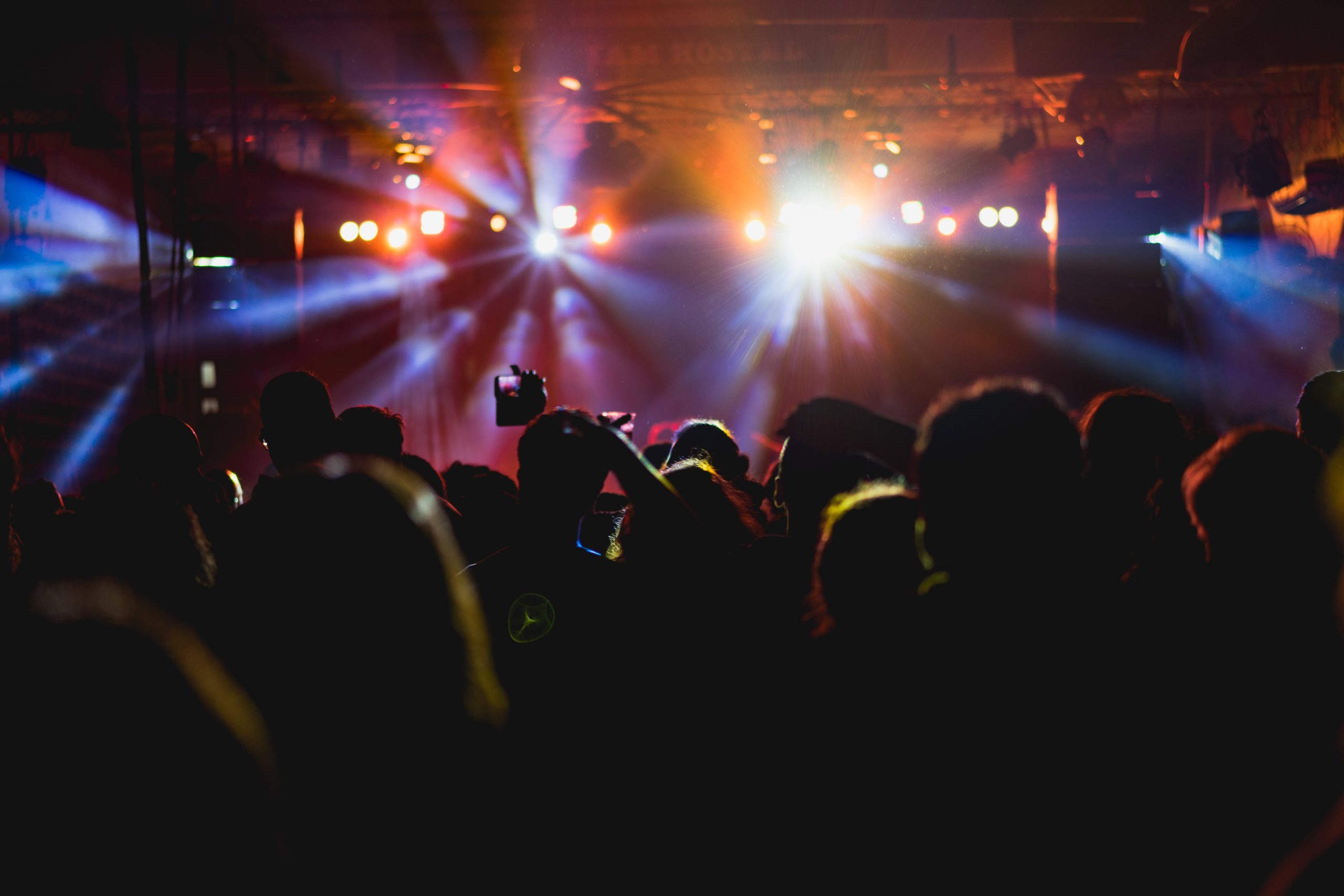 Absolutely! Tel Aviv is one of the most vibrant cities in the world and is widely considered to have some of the best nightlife. Whether you are looking for an up-market restaurant, a pub, a club, or a beach bar, Tel Aviv has it all. There are countless options to choose from, each offering its unique atmosphere and style. The city's bustling nightlife often extends until the wee hours of the morning, giving visitors plenty of opportunities to explore and enjoy the many venues available. From the laid-back charm of bars on the beach to upscale nightclubs, there's something for everyone in Tel Aviv when it comes to nightlife.
4. What are some of the best places to eat in Tel Aviv? – 10 Curiosities About Tel Aviv 
Tel Aviv is home to some of the best restaurants in the world, and you won't be disappointed with the range of culinary experiences available. 
Yaffo Tel Aviv
is a great spot to enjoy a romantic dinner or a cozy lunch. It serves classic Middle Eastern dishes and some creative modern takes. 
Topolopompo Restaurant
is another top pick and is known for its outstanding Mediterranean cuisine. –For something a little more casual, check out George & John Restaurant for their delicious burgers, sandwiches, and shakes. 
Shila
If you're looking for a vegetarian option, head over to Shila for their fresh falafel, hummus, and other vegetarian options. 
Bicicletta
is the place to go for delicious Italian-inspired pizzas and pasta. 
Santa Katarina
Finally, Santa Katarina is the perfect place for a romantic night out with its live music and romantic atmosphere. 
No matter what you're craving, there's sure to be something that hits the spot in Tel Aviv.
5. What are some of the best things to see and do in Tel Aviv?
Tel Aviv is a vibrant and exciting city full of unique attractions, activities, and experiences. From its stunning beaches to its eclectic nightlife and buzzing markets, there's something for everyone in this vibrant metropolis. Here are some of the best things to see and do in Tel Aviv: 
Visit the beach – Tel Aviv is known for its stunning beaches, with golden sand and clear blue waters that are perfect for a dip or a long stroll. Don't miss out on a chance to take in the breathtaking sunsets that can be seen from any of the city's beaches.
Check out the markets – Tel Aviv is home to some incredible markets where you can pick up some delicious treats, unique souvenirs, and artisanal goods. Take a stroll around Carmel Market, Sarona Market, and Shuk HaCarmel to get the true flavor of this Mediterranean city.
Experience the nightlife – Tel Aviv is famous for its vibrant nightlife, with bars, clubs, restaurants, and cafes open late into the night. Take in the local music scene, explore the trendy bars or party into the early hours – whatever you do you won't be disappointed!
Enjoy the culture – Tel Aviv is known for its culture, and its museums are among the best in the world. Check out the Tel Aviv Museum of Art, the Israel Museum, or The Ilana Goor Museum to get a taste of the city's incredible art and history.
Visit Jaffa – Just south of Tel Aviv lies Jaffa, an ancient port city that is full of character. Wander through the cobbled alleyways and take in the views from Jaffa Port for a truly unique experience. 
No matter what you choose, there is always something to see and do in Tel Aviv. With its unique attractions and bustling atmosphere, Tel Aviv is sure to leave you with unforgettable memories.
6. How expensive is Tel Aviv? – 10 Curiosities About Tel Aviv
Tel Aviv is known for being one of the most expensive cities in the world. The cost of living in Tel Aviv is extremely high and prices for goods and services are higher than in many other parts of the world. While certain items, such as groceries, may be cheaper than in other cities, Tel Aviv is still very costly overall. Renting a house or an apartment can be extremely expensive and visitors should be prepared to pay hefty prices for accommodations.
The cost of transportation in Tel Aviv is also quite expensive. Taxis, buses, and rideshares are all relatively expensive options for getting around the city. However, there are some budget-friendly public transportation options available. The train system in Tel Aviv is reliable, safe, and affordable.
Dining out in Tel Aviv can be quite costly, especially if you are eating at one of the nicer restaurants. Prices for drinks and food at bars and cafes are also quite high. Grocery stores in Tel Aviv tend to be slightly cheaper than dining out but still more expensive than in most other cities. 
Overall, Tel Aviv is a very expensive city to visit or live in. Visitors should expect to pay high prices for accommodations, transportation, and dining out. However, there are still ways to save money while visiting Tel Aviv. There are plenty of budget-friendly restaurants and grocery stores that offer reasonable prices for food and beverages. It's important to research prices before traveling to Tel Aviv and plan accordingly to avoid any unpleasant surprises.
7. What is the weather like in Tel Aviv?
The climate in Tel Aviv is warm and temperate with hot, dry summers and mild, wet winters. In the summer months, temperatures typically reach between 25-35 degrees Celsius (77-95 Fahrenheit). During the winter months, temperatures range from 10-17 degrees Celsius (50-63 Fahrenheit). Rainfall is heaviest in the winter months and generally lighter in the summer. Although it can be quite humid during the summer months, most days are sunny with clear skies. When planning a trip to Tel Aviv, it is important to consider the weather, as it can impact activities and the clothing you need to bring.
8. What is the best time of year to visit Tel Aviv? – 10 Curiosities About Tel Aviv
Tel Aviv is known for its sunny and mild weather year-round, making it an ideal destination for travelers of all seasons. However, if you're looking for the best time to visit Tel Aviv, the most popular months are April through October, when temperatures range from the high 70s (Fahrenheit) to the low 80s. During these months, days are sunny and nights are mild and comfortable. While the winter months can still be enjoyable, with cooler temperatures but plenty of sunshine, it's best to avoid visiting Tel Aviv during this season if you're looking for warm temperatures and beach days.
9. What should I pack for a trip to Tel Aviv?
Whether you're headed to Tel Aviv for a vacation, business trip, or long-term stay, it's important to pack wisely. As a coastal city, the weather can be unpredictable, so it's best to be prepared for all scenarios. 
Start with light layers of clothing and a jacket that can take you from day to night. Be sure to pack a hat, sunscreen, and sunglasses to protect yourself from the sun. If you're going out at night, bring some dressier items such as dresses, slacks, and a blazer. It's also important to bring comfortable walking shoes, as many of the best attractions in Tel Aviv are within walking distance. 
Other must-have items include a reusable water bottle, a power adapter, an umbrella, a bathing suit, and a few snacks if you plan on exploring the city on foot. Also consider bringing any medications you may need while away, as well as your passport and other travel documents. With all these essentials in tow, you'll be ready for anything that Tel Aviv throws your way.
10. What are some helpful tips for visiting Tel Aviv? – 10 Curiosities About Tel Aviv
Research the public transportation options and plan out your trips around the city in advance. 

Learn a few phrases of Hebrew before visiting.

If you're staying for an extended period, consider getting a Rav Kav card for cheaper public transportation fares.

Save money by eating in the markets and local restaurants – there are lots of delicious and affordable options.

Get out of the city for day trips to experience the beauty of the countryside.

Take advantage of the numerous beachside activities, especially during the summer months.

Wear comfortable shoes and dress modestly when visiting religious sites.

Bring sunscreen and water with you if you plan on spending any time outdoors.

Be prepared for some hot temperatures during the summer months and don't forget to bring a hat and sunglasses.

Last but not least, enjoy yourself! Tel Aviv is a vibrant city filled with culture, history, and entertainment.
Don't you think these places are exciting? If yes, plan a trip around the world, head to your favorite destination, and spend some wonderful time with your family or friends! 
There's a whole world out there for you to explore!
If you're searching for more amazing and unique travel inspirations, don't forget to check Framey App(available on Google Play and Apple Store) and start planning your next adventure Around the World!
✅  Make sure you'll see the entire collection in Framey App, including addresses, opening hours, and contact information!
Maybe you're interested: 20 Top-Rated Things to Do in Jerusalem