Top 15 Medieval Towns in Europe
Do you ever wish you could travel back in time? If so, you don't need a time machine; you just need to plan a visit to one of Europe's top 15 medieval towns! From the winding cobblestone streets of Italy's San Gimignano to the grandiose gothic architecture of Prague, these ancient towns will make you feel like you've stepped straight out of the 21st century and into the Middle Ages. 
Read on to discover the best of Europe's medieval towns and start planning your next trip back in time!
✅ Make sure you'll see the entire collection in Framey App, including addresses, opening hours, and contact information!
1. Edinburgh, Scotland the UK
Edinburgh is one of the oldest and most historic cities in Europe, and its medieval charm is hard to resist. As Scotland's capital, it was once an important political and religious center for the kingdom. It is a beautiful city with a unique atmosphere, and it is home to numerous attractions, including the iconic Edinburgh Castle. With its cobblestone streets, narrow alleyways, and picturesque buildings, Edinburgh will make you feel like you have stepped back in time. There are also many museums and galleries here to explore, as well as historical monuments, churches, and gardens. Visitors can enjoy a variety of activities, including shopping, dining, and live entertainment. No matter what time of year you visit, you'll find plenty of things to do in Edinburgh.
2. Siena, Italy – Top 15 Medieval Towns in Europe
If you're looking for an authentic Italian experience, there's no better place than the city of Siena. This medieval walled town dates back to the Middle Ages and is one of the most beautiful towns in the region. With its cobblestone streets, grand cathedrals, and old buildings, it's no wonder why Siena is a popular tourist destination. Take a stroll down the narrow winding streets and explore the many piazzas and churches that give this city its unique character. You can even take part in the famous Palio di Siena, a traditional horse race held twice a year in the main square. The city also offers amazing restaurants and cafes, where you can sample delicious Tuscan cuisine and local wines. Don't forget to visit Siena Cathedral, the most important and beautiful building in the city!
3. Nafplio, Greece
Nafplio is a small town in the Peloponnese region of Greece, and it's a stunning example of medieval architecture. It's located on the eastern side of the Argolic Gulf, and it is one of the most beautiful towns in Greece. This picturesque town is filled with stunning white-washed houses and cobblestone streets.
The main highlight of Nafplio is its Venetian fortress, Palamidi Castle, which was built in the early 18th century. There are many other attractions as well, including the old town walls, the Plaka district, several churches, and the Ancient Theatre of Epidaurus. The Plaka district is a pedestrian-only area that's lined with cafes and restaurants, and it's a great place to stroll around and take in the sights. 
Nafplio is also known for its impressive nightlife, with plenty of bars and restaurants to choose from. The waterfront promenade is also popular with locals and tourists alike, and it's a great spot to sit back and watch the sun go down. 
Overall, Nafplio is a charming little town with a lot to offer. It's an ideal spot for those looking for a relaxing getaway or to explore the rich history of Greece. If you're looking for a magical trip back in time, Nafplio will not disappoint!
4. Carcassonne, France – Top 15 Medieval Towns in Europe
Located in the southern region of France, Carcassonne is a stunning medieval town that dates back to the 5th century. It has been a popular tourist destination for centuries and features beautiful stone walls, breathtaking towers, and several well-preserved buildings that make it feel like you've stepped back in time.
The city was constructed strategically on the River Aude and was used as a defensive fortress for centuries. The stone walls surrounding the town date back to the Middle Ages, and the town itself has been a UNESCO World Heritage Site since 1997. The main attraction of Carcassonne is its imposing citadel, which is made up of 52 towers and 3 kilometers of ramparts. Inside the walls, visitors can explore the ancient streets, admire the architecture, and visit the churches and museums that showcase local art and history.
In addition to its remarkable history, Carcassonne is home to numerous events throughout the year. Every summer, the town hosts an annual Festival de Carcassonne with live music, theatre performances, and acrobatic shows. This festival is one of the best ways to experience all that Carcassonne has to offer and provides a glimpse into its vibrant culture.
With its fascinating history, stunning architecture, and vibrant culture, Carcassonne is a must-see destination for anyone visiting Europe. From exploring the historic citadel to attending events like the Festival de Carcassonne, visitors will be able to experience all that this remarkable medieval town has to offer.
5. Prague, Czech Republic
Prague is one of the most iconic cities in Europe and a must-visit for any traveler. The city is home to a stunning medieval old town and is full of cobblestone streets, cathedrals, and ancient buildings that date back hundreds of years. The city has been an important cultural hub for centuries and is considered one of the most beautiful cities in the world.
The old town of Prague is particularly breathtaking and is home to some historic sites. One of the most impressive is the Charles Bridge, a 15th-century bridge crossing the Vltava river. It's lined with statues and towers and offers stunning views of Prague's skyline. You can also explore Prague Castle, the largest castle in the world, which dates back to the 9th century and was once home to Czech kings and emperors.
If you want to take a step back in time, Prague is the perfect place to do so. Spend some time strolling through the winding cobblestone streets or admiring the stunning architecture. You won't be disappointed.
6. Rothenburg, Germany – Top 15 Medieval Towns in Europe
Located on the banks of the Tauber River in Bavaria, Germany, Rothenburg is one of Europe's most picturesque and charming Medieval towns. It's a must-see destination for travelers looking to explore a time before the modern world.
Founded in the 12th century, the city was once part of an important trading route between northern Europe and Italy. Nowadays, it's a popular tourist destination filled with cobbled streets, half-timbered houses, and plenty of charming buildings, monuments, and churches that have been preserved since the Middle Ages. 
Start your exploration of Rothenburg by visiting the Town Hall Square, where you can admire its beautiful Renaissance architecture. Stroll around the old town and marvel at its medieval walls, which encircle it in an almost complete circle. As you wander through the town, you'll find plenty of things to keep you busy, from the picturesque Weinstube (wine bars) to the historical monuments like the Roedelheim Tower, the Burgtor Gate, and the iconic Plönlein corner.
No visit to Rothenburg would be complete without sampling some traditional German food. Sample a few bratwursts or sausages, enjoy some freshly baked pretzels, or try some of the local cheeses. If you're looking for something more unique, head to the Christmas market held in December and indulge in some authentic local treats. 
Rothenburg is truly a timeless place, with its cobbled streets and medieval architecture taking you back hundreds of years into the past. Whether you're here to explore its history or enjoy its delicious food, Rothenburg will be sure to leave a lasting impression on you.
7. York, England, the UK
York is one of the most historic towns in Europe and has an incredible medieval feel. This city is known for its iconic York Minster, one of the largest Gothic cathedrals in Northern Europe. It is also home to the beautiful Clifford's Tower, a former royal castle that was built in the 11th century. Additionally, visitors can take a stroll down the Medieval Shambles, one of the oldest streets in England. The city also features plenty of quaint pubs, charming shops, and delightful restaurants.
For a more interactive experience, visitors can explore the Jorvik Viking Centre. Here, visitors can learn about the Vikings who once occupied this area. This fascinating museum includes a replica of a Viking village complete with homes, workshops, and an interactive exhibition. There are also guided tours offered that provide even more insight into York's rich Viking history.
No matter what type of experience you are looking for, York is sure to provide something to please everyone. With its stunning architecture and fascinating past, it is no wonder why this town is considered one of the best medieval towns in Europe.
8. Ávila, Spain – Top 15 Medieval Towns in Europe
Located in the center of the Iberian Peninsula, Ávila is one of Spain's best-preserved medieval towns. The town was founded in 1090 by Alfonso VI and features some impressive 11th-century walls that reach up to 30 feet in height and extend for more than 2.5 kilometers around the town. Ávila is a well-known destination for those who want to get a feel of what life would have been like in a medieval city, with cobbled streets and traditional architecture still intact.
The historic center of Ávila has been declared a World Heritage Site by UNESCO due to its significance as one of the most important cities of medieval Europe. Inside the walls, you will find an incredible array of churches, monuments, palaces, and other buildings. Make sure you check out the Convent of Saint Teresa, the Basilica of Saint Vicente, the Cathedral of Saint Salvador, and the Torreón de los Guzmanes – a fortified tower built in the 15th century. 
You will also be amazed by the incredible views from the city walls, which provide a stunning panoramic vista over the surrounding countryside. It's no wonder Ávila is considered one of the best preserved medieval towns in Europe and should be on your list of places to visit when traveling in Spain.
9. Colmar, France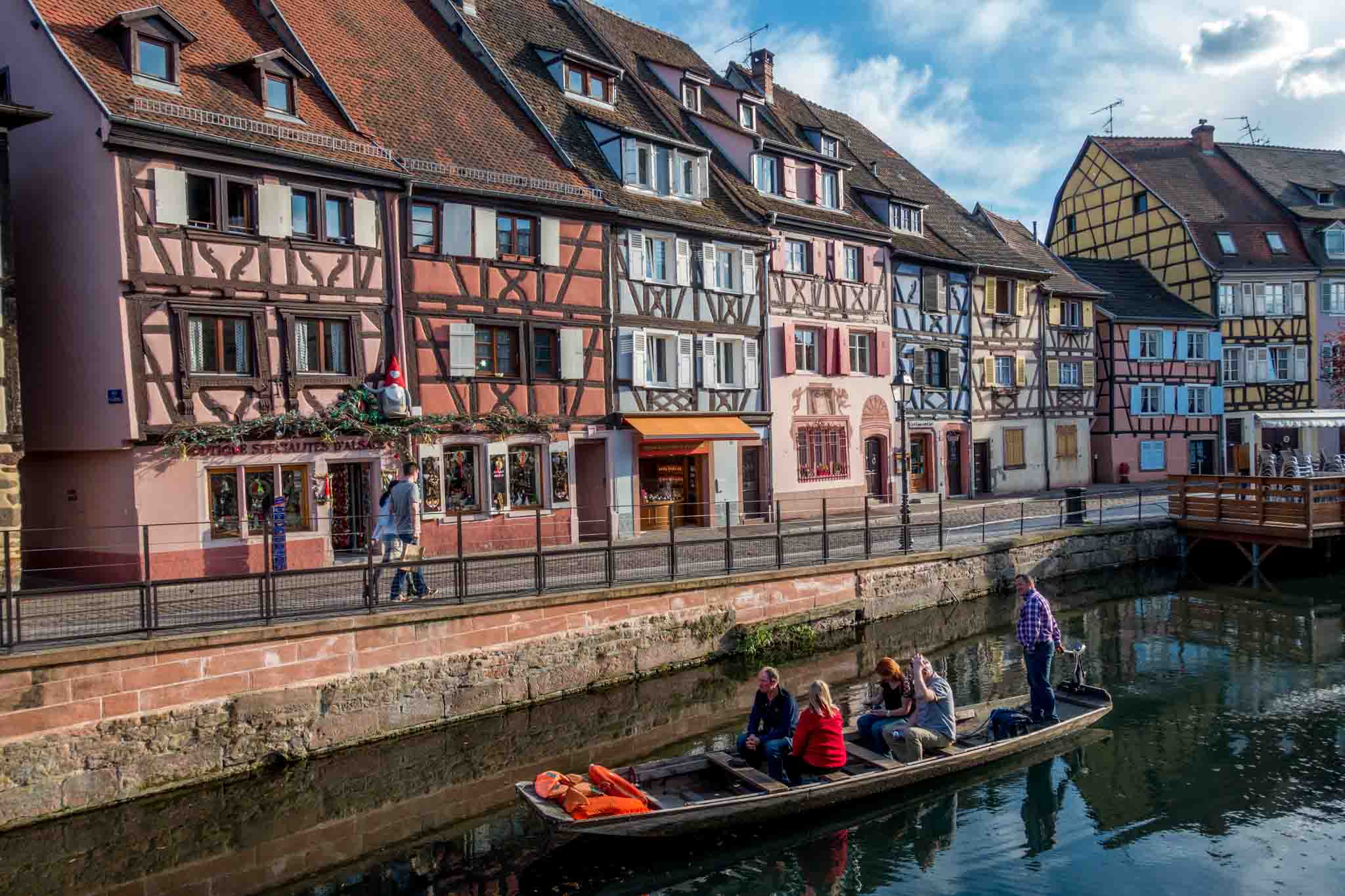 Colmar is a picturesque medieval town located in the Alsace region of eastern France. It is best known for its quaint cobblestone streets, colorful half-timbered houses, and many beautiful churches and cathedrals. The main attraction in Colmar is the old city, which is divided into two parts: La Petite Venise, or Little Venice, and La Grand Rue. 
The old city is filled with charming medieval buildings, and walking around them is a great way to experience the history and atmosphere of Colmar. As you wander the streets, you'll see stunning Renaissance-era architecture, vibrant flower markets, lively street musicians, and an array of local cafes and restaurants. 
Don't miss the Unterlinden Museum, which features a wonderful collection of medieval artifacts. Other popular attractions include the Koïfhus (or the old customs house), the Bartholdi Museum, and a variety of delightful boutiques and shops. 
Colmar has something for everyone, and it's a must-visit destination for anyone interested in medieval architecture and history. With its unique charm and beauty, Colmar is a magical place that will make you feel as though you have stepped back in time.
10. Cochem, Germany – Top 15 Medieval Towns in Europe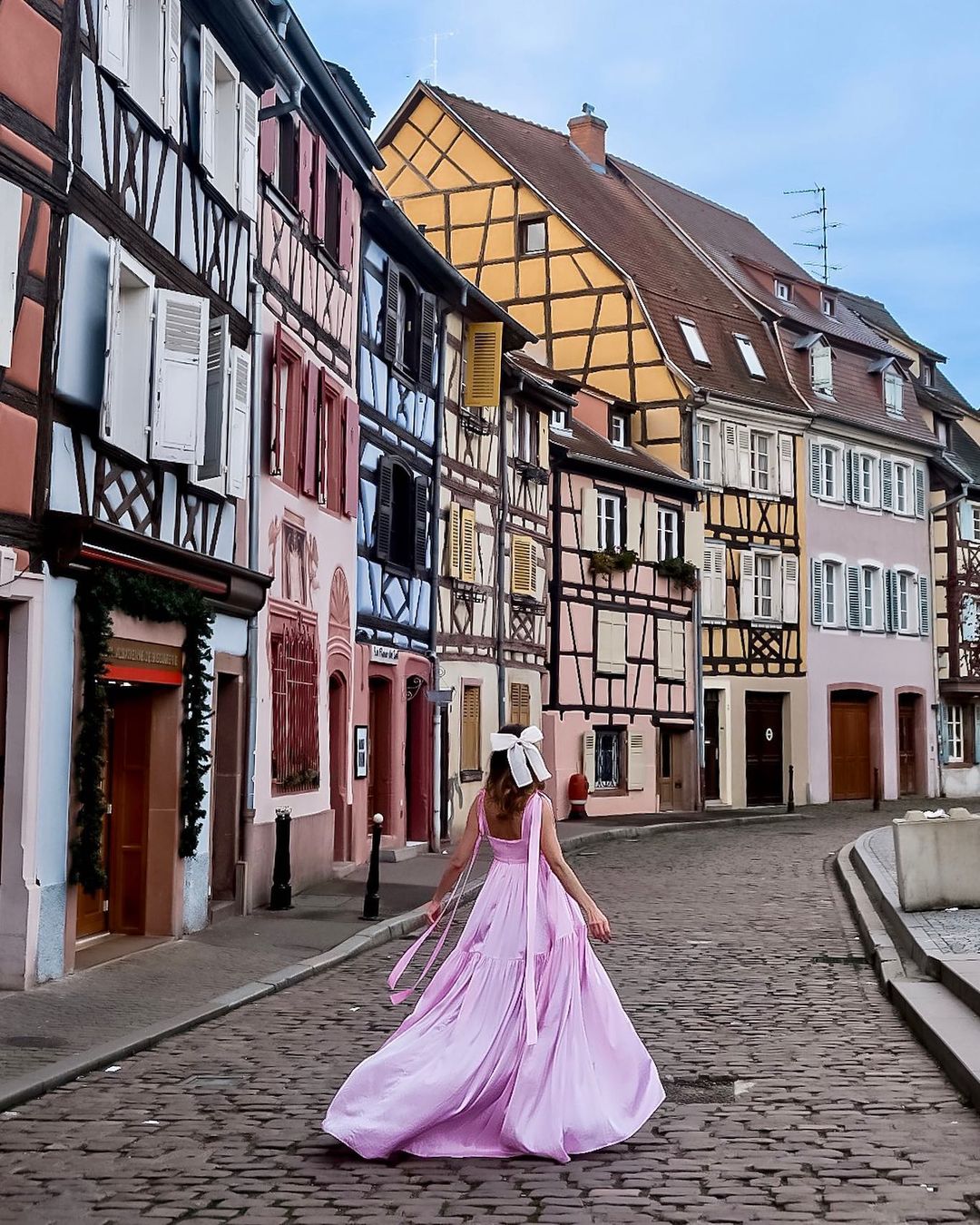 Located in the Moselle Valley, Cochem is a small town with a big medieval charm. It's one of Germany's most beautiful medieval towns, and its past is evident in its architecture, from the towering 11th-century castle, Reichsburg Cochem, to its cobblestone streets. The colorful old buildings that line the streets of Cochem contribute to its timeless appeal.
While visiting Cochem, you'll want to take the time to explore the Reichsburg castle. Its grand interiors are filled with ancient artwork and artifacts, and you can tour the castle as well as enjoy magnificent views of the town from its towers. Don't forget to stop by the romantic Ehrenburg Castle ruins for a great photo opportunity too!
Cochem is also home to some wonderful wine estates, making it the perfect place to visit for a wine-tasting experience. The Moselle region is known for producing some of the finest white wines in the world, so if you're a fan of white wines, Cochem should be on your list of places to visit.
If you'd like to experience some of Cochem's local culture, consider attending one of the traditional festivals such as Weihnachtsmarkt, or Christmas Market. Here you can sample local cuisine and watch live performances, as well as purchase unique gifts and souvenirs. Whether you're looking for an escape to another time or a fun-filled weekend getaway, Cochem is sure to offer something for everyone.
11. Mont Saint Michel, France
If you are looking for a truly unique medieval experience, look no further than Mont Saint Michel in France. Built atop a rocky islet off the coast of Normandy, this fortified Benedictine Abbey is a sight to behold. Its awe-inspiring Gothic architecture and majestic spires create an ethereal feel that will take your breath away. Dating back to the 8th century, it is now a UNESCO World Heritage Site and remains one of the most visited places in France. Visitors can explore the ramparts and cobbled streets while soaking up the incredible atmosphere that surrounds this stunning town. From the 11th-century church to its monastery and Abbey, Mont Saint Michel is a must-see when traveling through France.
12. Riga, Latvia – Top 15 Medieval Towns in Europe
The capital of Latvia is one of the most impressive medieval towns in Europe. Its Old Town is known for its charming cobblestone streets, elaborate courtyards, and beautiful architecture, making it a must-see destination for travelers. The city's 14th-century Cathedral of Riga and St. Peter's Church are two of the most prominent landmarks in the area. The city also boasts an array of museums, galleries, and performance venues for visitors to explore. Riga is the perfect destination for travelers looking to experience the unique beauty of a medieval town.
13. Tallinn, Estonia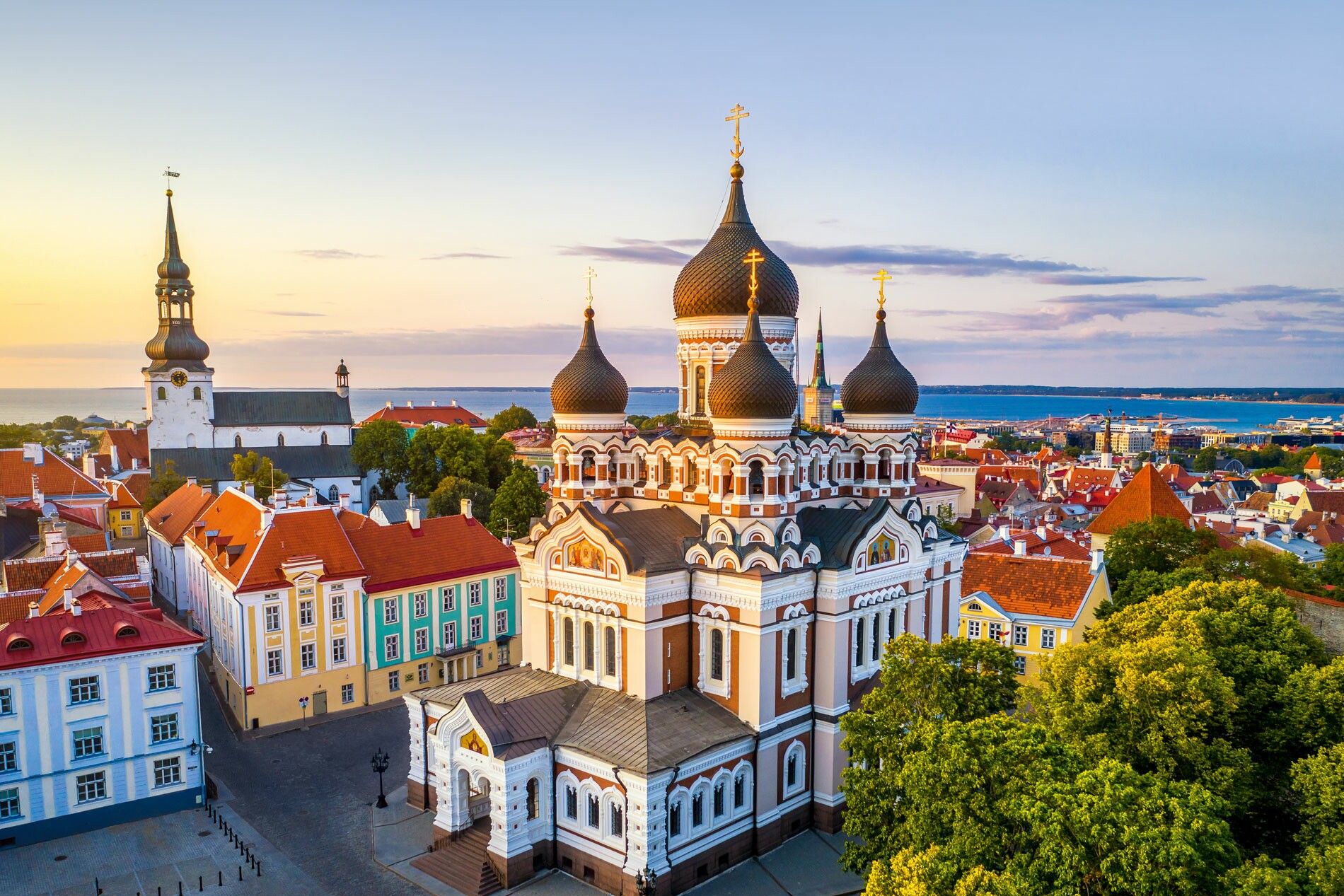 Tallinn, the capital of Estonia, is a spectacular medieval city that transports you back in time. The city's Old Town is a UNESCO World Heritage Site with beautifully preserved cobbled streets and winding alleyways. Town Hall Square is the perfect spot for strolling, with a plethora of cafes and restaurants where you can stop for a bite. Don't miss the Toompea Hill, home to some of the city's oldest buildings, or the Alexander Nevsky Cathedral, an Orthodox church with an ornate facade. 
There are also some excellent museums to explore, as well as plenty of shopping opportunities.
14. San Gimignano, Italy – Top 15 Medieval Towns in Europe
San Gimignano, Italy is a medieval town that will make you feel like you've stepped back in time. The town is situated in Tuscany and was once an important hub of commerce in the region. The town is filled with stunning architecture, cobblestone streets, and amazing views of the Tuscan countryside. 
The most iconic landmark in San Gimignano is the Torre Grossa, the tallest tower in the town that has become a symbol of San Gimignano. The tower dates back to the 13th century and is one of the best-preserved towers from the period. You can climb to the top of the tower for an incredible view of San Gimignano and the surrounding area. Other historic sites in San Gimignano include the Collegiate Church of Santa Maria Assunta and the Church of Sant'Agostino. Both churches date back to the 13th century and feature beautiful architecture that reflects their age. There are also several other historic sites in the town including old palaces, public squares, and museums. 
If you're looking for a unique experience, take a walk along San Gimignano's city walls. The walls date back to medieval times and offer a unique view of the town. While walking along the walls, you'll also get to see some incredible views of the Tuscan countryside. 
San Gimignano is an amazing place to visit if you want to get a glimpse into medieval life. Whether you're admiring its ancient architecture or taking a stroll through its cobblestone streets, San Gimignano is a must-visit destination if you're looking for an unforgettable experience.
15. Sighișoara, Romania
Sighișoara has a long and fascinating history that stretches back to the 12th century. It is best known as the birthplace of Vlad Țepeș (aka Vlad the Impaler), the inspiration for Bram Stoker's Dracula. This well-preserved fortress town is a UNESCO World Heritage Site and boasts old cobblestone streets, medieval towers, colorful houses, and a hilltop Citadel. It also features an old clock tower, a 15th-century Church on the Hill, a cemetery filled with tombstones dating back to the 17th century, and a romantic riverside promenade. Visitors can explore the city's ancient citadel and take in sweeping views of the surrounding countryside. 
With its unique mix of ancient history, captivating architecture, and vibrant culture, Sighișoara is a must-see destination for anyone interested in exploring Europe's medieval past.
As you can see, Europe is brimming with beautiful medieval towns that can take you back in time. Whether it's the cobblestone streets, the rustic architecture, or the unique cultures and customs, these are places that will stay with you forever. 
But why not let your friends come along on your trip by sharing your experiences with them? With Framey App, you can easily share photos, and they can even leave comments and reactions right on your phone. 
So why not let Framey be your companion on your next journey and show the world what amazing medieval towns Europe has to offer?